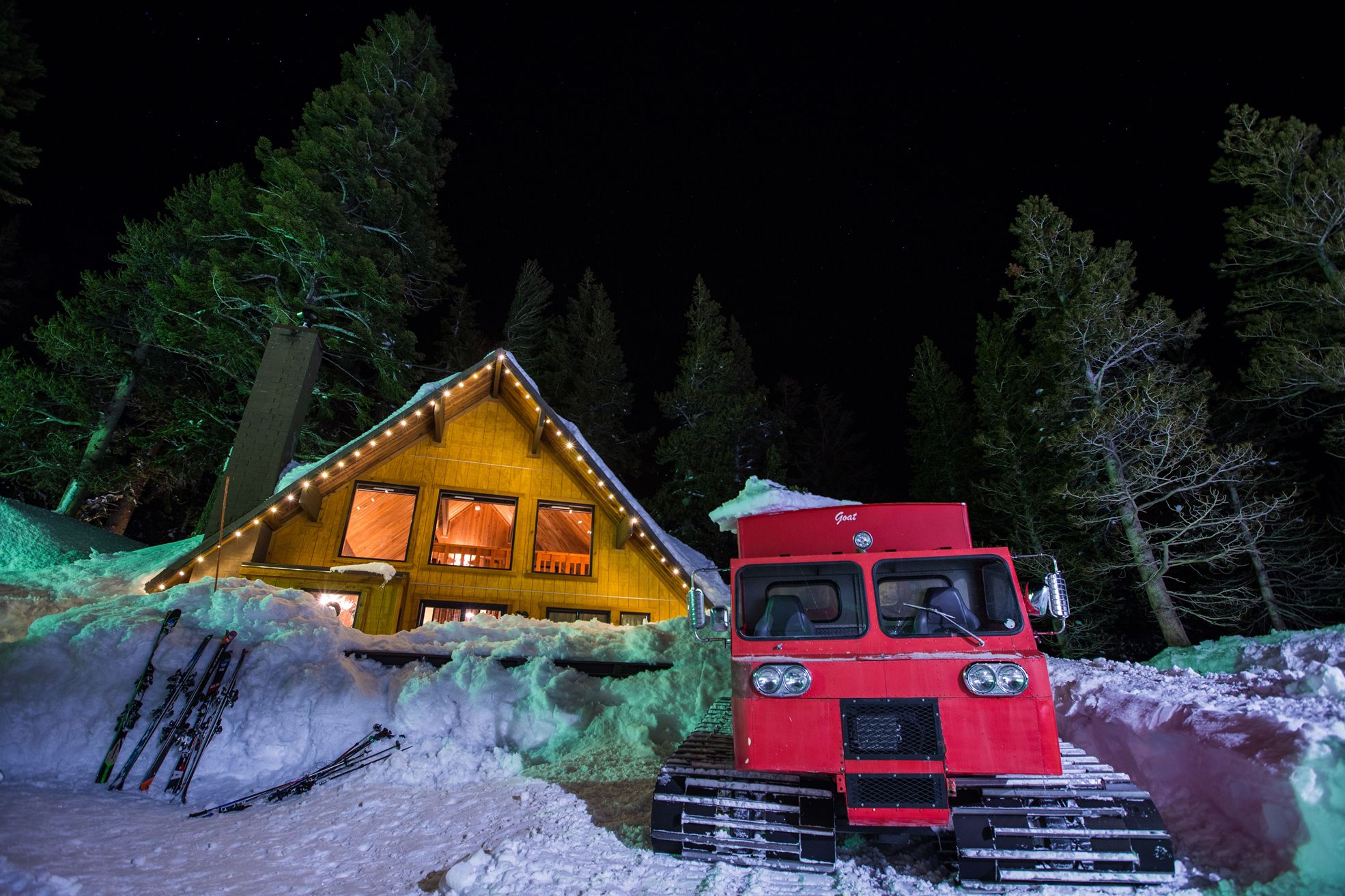 Mammoth Lakes, California
Eastern Sierra wilderness hub

Mammoth Lakes travelstoke spots
With the possible exception of Jackson, Mammoth Lakes may have the single best wilderness access in the lower 48. The resort itself — Mammoth Mountain — towers right outside of town, but there are countless other terrain features here in the Eastern Sierra, including Devil's Postpile National Monument, the Ansel Adams and John Muir Wilderness Areas, and, most notably, Yosemite National Park just 30 miles away. Skiing/boarding-wise, Mammoth gets all the attention, but June Mountain Ski Area is a local favorite and may be a better choice for the family.
There are great hot springs in the area (check out Shepard's Hot Springs) both natural and commercial. And a short drive away, in nearby Bishop, are the Buttermilks and some of the best bouldering in the country. If you're looking for something to do on down days, depending on weather conditions, there are lots to check out on the valley floor, such as Mono Lake and the Volcanic tablelands petroglyphs.
—Kati Hetrick. Image: © Josh Wray Mammoth Lakes Tourism, used with permission.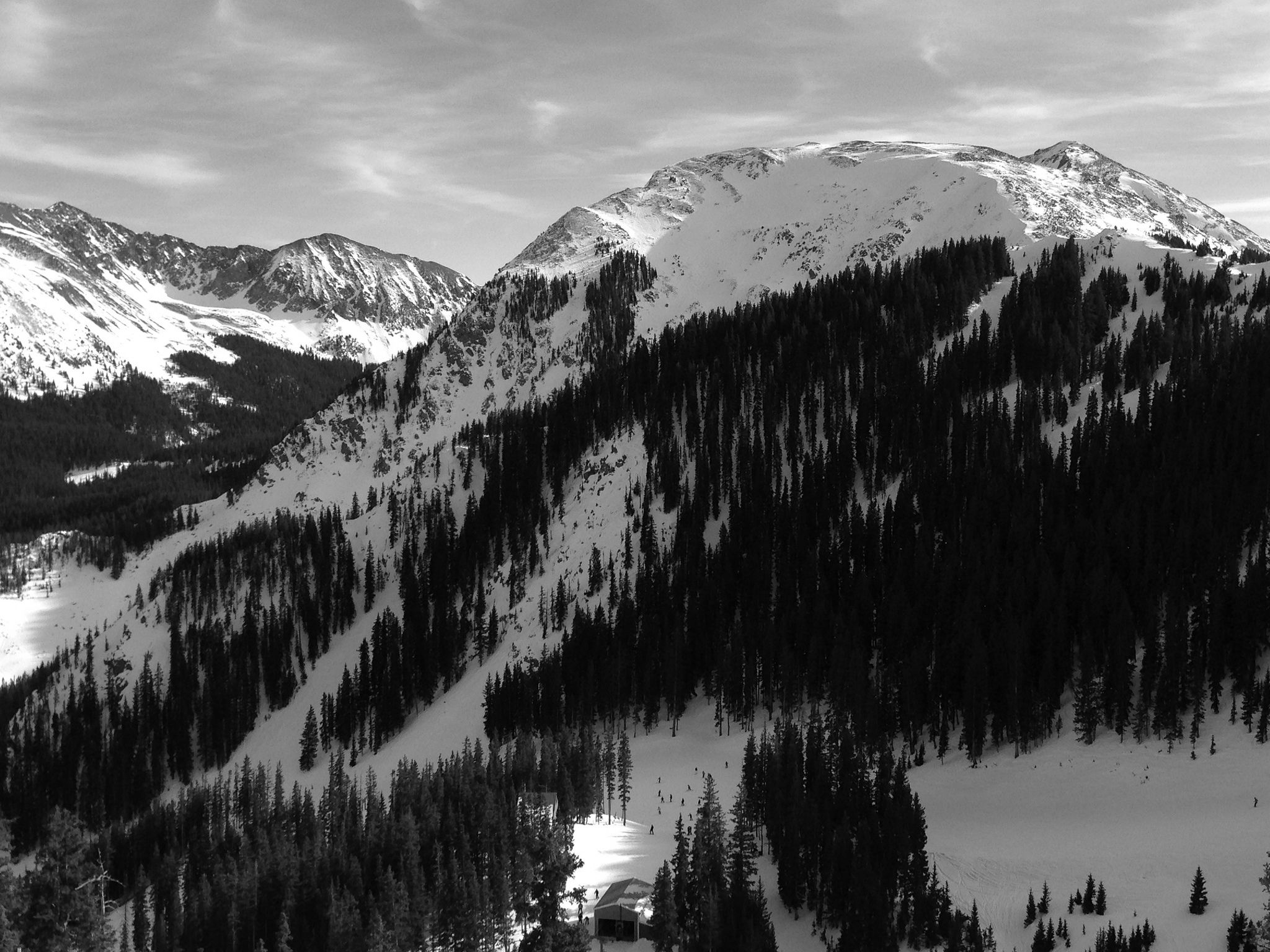 Taos, New Mexico
Best mix of culture + ski for winter 2018

For its art scene, and powerful indigenous culture, Taos made our list of coolest towns in the US this past year. What makes it unique is that it's still inhabited by the original Taos people of Taos Pueblo — who have occupied the current site for 1,000 years, one of the oldest continuously inhabited places in the US.
The resort area, Taos Ski Valley, is the highest municipality in the US, and "the Valley" itself was a family business started in 1955 by its beloved founders, Rhoda and Ernie Blake, until it was finally sold in 2015. Post sale, it retains one of the chillest, family-centered vibes for a ski area of its size in the US. Splitting a trip into a few days based in an Airbnb in Taos, and then a few days up at the Valley, would be among the best balance of culture + ski for a family trip anywhere this winter.
–Image: Roy Luck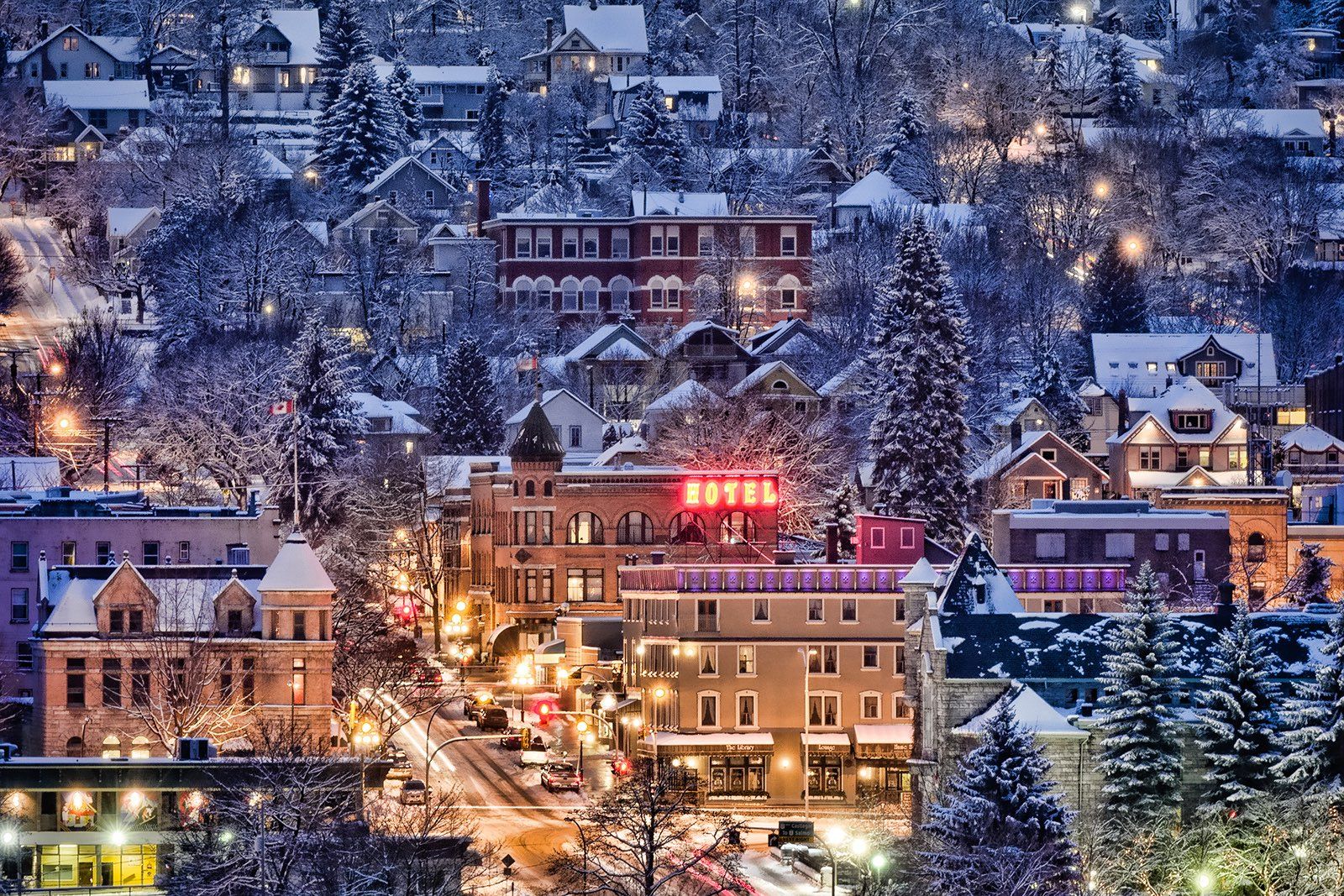 10. Nelson, British Columbia
Nelson, British Columbia
Mini alternative lifestyle capital of the Canadian Rockies

Nelson trip planning resources
Nelson will surprise you. Guaranteed. At 10,000 inhabitants, it barely qualifies as a city, but there's an unbelievable amount of things to do, see, eat, and drink for an isolated place that's literally built on the side of a mountain. Whitewater (WH2O by locals) is the local ski hill and is only 20 minutes out of town. It's what's on everyone's mind when the prayers to the ski-god, Ullr, are traditionally made. That and the endless amount of backcountry terrain for those who prefer to go off-piste. Ullr almost always listens, giving the hills deep champagne powder that'll have your thighs burning a few runs in. Don't be surprised if a local shop is closed on a fresh powder day.
Get your locally-roasted coffee at Oso Negro Café and breakfast at Full Circle Cafe. For food on the go you can't beat the Bite Truck, Farm Fresh Cafe, or the self-serve station at the Kootenay Co-op grocery store. At night hit up Rel-ish Bistro for awesome burgers, or Cantina del Centro for fancy tacos and fancier cocktails. The music and art scene is off the hook as well, so pay attention to what's going on at the Spiritbar, Bloom, The Royal, Finley's, and the Capitol. If you're lucky, you may get invited to a house concert.
—Carlo Alcos. Image by Nelson Kootenay Lake Tourism / David R. Gluns
Burke, Vermont
Proper skiing, and the best mountain bike trail network in the East

Burke is a town of about 1,800 people in the Northeast Kingdom of Vermont. It's the most rural part of a profoundly rural state. From the top of Burke Mountain, if you climb the fire tower or double-pole from the top of the quad out along the summit ridge to the classic East Bowl trail, you can look out across the Victory State Forest, a 16,000-acre stretch of wild, boggy woods, and see all the way to the high peaks of the White Mountains – Washington, Jefferson, Adams – the treeless heights of New Hampshire's Presidential Range.
As a ski destination, Burke is on point — plenty of snow, big, steep groomers like Willoughby, wicked beech forest glades, and that classic East Coast trail, East Bowl. Burke is never too crowded, and lift tickets are more affordable. There's a new hotel on the mountain this year, but I doubt that will change the hardscrabble character of the mountain, and the community.
—Tim Patterson. Image by Patrick McCaffrey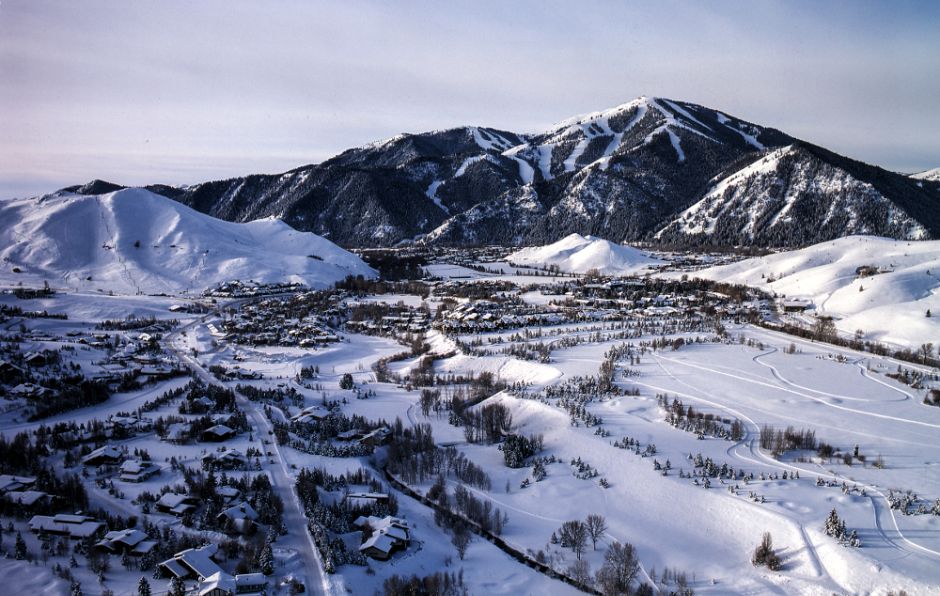 Sun Valley, ID
America's first western ski resort, still serving up the goods

When we're talking about Sun Valley, we're referring not just to the ski resort but the surrounding area as well, including the vortex of nightlife shenanigans that is downtown Ketchum. Here's a great 4 day itinerary for first-time visitors.
Sun Valley is the United States' original western mountain resort, opened in 1937, and site of the world's first chairlifts. The location was chosen specifically out of dozens of areas in the West for the perfect setup at Mt. Baldy, with its abundant snowfall and sunny days. Ever since Sun Valley was first popularized by Ernest Hemingway, it's been a place some of the world's most interesting people and greatest skiers (including nearly 60 current or former Olympians) have chosen to live. It also has an amazing literary and art scene for a town of its size.
–Tessa Sheehan, Cassie Abel, image by Cody Forest Doucette.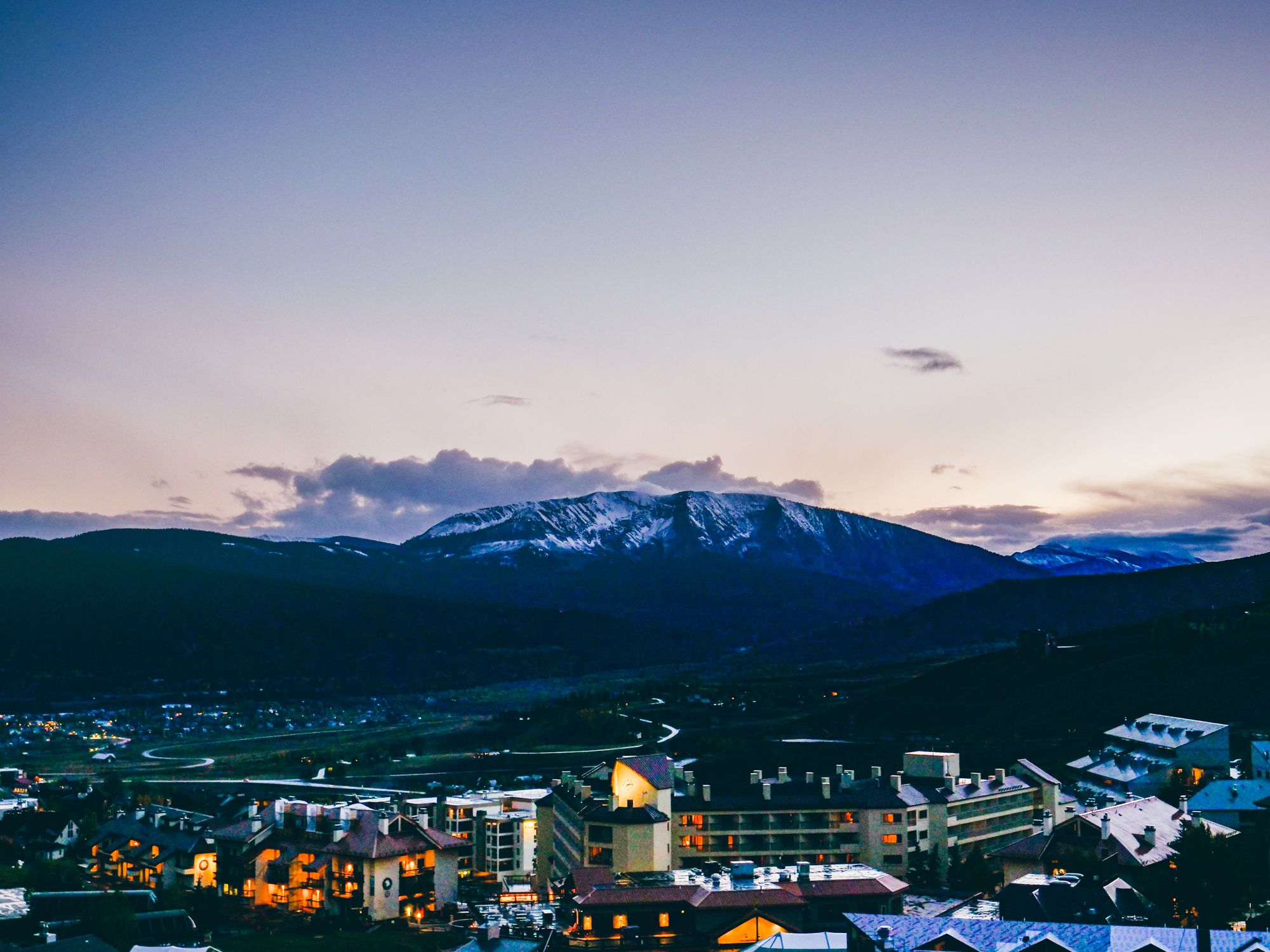 Crested Butte, Colorado
Oh be joyful

Crested Butte travelstoke spots and trip planning resources
Like many of Colorado's postcard towns (Ouray, Silverton, Telluride), Crested Butte is ridiculously scenic, with backyard wilderness access to the Maroon Bells and the Raggeds. It has one of the best free campgrounds in the country, right alongside the best-named creek ever: Oh be joyful.
Kochevar's Saloon is your go-to nightlife spot, just up the street from the Eldo, which one veteran Colorado skier described as "the rowdiest music venue in Colorado." The Last Steep is a great call for dinner, especially if you're looking to get beta on hidden powder stashes and trails. If you have a 0-degree bag, the best possible place you can wake up is on Kebler Pass.
As far as ski days, Izzy's is a great place to start the day for breakfast and coffee on your way up the hill. If you've got the chops, head up the Silver Queen Express Lift and the High Lift. Best spot on the mountain for a drink is Butte 66.
—Tim Wegner, Brian Lewis. Image by Brian Lewis.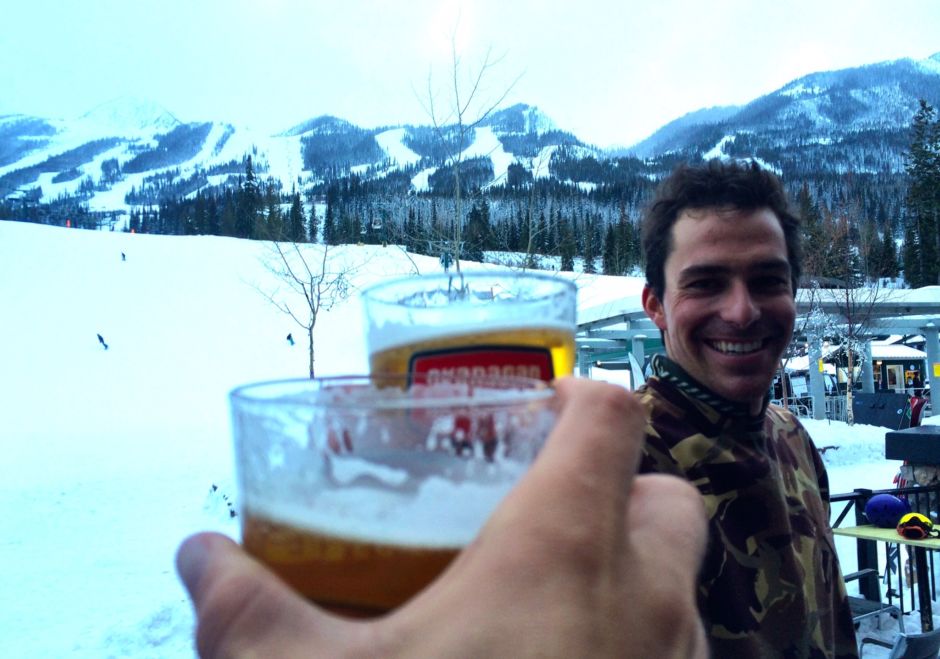 Golden, BC
Gateway to the Canadian Rockies

Golden trip planning resources
You can think of Golden as the gateway to the Canadian Rockies. You can also think of it as a bad-ass ski town with easily accessible alpine terrain from the local hill, Kicking Horse Mountain. The town is situated in the gorgeous Columbia Valley, built at the confluence of two major rivers and surrounded by three mountain ranges (and five Canadian national parks). It's an outdoor adventure haven with lots of options for hiking, mountain biking, kayaking, skydiving, and more.
Golden recently opened its first craft brewery Whitetooth Brewing Company, which has a tasting room to fill your growlers. Take your breakfast and coffee while checking the used books at Bacchus Books and Cafe, and don't miss a dinner at Eleven22. For great accommodations, consider the Cedar House Restaurant — every suite has its own hot tub and BBQ.