The Best Gayborhoods in Florida's Major Cities
Let's get one thing straight — Florida is not. Drive ten hours along the state's sun-kissed shaft, and you'll find vibrant gay Florida enclaves centered around rainbow-painted sidewalks, LGBTQ+-owned businesses, and chosen families where all identities are welcome.
Considering the state's anti-LGBTQ history, this might come as a shock. In the 1950s and 60s, the Florida Legislative Investigation Committee attempted to eliminate LGBTQ people from schools by demonizing gay teachers and upending their careers. Anita Bryant's anti-gay campaign in the 1970s led to a repeal of Florida's non-discrimination ordinance, causing a disastrous ripple effect around the US. Most recently, Governor Ron DeSantis signed the "Don't Say Gay" bill to restrict the discussion of sexuality and gender identity in public schools — an act of social-emotional terrorism against children and educators alike.
But antiquated ideology and hateful legislation can't snuff out reality. Unless Florida falls into the ocean, LGBTQ folks aren't going anywhere. Join the Sunshine State's queer community by screaming "gay" from the ROY-G-BIV rooftops of these five rainbow-riffic destinations.
We hope you love the hotels we recommend! Just so you know, Matador may collect a small commission from the links on this page if you decide to book a stay.
St. Petersburg
Locals don't call it 'Gay St. Pete' for nothing – this coastal city is the epicenter of gay life along Florida's Gulf Shore. On top of hosting the state's largest LGBTQ Pride celebration every June, the 'burg also boasts a perfect score from HRC's Municipal Equality Index — an honor received every year since 2014. The Equality Index, which measures how well cities treat their LGBTQ communities, highlights a secret just starting to get international attention – queer life here is tops.
St. Pete doesn't have only one gayborhood — it has three (or four, if you include Ybor City in nearby Tampa). The most action-packed enclave is the Grand Central District, stretching from roughly 16th to 31st streets along Central Avenue. Walk or bike along this buzzy strip to peruse cute boutiques, snap photos of sky-high murals, or graze at trendy eateries. Intermezzo is a stylish coffee shop-cum-bar open into the evenings; Freya's is a tasty vegan diner next to St. Pete's rainbow crosswalk.
As night descends, LGBTQ bars spill onto the sidewalk like New Orleans-style block parties. The outdoor seating at Enigma, an unpretentious gay hang, is ideal for sun-kissed happy hours. Cocktail St. Pete is best for dancing to pop tunes and catching drag performances. Punky's, a gay-owned bar with pub grub, is a low-key alternative that trades club tunes for cornhole.
When nightclubs close, the local LGBTQ crowd heads home to neighboring Kenwood (a historic district with Craftsman bungalows) and Gulfport — an arty beach town located 15 minutes away by car. The town's Austin-inspired motto, "Keep Gulfport Weird," says everything you need to know about this lesbian-favored hippie haunt: saying 'gay' is definitely okay. After spinning around town, stretch out on Sunset Beach — a white-sand shore where queer folks catch rays on weekend afternoons.
Where to stay in St Petersburg Florida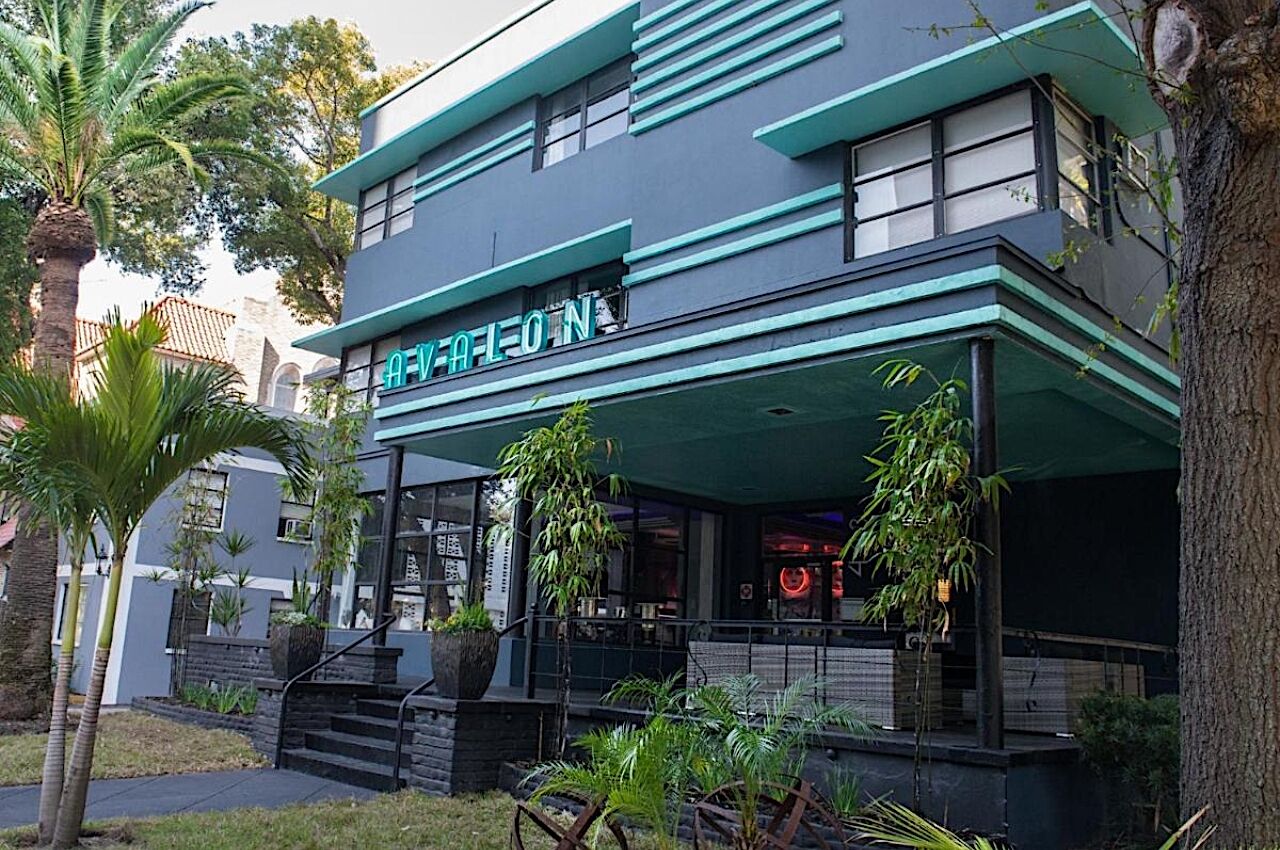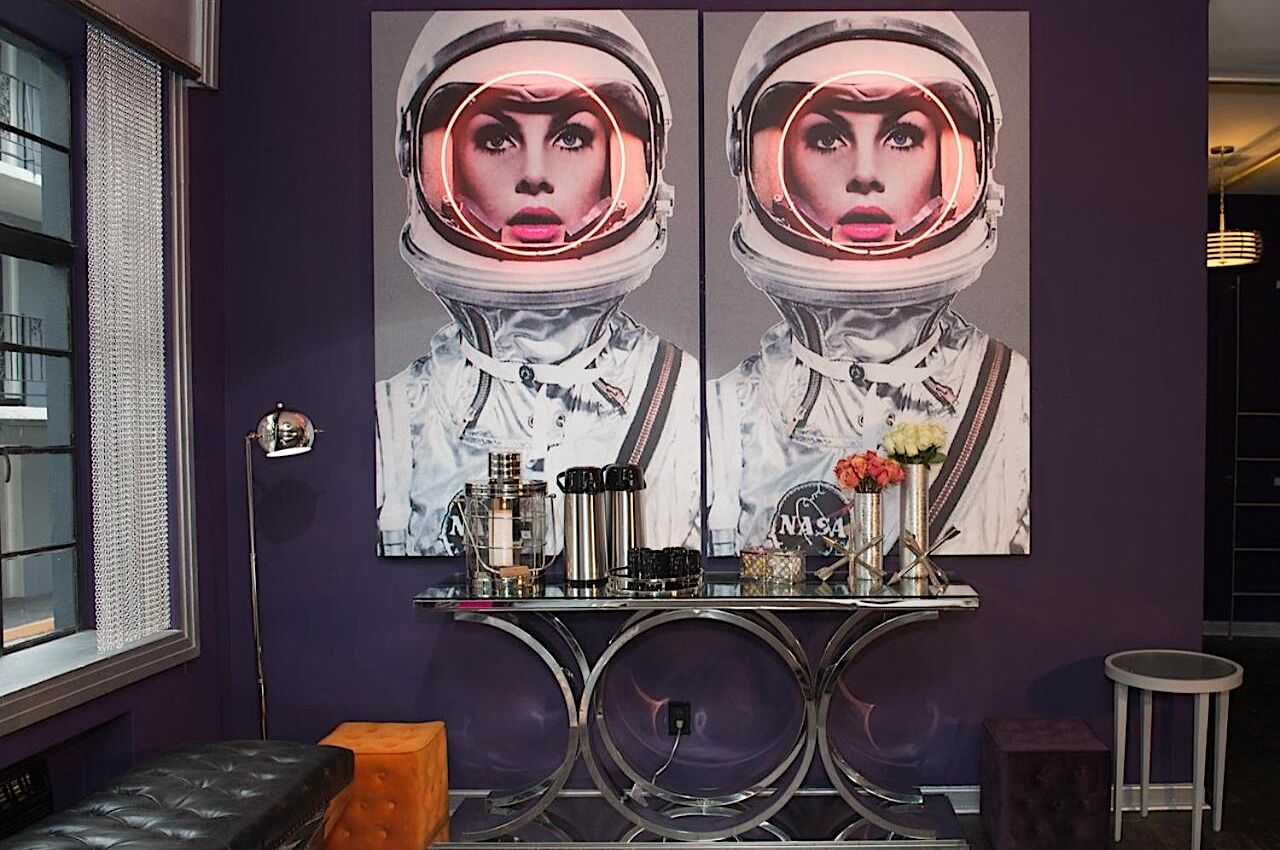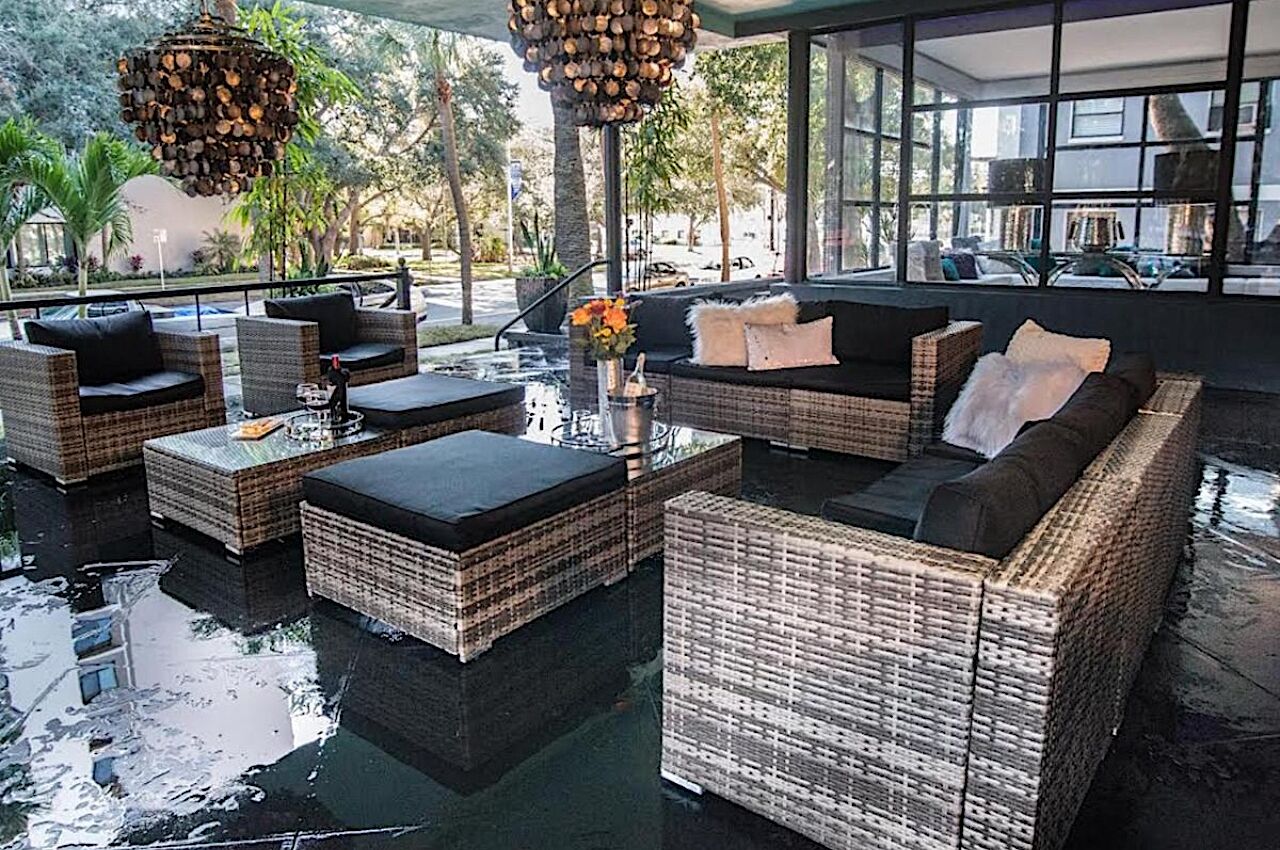 Thanks to Veo, a pay-as-you-ride scooter service available throughout St. Pete, spending an entire weekend exploring the city's hot spots is possible sans wheels. If you're car-free, stay at the Avalon, an art-deco budget hotel with neon Miami flare. The downtown hotel is within walking distance to the recently-renovated St. Pete Pier, the world-renowned Dali Museum, and Craft Kafe — a gluten-free eatery with sinfully good pastries. The Grand Central District is a 10-minute scooter ride away.
Case del Merman, a gay B&B with a clothing-optional outdoor pool, is a buttercream confection tucked five minutes away from the Grand Central District by car. Each room has a private entrance and bathroom, so you don't have to get cozy with other guests — but the friendly, small-town charm of host Brian will likely entice you to stick around for the complimentary continental breakfast and happy hour.
Key West
The seven-square-mile island at the southernmost tip of the continental United States became a historic queer haven in the mid-20th century. Gay playwright Tenessee Williams visited and lived here from 1941 until his death. In 1983, Key West made headlines by electing one of the nation's first openly gay mayors, Richard A. Heyman. The city is so proud of its LGBTQ heritage that on December 31st, locals don't drop a glittering ball to celebrate the new year — they drop a drag queen riding a giant red pump. The annual celebration is an Oz-like call to queer folks north of the Florida Overseas Highway: there's no place like home in the Keys.
Key West's Caribbean flavor attracts a melange of America's alphabet mafia. Womenfest, an annual circuit-style weekend in September, calls to queer women and nonbinary folks. In October, the Headdress Ball, a queer costume extravaganza, highlights gaudy LGBTQ artistry. The Pink Triangle — a section of Duval Street replete with LGBTQ establishments — sizzles with spring break energy every night. Between bear bars, drag shows, and dance clubs, there's always an after-hours affair to suit your style. And if suits aren't your thing, there's a place for that, too: Island House is a gay resort where boys trade in banana hammocks for all-nude pool parties.
But Key West isn't only rum-soaked hedonism. Bike around pastel-painted conch houses, snorkel at gay-favored Higgs Beach, or dine at gay-owned eateries like Azur (a classy Mediterranean joint) and LaTeDa (a campy restaurant-hotel-cabaret combo with cruise ship vibes). To experience the region's colorful biodiversity, consider a tour to coral reefs and mangrove forests with LGBTQ-friendly Namaste Eco Excursions. If you're more interested in the island's literary legacy, take a peek at lesbian poet Elizabeth Bishop's former abode or visit the Tennessee Williams Museum.
Where to stay in Key West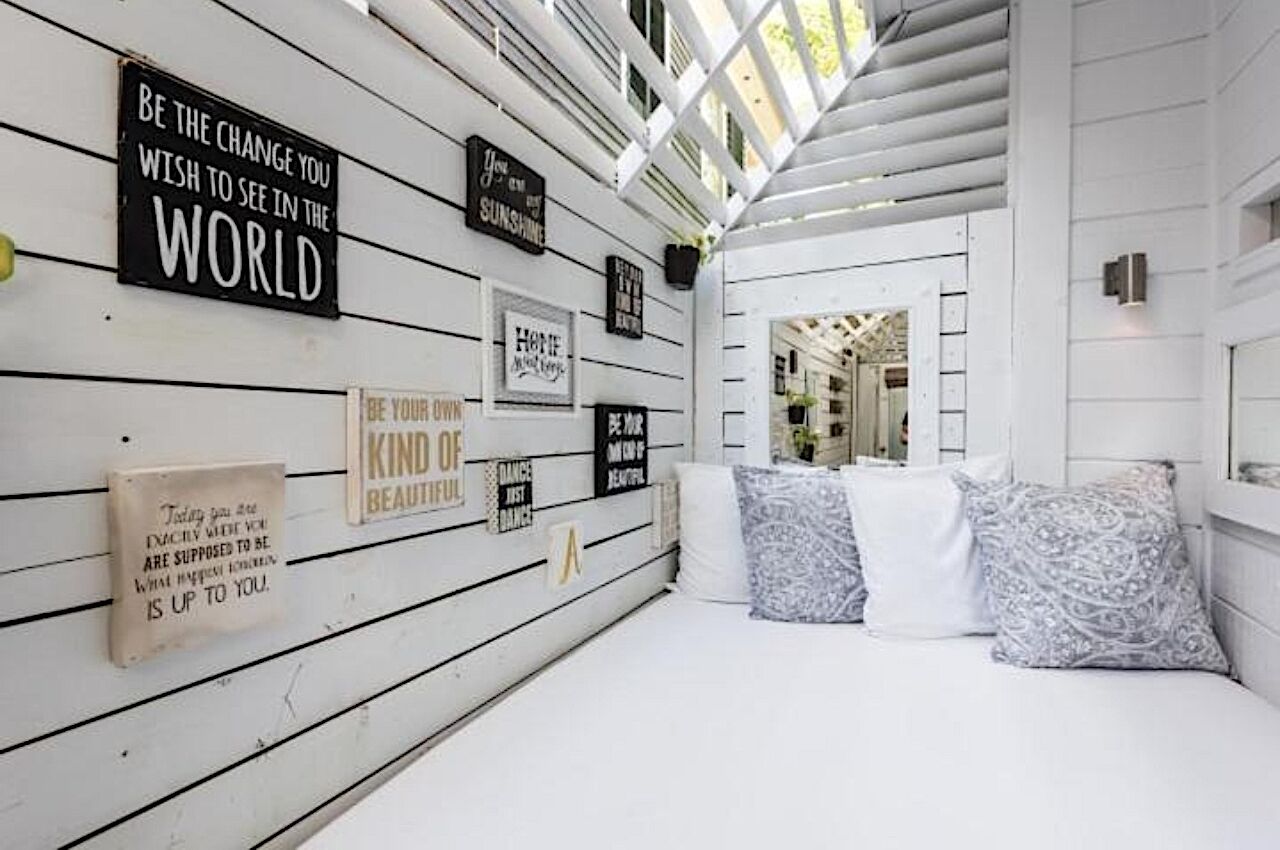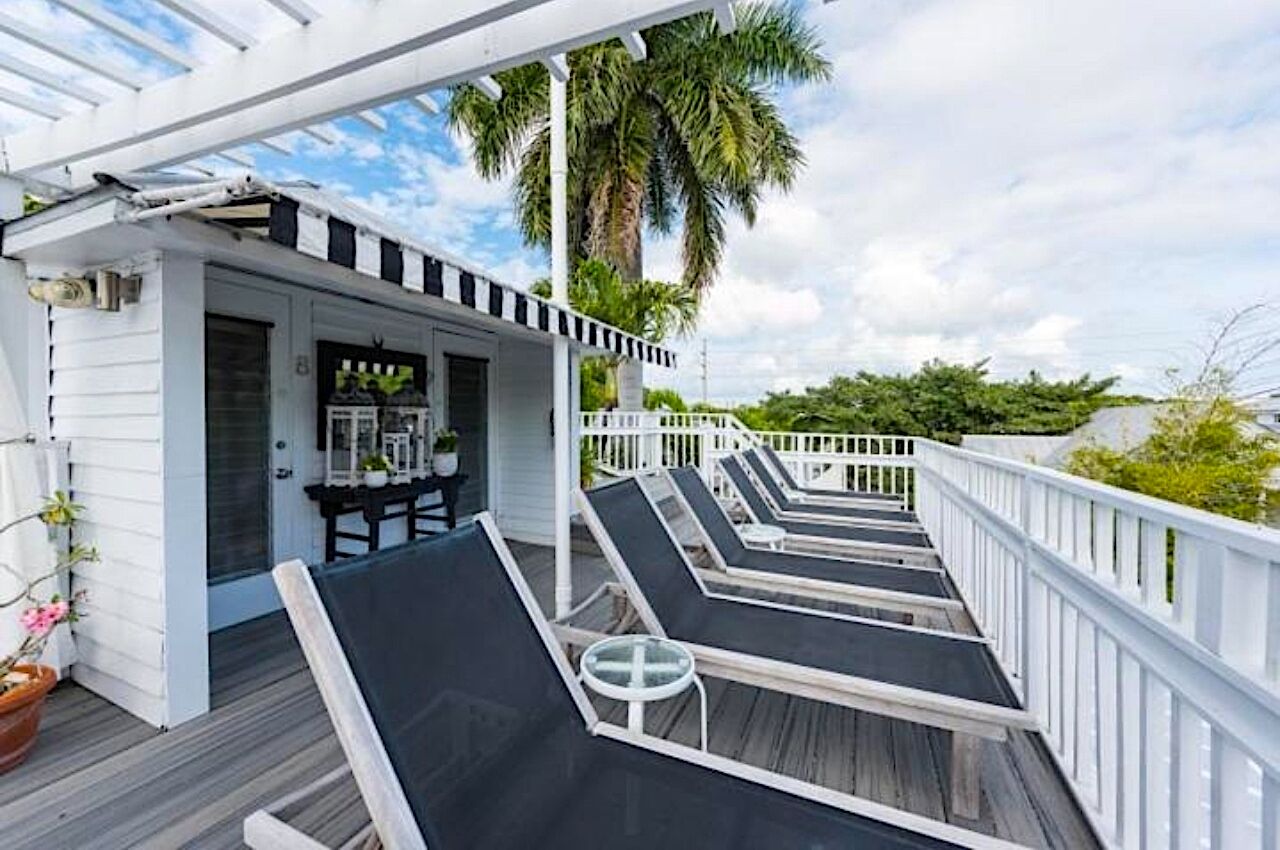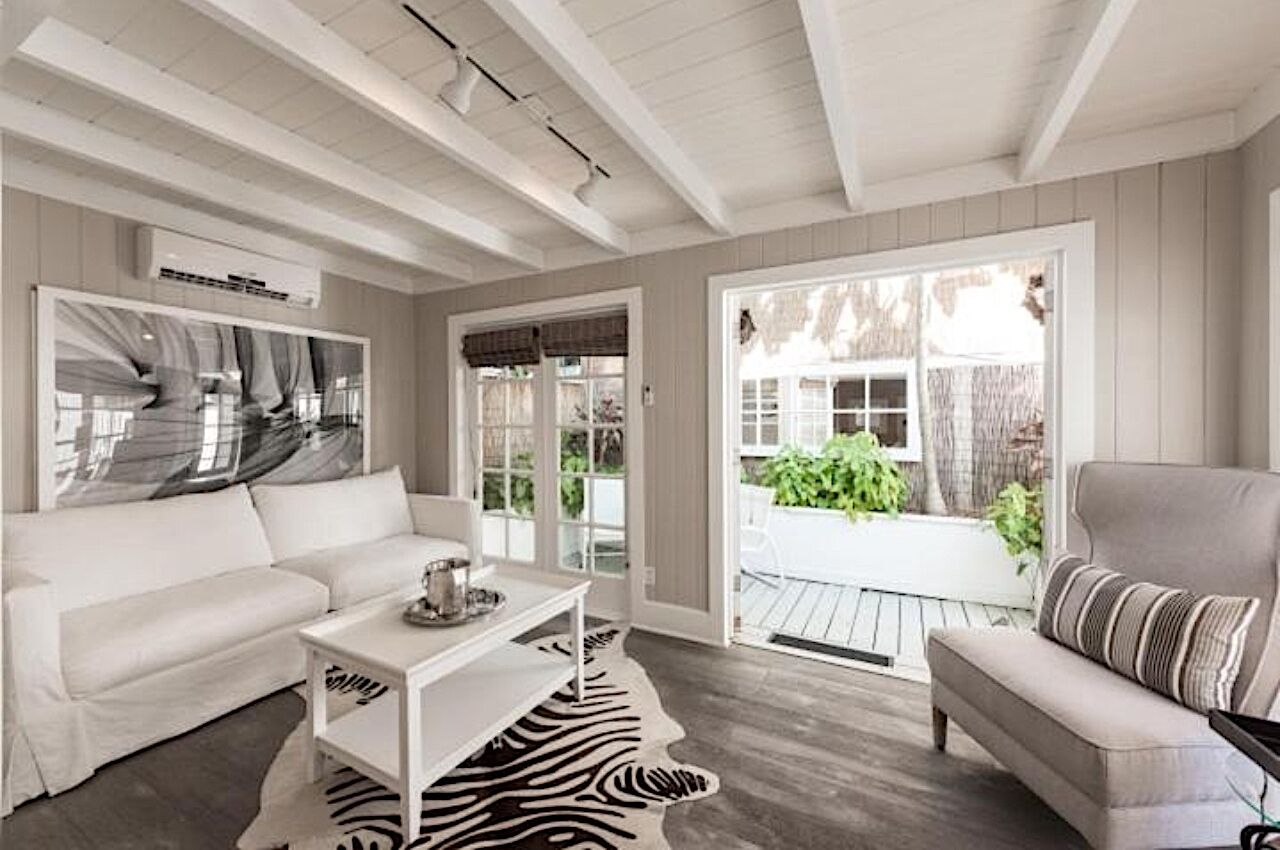 Soak up Key West history by spending a night at Alexander's Guesthouse, a ten-minute walk from Duval Street. The LGBTQ hotel has 17 rooms spread among three homes built between 1902 and 1904. A pool and jacuzzi at the center of the property is an inviting social hub where guests can sunbathe, swim, or enjoy a complimentary cocktail hour.
Miami
Miami is Florida's multicultural melting pot. Cuban, Haitian, Jamaican, and Mexican communities mix with Russians, Jews, and NYC snowbirds — and that's just scratching the surface. Sprinkled on this international soufflé is LGBTQ culture — a key ingredient to the local flavor.
Queer life in Miami is like sand after a beach day — it's everywhere. The original gayborhood, established in South Beach (SoBe) in the 1980s and 1990s, now has roots in Wynwood, Coconut Grove, Little Haiti, Little Havana, and beyond. Festivals throughout the year attract visitors as diverse as the locals. There's Sizzle (a Memorial Weekend meet-up for gay BIPOC men), Gay8 Festival (America's largest LGBTQ Latinx festival), Sweetheart (a women-centered Pride), Wigwood (a one-day fête of all things lace front), and Winter Party (a winter dance extravaganza favored by gay boys). When Art Basel turns Miami into a contemporary art gallery, the LGBTQ community turns part of South Beach into Art Gaysel — a three-day festival showcasing queer creators. When Pride hits Miami Beach, close to 200,000 people party in the streets.
Festivals aside, most people visit Miami for two things: sun and fun. For the former, head to SoBe's 12th Street gay beach, where bikini-clad boys, girls, and nonbinary folks work on tan lines or wade in the electric-blue Atlantic. If tan lines aren't your thing, drive to Haulover Nude Beach, the largest sanctioned naturist beach in the US. Gay men bare their buns on the shore's northern section.
When it comes to late-night shenanigans, Miami is an East Coast mecca. Twist, SoBe's two-story maze of bars and dance floors, offers the quintessential gay club experience. Nathan's, a recent addition to the SoBe scene, is a quirky video bar that plays nostalgic tv episodes beloved by queer fans. For drag shows, check out the street-side performers at Palace, or head to Double Stubble at Gramps — a weekly Wynwood wigfest.
Miami's queer bounty doesn't only exist after hours. The World Erotic Art Museum devotes several sections to the queer gaze. Flaming Classics pairs screenings of queer films with local drag performances. YAS Improv, Miami's only LGBTQ improv show, brings queer comedy to the Villain Theater. When it's time to recharge, head to Hôtel Gaythering, a gay boutique hotel with a low-key bar, Sunday afternoon shindigs, and men's sauna open to non-guests.
Where to stay in Miami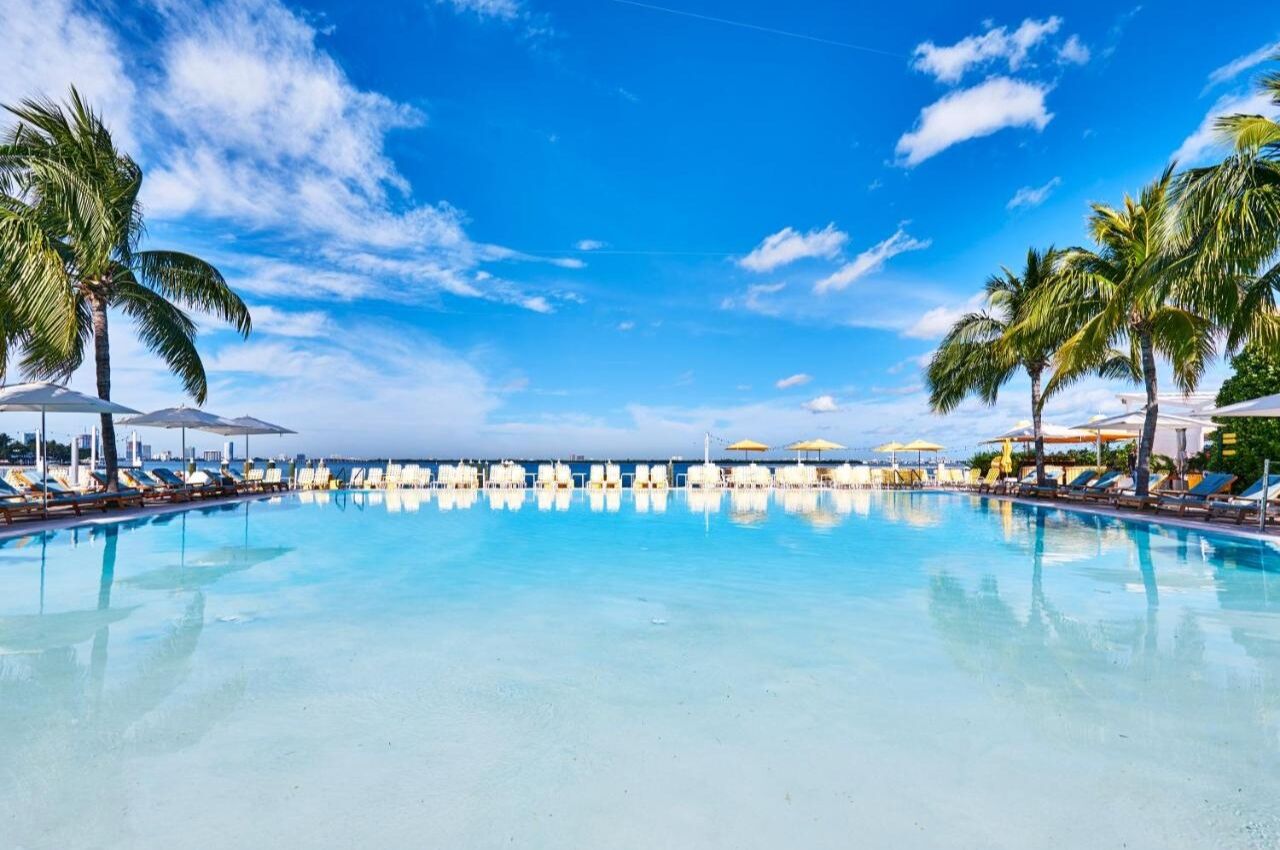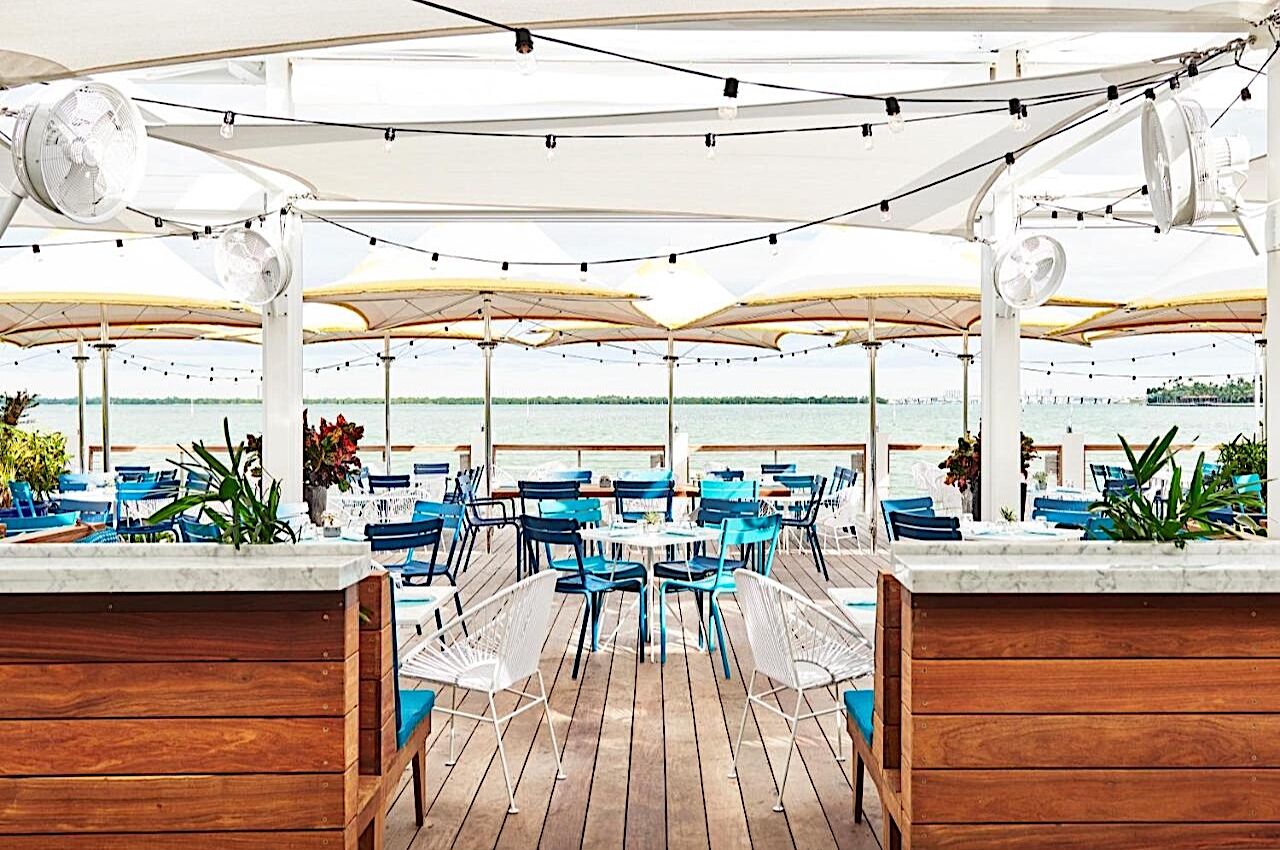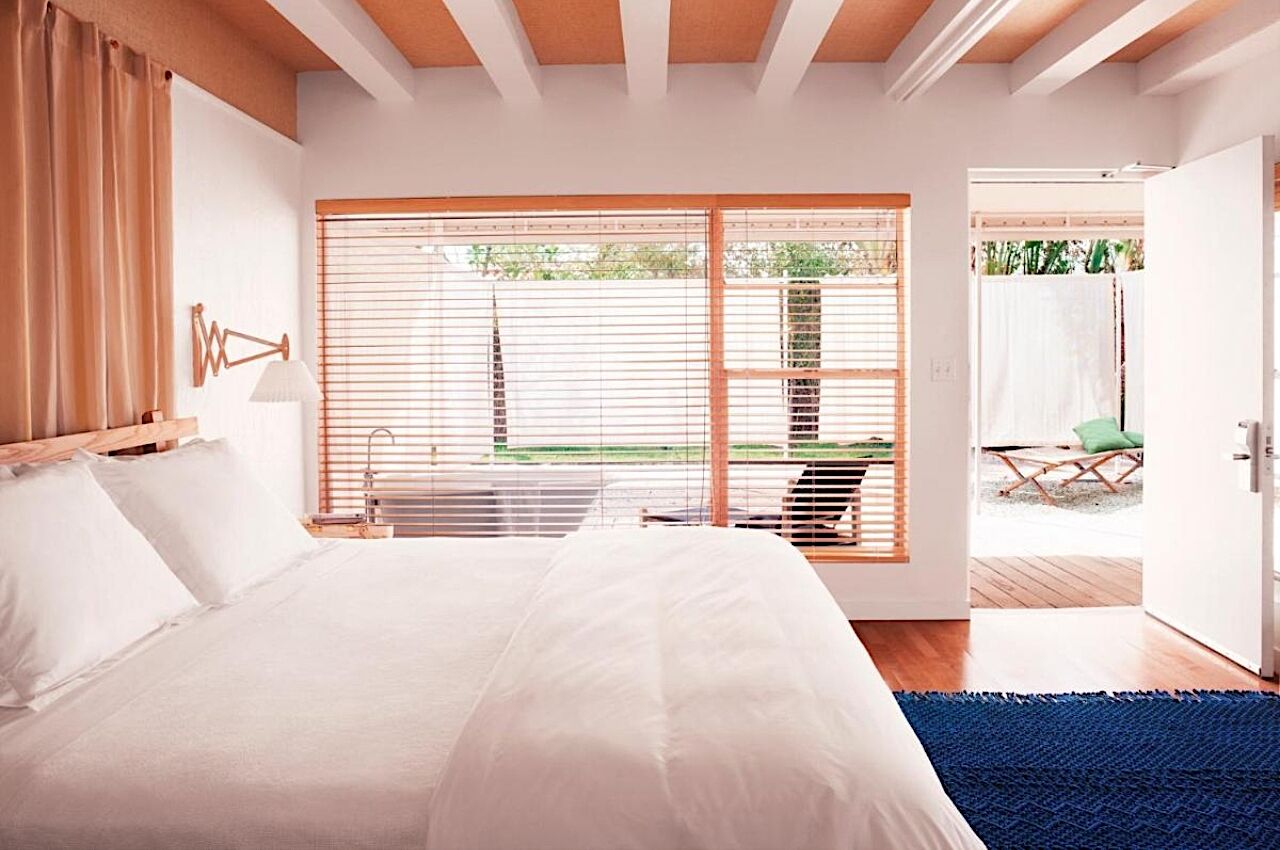 You don't need to stay at an LGBTQ-centered resort to make the most of queer Miami. The Standard, a Scandi-style retreat located ten minutes from SoBe, is a swanky hotel and spa favored by scenesters of all stripes. Detox in the steamy Turkish hammam before you retox with a craft cocktail while lounging by the pool.
Fort Lauderdale and Wilton Manors
Fort Lauderdale's visitor slogan, "Everyone Under the Sun," isn't a marketing tactic — it's a way of life. While nearby Miami dazzles with late-night glitz and muscle-gay glamor, Fort Lauderdale shines with a diverse scene catering to all LGBTQ types. In 2017, the city made waves by becoming the first metro area to use trans models in travel ads. Wilton Manors, a charming city suburb, earns bragging rights as the gayest American zip code outside Provincetown. In 2018, the two-square-mile town became the second municipal government in the US to elect all LGBTQ leaders. Even the cops in Wilton Manors know how to keep it queer. In 2019, the police department unveiled a squad car given the rainbow treatment. Thanks to this all-are-welcome energy, Fort Lauderdale attracts roughly 1.5 billion dollars from over 1 million LGBTQ travelers annually.
With an average of 246 sunny days, visiting the gay beach is a Fort Lauderdale requirement. Gay men congregate on Sebastian Street Beach — a vast expanse that fills up with filled-out speedos on weekends. If you're looking for something more mellow, set up camp at Terramar Beach to meditate as Atlantic waves break along the shore.
For a trip down memory lane, see an exhibit at the Stonewall National Museum and Archives, home to one of the country's largest collections of LGBTQ artifacts. The World AIDS Museum, which documents the ongoing history of HIV/AIDS, promotes education and encourages artistic expression while telling stories of queer lives lost.
To experience city life, skip to Wilton Drive — Wilton Manors' lively commercial strip with over 40 queer-owned or queer-friendly businesses. Bite into a burger at gay-owned Rosie's Bar & Grill or slurp down oysters at lesbian-run Bubbles & Pearls. The Eagle is a harness-approved hotspot, DrYnk is the place for cocktail connoisseurs, and the vast and varied complex at Georgie's Alibi Monkey Bar might convince you to stay until sunrise.
Although downtown Fort Lauderdale isn't as packed with queer haunts as Wilton Manors, it's still noteworthy. Neighborhood dives like Mona's are perfect for low-key evenings; The Club is a gay bathhouse that's open 24/7.
Where to stay in Fort Lauderdale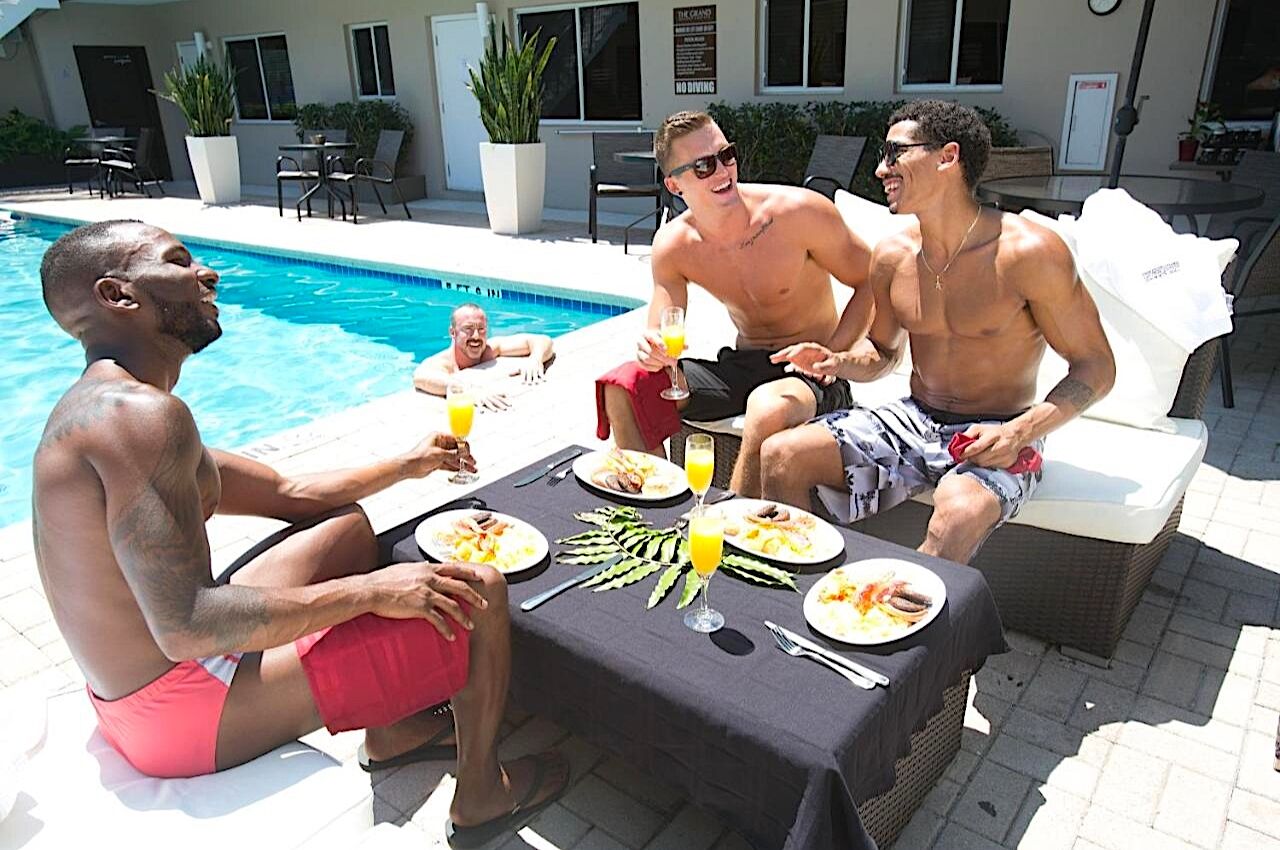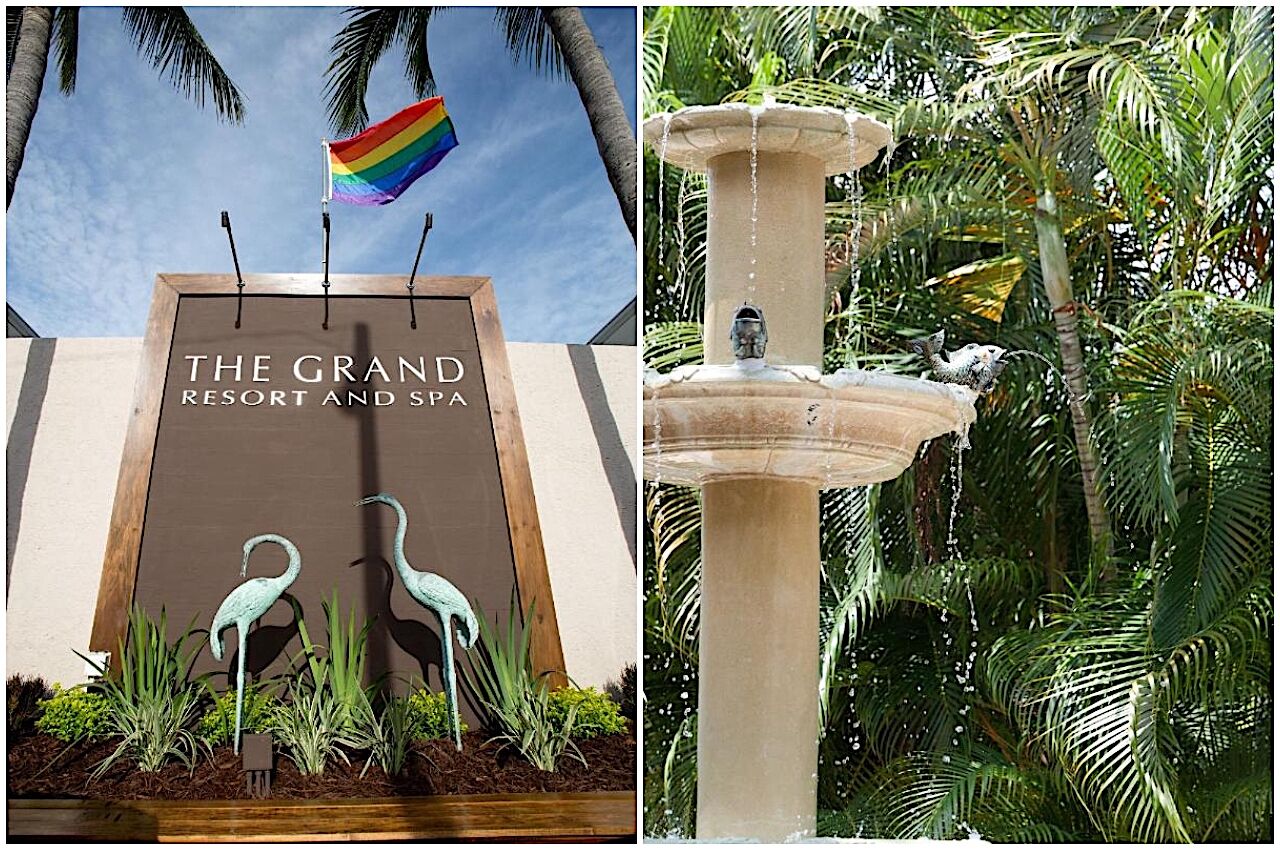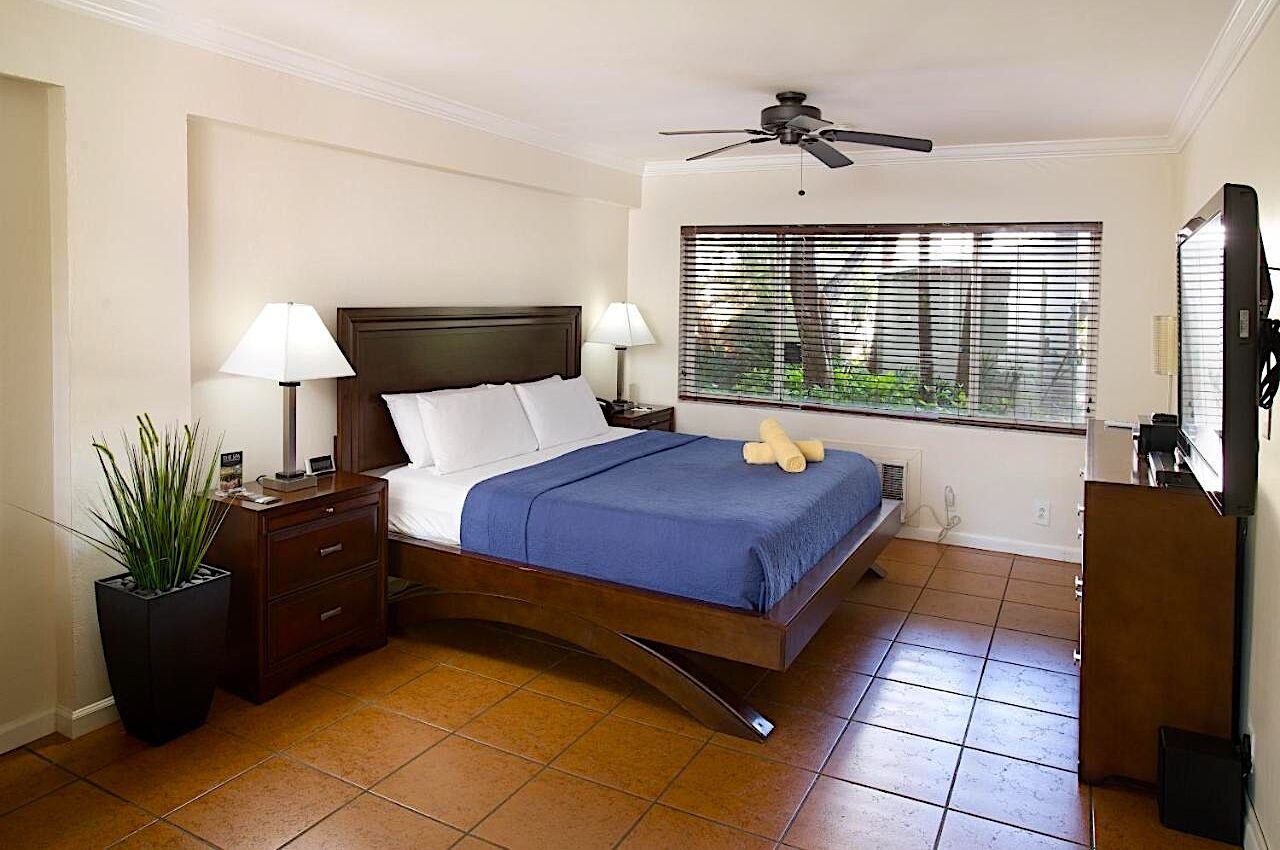 Throw a dart in Fort Lauderdale and you'll hit an all-gay resort. There's super-lux Pineapple Point and clothing-optional spots like the Worthington and Ed Lugo Resort — but the Grand Resort stands one spa treatment above the rest. With on-site massage, hair, and nail services, you can relax all day on nearby Sebastian Street Beach before resting at this naturist-friendly getaway.
Orlando
The happiest place on earth is one of the gayest cities in America. Orlando, home to Mickey Mouse's pleasure palace, also boasts the fourth-highest percentage of same-sex households in the US, beating NYC and Los Angeles. In June, over 150,000 LGBTQ folks flock to Disney World in red shirts to enjoy Gay Days Orlando — a family-friendly event that floods local amusement parks with queer love. LGBTQ bars dot the Milk District, Downtown Orlando, North Orange, and Fairview Shores. This place gave us Drag Race legends like Trinity the Tuck and Ginger Minj. Hamburger Mary's, the gay meat-patty palace that started in San Francisco, has an Orlando outpost, and a rainbow amphitheater in Lake Eola Park honors the LGBTQ community. Orlando even has an LGBTQ publication — Watermark – which shares local and international news.
Orlando's 13 theme parks might be the City Beautiful's main attractions, but to experience local queer life, lose the mouse-eared crowds and head to lake-adjacent nabes. For the highest concentration of all things LGBTQ, start in the colorful Milk District. Munch on Big Daddy's Triple Decker from PomPom's Teahouse and Sandwicheria — a cozy eatery and beloved queer space. Se7en Bites, a lesbian-owned bakery, serves sweets with Southern flare. District Dive is a local gay bar with billiards, shuffleboard, and a trivia night.
You'll need a car to visit the city's other queer locales. Gay-owned Bites and Bubbles is best for light fare and expertly-sourced wine. The Glass Knife, another gay-owned eatery in Winter Park, serves picture-perfect cakes, donuts, and other decadent desserts. For nightlife, hit up Savoy's expansive indoor-outdoor club for drinks, drag, and go-go boys. Barcodes and Hank's Bar are the places to go for a friendly local atmosphere. Southern Nights turns into a lesbian mecca for Saturday night's GIRL The Party.
Perhaps most poignantly, Orlando is home to the onePulse Foundation Memorial and Museum (slated to open this year), which commemorates the 49 victims murdered during a shooting at Pulse nightclub in 2016. The incident was the deadliest recorded attack on LGBTQ people in US history, and the monument is a reminder of the challenges continually faced by queer Americans.
Maybe if Mr. DeSantis visited the memorial and followed it up with a big, gay hug from Mickey, Florida's laws would look a little different.
Where to stay in Orlando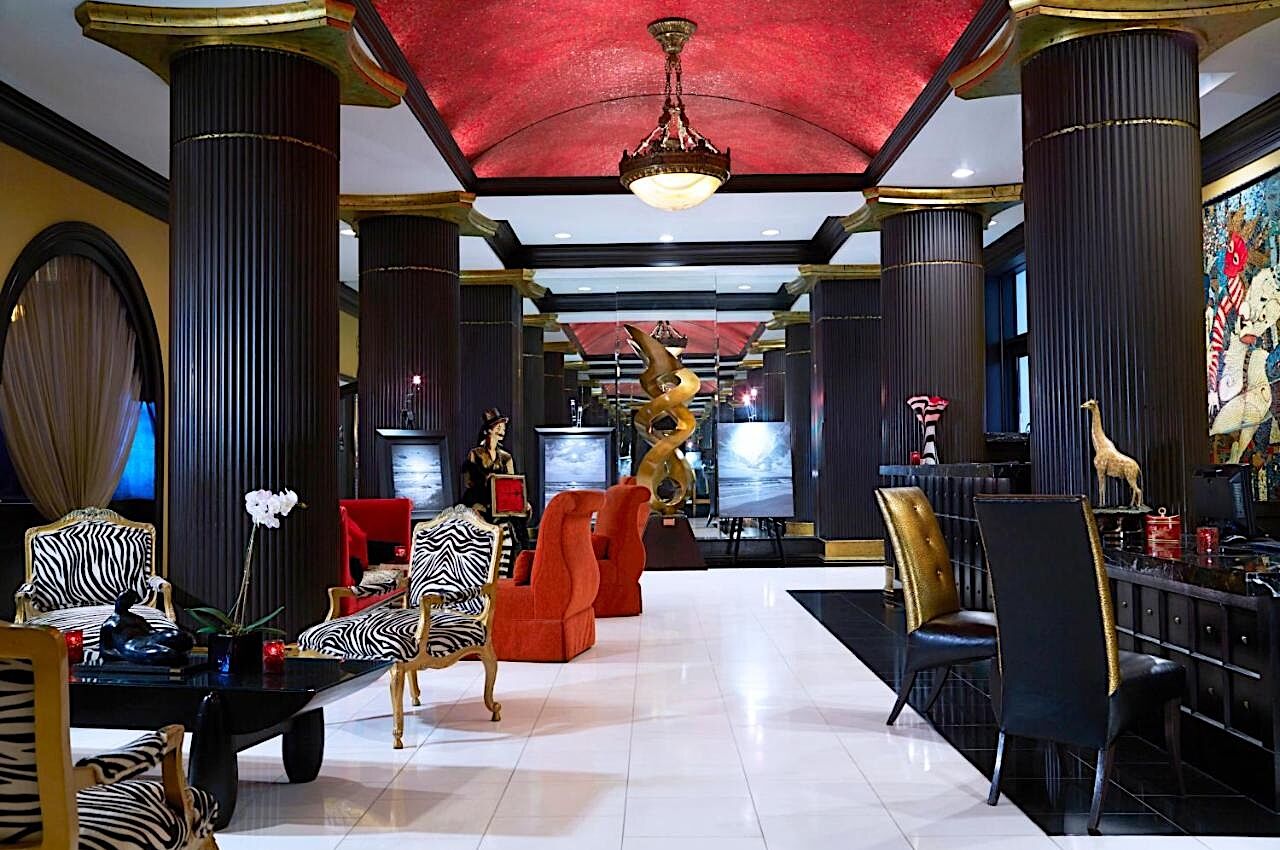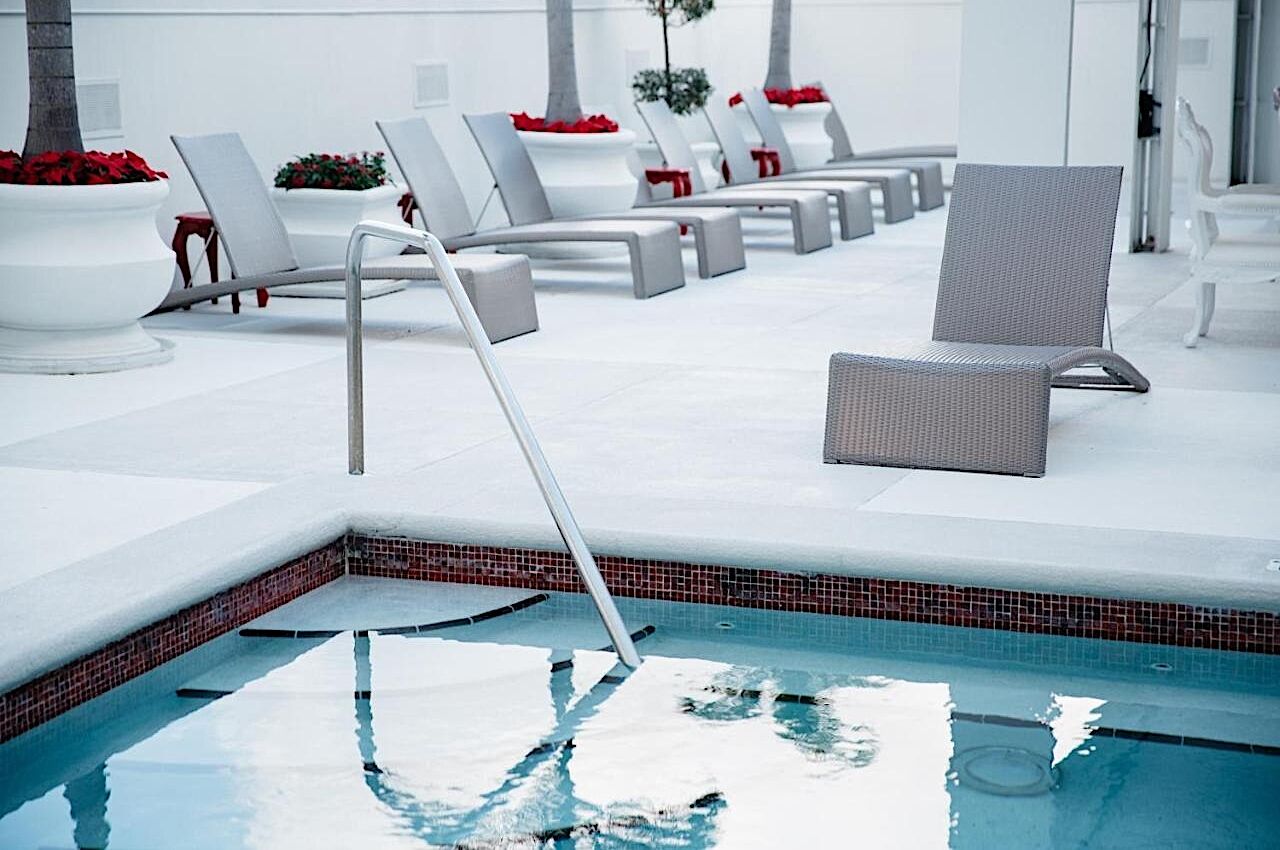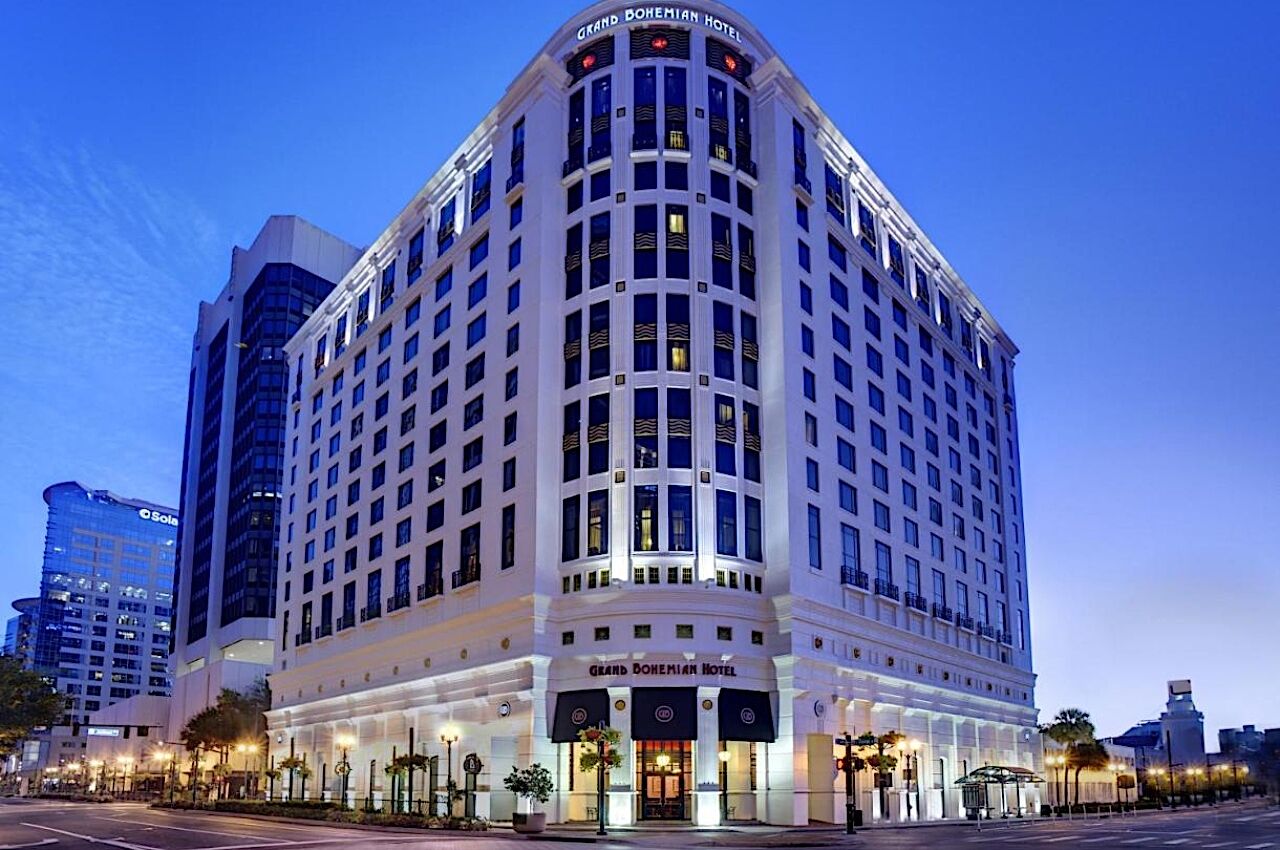 The art-happy Grand Bohemian Hotel, located in Downtown Orlando, is a chic reprieve from Orlando's cartoon kitsch. Although it isn't LGBTQ-centric, it's an elegant place to call home while exploring the queer scene, all within easy driving distance. Disney World is 30 minutes away by car.
What did you think of this story?