A Brand New Hotel on Idaho's Schweitzer Mountain Is Redefining the Ski Lodge Experience
Those taking advantage of adventure sports at Idaho's under-the-radar Schweitzer Resort, which is one of the last truly independent ski areas in North America, must plan to stay at the brand new Humbird Hotel.
Whether visitors are seeking access to an easy, ski-in/ski-out lodging experience when exploring Schweitzer's 2,900 acres of skiable terrain — or those who desire more "warm weather" sports like mountain biking, hiking this hotel is the ideal home base for the best of both worlds.
The three-story boutique hotel is the first of its kind for lodging in the area, nestled against the mountain in the heart of Schweitzer's intimate village. There are 31 guestrooms offering a mix of room types from single king rooms to double queen rooms and one oversized suite. Guests will enjoy a large panoramic window in each room, offering spectacular views of nearby Lake Pend Oreille.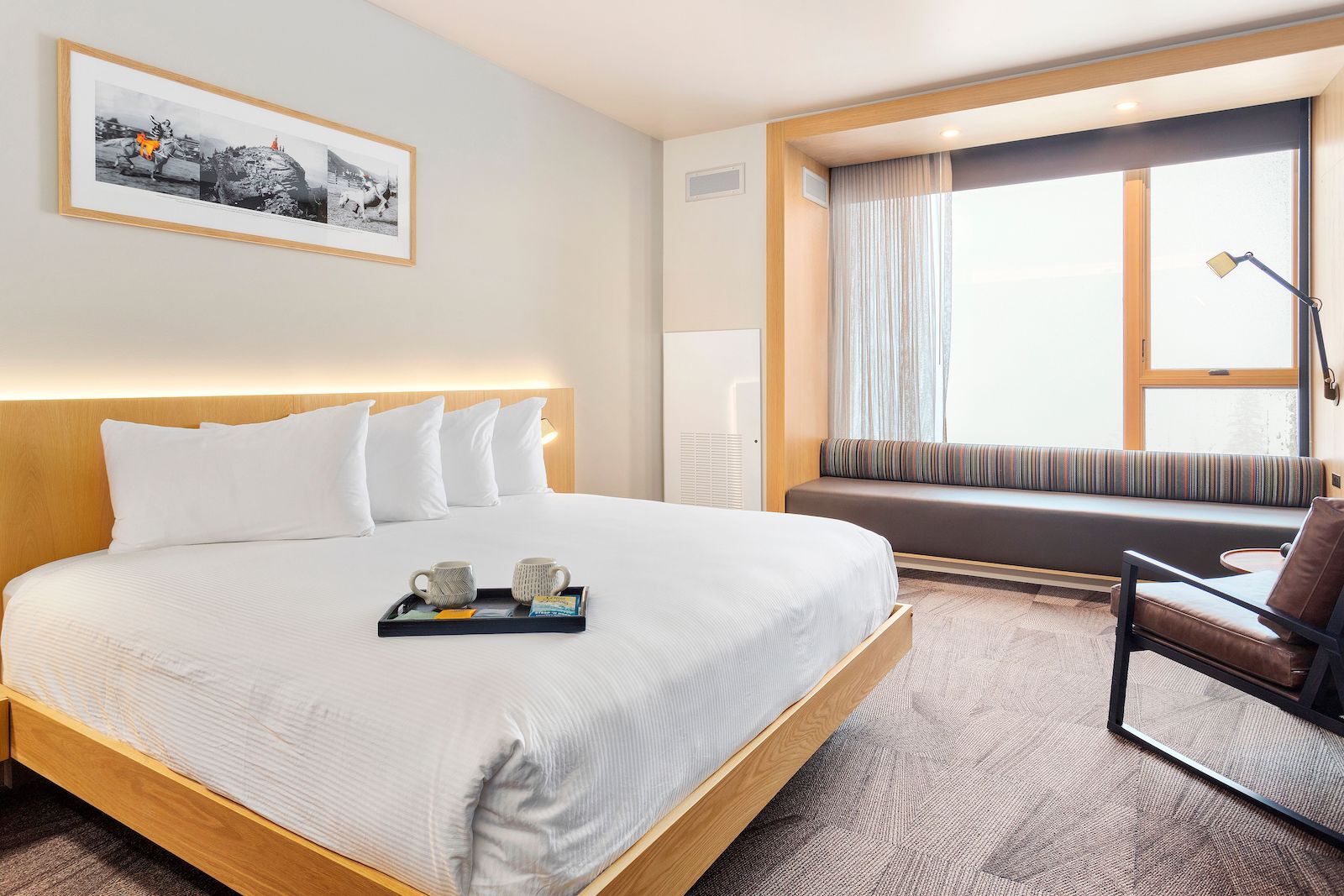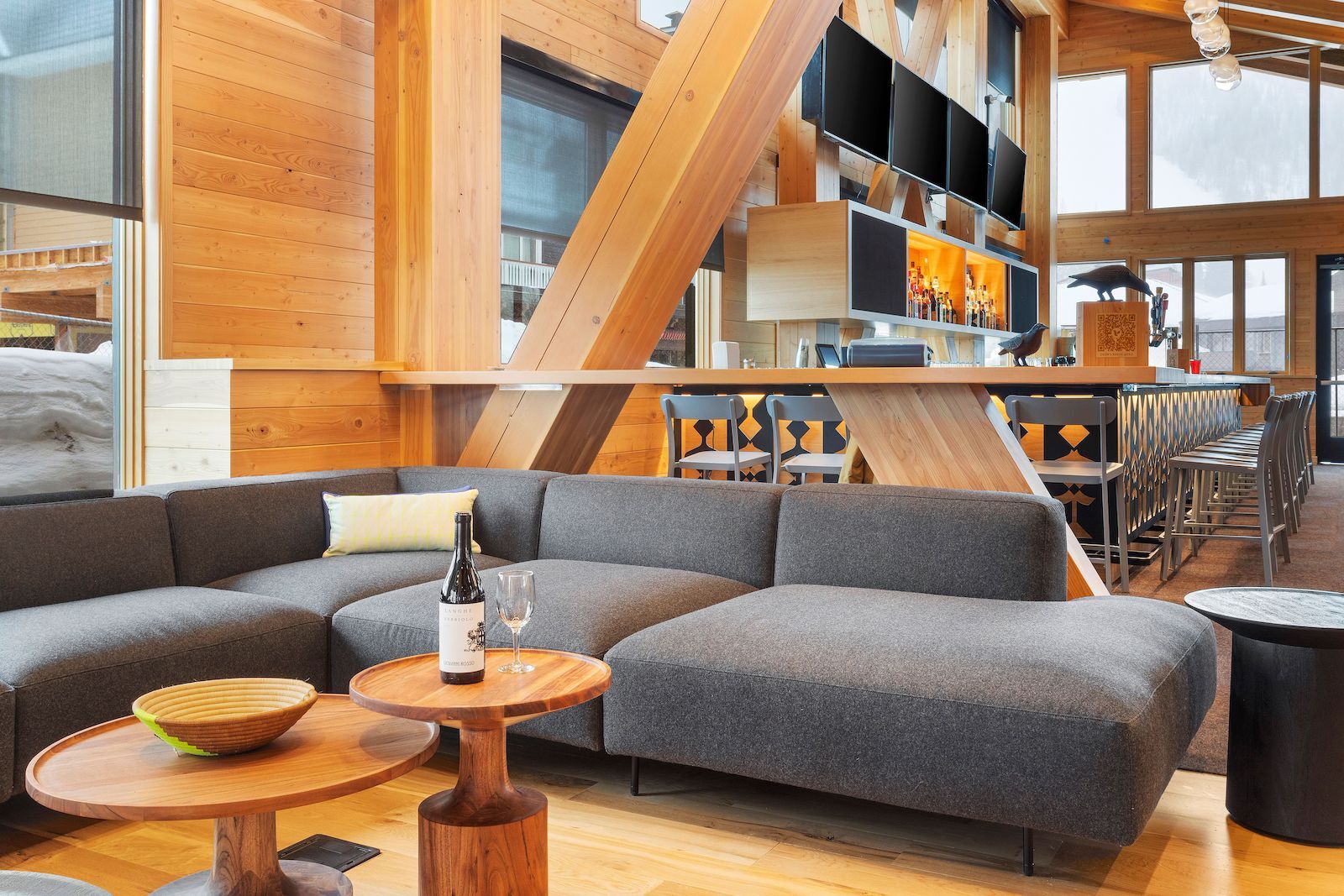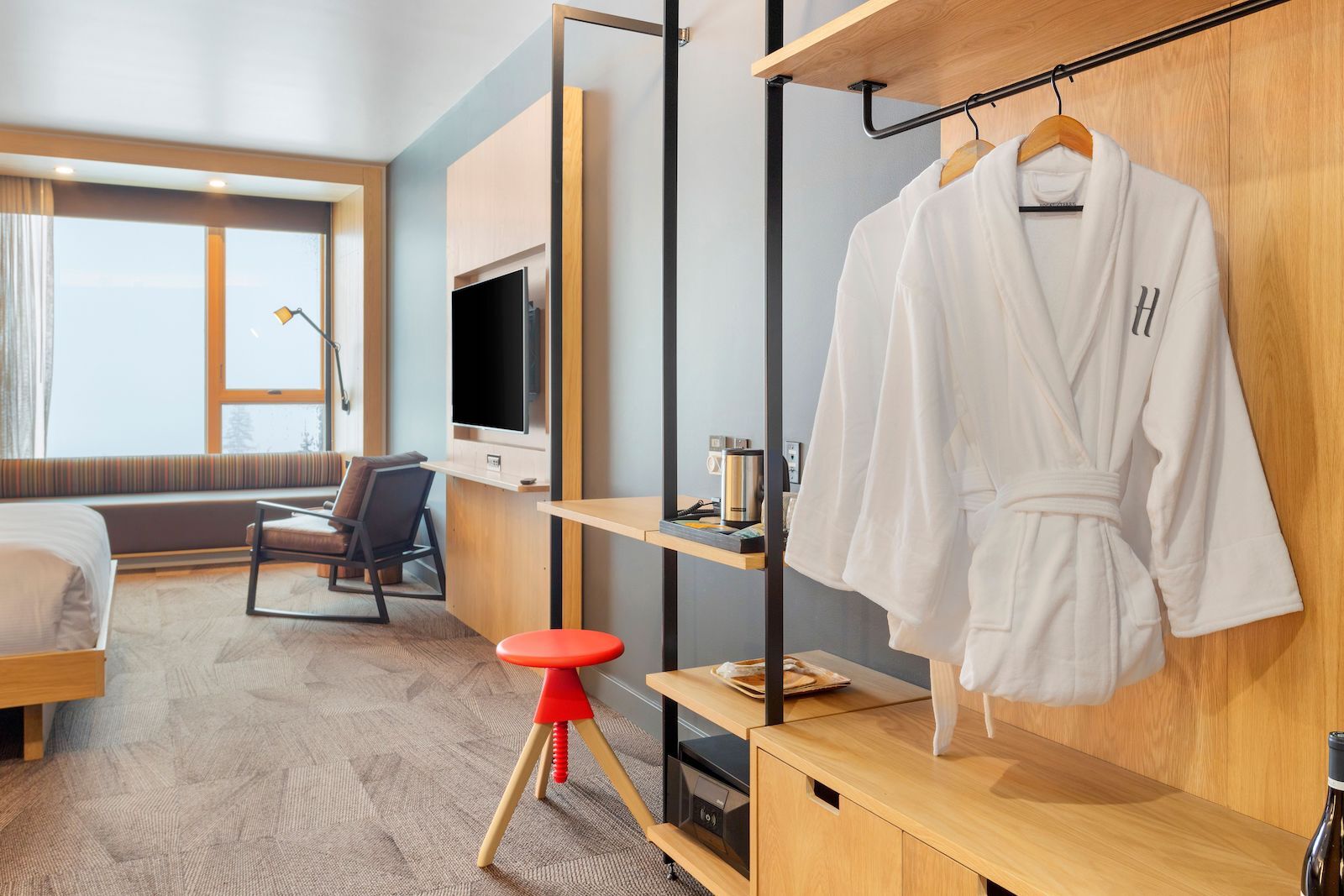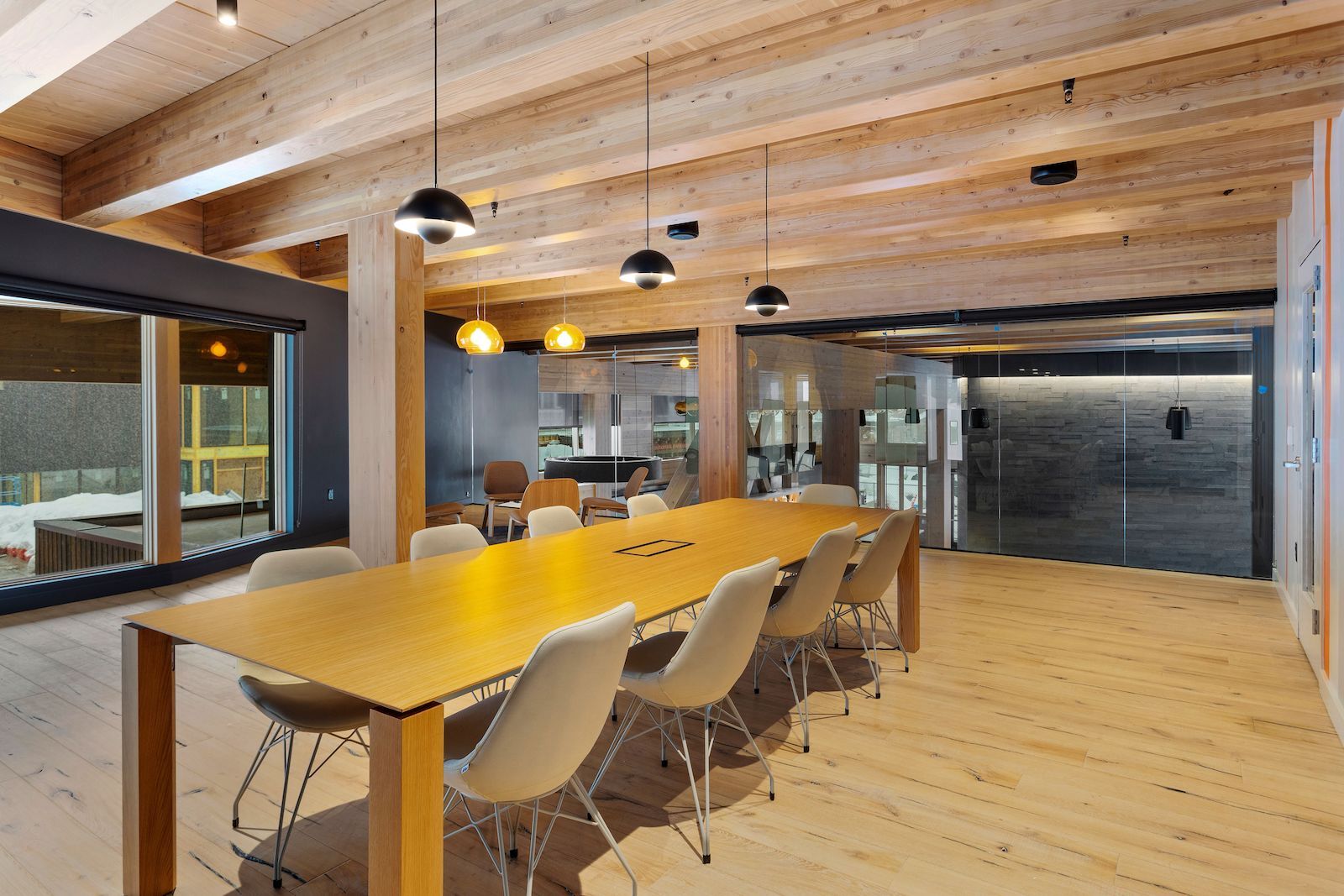 Each individual guest room was designed with travelers' comfort in mind, and is outfitted with items to aid outdoor mountain adventures by day, and make nights as cozy as possible. Locally roasted Evans Brothers Coffee hand-painted mugs by local artists are the best way to wake up and prepare for an adventurous morning. Boot dryers will warm shoes up after an afternoon spent outside. And the locally produced bath amenities are formulated with aloe vera, jojoba oil, sunflower oil, and avocado oil to help combat the dry winter air while supporting the local artisan community.
"We took great care to build a beautiful hotel that will connect guests directly to the outdoor experiences they come here to enjoy," says Tom Chasse, president, and chief executive officer of Schweitzer. "Equally important, we worked to ensure that Humbird will meet the needs of modern travelers by providing spaces where they can relax, recharge, refuel and even stay plugged in as needed."
The hotel was named after the Humbird Lumber Company, which was the lifeblood of the area's economy and city in the early 1900s. In its heyday, The Humbird Lumber Company was a pillar of the community attracting new residents to the area, contributing to the building of schools, functioning as the local store, and more. It's only fitting that today, the Humbird Hotel serves a similar function bringing people together and offering a sense of community on the slopes.
The hotel's design, courtesy of well-known, Portland-based Skylab, aims to be a contemporary and minimalist take on the classic alpine ski lodge look which both draws attention to the heritage of the area and brings awareness to a connection with the natural environment. Sleek exposed wood beams conjure thoughts of early mountain lodges styles, with a modern feeling both inside and out.
Humbird's interior is decorated with historic photos that were sourced through a partnership with the Bonner County Historical Society & Museum, as well as natural artwork inspired by the surrounding lake, forest, and snow.
A few standout amenities make it feel like a particularly special spot. First, there are the Après meet and greet sessions with the resort's ski patrol dogs on the hotel patio. And the panoramic windows in each guest room are complemented with a pair of binoculars to use to enjoy sweeping mountain views that stretch across multiple states and nearby, local Lake Pend Oreille. Finally, there are curated globe lights that spell "pray for snow" in Morse code above the hotel bar drawing in guests from near and far for a post-adventure refresher.
Upstairs, the "Glass Room" (which is walled in by glass on three sides) serves as a unique sort of living room area, with ample treetop and lake views. For those feeling particularly competitive, there's a foosball table. And the large retractable projection screen is perfect for watching a movie or hosting a meeting on-site. Outside, the spacious open-air rooftop deck hosts a 12-person hot tub that overlooks the mountain and lake. In a nod to modernity, the hotel offers a coworking space for remote workers, complete with fast WiFi and coffee.
Humbird is also home to a restaurant and bar called Crow's Bench, which is located just off the lobby and serves upscale Alpine-inspired cuisine. The hearty yet elevated menu is a perfect indulgence after a day on the mountain, serving tasty nibbles and strong libations. Diners can choose between bites like the "bison, elk, and boar meatballs" or the Weiner Schnitzel, paired with a carefully curated cocktail or a pick from the expertly selected wine and beer list
Since this property recently opened in early 2022, there's more to come. Phase two of Humbird's opening is expected to open in the summer of 2022, when future visitors can look forward to a new Wellness Center that will offer well-appointed therapy rooms for massages and spa treatments, as well a tranquil relaxation room.
What did you think of this story?