This Arizona Hotel Was a 1930s Celebrity Favorite. At 85, It's Better Than Ever.
IN the foothills of Mummy Mountain, in the neighboring Scottsdale town of Paradise Valley, the JW Marriott Scottsdale Camelback Inn Resort & Spa, with its standalone adobe-style casitas, wins travelers over with their privacy and luxury.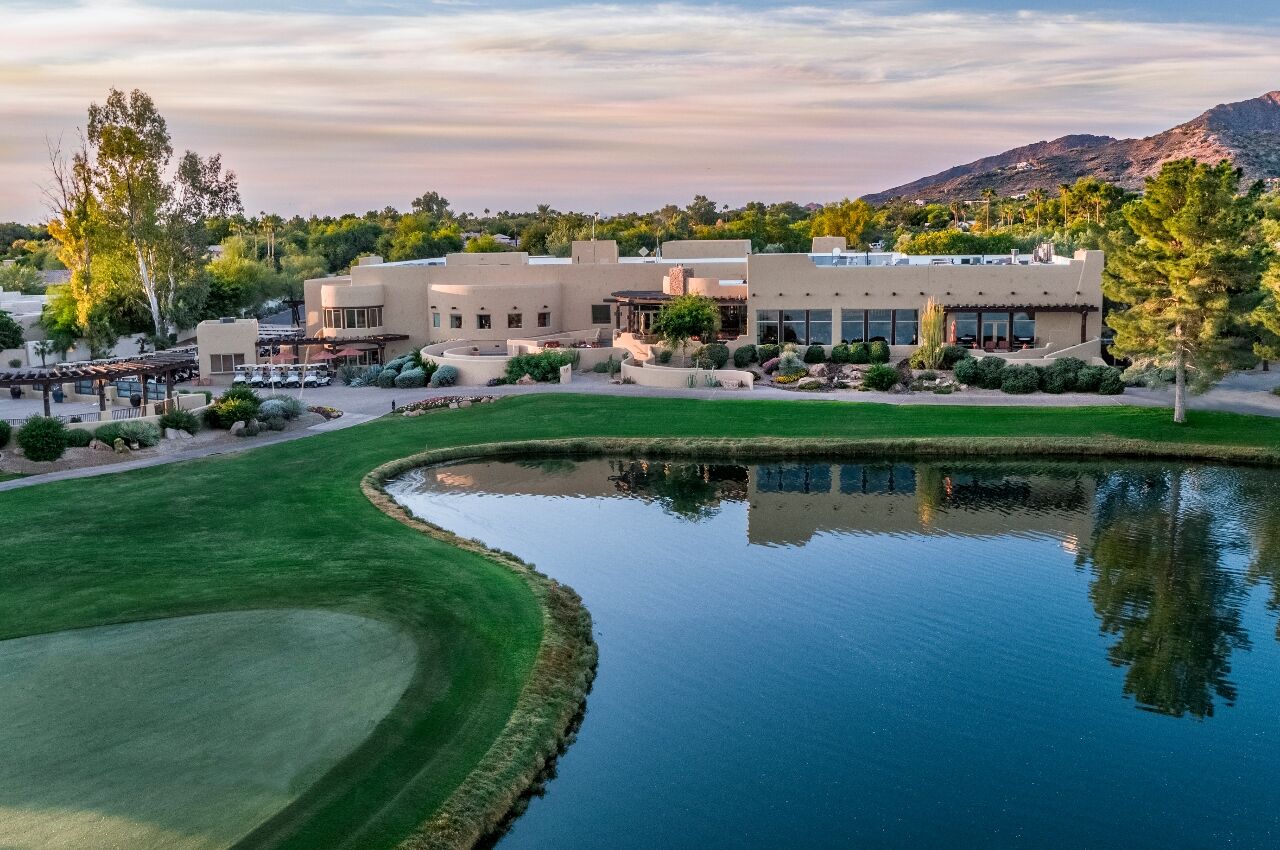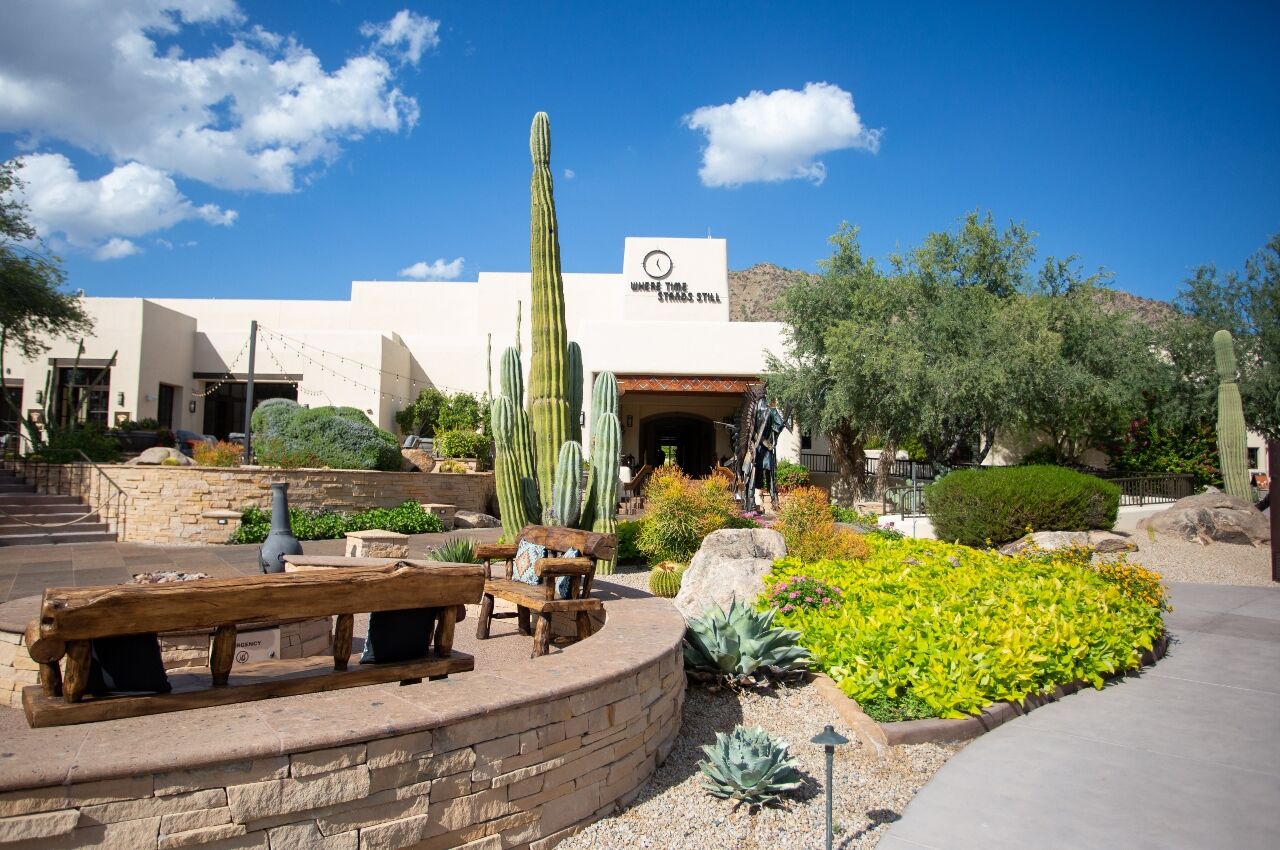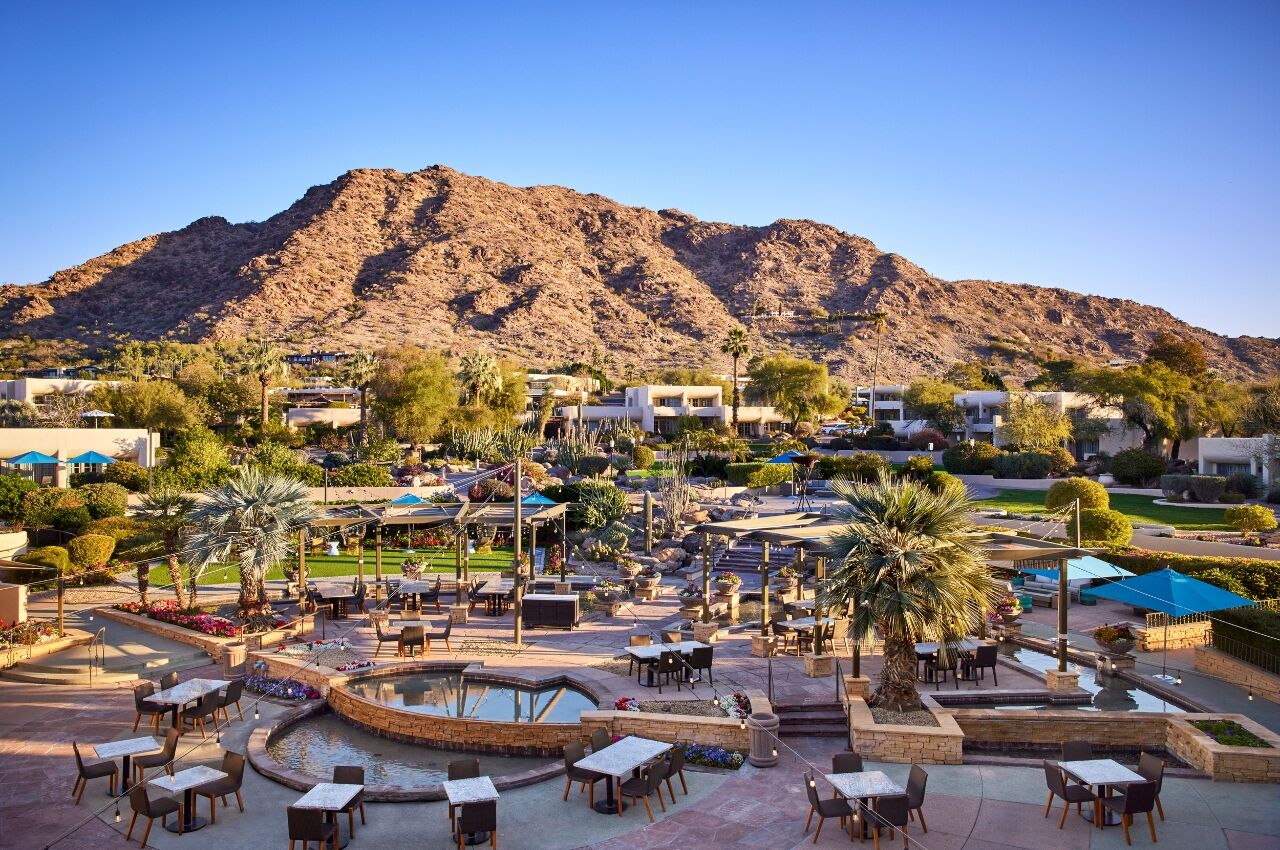 The words "Where Time Stands Still" on the side of an adobe building near the entrance serve as a reminder to relax and wind down. This same greeting welcomed visitors in the middle of the last century, as seen on a 1960s postcard that just sold on eBay.
When the property was first built in 1936, with 75 casitas, it quickly soared into popularity thanks to the Hollywood connections (such as Clark Gable, Jimmy Stewart and Bette Davis) of owner-entrepreneur Jack Stewart. His goal: to build an alternative to a dude-ranch resort and highlight Southwestern-style architecture. Architect Edward Loomis Bowes Frank Lloyd Wright was already wintering at Taliesin West 13 miles away, also in Scottsdale. Stewart's friend John C. Lincoln, then president of Lincoln Electric Co., kicked in some of the financing.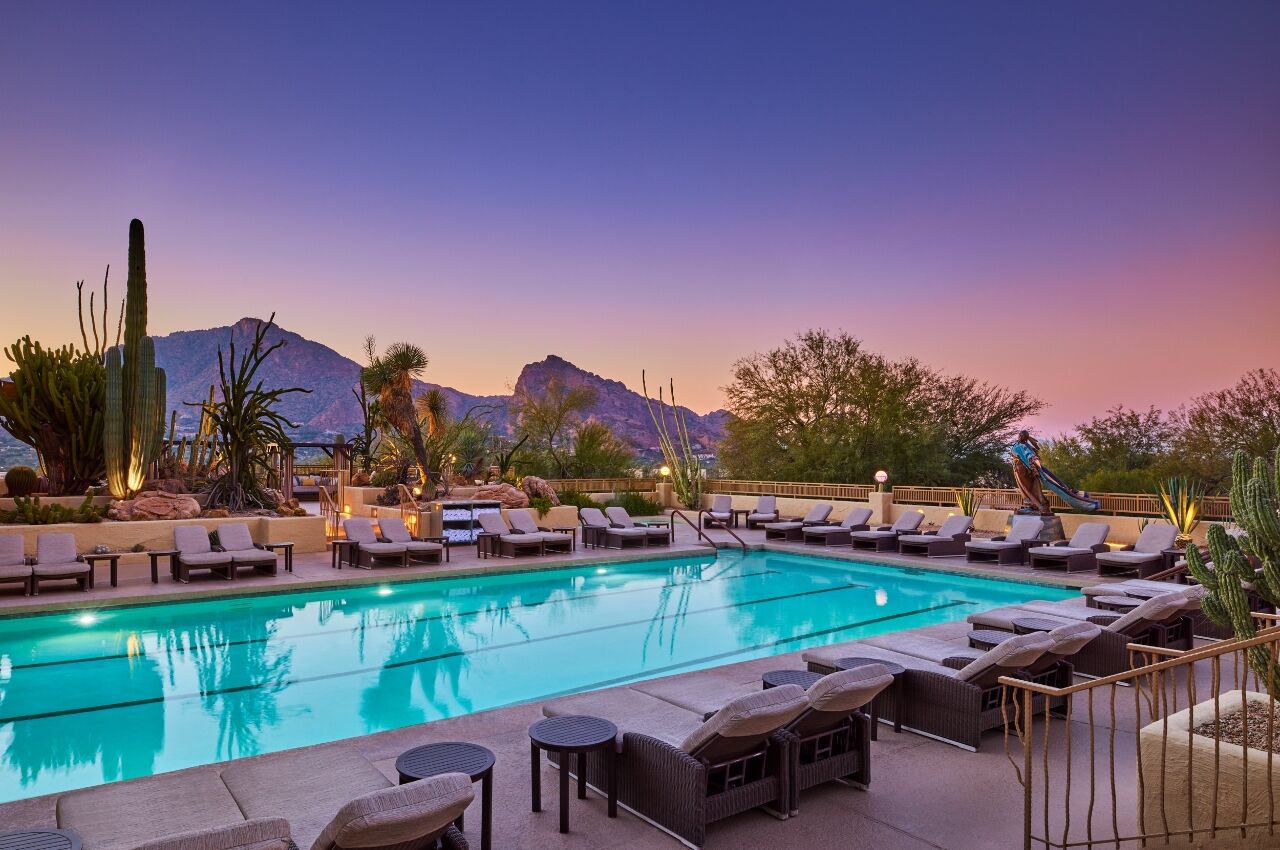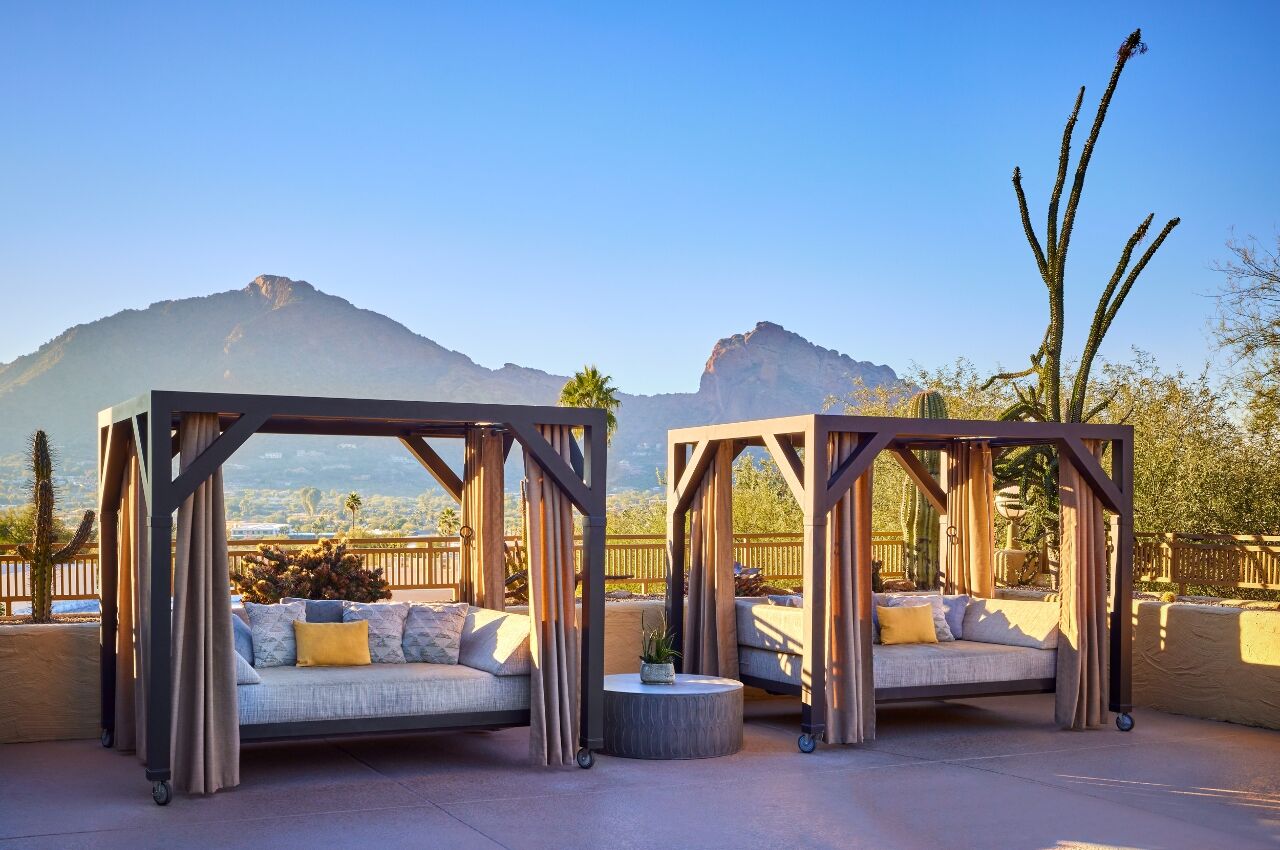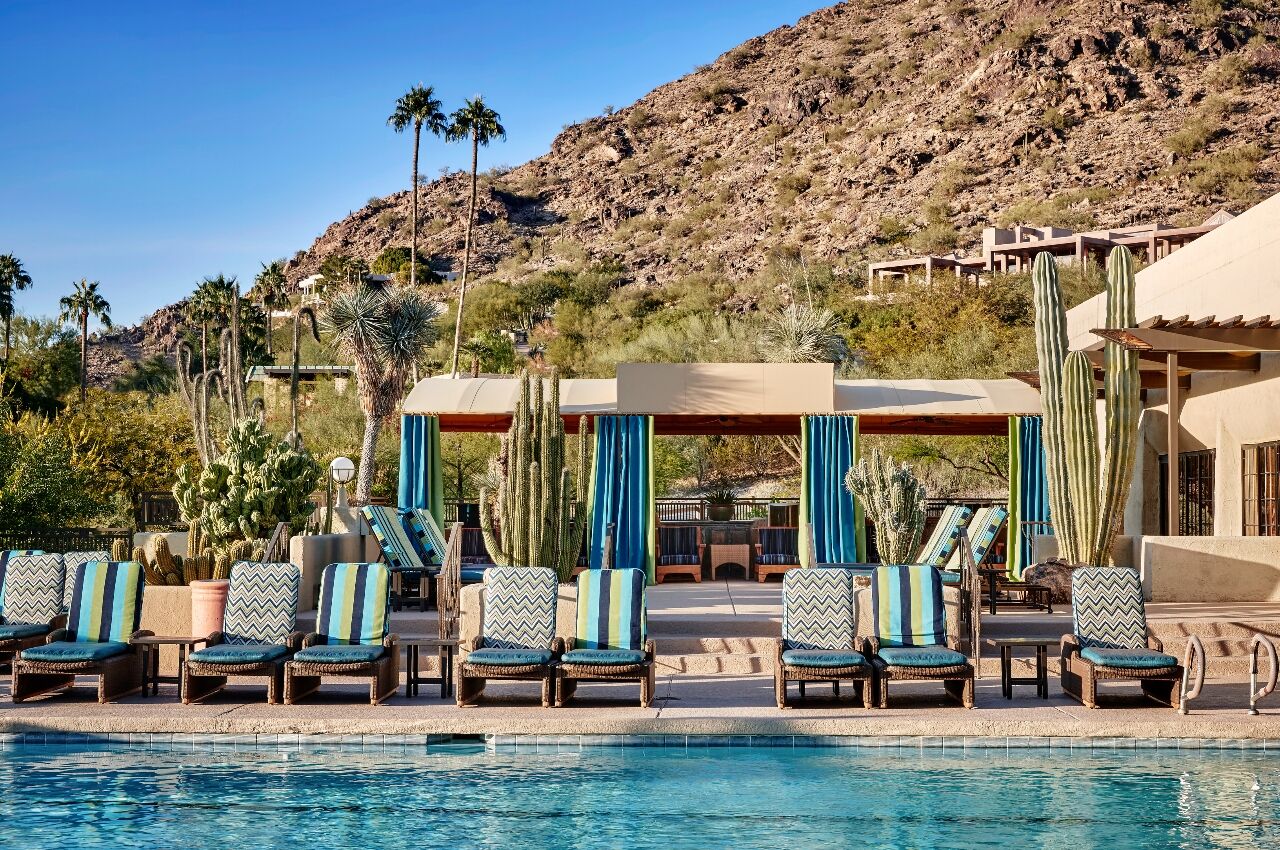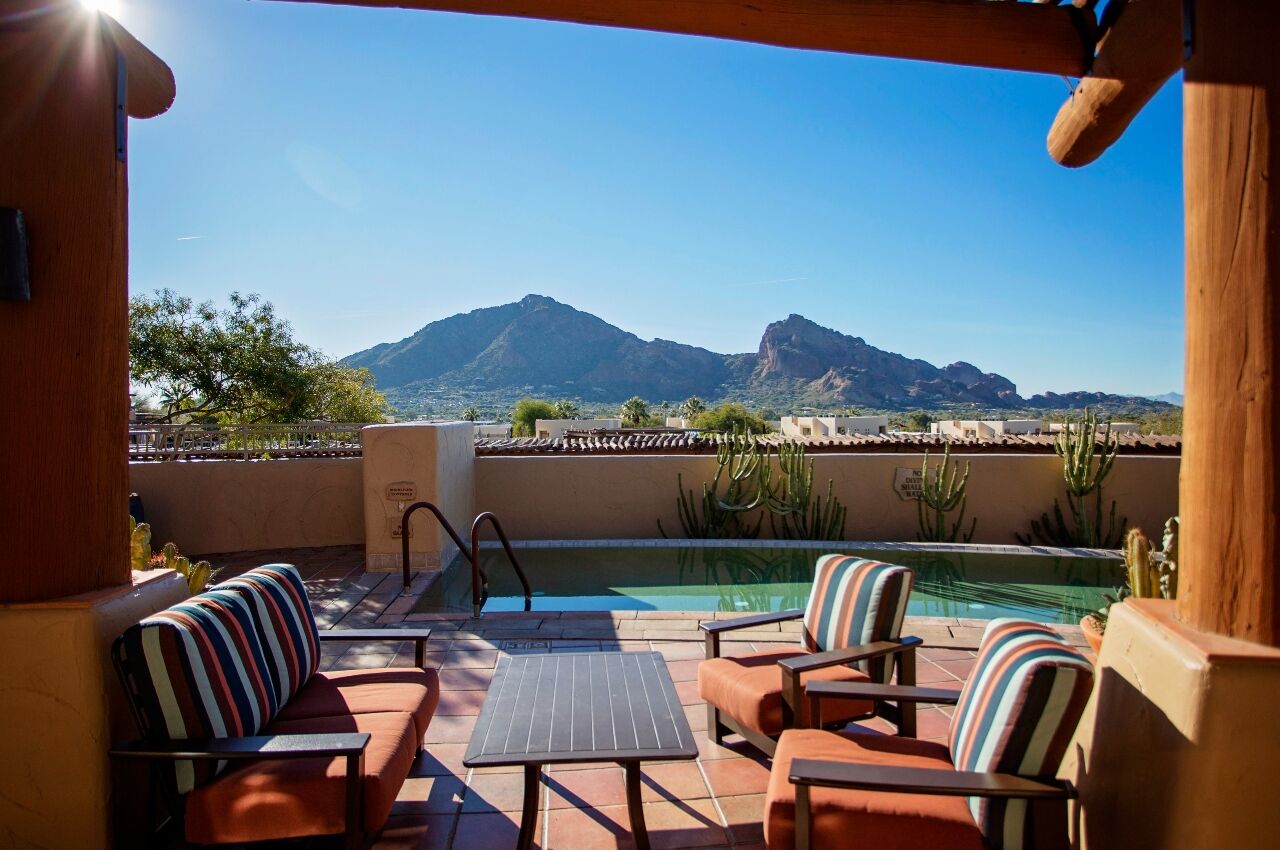 Now there are 453 casitas, with log-beamed ceilings as well as French doors that open to a private balcony or garden. Guests have very few reasons to leave the sprawling 125 acres, thanks to a 32,000-square-foot spa, two 18-hole championship golf courses, two outdoor pools, seven restaurants, fitness center, tennis courts, chef gardens, and hiking trails.
Architectural details like cracked-earth textures, wooden beams and tumbleweed patterns are artfully woven into the Sonoran Desert setting, The Mummy Mountain Western Town is like stepping way back in time and hosts pop-up events for guests. These amenities attract repeat guests year after year. Some return with newer generations of the same family to continue the vacation tradition.
Among the fans is Bill Marriott, current chairman of Marriott International, who championed for this hotel to become part of the JW Marriott collection in 2003. But he was staying at the property long before that — starting in the 1940s, with his family — and Marriott Hotel Corporation bought it in 1967. Camelback Inn was the brand's first resort, a more laid-back cousin to its city hotels.
"Mr. Marriott has celebrated every birthday with us, except for March of 2020, since the 1967 purchase. He brings his family. They act just like our (other) guests," says Jonathan Amato, the resort's director of sales and marketing. This month he returned to the property for his 90th birthday. "I asked Mr. Marriott to describe the property in one word and, in true Mr. Marriott form, he said 'Perfection.' And he's been to a lot of properties," says Amato.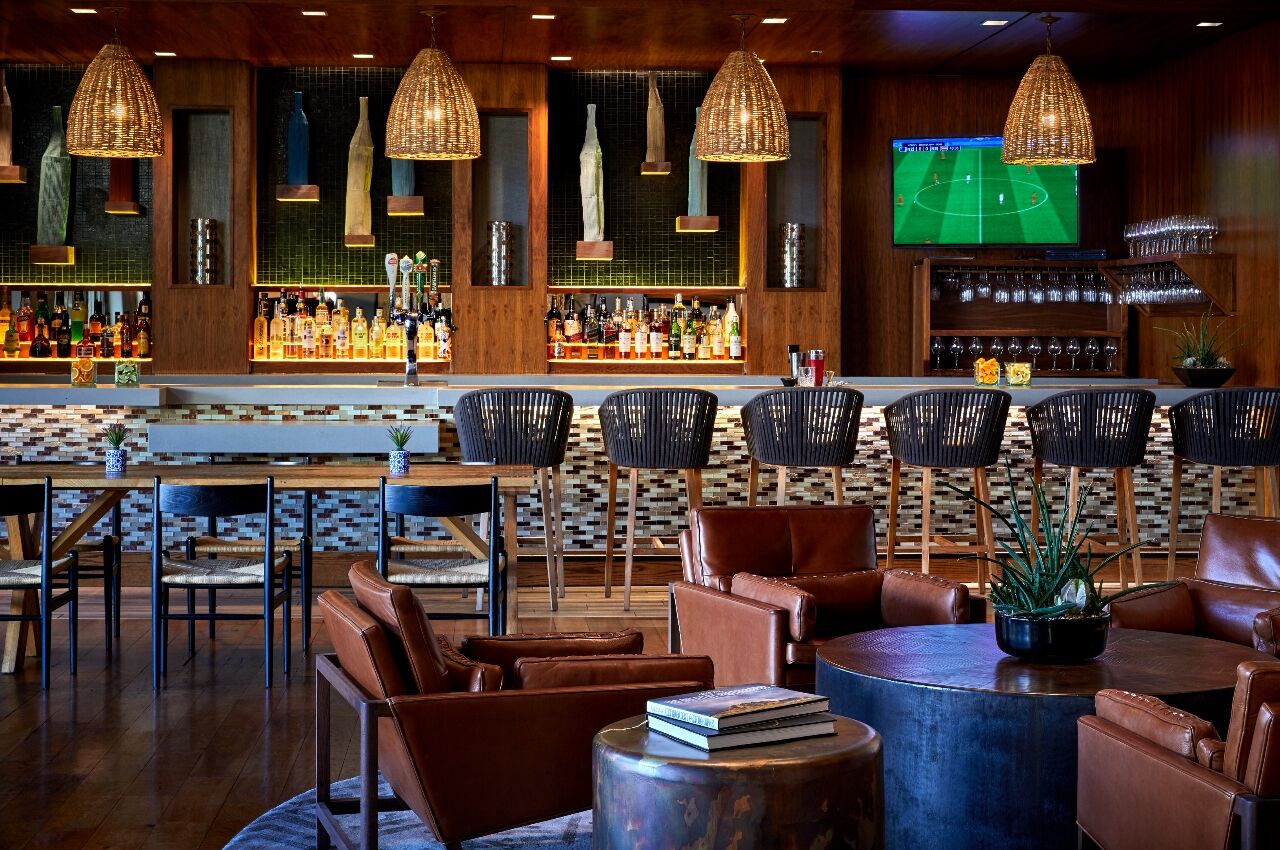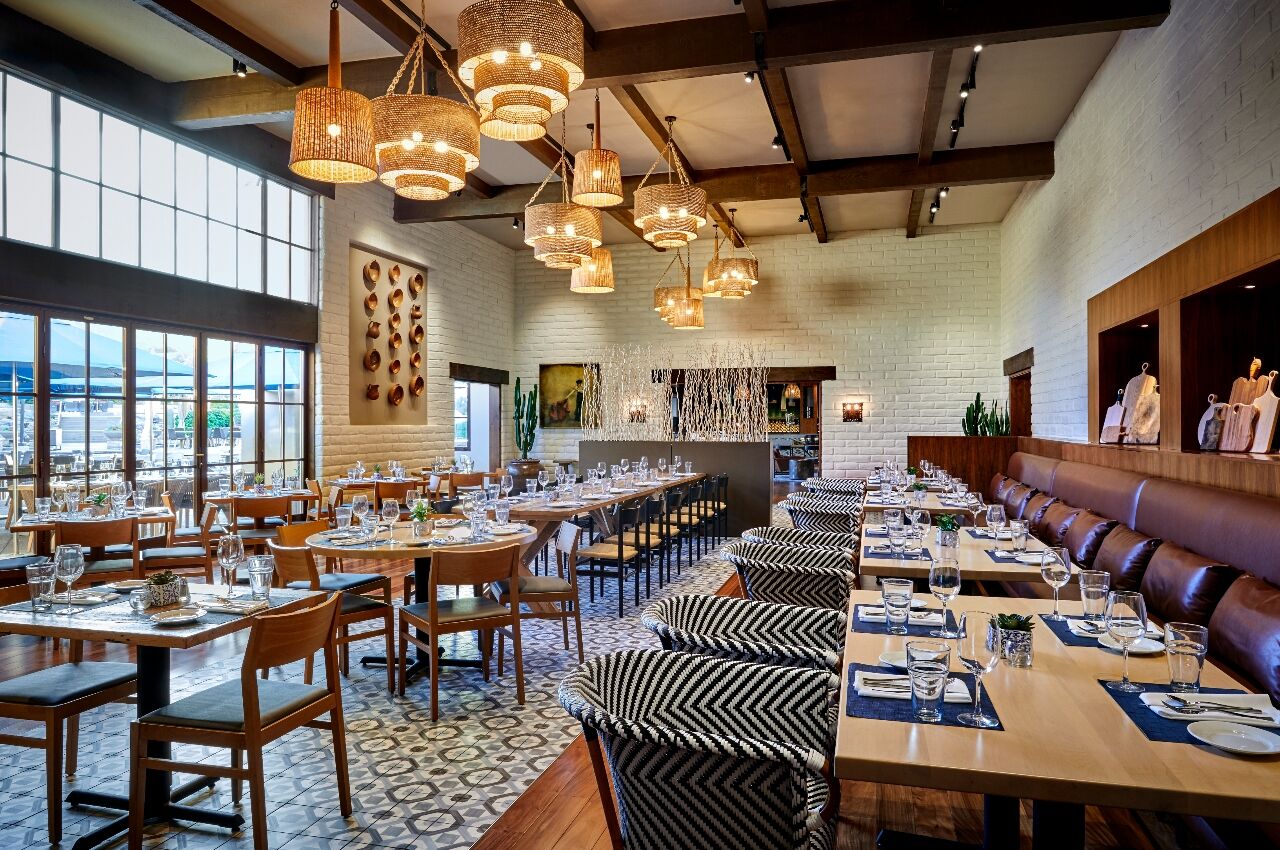 In December, when the property's 85th anniversary was realized, dishes that were clear favorites over the years were brought back onto the restaurants' menus and with throwback pricing. "We really wanted to engage our guests with the nostalgia of the hotel," says Amato.
An $85,000 package with over-the-top inclusions is offered through the end of 2022. It includes a week-long stay for 10 guests in the Jackrabbit Suite (the 1,526-square-foot, one-bedroom luxury casita boasts a kiva fireplace, 1.5 baths, dining area and outdoor pool) and nine standard rooms. Twenty spa treatments for the group as well as a private guided hike, nine holes of golf, private yoga session, daily breakfast, off-site excursion, and a private dinner and welcome reception.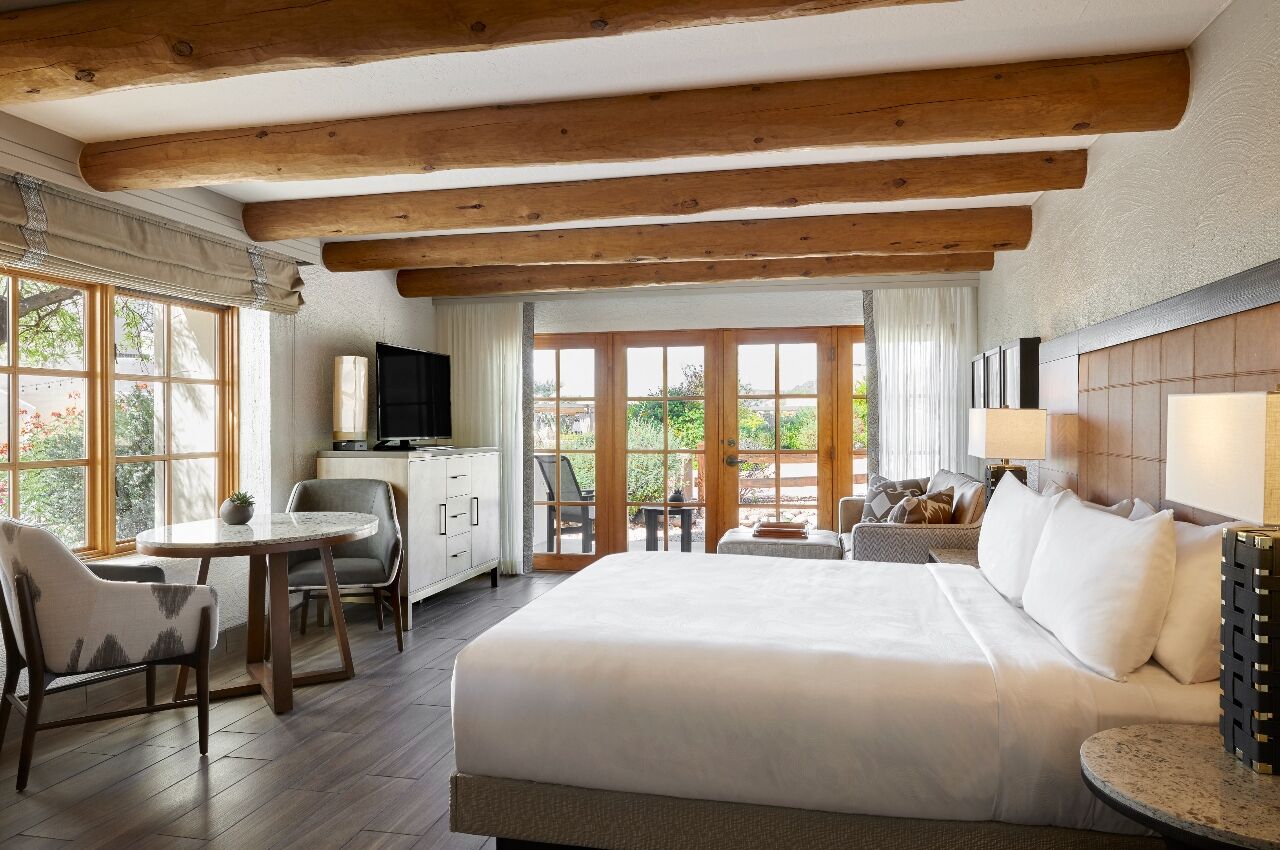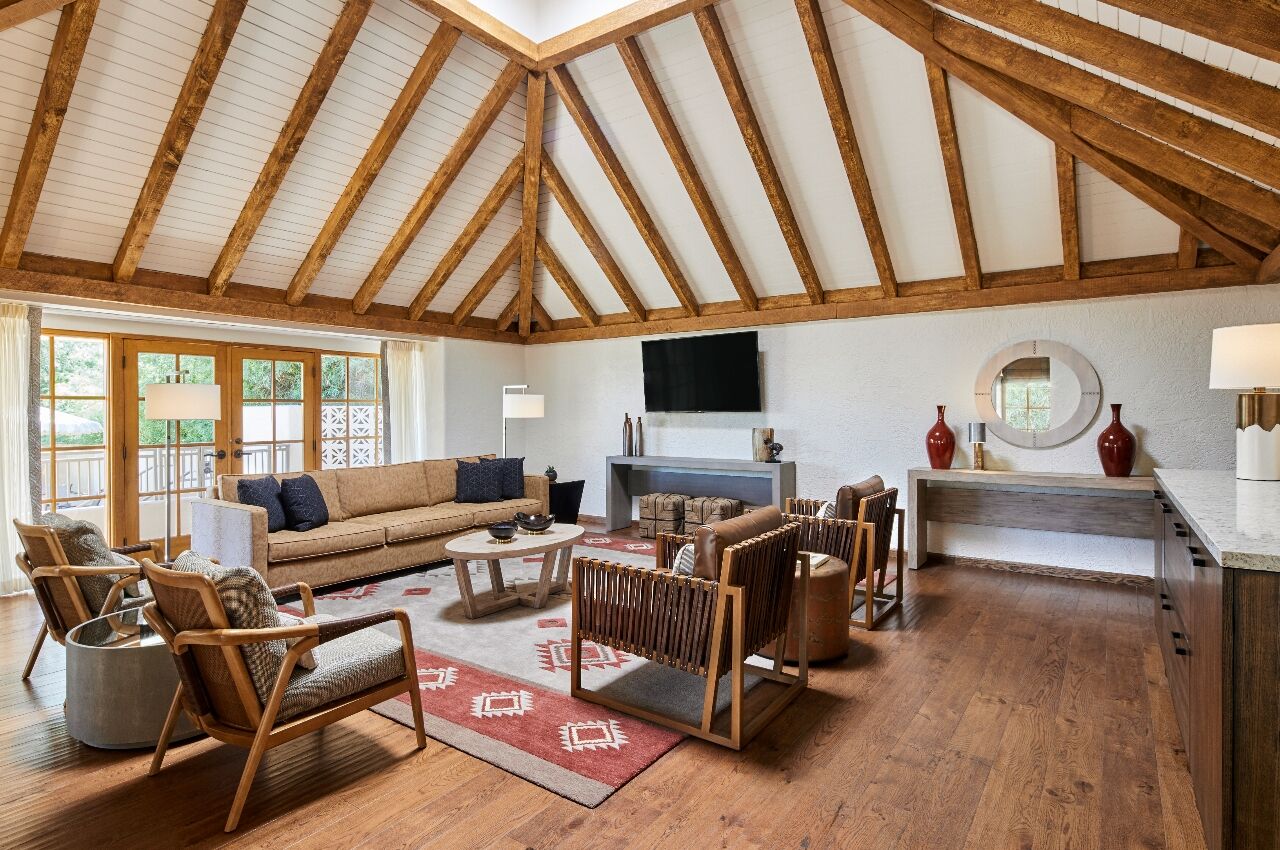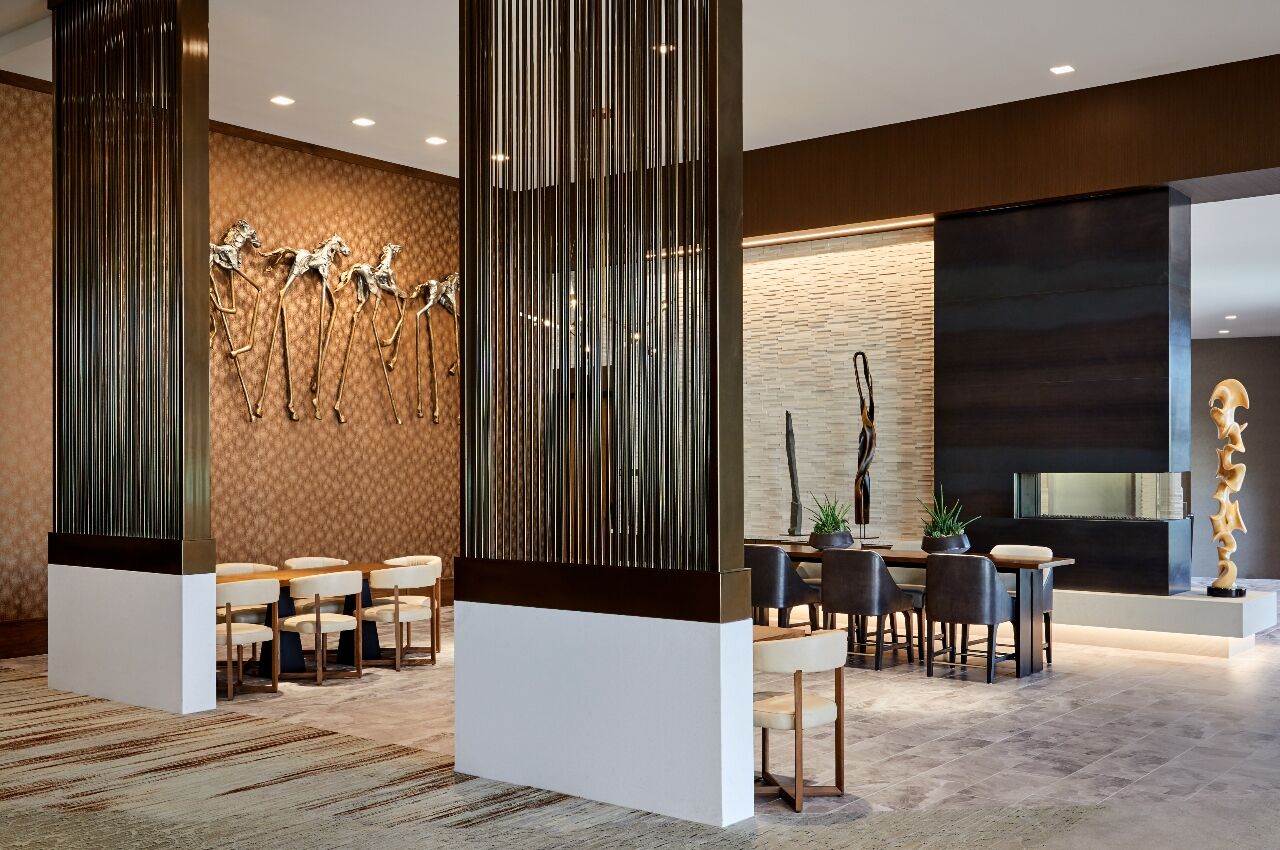 Joe and Jean Talbot are among the many repeat guests at the resort. Joe quickly fell in love with the property's "over-the-top hospitality" on overnights while on business trips in the 1990s. This led to the couple's wedding-anniversary vacation one year, during the month of March. "We have been coming back every March since, for over 27 years," says Joe. "After hearing so many accolades about Camelback Inn, our three adult children wanted to see for themselves. No surprise, they also fell in love with it. They come when they can and the little grandkids have a blast."
Benefits of being a repeat guest at a resort are immeasurable and that has been the Talbots' experience, too. "They always make us feel like we are the most important people at Camelback Inn. This infectious customer intimacy flows right up to Jack Rabbit pool where the staff jokes about where we choose to sit poolside," says Joe. "We have been sitting in the same spot for all these years and even some of the other guests have commented at times. They always knew who we were by where we sat." A few years ago, Hoppin' Jacks at the Jack Rabbit pool manager Jessica Fox named their spot "Talbot's Corner" and arranged for a photo of the couple with staff, who signed the back of the photo as a special memento.
In 2019, the property underwent a $12.5 million renovation that updated rooms while retaining the Southwestern-style vibe and charm. This includes retaining framed black-and-white photos of the property decades ago, hung in the main lobby building. Next up: renovations of the pools and spa.
"You really can't pick this hotel up and put it somewhere else," says Amato. "It wouldn't have the same ambiance. Anywhere you see those adobe bricks, that's original 1936 brick."
What did you think of this story?