6 Kissimmee Airbnbs for a Multi-Generational Family Vacation To Disney
Kissimmee, FLORIDA, sounds like an obscure choice for a family vacation, until you take a close look at a state map. Thirty minutes south of Orlando, the city is located in the heart of Florida's amusement-park circuit, with easy access to the Walt Disney World complex and Universal Studios. To pull off a stress-free trip to The Most Magical Place on Earth, you'll need lodging that's comfortable, convenient, and budget-friendly. Here are six spectacular Kissimmee Airbnbs that fit the bill.
We hope you love the Kissimmee Airbnbs we recommend! Just so you know, Matador may collect a small commission from the links on this page if you decide to book a stay. Listed prices are accurate as of the time of publication.
1. Bella Vida villa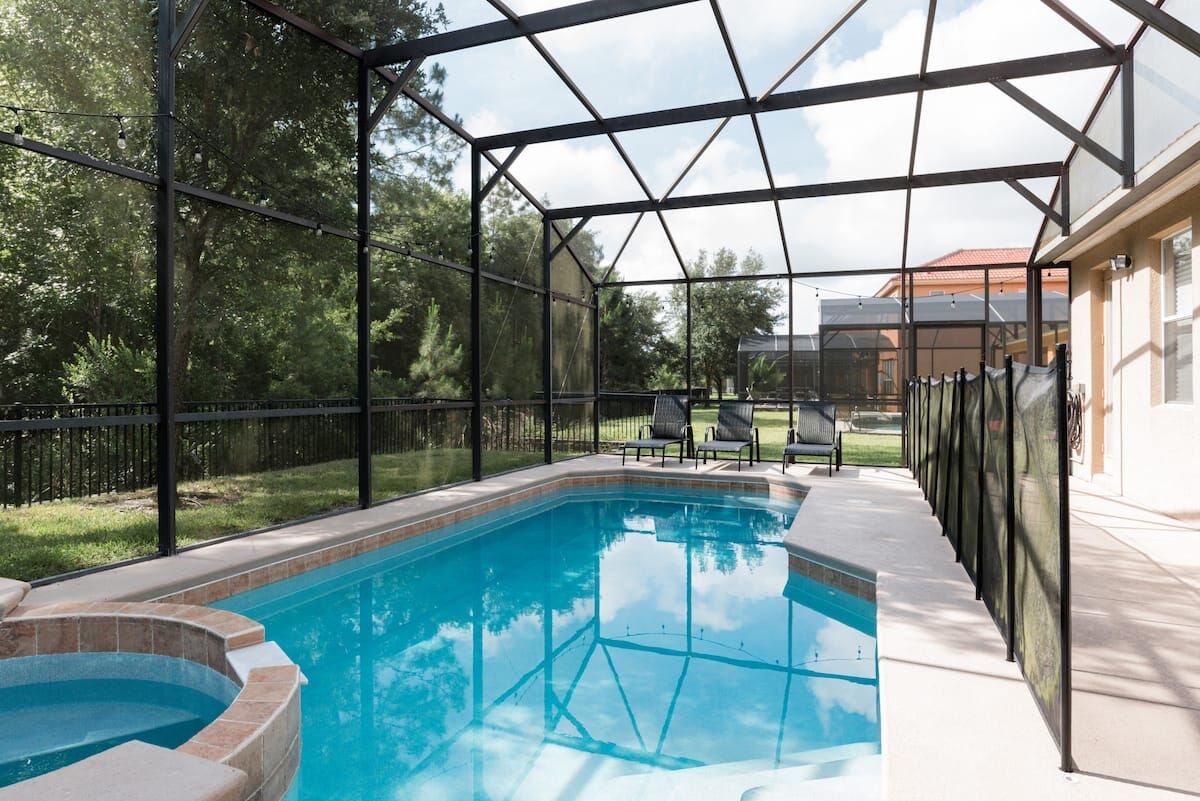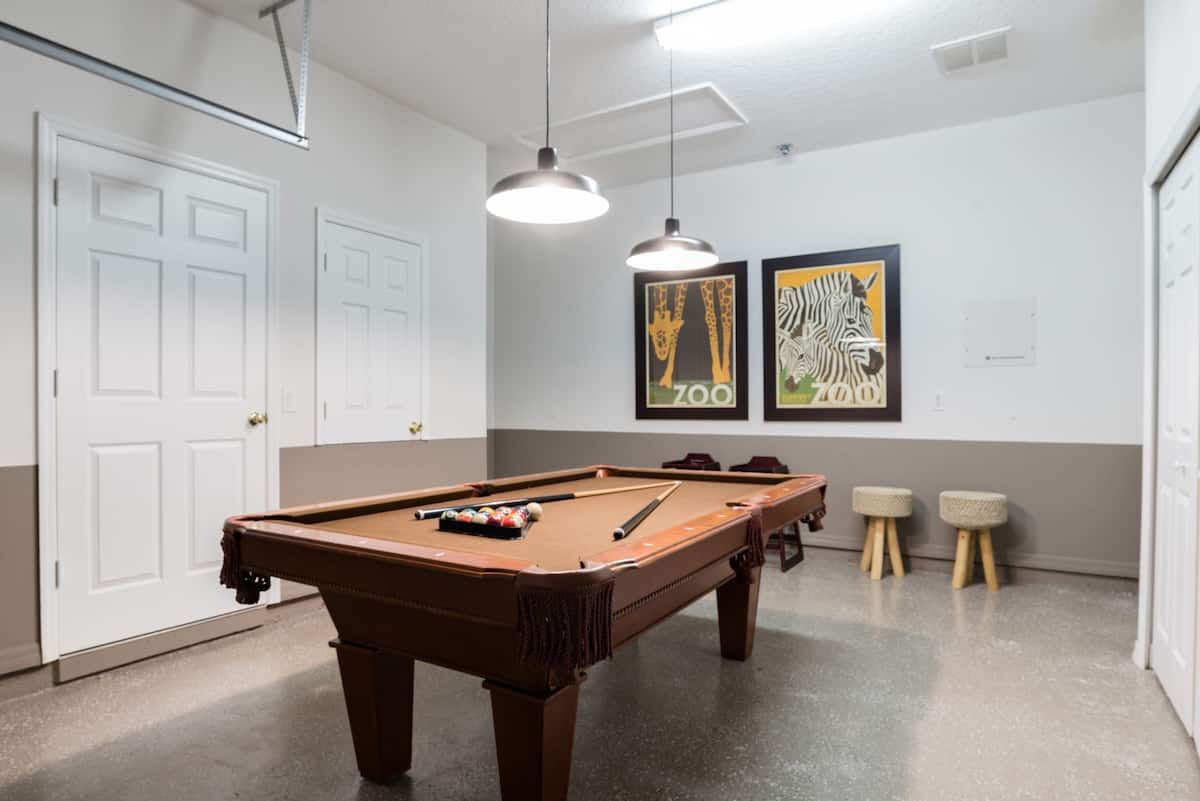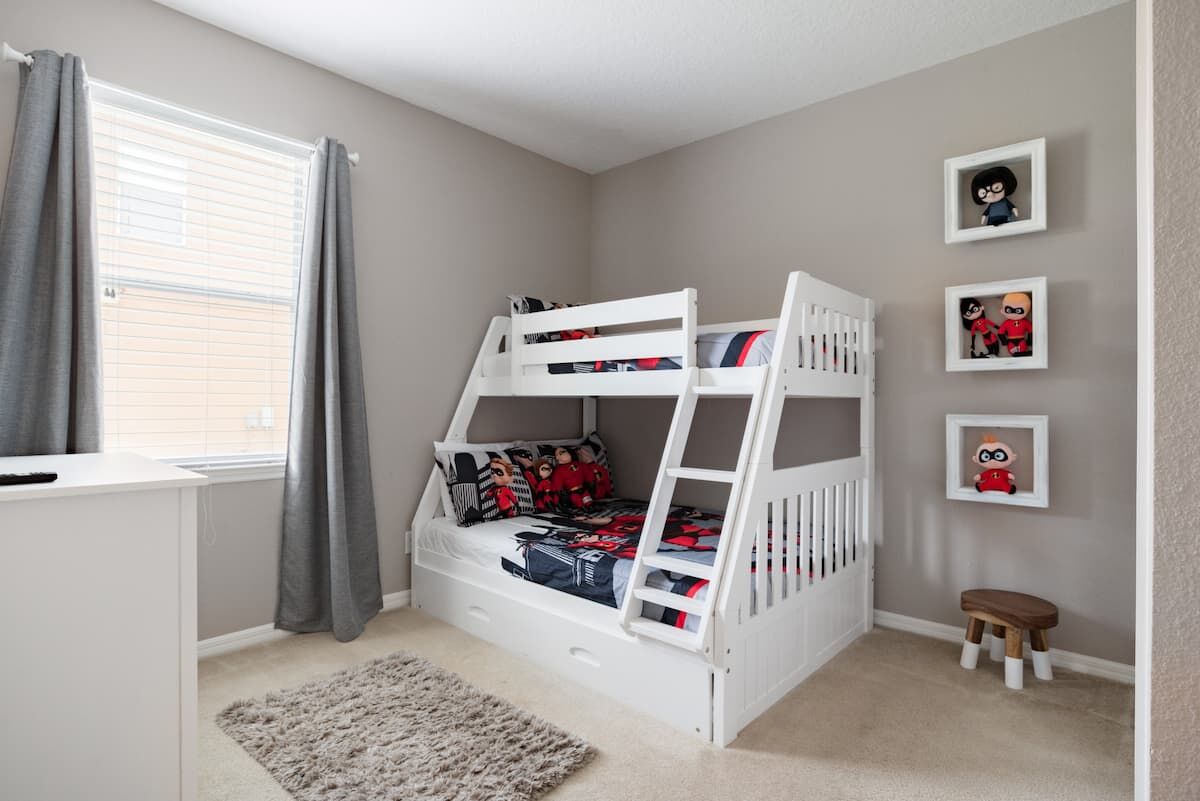 With enough space for 10 guests, this four-bedroom villa is the ultimate crash pad for a Disney-filled family reunion. It has bunk beds for the kids, two tastefully decorated bedrooms for the adults, and a game room, barbecue, swimming pool, and spa for all ages. Even more perks await at the on-site clubhouse, including a cyber cafe, lounge, and gym. Between the numerous shops and restaurants in the neighborhood and the myriad wonders of Disney's nearby parks, guests are never more than 15 minutes away making their vacation dreams come true.
10 guests, four bedrooms
Price: $154 per night
2. Adventure Awaits townhouse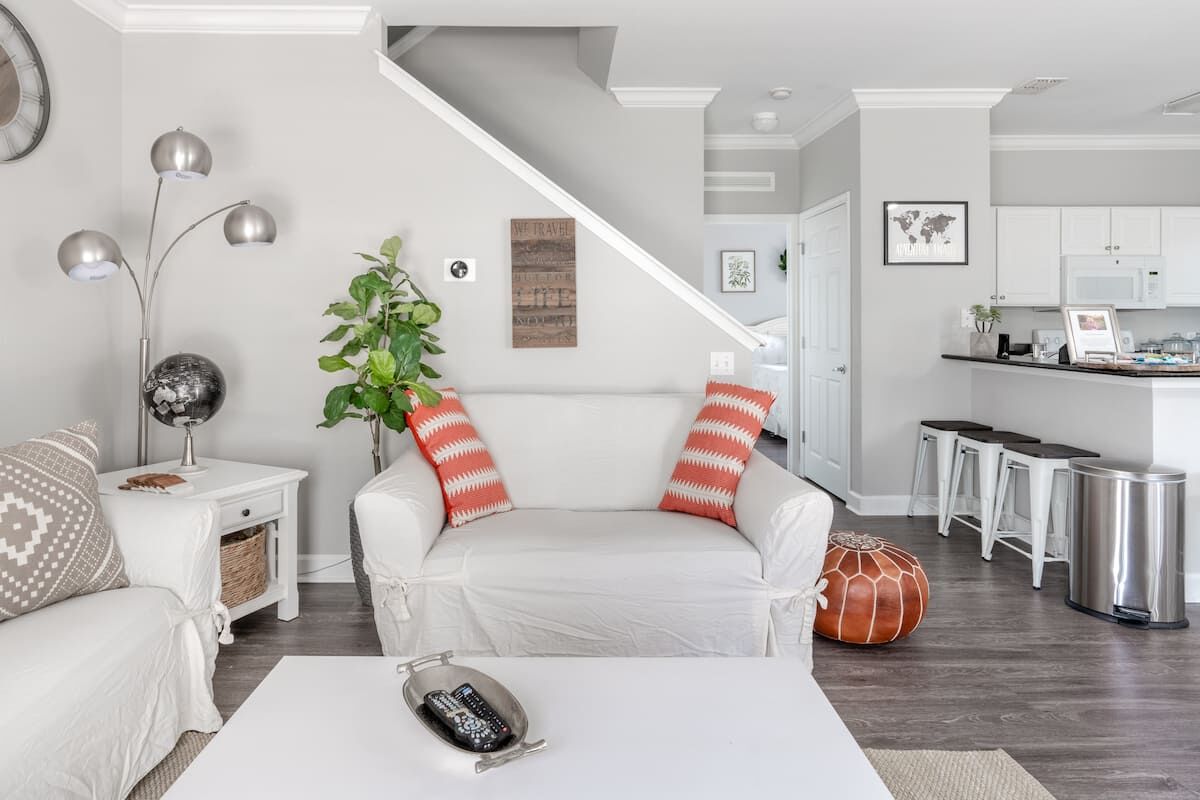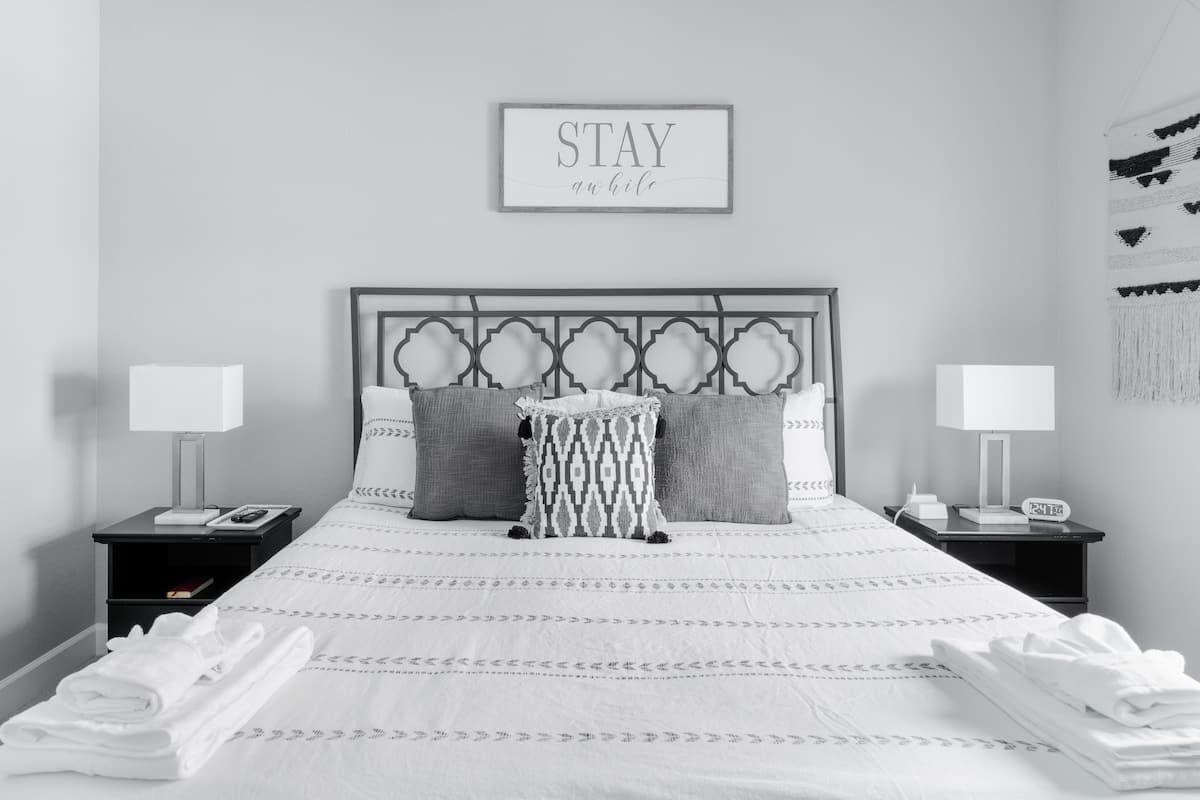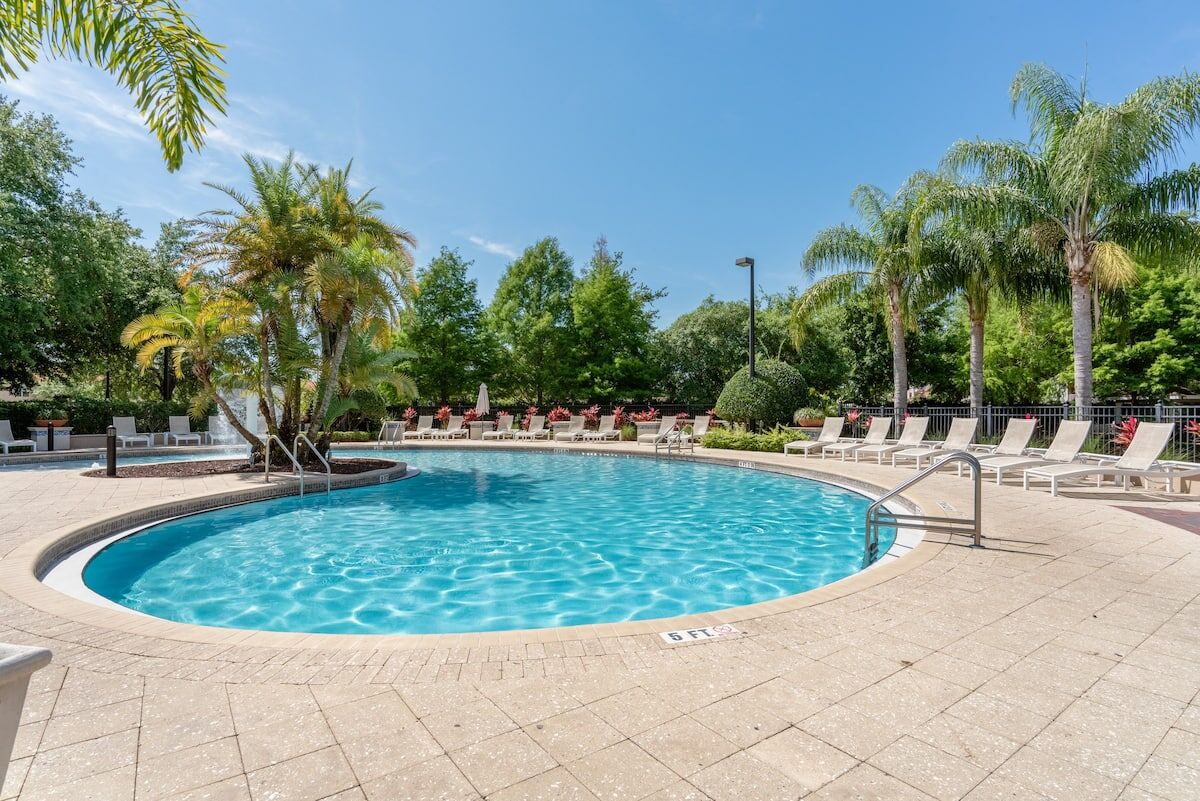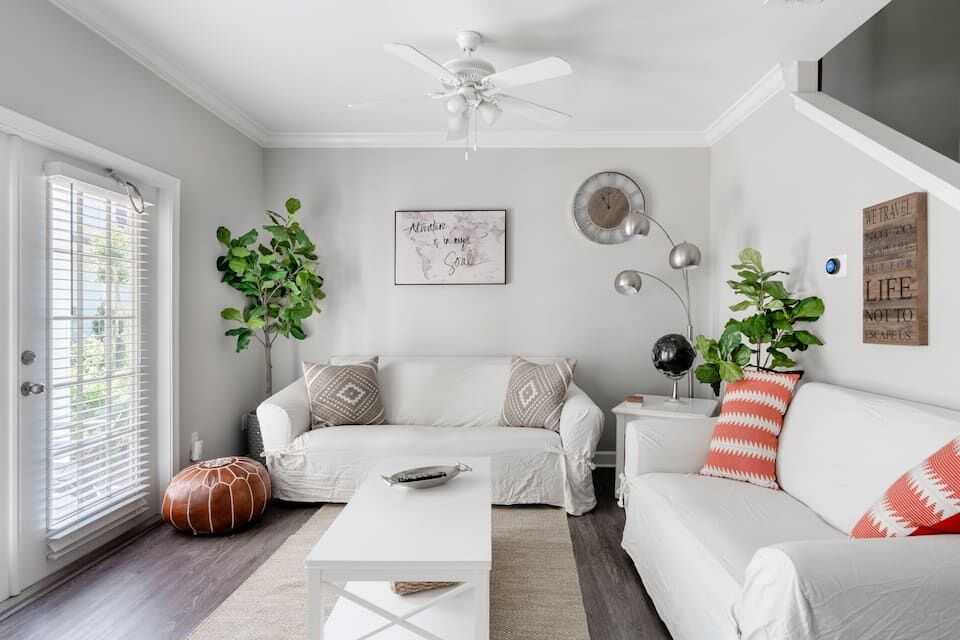 Don't let the immaculate white interior fool you: This four-bedroom townhouse is perfect for families, with kid-friendly amenities like a pack and play crib, high chair, and strollers available on request. Guests also have access to communal facilities including a pool and gym. Complimentary parking is a boon for road-trippers, who're just a few minutes from the Disney parks and 25 minutes from the Orlando International Airport if they're only driving locally.
Eight guests, four bedrooms
Price: $109 per night
3. Bohemian resort-style retreat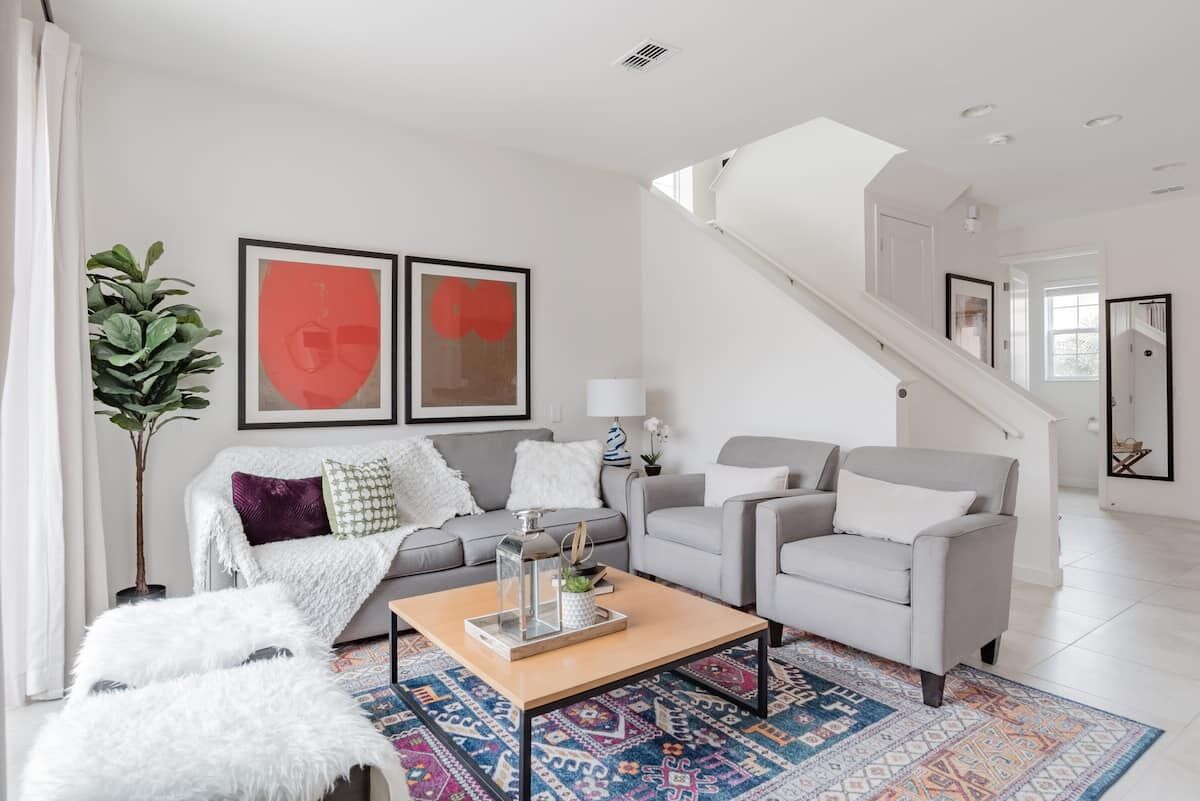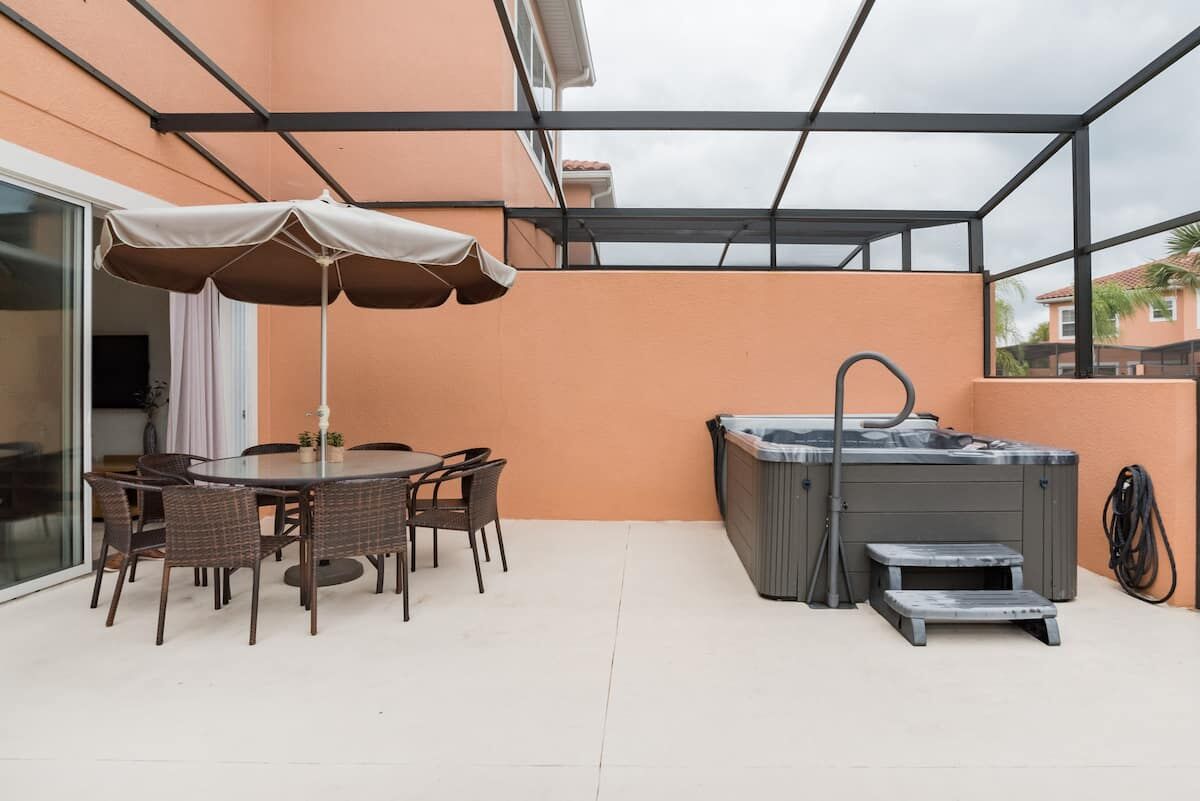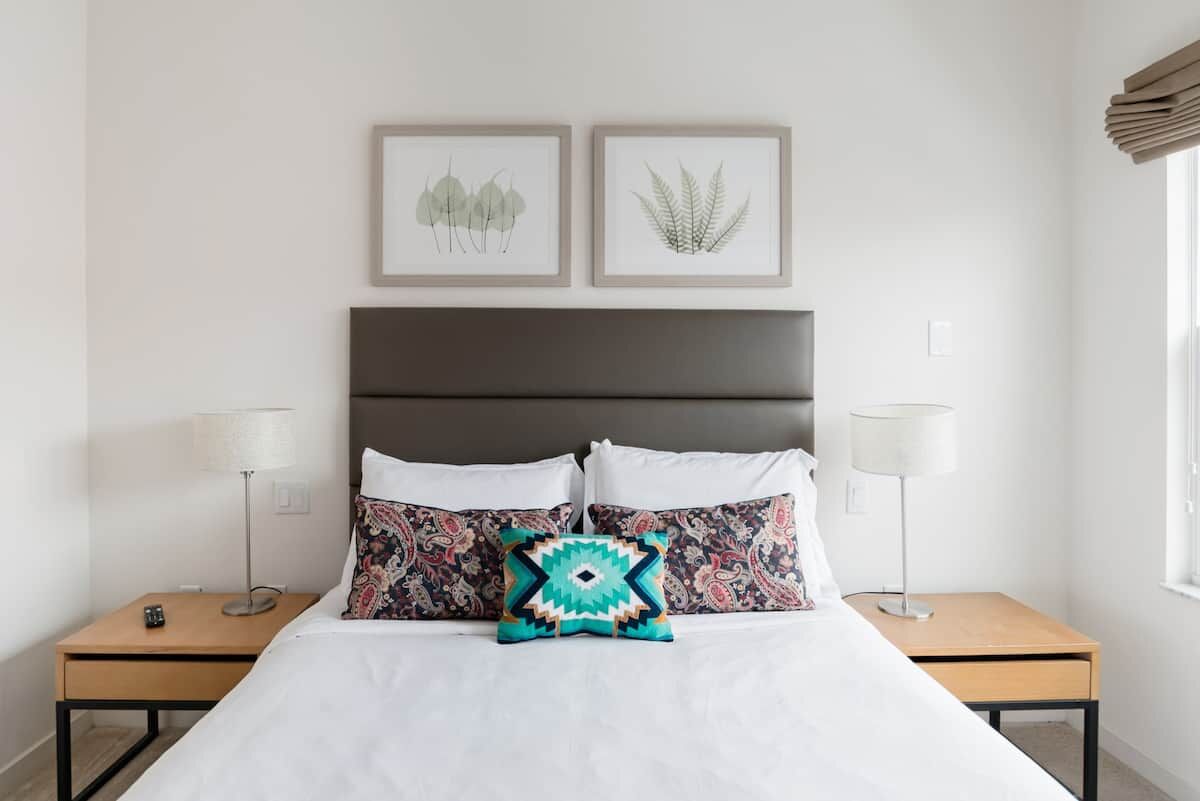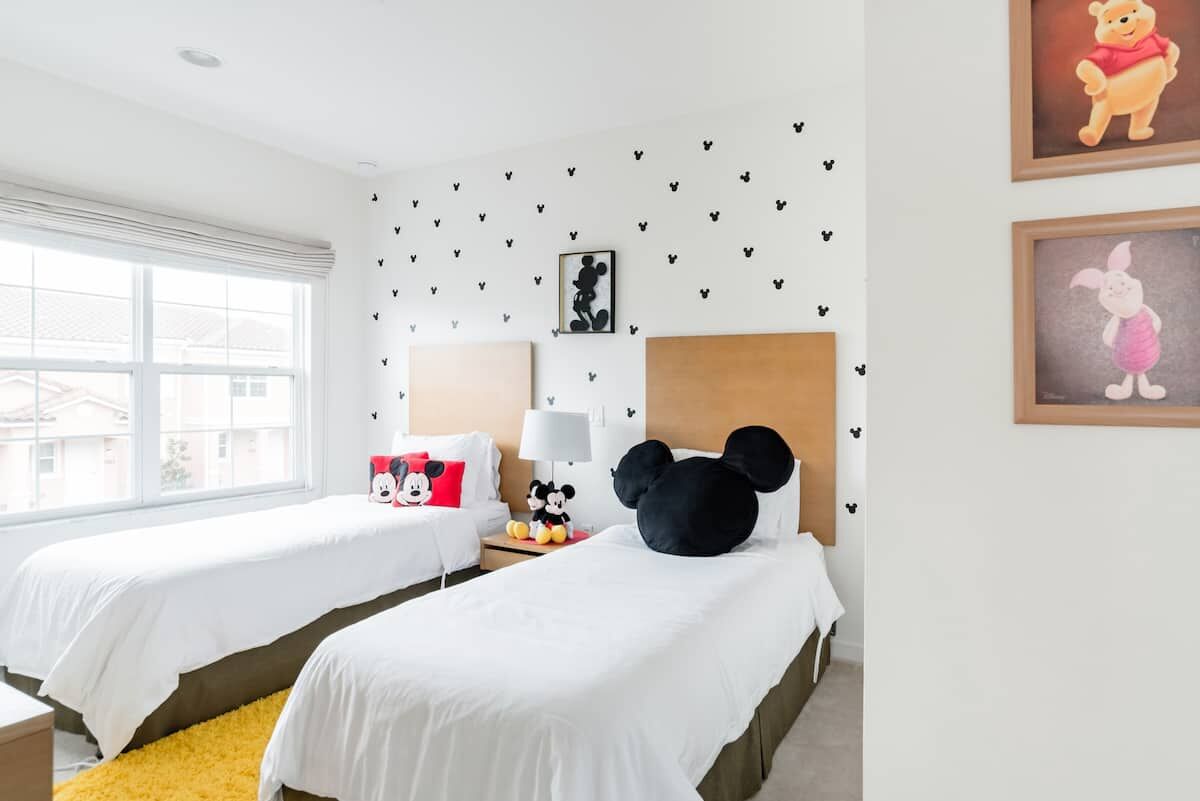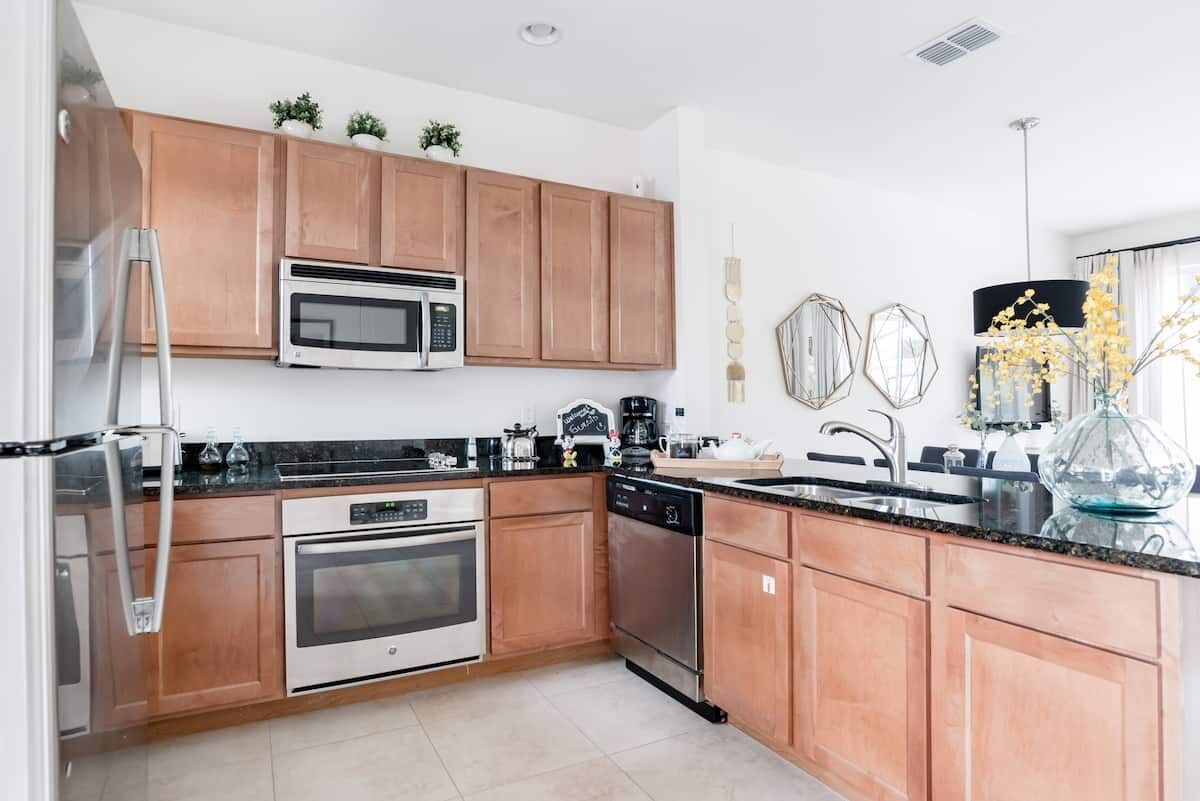 Outdoor luxuriance is the name of the game at this three-bedroom townhouse, from the botanical-inspired interior to the palm-tree-view patio and private hot tub. The gated community surrounding the townhouse is almost like a mini amusement park, with its very own water slides, swimming pool, bar and grill, gym, and beautiful lakeside location. Like the majority of the entries on this list, this Airbnb is equipped for young kids, outfitted with all the essential amenities and a fun collection of children's books and toys.
Seven guests, three bedrooms
Price: $188 per night
4. Exquisite condo and clubhouse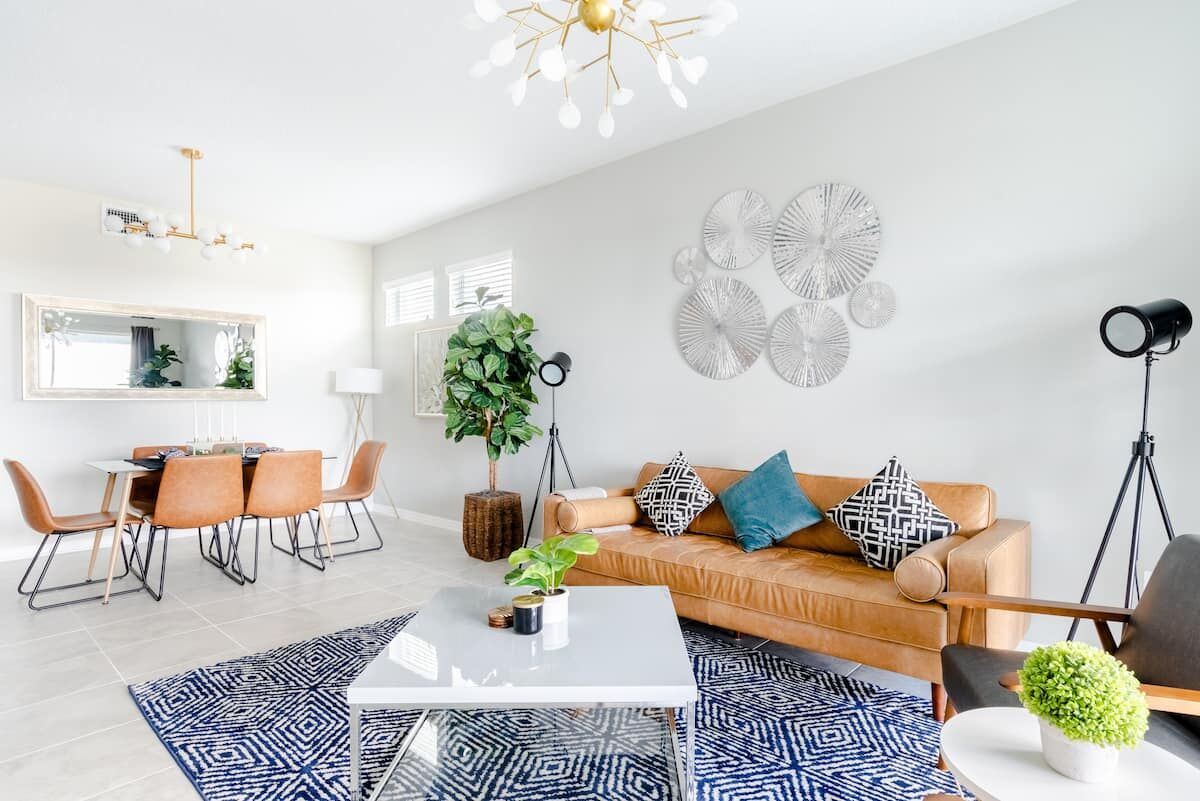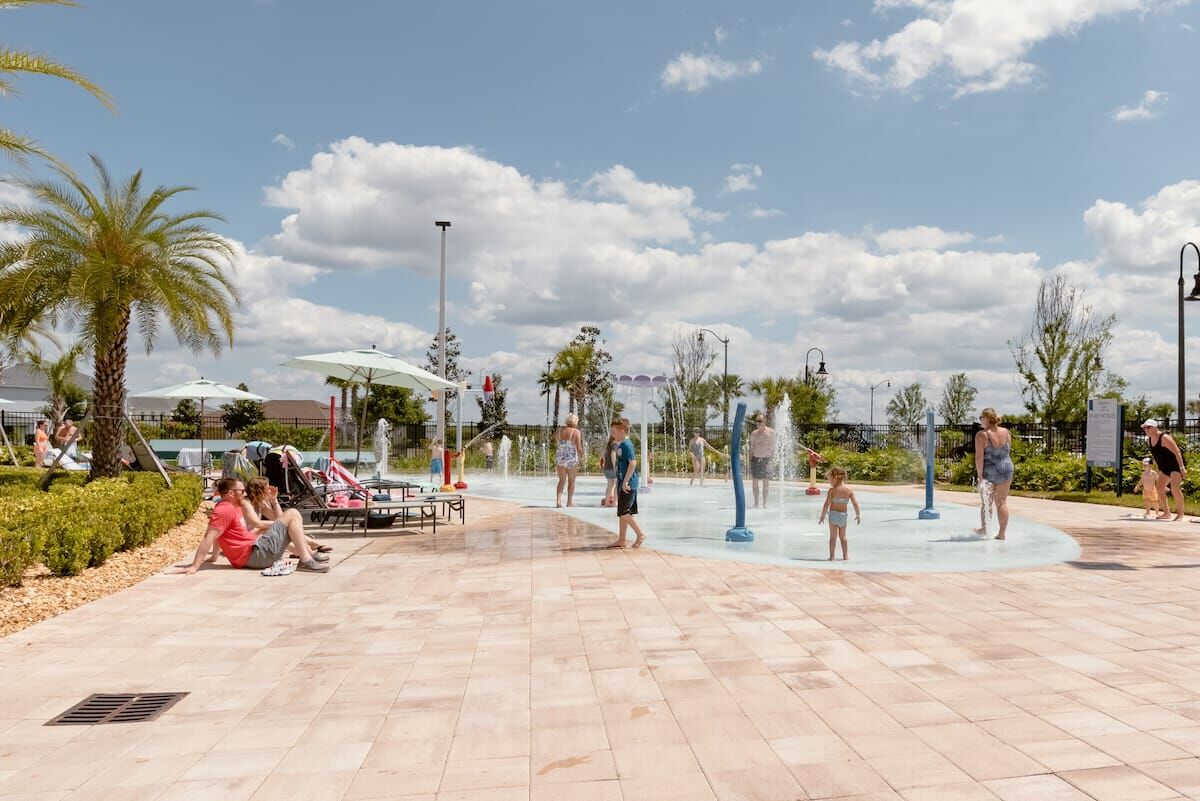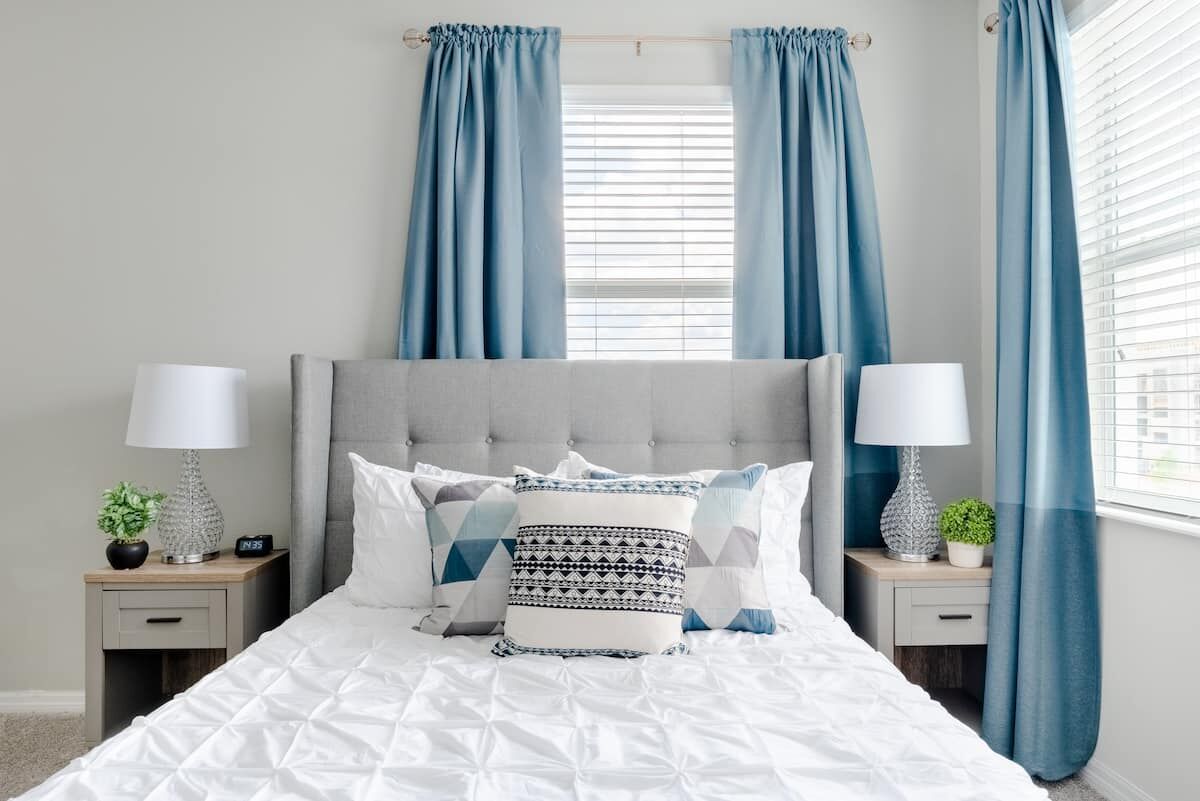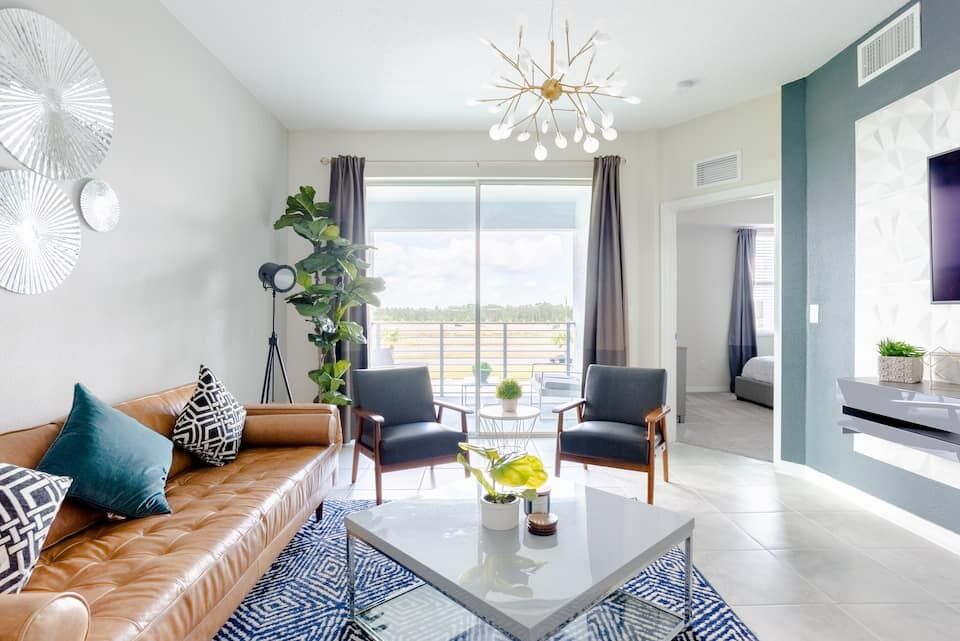 This stylish condo's open layout naturally facilitates quality time, whether that means cooking together in the well-equipped kitchen, playing board games at the dining room table, snuggling up on the sofa to plan the next day's adventures, or doing a little bit of everything all at once. Alone time is also guaranteed in the three well-appointed bedrooms, each of which comes with a smart TV — not something you always find in Kissimmee Airbnbs. On leisurely afternoons, take advantage of the resort's pool and Hideaway Club.
Six guests, three bedrooms
Price: $135 per night
5. Magical two-bedroom townhouse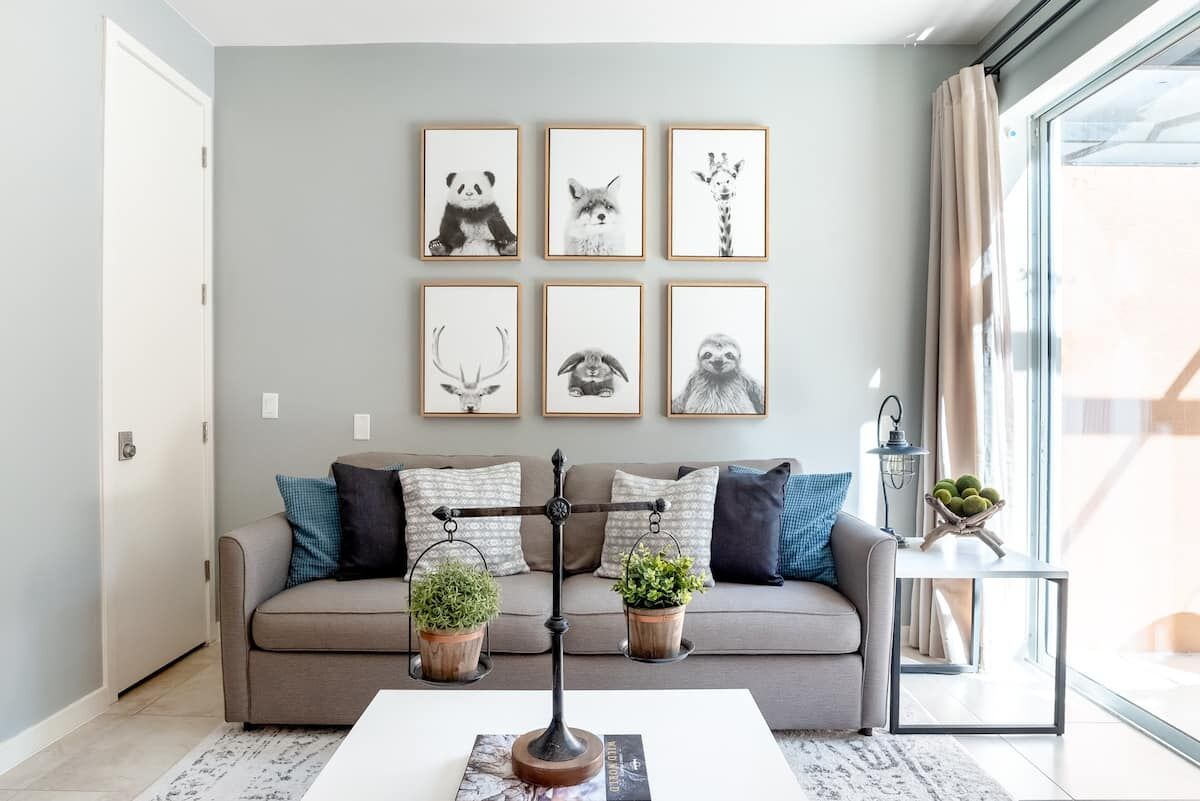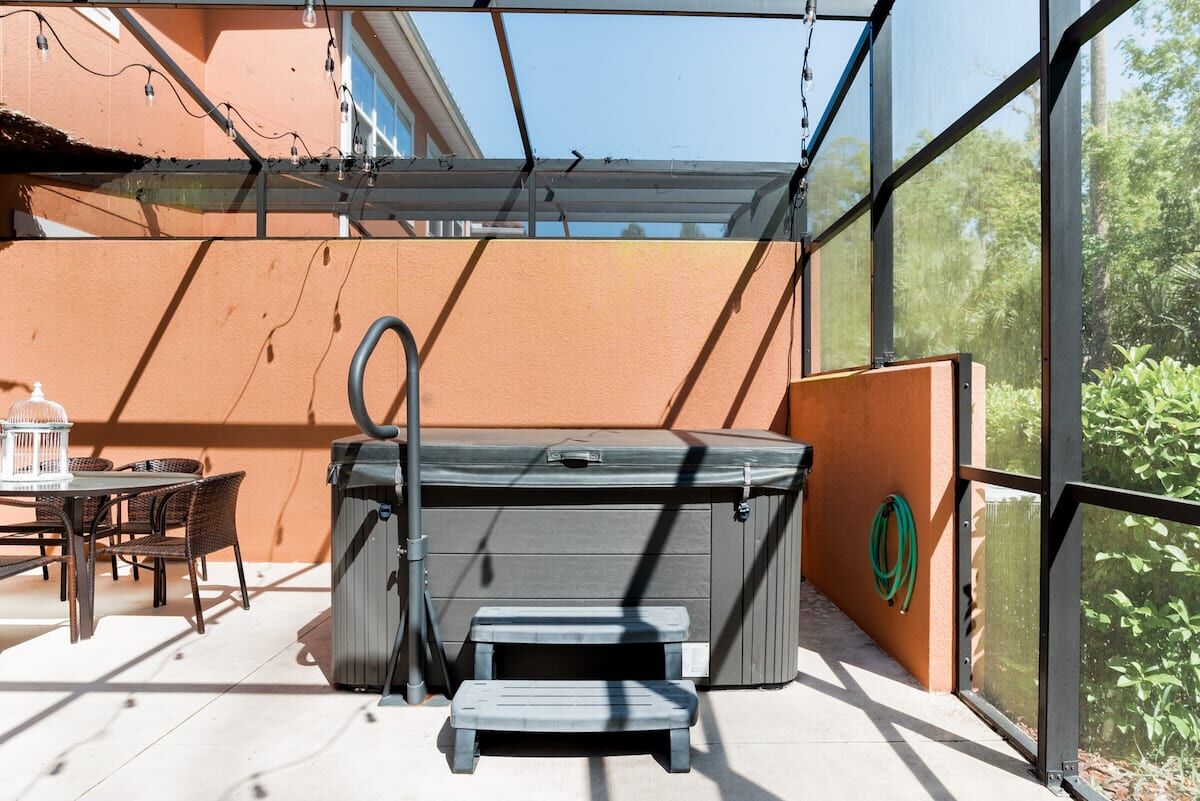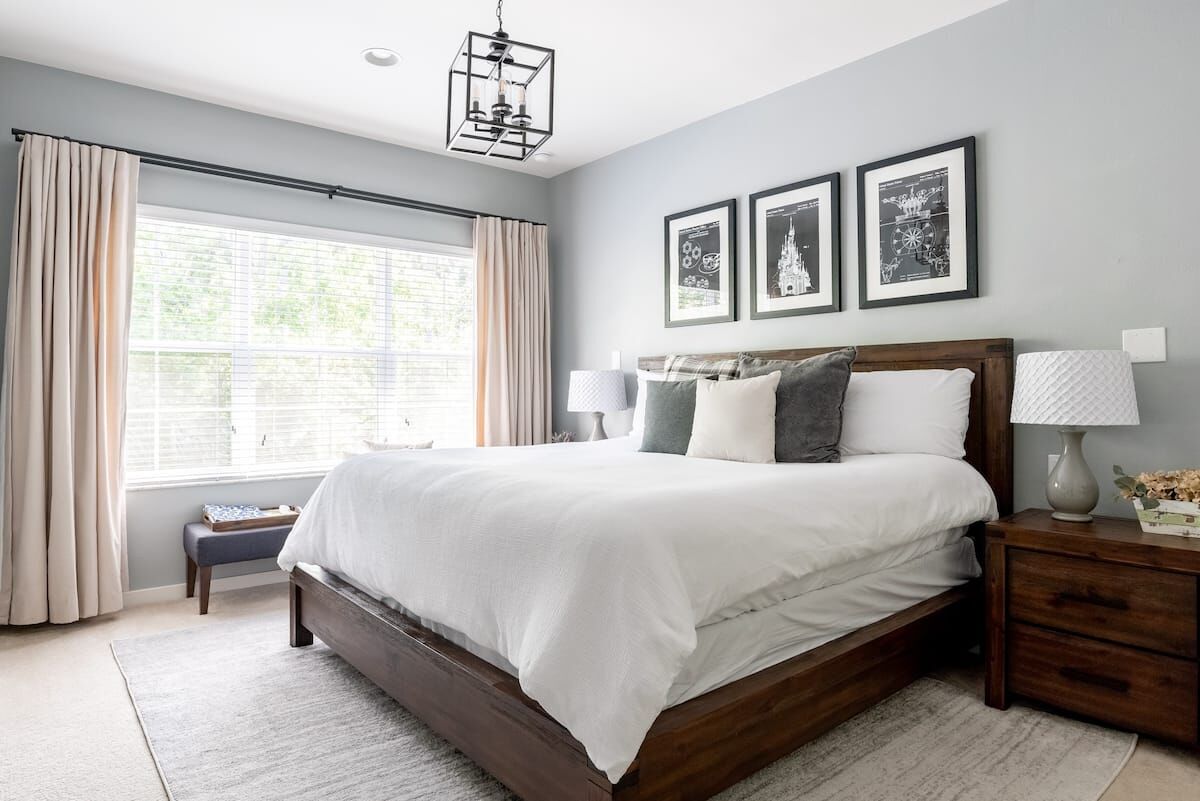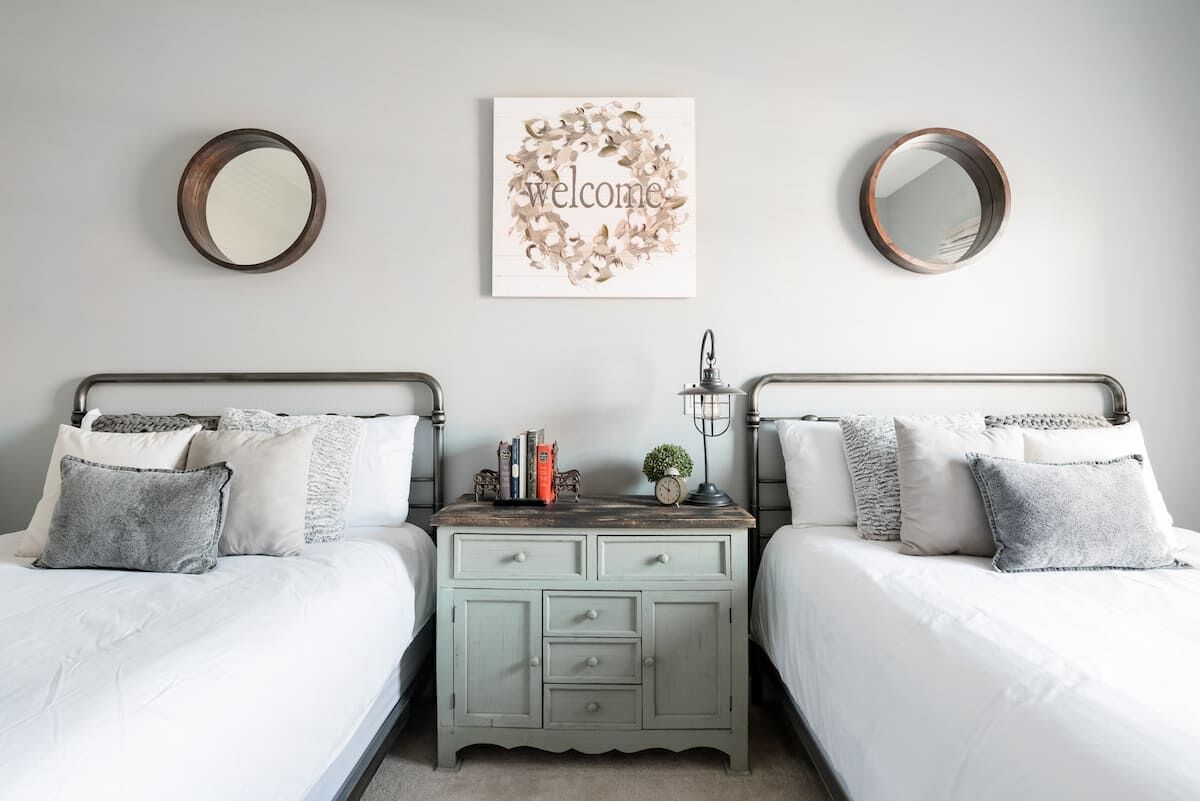 With beds so comfortable you melt right into them, a patio set up with sun loungers and hot tub, and clubhouse amenities like a pool and gym, this two-bedroom townhouse is so comfortable you might never leave the property. The kitchen is fully equipped for big family dinners, though the on-site restaurant and variety of eateries in the neighboring Old Town make meal-planning easy if you don't want to lift a finger during your no-stress stay.
Six guests, two bedrooms
Price: $155 per night
6. Beach house with private pool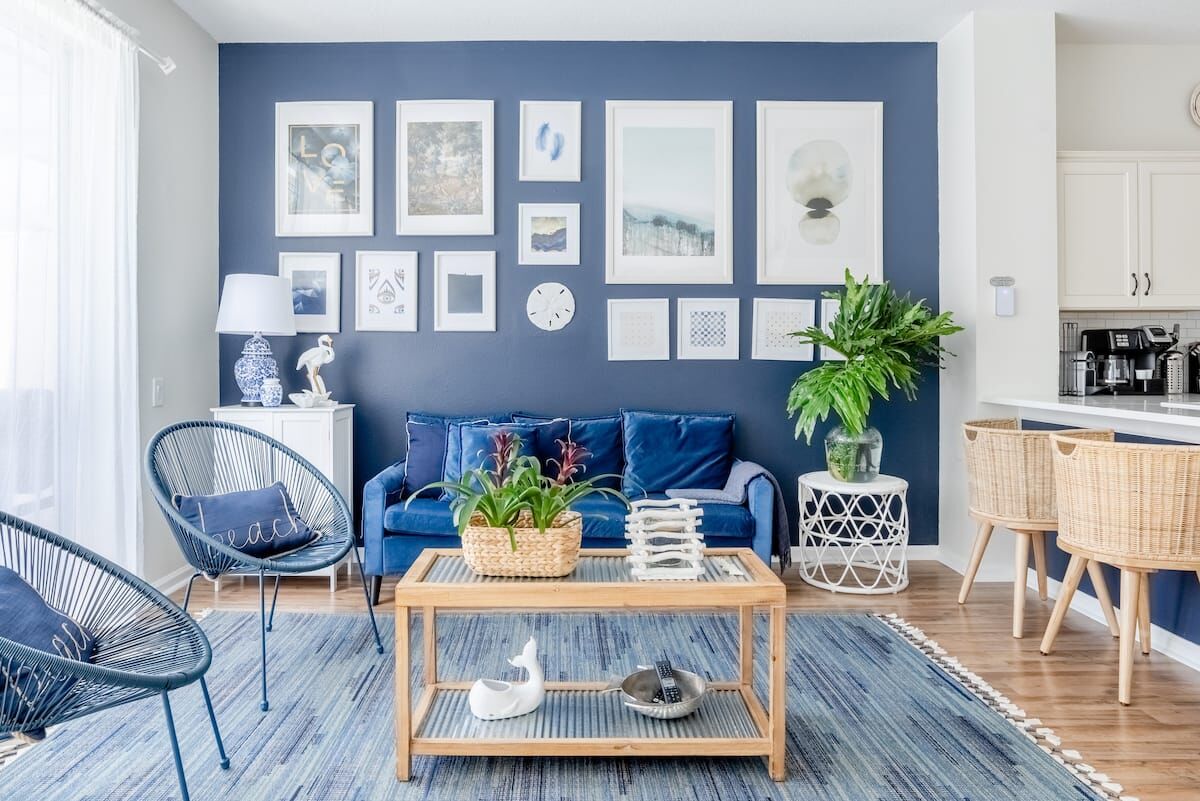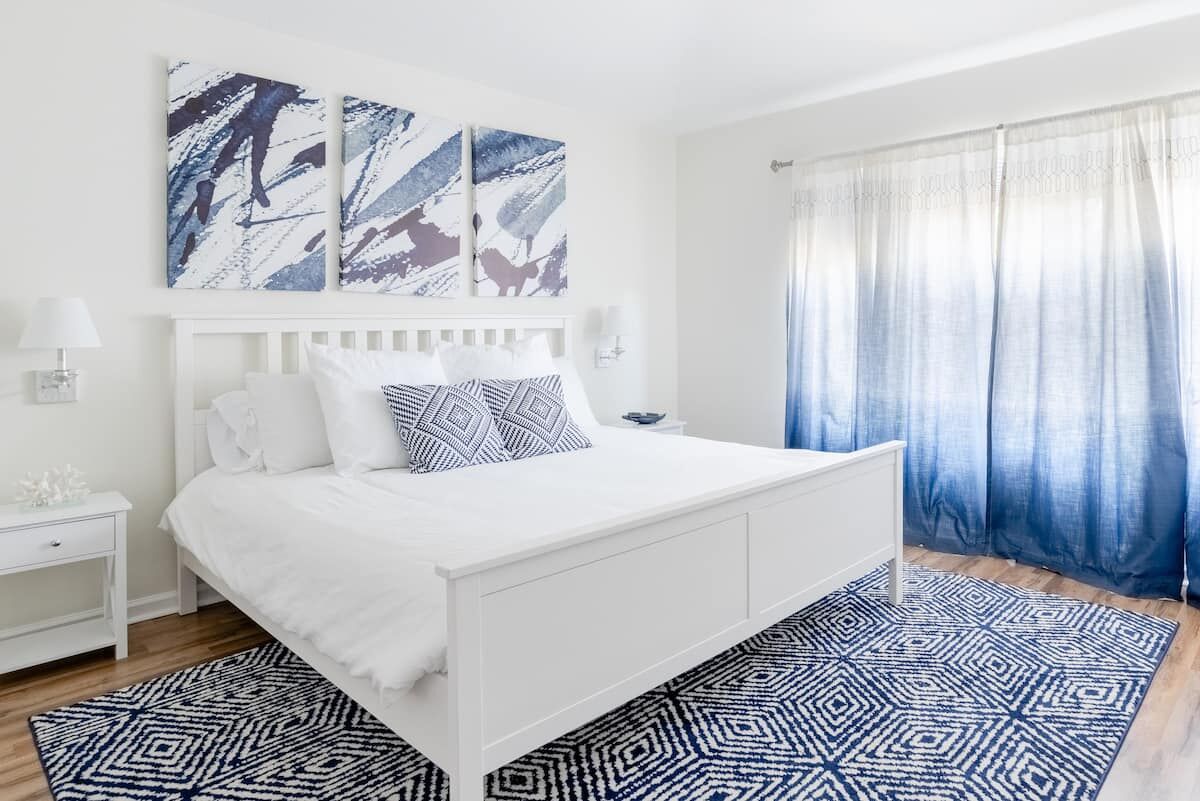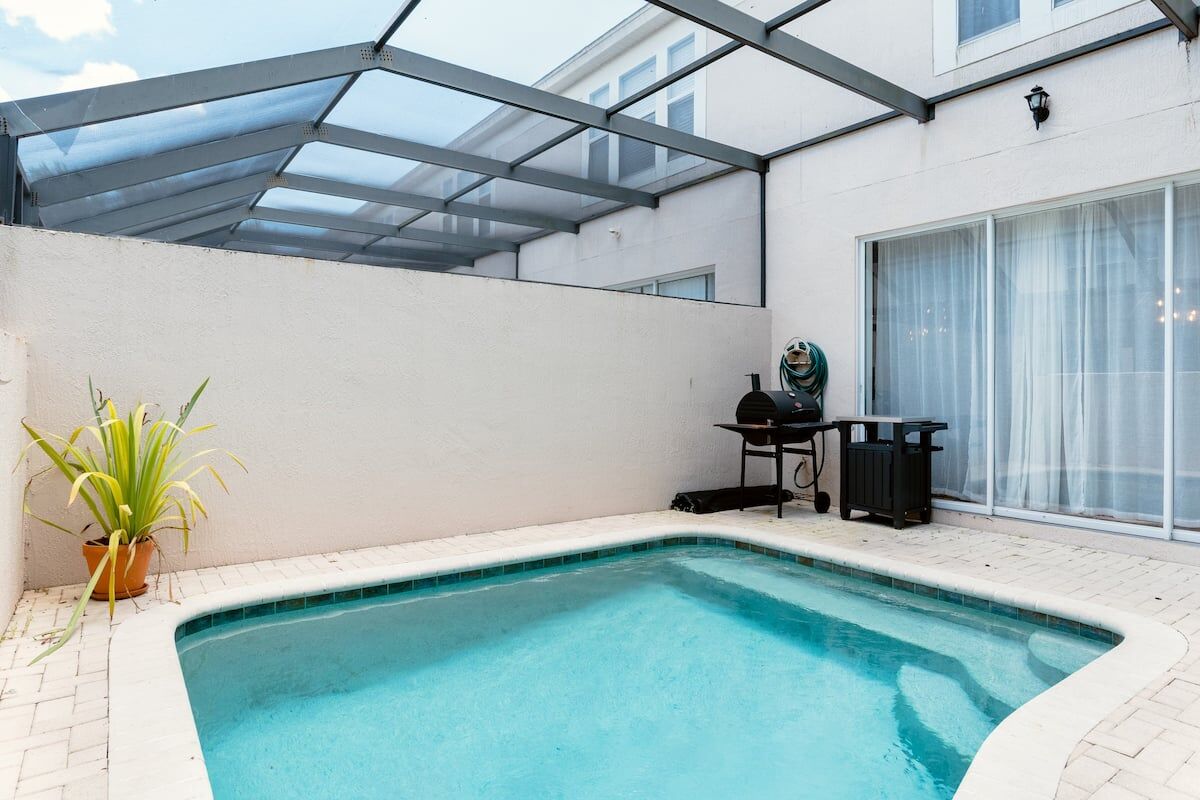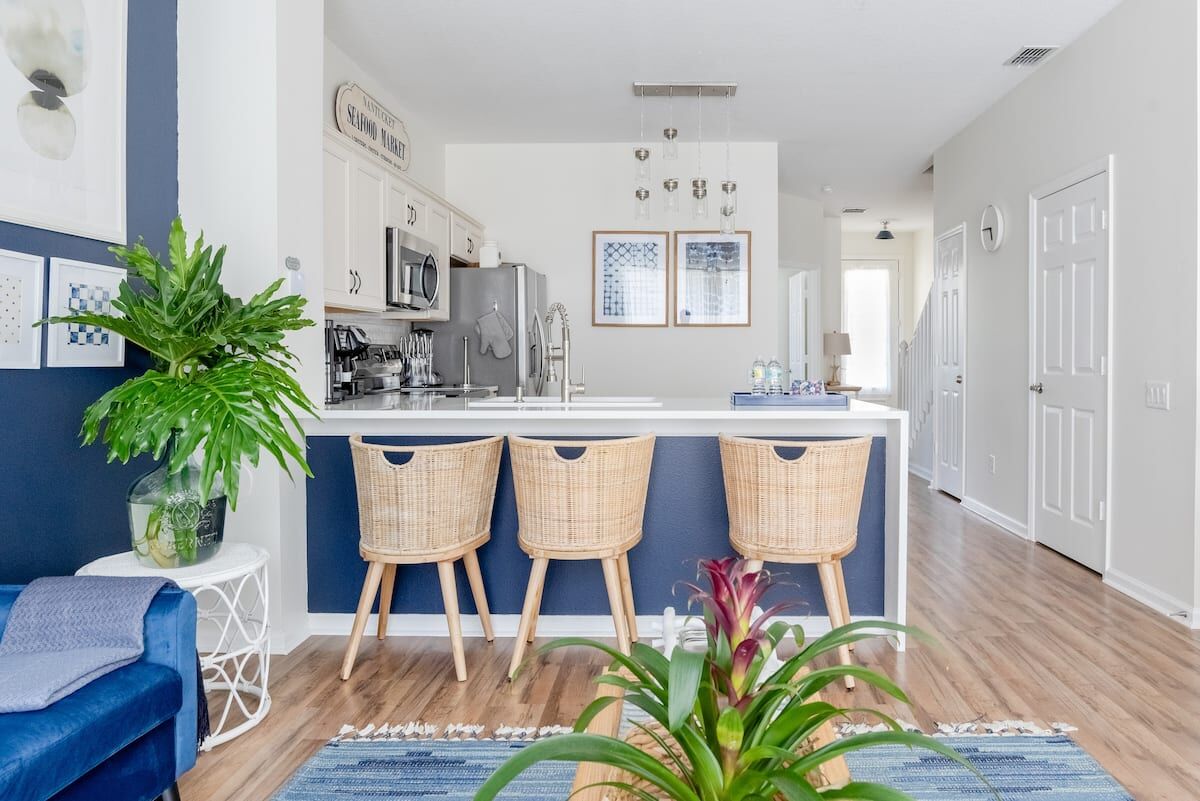 This three-bedroom townhouse is decked out in beachy decor that makes having access to a private pool, shared hot tub, and cute backyard all the more appealing. In addition to kid-friendly amenities like a travel crib and high chair, parents will appreciate the on-site concierge, clubhouse, and 24-hour security. The townhouse even comes with room-darkening shades to make sure everyone is rested for long days at Disney, which is located just four miles away.
Seven guests, three bedrooms
Price: $104 per night
What did you think of this story?