The Ultimate LGBTQ Guide To London
London tops the charts as not only one of the most multicultural cities in Europe but also one of the best LGBTQ+ destinations. Gay London is the heartbeat of queer life in the UK. Take a stroll through Soho, just one of the city's many gay districts, and it'll be quite clear that this city has much to offer LGBTQ+ travelers. From riotous drag shows at upscale cocktail bars to gay history collections at some of its premier museums, LGBTQ+ culture is never more than a tube ride away.
---
---
LGBTQ+ language in London
You've probably heard of slang words like butch, camp, and queen. But, little known to most, these terms come from the queer underground world of pre-1970s London.
Back when the UK was a far less tolerant place, LGBTQ+ people used a secret language called Polari to communicate with one another. The language was a mixture of words from London cockney rhyming slang, Romani, and Italian.
Since homosexual acts were illegal, Polari enabled folx to talk safely in mixed company and identify as queer. The language was campy and playful: Bona to vada your dolly old eek, a common Polari greeting, meant "Nice to see your pretty face." Dish meant "ass," and bona dish meant "nice ass."
Polari was widely spoken in the LGTBQ+ community until 1967 when homosexuality was decriminalized in the UK. Today elements of the language are common in drag culture and have even trickled into the mainstream. Tune into Ru Paul's Drag Race UK or visit one of the city's gay cabarets, and you'll hear remnants of old London's underground LGBTQ+ legacy.
LGBTQ+ neighborhoods and nightlife
Soho
Soho is the front-and-center premier neighborhood of gay London. It's centrally located and surrounded by many of the city's major tourist sites, including the West End theater district. Soho is the spot for fancy cocktail bars, drag shows, "after works" and more. With so much nightlife concentrated in one small area, it can often feel overwhelming.
Freedom
There's no grunge at Freedom. This upscale gay bar looks like a Restoration Hardware showroom. Plush couches, modern light fixtures, and real floral arrangements dot the ground level. A signature cocktail menu compliments the lavish ambiance.
If high society is not your thing, Freedom's lower-level cabaret hosts a drag competition show on Monday nights. Similar to Ru Paul's Drag Race, judges critique the queens after they finish performing. The show is rip-roaring hilarious and showcases some of the best drag talent in gay London.
Address: 60 – 66 Wardour Street
Comptons of Soho
Like your tacky great aunt's living room, Comptons is decked out with antiquated chandeliers and rickety furniture. Its creaky wood floors and random slot machines also contribute to that aesthetic. Outdated it may be, but Comptons is a neighborhood staple with a convivial atmosphere. It's also the perfect starting point for those wanting to make the rounds, as it's conveniently on the same block as three other bars.
Address: 51 – 53 Old Compton Street
Village
Village is a modern gay club with a mix of chill and party vibes. They split the ground level into two lounge-style rooms, each with their own bar. The cellar is a foggy, neon-lit dance club where electronic music thumps all night. Also on Compton Street and within steps of several other bars, Village is a solid spot to add to a Soho bar crawl.
Address: 81 Wardour Street
Friendly Society
Friendly Society is like taking an acid trip to a bizarrely magical place with garden gnomes and naked Barbie dolls at every turn. Come for the weird ambiance, but stay for the cocktails. Friendly Society has one of the best-rated drink menus in Soho, and its lounge setup is conducive for group conversation.
Address: 79 Wardour Street
She Soho
She is a bar for women. And being London's only dedicated lesbian venue, it's pretty militant about that (though it is trans-inclusive). Once inside, however, the bar has chill vibes and good music. DJs spin every weekend, and during the week there are kitschy-themed event nights. The bar's swanky, futuristic interior gives the feeling that you're on a lesbian spaceship. But remember, men, are not welcome aboard.
Address: 23a Old Compton Street
G-A-Y
Just like the name, what you see is what you get: a classic, no-frills gay bar. Everyone goes to G-A-Y, so if you only had one hour to spend in Soho, you should go here. The bar trends younger and is typically a 50/50 split between tourists and locals. There's a terrace on the second level that opens when tank top weather rolls around. And it helps that the drinks are cheap, even after happy hour ends.
Address: 30 Old Compton Street
Vauxhall
Vauxhall is Soho's badass punk rocker twin that lives on the south side of the Thames. It's London's original queer neighborhood, going back to when homosexuality was illegal in the UK. LGBTQ+ people pejoratively referred to as "mollies" defied the law by congregating in secret "molly houses" in this hood. That illicit spirit of defiance lives on in Vauxhall's institutions today, and it's where you go for LGBTQ+ history and/or wild nights at unorthodox bars.
Royal Vauxhall Tavern
This iconic cabaret hall is nothing short of legendary. Among its many famous visitors was Freddie Mercury, who allegedly snuck Princess Diana inside disguised as a man. That was in the '80s, which is like last week as far as this institution is concerned. Dating back to 1860, Royal Vauxhall Tavern is London's oldest standing LGBTQ+ venue, and it's still showcasing some of the most entertaining cabarets in the city.
Address: 372 Kennington Lane
Eagle London
Like its NYC and San Fran counterparts, Eagle London is a fetish bar for guys who like leather. Infamous for being a very cruisey spot, Eagle's attempted to clean up its image in recent years. The newly renovated bar has a beer garden and hosts weekly parties with cult followings, like Horse Meat Disco every Sunday. Despite this, Eagle will always be synonymous with cruising, so be aware that you might encounter some hanky panky.
Address: 349 Kennington Lane
The Cock Tavern
A self-described "Georgian tiki bar," The Cock Tavern serves up delicious signature cocktails in a chic setting. Georgian because it's originally a pub from the Georgian architectural period of London, and tiki bar because the owners attempted to convert it into one in 2003. Now it's an eclectic combination of both that somehow works. On Kennington Road in a slightly more discreet setting than the other Vauxhall bars, it has a relaxed vibe where you can sip a rhubarb gin spritz in a plush leather loveseat.
Address: 340 Kennington Road, Oval
East End
The boundaries of the Greater London area keep pushing East as neighborhoods gentrify and prices rise. Birthplace of the cockney accent, the East End is now a mix of hipster havens, immigrant communities, and old-school Brits. With a growing number of LGBTQ+ spaces, queer Londoners are the most recent addition to this cocktail of cultures.
Dalston Superstore
Take the tube out to Zone 2 for queer brunch in the East End neighborhood of Hackney. Dalston Superstore's rainbow storefront LGBTQ+ outpost on a hectic street brimming with vendors and discount stores. The inside feels like a gay American diner, if such a thing exists. An average weekday scene is hungover club kids sipping espressos, and boho freelancers nose deep in their laptops. On Saturday and Sunday, boozy drag brunch is the vibe. Diner classics with an elegant twist are on the menu — think garnished eggs benedict and organic avocado toast.
Address: 117 Kingsland High Street
The Queen Adelaide
Regal in name only, The Queen Adelaide is a strip club turned gay pub in Cambridge Heath. It's a straight-up dive that attracts artsy types and gays looking for a good deal — a pint of beer is only $5 and change.
Address: 483 Hackney Road
LGBTQ+ events in London
London Pride
London pulls out all the stops for Pride month. After all, it's the biggest and most diverse in the UK. London Pride is a month-long event comprising parties and activities and culminates with a star-studded parade through Soho. With something happening almost every day, there will be no shortage of opportunities for you to wave your freak flag. Consult the official Pride website for a calendar of activities.
When: June
UK Black Pride
This is major. UK Black Pride is the largest celebration for LGBTQ+ people of color in all of Europe, and it takes place in London. As much as it's a party, Black Pride also seeks to promote and advocate for Black and POC communities in the UK. It's a truly grassroots event that encourages participants to volunteer, perform, or sell their products at the Pride marketplace.
When: June
London LGBTIQ+ Film Festival
The annual London LGBTIQ+ Film Festival takes place at the British Film Institute Southbank Cinema. The screenings highlight some of Britain's best independent queer filmmakers. The lineups feature films that deal with aspects of the LGBTQ+ experience ranging from substance abuse to steamy lesbian romance and historic queer stories of protest and resistance. You can purchase tickets in advance online or at the box office.
When: March
LGBTQ+ museums and culture
British Museum: Desire, love, identity: LGBTQ histories trail
The British Museum has created an LGBTQ Histories Trail that charts queer desire, love, and identity across the entire collection. This program helps LGBTQ+ people connect with queer history, going back to antiquity and earlier. Visitors can view, for example, an ancient Greek vase depicting the famous lesbian poet, Sappho, and better understand her impact on the classical world. History buffs, both gay and straight, will enjoy. Entry to the British Museum is free.
Address: Great Russell St, Bloomsbury
Museum of London: Hidden Pride: London's LGBT history
The Museum of London has a vast collection of archives documenting the city's LGBTQ+ past. It also hosts queer cultural events throughout the year, especially during Pride month.
Address: 150 London Wall
London Gay Men's Chorus
Britain's biggest (and gayest) boy band performs several times per year around London. With various annual events, you can see for yourself why the London Gay Men's Chorus has a world-famous reputation.
Where to stay in London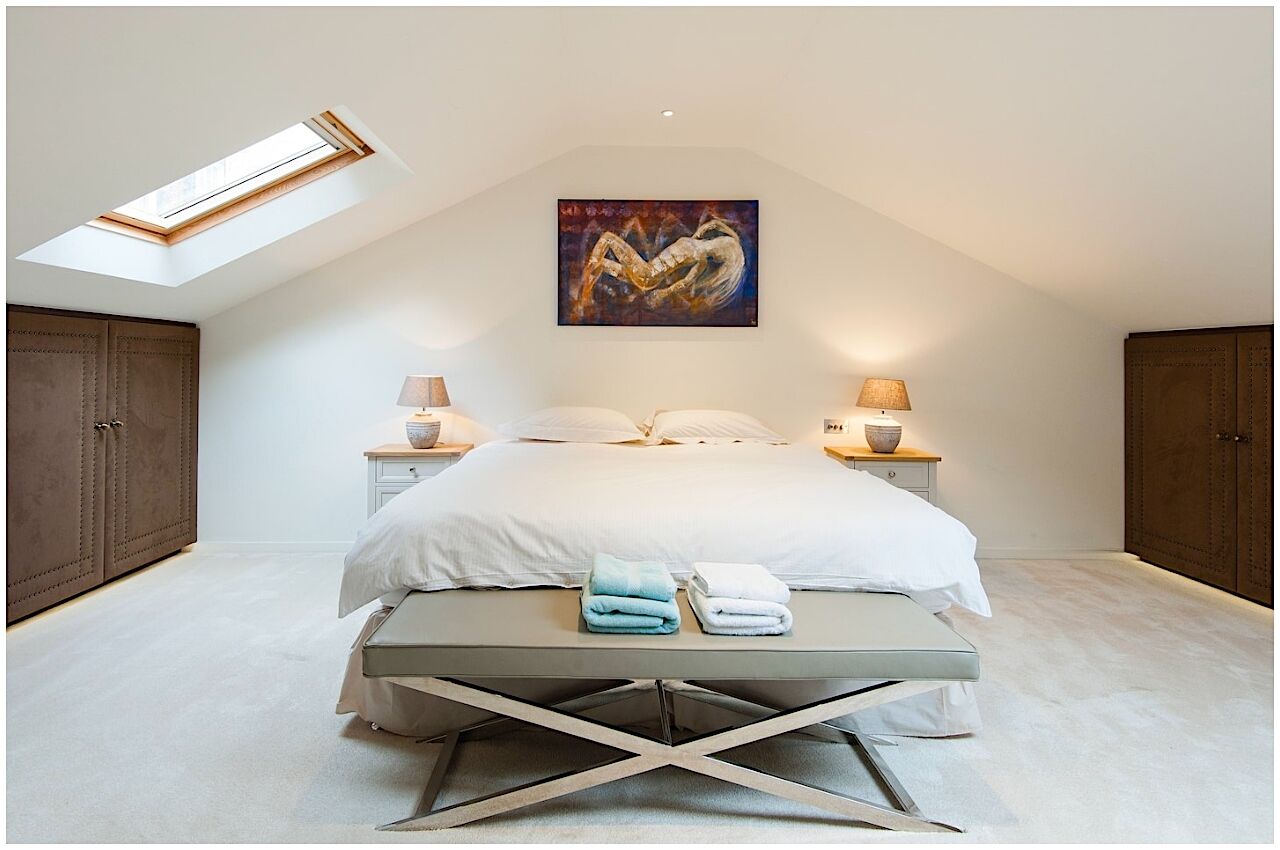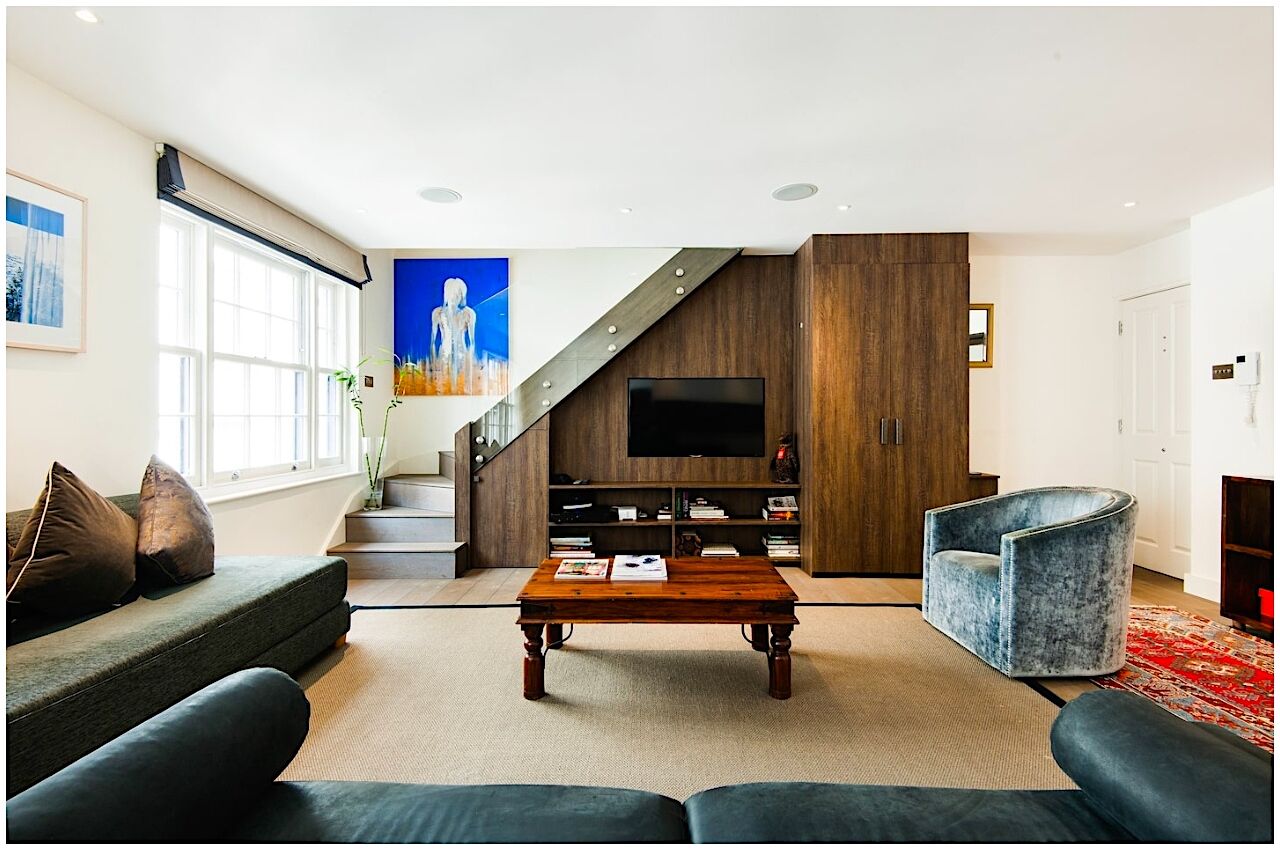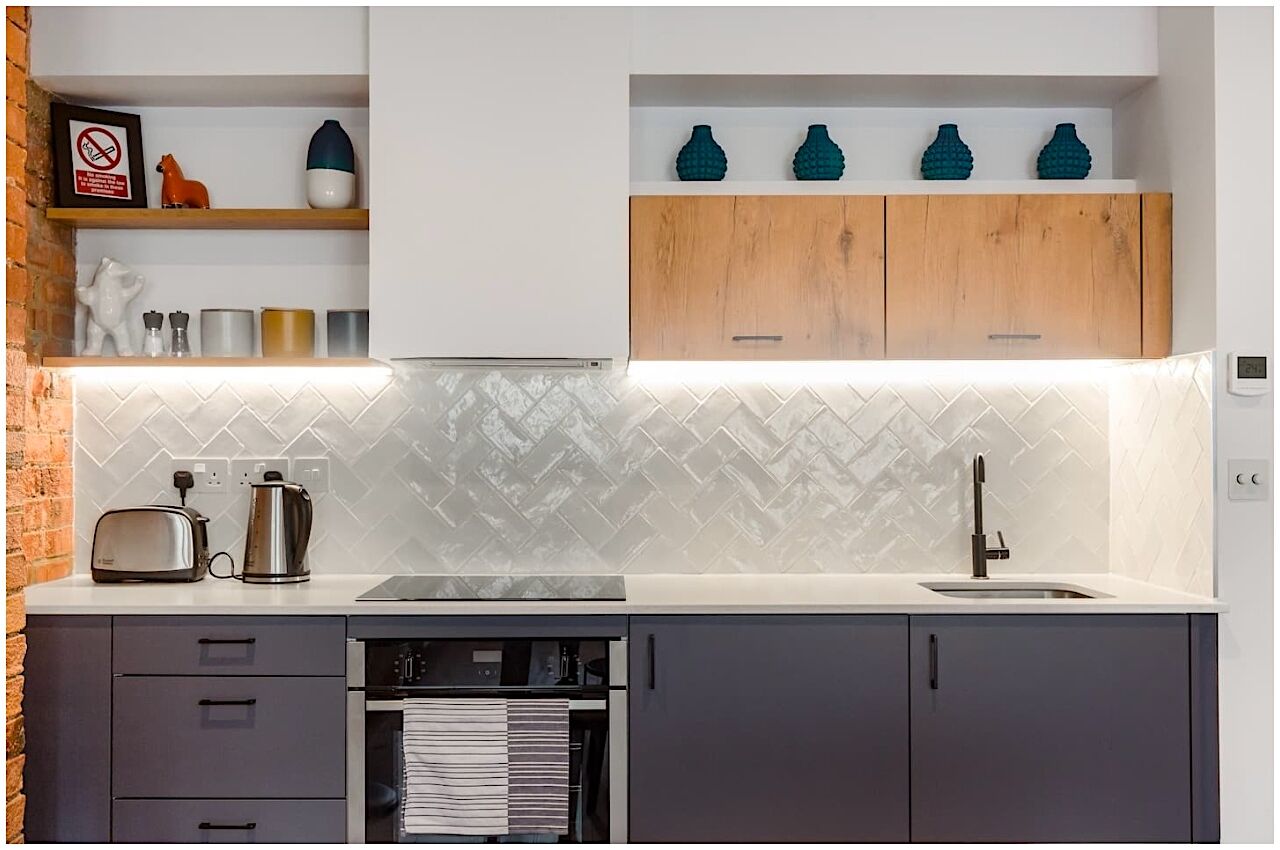 From luxury hotels to modern hostels, there are so many lodging options in the capital. But as the city is so spread out, your best bet when looking for accommodation is to decide what neighborhood you want to base yourself in. Booking an Airbnb is a solid idea because you can have more of a local experience in gay London. Check out Matador's comprehensive article on the best Airbnbs in London's trendiest neighborhoods for a good guide of trusted rentals.
LGBTQ+ day trips from London
Brighton
No gay London guide is complete without at least mentioning Brighton. On the sandy shores of the English Channel, Brighton is to London, as Fire Island is to New York: It's where the gays go when the sun comes out. St. James Street in the Kemp Town neighborhood is where you'll find most of the action. LGBTQ+ venues blanket this area, but virtually every place around here is gay-friendly at the very least. Less than one hour from London by train, Brighton is an easy day trip or weekend getaway. Read more on how to spend your time there in our ultimate LGBTQ guide to Brighton.
 

Check out Matador's LGBTQ+ travel guides to Europe and the world

 
What did you think of this story?