This Travel Towel Actually Frees Up Space in Your Luggage, and Its 30% Off Right Now
As someone whose work demands being on the road frequently, I've developed a streamlined and thorough packing system over the years. While slight modifications are common, rarely am I inclined to add an entirely new item to my already full pack. I made an exception this year after trying the Nomadix Original Towel.
I enjoy staying active even while traveling for work. A quick morning yoga session in the hotel room, a long stroll through a city center, or, if staying somewhere coastal, a session at the beach for a surf or swim.
I'd never thought about a towel before, but when presented with the opportunity to bring my own rather than swiping one from the hotel or renting, it made perfect sense. And it turned out Towlie was right all along.
The towel even freed up space in my luggage, taken up by alternative double-up items such as a yoga mat or blanket.
Through August 31, the Nomadix travel towel is 30 percent off. I've come to understand that few travel items are as versatile as a towel. Be it for use as a yoga mat, a blanket, or for its actual purpose, the Nomadix travel towel made for an excellent addition that has become a staple on my packing list. Here's why.
We hope you love the Nomadix Original Towel! Just so you know, Matador may collect a small commission from the links on this page if you decide to book a stay. Listed prices are accurate as of the time of publication.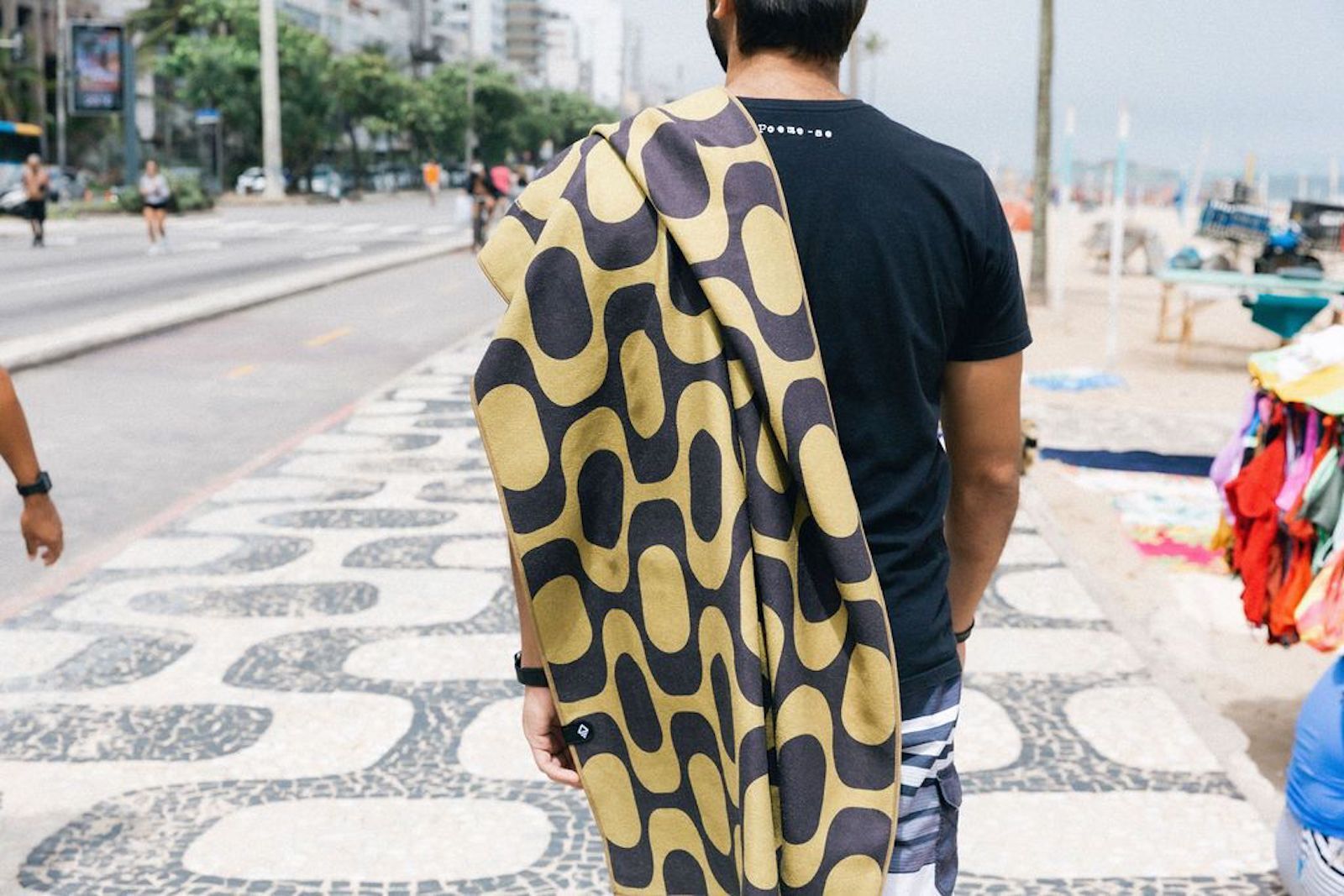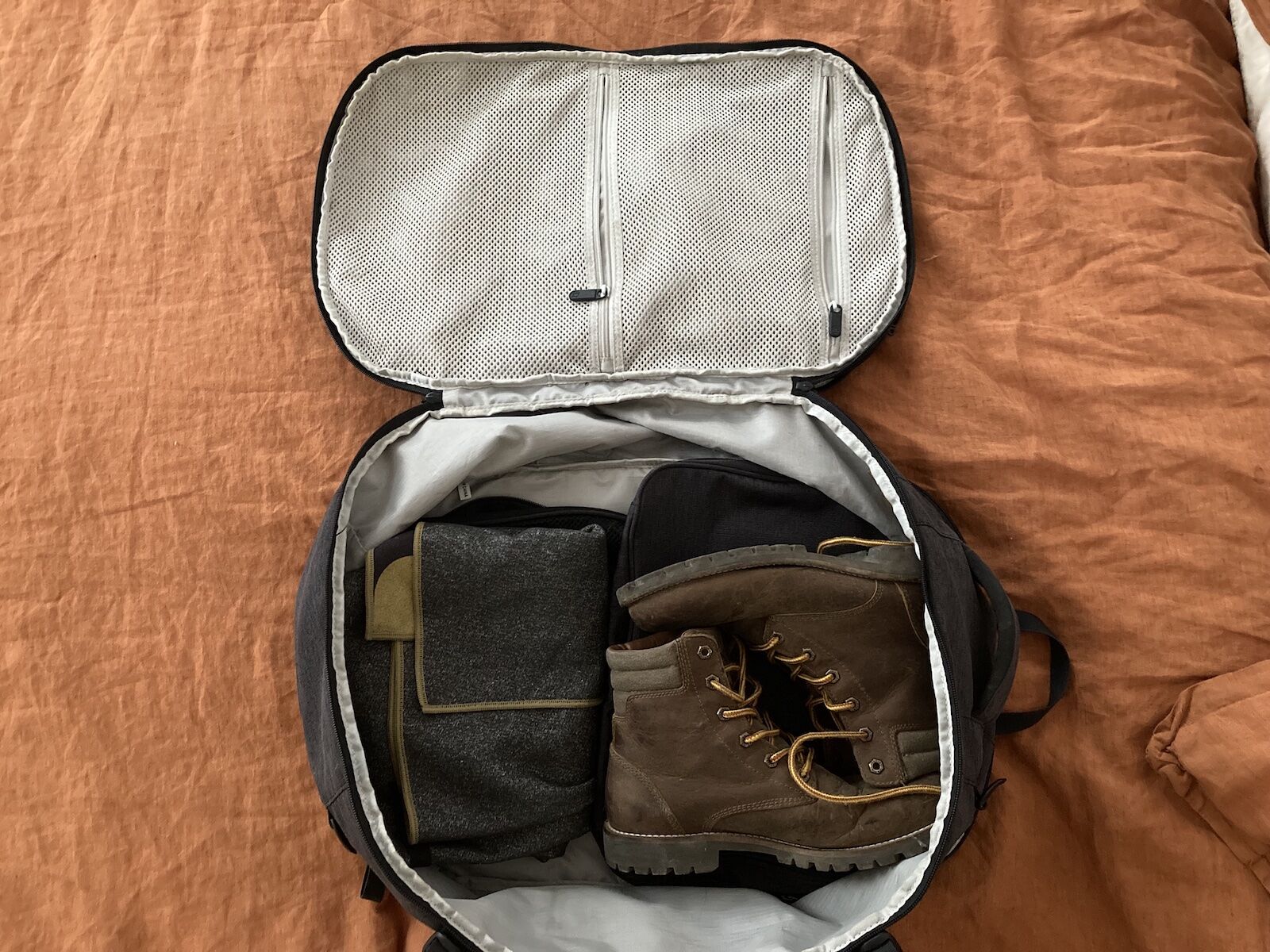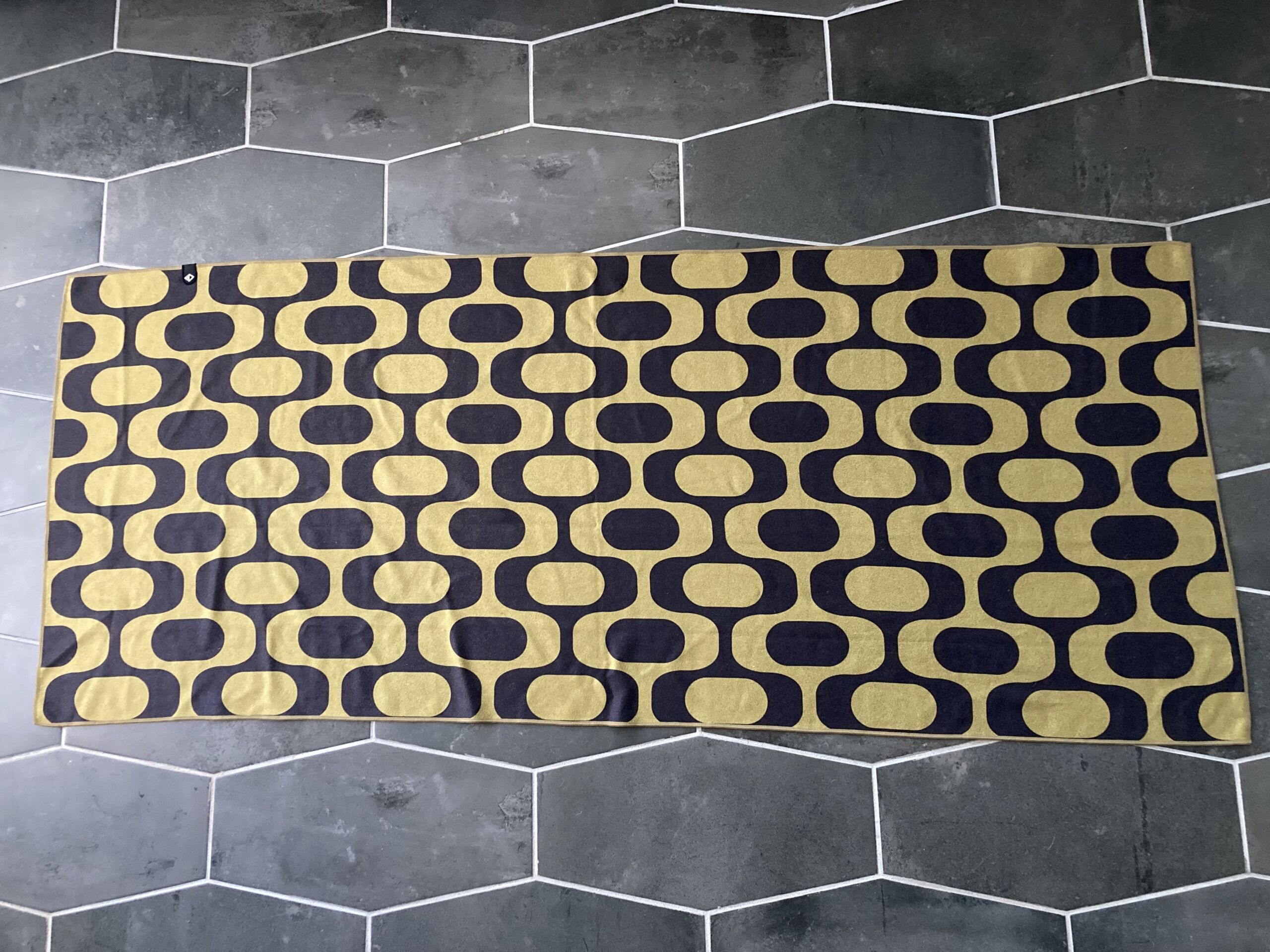 Nomadix towel review
I first tested the Nomadix Original Towel on a trip to Puerto Vallarta, Mexico. A beach vacation seemed the perfect place to pit the towel's claims of being "an Earth-first solution to drying off" against a traditional towel. The Nomadix travel towel is far superior in several ways. Most notably, its sand-resistant surfaces make it perfect for spreading out on the beach and for drying off after a dip in the water. The towel dries in 10 to 15 minutes — compare this with an hour or more for a cotton terry towel — so there's no need to worry about it being soaked for the rest of the day after one use.
Additionally, I appreciated the soft feel of the towel on my back as compared to most towels that either overdo the softness and feel fluffy, or underdo it and feel scratchy. The towel can absorb four times its weight in water. That's enough to dunk it in the pool and then still use it to dry off shortly thereafter. This allowed for frequent hops in and out of the water as I required a cool-off or a fresh beverage from the cabana bar located midway across the pool.
Nomadix travel towel for yoga
The towel's most significant advantage over traveling with a traditional yoga mat is that it folds into a neat 12-inch by 12-inch square. You can pack it inside your travel backpack or suitcase without taking up much room — and without having to strap it to the side of your pack. This means that not everyone you walk by in the airport instantly knows that you're a #travelingyogi — but the efficiency and practicality of packing the towel on the inside outweigh the hit to your ego.
Our room in Puerto Vallarta had a large balcony overlooking the ocean, and I admit to feeling quite hip when I laid the towel out for a sunrise yoga session. This was the first time I'd used it for any practical purpose. It's 72.5 inches long by 30 inches wide. Most yoga mats are 24 inches wide by about 70 inches long — close enough to avoid any noticeable difference.
I flowed through a 30-minute sequence much as normal. The towel allows for easy movement and much as any yoga mat has a surface that grips your feet to prevent sliding or injury. Overall, the Nomadix travel towel is great for yoga, however, two things stuck out to me.
First, there were a few instances where the towel slid slightly with my feet as I moved. Not enough to affect the flow, but enough that I noticed the movement, and as soon as it became possible I needed to pull it back taut. Second, the towel is much thinner than a yoga mat, which adds pressure to your knees during certain poses. On softer surfaces, this is barely noticeable, but on a hard stone or tile surface, it's something to be aware of.
Bonus features and sustainability
I've since taken the towel with me on camping trips in Colorado, in lieu of bringing one of those trendy camping blankets that all my friends have. Its primary function here is to have a place to sit on the dirt or sand without having to dust yourself — and your clothes — off afterward. It can also serve as a thin cushion between your sleeping bag and tent floor, though it's not thick enough to fully replicate the performance of an inflatable ground pad. I've used it as a wraparound warmer while lounging in the camp chair, and while it's not nearly as warm as a blanket, it's perfectly sufficient for summer evenings.
The towel is also pet-hair resistant and sand resistant, and through my travels, I've seen people wrap the towel around their waist at the beach or pool.
It's available in multiple varieties including Ipanema Olive, the one I opted for, along with Wave and Stripes Blue Orange. There are also special prints of the towel available now including Mystic Wolf and Pine.
Beyond its durable performance, the Nomadix Original Towel boasts impressive sustainability metrics. Each towel is made from 30 recycled plastic bottles and a total of 90 percent post-consumer recycled polyester. The brand is keeping hundreds of thousands of plastic bottles out of landfills and oceans, a stat that backs up its eco-friendly claims. If I weren't already impressed with the towel's performance, these metrics put me over the top about choosing this towel over others on the market.
For the cost of one meal out, the Nomadix travel towel adds a versatile item to your travel setup that boosts your ability to stay active on the road, all with a minimal carbon footprint.
What did you think of this story?