Southern Colorado Airbnbs for an Authentic Mountain Getaway
Southern Colorado is the state's most underrated area. The rugged San Juan Mountains are akin to the peaks of Switzerland. There are far fewer crowds than in the mountain towns along the busy Interstate 70 corridor. And the opportunities for recreation are better, with wide-open trails, ski slopes, and hot tubs. These southern Colorado Airbnbs put you in the action.
We hope you love the southern Colorado Airbnbs we recommend! Just so you know, Matador may collect a small commission from the links on this page if you decide to book a stay. Listed prices are accurate as of the time of publication.
Top Airbnbs in Telluride, Colorado
Ski-in mountainside house with hot tub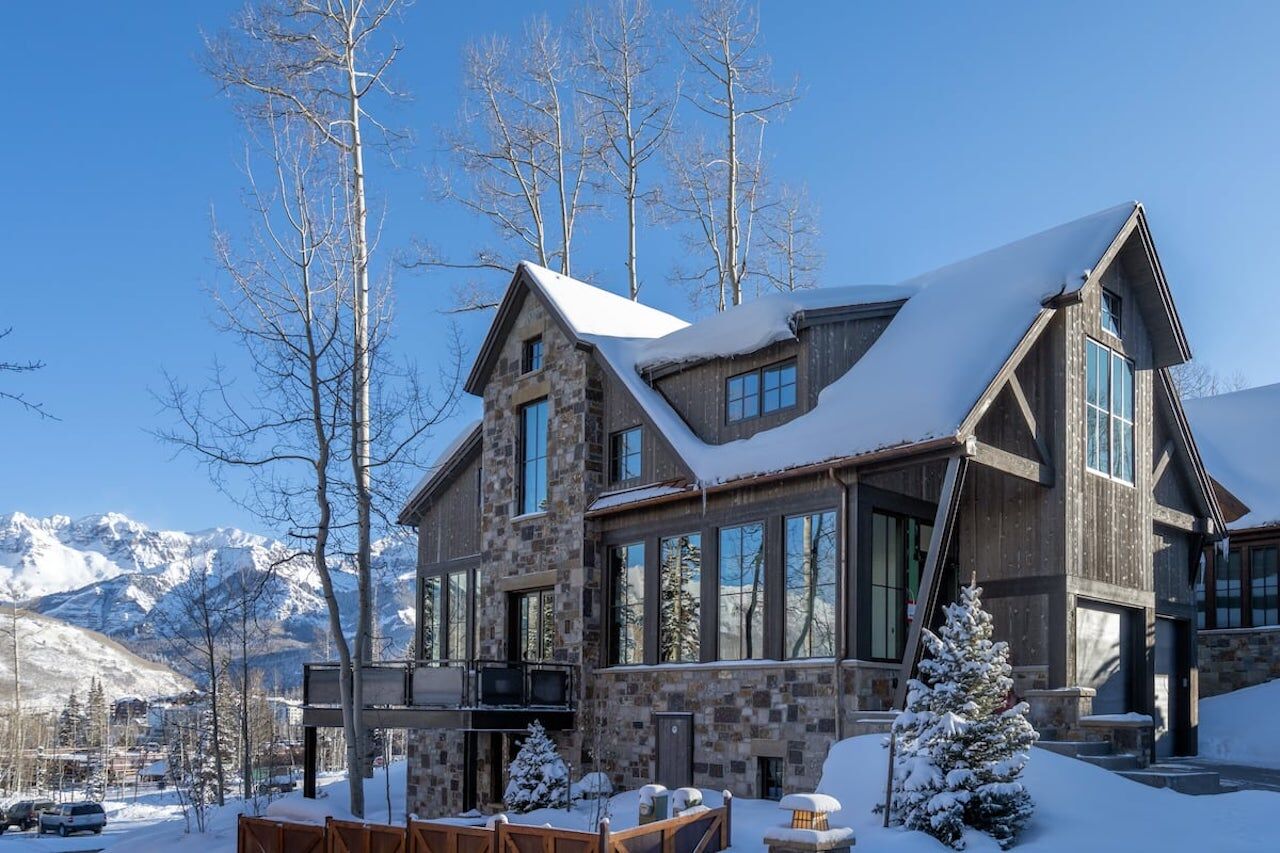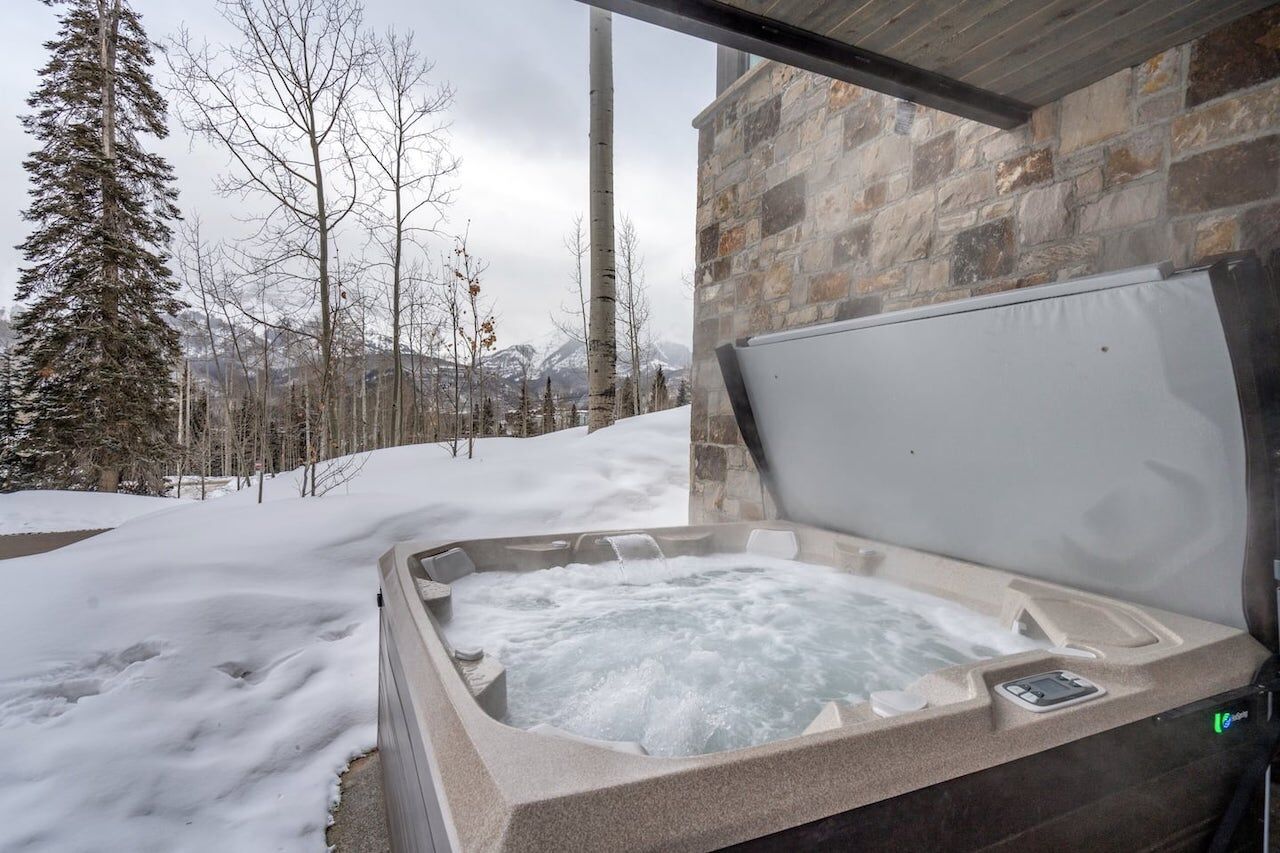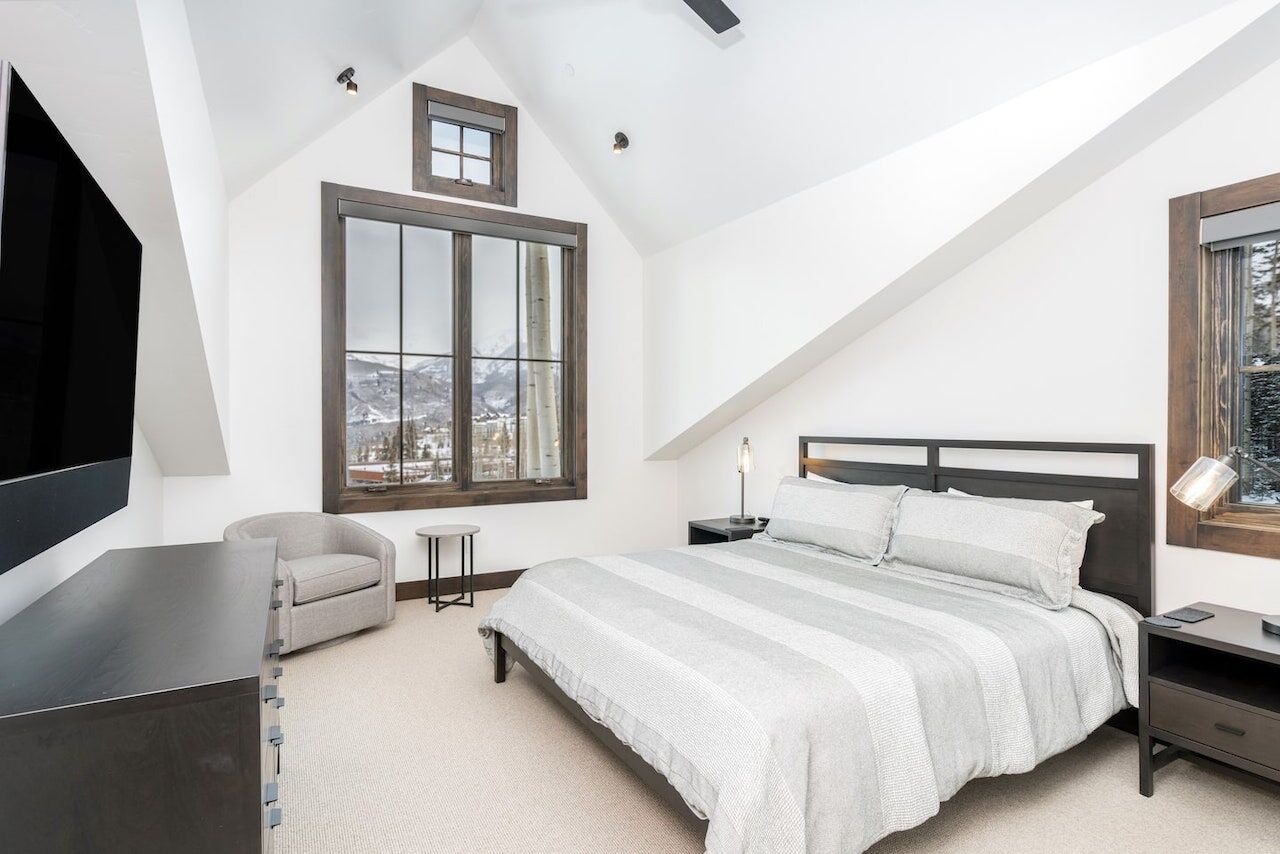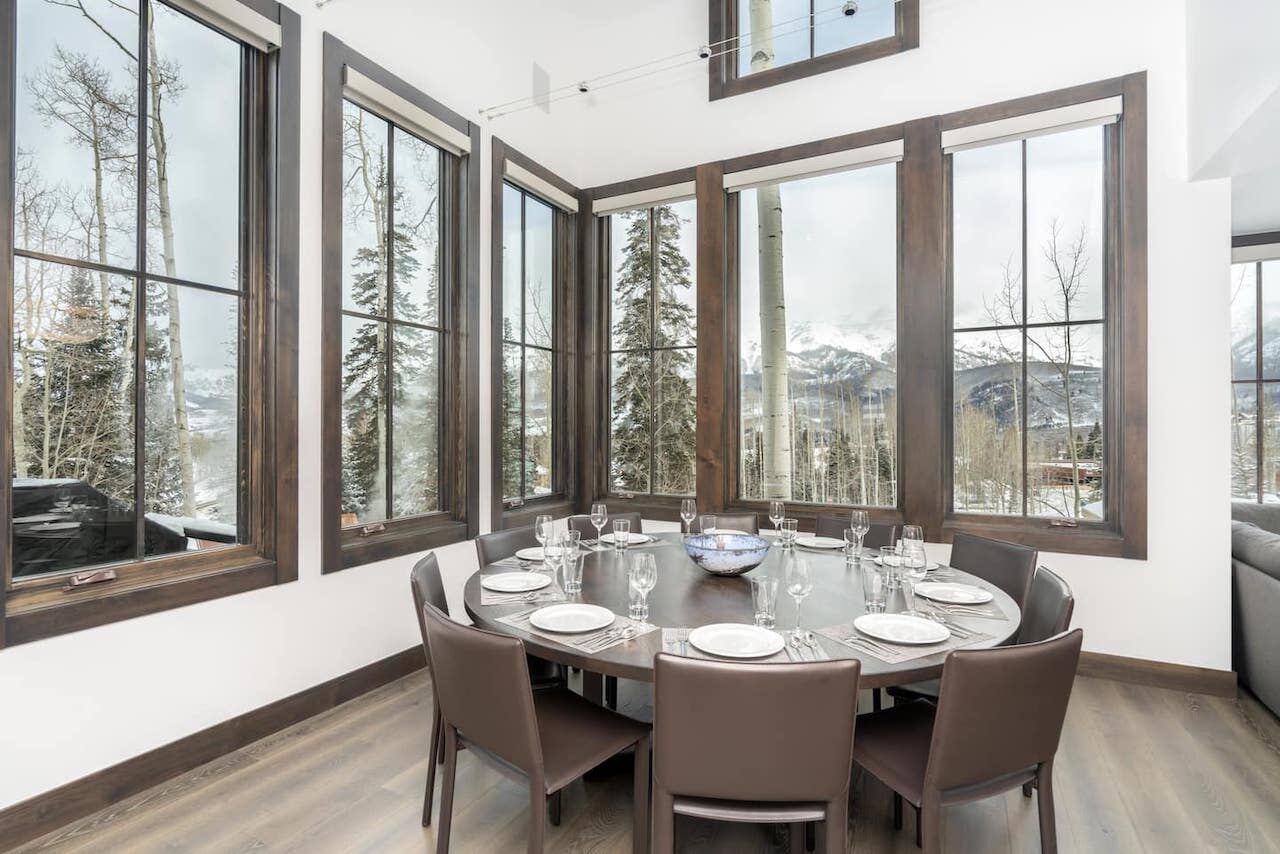 Telluride is luxe, classy, and home to many of the best mountain adventures in the San Juans. This top-tier mountain mansion in Mountain Village is an ideal family or group getaway, with ski-in, ski-out access and a hot tub with a breathtaking view to soak in after a day on the slopes. Prepare your meals at home in the chef's kitchen, and here's our little insider secret — the sunset views on the deck are the best in Telluride. We'll raise a can of Telluride Brewing's Face Down Brown to that.
Twelve guests, four bedrooms
Price: $1,588 per night
Ski-in luxe penthouse at top of Telluride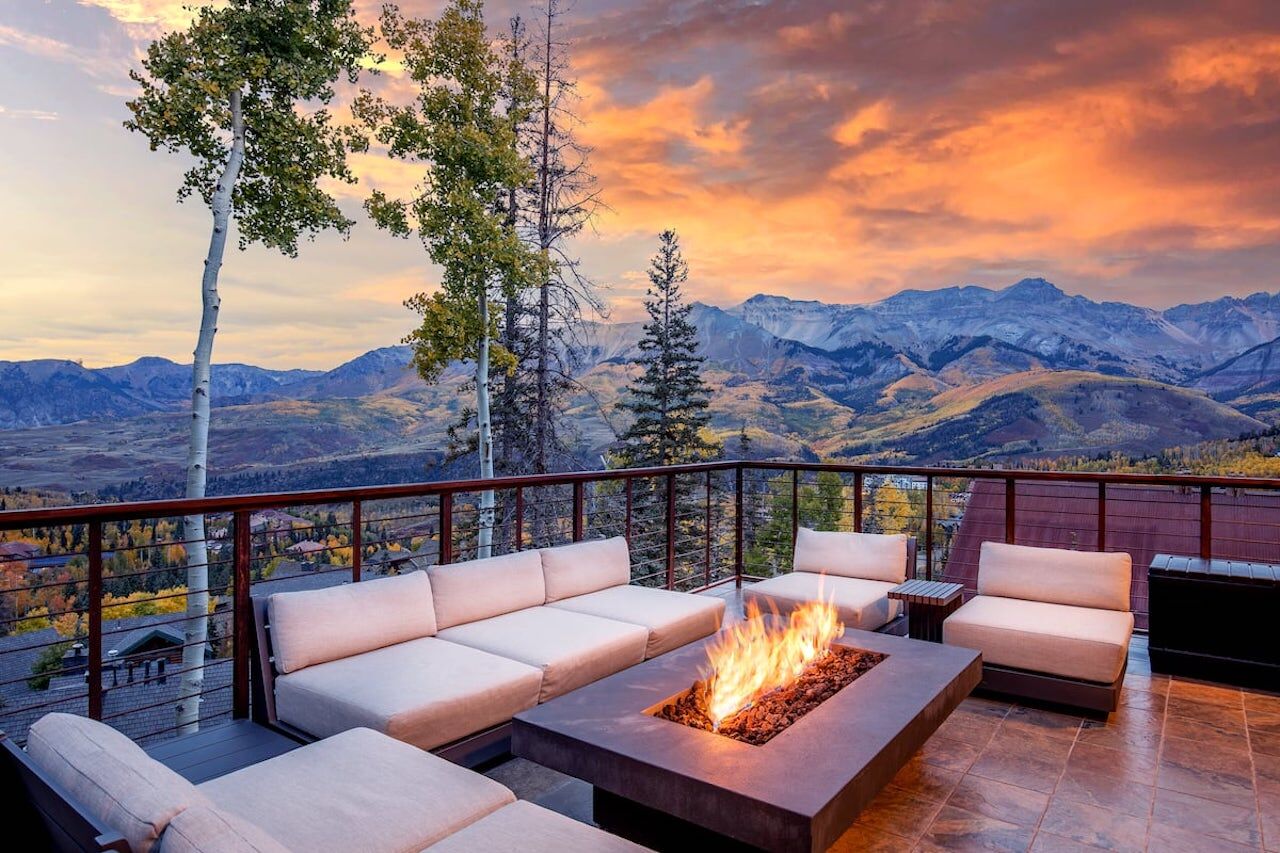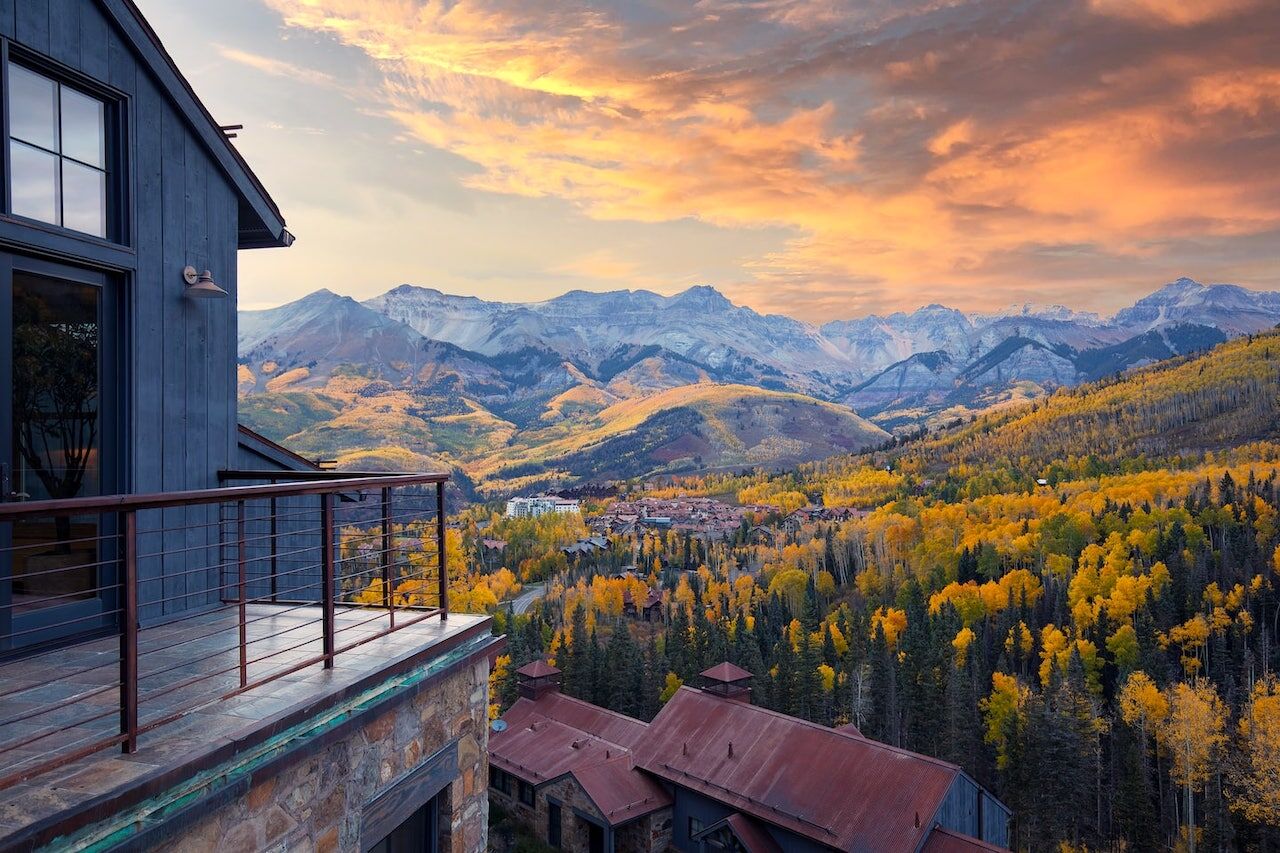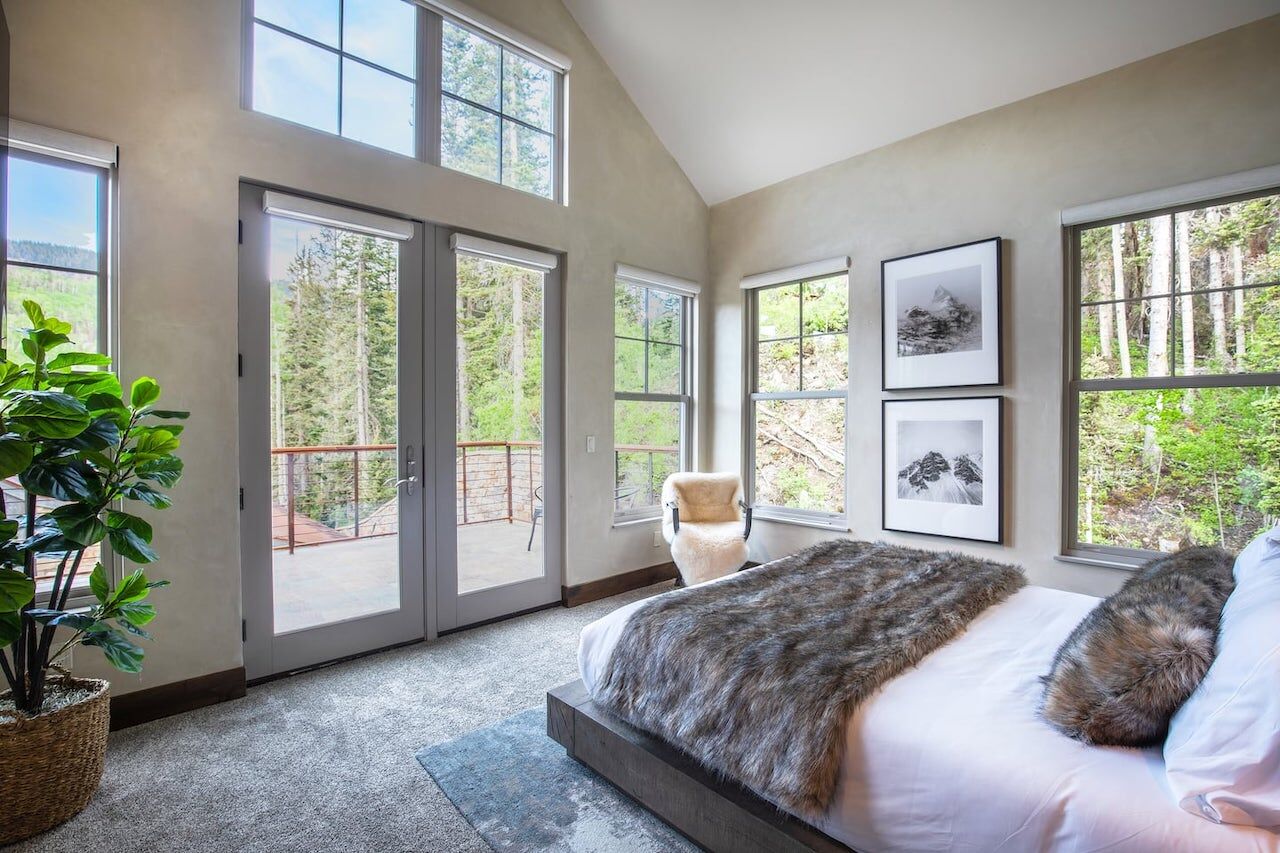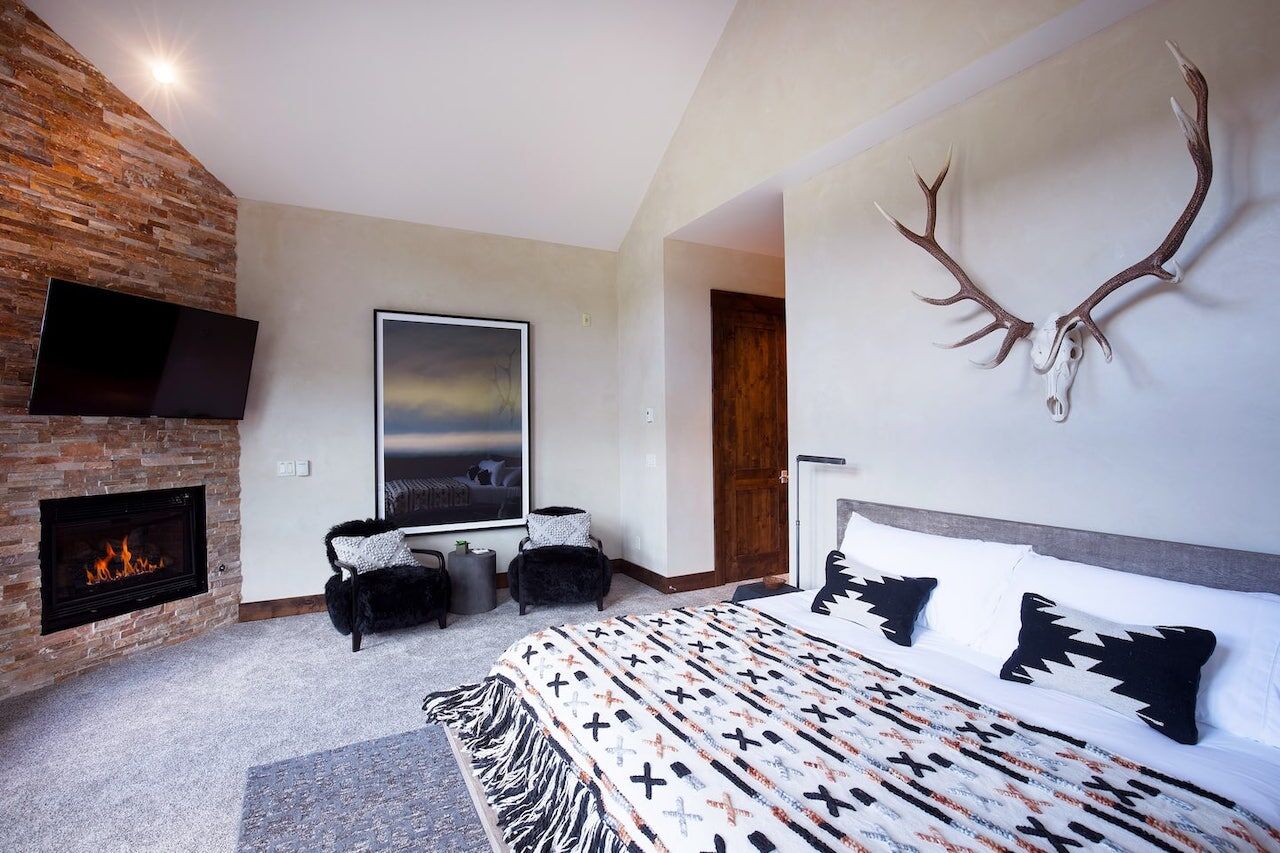 This penthouse is Telluride luxury to the first degree. The views from the gas fireplace on the patio are incredible year-round and even better at Golden Hour. Located on a ski run and near the Mountain Village plaza, the gondola down to the town of Telluride is five minutes away. Here you'll feel as though you're skiing in the European Alps, with villages connected by gondola and ski runs and all the fun of a high-end ski vacation to boot. Just a note — as good as this penthouse condo is in the winter, it's better in summer. You're just going to have to visit twice to make the comparison for yourself.
Nine guests, four bedrooms
Price: $1,949 per night
Architectural masterpiece with best view in Telluride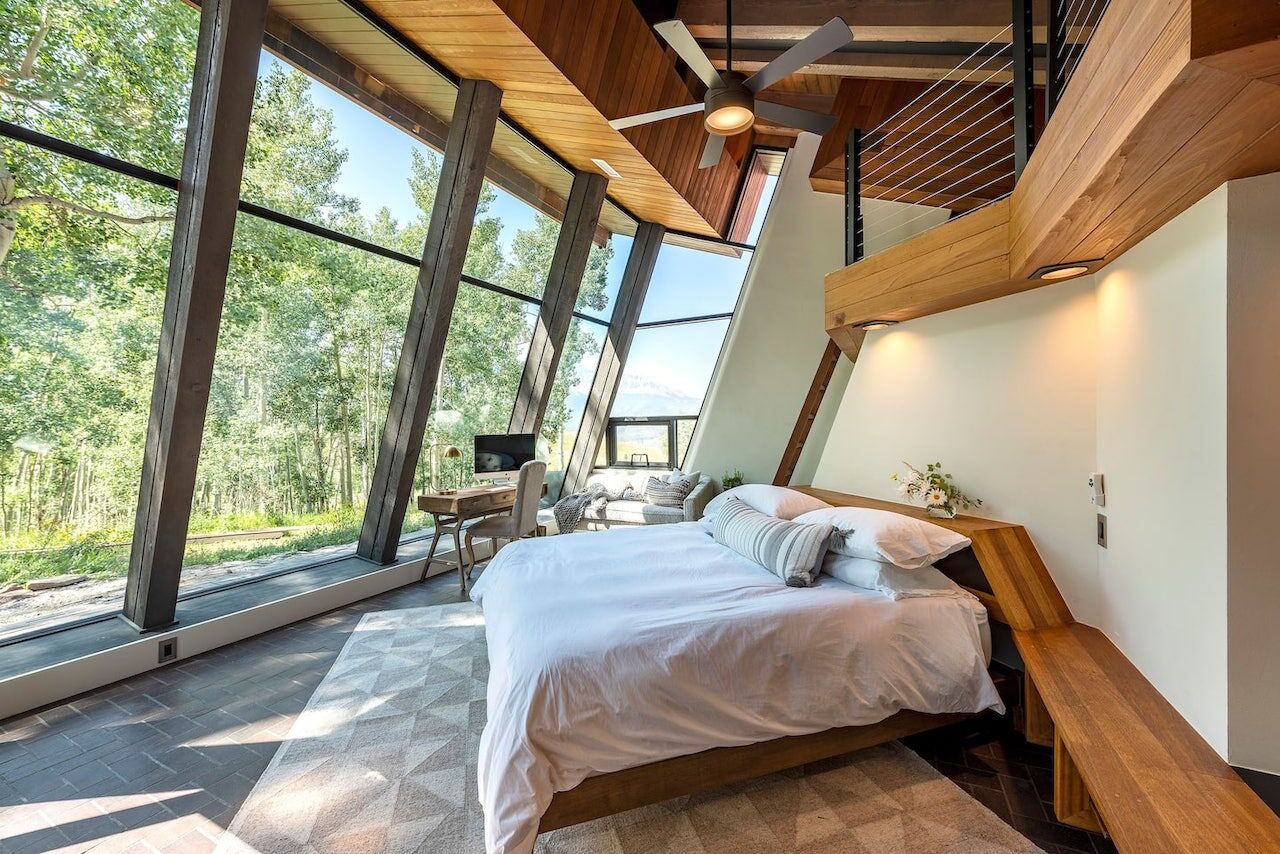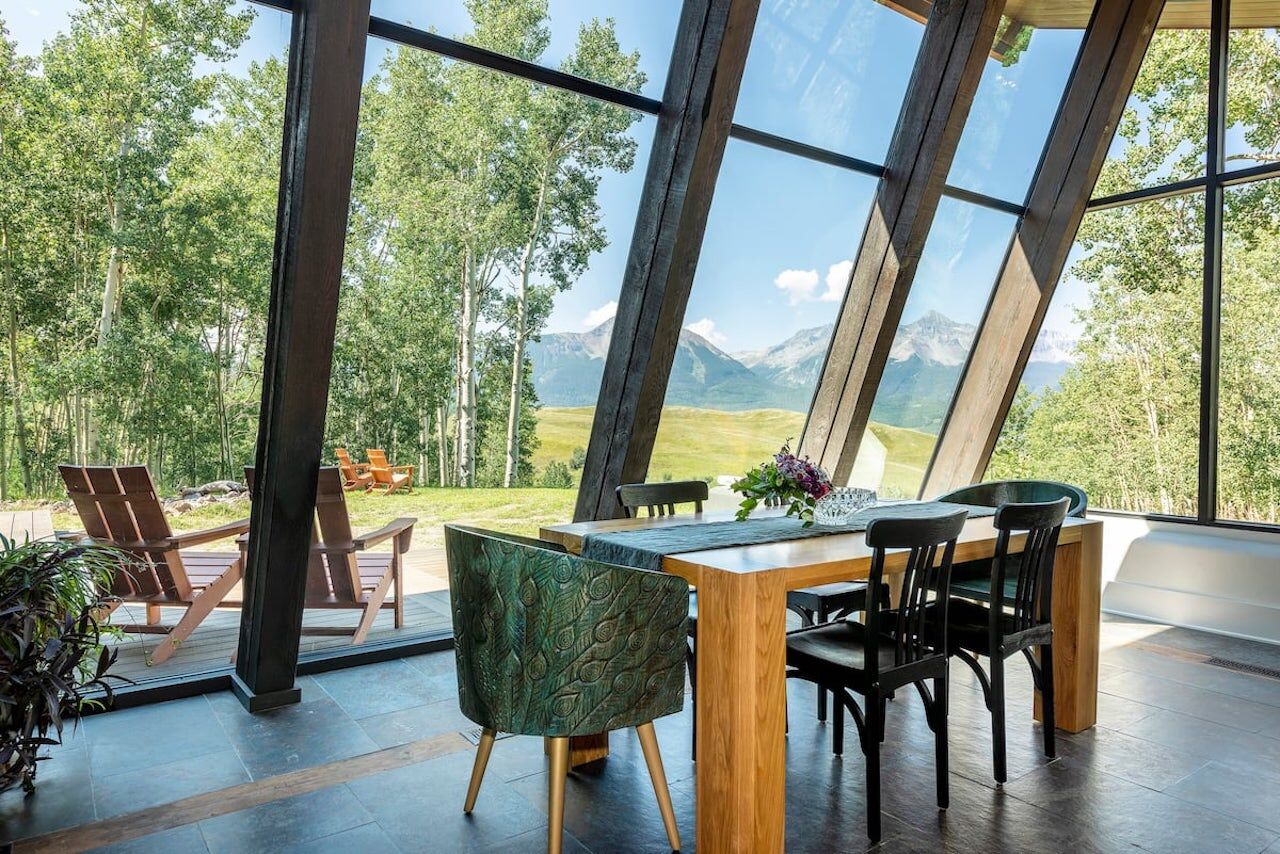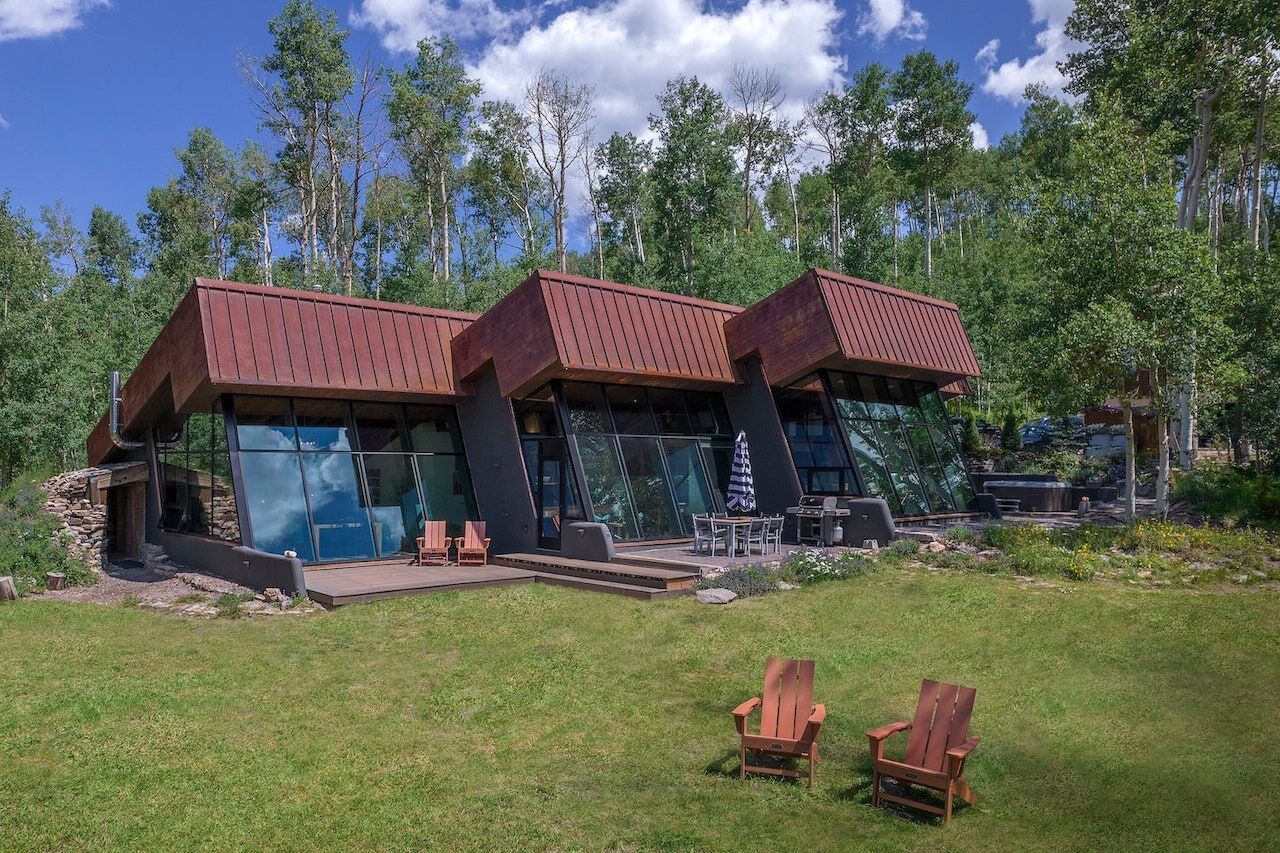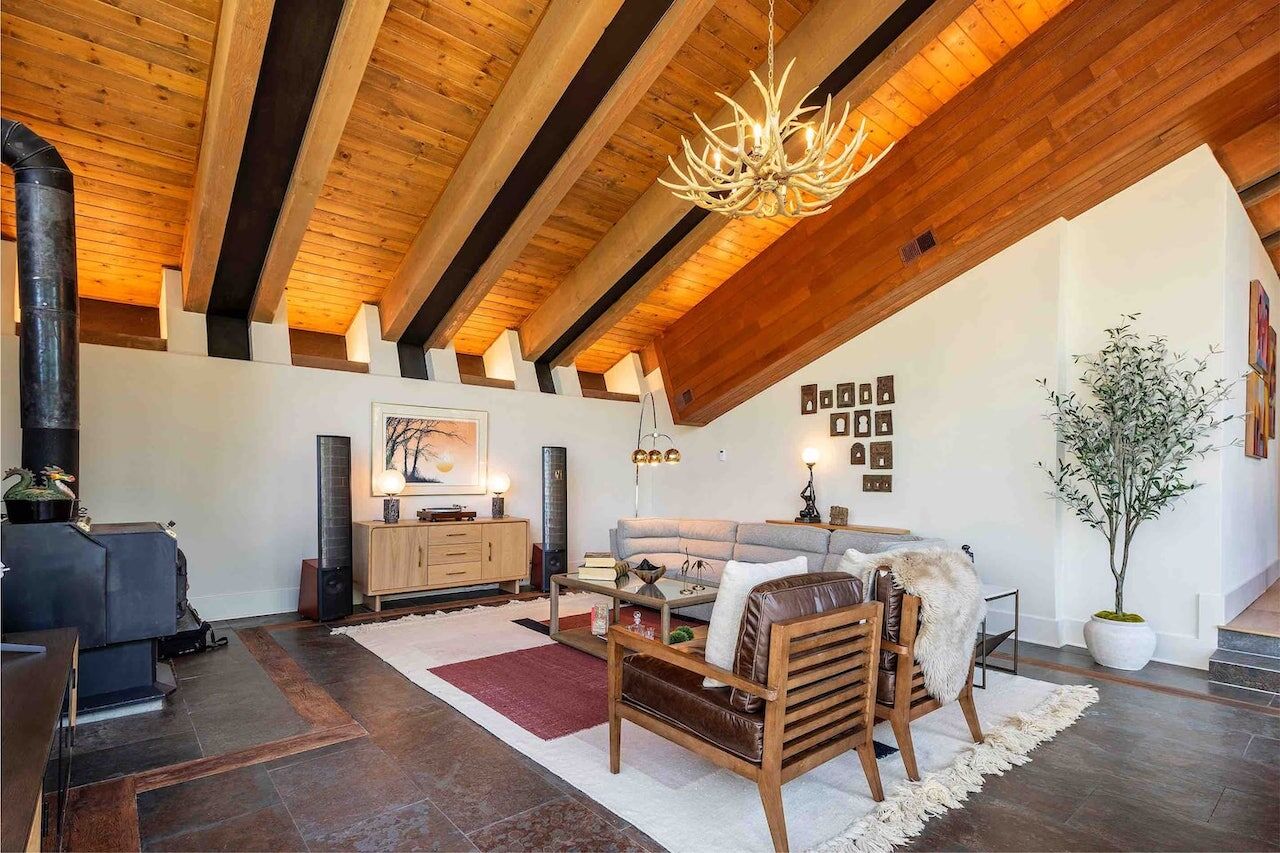 Nature feels better when man-made structures blend in with the environment. No Colorado Airbnb better exemplifies this than this high-end property in Telluride. With two acres of surrounding mountain landscape to explore, this property is among the most unique Telluride Airbnbs. You'll have ski-in, ski-out access to the mountain and the dining, shopping, and entertainment of Mountain Village is just up the road. If looking to escape with your family for a getaway in the mountains, this is the best place in the San Juans to do just that.
Eight guests, three bedrooms
Price: $2,900 per night
Top Airbnbs in Salida, Colorado
Three-bedroom Salida river house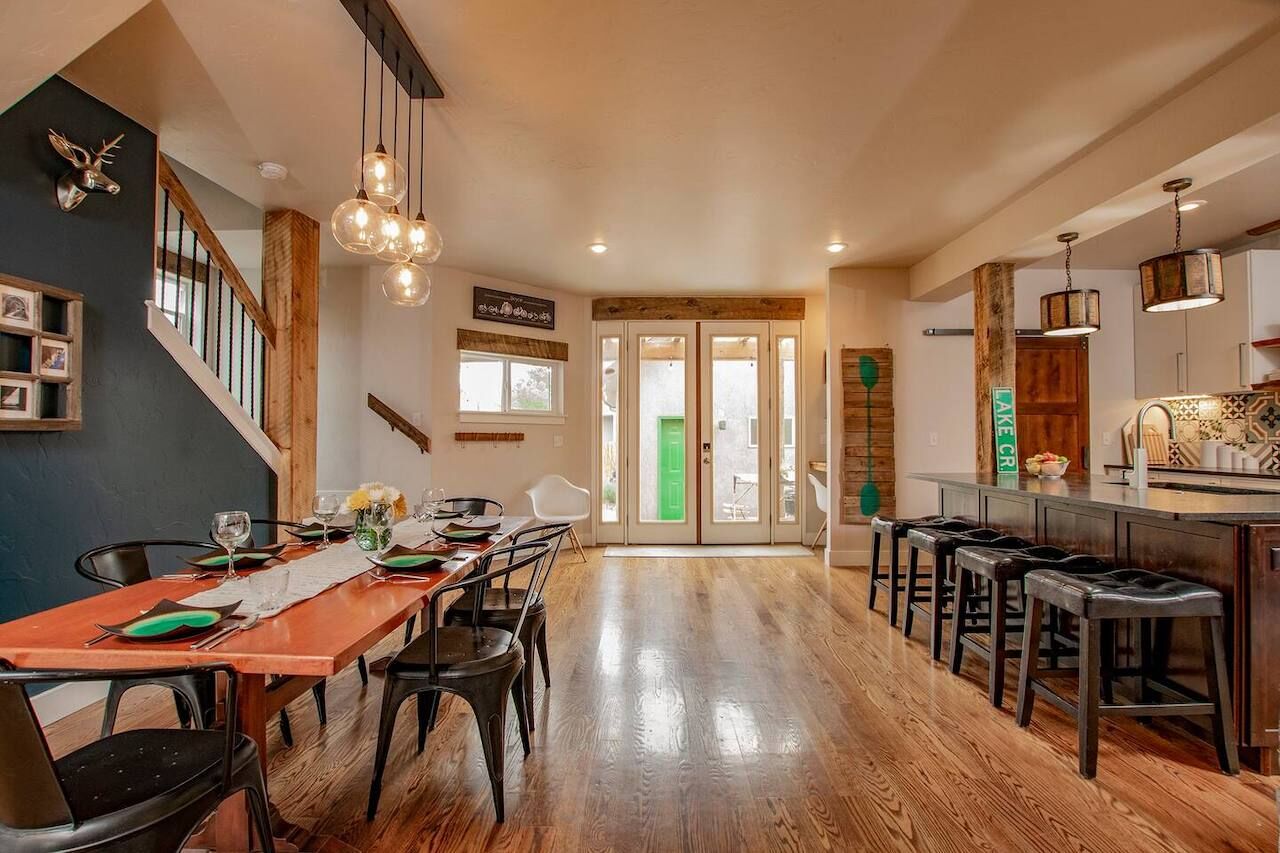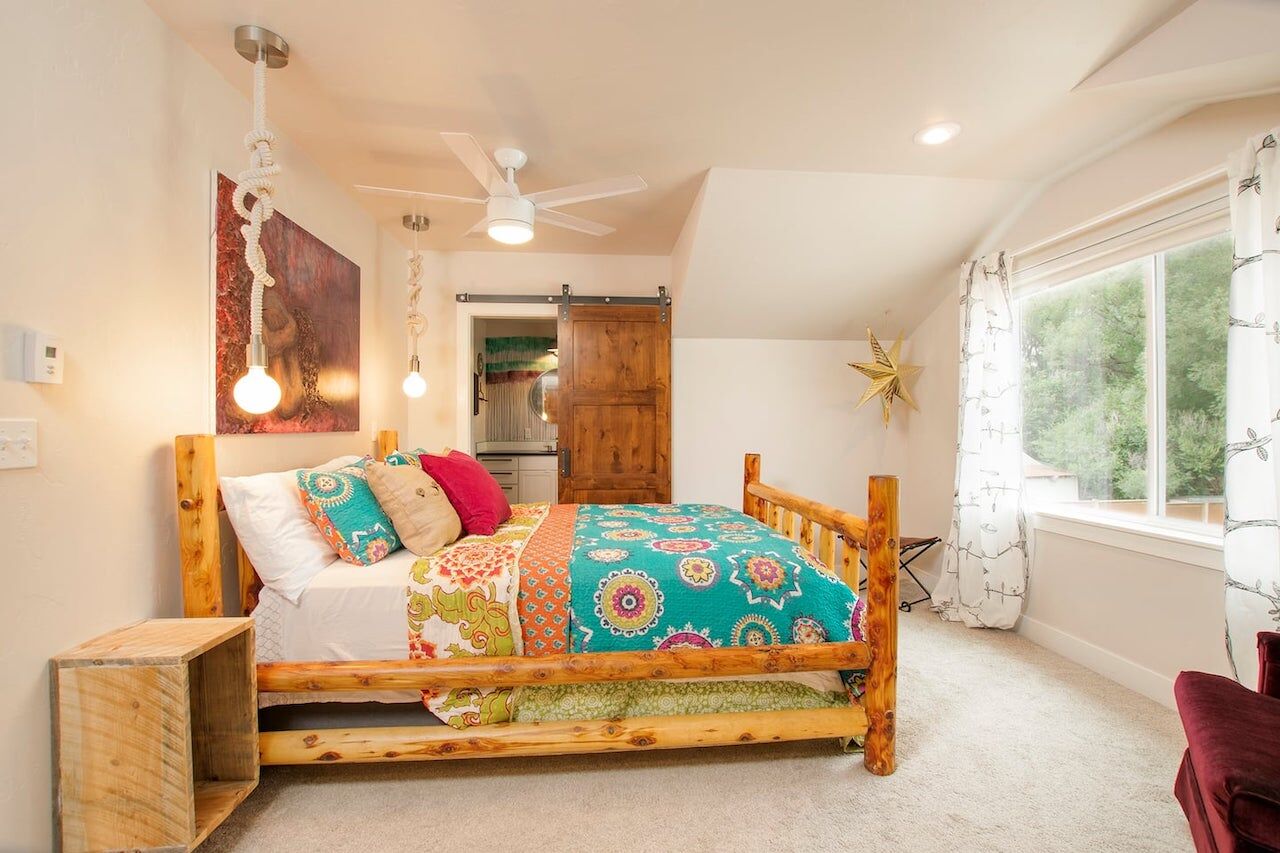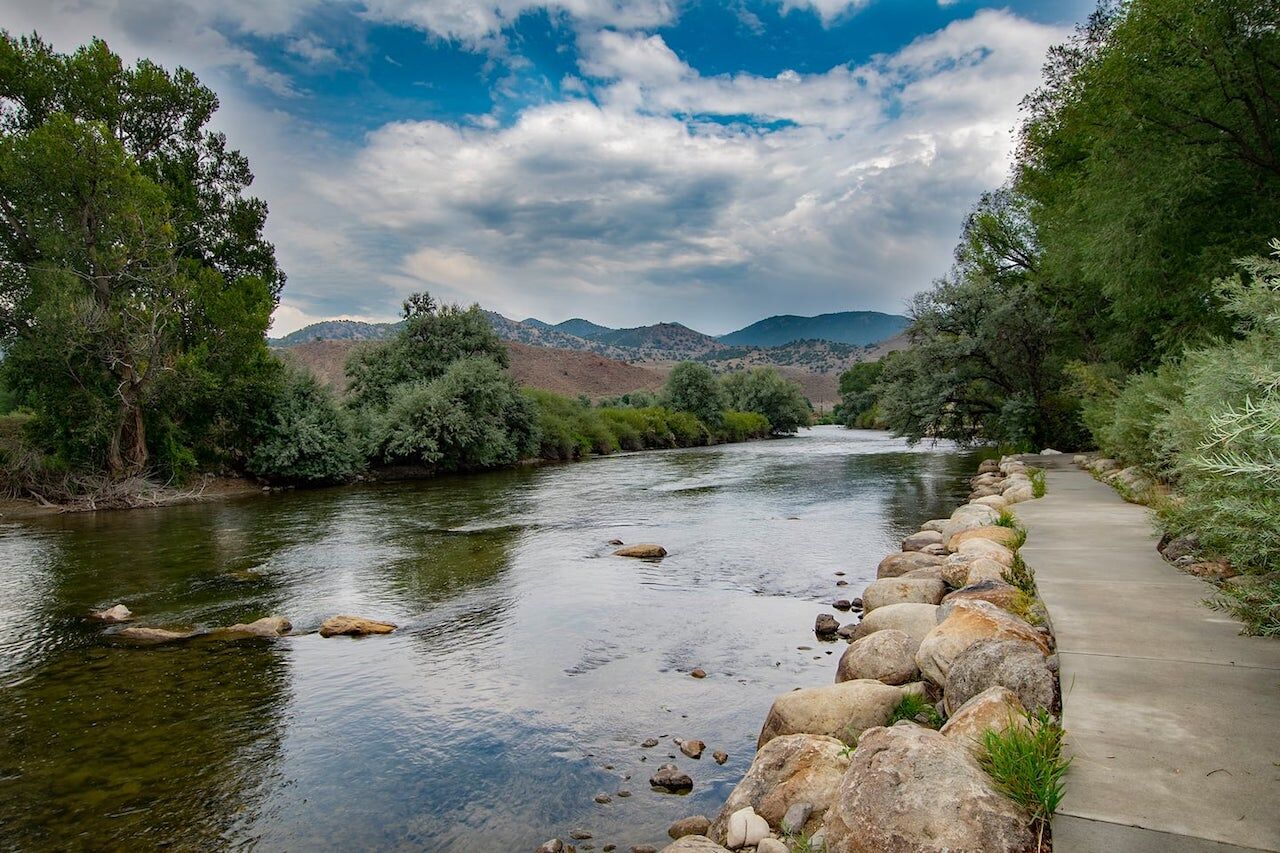 Salida is Colorado's most iconic river town, built alongside the Arkansas River before it gushes through famous attractions including Royal Gorg Bridge & Park. This Salida Airbnb is the perfect way to experience the town's river culture. Located in the River West neighborhood, nearby are trails for hiking and mountain biking, and downtown is within easy reach. If heading to Monarch Mountain or Poncha Springs, you're just off the highway to get there.
Eight guests, three bedrooms
Price: $250 per night
Salida Opera House Loft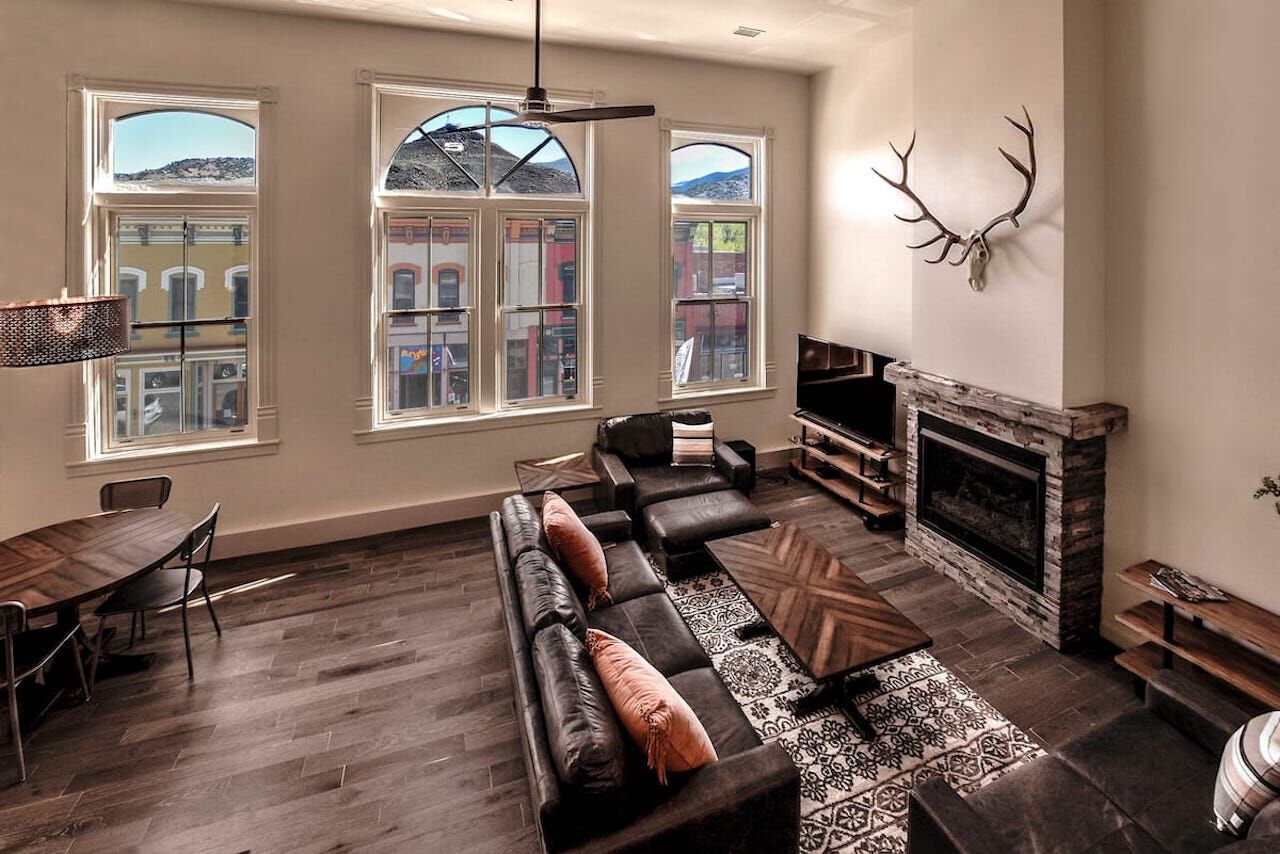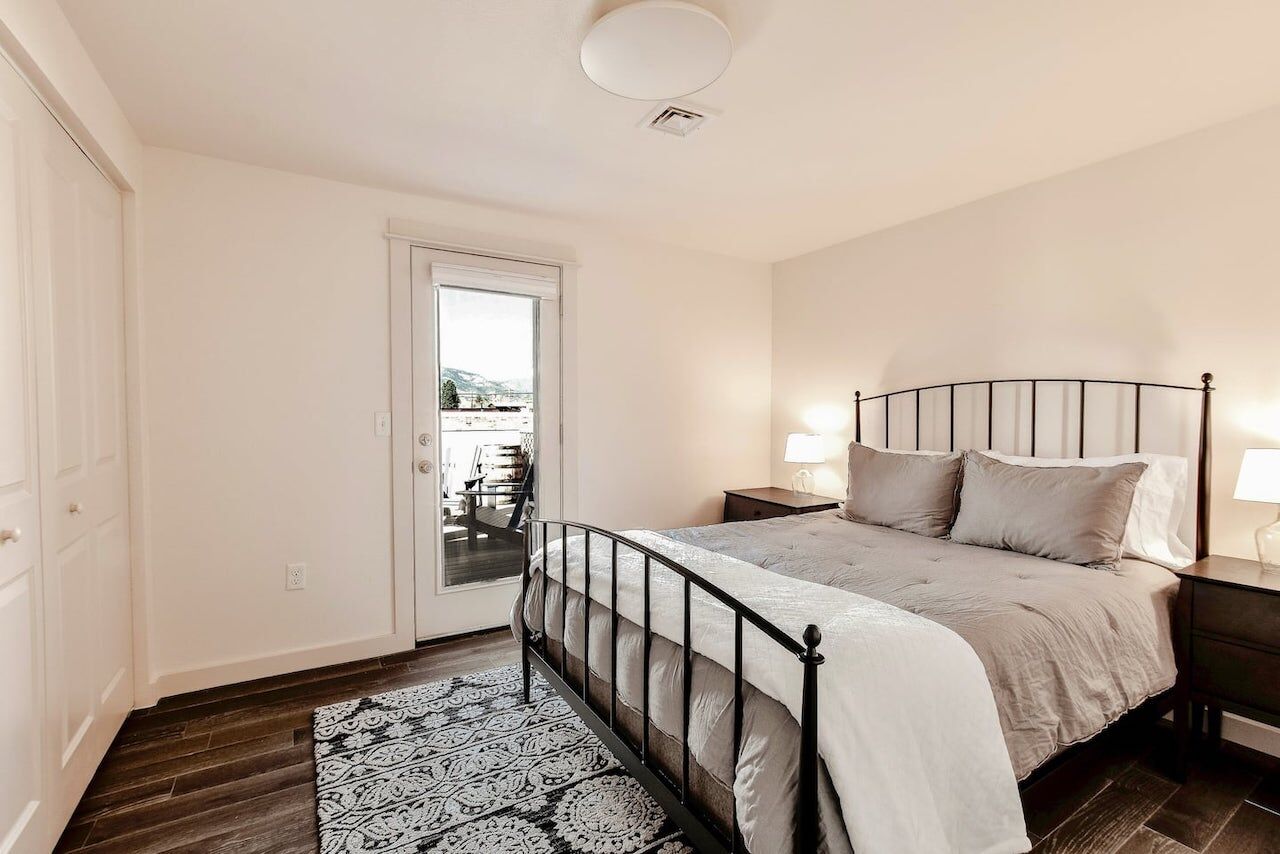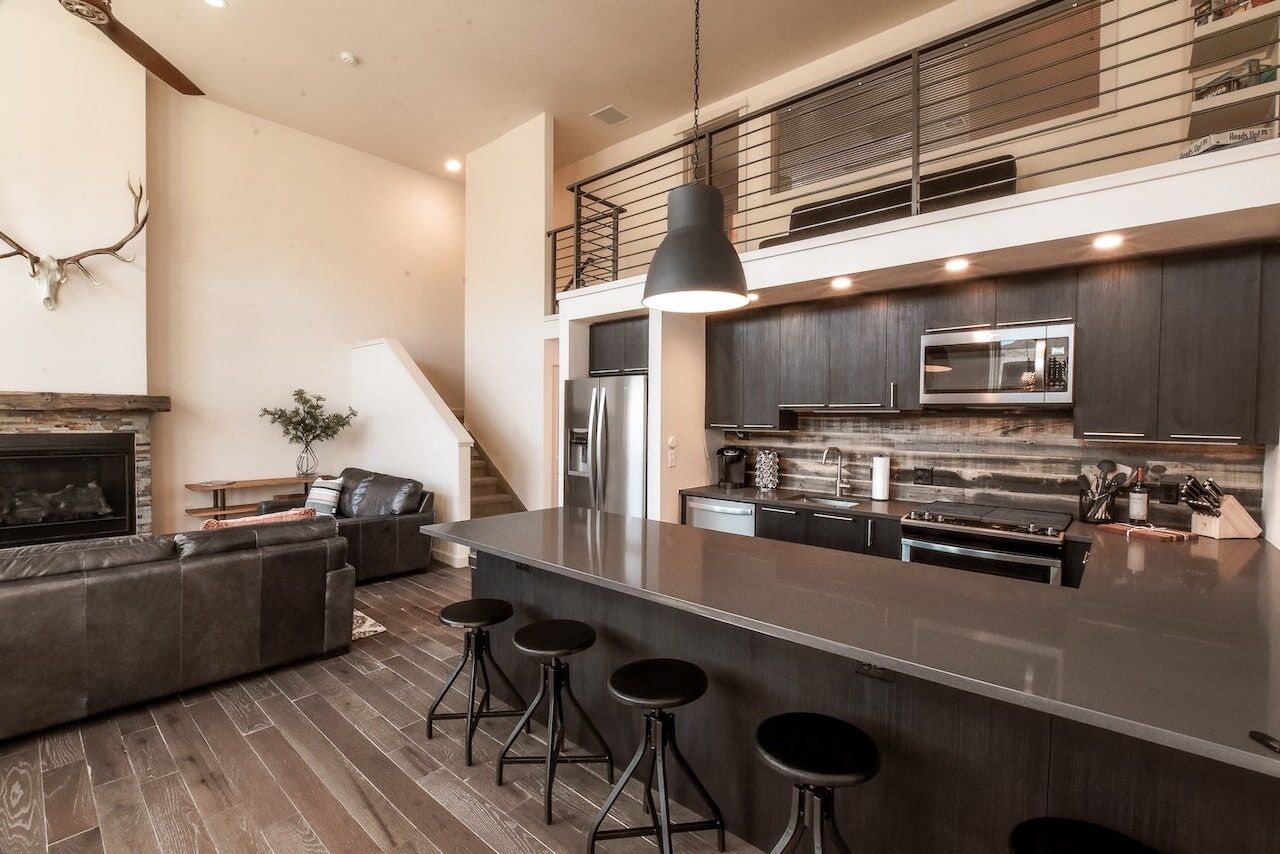 Whether or not you closely follow the history of Salida's legendary opera house, staying in this Salida Airbnb is a unique experience that puts you in the heart of the town's legend. You'll be right downtown, above the theatre, and within walking distance to bars, live music, restaurants, and of course, the Arkansas River and all the trails that surround it. A stay here is far more memorable than staying on the town's hotel strip outside of downtown.
Seven guests, two bedrooms
Price: $250 per night
Airbnb Salida River Retreat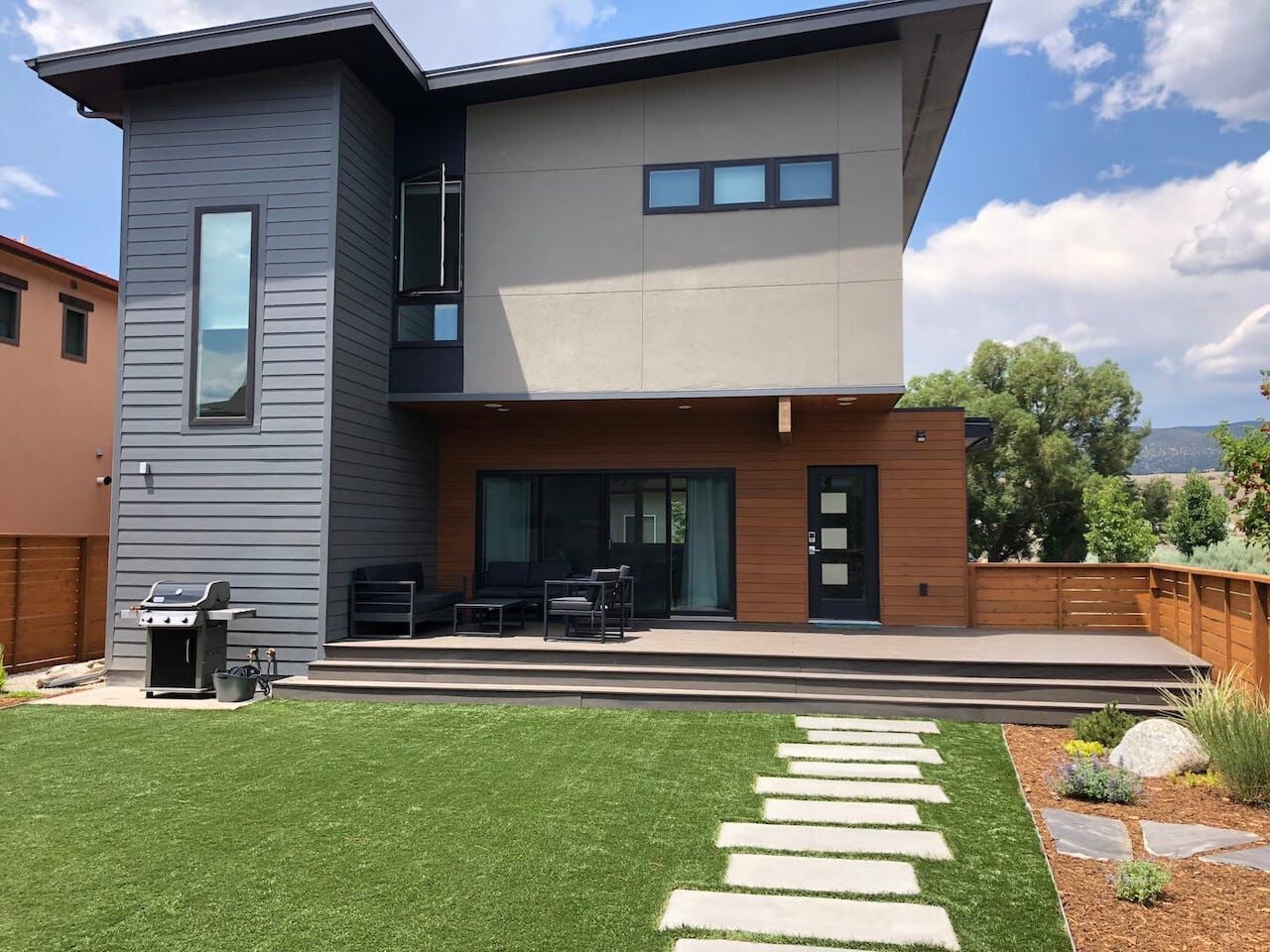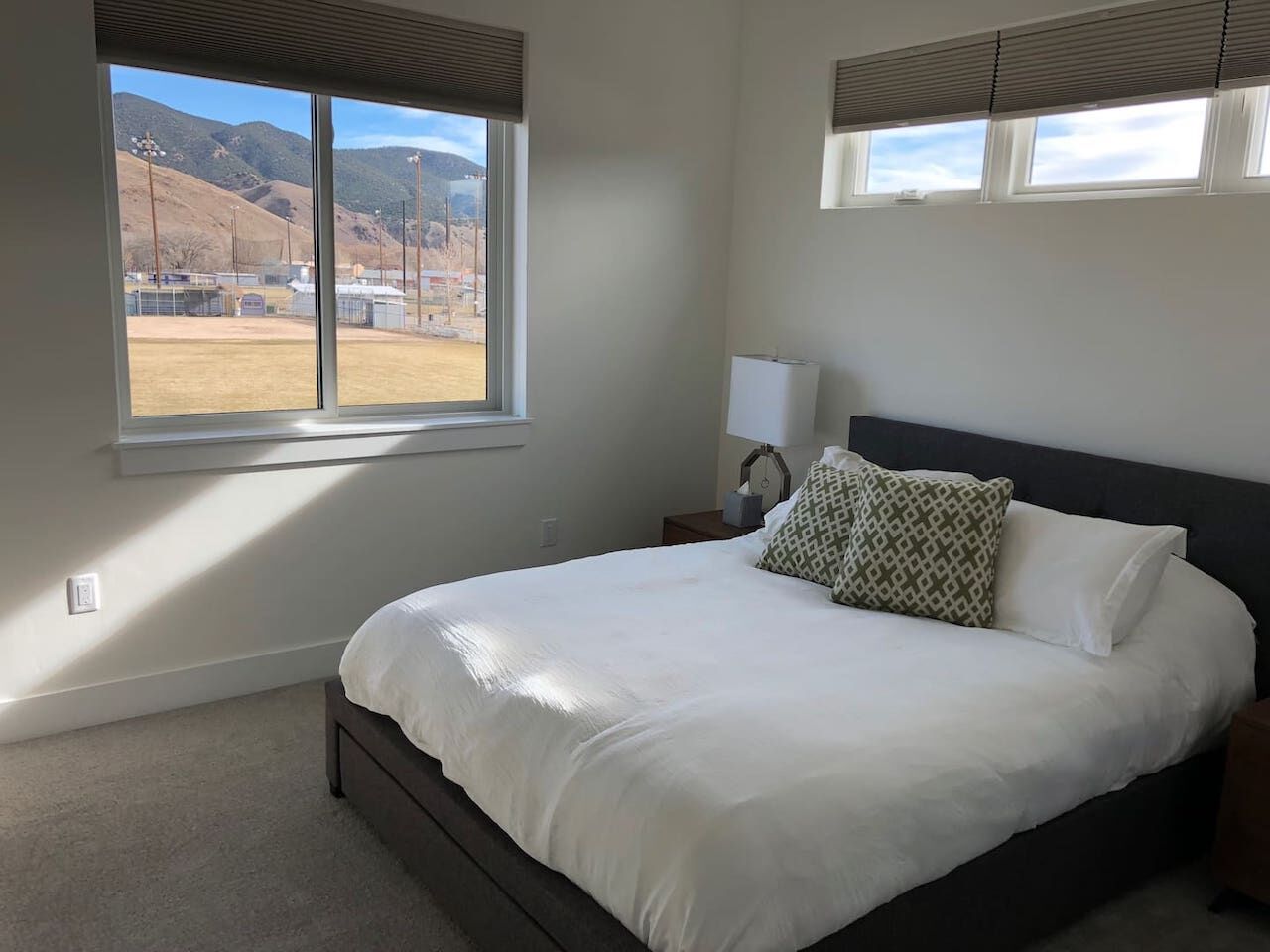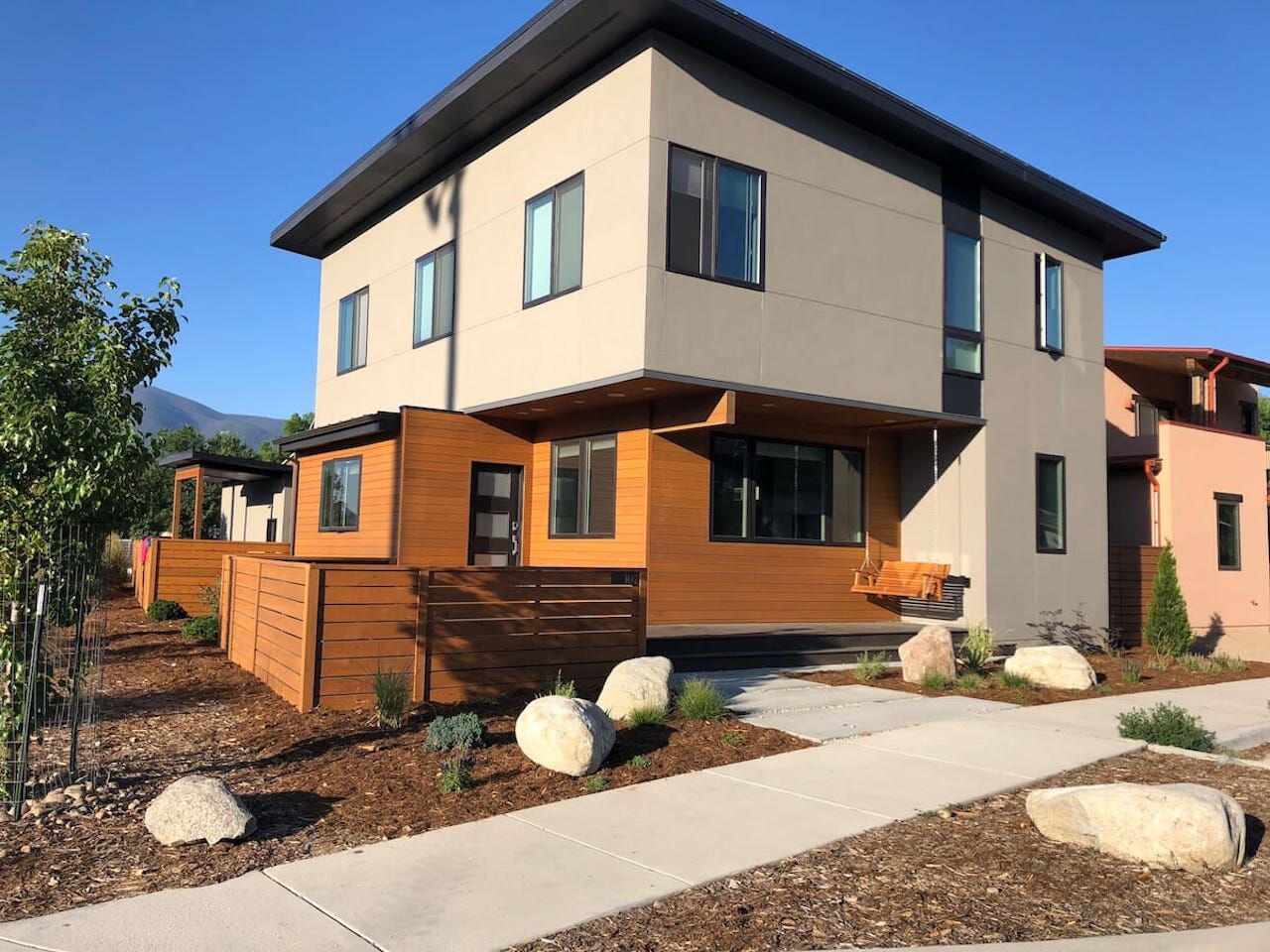 Ten minutes from downtown and just above the Arkansas River, this Salida Airbnb is ideal for groups and family get-togethers. The house is spacious, with a modern kitchen and trimmings. Bedrooms feature views of the mountains — and the patio is perfect for grilling in the Colorado summer air. Here you'll have plenty of space to spread out without sacrificing the amenities that make Salida Colorado's most unique mountain town.
Nine guests, three bedrooms
Price: $257 per night
Visiting Colorado? Check out our full run-down of the best accommodations across the state:

These gorgeous Summit County Airbnbs are the perfect home for your group ski trip

The six Vail hotels perfect for your upcoming ski getaway

The 12 best Airbnbs in Denver for beer tours, 420, and mountain vibes

10 Airbnb Estes Park area rentals for a beautiful Rocky Mountain National Park stay

Take the stress out of your travel day at one of these Denver airport hotels
Top Airbnbs in Durango, Colorado
Skyhouse Airbnb Durango downtown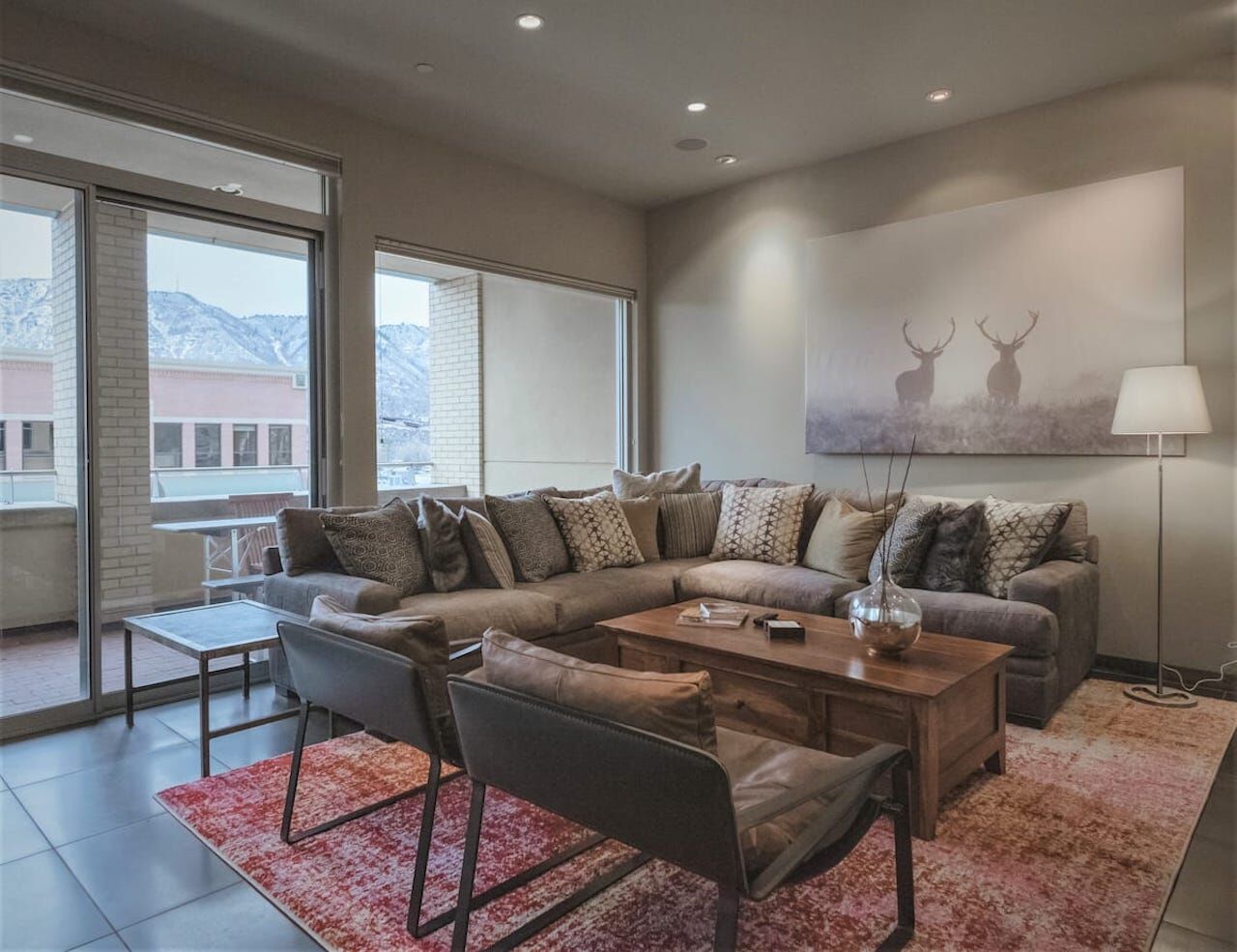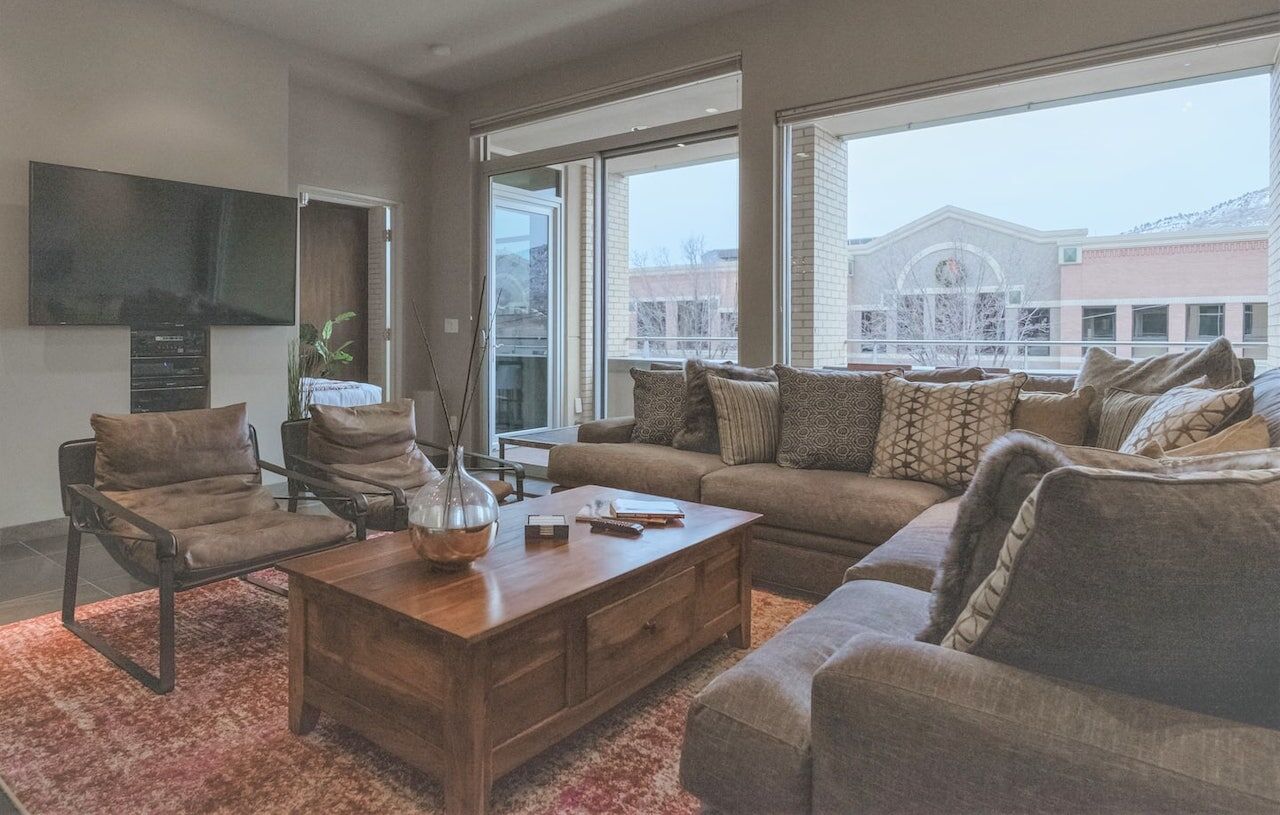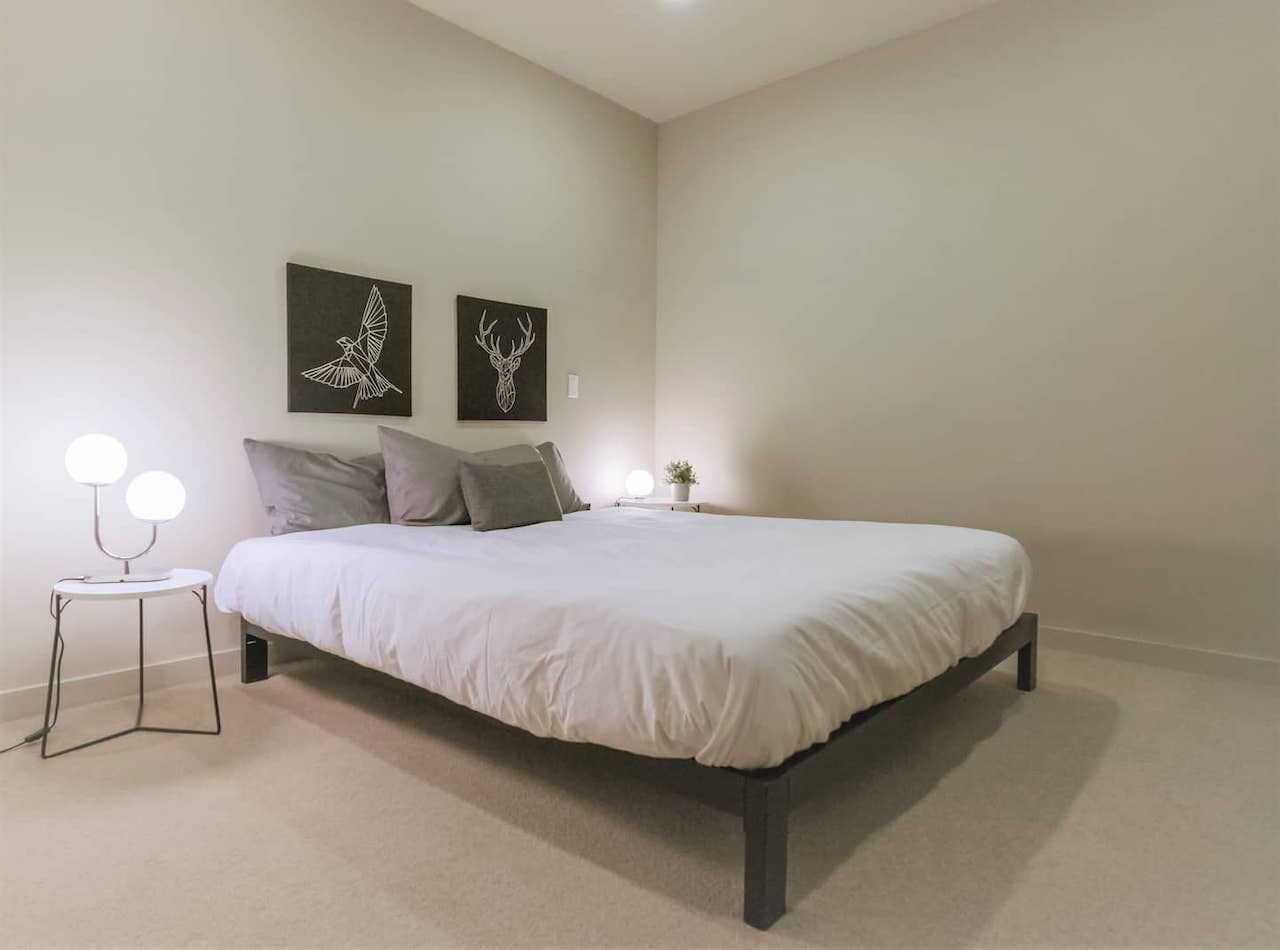 Durango's downtown is tops among all Colorado mountain towns. With as many restaurants per capita as San Francisco, and a vibe that expertly crosses mountain chic and western heritage, experiencing the town center should be part of your Durango stay. This luxury Durango Airbnb is right on Main Street and within walking distance to the City Market grocery store, as well as the historical El Rancho tavern, and many of the town's best restaurants like Steamworks Brewing, Seasons, and Ken and Sue's. Everything is walkable, and if you have a mountain bike, you can even access trails without needing to drive.
Six guests, two bedrooms
Price: $300 per night
Riverside townhome with rooftop deck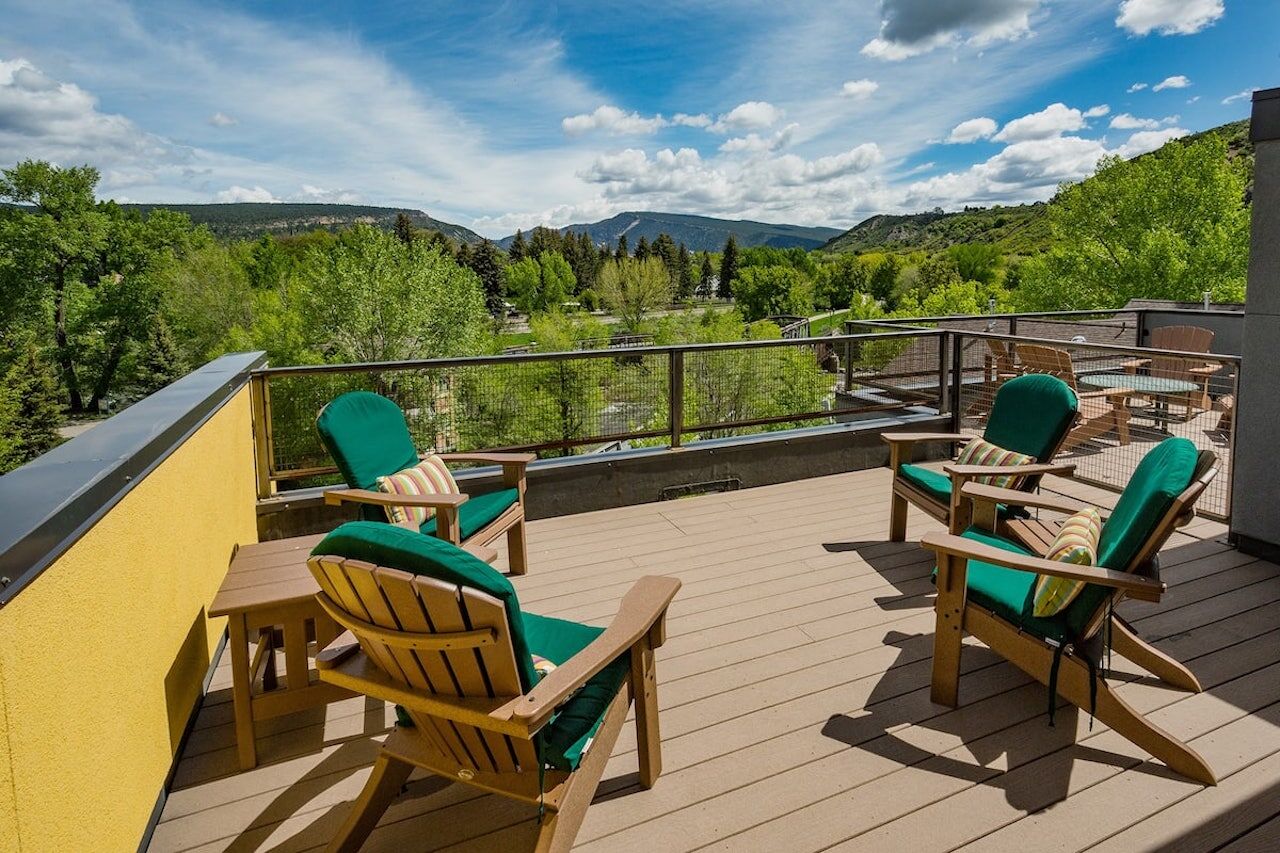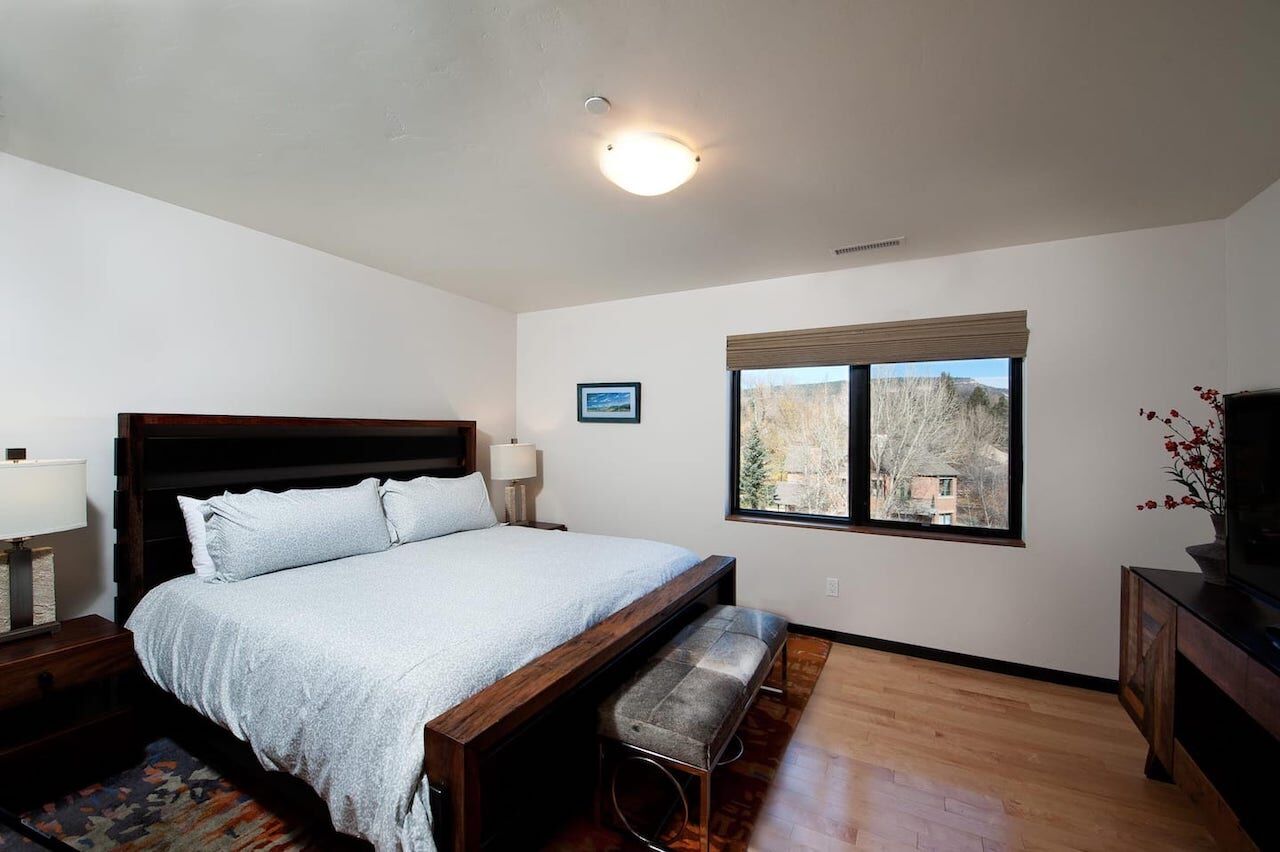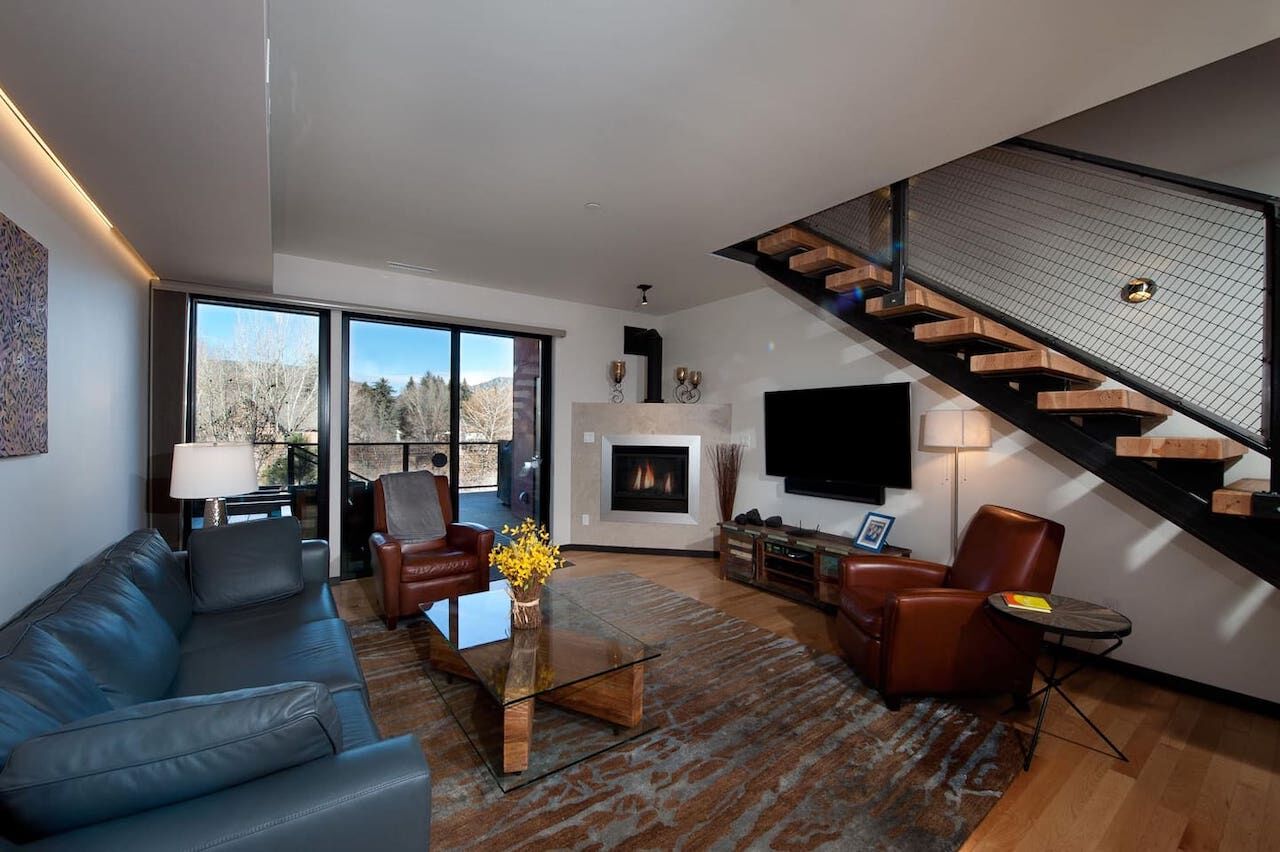 Here's a little secret about Colorado mountain towns: They're just as good in the summer as in winter. Durango, in fact, is even better in summer — when the rugged San Juan Mountains are in full bloom and the town is surrounded by green. Sip a Ska Brew on the rooftop deck overlooking the river after a rafting or tubing outing, and we absolutely recommend strolling the river trail through town. This townhome is a picture-perfect example of southern Colorado Airbnbs, giving you easy access to the best of Durango along with its natural surrounds — the ultimate full-circle experience in southwest Colorado.
Four guests, two bedrooms
Price: $336 per night
Cabin next to Purgatory resort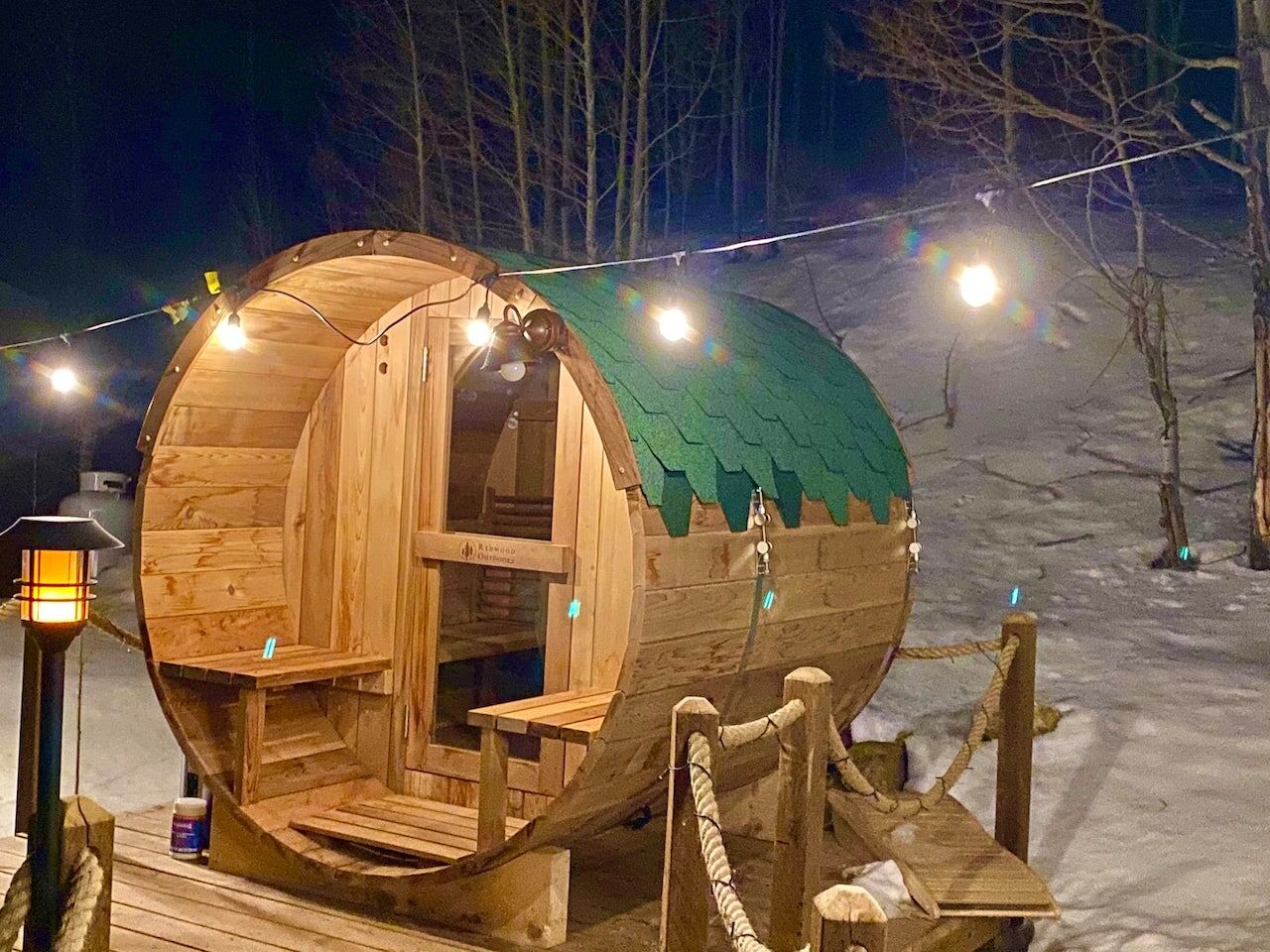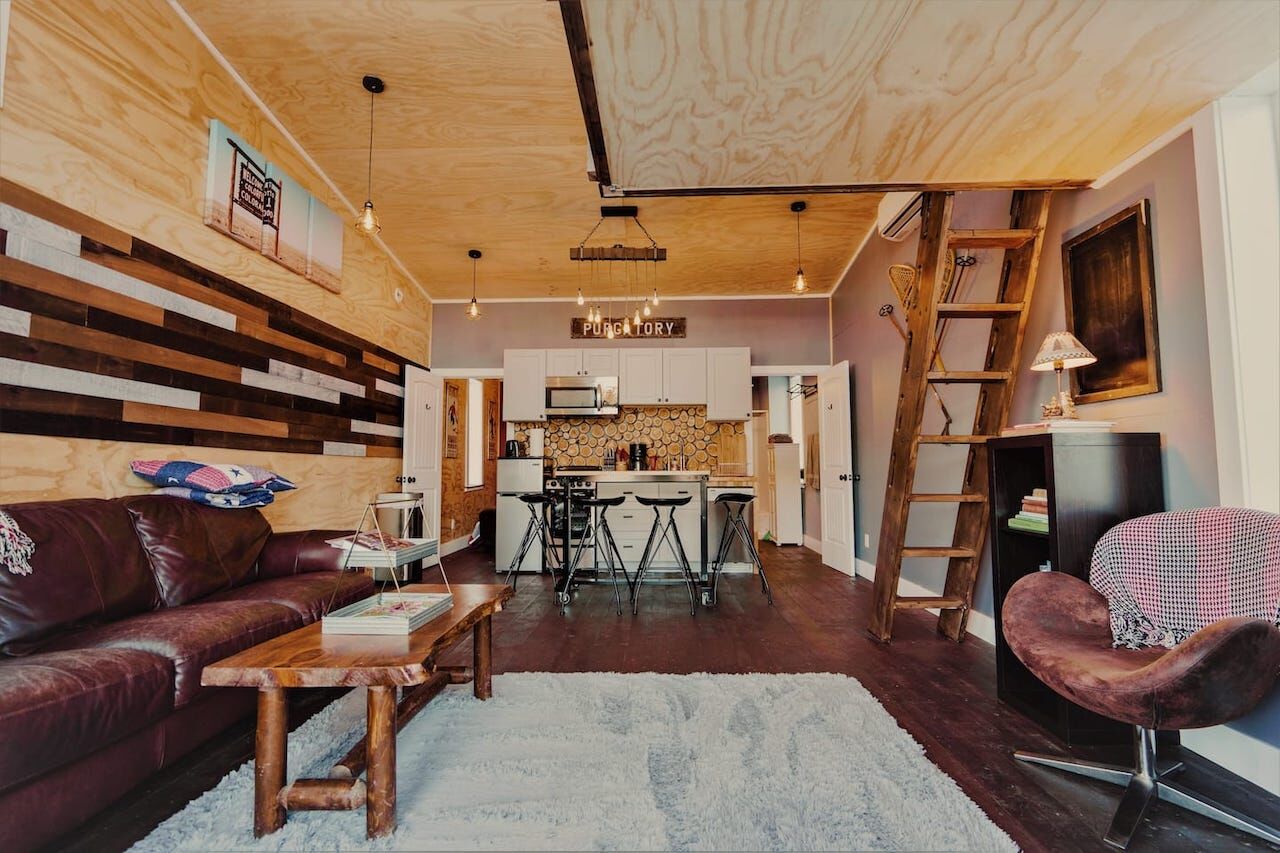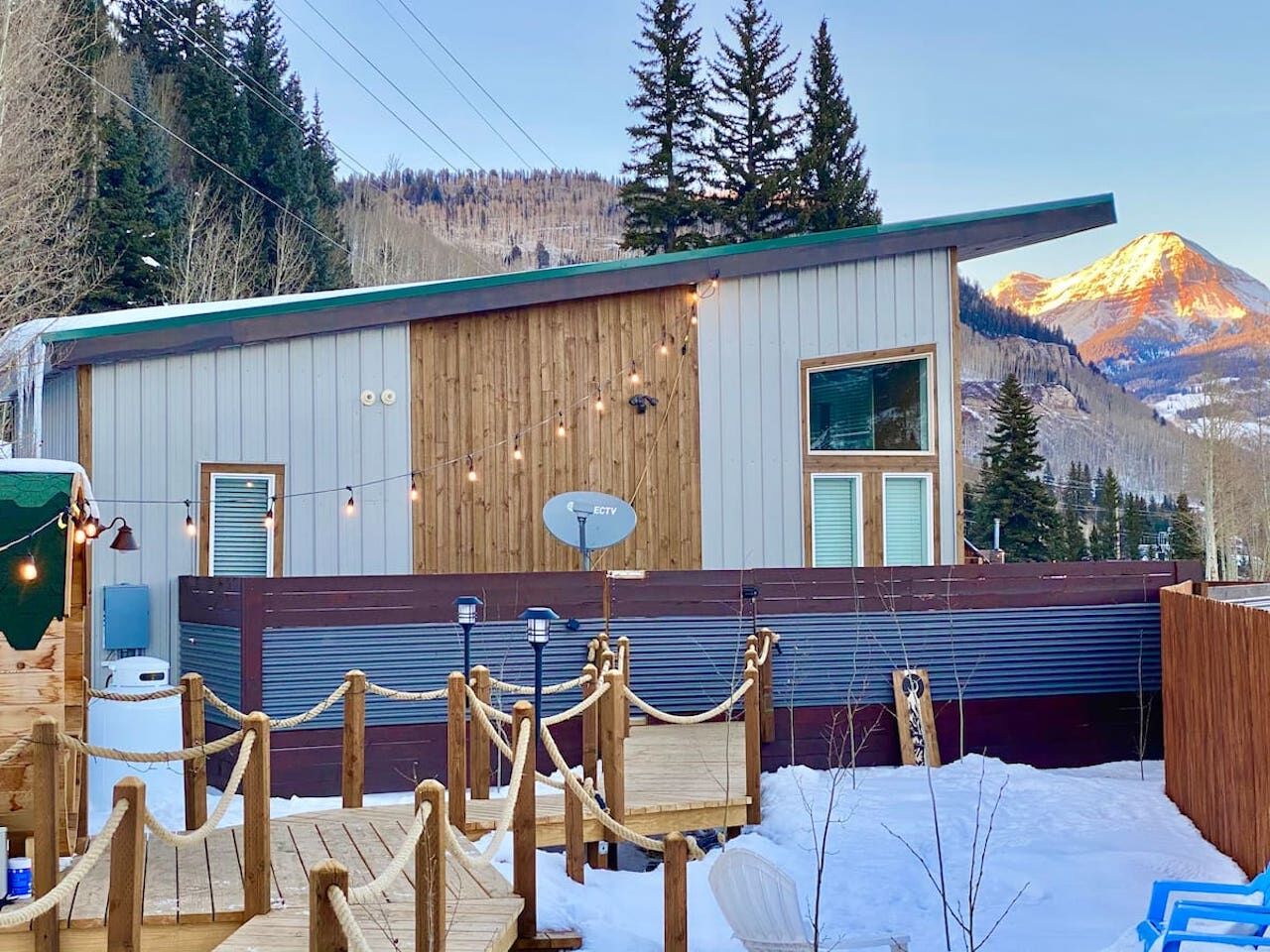 The San Juan Mountains are as close as the Rockies get to The Alps. This cabin is among the most beautiful southern Colorado Airbnbs and, as a bonus, puts you in those mountains, with Purgatory Resort just up the road and downtown Durango 15 minutes away. If visiting for hiking or a visit to the ski resort, this condo is ideally located and even features a hot tub and wooden sauna — adding a dose of Scandinavian flair to the rugged San Juans.
Four guests, two bedrooms
Price: $270 per night
Top Airbnbs in Pagosa Springs, Colorado
Forever View cabin in Pagosa Springs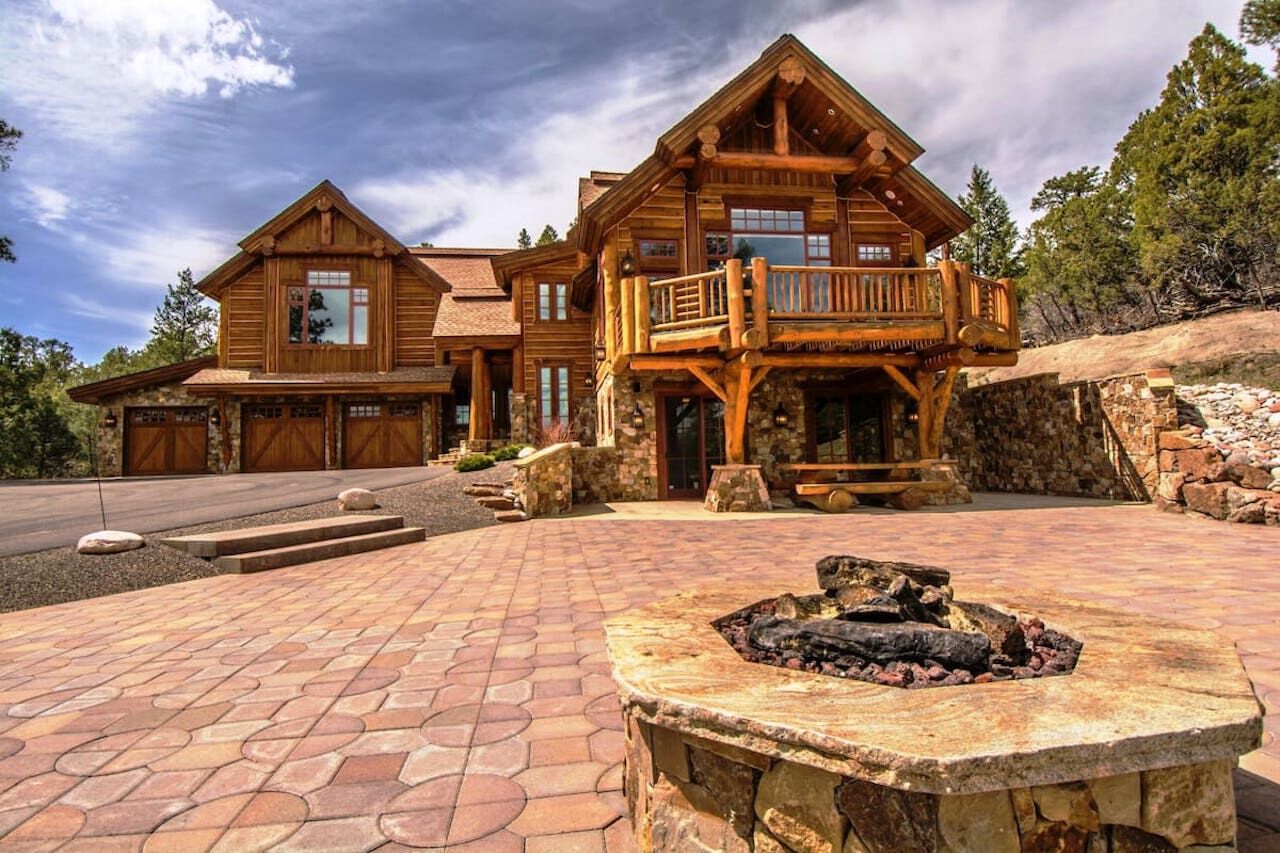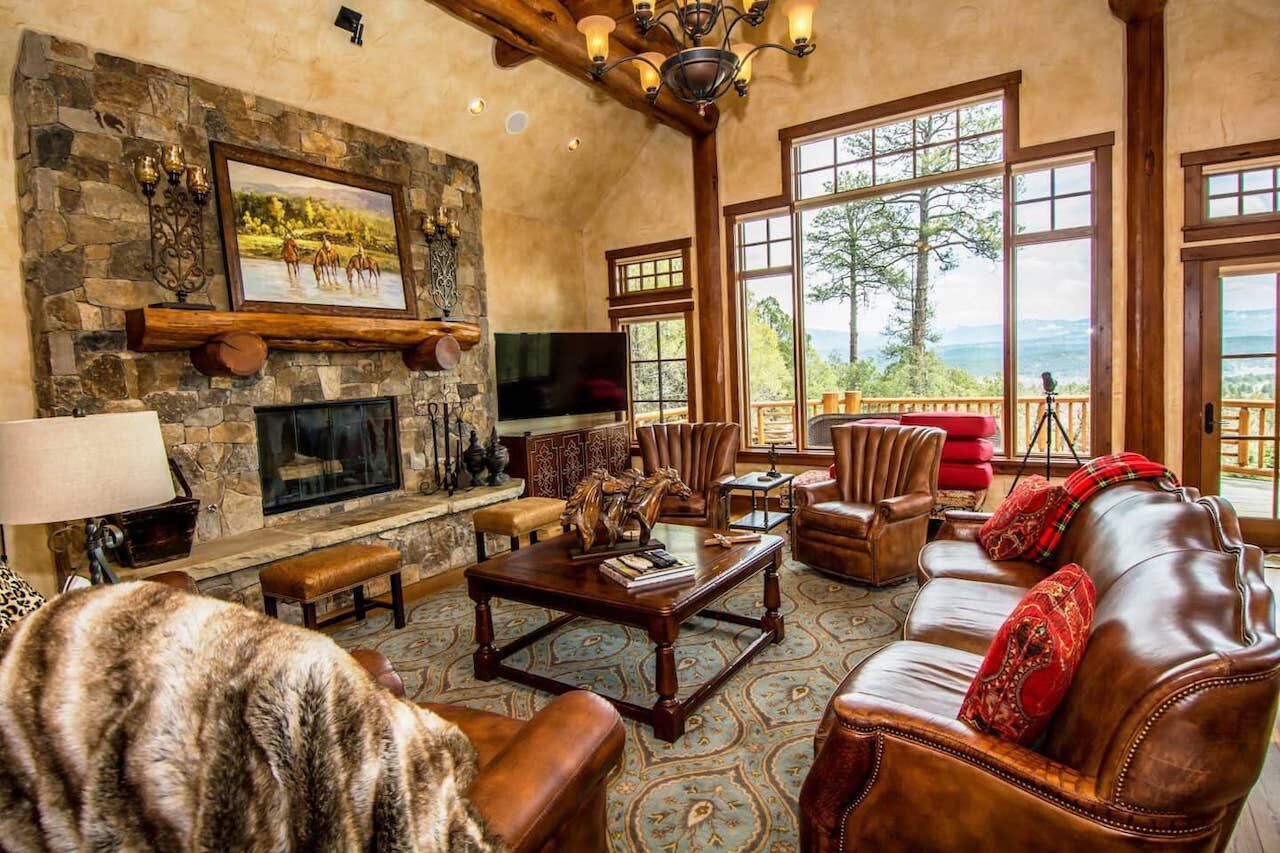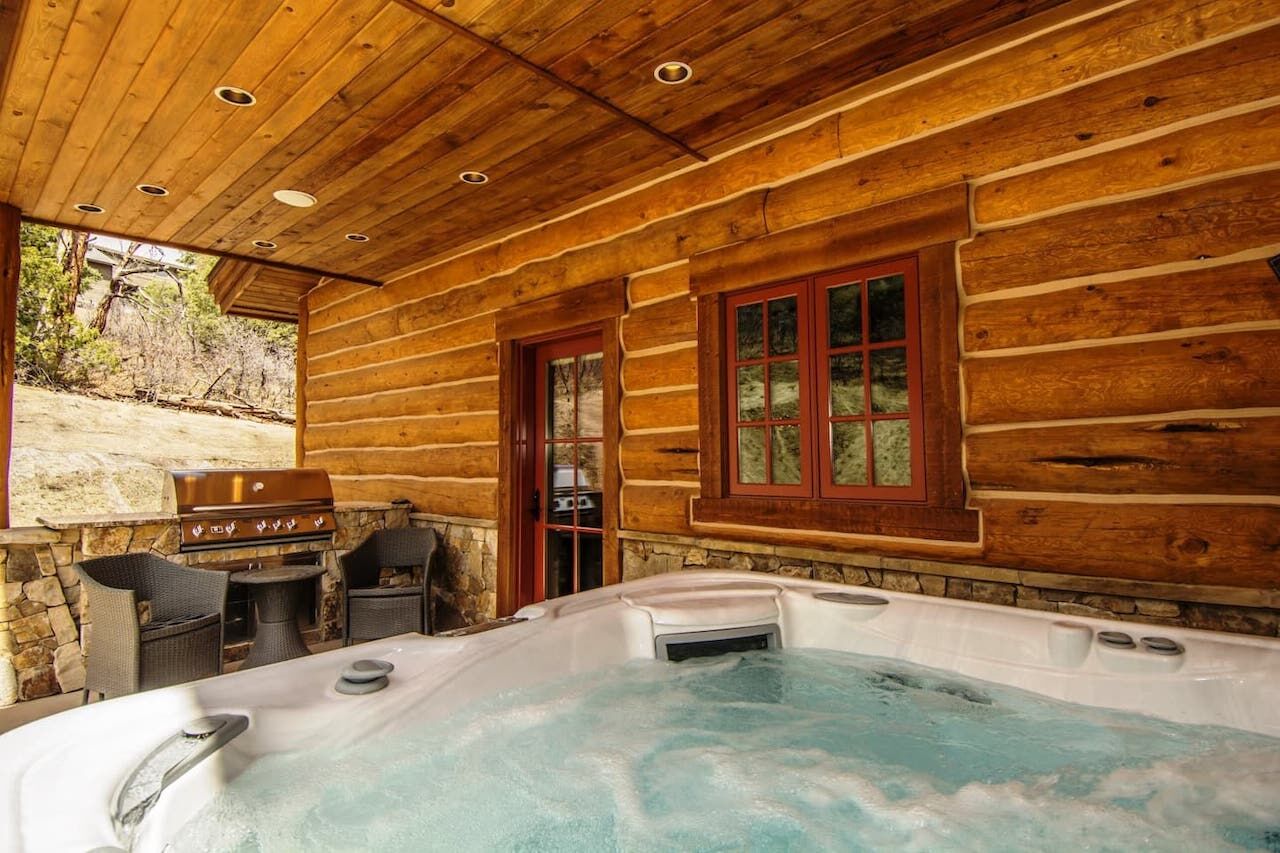 Pagosa Springs is the best place to experience Colorado's high-altitude ranching culture. The Forever View Cabin puts you right there. You'll stay in a gorgeous log mansion with a hot tub, outdoor gas fire pit, and unparalleled views of the San Juans. This property is perfect for a family reunion, bachelor or bachelorette party, or a get-together with long-lost friends. Wolf Creek Ski Area is 30 minutes away, and there are plenty of trails for hiking, snowshoeing, and more within easy reach of the home.
Ten guests, four bedrooms
Price: $1,135 per night
Pagosa Peak Cabin at The Ridge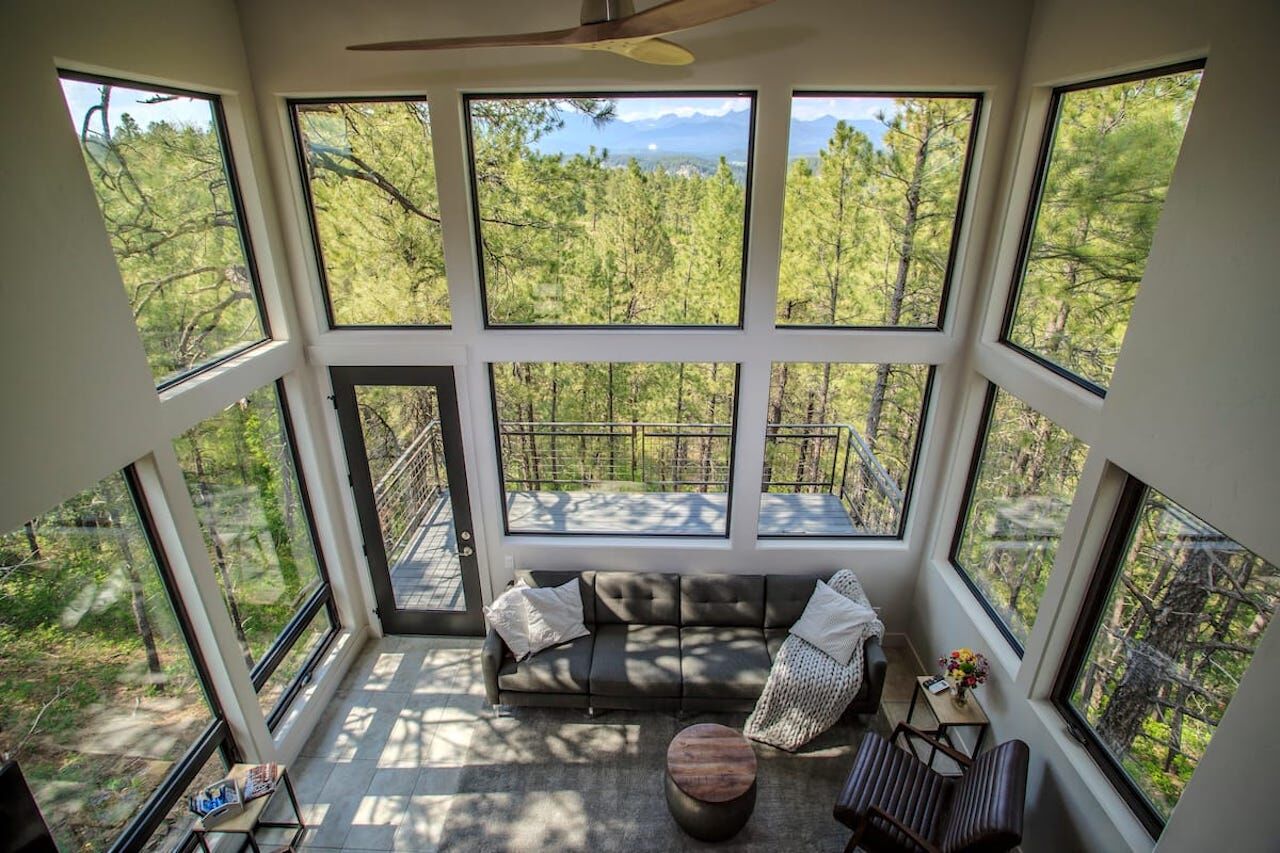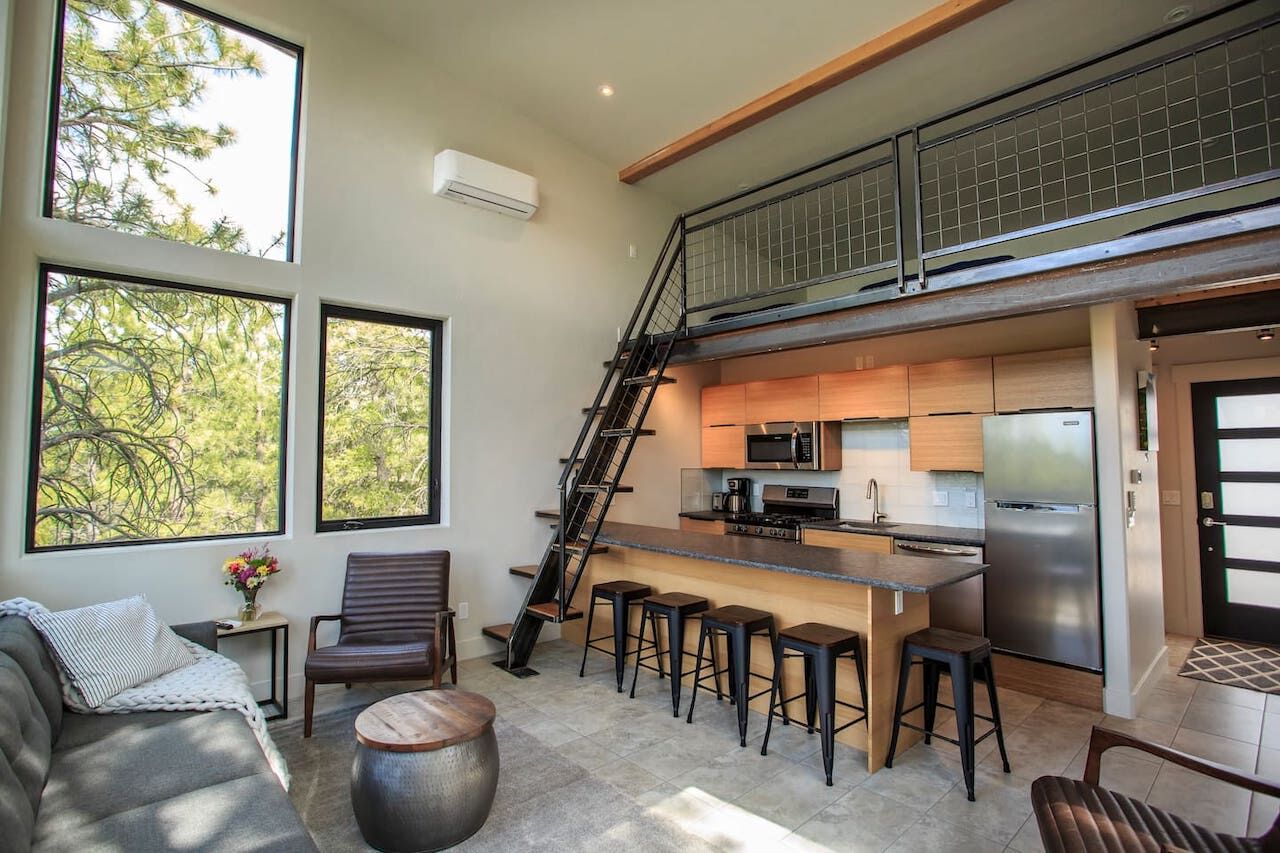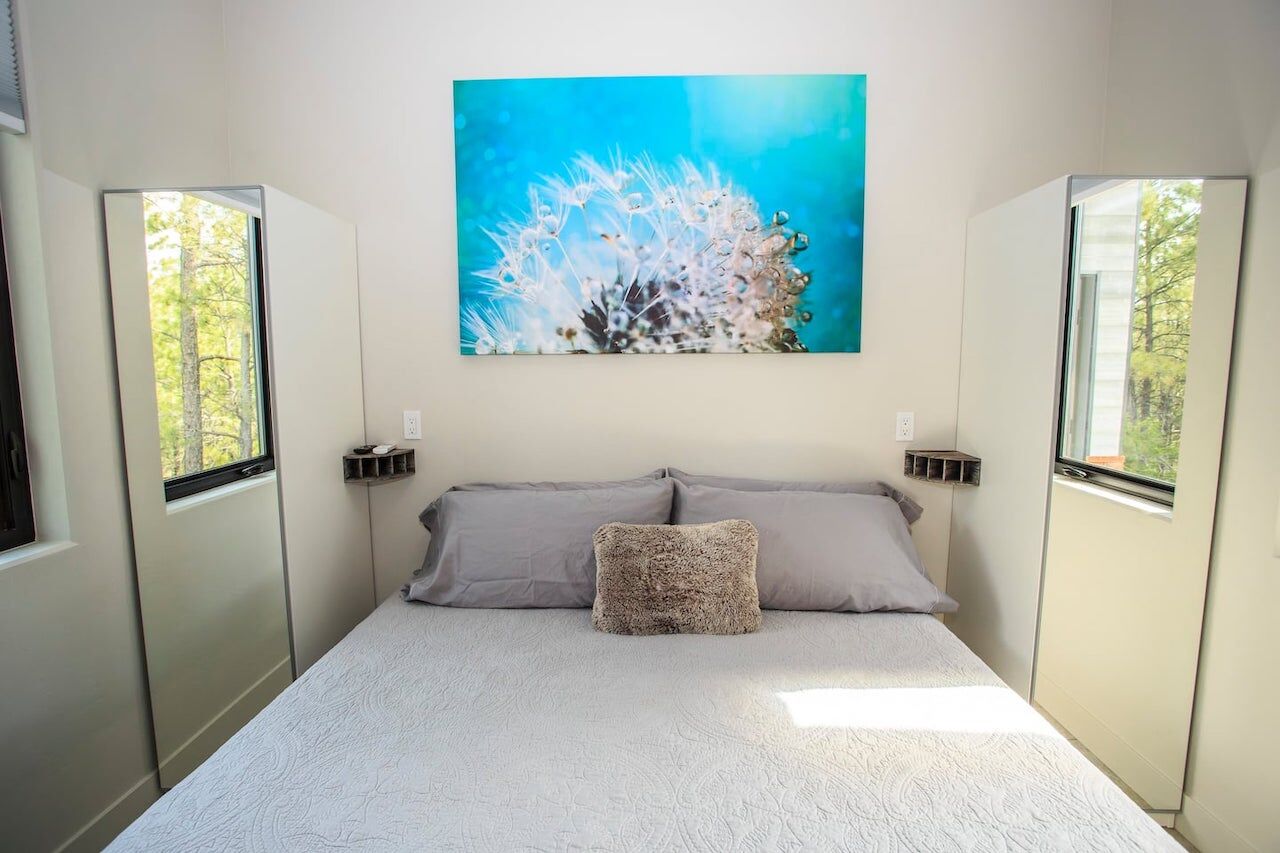 More affordable but with incredible mountain views, Pagosa Peak Cabin at The Ridge is a mountain hideaway that makes you feel as though you're camping. That's because with 360-degree views of the San Juans and trails right out the door, you basically are. Just with luxe amenities like a chef's kitchen and a nice bathroom, and warm sheets to cuddle up under at night. Of all southern Colorado Airbnbs, this is one place where the view from the loft rivals the view from the outdoor deck.
Five guests, two bedrooms
Price: $225 per night
What did you think of this story?