7 Outdoor Things To Do in Orlando Besides Theme Parks
It's not surprising that Orlando is known primarily for theme parks, since it's home to both Disney World and Universal Orlando, which have multiple massive amusement parks.
But there are plenty of things to do in Orlando besides theme parks, and considering the cost and crowds at places like Disney World, you may find that it's a lot more peaceful to spend a few days or your Orlando vacation away from the parks. Theme parks, that is.
The seven parks below represent the best places to find things to do in Orlando besides theme parks, like taking a glass-bottom boat tour over a bright blue river or catching a showing of Shakespeare in the Park. Most parks are open year-round, though they may have limited hours during shoulder seasons (like November or March). Expect crowds nearly everywhere you go on weekends or during school vacations.
Where to find things to do in Orlando besides theme parks
The parks on the map above represent the best of Orlando — and yes, that does include two parks owned by the various theme park mega-companies. But we've also included nearby state parks and one park in downtown Orlando where you can find everything from museums to concerts.
Orlando is generally not a very walkable city since it's so spread out, but car rentals are affordable and rideshare services are readily available 24/7.
We hope you love the spaces and stays we recommend! Just so you know, Matador may collect a small commission from the links on this page if you decide to book a stay. Listed prices are accurate as of the time of publication.
Best state park in Orlando: Blue Spring State Park
Just north of the city is Blue Spring State Park, and spending a day there is of the best things to do in Orlando besides theme parks. It's known for the namesake crystal-clear spring, popular for swimming, kayaking, fishing, and wildlife viewing. At a natural temperature of around 72 degrees Fahrenheit, the spring is the largest and one of the warmest in Florida.
This is one of the best parks in Orlando for wildlife viewing, as the warm water is a winter refuge for manatees, an endangered species native to Florida. They're usually there in the winter, and while they're simply cute as can be, it's important to give them plenty of space — which means only swimming or paddling in approved areas within the park. In addition to manatees, you can usually spot sandhill cranes, herons, alligators, and several species of turtle.
One of the best ways to explore the park is on a guided kayak tour, and local operator Blue Spring Adventures is licensed to operate within the park (as well as nearby  Hontoon Island State Park).
Best family park near Orlando: Weeki Wachee State Park
 

View this post on Instagram

 
Weeki Wachee State Park is the best park for families in Orlando. Well, okay –it's not actually in Orlando. It's in Weeki Wachee, Florida, about an hour from Orlando. The park offers a range of activities for families to enjoy together, including scenic boat tours, wildlife shows, kayaking, fishing, swimming, hiking and biking, and picnicking.
But one of the park's most unique and popular attractions are the live mermaid shows. They're held in an underground theater and have been a staple at the park since the 1950s. During the shows, professional mermaids swim and perform while breathing through hoses connected to the surface. The mermaids perform a variety of routines, including swimming and dancing, and there are ops for visitors to take photos with the mermaids.
In addition to the mermaid show, the park also offers glass-bottom boat tours, paddleboard rentals, a birds of prey demonstration, and swimming at Buccaneer Bay — a natural spring with two tall waterslides and a lazy river.
Cost: The park entrance fee is $13 per vehicle and includes the mermaid show, though other activities have an additional fee.
Best museum in Orlando for events: Loch Haven Park
Loch Haven Park is a cultural hub in Orlando. The multi-use park is home to several cultural institutions, including the Orlando Museum of Art, the Orlando Science Center, the Mennello Museum of American Art, and the Orlando Repertory Theatre, all of which are open to the public. The park also features several outdoor spaces, including a lake and walking paths, making it a popular destination for picnics and morning walks. At only 45 acres, it doesn't particularly have hiking trails, but it does have fantastic events.
If you're looking for things to do in Orlando besides theme parks, check out the event schedules for some of the park's many special events. You'll find performances from the Orlando Fringe Theater Festival, a full season of performances from the Orlando Ballet, and ongoing classes and exhibits through the Orland Museum of Art.
Cost: Loch Haven Park is totally free to enter, but there are fees for the museums and most stage performances.
The best Orlando Park for glamping: Lake Louisa State Park
At just 30 minutes from downtown Orlando, Lake Louisa is one of the best parks in South Florida for sleeping under the stars — but that doesn't mean in tent. At Lake Louisa State Park, you can reserve either a furnished glamping tent complete with furniture and coffee makers, or an even more luxurious safari-style glamping tent. Both options are waterproof and cozy, but the best part is that they're in one of the best parks near Orlando.
Lake Louisa offers plenty to do, including guided science hikes, horseback riding trail tours, or historical kayak tours, during which your guide will teach you about the history of the region as you paddle through the park's calm waterways.
Cost: Admission to the park is only $5 per vehicle, but most activities have an extra fee.
Best Orlando theme park: Universal Islands of Adventure
Okay, we had to include one. Universal's Islands of Adventure is a relatively large theme park, spanning more than 100 acres. It features multiple islands, each with its own unique theme and signature rides and attractions. It's well-known for its fully immersive environments, state-of-the-art rides, and diverse offerings, making it a popular destination for tourists and locals alike — especially those who are fans of the Harry Potter series, Marvel superheroes, or the Jurassic Park movies.
Islands of Adventure has seven sections: Marvel Super Hero Island, Jurassic Park, The Lost Continent, King Kong's Skull Island, The Wizarding World of Harry Potter, Toon Lagoon, and Seuss Island. It's a strong contender for being the best Orlando theme park thanks to rides like:
The Amazing Adventures of Spider-Man: A 4D virtual reality ride that takes you through the streets of New York City with Spider-Man
Harry Potter and the Forbidden Journey: A ride through Hogwarts School of Witchcraft and Wizardry
The Incredible Hulk Coaster: A high-speed roller coaster that takes you through loops and turns at incredible speeds
Jurassic Park River Adventure: A water ride through Jurassic Park with encounters with dinosaurs
Jurassic World VelociCoaster: A brand-new roller coaster that hits speeds of more than 70 mph (nearly three times the speed of what an actual velociraptor could likely have hit).
Cost: Ticket prices for Universal's Islands of Adventure vary, but a one-day ticket for an adult can cost around $104. Prices may be different depending on the time of year and other factors. You'll find deals on tickets if you book in advance online.
Best water park in Orlando: Blizzard Beach
 

View this post on Instagram

 
Blizzard Beach is the best of the water parks in Orlando thanks to its over-the-top commitment to theme. Blizzard Beach (a Walt Disney World resort) has quite the backstory: it's designed to look like a melted ski resort, complete with snowmen, skis, and restaurants with clever names like "Avalunch."
Some of the most popular attractions at Blizzard Beach include the 120-foot tall slide of Summit Plummet, and Toboggan Racers: a waterslide based on the idea of
"what would it be like to fly down a melted toboggan run?" Of course, you'll also find favorites like a lazy river and wave pool.
The park is generally open year-round (as are most water parks in Orlando), though it may sometimes close for cleaning or repairs. However, if it is closed, nearby Typhoon Lagoon will almost certainly be open. Both heat all the water in the park, so you don't have to worry about actually feeling like you're swimming in snowmelt.
(Oh, and yes: there are plenty of details from Frozen scattered throughout Blizzard Beach.)
Cost: Adults tickets are $69, youth are $63. Buy in advance online to ensure your spot.
The best hotel with a water park in Orlando: Grove Resort and Water Park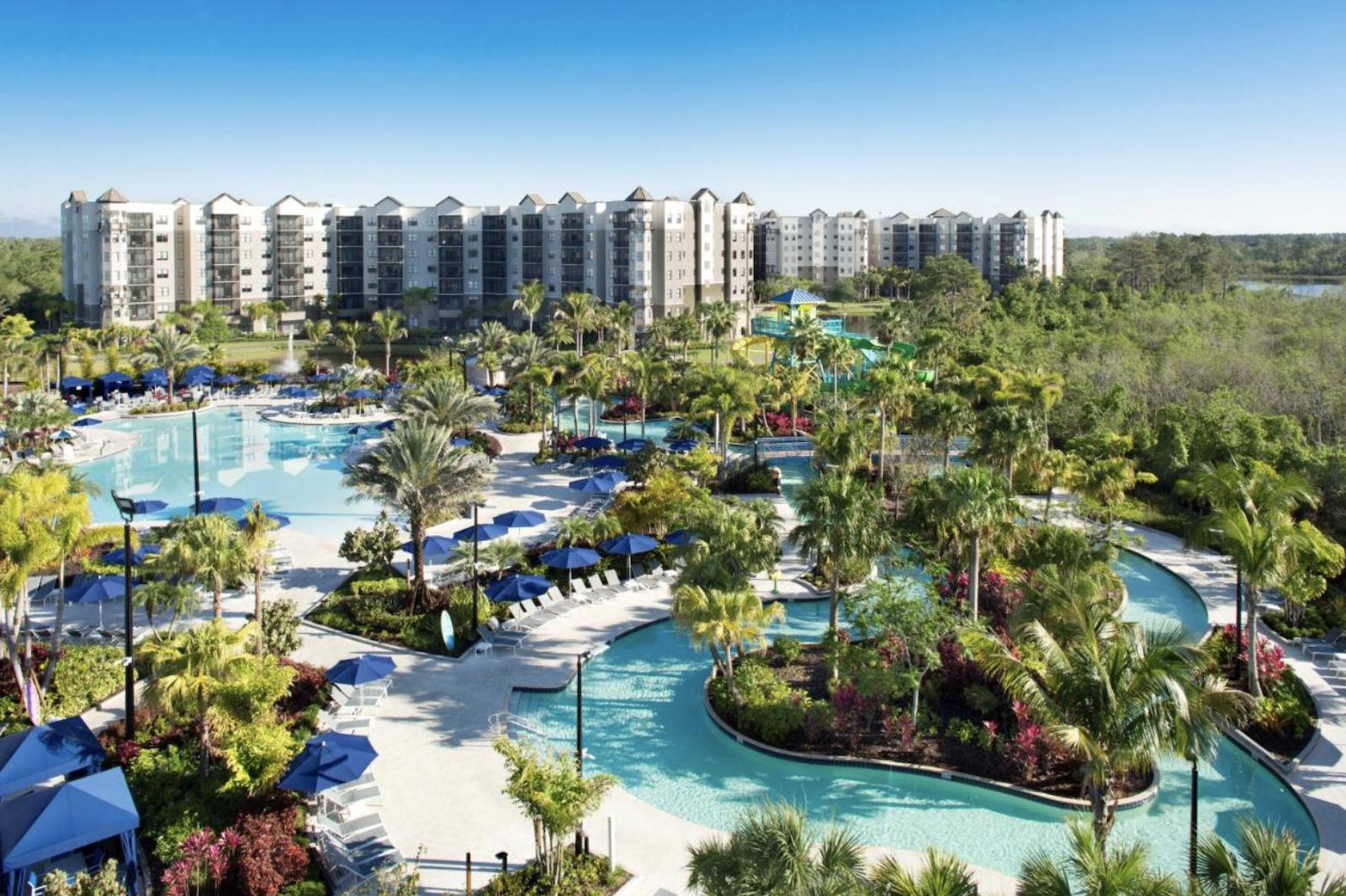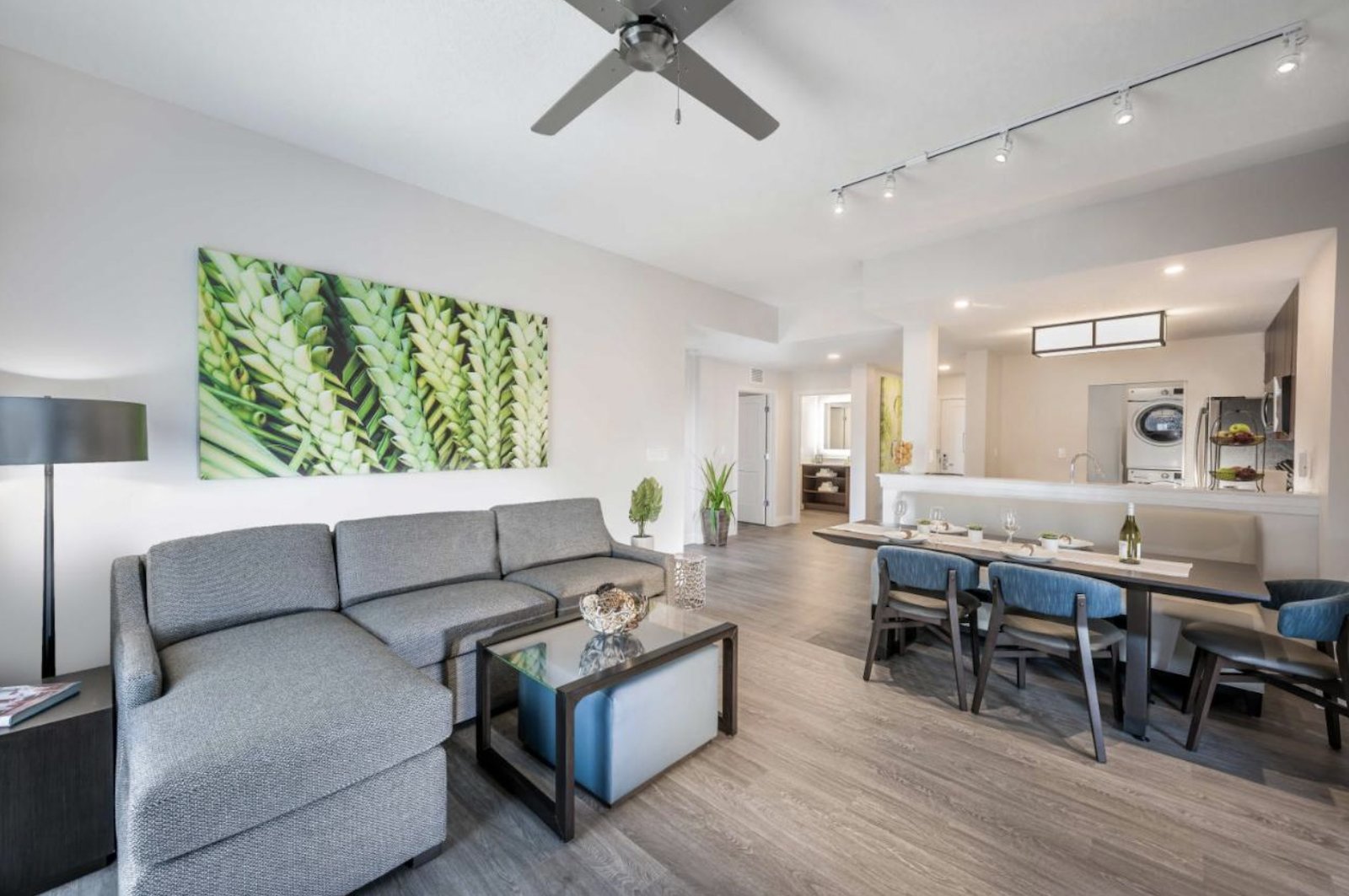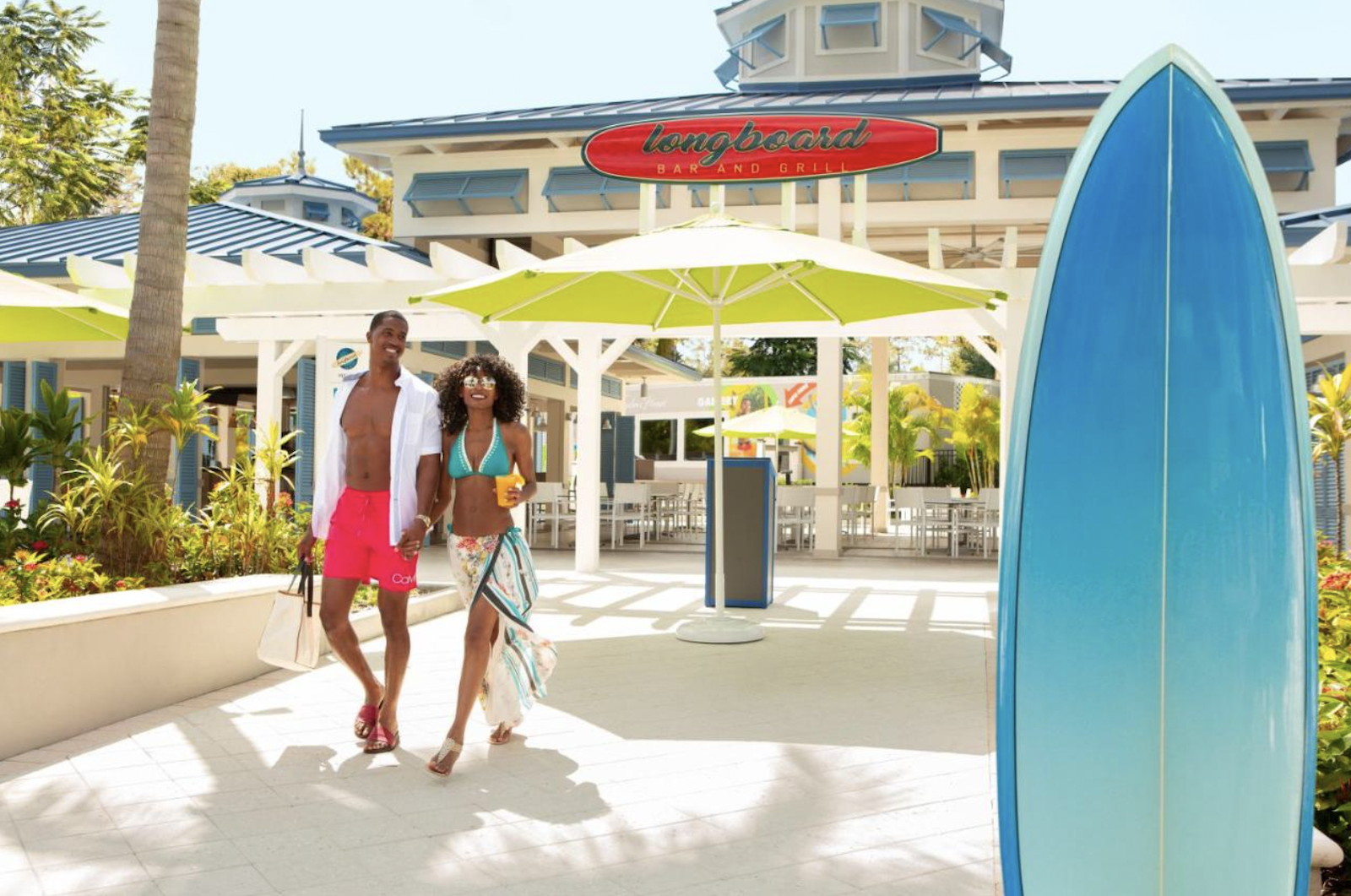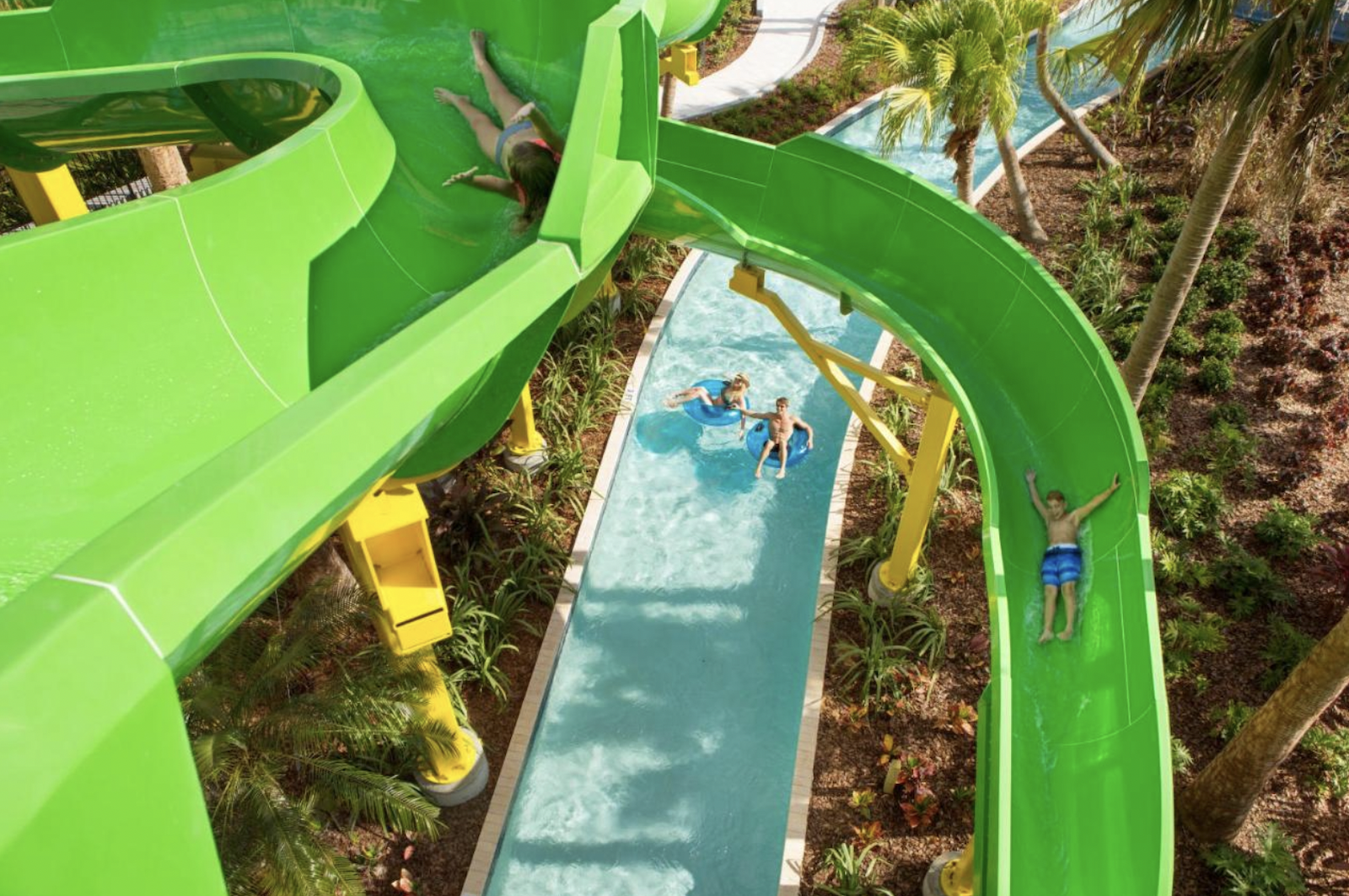 We hope you love the spaces and stays we recommend! Just so you know, Matador may collect a small commission from the links on this page if you decide to book a stay. Listed prices are accurate as of the time of publication.
If your Orlando itinerary includes things to do in Orlando besides theme parks but you still want the chance to get in a quick waterslide ride or two in the afternoons, book a hotel with a waterpark. One of the best is Grove Resort and Waterpark in Kissimmee, about 10 minutes from Disney World.
The best part about the hotel is that it has its own on-site waterpark, and it's a pretty good one at that. Admission to Surfari Waterpark is totally free when you stay at the hotel, so you can spend the mornings exploring parks in Orlando and come back for a quick dip in the lazy river before heading to one of Orlando's many great restaurants for dinner. You can also rent cabanas if you want to have a somewhat relaxed day, but still want something more exciting than your standard hotel pool. Better still, it starts at just $209 a night — way cheaper than buying lodging and admission to any of the other waterparks in Orlando.
Where to stay in Orlando
If there's any city in the country with an abundance of places to stay, it's probably Orlando. And on top of that, there are thousands of home rentals and Airbnbs — some of which are as themed as any Disney World resort. This abundance of properties generally keeps prices low (thanks, supply and demand), though it can still get a little pricey around holidays and school breaks. But it's never going to be expensive compared to cities like San Francisco or Chicago. That goes for home rentals, too, especially if you're willing to be a whopping 10 minutes away in Kissimmee.
Chain hotels are big in Orlando, and you may want to consider one even if you aren't a chain hotel person. They tend to be on the cheaper side (which saves money for park tickets) and usually have really nice pools — this is Florida, after all.
The Westin Lake Mary: Near Orlando and Blue Springs
 

View this post on Instagram

 

If you want to spend a few days in Orlando as well as a day or two outside the city at a park like Blue Springs, you'll want to stay somewhere equidistant between the two, like the Westin Lake Mary. Sure, there are plenty of options for Comfort Inns or Quality Suites, but the Westin is a step above, with a nice pool, a roomy outdoor firepit area, and a bar and grill open until 11 PM. Rooms start around $160 a night, and it's about 20 minutes north of Orlando and 20 minutes south of Blue Springs State Park.
The Delaney Hotel: Hip digs in the middle of the city
If your trip includes plenty of things to do in Orlando that aren't theme parks — but, hey, you do actually want to check out the new Jurassic Park ride at Islands of Adventure, consider booking a room at the Delaney. It's near Orlando's popular restaurants and downtown areas, but it's still close enough to the theme parks that you can get to all of them within 15 minutes or so. Rooms automated with high-tech tablets and there's a cool outdoor lounge/bar area plus an on-site tavern for when you want to stay in. Rooms start around $179, plus taxes and fees.
Waterfront Cottage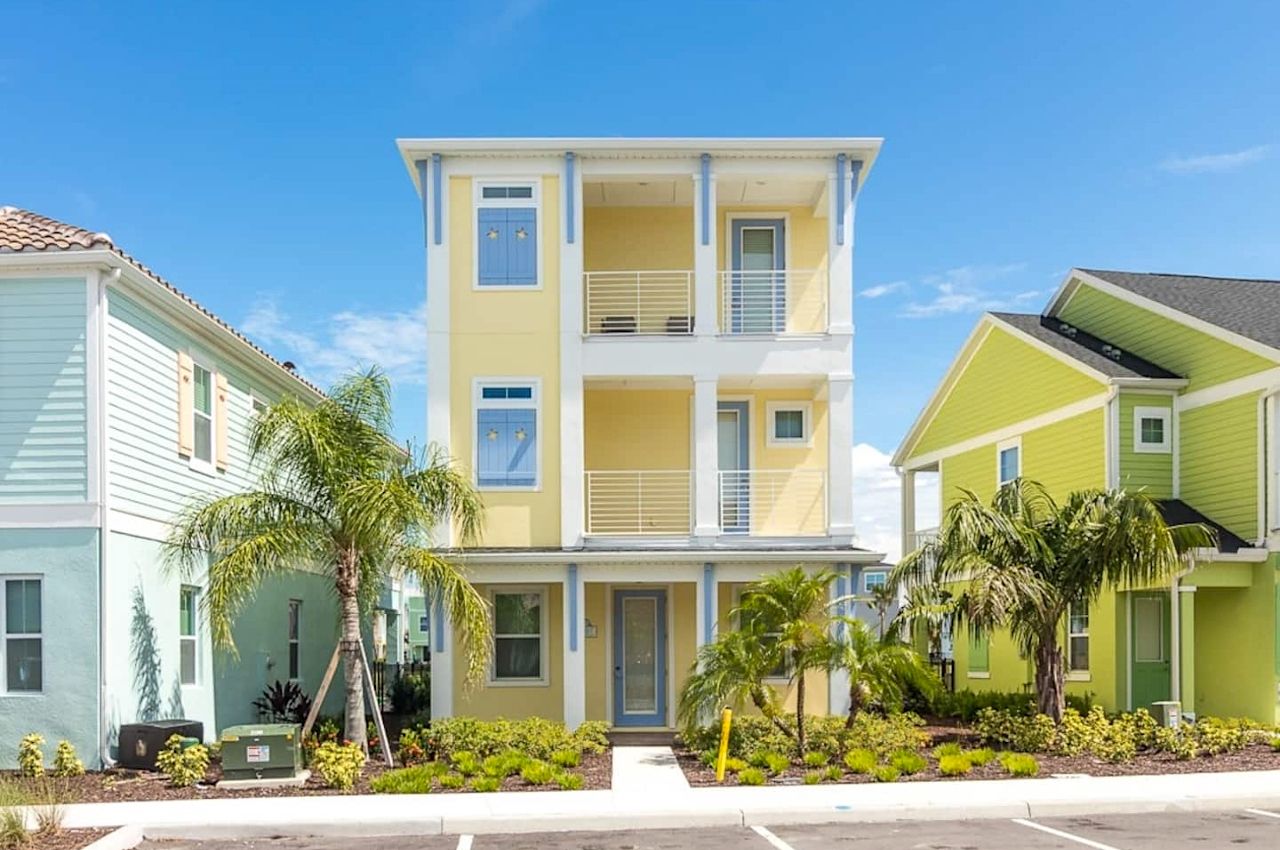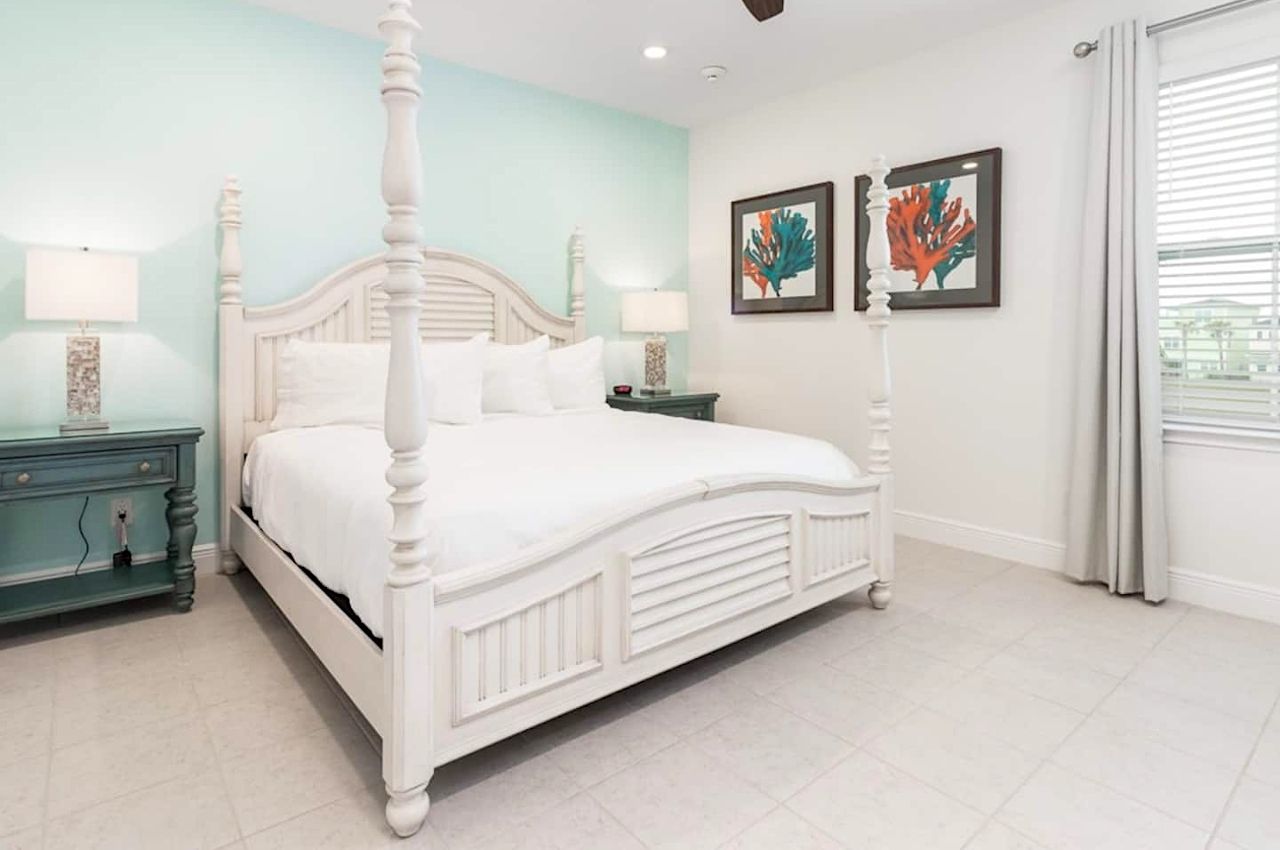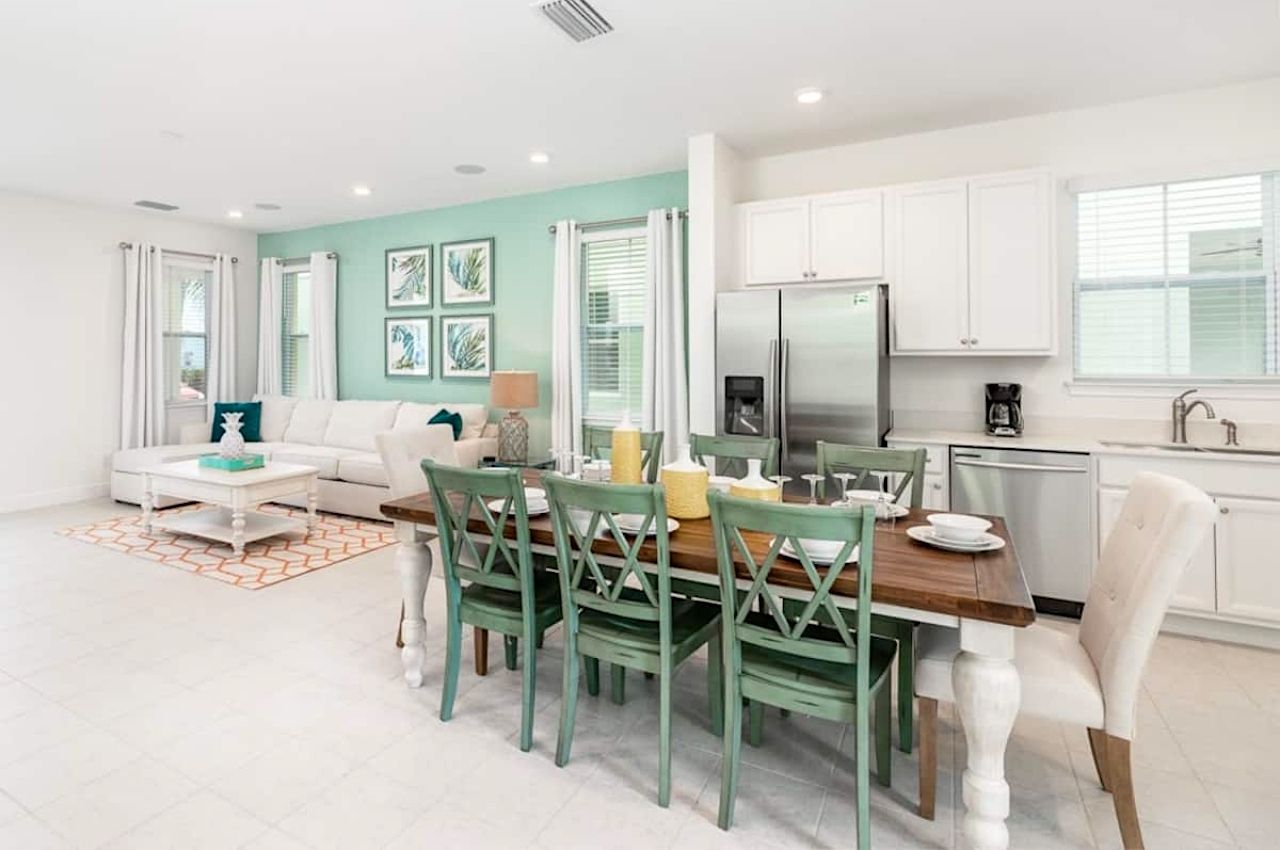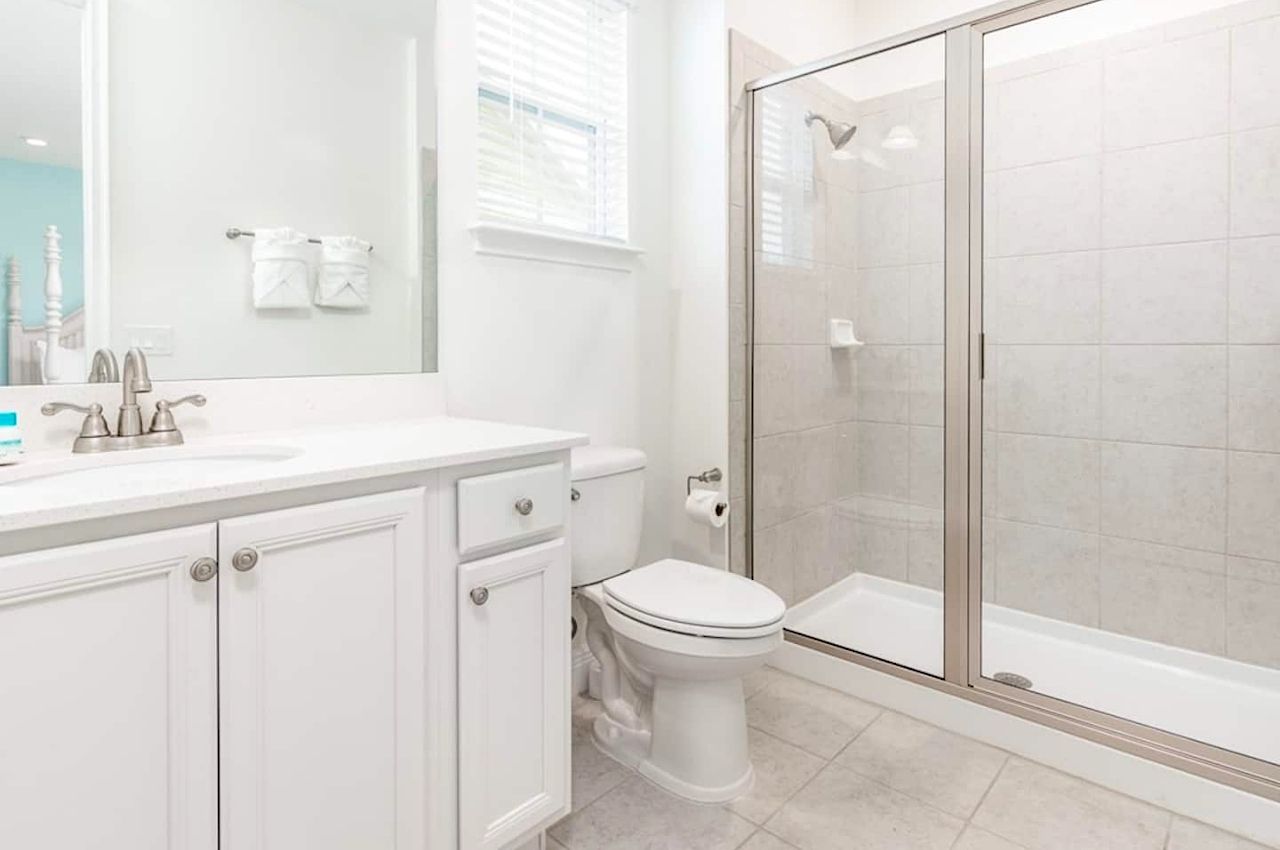 If you prefer home rentals to hotels, look no further than this bright and sunny Airbnb. It has four bedrooms, and because its part of a condo development, it comes with free transportation to the Disney, Universal, and SeaWorld parks. The only downside is that you don't get access to the resort pool, but that's cool — just hit Blizzard Beach or rent kayaks at one of the state parks above if you need some time on (or in) the water. Rental rates start at $199 a night, though most dates are in the $300s per night.
What did you think of this story?