in paid partnership with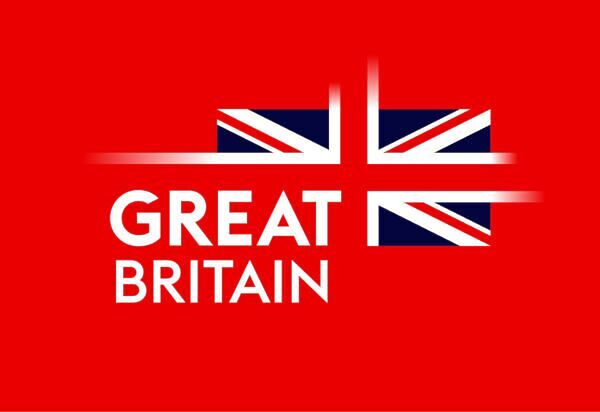 If you associate anywhere in England with William Shakespeare, it's likely Stratford-Upon-Avon, hometown of that most famous of playwrights. But travel to England's Heartland and you'll find out there's more to the story of the Bard (and the land that inspired him) than any one place. Welcome to Shakespeare's England, a region of South Warwickshire that specializes in this unique slice of English history and culture — and that for the most part flies gloriously under the radar.
Even better: It's all a quick drive south of Birmingham, gateway to the Heartland. Fly into Birmingham Airport and be fully immersed in Shakespeare's England within a couple hours of wheels down. Here's what to look out for once you arrive.
Stratford-upon-Avon
Located in the heart of England, Stratford-upon-Avon is a pretty town you probably never would've heard of, save for the fact that it's the birthplace of William Shakespeare. On any tour of Shakespeare's England, this is the obvious first stop.
Start by visiting the house where the "Sweet Swan of Avon" was born and grew up, a half-timbered home from the 1500s that's been immaculately restored. This is where he was first inspired, created some of his first works, and lived with his wife at the beginning of their marriage. If that alone doesn't get your creativity flowing, continue on to the famed Royal Shakespeare Theatre, home to the Royal Shakespeare Company, one of the world's best-known theater ensembles. As well as taking in a show (it'll be one of the Bard's works, obviously), try to hop on a theater tour and take advantage of the photo op from the top of the tower.
You'll need food at some point, and that should mean classic British dishes with a view. The Rooftop Restaurant, on the third floor of the Royal Shakespeare Theatre, has both those things. Grab a spot overlooking the River Avon and order a platter of fine British cheeses — not complete without the homemade chutney and cheese biscuits — or go pinkies-up with a traditional English afternoon tea (black tea with a dash of milk, accompanied by scones served with clotted cream and jam). Otherwise, nosh on a pre-show traditional English Roast from Moon's and finish the night in the "secret courtyard" of The One Elm.
Pro tip: Time your trip right, and you can hit Stratford-upon-Avon's famous River Festival (typically held late June / early July). You'll join 70,000+ others in reveling in the best of English food, music, entertainment, and — of course — boats. To top it off, the event is totally free.
Warwick
This area isn't just about history and literature — it's about getting a taste of authentic England, too. You'll find it in Warwick, a historic market town full of cozy pubs, independent boutiques, and traditional shops. Most notably, it's also the home of Warwick Castle, a medieval fortress that's withstood the test of time for over 1,100 years (dating back to 914 AD, if you want to get precise). If you visit during the summer, make sure to attend one of the local jousting tournaments (yep, you heard right).
After touring and shopping in Warwick (and watching grown men fall off horses, of course), break for food at The Globe, a Grade II-listed inn that offers — among other things — beautifully cooked Sunday roasts and a decent selection of local ales. To see where the locals hang out, try Cafe Catalan, a casual bar that's all about freshly made tapas, live music, and a friendly atmosphere.
Kenilworth
Don't tap out on your castle quota yet — Kenilworth Castle has been described as "the finest surviving example of a semi-royal palace of the later middle ages." It's in ruins now, but that doesn't make it any less worth your time. What's not in ruins? The castle's Elizabethan Garden, recreated in all its past splendor. The juxtaposition between the two (that is, their respective ruin and flawless upkeep) makes each more beautiful.
Beyond the castle, there's absolutely no shortage of things to do in Kenilworth. If you're prioritizing history, check out Stoneleigh Abbey, a Grade I-listed building that belonged to Jane Austen's maternal relatives for over 400 years. The building is incredibly well-preserved, and the interiors are in pretty much the same condition as during Austen's time. You can visit at your own pace or go with a guide — in costume — who'll add to the visit with readings from original letters and other written works by the author.
And, of course, there's always time for a culinary experience — The Cross is a Michelin-starred restaurant right in the heart of Kenilworth (it's best to reserve in advance). For something more spur-of-the-moment, visit on a Thursday for the weekly outdoor market and all of its incredible fare — olives, cheese, fresh herbs, homemade bread…you'll find everything you need for a picnic fit for royalty.
Royal Leamington Spa
Fifteen minutes out of Kenilworth and you're already in Royal Leamington Spa. You can probably guess that it's a spa town, but it's also known for its Regency architecture and super walkability.
Here, it's time to hit your shopping groove — an easy afternoon can be spent strolling the town's wide boulevards, most of which are dotted with independent boutiques and quality shops. If you're more of a window-shopper, know that Leamington is so pretty that the locals fondly refer to their town as "the best bits of London, all in a ten-minute walk." (This is likely part of the reason why the town has been voted Britain's "happiest place.")
Surrounding market towns and villages
Beyond the larger towns in the region, Shakespeare's England expands deeper into the heart of the countryside. And sometimes, the further under the radar you go, the bigger your reward. Here's a brief rundown:
Alcester – A charming market town just 20 minutes from Stratford-upon-Avon. One of the highlights here is Ragley Hall, a stately home perfect for a day trip — spend the morning exploring its parks and gardens, then head back to the center for a pint and a perfectly baked steak pie.
Shipston-on-Stour – This idyllic little town is filled with stone cottages and independent shops. Here, the pace of life is slower and more relaxed — if that's your thing, grab a room at one of the traditional B&Bs, explore the village's arts trail, and get your urban fix away from where you hang your head.
Henley-in-Arden – The town's High Street is a mile long and contains over 150 buildings of great historic interest. It's pretty much all timber-framed buildings, eclectic shops, and elegant stone cottages. Grab some sweets from Henley Chocolates or an ice cream from the Henley Ice Cream Parlour — which first staked its claim to the title of best ice cream in the UK back in 1937 — and head over toward the Guild Hall, which opens its doors during the summer months.
Coventry – Coventry — awarded UK City of Culture 2021 — is a cosmopolitan city and a flourishing multicultural destination just 30 minutes from Birmingham. Given its proximity to the Birmingham Airport, Coventry makes a great final stop to your Shakespeare's England tour. Book your tickets for a show at the Belgrade Theatre, visit the cathedral in the city center — built on the ruins of cathedrals destroyed in years past — and meander through the Herbert Art Gallery, with exhibits on everything from modern art to nature. Take in Coventry's creative quarter, Fargo Village, stopping for eats at Totally Vegan and a pint at the award-winning Twisted Barrel Ale Brewery & Tap House. End the evening at the Golden Cross, one of the oldest pubs in Coventry — they've been serving the drink longer than pretty much anywhere else on the island. See? Far more than just literary history in Shakespeare's England.