How To Make the Most of a Winter Getaway To Vienna
If you are looking for a blend of festive cheer and Austrian culture then opt for a winter vacation in Vienna. The streets are adorned with twinkling lights and decorations, giant Christmas trees can be found in all public squares, and Christmas markets flooded with stalls selling local crafts fill the city's center. A Vienna winter vacation offers an immersive cultural experience — and this is not just because you'll be hopping from one activity to another to keep cozy. Vienna has a special energy in the colder months.
Locals come together to share the comfort of a steaming einspänner (coffee with cream) and apple strudel in historic coffeehouses, the avenues are bustling, and shop windows glow in the cold air. Queues of rugged-up concert-goers patiently wait outside Musikverein for last-minute symphony tickets and families hold hands as they joyfully skate together on the ice. While many cities hunker down at this time of year, Vienna does the opposite. It comes to life.
Here's some of the best things to do in Vienna, Austria in winter, including where to stay, eat, and how to make the most of a getaway in this special capital city.
Where to stay in Vienna in winter
Hotel Josefine
Hotel Josefine is centrally located in Esterhàzygasse in Vienna's 6th district. The hotel has recently undergone a revamp that has preserved the hotel's famed founder Josephine de Bourblanc's surrealist vision. Architect Daniel Hora has masterfully renovated the iconic Gründerzeit building, blending Art Déco style with sixties elements and a Viennese interpretation of burlesque.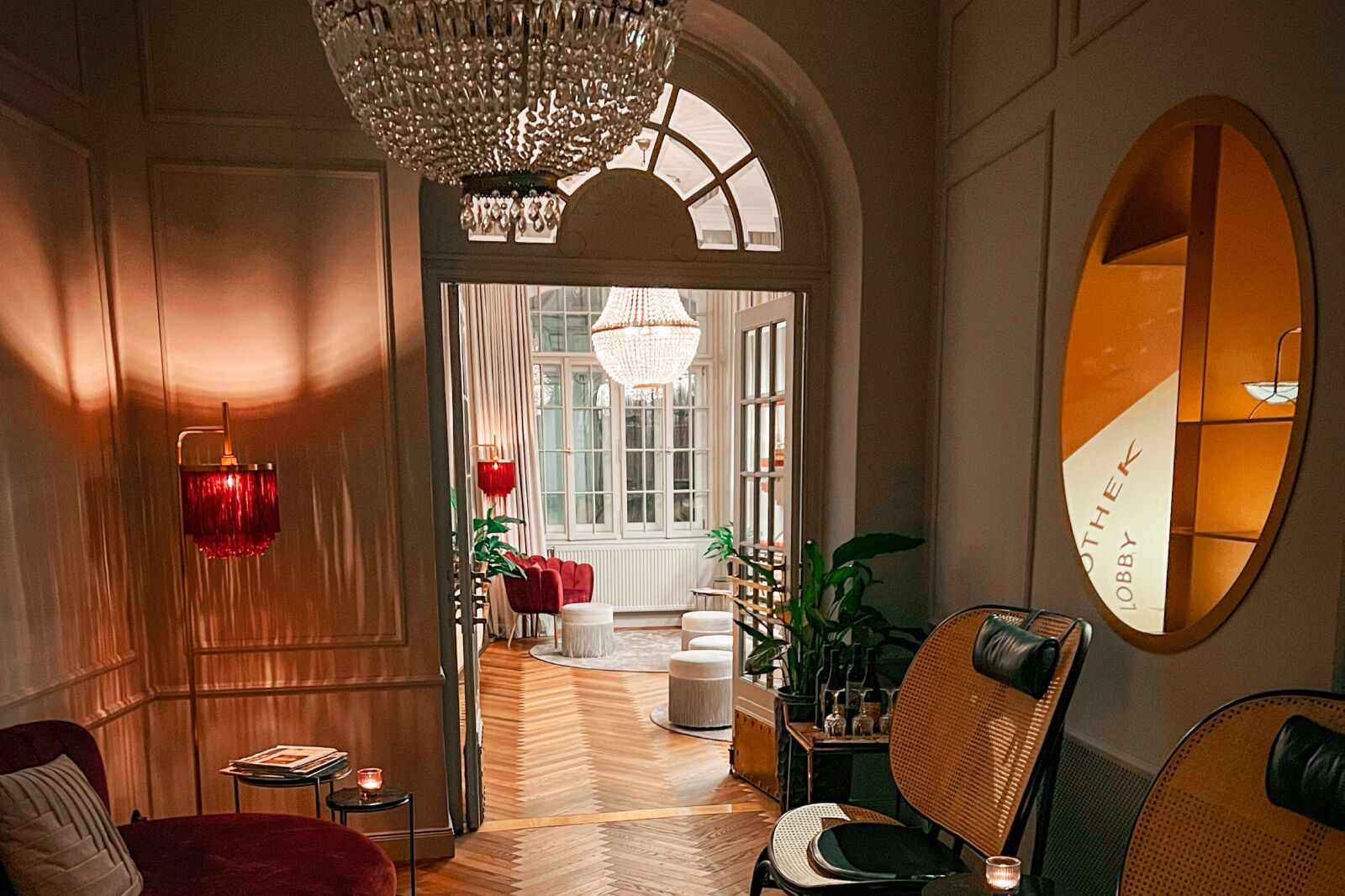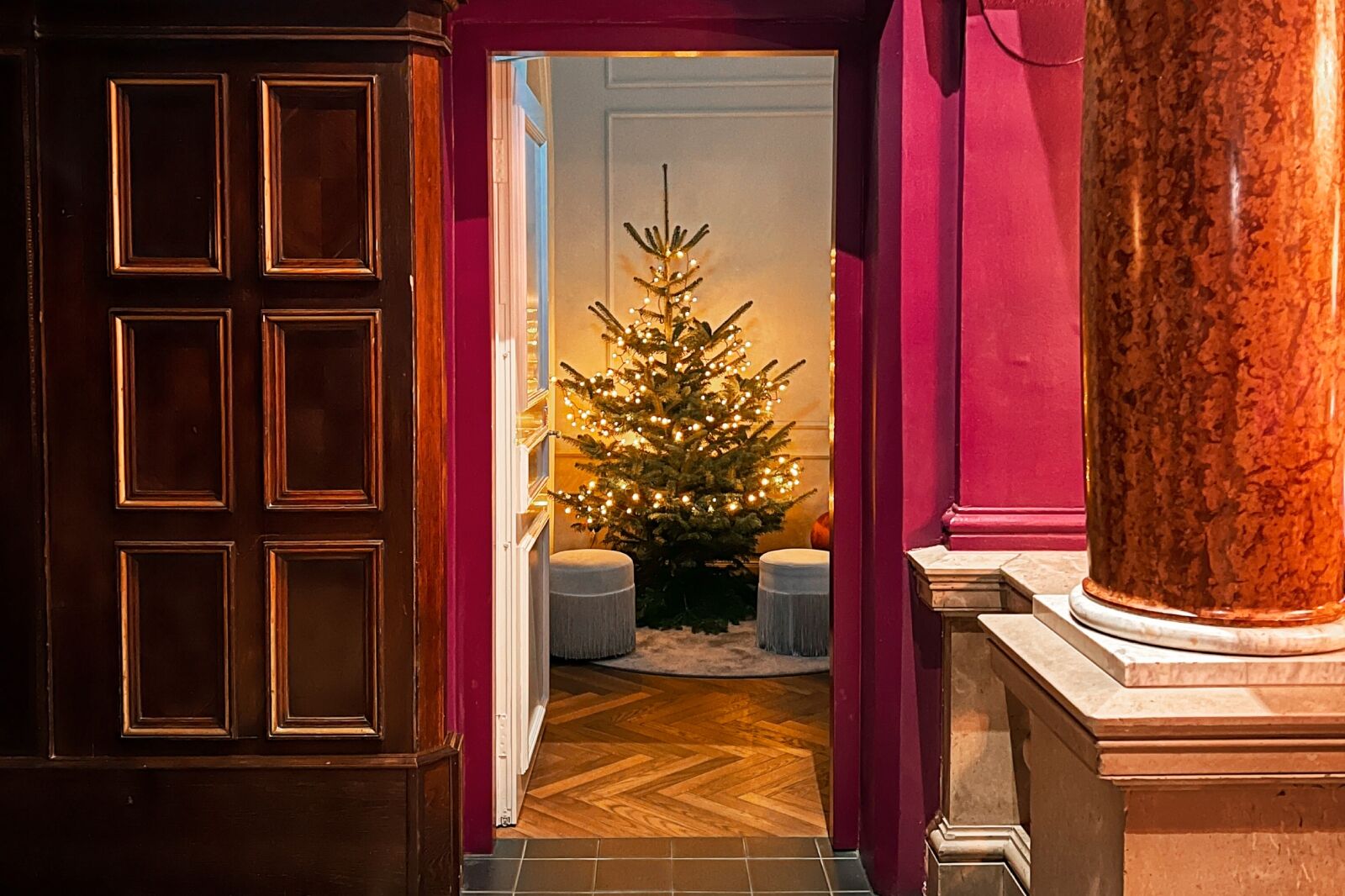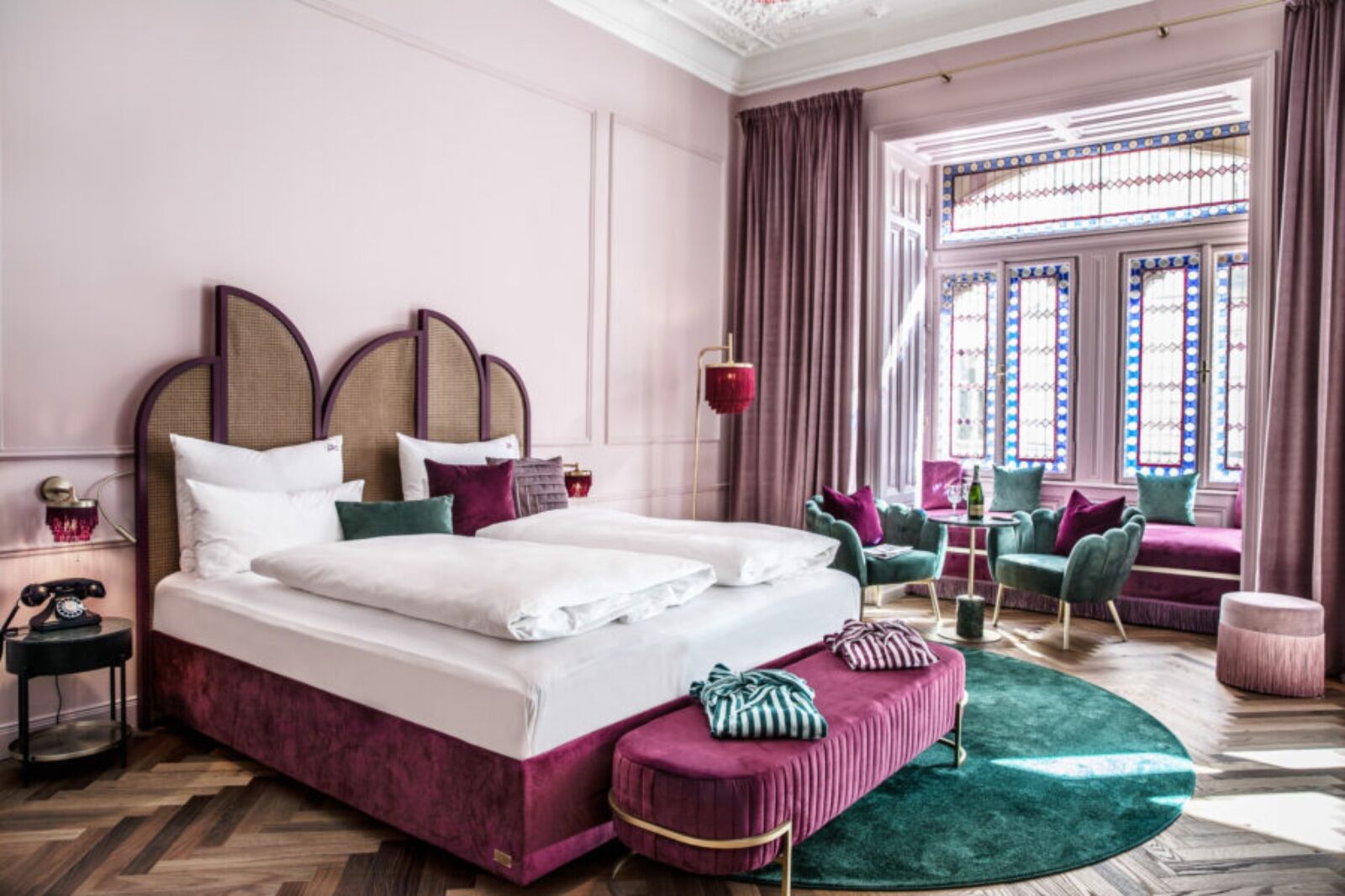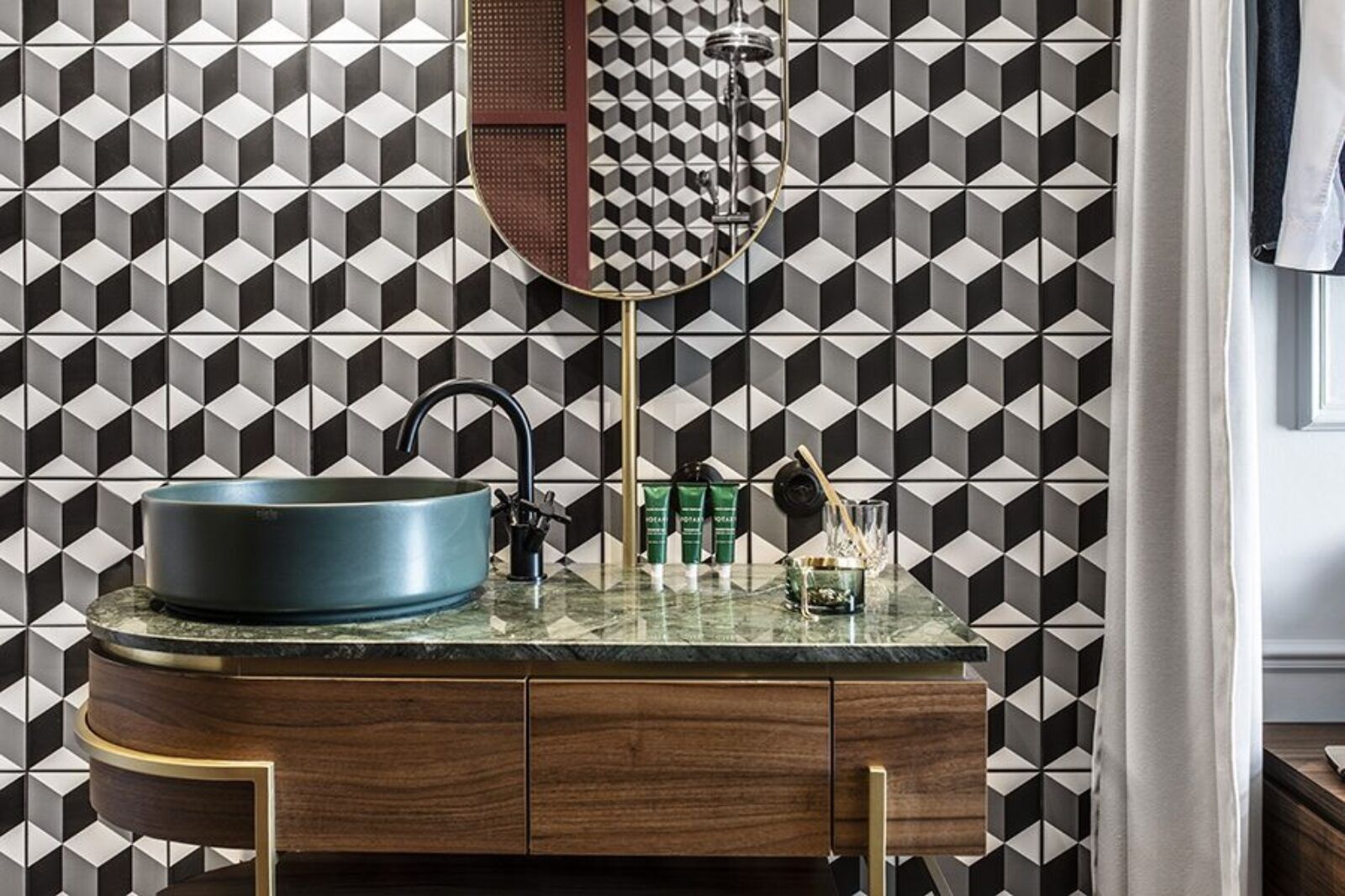 The luxurious interior is accented with velvet upholstery, brass fixtures, green marble, Viennese wickerwork, and crystal chandeliers. Each of the hotel's 49 rooms have individual quirks, which coupled with the luxurious decor means staying here is more of an interactive experience rather than a standard place to rest your head.
The city-famous bar Barfly's Club is hidden in the hotel's basement. People book far in advance to enter the speakeasy-style cocktail lounge, lavishly decorated in rich textiles and roaring twenties inspired furnishings. The cocktail program and whisky menus are among the best in Vienna.
What to do in on a Vienna winter vacation
Take a walking tour of the city
Although the public transport system is fantastic here, Vienna is very pedestrian friendly and it's worth lacing up your boots and doubling up your knits, and tour on foot. I recommend the highly informative privately owned company by tom tours and experiences. Tom not only knows every cobble stone and corner of Vienna, but he has a relaxed, modern approach. Exploring the city's streets is a superb way to familiarise yourself with the districts of Vienna, and as Tom attests, the metropolitan area can be and should be walked.
Visit the Christmas markets
The Christmas markets of Vienna are some of the most beloved in the world. Taking place over several weeks in November and December, they epitomize the festive atmosphere of Austria's capital city. Over 20 Christmas markets can be found across Vienna, each with its own charm and special attractions. From small family-run stalls selling handmade gifts to those with many traditional food and drink stalls, art installations, performances from local choirs, and fun activities for kids, there are options to suit all.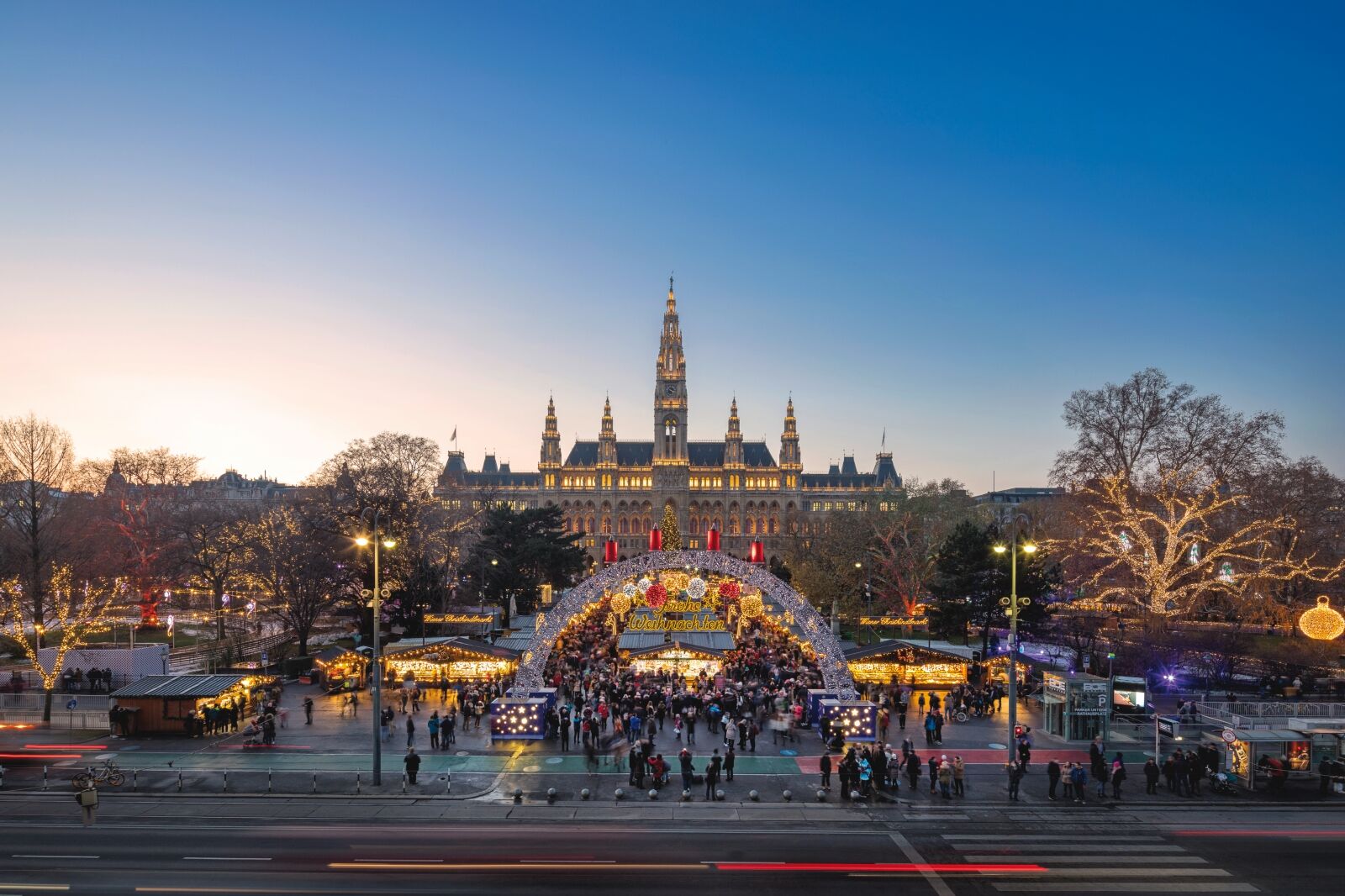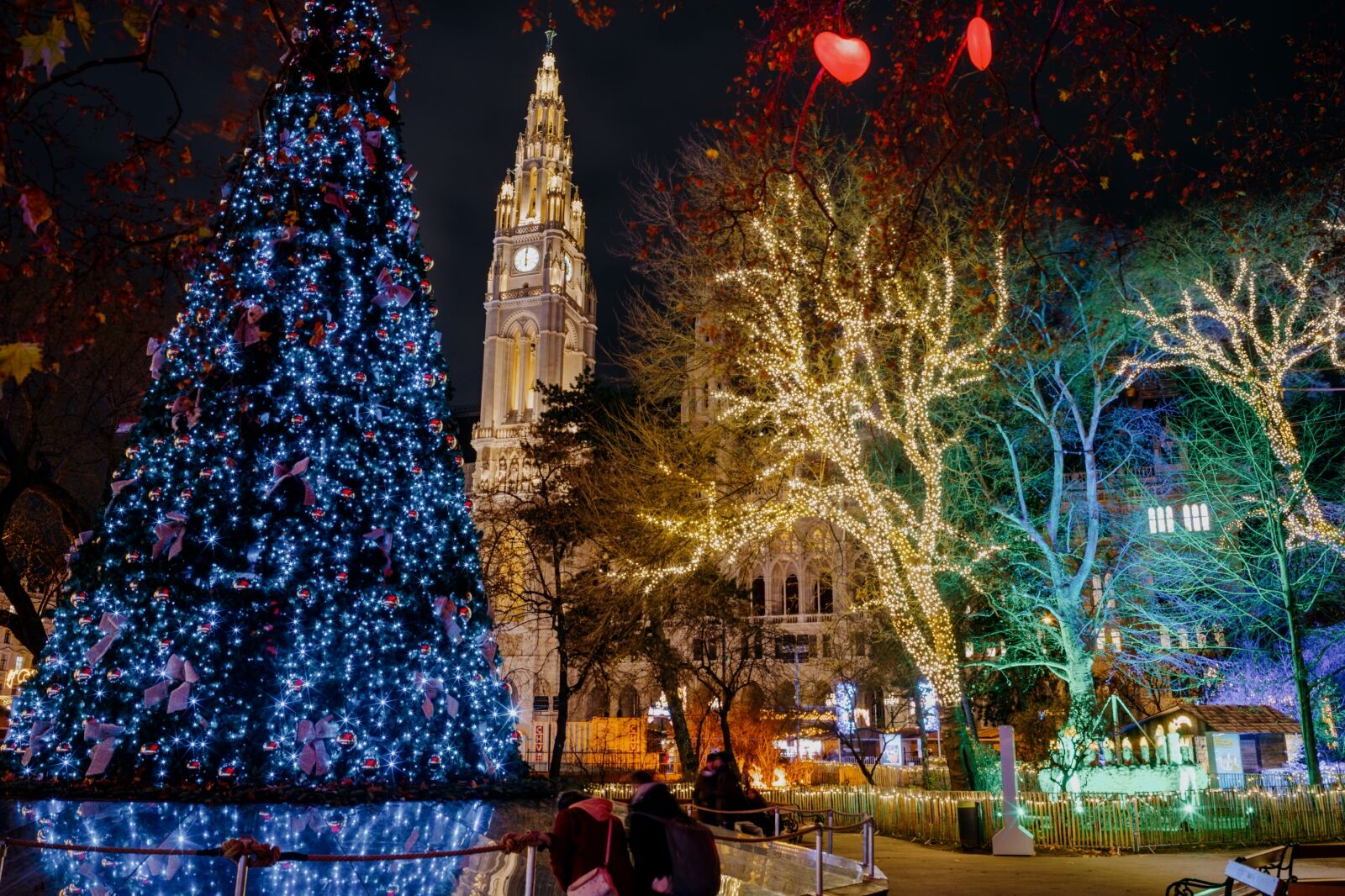 The most well-known is the Christkindlmarkt at Rathausplatz, located in front of City Hall. This bustling market features more than 100 stalls offering an incredible variety of yuletide treats from hot mulled wine, locally brewed beers, and roasted chestnuts, to beautiful festive decorations and hats.
The market at the Belvedere Palace is one of my personal favorites. Located in the heart of Vienna, Belvedere Palace was built in 1717 by Prince Eugene of Savoy. The palace consists of two Baroque structures — Upper Belvedere and Lower Belvedere — which house several galleries, and during winter a stunning Christmas market next to the lake. I recommend visiting later in the afternoon when the sun sets and the palace is illuminated in lights. The reflection of the market on the water is absolutely beautiful.
I also enjoyed Art Advent market which has a little more of a local feeling. Sitting in front of the monumental Karlskirche, Church of St. Charles, stalls here celebrate regional crafts and foods. The spiced mulled wine and berry punch here is also the best I had in Vienna.
Another smaller and charming market, Spittelberg is found in the 7th district. This market also champions local businesses and although there are over 100 stalls, the narrow lanes of Biedermeier feel romantic and cozy.
Ice skating
Viennese Ice World, one of the world's premier ice skating destinations, has something for all skill levels. The complex, outside Vienna's City Hall, has a thrilling 1,600-foot trail through Rathauspark and over 100,000 square feet of rink spread across two levels. Skating is open from mid-January to the beginning of March and those with a Vienna City Card benefit from 15 percent off the standard ticket price beginning at $9.
For something a little more unusual head to the centrally located IKEA Wien Westbahnhof. A Christmas market is held on the building's rooftop and IKEA recently announced the opening of an icerink with a view like no other. It opens its festive doors in the afternoons, but check the operating hours before visiting because unlike most large rinks in the city, they are somewhat limited.
Christmas shopping tour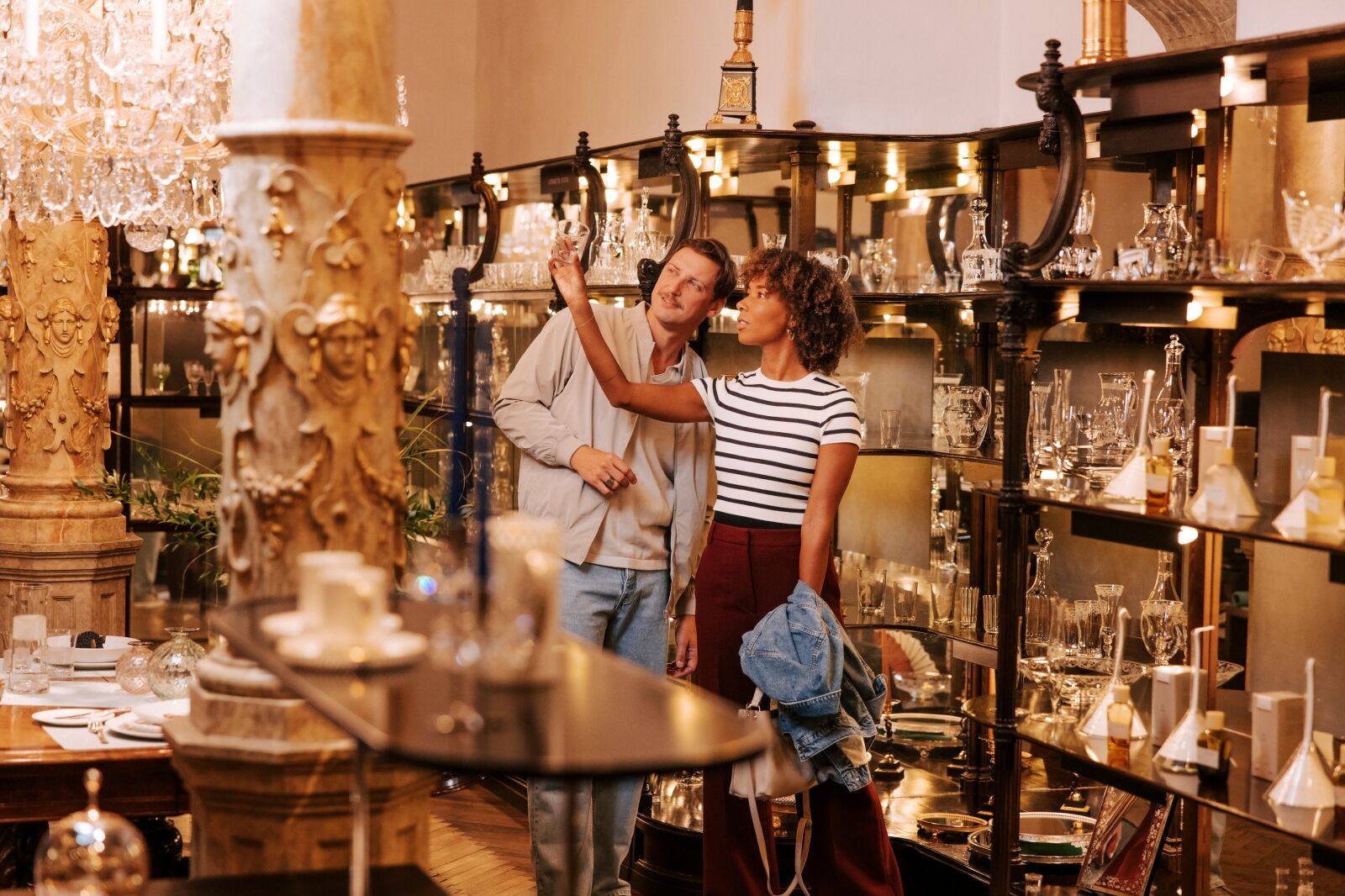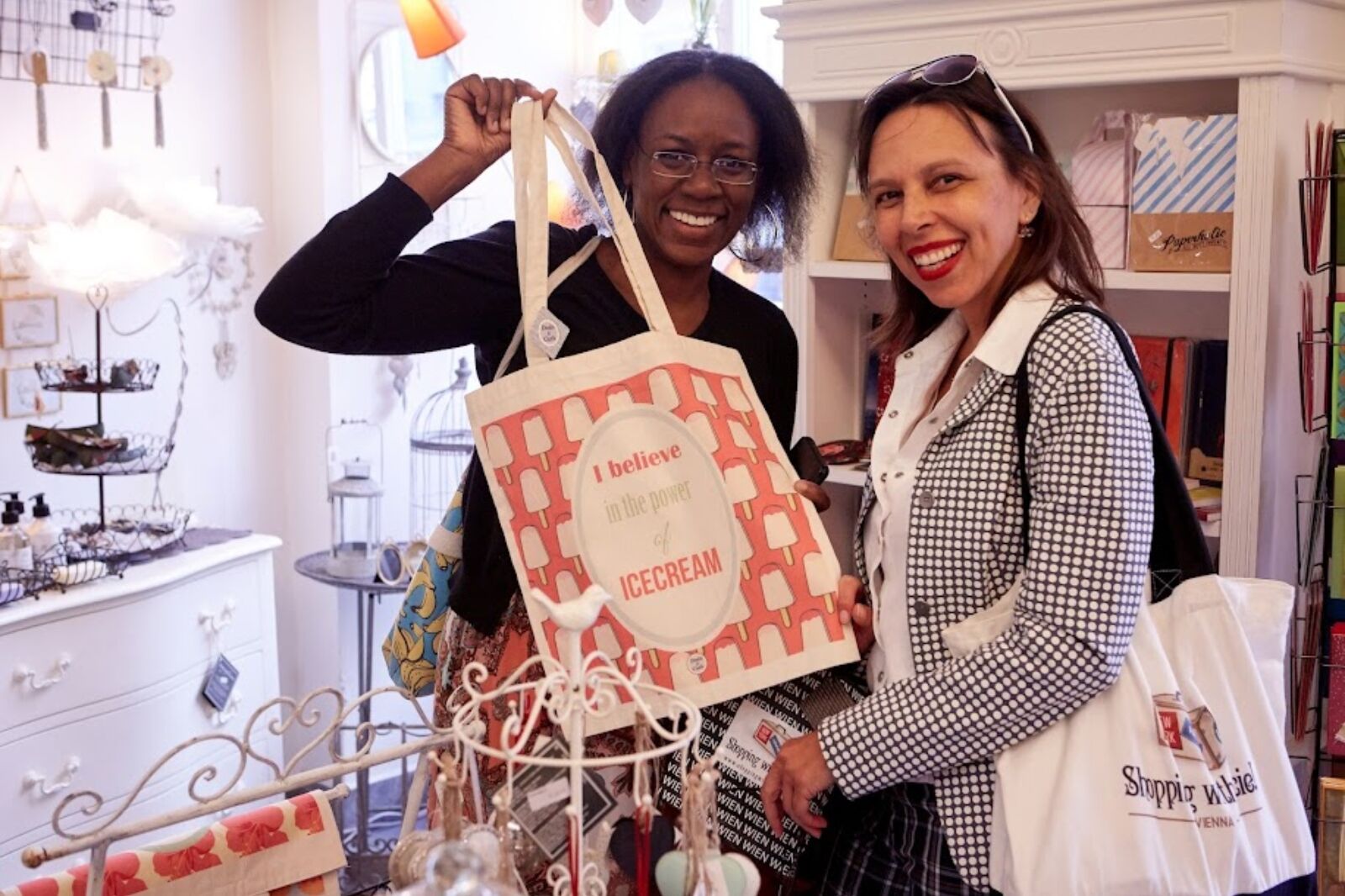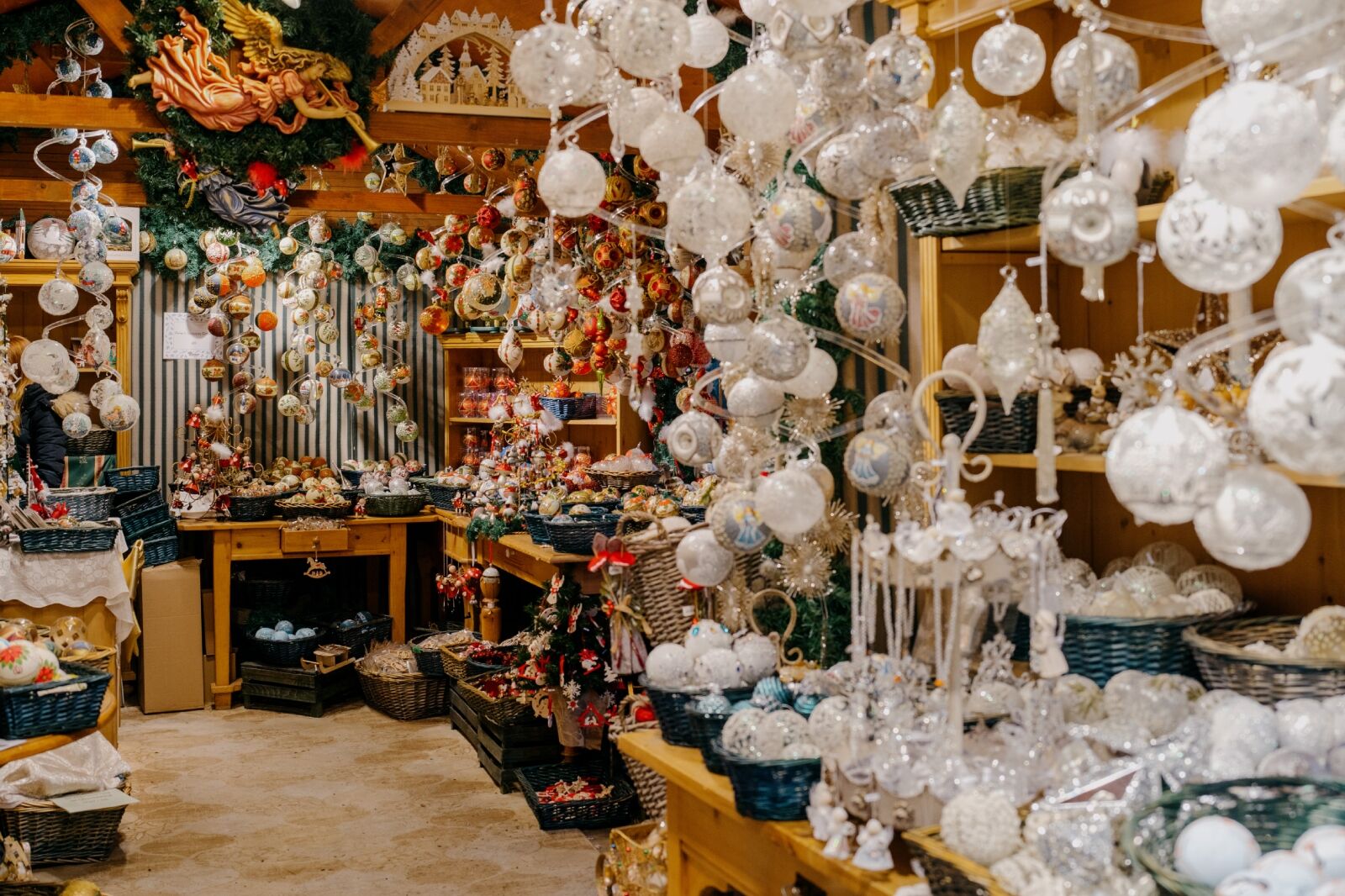 If you enjoy shopping on vacation, you'll love Vienna. You can find everything from hand-crafted glassware to wooden toys and trinkets in the city's many shopping districts. Rather than mindlessly wandering from store to market stall opt for a tour with Austrian resident and US-born Lucie. Many of the Christmas markets have similar products so walking the more exclusive luxury stores and those more affordable local boutiques near the 6th district with Lucie is a helpful experience. Her energy is boundless and her knowledge about the history of family-owned businesses such as the stunning porcelain shop Augarten is second to none.
Austrian Symphony
During our walking tour with Tom we passed a long queue of people, rugged up, and huddled together. I inquired why they were braving the temperatures and Tom replied, "for last-minute symphony tickets."
The Vienna Philharmonic, or Wiener Philharmoniker, is one of the most well-renowned orchestras in the world. The symphony have been playing classical music since 1842 and performing at its permanent home of The Golden Hall at The Musikverein in Vienna for over 140 years. The orchestra's performances have become an important part of Vienna's winter culture, especially for their New Year's concerts. The Winer Philharmoniker's repertoire consists mainly of symphonies and operas by Austrian composers such as Joseph Haydn and Wolfgang Amadeus Mozart, with a focus on the works of Ludwig van Beethoven and Johannes Brahms.
An evening at The Musikverein is a truly magical experience, one I shall not forget quickly. For guaranteed tickets, book far in advance, or you'll need to join the lengthy line and gamble for a cheap seat on the night.
Bake with a grandma at Vollpension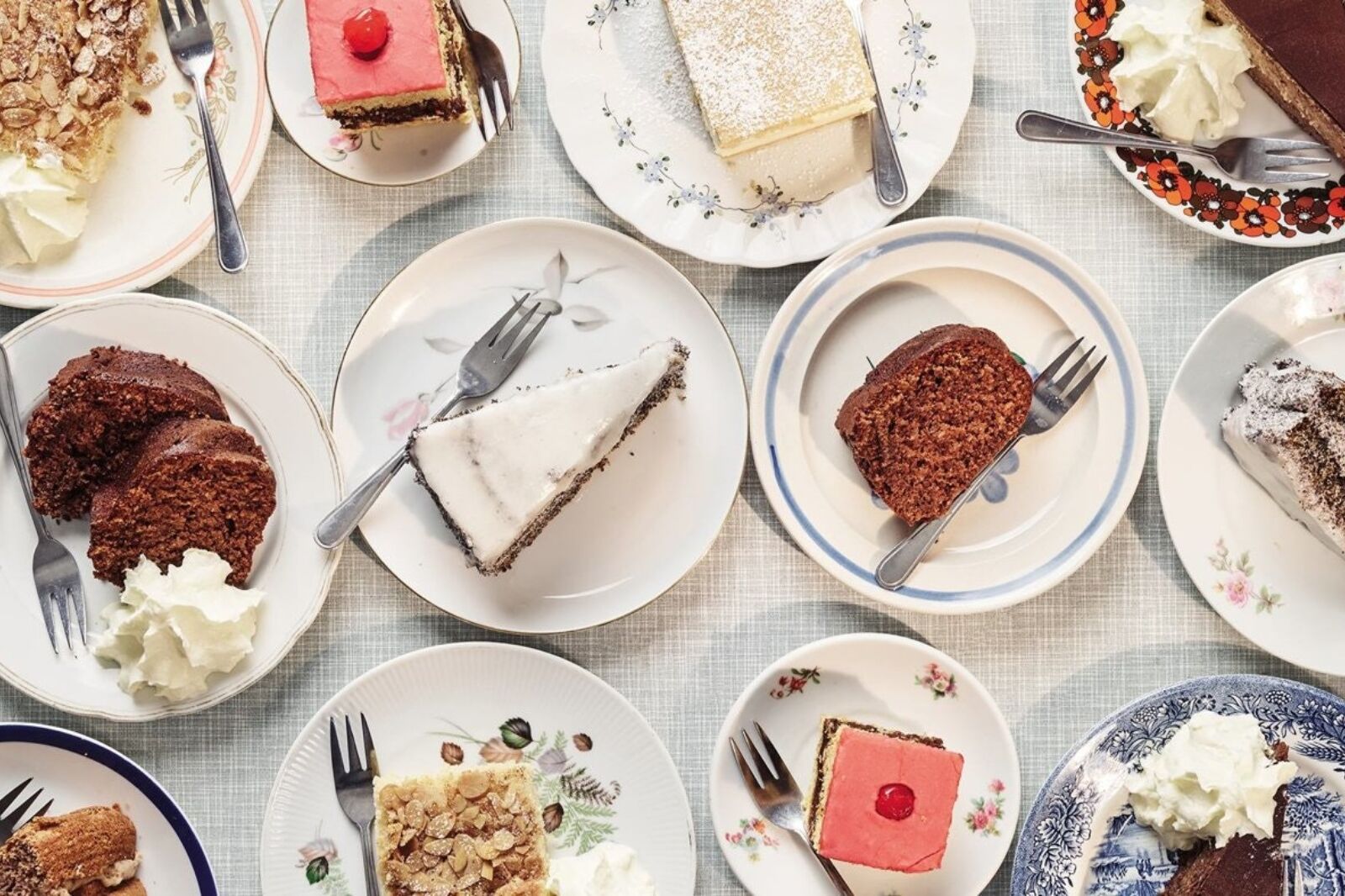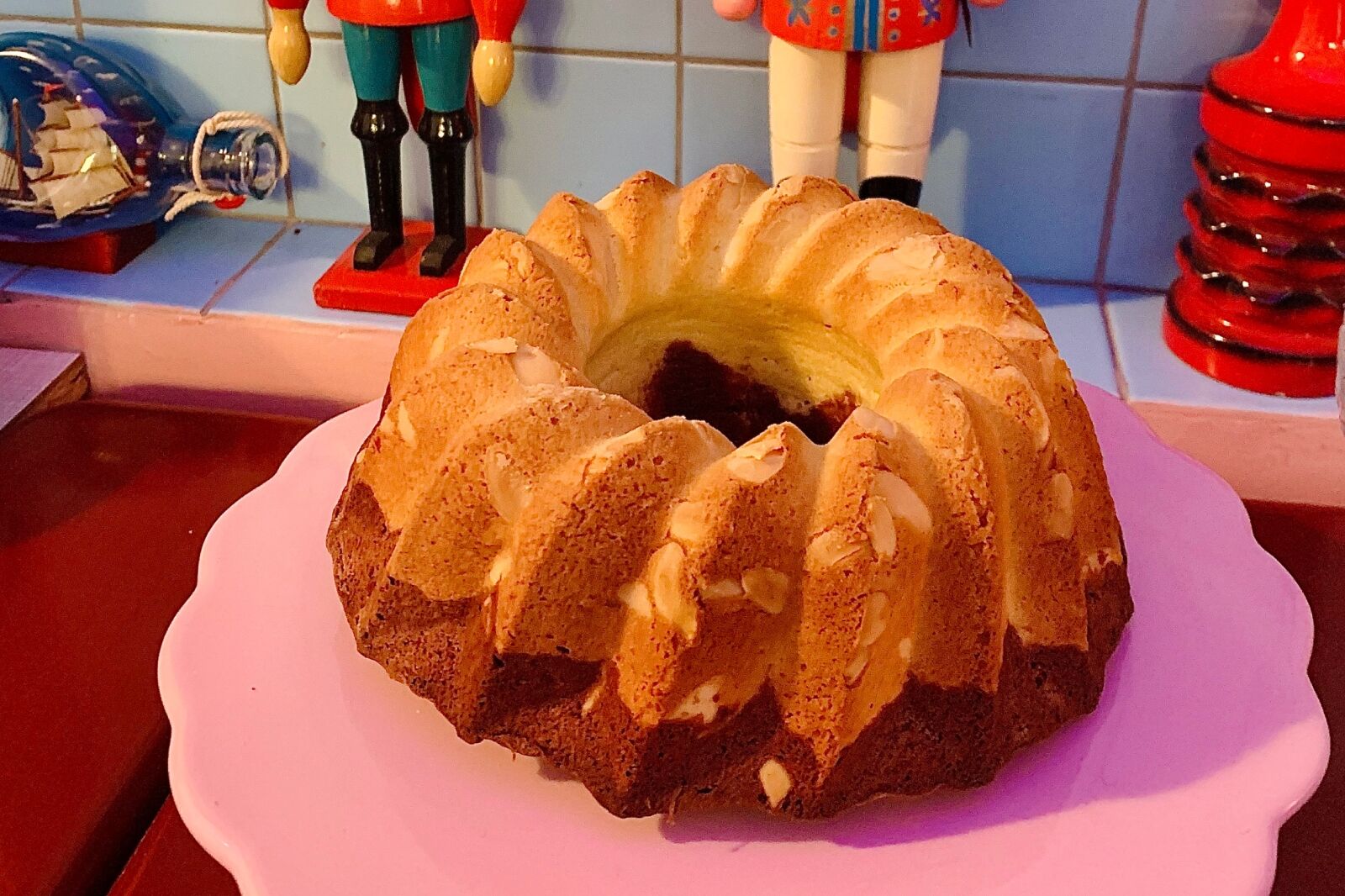 Vollpension have two cafes, one kiosk, and a studio, where they do pop-up events and baking courses. The drive of the organization is to preserve the culture of baking and make sure iconic recipes and kitchen tips are passed on to the younger generations.
"In bigger cities, the generations meet but there is no connection," shares David Haller, co-founder of Vollpension.
And although Haller continues to proclaim that the best cake is made by grandma, this project goes beyond teaching people how to bake and selling slices of strudel in cafes. It's about community. Bringing older generations back into the workforce to instruct classes in the studio supports the local economy, diminishes loneliness, and helps narrow the social void between generations.
Vollpension has a team of grandmas and grandfathers who teach masterclasses in Austrian baking. The classes are open to all skill levels from those who don't know how to separate an egg to pro bakers. Using the cherished recipes passed down through families and friends, students at the baking academy are instructed step-by-step at personal workstations. Vollension also run online classes with their seniors, but if you can, I'd advise booking an in-person event. It's like a hug from your grandmother, and you get to eat cake afterward.
Where to eat in Vienna in winter
Vienna is known for its abundance of gasthaus restaurants offering an array of traditional Austrian cuisine. If crispy schnitzel, steaming dumplings, and lashings of goulash is what you came to the city for, you'll find some of the best plates in the country. Exploring Vienna's gasthaus restaurants is an absolute must for visitors who want to get a taste of the city's true culinary heritage, but if you're looking for classic Viennese cuisine with a creative twist, I have a few personal recommendations for where to you should eat.
Ludwig Van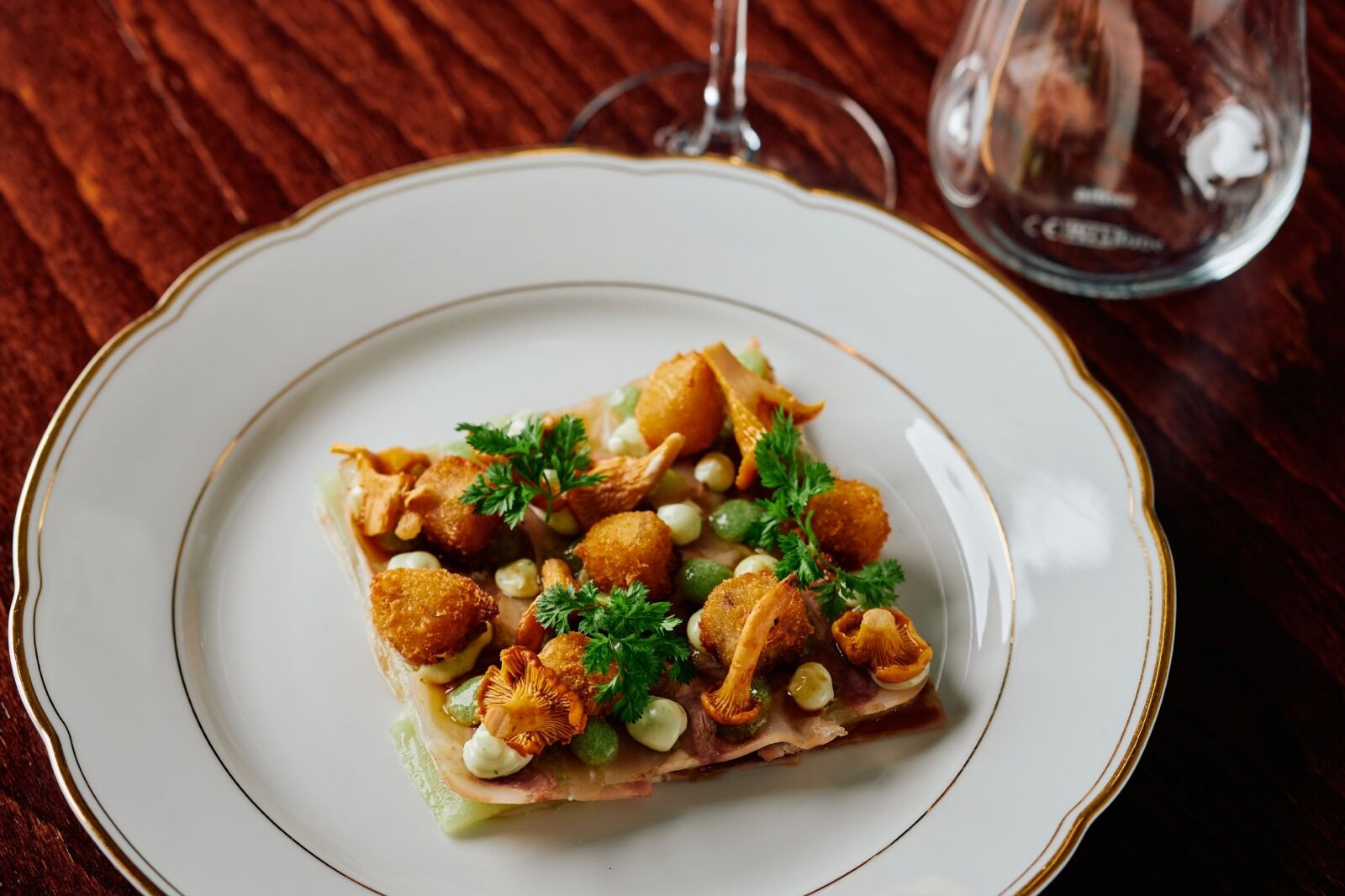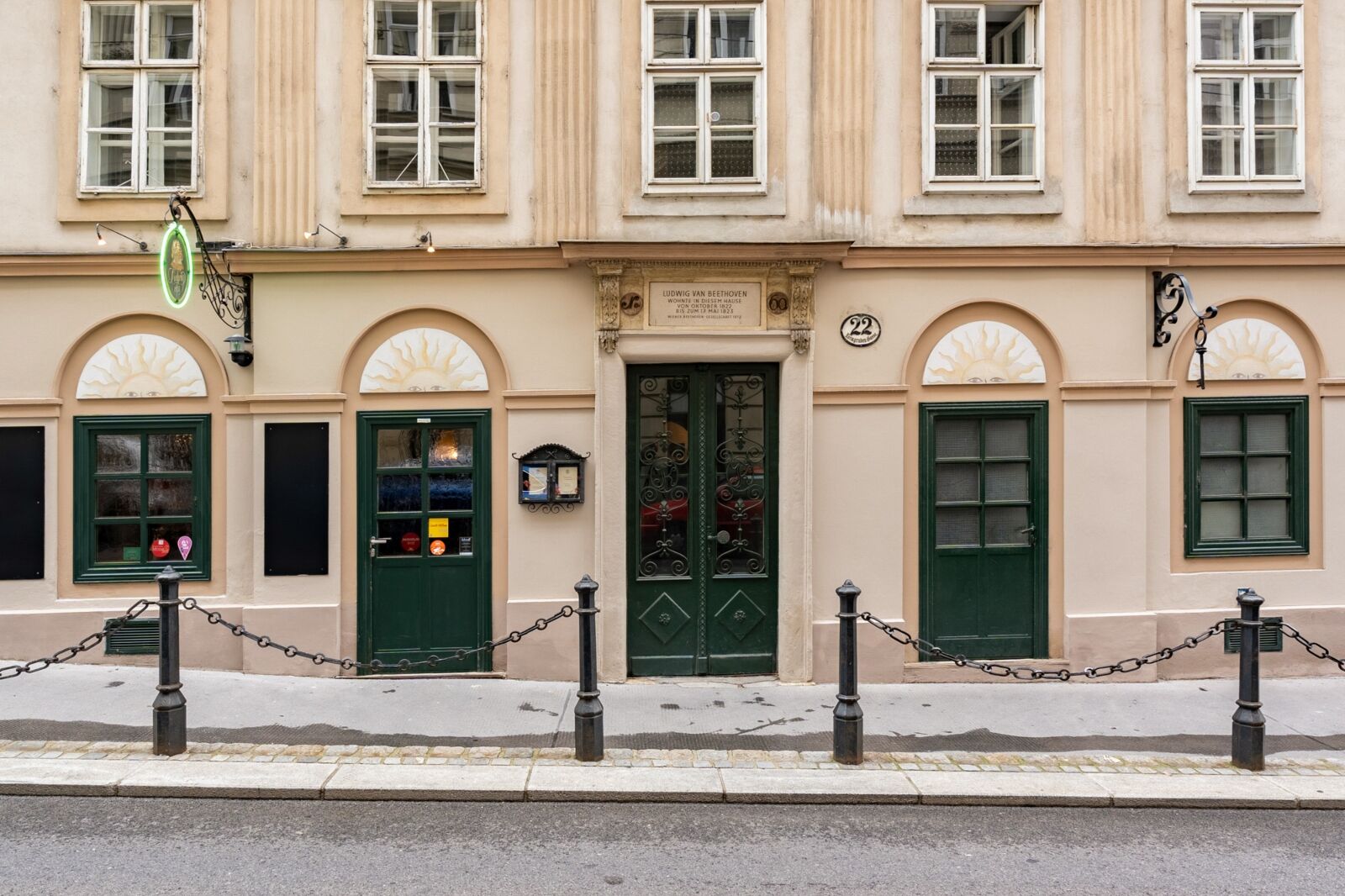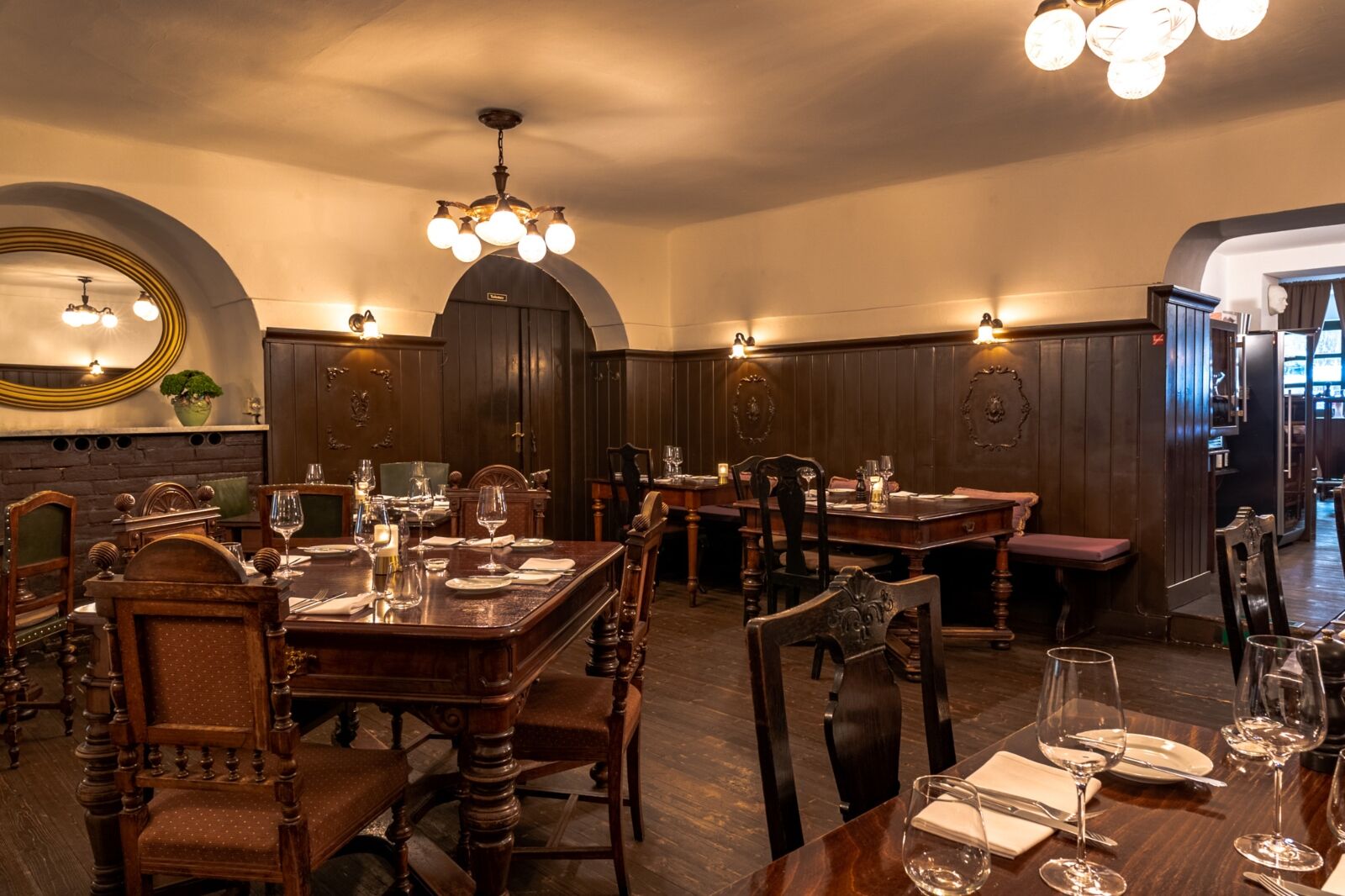 The modern gasthaus trend has been gaining popularity in recent years, especially among young chefs who are looking to show off their creativity and introduce exciting new flavors to the city's dining scene. One of the best examples of this in Vienna is Luwig van.
Housed in a listed building on the ground floor below an apartment once lived in by Beethoven, the kitchen plates exquisite Austrian dishes celebrating local produce with complex flavor combinations in a non-fussy manner. Owner, Oliver Jauk, is warm, welcoming and makes you very comfortable. And other than dishes like deep-fried artichoke heart stuffed with hazel nuts and black truffle, it's Jauk's hospitality that makes the Michelin-star restaurant feel accessible to all.
If you're hungry there are various options to indulge in a multi-course tasting menu, or you can order a la carte. Either way, Jauk can pair dishes with delicious local wines and talks through ingredients and the concept of the young chef Andreas Spindler's take on Austrian classics.
Meierei im Stadtpark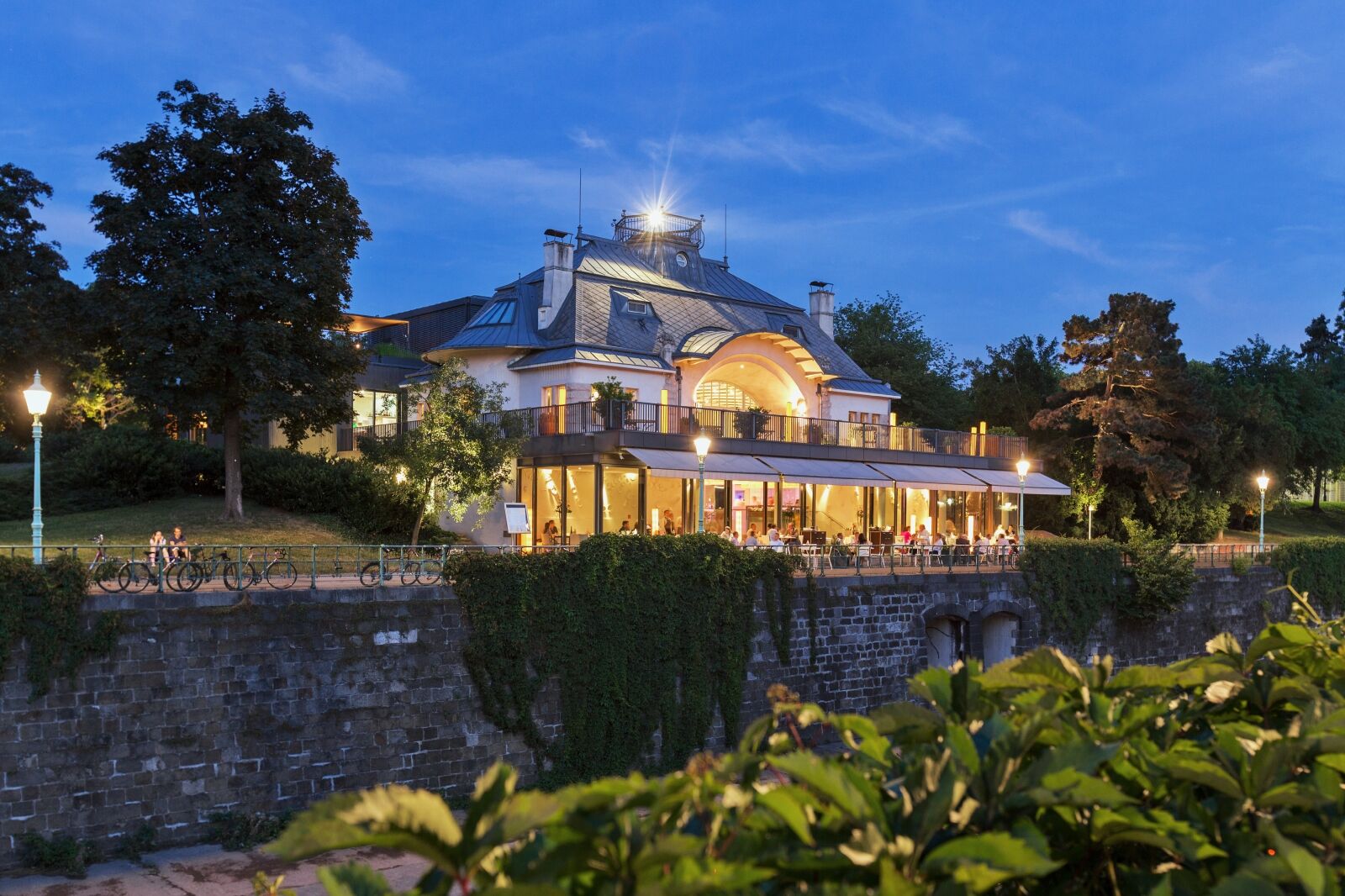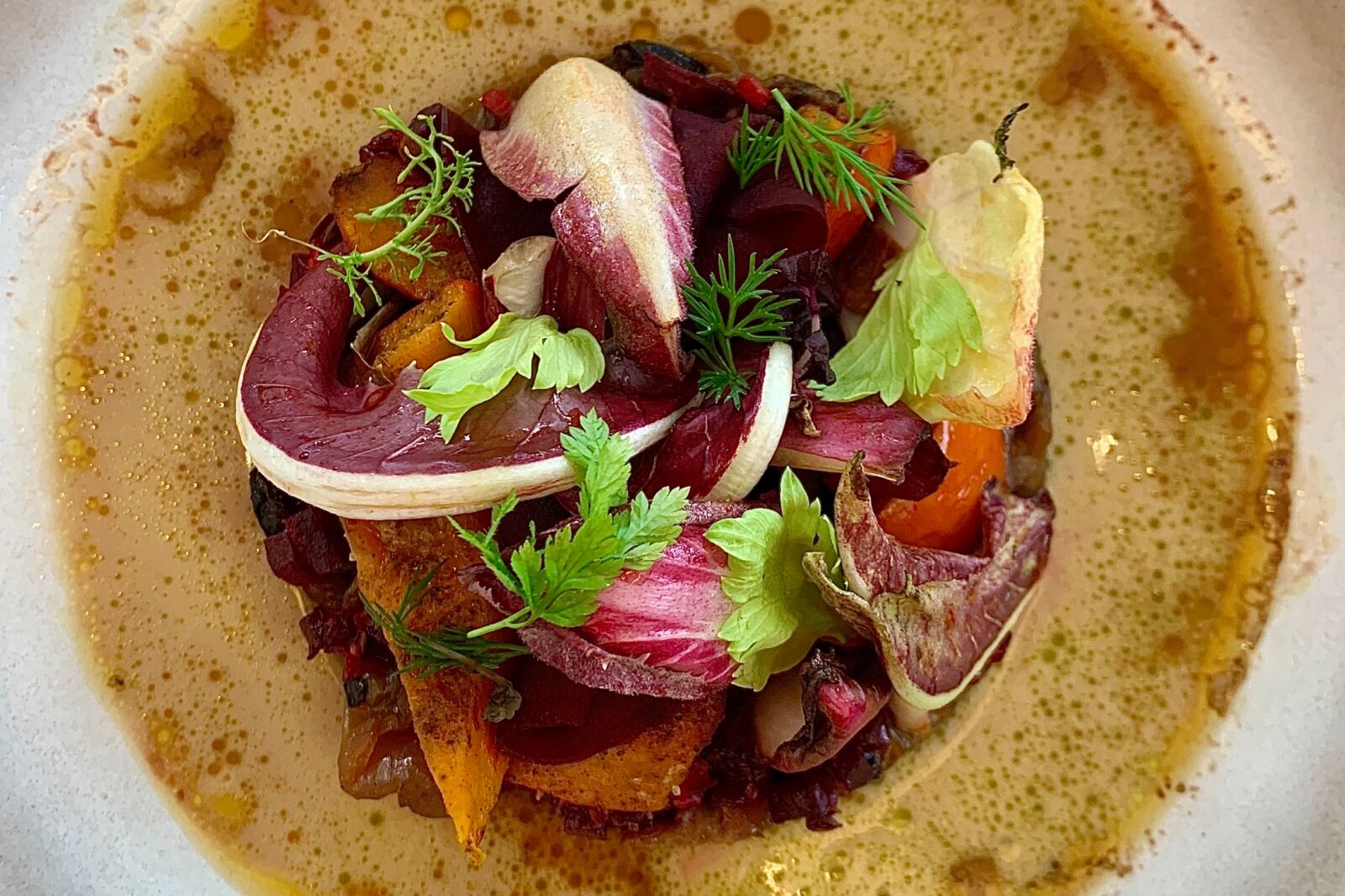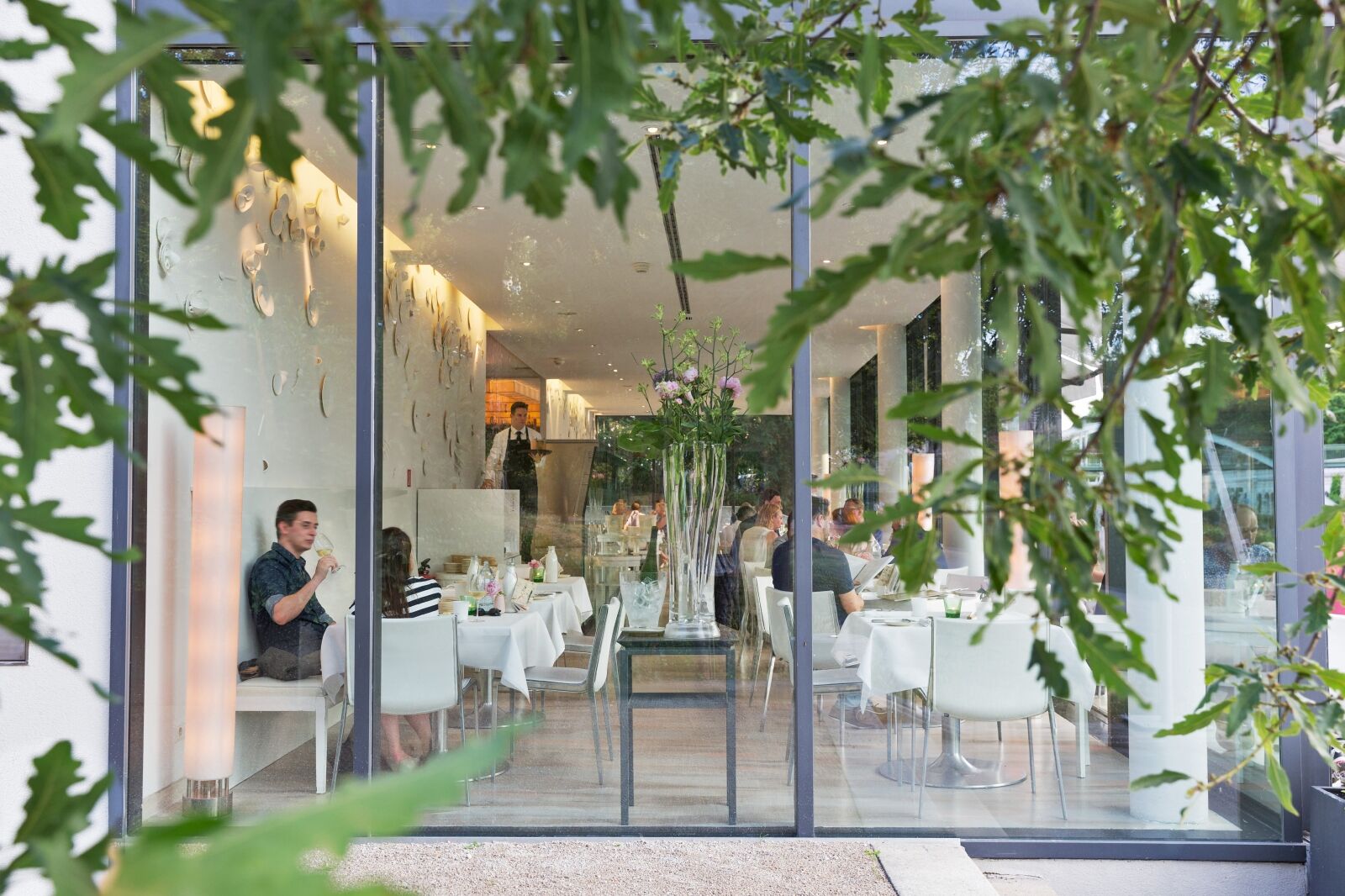 Situated in a centrally located park, Meierie sits on the Wien river and has some of the finest Viennese cuisine for breakfast, lunch, and dinner. Local dairy products are championed here. Meierie's milk and cheese bar welcomes guests and set's the tone for their Michelian-star standard menu which is reasonably priced. At the time of my visit, there were 19 different types of milk listed. From warm cardamom milk, beetroot, and passion fruit whey sour milk, to vanilla spiced eggnog, creativity is the driving force behind the menu.
If milk is not your thing — fret not. The cocktail and wine list are exciting and locally sourced. But what stood out here to me was the option of enjoying a modern take on traditional dishes such as liver dumplings with beef consomme, or opting for a vegetarian plate. Finding a menu that honors vegetables can be tricky in Vienna but my dish of beetroot three ways with grilled pumpkin and topped with tiny radicchio leaves, hazelnuts, and a warm perfectly balanced dressing was the best thing I ate in the city.
C.O.P Vienna
C.O.P Vienna recently opened its doors in December 2022. And boy, am I glad I timed my visit to experience it.
The concept here is simple: support local producers, champion young chefs, and plate hearty dishes family style. Expect entries of steaming focaccia with dried oregano flowers, cured meats, and homemade pickles. Sides of caramelized burned beetroot with labneh and perfectly grilled broccoli with mojo de ajo and garlic chips, and plates of whole golden sea bass with aioli, grilled pork chop, and dry-aged steak with green peppercorns and white sherry.
When you flip over the menu, you'll find a list of people and businesses from which the restaurant sources all of its ingredients.
"For many years we have produced everything we served in our restaurants ourselves," shares C.O.P. "But now is the time for change. For C.O.P. we searched for farmers, manufacturers, and wineries to build a community of people using responsible agricultural methods and to forge long-lasting relationships."
This eatery is local to its core. Book in advance as the newly opened venue is going to be high on the list of the best places to eat in the city for some time.
What did you think of this story?