in paid partnership with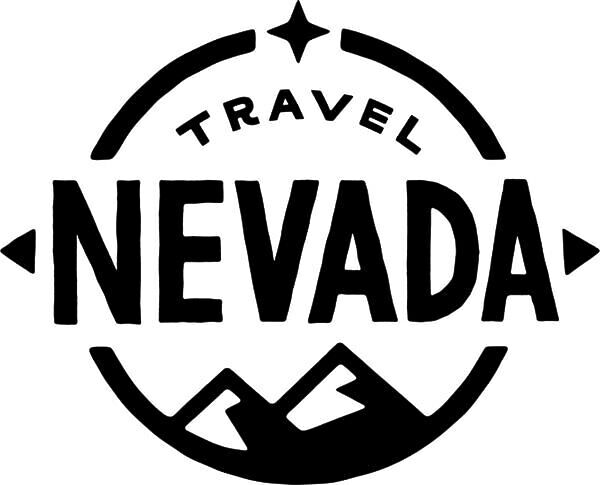 1. You'll kayak into a glowing cave.
In the afternoon, when the light hits just right, Emerald Cave shows where its name comes from with an incredible display of greeny-blues. The cave lies downstream from Lake Mead in the Black Canyon and is accessible via the Black Canyon Water Trail — the only water trail system of its kind in the Southwest. Numerous Las Vegas adventure outfitters offer trips down the water with stops at Emerald Cave.
2. You'll see one of the coolest new neighborhoods in the US in Vegas.
The overlooked side of Vegas until 2009, when Zappos CEO Tony Hsieh sparked its revitalization, Downtown Vegas is easily the hippest part of the city today. From the Neon Museum, which houses Vegas' retired neon signs, to Container Park — an open-air food, drink, and entertainment complex made out of shipping containers — this is the Vegas you don't get on the Strip.
Also packed with cool Vegas locals is Banger Brewing (the neighborhood's first craft brewery), the Laundry Room (a former laundry room turned speakeasy), more startups than you can shake a MacBook Pro at, and The Writer's Block — the first independent bookstore in Vegas.
3. You'll stumble across ghost towns…lots of ghost towns.
In fact, there are hundreds of 'em — and hundreds more than actual towns in the state! Most had their heyday during the 19th-century gold and silver mining boom (Nevada's not called the Silver State for nothing), but today they lie largely abandoned, because the mining boom became…well, the mining bust.
Start by checking out the Berlin Historic District. It's been abandoned since 1911, but on summer weekends you can take tours of its disused mines for a glimpse of 19th-century livin' — Nevada style. Then there's Belmont. It hit the mining boom big in 1865, producing a reported $15 million in silver and lead ore before its demise. Head to Dirty Dick's Saloon while you're in town, an authentic Western throwback serving a Bloody Mary recipe handed down from Dirty Dick himself (though the swooshy-petticoated girls and gun-slinging cowboys are sadly long gone).
And of course there are the ethereal white sculptures at Rhyolite (see above), proving that good things happen when contemporary artists and abandoned desert towns come together.
4. You'll have access to more hot springs than anywhere else in the country.
In fact, more than 300 hot springs are spread throughout Nevada. True — many are too hot to bathe in, but the ones that are good for soaking are really good for soaking. Arizona Hot Spring and Gold Strike Hot Spring are both within an hour of the Vegas Strip. Both require several miles of intermediate hiking round trip to get to, so bring more water than you think you'll need (and keep your shorts on till you get to the pools).
There's also a ton of hot springs in the area of the Black Rock Desert, sans the long hike in. Check out Trego on the east side of the playa. Just remember to always stick a toe in first before blindly leaping in, as some springs in the area are dangerously hot. And for the same reason, most definitely keep your dog on leash!
5. You'll not only go for a ride in an aerobatic plane; you'll have the chance to fly one.
How long does it take to learn to fly an airplane? One hour. What takes elite pilots years to master, you can do in less than a day with Sky Combat Ace on the southeastern edge Las Vegas in Henderson. There are numerous flying options where you get to be the passenger of an aerobatic plane looping and barrel-rolling through the sky over Southern Nevada. And in the Top Gun experience, it's you who takes control of the two-seater aerobatic plane (with a pro pilot guiding you through your loop-de-loops).
6. You'll see the largest alpine lake (and the second-deepest lake) in North America.
If you're thinking it's Lake Tahoe…then you're right. And there's a ton of fun stuff to do on and beyond its shores, like the 165-mile Tahoe Rim Trail; miles of mountain biking, including the famed Flume Trail and the flowy downhill rush that is Tyrolean Downhill; and a whole bunch of on-the-water opps, like SUP boarding. Tahoe's south shore also sees one of the largest fireworks displays in the US every 4th of July.
7. You'll experience some of the best rock climbing in the States right outside Vegas.
More than 2,000 climbing routes, towering Aztec Sandstone crags, and Yosemite-size walls make Red Rock Canyon National Conservation Area one of the best places to rock climb in America. And it's just 20 miles from (and within sight of) the Strip.
8. You'll visit Basque country.
Yes, as in Basque from Spain and France. Originally migrating from the western Pyrenees to Nevada during the gold rush, many Basques stayed long after the bust and developed a name for themselves as sheep herders. Today, within a deeply rooted community with its own language and customs, Basque culture lives on. In Northern Nevada, check out the town of Elko's National Basque Festival — it's been celebrated every July since 1964. And then there's the Winnemucca Basque Festival, held every June in — you guessed it — Winnemucca.
9. You'll tour a mid-1800s mine.
It's not every day you get to tour a gold mine that's seen millions of dollars' worth of gold pass through it. Enter Techatticup Mine. Less than an hour's drive southeast of Vegas in the ghost town of Nelson, Techatticup is one of the oldest and, back in the day, one of the richest mines in the state. On the tour, you get to go seriously deep into the Savage Mine. There's gold in them thar hills.
10. And you'll be visiting one of the largest sources of gold in the world.
Nevada was gracious when it allowed California to claim the moniker of Golden State — today, nearly 80% of America's gold comes from Nevada. According to the Nevada Bureau of Mines and Geology, gold production in Nevada between 1835 and 2008 totaled 152,000,000 troy ounces. Using recent prices, that's more than $200 billion dollars. $200 BILLION dollars!
11. You'll drink at a 162-year-old bar.
Who says America doesn't have history? Genoa Bar and Saloon has been going strong on Main Street in Genoa, Nevada, since 1853 when it first opened as the "gentleman's saloon" Livingston's Exchange. Much of the original bar remains, and every new year the one original red lamp is lit. Belly on up to the bar, order a tipple, and you'll be following in the tipsy footsteps of past customers that include Mark Twain, President Ulysses S. Grant, and President Teddy Roosevelt.
12. You'll be introduced to the awesomeness that is sandboarding.
If you can board on snow, water, and concrete, then it's only natural you should be able to board on sand. However, most sand dunes in America aren't conducive to boarding because they aren't big enough. Not the case with Sand Mountain, a 600ft (and two-mile-long) sand dune just east of Fallon in Northern Nevada. It provides ample real estate for shredding down the sandy slope. BYOB (board).
13. You'll pedal thousands of miles of bike trails.
Nevada is — literally and figuratively — one of the hottest biking destinations in the US. Just outside of Vegas there's the 35-mile River Mountains Loop Trail (trailheads in Boulder City, Henderson, and Lake Mead NRA), and there are killer biking routes along the Tahoe Rim Trail as well. Road cyclists have US-50, home to OATBRAN – America's Loneliest Bike Tour every year. Get at it!