9 Amazing Things To Do in Nevada You Won't Find in Your Guidebook
in paid partnership with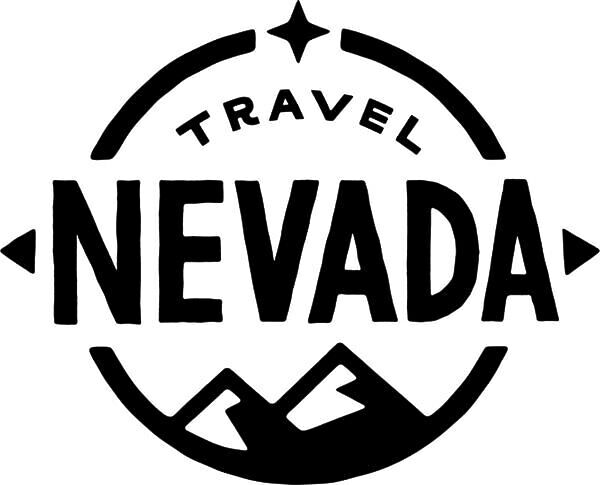 1. Geocaching on the Extraterrestrial Highway
There are millions of geocaches all over the planet. There are probably some near you right now. But with 1,500+ along the Extraterrestrial Highway, those in the know feverishly describe this as one of the largest "power trails" in the world. Even for the most experienced, the route can take days, with teams of people in multiple vehicles following GPS coordinates to locate all the caches.
Aside from the thrill of the hunt, make sure to keep an eye out for roaming cattle chilling in the middle of the road and Joshua trees twisting away into the desert. It doesn't take long for driving this part of State Route 375 to start to feel like you're journeying through a Dali painting.
While you're in the land of Area 51, you should probably stop in for alien-related kitsch at the Alien Research Center and the Little A'Le'Inn — bringing home a big-eyed green plastic alien keychain is basically a rite of passage. Opportunities for GPS-enabled real-world outdoor treasure hunting and getting to pretend you're in the world of Mulder and Scully? If your curiosity isn't piqued, there's really nothing we can do for you.
2. Playing golf with a frisbee…or your foot
From the Jack Nicklaus-designed Coyote Springs Golf Club at Red Hawk Golf and Resort to Conestoga Golf Club in Mesquite, you're covered for rolling green hills to tee-off. In fact, there are more than 100 golf courses across the state.
But this is Nevada, a place where alternative experiences are a given. So mix golf with soccer in a game of FootGolf at Carson Valley Golf, or get in a round of disc golf at Reno's Rancho San Rafael Regional Park. We also like our mini golf to be pretty out there. Glow-in-the-dark Egyptian-themed animations, pneumatics, and interactive props at the King Putt Entertainment Center in Henderson? Sure. KISS-themed Monster Mini Golf in Las Vegas (with nights of nonstop KISS music)? Of course.
Also in Vegas is the TaylorMade Golf Experience driving range, home to brilliant nighttime views of the Strip, and the new Topgolf Las Vegas, which incorporates into the game what Vegas does best — VIP luxury. Think private cabanas and pools with swim-up bars. No wonder Golf Digest named it "the world's most insane driving range."
3. Paddling the Black Rock Canyon
Visiting the Hoover Dam is a classic Nevada experience; more than a million people come to see it every year. But rafting under this manmade wonder — along the Colorado River's peaceful waters to Willow Beach in Arizona — is a whole other adventure. Watch for bighorn sheep, ospreys, and great blue herons. Learn about the looming canyon walls from your guide, and feel like an all-out badass for rafting this natural gorge…even if the raft is motor assisted.
For more adventure, book a full-day kayak tour through the Black Canyon. Expect visits to the ridiculously photogenic Emerald Cove, hot springs soaks, and lunch on a perfect sandy beach by the river.
4. Mining your own opals
Something happened about 14 million years ago in Nevada's Virgin Valley that left the area rife with opals. And at Royal Peacock Opal Mine — under that hallowed policy of "finders, keepers" — you can search for your own moss opals, lemon opals, crystal opals, white opals, rare fluorescent opals, and the state's official precious gemstone: the black fire opal.
This is real cowboy country. There's no paved road for 15 miles, and there's definitely no cell service. Come pretend to be an old-timey prospector as you dig for gleaming, glassy formations among the dull rock. We don't want to get your hopes up, but 20-some years ago a Floridian by the name of Kevin Becraft found a $20,000 gem on his first visit here. He comes back to try his luck every summer.
Digging fees are $75 to $190 a day. There's onsite RV camping, a few cabins and trailers for rent, and spots to pitch a tent. Out here, you're definitely a long way from the nearest Hilton.
5. Hunting for ghosts in Goodsprings
Nevada's a state scattered with minerals, silver, gold, and precious gemstones, which means it's also a state studded with tales of boom-or-bust pursuits…which means it's also a state full of wicked cool ghost towns.
One of the best is Goodsprings. Half an hour from Las Vegas on the California border, you can join a full-on ghost hunt. You'll start at the lively Pioneer Saloon — one of the oldest operating bars in Nevada — to learn about local ghouls like the ladies of the night who worked in the old hotel next door, a gunshot victim, and an old miner.
For the next part, you'll be forgiven for humming the Ghostbusters theme as you get equipped with the necessary paranormal "hunting" equipment. Time to explore the abandoned miners' cabins, buildings, and old cemetery before returning to the saloon. Stick around for the Haunted Lockdown to test your luck at communing with one of the bar's famous spirits.
6. Going on a gold mine tour
The Silver State's rich with gold. In fact, it's by far the main gold producer in the country. Free tours of the Newmont Mining Corporation's mines in Elko, Battle Mountain, and Winnemucca are available every month. Register in advance; they're popular.
It's true that you can't mine your own gold, but you can pan for it in Virginia City. Or, if you can get your hands on a metal detector and find a piece of public land where no claims are posted, shoot for nuggets with the help of electronics.
7. Learning about Nevada's nuclear history.
There are many things that make people shrug and say, "Only in Vegas" — like our niche nuclear tourism scene, for example. Visit the National Atomic Testing Museum, a Smithsonian Institute affiliate, to see 8,000 square feet of rare artifacts from America's atomic testing program, including a big nuclear reactor, personal atomic weapons like the Backpack Nuke (really), and a replica of the Control Point where countdowns were conducted before each nuclear detonation.
Add on to your "atomic holiday" with a free tour to the Nevada National Security Site. Typically hosted by veteran members of the nuclear testing era, you'll be going to a scorched zone of the desert about the size of Rhode Island to see where the US did most of its testing. You see nuclear-made blast craters and a nuclear waste zone. The trip starts from the National Atomic Testing Museum and runs once a month. You'll need to book many months in advance to get a spot on the bus.
8. Seeing Reno through its murals
With over 100 murals dotted around Reno, and more than 60 in MidTown alone, Nevada's third-biggest city is big on the arts. In fact, "The Biggest Little City" is rumored to have a higher percentage of public art per capita than anywhere else in the US.
To go beyond museums or studios and into the city's cool alleys, follow the Midtown Mural Map and take a self-guided tour to see art by the likes of Joe C. Rock — a local Reno artist known for his street art. You can also join a guided tour ($10, meeting at 11am at Blue Whale Coffee Co.) to learn more about the works and the artists behind them.
9. Visiting an entire district dedicated to craft booze
Fifteen minutes from the Las Vegas Strip, Artisan Booze District is home to a winery, a distillery, and several breweries to boot. You could easily make a day of going on the behind-the-scenes tours, hearing the craftspeople tell their stories, and sampling the various products at each family-owned company.
Join brewing demos and classes at Vegas Brewing Co. Visit Grape Expectations at the right time of year to make your own wine. Check out the seasonal brews at Bad Beat Brewing, grab all the growlers you can from CraftHaus Brewery, and visit the first artisan spirit manufacturer in Nevada at Las Vegas Distillery — because you can.
What did you think of this story?