in paid partnership with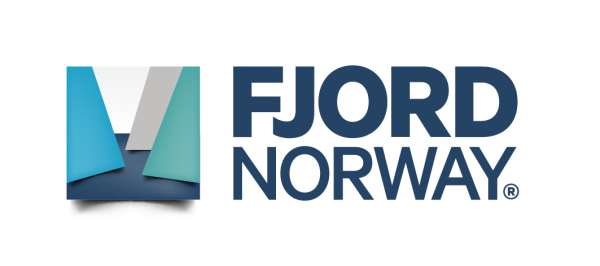 Growing up in the Pacific Northwest, I was no stranger to rain. From an early age, I was all about layers — raincoat, puffy, fleece, long-sleeve shirt, and a t-shirt underneath it all on the off chance the rain cleared. My flip flops were always within arm's reach for that rare moment when the sun peaked out from the clouds — even if it was the middle of February. Umbrellas? No need for them if you're a true Washingtonian, because Gore-Tex is our second skin.
The proximity of the Cascades to the Puget Sound creates an isolated weather pocket. The mountains sock in the clouds coming in from the water; if you drive 60 minutes due east, chances are you'll have sunshine and blue skies. It's no coincidence that in this same cloudy pocket you find distinct art, music, and culture. Rain inspires creativity. On dreary days when you can't bare going outside, you're left indoors to entertain yourself. Often the creativity derives from the darkness of the outside world. You don't have to look much further than the Nirvana collection to see evidence of this in Seattle.
But rain is also cleansing and refreshing. In modern times, a band like the Head and the Heart is an example of what rain can inspire — sense of place, home, close friends — things you rely on in the long winter months.
I found all of the above in Bergen, a metropolitan city set among the fjords and mountains of coastal Fjord Norway. Arriving by rainy ferry from Stavanger, I was greeted by a nostalgia for home. Brightly colored houses and storefronts, smiles coming out from under raincoats, countless coffeeshops — it was evident this was a city that knew how to handle the weather.
Within an hour of landing, I was sitting across from local designer T-Michael, asking him questions about the creative culture of Bergen. It seems he couldn't get into it without mentioning the rain. He makes the most beautiful rain jackets I have ever seen, so I knew he'd have a bias when discussing the weather. But then he began explaining the music scene, and then the food scene, and where I could find the best cup of coffee.
He talked about how the rain has a tendency to usher people indoors, and that this makes for a cohesive energy in the city that inspires a lot of crossover in the arts. If the weather is inhospitable, we might as well get together and be a little crazy.
I felt as though I'd landed in the Norwegian equivalent of Seattle. I've since learned they are sister cities, which makes perfect sense. Like Seattle, Bergen has been home to internationally known artists for some time — composer Edvard Grieg and expressionist painter Edvard Munch are perhaps the most noteworthy. Contemporary rock band Datarock is from Bergen, and their lead singer now owns a restaurant in the art district. Lysverket is the perfect example of the collaboration T-Michael spoke about. It's a platform for food, music, and art all wrapped into one dining experience.
In the past, I've often left home for warmer climates in the winter months. I'm a filmmaker, and editing in the rain can be difficult. But after this intimate look at the creative scene in Bergen, I'm so excited to hunker down this winter in Seattle and spend the rainy days in my edit cave, while also seeking out the local artists who can fuel my creative side. I'm not running from the weather this time.
Of course, with the rain comes sunshine. And when that sun is out, it's the most incredible golden light, which I'm guessing is equally as inspiring to the local artists. Rain or shine, things in Bergen are moving fast, and there's a lot to do. If you ever find yourself there, give T-Michael a visit, say hello to the guys at Lysvertket, or stop into any of the coffeeshops and ask about the local art scene. Pretty soon you'll have a list of concerts, museums, and restaurants to explore.
Bergen is known as the Gateway to the Fjords, but it's so much more than that. It's a European hub of creativity and art, accessible even to those just passing through.