The Rainforest Is Glowing With Lights Just Outside Vancouver, Canada
The Capilano Suspension Bridge is one of main attractions for tourists visiting Vancouver — and it's popular for a reason. Located in the middle of the rainforest, in a setting that's both tranquil, wild, and unbelievably beautiful, the famed suspension bridge stretches 450 feet across and 230 feet above a canyon where the Capilano River runs. A walk on the bridge is thrilling and a little wobbly — those who don't like heights a very difficult time. But the bridge isn't the only thing to see there, and if you time your visit well, you may even be in for a stunning light show.
Every year, from November to January, the Capilano Suspension Bridge lights illuminate the rainforest in the most wonderful way. The bridge itself is entirely covered in changing lights and the canyon below is illuminated in a colorful display. Beyond the bridge to the Treetops Adventure attraction, a series of pathways, suspension bridges, and platforms built way up in the trees for visitors to experience the canopy, are also twinkling magically.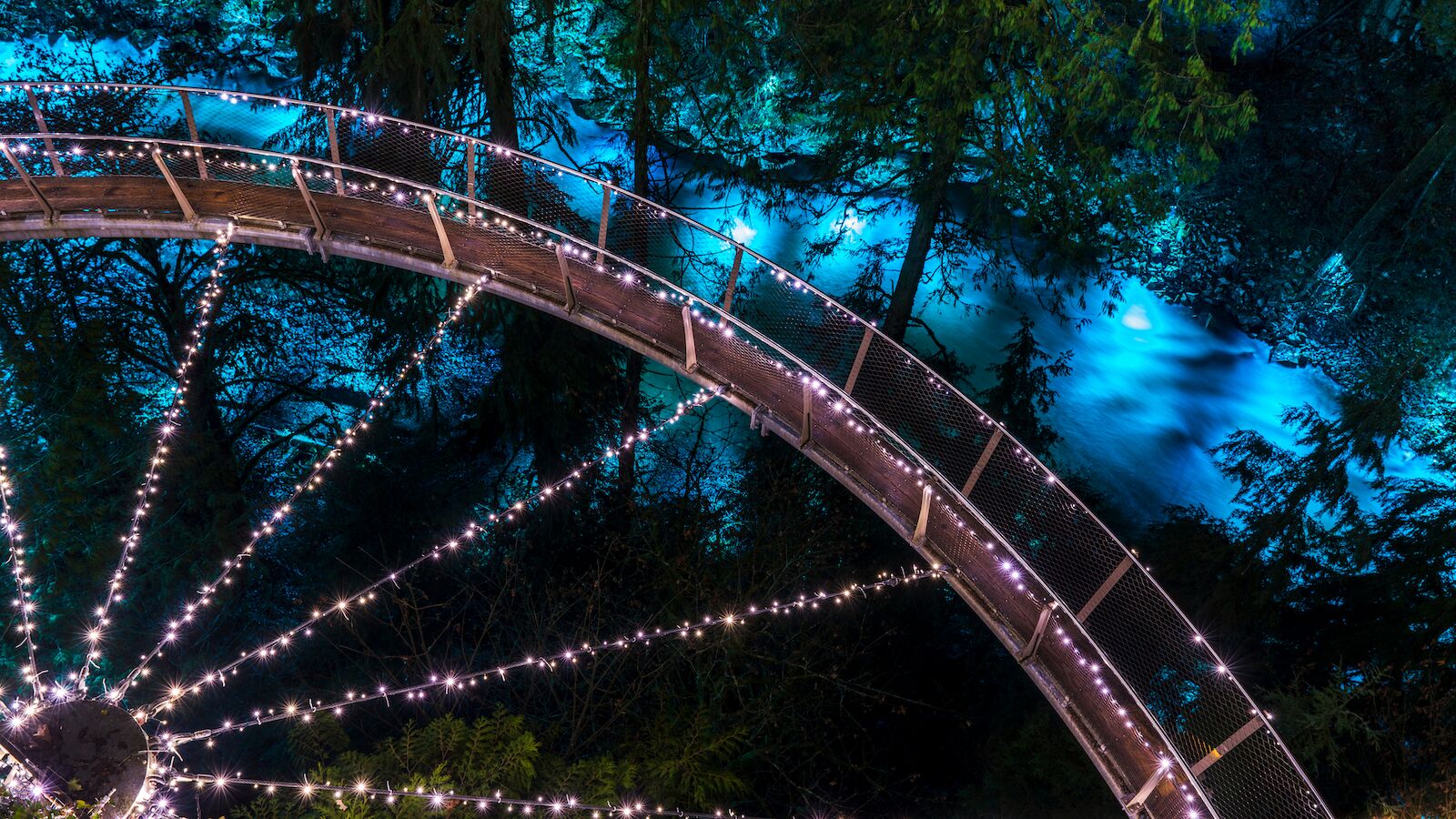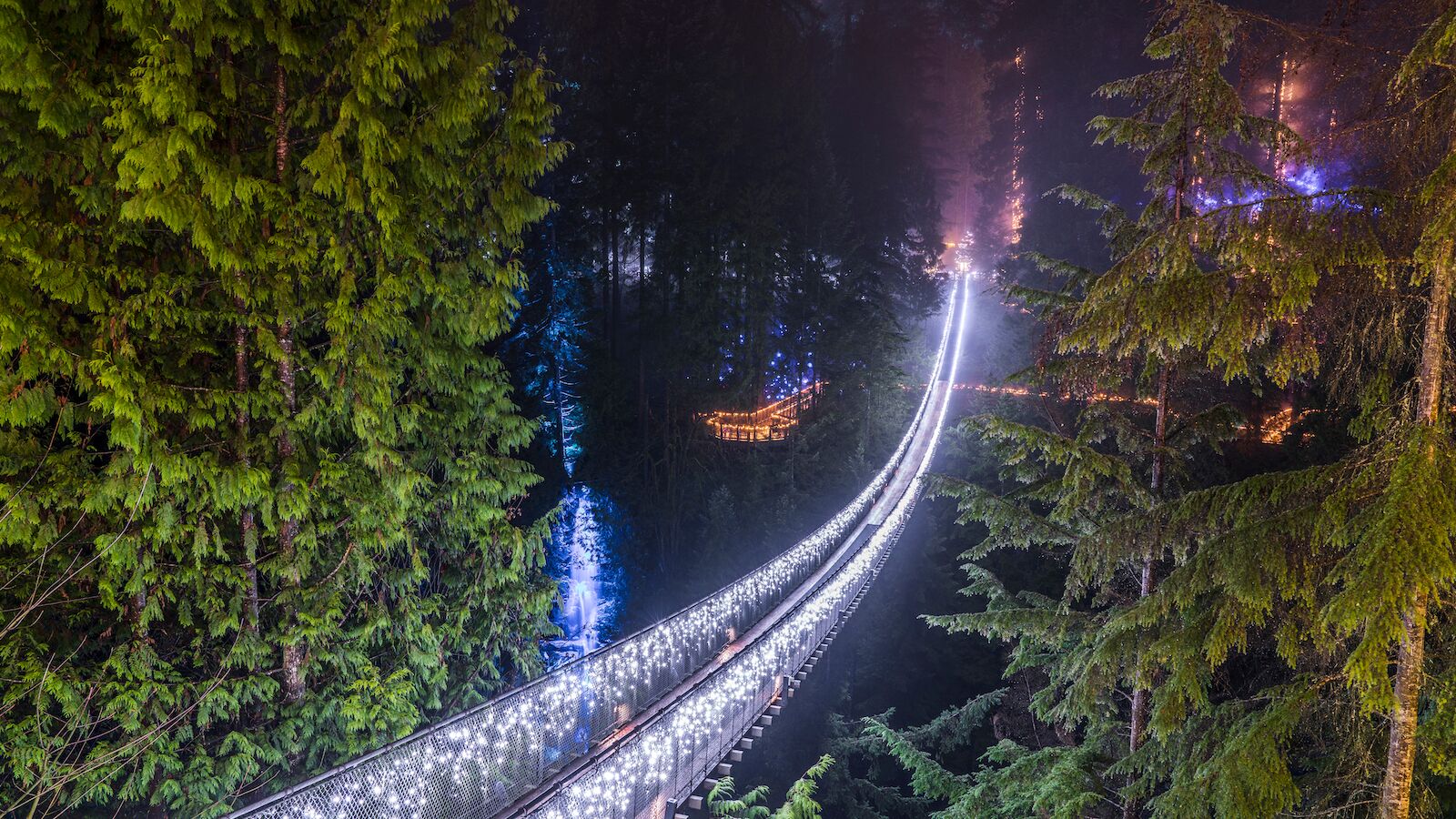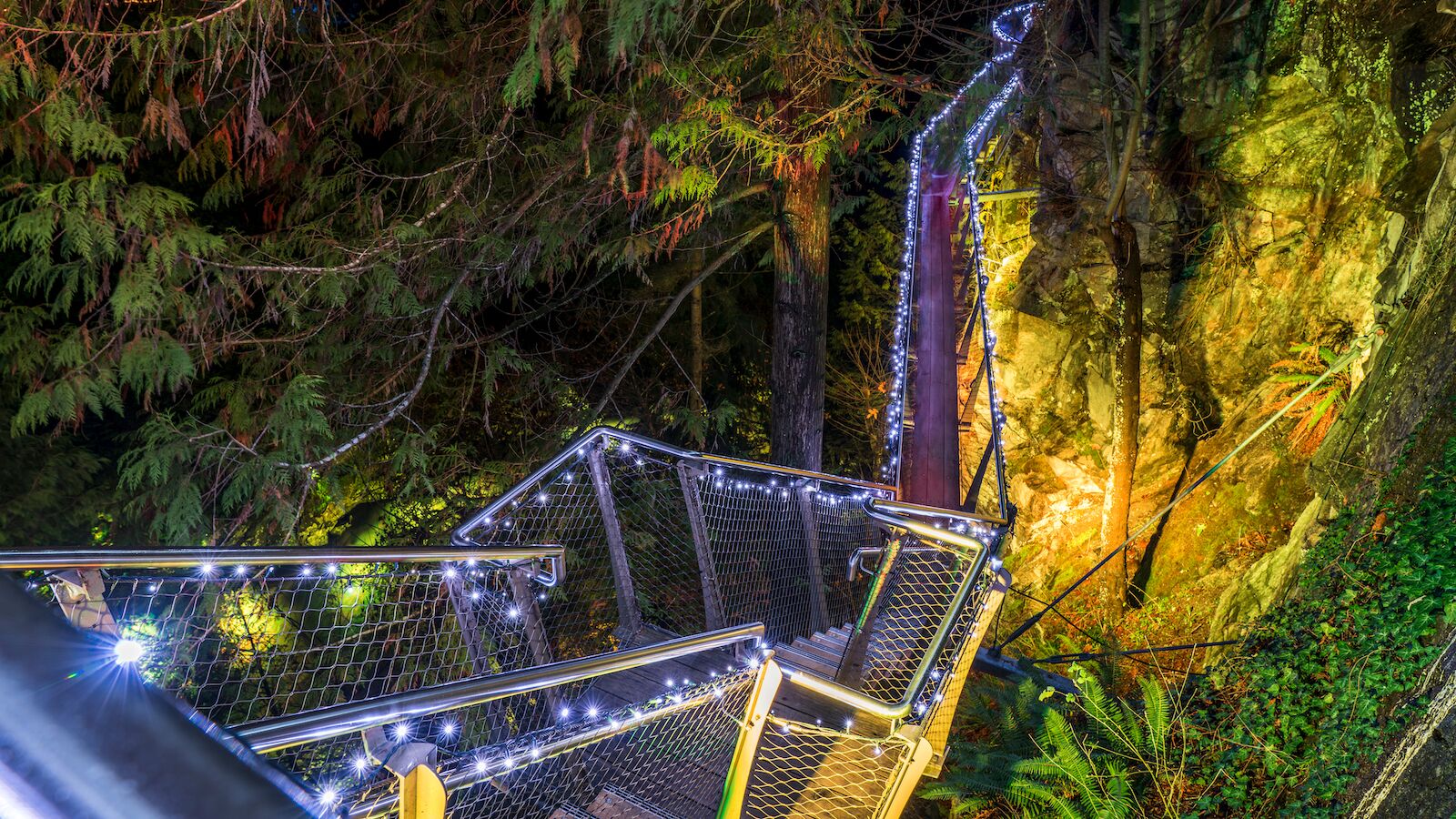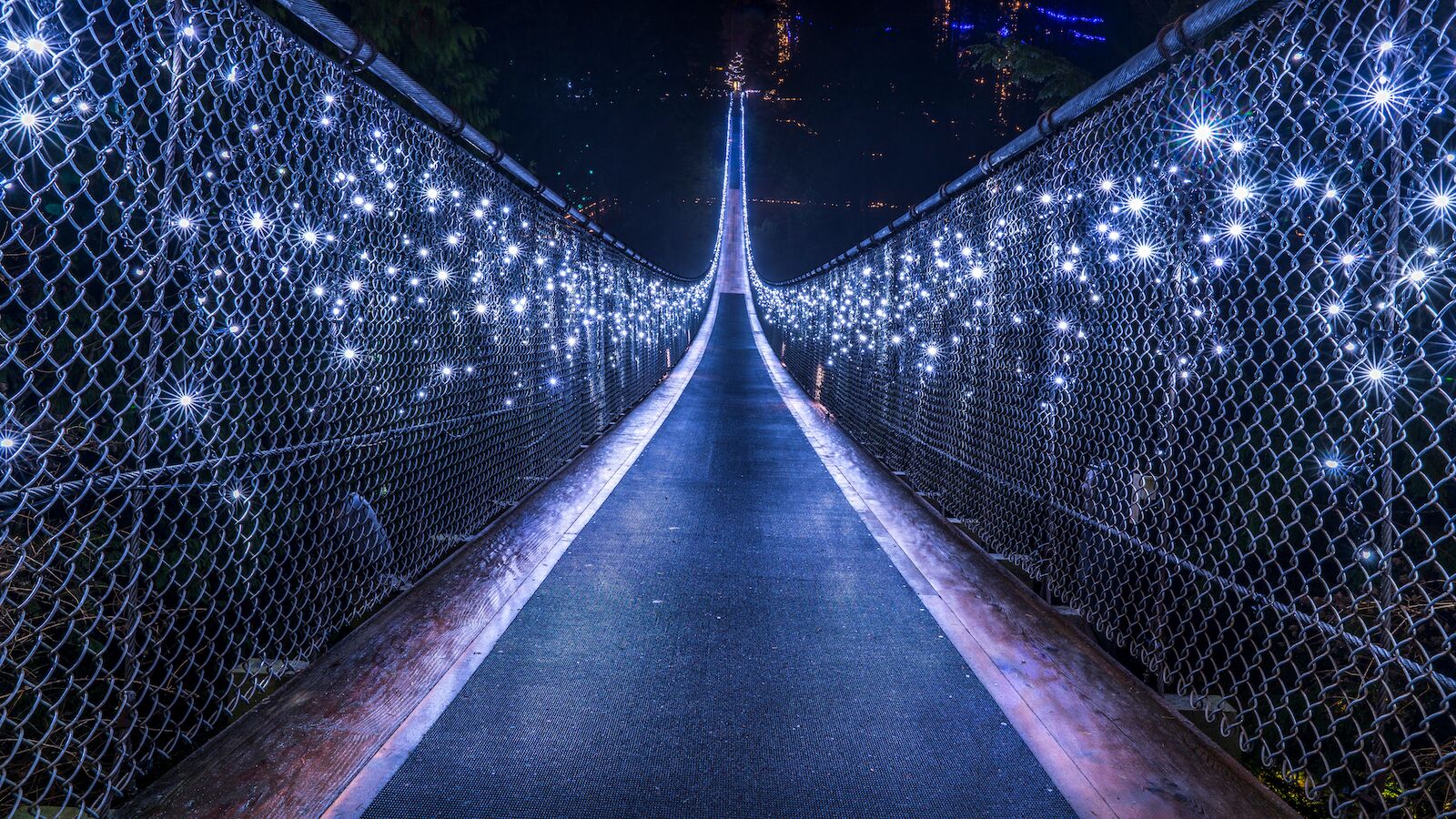 The Capilano Suspension Bridge lights are on until January 22, 2023 and will start again in November. To see the lights and enjoy all the attractions, buy your timed ticket online and select the time of your visit carefully — the darker it will be, the more spectacular the lights. The site is open daily from 11 AM to 9 PM and the last time slot to enter is 8 PM.
With or without the lights, visiting the Capilano Suspension Bridge on a day ticket will set you back $47 for adults (18 to 64), $43 for seniors (65 and up), $37 for students (18 and up), $26 for youth (between the ages of 13 and 17), and $19 for children (between the ages of six and 12). It's not cheap, but the place is extraordinary, especially when the rainforest is glowing with lights.
What did you think of this story?