You Can Rent This Epic Chalet Set High Above the Italian Alps on Airbnb
Whether or not you enjoy playing in the snow, Chalet Levissima 3000 is sure to satisfy your needs for a romantic winter vacation. After all, this chalet's best feature is not the fact the you can ski in and ski out of it, it's the out-of-this-world, can't-be-matched views that will have you book it immediately — if you can afford it.
Despite its unappealing name that seems more suited to a robot that an amazing Airbnb, Chalet Levissima 3000, is incredibly attractive. The modern chalet is made of wood inside and out for a traditional and cozy feel, but the design of the home is less that of a cuckoo clock and more akin to an elegant property you'd find on the cover of a glossy magazine. The chalet is all about sharp angles, sleek and functional built-ins, pared-down decor, and muted tone — a minimalist approach that allows the panoramic views of the Alps to be the main focus.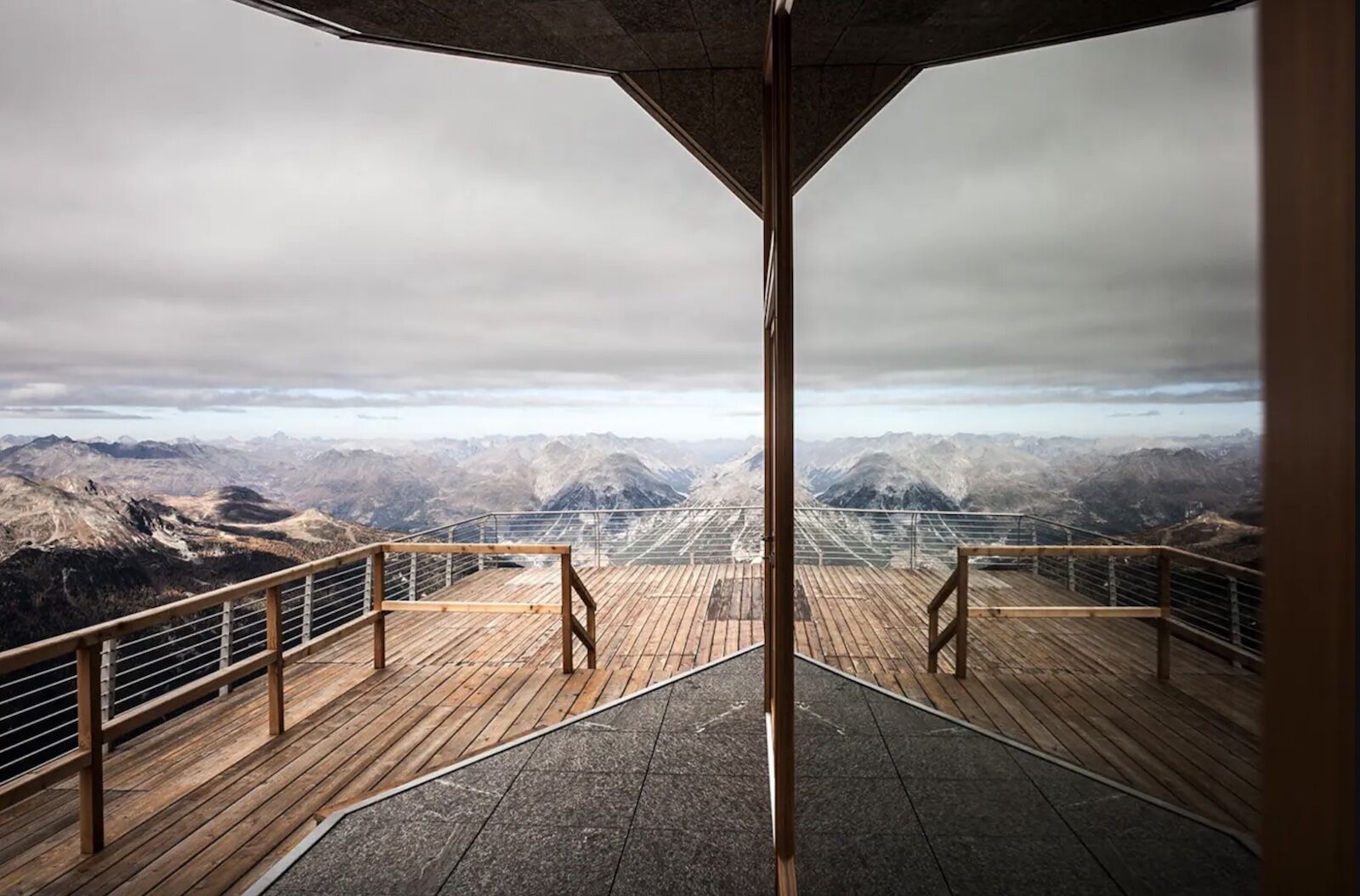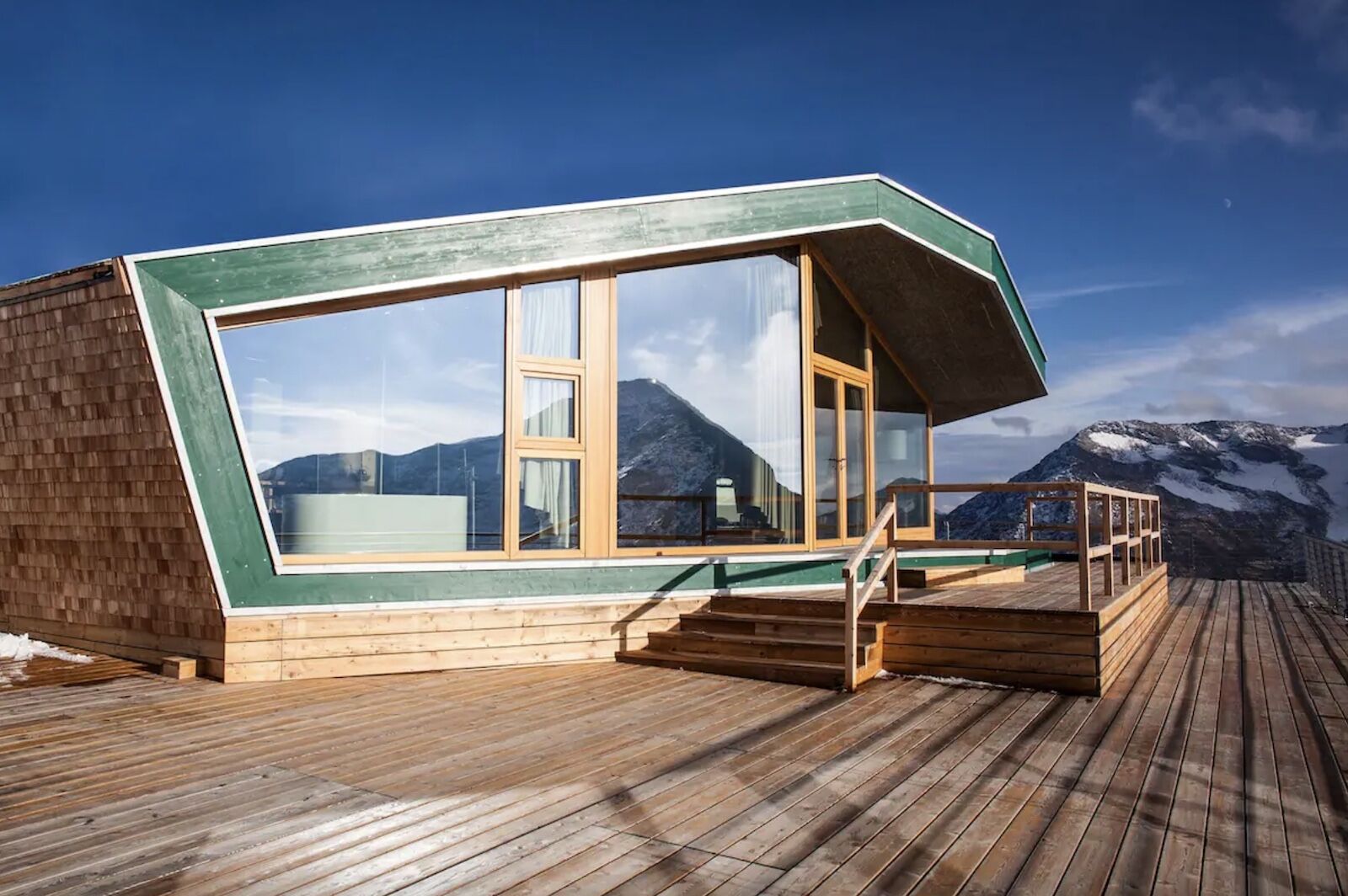 And while you can enjoy the view from every room in Chalet Levissima 3000 (even the bathroom), the best place to take it all in is from the immense wooden deck. Standing there, it's hard not to feel vertigo as the mountains peaks of Stelvio National Park are all you can see for miles on end. This million-dollar view will not cost you seven figures, but you'll need to shell out $1,440 per night.
Chalet Levissima 3000 is suitable for two guests only. It has one king-size bed is in the main living space, one bathroom with both a bath and a shower, and a fully equipped kitchen. There is a sauna and a jacuzzi, but guests also get special rates to the nearby thermal resort QC Terme. Dinner and breakfast in the chalet are included and guests can access the neighboring Heaven 3000 refuge restaurant for lunch.
The chalet is located 3000 meters above sea level (hence the name) in the town of Bormio, Italy. The Airbnb is only accessible by cable car, making the experience even more fun.
If you decide to book a stay at Chalet Levissima 3000, know that Matador may collect a small commission. Listed prices are accurate as of the time of publication.
More like this
What did you think of this story?