Staying at This Cabin in Norway Is Like Floating on a Rushing River
The River Suite at Jølstraholmen Camping & Cottages is exactly what you'd expect it to be. The small A-frame cabin is set right on the edge of the powerful waters of the river Jølstra in Vestland county, Norway.
While the River Suite at Jølstraholmen Camping & Cottages looks like a simple cabin from the outside, it's extremely comfortable inside with a king-size bed, a hammock, two chairs, a coffee machine, and a small fridge. The cabin has been fitted with underfloor heating and air conditioning so guests can enjoy its coziness no matter the weather. The side of the cabin facing the river is entirely made of glass so guests can take in the beauty of the rushing waters while relaxing indoors. The interior decor of the cabin is modern with dark colors throughout to make the beautiful surrounding landscape shine.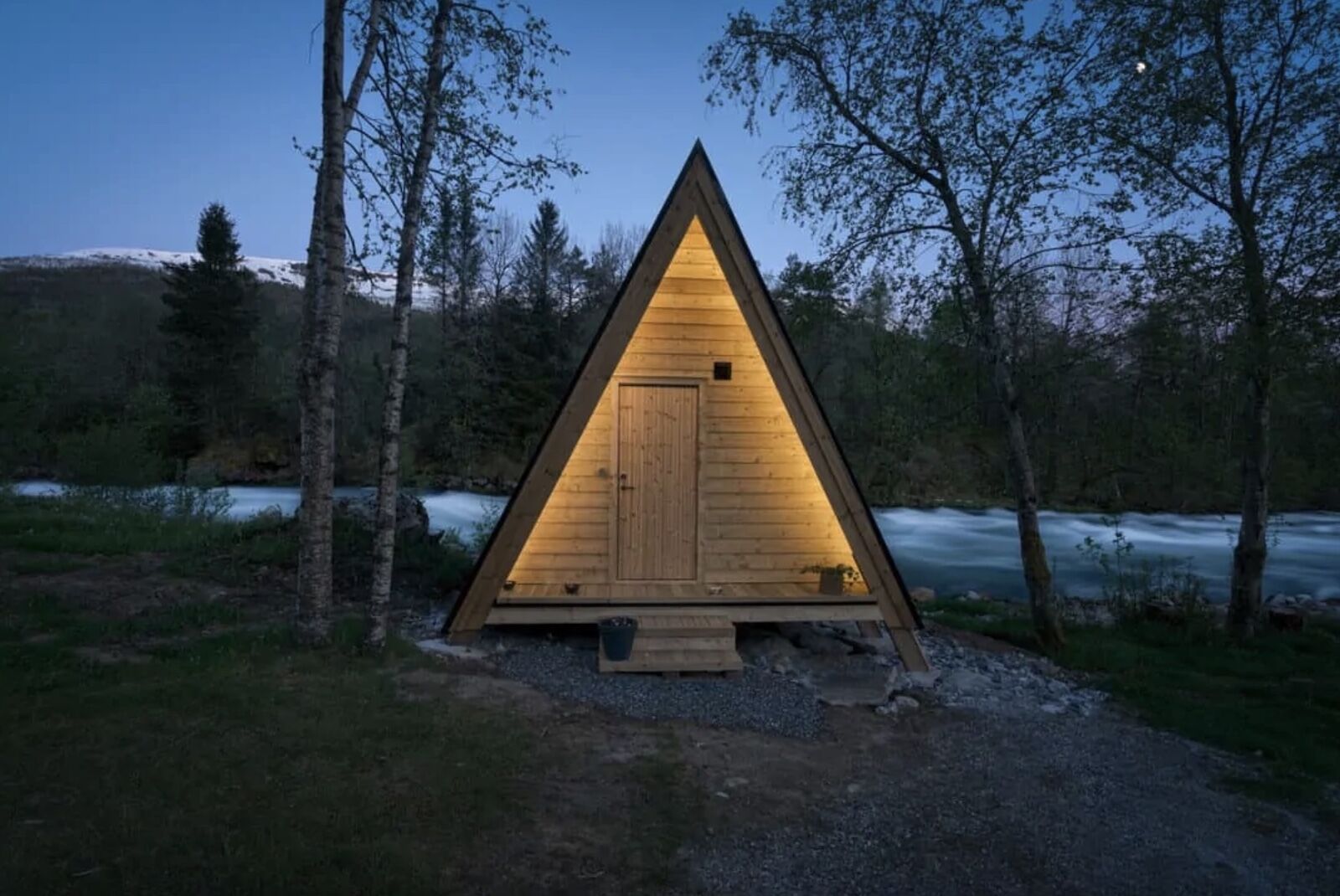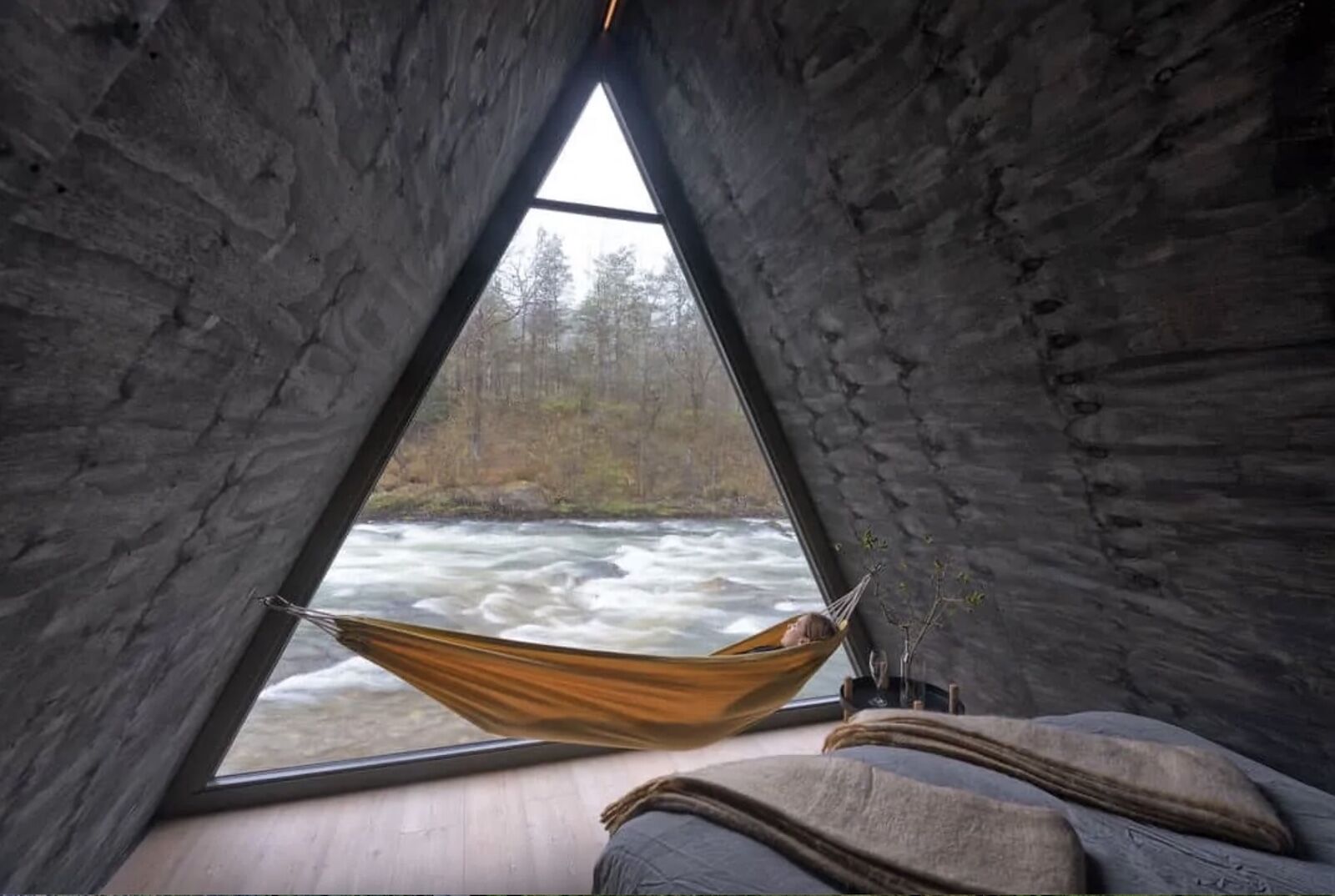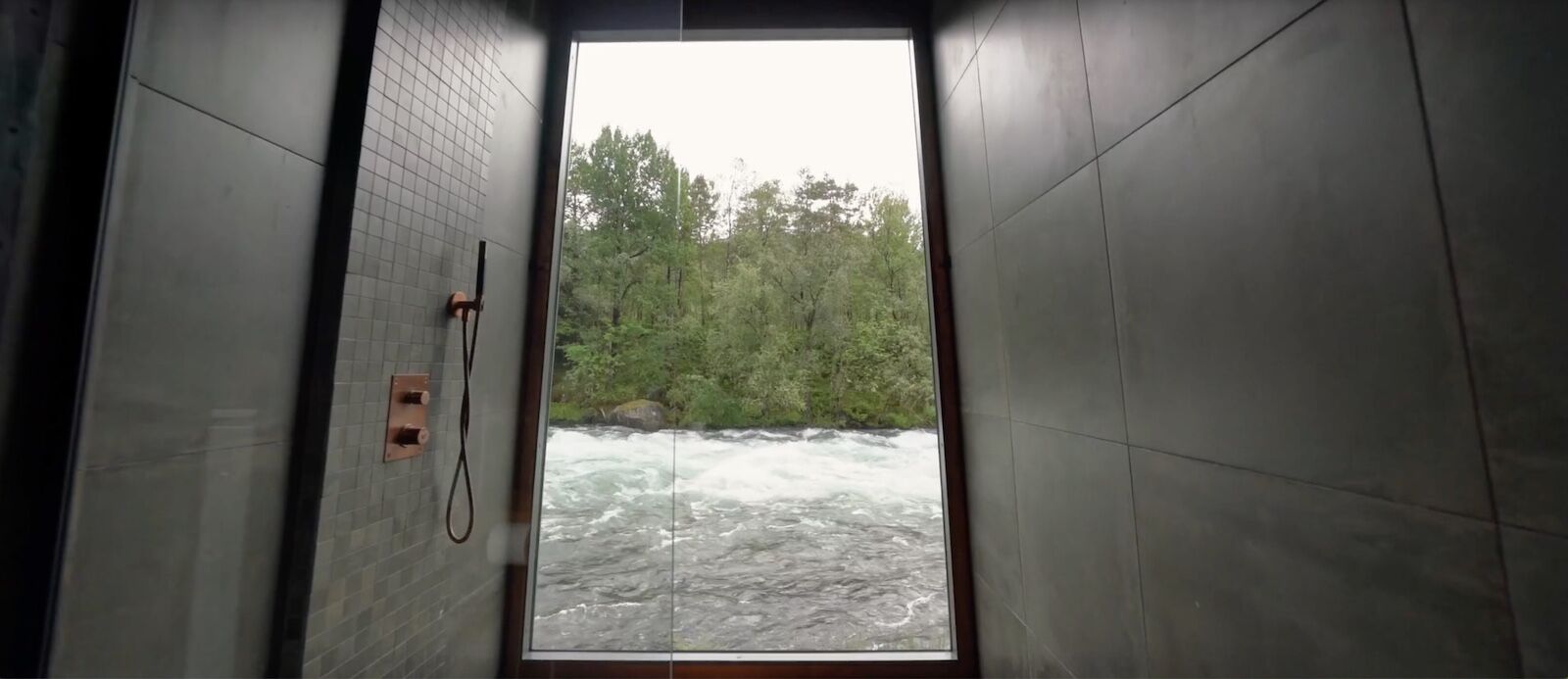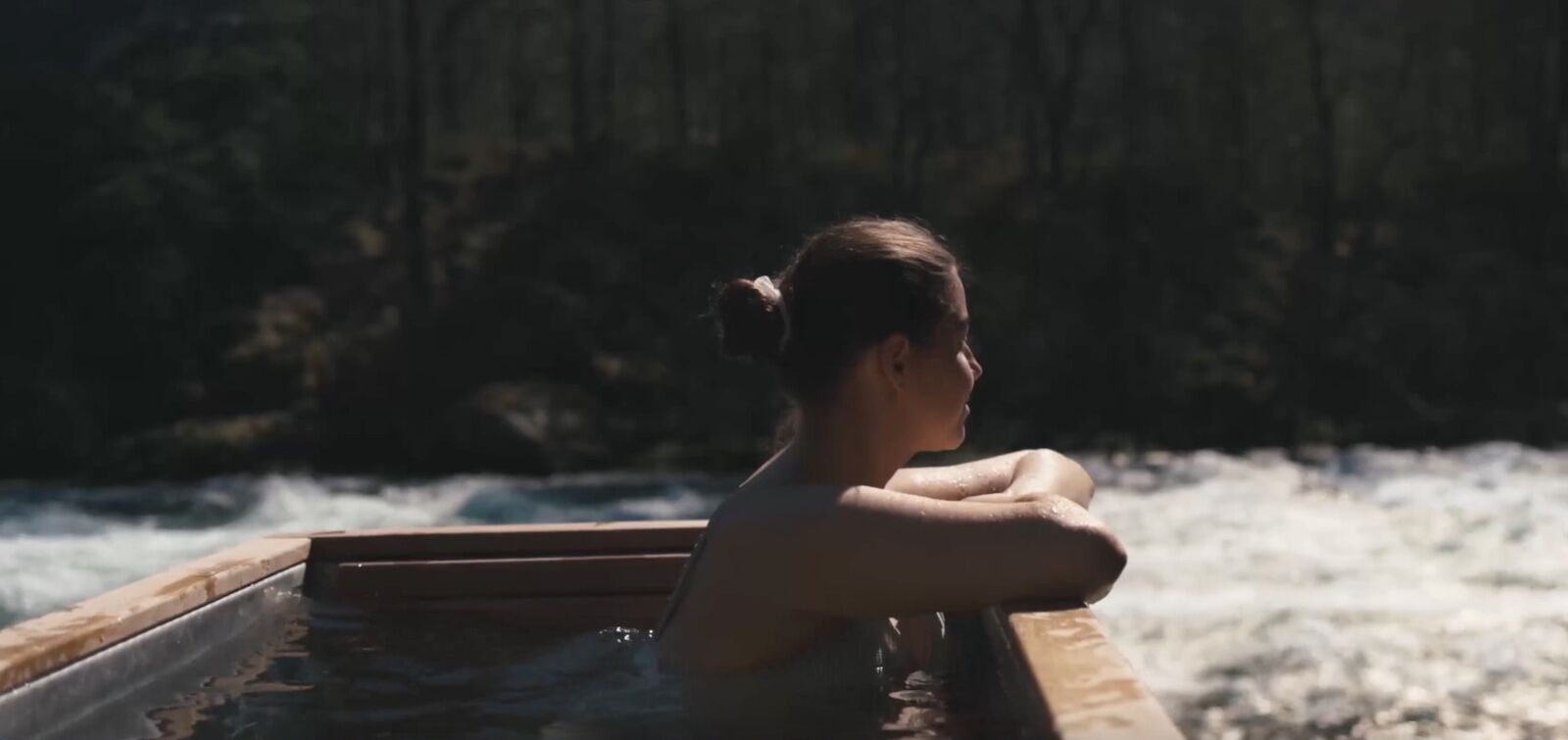 The River Suite at Jølstraholmen has its own private bathroom, a couple of steps away from the cabin. Once again, there is a floor-to-ceiling window facing the waters in the small, sleek space so that guests can enjoy the rain shower while looking at the river — and not worry about what the neighbors might see.
In the small space between the A-frame cabin and the bathroom is a wooden deck fitted with a private wood-fired hot tub. While the hot tub looks like it's cantilevered above the river, it's actually firmly on land, but it's as close as it gets to floating on the river Jølstra in total comfort.
The River Suite is located within Jølstraholmen Camping & Cottages, where vacationers rent cottages, bring their RVs and trailers, and pitch their tents. Guests who rent the River Suite are not alone in the woods.
And if hot tubs aren't your thing, the River Suite 2.0 may be more appropriate for you. It's the same concept, without the hot tub but with a couple of outdoor seating areas and a barbecue. Inside, the decor is very similar, but the bathroom is fitted with a bath.
More like this
What did you think of this story?