15 Moments You'll Have on a Road Trip Through Nevada
in paid partnership with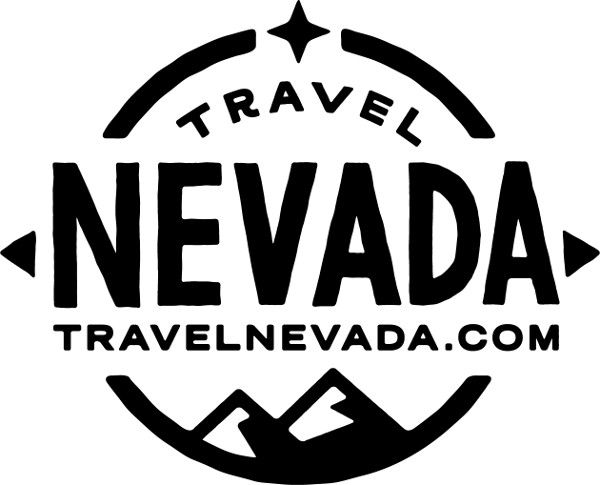 NEVADA IS A PLACE where Wild West ghost towns decorate the desert, outsider art projects inspire pilgrimages, and wide open spaces see nature rule. A weekend on the Strip is just the tip of the proverbial iceberg. To really understand Nevada, you have to hit the road. Here are 15 moments you'll experience on a ride through the Silver State.
1. Falling in love with the desert
A lot of Nevada (though by no means all of it) is open, arid country, and for the impatient cross-country driver, the temptation is to see it as nothing but mile after mile of rocky hills, sagebrush, and juniper. But that's not why you're here. Once you slow down and really open yourself to the terrain, special things start to happen. Before you know it, you're watching the moon rise over the rugged Toiyabe Range as you cruise along the Loneliest Road and find yourself thinking, This might be the most beautiful place on Earth.
2. Pondering ancient artwork
When the light is just right at Valley of Fire State Park, its crimson walls seem to glow as if aflame. And just as amazing as the geological formations are the 2,000-year-old petroglyphs that attest to the long history of human habitation here. What was it like to live back then? And what were these rocky illustrations meant to convey?
3. Your first alien encounter
Don't believe in little green men? Who cares. Driving the Extraterrestrial Highway, aka Route 375, you can't help but ponder the mystery of Area 51. Just don't try to sneak past the military installation's front gate — the Air Force personnel working there mean business!
4. Marveling at the Milky Way in Great Basin National Park
Just west of the Utah border, this underrated national park is home to ancient bristlecone pines (the oldest known trees in the world), magnificent caves full of stalactites, and some of the darkest night skies in the nation. Staring up into the vastness of space, you can see five planets, countless stars, the Andromeda Galaxy, and the Milky Way with the naked eye.
The free Great Basin Astronomy Festival takes place every September, and the park rangers host "Astronomy 101s" so you can learn what wondrous nebulae and galaxies you're gazing up at through telescopes that are up to 20ft long.
5. When you find your new favorite hot spring
Nevada has more hot springs than any other US state, and just outside of Austin is one of the best: Spencer Hot Springs is a series of outdoor baths that offer soaking in mineral-rich, geothermal waters. Test the temperature, settle in for a soothing dip surrounded by sagebrush with the sound of burros braying in the distance, and watch the most spectacular sunset spill over the Big Smoky Valley.
6. When you realize Reno is so much more than you expected
Swing through the Biggest Little City in the World and you'll likely be inclined to stay a while. With the Truckee River Whitewater Park, a lively craft brewing scene, the hip Riverwalk District, up-and-coming Midtown, and massive annual arts festivals like NadaDada and July's Artown — when over 500 performances and events take place across the city — a stop in Reno can go way beyond hanging out in casinos.
7. Screaming at your first slot machine win
They're in gas stations, grocery stores, even the airport. And when you hear the bells chiming and the coins jingling just for you, you can't help but give in to the momentary adrenaline rush.
8. When you spot a herd of wild horses
Half the nation's wild horses live in Nevada, and on the Virginia Range just east of Reno thousands roam free. Hikers often see herds near watering holes — just remember to help keep these majestic creatures wild by admiring them from a distance.
9. When you decide that someday you'll retire to Lake Tahoe
Sparkling waters, snowy mountains, forests full of regal pines…Lake Tahoe is basically outdoor heaven straddling the state line between California and Nevada. Years from now, you vow, you'll buy a rustic cabin and spend your retirement carving the slopes, mountain biking the epic Flume Trail, and paddling to secret beaches. Bonus if your vision also involves amazing dinners on the regular at the Lone Eagle Grille.
10. Following in the footsteps of Mark Twain
When the silver rush of the mid-1800s was drawing hopeful masses to the Nevada Territory, Samuel Clemens was among the crowd. He tried his hand at mining in Virginia City, and when that didn't pan out, he turned his attention to writing, becoming a journalist for the Territorial Enterprise, where he first published under his famous moniker. Today, Virginia City is one part living museum, one part quirky Nevada town where if you time your visit right, you might catch a camel run, outhouse races, or an oyster fry of the Rocky Mountain variety.
11. When you finally reach the International Car Forest of the Last Church — and it's just as awesome as you expected
It's been on your to-do list since you hit the highway. Rusted-out husks painted with vibrant murals and exuberant graffiti that jut from the earth like an automotive garden or the aftermath of some monumental sand storm. After getting to know Nevada, this bizarre spot seems both otherworldly and right at home.
12. When you wander through a real ghost town
Out here, the Wild West isn't some Hollywood stereotype, it's history. And it's fascinating. Take Rhyolite, which is the most visited and photographed ghost town in the state. It was a mining boom town born in 1904 that boasted a stock exchange, a hospital, a red light district, and thousands of residents…and then was virtually empty just 12 years later.
And what is it about Nevada that drives people to create fabulous art and leave it in the empty desert? At the Goldwell Open Air Museum, near Rhyolite, you can ponder a sculpture of the Last Supper rendered with ghostly characters and pause for a photo with Tom Kelly's Bottle House, built in the early 1900s from more than 30,000 glass bottles taken from local saloons. Inside gallery walls, these creations just wouldn't be the same.
13. When you see the lights of Las Vegas for the first time
You're driving south through the desert when you start to notice a glow on the horizon: Vegas. And even though you're expecting it, when you finally see the Strip in all its neon glory, it still floors you. You've reached the Emerald City, and you're definitely not in Kansas anymore.
14. When you eat more than you thought was humanly possible at a Strip buffet
Crab legs, pizza, ramen noodles, dim sum, prime rib, and charcuterie. And that's just your first serving. Strolling into the Bacchanal Buffet at Caesars Palace or Wicked Spoon at Cosmopolitan feels like entering a wonderland stocked with every manner of earthly delights. If only you could pack a doggy bag.
15. When you take a cheesy photo at the Welcome to Las Vegas sign — and cherish it
Is it cliché? Sure. But mugging for the inevitable picture in front of Las Vegas's iconic sign is also a Nevada road trip rite of passage. Embrace it.
What did you think of this story?