in paid partnership with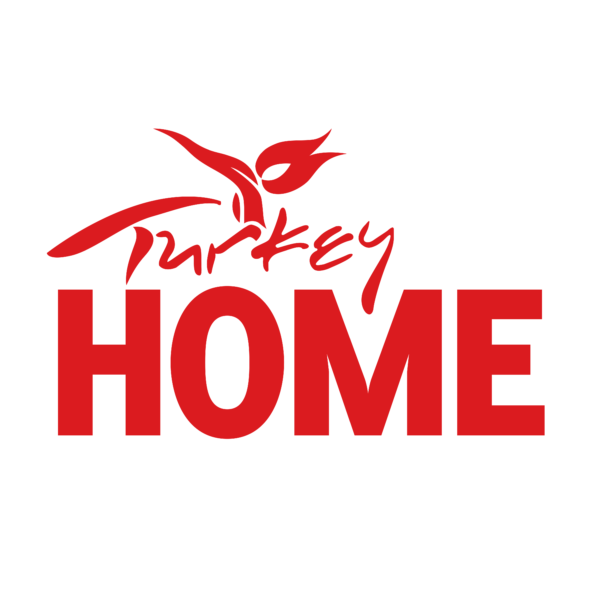 No other country sits at the confluence of cultures like Turkey, the land bridge between vast continents, kingly empires, and eras of world history. There is no signature scent, flavor, style, or experience to be had — here, your sense of time and place gets turned on its head.
In other words: Expect the unexpected, and get ready to be surprised. Here are 17 facts about Turkey that do just that.
1. It has one of the world's oldest and biggest malls.
Istanbul's Grand Bazaar, or Kapalı Çarşı, dates to 1455 and was established shortly after the Ottoman conquest of Constantinople. Over the centuries it has grown into a warren of 61 streets lined by more than 3,000 shops and currently occupies a nearly incomprehensible 333,000 square feet. You'll never possibly be able to explore it all, but that doesn't keep people from trying — according to Travel + Leisure, the Grand Bazaar was the world's #1 attraction in 2014, drawing over 91 million people.
2. You might find chicken in your dessert.
The signature Ottoman treat is tavuk göğsü, or chicken breast pudding. It's a strange blend of boiled chicken, milk, and sugar, dusted with cinnamon. And it's delicious. Look for it on menus across the country.
3. Turkey is packed with cultural heritage.
In fact, there are 13 spots in Turkey inscribed on UNESCO's list of World Heritage Sites, and a whopping 62 on the tentative list. They range from a Mesolithic temple (Göbekli Tepe) to a Biblical city (Ephesus) to a World War One battlefield (Gallipoli), and help make Turkey the sixth most-visited tourist destination in the world.
4. Santa Claus is from Turkey.
Saint Nicholas was born far from the North Pole, in Patara. And he's not the only saint with connections to Turkey — the Virgin Mary's resting place could be near Ephesus, while Saint Paul was from Tarsus in the south. Other Biblical figures include the Prophet Abraham, born in Şanlıurfa. And after the deluge, Noah may have run his ark aground at Mount Ararat.
5. One of the Mediterranean's primary sea turtle nesting beaches is here.
İztuzu Beach, just west of Fethiye, is a major breeding ground for the endangered loggerhead sea turtle. The turtles arrive between May and October, climbing ashore at the exact site of their birth to lay a new generation of eggs. The beach sees around 300 nests dug each year, and government regulations have succeeded in balancing tourism with the need to protect and conserve this precious natural resource. Just down the coast, Patara is the longest beach on the Mediterranean (12 miles of pristine white sand dunes).
6. Turkey gifted tulips to the world (you're welcome, Netherlands).
It's uncertain where the first tulips were grown, but what is known is that the Ottomans popularized the flower and facilitated their introduction to Europe. A simultaneous export? Tulipmania. The seeds of the world's first speculative bubble were sown when a Flemish ambassador to the 16th-century court of Süleyman the Magnificent brought back the bulbous flowers to Holland. Other commodities for which Europe owes a debt of gratitude to Turkey are coffee and cherries.
7. More than 130 peaks reach over 9,800 feet (3,000 meters).
Don't let the balmy coastal climate fool you. Turkey is home to spectacular mountain ranges, and wintertime visitors can hit the slopes at nearly a dozen resorts. Palandöken, in the eastern province of Erzurum, is Turkey's highest at 10,200 feet (3,125 meters) and claims Europe's longest natural ski run.
8. Istanbul has one of Europe's most exciting art scenes.
The edgy Istanbul Biennial, now in its 14th edition, is a must-see for the international art crowd, and with more than 300,000 visitors in 2013, it ranks among the top contemporary art shows in the world.
9. You can cross continents underground.
Istanbul may be Europe's largest city, but half of it actually extends into Asia. More than a century after a sultan dreamed of a rail link beneath the Bosphorus Strait, Turkey opened the Marmaray metro line in 2013. The former imperial city is also home to the Tünel, a short funicular that's the second-oldest continuously running underground railway after London's.
10. The seeds of agriculture were first sown in Turkey.
Historians believe agriculture began in these lands some 11,000 years ago. At sites like Çatalhöyük, in south-central Turkey, there's evidence that the residents of this proto-city added crops like wheat and barley to their diet, and wild grasses genetically identical to those first domesticated grains still grow in southeastern Turkey. Even today, the country is the world's 10th-biggest grain producer.
11. It's home to some of the most important sites in Christendom.
Turkey's population may be 99% Muslim, but these lands draw tens of thousands of Christian pilgrims each year. The Ecumenical Patriarch, spiritual leader of the world's 300 million Orthodox, lives in Istanbul, a vestige of the Byzantine Empire. The grotto dug by the Apostle Peter in Antioch was the first Christian house of worship, while a 1st-century patriarchal church is said to have been located underground in today's unprepossessing Istanbul district of Fındıklı. Istanbul is also home to the 1,500-year-old Hagia Sophia cathedral, now a museum. And the Armenian Apostolic Church was founded 1,700 years ago in what's today the city of Kayseri.
12. Oil wrestling is the national sport.
The spectacle of two bulky men stripped to the waist, doused with olive oil, and grappling under the hot Thracian sun is a 654-year-old sporting tradition and sight to behold. Camel wrestling tournaments, held throughout the Aegean region in the winter, and bull wrestling near the Black Sea, are also popular.
13. People were building temples here back in the hunter-gatherer era.
Prior to the mid-1990s, it was assumed that large-scale human constructions weren't undertaken until early peoples mastered agriculture and established permanent settlements. But then the archaeological site of Göbekli Tepe was discovered in southern Turkey, with evidence of monumental construction taking place at least 2,000 years before the accepted timeframe of the agricultural revolution. Building at Göbekli Tepe also predated the inventions of pottery, written language, and the wheel.
14. Turkey's film industry is booming.
When director Nuri Bilge Ceylan's Winter Sleep won the Palme d'Or at the Cannes Film Festival in 2014, it crowned a decade-long revival in Turkish cinema that's seen productions rise five-fold to about 100 films per year. Turkey is one of the few countries where domestic films rake in more at the box office than Hollywood's offerings, and its movies and television series are a major soft-power export in the Middle East.
15. A new type of plant is discovered every 10 days.
It may be one of the most surprising facts about Turkey: its 10,000 plant and 80,000 animal species help rank the country among the world's 35 biodiversity hotspots. Twitchers can visit more than a half-dozen bird sanctuaries for sightings of some of the country's 475 aves, or 5% of the global variety. It's a great place for flower-lovers, too.
16. Turkey really is the center of the world.
You can fly to just about everywhere from Istanbul Atatürk Airport, thanks to flag carrier Turkish Airlines' 260-and-counting destinations. A modern fleet of aircraft served by kid-friendly crews has helped the fast-growing airline win Best Airline in Europe for four years running.
17. Despite appearances, Turkish is surprisingly easy to learn.
The tongue-twisting, 70-letter Muvaffakiyetsizleştiricileştiriveremeyebileceklerimizdenmişsinizcesine, or "as if you are from those we may not be able to easily make a maker of unsuccessful ones," is thought to be the longest word in Turkish, an agglutinative tongue whose dialects are spoken across a swath of Asia all the way to western China. Yet Turkish is pretty easy to pick up, following a language reform in the 1920s that simplified the vocabulary and moved from the Arabic script to the Latin alphabet. Come and give it a shot!
Note: This article with facts about Turkey has been updated; it was originally published on May 28th, 2015.