in paid partnership with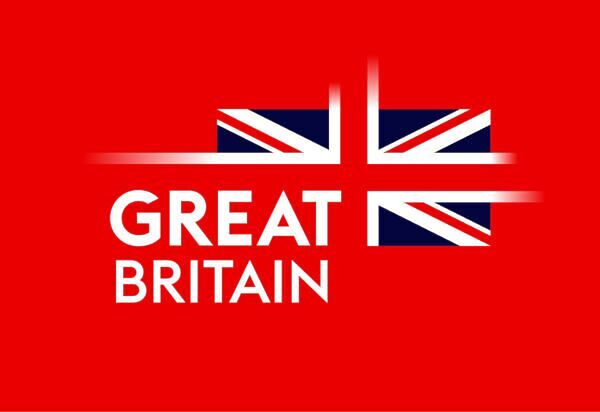 Eye-popping bluebell and daisy fields. Al-fresco music, food, and theater by the River Thames. Oceans and forests teeming with wildlife. If there's one thing we know for sure, it's that spring is undoubtedly one of the most beautiful times of year to visit Britain. From pop-up festivals and open-air performances in London to whale and dolphin-watching in Scotland, here are six of the most compelling reasons to visit Britain between March and June.
1. You could catch the Underbelly Festival…
For 10+ years now, London's vibrant Southbank has celebrated the start of spring with the city's biggest pop-up arts festival. And this is London we're talking about, so "biggest" means absolutely huge.
From April to September (yep, that's a full six months), the Underbelly Festival brings the best in circus, live theater, comedy acts, cabaret shows, and family-friendly entertainment to one of London's favorite riverside spots, right on the Thames. Countless one-hour mini-shows and impromptu street performances, international food trucks, live DJs, and al-fresco pop-up bars make this the coolest place to hang out in London this spring.
Tickets to individual shows are usually below the £20 (around $26) mark, making Underbelly an affordable way to get a taste of spring fun in the capital city.
2. …or attend the opening of Shakespeare's Globe.
During the winter months, London's most historic open-air theater closes its doors to the public. The arrival of spring's longer, warmer, and drier evenings marks the much-anticipated start of the city's summer theater season. In mid-to-late April, Shakespeare's Globe — a reconstructed Elizabethan theater featuring a huge Norfolk thatched roof, thick oak beams, hundreds of Tudor-style bricks, and goat-hair plaster — reopens its doors, offering an extensive calendar of Shakespearean and contemporary performances, cultural events, and guided tours.
The best bit? The Globe sells tickets for 700 standing spaces (which, in our opinion, are the best "seats" in the house) for just £5 (around $6.50).
3. You'll get a whiff of the Chelsea Flower Show…
Held on the beautiful grounds of the Royal Hospital Chelsea every May, the Chelsea Flower Show is considered the world's most impressive display of flowers and plants. Attracting A-list celebrities from every corner of the globe, this century-old tradition usually sees a guest appearance from several members of the Royal Family as well, often including Queen Elizabeth II herself. No further endorsement or persuasion needed.
Highlights are the Show Gardens (where hundreds of cutting-edge designers battle it out for the prestigious "Best Show Garden Award"), the Great Pavilion (an exhibition that showcases specialist growers and nurseries from the UK and beyond), and the "Discovery Zone" (where you can learn about the latest science behind horticulture through educational exhibits and see plants from every corner of the planet). And, of course, the shopping and photo opps.
4. …and celebrate the Spring Equinox at Stonehenge.
Seeing over a million visitors each year, Stonehenge — one of the oldest prehistoric sites in the world — is up there with Britain's most-visited landmarks. What few people get to witness, however, is the intimate Spring Equinox ceremony on March 20th, where pagans and druids gather to watch the sunrise over these mystical stone structures.
Not only is this a rare chance to celebrate ancient British culture, but it's also one of the few days a year when you're granted up-close access to the stones. Solstice Tours offers specialized, early-morning trips to Stonehenge during the Spring Equinox from London and Bath. If you have your own wheels, the site is under two hours from central London, or a 55-minute drive from the quaint town of Bath.
5. Wash it all down at the Cheltenham Food & Drink Festival…
Britain loves home-grown, seasonal ingredients. As the evenings get longer and a little warmer, parks and gardens don't just come to life with fresh blooms and green grass, but with the smells, sounds, and flavors of food festival season.
One event not to miss is the Cheltenham Food & Drink Festival, where celebrity chefs and local and national food and drink producers put on one of Great Britain's top outdoor feasts. Taking place in Cheltenham's beautiful Montpellier Gardens, this three-day festival packs in live music, home-brewed ales, cooking classes, wine tastings, sustainable foodie seminars, and, of course, a hell of a lot of top-class eating and drinking.
6. …and take to the waters of Scotland.
If you're in search of a springtime wildlife adventure, Britain — with its 11,000 miles of coastline and super-stunning national and regional parks — has you covered. Case in point: From May to September, minke and humpback whales, as well as orcas, can be spotted off the coast of the Shetland Islands.
And in Moray Firth and Cardigan Bay in Scotland, spring marks the beginning of dolphin-breeding season. If you're lucky, you'll have calves and their mothers playing alongside your boat, as well as the odd friendly seal and porpoise. Turns out the wildlife dig it here, too.