in paid partnership with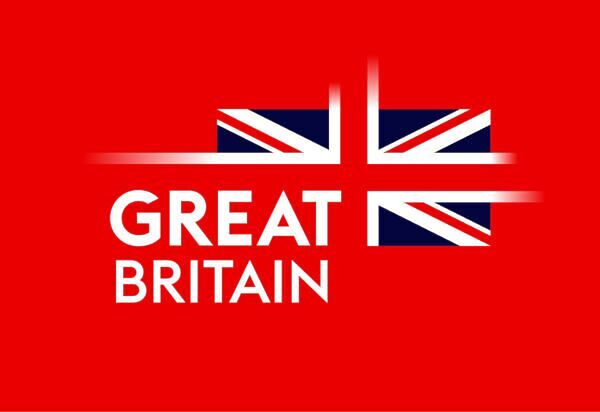 It may be only 876 miles from top to bottom, but with its patchwork of lakes, mountains, woodlands, and moors, Great Britain packs in some of the most diverse landscapes on the planet. From free diving with the ocean's second-largest fish in Scotland to climbing the ice-filled ravines of the Lake District, here are the most exhilarating ways to experience the British outdoors.
1. Whitewater rafting an Olympic circuit
Originally built for the 2012 London Olympics canoe slalom, the Lee Valley White Water Centre is considered one of the top artificial whitewater rapids in the world. The nerve-wracking, nearly 1,000-foot course sends rafters past huge boulders, through hair-raising turns and twists, and down stomach-churning 18-foot drops. You know, the kind of course designed for Olympians.
The center offers a huge range of other water-based adventures, too, like tubing, kayaking, and hydrospeeding — where true adrenaline junkies can take to the frothy rapids on a bodyboard. The best bit? Located just north of London, Lee Valley lets you hit the water within an hour of leaving Liverpool Street station.
2. Flying down the world's fastest zipline
You may have tried a zipline before, but have you been on one that lets you fly at the speed of a race car? Zip World is home to the world's fastest zipline — and the longest in Europe — reaching speeds of up to 100mph. Set against the stunning backdrop of north Wales' Snowdonia mountain range, the "Velocity 2" sends you, in a Superman position, hurtling above the bright turquoise Penrhyn Quarry.
If you're not in the mood for your eyes to water quite that much, there's plenty more fun on the menu, such as underground assault courses, forest "rollercoasters," and 60-foot-high canopy walkways.
3. Trapezing over London's Regent's Park
If you've ever wanted to run away and join the circus, it doesn't have to be a pipe dream — consider the guys at Gorilla Circus your ring leaders. Their two-hour outdoor trapeze classes allow gymnastic newbies to swing, fly, and somersault through the air, finishing off with the grand finale: swinging off the trapeze upside down into the outstretched arms of your instructor (who is — naturally — swinging on a separate trapeze).
While your heart is pumping too hard to think, make sure your eyes are still working. Hidden in the northwest corner of Regent's Park, your trapeze flight comes with awesome views of one of London's most beautiful green spaces. Gorilla Circus has another location in Kensington Gardens; both are open May through September.
4. Kayaking the River Thames
You've heard of the River Thames (it is, after all, one of the most famous stretches of water in the world, threading its way through London), but did you know it's possible to paddle it? Relaxed tours with Kayaking London guide kayakers past some of London's most iconic sites, like the London Eye, Tower Bridge, and Houses of Parliament. Think of how many photos you'll get to bomb!
For a unique perspective of London by night, take to the water after sunset — you'll have an illuminated Big Ben and Westminster Bridge as your flashlights.
5. Swimming with basking sharks in Scotland
Britain may not have the warm waters of the Caribbean, but this island's coastline is home to a wonderful variety of marine life. From April to October, you can grab a wetsuit and dive into western Scotland's crystalline waters for the chance to see the world's second-largest fish — the plankton-eating basking shark.
Basking Shark Scotland, a company dedicated to the study and protection of these friendly giants, leads one- to four-day diving and snorkeling trips. You're allowed to get up close to the sharks, as well as other inquisitive locals — seals, whales, dolphins, golden eagles, and puffins.
6. Paragliding over the British countryside
Beginners and seasoned paragliding pros alike flock to Surrey's North Downs to soar high above Britain's iconic countryside — rolling green hills, grazing sheep, and thatched-roof cottages included. But your idyllic mental image is missing one important element: perfect thermal winds. You'll find those here, too.
After a quick crash course on the basics of takeoff, flight, and landing, beginners will ride tandem with an experienced instructor, rising to heights of up to 500 feet. The closest gliding school to London is less than an hour away, just south of the town of Croydon, making this an easy day trip from the capital.
7. Surfing epic waves in Cornwall
Home to one of the biggest pro-surf competitions in Europe (Fistral Beach Boardmasters), Cornwall is renowned as a top surfing destination. Gentle beginner waves are the standard in Sennen Cove and Polzeath, or you can take on the fast left-handers and overhead barrels at Fistral and Porthtowan, both world-famous surf beaches.
When you're all surfed out and in need of a pick-me-up, recharge with some classic Cornish staples: a meat-and-potato pasty, clotted cream ice-cream, or a pint of micro-brewed Cornish IPA.
8. Ice climbing the snowy peaks of the Lake District
During the winter months (mainly January and February), the ice-covered mountains of the Lake District's Great End become a playground for ice climbers and adventurous mountaineers. With tons of icy gullies, the area that surrounds the stunning Scafell Pike offers several top-notch climbing routes for both beginners and pros.
Lakeland Ascents and Climb365 run fully equipped day and multi-day trips (which will teach you everything from climbing techniques to avalanche safety), as well as longer-term mountaineering courses.
9. Coasteering in Wales
Coasteering — an action-packed blend of rock-hopping, shore-scrambling, swell-riding, cave-exploring, and cliff-jumping — is the ultimate way to explore Britain's stunning coastline. (With all those hyphens, it's easy to see why a new term was needed.)
Recognized as the pioneer of this unique sport, Wales has tons of coasteering tour operators — Celtic Quest Coasteering, Anglesey Aventures, and Bach Ventures among them — who can arrange everything from relaxed half-day trips for little explorers to high-powered, full-day adventures for folks who really want a taste of the action. Turns out seeing Britain from a seat at the pub isn't the only way to do it!