11 Dublin Airbnbs Near the City's Coolest Attractions
Teeming with historical attractions, gorgeous green spaces, and epic pubs, Dublin is a charismatic city you'll not forget in a hurry – subject to how many pints of Guinness you knock back. The spirited Irish capital draws backpackers, couples, and families in equal measure. Whether you're hankering after a weekender or planning a pitstop on a wider Emerald Isle adventure, you need to know where to stay in Dublin. Check out our guide to Airbnb Dublin, Ireland, scene in and around the city center.
We hope you love the Airbnb Dublin vacation rentals we recommend! Just so you know, Matador may collect a small commission from the links on this page if you decide to book a stay. Listed prices are accurate as of the time of publication.
Coolest Dublin Airbnbs – St. Stephen's Green and Portobello
The Tailor's Room – boutique pad in Central Dublin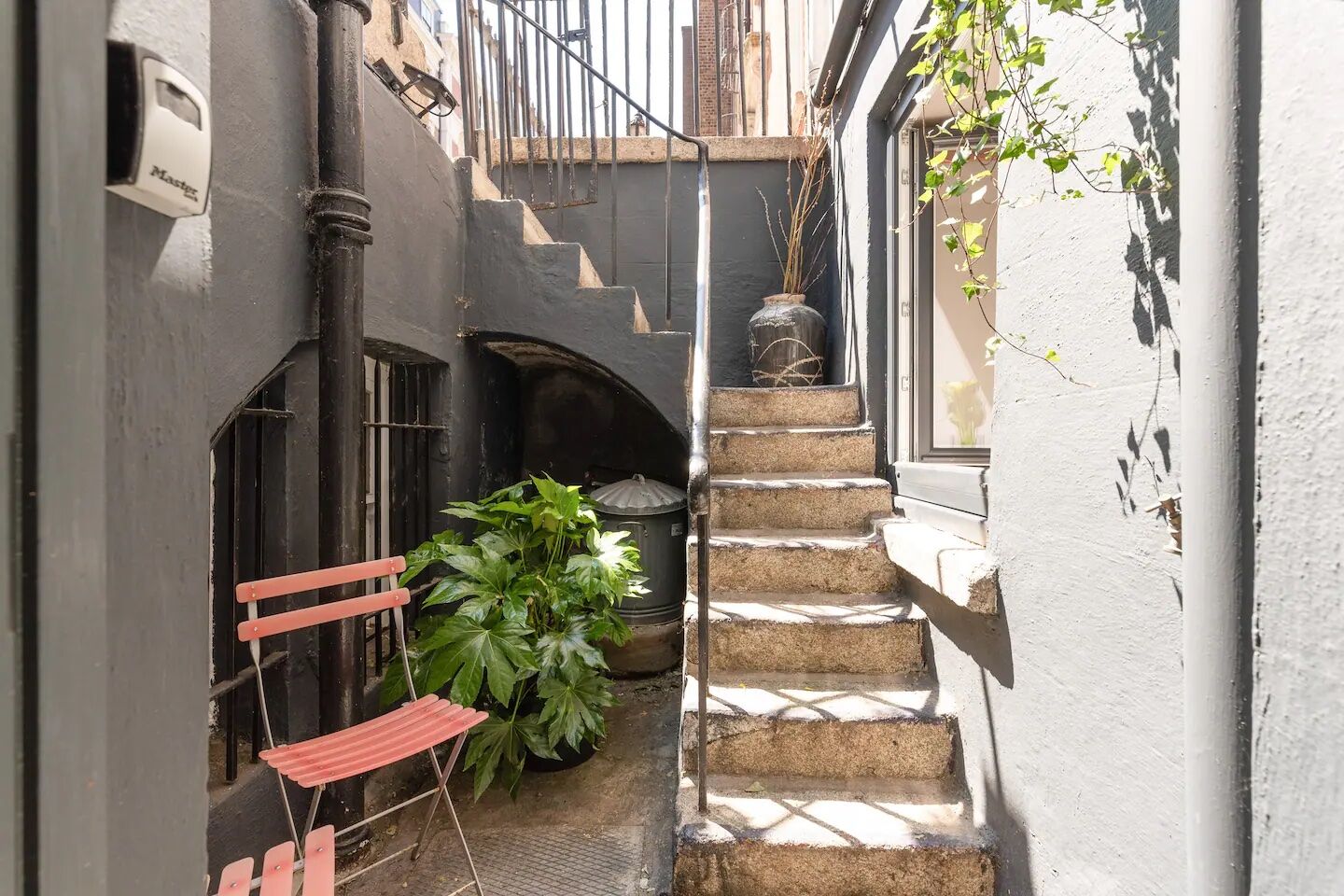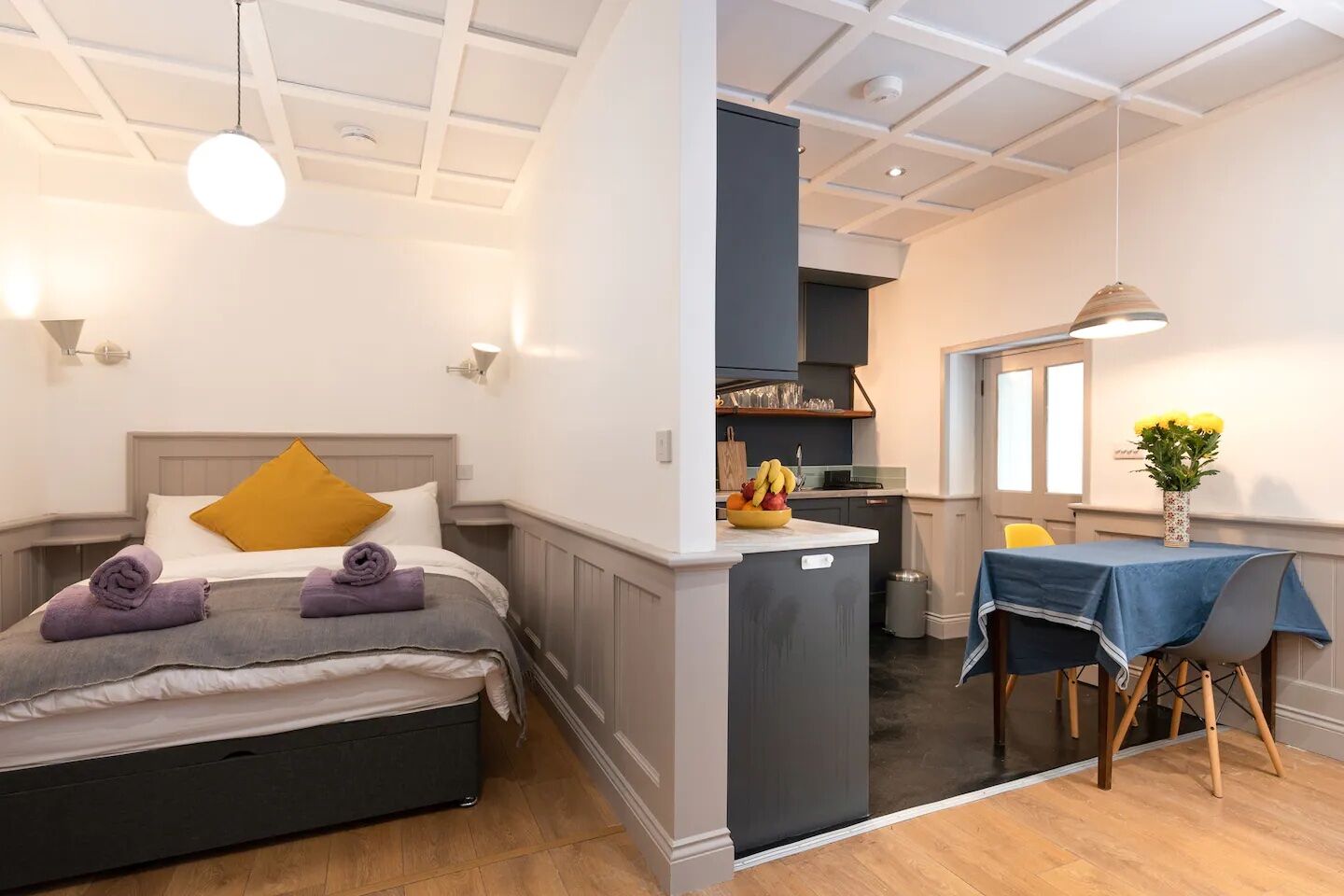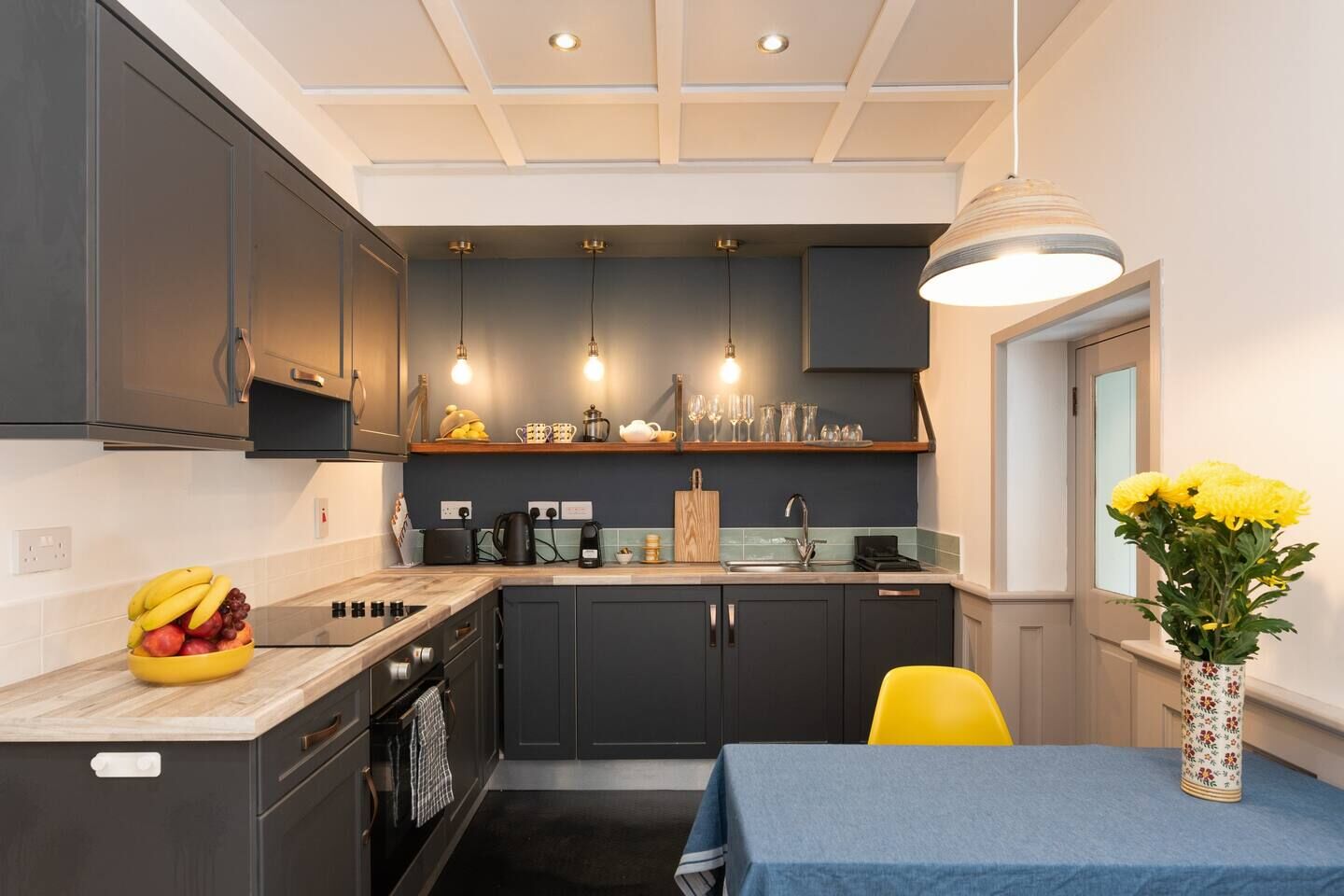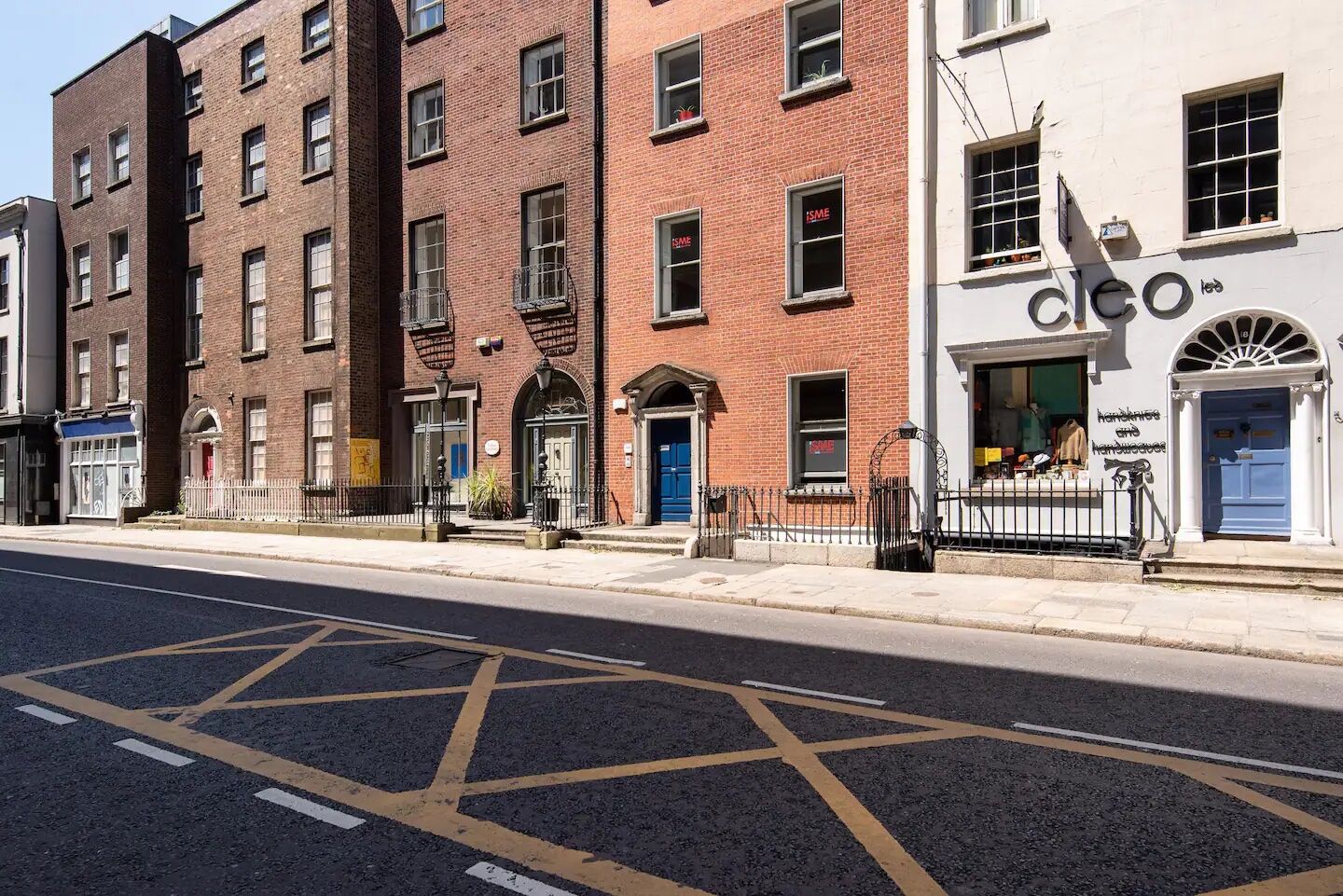 This meticulously renovated basement apartment Airbnb in Dublin's city center is right in the core of the historic quarter. The bed is partitioned from the main living zone where you can fling open the window and let fresh air and natural light flood the space. When the sun shines, make yourself at home on the hidden patio. A short stroll from Dublin Castle and St Patrick's Cathedral, St. Stephen's Green offers a quieter environment in comparison to neighboring Temple Bar.
Two guests, one bedroom (studio)
Price: $205 per night
Luxury George's St house with four ensuites and rooftop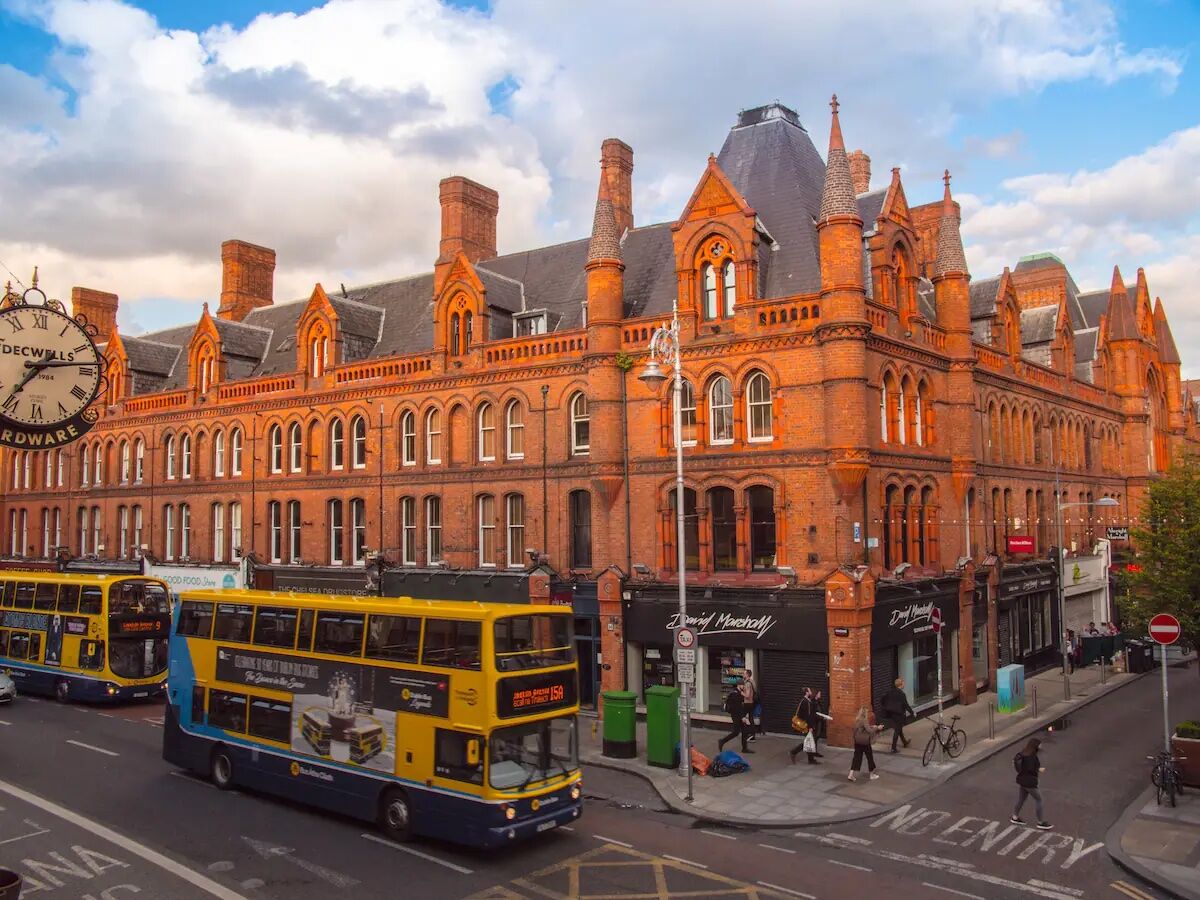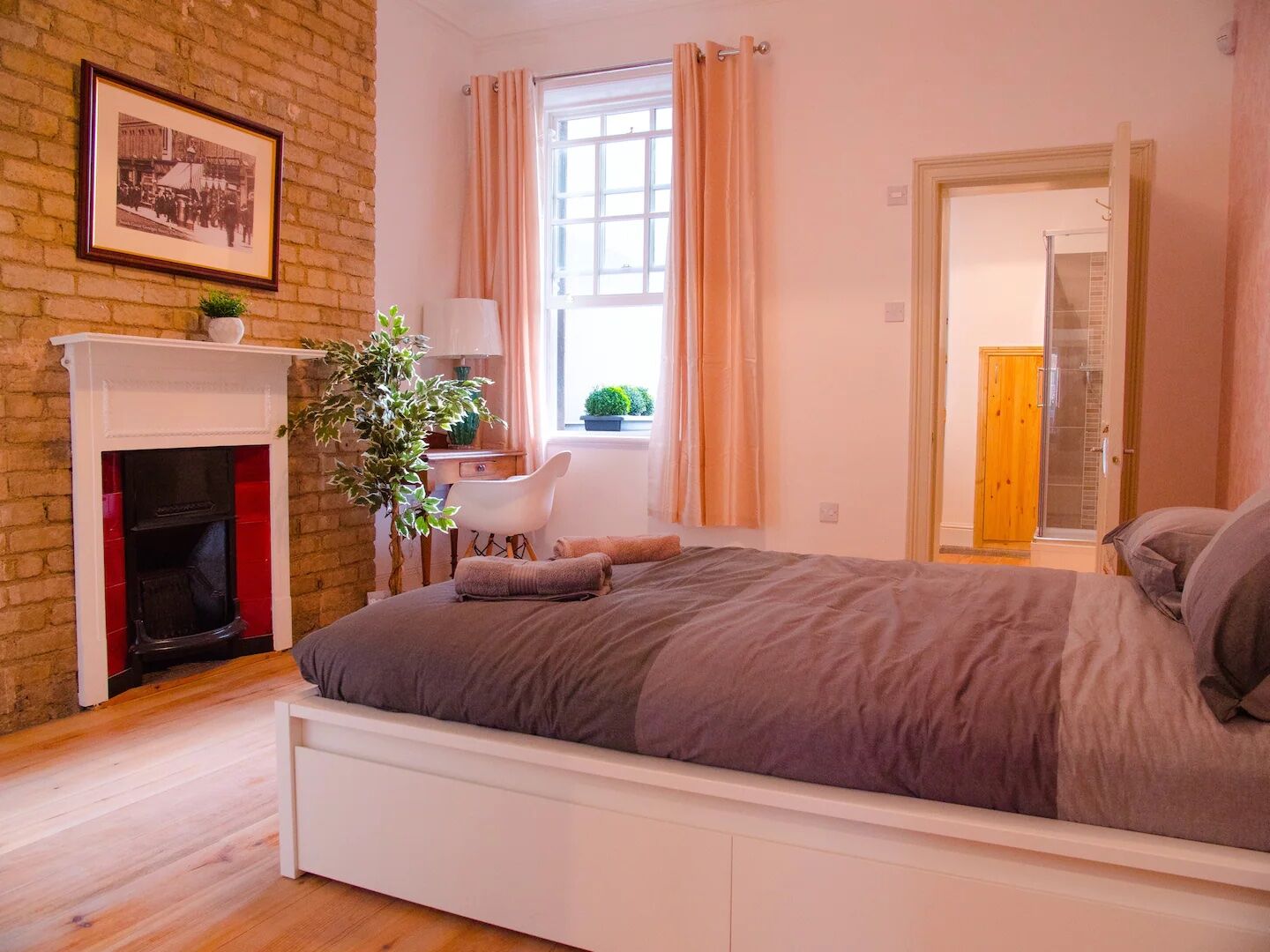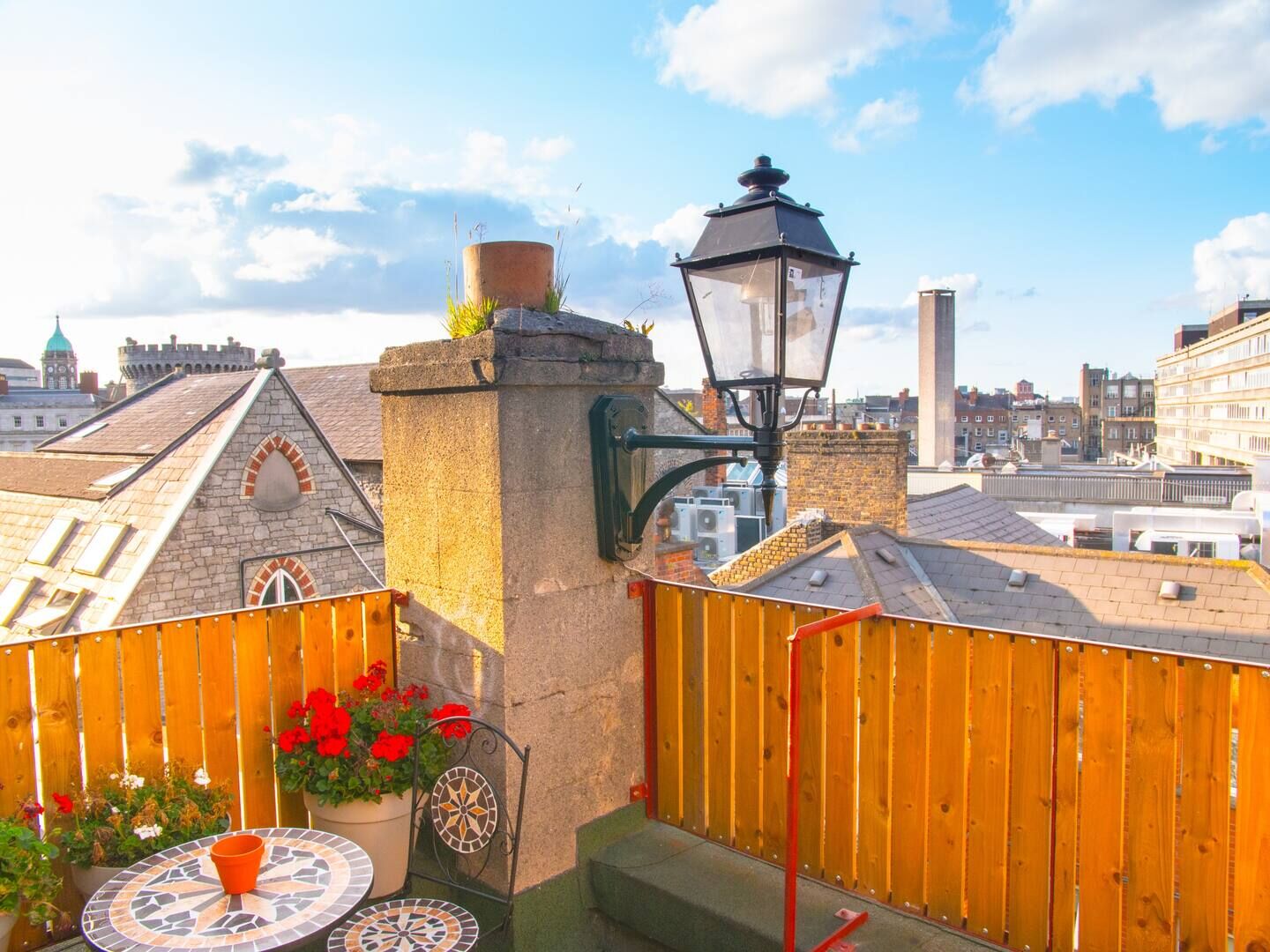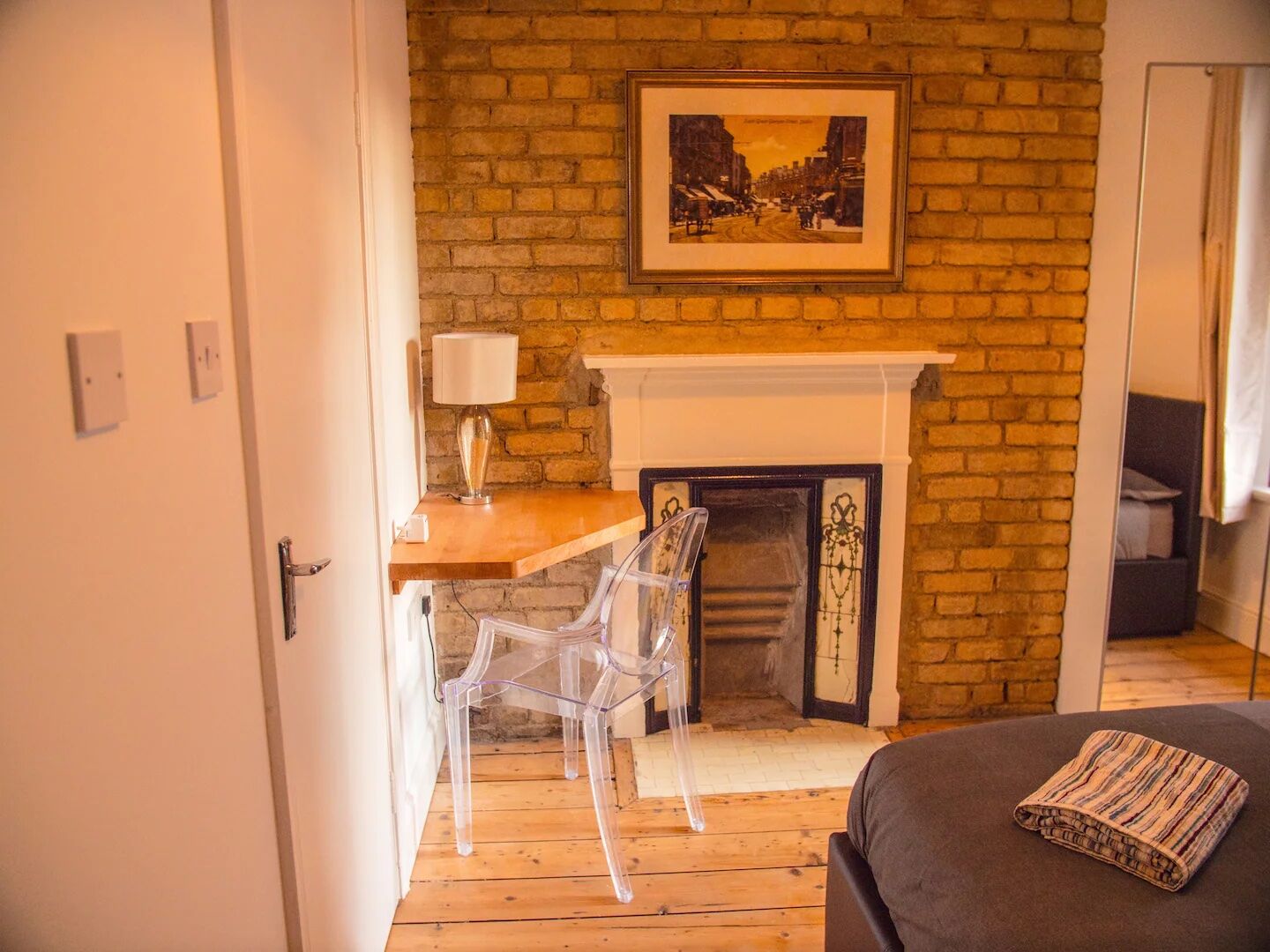 Kick back in this voguish Dublin Airbnb apartment steps away from Grafton Street, Trinity College, and St. Stephen's Green. Each of the four double bedrooms comes with its own fireplace and bathroom. Sure to delight those who need solitude in the morning, one even has its own kitchenette. Climb up onto the roof terrace with a mug of joe and plot out your day in Dublin with a picturesque backdrop.
Nine guests, four bedrooms
Price: $1,245 per night
Book here
Boutique townhouse in the heart of Dublin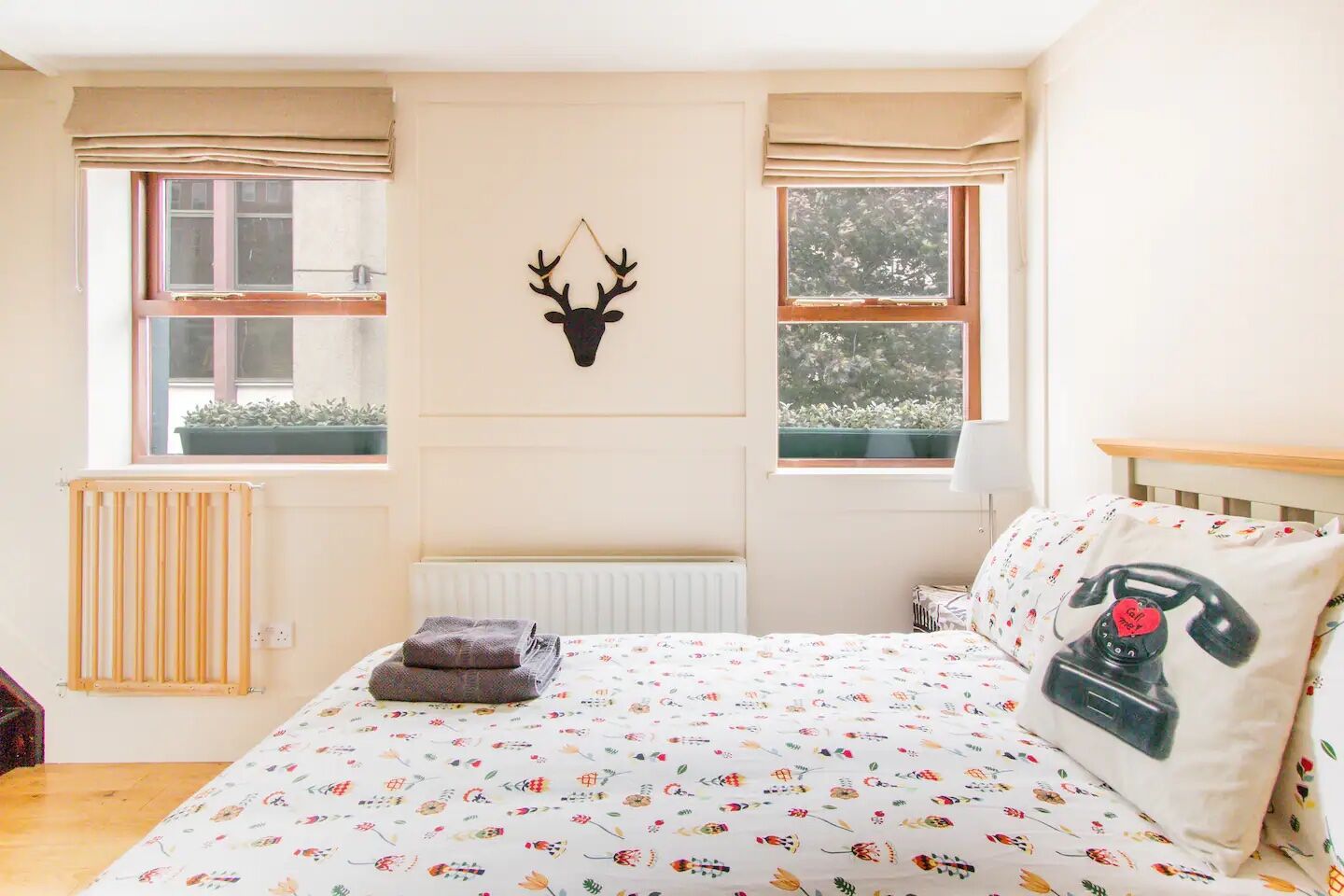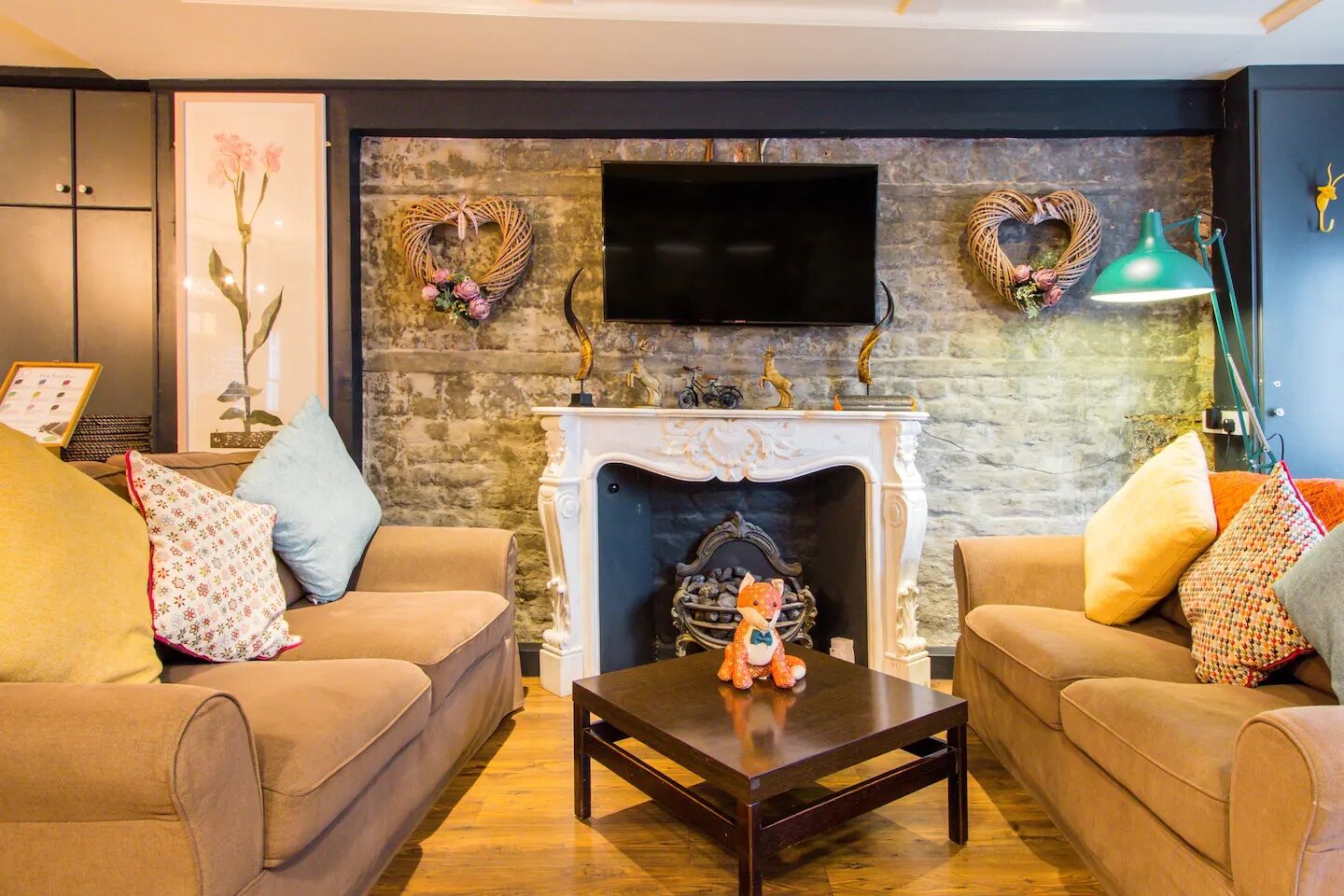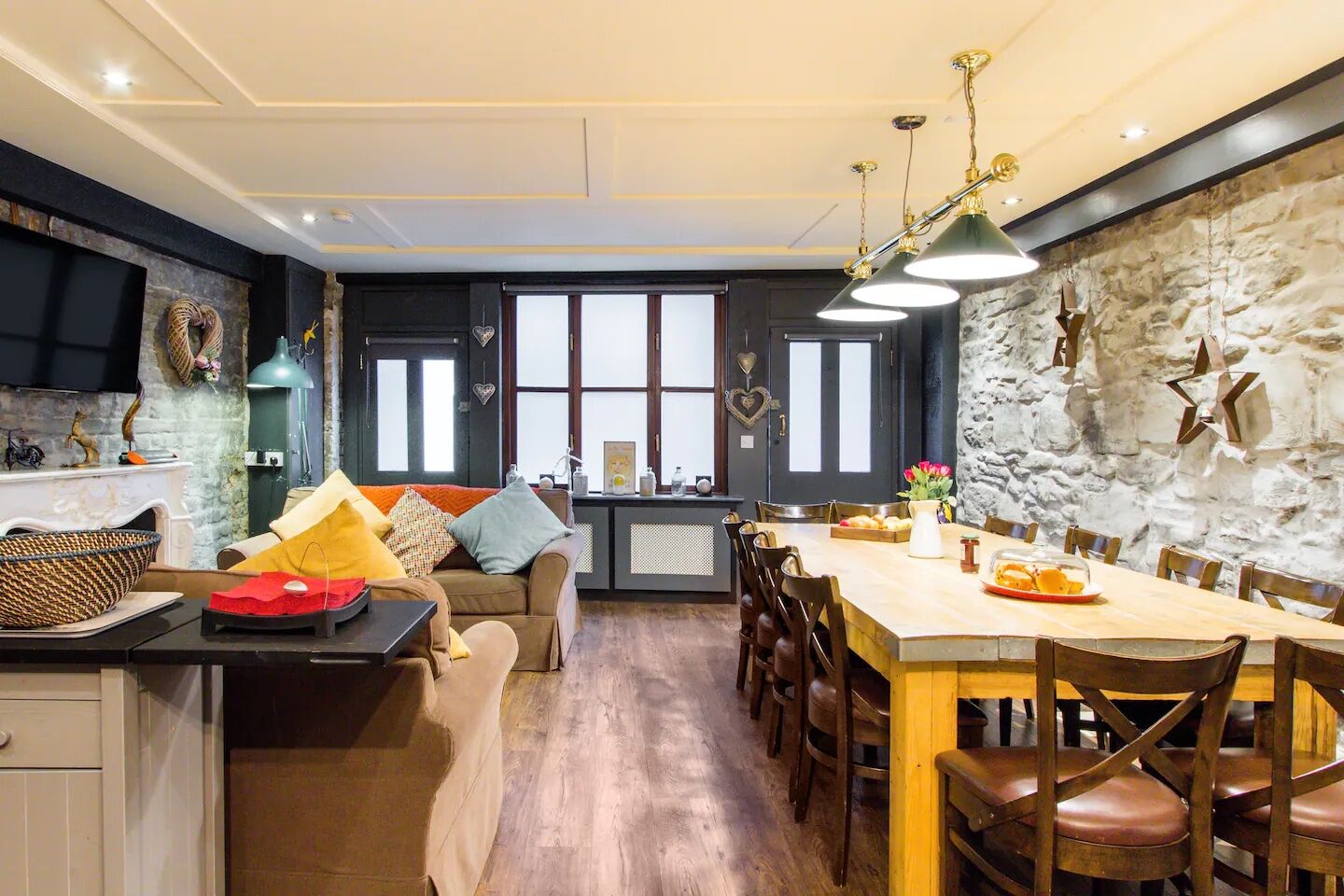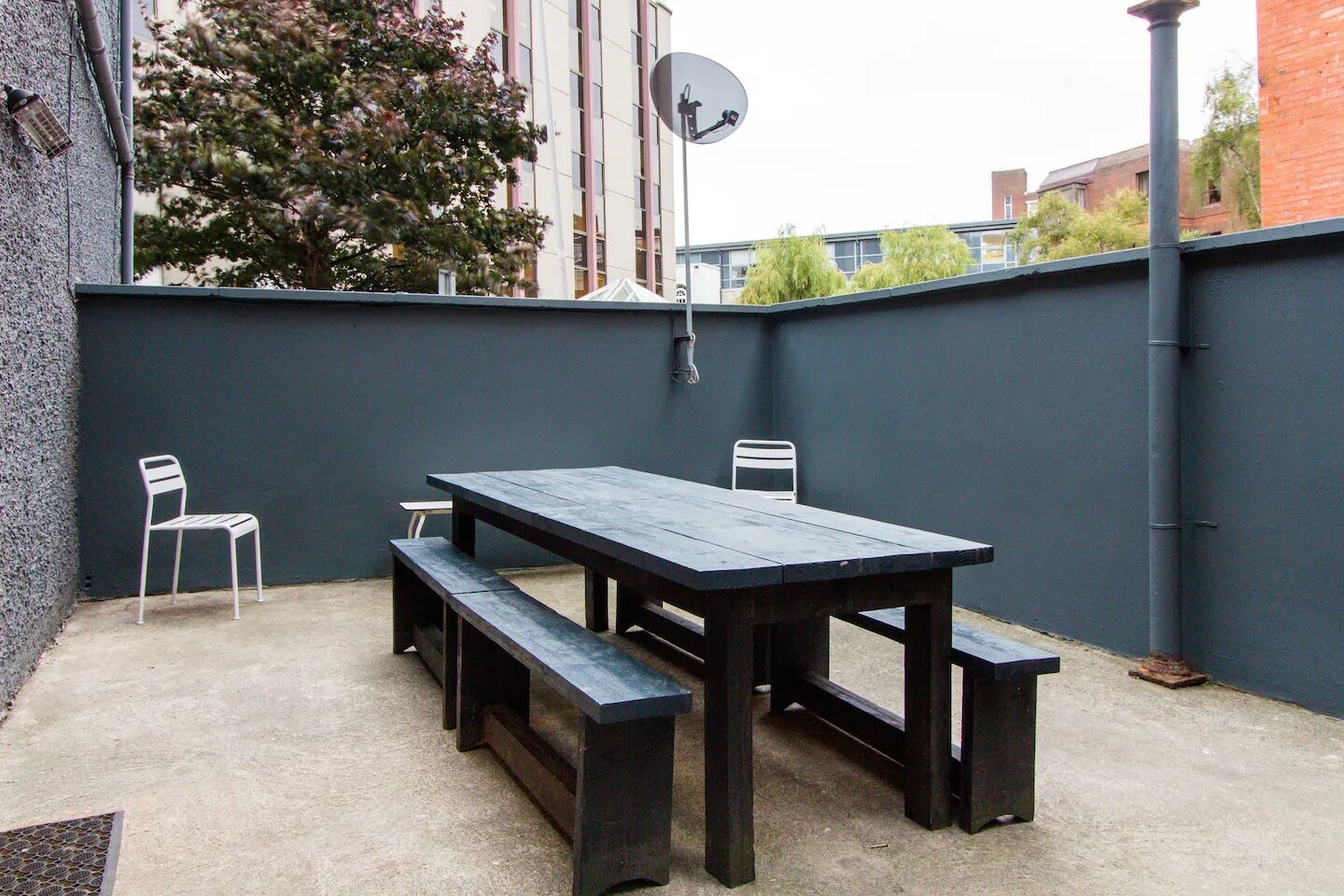 This Airbnb in the Dublin city center apartment for large groups occupies a former cobbler's workshop. Although carefully refurbished to cater to modern travelers, the lounge decor remains faithful to the heritage of the building with exposed stonework and industrial-chic touches. At full capacity, this family-friendly vacation property on the corner of the green can accommodate fifteen guests. The walled backyard and nursery with a crib make it a top contender for those with younger kids.
Fifteen guests, six bedrooms
Price: $1,995 per night
Your historical stay in the heart of Dublin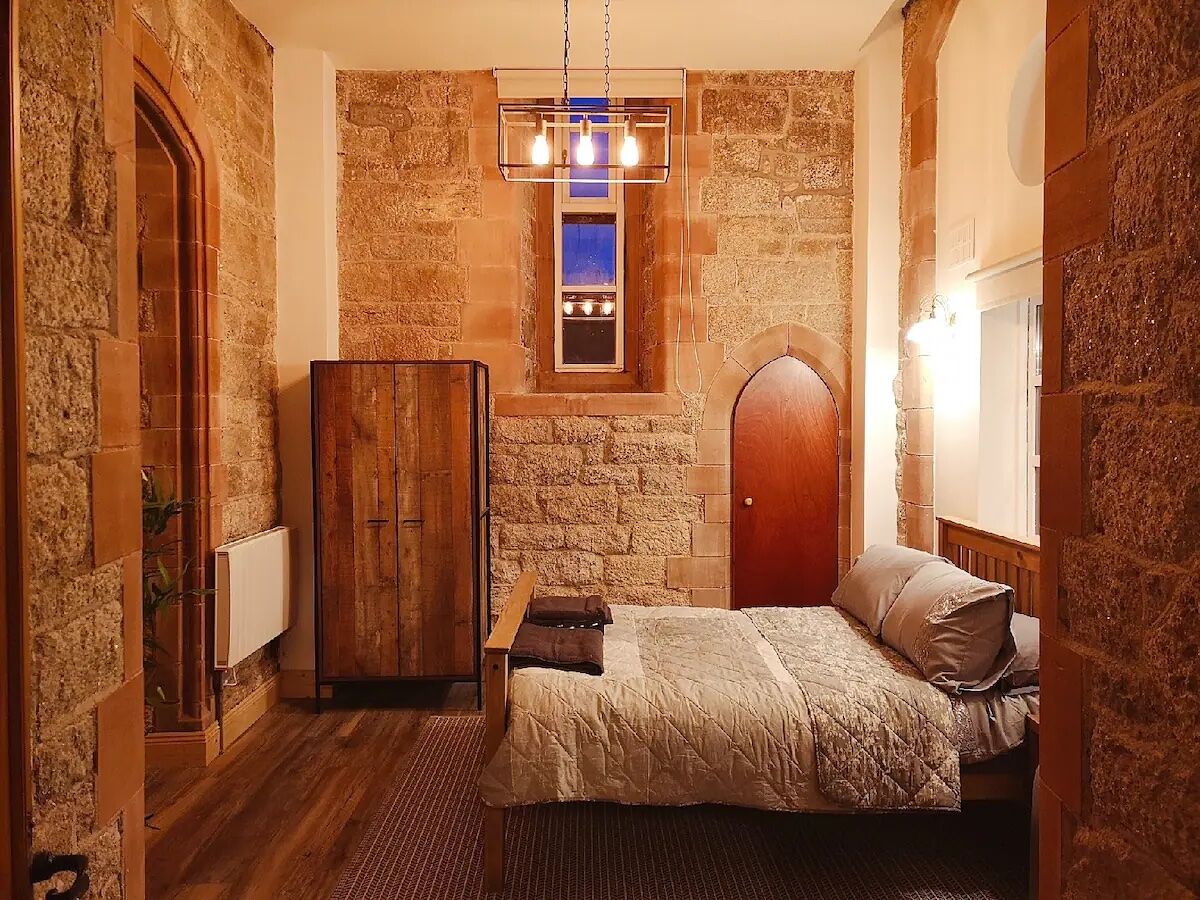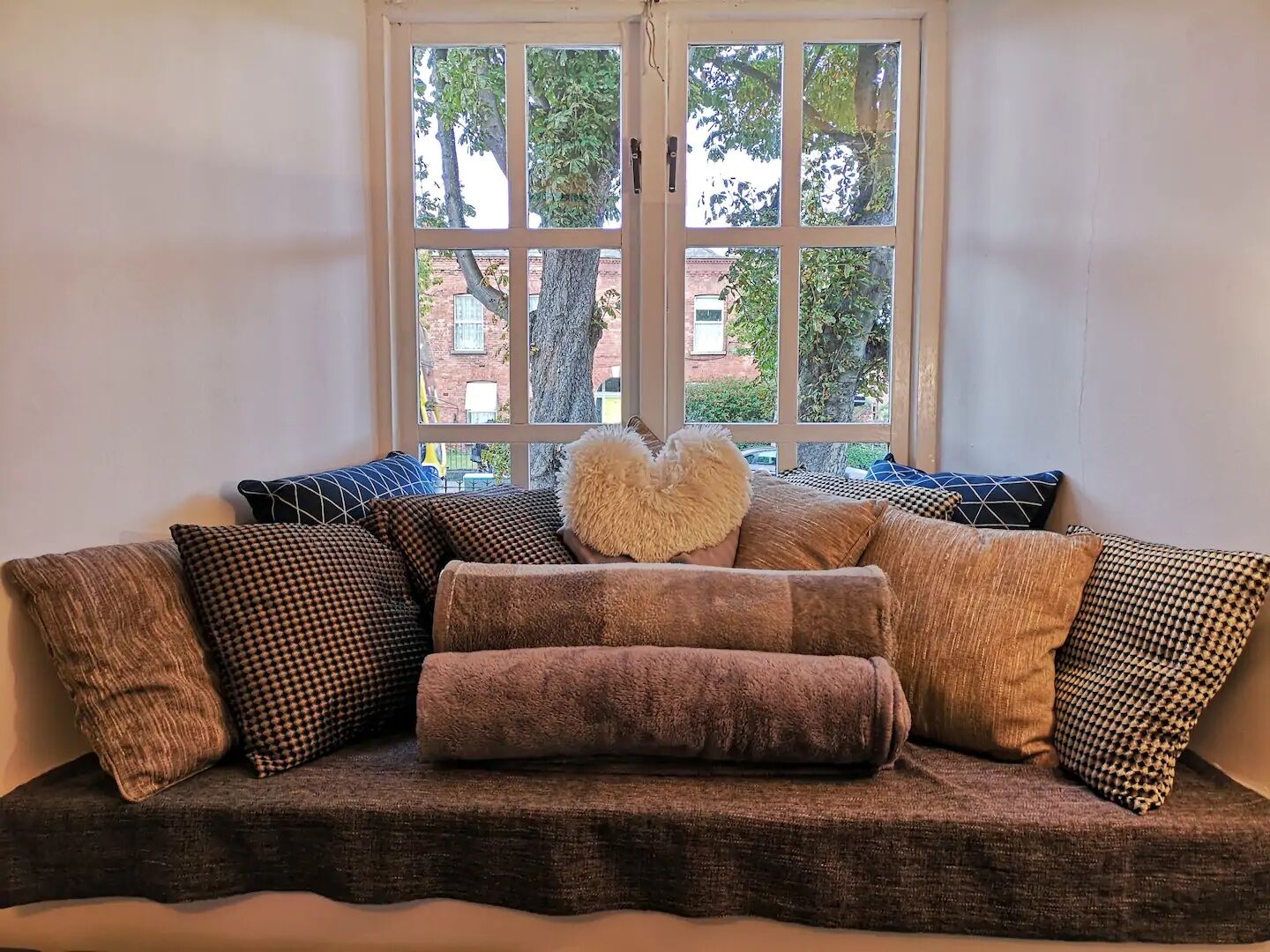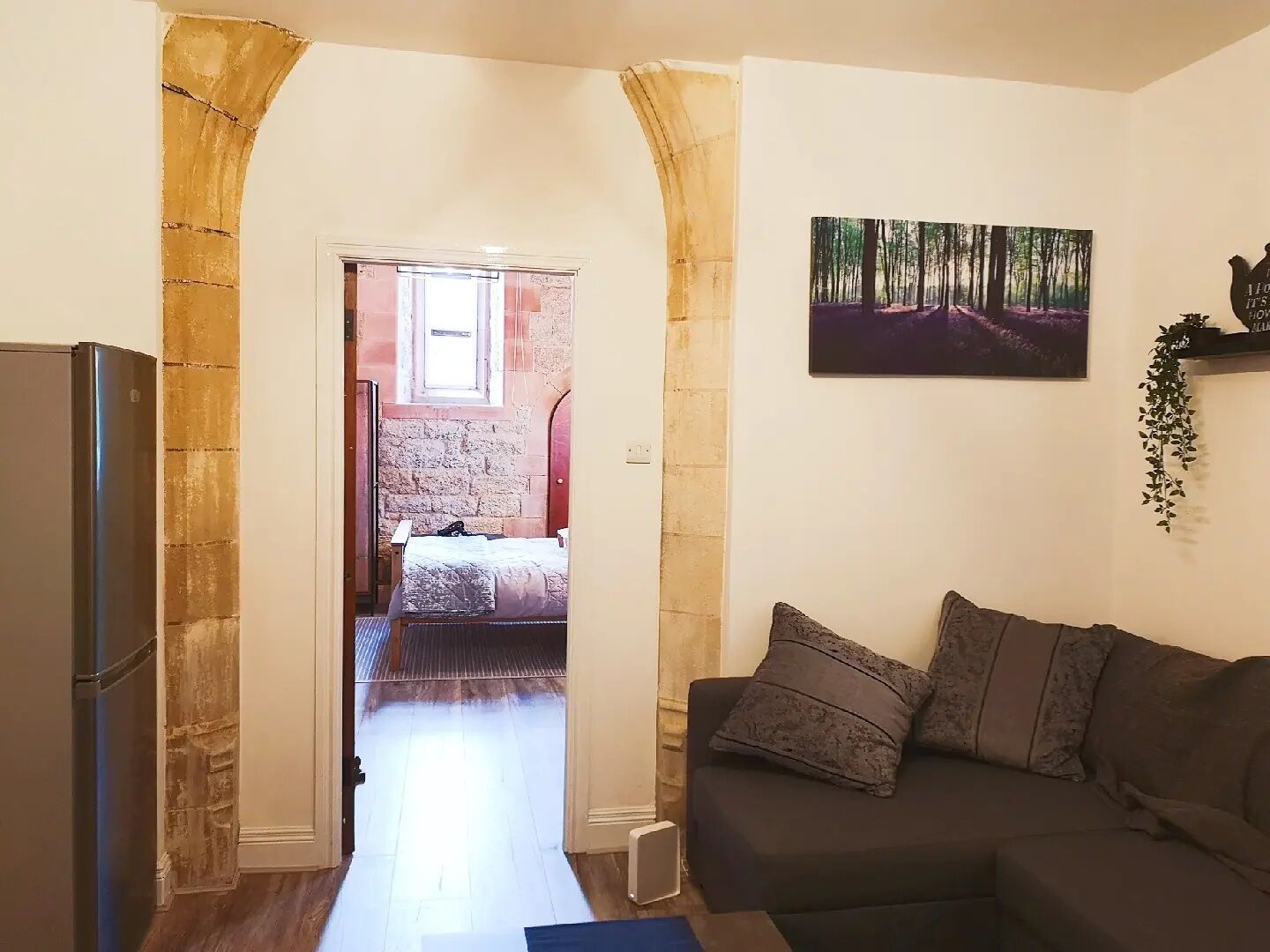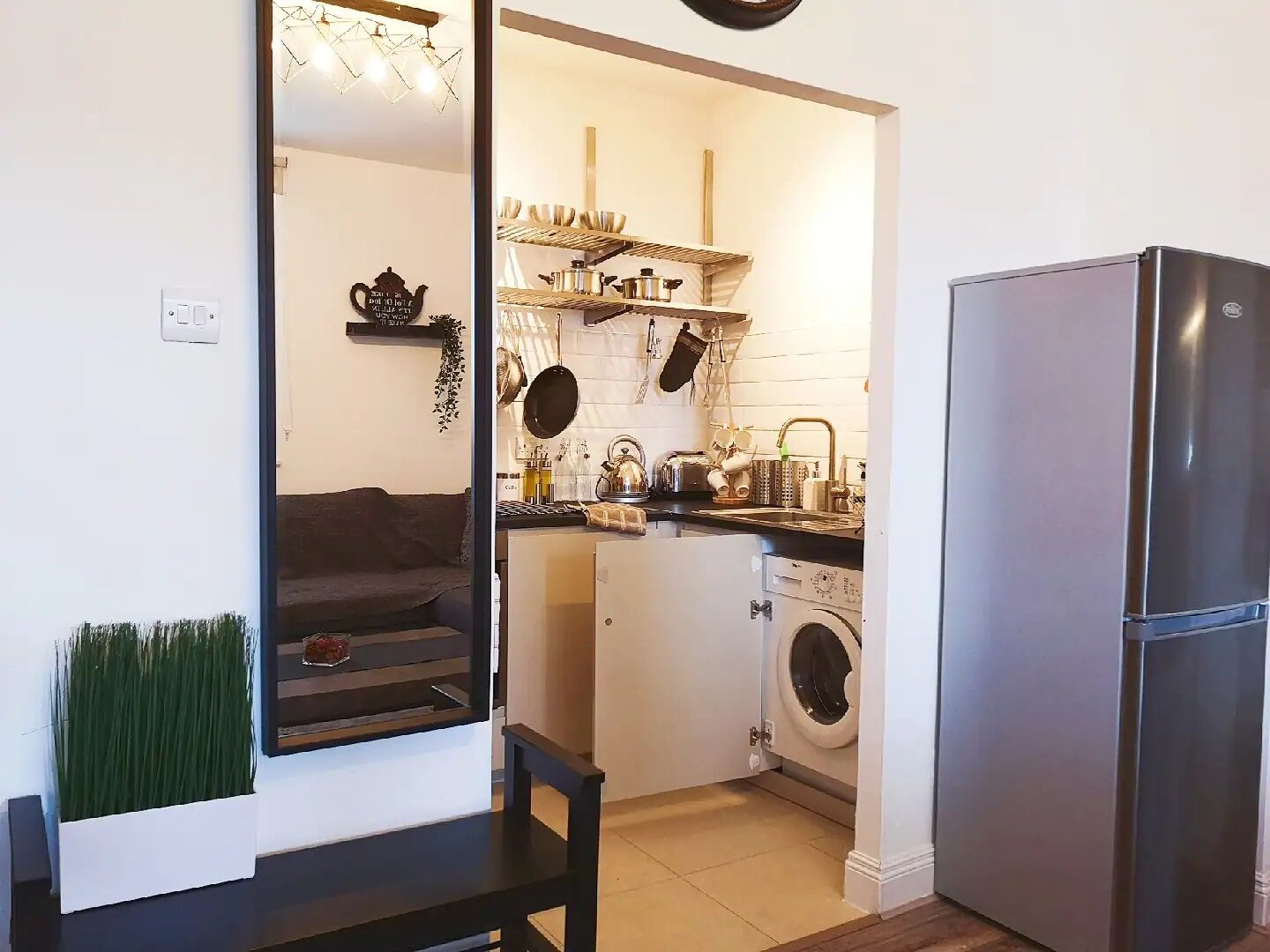 Look no further for the most unique Airbnb in Dublin for couples and small groups. This self-catered apartment is located inside a renovated old church in the peaceful Portobello neighborhood. High ceilings and original brickwork set the tone for the unit and you'll find all the mod-cons you could possibly need in the compact kitchen. Sleeping areas consist of one double bedroom and a pull-out in the lounge.
Four guests, one bedroom
Price: $215 per night
Dublin Airbnb rentals in Temple Bar
Penthouse in the heart of Dublin City Temple Bar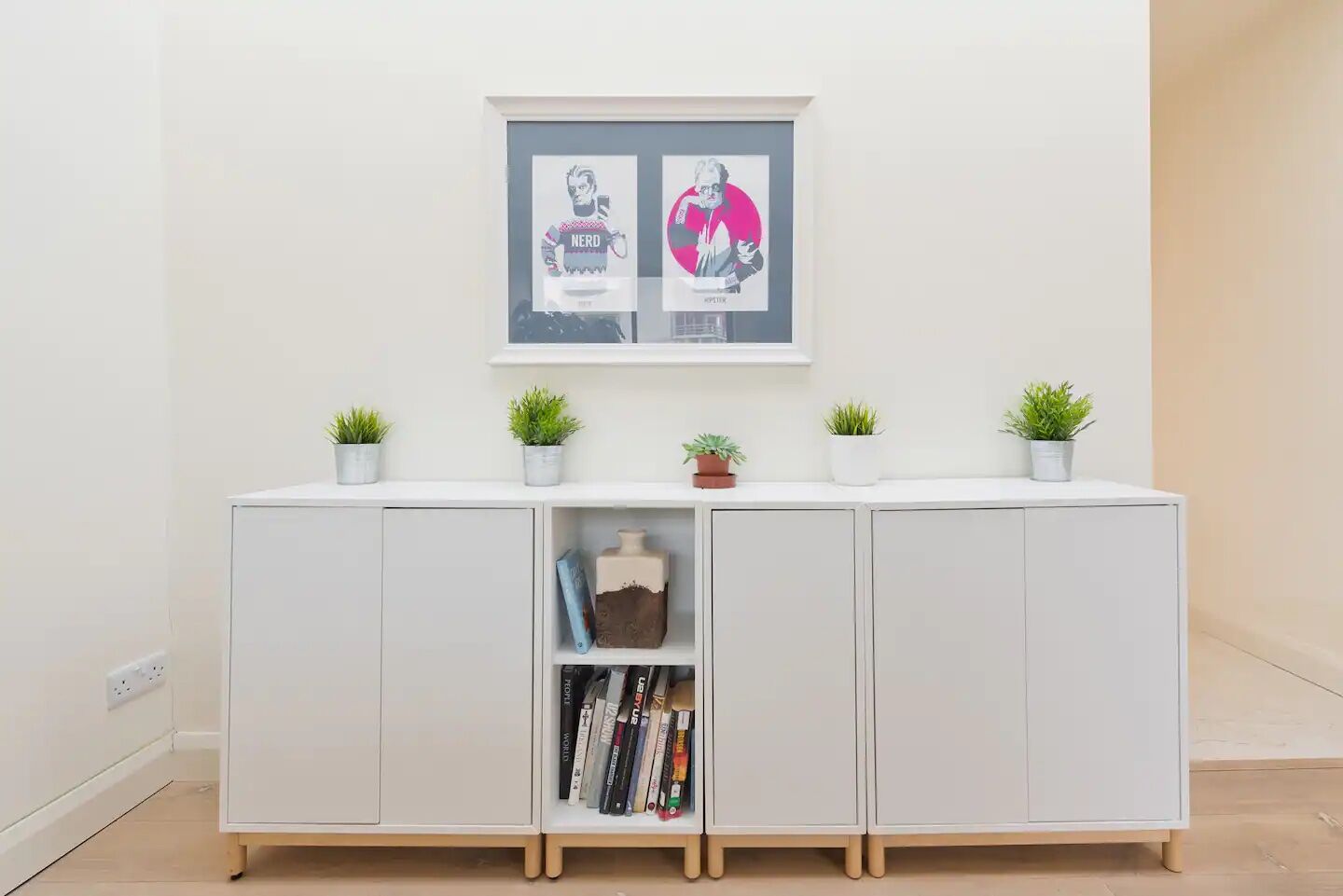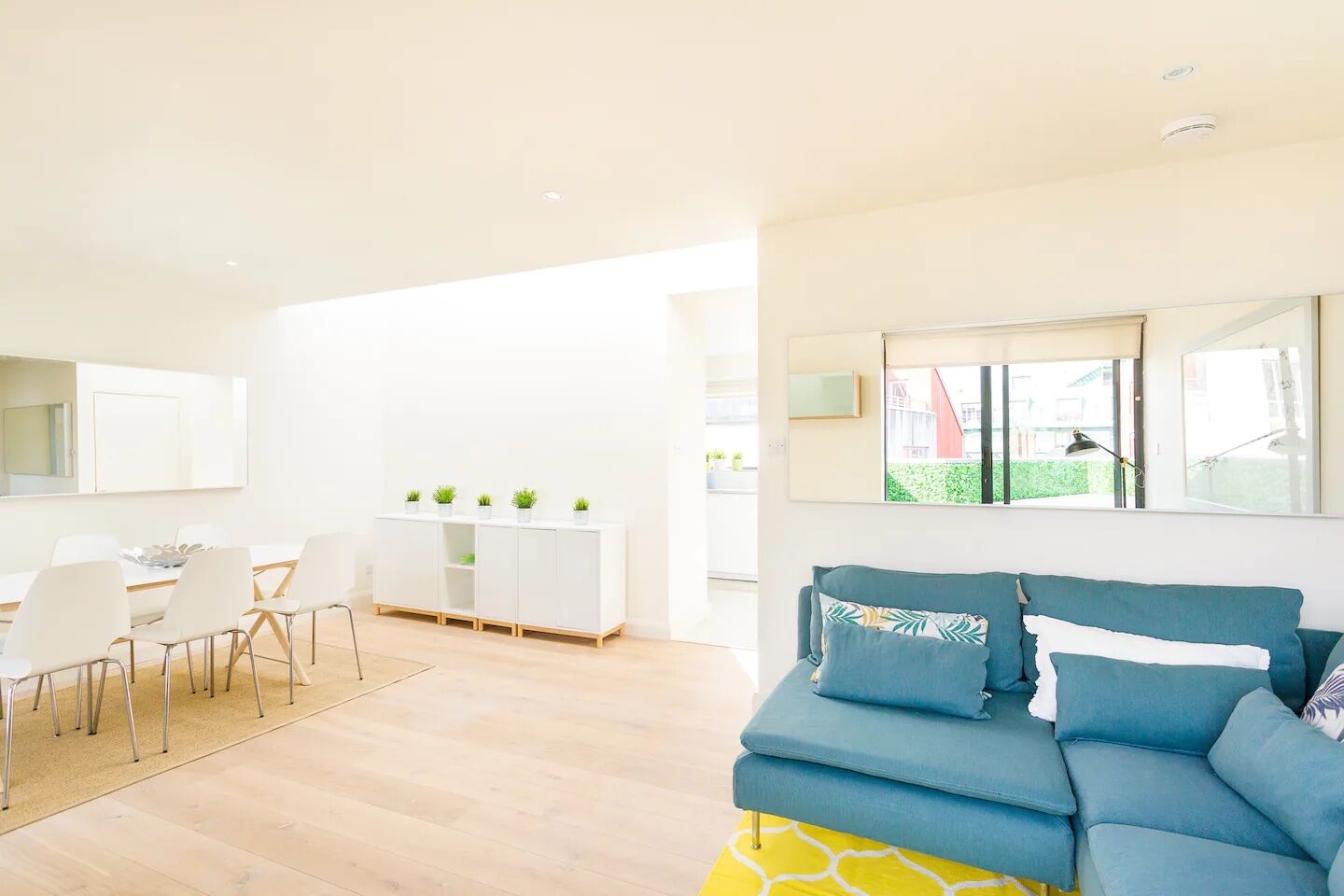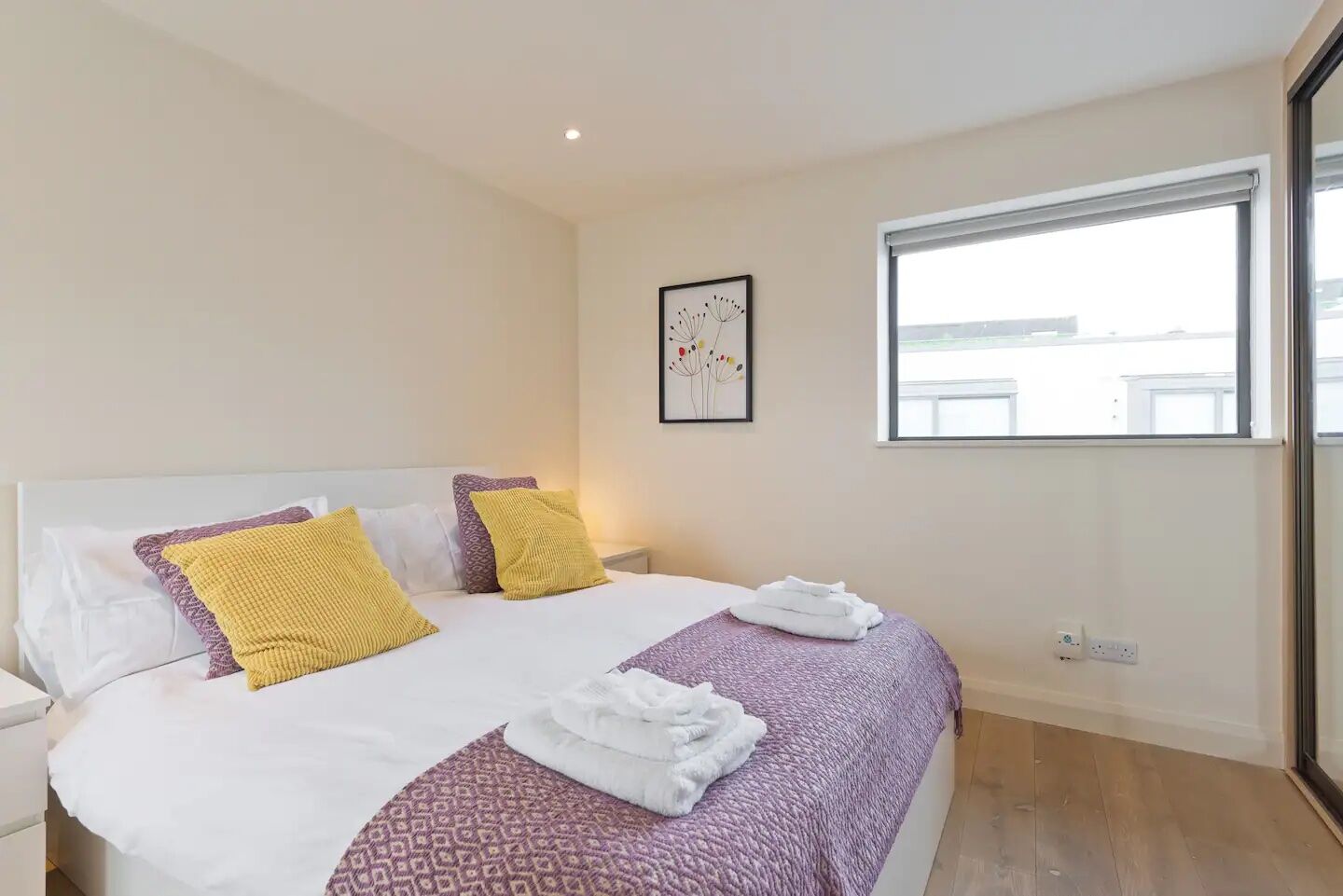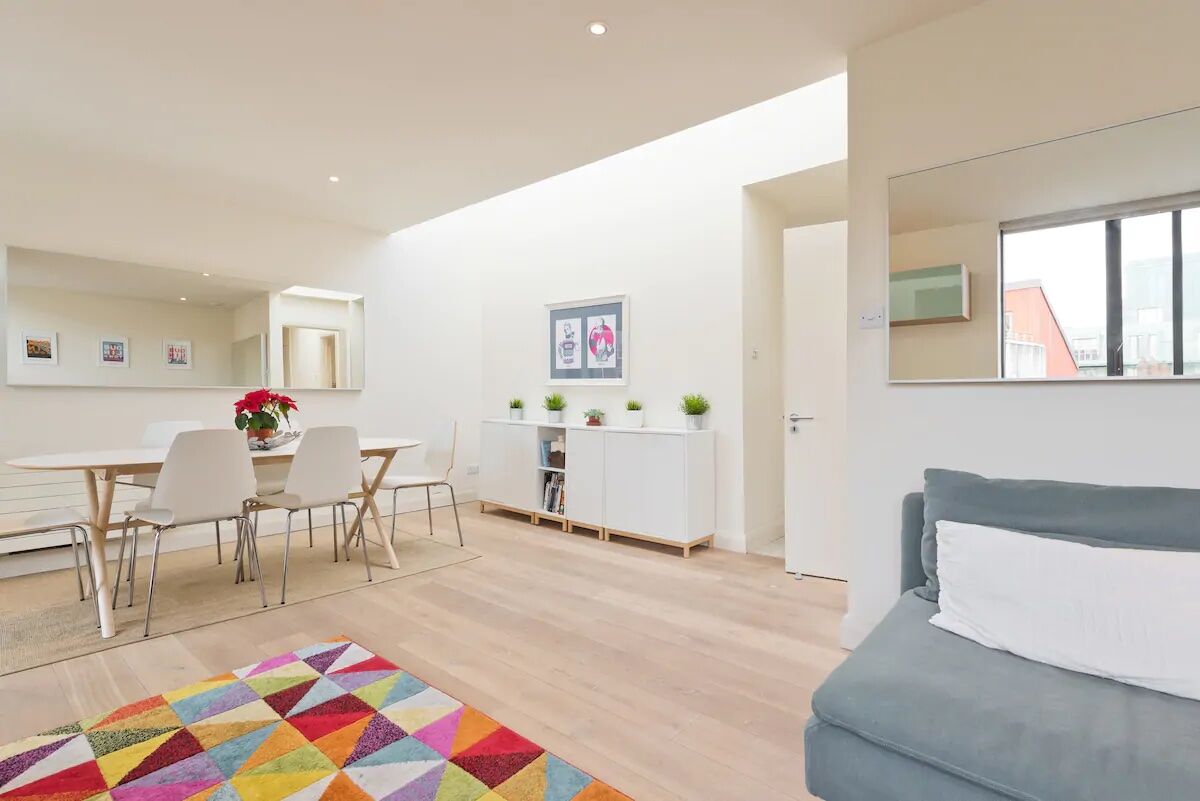 Slap-bang in the middle of the nightlife hub, this penthouse Airbnb in the heart of the Dublin, Ireland, city center is a perfect pick for those looking to sample the best of Irish nightlife. The squeaky clean minimalist space consists of two double bedrooms each with its own bathroom, a full kitchen, and an airy lounge that opens out onto a spacious patio.
Four guests, two bedrooms
Price: $285 per night
Chic riverside one-bedroom condo in Temple Bar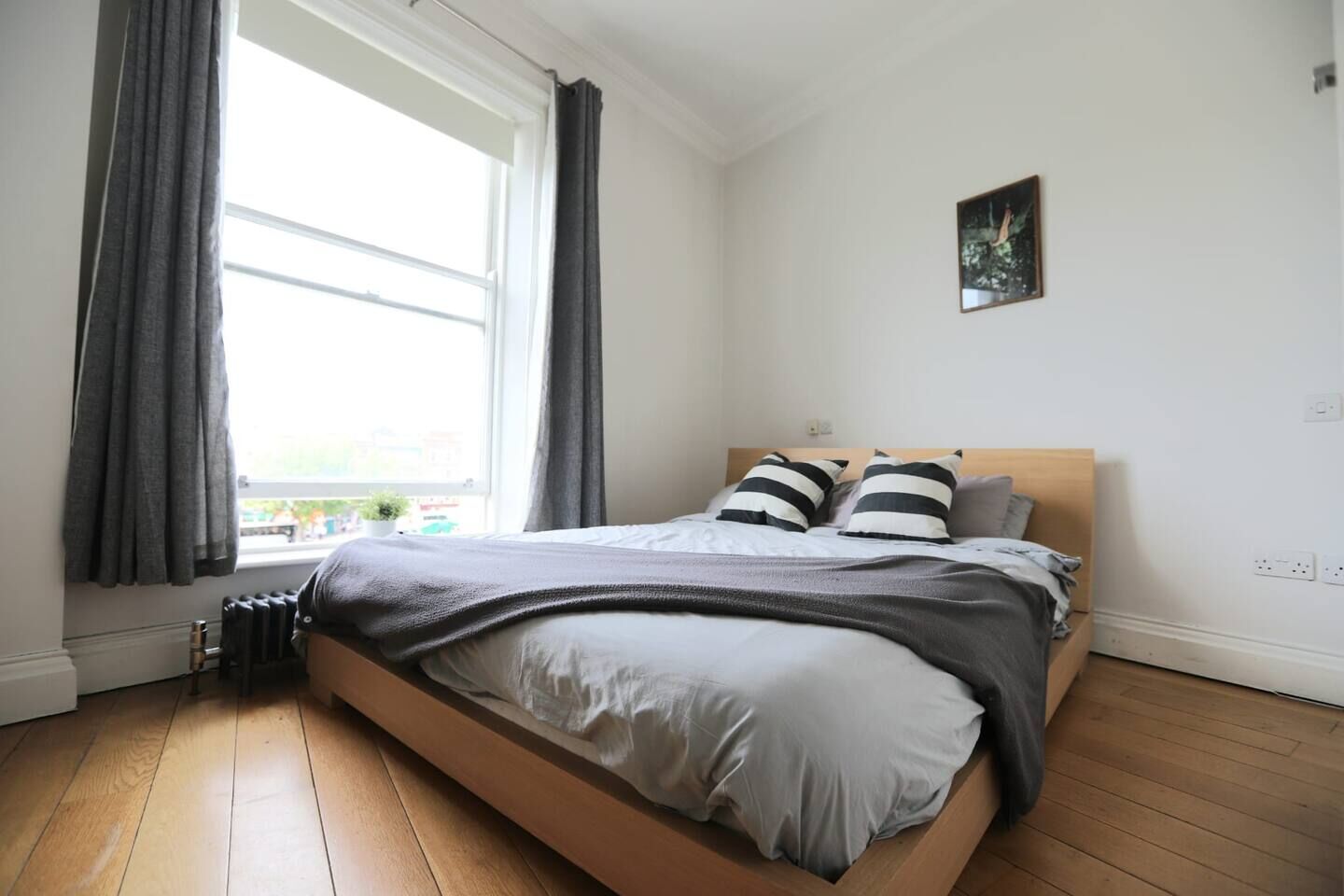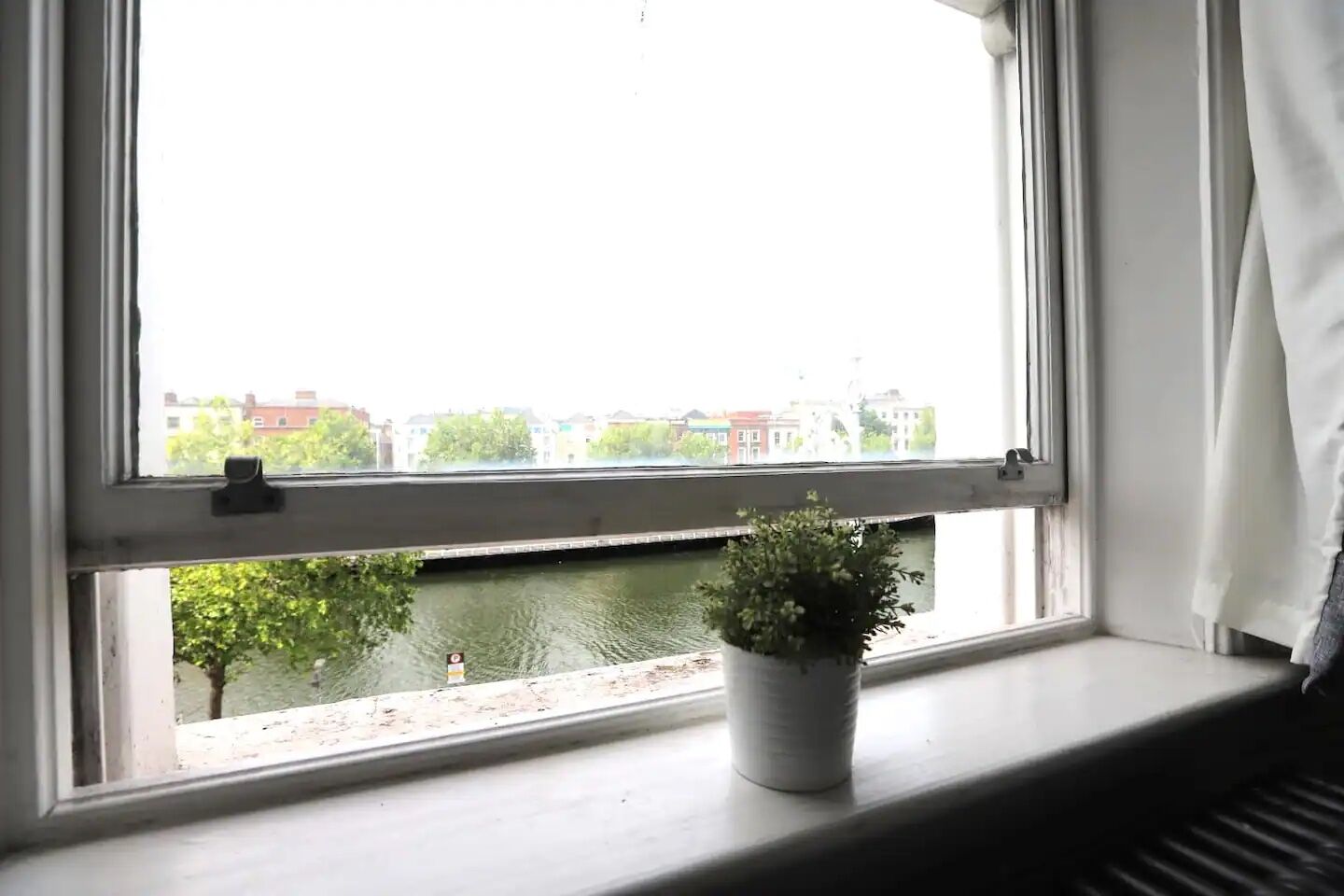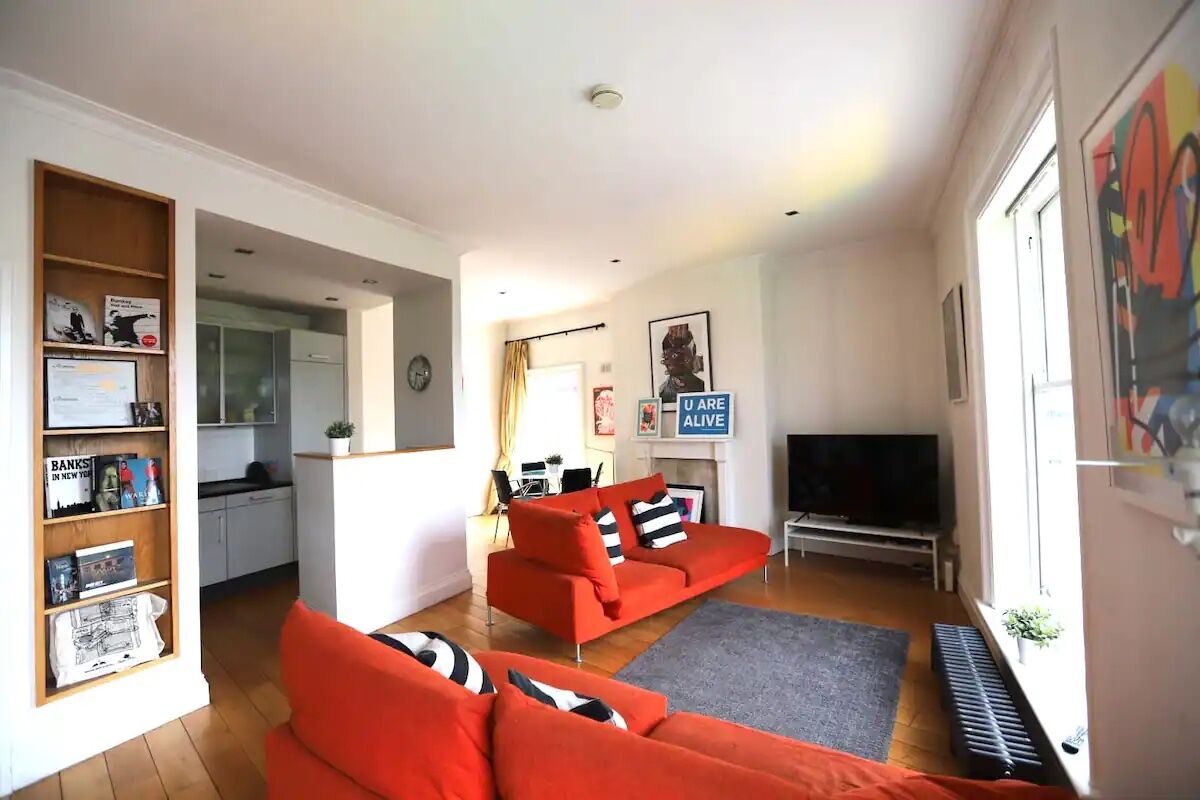 Kitted out with funky pieces of art, scarlet-hued settees, and a well-stocked bookshop, this Temple Bar Dublin Airbnb is an oasis from the bustle down below. The compact kitchen contains all you need to rustle together a meal before a night in the local pubs while views of the River Liffey add charm.
Two guests, one bedroom
Price: $250 per night
Unforgettable Dublin Docklands Airbnbs
The Curve, Millennium Tower, Dublin 4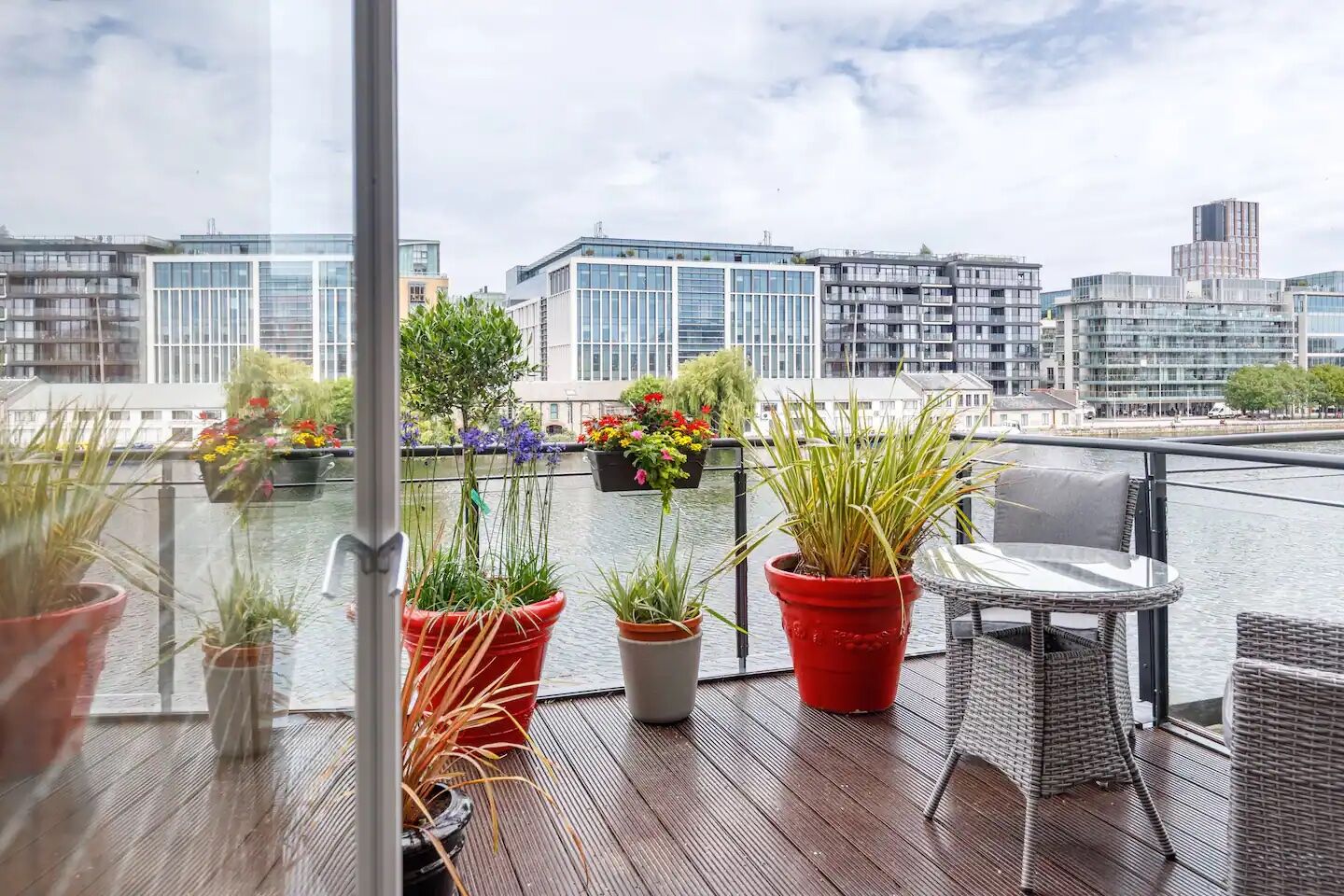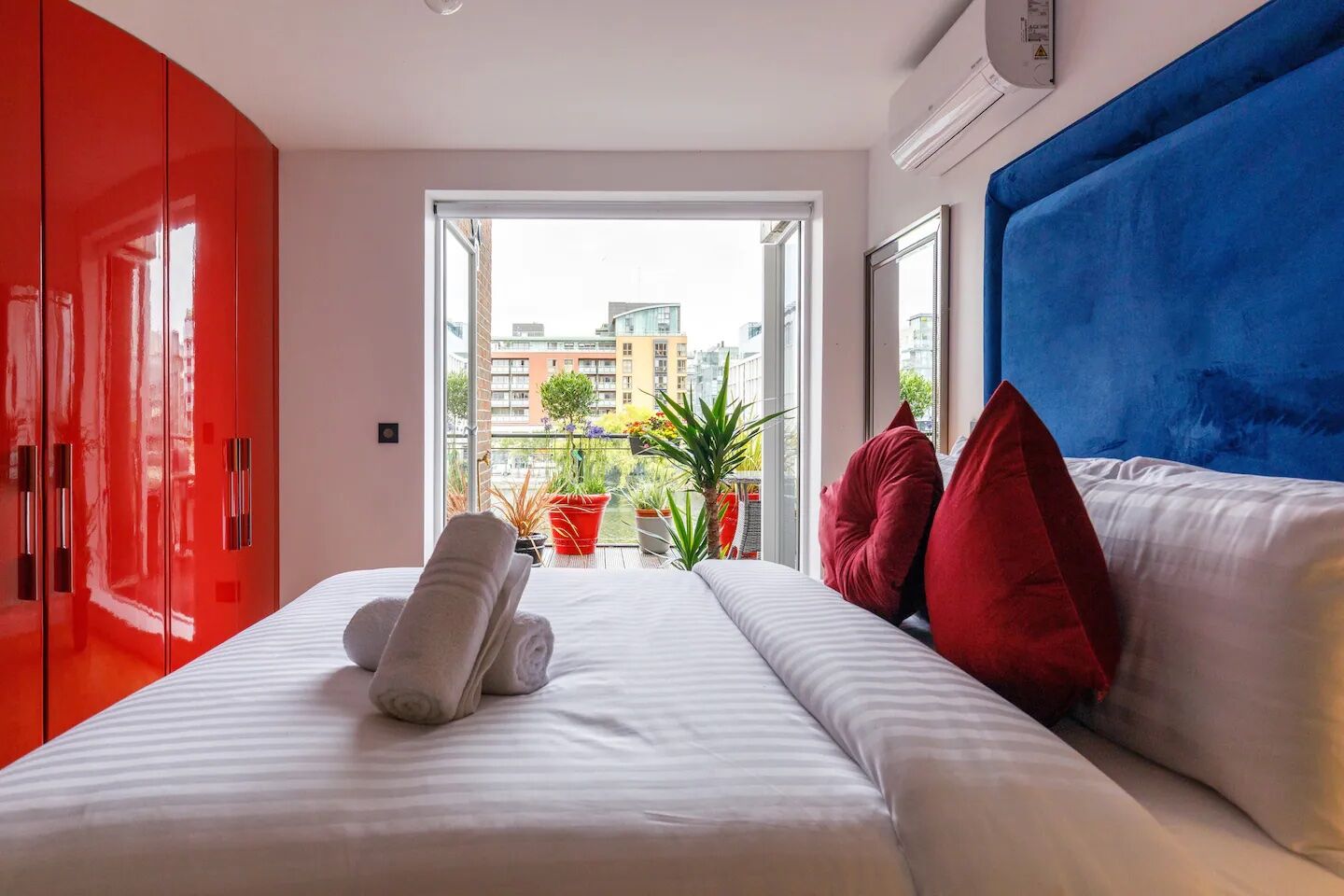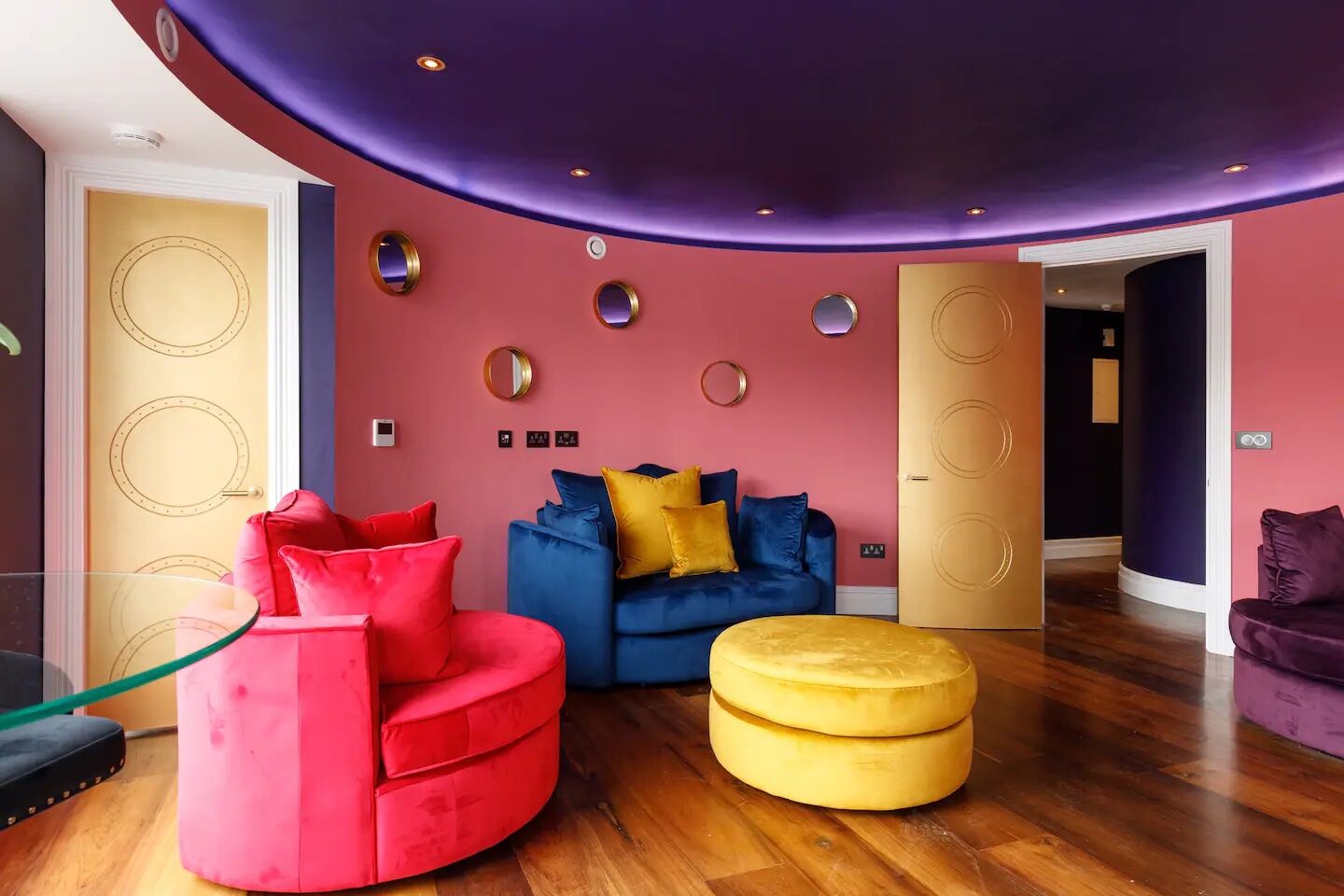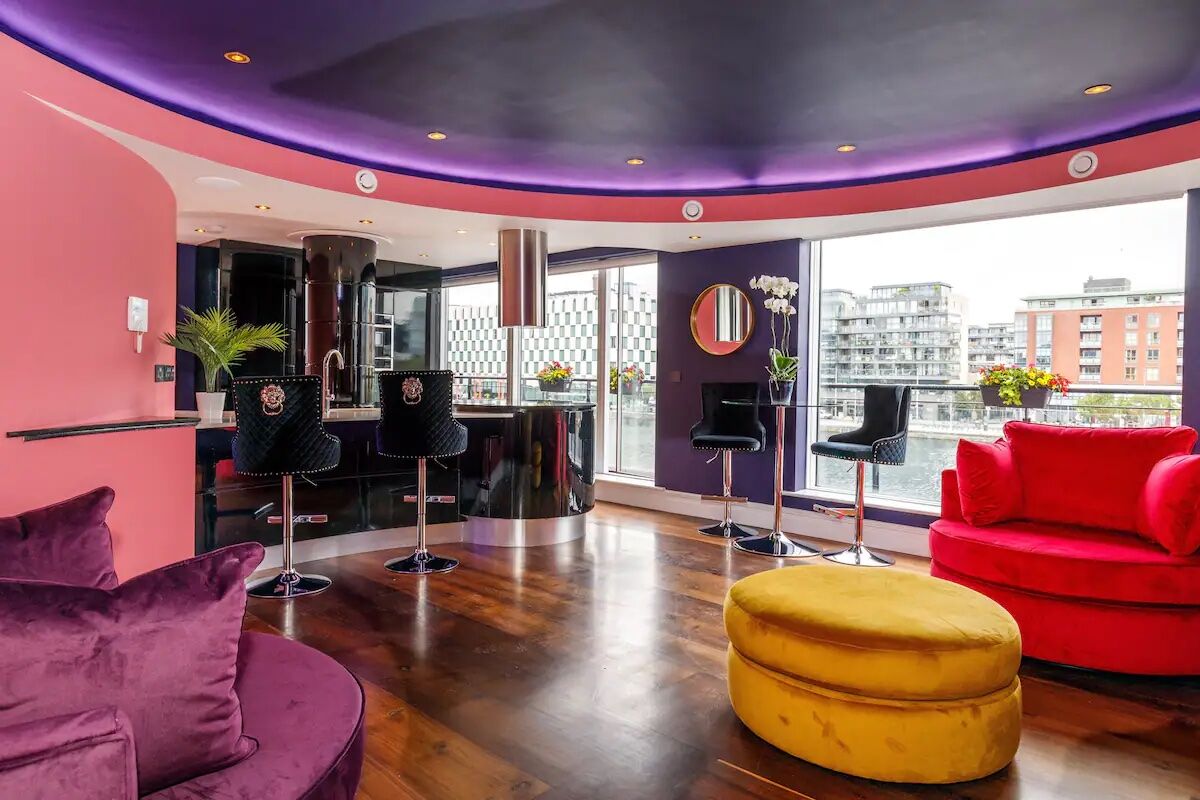 Sited in the city's poshest neighborhood, this snazzy waterside condo Airbnb in Dublin overlooks Grand Canal Dock. The curvaceous space is colorfully appointed and includes a glitzy hot tub in the master bathroom. Comprising two double rooms and a single, the apartment is equally well-suited to families and small groups. Panoramic windows overlook the harbor while a roomy balcony is ideal for an evening natter over a glass of whiskey.
Five guests, three bedrooms
Price: $610 per night
Houseboat, Grand Canal, Dublin – the Sunny Barger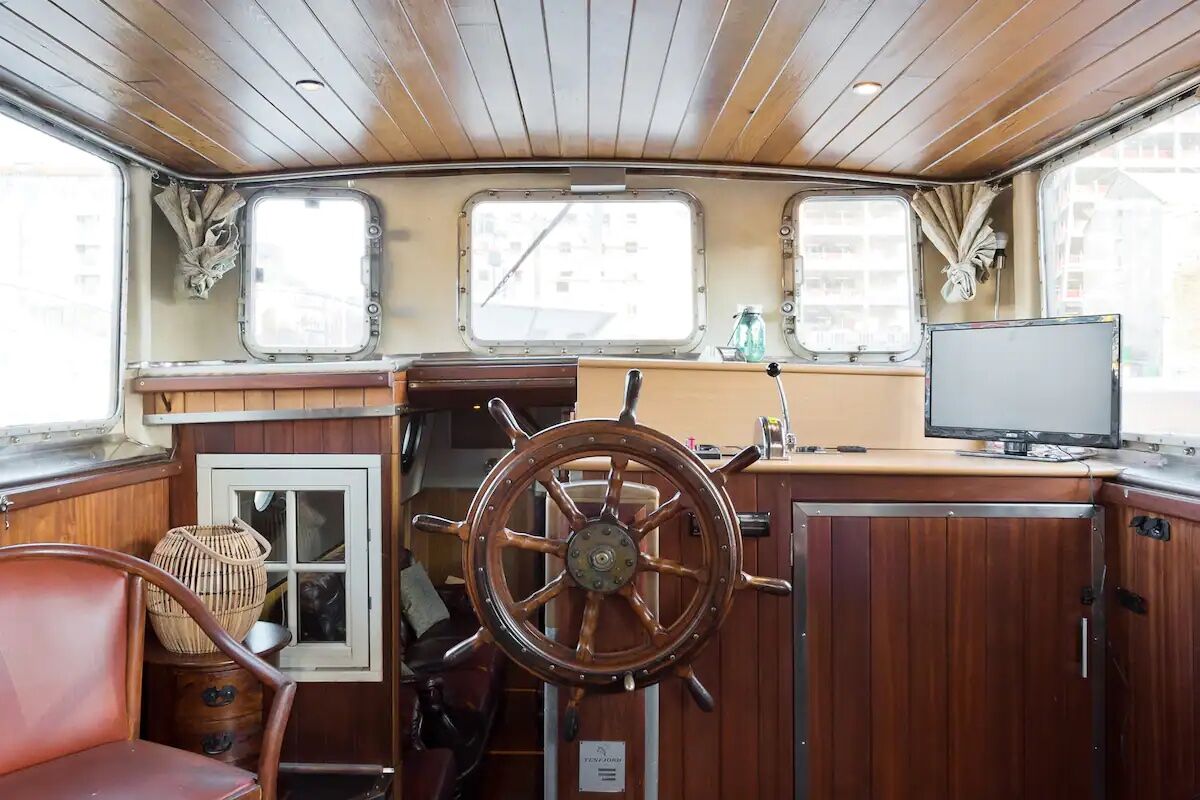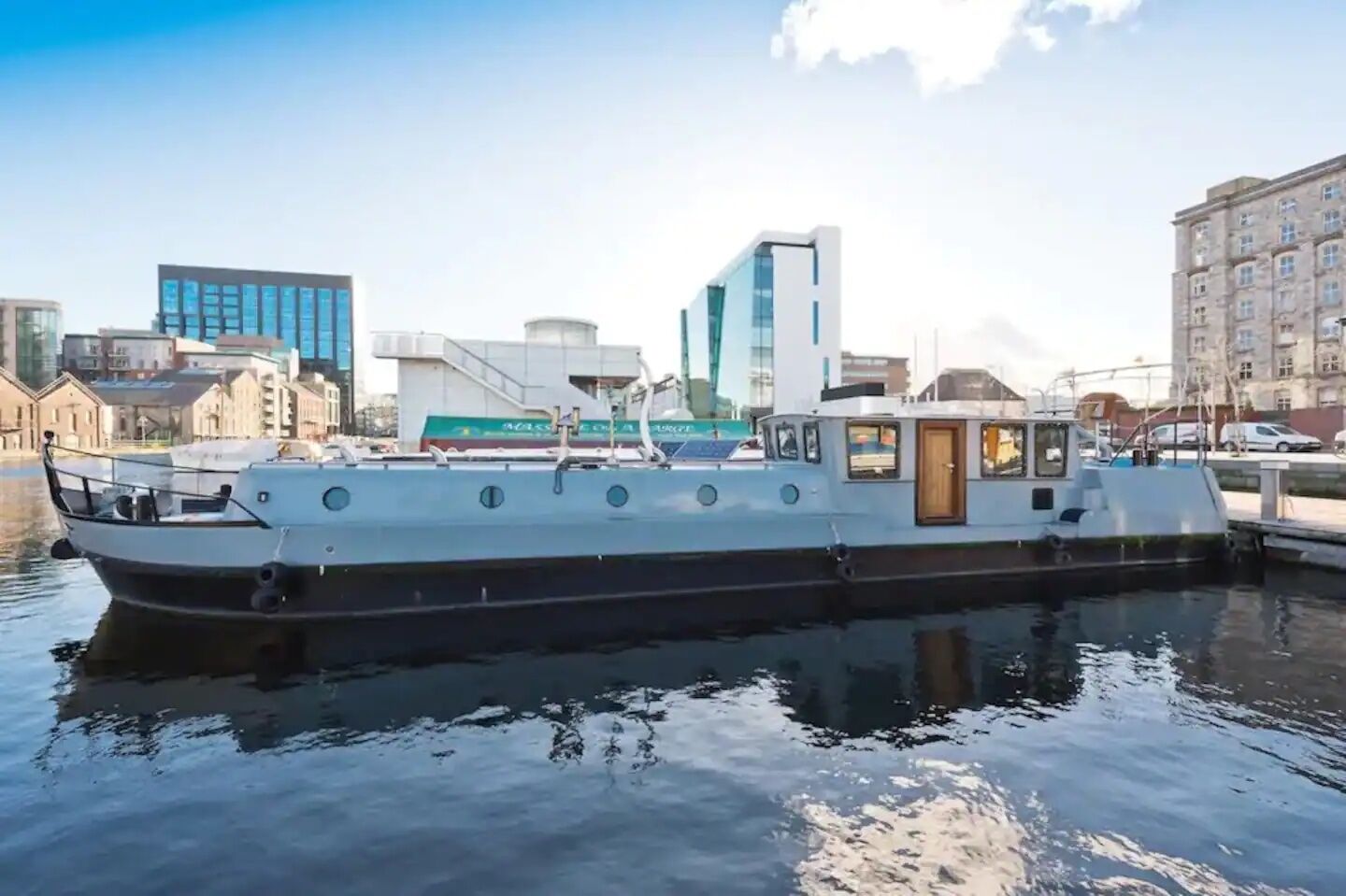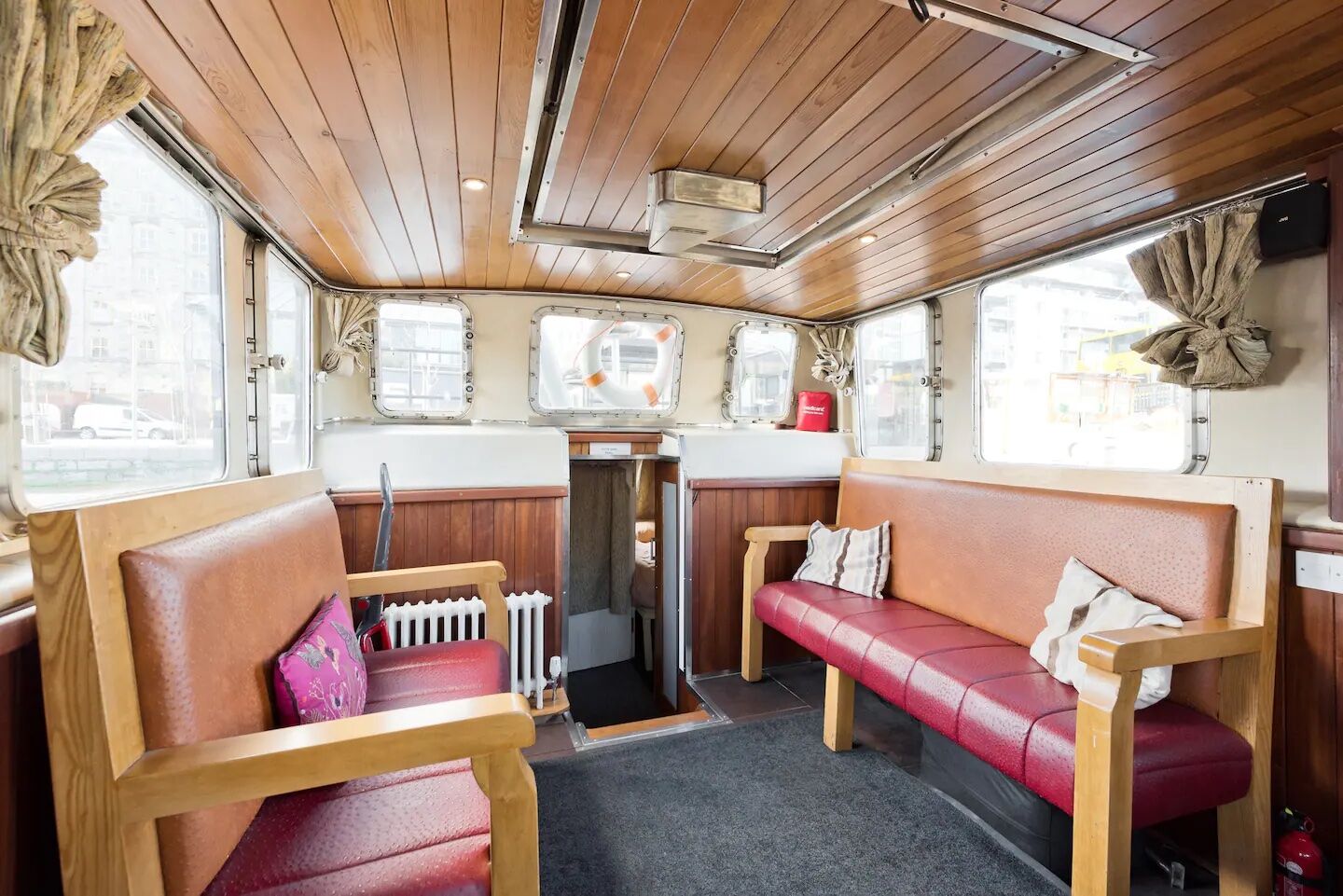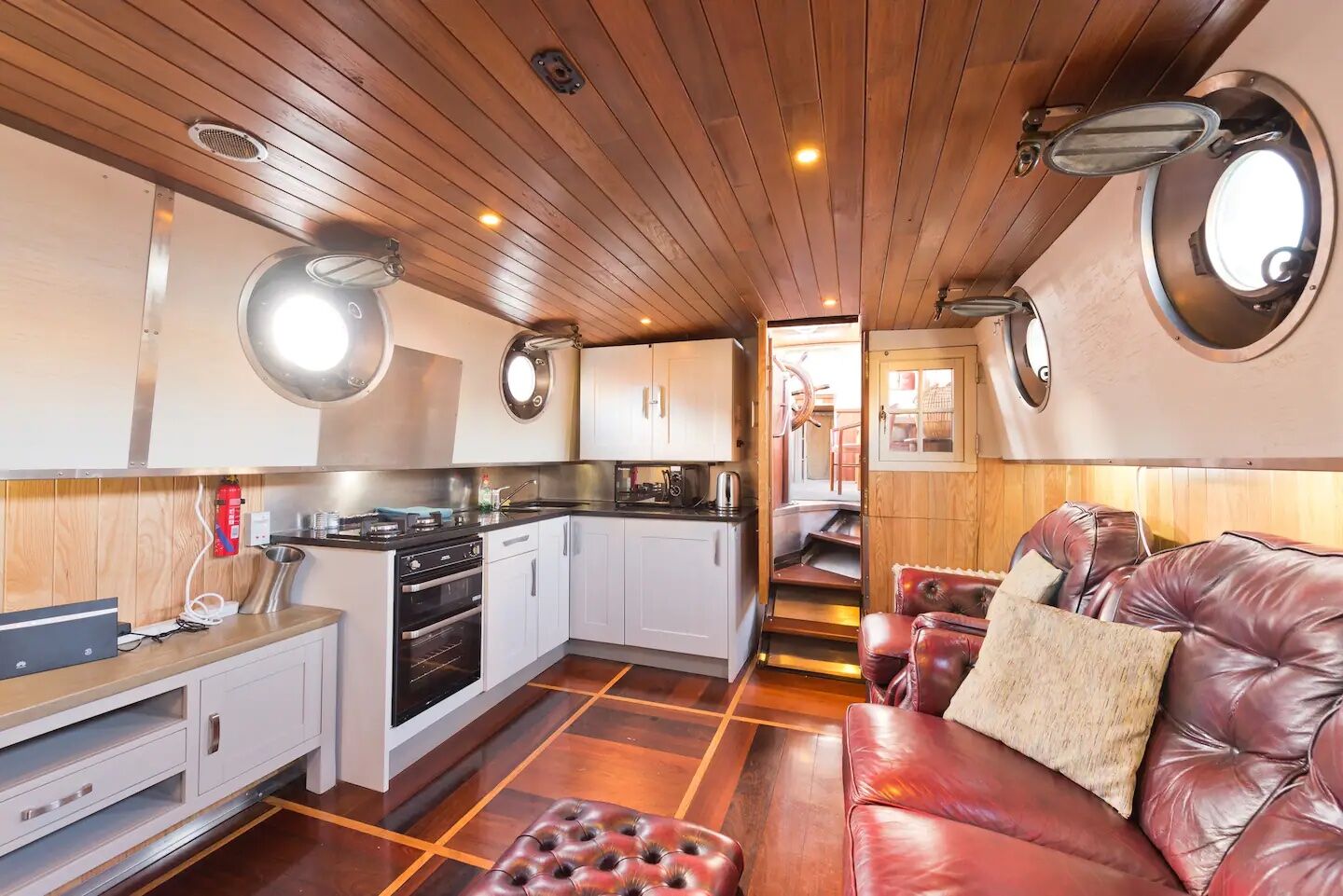 All aboard the best Dublin Airbnb houseboat! Moored in the Charlotte Key Docks complex at Grand Canal, the vacation home is within walking distance of the city center. Each of the three cabins contains a double bed. The galley is rigged with a fully-functional kitchen, plump leather couches, a wood burner, and the captain's helm – awesome for a selfie. On a sunny afternoon, you can sit out on the deck and soak up the nautical atmosphere.
Four guests, three bedrooms
Price: $420 per night
Relaxing Airbnbs in Monkstown, Dublin Bay
Dazzling sea view villa on Dublin Bay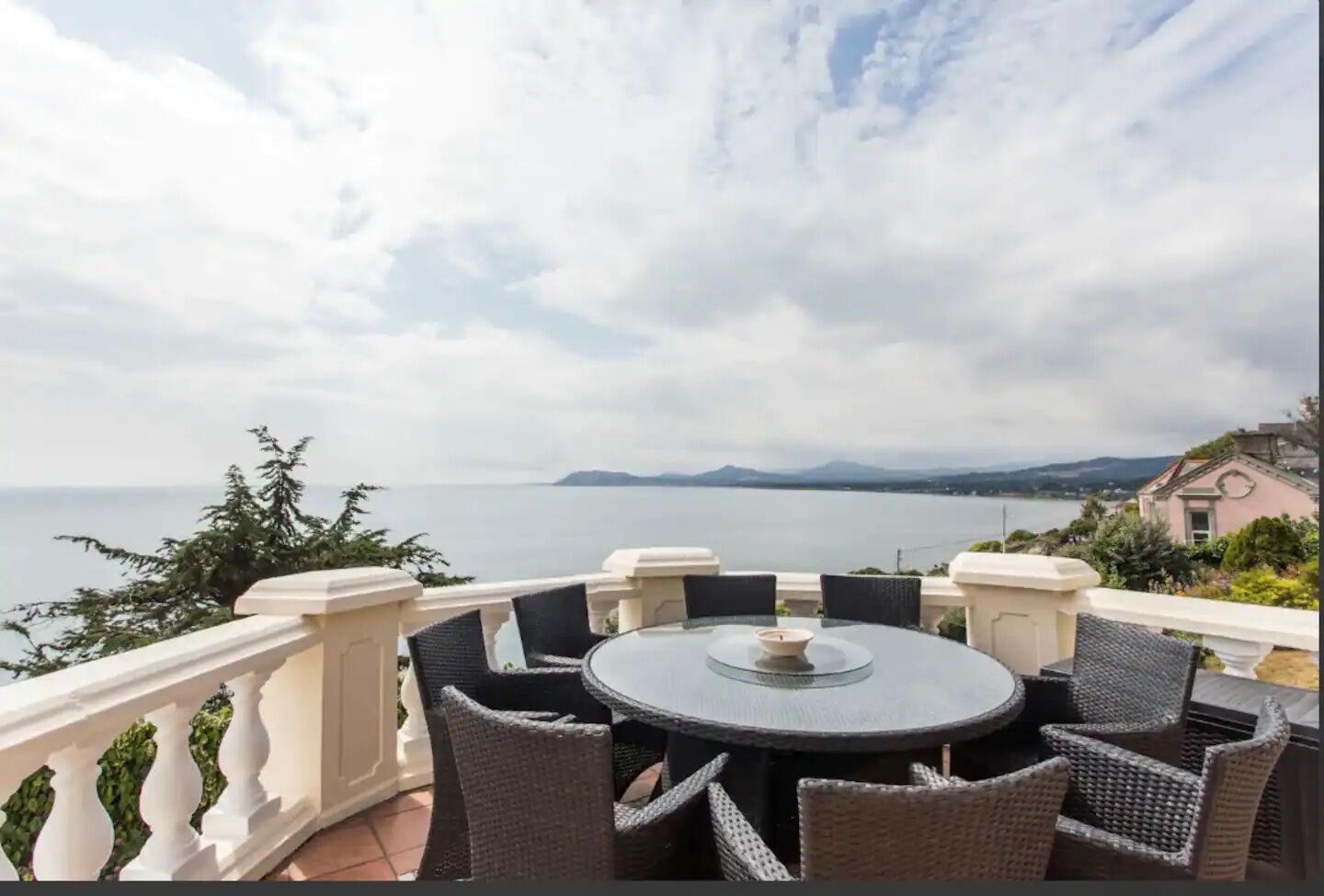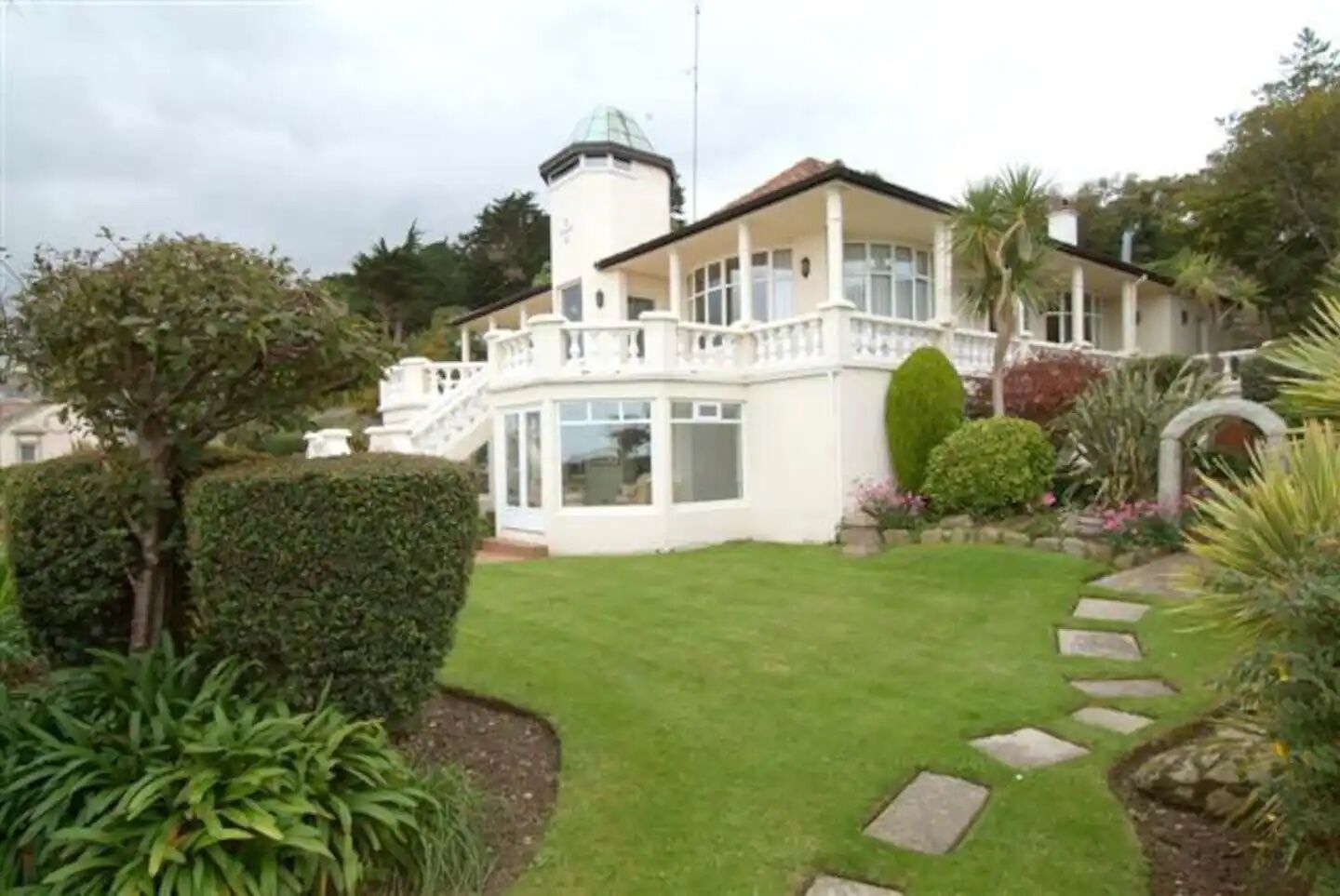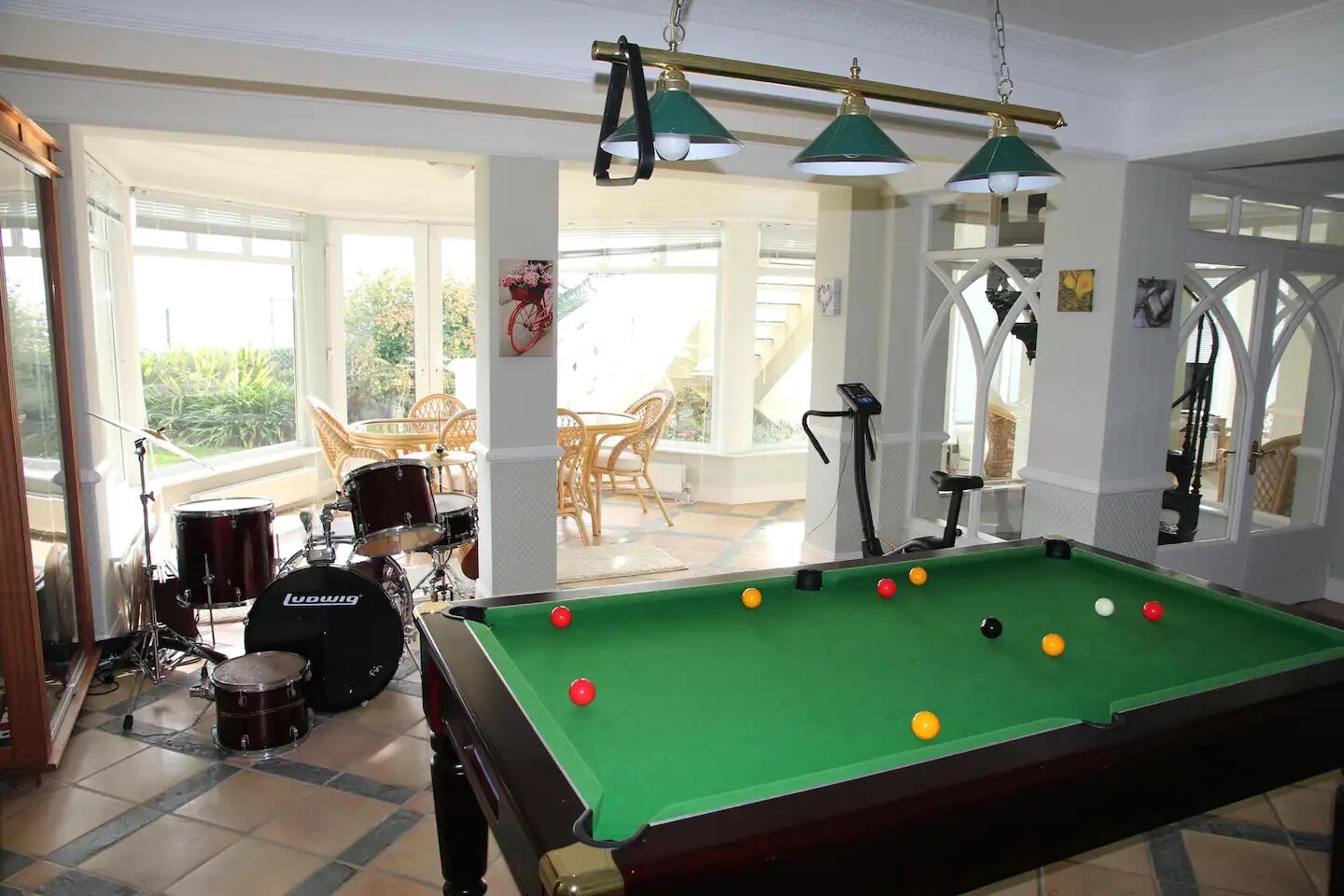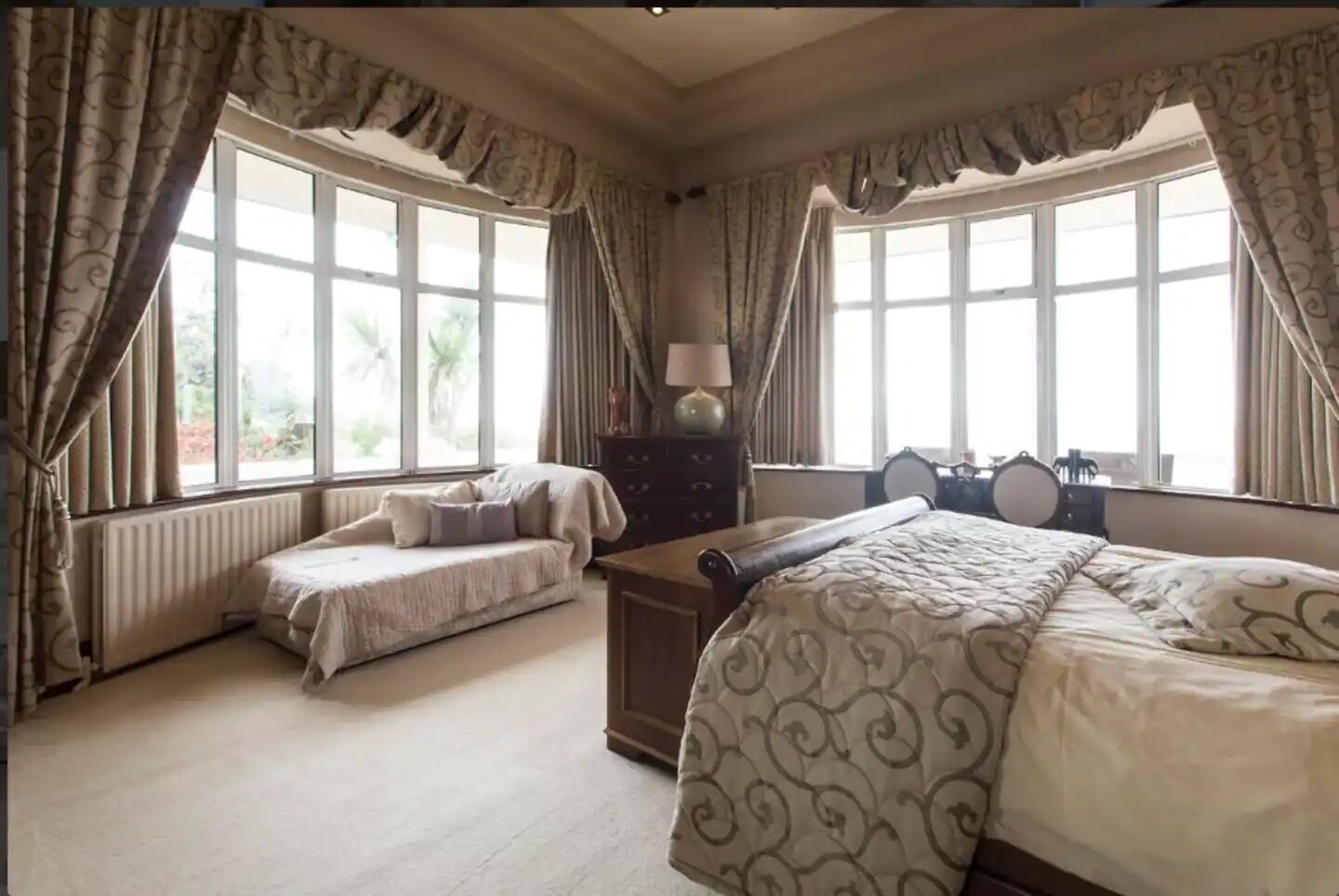 Flee the city for a night and savor R&R with a view of the Irish Sea from this Mediterranean-style Airbnb in Monkstown, Dublin. A wide terrace on the upper story grants dreamy panoramas across the water from this village-like suburb. Interiors are dressed with period furnishings and upholstery but topped off with state-of-the-art appliances. The sauna and games room are two key highlights of this family-friendly home. The center of Dublin is a 25-minute drive away or 30 minutes via the DART commuter line.
Thirteen guests, six bedrooms
Price: $1,525 per night
Seaside hideaway, Dún Laoghaire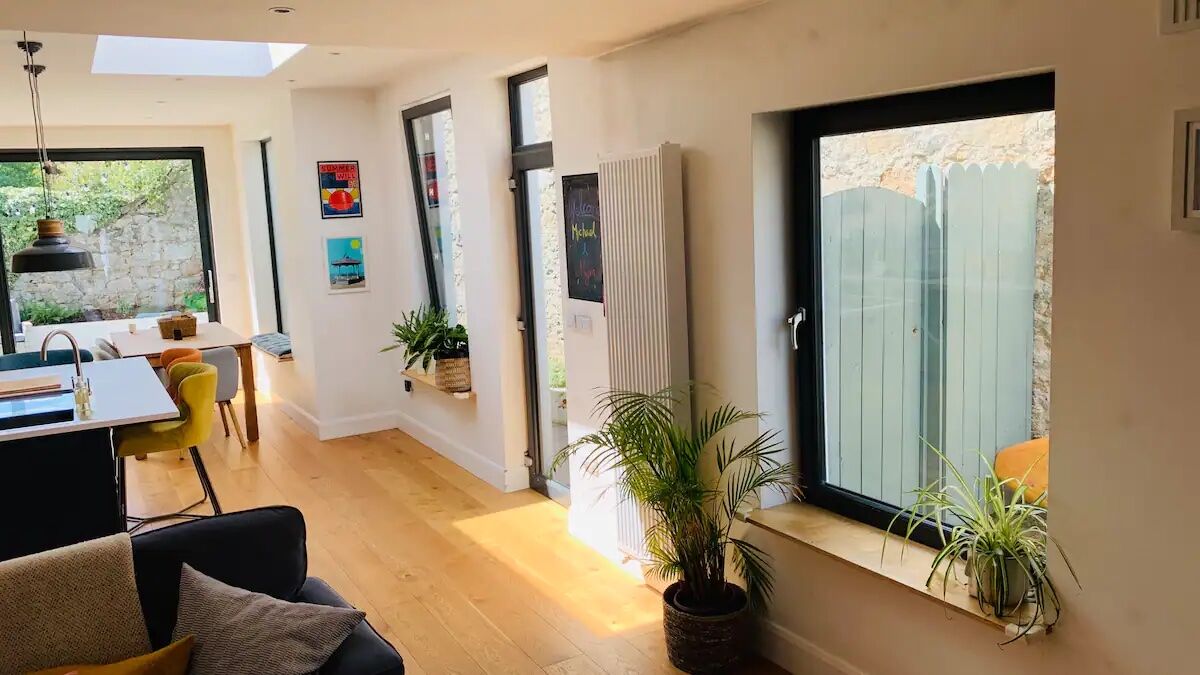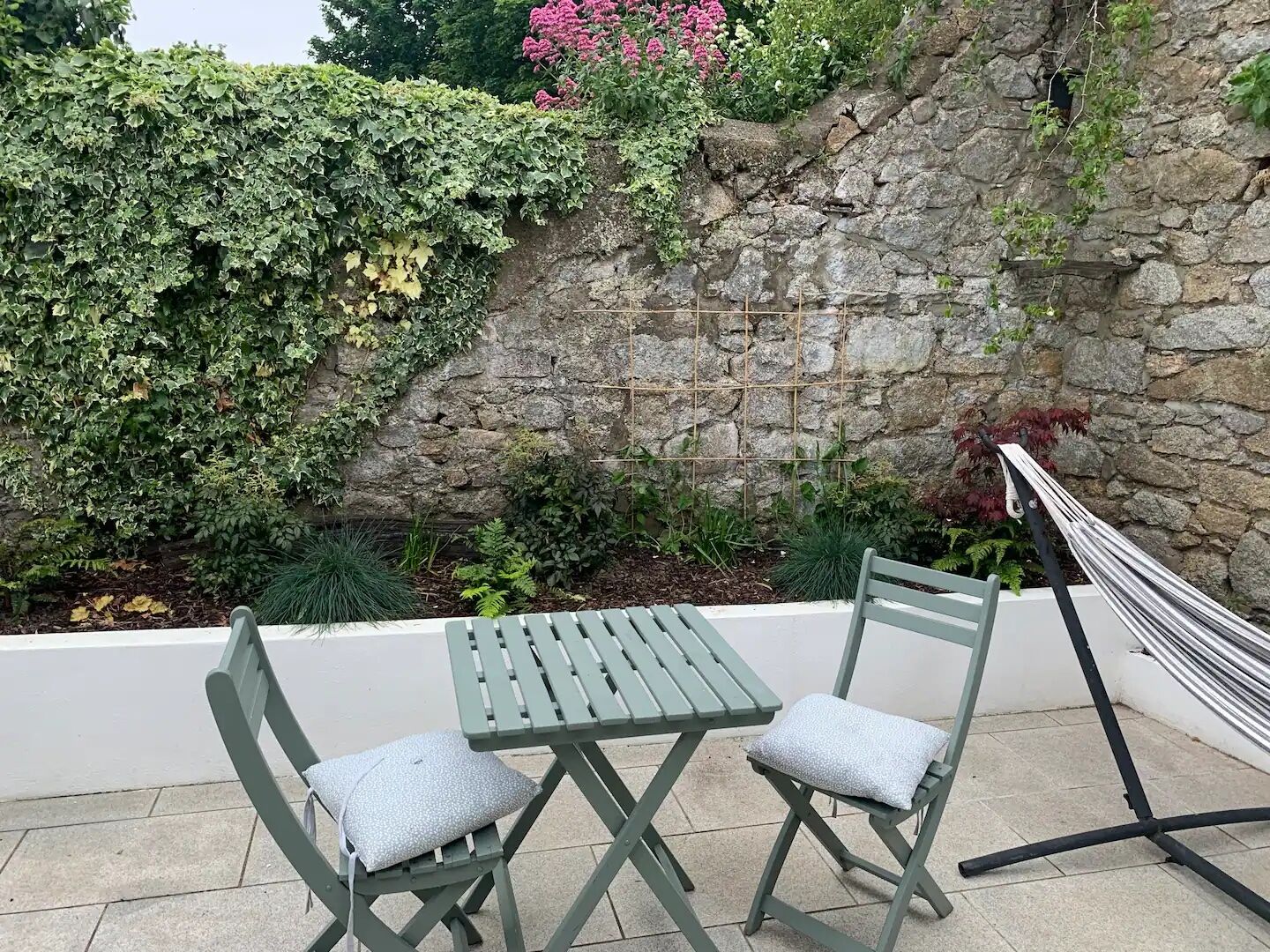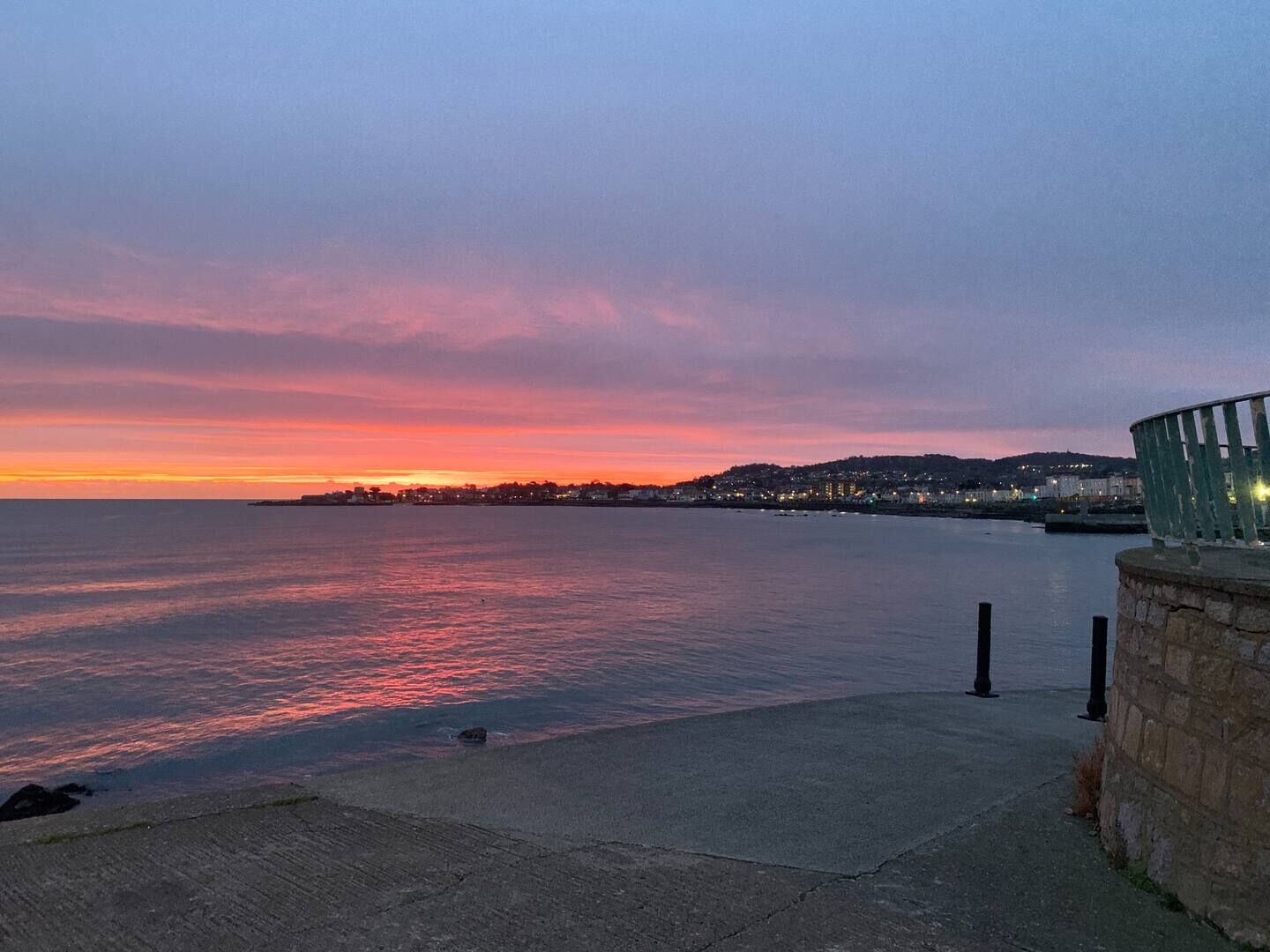 Nestled in between Monkstown and Dún Laoghaire, this two-story end terrace is the seaside abode of a local family. This is reflected in the style of the rental – you'll find all your creature comforts and appreciate the homely ambiance. French sliders reveal a secluded back patio with seating and a hammock. All in all, this is the perfect family-friendly Airbnb in Monkstown.
Five guests, two bedrooms
Price: $355 per night
Best Airbnbs in Dublin, Malahide
GuestReady – stunning two-bedroom flat with terrace and sea view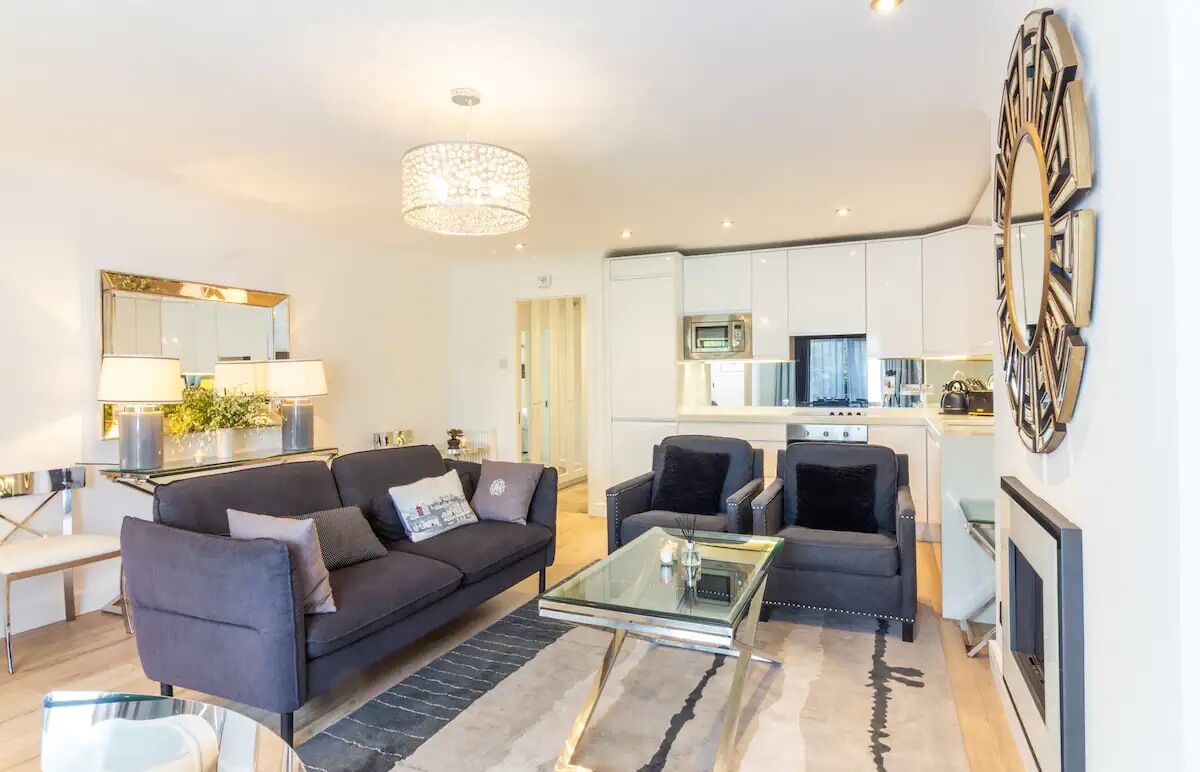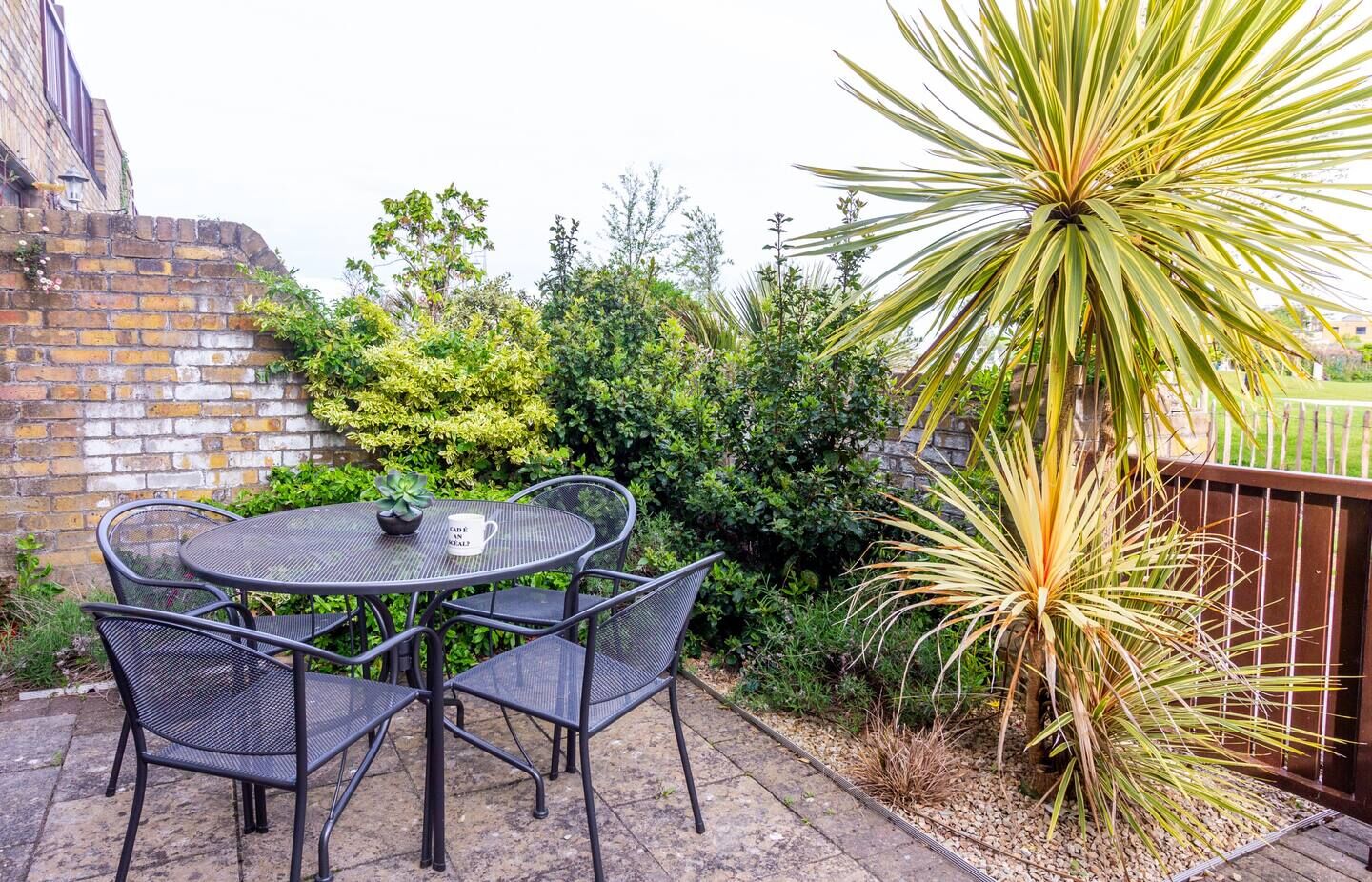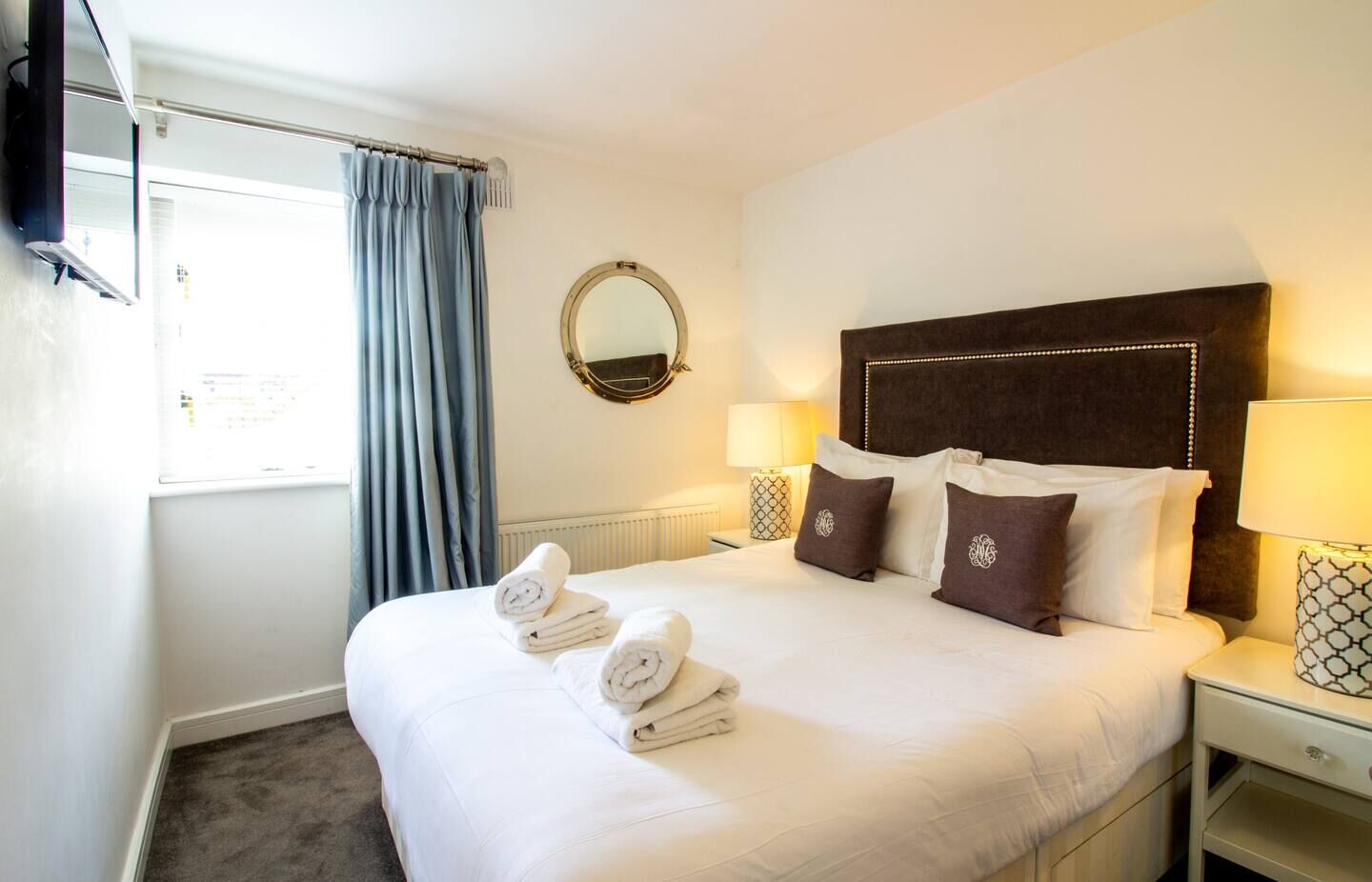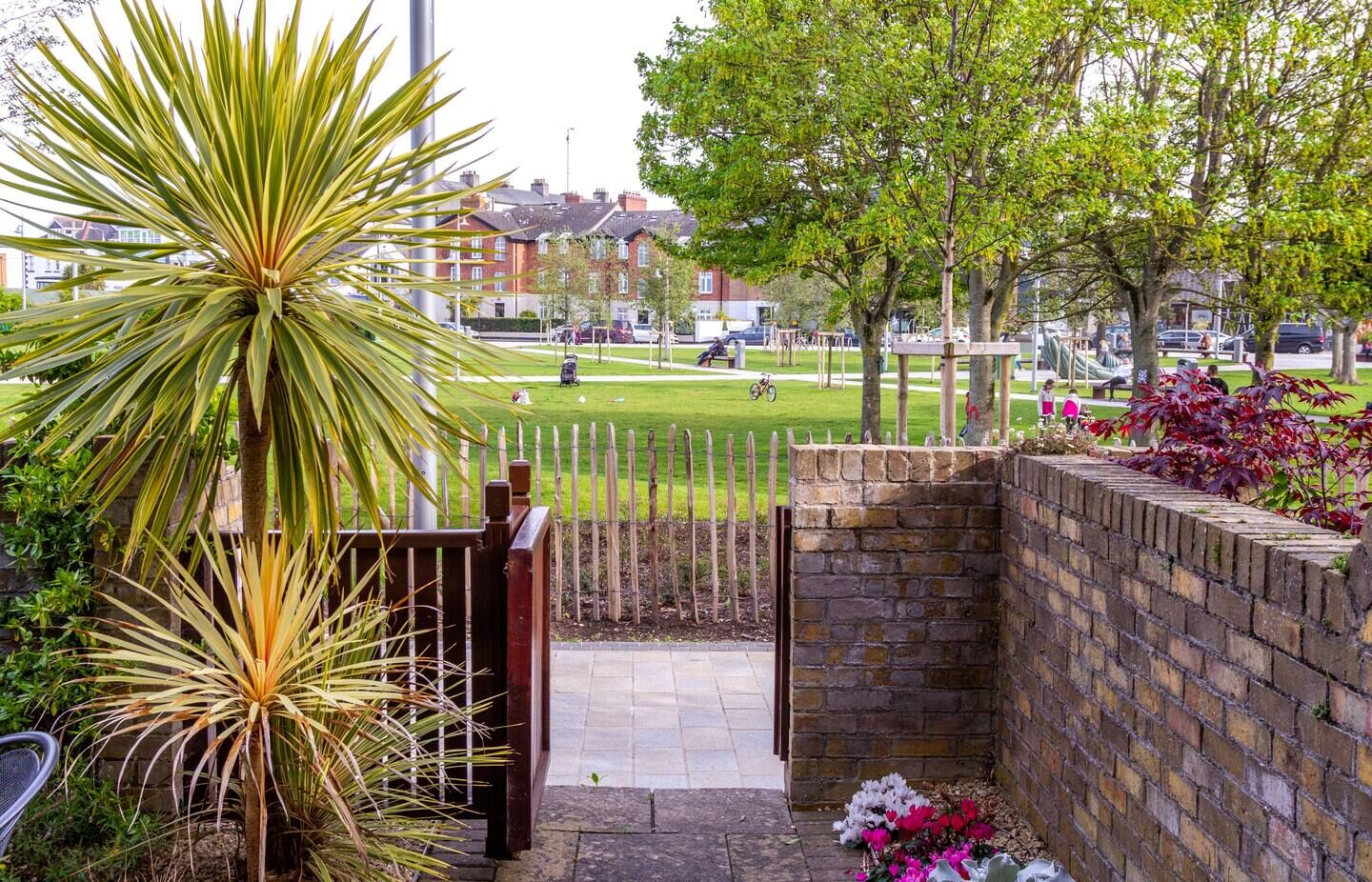 Located a 20-minute drive (30 via DART), Malahide is a charming seaside resort with pretty beaches and a castle. It's suitable for guests who want to fuse city attractions by day with sleepier – yet devastatingly scenic – digs. This modern but homey Airbnb family home comes with two bedrooms and a terrace surrounded by greenery. Situated conveniently in Malahide Marina, it's a top choice for sunset lovers. [mn-post-enders]
Three guests, two bedrooms
Price: $240 per night
What did you think of this story?