These Airbnbs in Ireland Showcase the Best of the Emerald Isle
Ireland stuns with its rugged coastline and castle-studded hinterland of moorlands and woodlands. Hiking, surfing, and distillery tours are just a sample of how you can expect to spend your time in the land that gave us Guinness and Oscar Wilde. Whether you're seeking the comforts of a city or the far-flung wilderness of the Emerald Isle, there's an Airbnb in Ireland with your name on it.
We hope you love the Airbnb Ireland vacation rentals we recommend! Just so you know, Matador may collect a small commission from the links on this page if you decide to book a stay. Listed prices are accurate as of the time of publication.
Best Airbnb Lighthouses in Ireland
Lighthouse Keepers: "RTE Home of the Year" finalist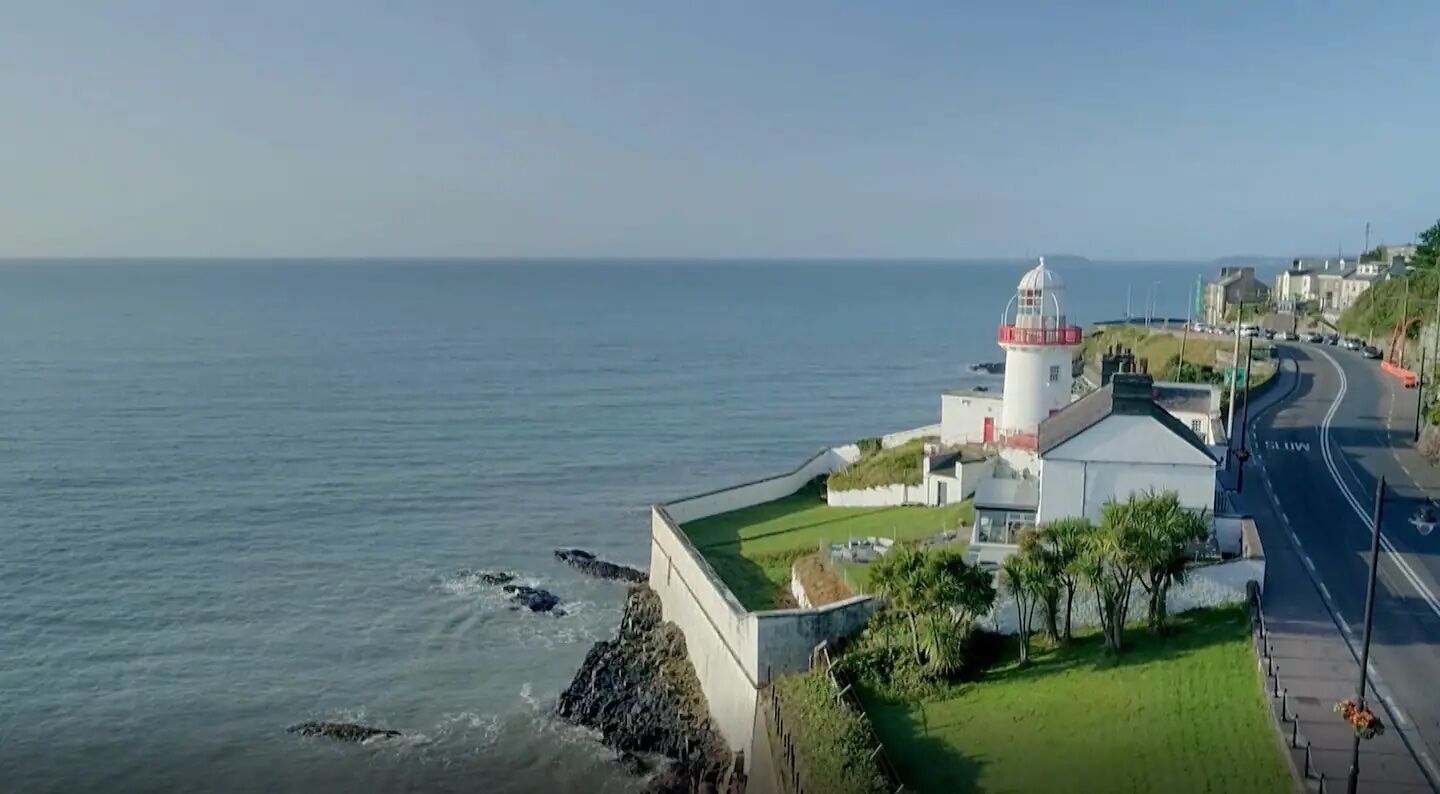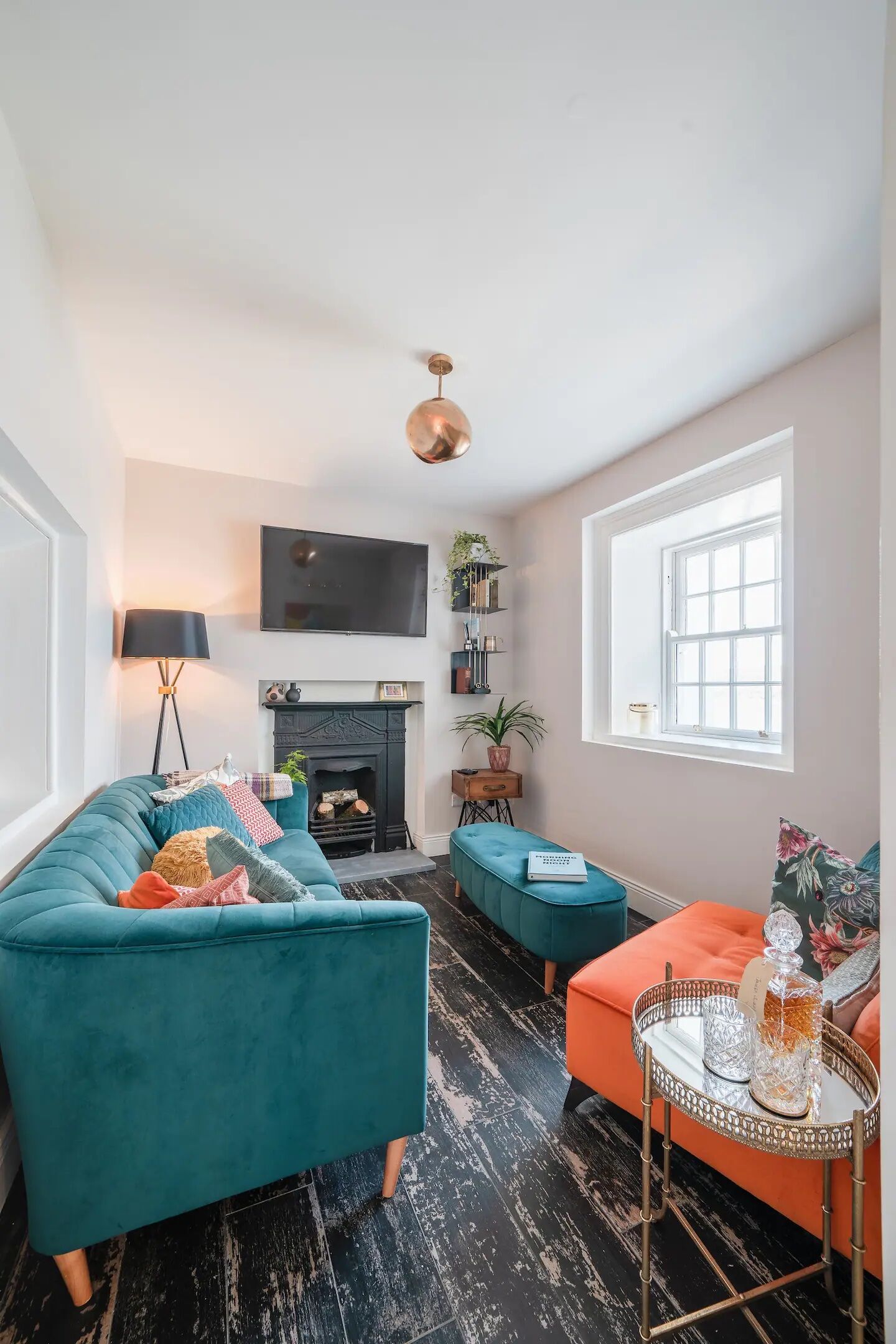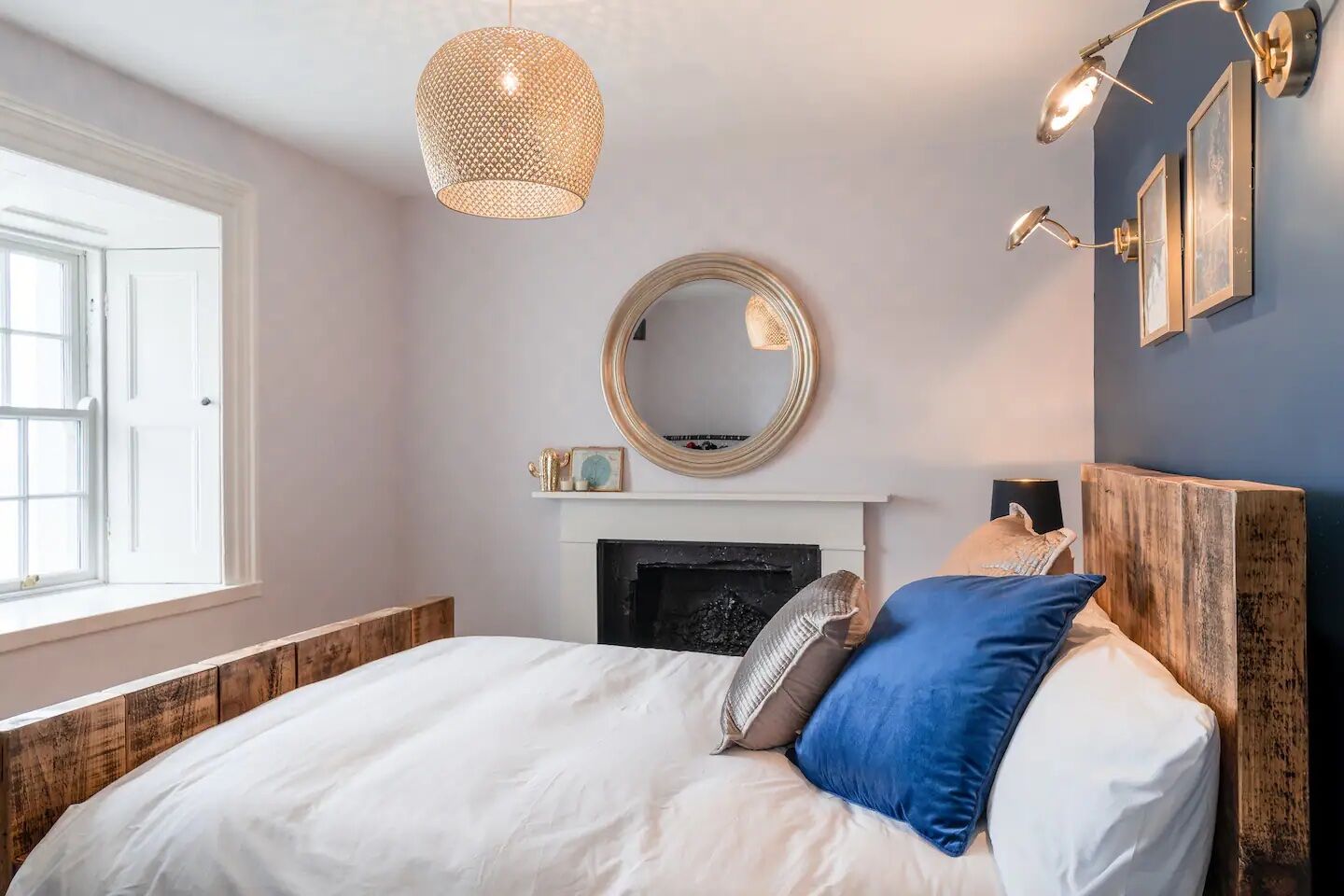 Say hello to the sole Airbnb lighthouse, Ireland. Located in Youghal, County Cork, this 200-year-old tower has undergone meticulous restoration to cater to modern tastes without compromising its original charm. An open concept living space, ocean-facing bathroom with tub, and a flashy kitchen provide home comforts and style. Meanwhile, the conservatory and windows aplenty hone in on the lighthouse's star appeal: views, views, views.
Six guests, three bedrooms
Price: $420 per night
Taking a trip to Ireland? Check out Matador's Ireland accommodation guides:
Romantic Airbnb rentals in Ireland
Treehouse dome @Fernwood.eco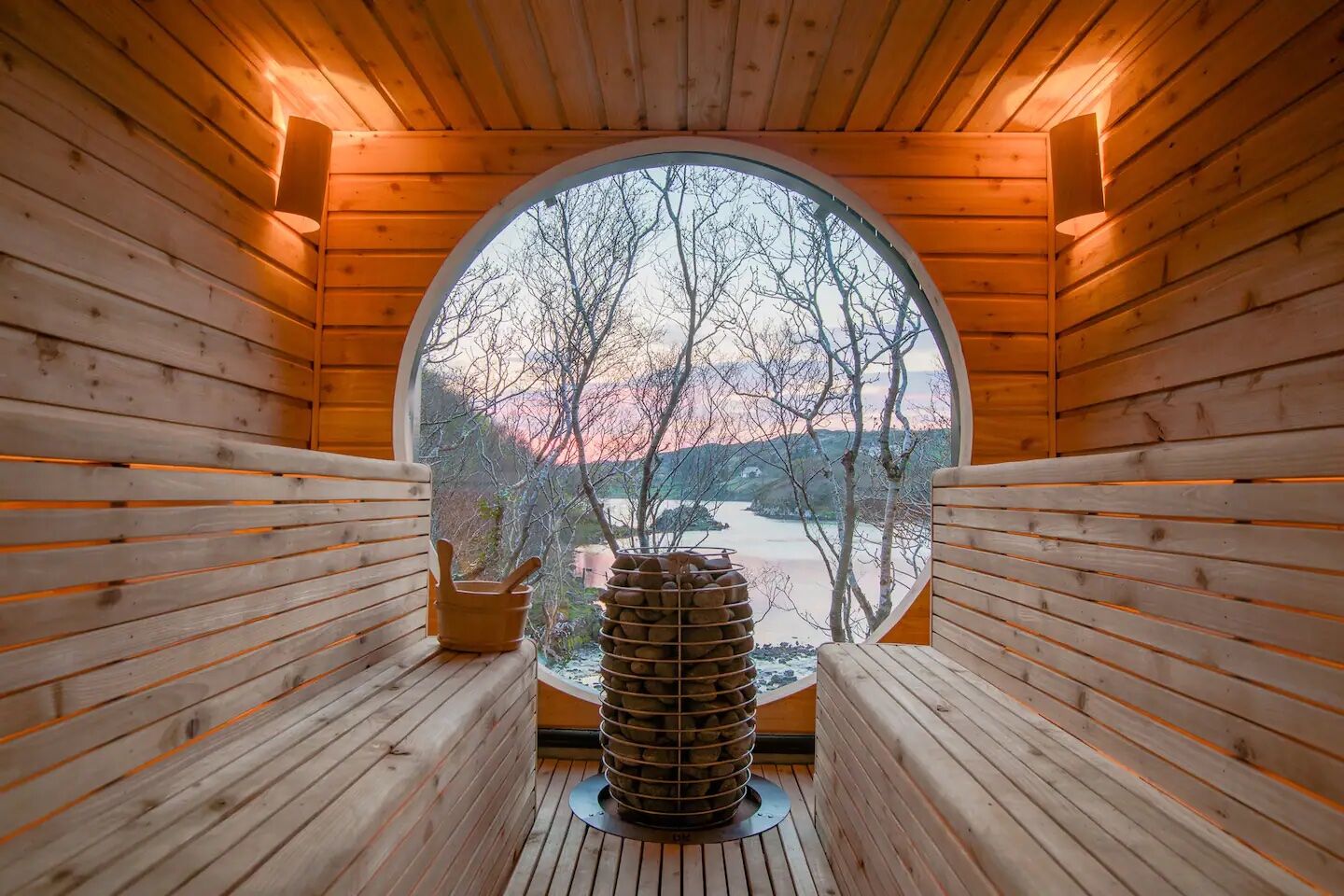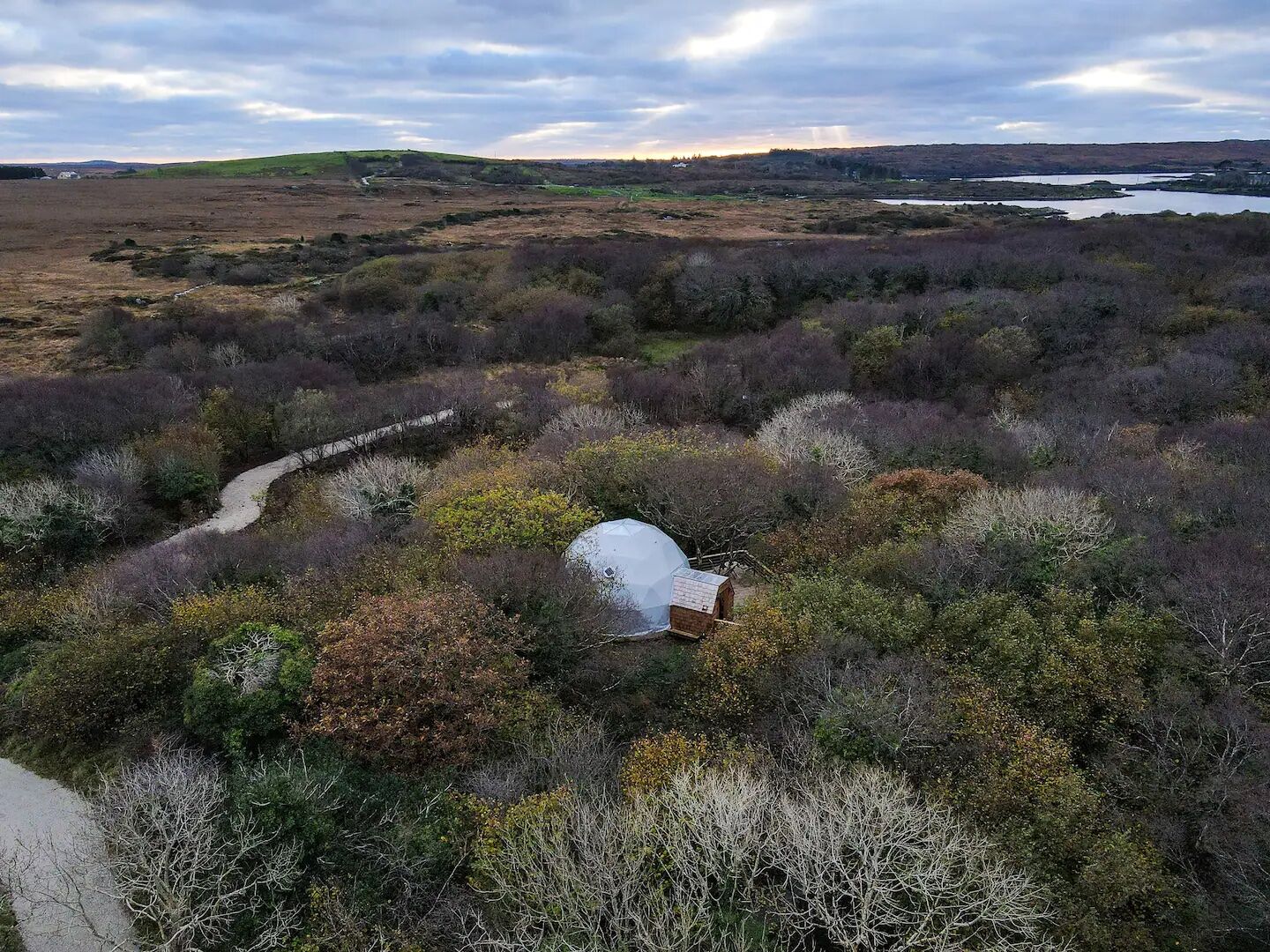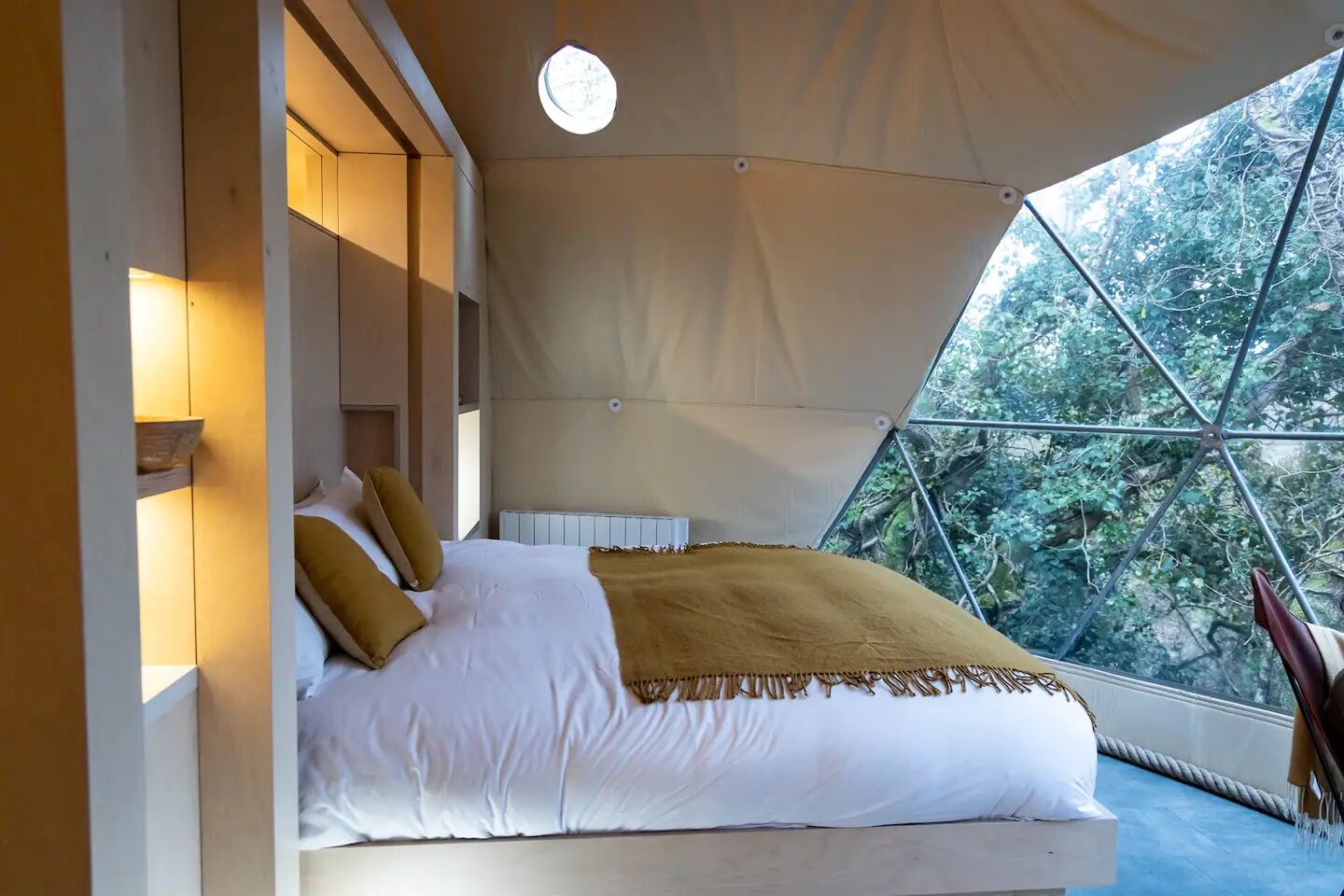 This secluded treehouse Airbnb Ireland is perched five meters above the forest floor with a translucent design that puts you in harmony with nature. Interiors of the dome are kitted out with Scandi-style furniture and a wood burner for added hygge. Scurry across the rope bridge to access Fernwood's luxurious sauna with lake views. The treehouse is situated in Clifden, County Galway, a 15-minute drive from Connemara National Park.
Two guests, one bedroom
Price: $295 per night
Hanno's Workshop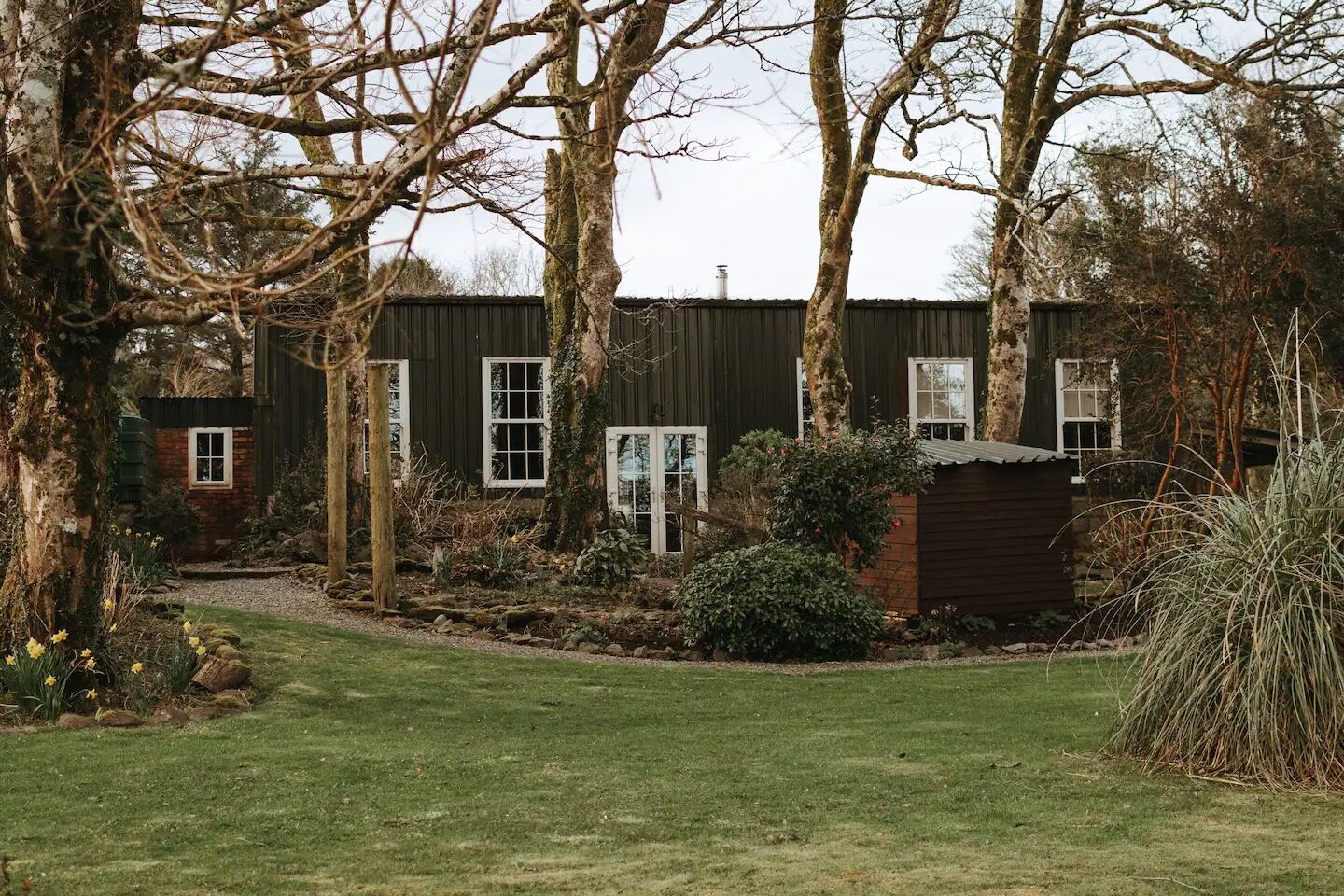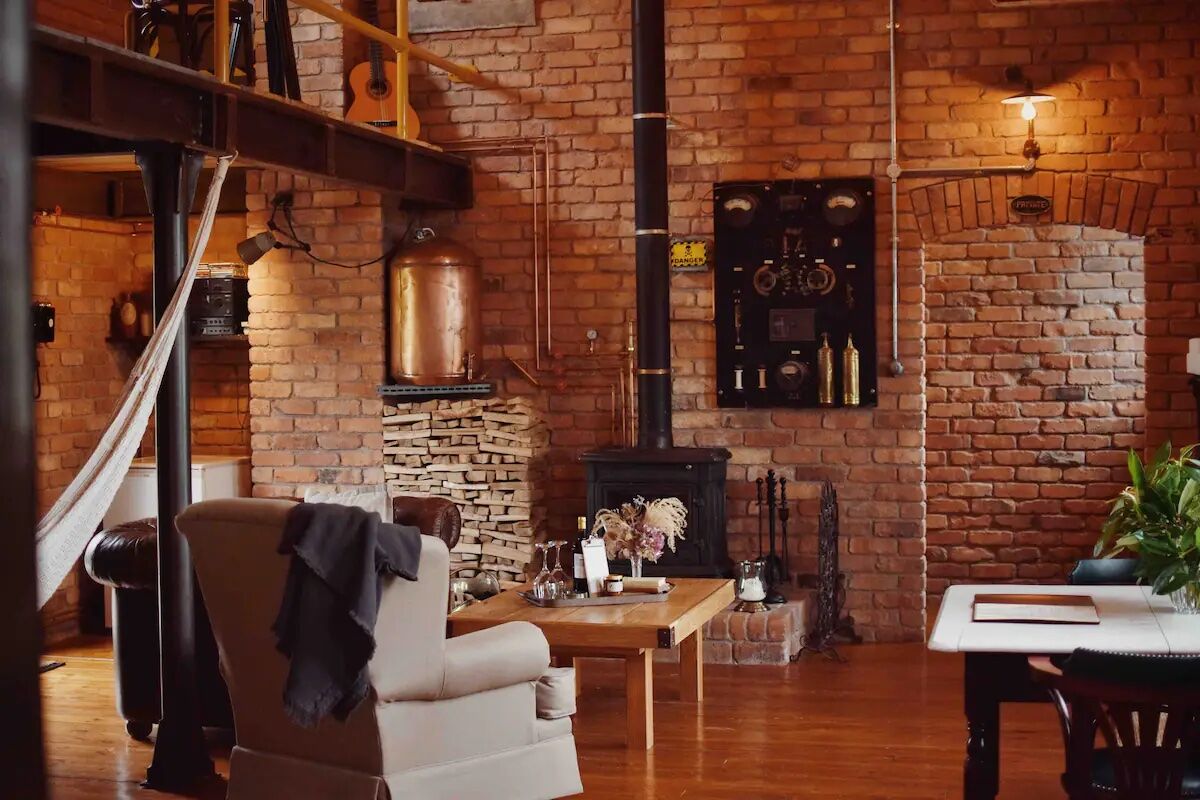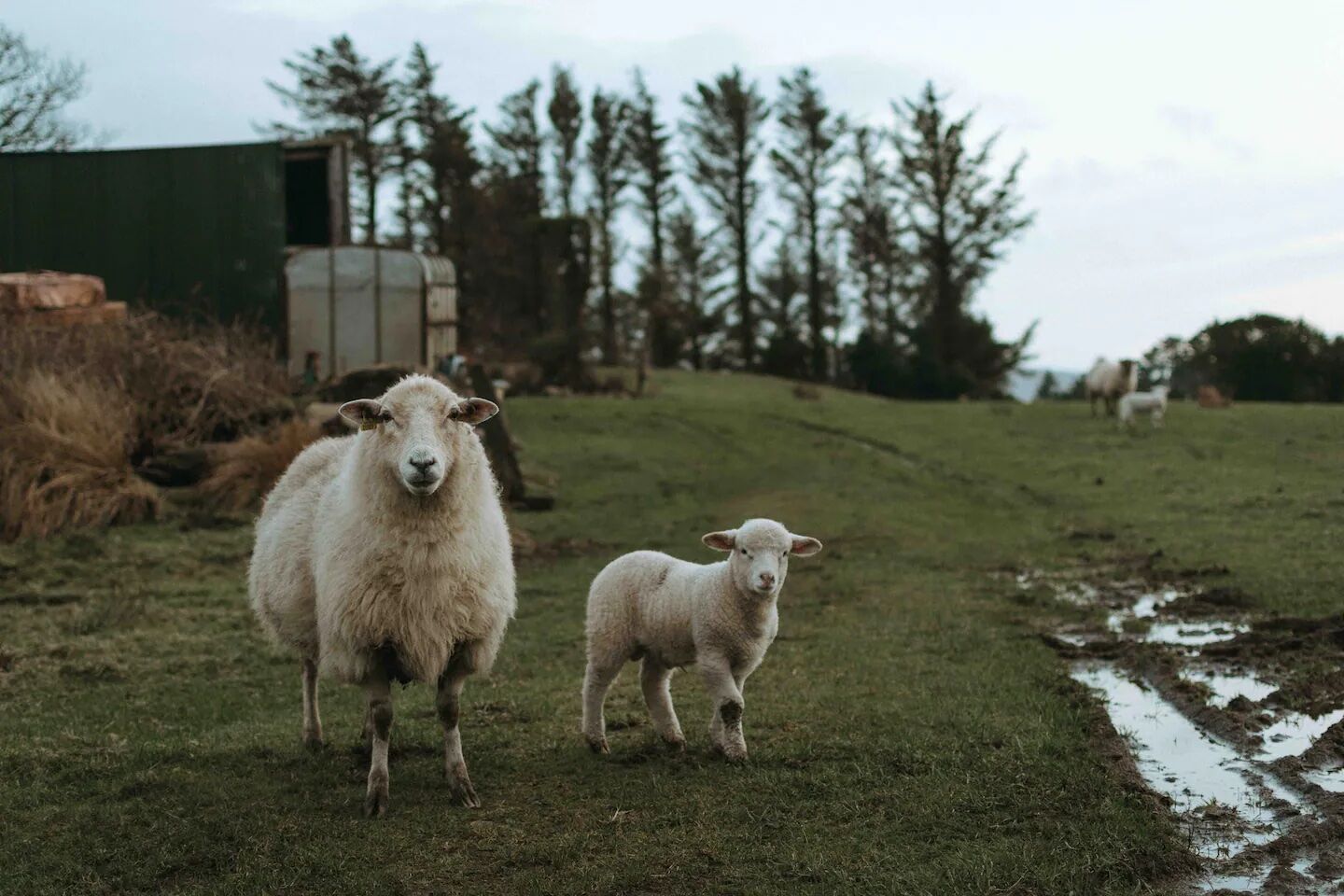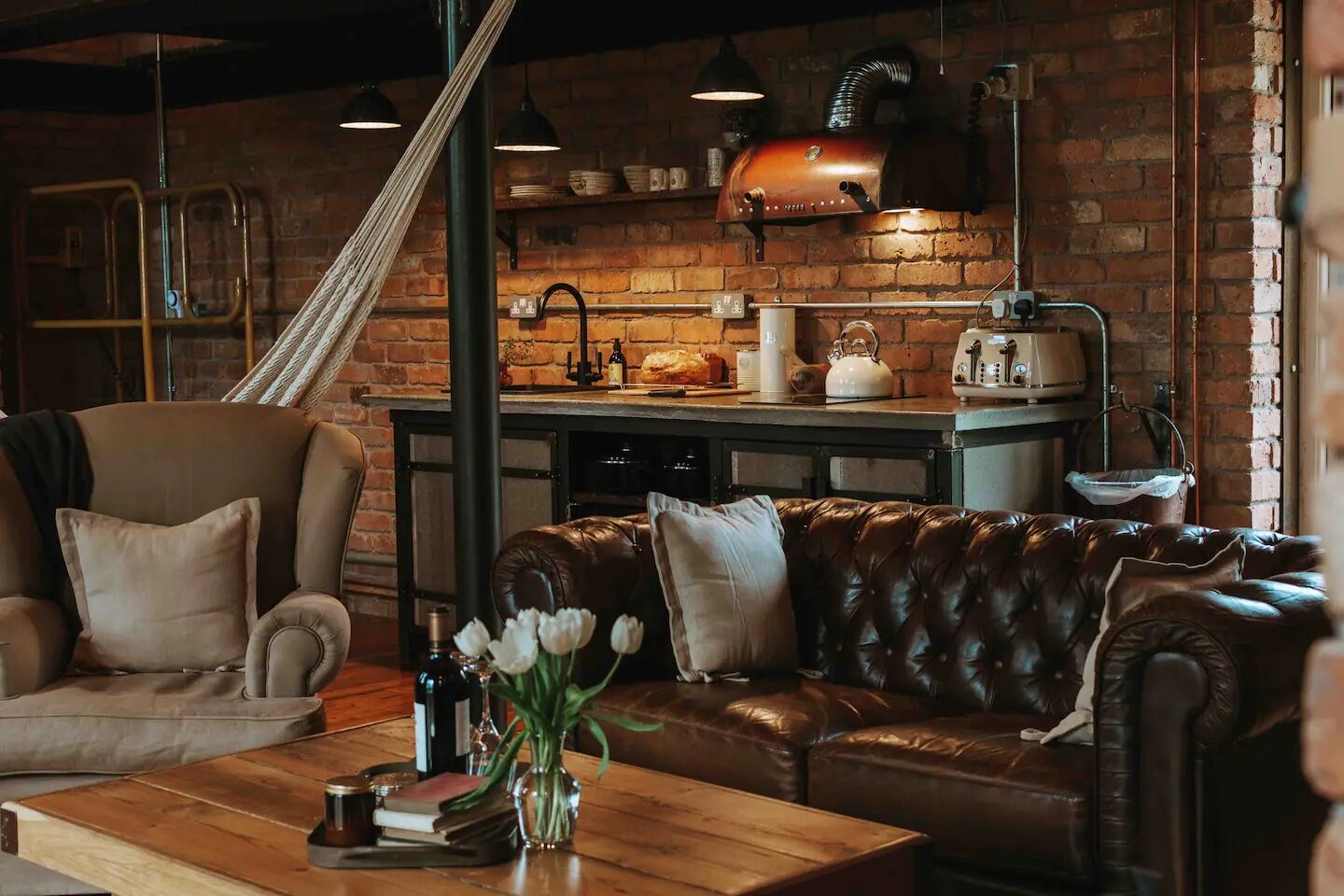 Catch your breath on the Wild Atlantic Way with an overnighter at this unique Airbnb, West Coast Ireland. The renovated workshop is dressed with industrial-chic elements including brickwork and exposed plumbing. A Chesterfield, crystal chandelier, and vintage bathroom with a tub add a boujee vibe. Best of all, you can expect a visit from the resident cats and sheep at this remote hideaway buried among a lush private garden.
Two guests, one bedroom
Price: $130 per night
Thermal spa retreat with sauna and hot tub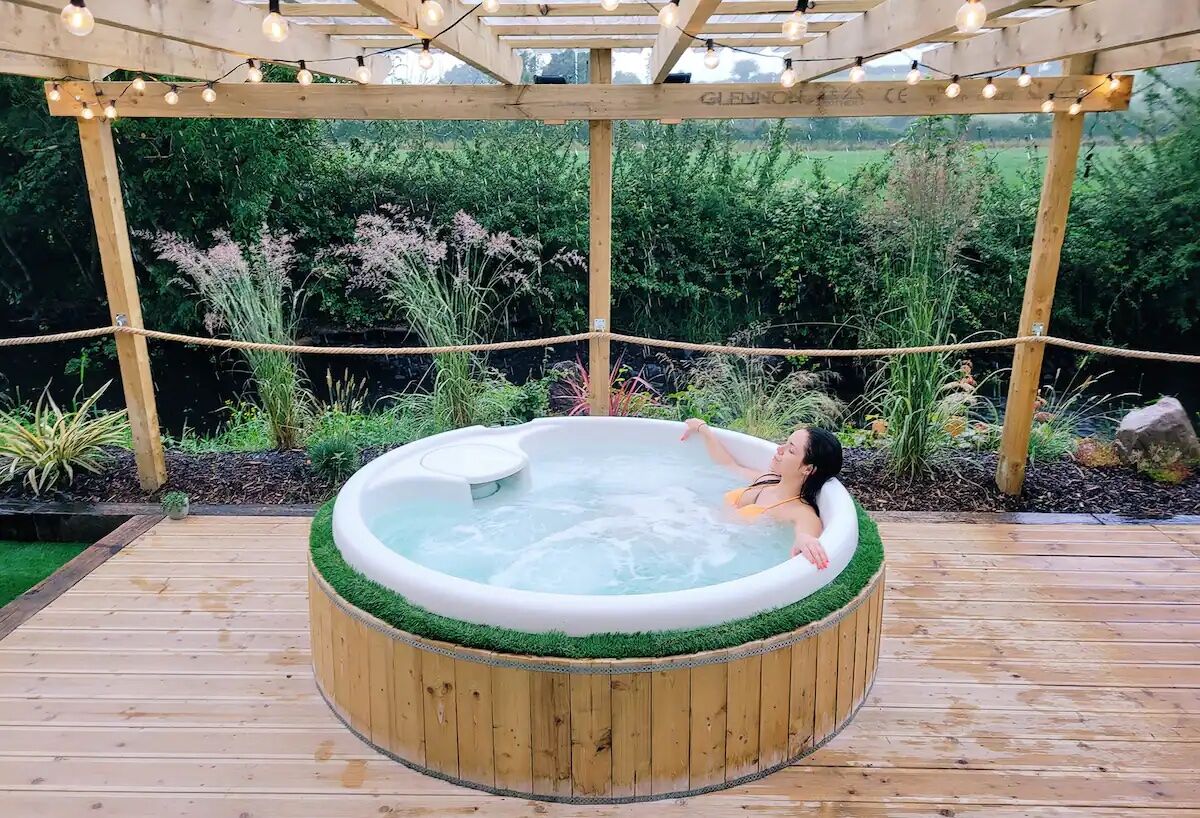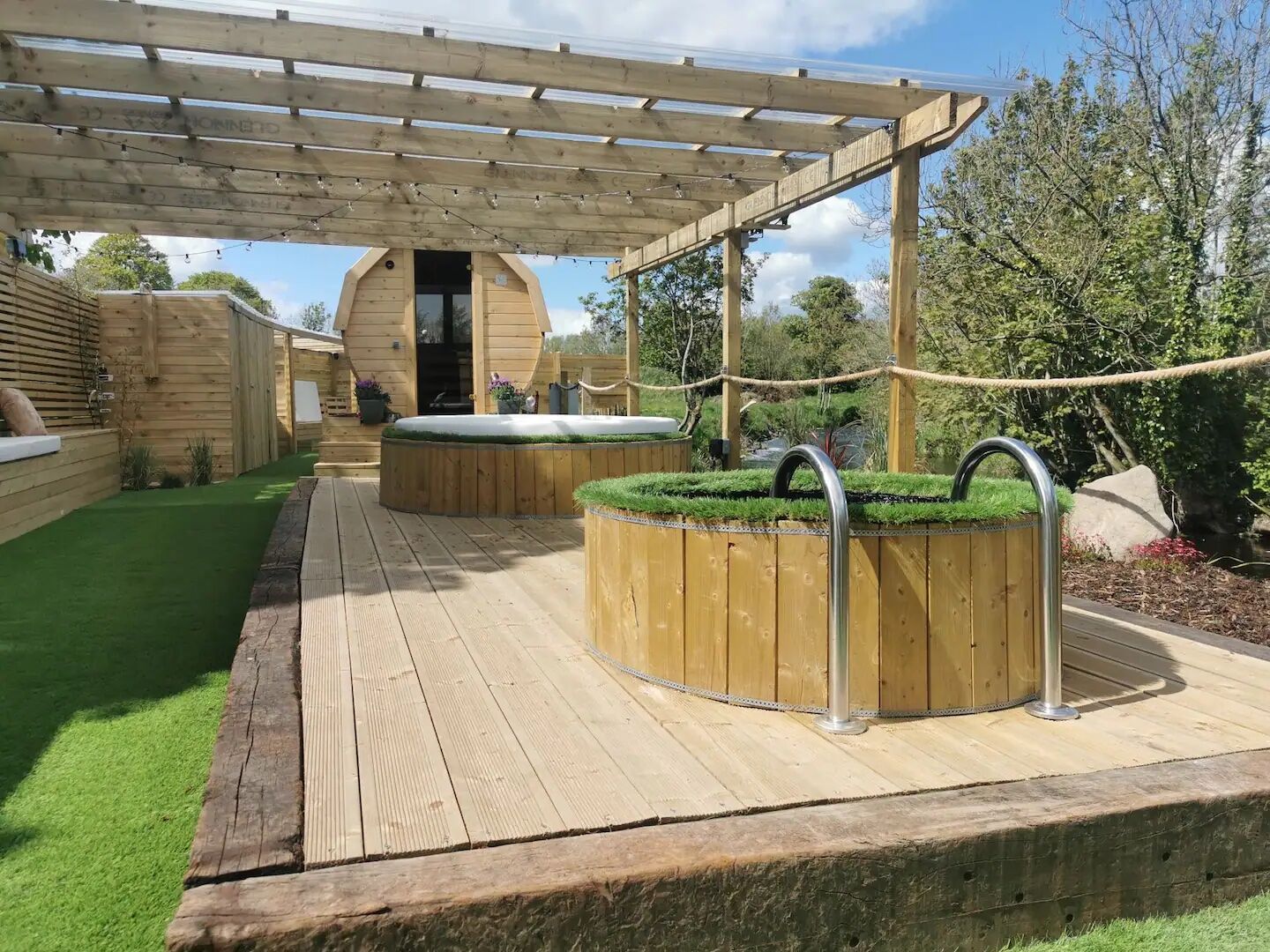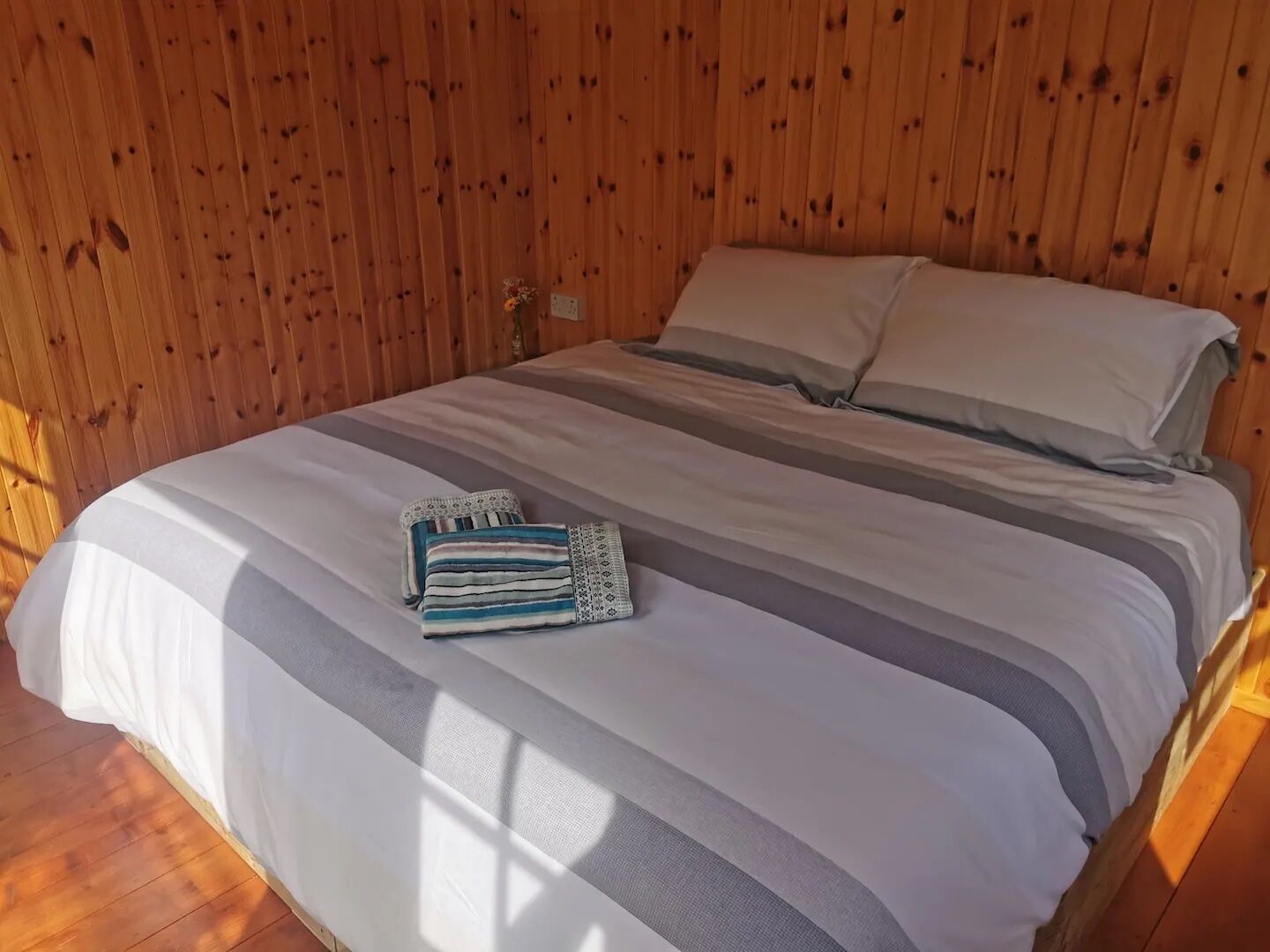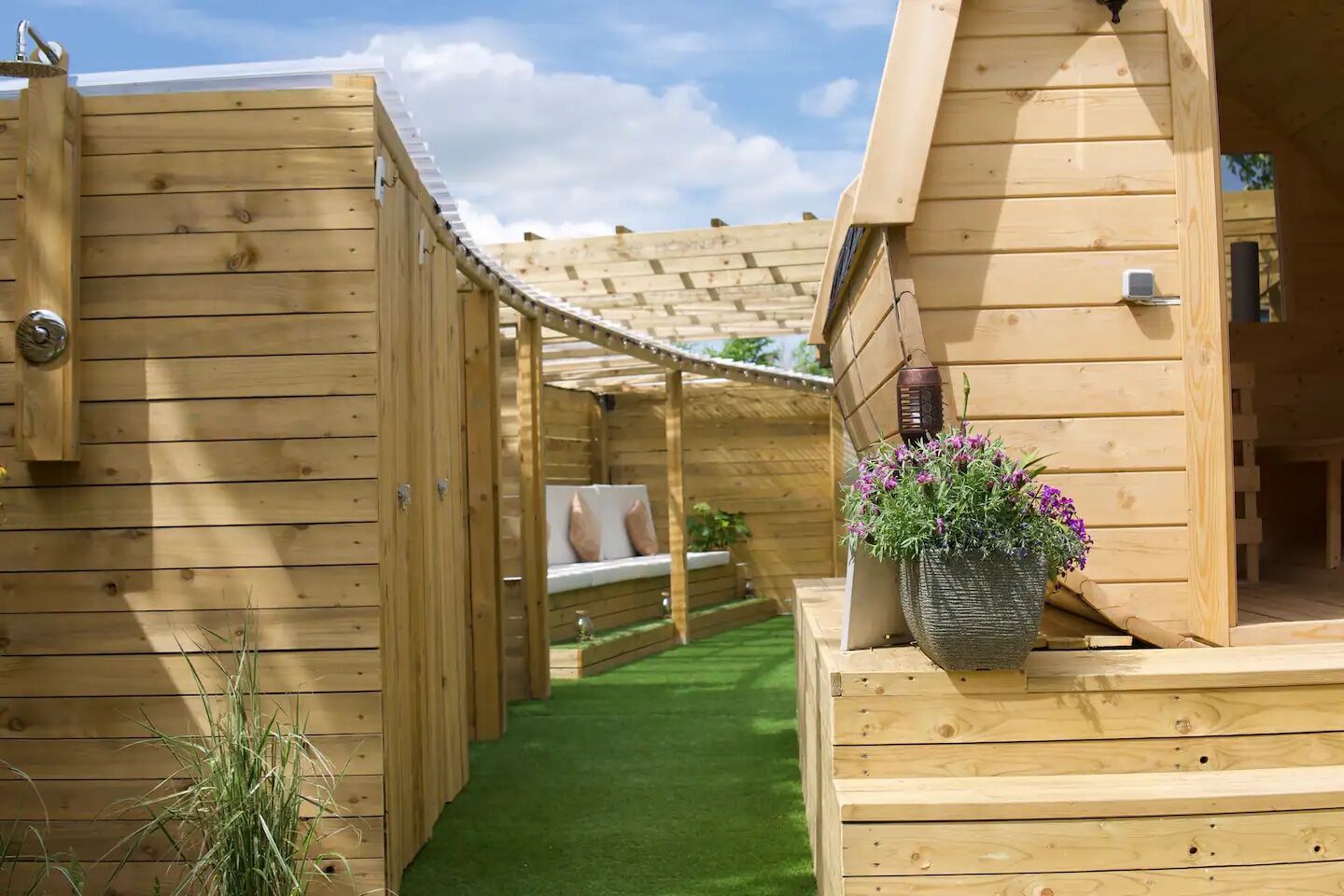 Minimalism and luxury unite at the best Airbnb in Ireland with hot tub for couples. This micro-retreat consists of a studio cabin with a kitchenette, bathroom, and private spa. Awaken your senses in the springwater plunge pool before warming up in the Scandinavian wood-fired barrel sauna and hot tub. The cabin enjoys a riverside setting within an enclosed garden in Inniskeen, County Monaghan, northeast Ireland.
Two guests, one bedroom
Price: $295 per night
Charming Airbnb cottage rentals in Ireland
The Barn – little stone cottage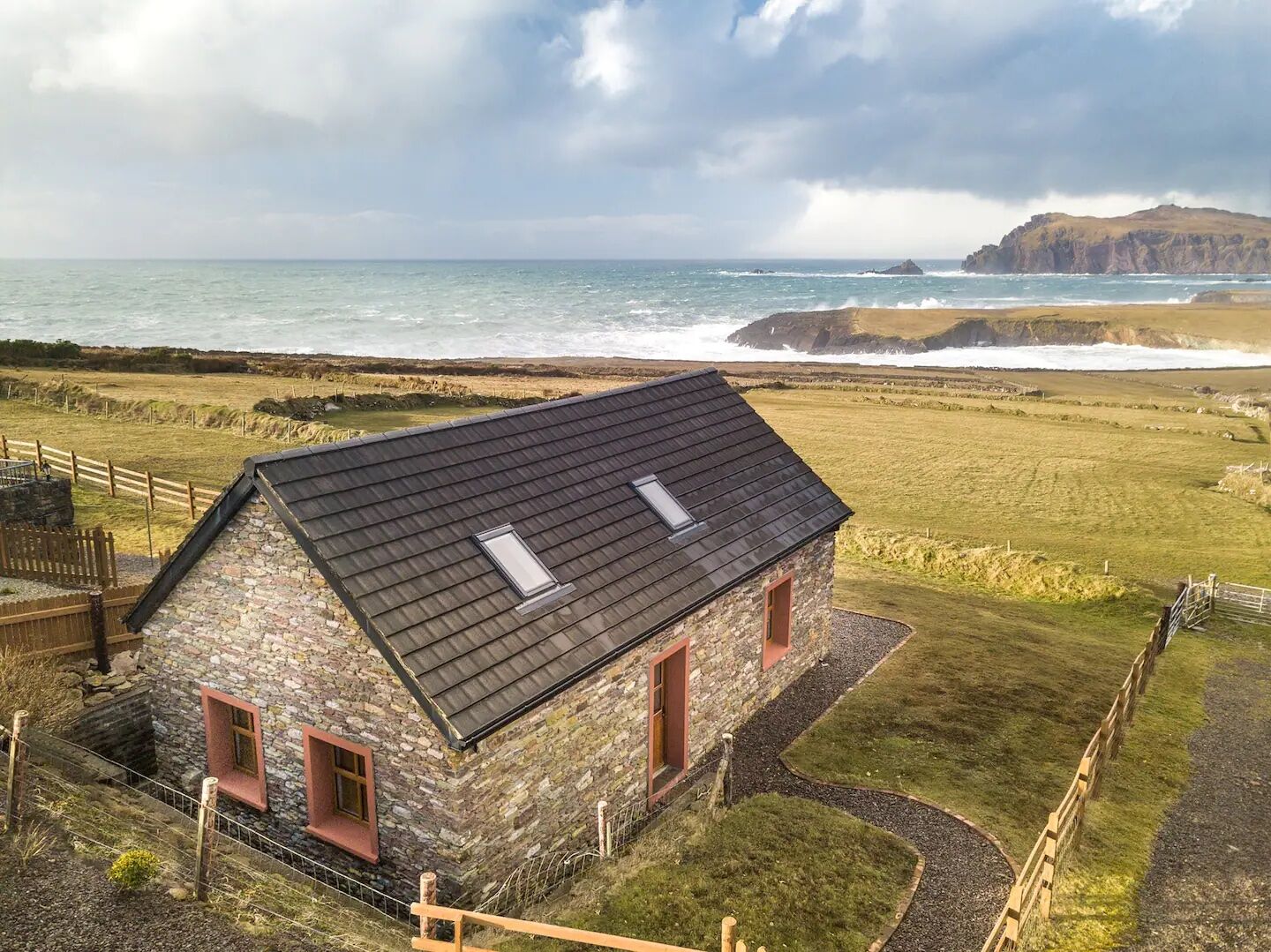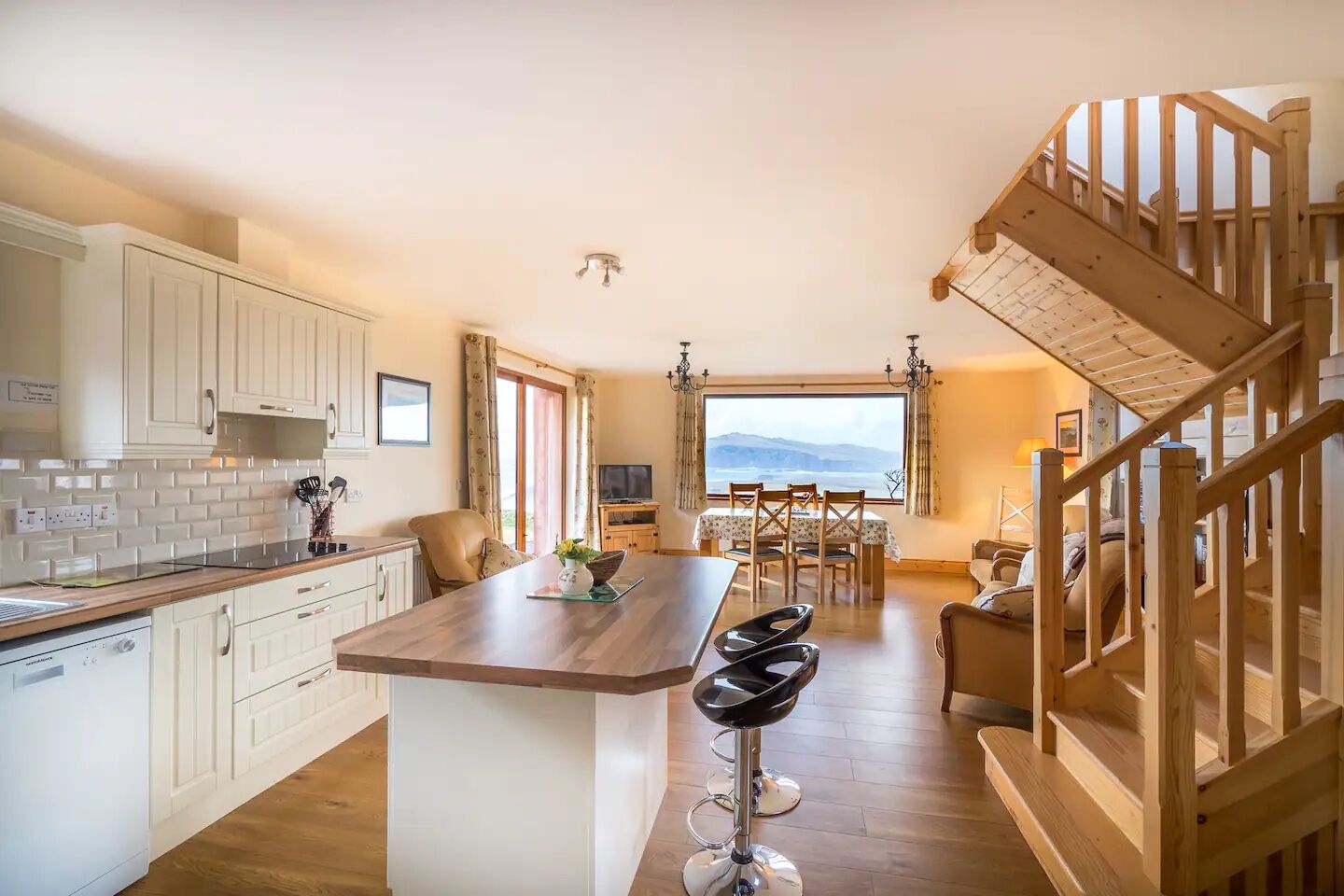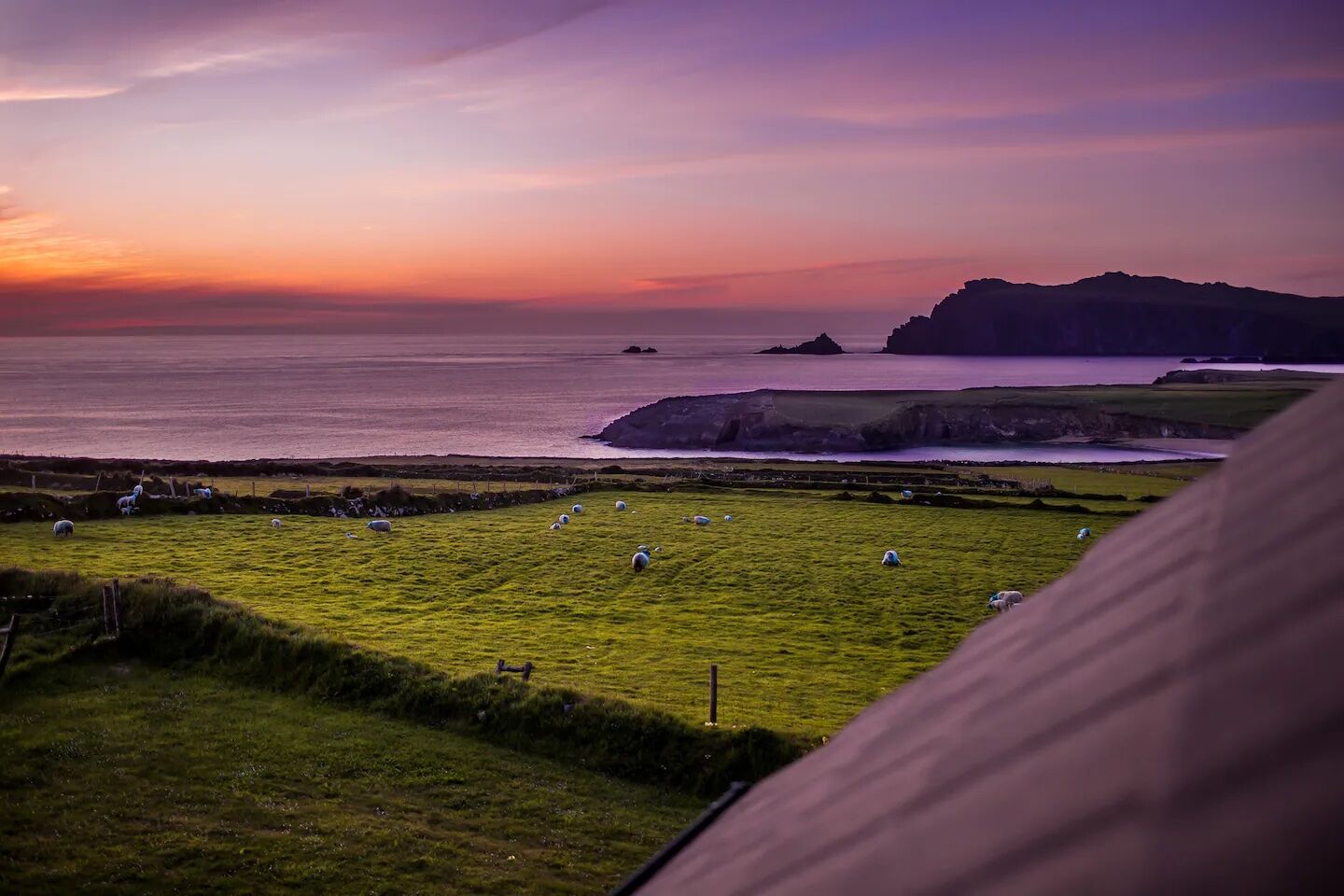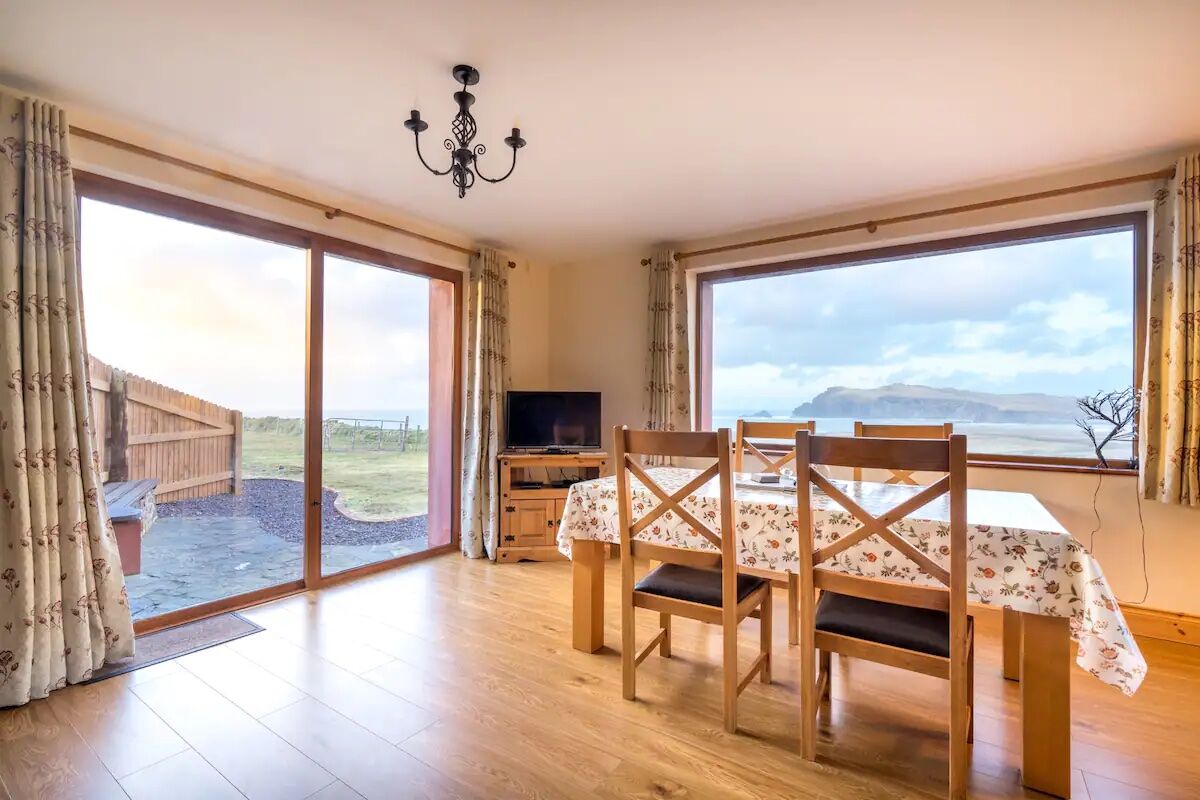 If you're a sucker for sunsets, sunrises, and seascapes that go on for miles, this County Kerry, Ireland Airbnb will make your heart sing. Overlooking Syble Head, the bayside cottage is appointed with strategic windows and grants beach access. Interiors are modern and equipped with all the amenities you need for a self-contained vacation off the beaten track. Expect to hear very little besides the crash of Atlantic waves and the bleat of sheep.
Four guests, two bedrooms
Price: $230 per night
Elfin Cottage – modern and beautiful eco cottage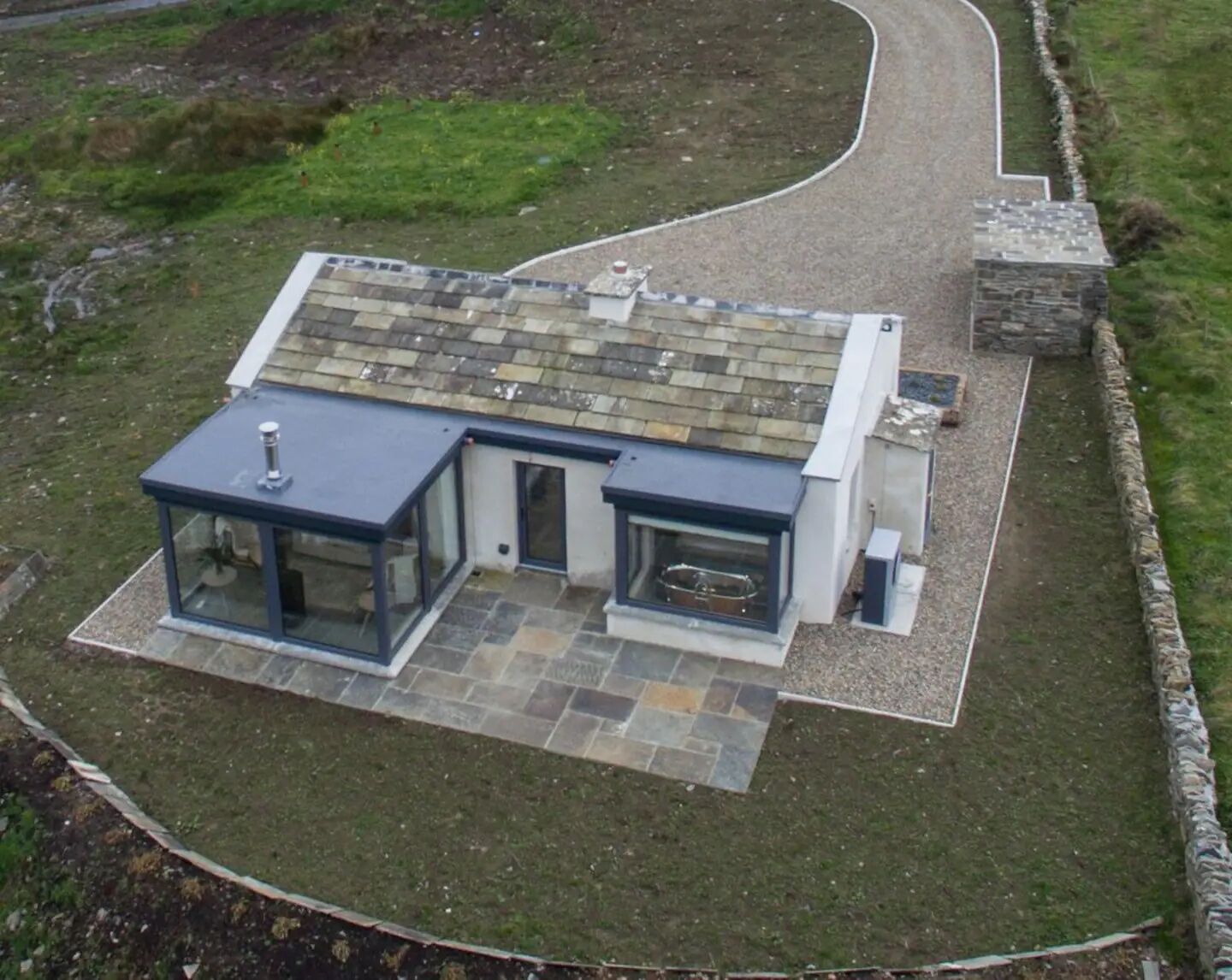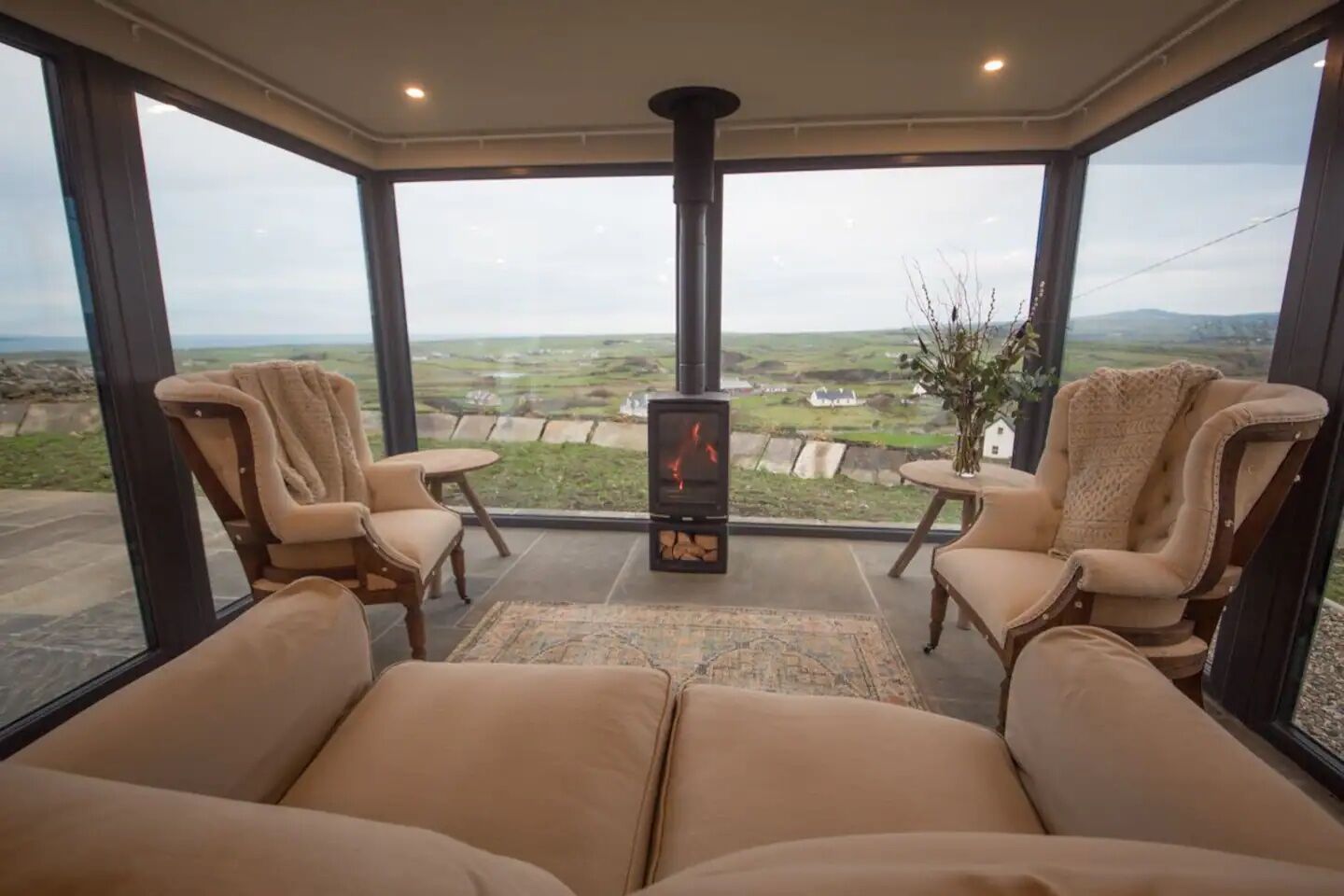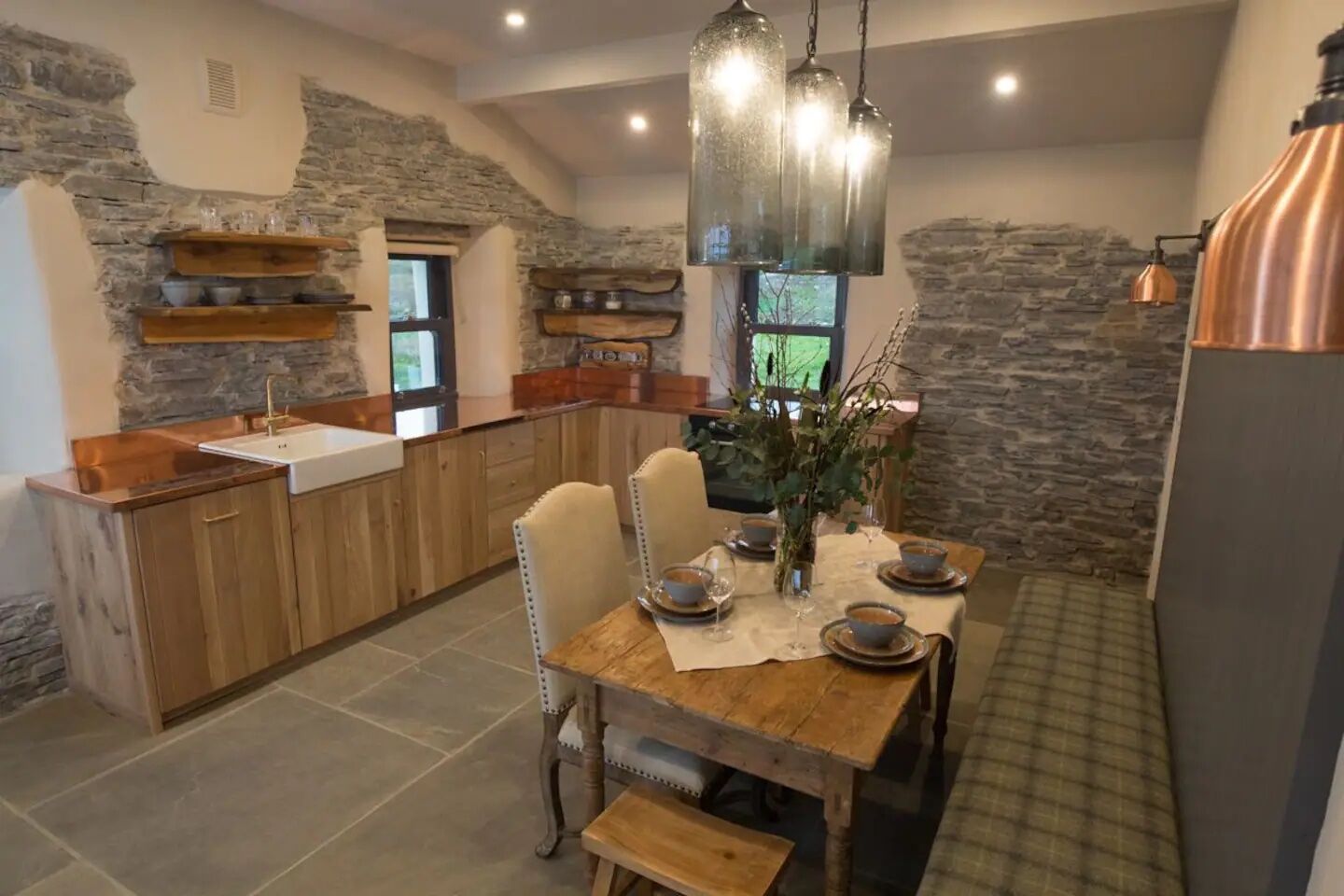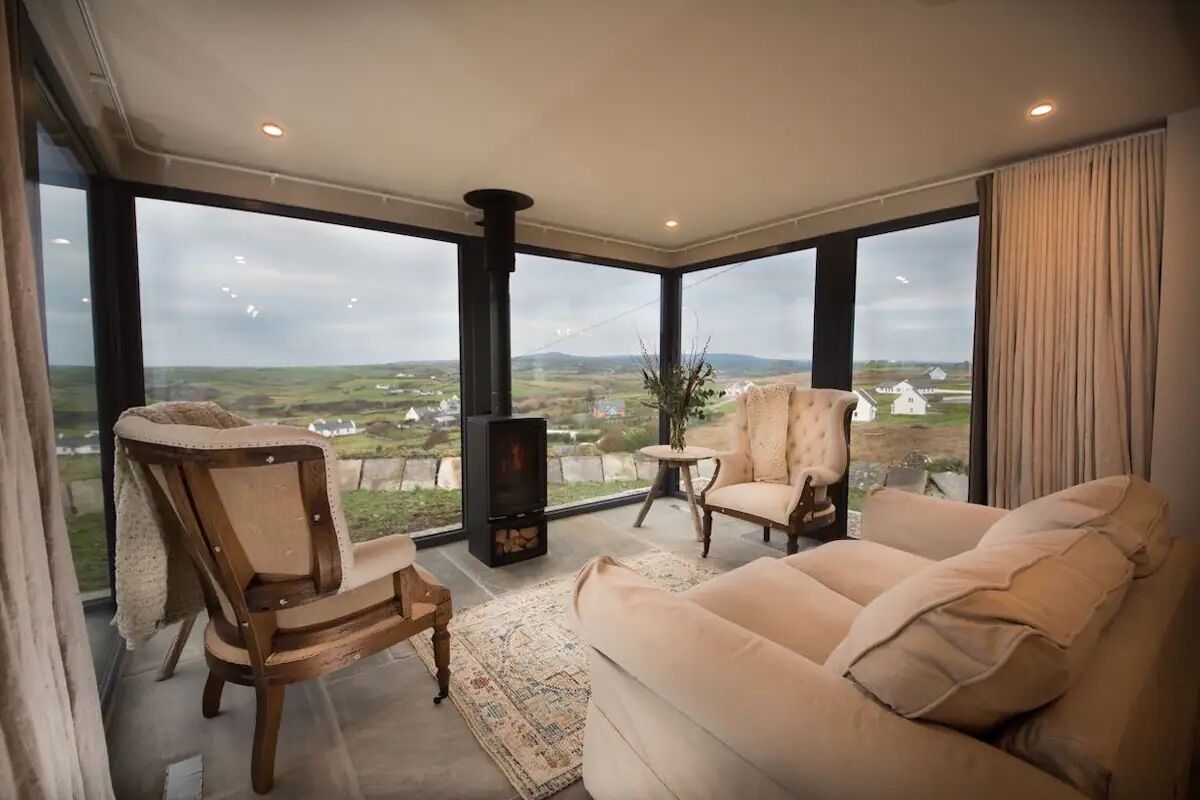 Drink up the most rugged part of the country at this County Clare Airbnb, West Coast Ireland. Stepping inside this storybook cottage yields an exquisite modern space clad in neutral hues with a cozy wood burner. Picture windows let you savor the scenery from the lounge and clawfoot bathtub. There's no better place to unwind after a day spent cruising or hiking the Wild Atlantic Way.
Four guests, two bedrooms
Price: $405 per night
Secluded cottage with hot tub, sauna, and fire pit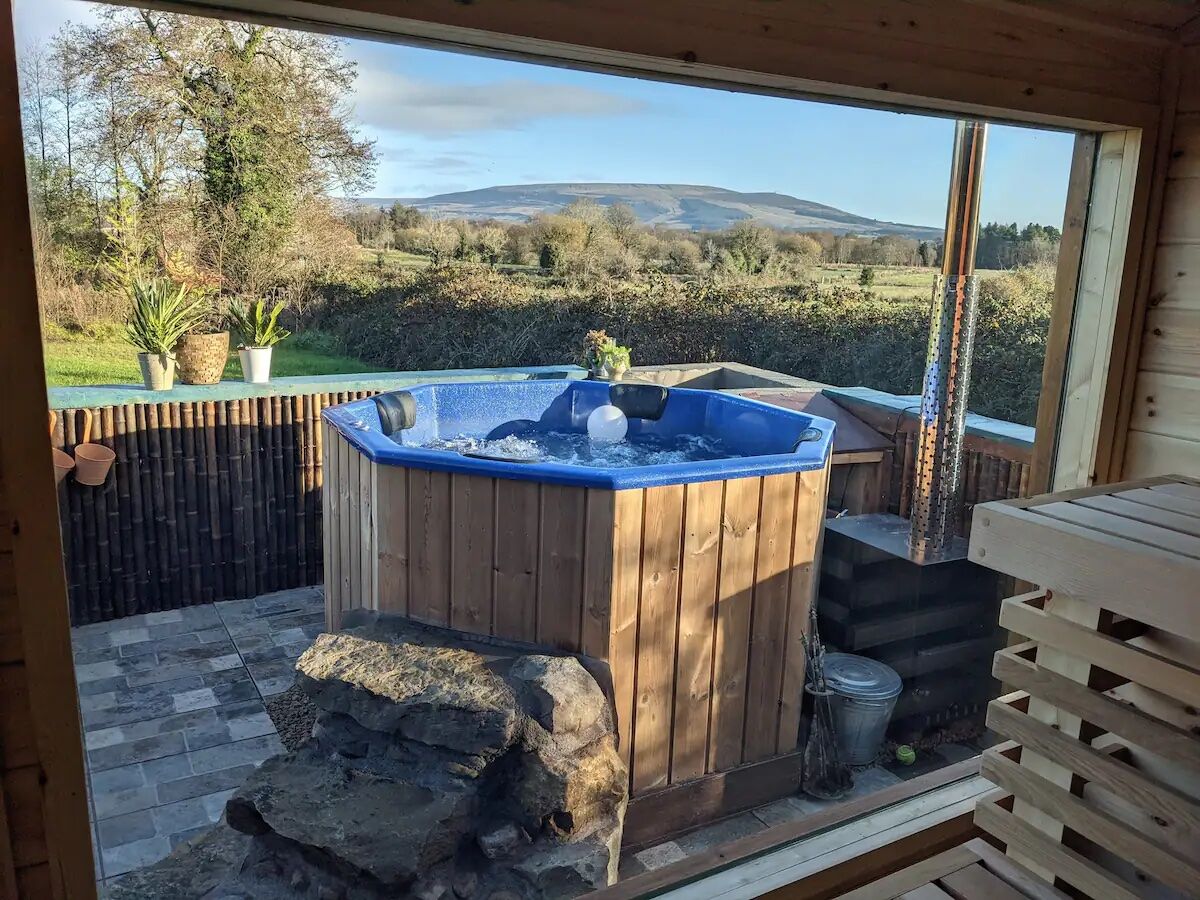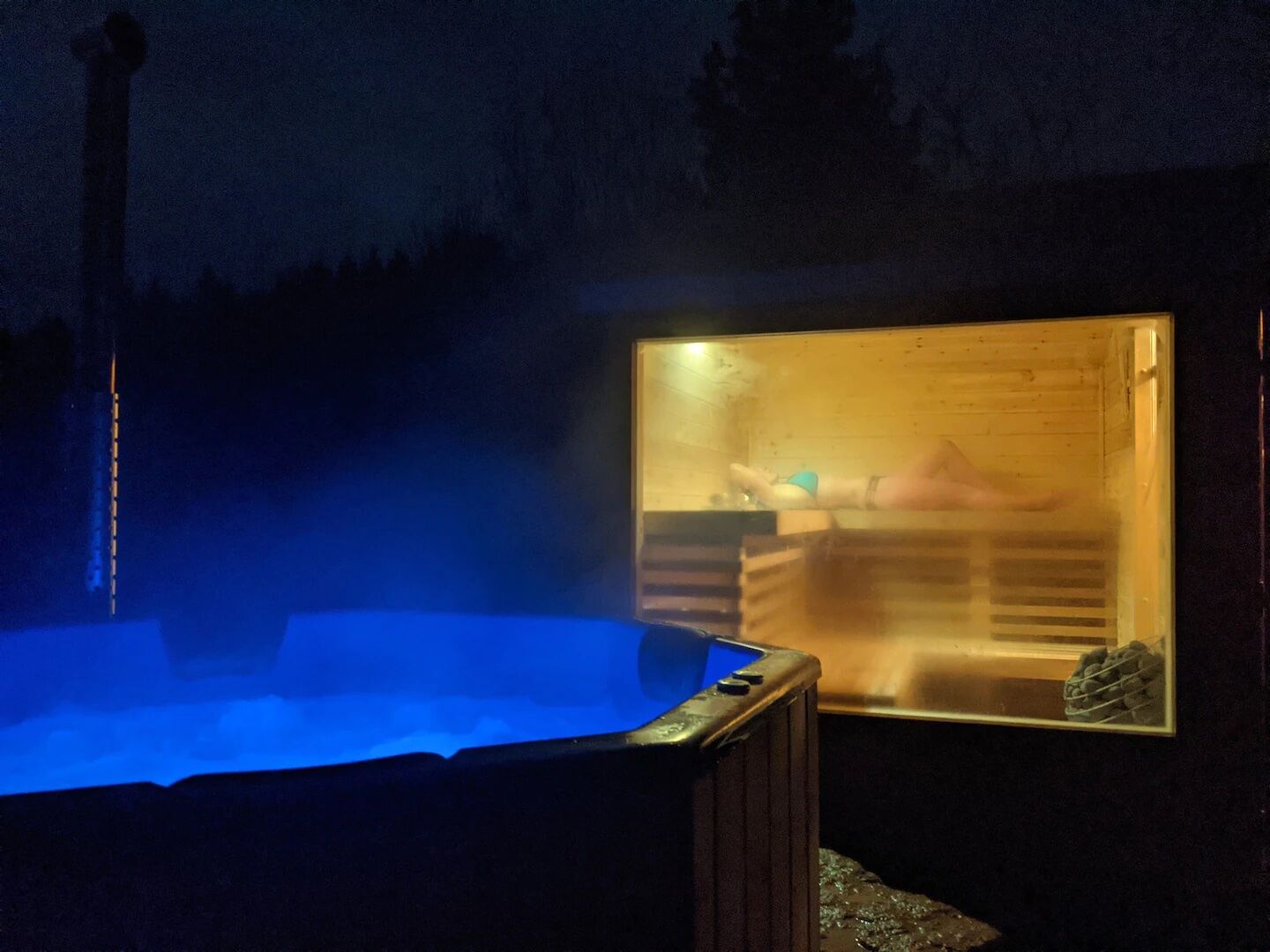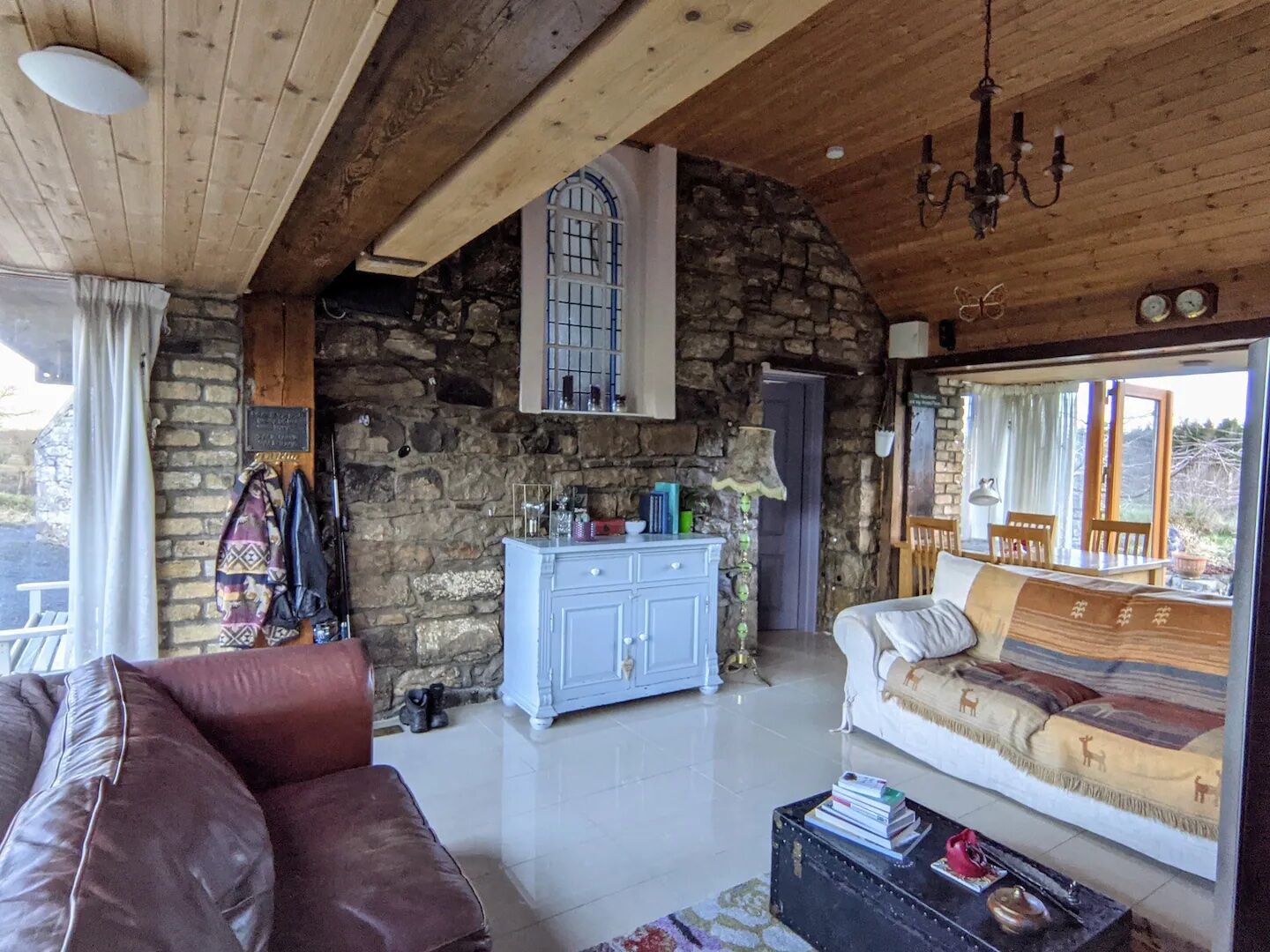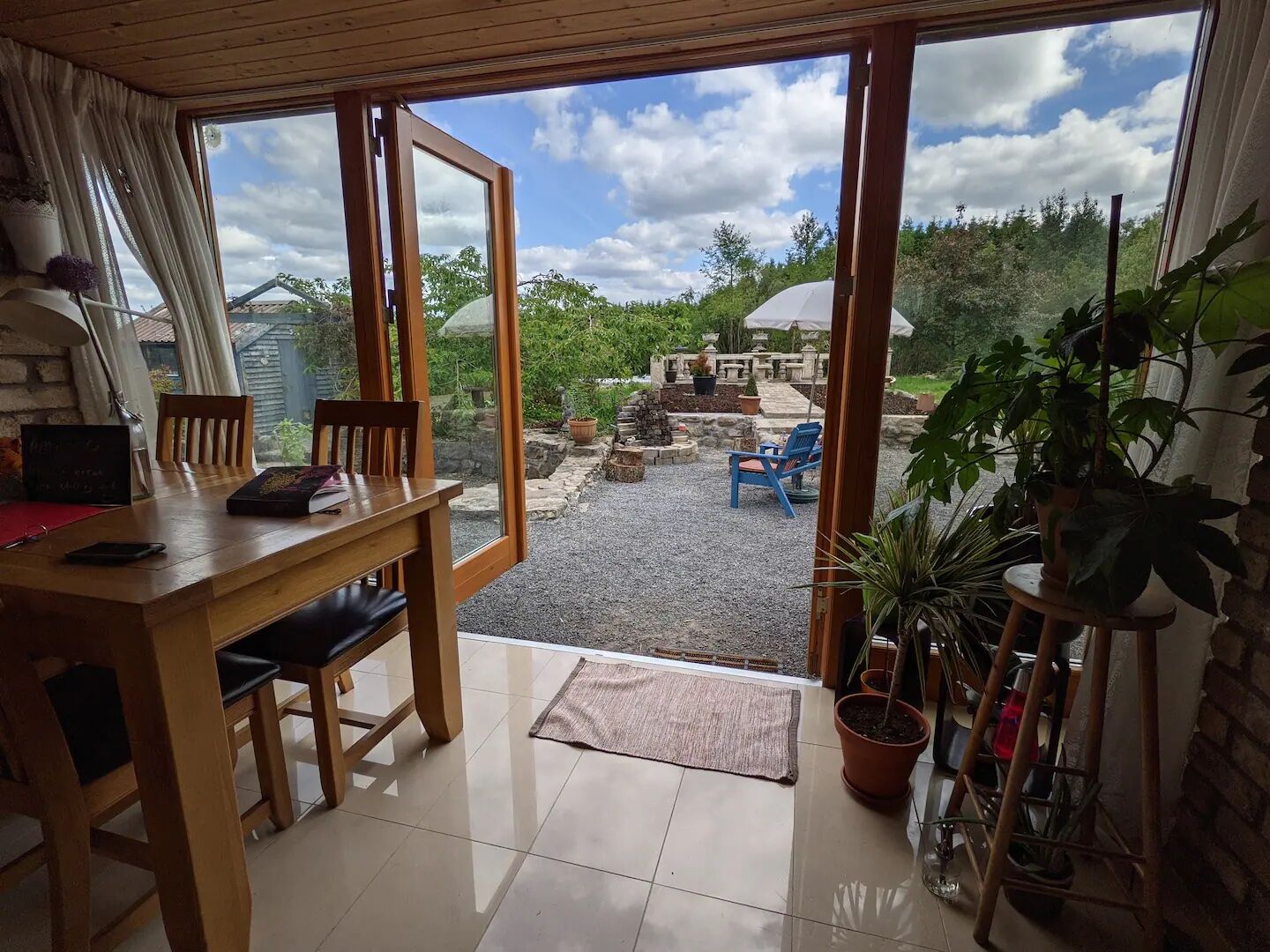 Tuck yourself away at this Airbnb Ireland cottage with hot tub and sauna facilities. The home has all the trimmings of a traditional stone cottage complete with reclaimed materials indoors and no shortage of nooks and crannies to explore. The spa zone is set in a picturesque garden overlooking the Iron, Arigna, and Kilronan Mountains. The rental is located in Keadew, County Roscommon, northwest Ireland.
Two guests, one bedroom
Price: $205 per night
Bavarian-style log cabin with private hot tub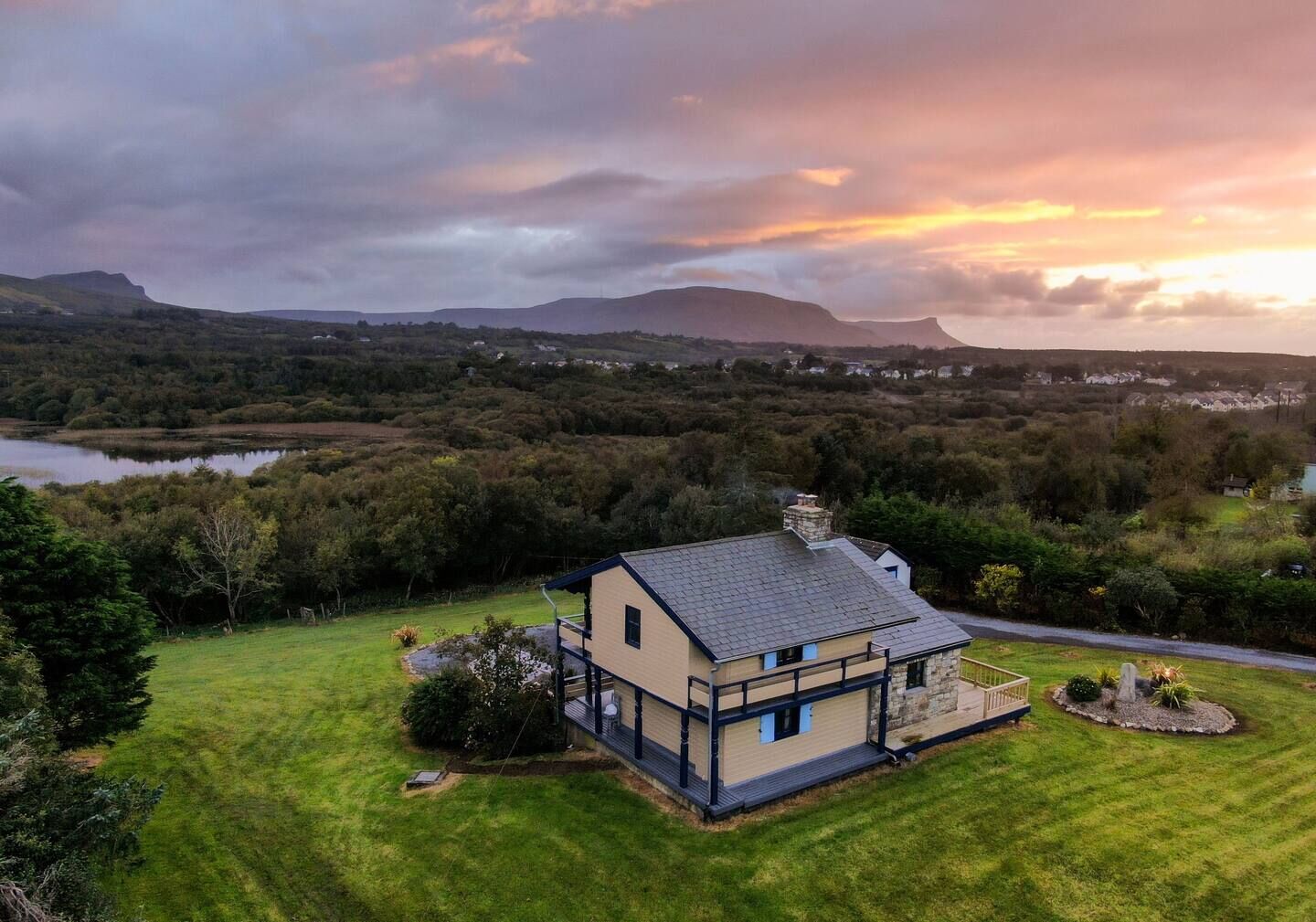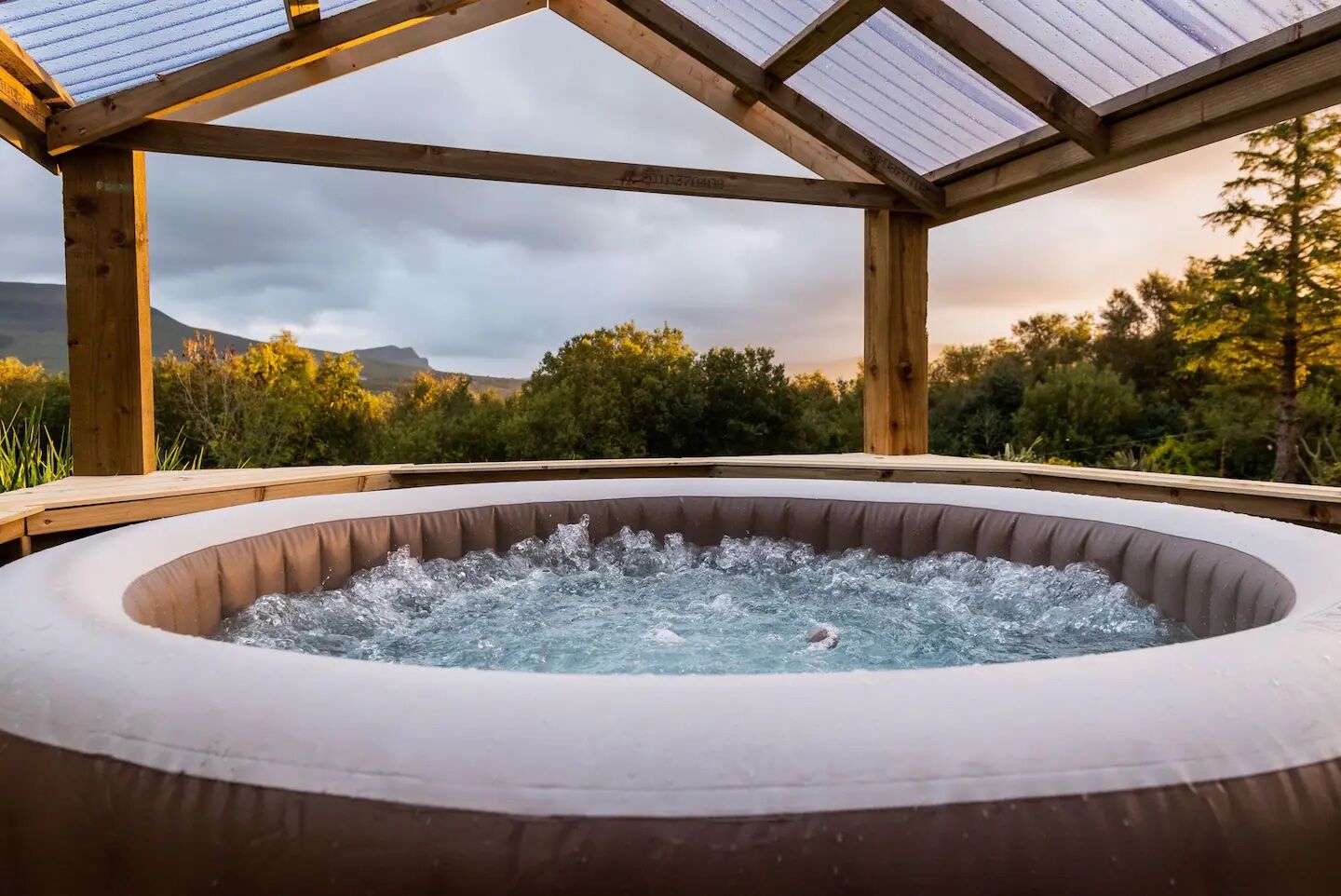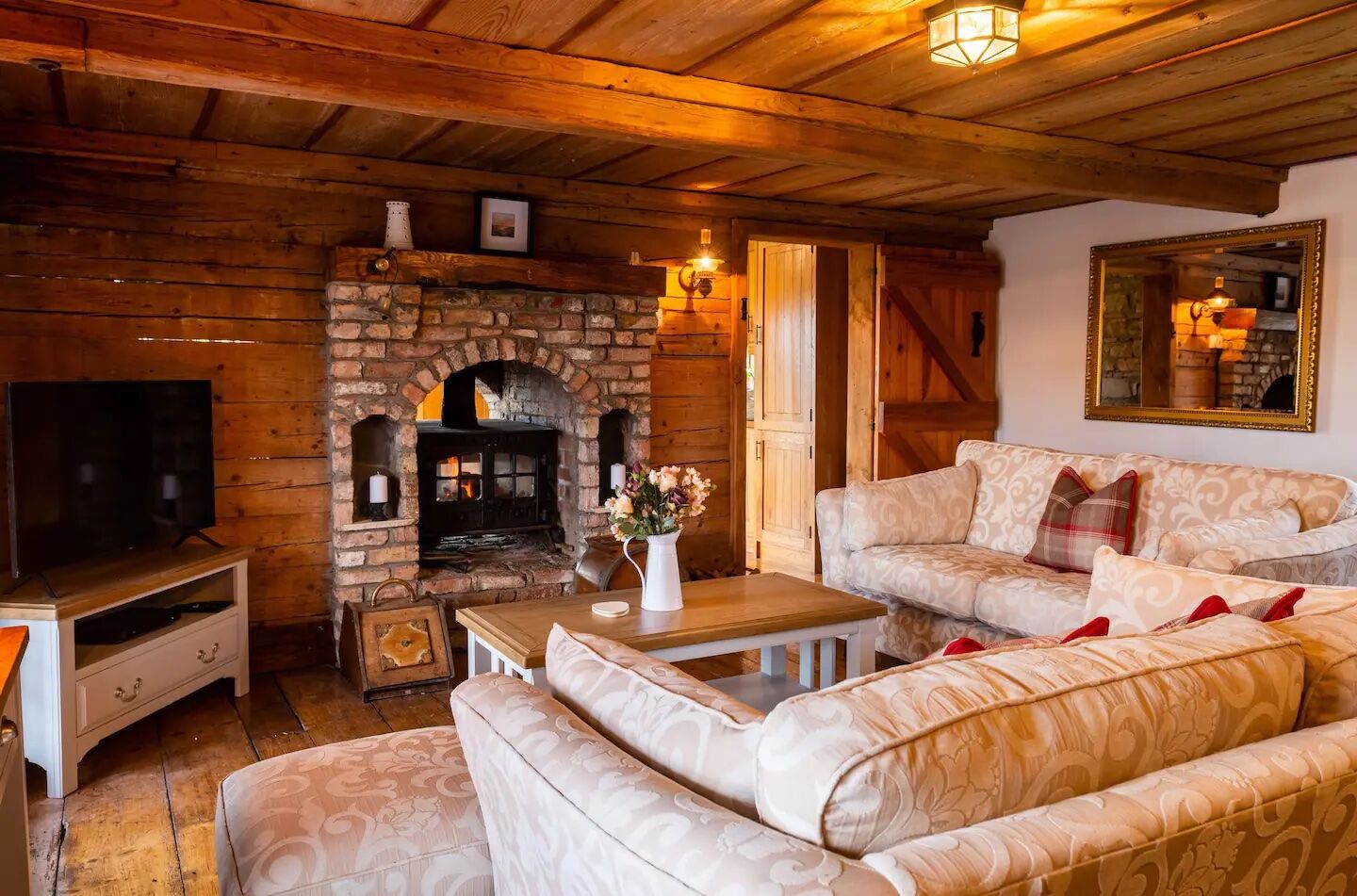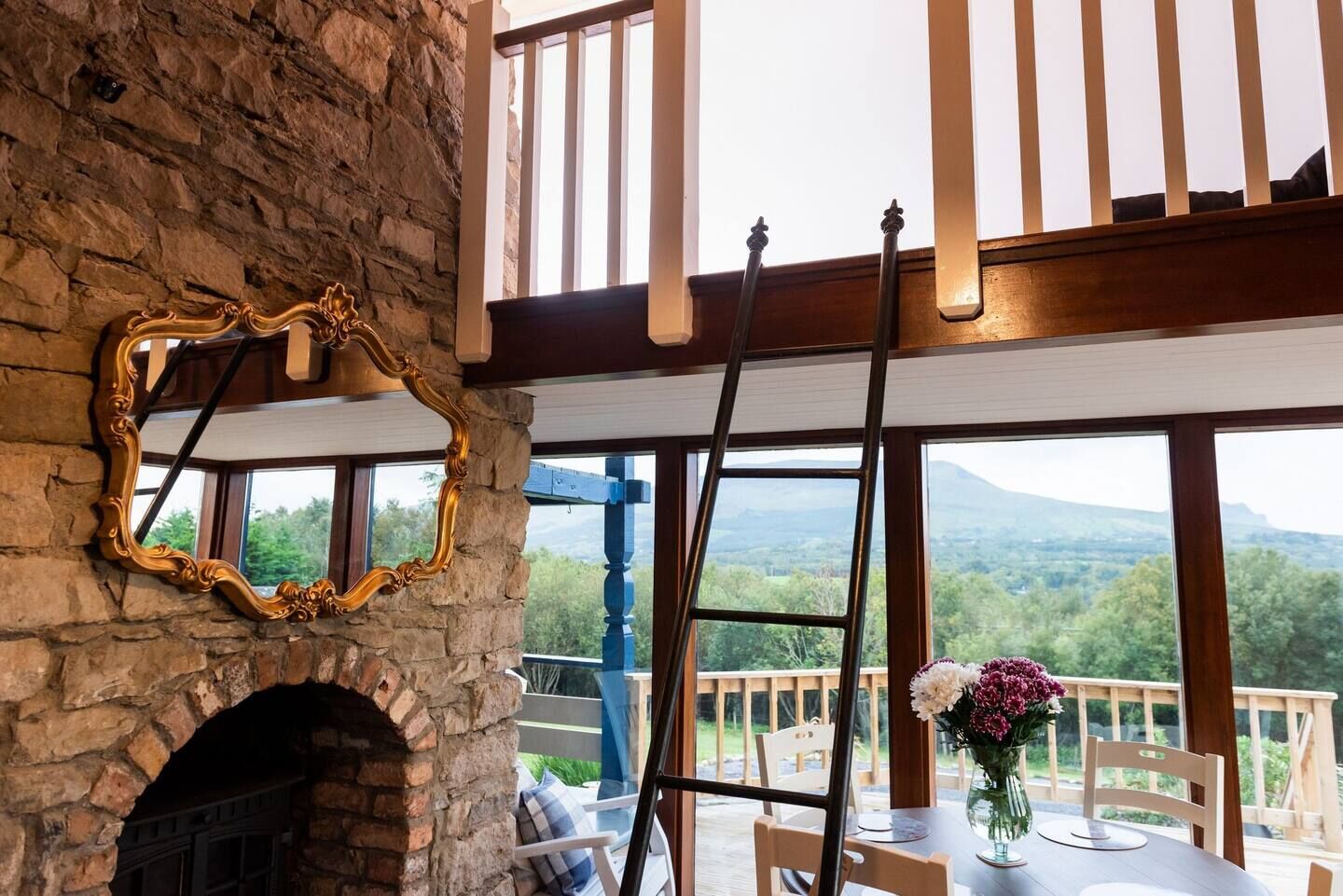 Dating back to the 17th century, this pet-friendly Airbnb in Ireland was crafted in Bavaria and transported to its new home in County Leitrim. Perfect for families, the cottage is spread over two floors and contains a double bedroom with a fireplace and a twin for the little ones. The cabin's balconies and terrace complete with a hot tub and grill overlooking the waters of Lough Melvin in northwest Ireland.
Four guests, two bedrooms
Price: $205 per night
Best Ireland Airbnbs for larger groups
Hart Lodge – luxury home, hot tub, sauna, and bar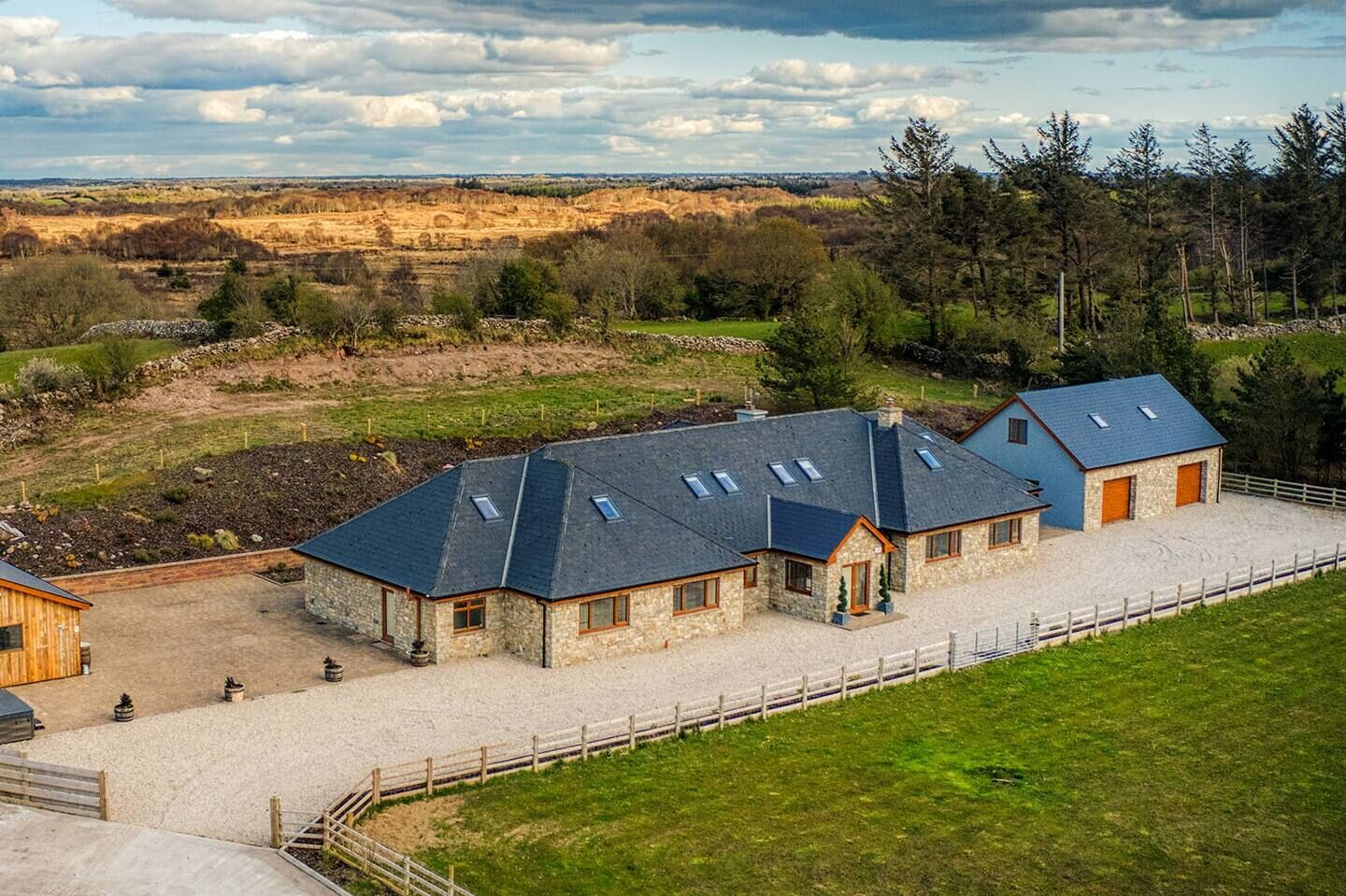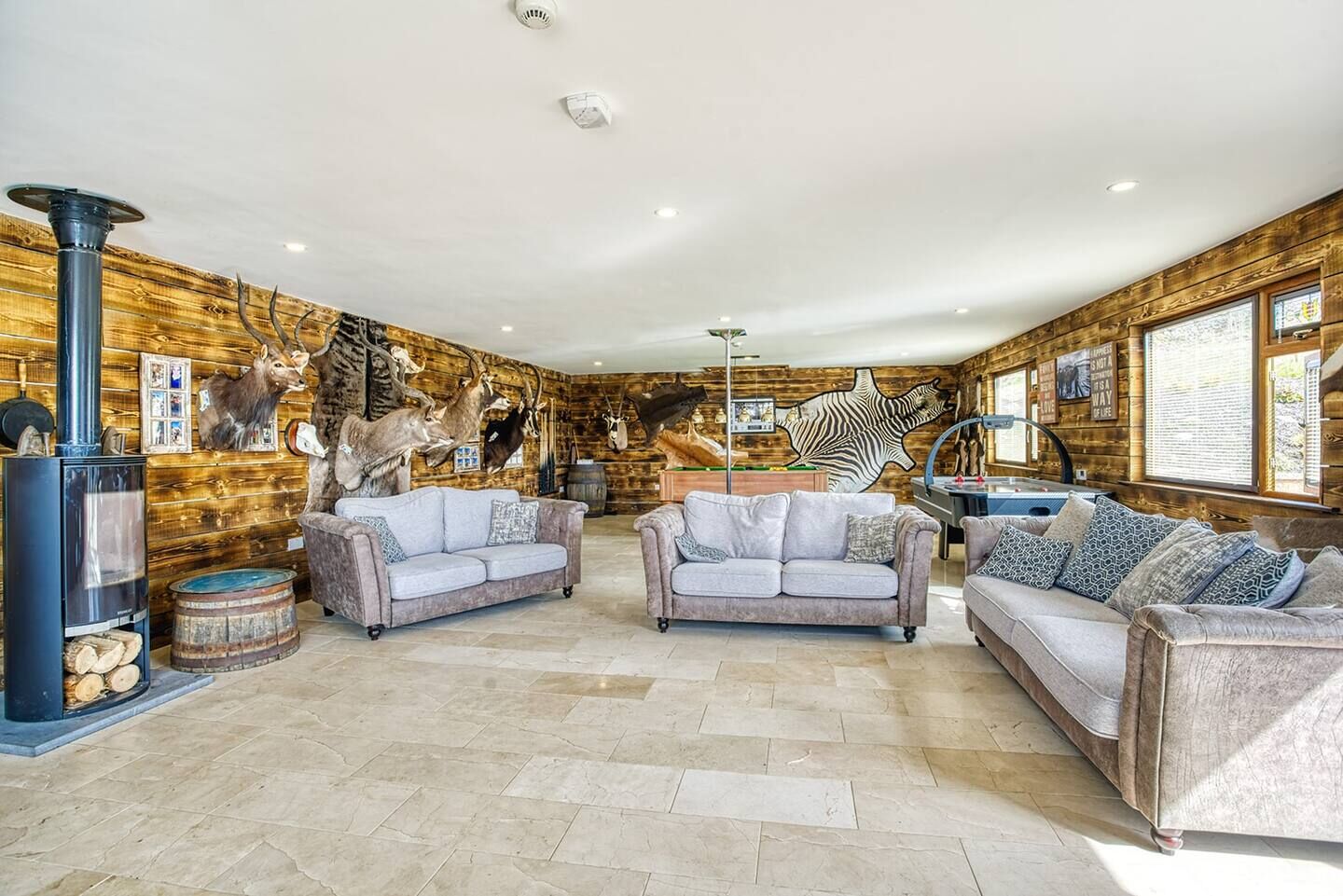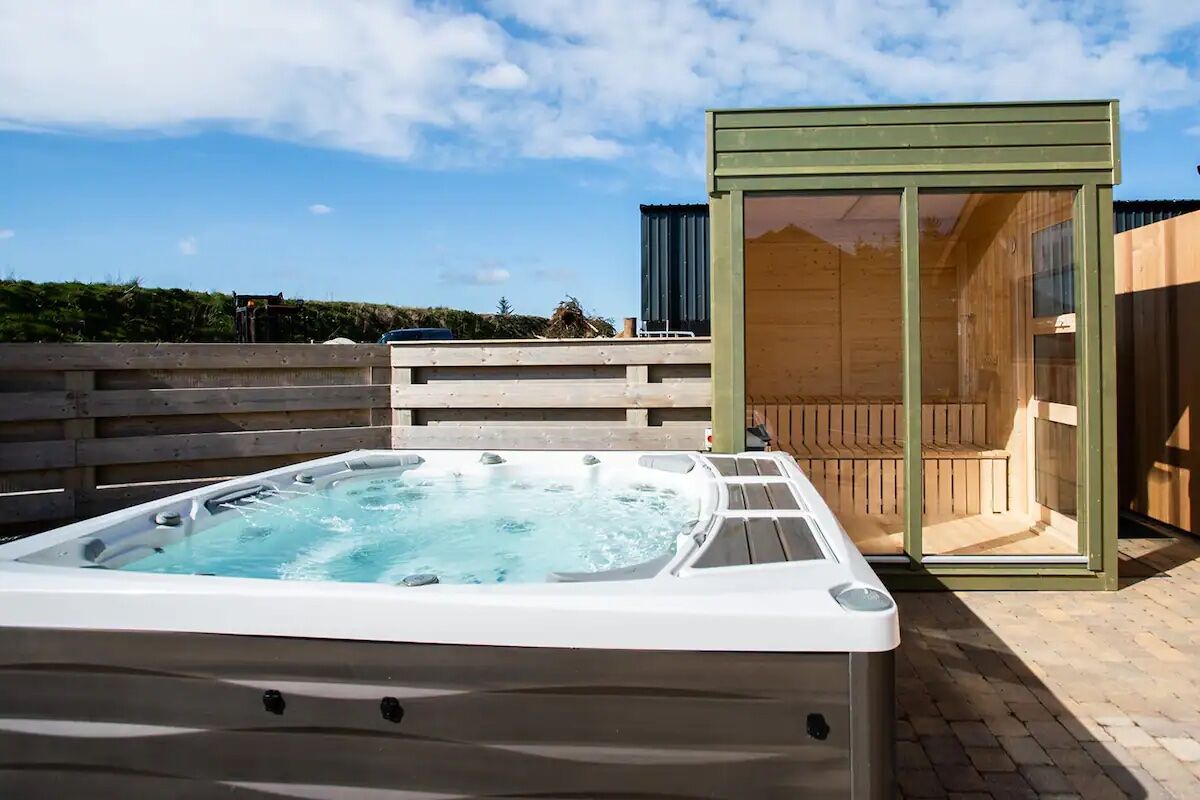 Hart Lodge is the best Airbnb in Ireland with a hot tub and sauna for groups and larger families. While the spa facilities comply with the wellness aspect of your vacation, the games room keeps the boredom at bay. This epic space comes with a pool table, darts board, and air hockey tabletop – as well as a complete bar. Comfy rooms are tastefully appointed and the complex benefits from ample space. The rental is located in Ballintubber, County Mayo.
Sixteen guests, eleven bedrooms
Price: $1,795 per night
Bellevue House – panoramic lake views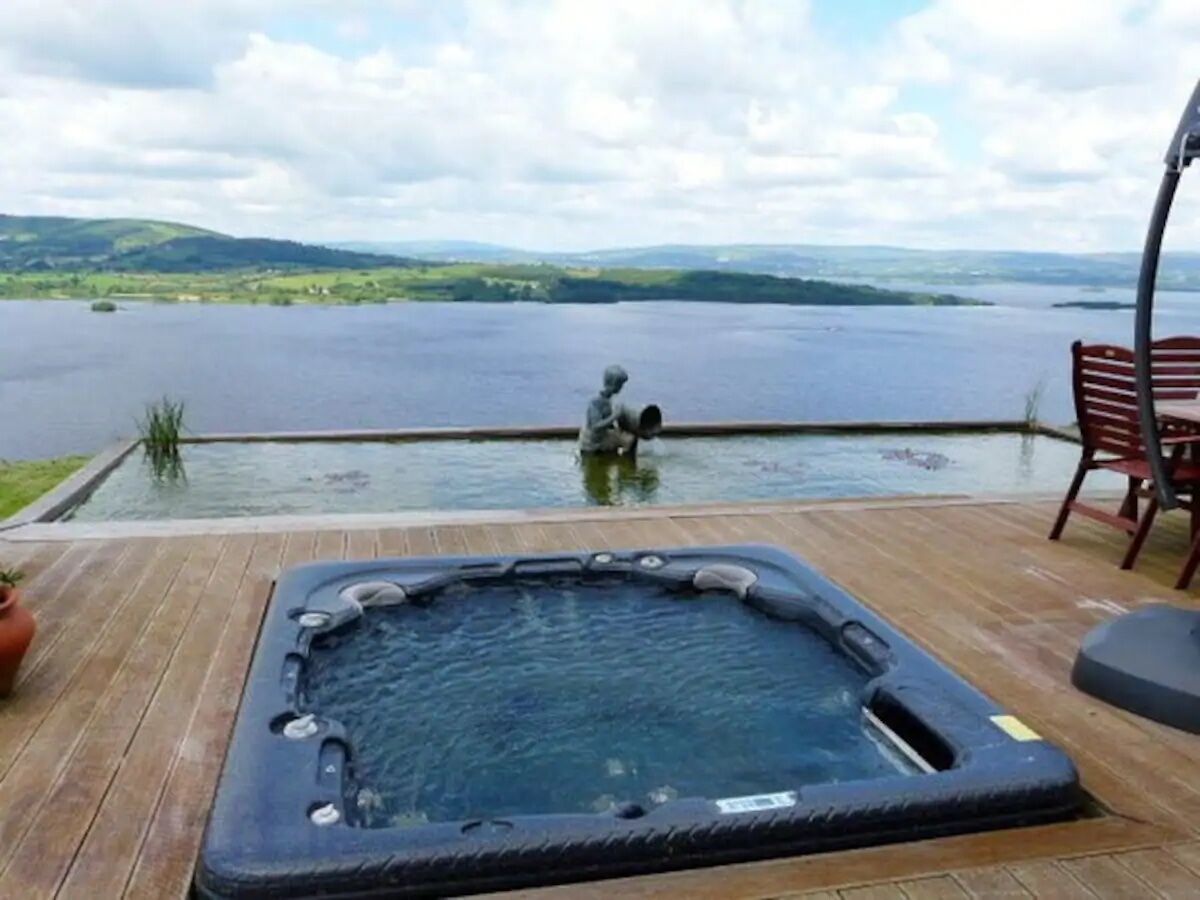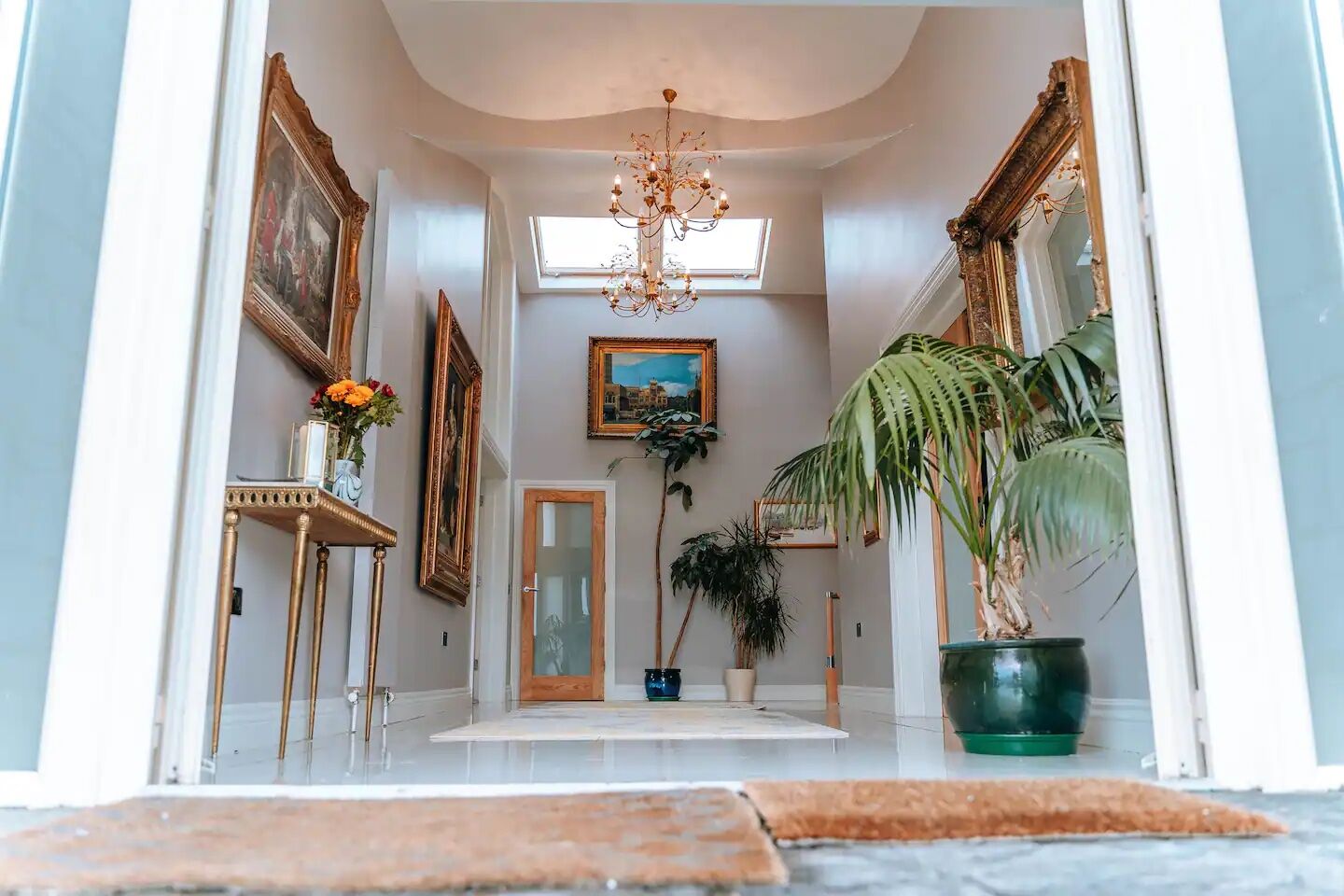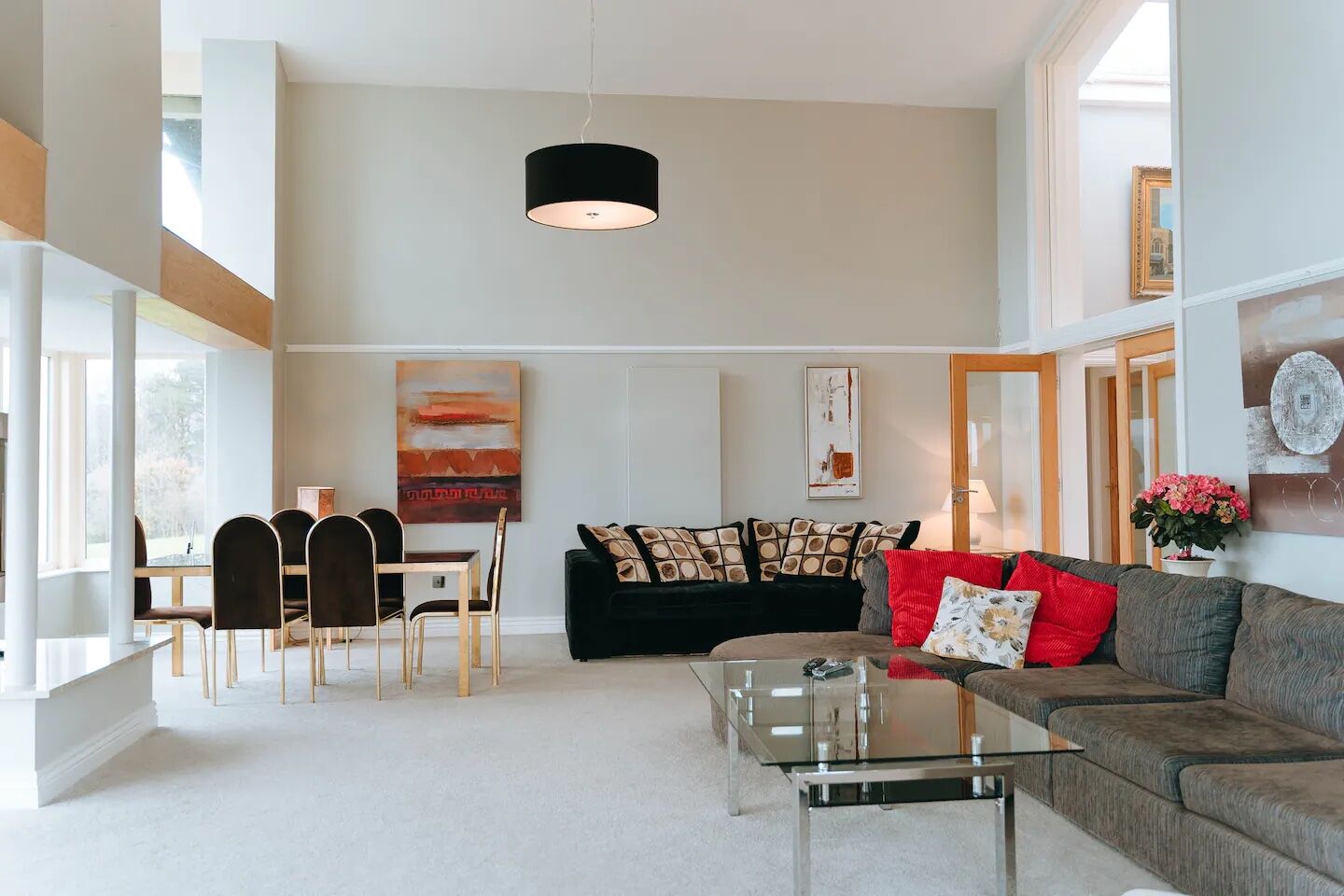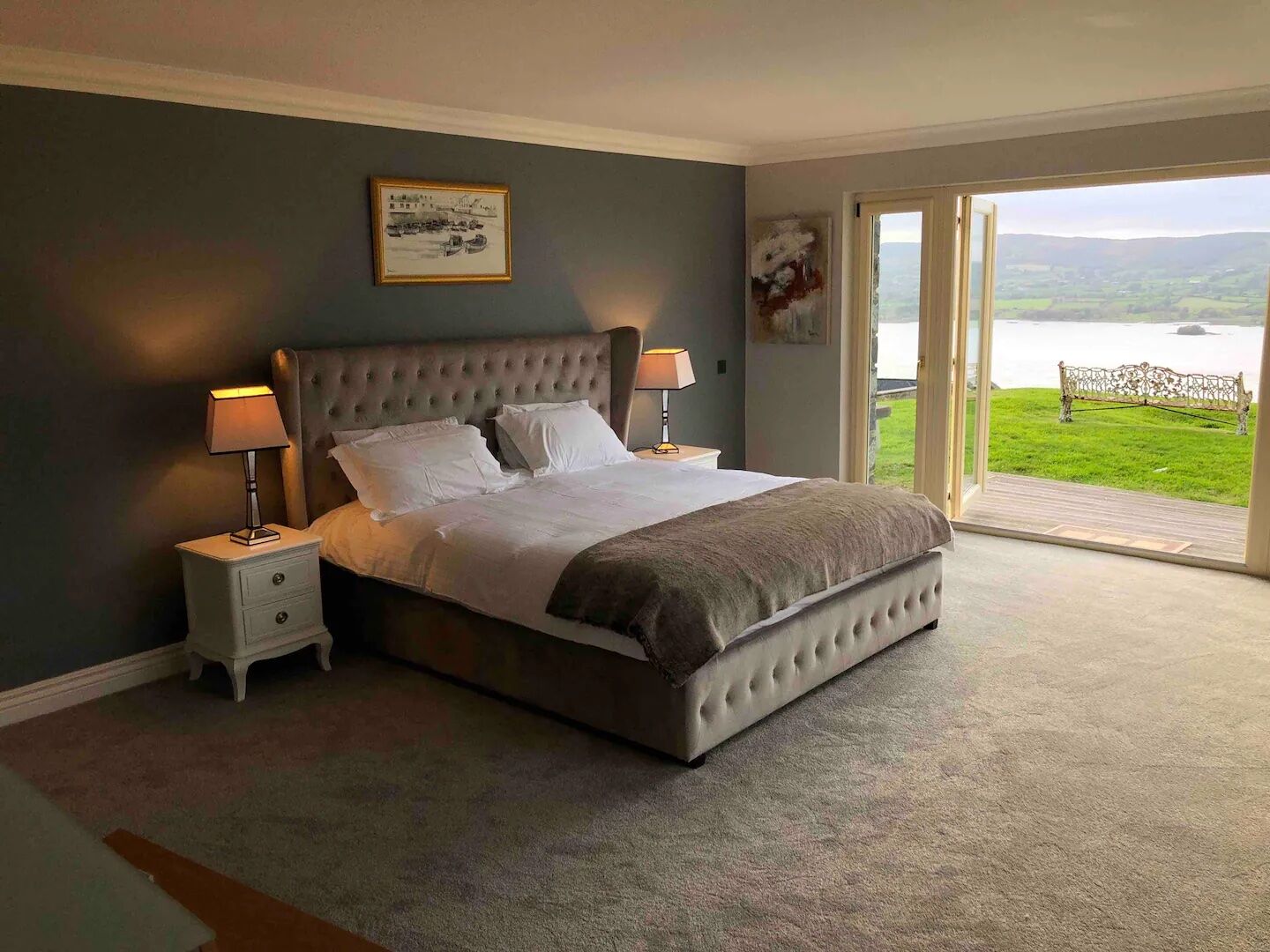 This Ireland Airbnb is centrally located in County Tipperary, making it a convenient vacation base. The property sits on the shore of Lough Derg and offers panoramic views from the patio and sunken hot tub. Lavish interiors include plush upholstery, a chef's kitchen with a wine rack, and a spa bath. The billiard table is ready and waiting when the moment calls for some light competition.
Thirteen guests, five bedrooms
Price: $365 per night
Glengarriff Lodge (formerly Lord Bantry's Cottage)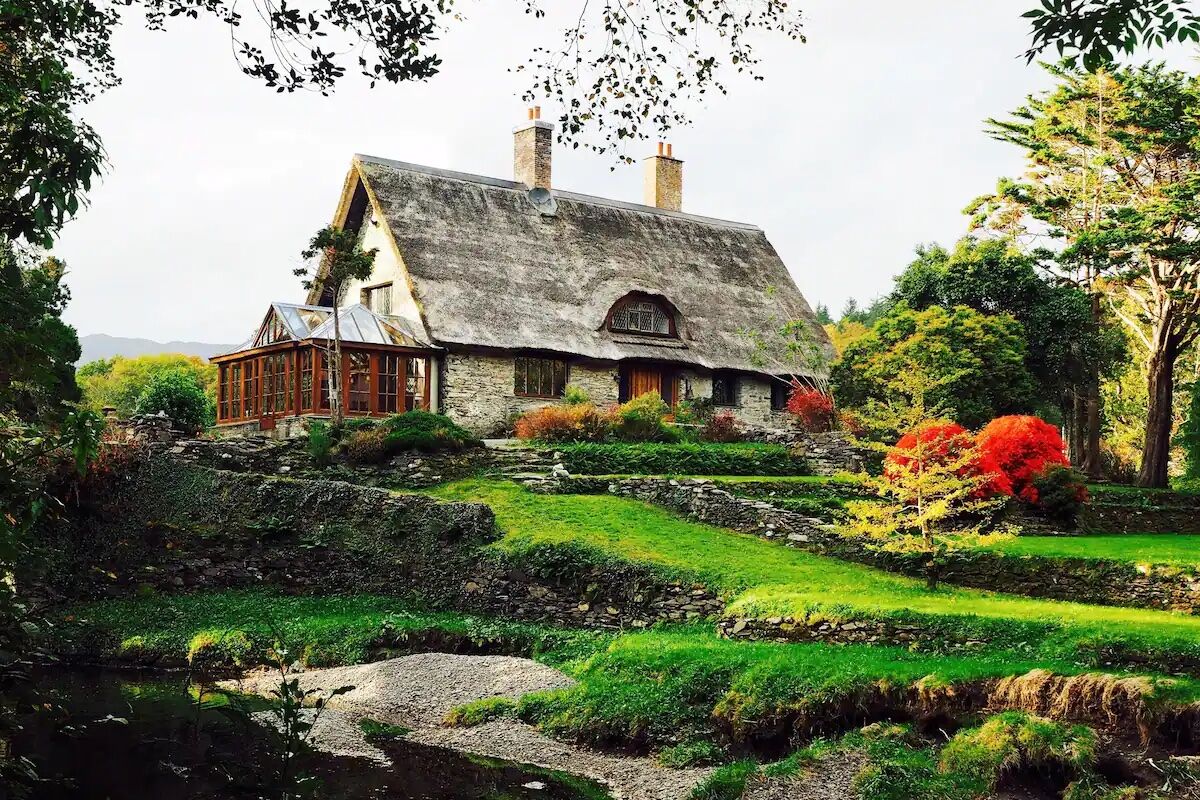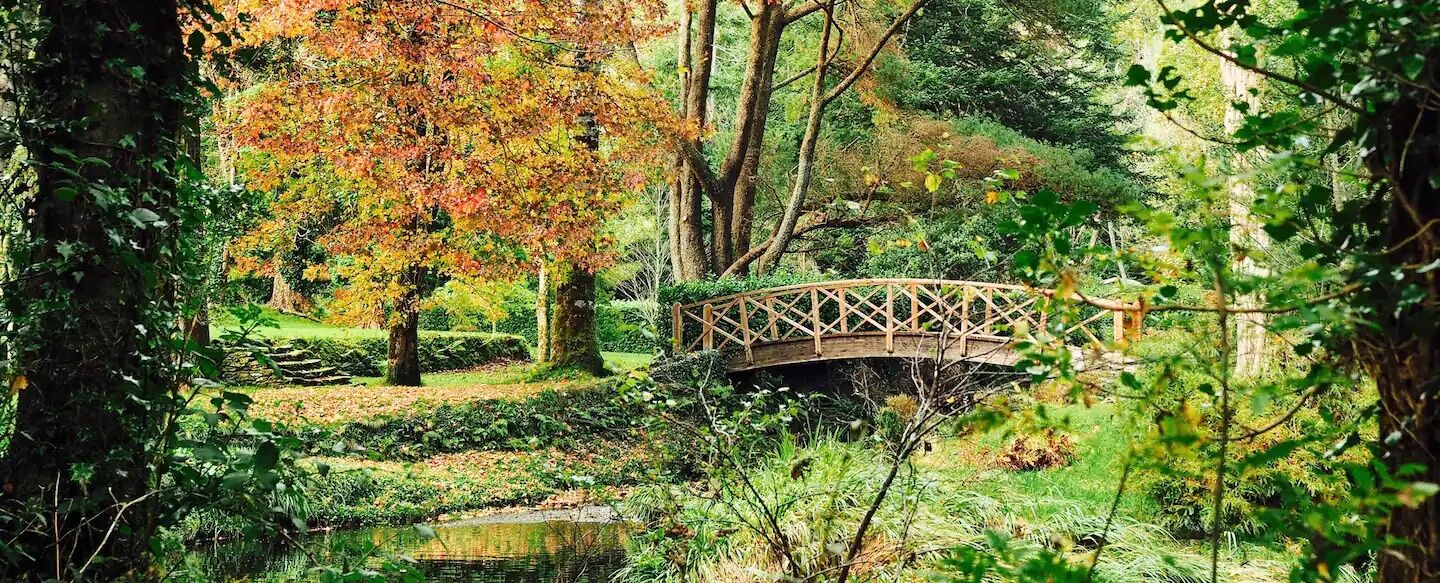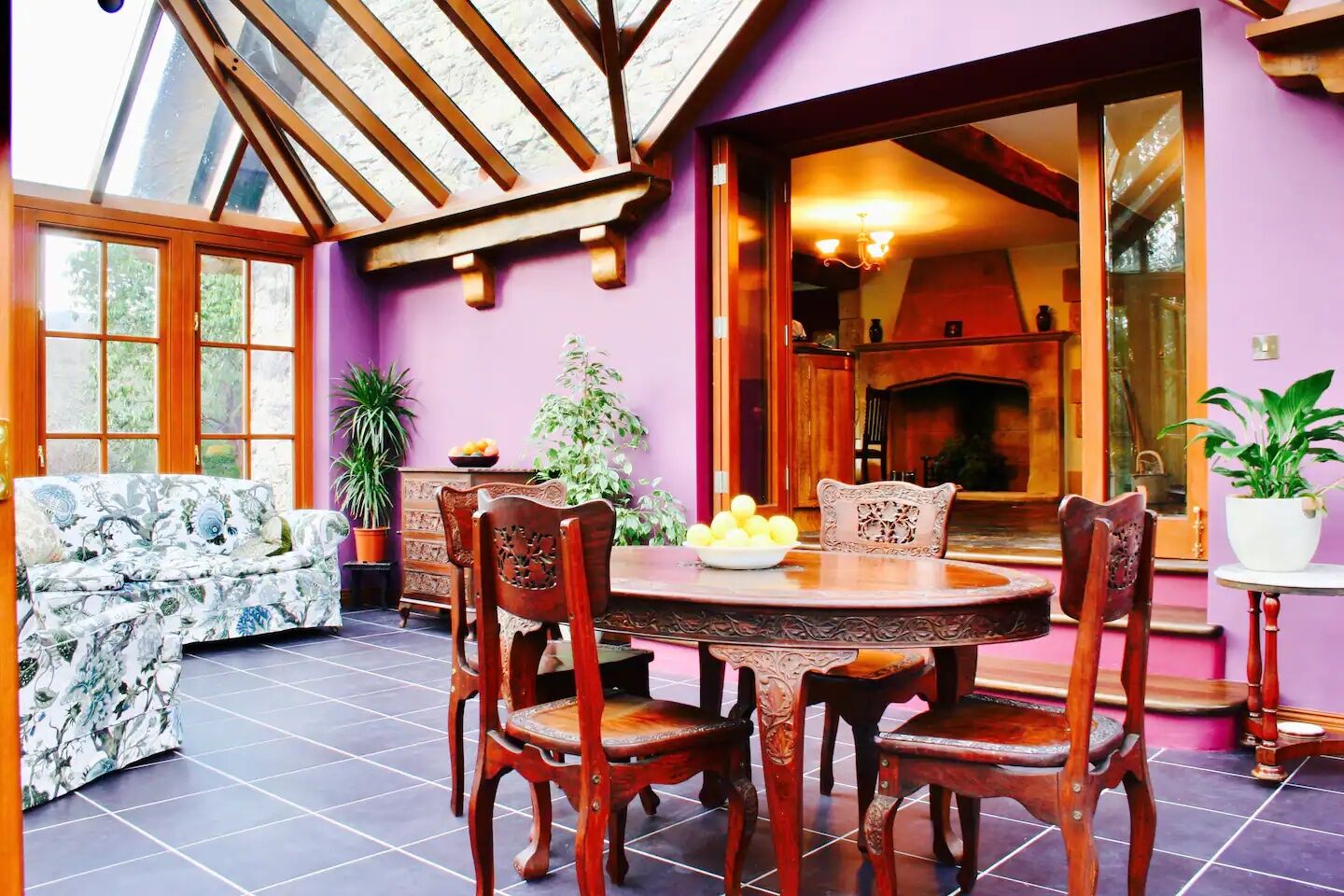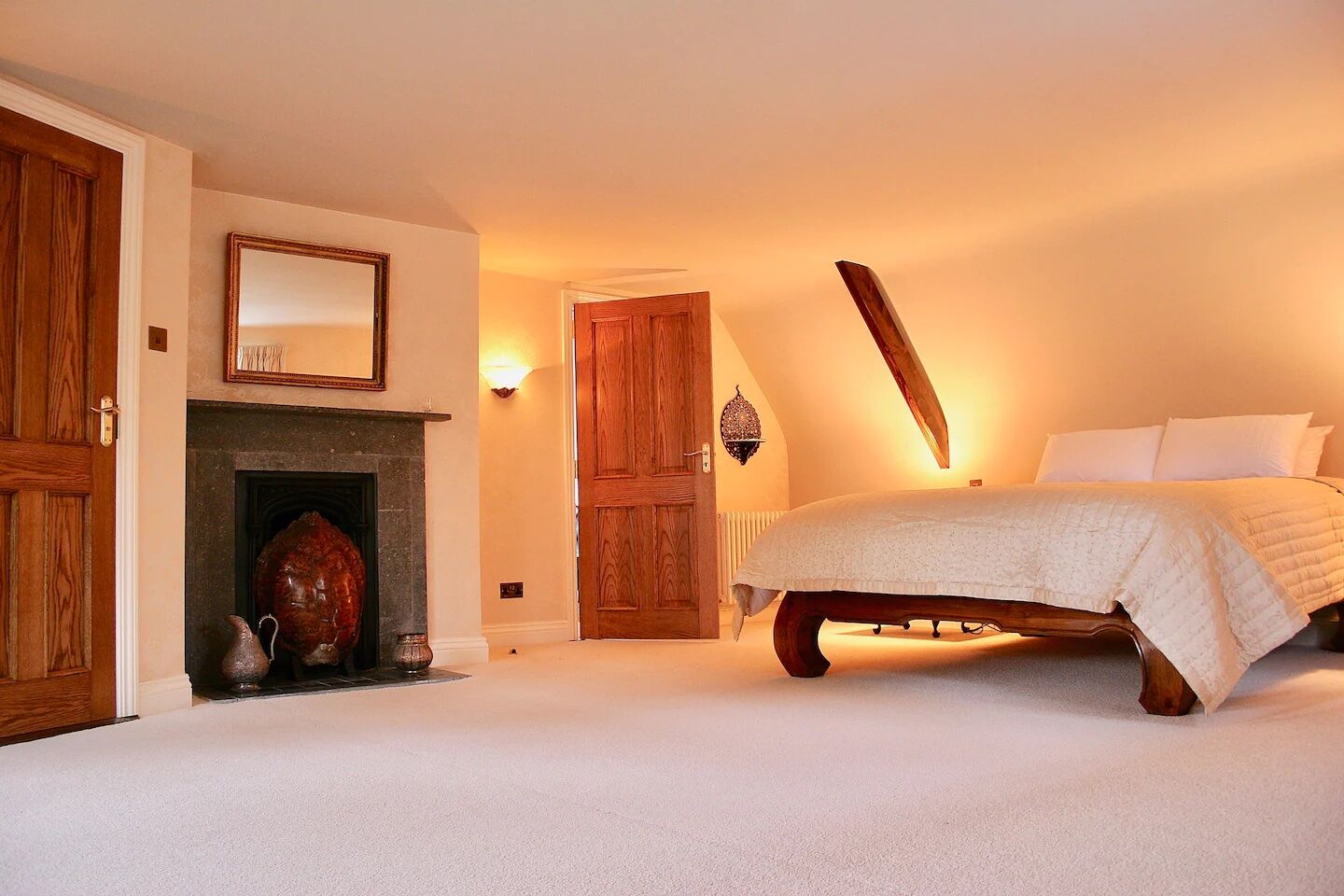 This pet-friendly Airbnb Ireland, County Cork, is the quintessential Irish cottage. The thatched dwelling sits in a pristine garden that treads the line between landscaped and wild. It backs onto 50 acres of ancient woodlands that you can roam at leisure or ogle from the conservatory with a steaming mug of tea. Communal spaces are richly presented with dark wood furniture and rustic beams while bedrooms are light and airy. Take a stroll off the estate to the "Doctor's Pool" where you can take a dip or catch a salmon for supper.
Eight guests, four bedrooms
Price: $525 per night
What did you think of this story?