8 Sunny, Airy, and Historic Airbnbs in Seville, Spain
Andalusia is one of the most vibrant regions in Spain — with a magnetic coastline, infectious flamenco music, and an Andalusian cuisine that will make your mouth water — and Seville is one of Andalusia's most vibrant cities. If you're visiting Seville, you'll probably want to see iconic landmarks like the Royal Alcázar and the city's namesake cathedral. The good news is that there are tons of Seville Airbnbs situated tucked away in the city's most dynamic neighborhoods, within walking distance of its most coveted attractions. Start searching for your dream Airbnb in Seville, Spain, here.
We hope you love these Airbnbs in Seville, Spain! Just so you know, Matador may collect a small commission from the links on this page if you decide to book a stay. Listed prices are accurate as of the time of publication.
Penthouse in Seville's Historic Center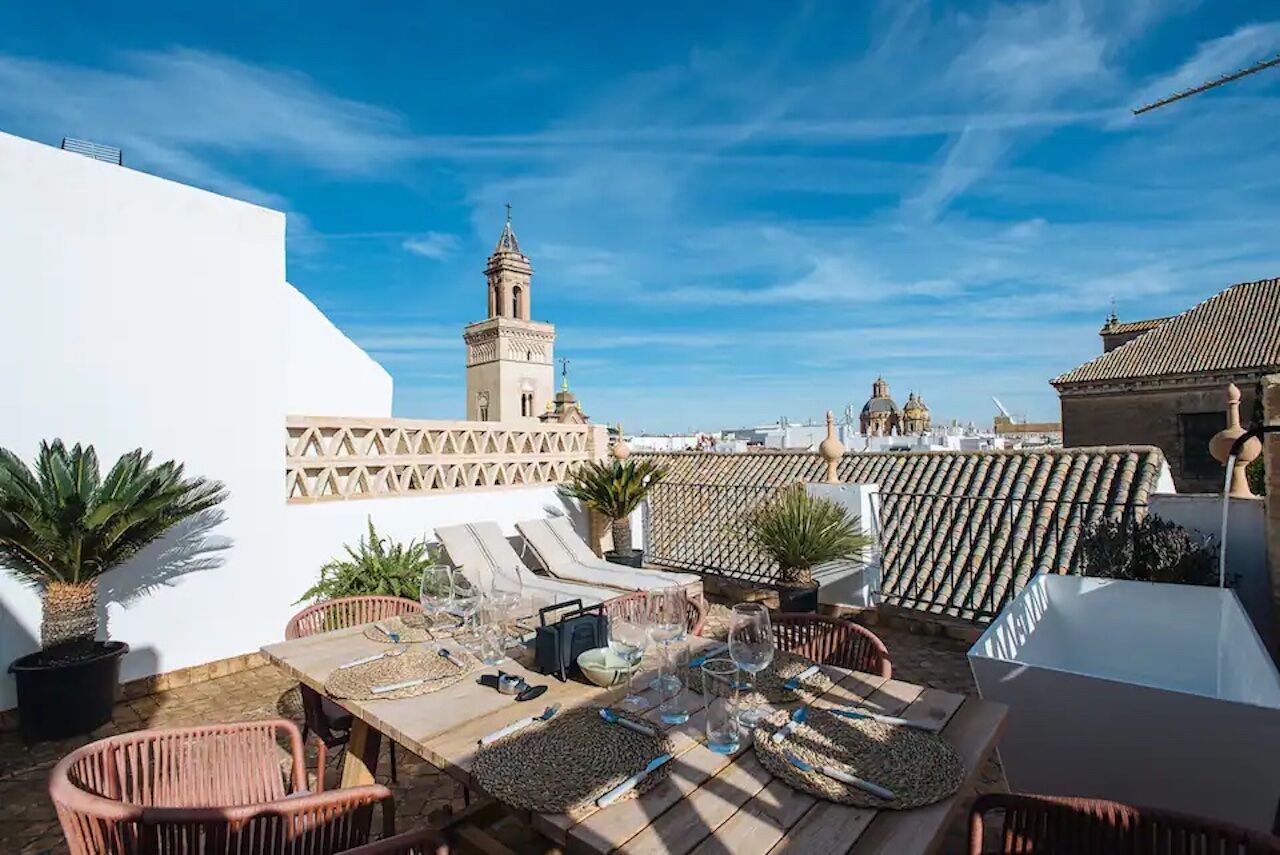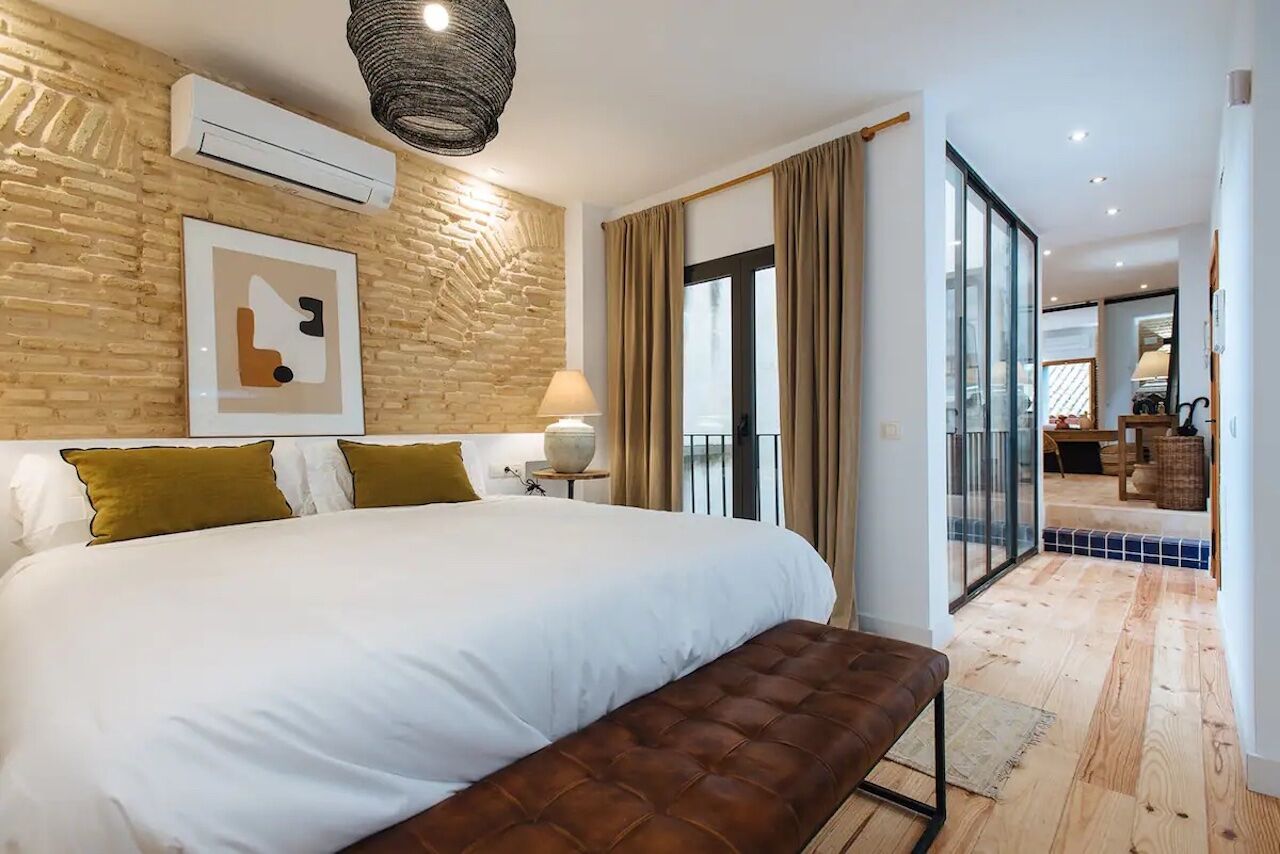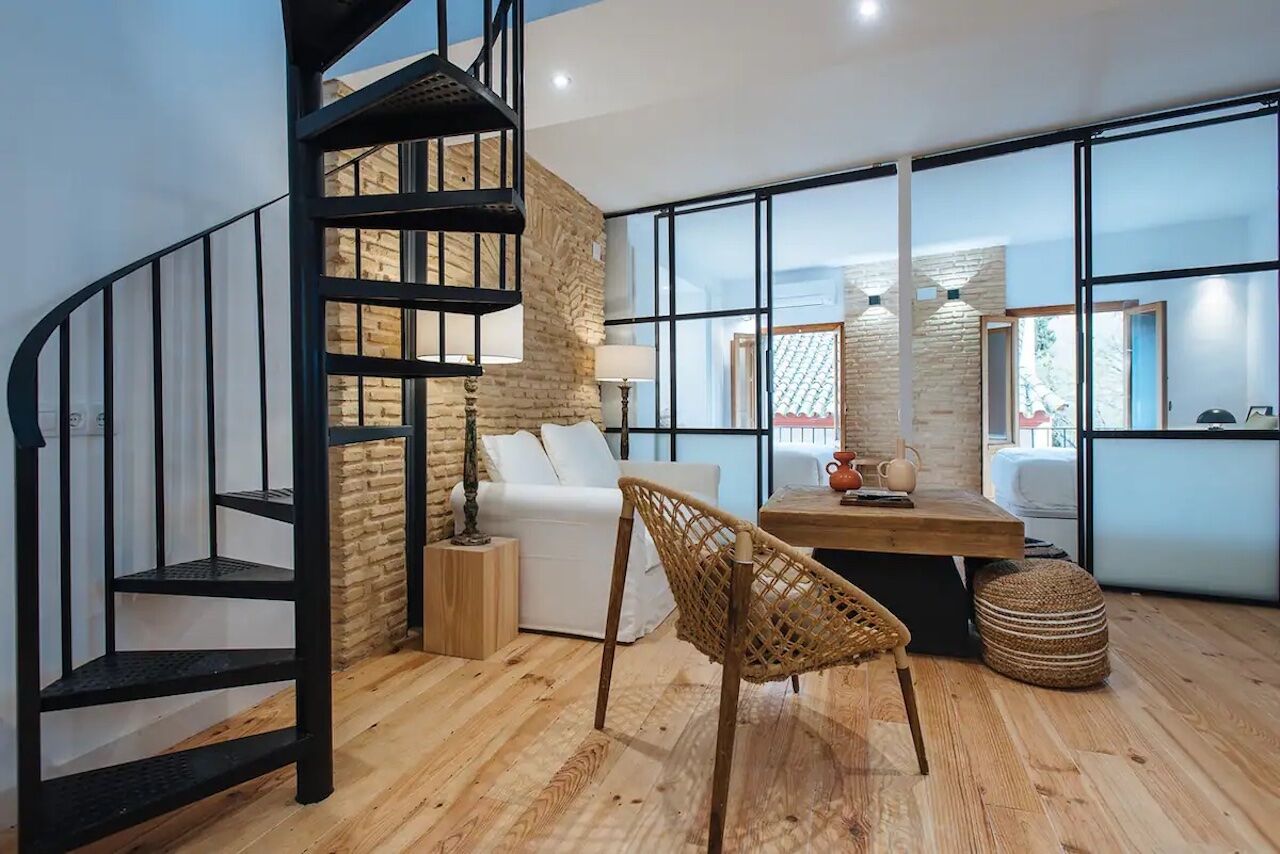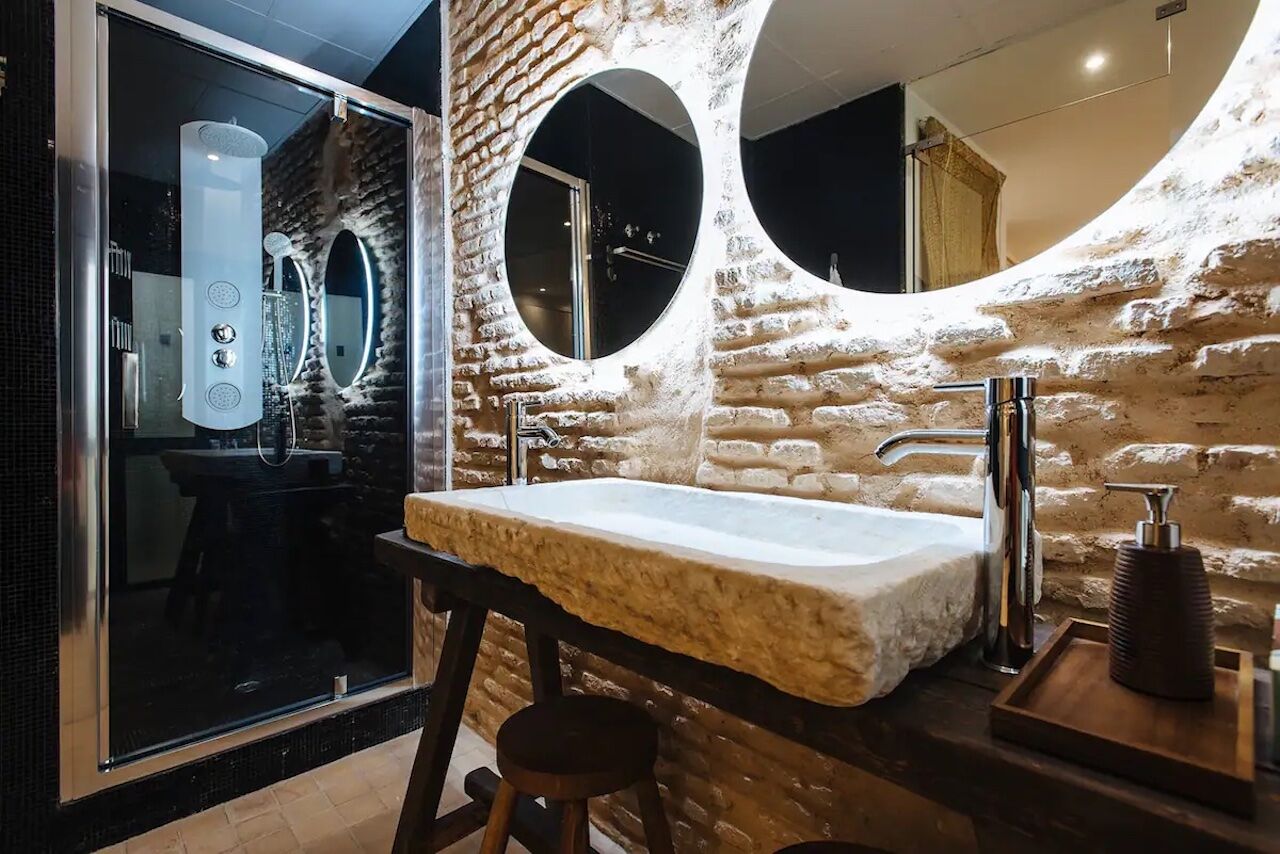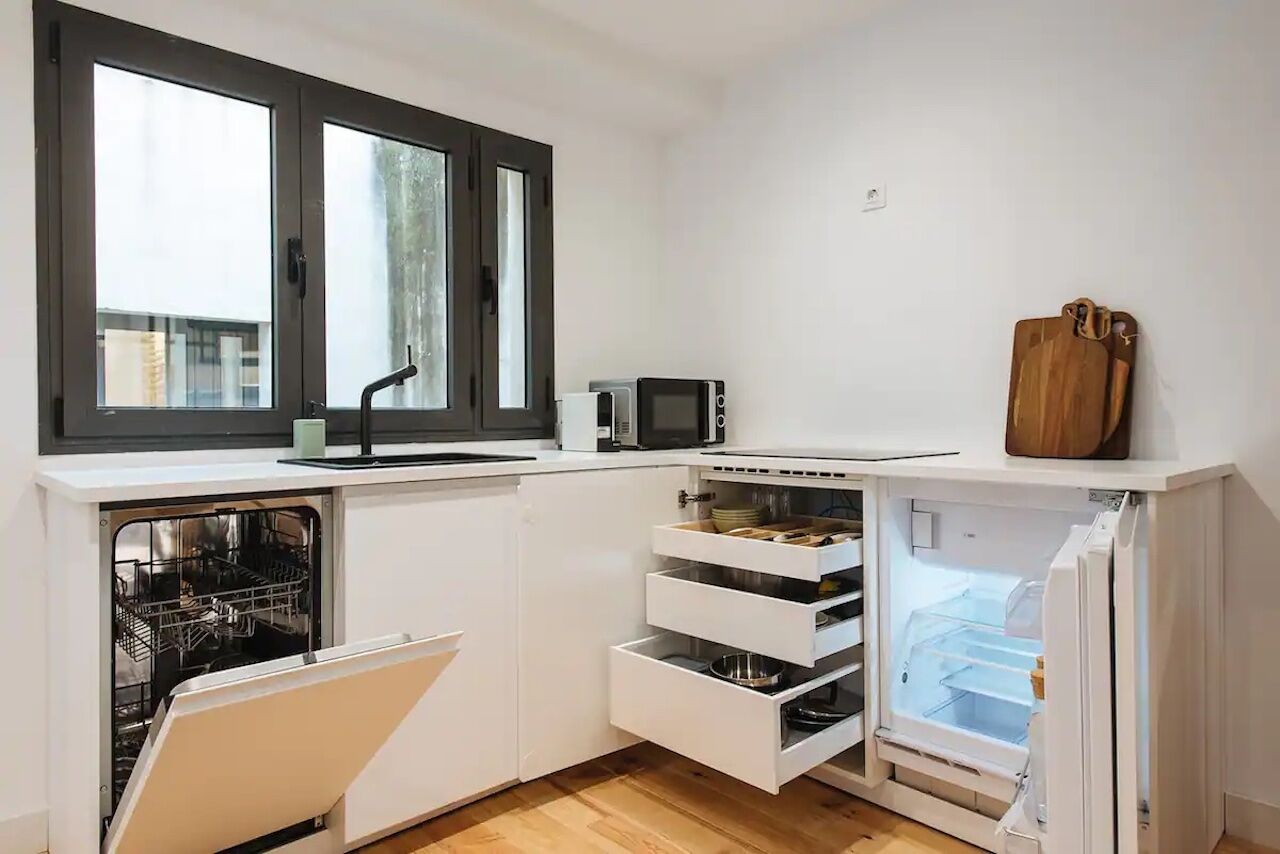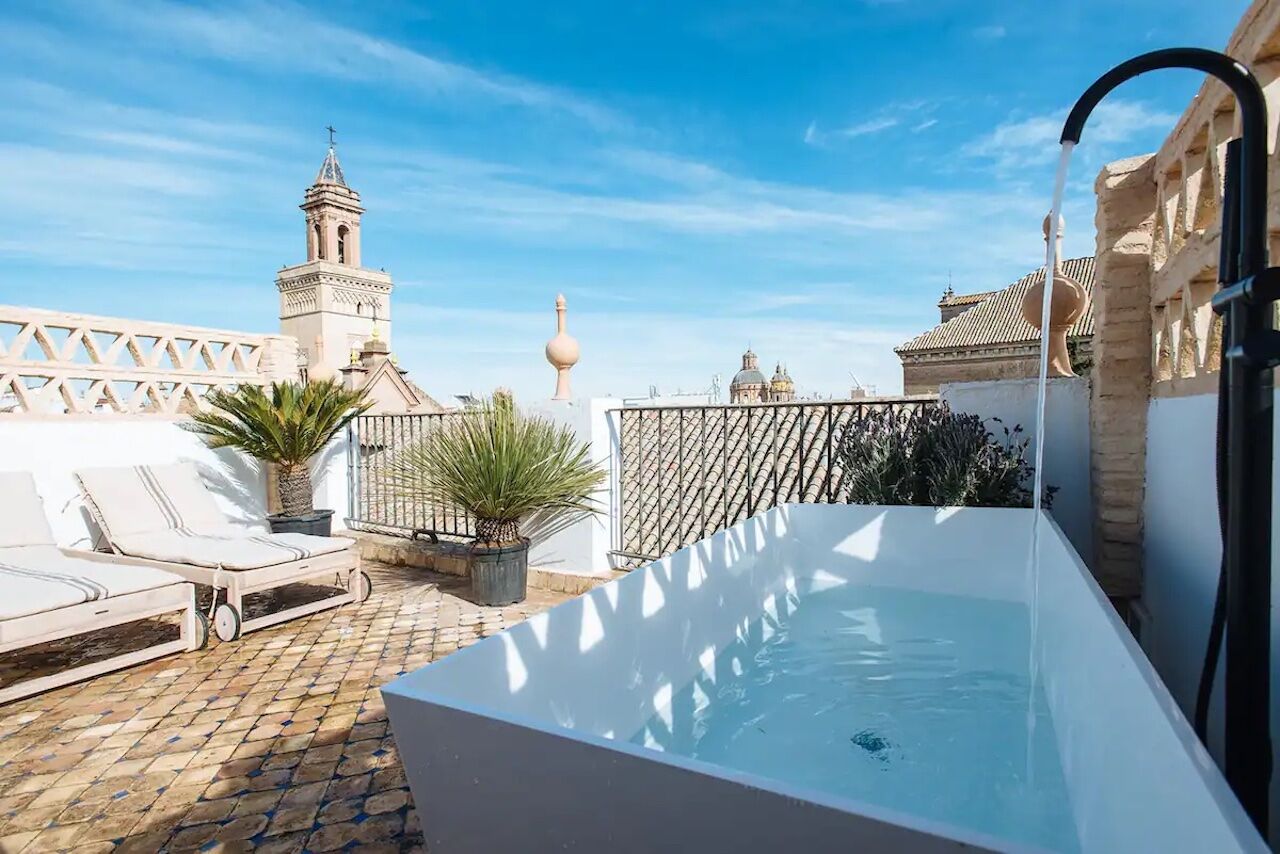 See more photos
Located at the intersection of the La Encarnación, Feria, and Santa Catalina, this three-bedroom penthouse is a stone's throw from the city's main attractions while being perched above a traditional Sevillian courtyard dating to the 19th century. The limestone, brick, and pack interior is luxurious, chic, and bathed in natural sunlight, but the star of the apartment is the open-air terrace. Fire up the barbecue for alfresco meals or relax in the outdoor tub while admiring views of Plaza de Santa Isabel and Seville's iconic towers.
Three bedrooms, six guests
Price per night: $259
One-Bedroom in the Heart of Seville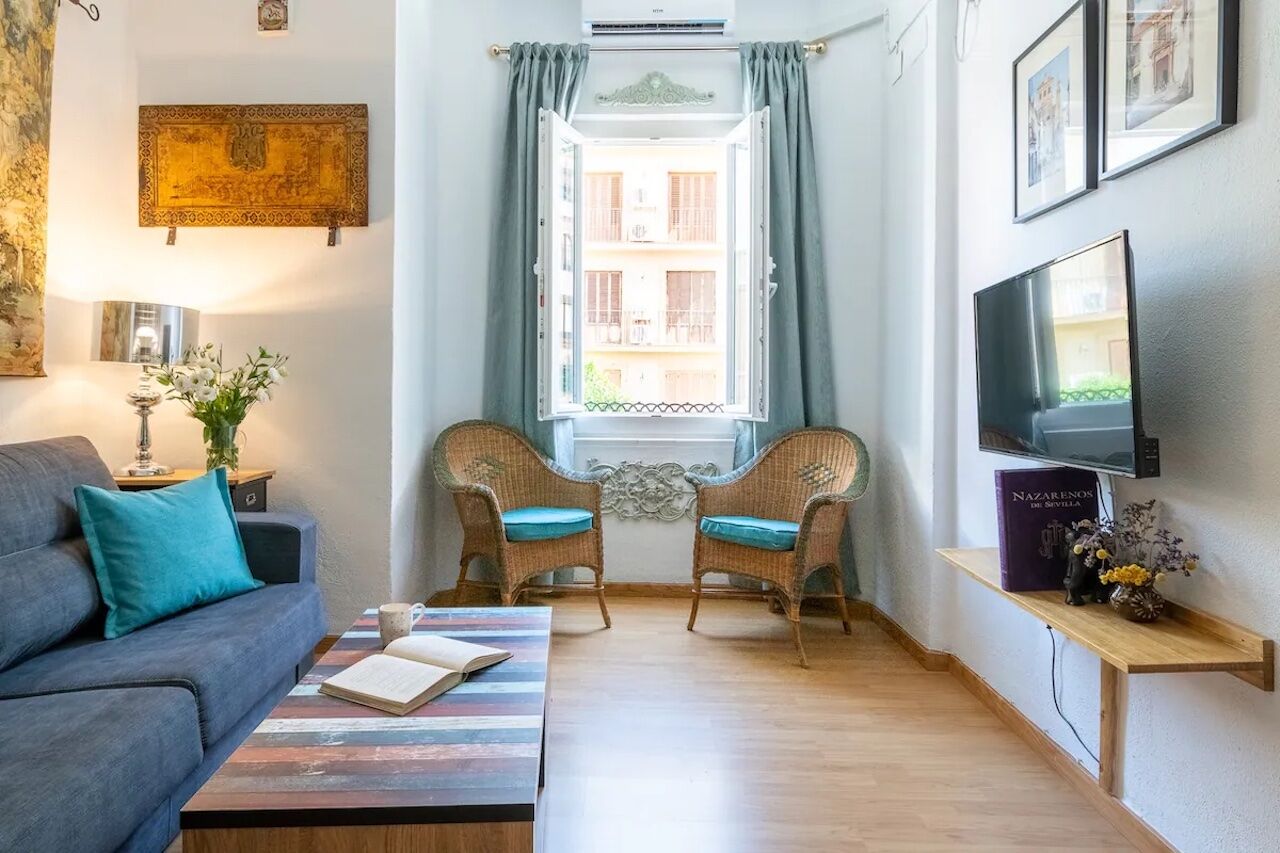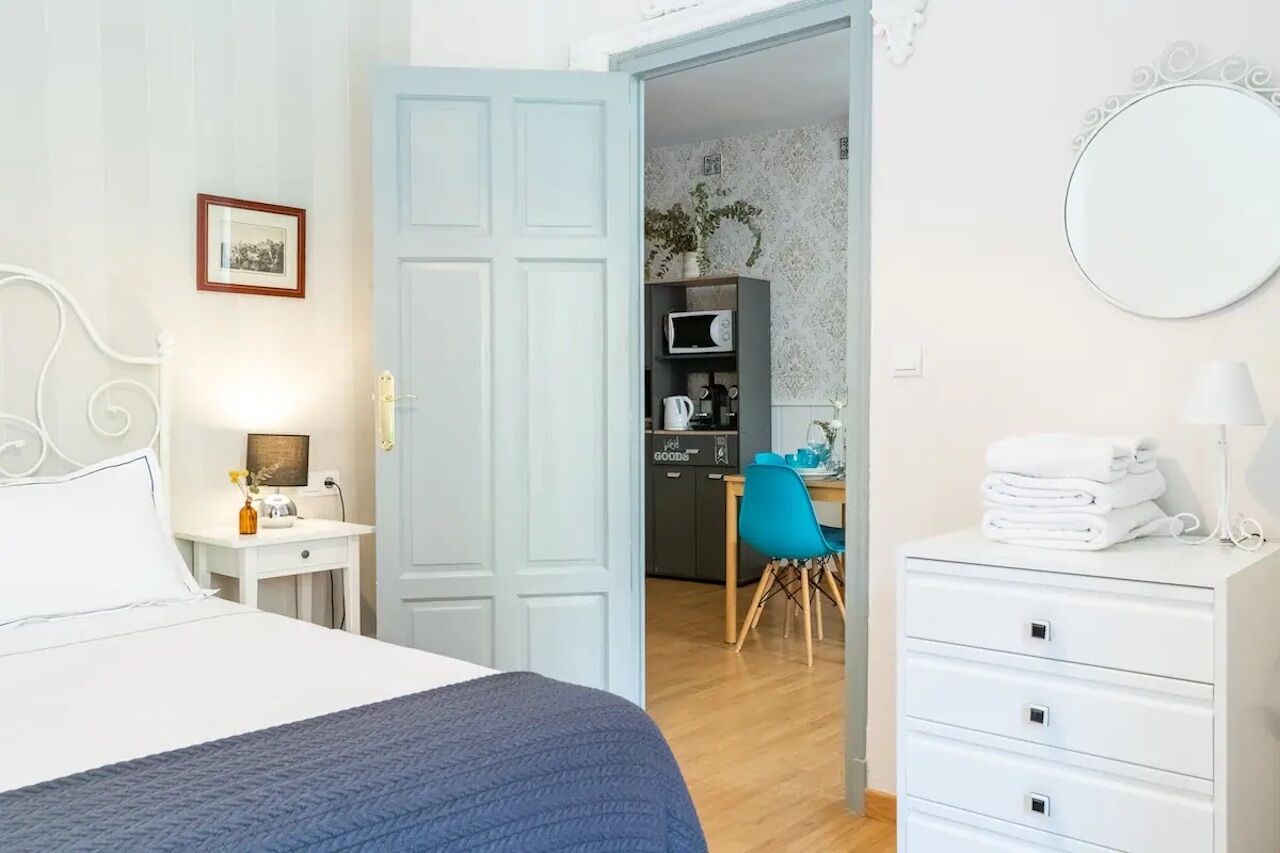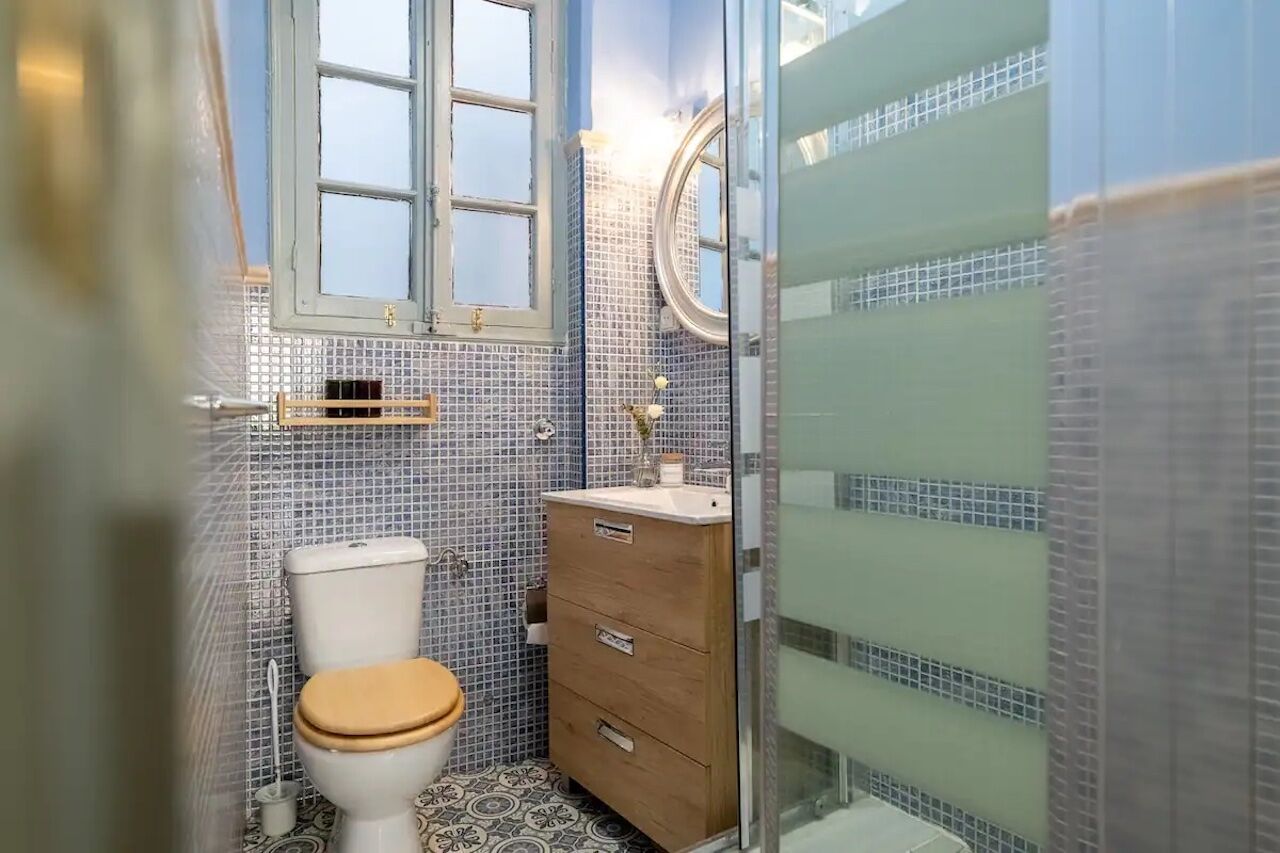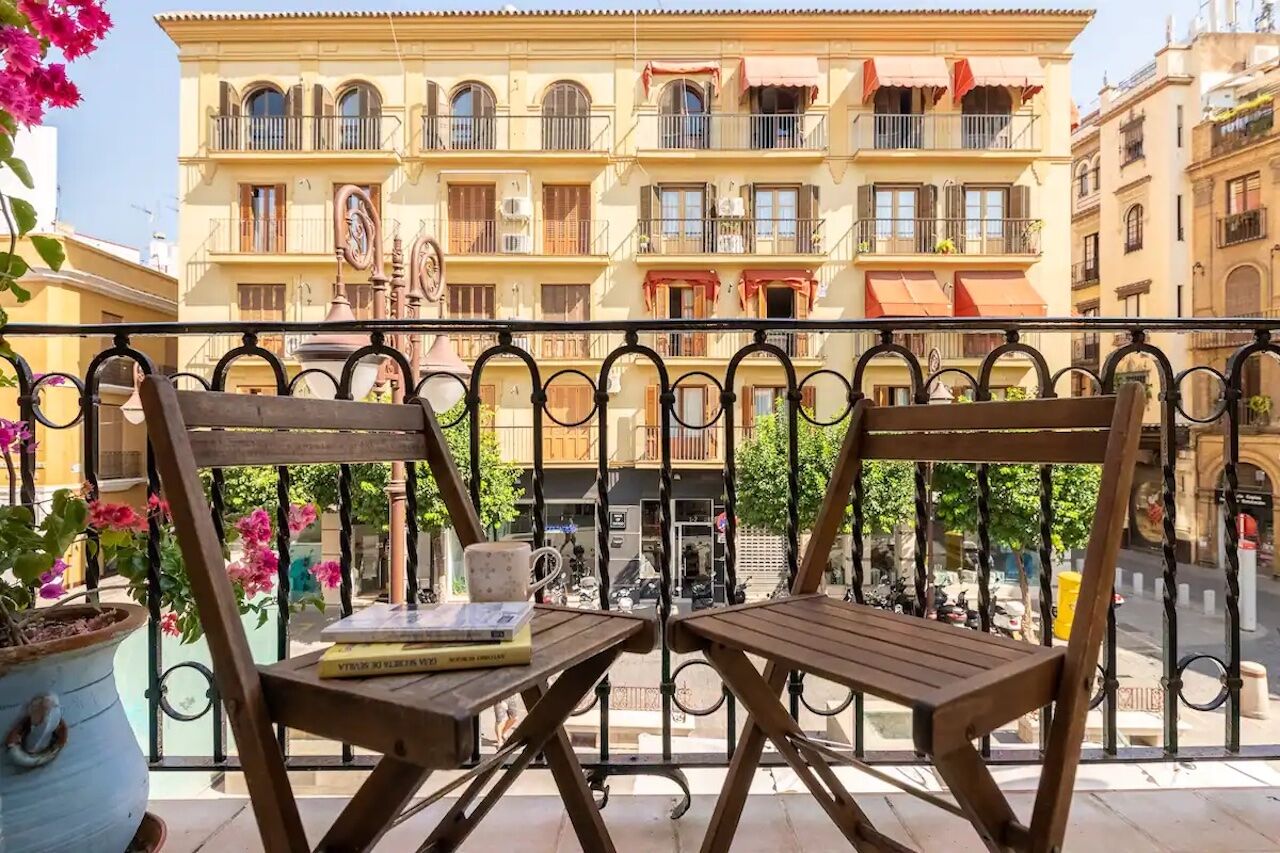 See more photos
Blending modern amenities with classic decor, this bright one-bedroom apartment is mere minutes away from the famous Seville Cathedral and La Giralda tower, and just 50 yards from El Salvador Square. The newly renovated apartment features a typical Sevillian balcony where you can sip coffee and survey the daily life below. The kitchen is fully equipped, but there are so many restaurants in the vicinity, you might not cook a single meal. Despite having just one bedroom, the Airbnb can sleep four if you take advantage of the sofa bed in the living room.
One bedroom, four guests
Price per night: $107
Charmer by the Seville Cathedral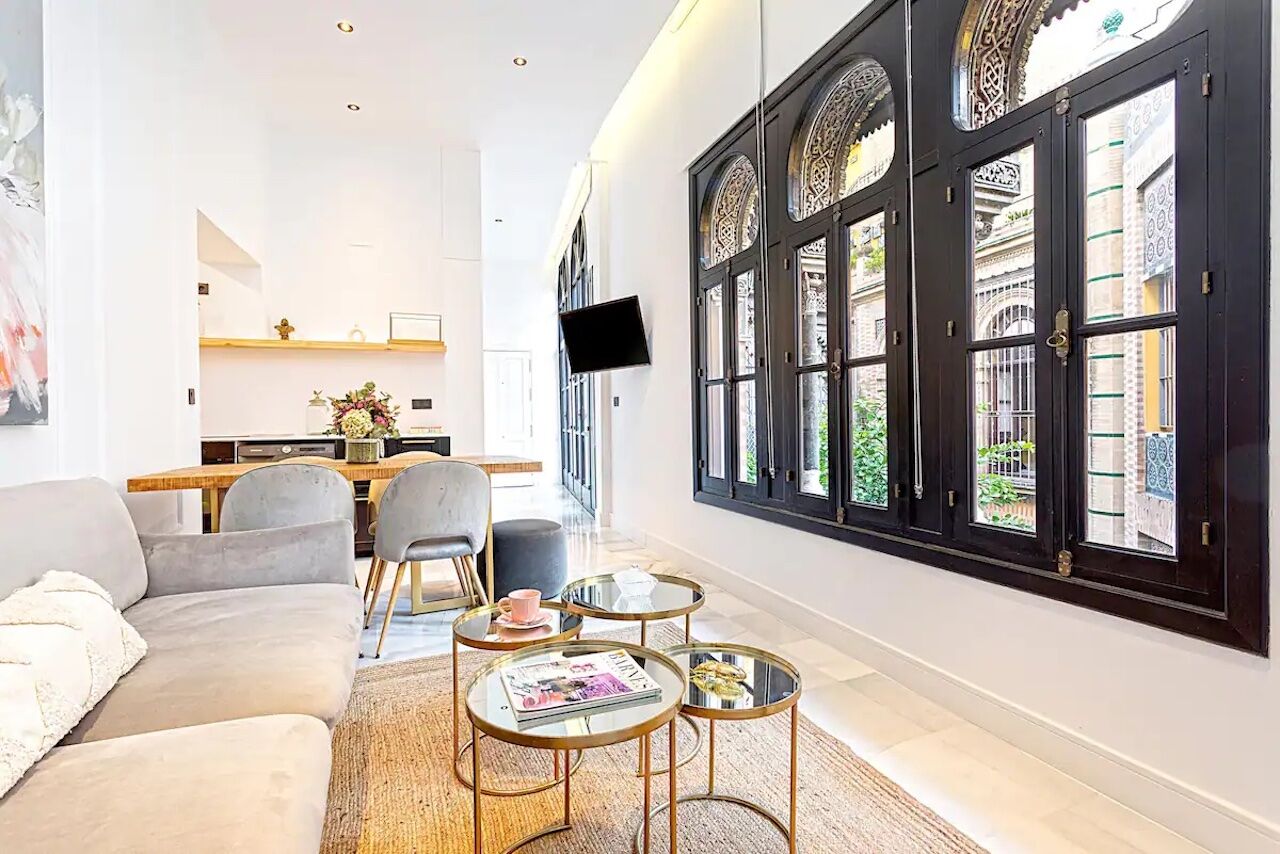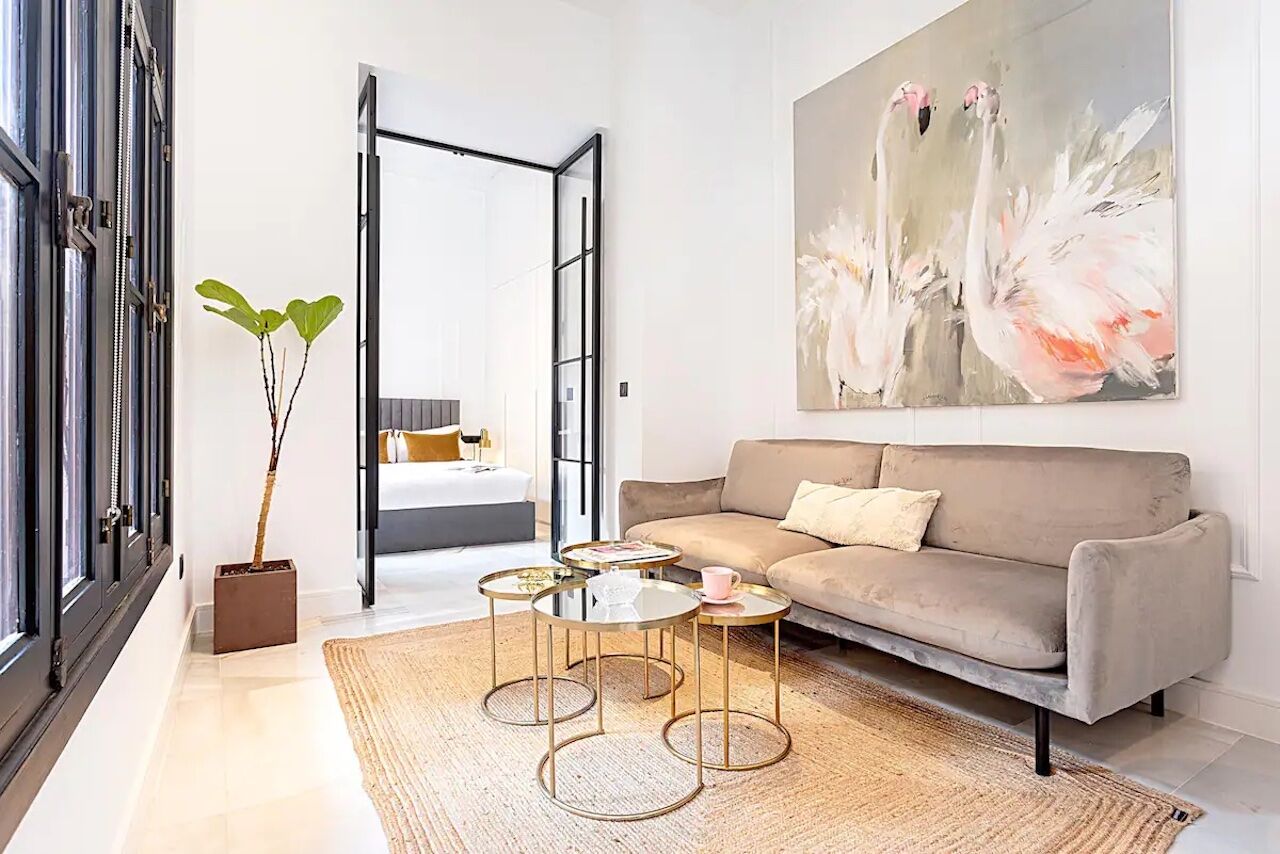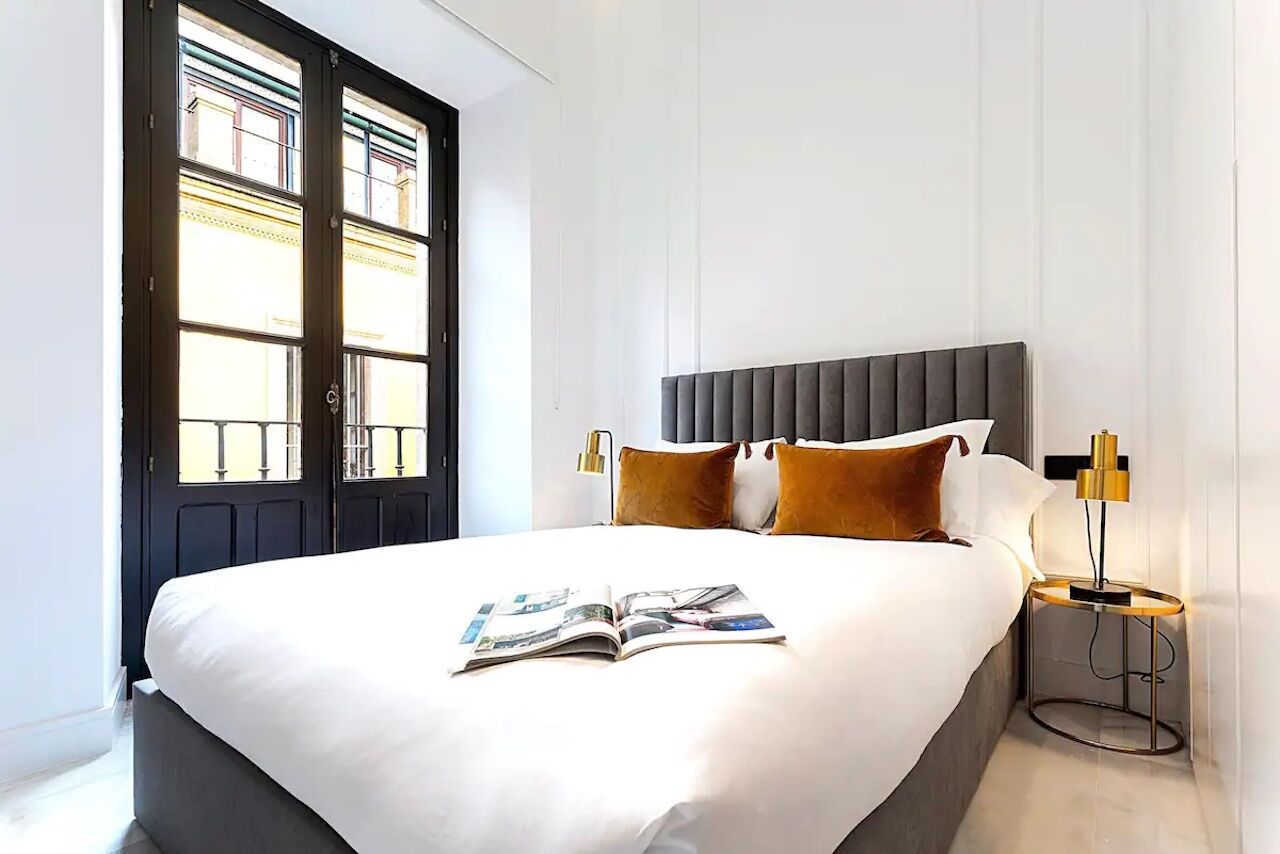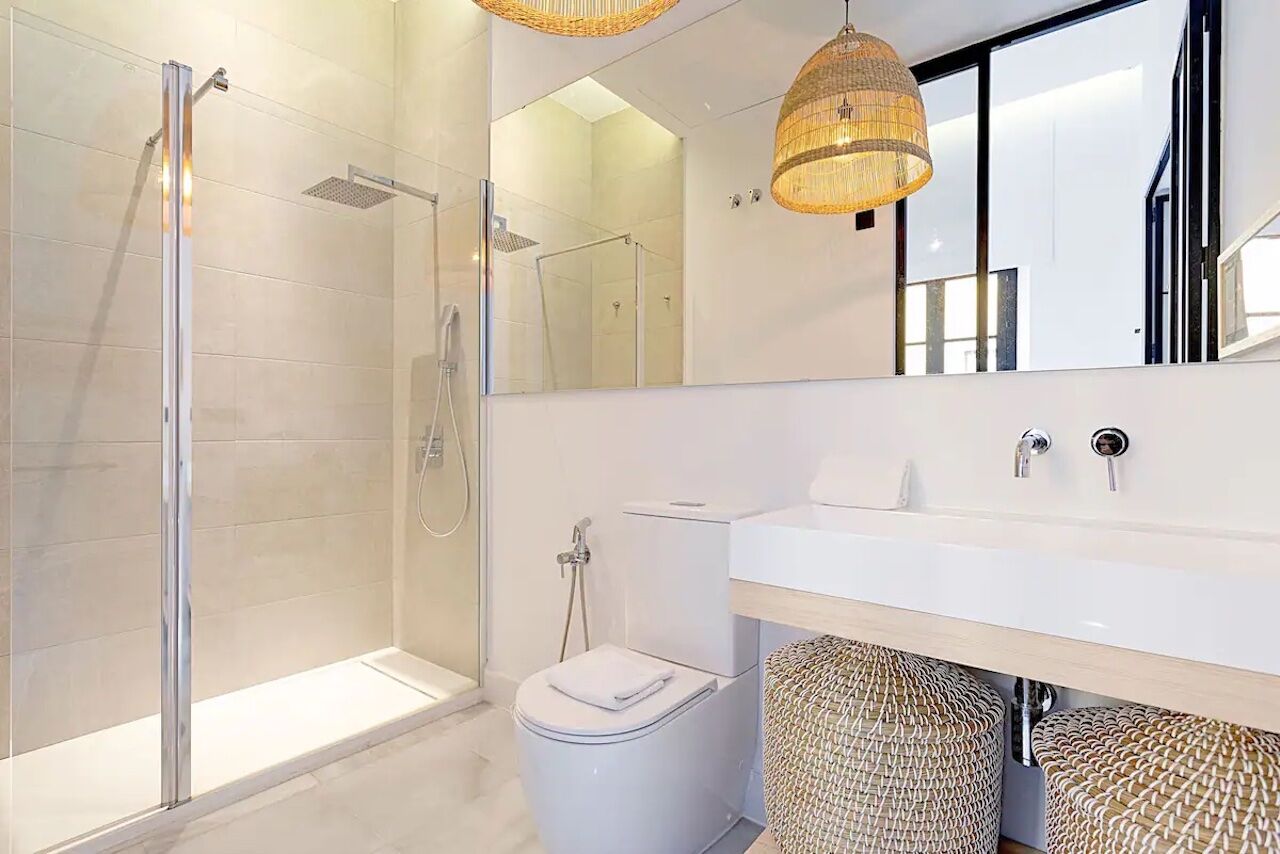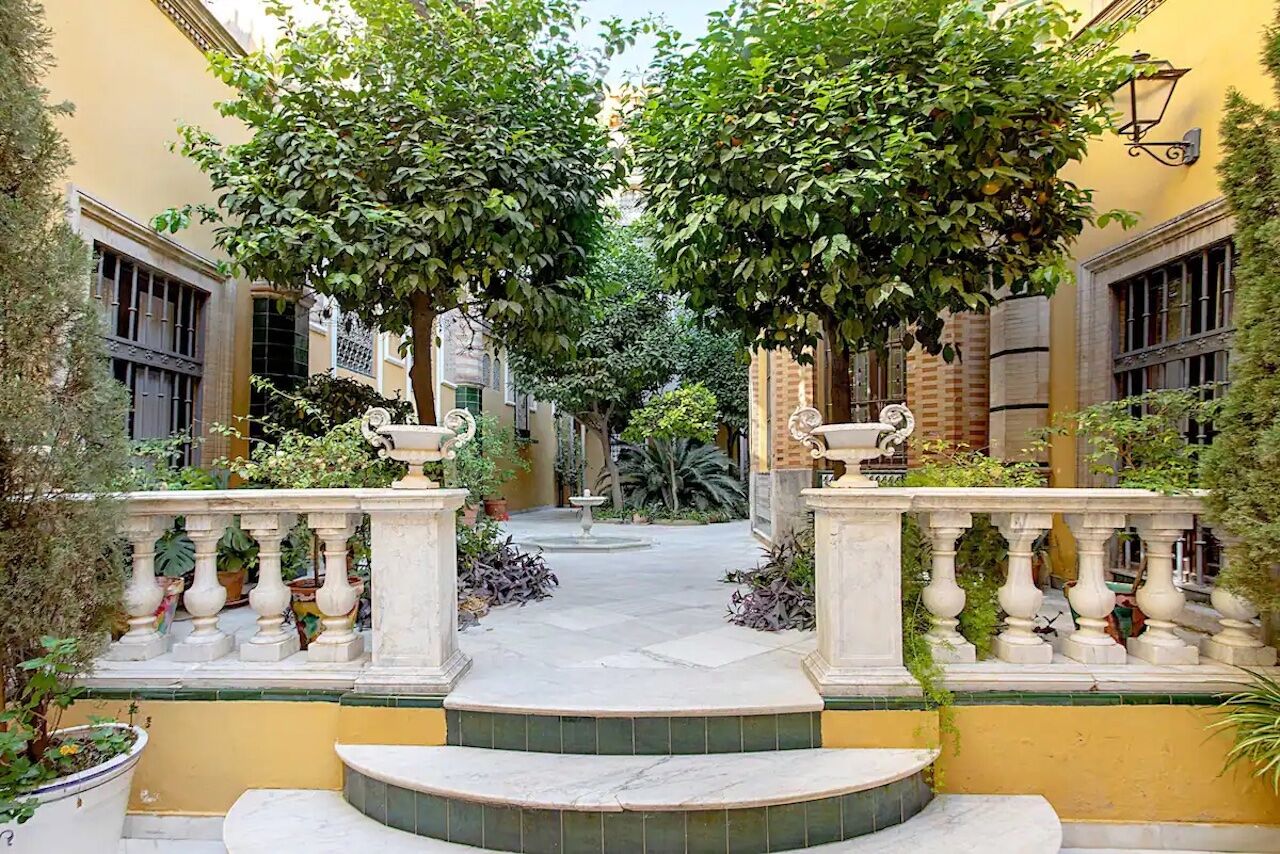 See more photos
Walking into this one-bedroom apartment in Seville's Santa Cruz neighborhood is like a dream, starting with the beautifully landscaped Andalusian patio that leads into the open kitchen, dining room, and living room areas. The living room provides plenty of space to relax while the bedroom is a tranquil oasis, complete with a double bed, en suite bathroom, and balcony. If you ever manage to leave the beautiful apartment, enjoy the quiet bustle of Placentines Street as you head over to La Giralda, which is just a minute away on foot.
One bedroom, two guests
Price per night: $153
Designer Flat on the Plaza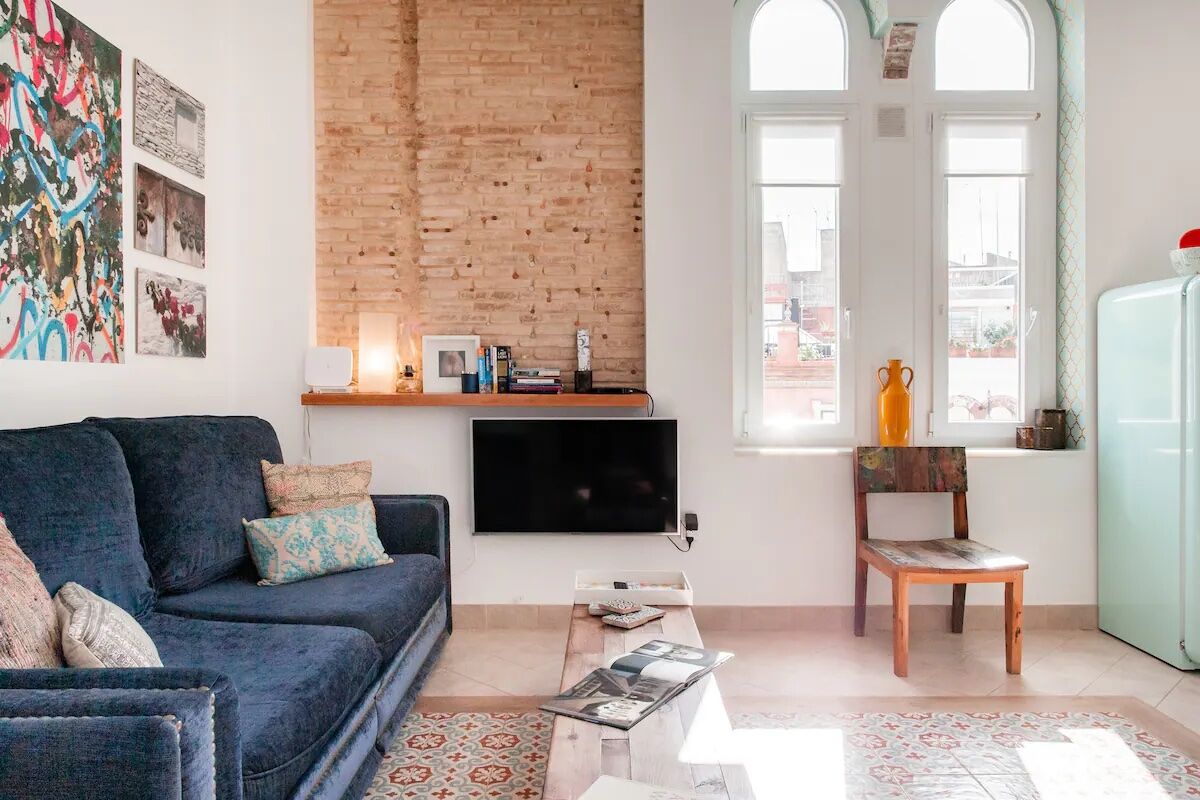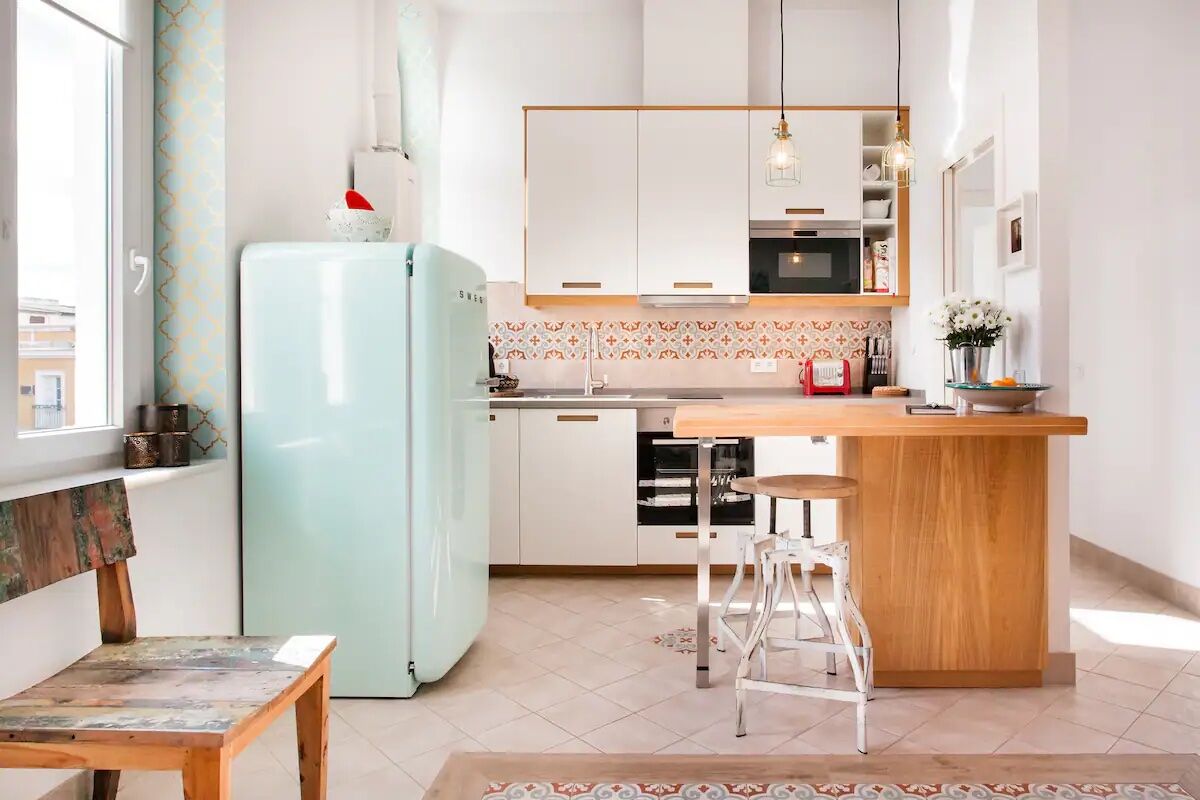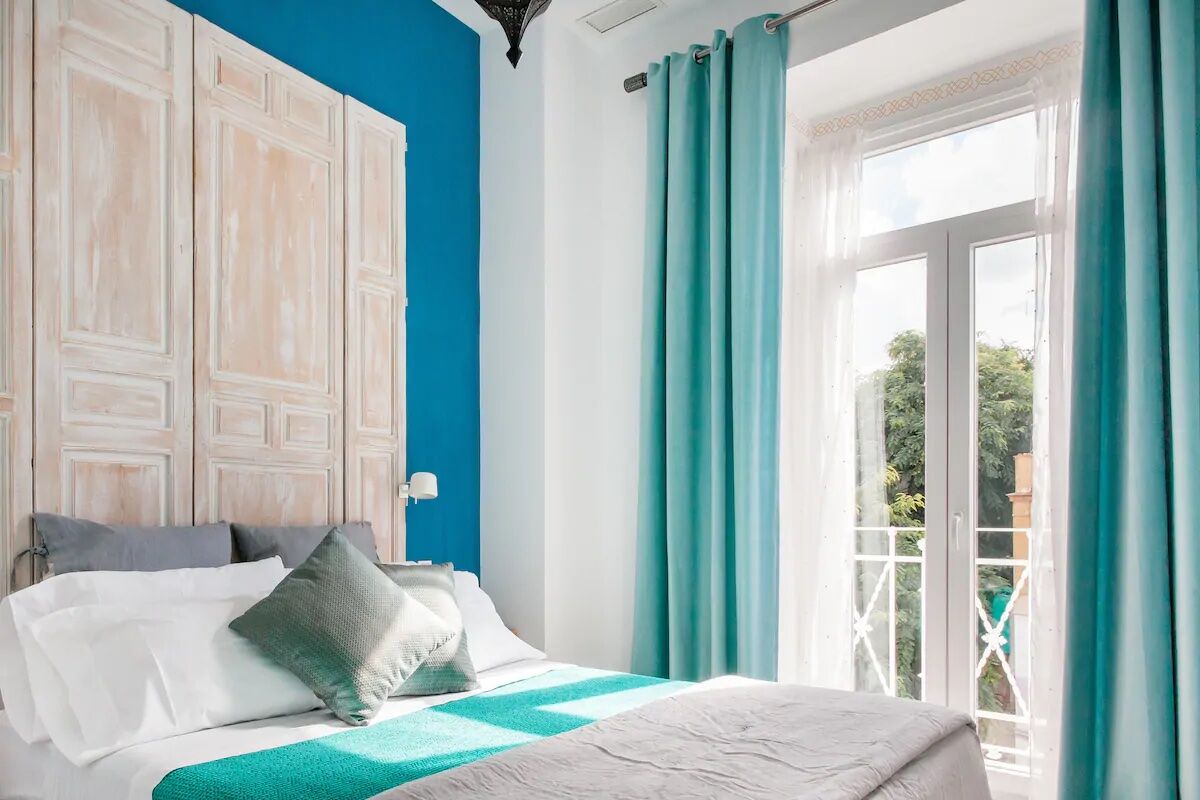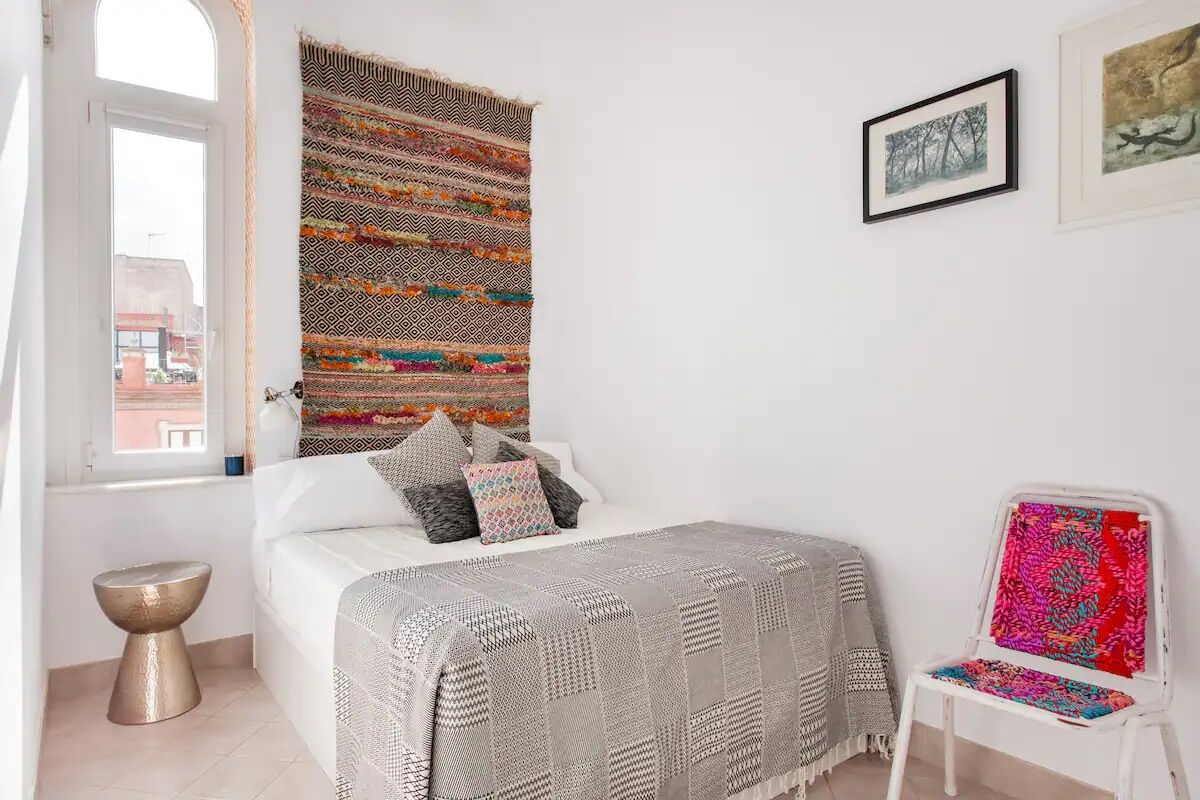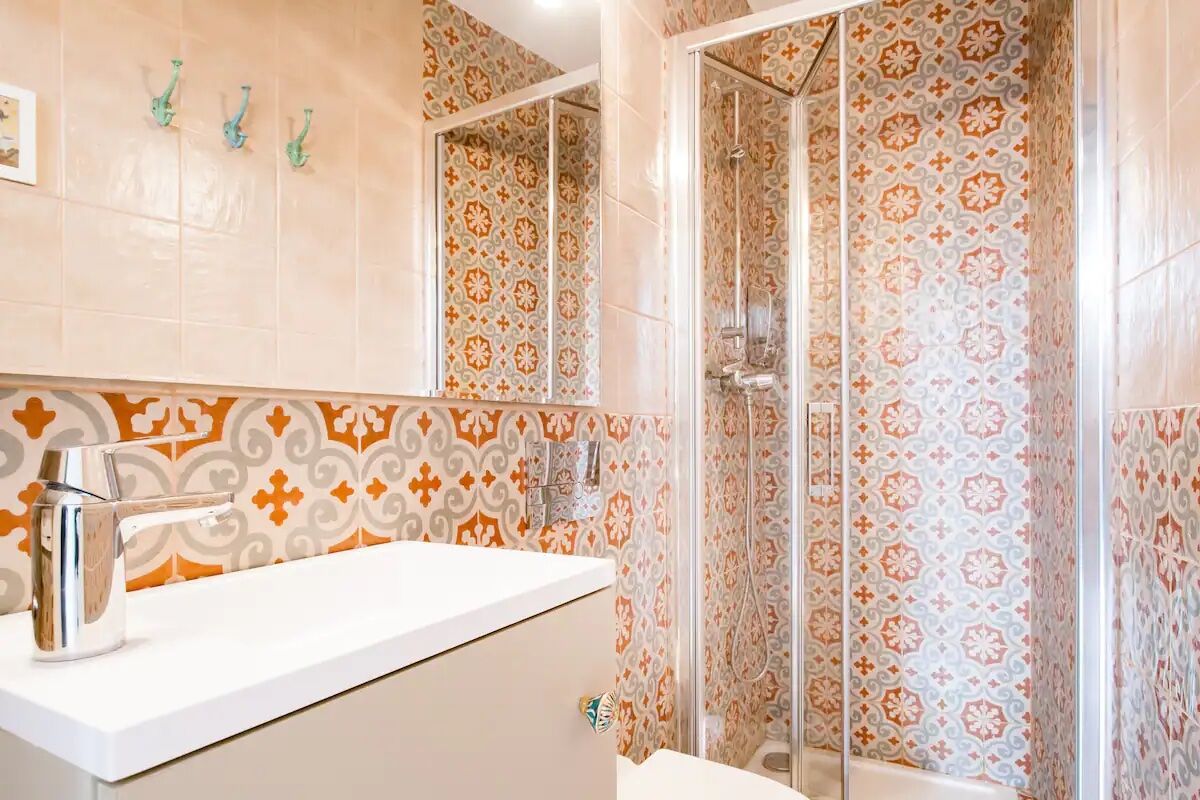 See more photos
This two-bedroom apartment is centrally located in a historic building designed by the renowned Seville architect Anibel Gonzalez, with high ceilings, arched windows, a balcony, and a photographable facade. The interior is vibrant and artistic, and there's a cafe downstairs that the hosts claim to be the best breakfast spot in town. Around the corner, you'll find plenty of places to snack on tapas and sip vermouth. If your stay falls on a Thursday, be sure to check out the flea market that's been held right outside the apartment since the 13th century.
Two bedrooms, four guests
Price per night: $135
Lush Apartment With a Courtyard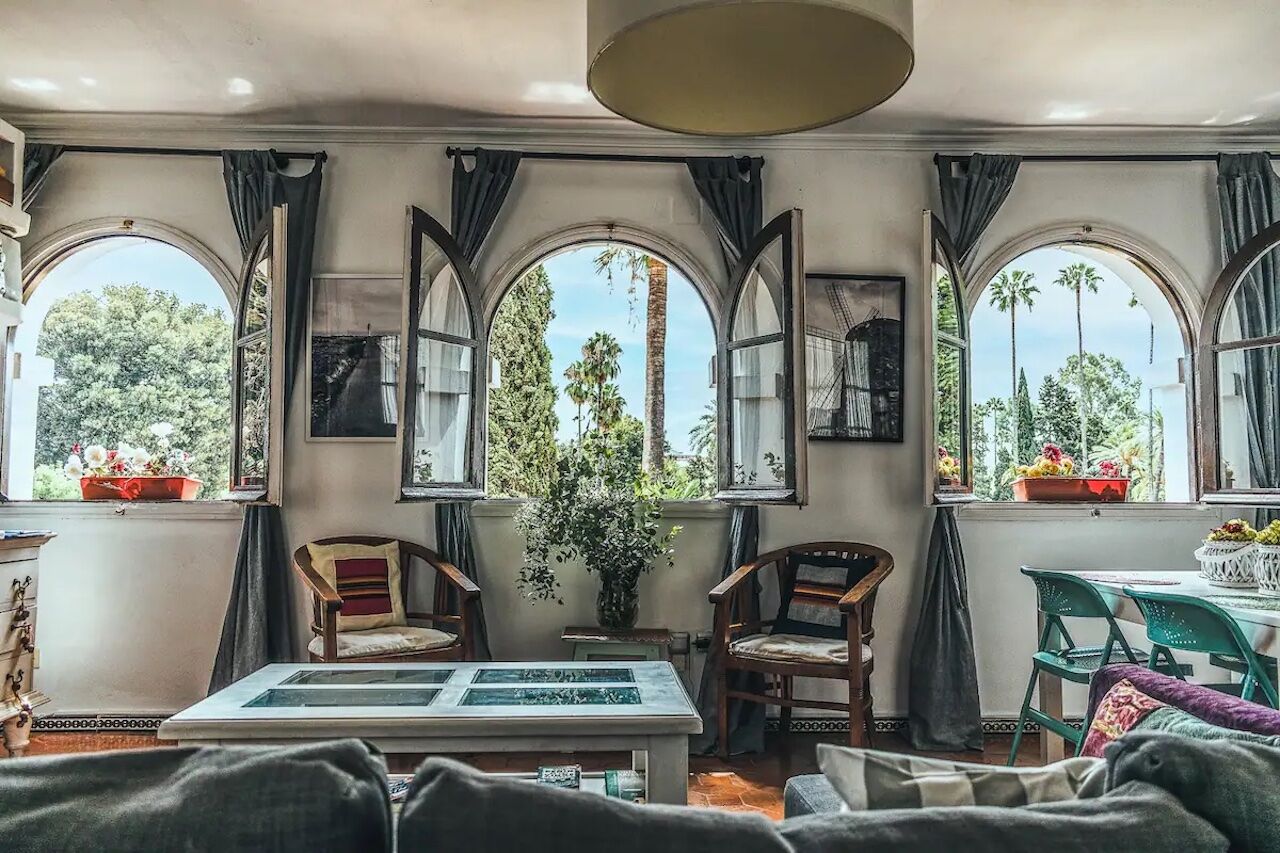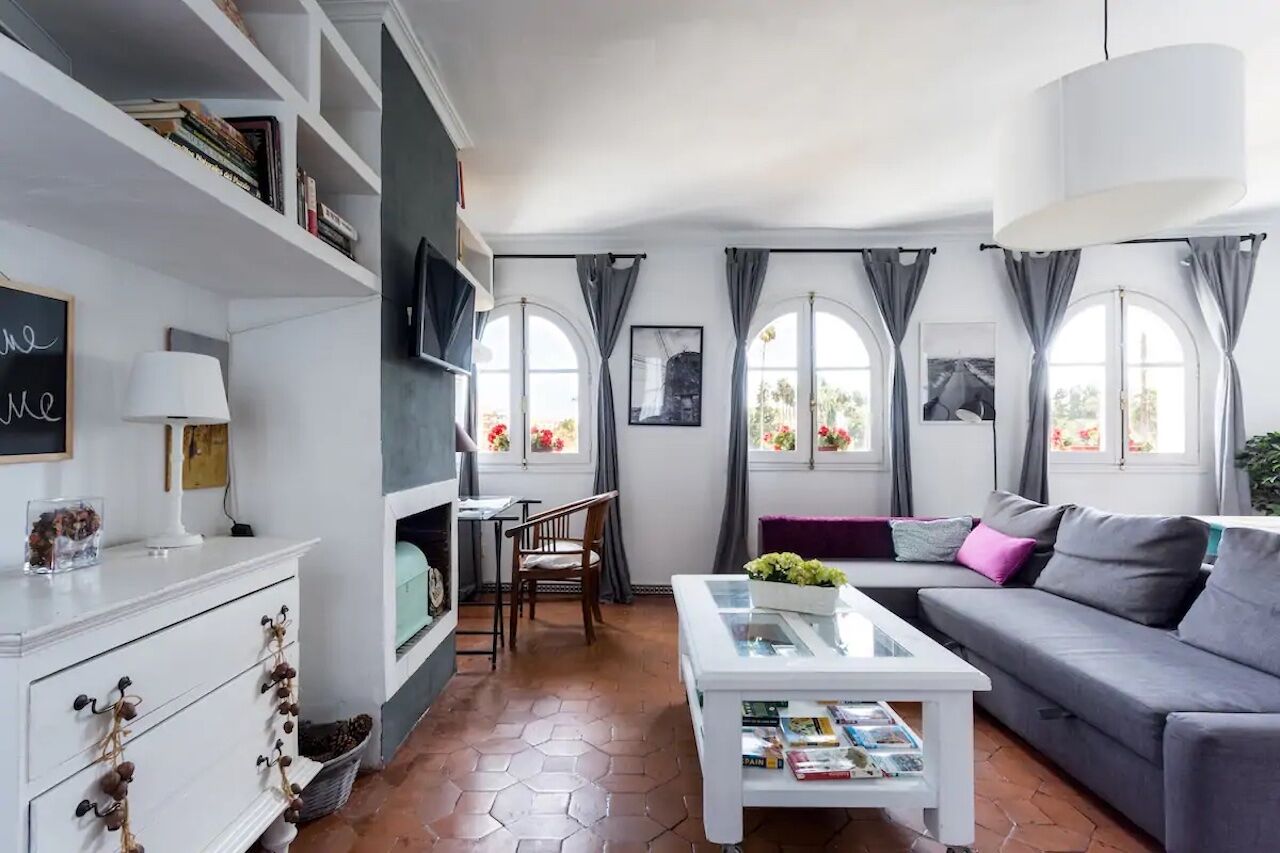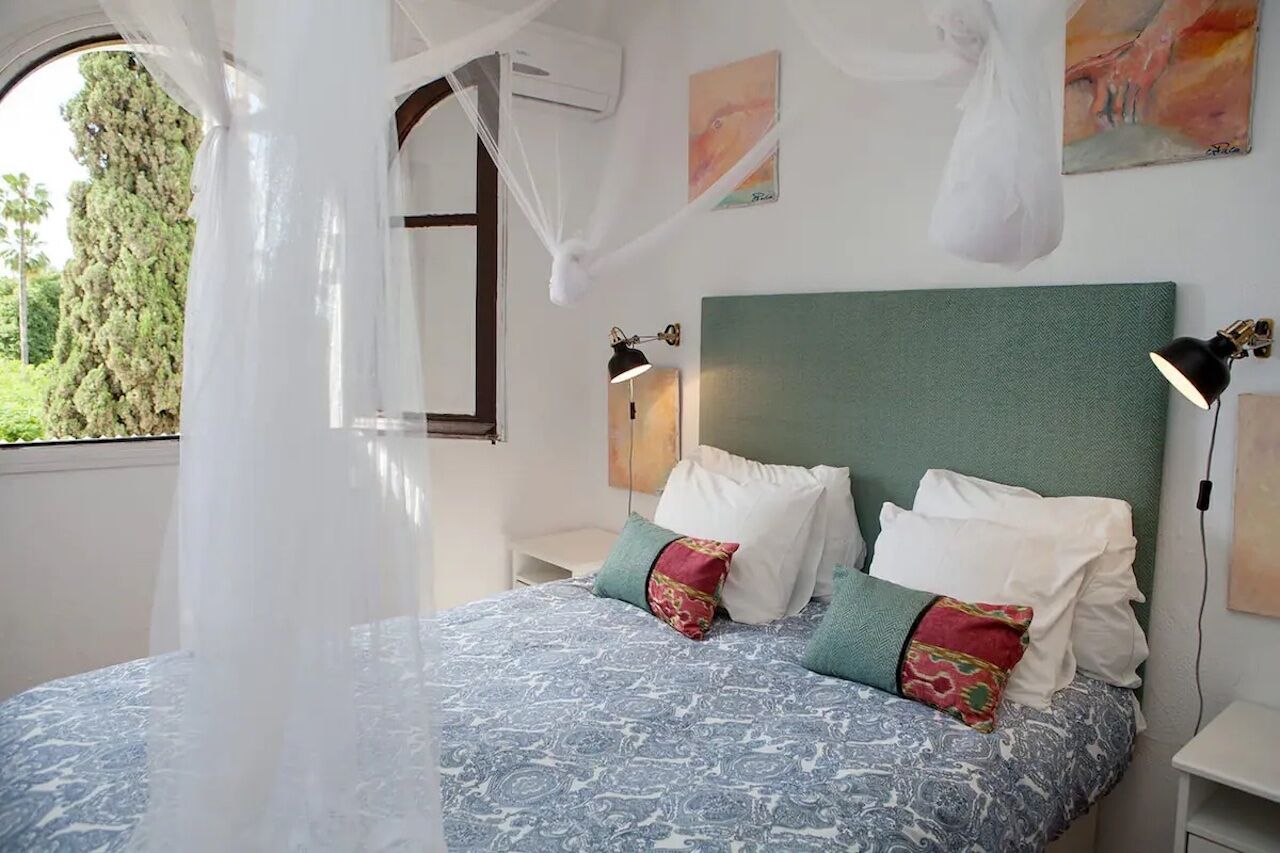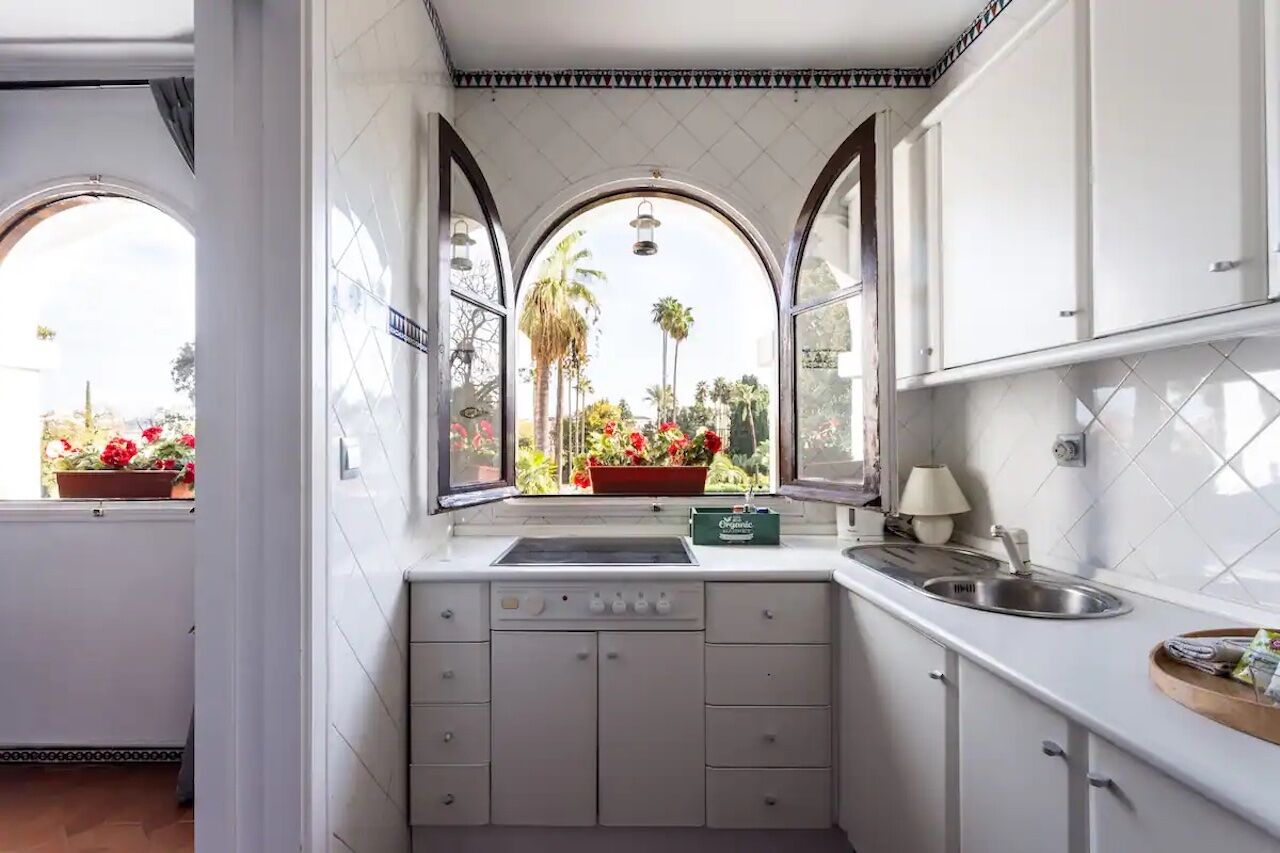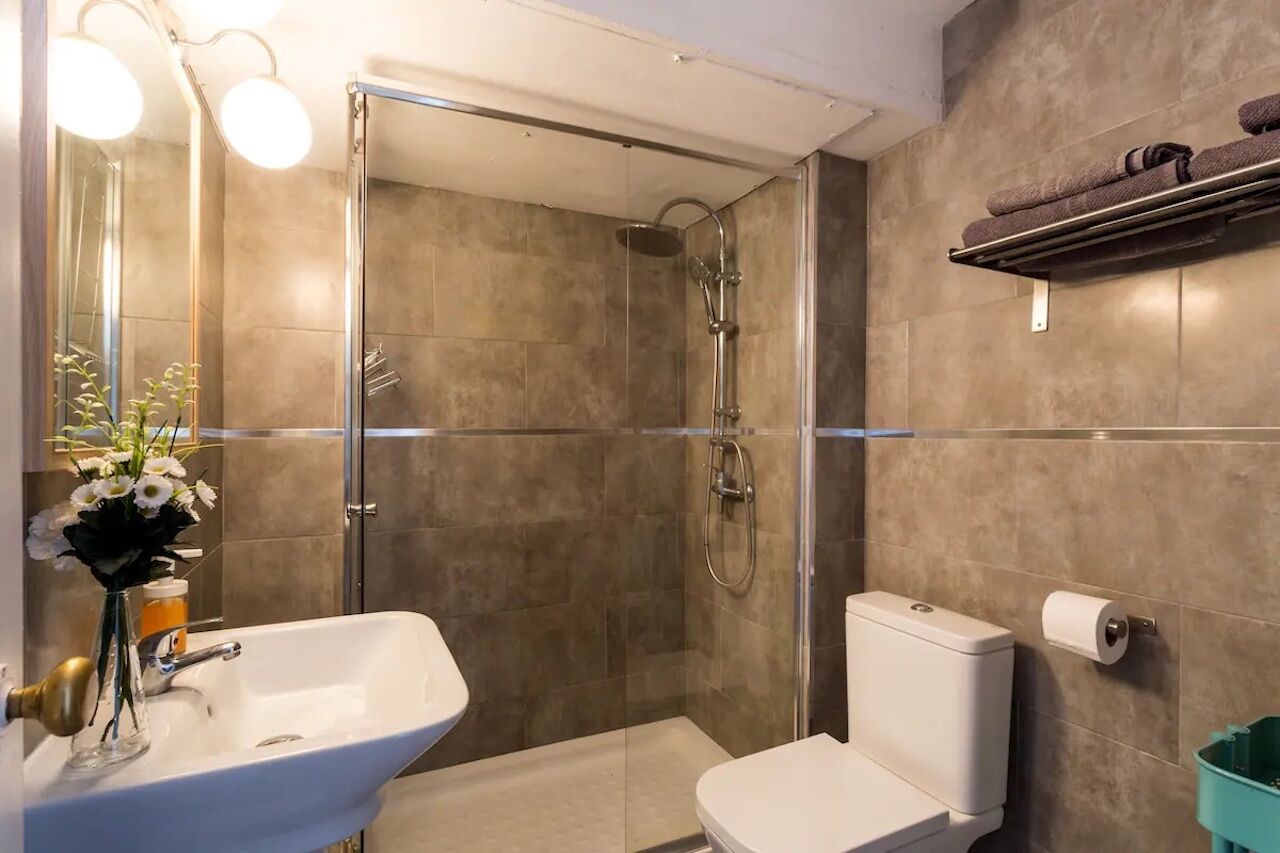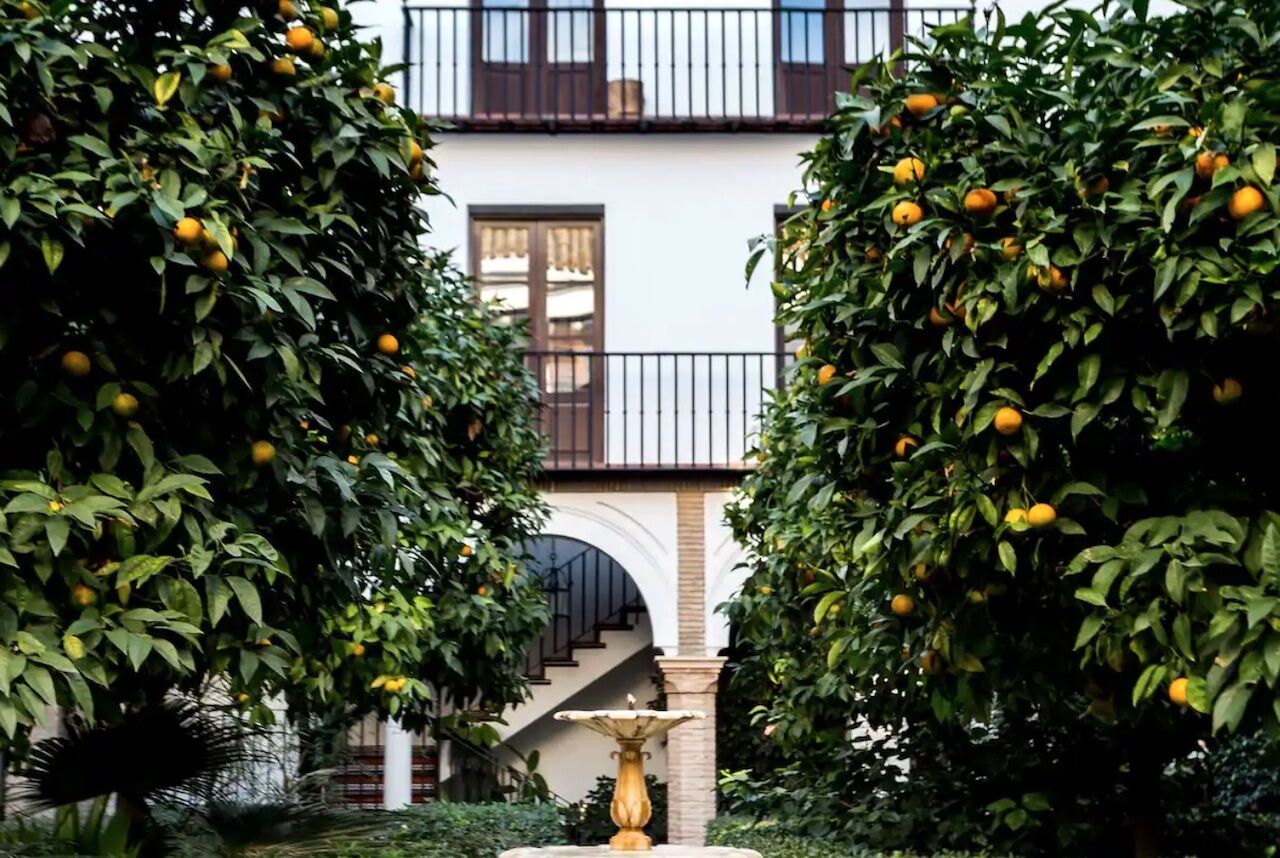 See more photos
A gem of the trendy Santa Cruz neighborhood, this one-bedroom apartment overlooks the majestic gardens of the Alcázar royal palace, a UNESCO World Heritage site and one of Seville's most iconic attractions. From the apartment's courtyard, you can hear peacocks calling from the gardens and smell the fresh scent of orange trees. Other must-see attractions, including the Seville Cathedral and La Giralda, the Archivo de Indias museum, and Plaza de España are all within walking distance. Between the master bedroom, the sofa bed, and the provided crib, this is a great Airbnb in Seville for families.
One bedroom, five guests
Price per night: $174
Penthouse With a To-Die-For Terrace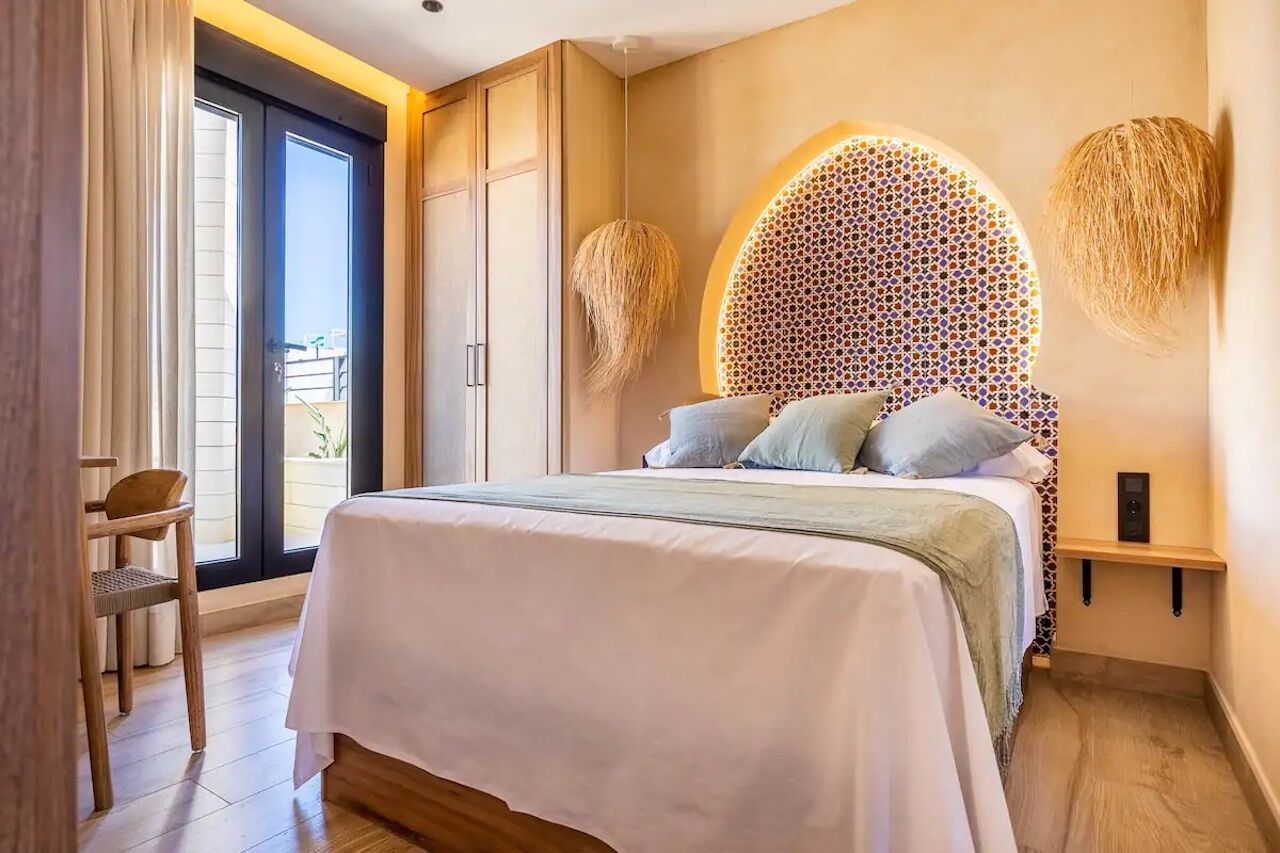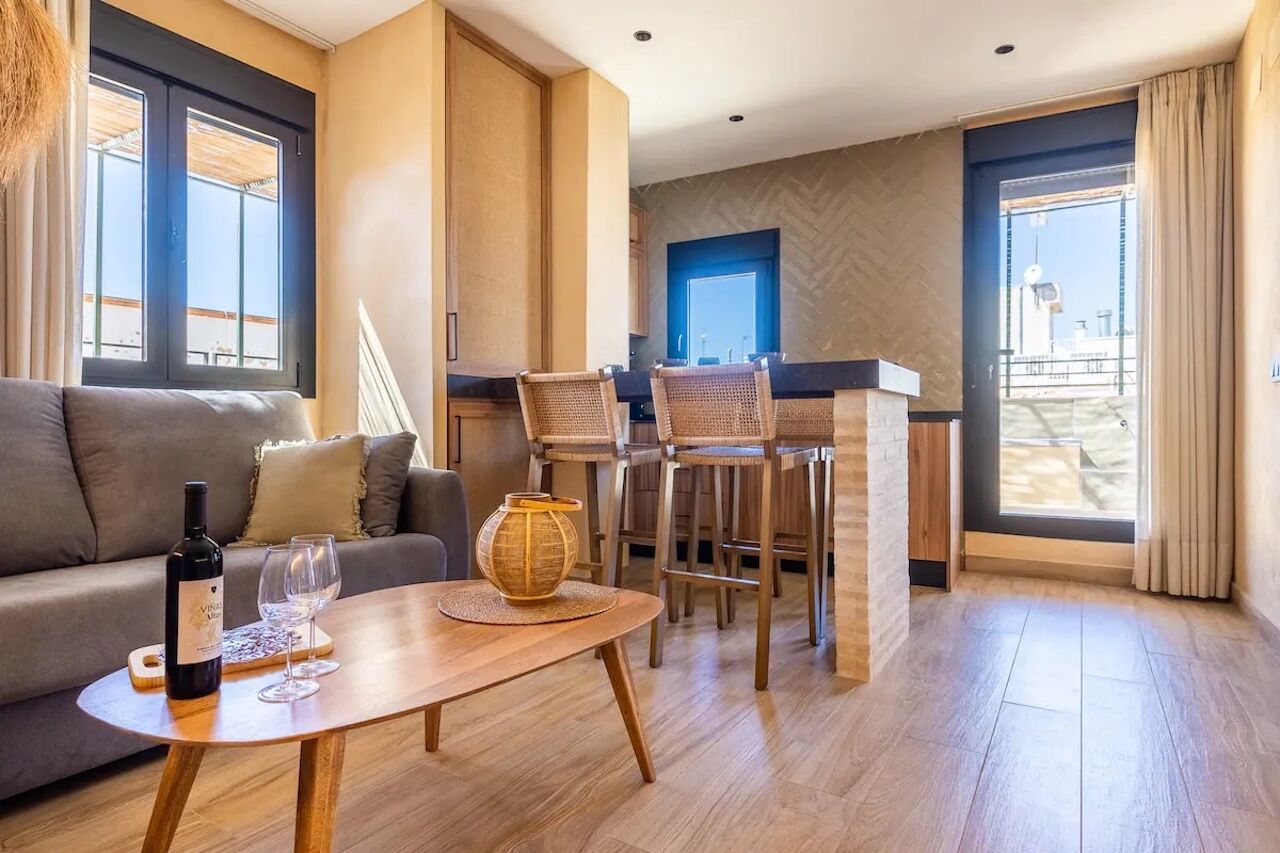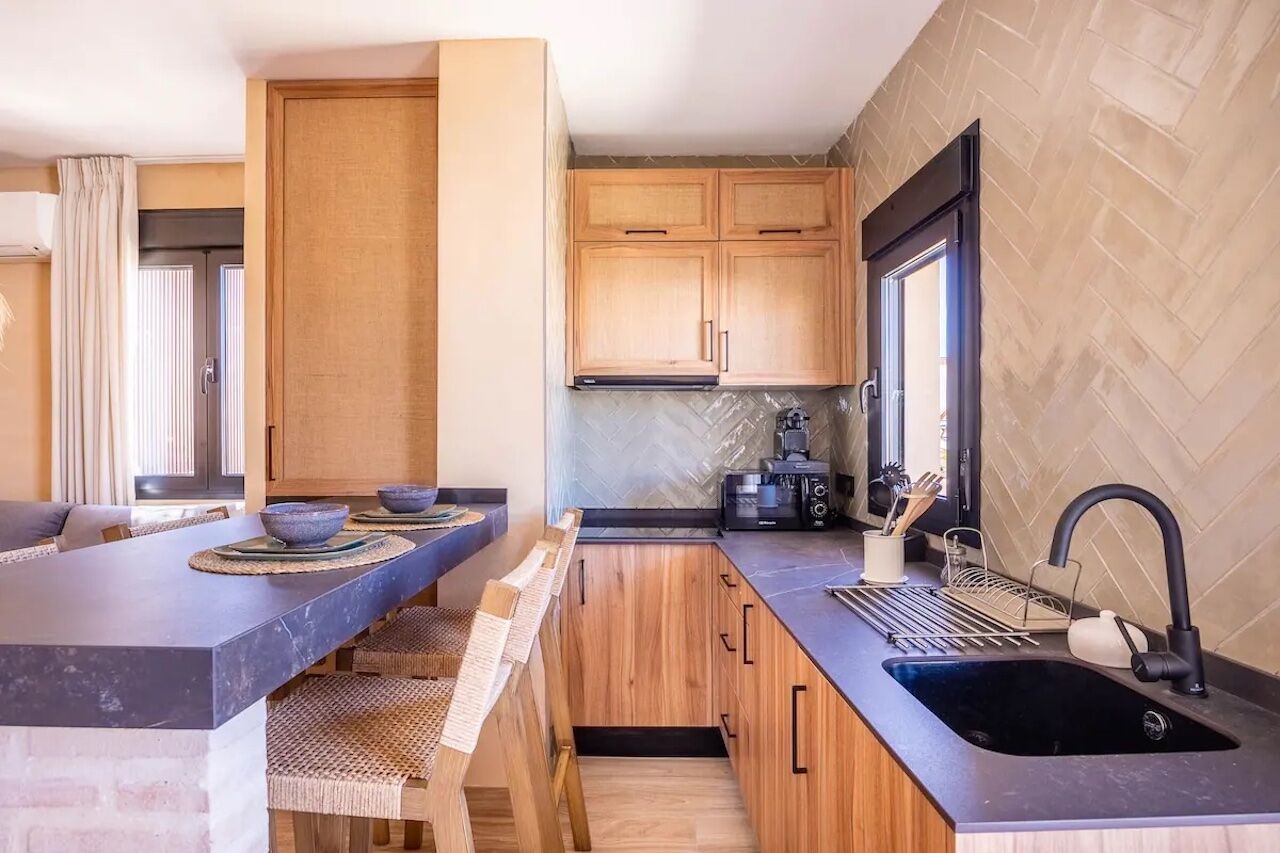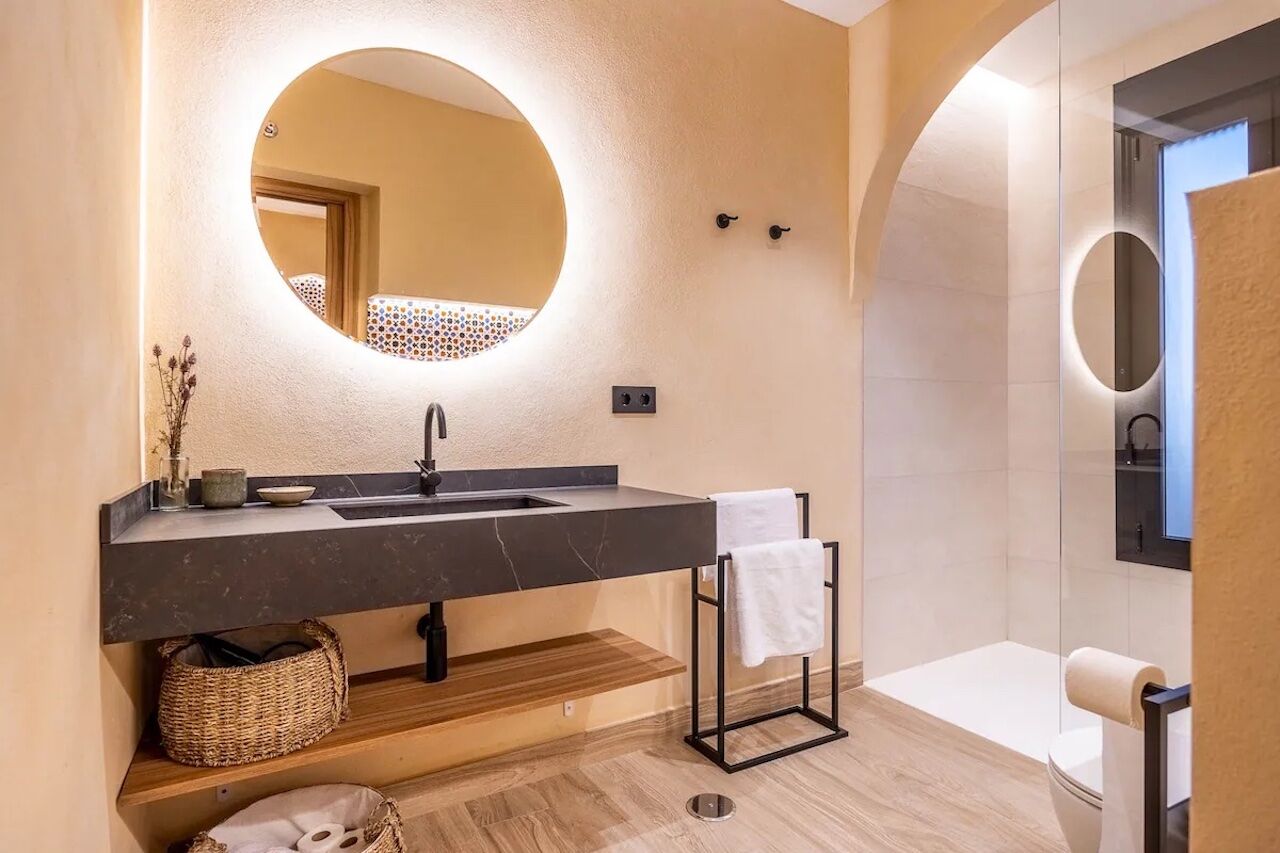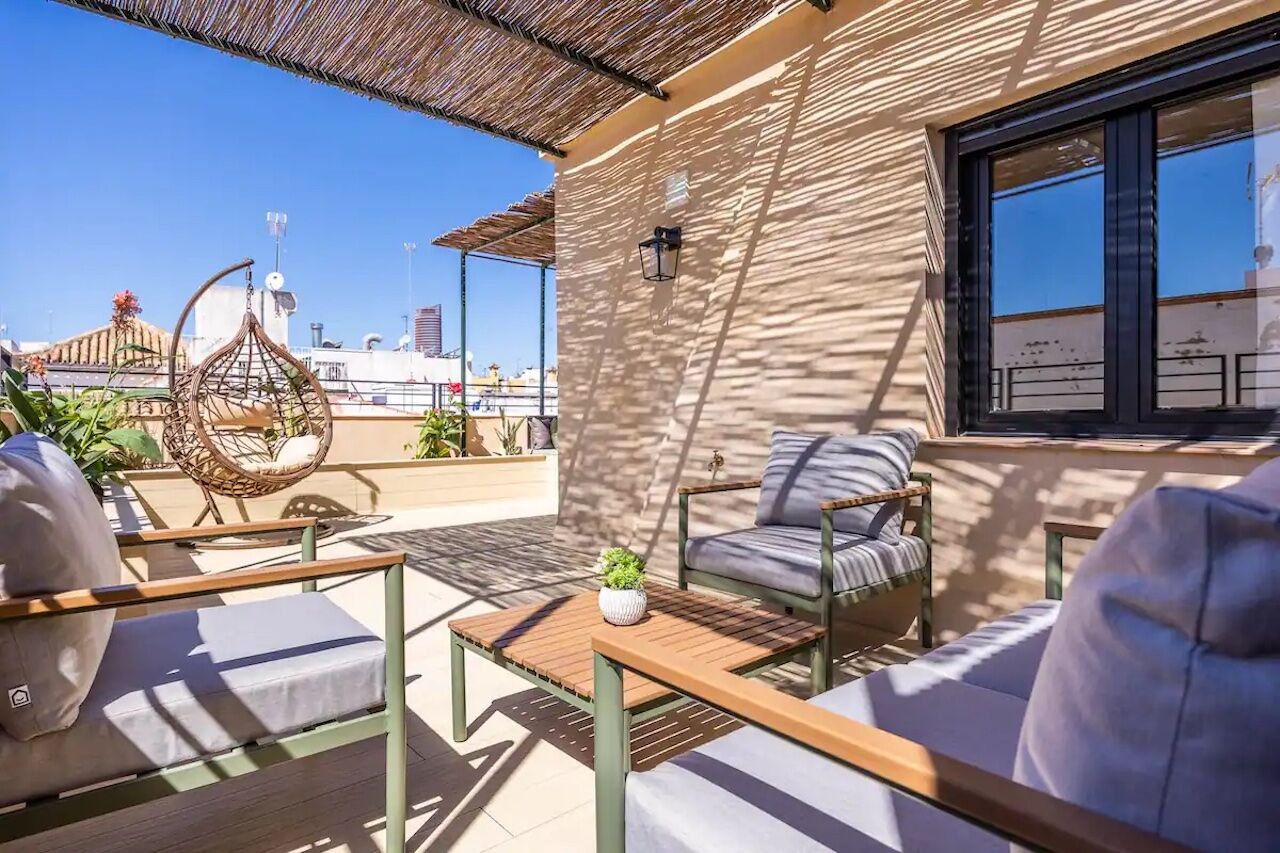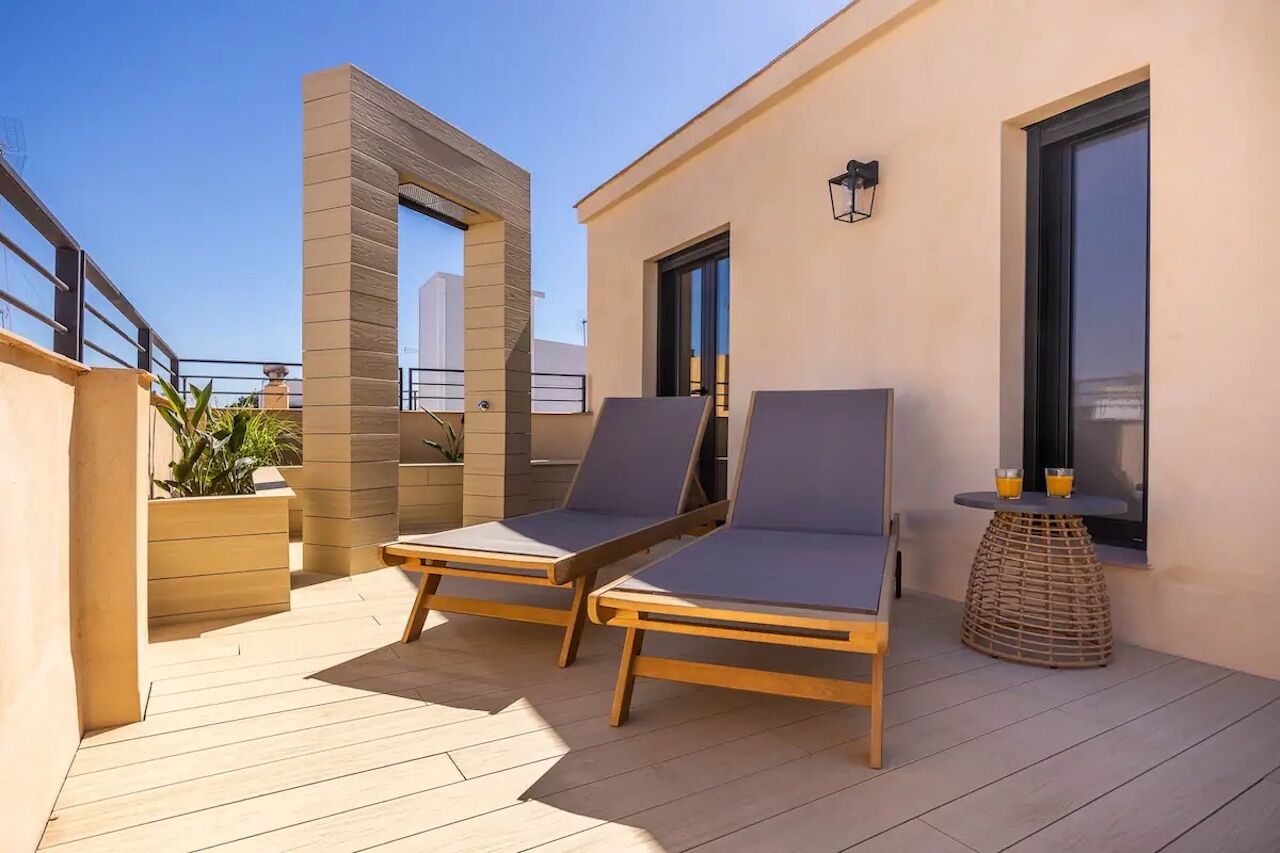 See more photos
Step outside this one-bedroom penthouse and you'll be seconds away from the Triana Bridge, an icon of the authentic Triana neighborhood where the apartment is located that boasts gorgeous views of La Giralda and the rest of the Seville cityscape. Design buffs will appreciate artistic touches throughout the property, including a gorgeous tiled headboard in the master bedroom and a terrace outside with a lounging and dining areas, a hammock, a waterfall shower, and an Andalusian fountain. The wealth of tapas restaurants, bakeries, and markets in the neighborhood is a bonus for culinary-minded travelers.
One bedroom, three guests
Price per night: $147
Cheery One-Bedroom Near the Sights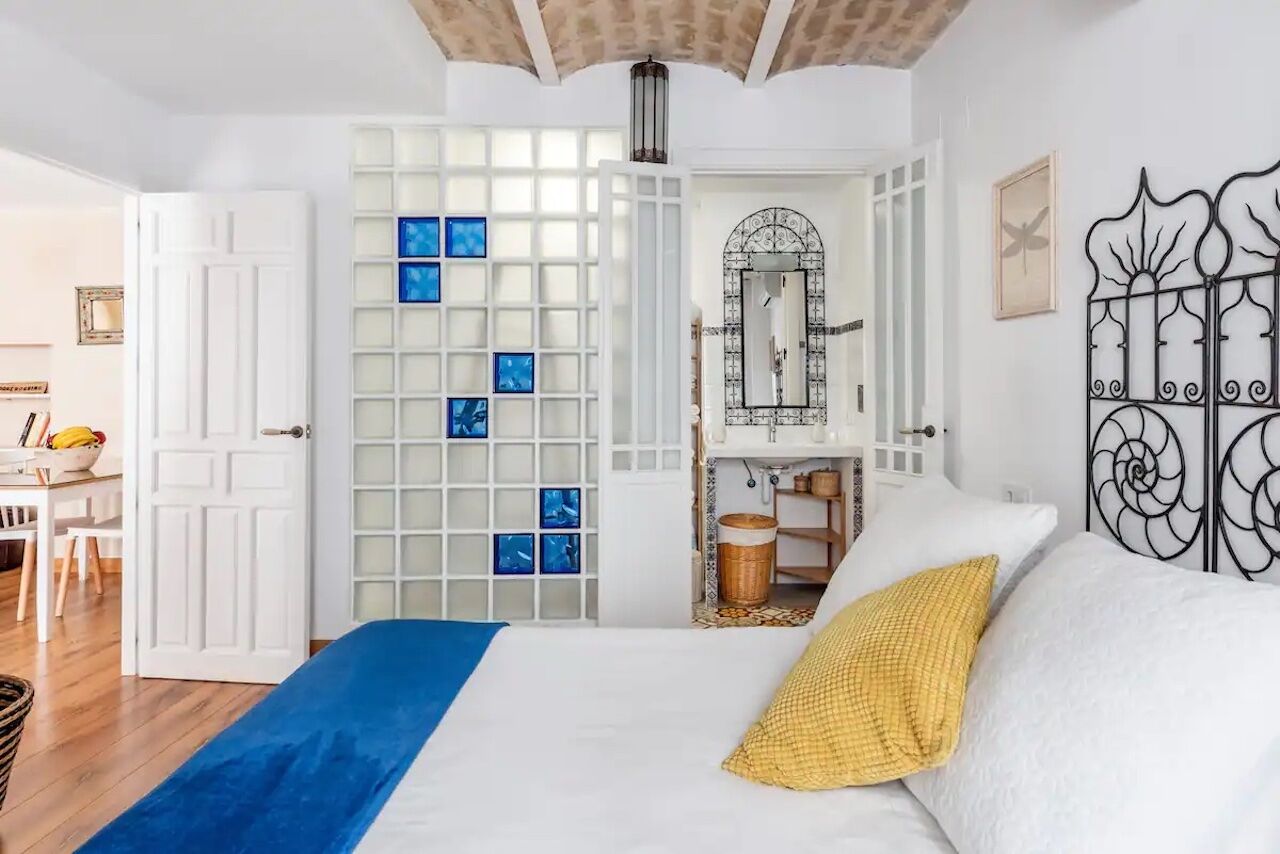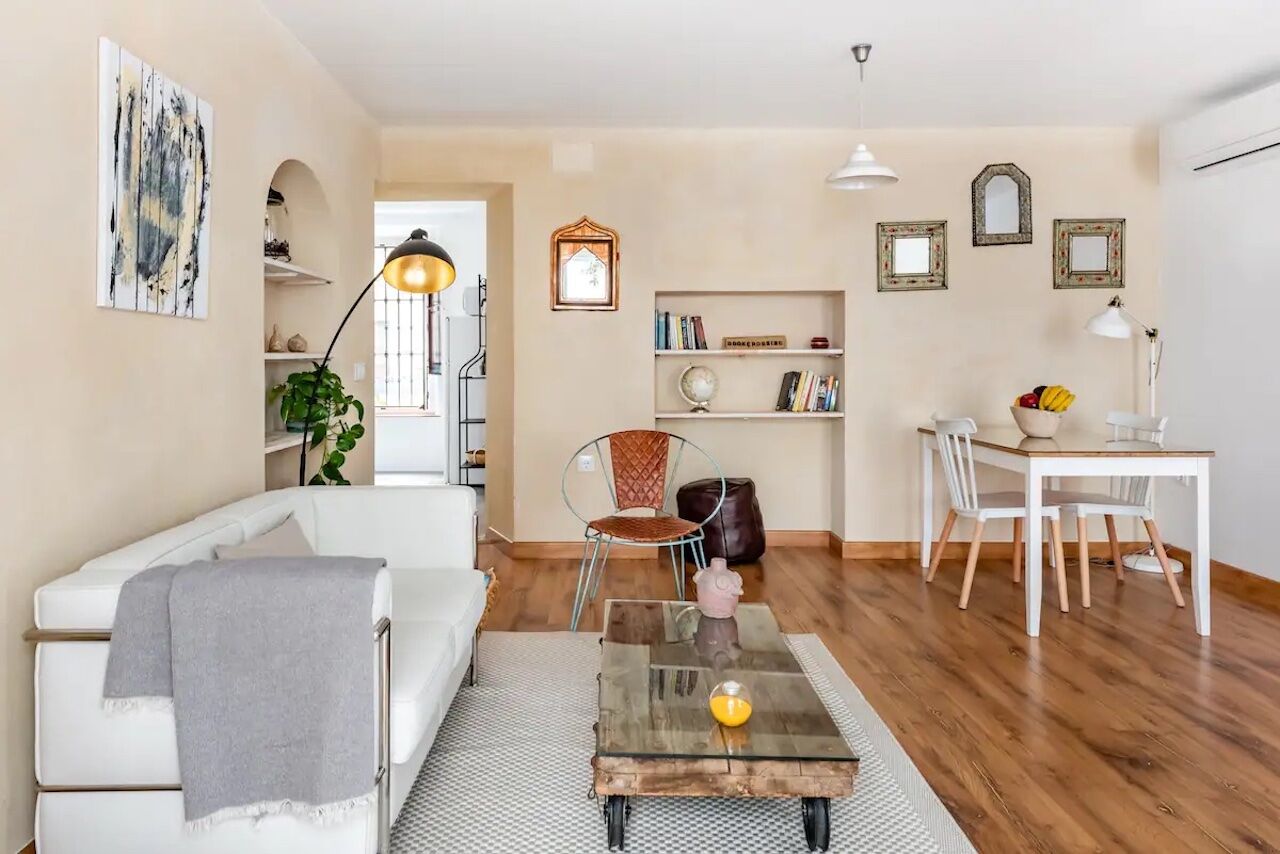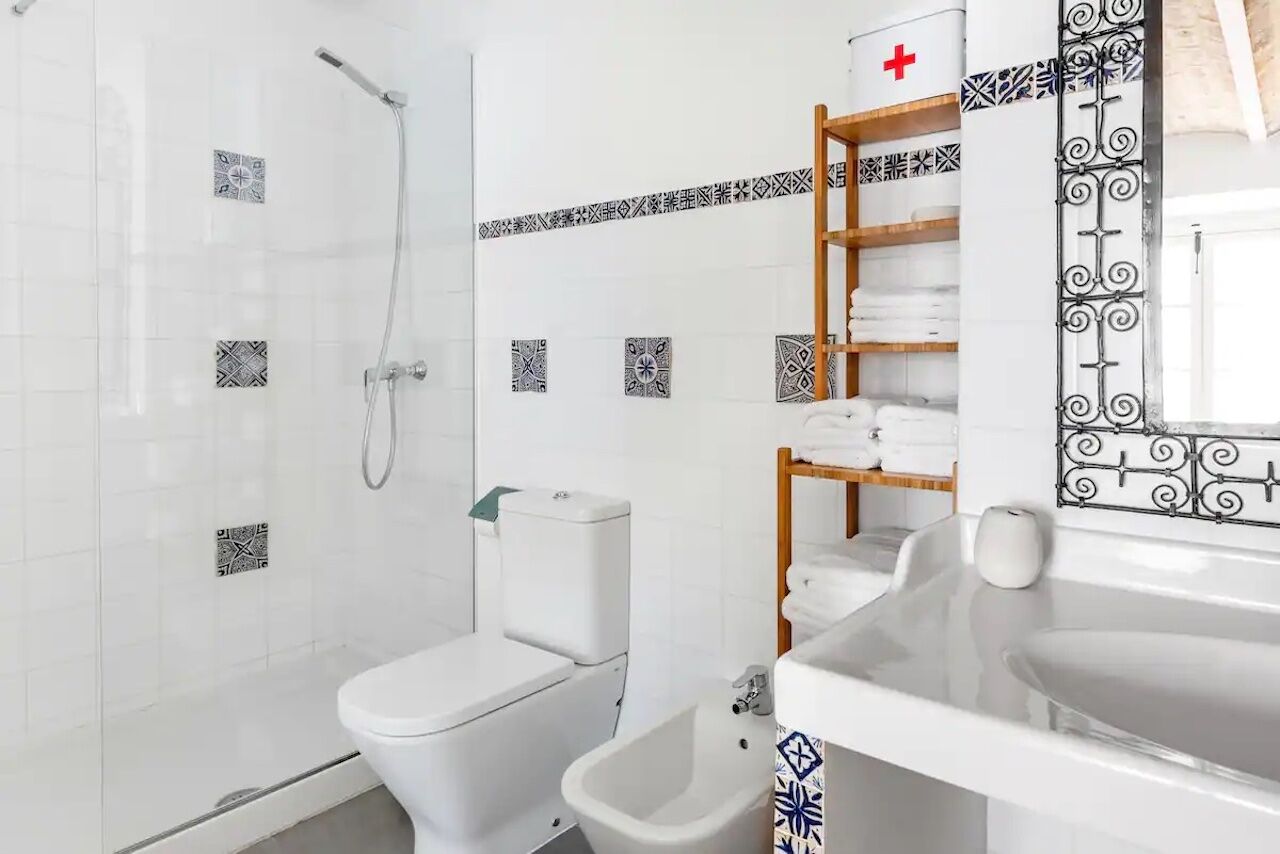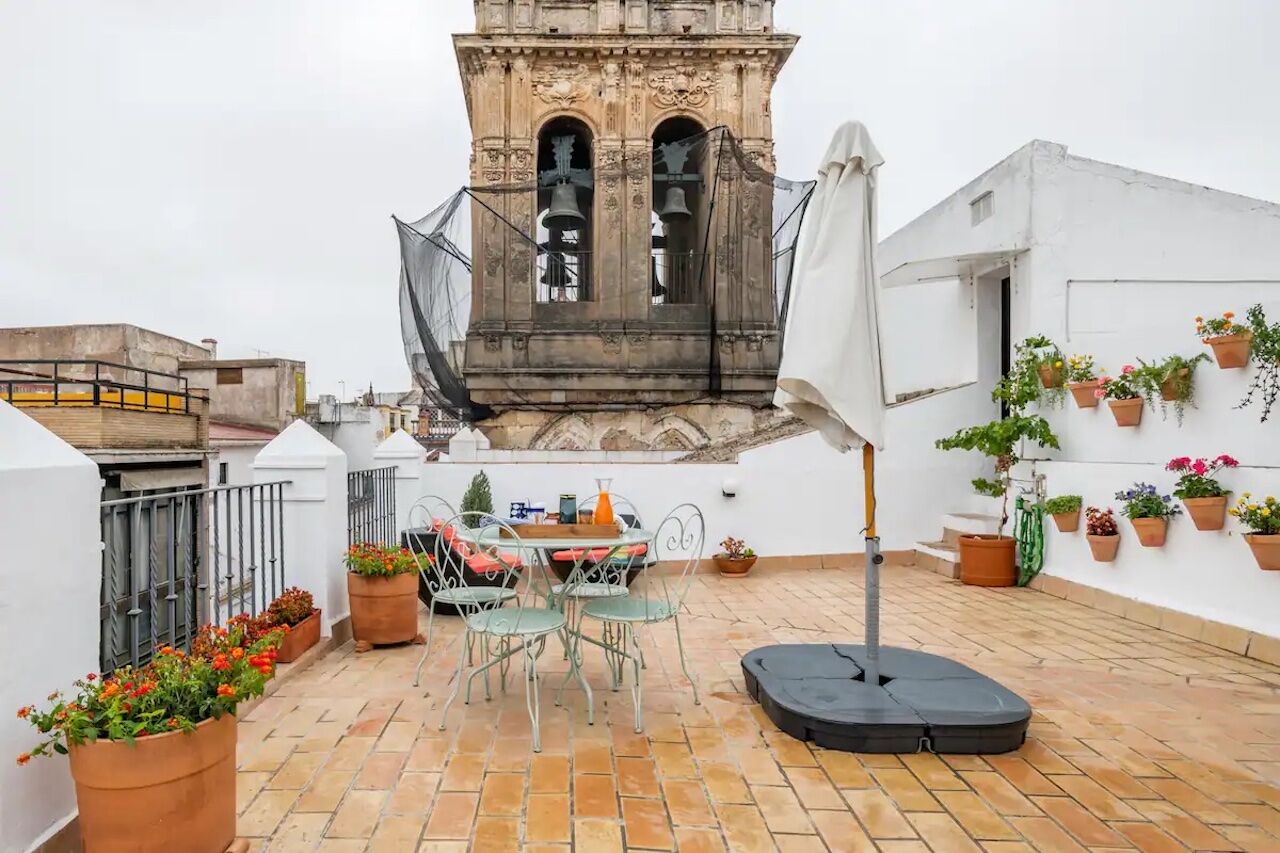 See more photos
A cheerful and inviting space that's perfect for a couple or solo travelers, this one-bedroom Airbnb stands out for its thoughtful decoration and stunning terrace with views of the Church of the Divine Savior of Seville and the tower from its days as a former mosque. Outfitted with a modern kitchen, large living room with big windows to let in the sunlight, and a comfortable bedroom, the apartment perfectly blends contemporary comforts with its original features.
One bedroom, two guests
Price per night: $141
Penthouse With Unbeatable Views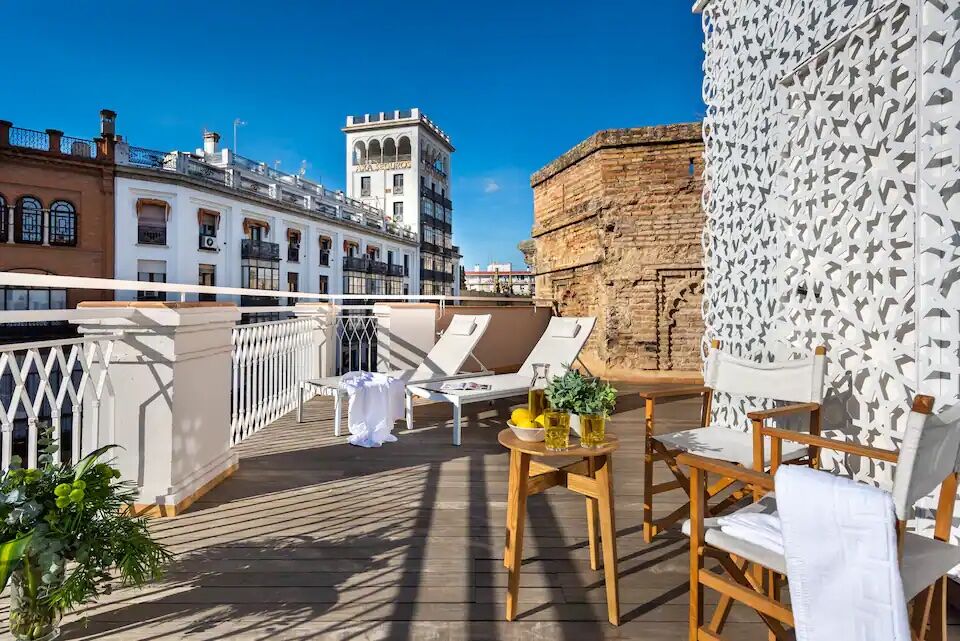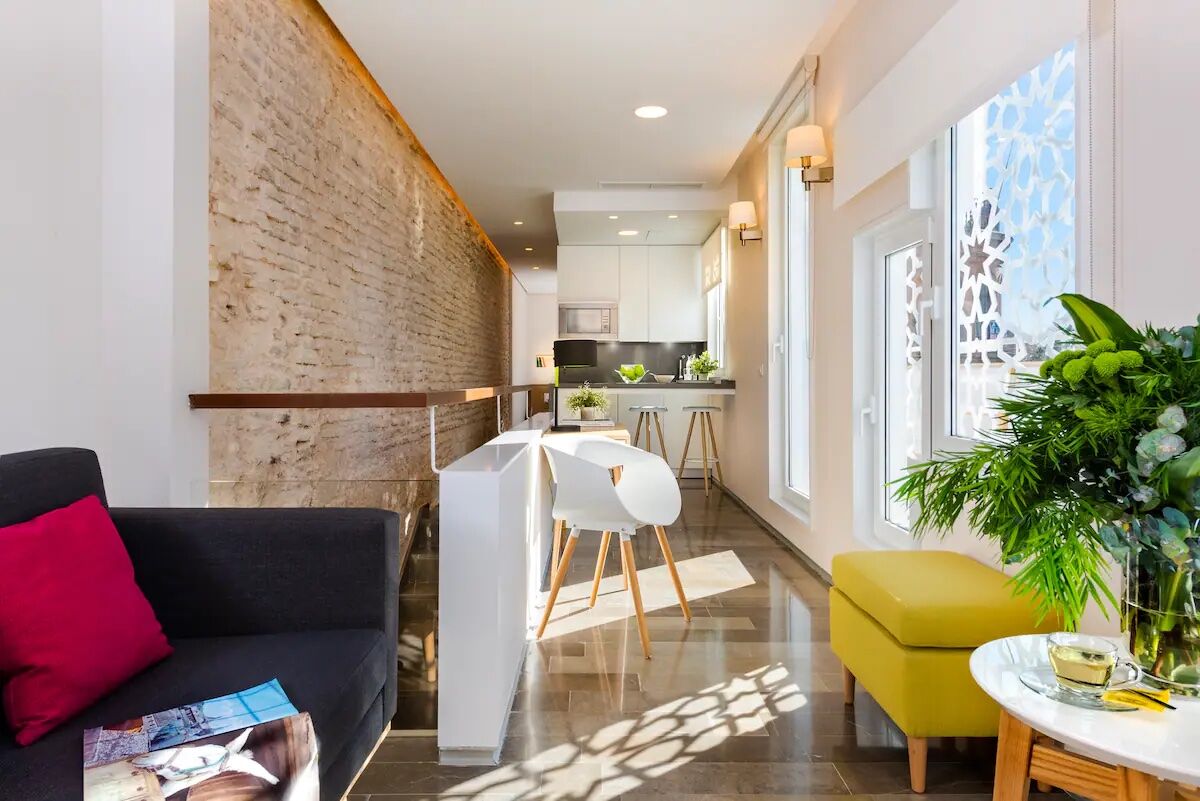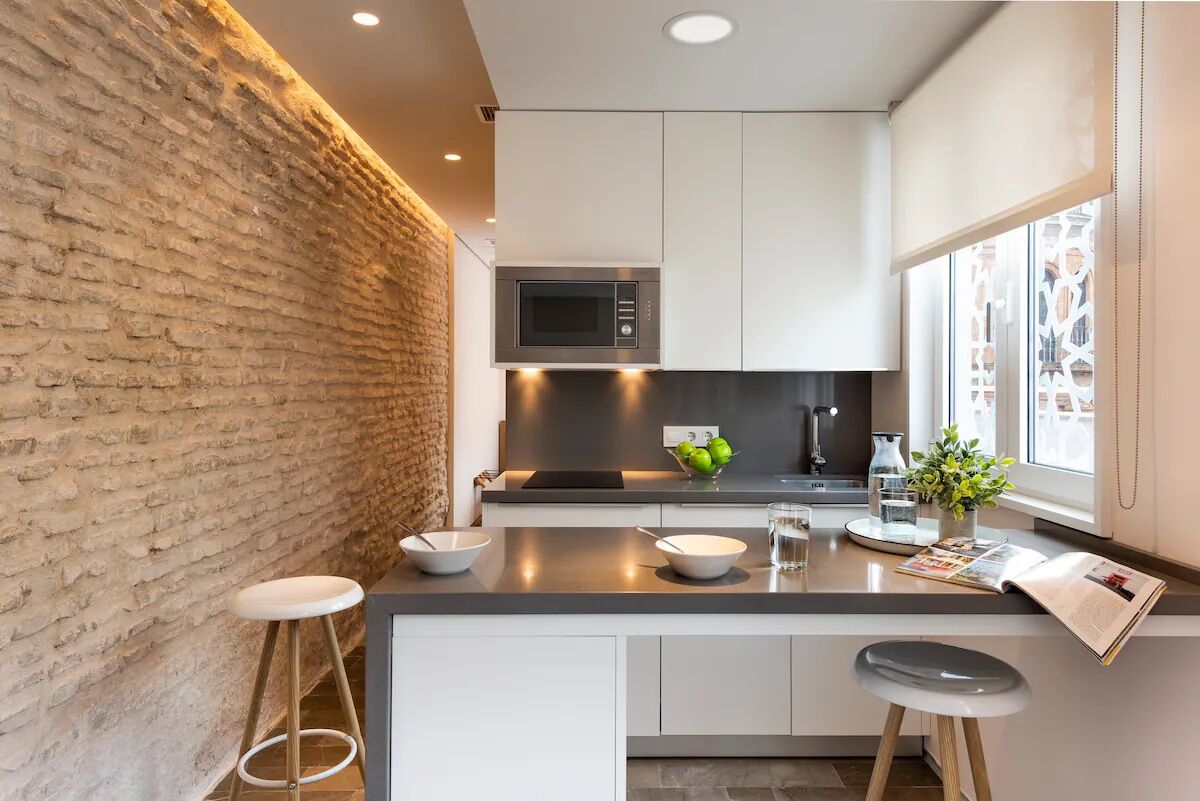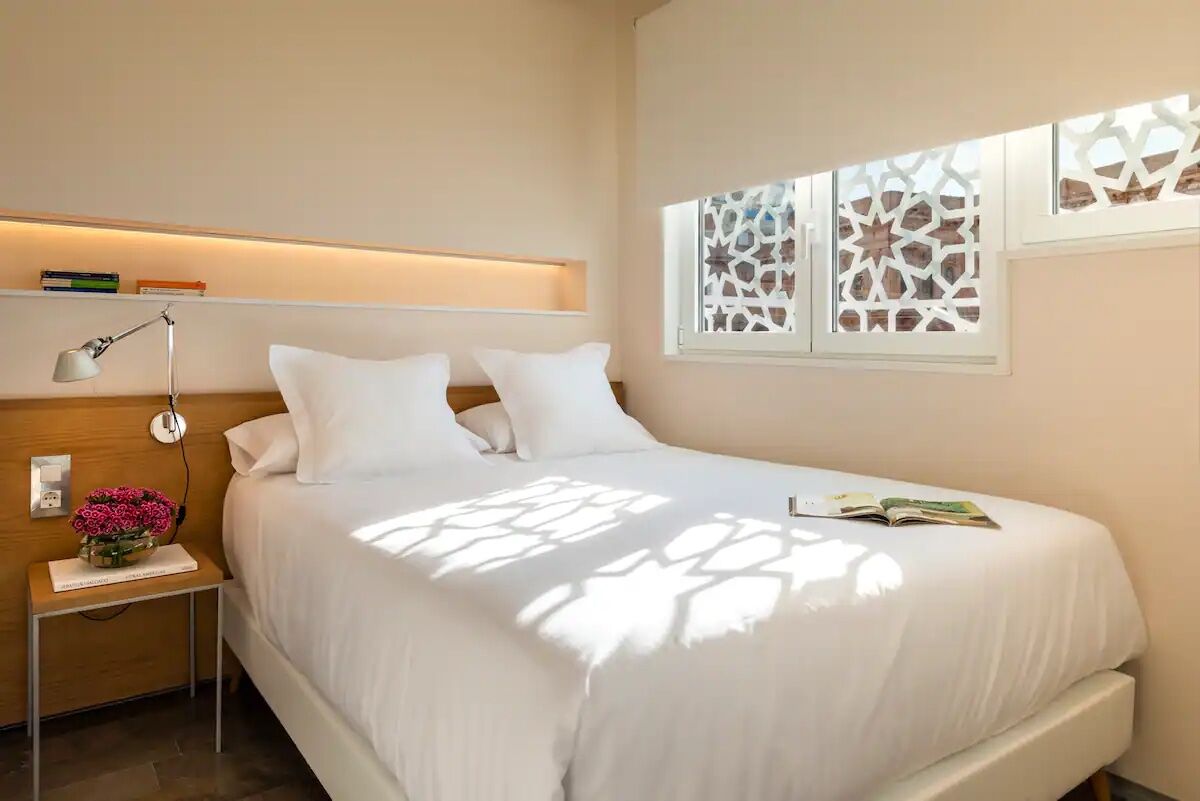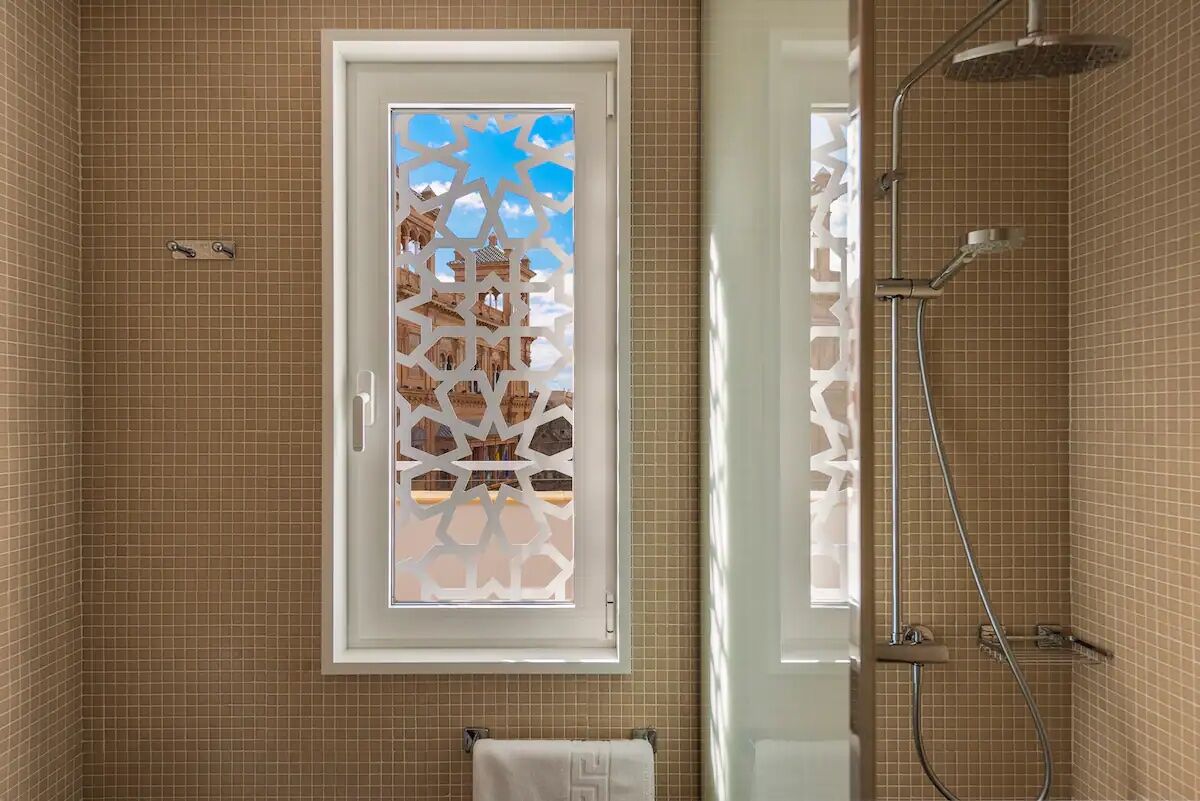 See more photos
Digital nomads, your Seville Airbnb is calling. Located near the bustling Seville's Cristóbal Colón avenue, this one-bedroom apartment has a dedicated work space to keep you focused, although the sunny rooftop terrace is likely to distract. The good news is that you're walking distance to the Seville Cathedral and La Giralda, Alcázar, and Archivo de Indias, which means you can easily split up the day between sightseeing and hunkering down at the apartment. The kitchen and living rooms are relatively small but fully equipped — perfect for one or two guests.
One bedroom, two guests
Price per night: $233
What did you think of this story?