The Top Portugal Airbnbs for an Unforgettable Trip To the Country's Coasts, Hills, and Cities
Travel to Portugal is all about nature, wine, food, and culture. As such, you want a Portugal Airbnb that complements the experience. Whether you plan to visit the eccentric capital city of Lison, stroll the plazas of Porto, hang by the beach, or escape to the hillsides, these are the best Portugal Airbnbs to have an unforgettable vacation.
We hope you love the Portugal Airbnbs we recommend! Just so you know, Matador may collect a small commission from the links on this page if you decide to book a stay. Listed prices are accurate as of the time of publication.
---
---
Beachfront Airbnbs in Portugal
Luxury beachfront villa in Colares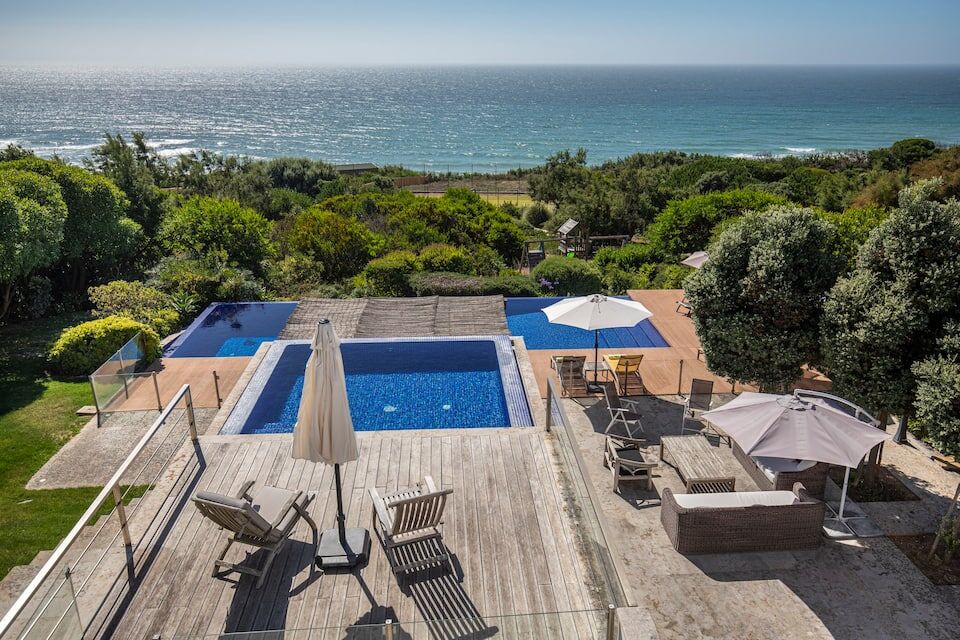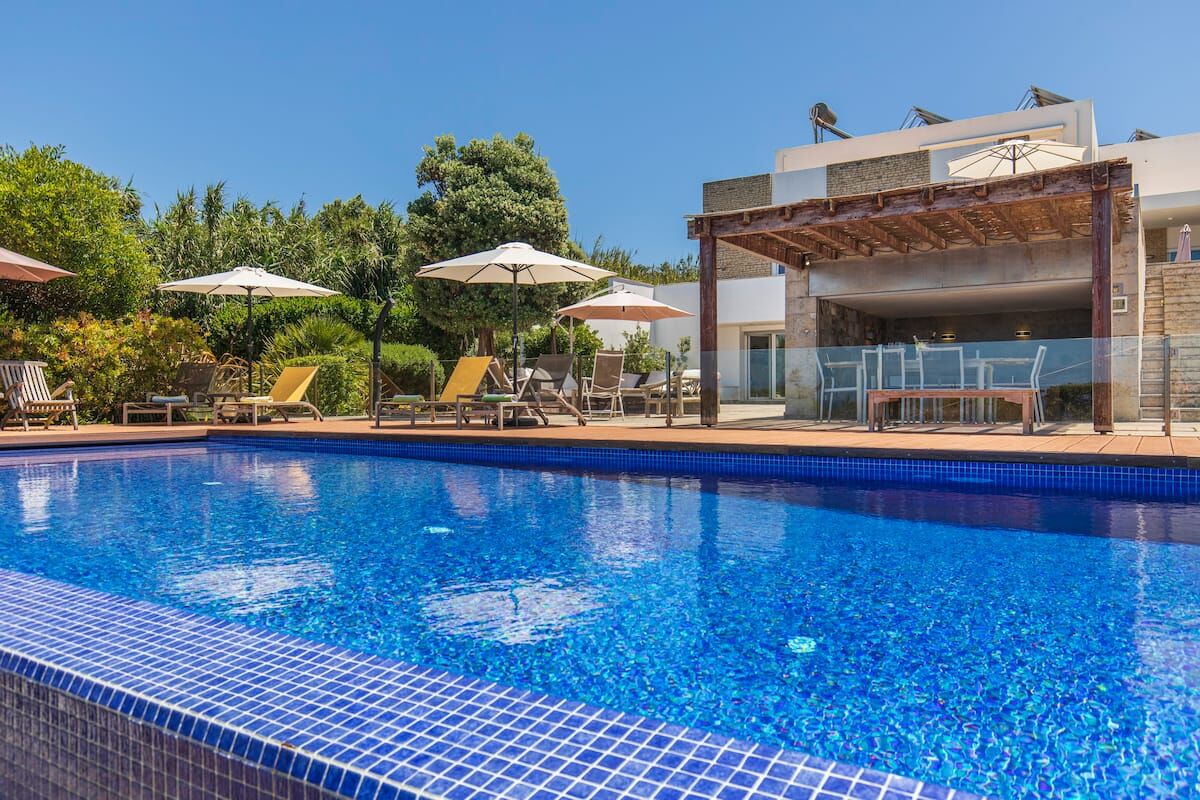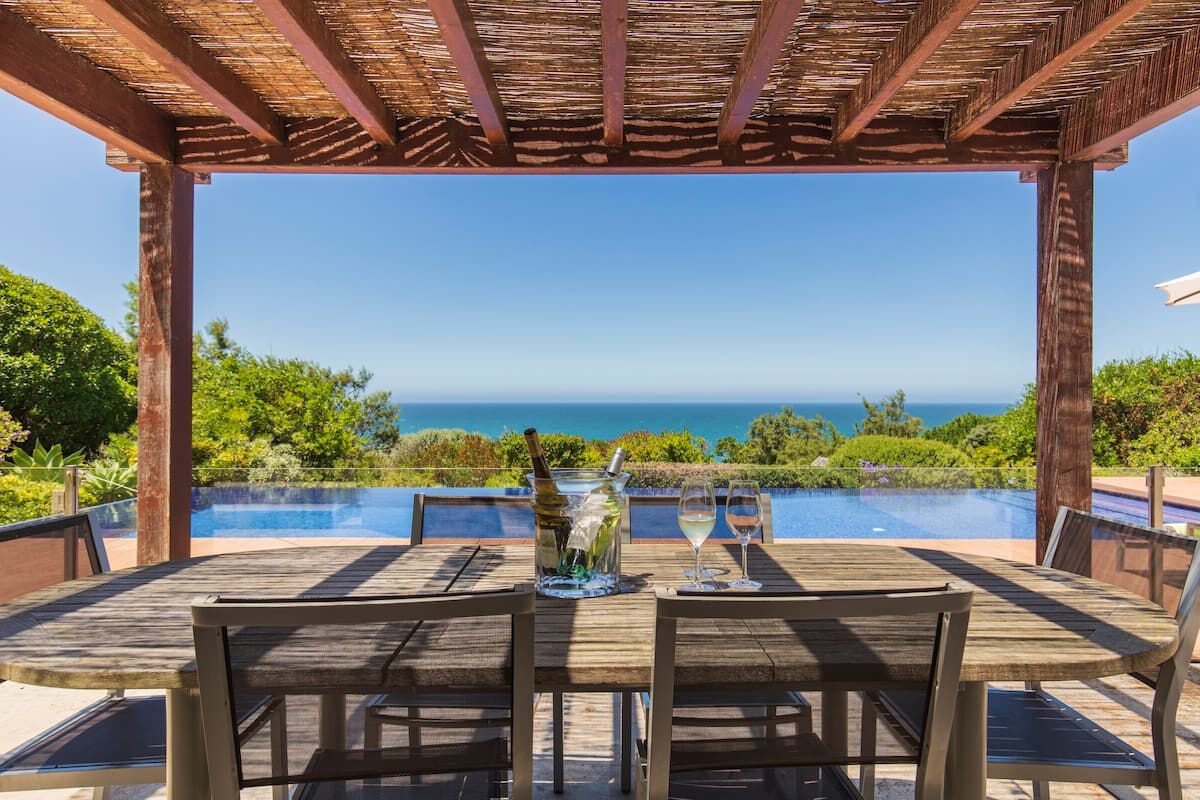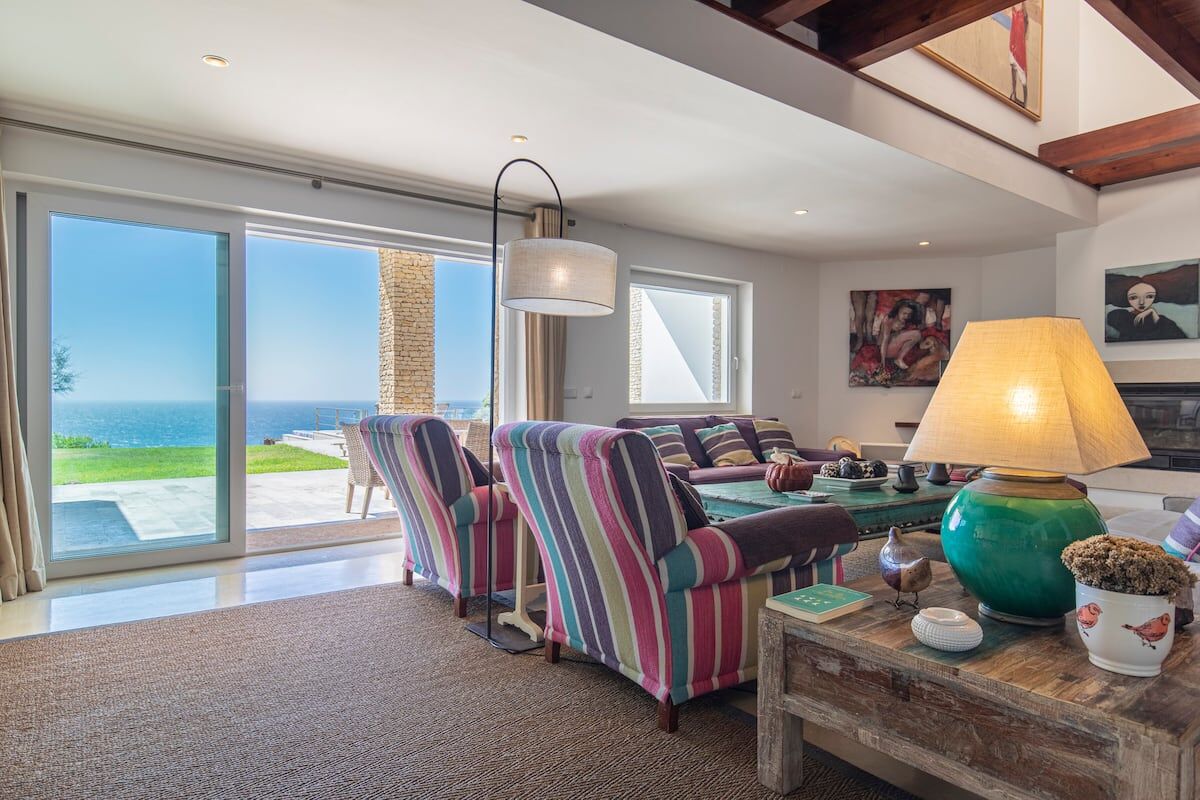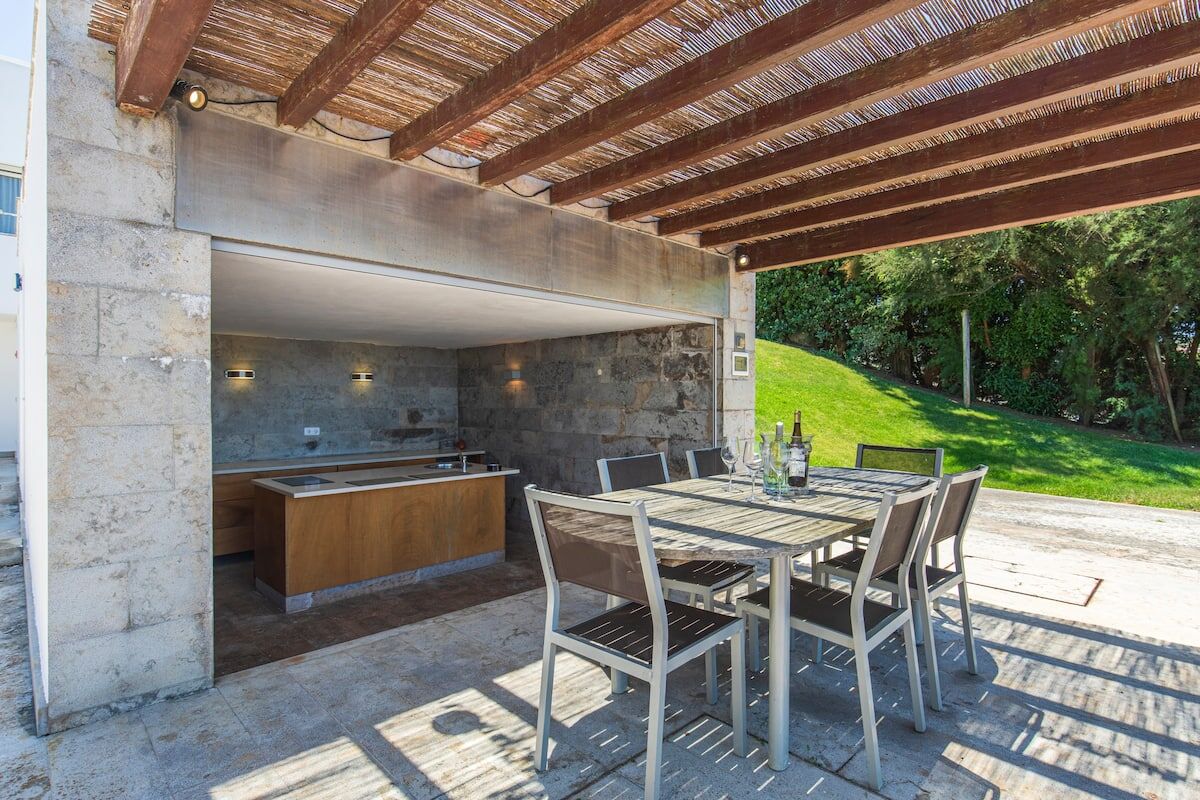 The turquoise and blue waters of the Atlantic and the rugged yellows, browns and greens of the Portuguese coast have never come together so well. This luxury beachfront villa in Colares features a massive outdoor chilling area with a pool overlooking the ocean. There's of course a pergola, and the entire setting gives way to a home that is nothing short of Hollywood-worthy. You can walk to the beach, cruise the sand, and then stroll to lunch or dinner at the plethora of nearby cafes and restaurants.
Sixteen guests, eight bedrooms
Price: $844 per night
Casa na Costa Alentejana House on Alentejo Shore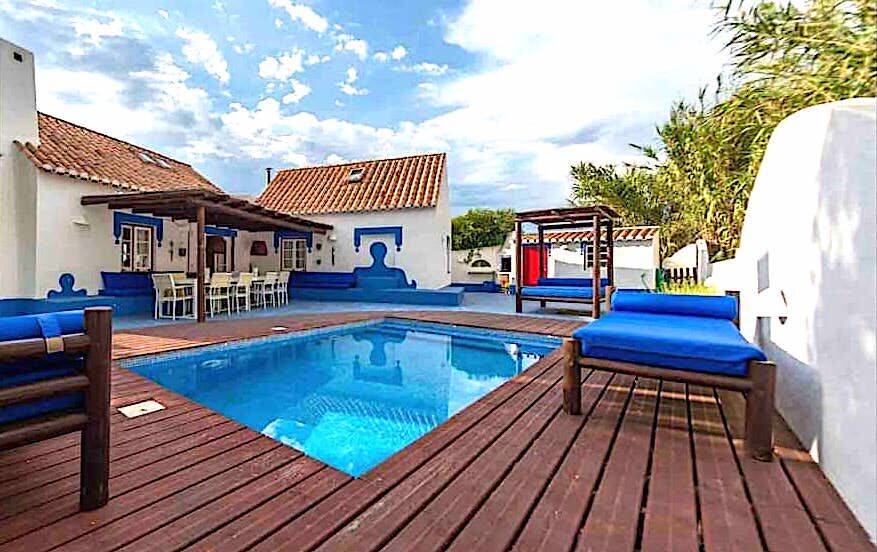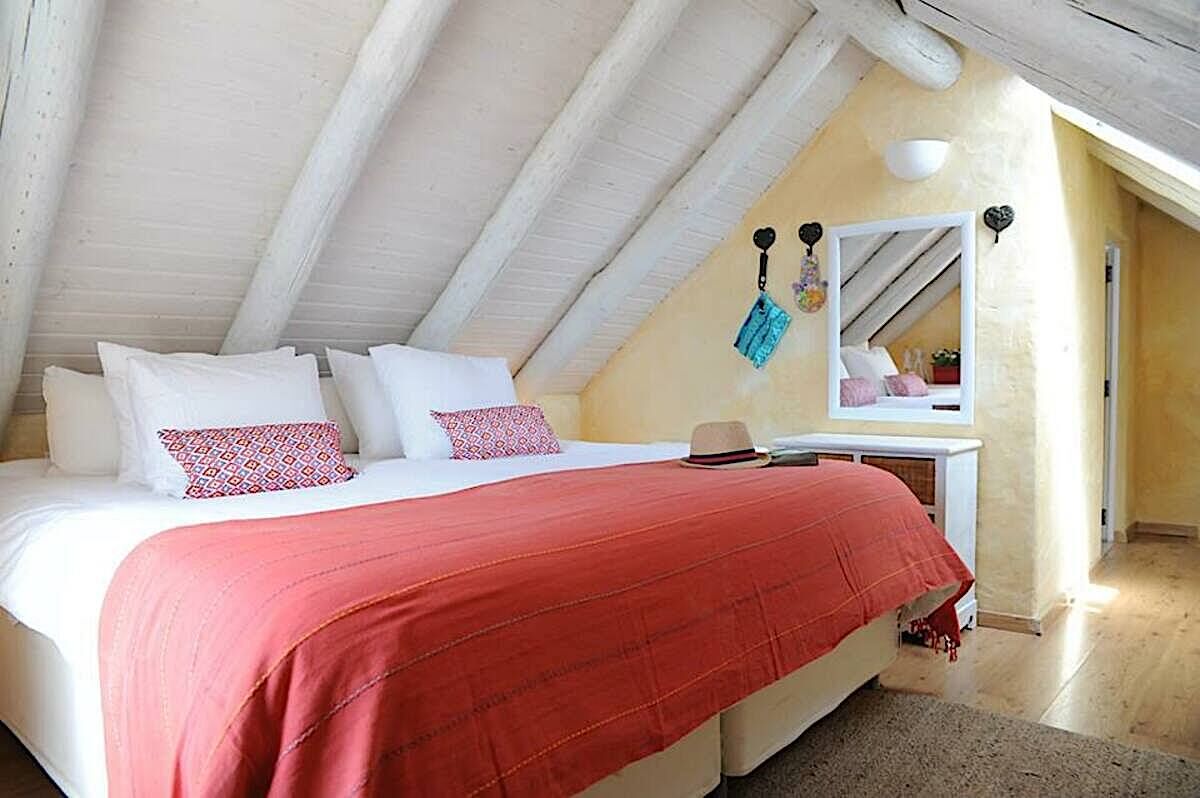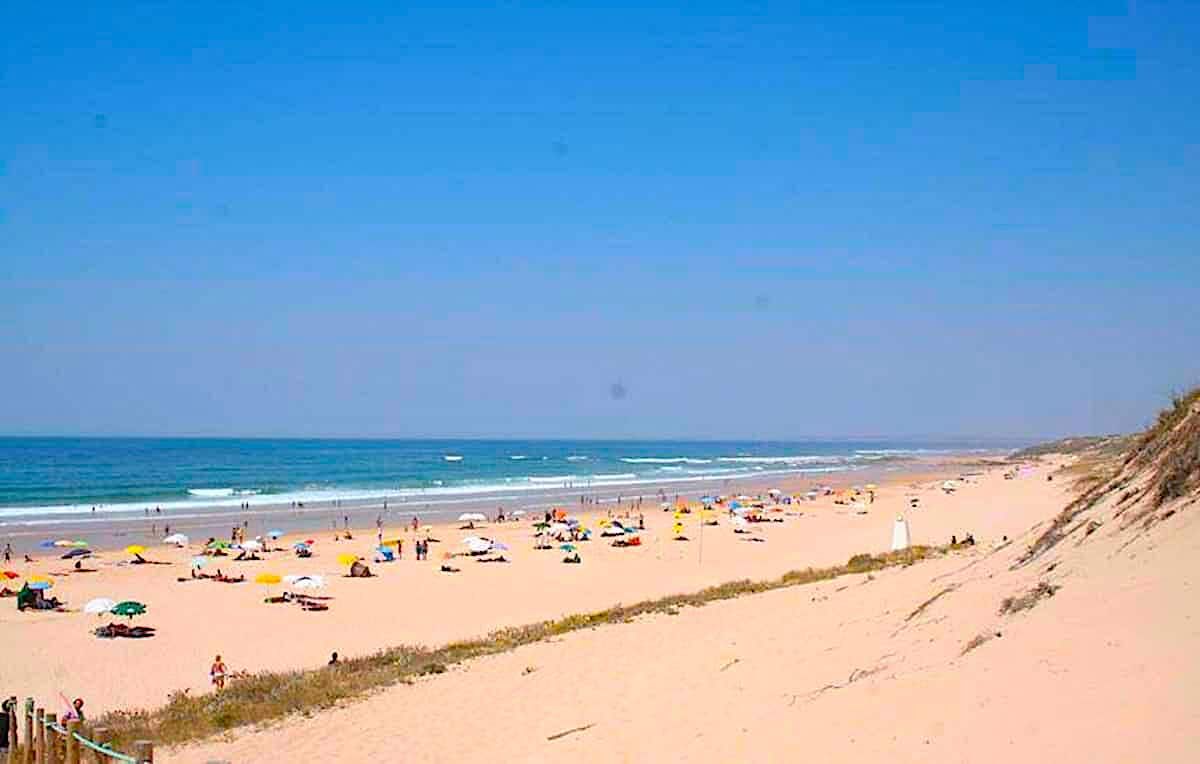 Staying within a natural reserve near the beach is a vacation dream. This Alentenhana house is the living embodiment of that dream. Cozy and convenient, you'll have easy access to the reserve and the beach. Hiking and long walks are aplenty. When it's time to chill, the home has a fireplace and a large kitchen perfect for trying your hand at Portugal's coastal classics (if you master a Cataplana de Marisco, please let us know your secrets).
Eight guests, flour bedrooms
Price: $363 per night
Penthouse Praia luxury surfshack and retreat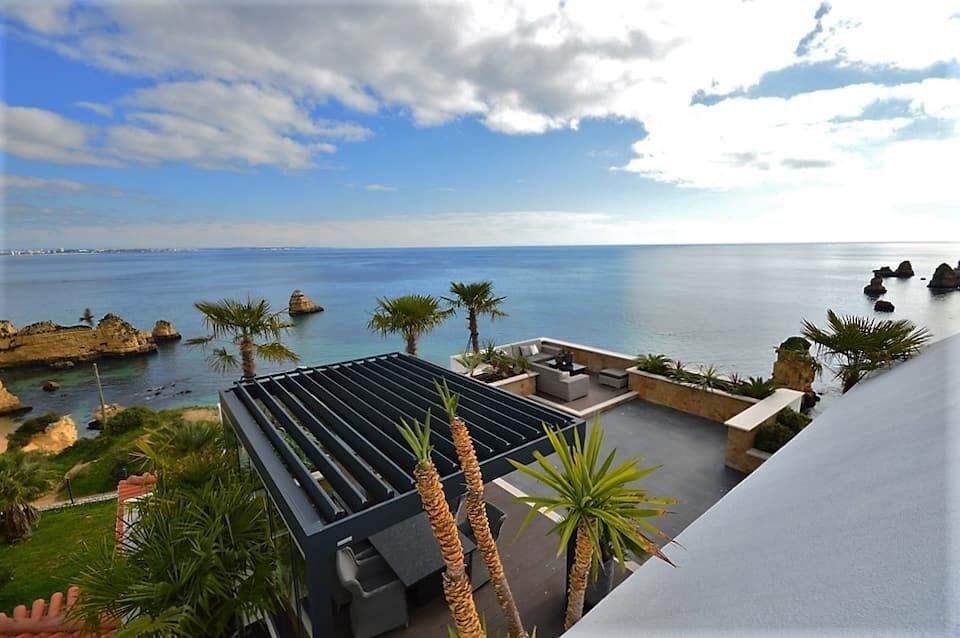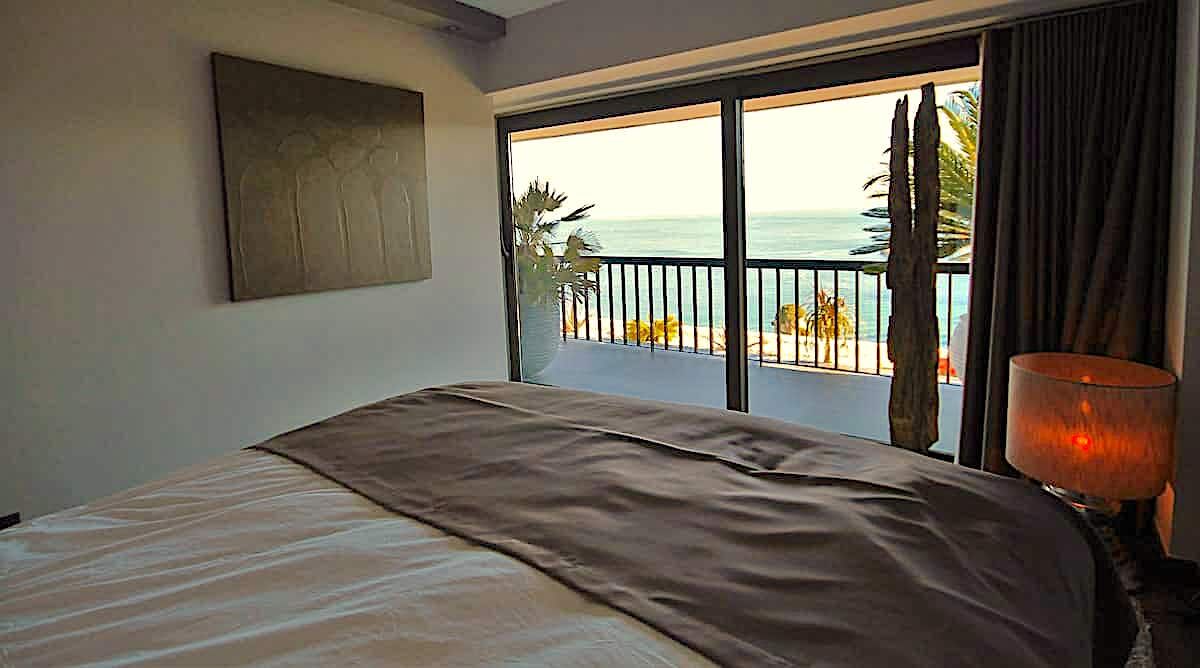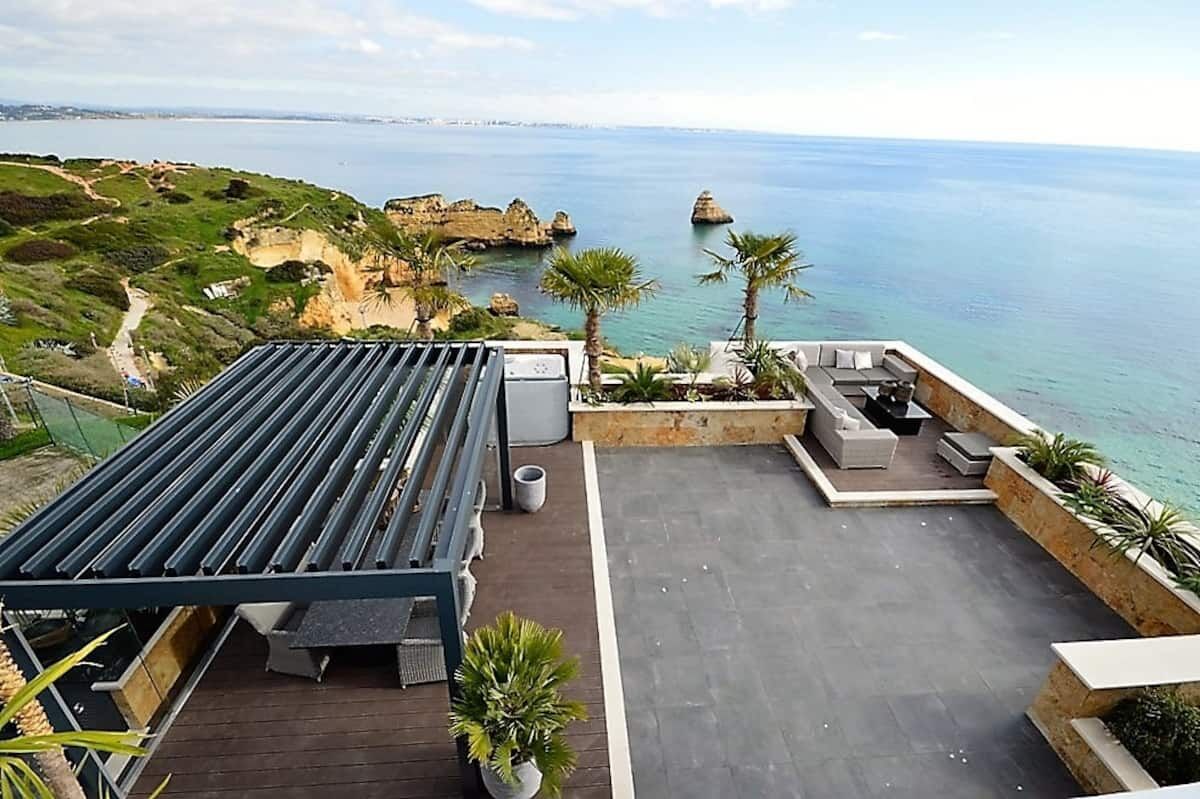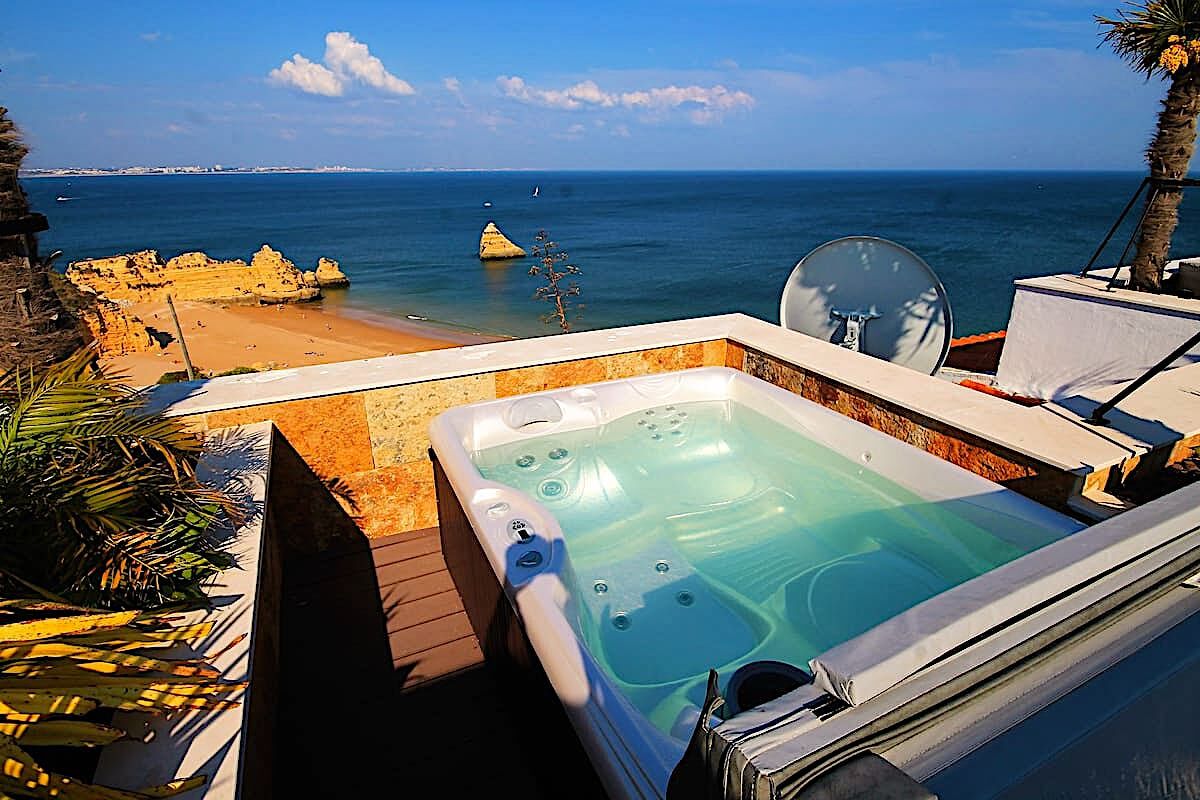 This large penthouse unit sits just above Dona Ana Beach. The waves are nice, the water is comfortable, and the surrounding village is a beach lover's paradise. Inside are the trimmings of royalty — the kitchen is well stocked and the open plan leaves the sun to fill in the voids. It's luxurious to the fullest extent, with high thread counts and expansive windows opening to the ocean. And the sunsets over the water are the stuff of legend.
Six guests, three bedrooms
Price: $314 per night
Top Airbnbs in Porto
Luxurious 'Casa Marmelo' overlooking river and hills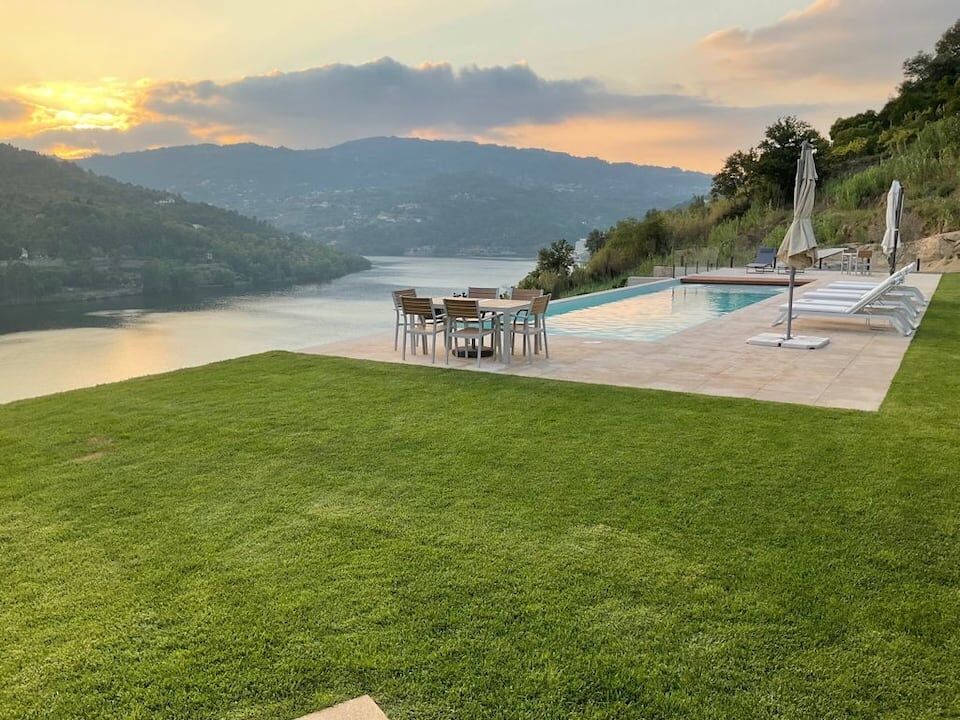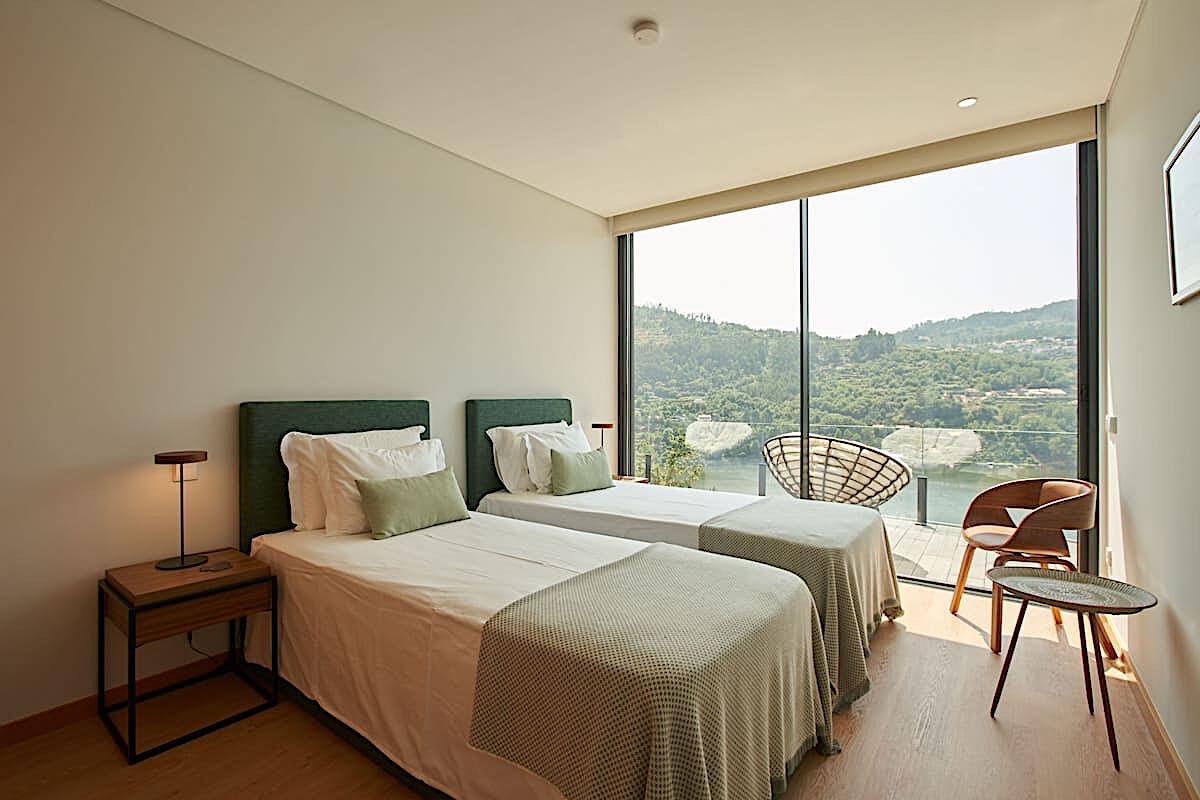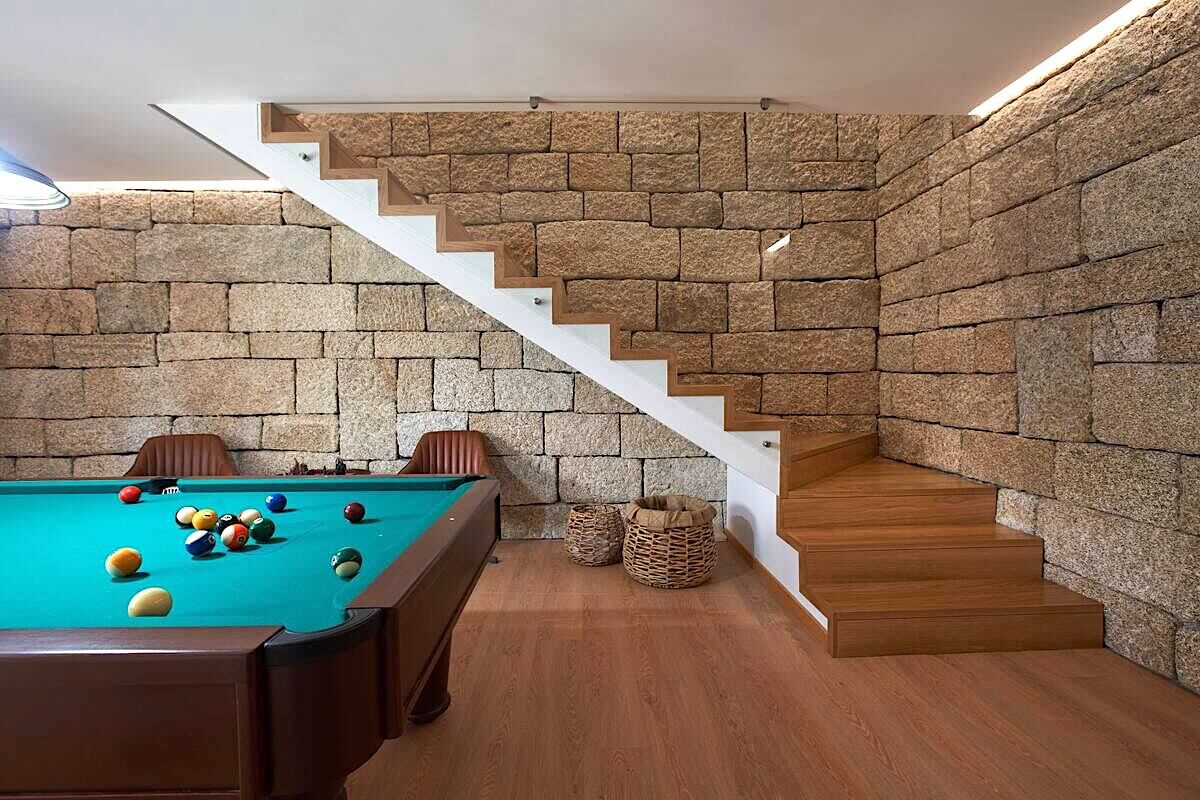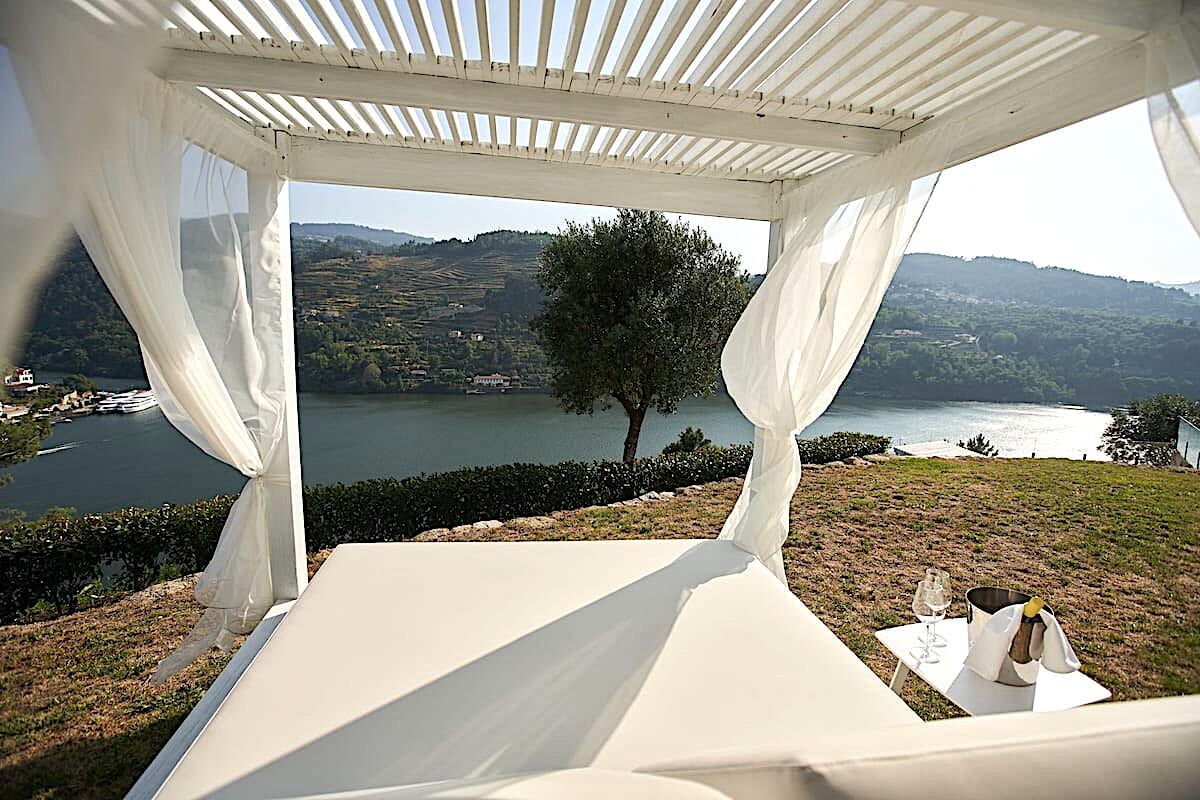 High in the hills outside Porto is this luxurious retreat overlooking the Douro and Bestanca Rivers. Catch golden hour from the infinity pool, where the sun sparkles off the river and casts a glow over the entire property. It only gets better from there — the living space features expansive windows and a terraced garden from which to sip wine and overlook the river valley below. The property features a pool table and large indoor and outdoor dining spaces. You'll likely spend most of your time rotating between the infinity pool and the avocado chairs on the deck, however — the views from both are unparalleled.
Eight guests, four bedrooms
Price: $564 per night
Porto's Casa do Gólgota mansion on the river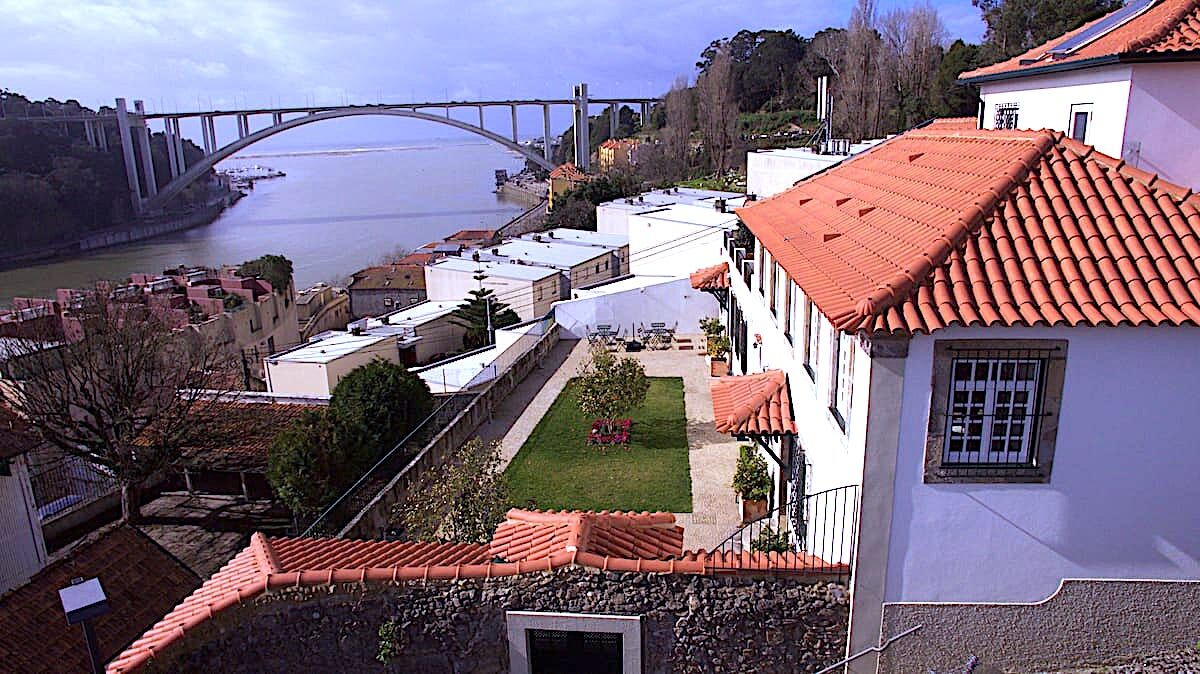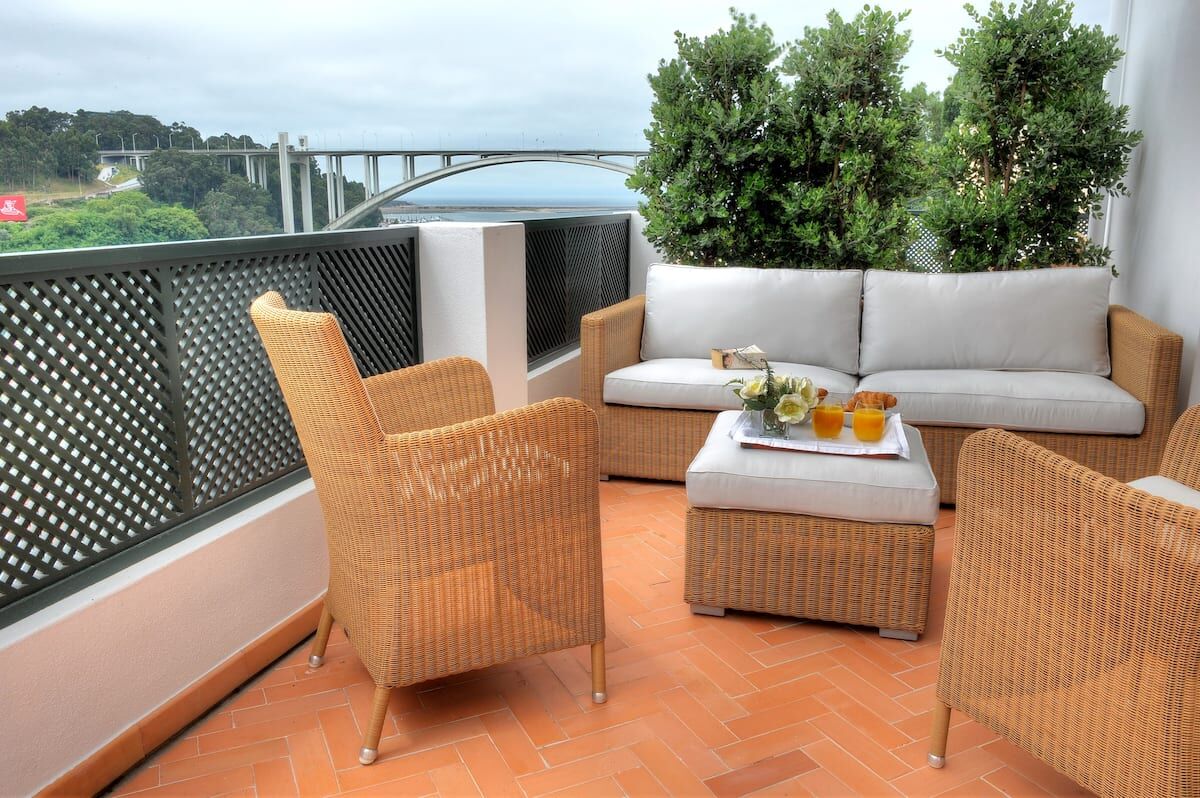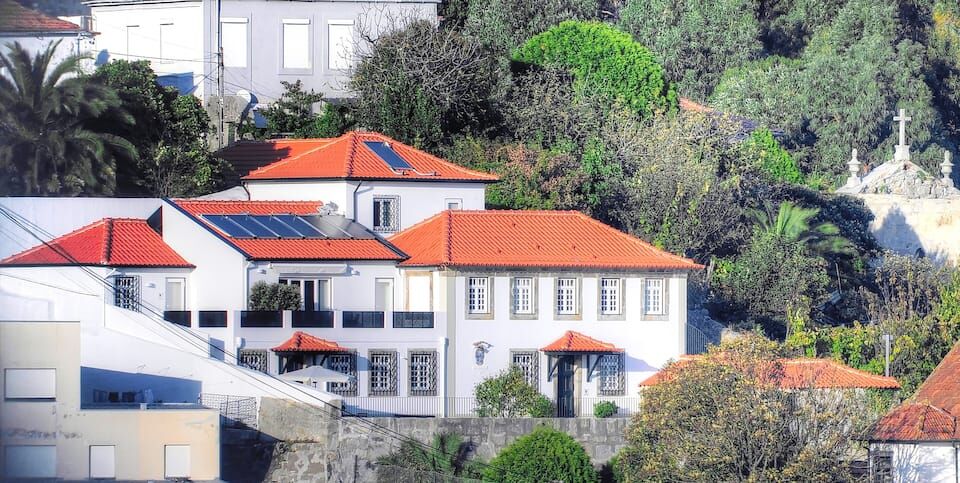 What if you could have the best of Porto's vibrant city life and the privacy that comes with staying in a secluded mansion? You can at this luxe mansion on the river — a solar-powered oasis occupying a stretch of property between the ocean and downtown Porto since the 8th Century. Here, you're literally staying in a piece of history — with all the trappings of modern luxury to boot. If visiting Porto with a larger group, there's no better place to ensure everyone has space without sacrificing the convenience of urban living.
Sixteen guests, seven bedrooms
Price: $686 per night
Bridge-view suite with large terrace overlooking Douro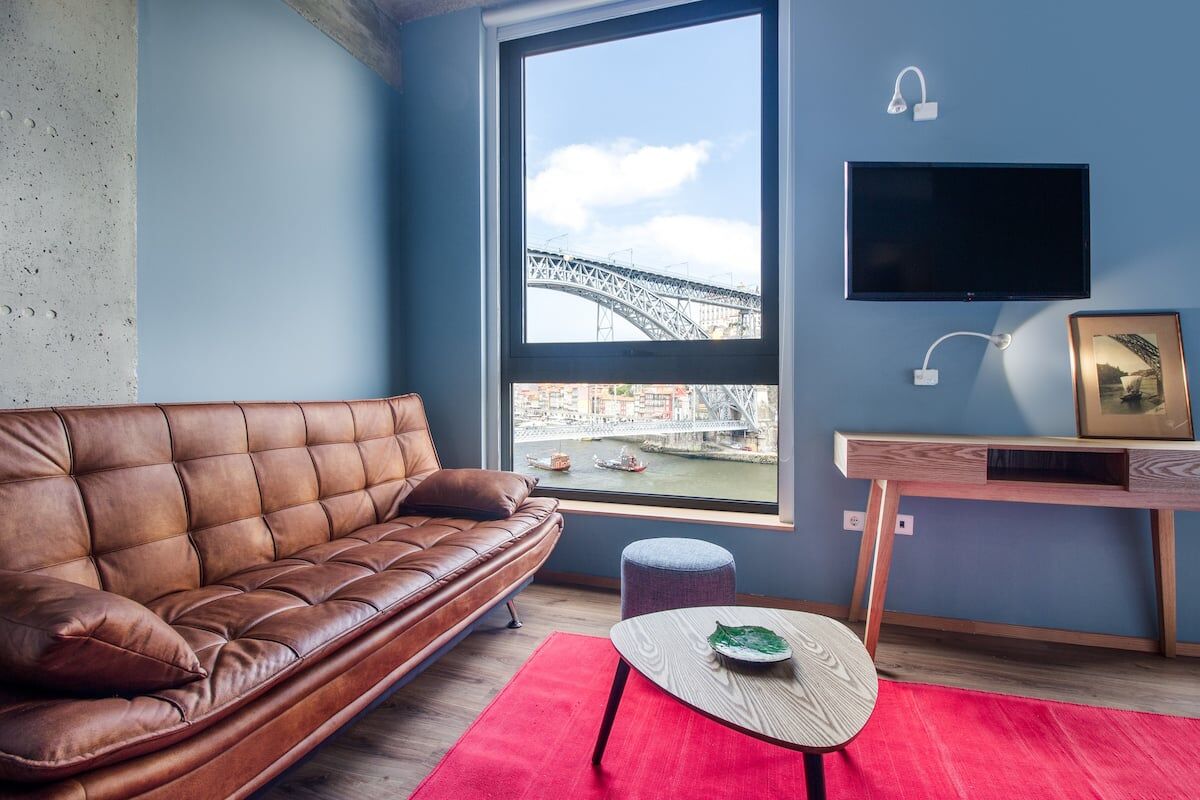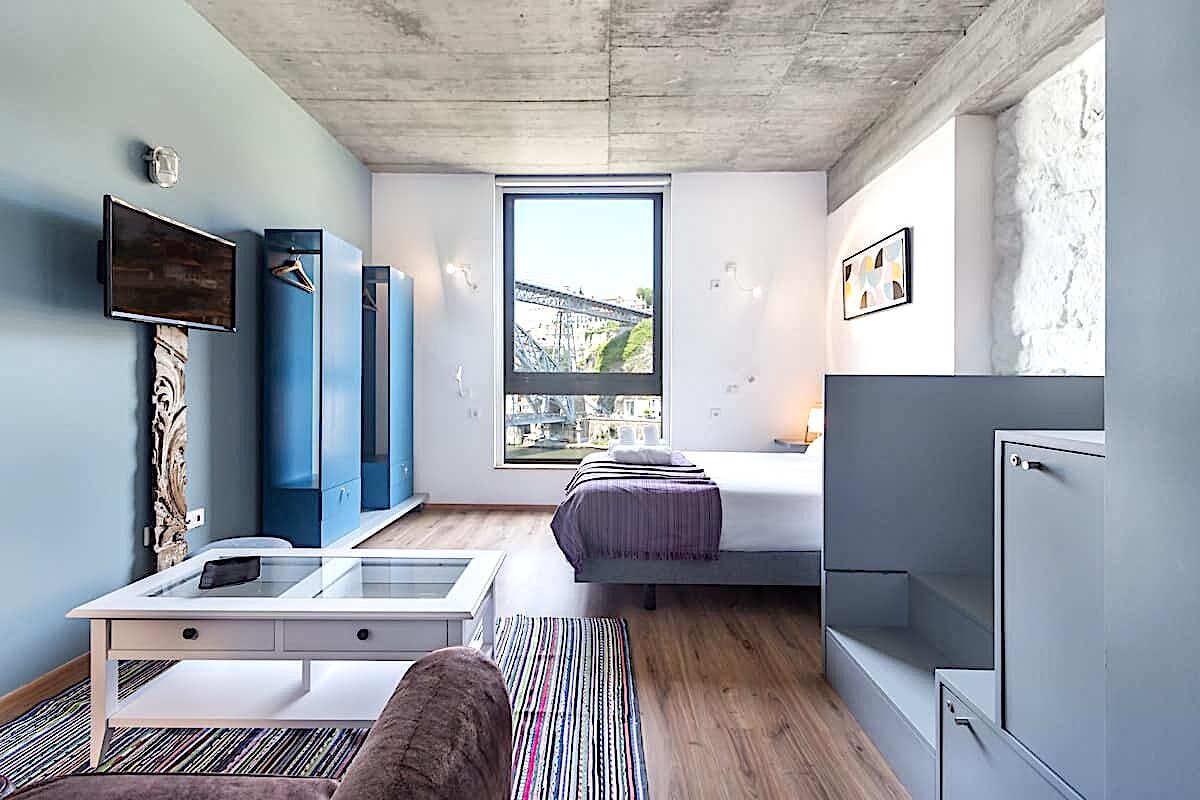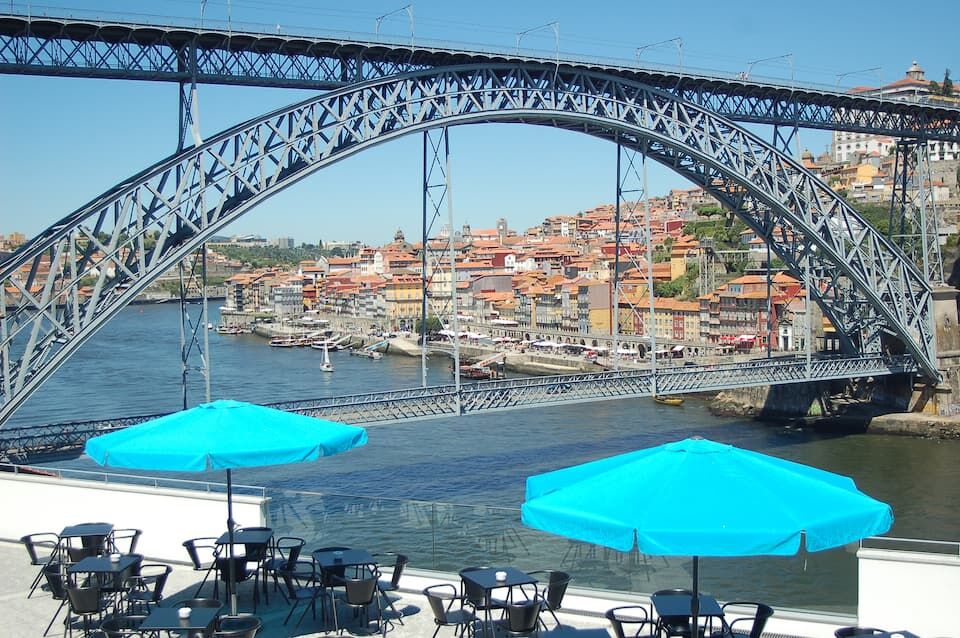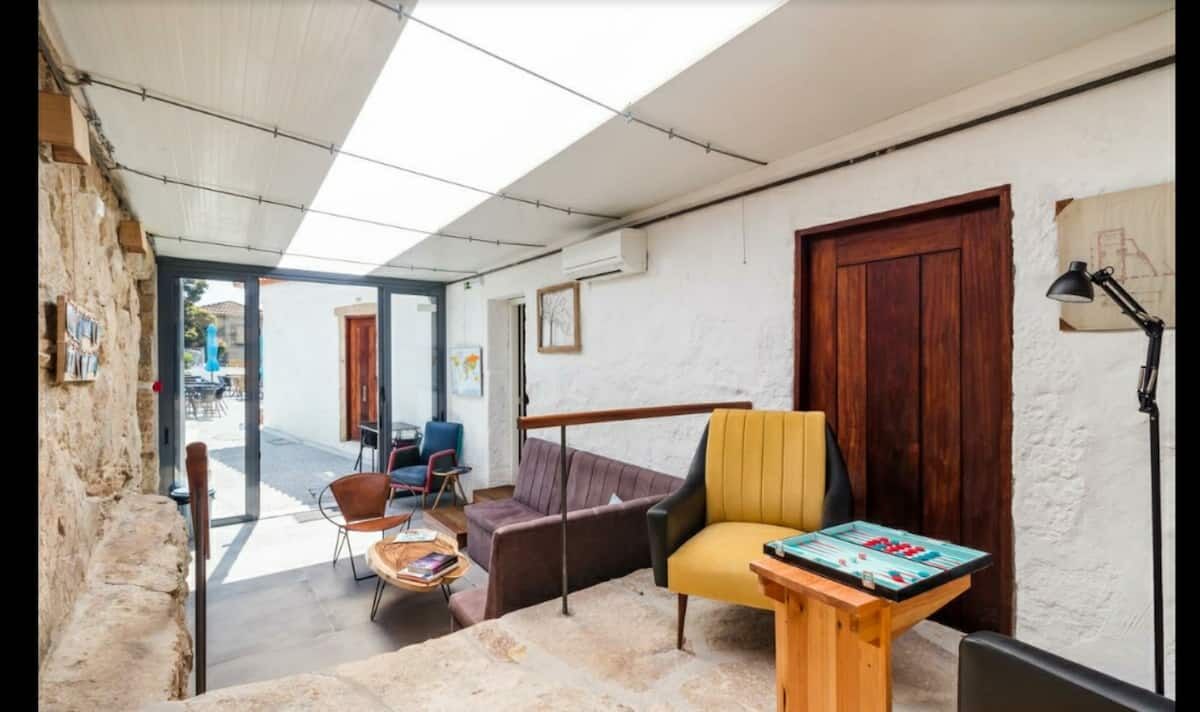 Coffee on the terrace watching the morning boats go by sounds pretty incredible right now if you ask us. This suite on the Douro River in central Porto is the spot for just that — a top-notch accommodation with a comfortable living space and all the views that brought you to Europe in the first place. Gaze out over the cityscape, walk to cafes and restaurants, and don't forget the wine — Porto doesn't wait until 5:00 to indulge, and neither should you.
Fourteen guests, seven bedrooms
Price: $784 per night
Top Airbnbs in Lisbon
Chiado penthouse in central Lisbon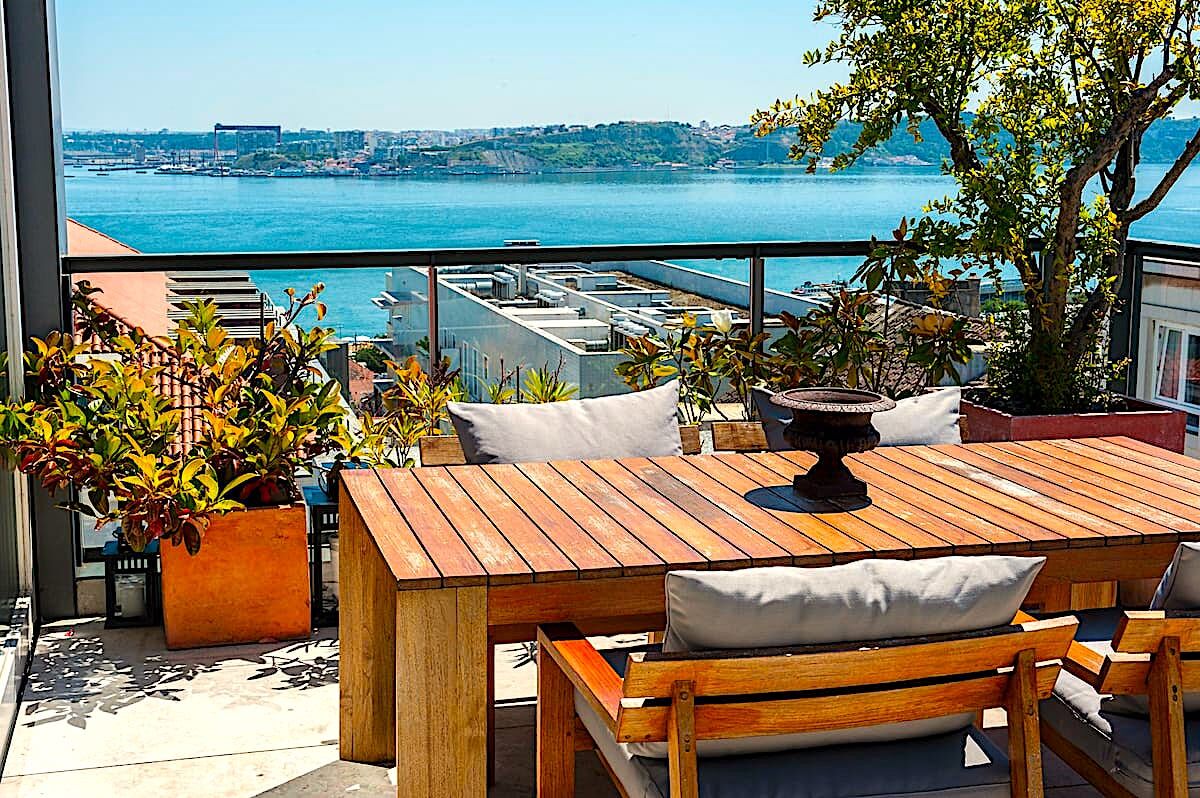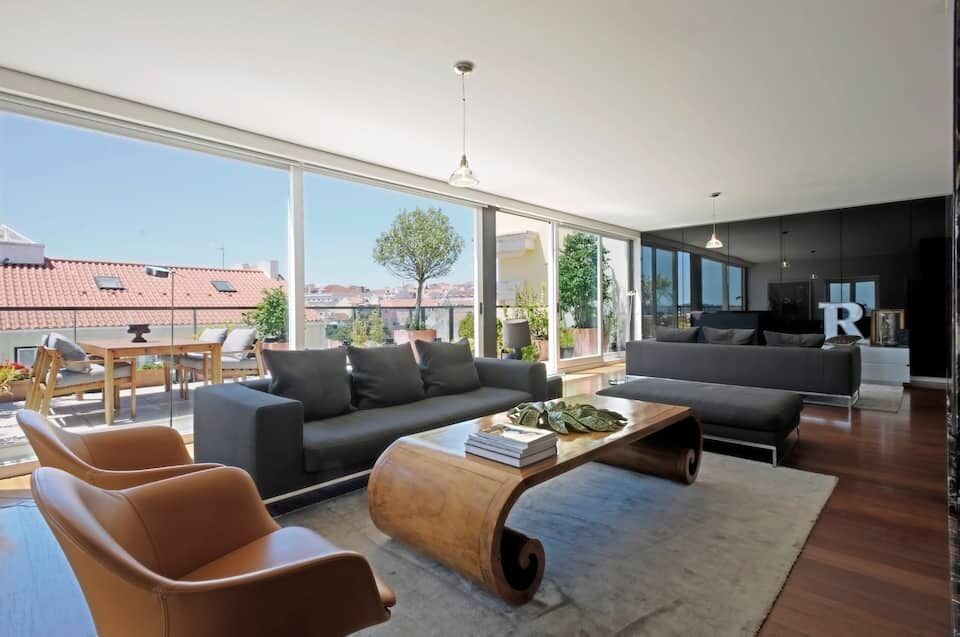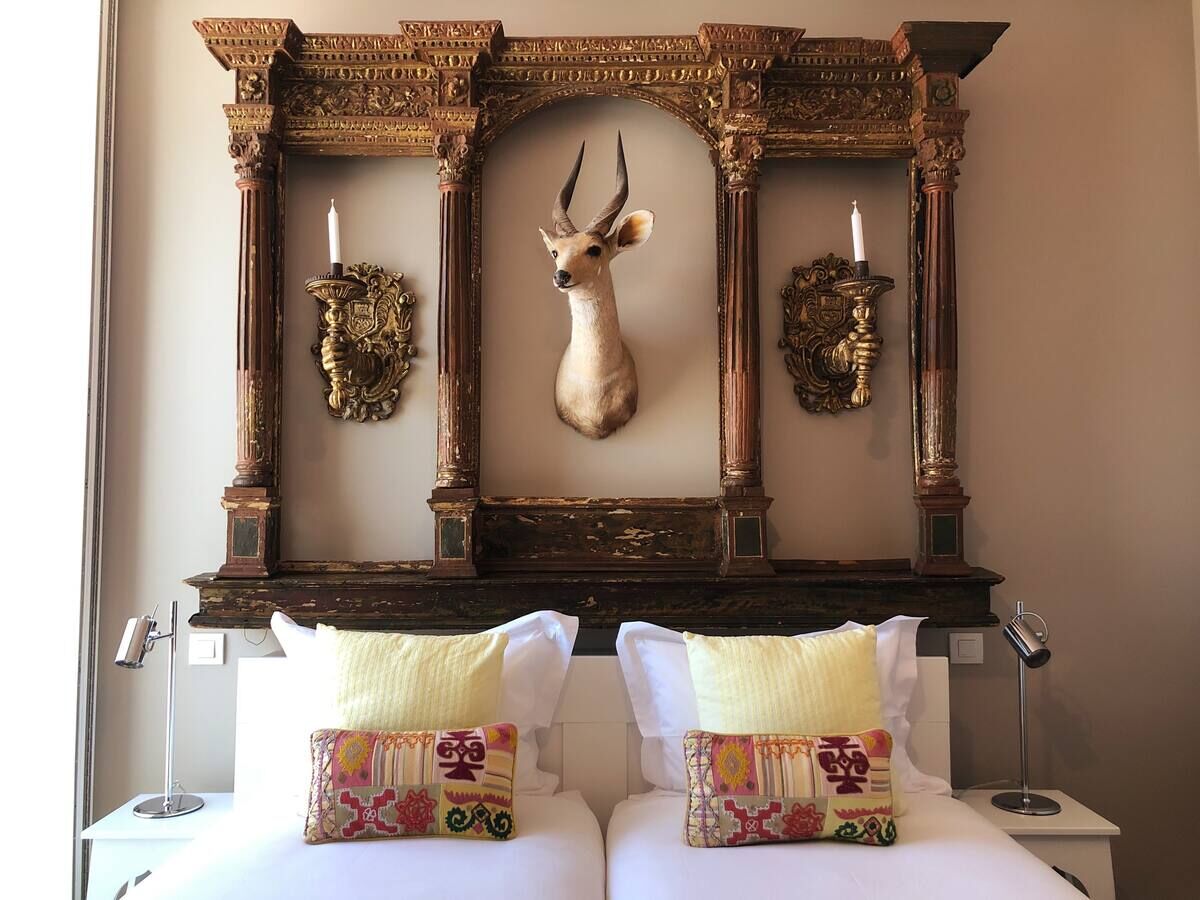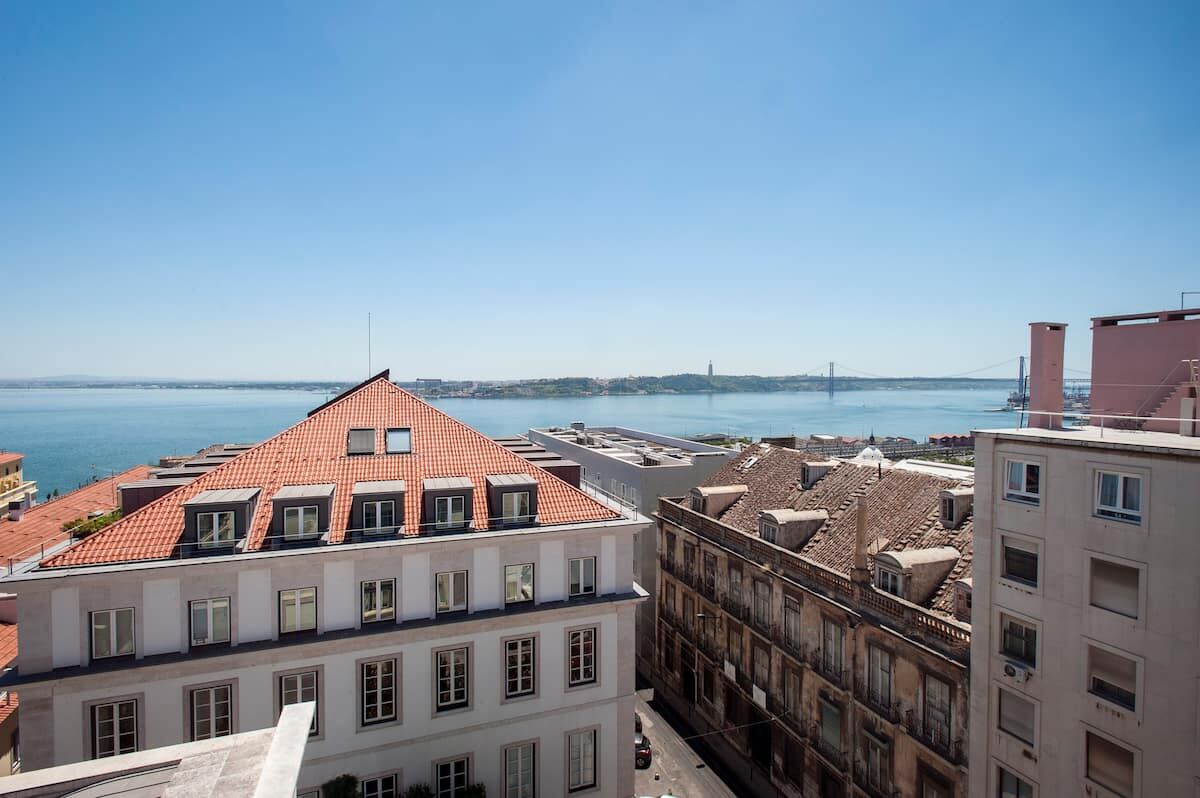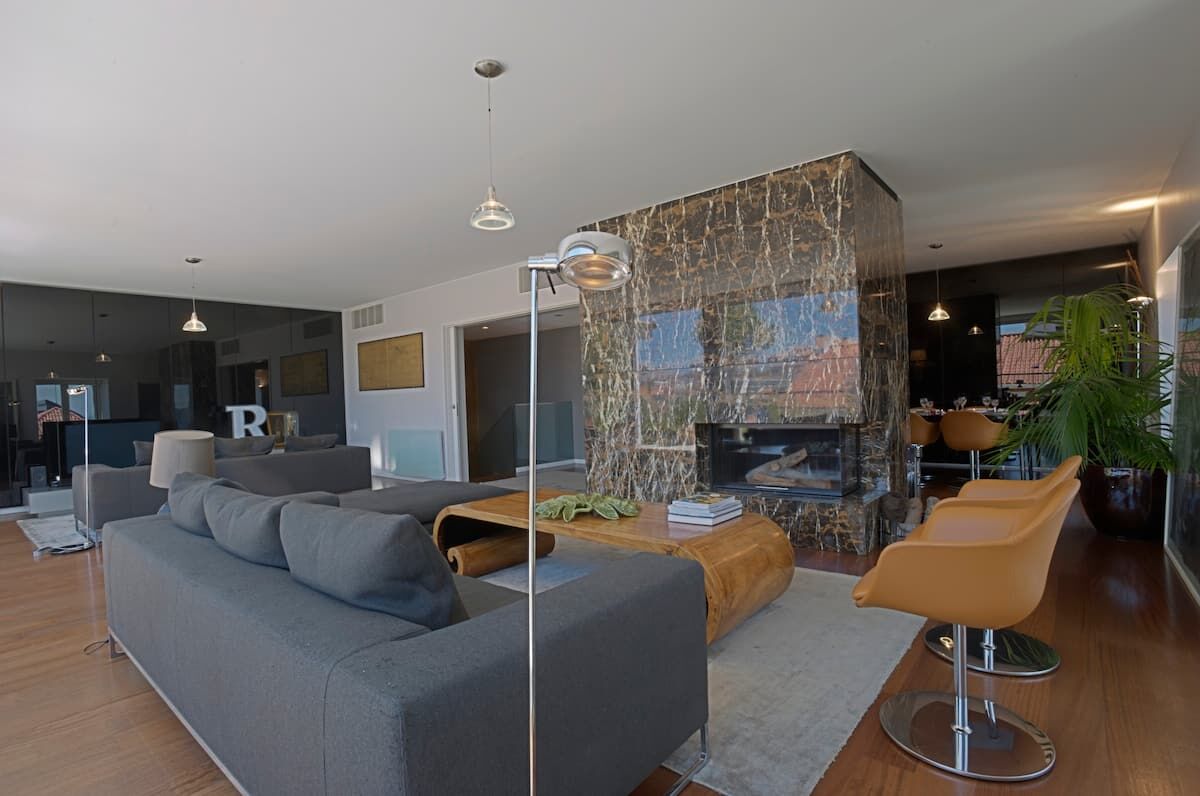 Lisbon's historical center is among Europe's most charming destinations. A stay within it is a must-do for all travelers to Portugal. The way to separate your trip from the rest is to optimize that stay with the best possible property, the most gorgeous views, and the easiest access to the city's food, cultural highlights, and nightlife. This penthouse apartment does just that. You'll overlook water and cityscape, walk to everything, and return to a tricked-out pad that resembles something out of a Connery-era James Bond film. Optimization complete.
Five guests, three bedrooms
Price: $364 per night
Amazing penthouse apartment overlooking city center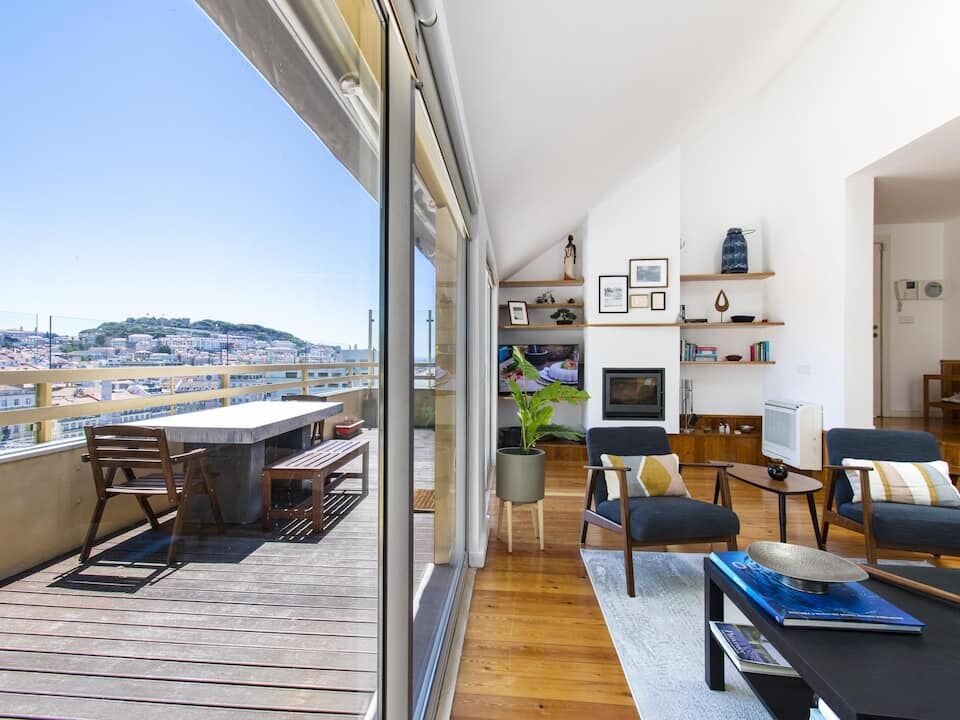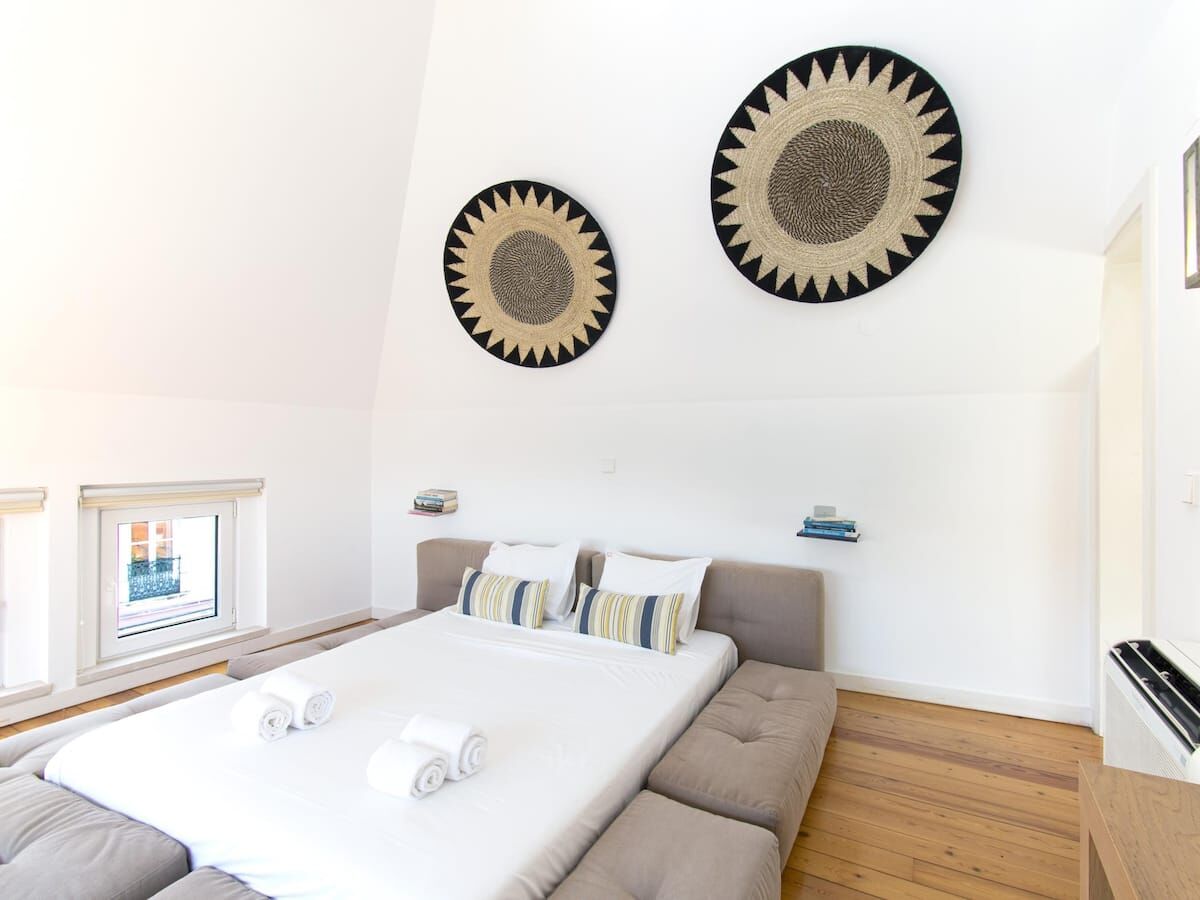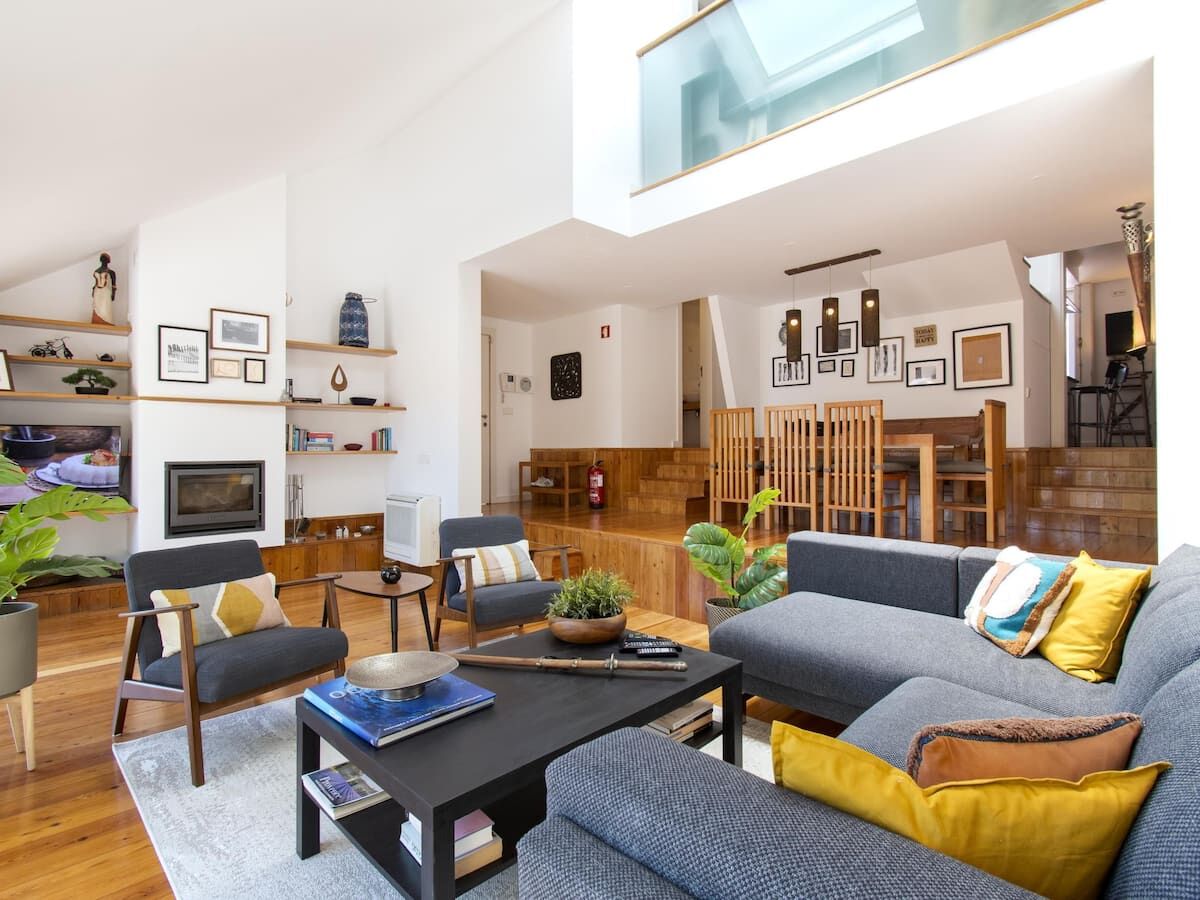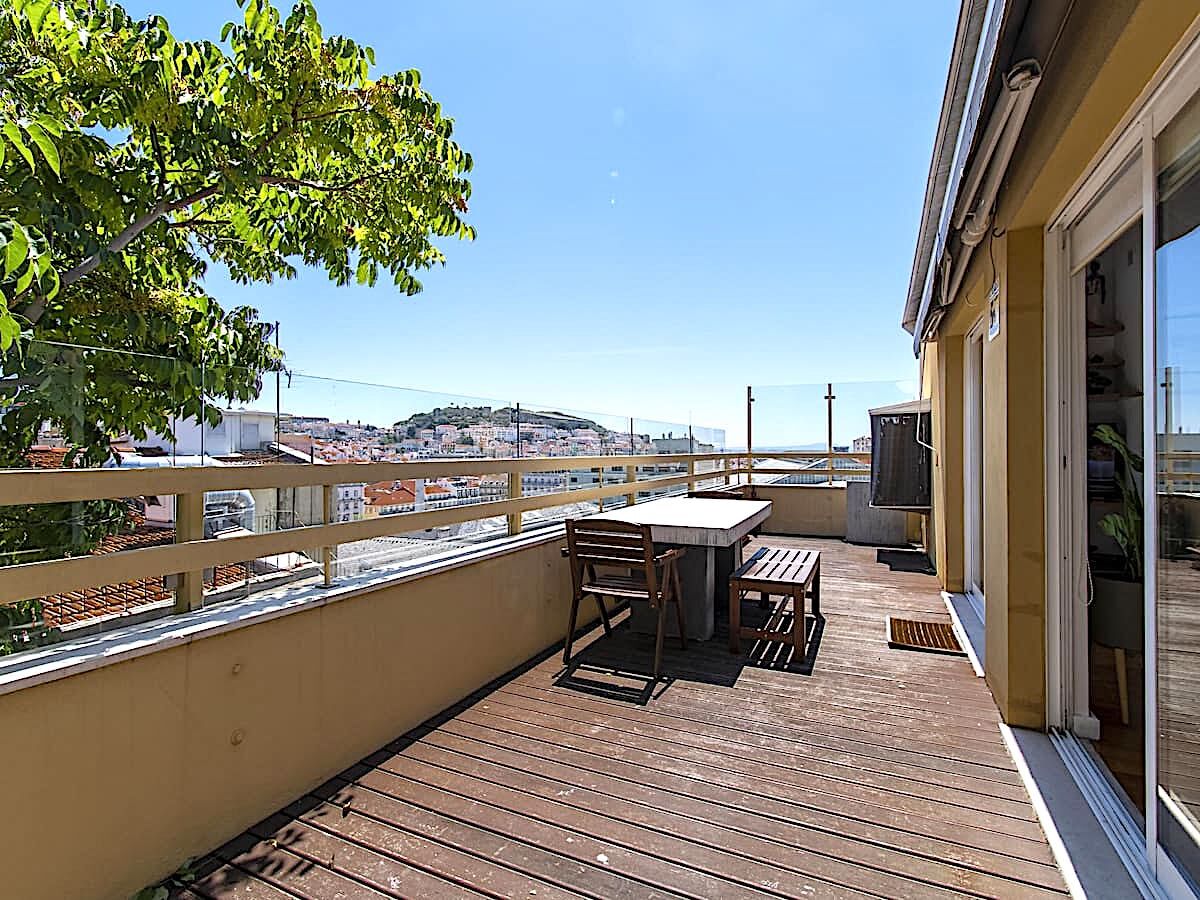 Look at photos of Lisbon and you'll notice one recurring theme. The city's red-roofed skyline plays a prominent role in defining the character of Lisbon. A stay in this luxurious penthouse duplex lets you take it all in from above — with a glass of local wine in hand, of course. You'll be right on Bairro Alto, ready to explore the city on foot, though the unit comes with one free parking space in case you do have a car. The interior is equally charming with ample sitting room and a large kitchen.
Four guests, two bedrooms
Price: $266 per night
Luxury villa just east of city center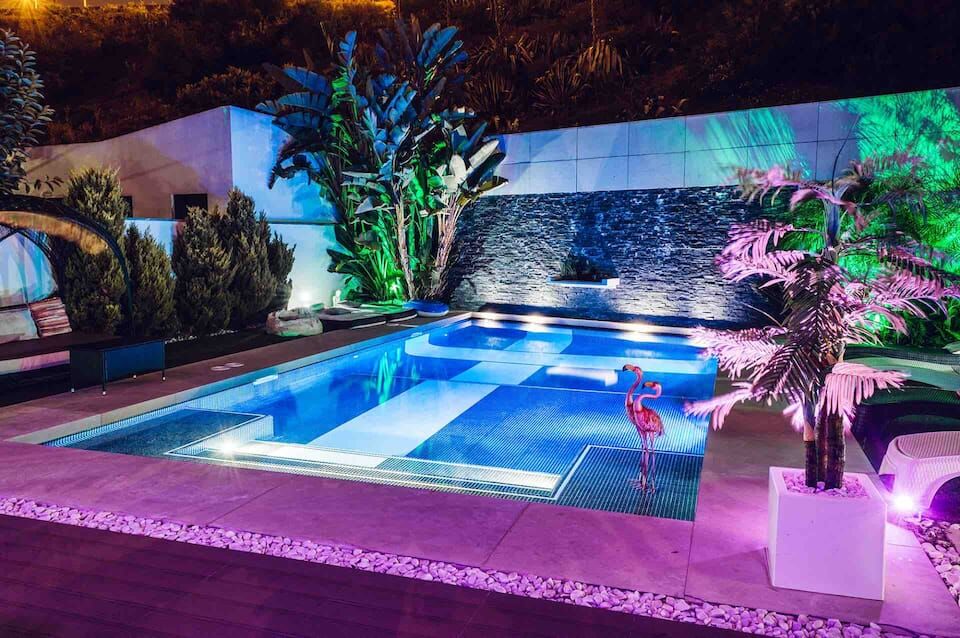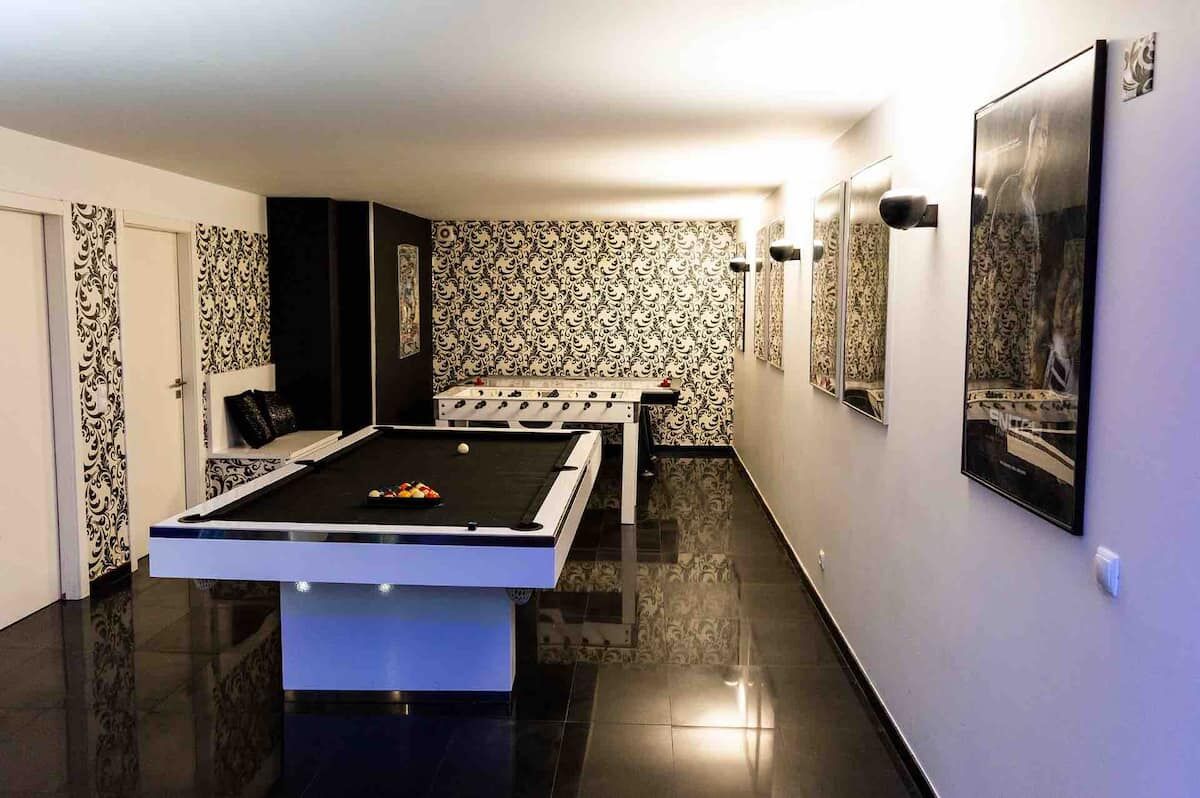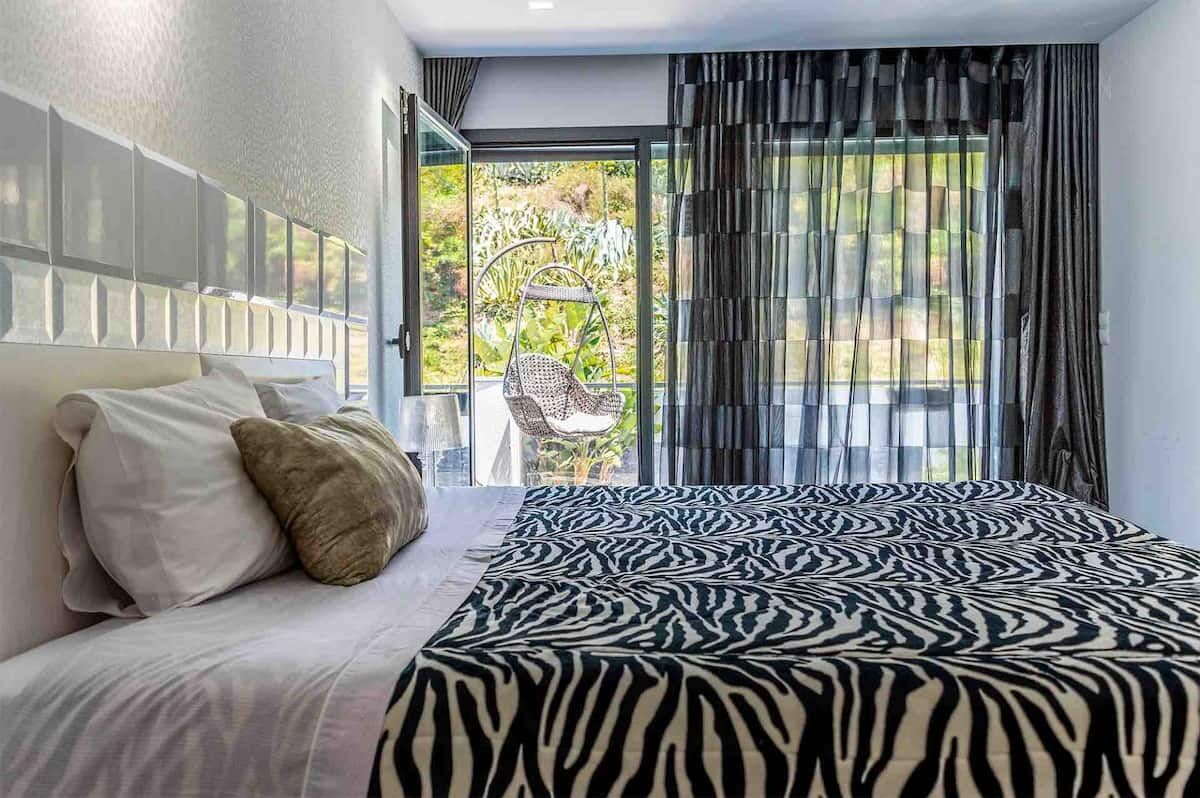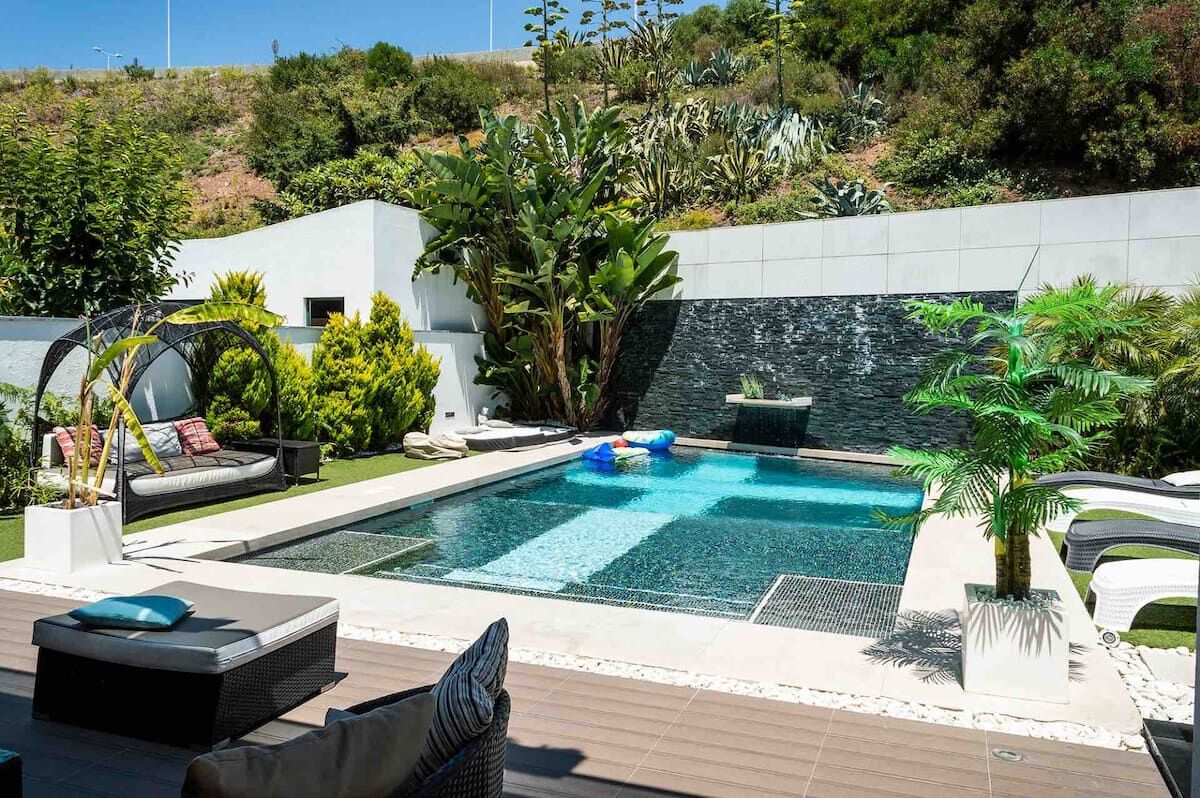 Caxias, just east of central Lisbon, is among the most charming places in Portugal. From this colorful luxury villa you'll have easy access to the city, the beach, and lots of unique dining options that those who never venture from central Lisbon aren't privy to. Oh, and there's an absolutely gorgeous pool, which beckons day and night (or both, if you're like us). This one's built for groups and smaller stays, and comes with a game room stocked with a pool and foosball table.
Sixteen guests, four bedrooms
Price: $354 per night
Portugal Airbnbs in the hills and countryside
Douro Quinta with stunning river and valley views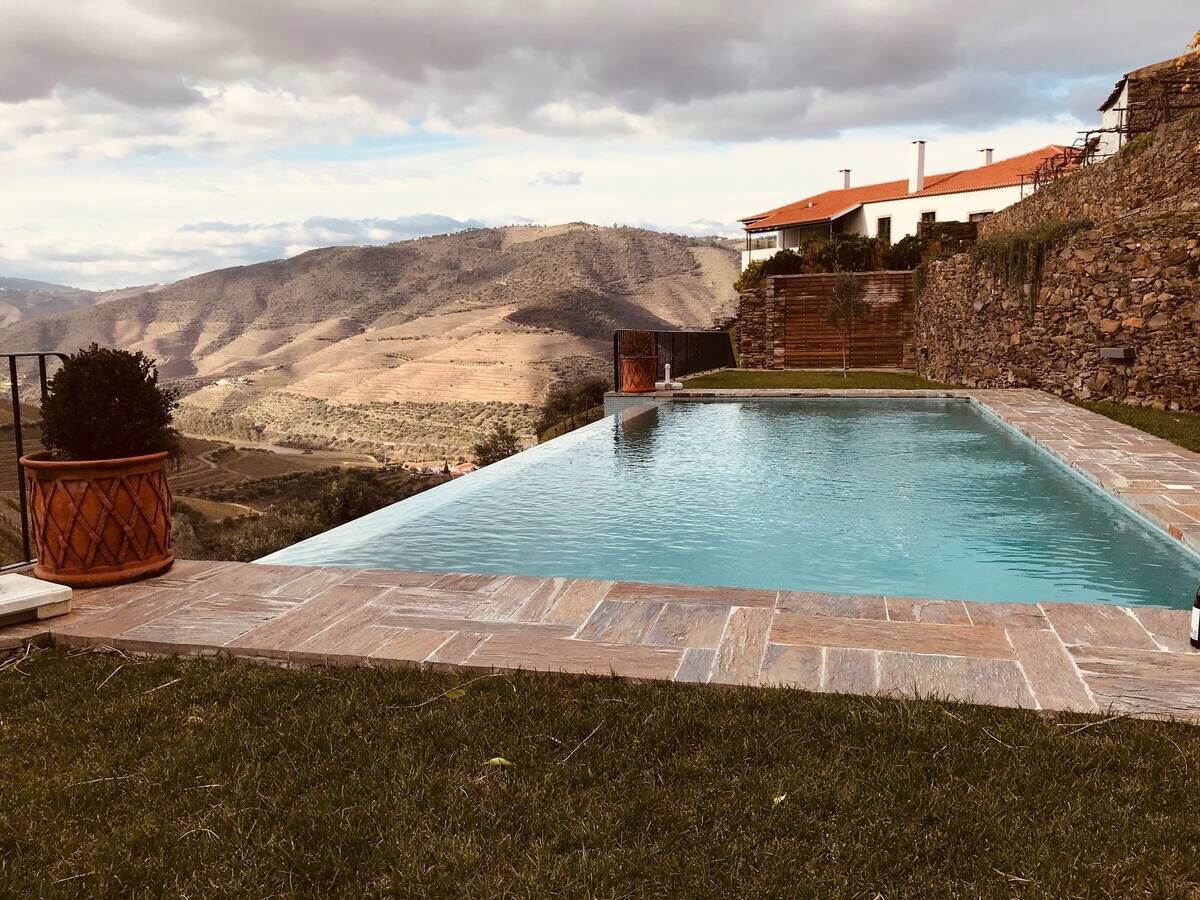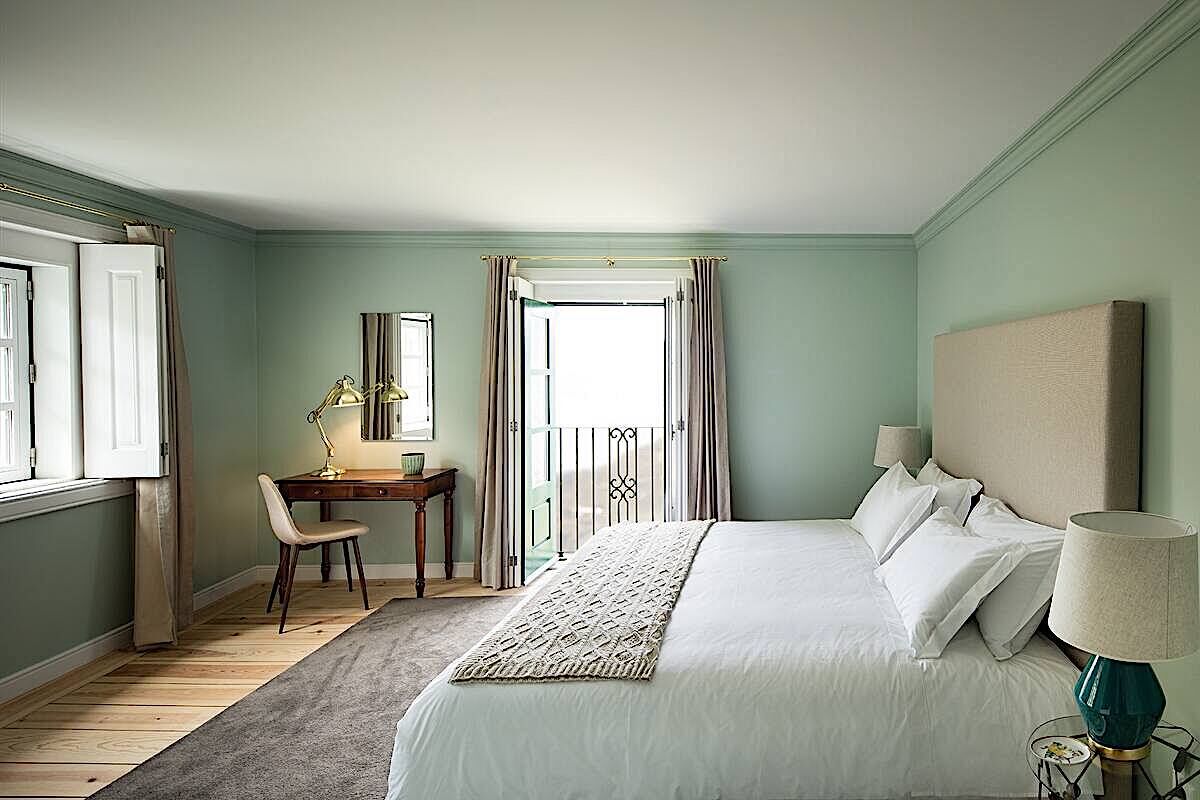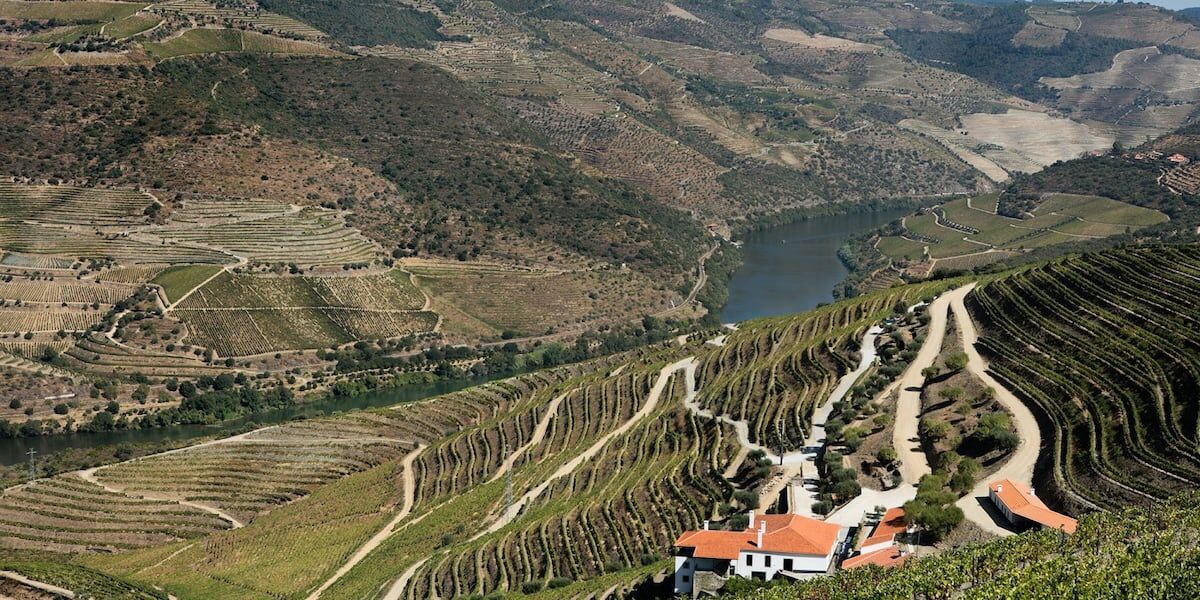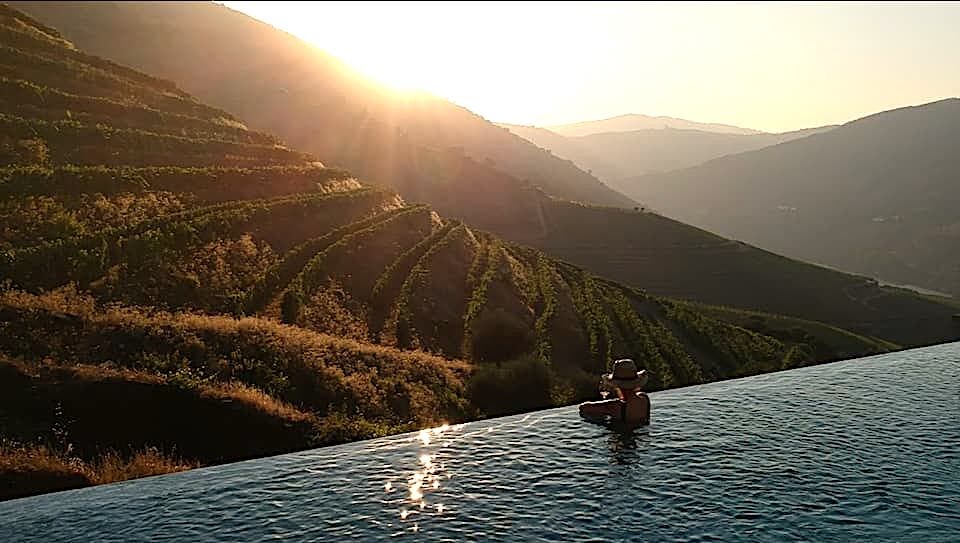 If pool-based lounging overlooking terraced hillsides is your vision of tranquility, look no further than this expansive villa. The infinity pool looks out over the river and mountains beyond the property. Inside, the kitchen is built for family gatherings and the bedrooms are filled with natural light. Spend days wine touring, hiking, biking, or cafe cruising in nearby Ervedosa do Douro. No matter what you opt for, one thing's for certain — you've never seen a better sunrise in your life.
Twelve guests, six bedrooms
Price: $497 per night
Magical villa in Sintra, Lisboa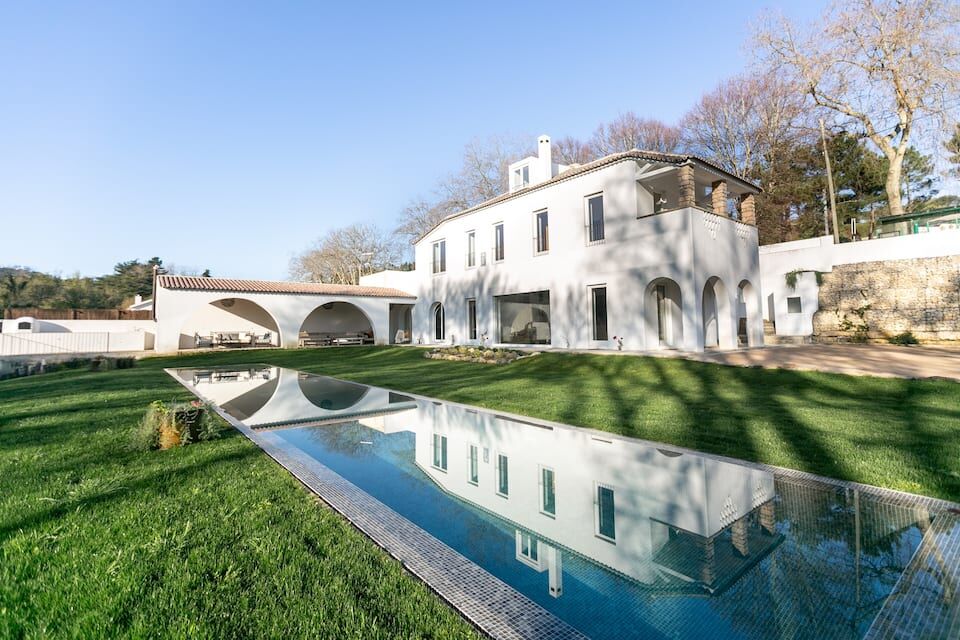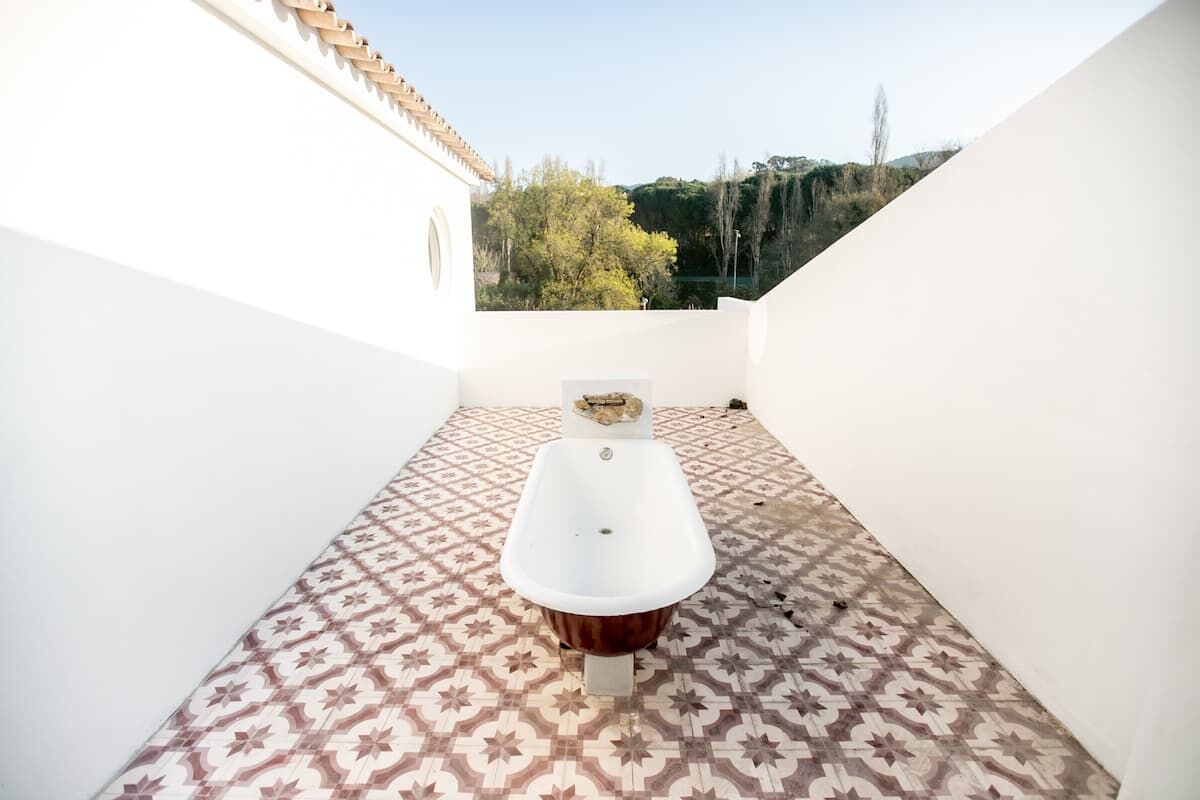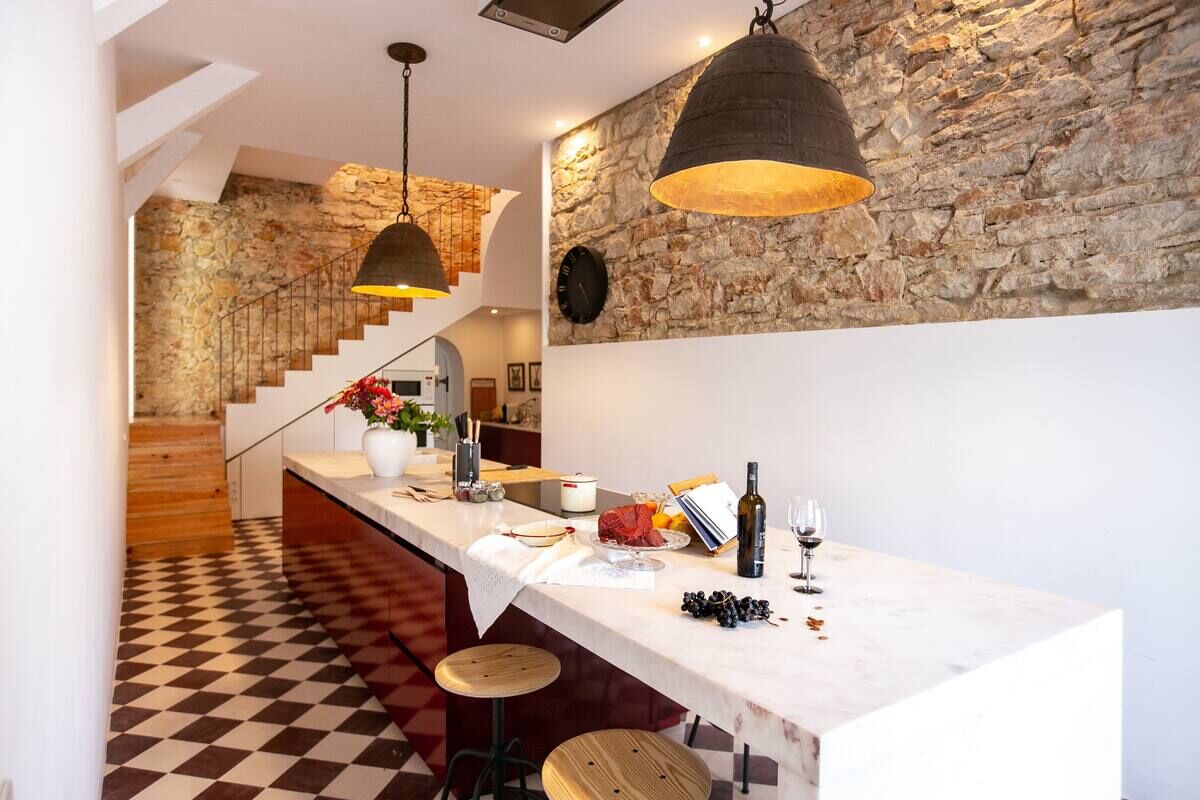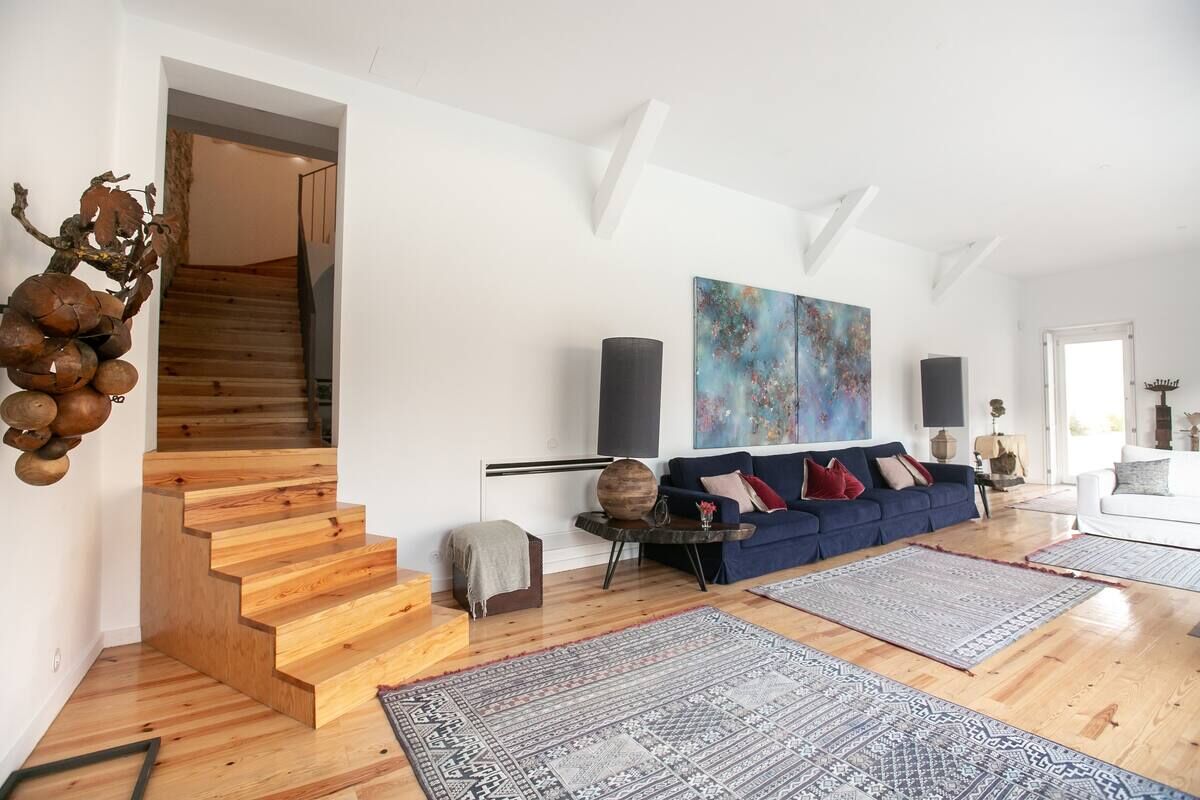 Have you ever taken a bath outside? After staying in this luxury villa you will have taken several. The outdoor bathtub is just one highlight — this property feels like a wine cellar, and that's because there is one. There are also many excellent places to sip said wine, including a nook fit for a sommelier and a stove-heated living room comfortable even for large groups. If wine is the ticket to Portugal, this home is the venue.
Ten guests, five bedrooms
Price: $742 per night
Douro Green in the mountains east of Porto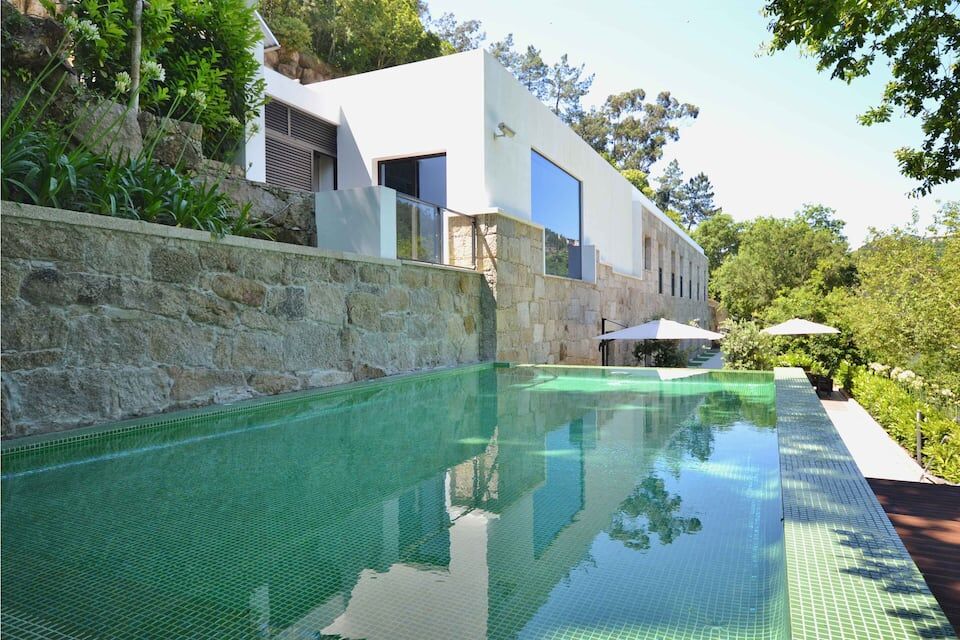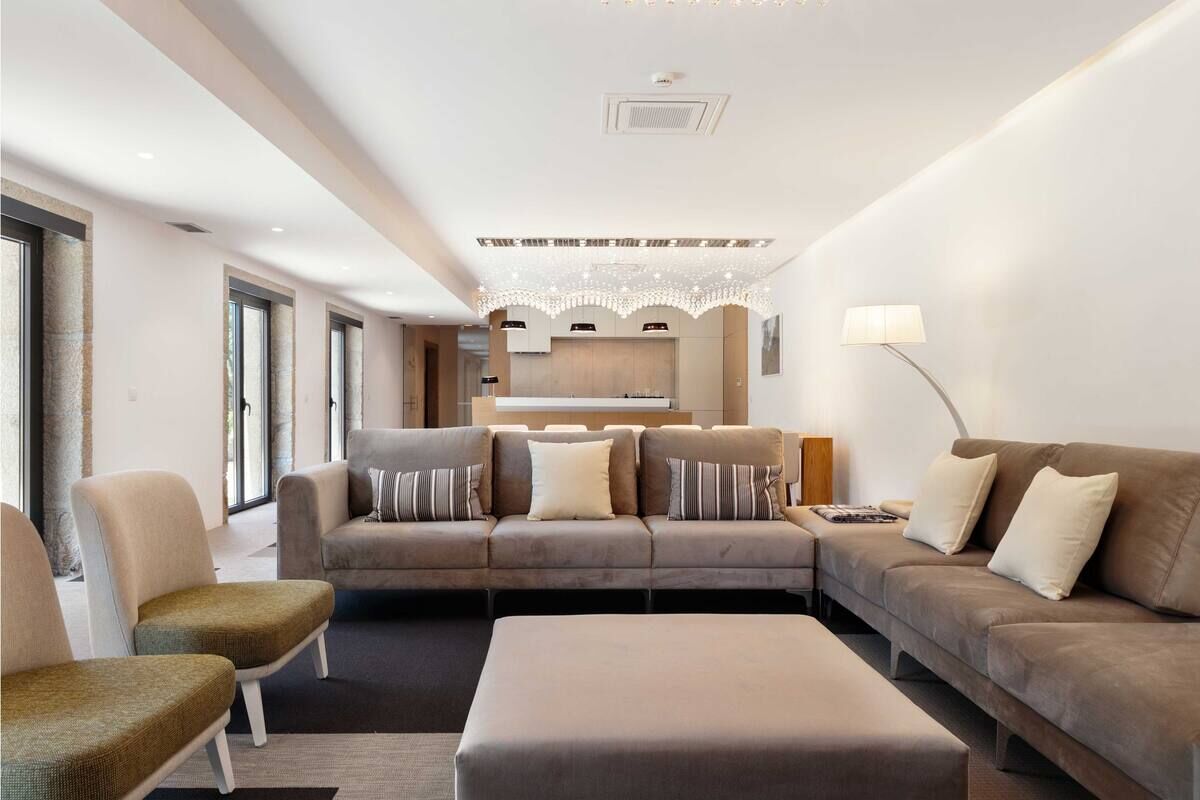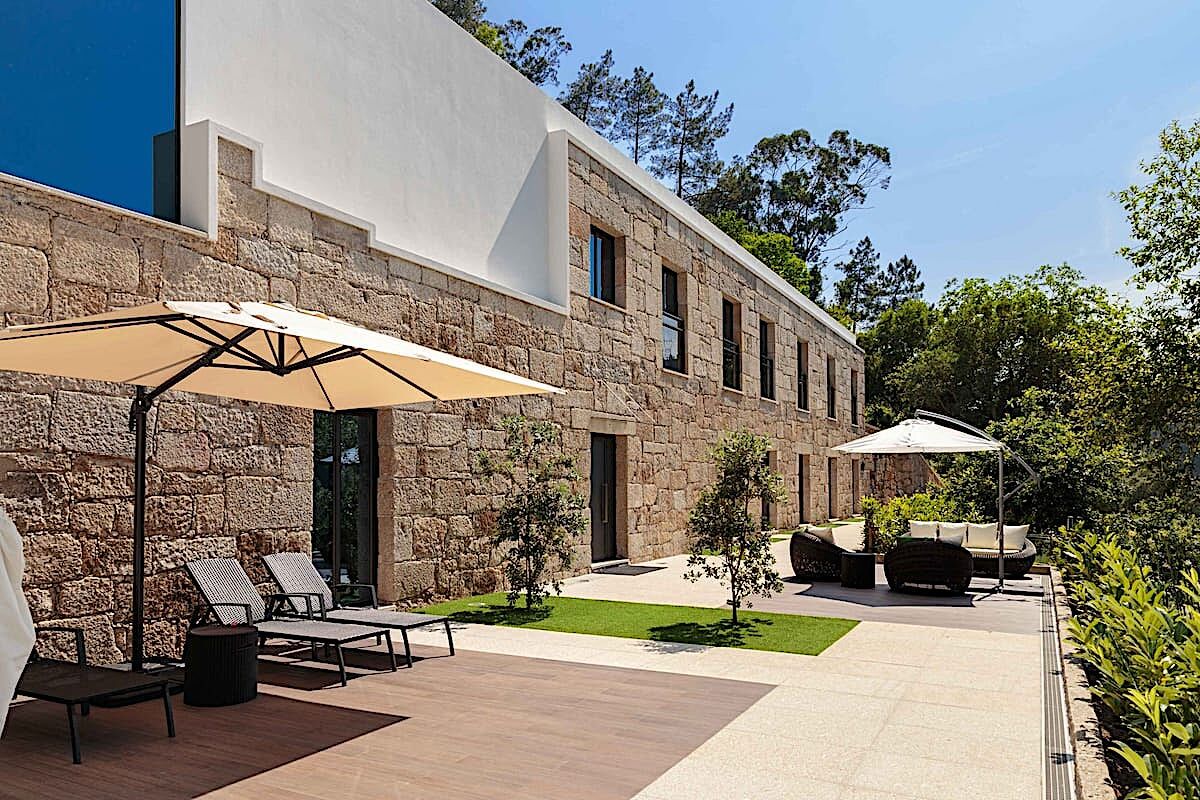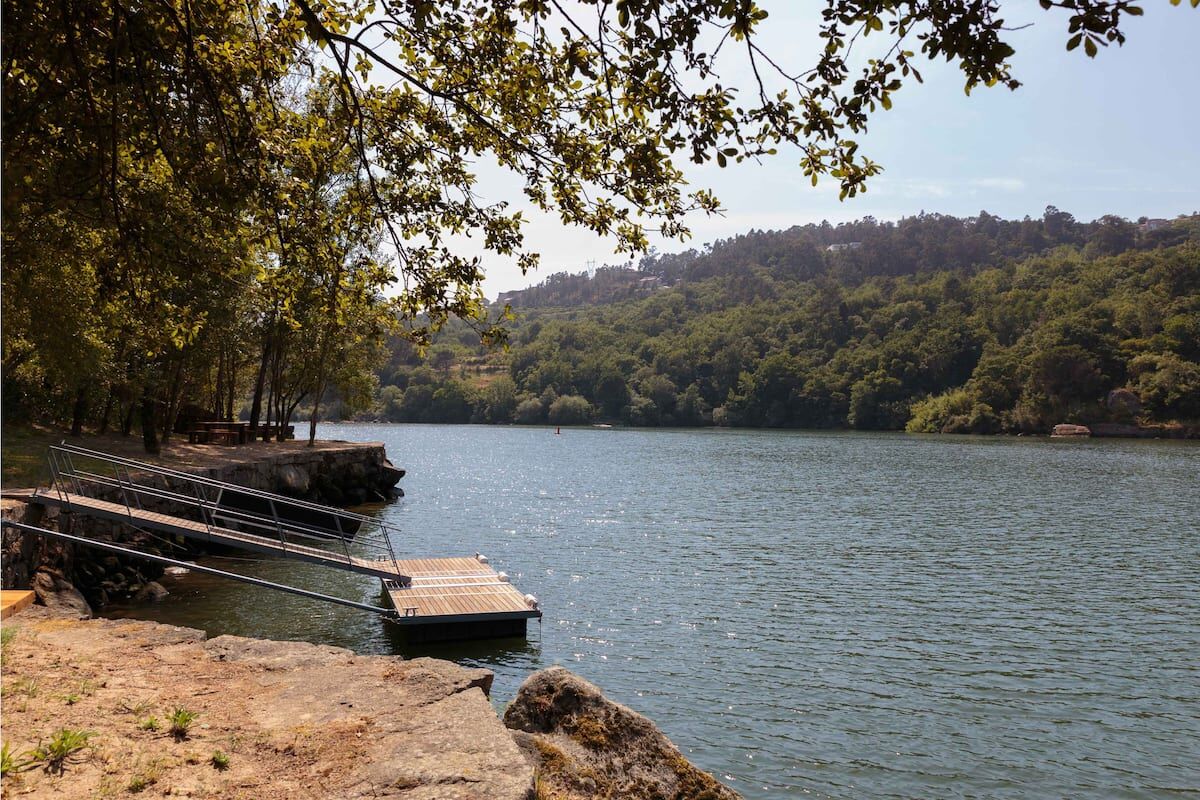 Stately swimming pools are a must when renting Portugal Airbnbs. The Douro Green has one of the finest, replete with a sauna, jacuzzi, and even an indoor gym to match. Gourmet meals are easily prepared in the chef's kitchen, and taste even better when enjoyed al fresco overlooking the Douro River. The only excursion you'll need to make is down to the dock to put into the river.
Ten guests, five bedrooms
Price: $564 per night
What did you think of this story?