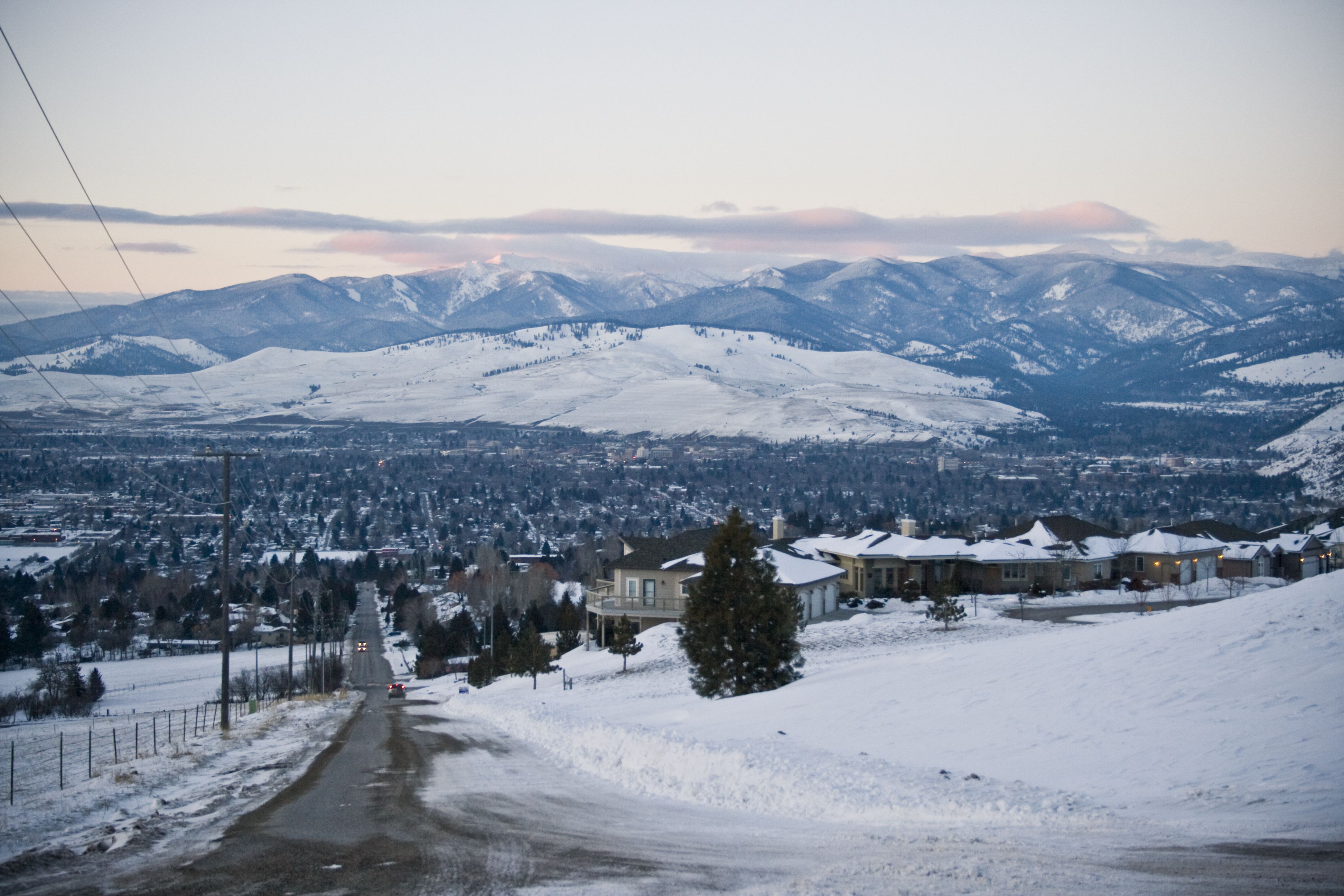 Missoula, MT
Surf the earth
Missoula is the ultimate hybrid ski + university town with serious backcountry access to Glacier National Park and the Bitterroots. It also has that most perfect kind of local ski hill, Montana Snowbowl. With no real base development (read: the kind of blow out condos that plague I-70 resorts in Colorado) it retains the true "locals' mountain" feel as well as cheaper lift tickets, all while giving incredible access to Montana powder. If people would simply rent Airbnb's and get week passes in places like Missoula, they could have an even better ski trip for half as much money than going to the big resorts.
–Photo by Kate Brady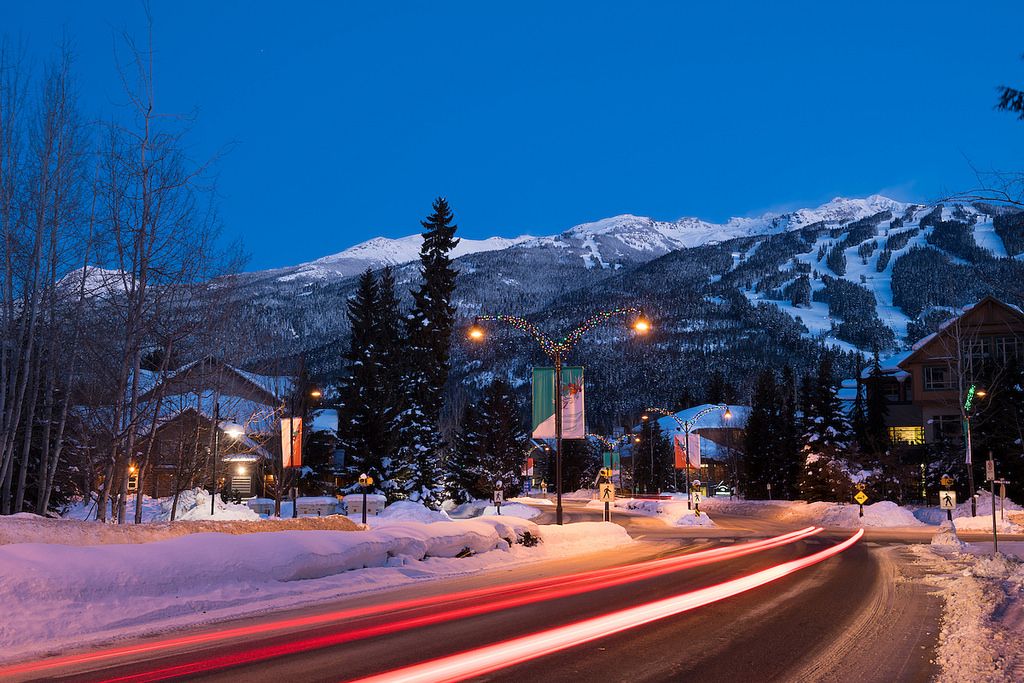 Whistler, BC
The vibe here has to be experienced to be believed

Whistler travelstoke spots
Whistler is among the coolest ski towns for its history as an Olympic venue, its sheer scale (2,200 acres of expert-only terrain, and that's not including out-of-bounds and heli-access areas), plus its over the top nightlife/food scene. The vibe here is simply unlike any other ski town: You'll find band after band playing within walking distance of each other, have some of the best food of your life, and ride a gondola that holds three world records: world's longest unsupported free span for a lift of its kind, highest lift of its kind, and longest continuous lift — 4.4 kilometers connecting Whistler and Blackcomb mountains.
In 2016, the town opened the Audain Art Museum with galleries of British Columbian art dating back to the province's First Peoples.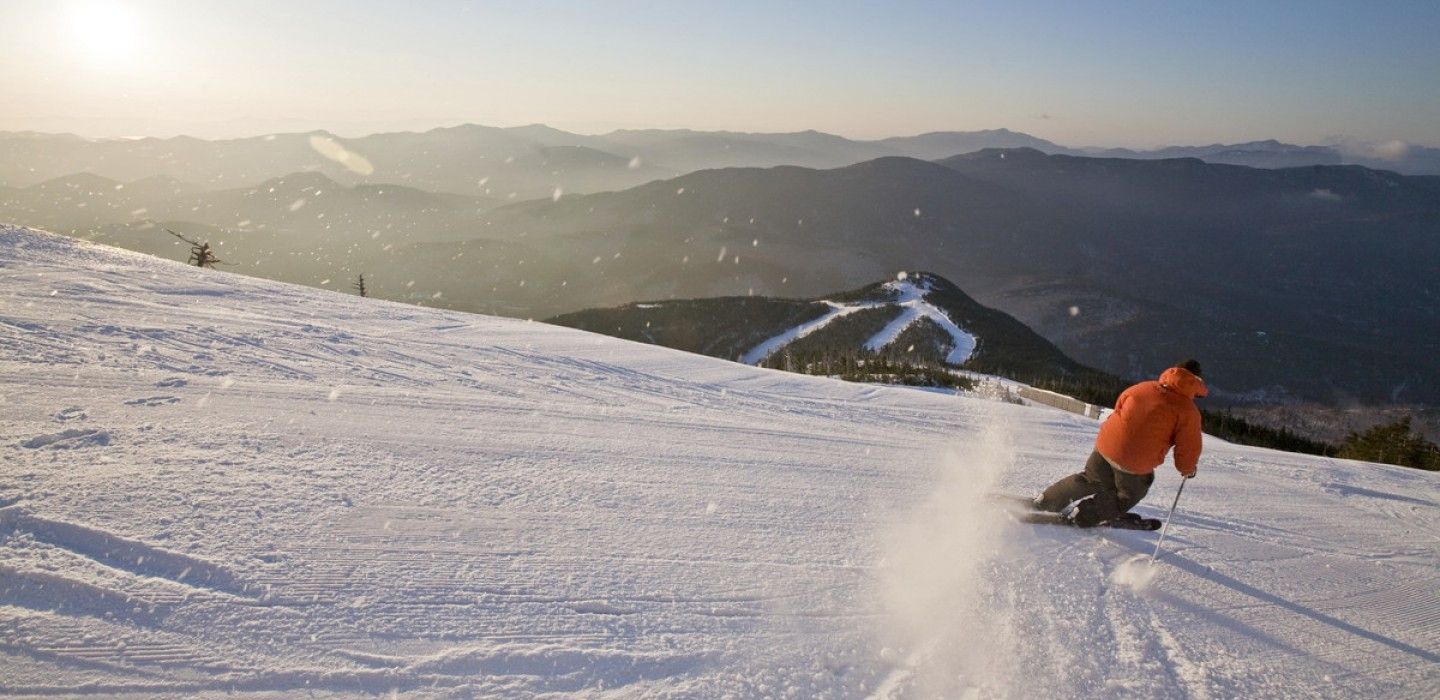 Lake Placid, NY
The original ski resort

Lake Placid was essentially the first winter resort in the US, and remains one of the coolest –and yet overlooked — ski towns in the country. Lake Placid hosted the Winter Olympics in 1932 and 1980, and Whiteface Mountain is pretty bad-ass skiing for an East Coast mountain. Most of the infrastructure for the 1980 Winter Olympics is still open to the public, giving access to amazing ice-skating and bobsled runs.
People tend to overlook the Adirondacks in general. They actually span 6.1 million acres, the largest protected natural area in the Lower 48, with more than 30,000 miles of waterways.
—Ailsa Ross, Blaze Nowara. Image: Lake Placid.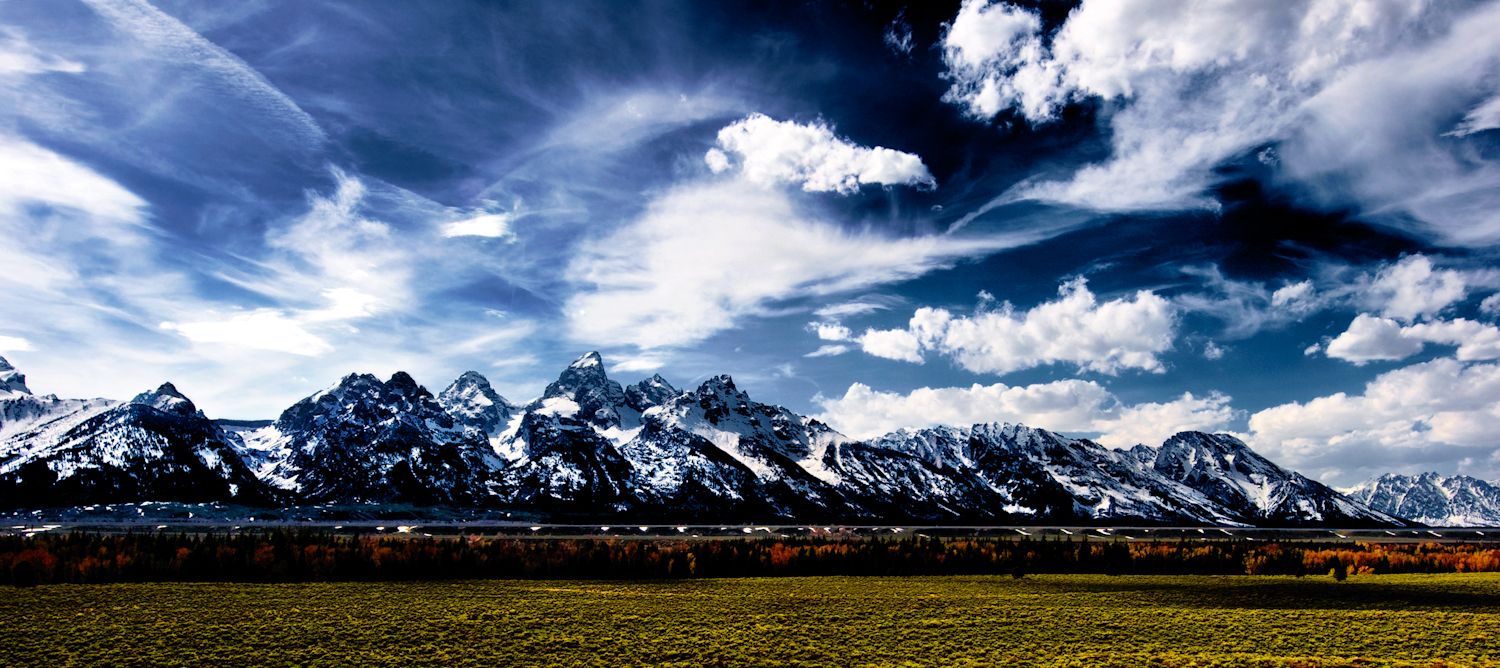 Jackson, Wyoming
It's not "Jackson hole", ok?

Jackson, WY travelstoke spots
As locals call it, Jackson, Wyoming is a town where you sit at a bar next to an unassuming-looking cabinet maker, never suspecting that he summited Grand Teton and skied down earlier that morning. Or where lost hikers end up getting rescued by Harrison Ford in his own helicopter. Whether you're talking about vertical drop, backcountry access, real estate (and cowboy boot) prices, income inequality, or the male-female ratio, everything in Jackson is on some kind of ludicrous blowout level.
All that said, the resort itself is one-of-a-kind for big mountain free-riding. There are over 4,000 feet of vertical drop and areas where you can have backcountry experience, only in bounds. And while overlooked by some (many), the wildlife habitat — from the National Elk Preserve to the close proximity to Bison herds in Yellowstone — is unlike anywhere else in the country. Here's a bucket list of things to do in Jackson, along with a good guide for road trips. And if you come back in summer, check out the Snake River, a classic float trip/paddle/river surf.
–Image: Greg Westfall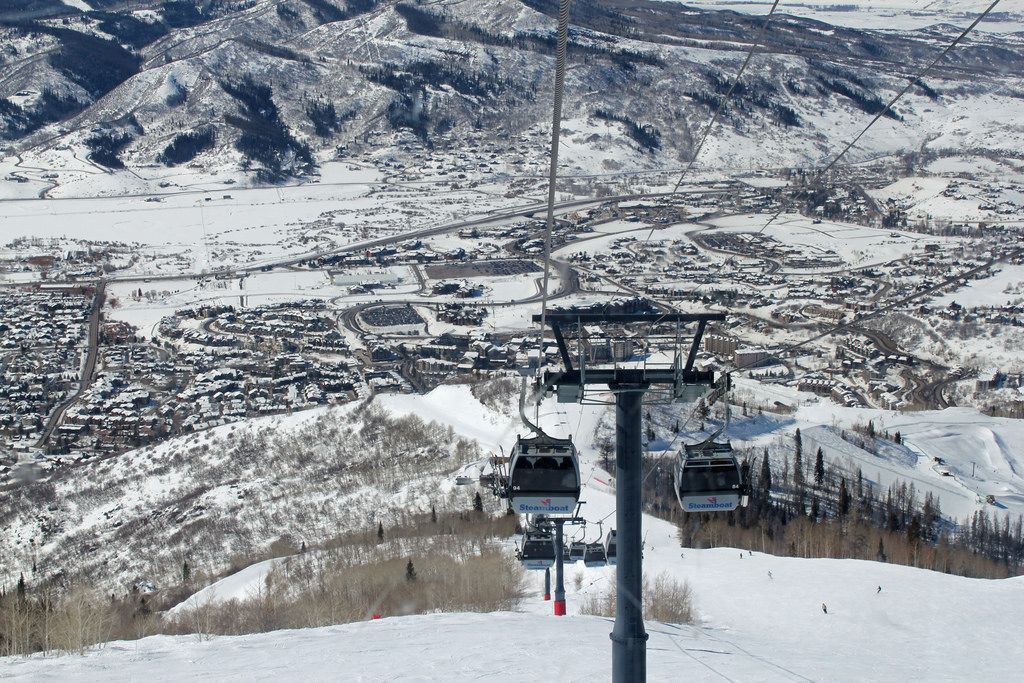 19. Steamboat Springs, CO
Steamboat Springs, Colorado
Free-flowing

Steamboat Springs is among the most select group of towns which, like Aspen, literally have "in-town" resort access. It's an almost ridiculous setup: The ski runs fall westward off Mt. Werner right into town towards the Yampa River, the last free-flowing river in the Colorado River basin. Various hot springs are found up and down the watershed, including one of the most spectacular, family-friendly, off-grid, and great-vibed mineral springs in the state: Strawberry Hot Springs.
As has been well documented, the tree skiing at Steamboat is among the very best on the planet. The aspen and conifer forests seem perfectly spaced, creating powder-filled cathedrals where the world gets very quiet and religious experiences are there for the taking.
In summer, the Yampa River has one of the oldest and most classic river festivals in the country.
–Image: Jeffrey Beall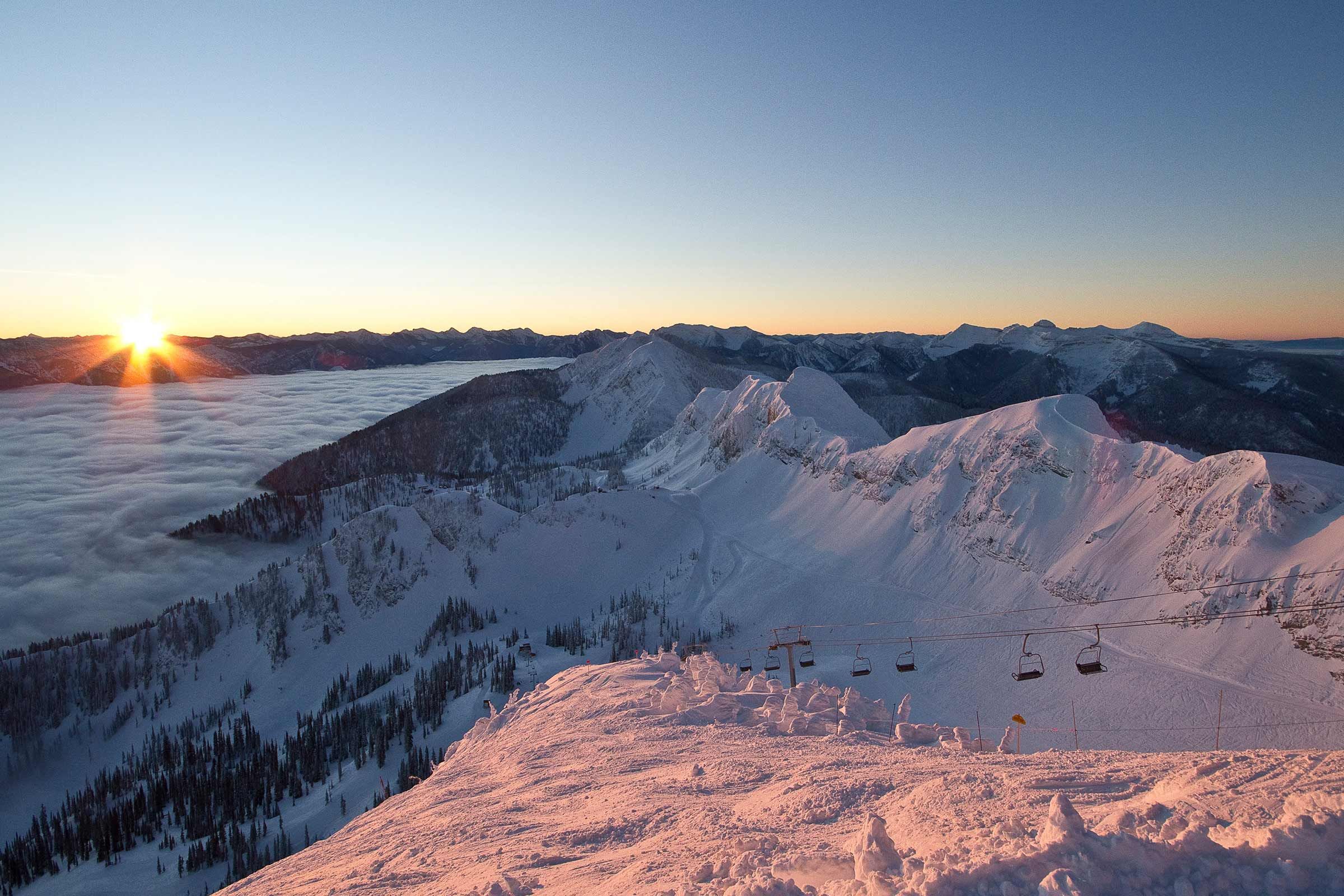 Fernie, British Columbia
Gateway to the Powder Highway

Fernie, BC video and inspiration
Veteran skier Griffin Post describes Southeastern British Columbia's Powder Highway as a collection of resorts, cat ops, heli ops, and backcountry zones where, "at any given time during the winter, any or all of these places can be firing with some of the best snow on the planet."
Fernie is the easternmost town along this circuit. The resort itself has 5 alpine bowls and so much in-bounds double black diamond terrain it's ridiculous.
–Image: Tourism Fernie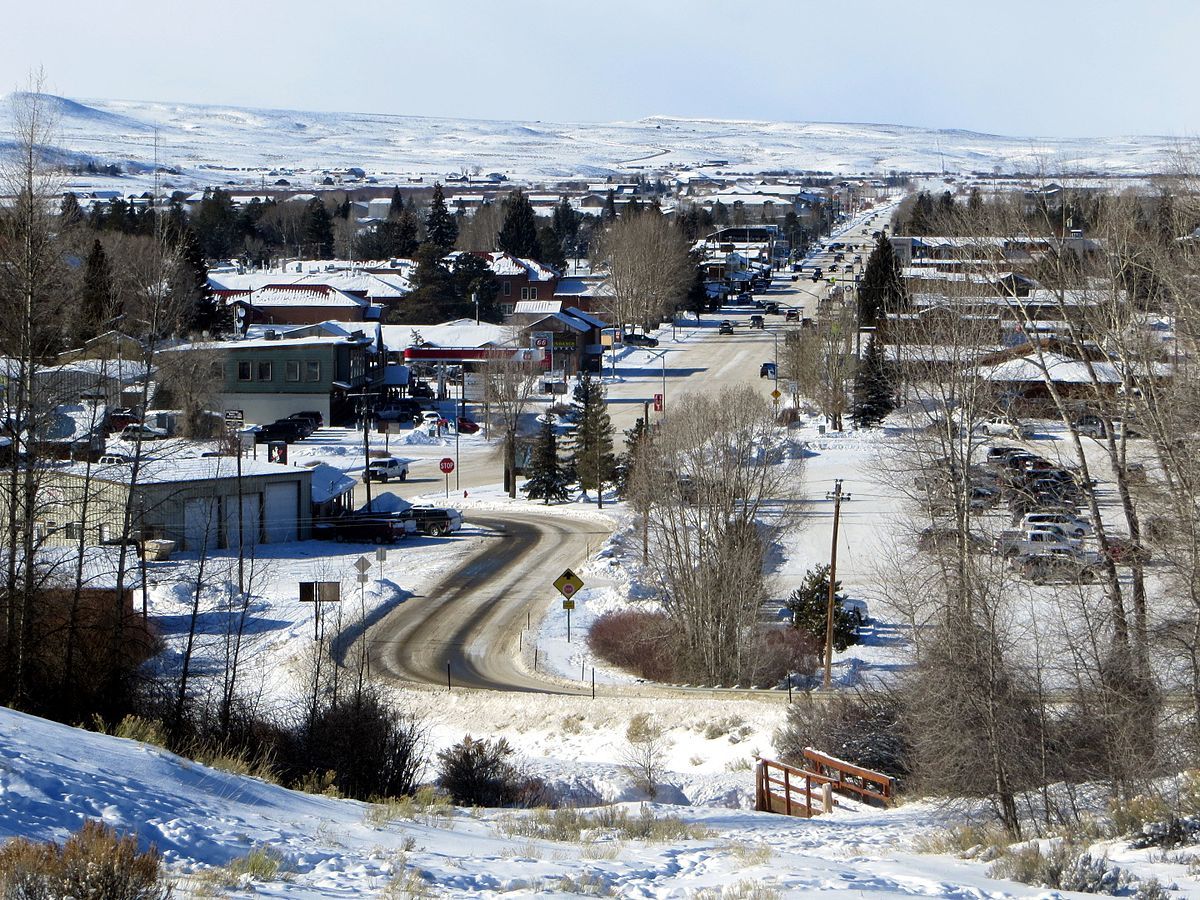 Pinedale, Wyoming
Exploration hub for the Wind River range

Wyoming trip planning and inspiration
The most interesting towns often fly under the radar as ski areas. Pinedale, which has among the best taglines of any municipality ("All the civilization you need"), has a sweet locals' mountain, White Pine.
Pinedale makes a great kickoff for a Wyoming roadtrip. It's the southern terminus of the Wyoming Centennial Scenic Byway that runs up to Dubois (full-on Wyoming cowboy town) through the Shoshone and Bridger-Teton National Forests and Grand Teton National Park.
–Image: MR. Pockets – Own work, CC BY-SA 4.0, Link

Final note
These are some of the ski towns we're the most stoked on for the season ahead. Where are you planning to ride? What places have we overlooked? Let us know in the comments!