8 Iconic Sydney Hotels That Put You Within Walking Distance of All Attractions
For US travelers looking for a vacation that offers something for everyone, Sydney, Australia is a perfect choice. Whether you're looking to explore the stunning natural beauty, and vibrant city life, or take in some local culture at its many museums and galleries, there's no shortage of exciting activities and sights to experience while visiting this beautiful city. Sydney's warm climate is another great reason to visit, as temperatures rarely dip below 60 degrees Fahrenheit throughout the year. With plenty of hotels in Sydney, Australia available ranging from budget-friendly hostels to luxury resorts, you'll also find the perfect place to stay during your visit.
The best way to start your search is by narrowing down what kind of hotel you are looking for. Hotels in Sydney offer something for every taste and budget, ranging from world-class luxury options to cozy boutique hotels.
We hope you love the hotels in Sydney, Australia we recommend. Just so you know, Matador may collect a small commission from the links on this page if you decide to book a stay. Listed prices are accurate as of the time of publication.
The Old Clare Hotel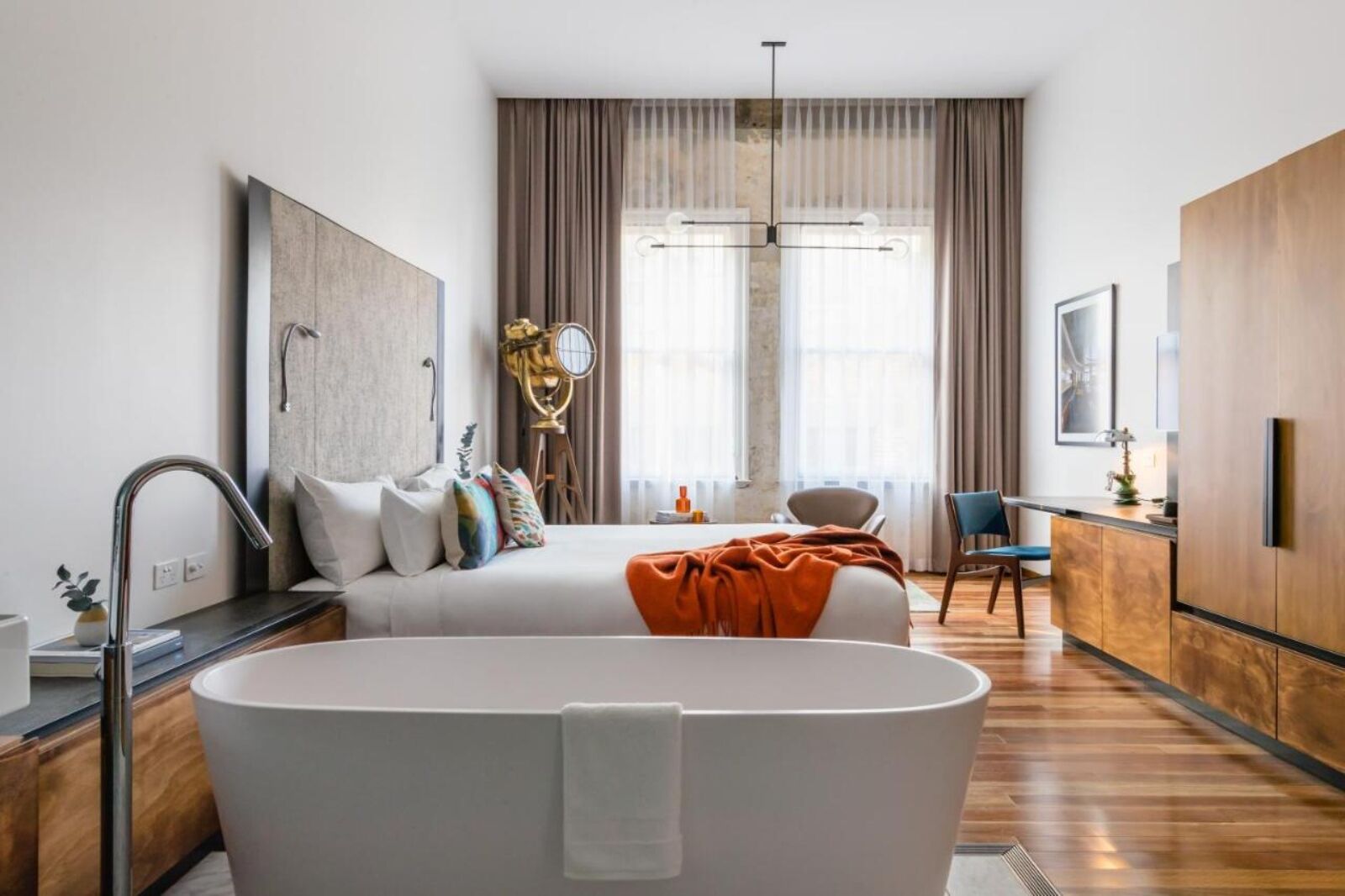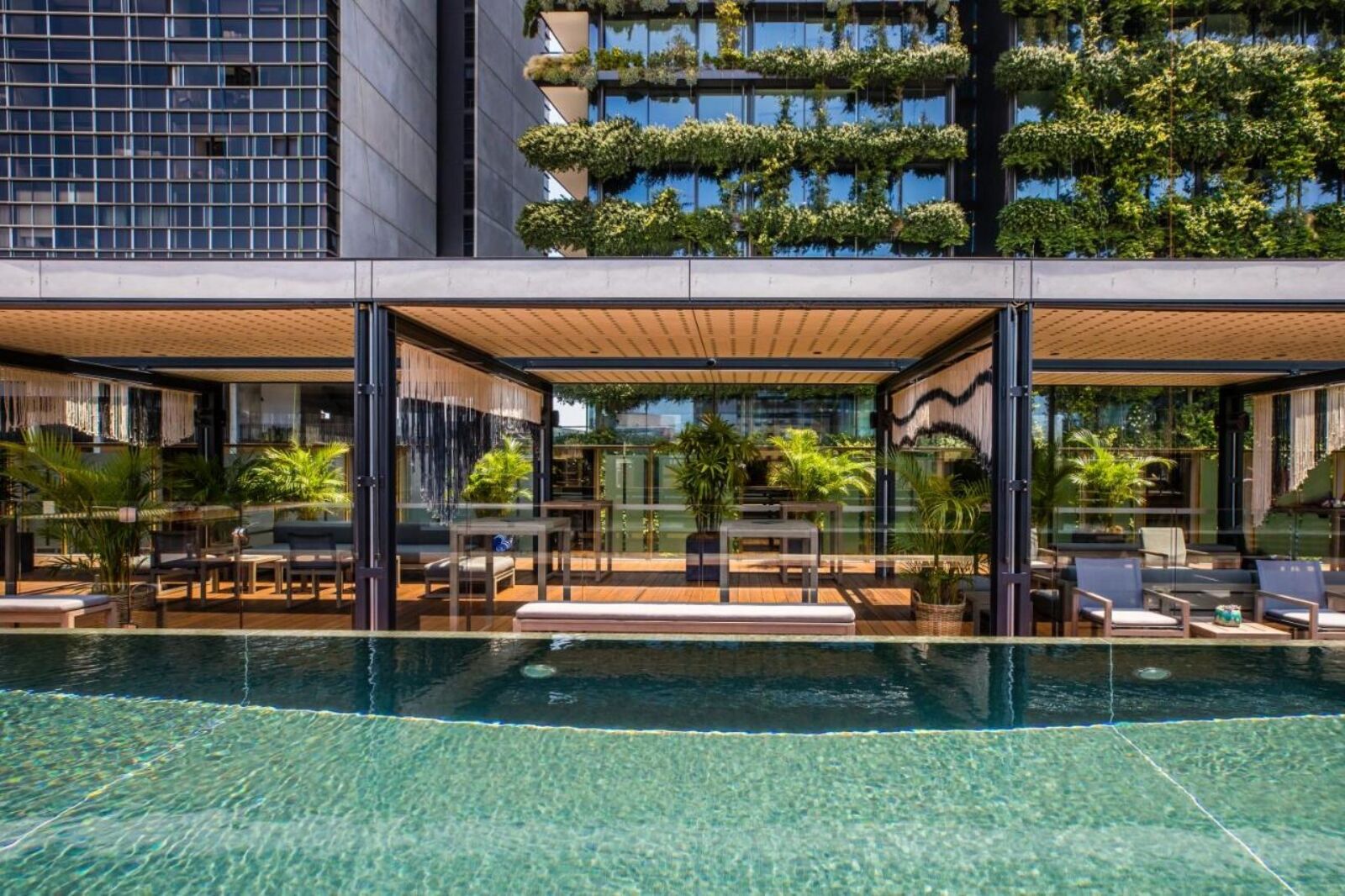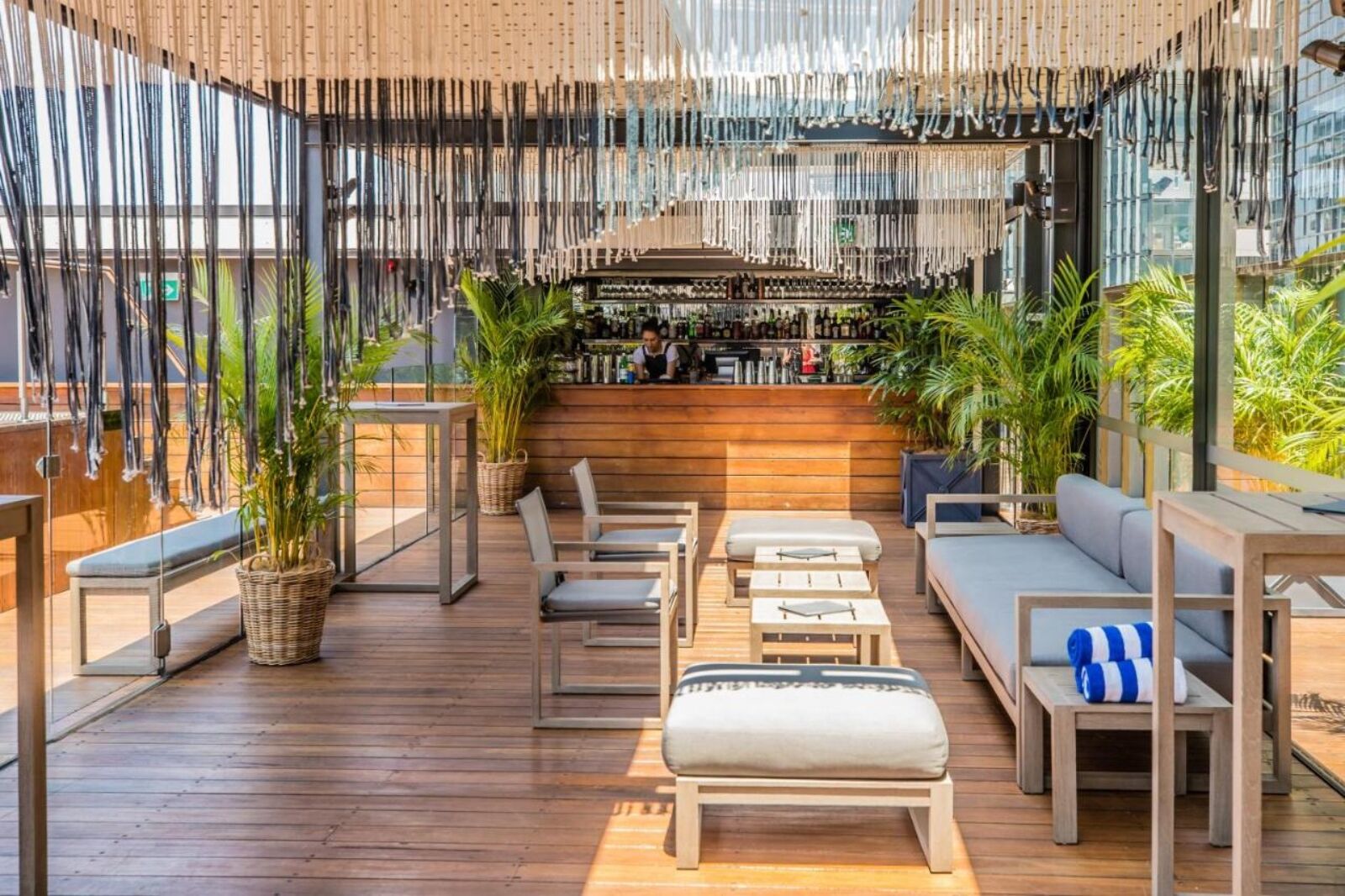 The Old Clare Hotel is a stylish and luxurious hotel located in Chippendale. The contemporary building, formerly known as Sydney's historic Carlton and United Brewery site, has an art deco façade with all the modern amenities to ensure your stay is comfortable and enjoyable.
When checking into The Old Clare Hotel, you'll be welcomed by its inviting bar area and three outstanding restaurants: Automata, A1, and Barzaari. Unwind in their rooftop pool overlooking Sydney city or head down for a happy hour at The Clare bar.
For those looking to explore Sydney during their stay, The Old Clare Hotel is conveniently located near Sydney's renowned attractions. Enjoy a leisurely stroll in Sydney's Chippendale neighborhood or embark on an adventure to Sydney Harbour Bridge for stunning views of the cityscape.
Rooms at The Old Clare Hotel
Each suite offers its own unique interior design and furniture, but all have soaring ceilings, exposed brickwork, and custom-made super-king-sized beds.
Aminities at The Old Clare Hotel
Restaurant and bar.
Laundry.
Pool.
Room service.
WiFi.
Where: 1 Kensington Street, Chippendale, Sydney CBD, 2008 Sydney
Kimpton Margot Sydney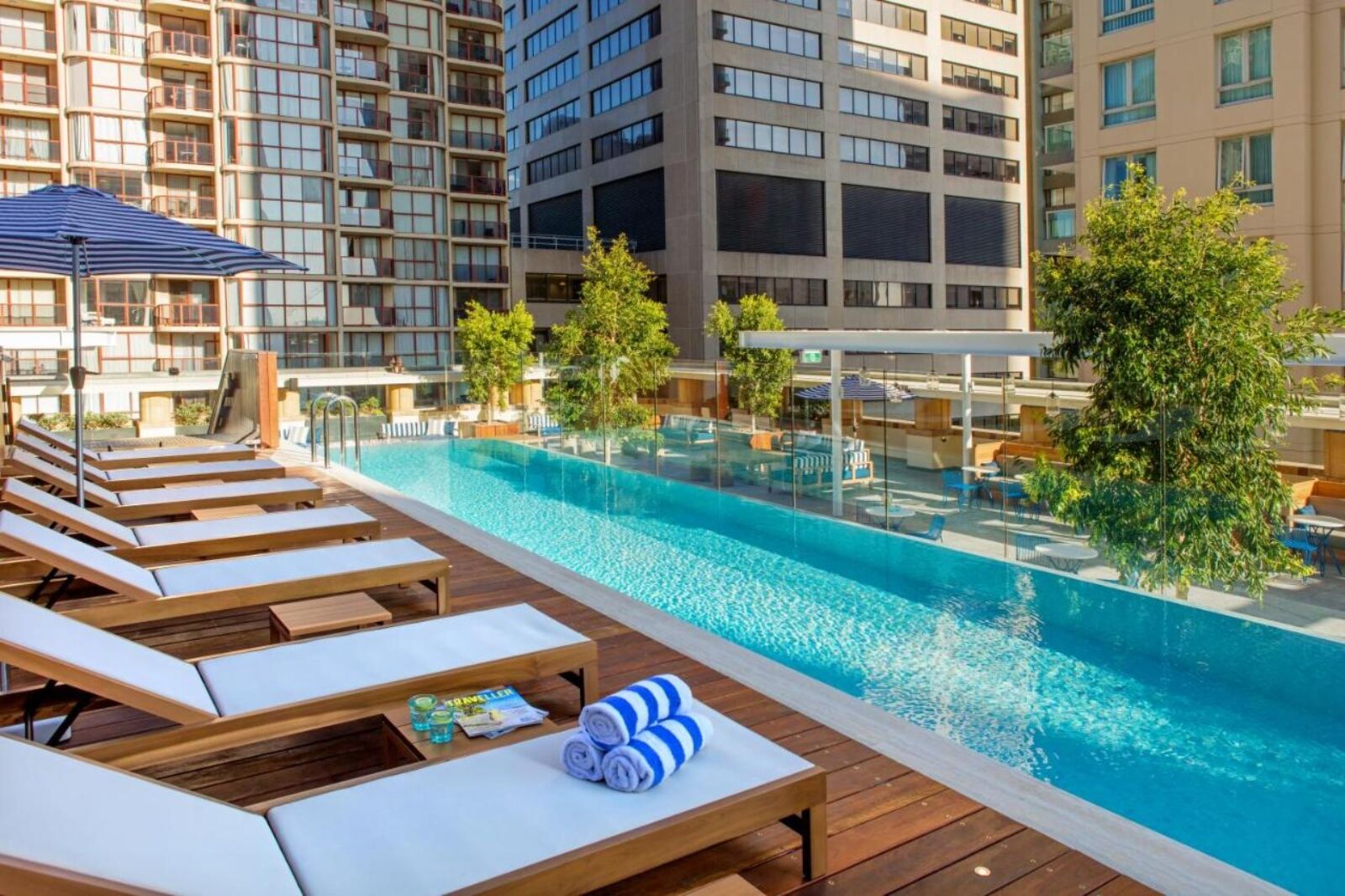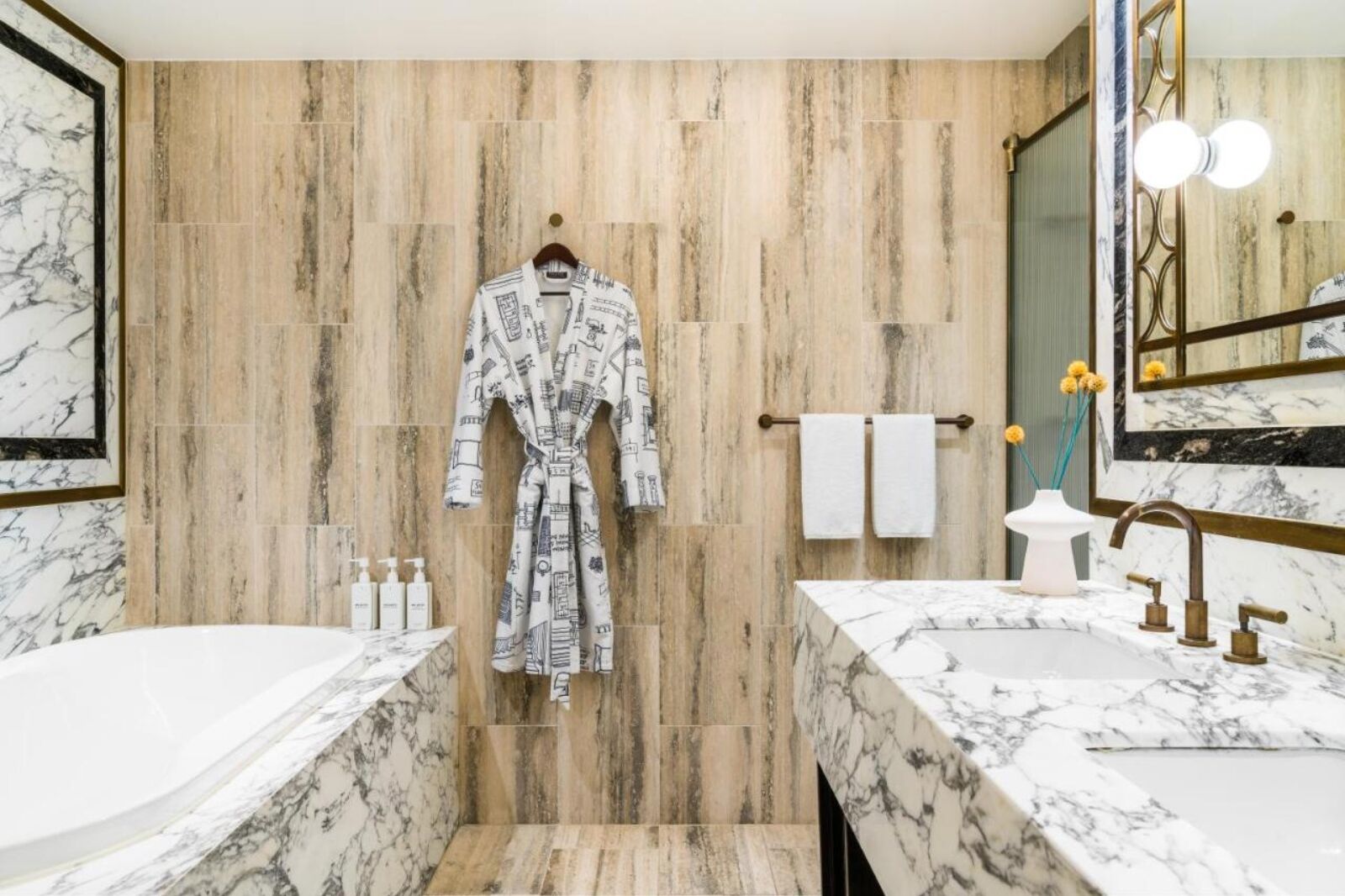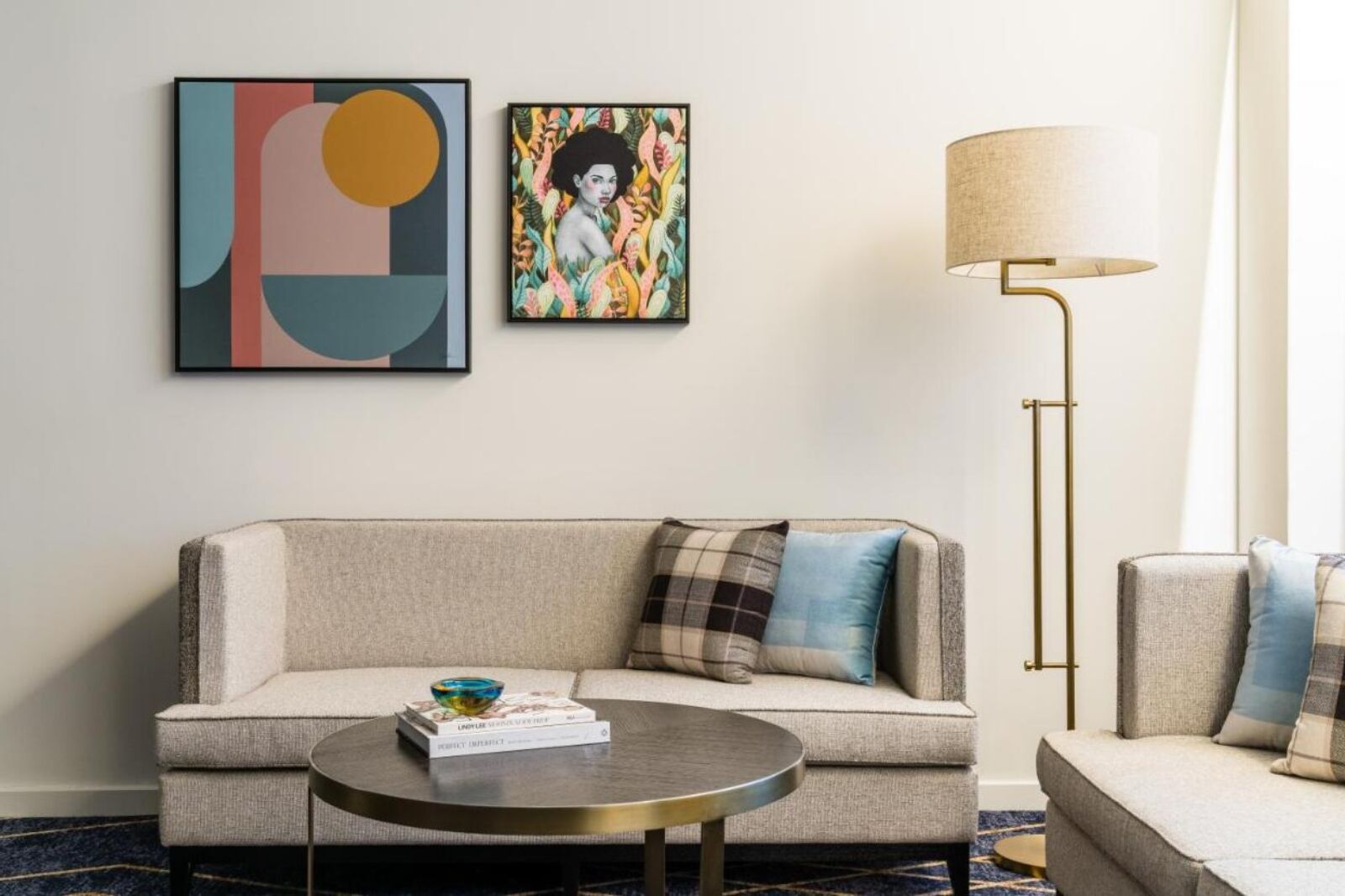 Located in the heart of Sydney's vibrant Pyrmont neighborhood, Kimpton Margot Sydney is an iconic five-star property. Situated just a few steps away from Darling Harbour and Barangaroo, guests have easy access to some of the city's best attractions. From shops and restaurants to theatres and galleries, this is one of the best-situated hotels in Sydney. Guests are welcomed in with warm hospitality, luxurious amenities, and thoughtful touches like complimentary breakfast each morning.
Rooms at Kimpton Margot Sydney
The rooms at the Kimpton Margot Sydney are all designed to reflect the beauty of Sydney itself; contemporary furnishings, pops of bright colors throughout, and large windows to take full advantage of the stunning views outside. Whether you're looking for a romantic getaway or an extended vacation, there's an option here that will fit your needs perfectly.
Aminities at Kimpton Margot Sydney
Restaurant and bar.
Laundry.
Pool.
Fitness center.
Room service.
WiFi.
Pet-friendly.
Where: 339 Pitt Street, Sydney CBD, 2000 Sydney
QT Bondi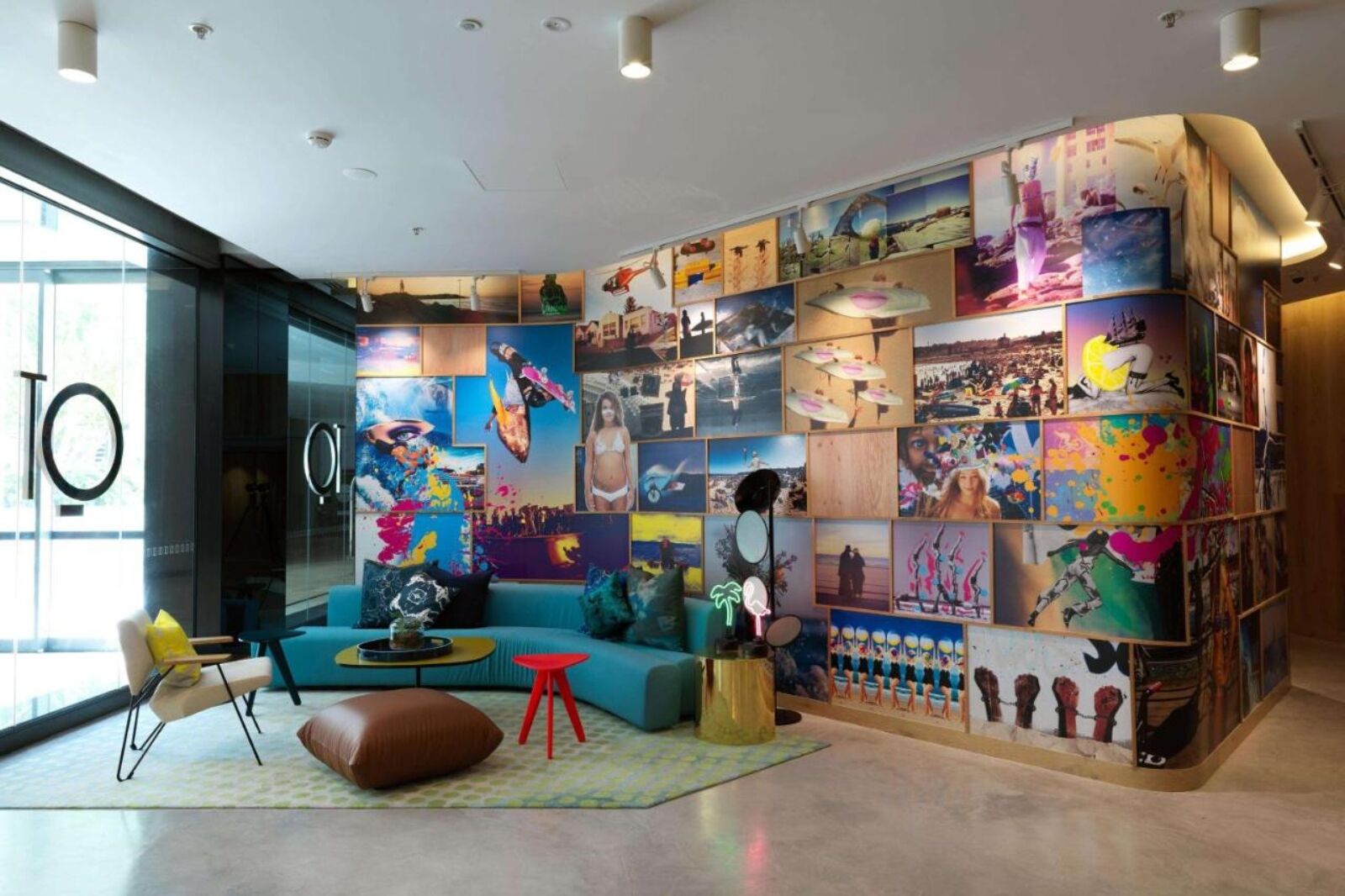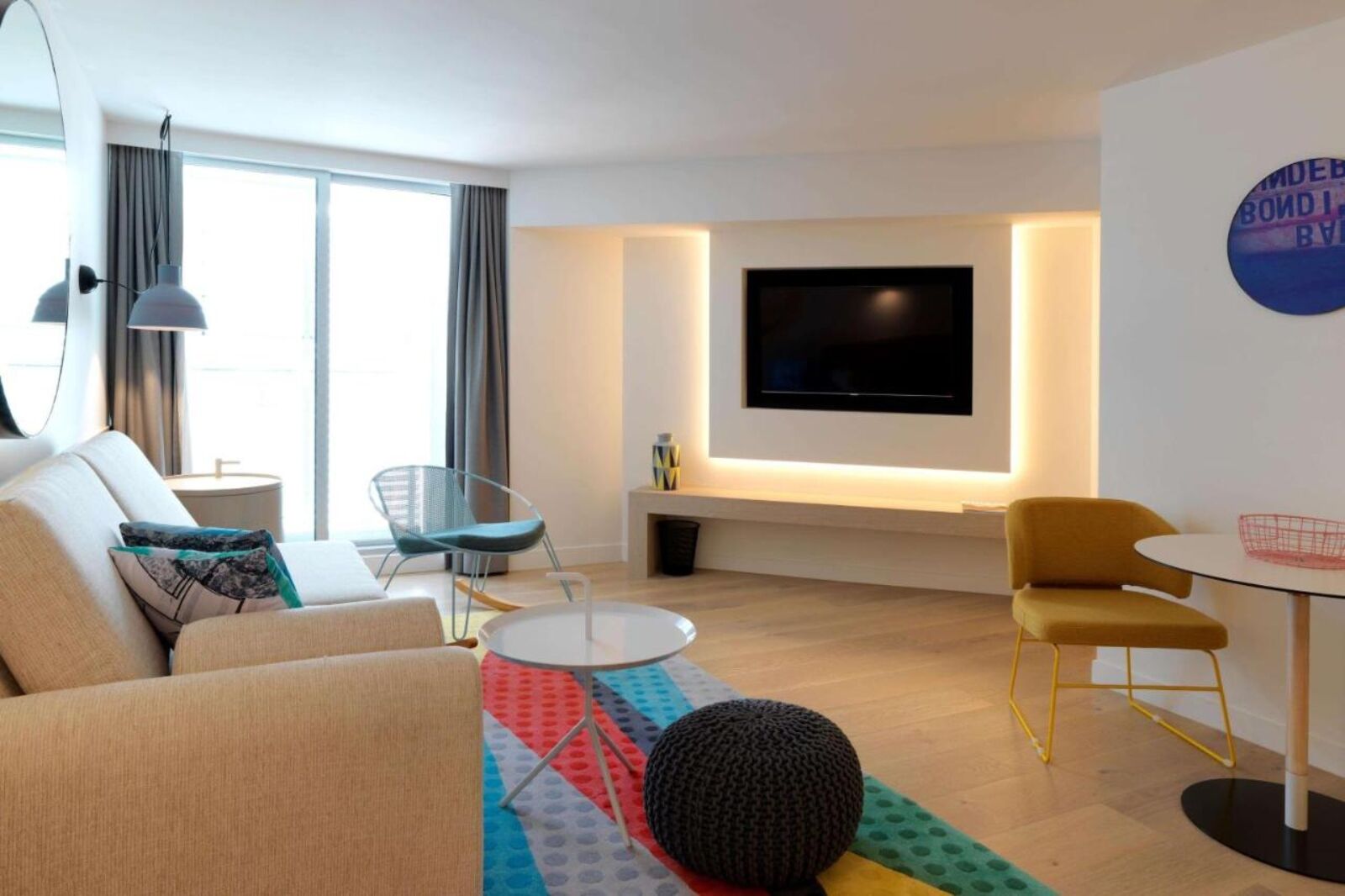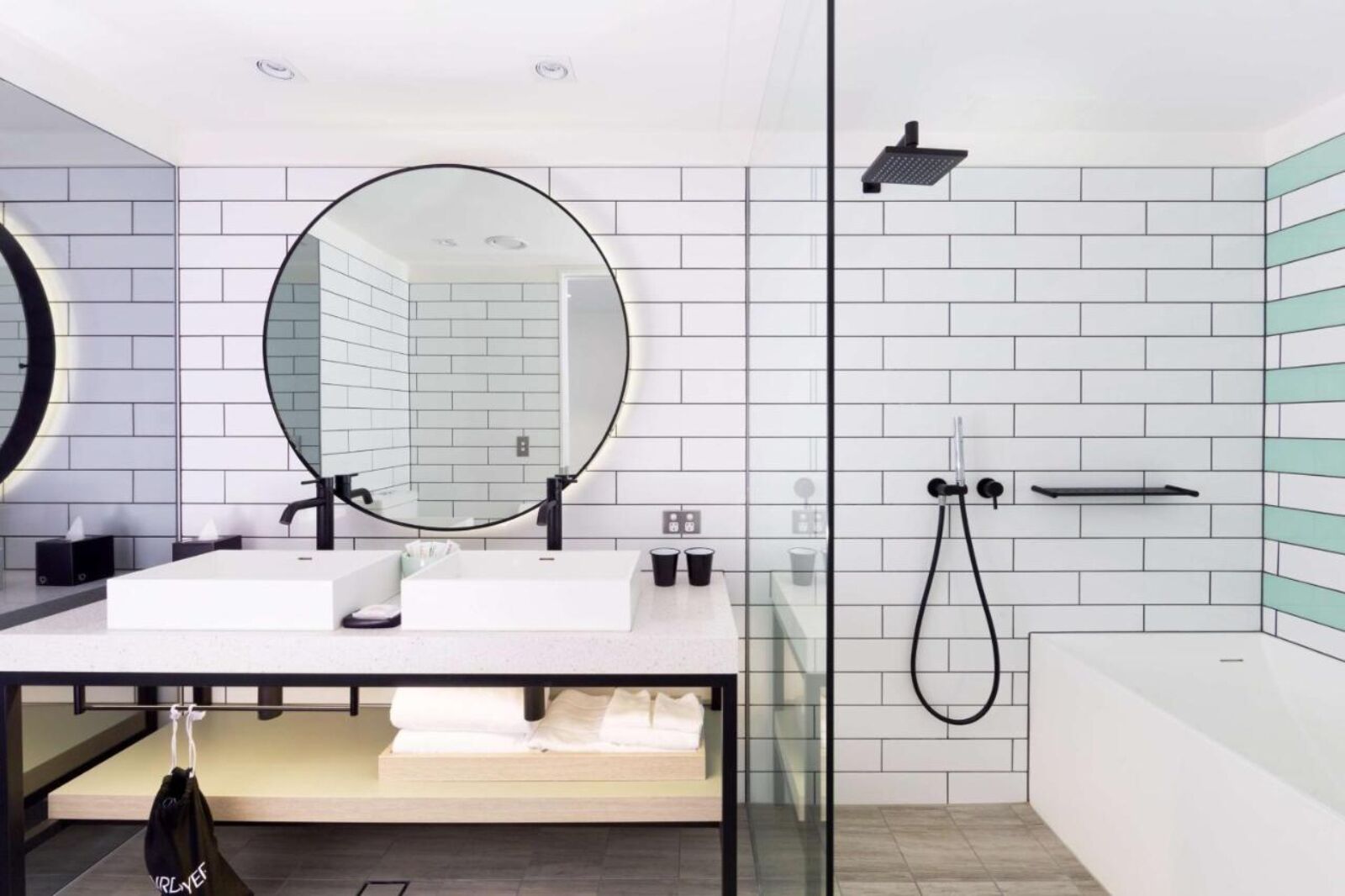 QT Bondi is a luxury hotel located in the heart of Sydney's world-famous Bondi Beach. Perfectly situated minutes from the beachfront, QT Bondi provides guests with unparalleled views of Sydney's iconic coastline and the Pacific Ocean. Set in the heart of Bondi's fashion district on Gould Street, this charming hotel is surrounded by stylish boutiques and healthy food outlets, juice bars, and cozy cafes.
Rooms at QT Bondi
Whether you opt for guest rooms or spacious apartments, each stylish abode ensures comfort and relaxation with air-conditioning and private balconies to admire breathtaking views. The modern bathroom is nothing short of luxurious with Kevin Murphy toiletries. Plus there are kitchen facilities including coffee machines, microwaves, and more — perfect for those who need quick access to snacks between exploring.
Aminities at QT Bondi
Appartments.
Kitchenettes.
Laundry.
WiFi.
Where: 6 Beach Rd, Bondi, 2026 Sydney
Crystalbrook Albion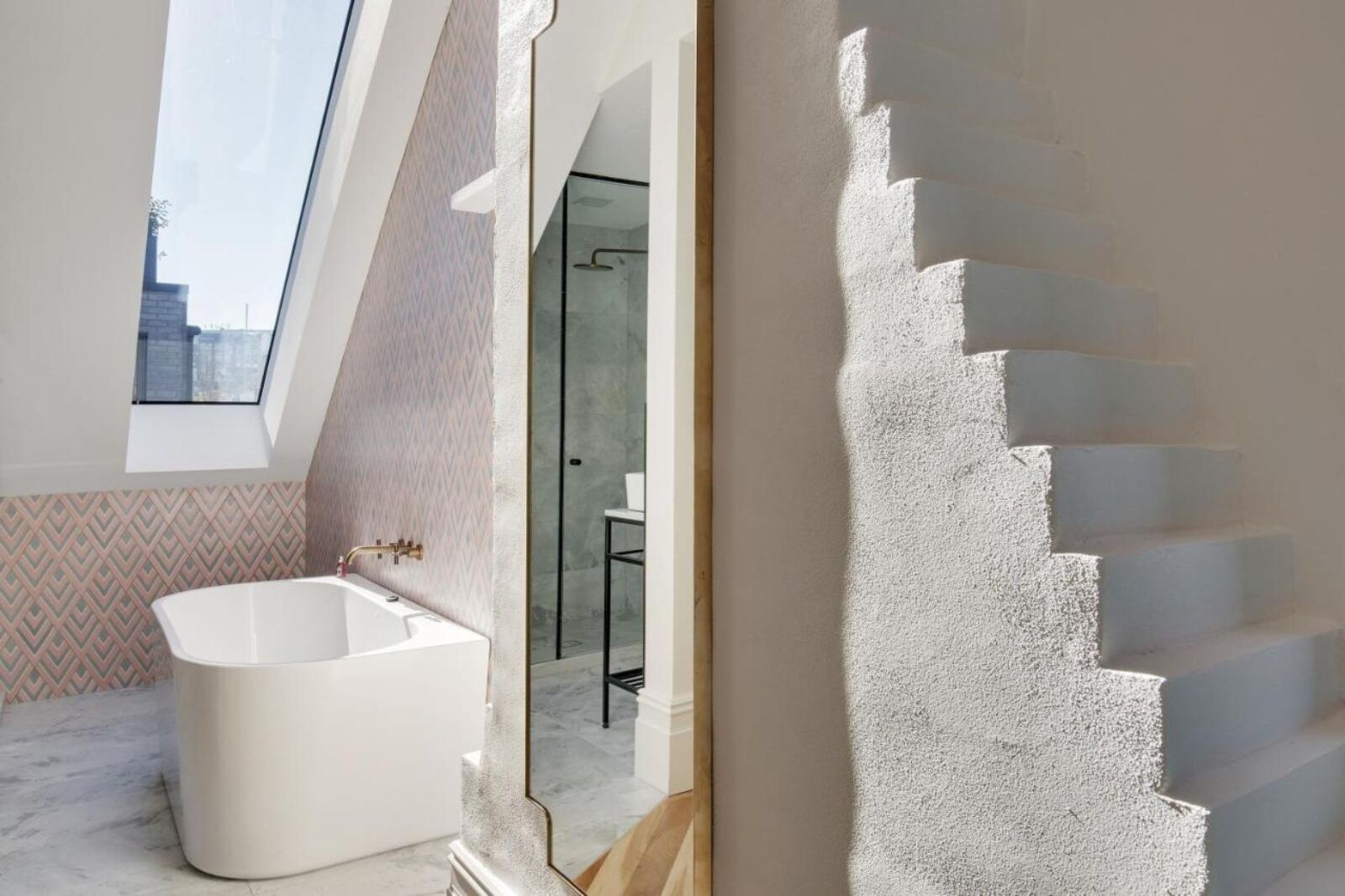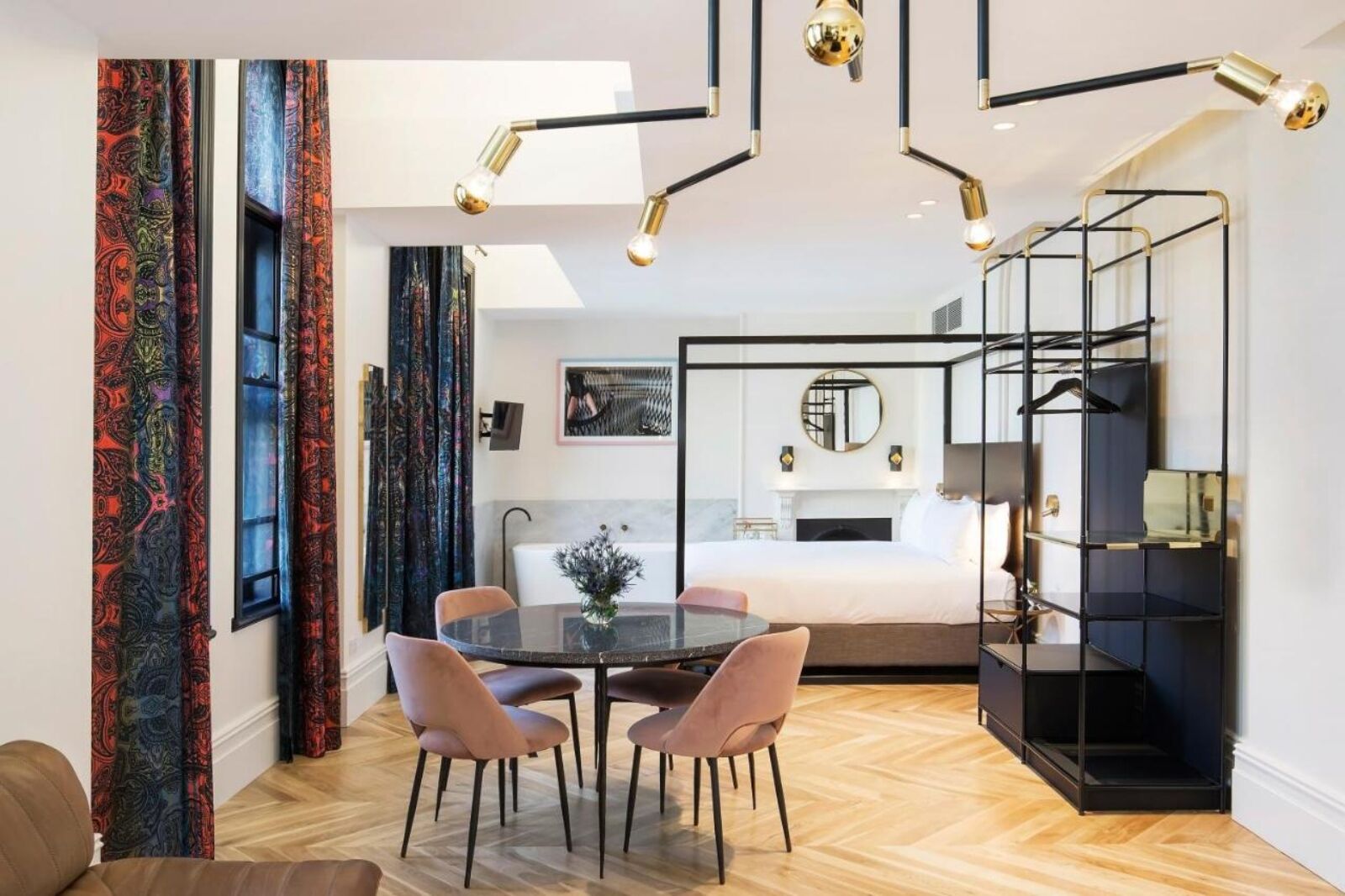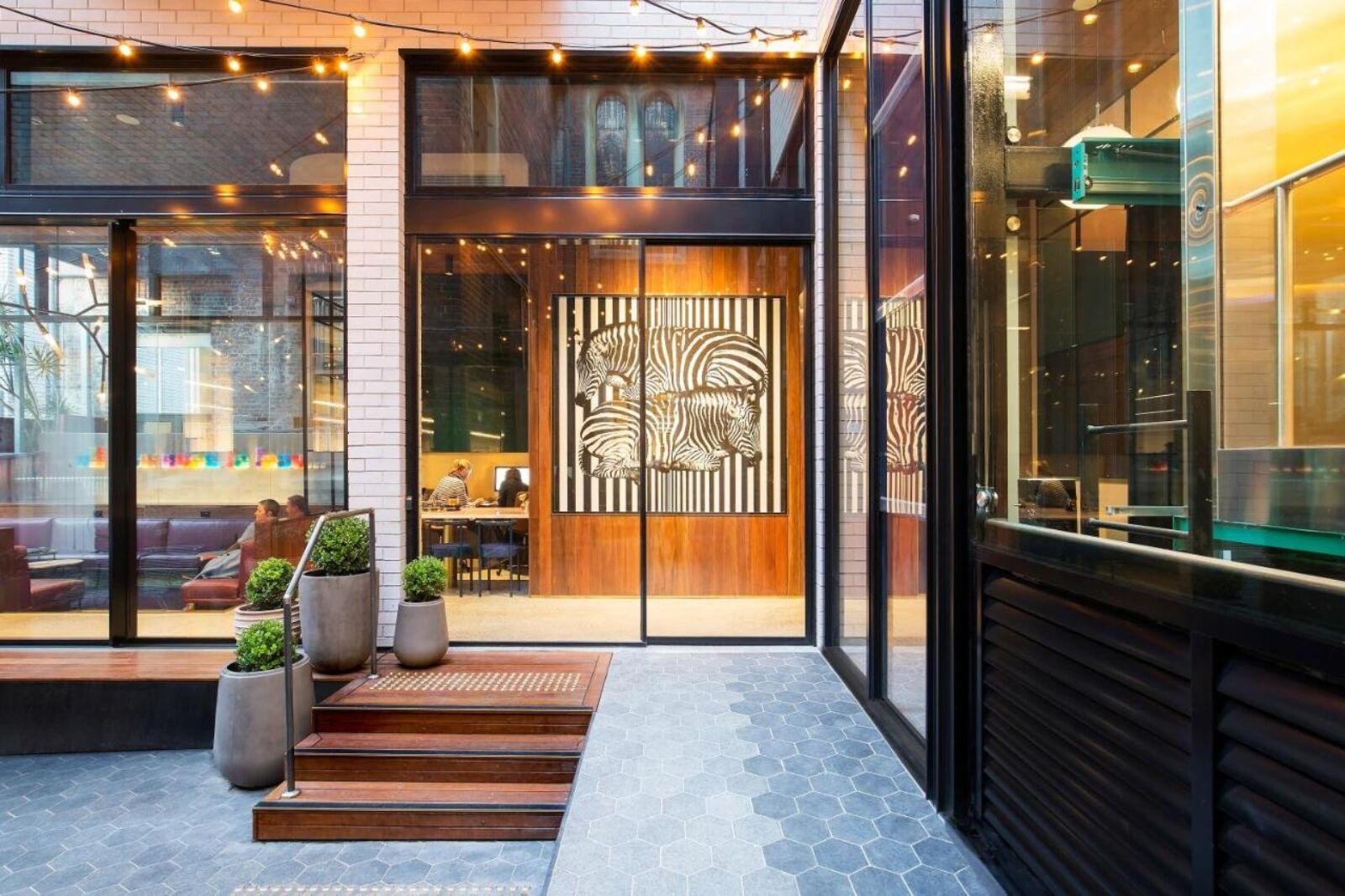 The Crystalbrook Albion Hotel is a luxurious five-star hotel located in the heart of Sydney's vibrant Surry Hills district. The hotel offers stunning views of Sydney city and close access to world-renowned attractions and entertainment venues.
Surry Hills is a vibrant and multicultural neighborhood in inner Sydney. Home to numerous restaurants, cafes, boutiques, and galleries, it's no wonder that this densely populated area is a popular destination for both locals and tourists alike. With its lush green spaces and laneways, the district offers an escape from the hustle and bustle of Sydney's CBD.
Rooms at Crystalbrook Albion
The rooms at the Crystalbrook Albion Hotel provide guests with an elegant experience while still remaining comfortable and inviting. All the rooms feature plush beds, spacious bathrooms with spa baths, and balconies overlooking Sydney's breathtaking skyline.
Aminities at Crystalbrook Albion
Laundry.
Room service.
WiFi.
Tea and coffee in all rooms.
Where: 21 Little Albion Street, 2010 Sydney
Spicers Potts Point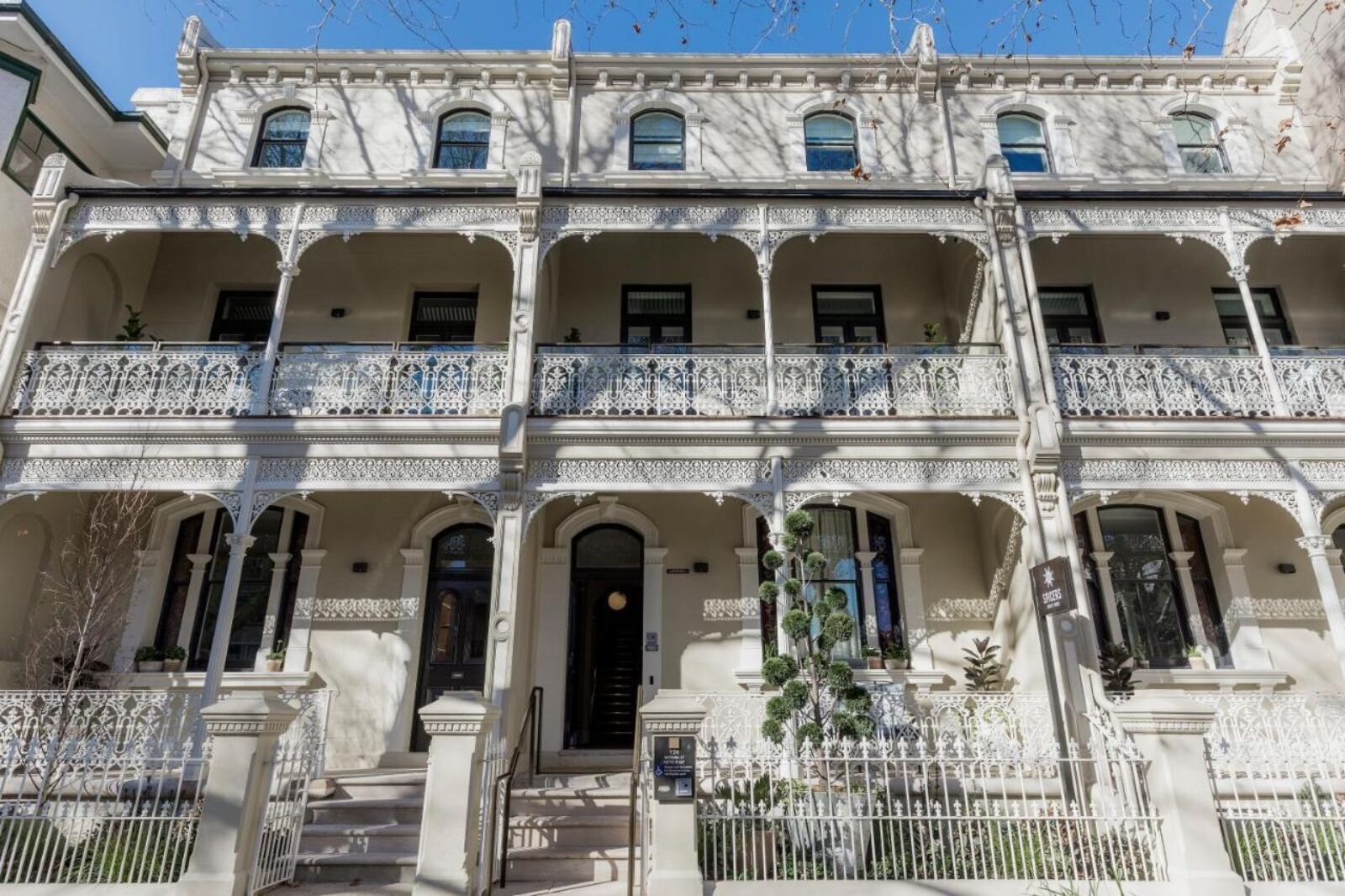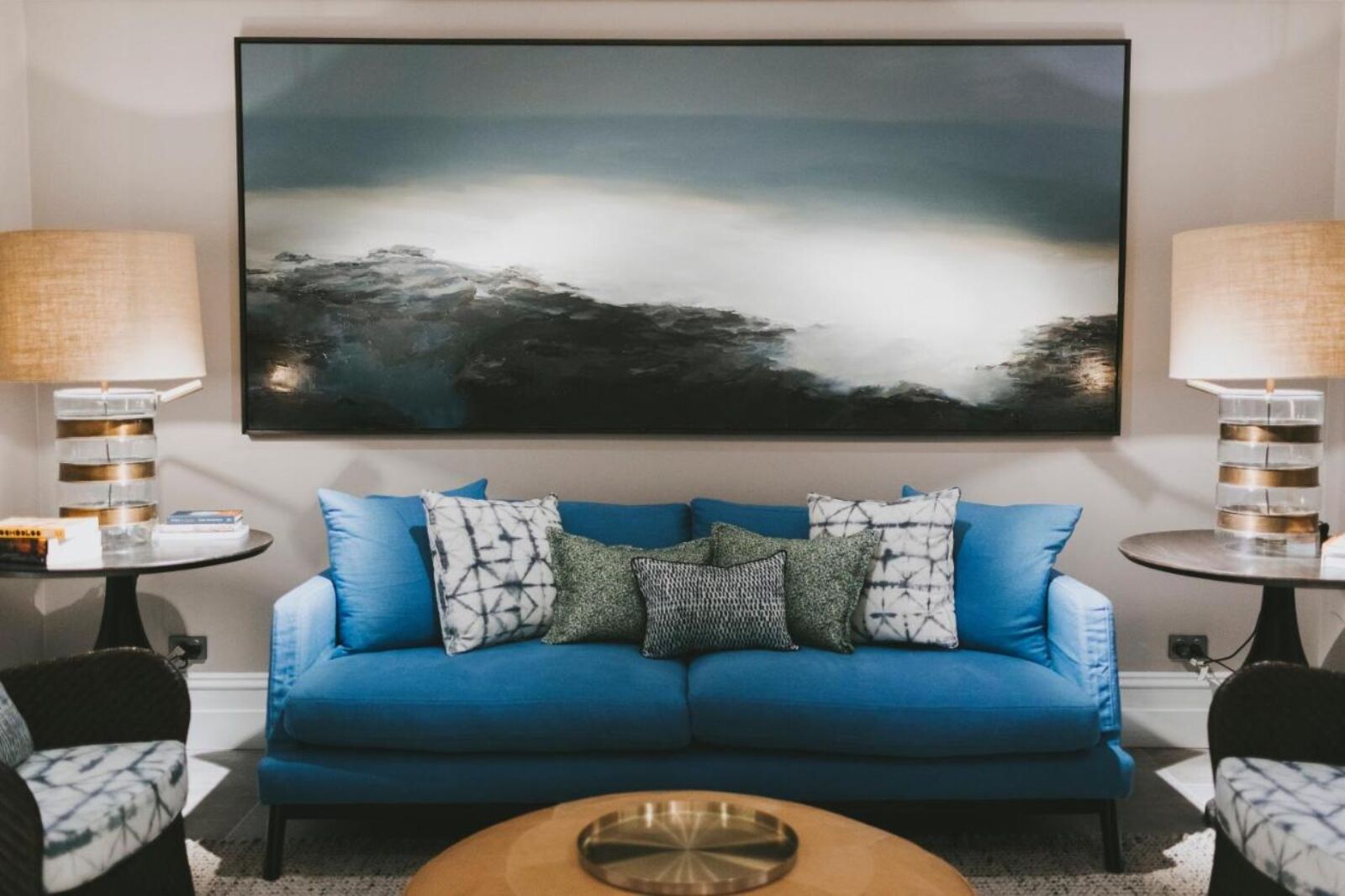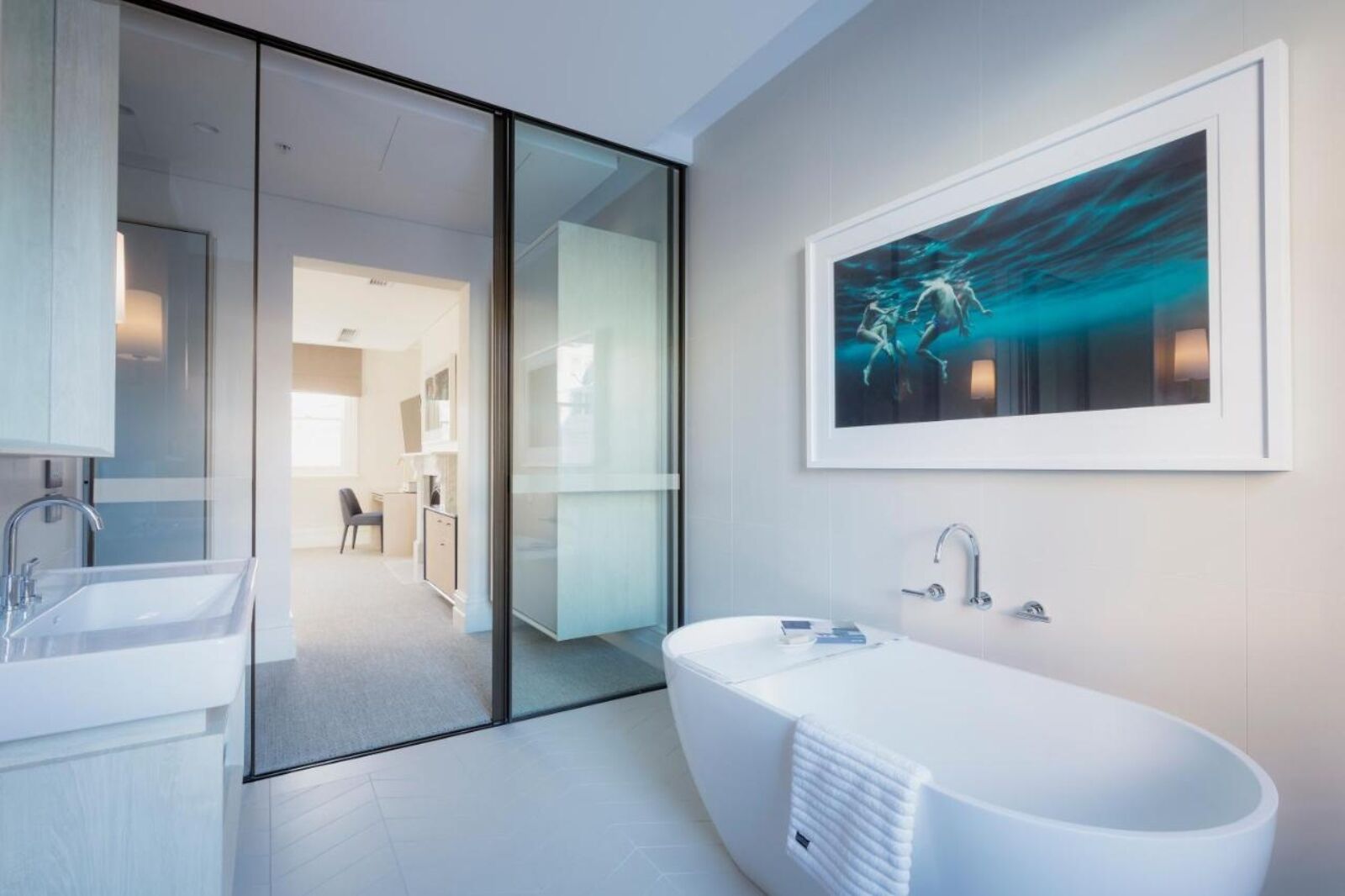 Experience sophisticated and serene city living in Sydney's historic neighborhood at this 20-room abode, housed within three grand heritage terraces.
Potts Point is a vibrant Sydney district brimming with bars, restaurants, and nightclubs. Located halfway between the city center and Bondi Beach, Potts Point offers an ideal balance of both urban sophistication in its restaurant scene and pristine natural beauty — just 20 minutes on foot to Circular Quay over The Royal Botanic Gardens. Kings Cross train station can be reached within two minutes of walking.
Rooms at Spicers Potts Point
Guests can choose from 20 spacious contemporary rooms, each with its own textured laneway outlook. Each room is tastefully and thoughtfully fitted out, offering all the amenities you need for a comfortable stay.
Aminities at Spicers Potts Point
Laundry.
Bar.
WiFi.
Parking.
Room service.
Where: 122 Victoria St, Potts Point, 2011 Sydney
Ovolo Woolloomooloo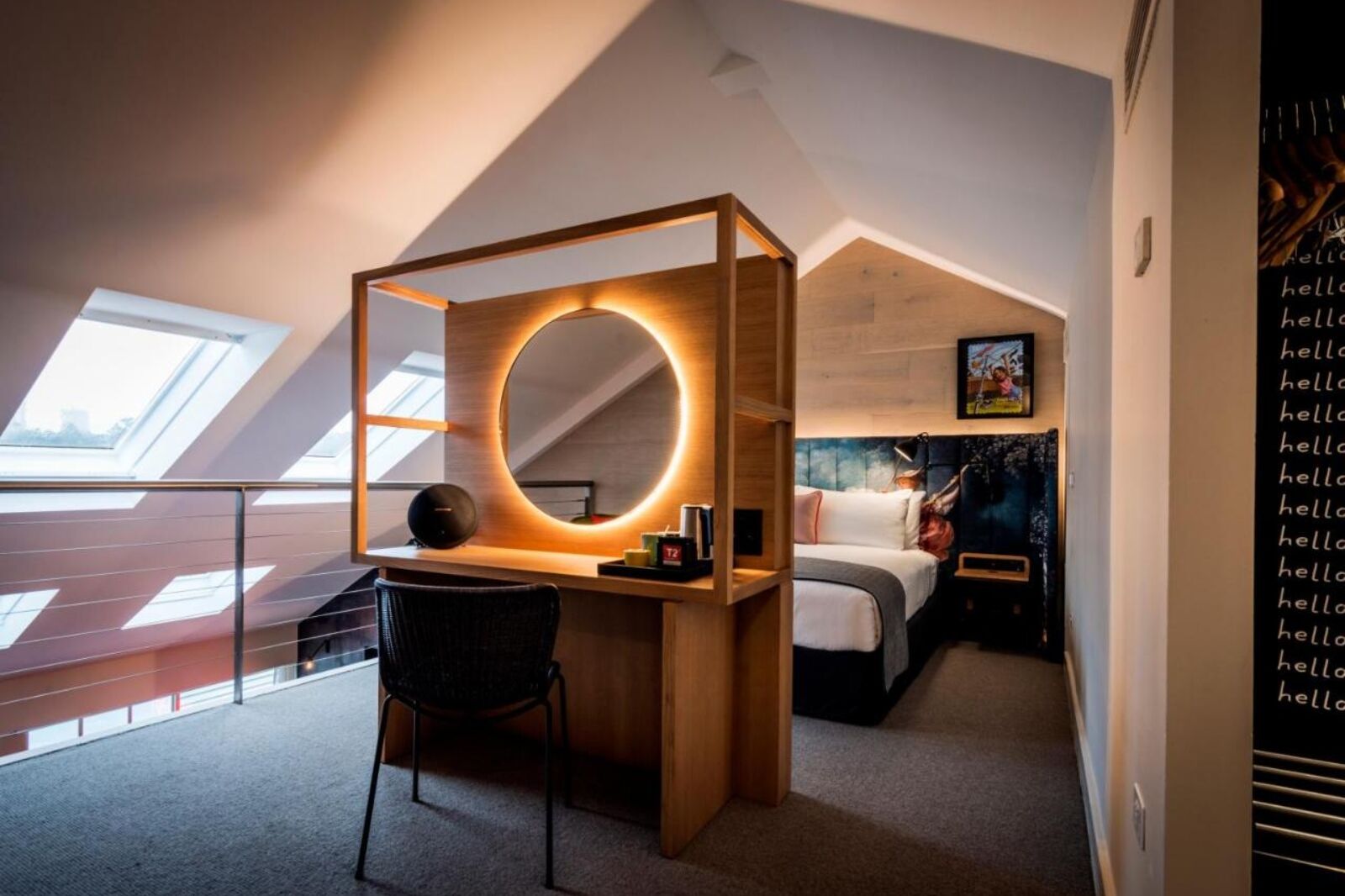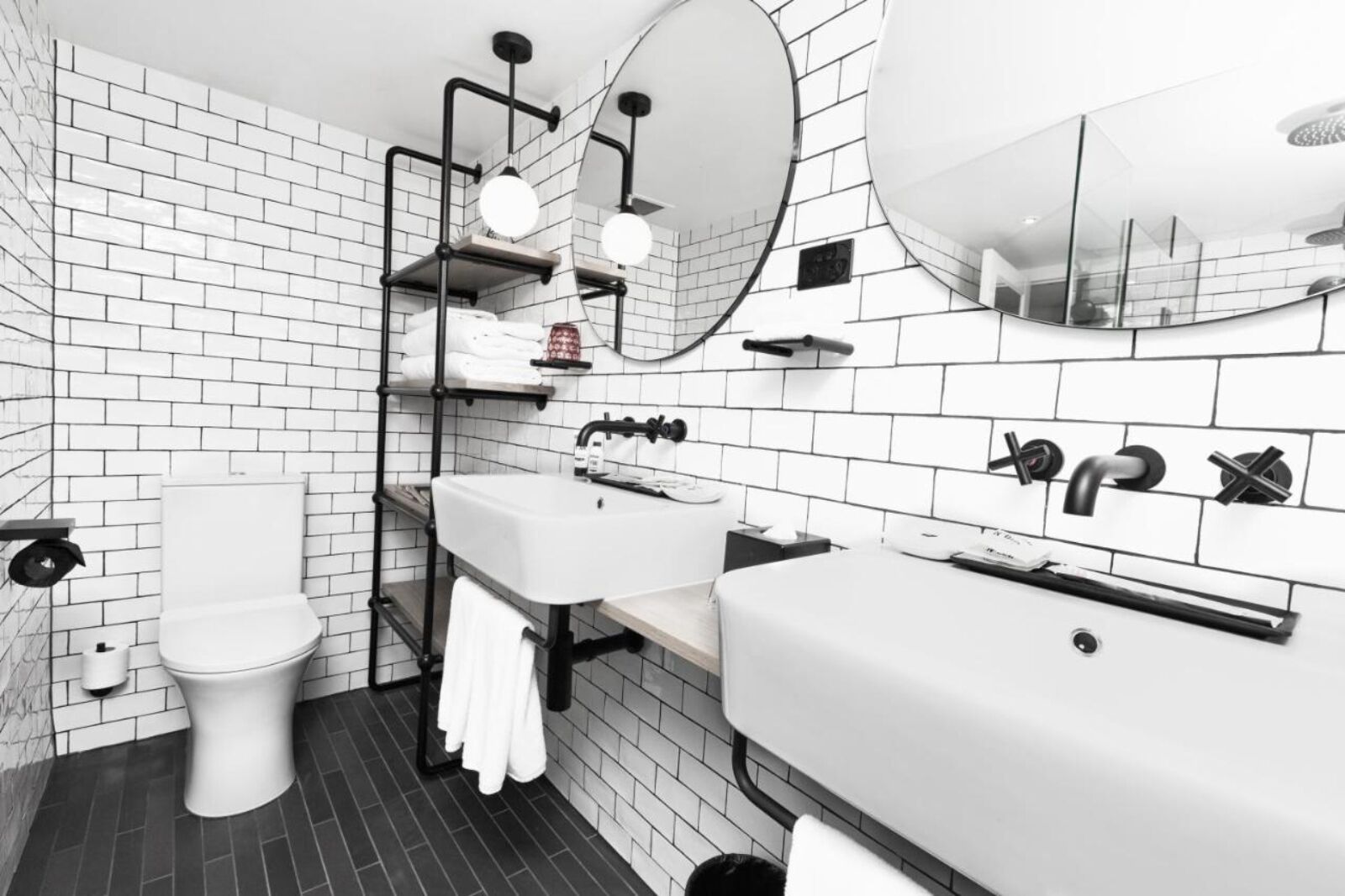 Located in the vibrant inner-city suburb of Woolloomooloo, this stunning hotel occupies a restored Finger Wharf building that dates back to 1913. The wharf was originally used for loading and docking vessels but has since been transformed into a luxurious five-star hotel with sweeping views of Sydney Harbour. Whether you're looking for a romantic escape or an opulent base from which to explore the city, Ovolo Woolloomooloo is sure to exceed your expectations.
Rooms at Spicers Potts Point
The 100 rooms in the hotel are full of bright, vibrant colors, eclectic furnishings, and unique lighting. Guests enjoy all their favorite entertainment amenities including iPad, Alexa, AppleTV, and Netflix plus power stations located conveniently next to beds. For those early morning caffeine cravings — many suites have Nespresso machines.
Aminities at Spicers Potts Point
Laundry.
Restaurant and bar.
Sauna, Spa, and Steam room.
WiFi.
Parking.
Room service.
Where: 6 Cowper Wharf Roadway, Woolloomooloo, Woolloomooloo, 2011 Sydney
Shangri-La Sydney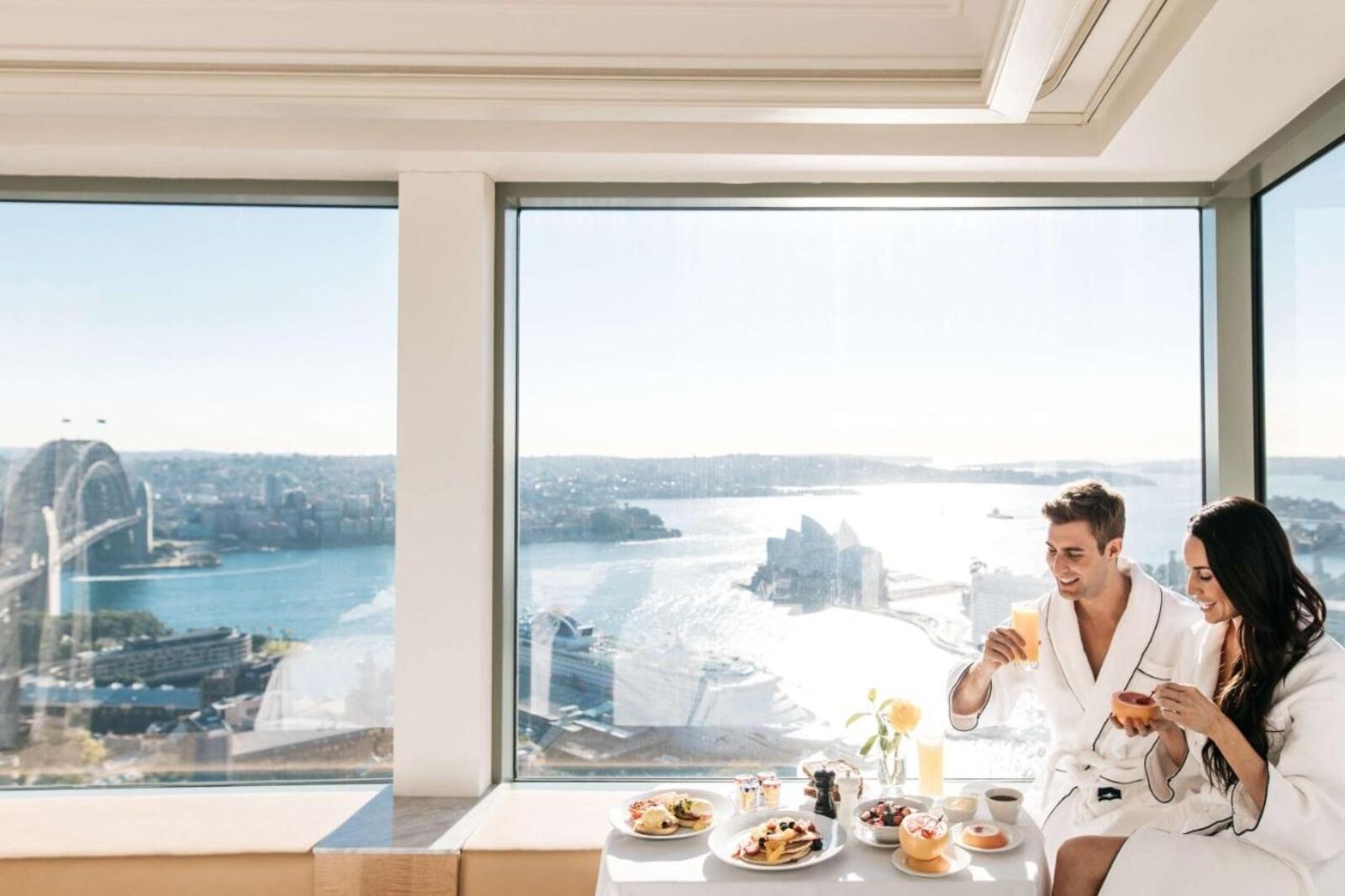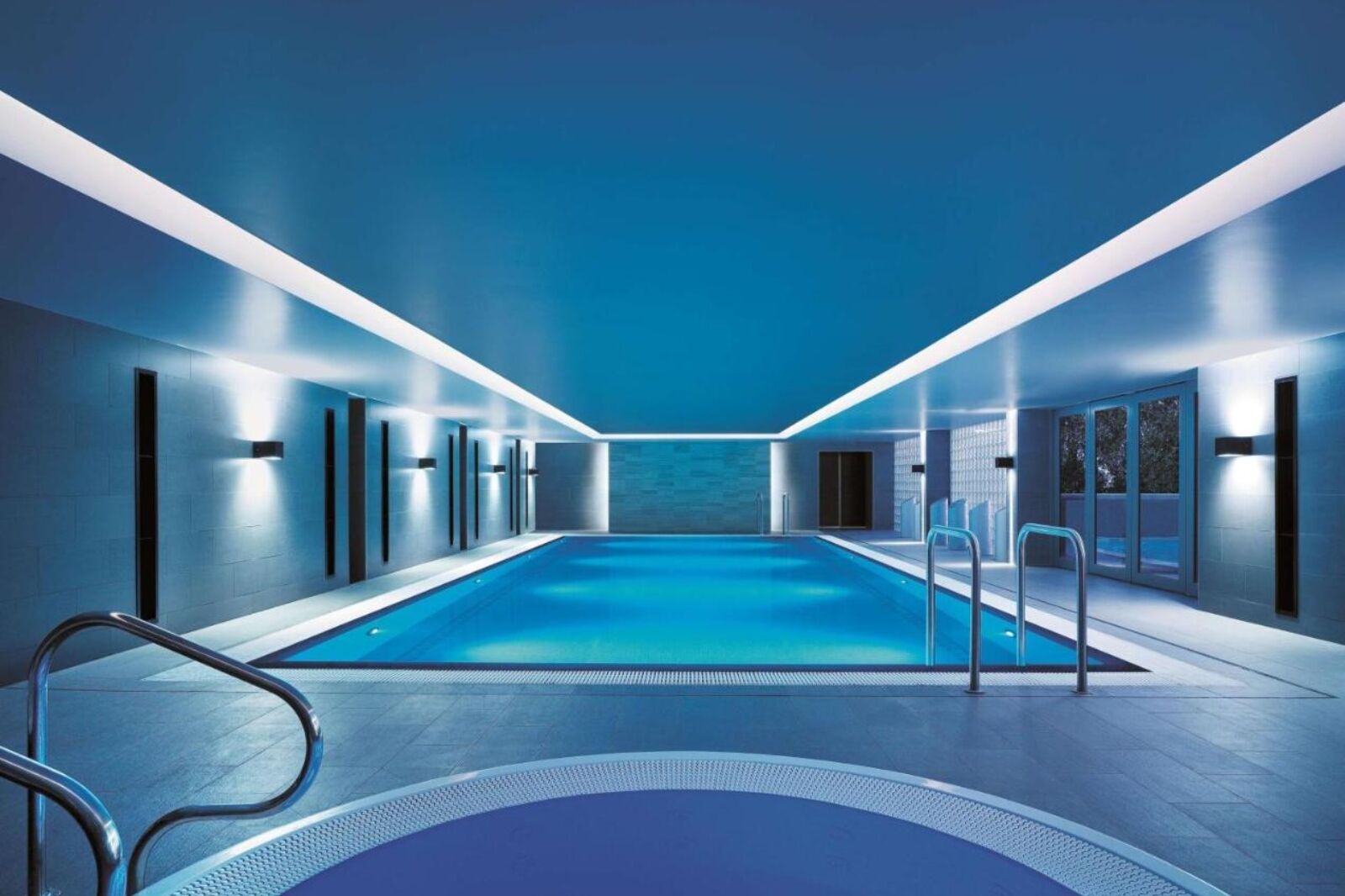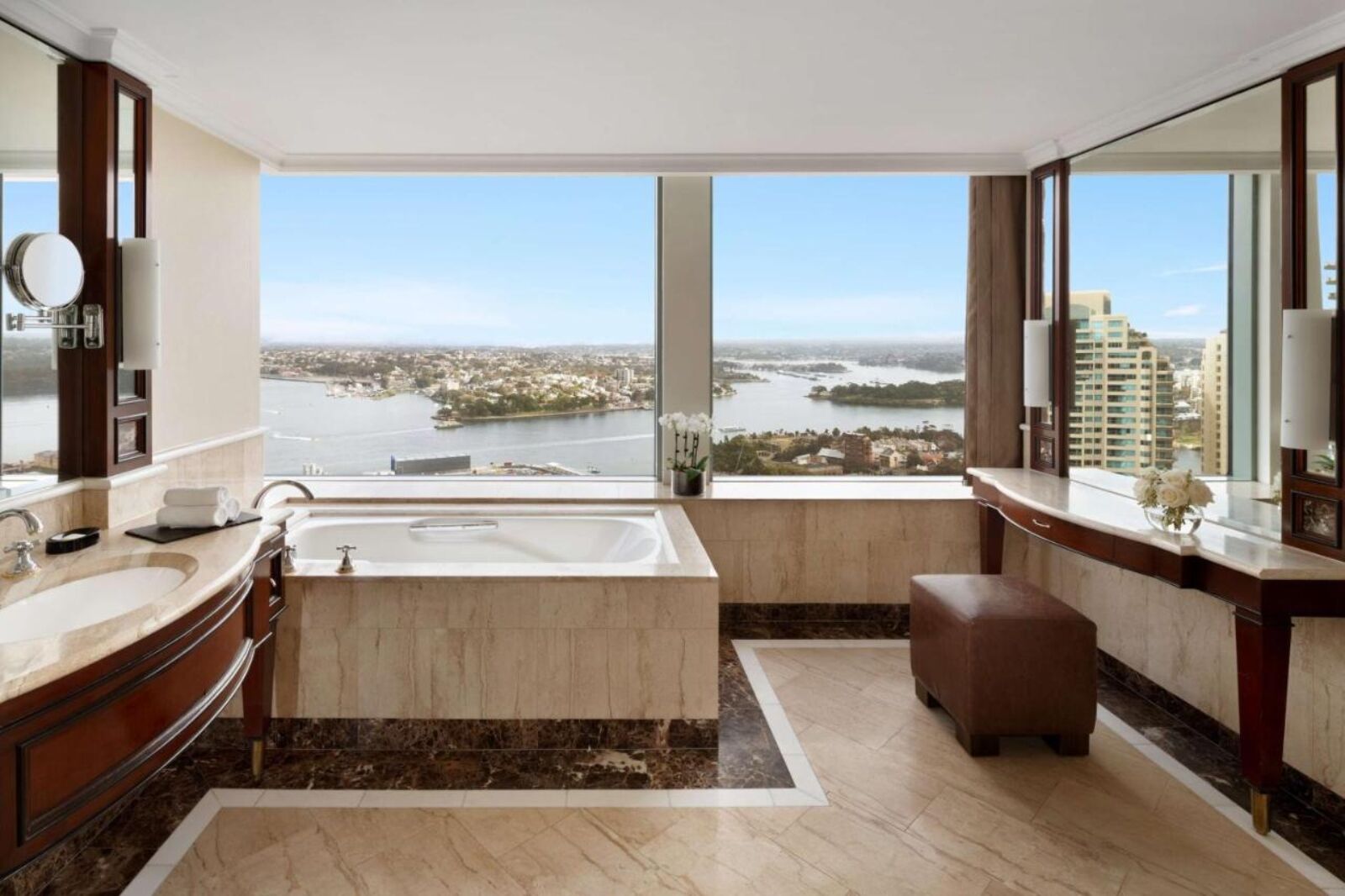 The five-star offers luxurious accommodations with stunning views of Sydney harbor and the iconic Sydney Opera House. The hotel also features two award-winning restaurants, a bar, spa, and pool, extensive conference facilities, and concierge service.
Rooms at Shangri-La Sydney
Every room at this Sydney waterfront accommodation offers breathtaking views. Some of the most sought-after have windows looking out over the iconic Opera House and Harbour Bridge. It might not come as a surprise that these are some of the most Instagrammed hotel rooms in the city and the sunsets are out of this world.
Aminities at Shangri-La Sydney
Laundry.
Restaurant and bar.
Sauna and Spa.
WiFi.
Room service.
Concierge service.
Where: 176 Cumberland Street, The Rocks, Sydney CBD, 2000 Sydney
Pullman Quay Grand Sydney Harbour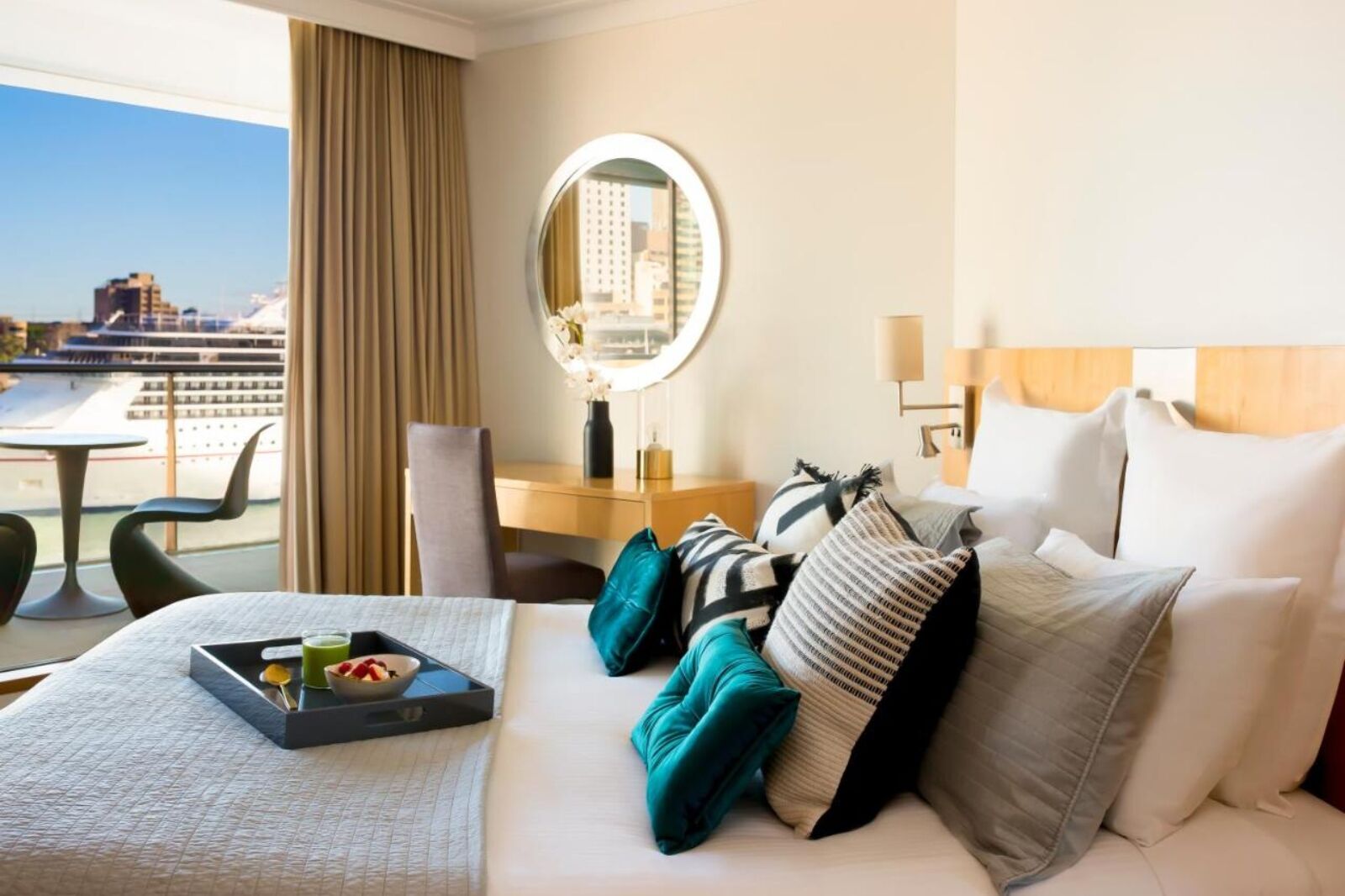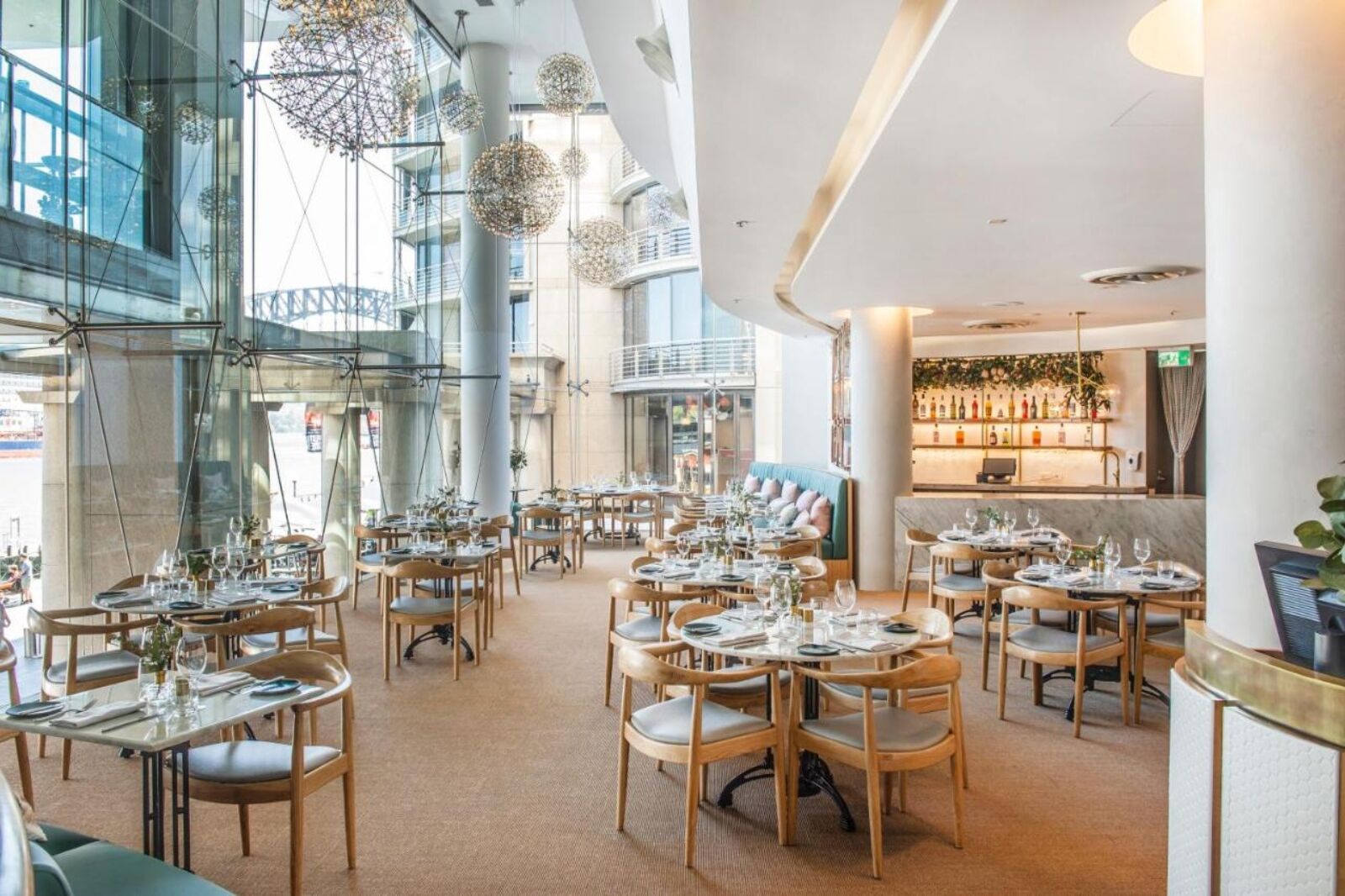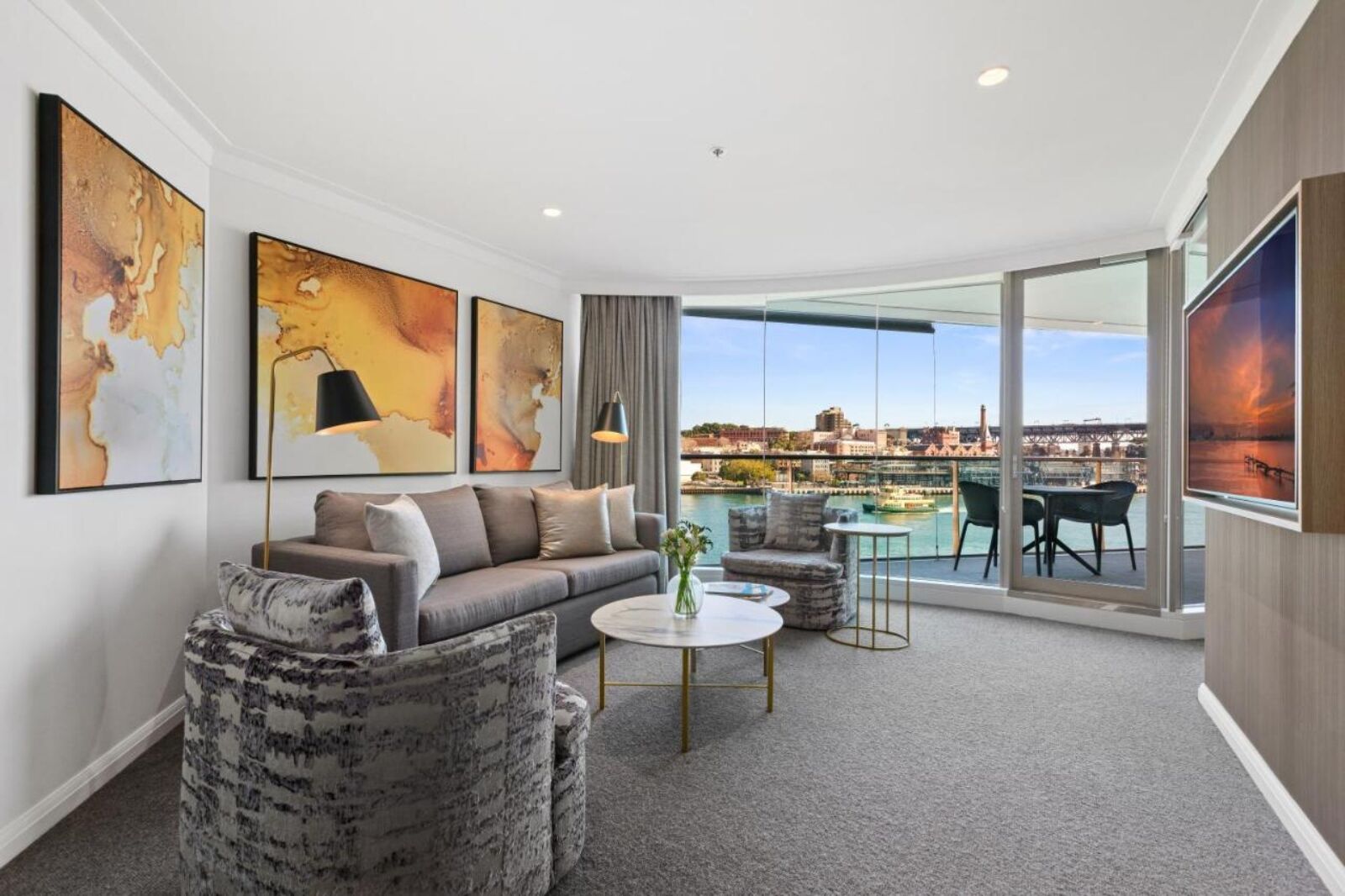 In the heart of Sydney, this five-star hotel is ideally located on Macquarie Street — one of the city's most prestigious streets. Guests can enjoy spectacular views of Circular Quay. They will be mere steps away from some of Australia's iconic landmarks such as The Opera House, Royal Botanic Gardens, and Harbour Bridge.
This hotel offers visitors a luxurious experience from the moment they step in. Gleaming marble floors and glamorous dandelion-shaped light fittings are captivating, while the beautiful views of Sydney Harbour can be enjoyed through huge windows.
Rooms at Pullman Quay Grand Sydney Harbour
At this Sydney hotel, you'll feel right at home. Every sumptuous suite is apartment-style and comes fully equipped with all the comforts necessary. Each room has plenty of storage, a fully-equipped kitchenette, laundry facilities, and an exquisitely appointed king bed in its own private bedroom. Gorgeously designed balconies or terraces allow visitors to take full advantage of their breathtaking views while unwinding each evening in their separate lounge and dining area.
Aminities at Pullman Quay Grand Sydney Harbour
Laundry.
Restaurant and bar.
Sauna and Spa.
Pool.
Fitness Center.
WiFi.
Room service.
Where: 61 Macquarie Street, Sydney CBD, 2000 Sydney
What to do near these hotels in Sydney, Australia
For those seeking a unique and exciting vacation, Sydney Australia offers an array of activities to explore. From iconic landmarks to vibrant culture, here are some of the best ways to experience Sydney's beauty.
Visit the Sydney Opera House — Enjoy world-class performances at this iconic landmark featuring beautiful architecture and sweeping views of the harbor.
Explore Darling Harbor — Take in stunning views of the city skyline and stroll through this popular waterfront tourist area offering plenty of cafes and restaurants.
Check Out Taronga Zoo — Get up close with native Australian wildlife from kangaroos to koalas at one of the country's top zoos.
Take a Cruise on Sydney Harbour — Enjoy lunch or dinner cruises for some of the best views of the city and its surroundings.
Head to Bondi Beach — One of Australia's most famous beaches, Bondi is perfect for sunbathing, surfing, and stunning ocean views.
Get Your Art Fix at White Rabbit Gallery — Browse contemporary Chinese art from emerging artists at this world-renowned gallery in Chippendale.
Climb the Sydney Harbour Bridge — Conquer your fear of heights and take on one of Sydney's top attractions—a bridge climb up to the Pylon Lookout.
What did you think of this story?