The Ultimate LGBTQ Guide To Asheville
Though the southeast, in general, has never been among the most gay-friendly regions in the United States, there are some pockets, namely urban areas, where the LGBTQ+ travelers are welcomed with open arms. One such place is Asheville, North Carolina.
Asheville has long been a destination for artists and musicians. Several venues bring some of the biggest names in music and entertainment to town. Both the Indigo Girls and Brandi Carlile have pulled a tour bus into town. It's also a draw for many other smaller acts; it's not uncommon to see buskers on each corner of downtown putting on a show and drawing a crowd.
Besides Asheville's thriving music scene, its proximity to the Blue Ridge Mountains has always been an attraction for outdoor adventurers. There are many options for cycling, hiking, kayaking, and even stand-up paddle boarding.
The city has also not-so-quietly been making a name for itself in the food and drink scene. It's got a handful of James Beard nominees who call the place home, and there are currently 50 breweries in the area with more on the way.
Locals aren't bragging when they say the town has pretty much everything a person could want, and that includes many safe spaces for the LGBTQ+ traveler.
While pretty much everywhere in Asheville is welcoming, this guide highlights places that are specifically queer-friendly, from LGBTQ+-owned businesses to venues that host events catered to the community.
Neighborhood guide to Ashville
West Asheville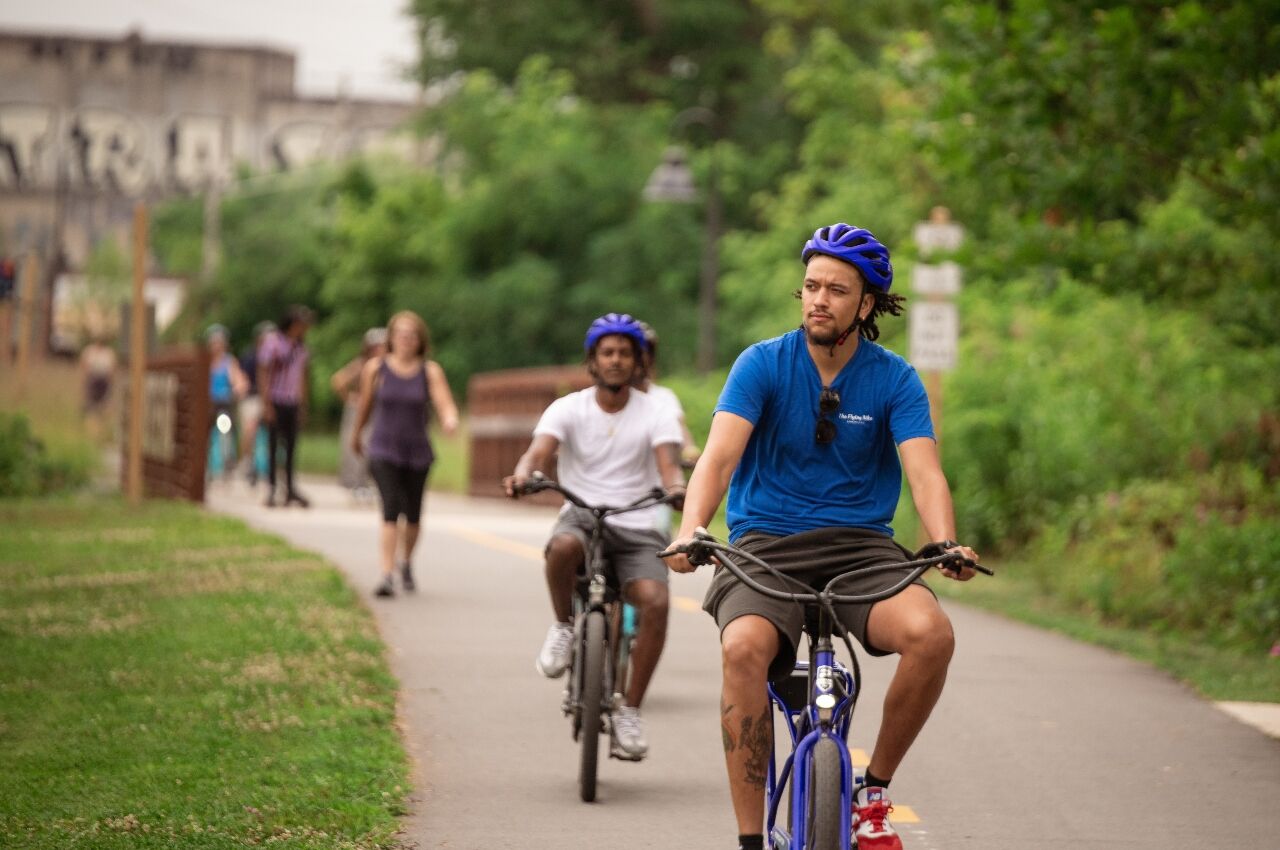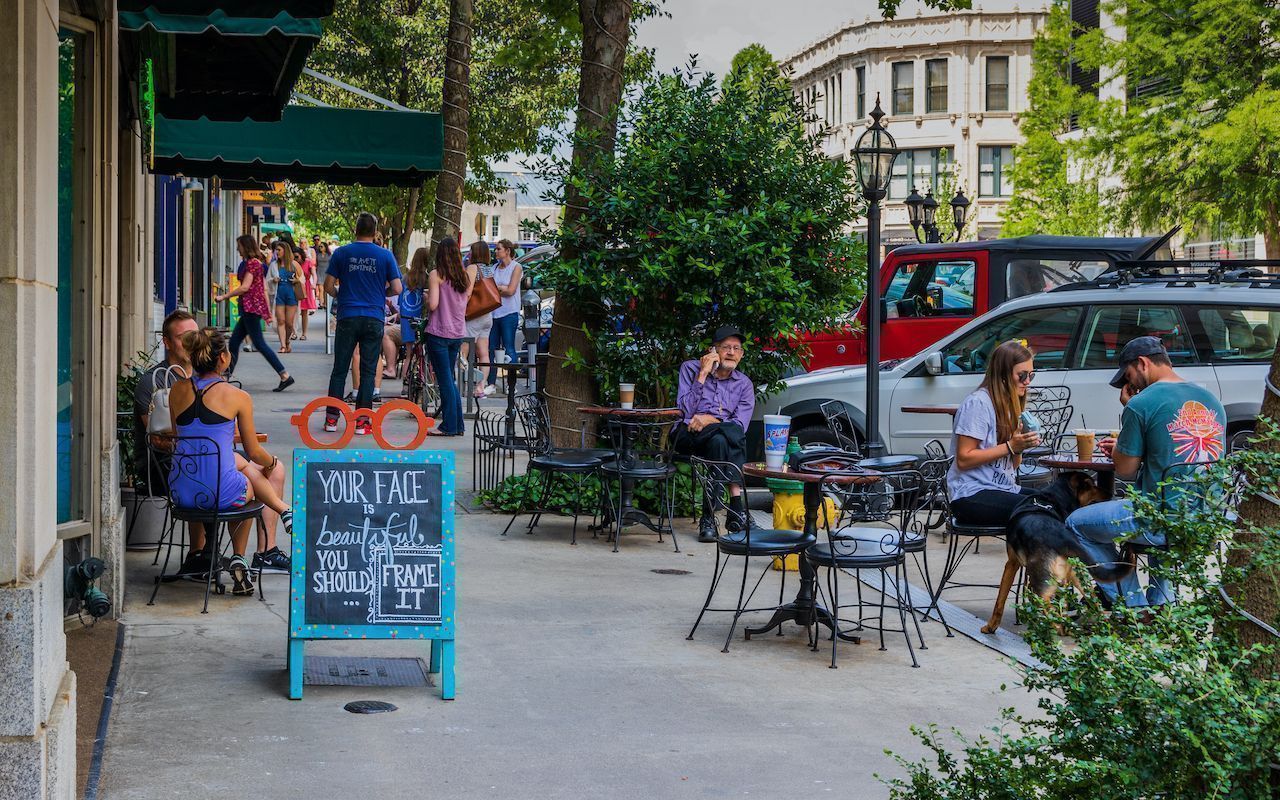 This neighborhood is, as its name suggests, just west of downtown. Ditch your car or hop in an Uber as parking can be scarce, and get around like a local on foot or bike. There's a lot of cool murals in West Asheville, and there are several great queer-friendly coffee shops and places to get a bite or a beer along Haywood Road. Odd's Cafe is a must if you're craving a little caffeine.
Downtown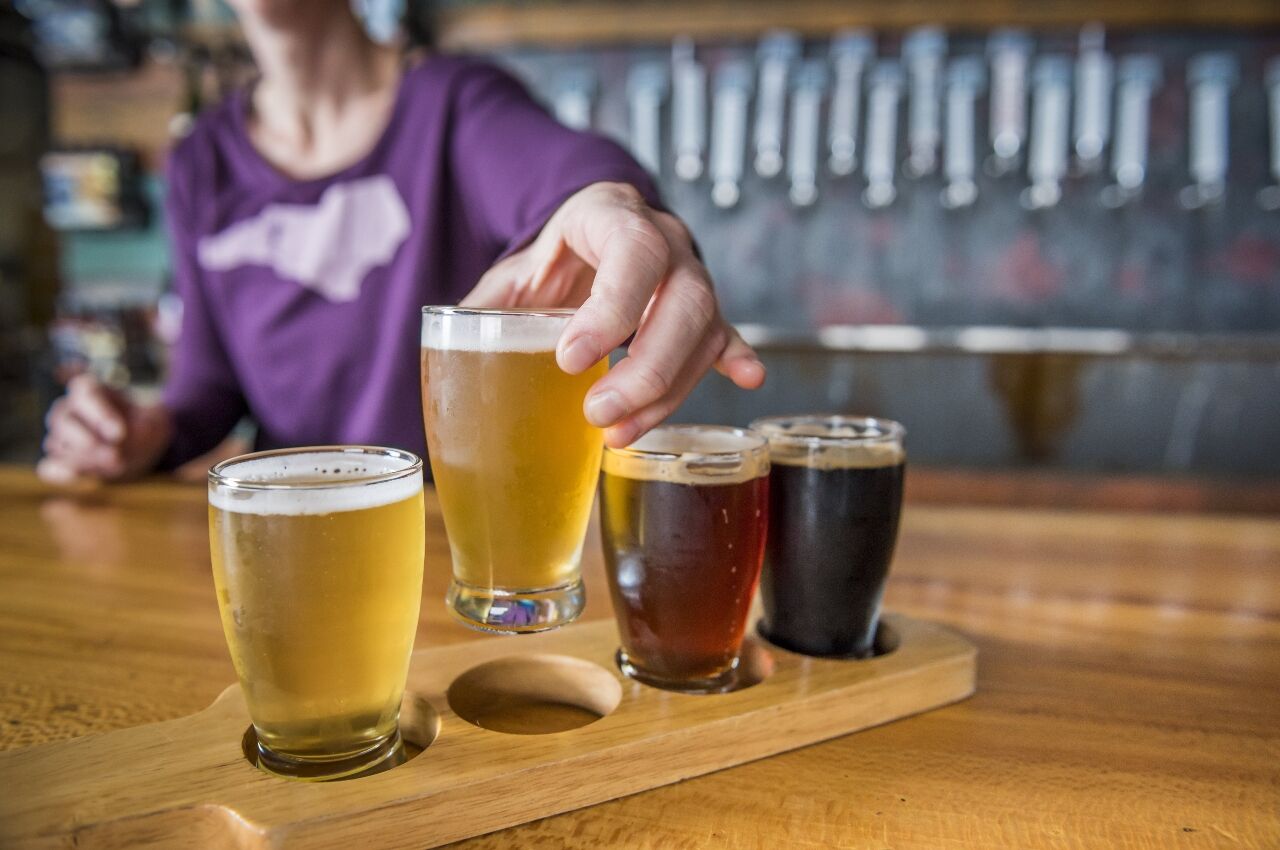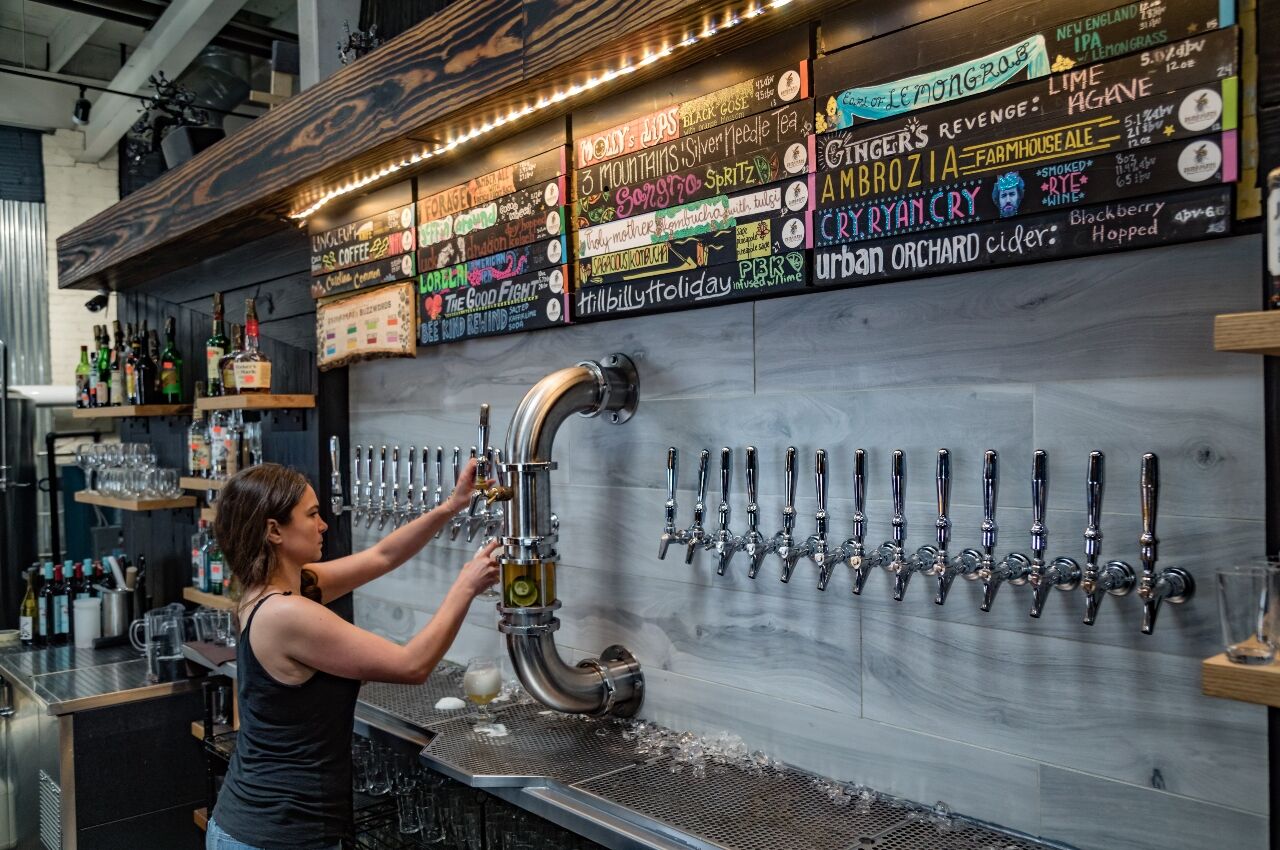 Asheville's downtown is super walkable. There are plenty of bar-hopping options that serve brews and cocktails made with local ingredients and just as many restaurants to choose from. As if the food and drink scene wasn't enough, there are also plenty of places to pick up a local-to-Asheville souvenir. We recommend stopping at the L.O.F.T for funny postcards, Malaprops for books by local authors, and Diamond Brand for some outdoor gear.
River Arts District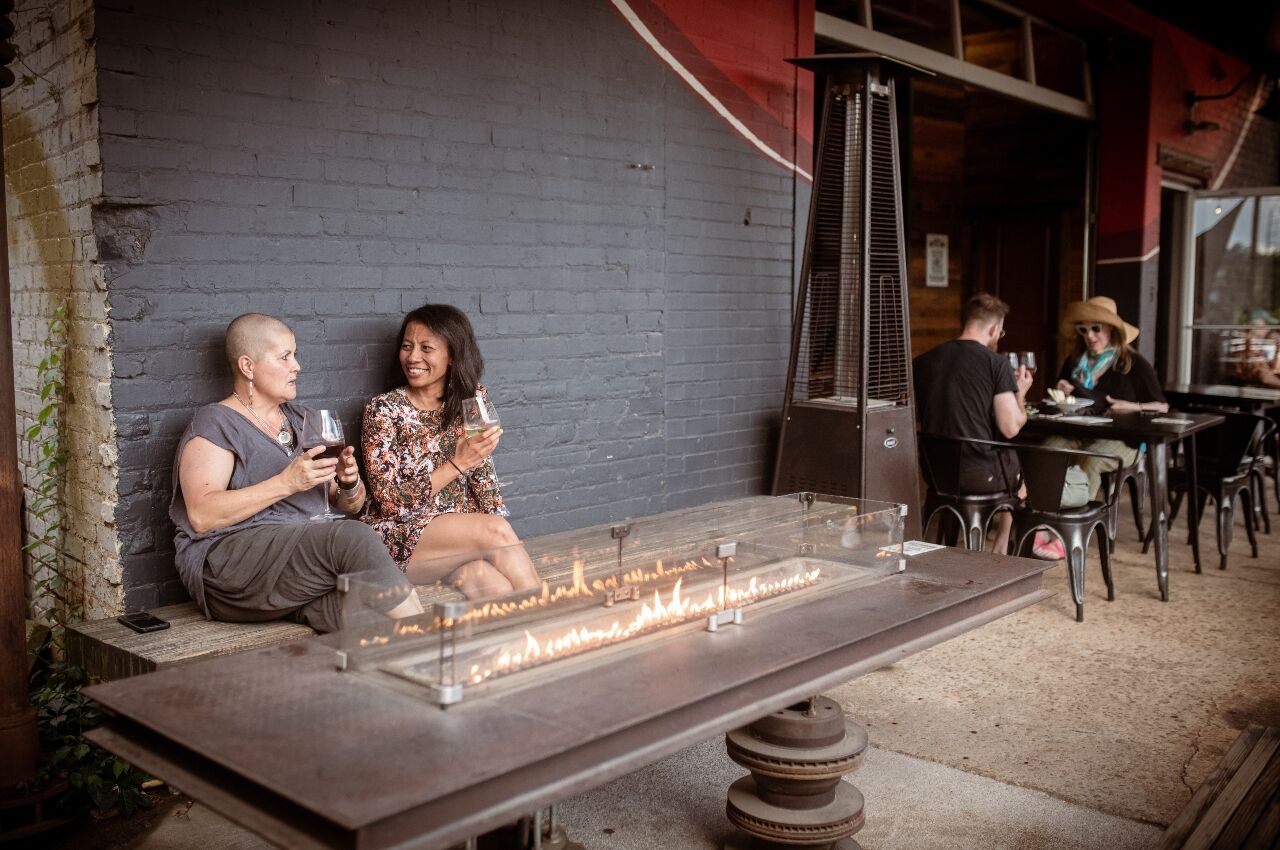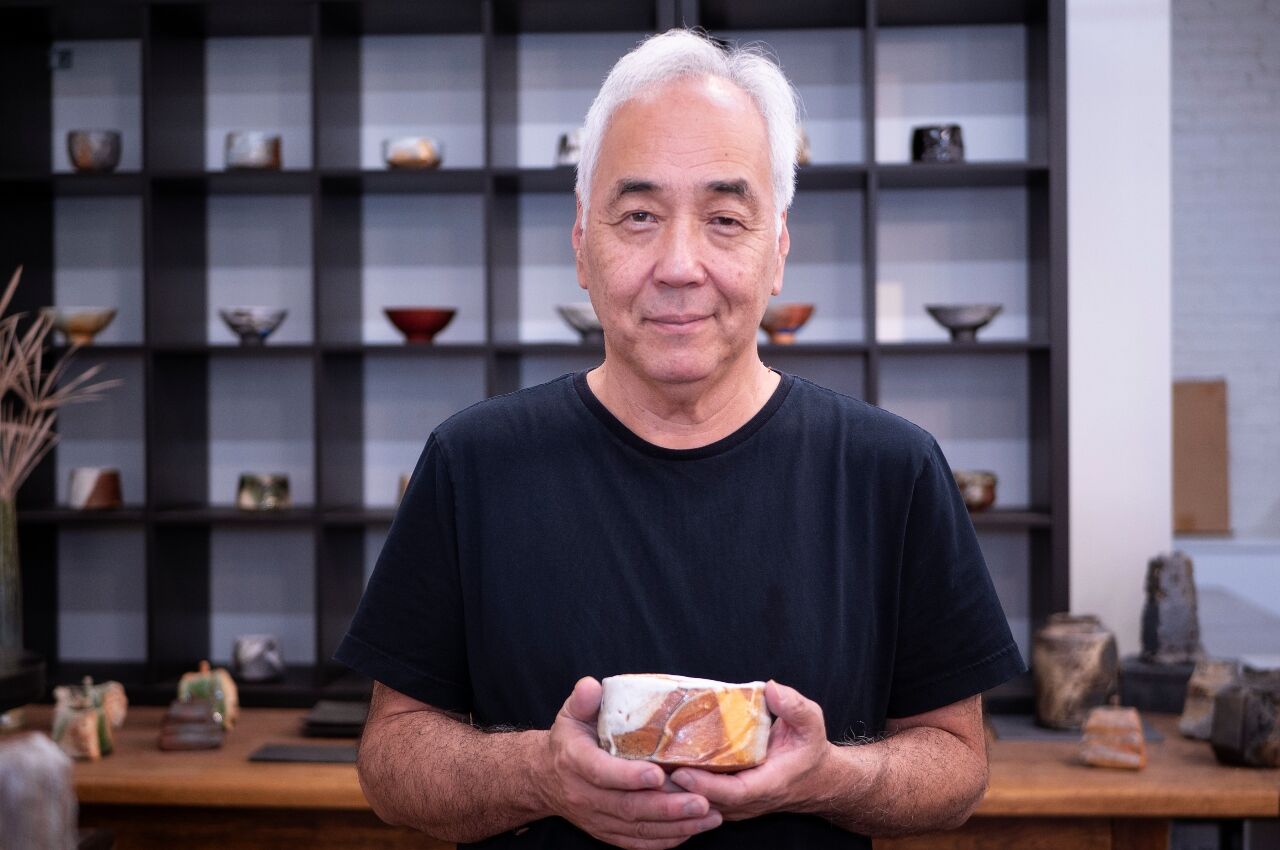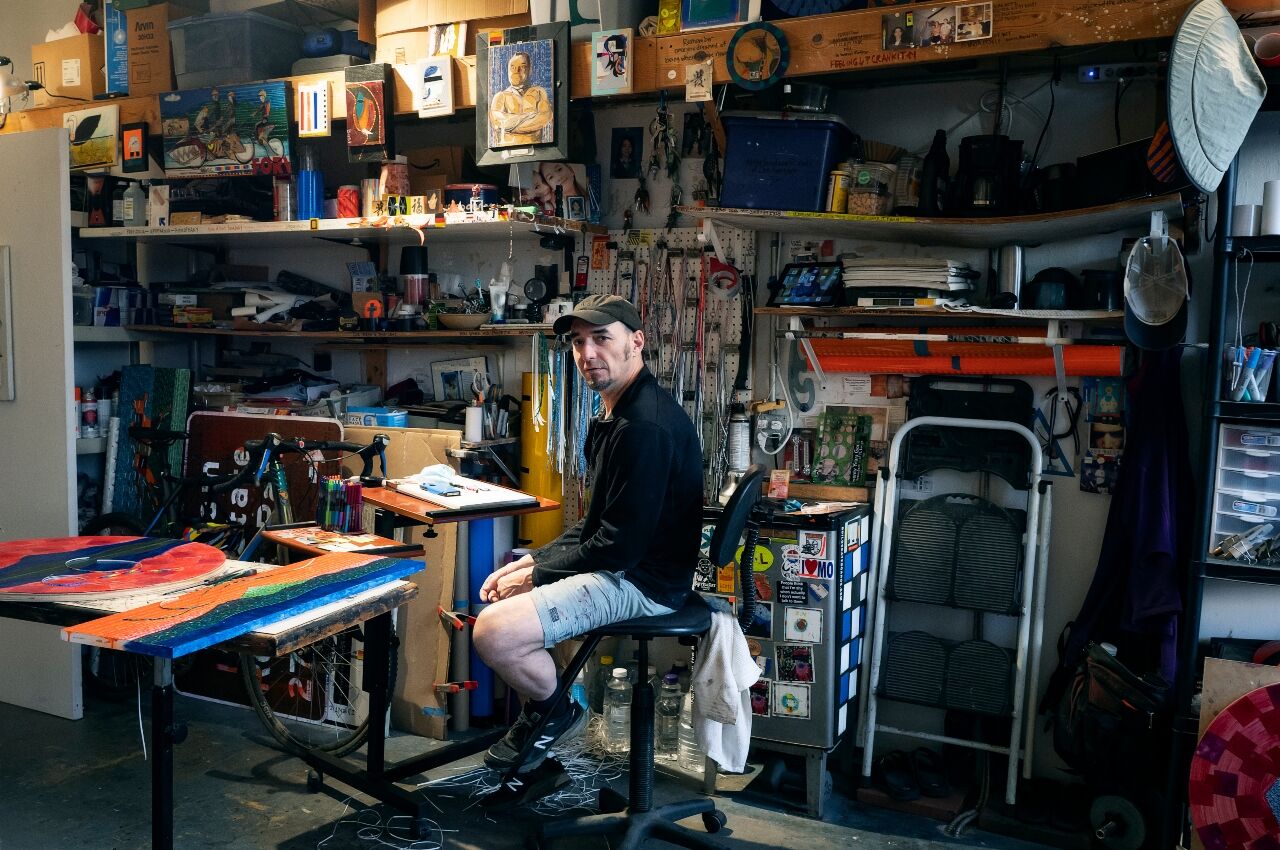 The River Arts District (RAD) is a collection of art galleries and studios. You'll find everything from potters to painters to sculptors and even a glass blowing space. There are also several places in the RAD to get an excellent meal or a drink. While you're there, be sure to check out the Foundation. The old warehouse-style buildings there have ever-changing street art, and it makes a brilliant spot for an Instagram photo or two. It's also home to several queer-friendly businesses.
Where to shop in Asheville
Malaprops
Conveniently in the heart of downtown is one of the most beloved bookshops in Asheville: Malaprops. It has tons of titles in store with an especially extensive selection of books from western North Carolina authors. It also hosts numerious book clubs. Check out the website to see what they are currently reading.
Address: 55 Haywood Street
Flora
Visiting Flora is like stepping into an oasis of calm. They lovingly filled the shop with uniquely arranged potted plants and terrariums. You can feel good about purchasing a souvenir or gift as this business is one of several in Asheville that supports the Campaign for Southern Equality by donating some of its proceeds during the winter holidays. It also frequently posts on social media photos of local LGBTQ+ weddings for which they provided the floral arrangements.
Address: 428 B Haywood Road
Horse and Hero
The art scene in Asheville is one of the major attractions for both locals and tourists. There are several galleries and shops in Asheville that sell products made by local artists, and Horse and Hero is one of the coolest. It's located downtown and has a great selection of prints, cards, stickers, and more. Besides being a magnificent spot for finding a one-of-a-kind gift, Horse and Hero are also supporters of the #shopforequality day that supports LGBTQ+ rights.
Address: 14 Patton Avenue
Harvest Records
Harvest Records is a queer-friendly space with all kinds of records, CDs, cassettes, and even books that celebrate all kinds of artists. The staff is super knowledgeable and quick to answer questions about that hard-to-find LP you've been looking for. The shop sells tickets to shows at the most popular music venues in town, and it's also a supporter of the Campaign for Southern Equality, donating a portion of its proceeds like Flora above.
Address: 415 Haywood Road
Where to eat in Asheville
Baked Pie Company
Every second Tuesday of the month at the Baked Pie Company is Queer Pie Night. Join the Asheville queer community for a slice of pie, salad, or quiche. If you can't decide on what to order, we recommend a pie flight. Similar in concept to the beer flight, at the Baked Pie Company you can get a sampling of three freshly baked options and a scoop of ice cream. Bonus: They often have vegan, gluten-free, and sugar-free options.
Address: 50 North Merrimon Avenue
Odd's Cafe
If you need of some caffeine or a late-afternoon snack, Odd's is the cafe to visit. It's got all kinds of delicious and creative coffee drinks, teas, baked goods, and snacks. Plus, the space is very welcoming. The motto says it all: "We're all a little different, just like you." The bathrooms at Odd's are unisex, with signs stating that everyone is welcome. Odd's also welcomes artists from the Asheville area to hang and sell their art on the wall, many of whom are part of the LGBTQ+ community. There is a new show on the walls each month.
Address: 800 Haywood Road, Suite A
12 Bones Smokehouse
The pulled pork BBQ sandwich is a hot-and-tender, juicy heaping pile of meat book ended with a fresh, soft, slightly sweet roll. Try to resist shoving the entire thing in your mouth and take a few extra seconds to dunk it in some of their tomato "Q" sauce. A word to the wise: You'll be sorry if you left 12 Bones without tasting all the homemade sauces and getting a side of the garlicky, buttery green beans. On top of all that, 12 Bones is gay-friendly. The owners, Angela and Bryan, are super welcoming to all and have created a space where you can truly come as you are.
Address: 5 Foundy Street, Suite 10
Cúrate
Both locals and tourists love chef Katie Button's Cúrate. She has been nominated for several James Beard awards, and as you might expect, the food there is phenomenal. The wine list is extensive, and the menu changes seasonally. It's a fun place to share some small plates with friends and family. The LGBTQ+ community will find this to be a safe space as Button and company are supporters of LGBTQ+ rights that have partnered up with the Campaign for Southern Equality.
Address: 13 Biltmore Avenue
Sovereign Remedies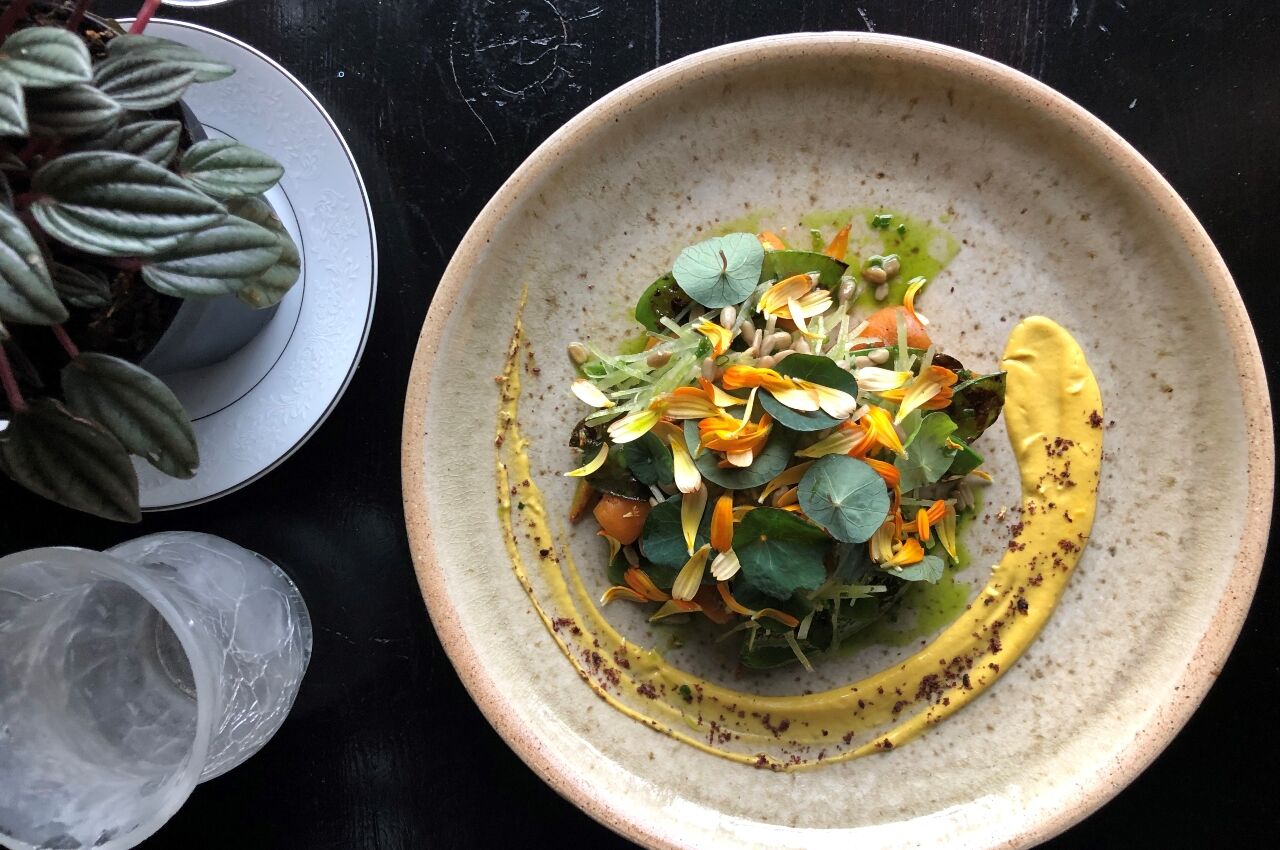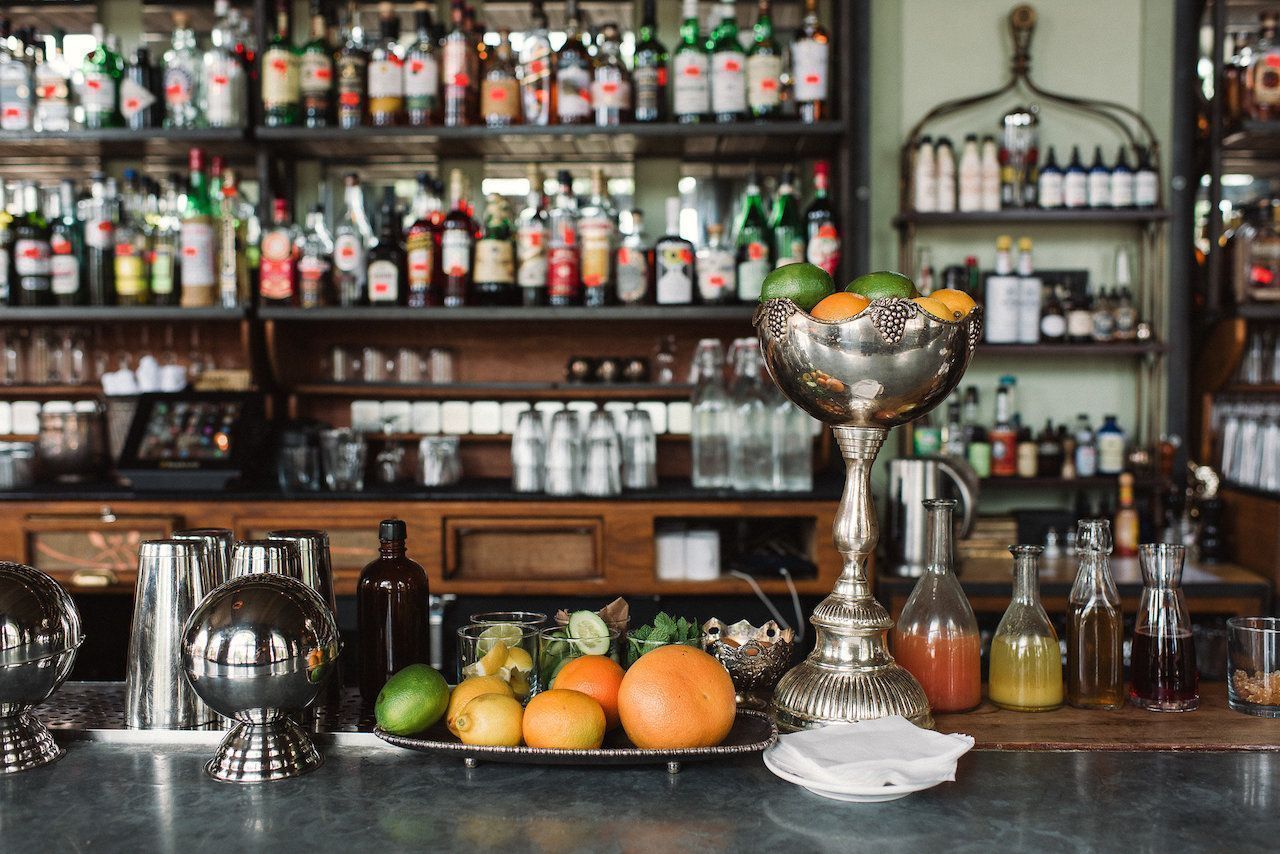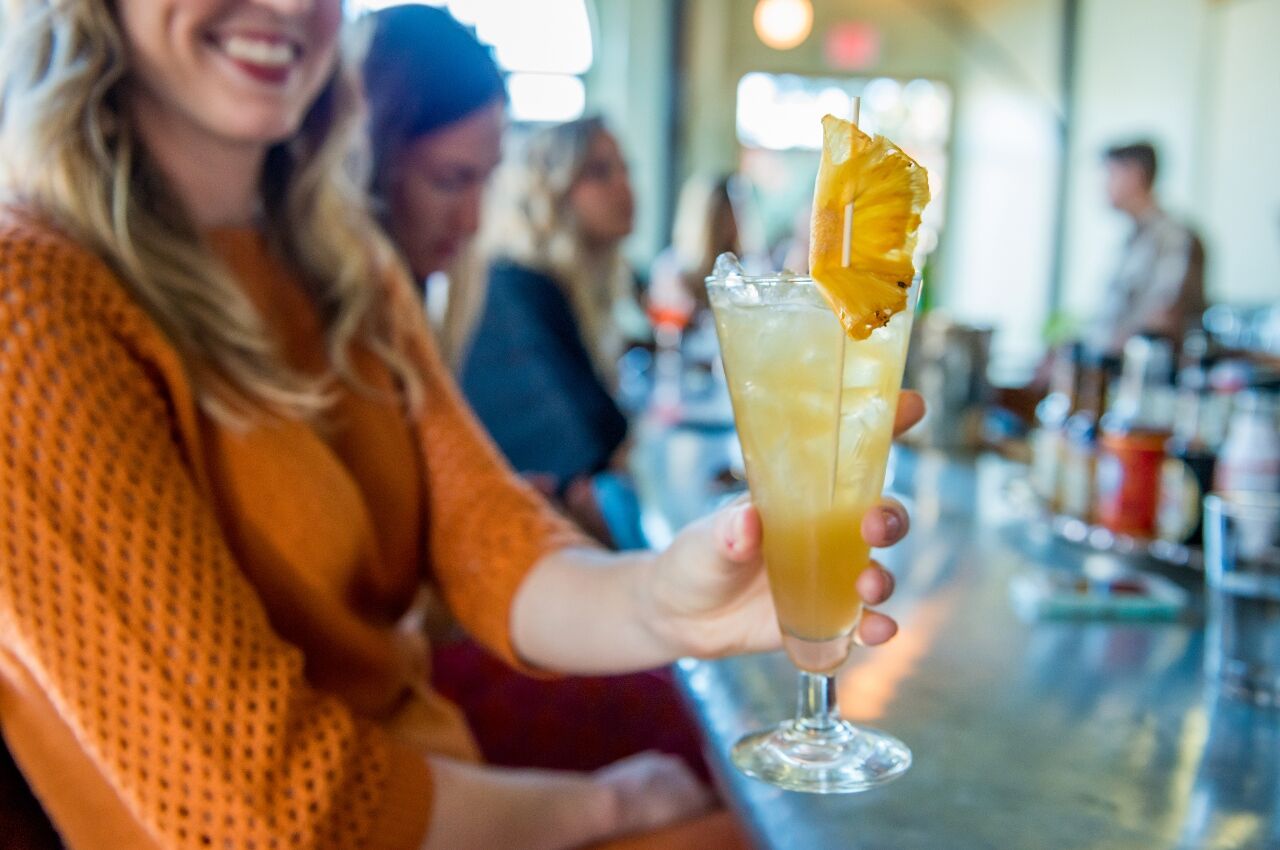 This Downtown restaurant in Asheville is gay-owned and one of the best places to get a hand-crafted cocktail or meal. It also does an amazing brunch and has both a full dinner menu and a late-night menu. Many of the ingredients are from local farmers and foragers, which make for an exceptionally delicious and unique experience. It's a wonderful place to go on a date as the space is beautiful and the food and drinks are top-notch.
Address: 29 North Market Street
Where to drink and party in Asheville
Grey Eagle
Small-ish bands and artists frequent the Grey Eagle. It's the place where you can see someone whose star is on the rise, and then in five or six years say, "I saw them play in Asheville." The Avett Brothers and Sharon Jones both belted out sets here. The rainbow sticker on the door is more than just lip service as the staff and space inside both talk the talk and walk the walk. Be on the lookout for the Drag Brunch events as tickets go quickly and proceeds benefit local LGBTQ+ youth groups.
Address: 185 Clingman Avenue
O.Henry's
O.Henry's is the oldest gay bar in North Carolina. It's located downtown and is close enough to a few hotels that you can easily walk to and from it without having to get in the car. It has a couple of pool tables and often has drag shows and other live entertainment. There aren't many places that specifically carve out space for the LGBTQ+ community in Asheville, but this is one of them. Be ready to buck up $7 as O.Henry's is a private club, but once you've paid, your membership is good for the entire year.
Address: 237 Haywood Road
Banks Ave
Banks Ave is in the hip South Slope neighborhood and is a great spot for drag shows, dancing, and karaoke. It hosts the Stonewall Sports League kickoff party and has a bunch of pool tables and corn-hole boards, as well as an outdoor patio which makes for a laid-back vibe and fun place to meet locals.
Address: 32 Banks Avenue
New Belgium Brewing
New Belgium sits in between West Asheville and Downtown and is a great spot for anyone in the LGBTQ+ community that wants to grab a beer and hang out without having to worry about whether they'll be safe or welcome. You'll be both at New Belgium. It's been offering same-sex benefits since it started its health coverage plan in the early 1990s and recently hired a Diversity and Inclusion Specialist, as well as doing multiple collaboration beers where some of the profit goes to LGBTQ+ organizations.
Address: 21 Craven Street
The Odditorium
The Odditorium in West Asheville and is a one-of-a-kind LGBTQ+ spot in Asheville. It's known for its events calendar, which includes everything from drag shows to burlesque shows to open mic comedy and live sets from local bands. Stop by for a Sunday afternoon hang and order the Bloody Mary, which is both a meal and a drink.
Address: 1045 Haywood Road
The Whale
Craft beers, some of which are rare and hard-to-find, are the name of the game at The Whale, one of the coolest places to grab a beer in West Asheville. There's a chill outdoor patio as well as a fun indoor space and tons of beers to try, all of which are served up by an easygoing, knowledgeable, and unpretentious staff. The best part is that you can drink with an easy conscience, knowing that The Whale not only supports the queer community but also donates some of its money each year to The Campaign for Southern Equality.
Address: 507 Haywood Road
Where to stay
There are so many lodging options in Asheville, everything from your typical chains to hostels, to the largest home in the US, the Biltmore Estate. As they say in gay Asheville, "y'all means all," and in this case, it pertains to lodging as well.
Your best bet when looking for accommodation is to decide what neighborhood you want to use as a home base and then Uber or walk everywhere. Here is a small selection of top-quality Airbnbs in the city. For more, check out Matador's comprehensive article on the best Asheville Airbnbs.
We hope you love the Airbnbs we recommend! Just so you know, Matador may collect a small commission from the links on this page if you decide to book a stay.
Brand new one-bedroom apartment in River Arts District, Downtown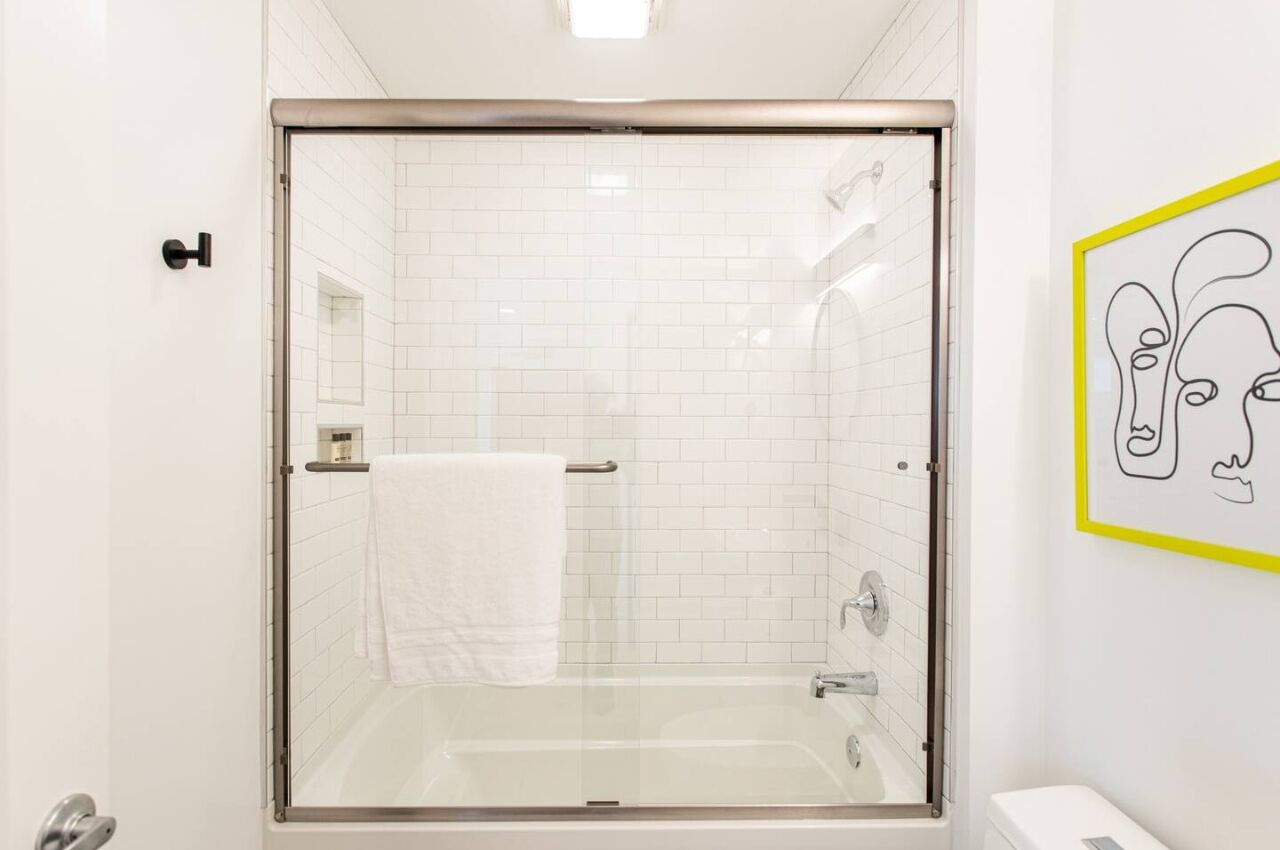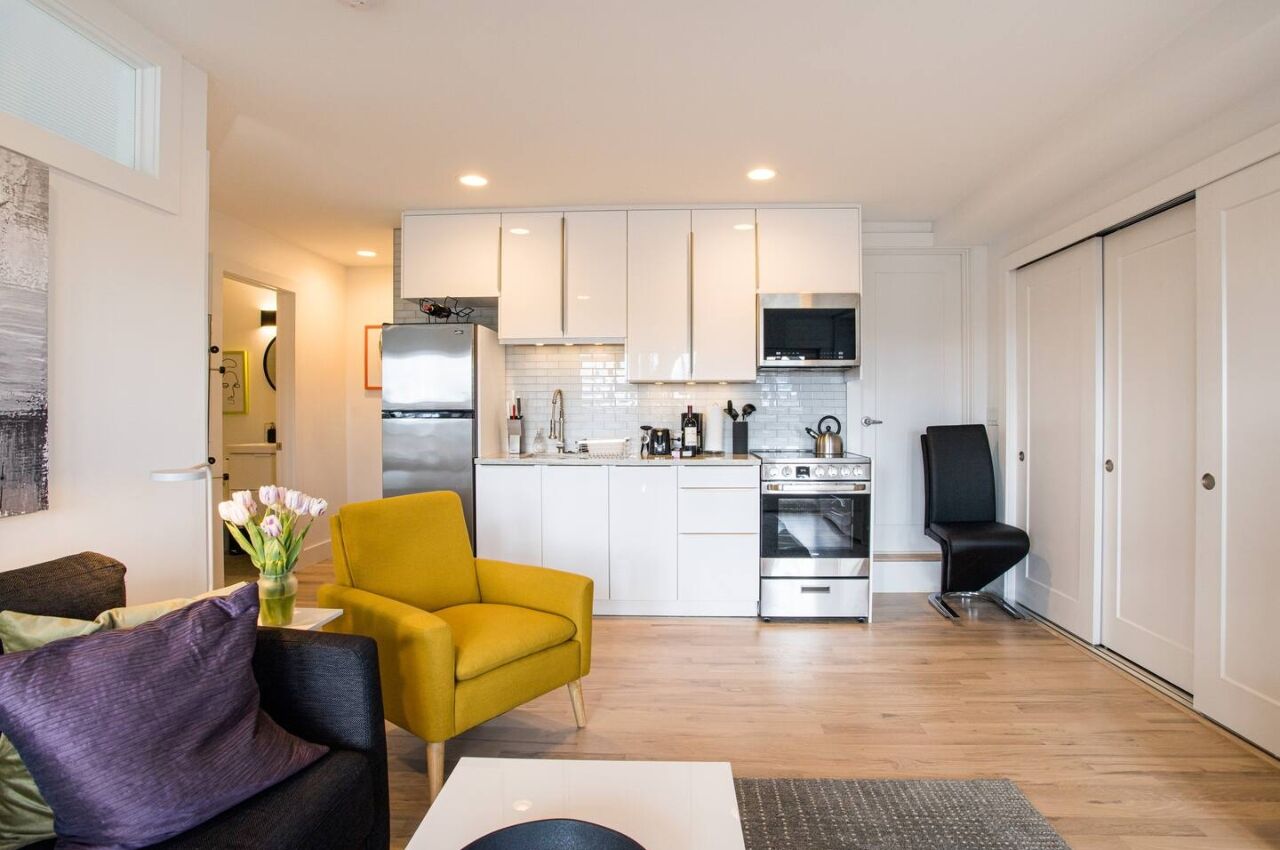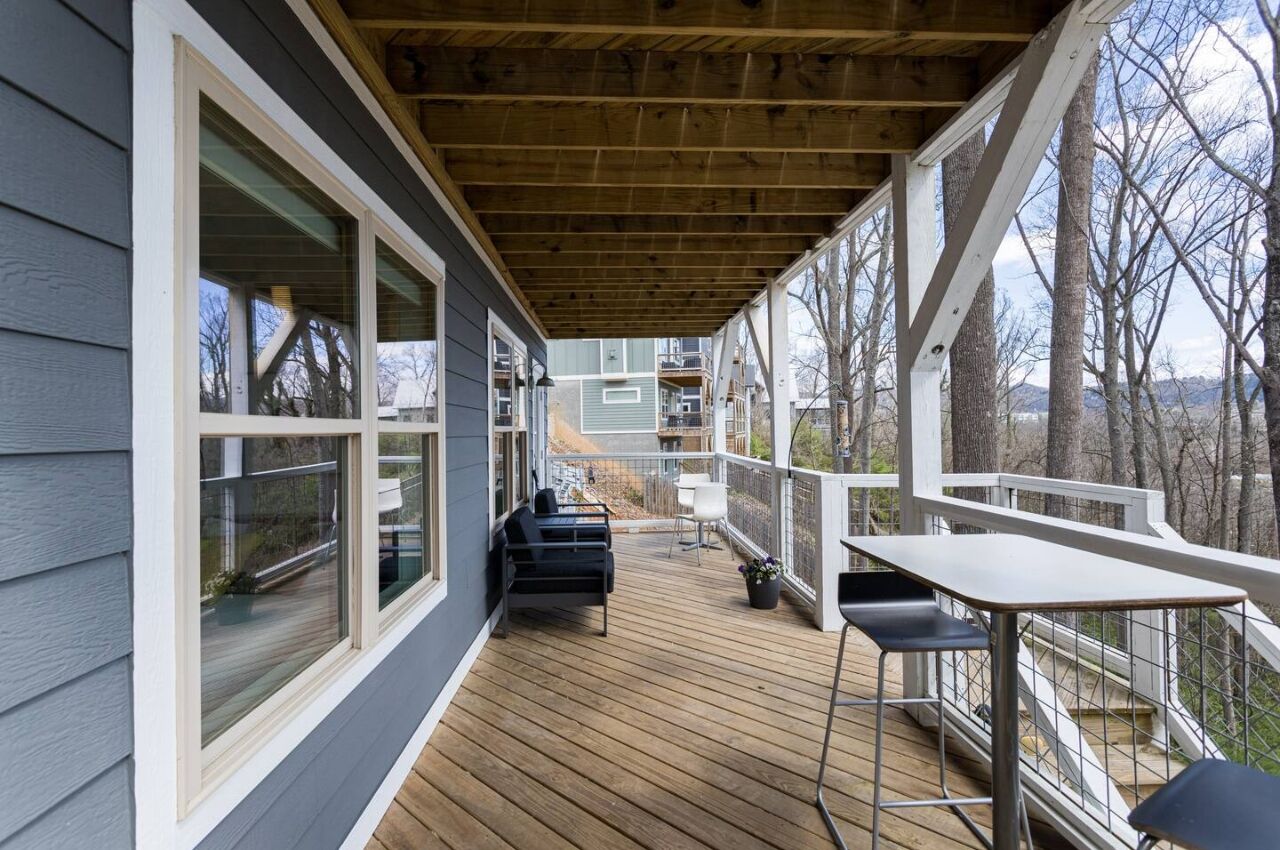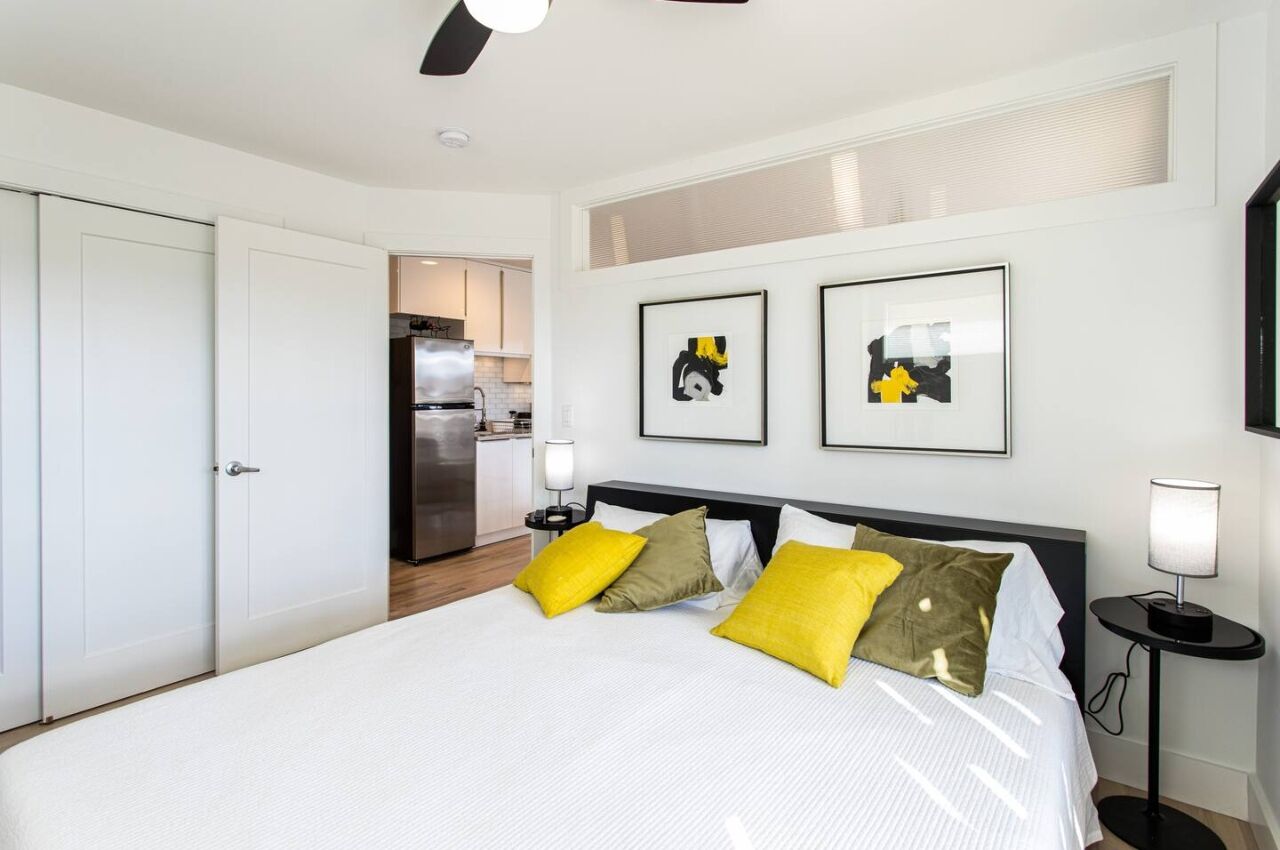 This Airbnb is all about location. It's a short stroll to the River Arts District, Downtown Asheville, and West Ashville. That means you won't have to rely on transport when hitting up the local breweries. The brand new one-bedroom has its own entrance and 24-foot balcony looking over the River Arts District and Mountains.
The Farmhouse treehouse in the Blue Ridge Mountains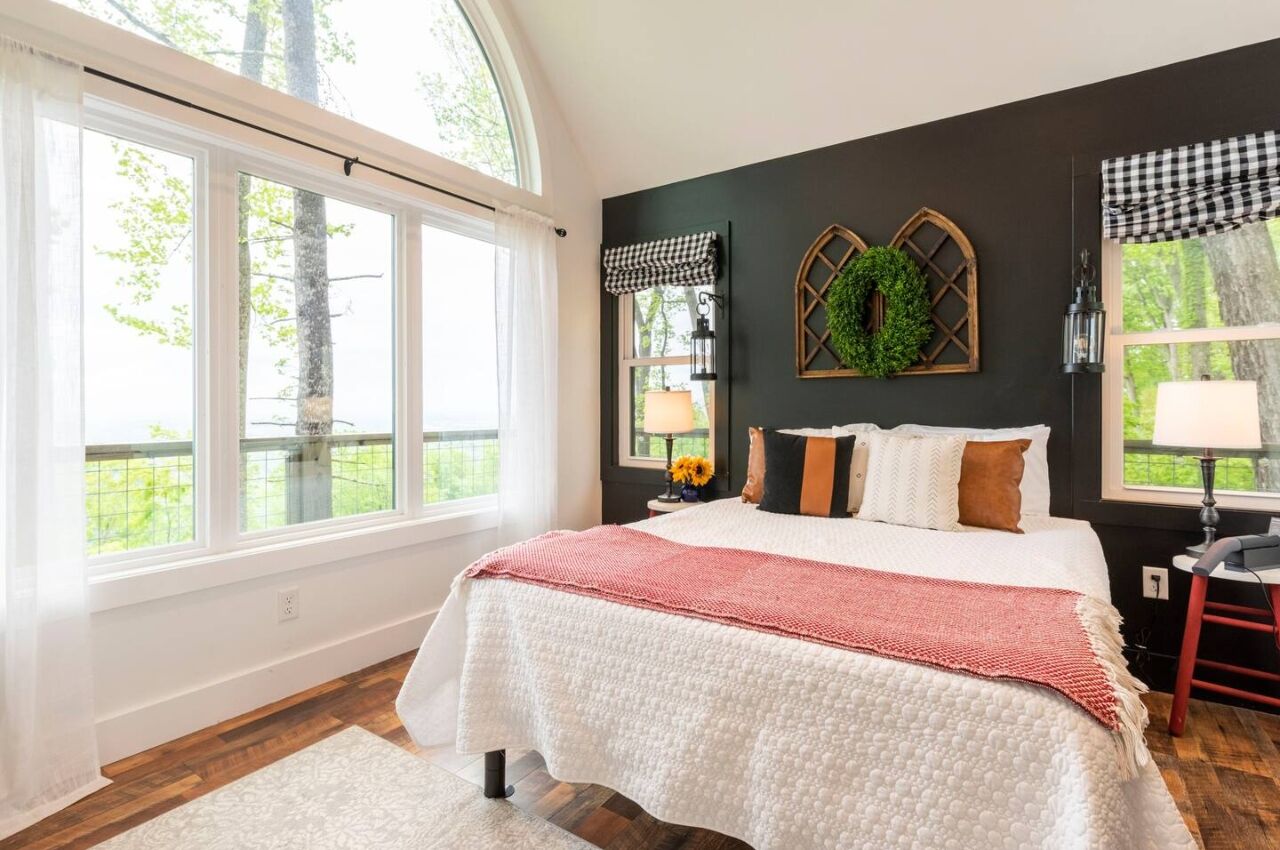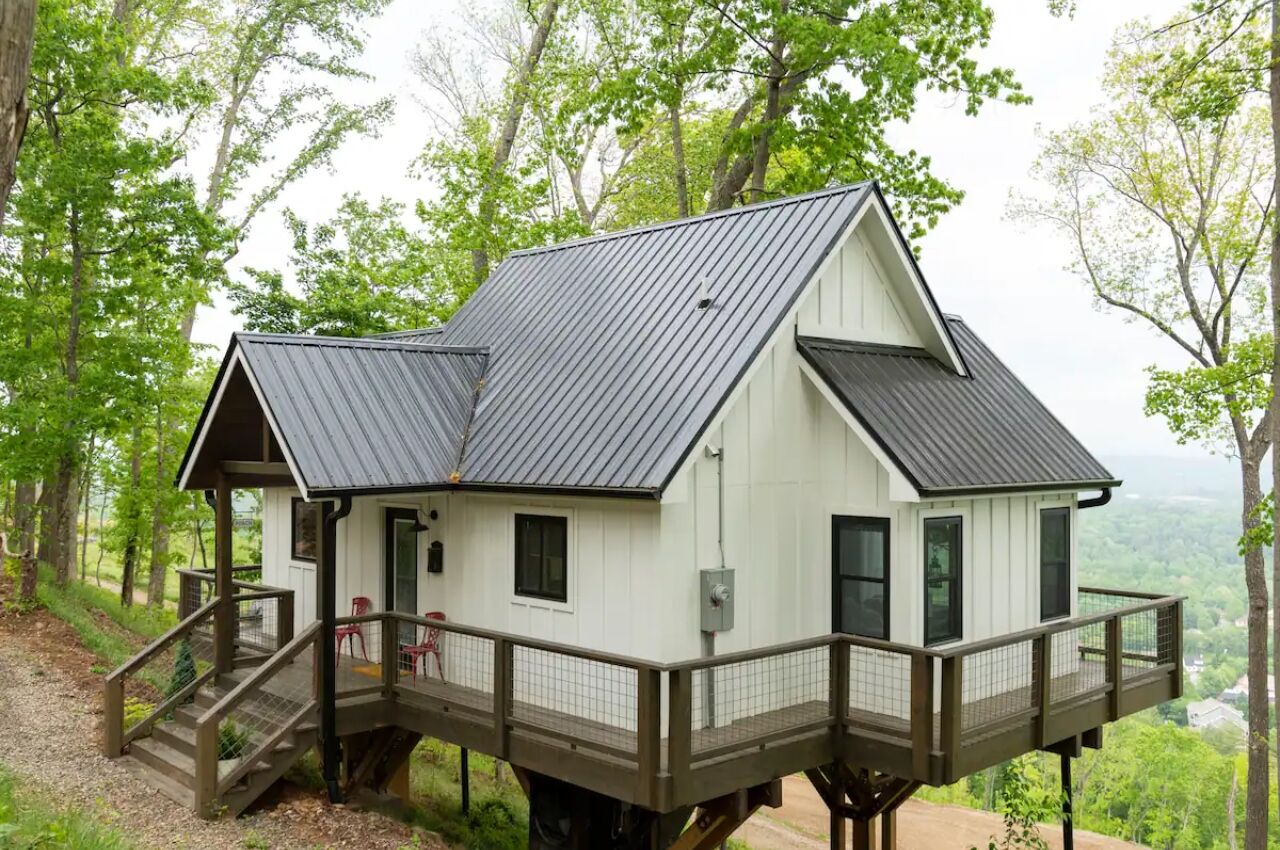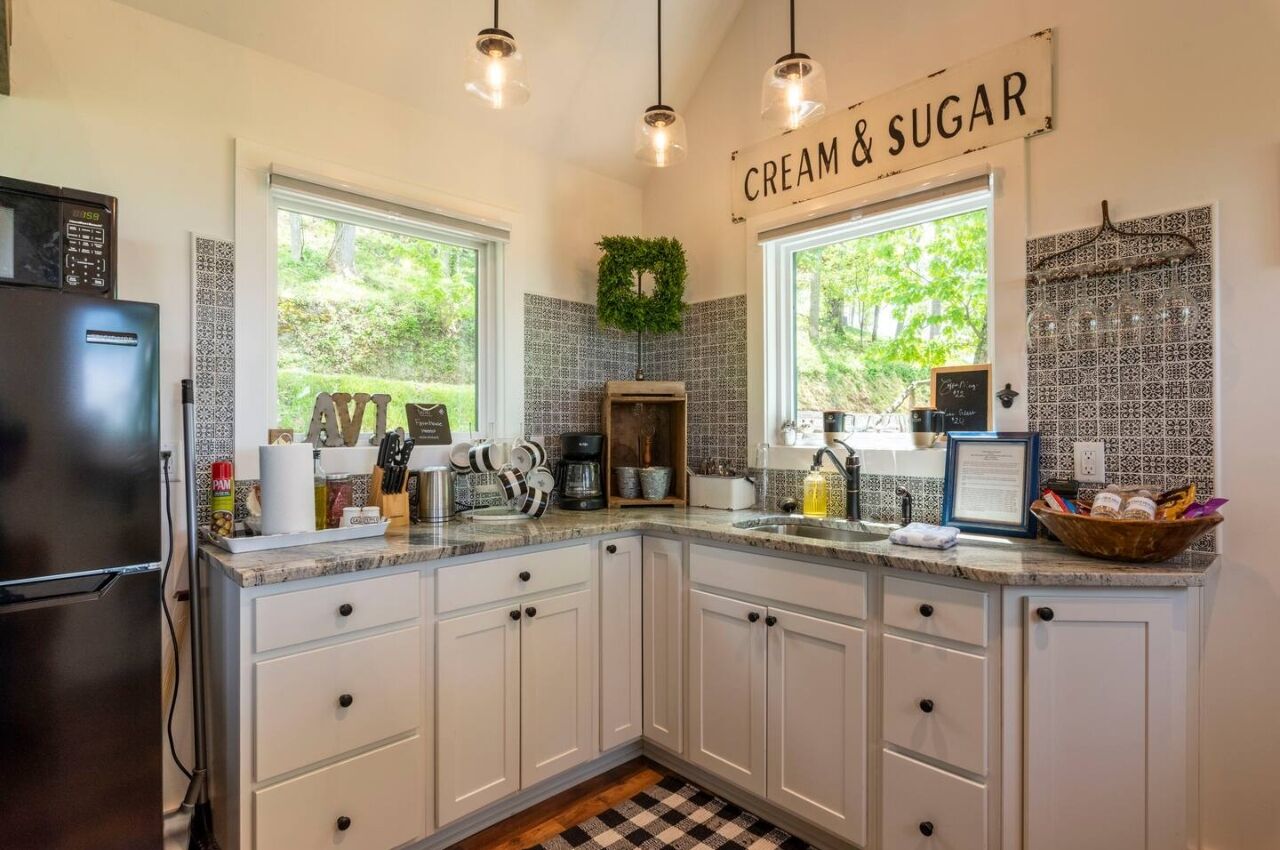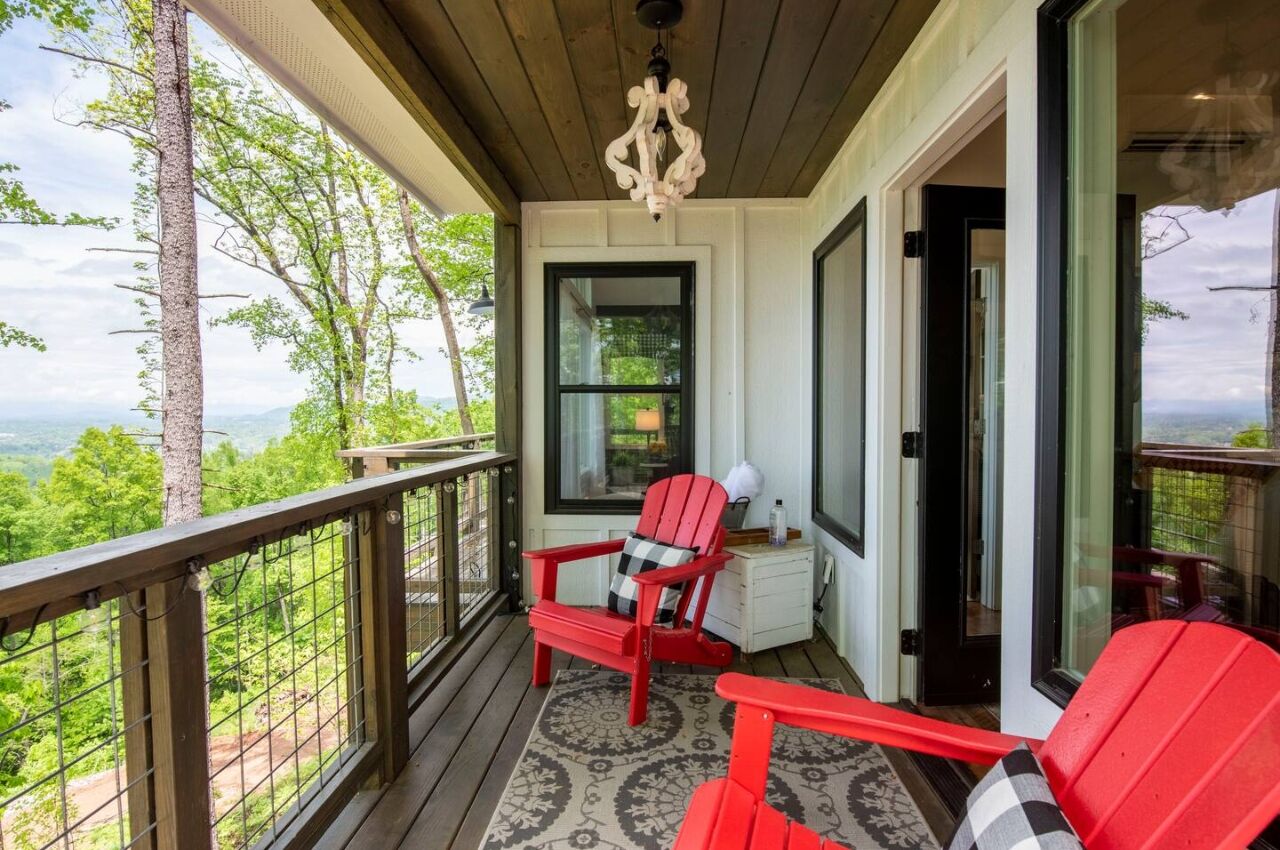 Renting a treehouse in North Carolina sounds very romantic. This is one of two unique options we have on the list here. Preached in the Blue Ridge Mountains, just ten minutes from Downtown, the house comfortably sleeps four guests. The rental has large windows, so you can sit and watch the sun rise or set over the mountains.
Charming one-bedroom treehouse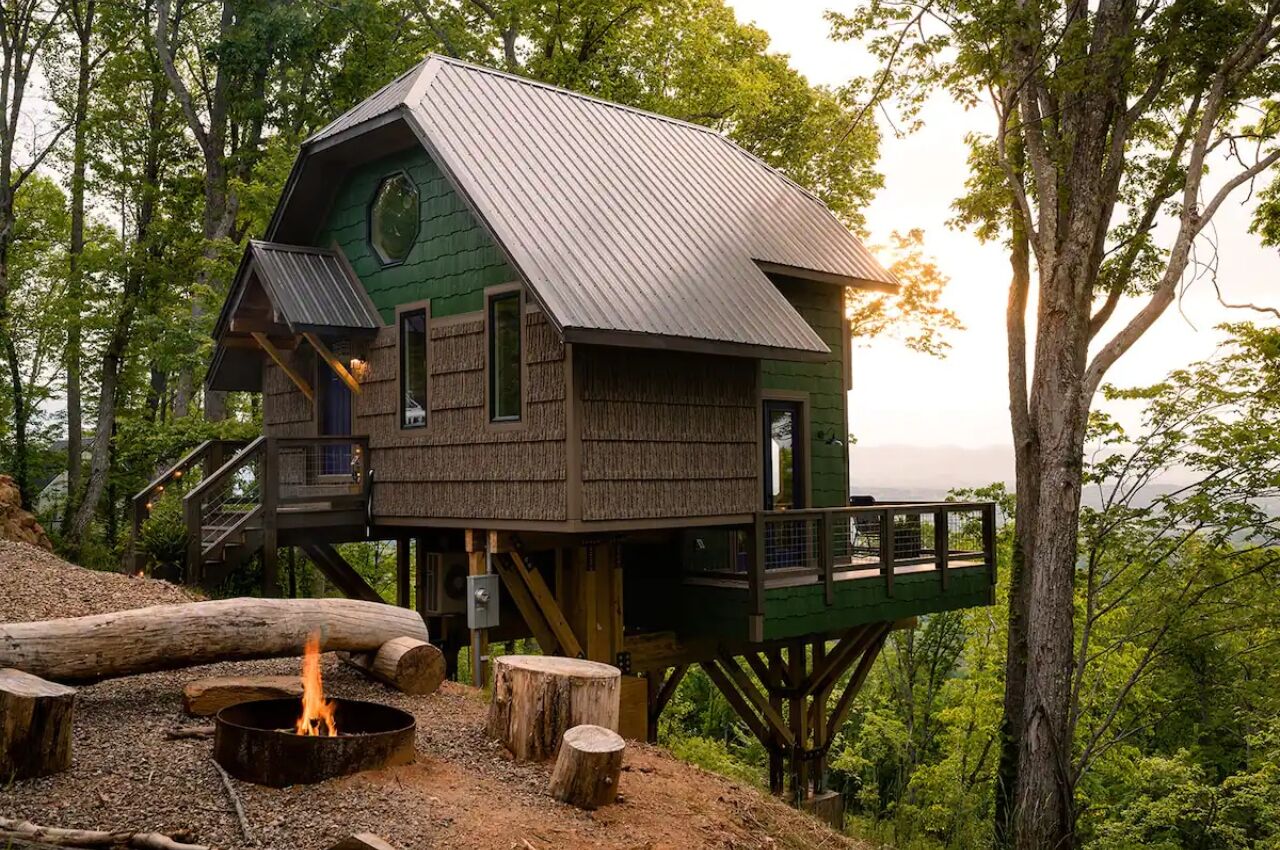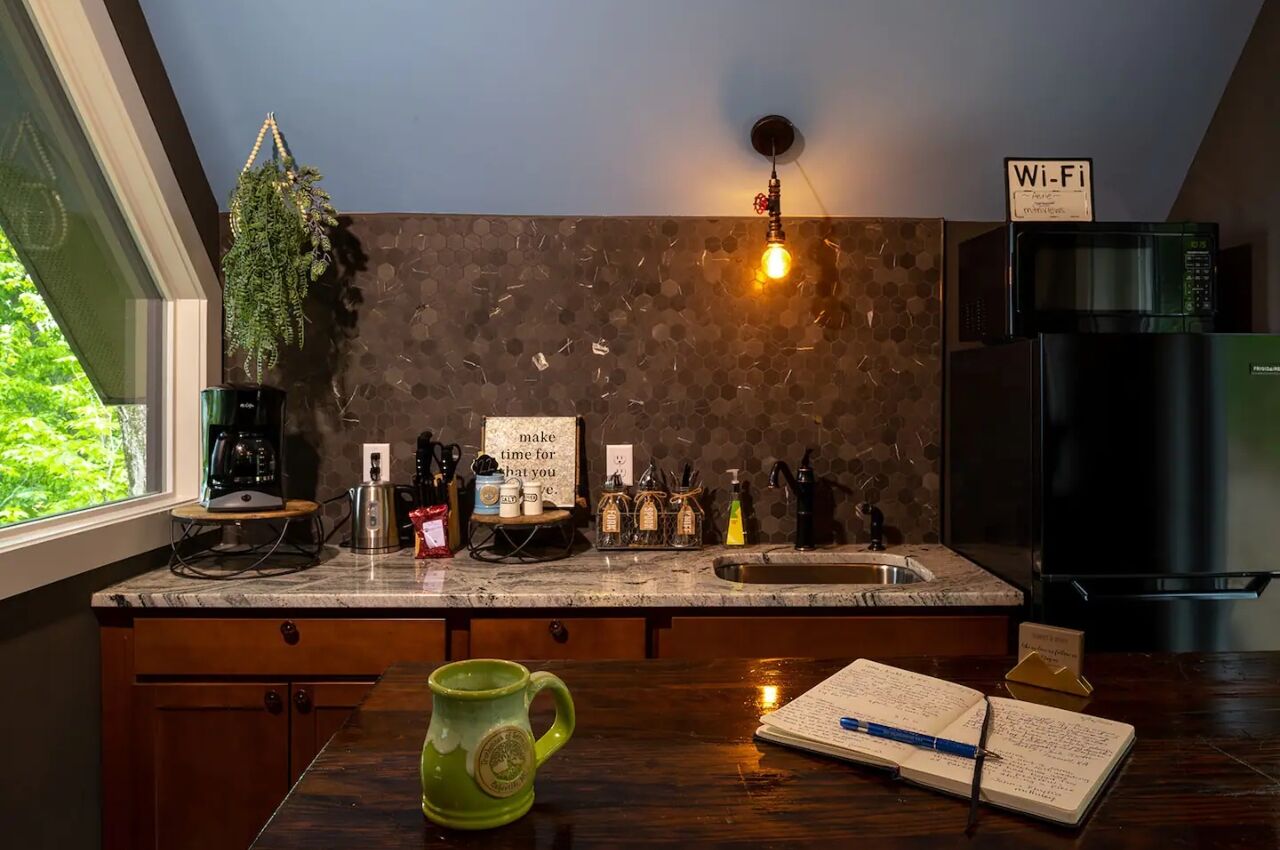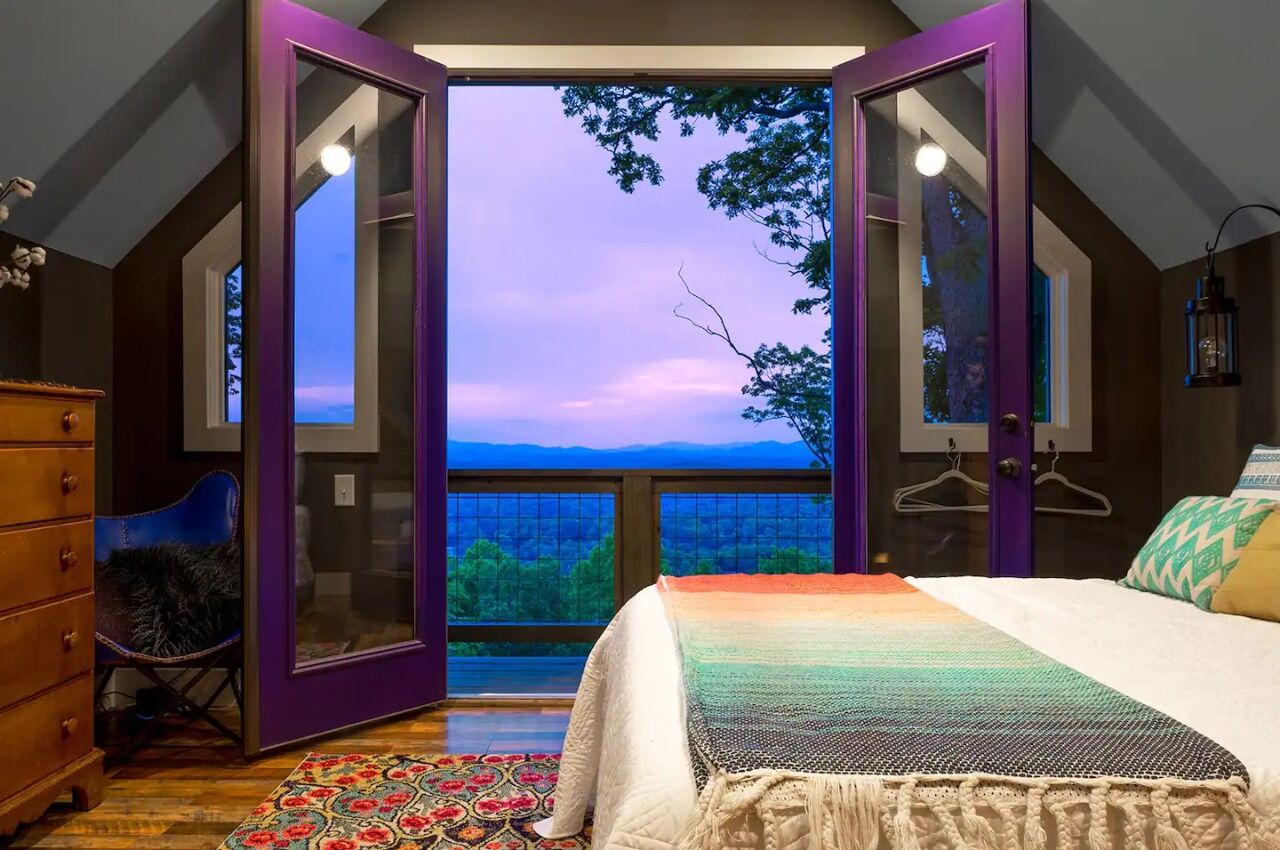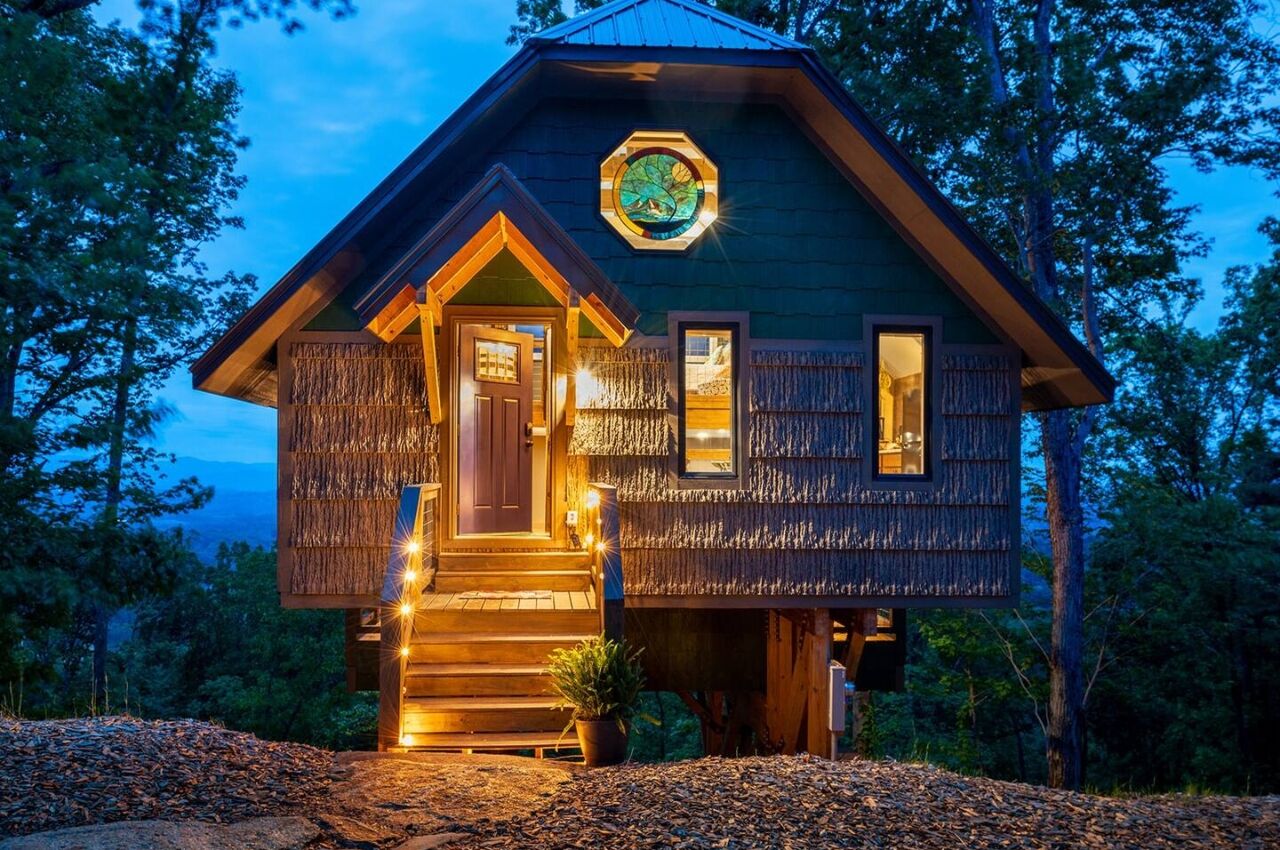 This three-level "birdhouse" has a queen bed in the loft, a kitchen, and a bath on the main level, and a living room on the lower level. Although it has one bedroom, the living room has a comfy fold-out sofa with a memory foam topper, so the quaint home sleeps four guests.
Contemporary farmhouse in idyllic mountain cove minutes from Downtown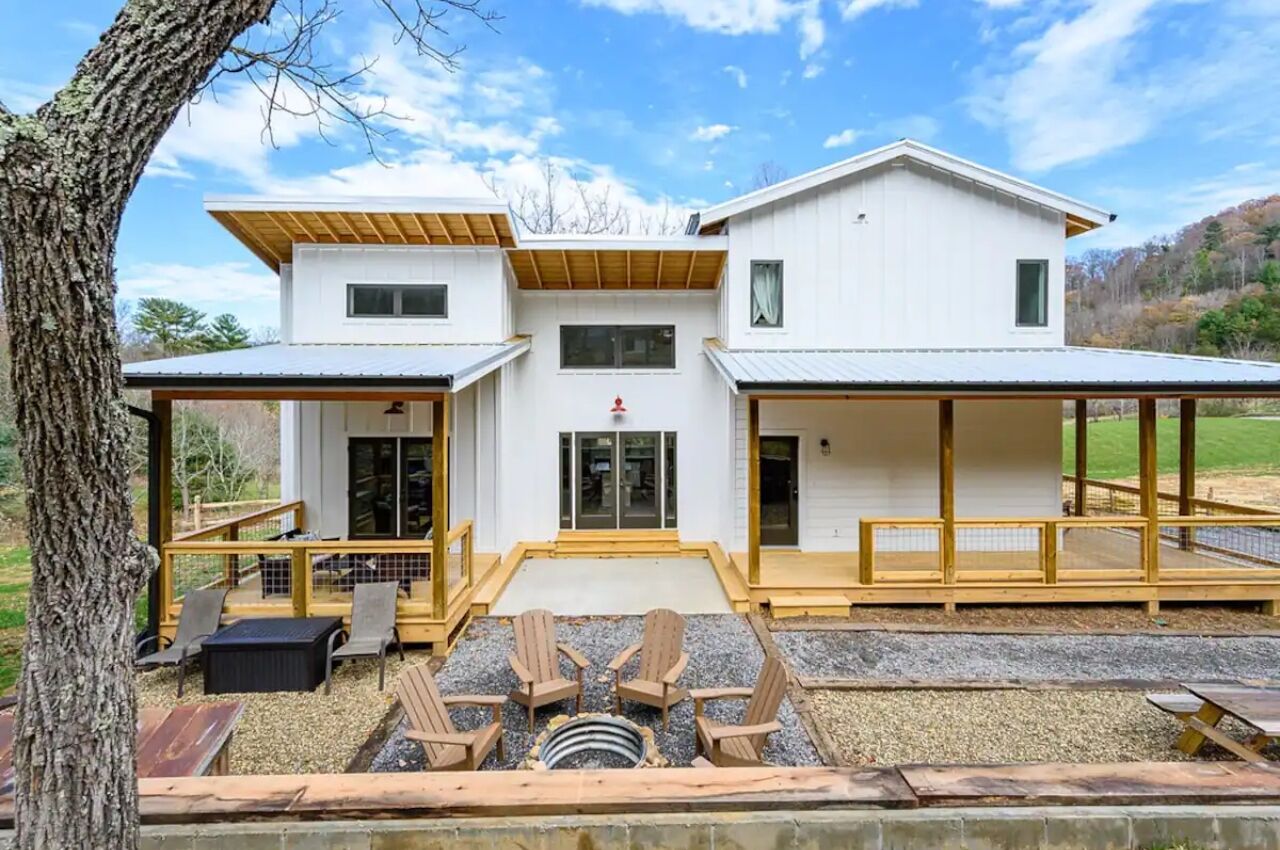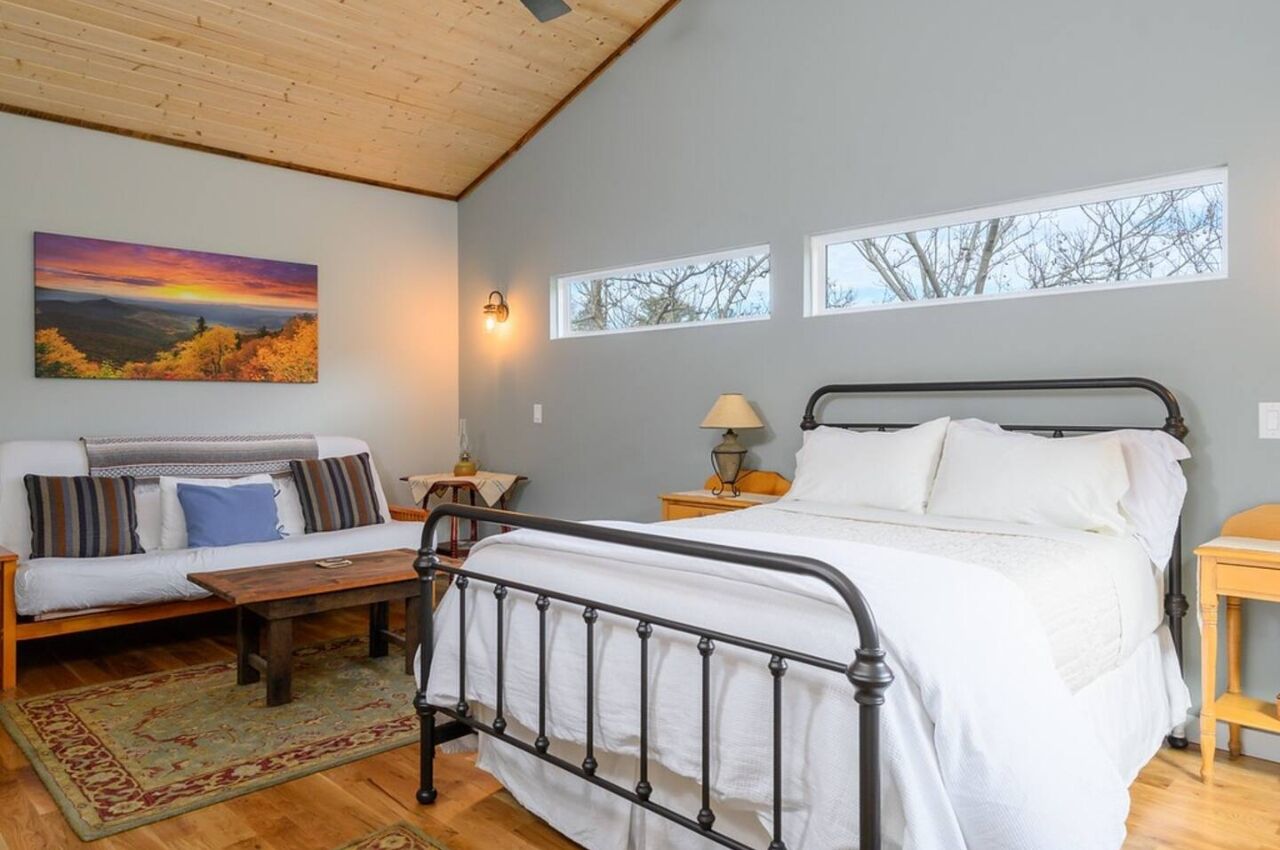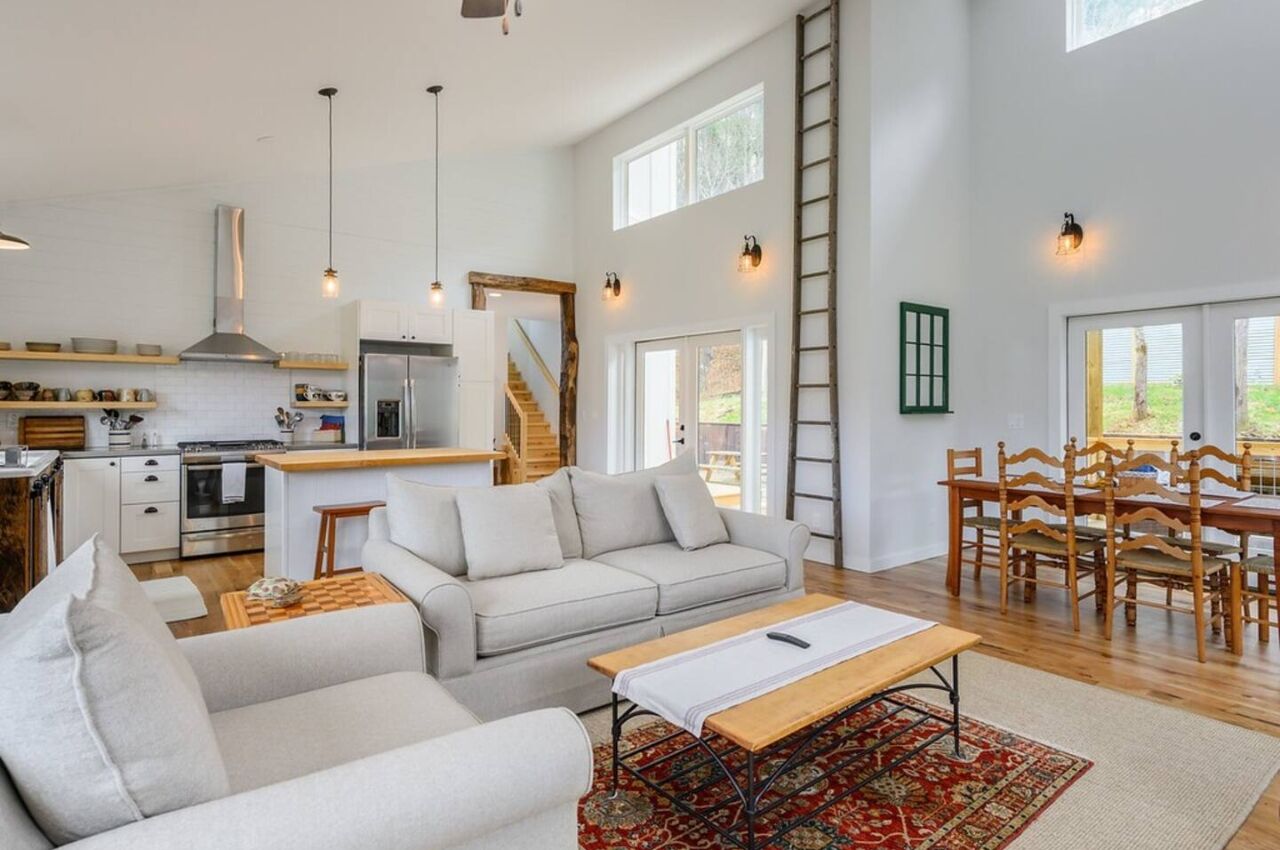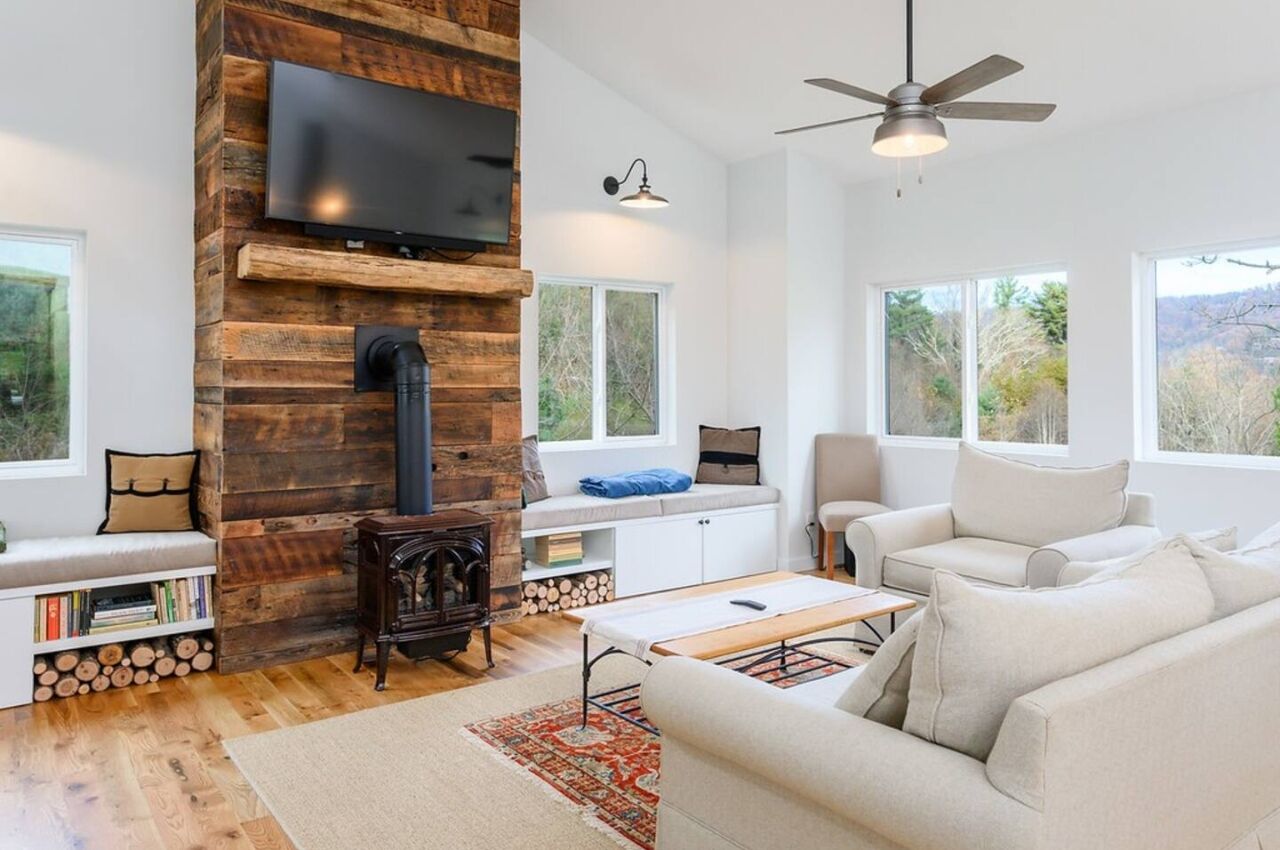 This Airbnb is a great option if you are visiting Asheville with family or friends. It sleeps seven in its modern and very comfortable three bedrooms. The contemporary farmhouse is minutes from Downtown and Blue Ridge Parkway is just over two miles away.
Check out Matador's LGBTQ+ travel guides to North America
What did you think of this story?