9 Charming and Luxurious Garden District New Orleans Hotels
New Orleans is a city of rowdy Bourbon Street bars and unforgettable seafood restaurants. If you like to party and let loose, a trip to New Orleans is essential. One of the most interesting neighborhoods in New Orleans is the Garden District. Set apart from the chaos and noise of the French Quarter, the Garden District is well known for streets lined with majestic oak trees and grand historic mansions on every corner. St. Charles Avenue on the Mardi Gras parade route, while Magazine Street is a haven for hip cafes and thrift shops. If you want to explore other parts of the city, the St Charles Streetcar will take you to the French Quarter. The neighborhood is also home to Commander's Palace, one of the city's most legendary Creole restaurants. There Garden District New Orleans hotels all over the neighborhood, featuring trendy cocktail bars, outdoor pools, and elaborately decorated rooms.
If you're looking for a more peaceful, stylish stay in a boutique property, then you want to stay at one of these Garden District New Orleans hotels. Still centrally located but at a safe distance from the rowdy crowds, these highly rated Garden District New Orleans hotels are comfortable and stylish.
Here are the essential Garden District New Orleans hotels where you should book a stay — or least grab a drink.
Traveling to New Orleans? Check out Matador's accommodation guides to the area:
We hope you love the spaces and stays we recommend! Just so you know, Matador may collect a small commission from the links on this page if you decide to book a stay. Listed prices are accurate as of the time of publication.
Hotel Indigo, New Orleans Garden District, an IHG Hotel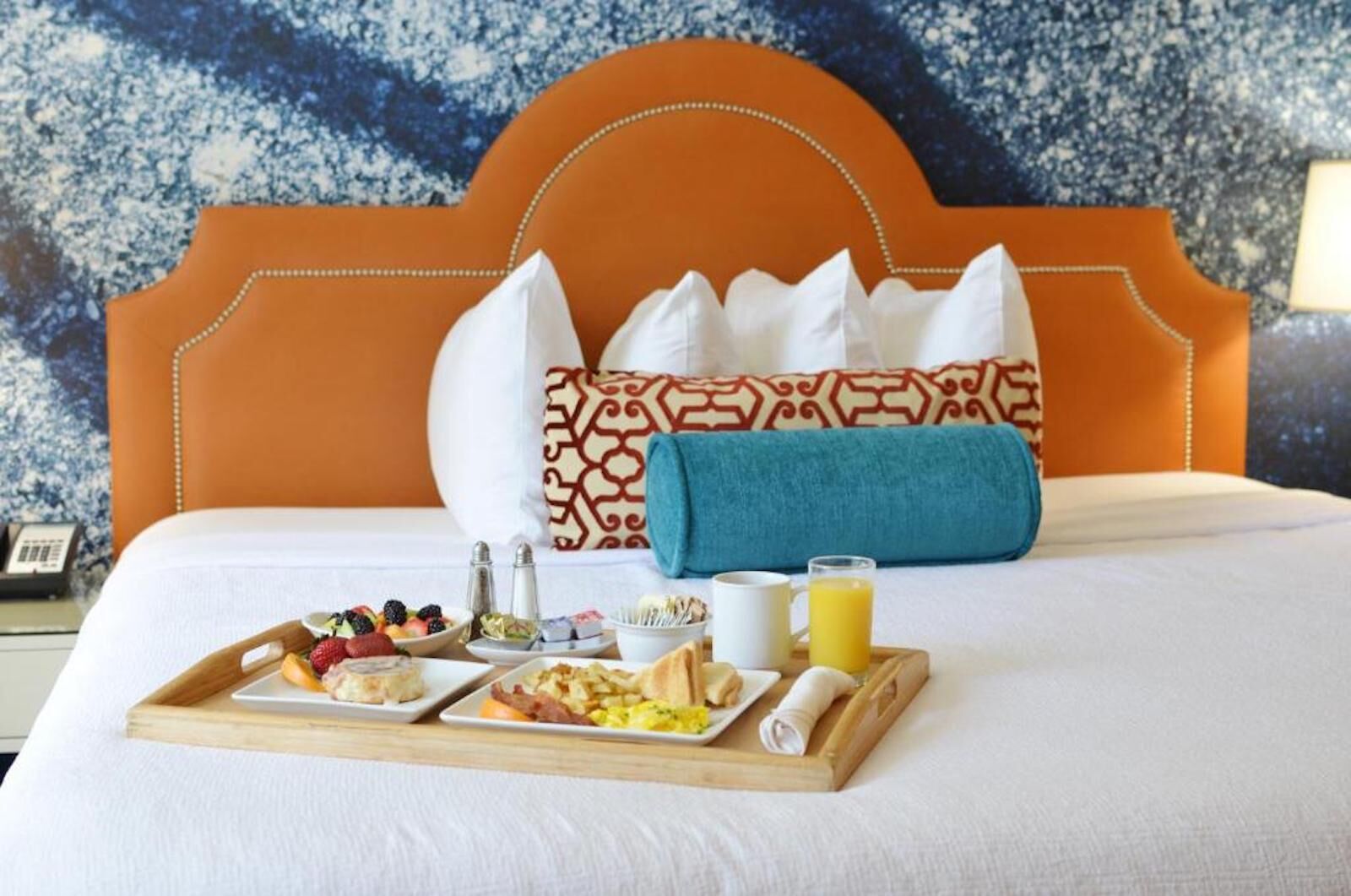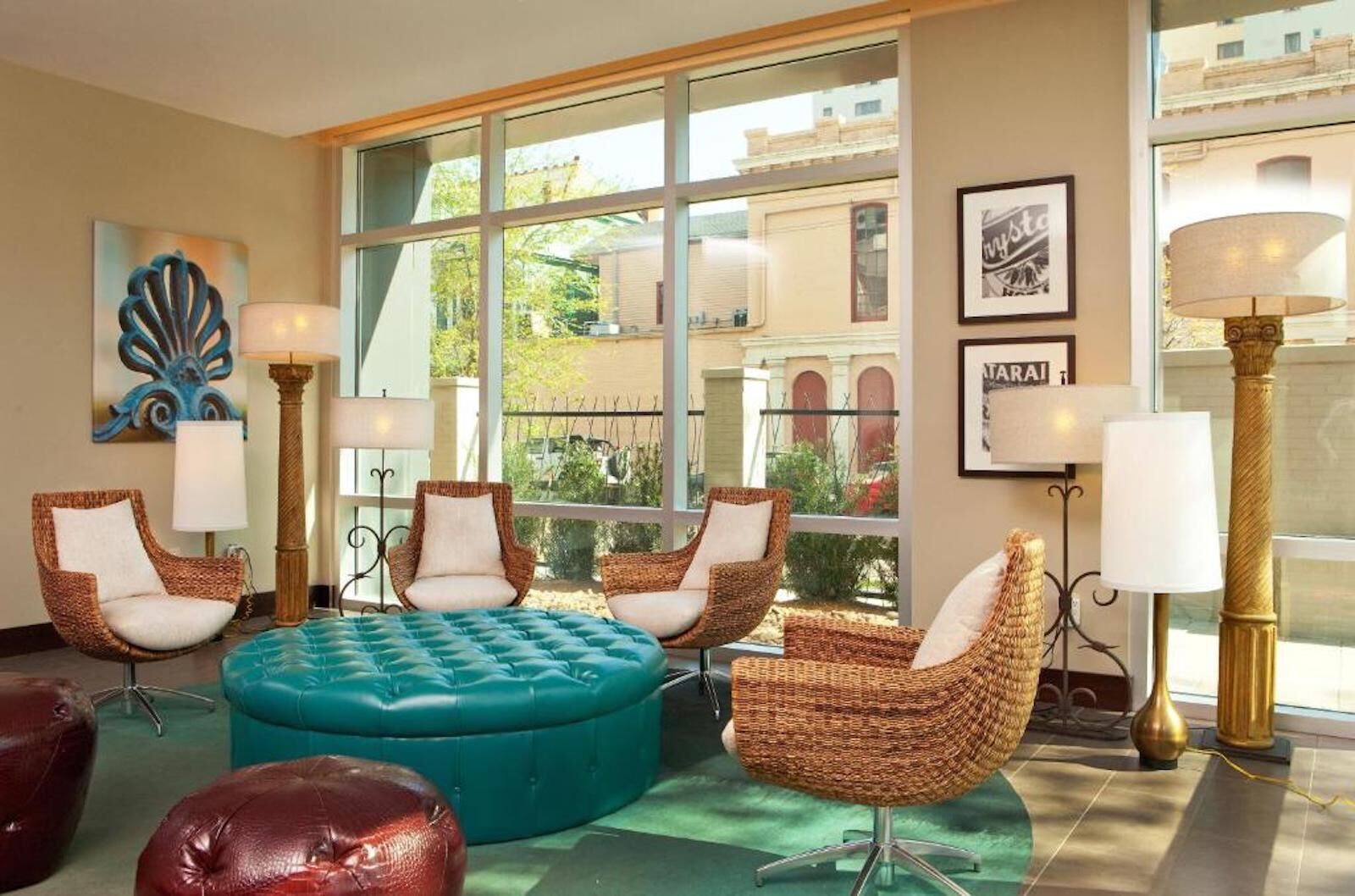 See more photos
Located on St. Charles Avenue, this hotel is right in the middle of the garden district action. It's situated on the St. Charles Streetcar line – so it's easy to explore other parts of New Orleans if you stay here – and the Mardi Gras parade route. Colorful couches and lounge chairs in the rooms reflect the bright, cheerful atmosphere of this neighborhood. The king bedroom suite features a rustic fireplace (decorated with candles) and a claw foot bathtub. The Babin's Bar & Bistro overlooks the scenic streetcar line.
Price: From $189 per night
Book Now
Hotel Saint Vincent
See more photos
Hotel Saint Vincent is a chic boutique hotel with several touches that add up to one of the stylish stays in New Orleans.  The courtyard and pool nestled in the vibrant green vegetation that the Garden District is known for is an oasis in the heart of New Orleans. You'll want to linger in the Paradise Lounge, the hotel lobby bar, which features tiled floors, lush potted plants, and velvet yellow stools – and for a guests only, more intimate experience try out the Chapel Club, which is open until midnight. As for the rooms, expect splashy touches like pink tiles in the bathrooms, personal verandas, and views of the New Orleans skyline.
Price: From $439 per night
Book Now
The Pontchartrain Hotel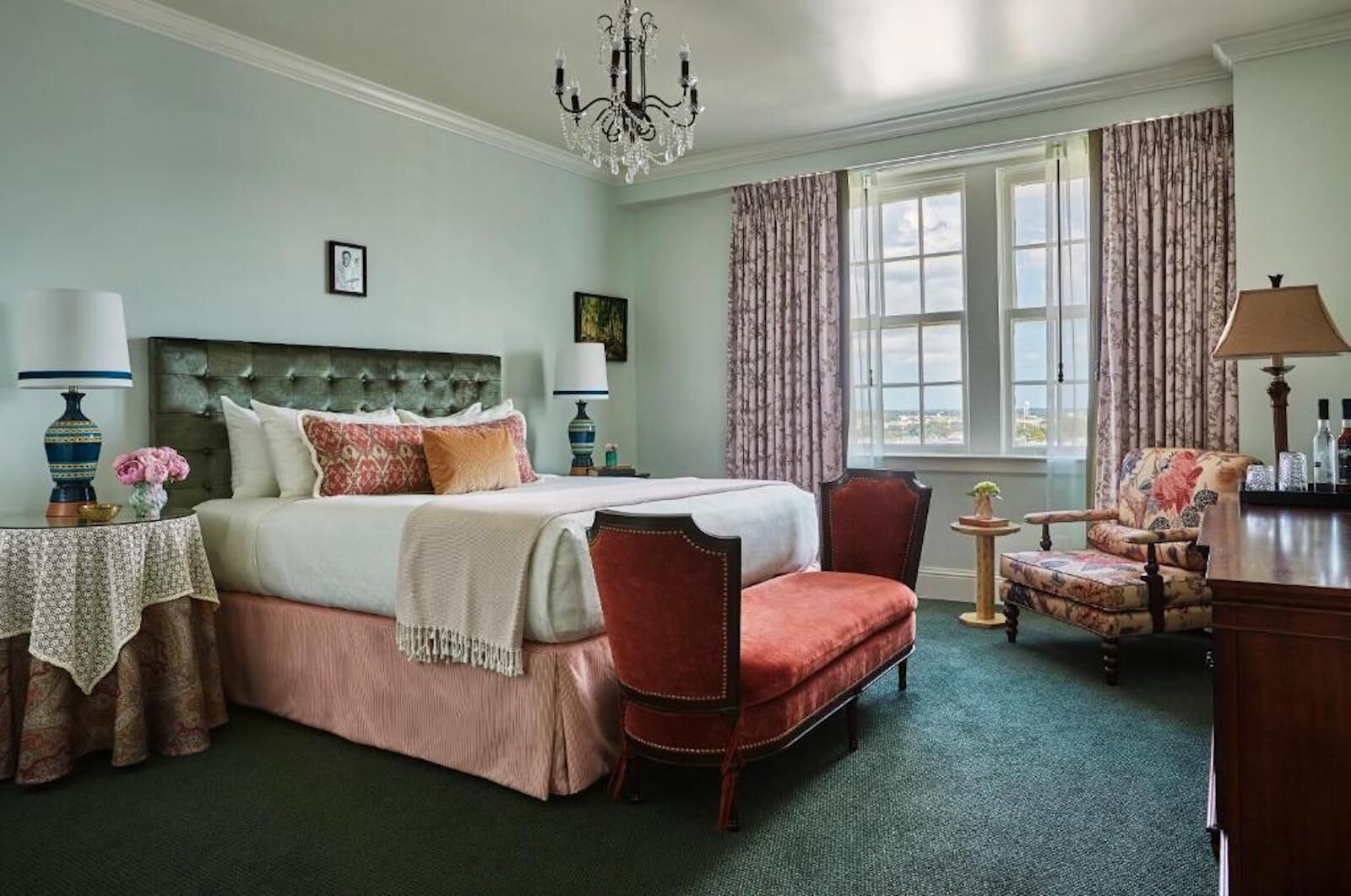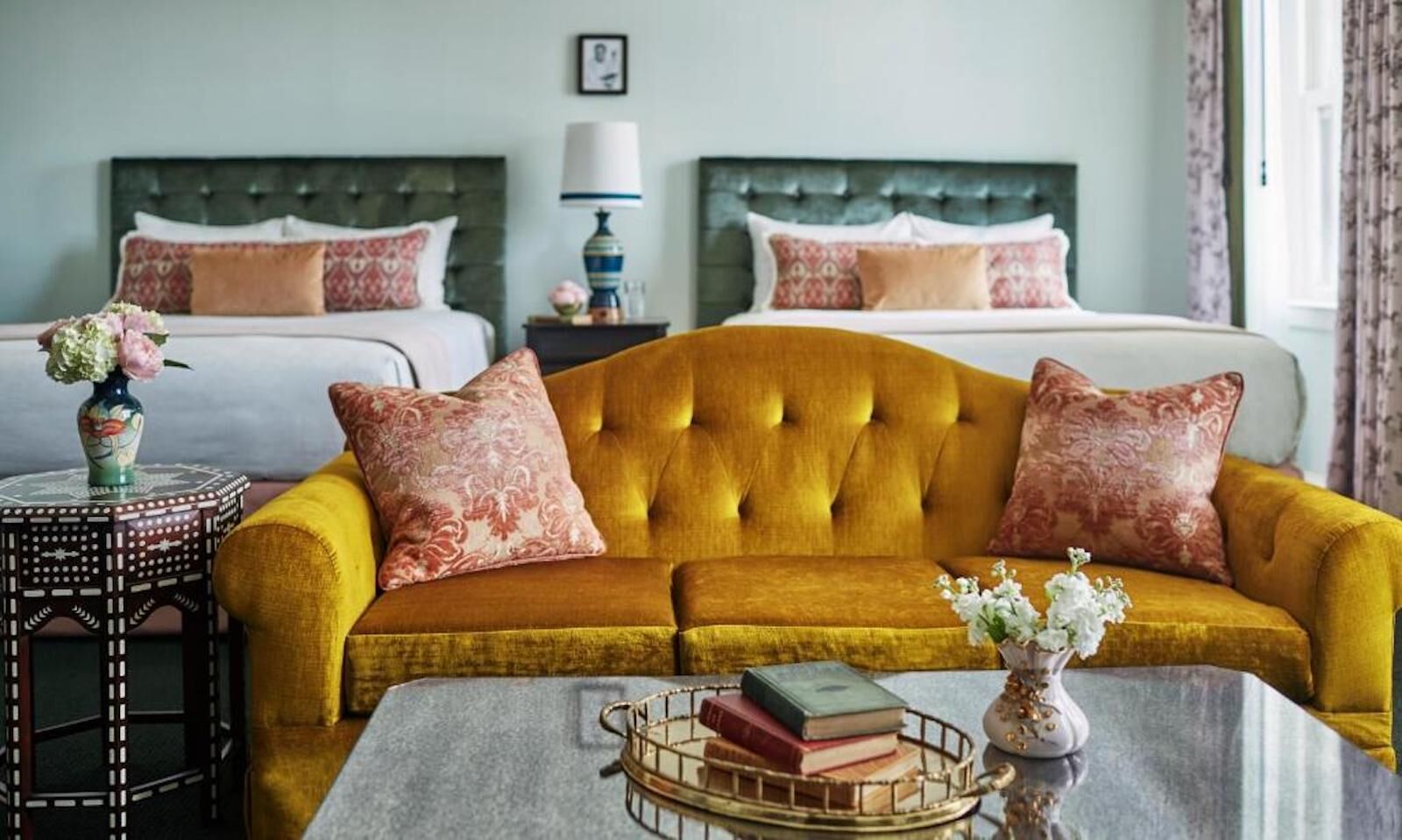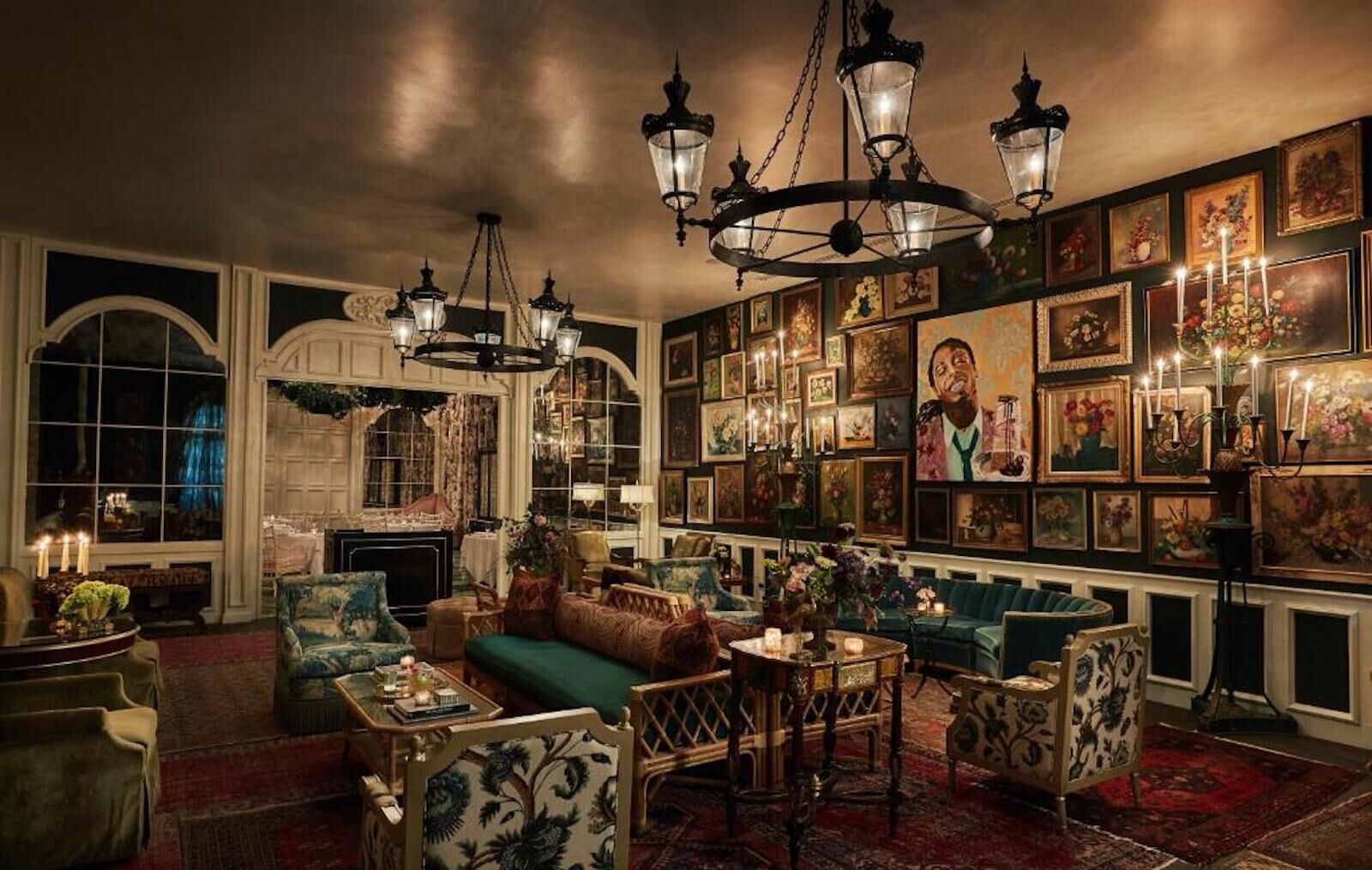 See more photos
Named one of the best hotels in New Orleans by Conde Nast Traveler and Fodor's Travel in 2020, The Pontchartrain Hotel is housed inside a historic building erected around 1927. Oak trees draped with Mardi Gras beads surround the property, and its just a short streetcar ride the French Quarter and Faubourg Marigny, where locals like to gather at live jazz shows. The ornately decorated rooms are unforgettable: Think teal carpets, floral lounge chairs and curtains, and velvet chaise lounges. One of the most appealing aspects of this hotel, however, is its four restaurants – including the Hot Tin roof top bar, with its 1940s inspired decoration, craft cocktails, and stunning views of downtown New Orleans.
Price: From $183 per night
Book Now
Hampton Inn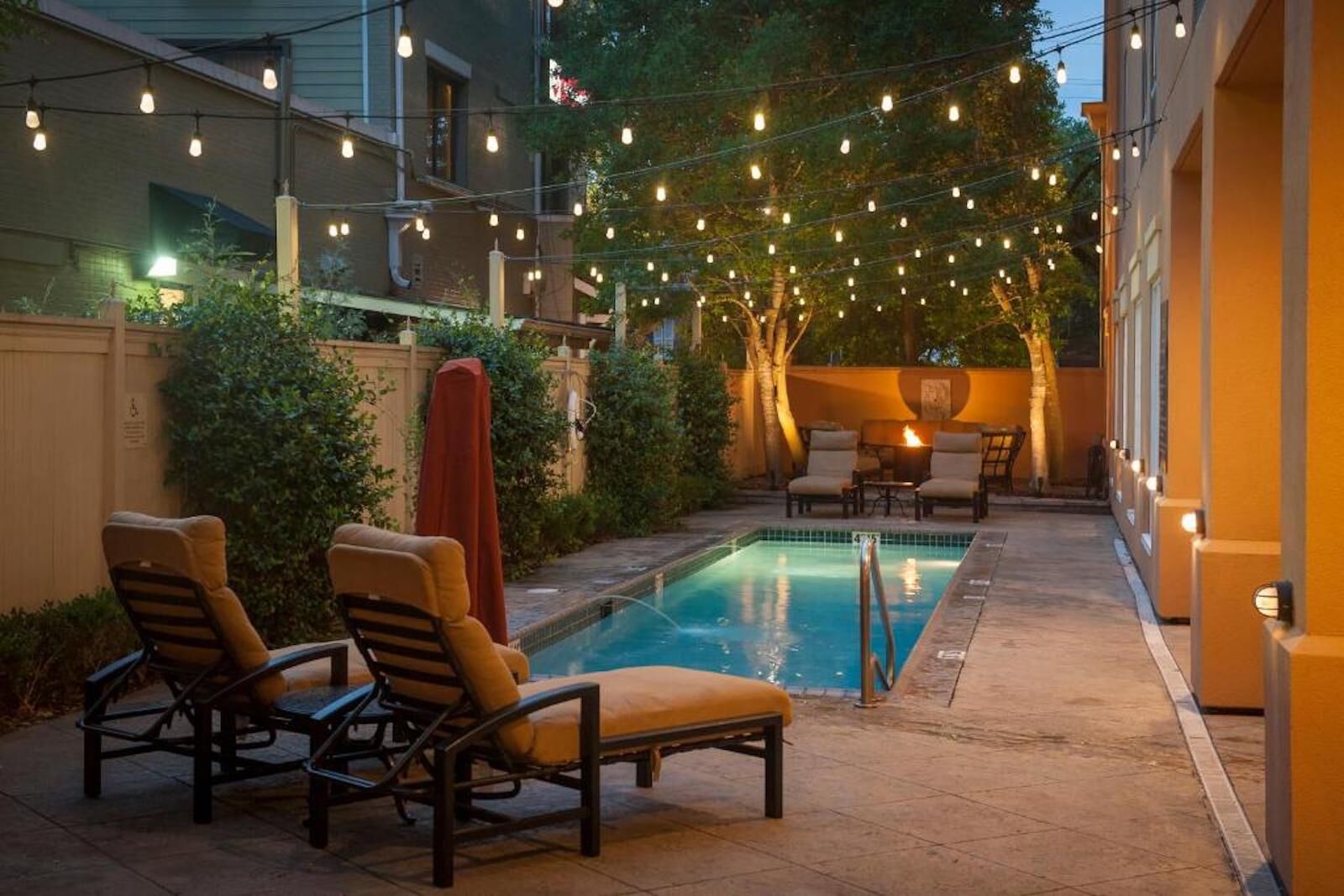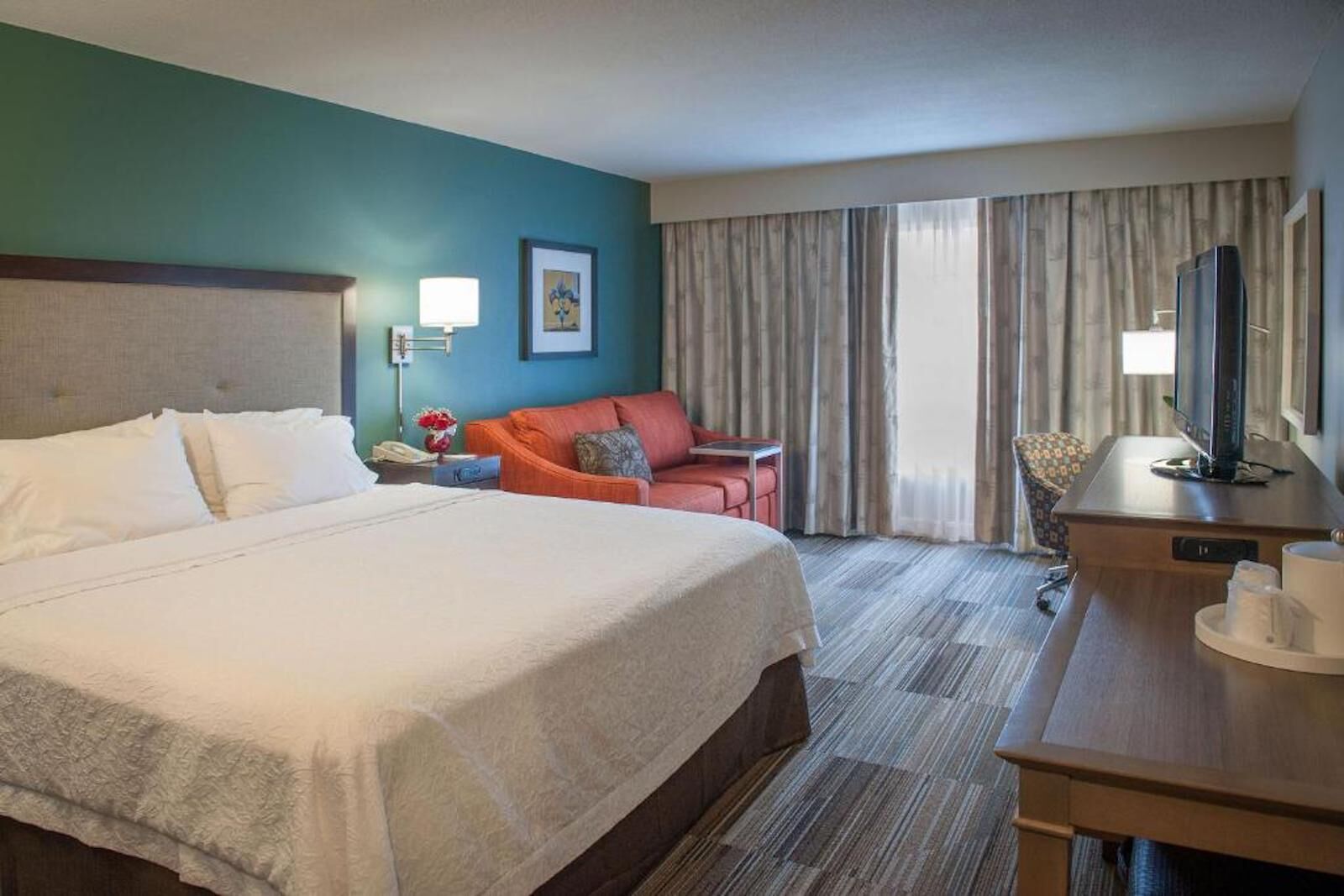 See more photos
This unfussy Garden District hotel is a streetcar ride from French Quarter, and just three miles from Audubon Park. The cafes and restaurants of Magazine Street are also within walking distance. The rooms themselves might not be fancy, but more importantly, they are comfortable and clean. You'll probably love this hotel for its location, but if you like to lounge at the hotel, there's an outdoor pool, too.
Price: From $205 per night
Book Now
Columns
See more photos
Columns is one of the most glamorous hotels in New Orleans. Originally built in 1883, and renovated over the years, the current building holds all its historic charm. By now a landmark in its own right, the garden patio bar surrounded by magnolia trees is one of the most beautiful places to gather for drinks in the neighborhood. The rooms are outfitted for royalty, and feature rustic wooden writing desks, green leather chairs, ceilings painted magenta, and chandeliers, just for starters. The hotel also features a rooftop sundeck and a cocktail bar.
Price: From $412 per night
Book Now
The Chloe
See more photos
This 14 room hotel inside a 19th century mansion combines glamour and charm. From the outdoor pool with pink lounge chairs to the patio shaded by lush plant life where you can enjoy a cocktail, everything about The Chloe feels beautiful. There's a restaurant and a lobby bar on site, and the rooms combine modern and antique touches – photography on the walls paired with wicker chairs and vintage couches, for instance. Although the wonders of New Orleans await you outside the door, this is the type of place where you'll want to linger.
Price: From $412 per night
Book Now
Marsh Hotel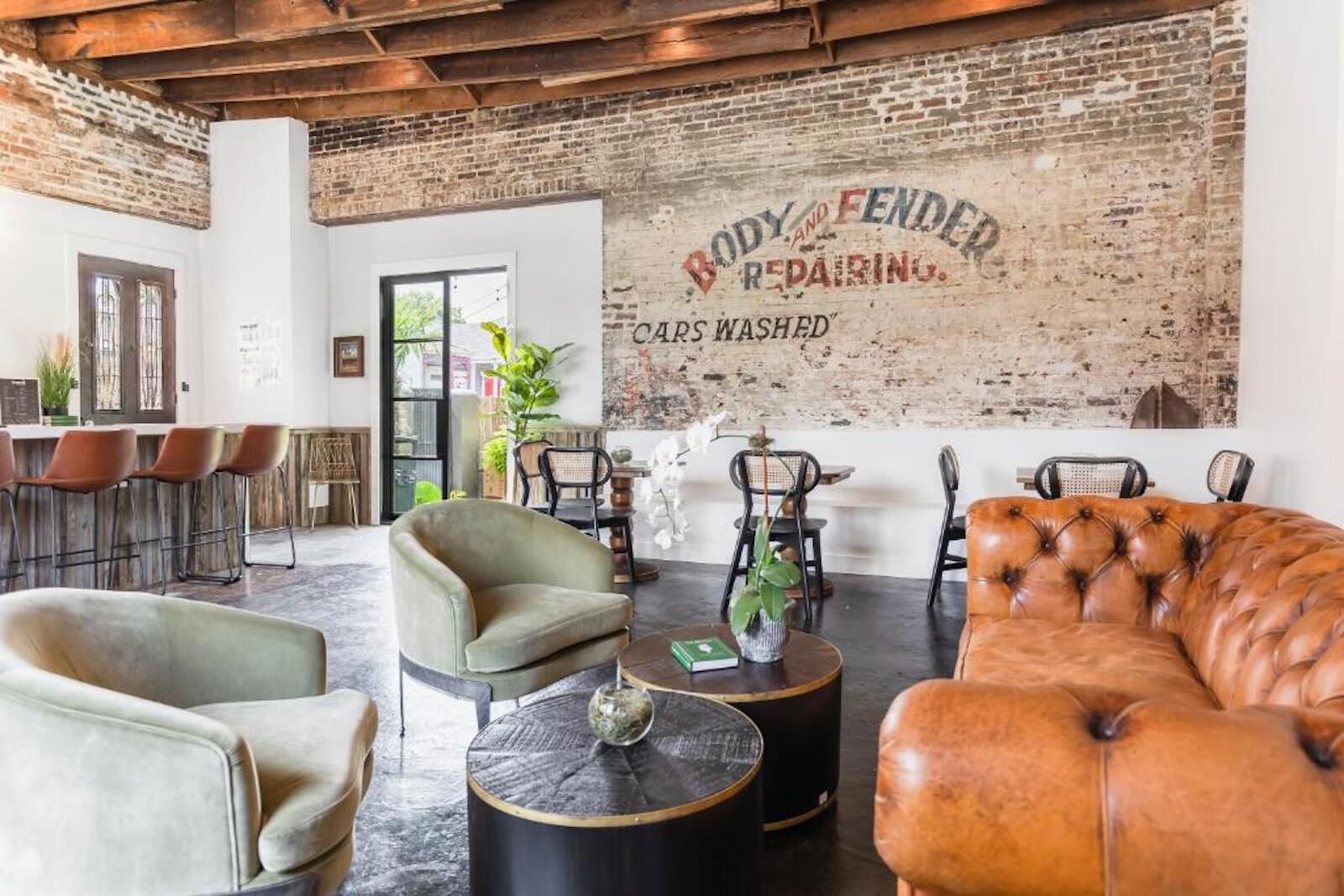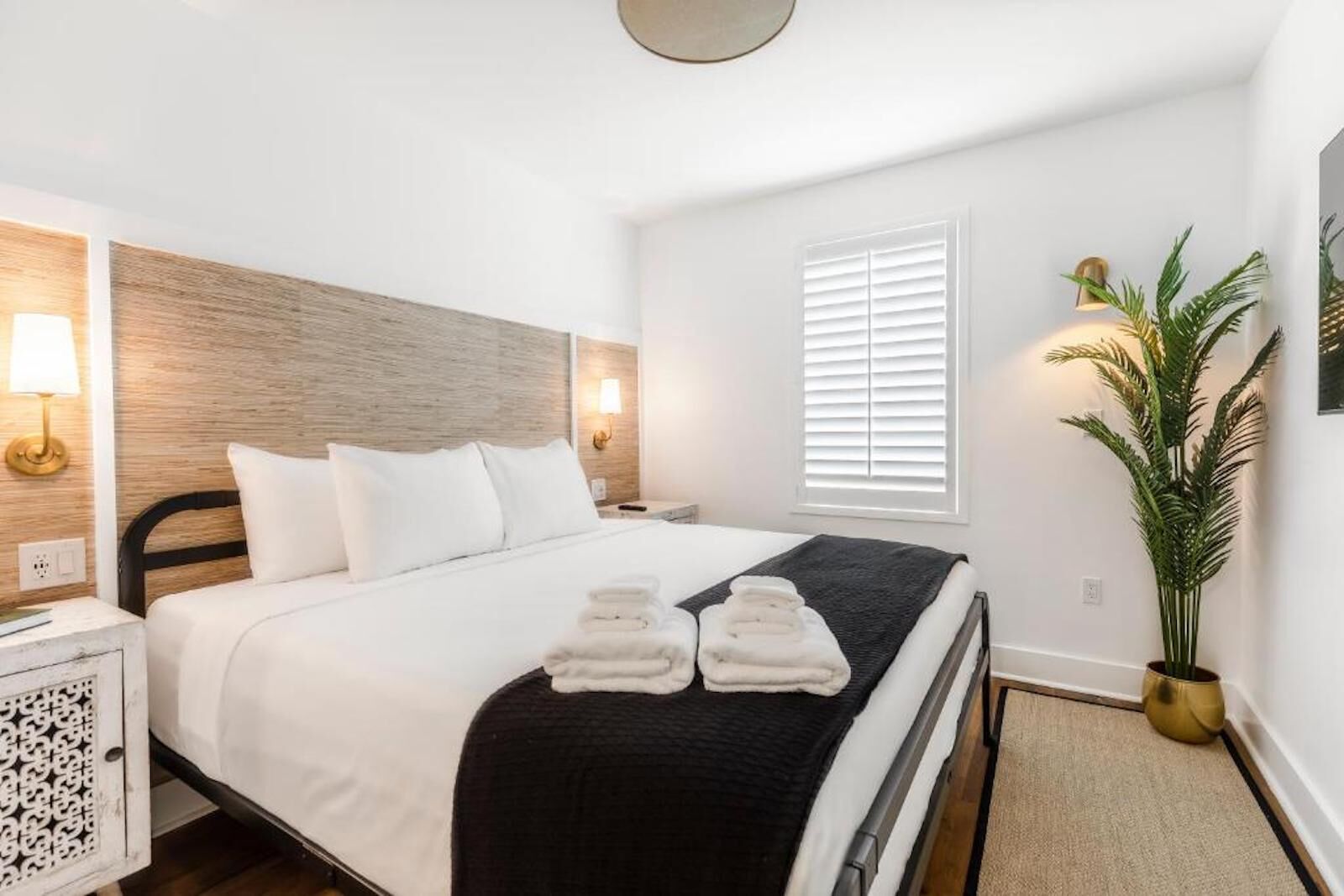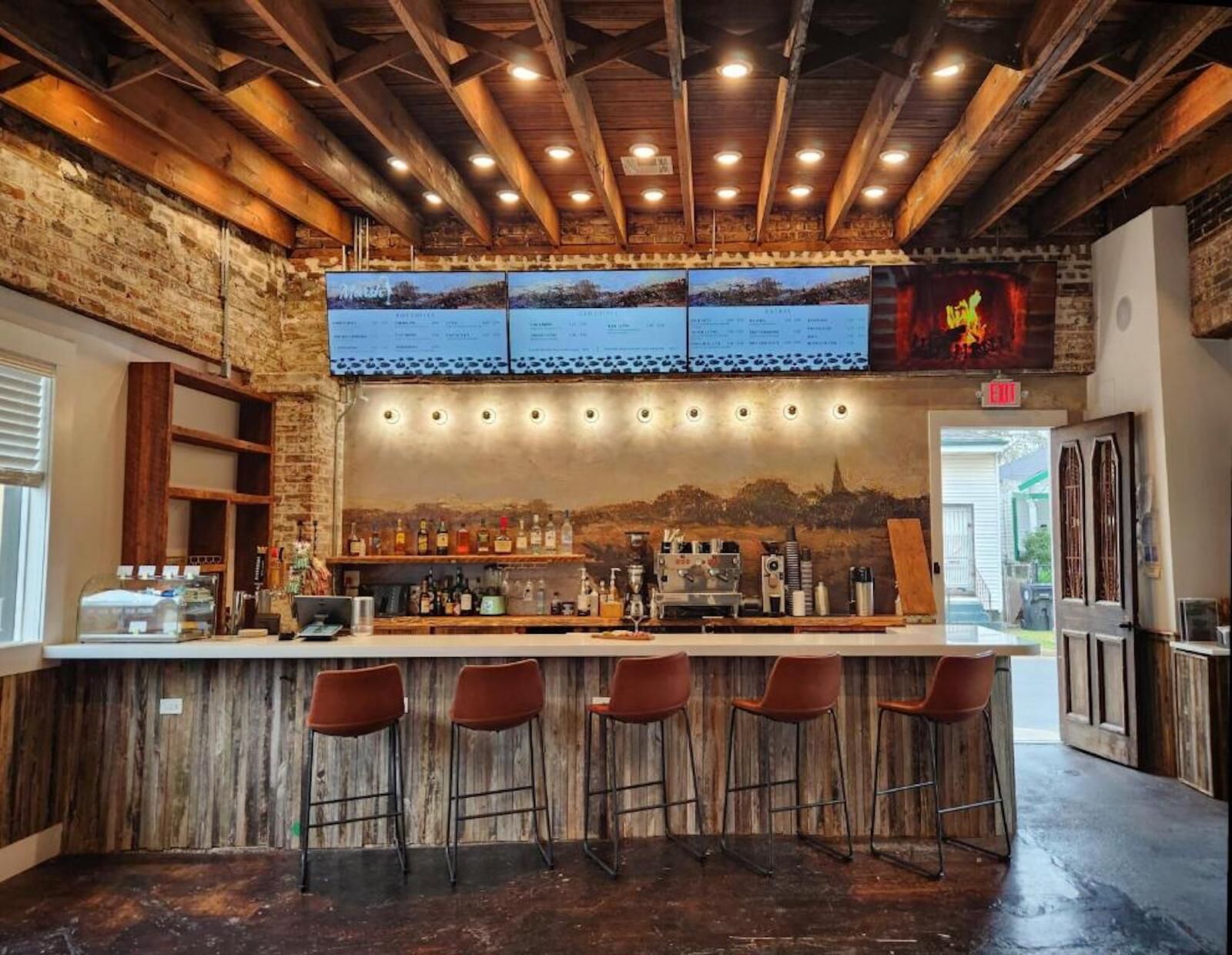 See more photos
The newly renovated Marsh Hotel has a youthful feel. The cozy rooms aren't fancy, but the sleek white and black details and colorful wallpaper are still inviting and comfortable. Guests can hang at the industrial-style bar and lounge for cocktails or coffee. The hotel also features a charming backyard area with tables and umbrellas on those warmer New Orleans days when you just need to take your drink outside.
Price: From $139 per night
Book Now
Henry Howard Hotel
See more photos
Filled with lots of natural light, the Henry Howard Hotel has a modern, sleek aesthetic compared to some of the more historic properties in the Garden District. Floor to ceiling windows, all white bed lines, black iron bed frame, and shiny wood floors give the whole hotel a polished feel. Backyard garden patios offer quiet spaces to relax, and guests often watch the Mardi Gras parade go by from the hotel's balcony.
Price: From $199 per night
Book Now
Terrell House Bed & Breakfast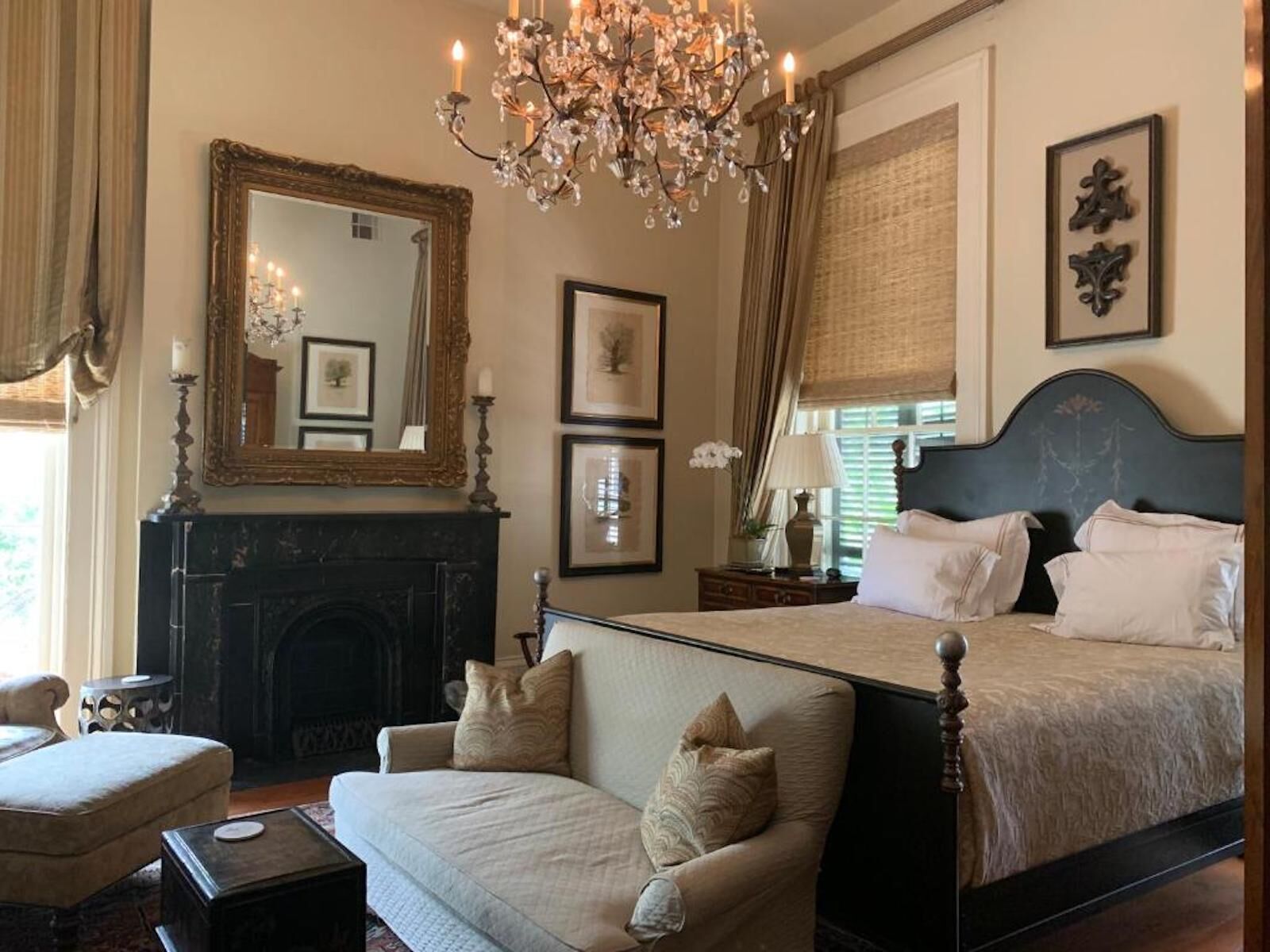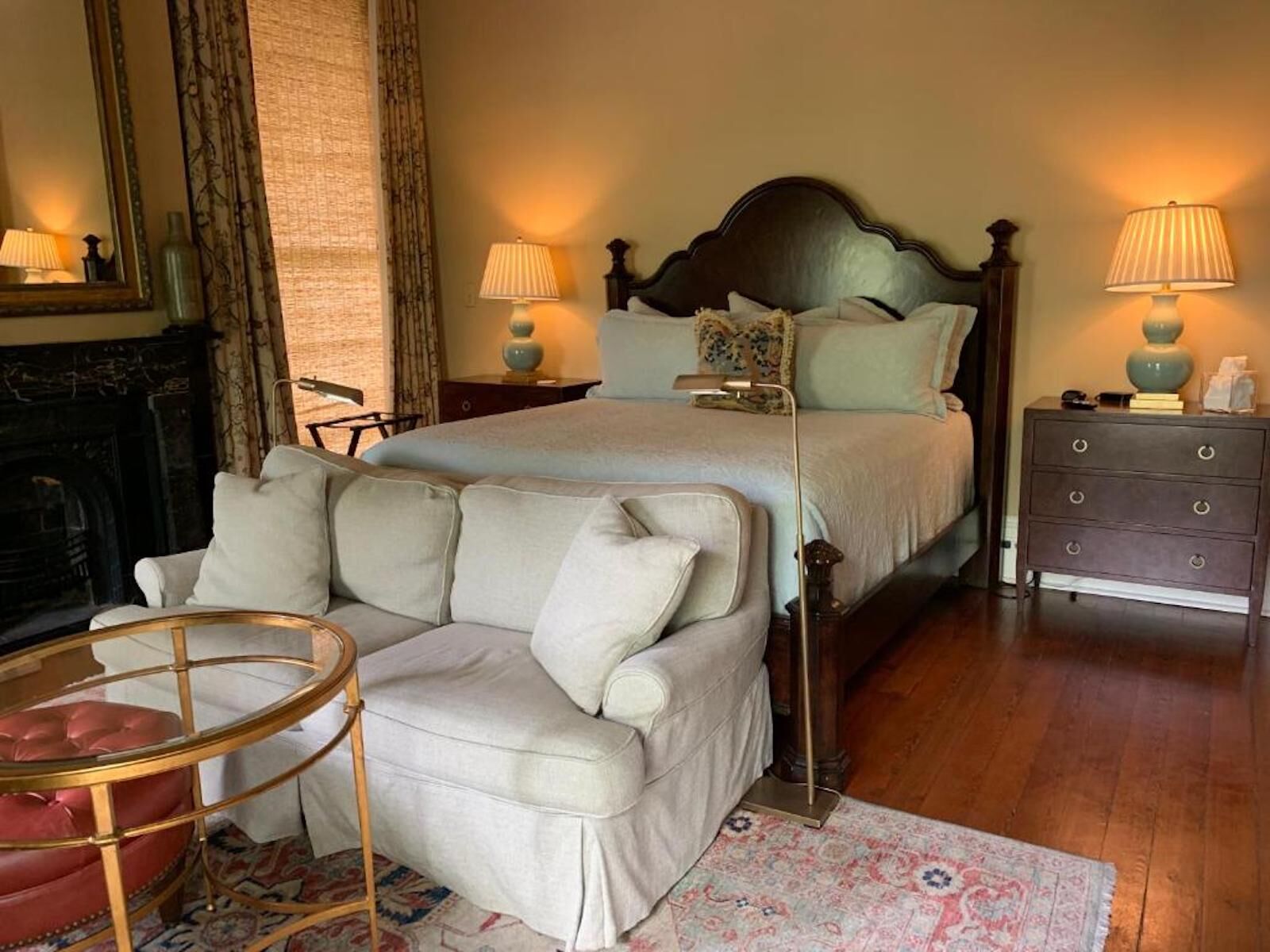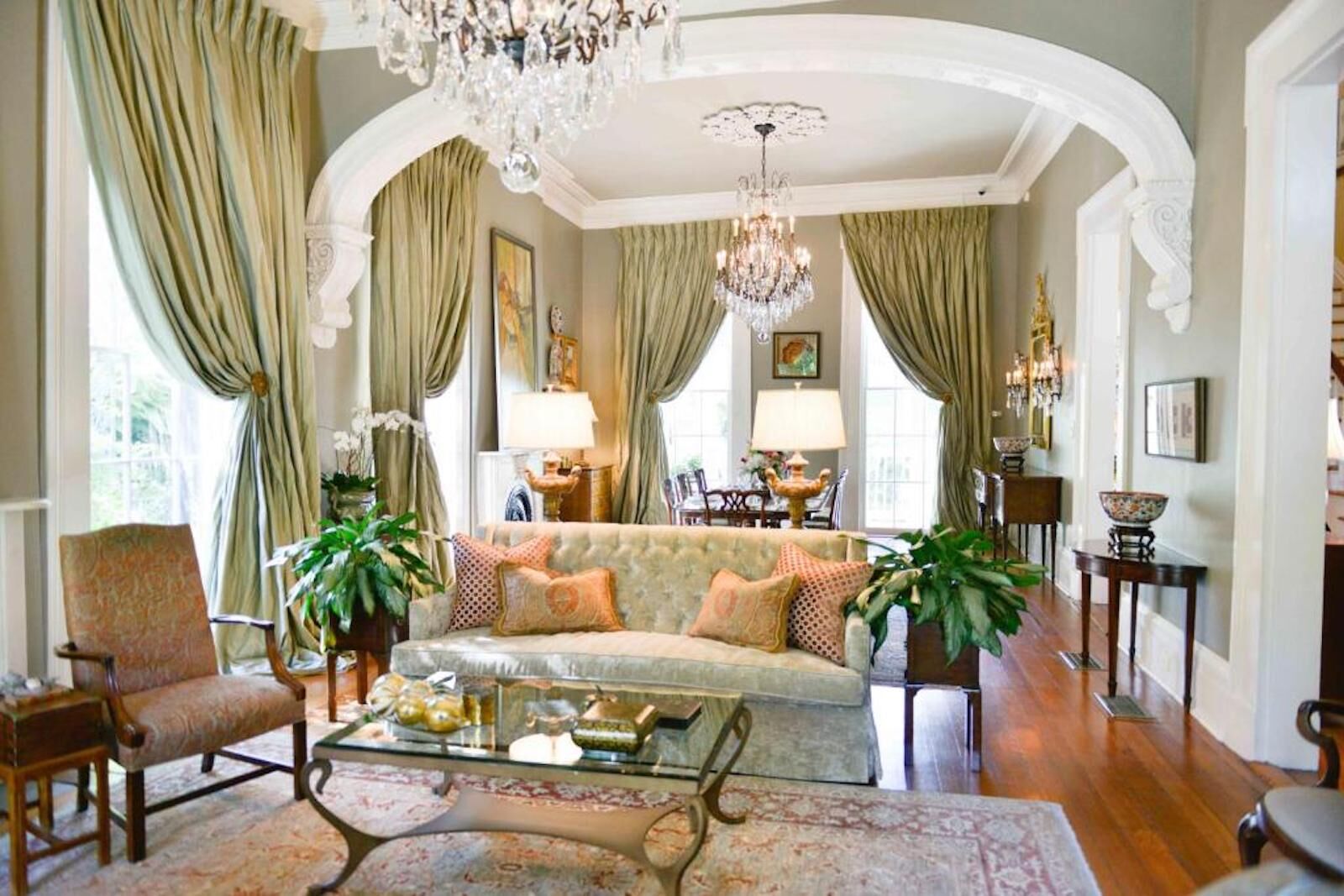 See more photos
This elegant, historic bed and breakfast is housed inside a three story mansion. Guests can enjoy the brick courtyard decorated with fountains, as well as the two parlors outfitted with comfortable couches. There are rooms in the main house, the carriage house, which overlooks the courtyard, and there are two separate houses, The Corner Store and The Creole House, each with two additional rooms. The suites include private balconies and decorations that give the impression of old-school glamour: gilded mirrors, brocade patterned sitting chairs and couches, fireplaces, chandeliers, and heavy silk curtains.
Price: From $185 per night
Book Now
What is the best district in New Orleans?
The French Quarter is widely recognized as one of the best districts in New Orleans, thanks to its proximity This neighborhood is home to the most fun bars and famous restaurants in New Orleans. You'll find the legendary Bourbon Street, street musicians, antique shops, and that famous, colorful New Orleans architecture.
Where should I stay in New Orleans for the first time?
As the oldest and most recognizable district in New Orleans, the French Quarter is where most people visiting New Orleans for the first time want to stay. If you're planning on visiting New Orleans for a bachelorette or bachelor party, the French Quarter is close to the Bourbon Street bar scene. There are also many French Quarter Airbnbs that can accommodate big groups.
Is the Garden District walkable?
The Garden District is one of the most walkable neighborhoods in New Orleans. In fact, a self-guided walking tour of the Garden District is one of the many free things to do in New Orleans. Enjoy the relative calm (compared to Bourbon Street), the ancient oak trees lining every block, lush gardens, and stately mansions that this neighborhood is known for.
What did you think of this story?