This High-Speed Train Connects Paris To Amsterdam so You Don't Have To Go Through Busy Airports
Paris's Charles de Gaulle Airport is not only a huge mess to navigate, it's also incredibly busy. And while Amsterdam's Schiphol Airport is much more organized, clean, and modern than its Parisian counterpart, it's the second-largest hub airport in the world and one of the top airports for international passengers, making it a pretty jam-packed place at the best of time. So why would anyone bother flying when they could easily hop in a direct high-speed train from Paris to Amsterdam (and vice versa) instead?
---
---
Is there a high-speed train from Paris to Amsterdam?
Thalys is a high-speed train operator that connects Paris to Amsterdam directly up to 11 times per day. More specifically, it links the two train stations of Paris Gare du Nord and Amsterdam Centraal (see map below).
The train between Paris and Amsterdam stops in the following cities: Brussels, Antwerp, and Rotterdam. It also stops at Schiphol Airport before arriving in Amsterdam, and some trips connect with Charles de Gaulle Airport just outside of Paris.
Although Thalys is part of the Eurostar Group, the Eurostar trains are different from the Thalys trains. Eurostar trains do not connect Paris and Amsterdam directly.
Other Thalys routes serve cities in Belgium (Brussels, Liege, and Aachen) and Germany (Cologne, Düsseldorf, Duisburg, Essen, and Dortmund).
Thalys trains are easily recognizable in train stations around Europe — they are bright red with a white stripe and the word "Thalys" scripted on the cars.
How much does it cost to ride a train from Paris to Amsterdam?
The price of a ticket to ride the train between Paris and Amsterdam varies according to your dates of travel and the class of service you want, from $50.90 (48 €) to $157.90 (149 €).
In general, the earlier the booking, the cheaper the price, so if you know the dates you wish to travel, don't procrastinate and book your trip. If you don't know exactly when you want to travel between the two cities, plug in some random dates in Thalys' booking system and have a good look at the calendar and prices associated with the dates — you can probably find a good deal if you're flexible. Thalys usually opens bookings up to three months in advance.
Thalys trains have three classes of service: Standard, Comfort, and Premium:
Standard class includes WiFi, one power outlet, and two pieces of luggage.
Comfort class includes WiFi, one power outlet, two pieces of luggage, and a more comfortable seat in a quieter section of the train.
Premium class includes WiFi, one power outlet, two pieces of luggage, a more comfortable seats in a quieter section of the train, one gourmet meal, one taxi reservation, as well as access to lounges in certain train stations. (Amsterdam does not have a Thalys lounge.)
Note that the higher the class, the better the exchange and refund conditions.
How long is the train from Paris to Amsterdam?
The train from Paris to Amsterdam takes between three hours and 12 minutes and three hours and 34 minutes depending on the stops the train makes along the way.
Is it better to fly or take the train from Paris to Amsterdam?
While a Thalys train takes longer to get from Paris to Amsterdam than a plane would, travelers gain time by traveling on a Thalys train for several reasons:
The train stations in both Paris and Amsterdam are located in the city centers while the airports are outside the cities, requiring a longer and more expensive journey to get to and from there.
Airlines require that you arrive at least two hours before the departure of your international flight while you can show up just 25 minutes before your Thalys train leaves the station. Note that luggage get scanned in Paris and that travelers need to go through a metal detector and present their passports, but the process is usually quite quick.
From a cost perspective, it is hard to say which mode of transport is the most economical because prices vary widely for both train trips and flights according to many factors, including airlines, dates, classes of services, etc. That said, if you book your train journey early enough, you're unlikely to find a flight that includes two pieces of luggage that can compete with Thalys' lowest fare of $50.
If you're trying to reduce your carbon footprints, taking the train is the way to go. According to two transport and environment studies published by the European Environment Agency (EEA) in March 2021, "Train travel remains overall the most environmentally friendly mode of motorised passenger transport in Europe — in terms of greenhouse gas emissions — as compared to travelling by car or plane."
Is the train from Paris to Amsterdam pretty?
The Thalys train is a standard high-speed train. It is clean and comfortable with large red and pink seats in a variety of layouts, tray tables, and food options at the on-board cafe-bar or in vending machines. It is not, however, a luxury train.
Note that seats in the train from Paris to Amsterdam are assigned so you'll never be left standing.
Is Amsterdam a day trip from Paris?
While it is quick to fly or take the train between Paris and Amsterdam, you will not only see very little or Amsterdam if you choose to spend only one day there, but it would be a very tiring day. A minimum of two full days in Amsterdam with one night or two in an Airbnb, would be much more enjoyable and would allow you to visit the famous Rijksmuseum and try out some of the city's cannabis specialties.
Where to stay in Amsterdam and Paris to be near the train stations
We hope you love the spaces and stays we recommend in Paris and Amsterdam! Just so you know, Matador may collect a small commission from the links on this page if you decide to book a stay.
25hours Hotel Terminus Nord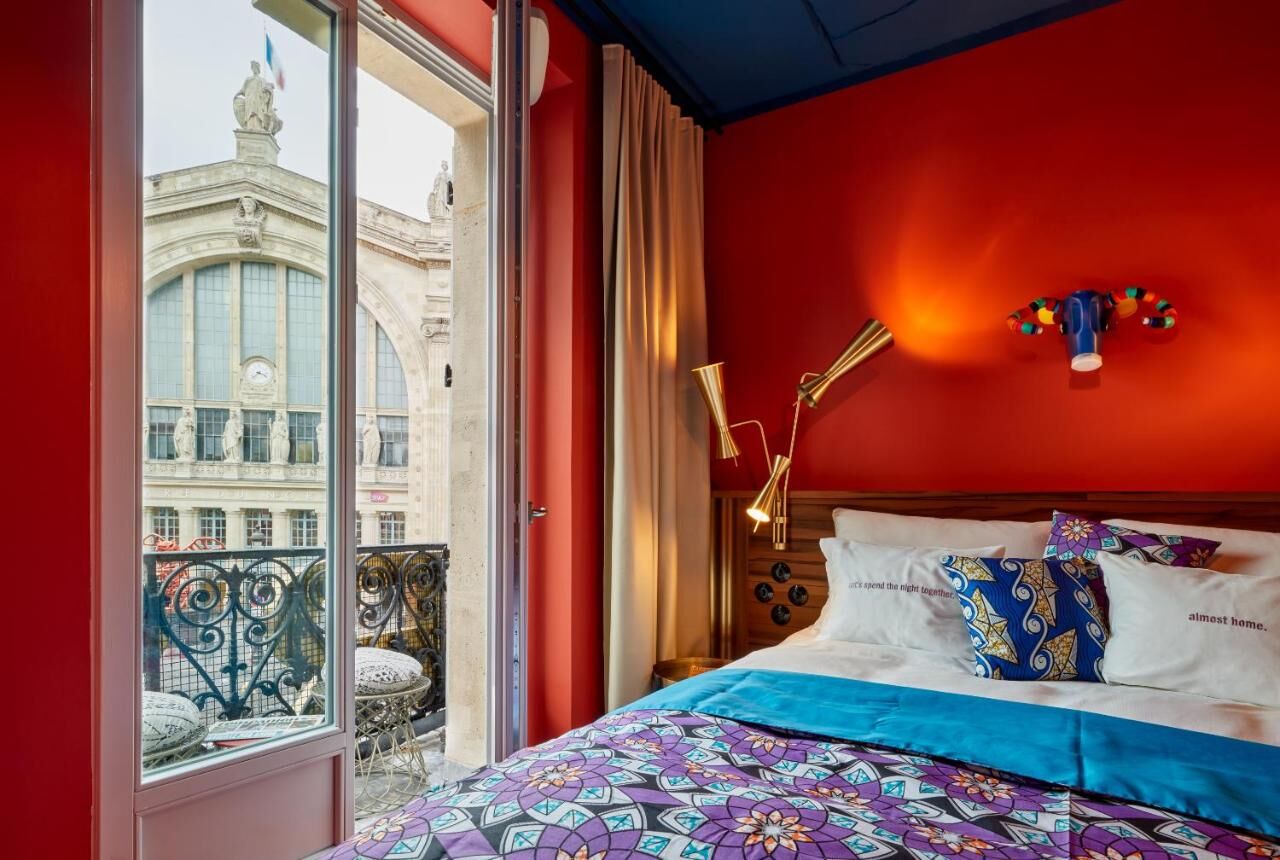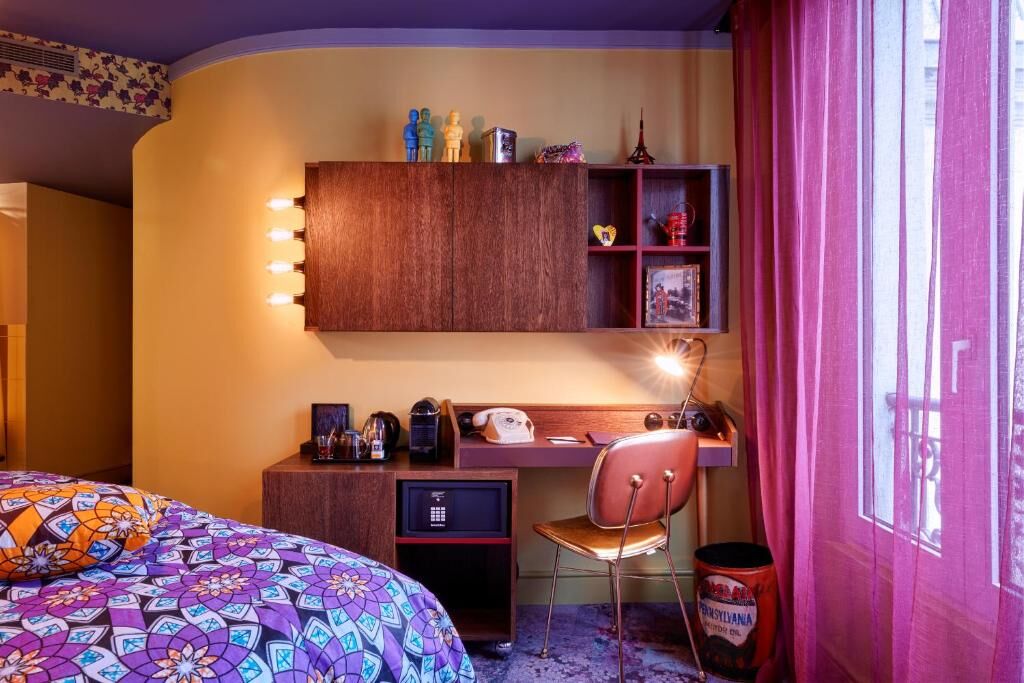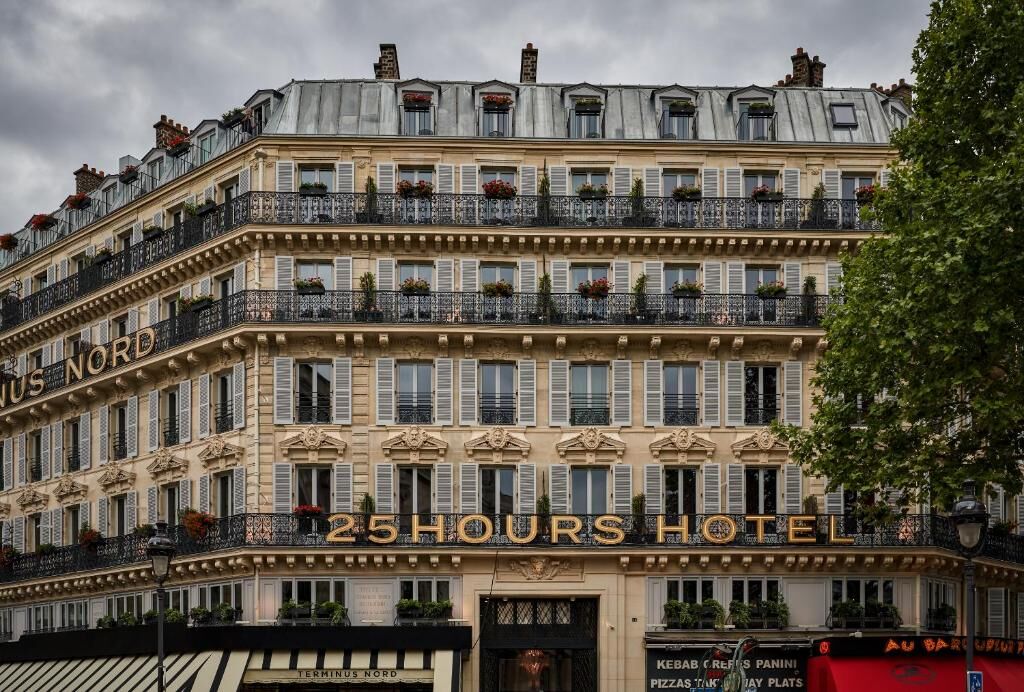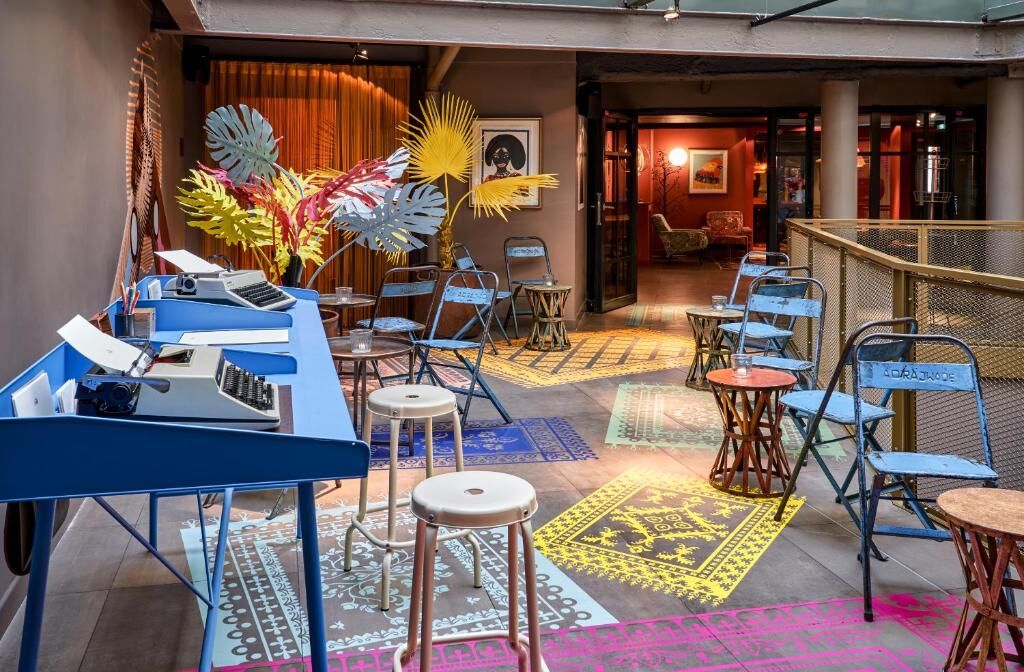 See more photos
You'd be hard-pressed to find a lovelier hotel any closer to the Gare du Nord than 25hours Hotel Terminus Nord. You can see the beautiful train station from some of the rooms, all of which are decorated in a colorful and pattern-heavy retro scheme that will get you pumped for a fun-filled trip to Amsterdam. Beyond the very exciting decor, this hotel is close to some great attractions, including the famous Centre Pompidou, the Opéra Garnier, and the Sacré-Coeur basilica. It is also very affordable and has a bar and restaurant on site.
Book Now
Le Robinet d'Or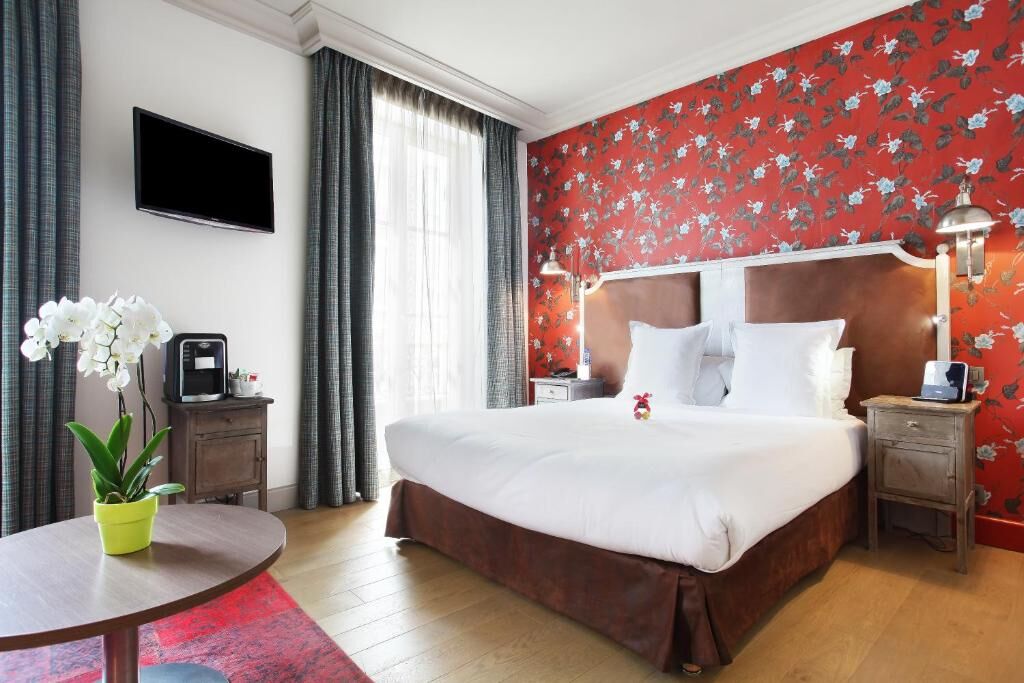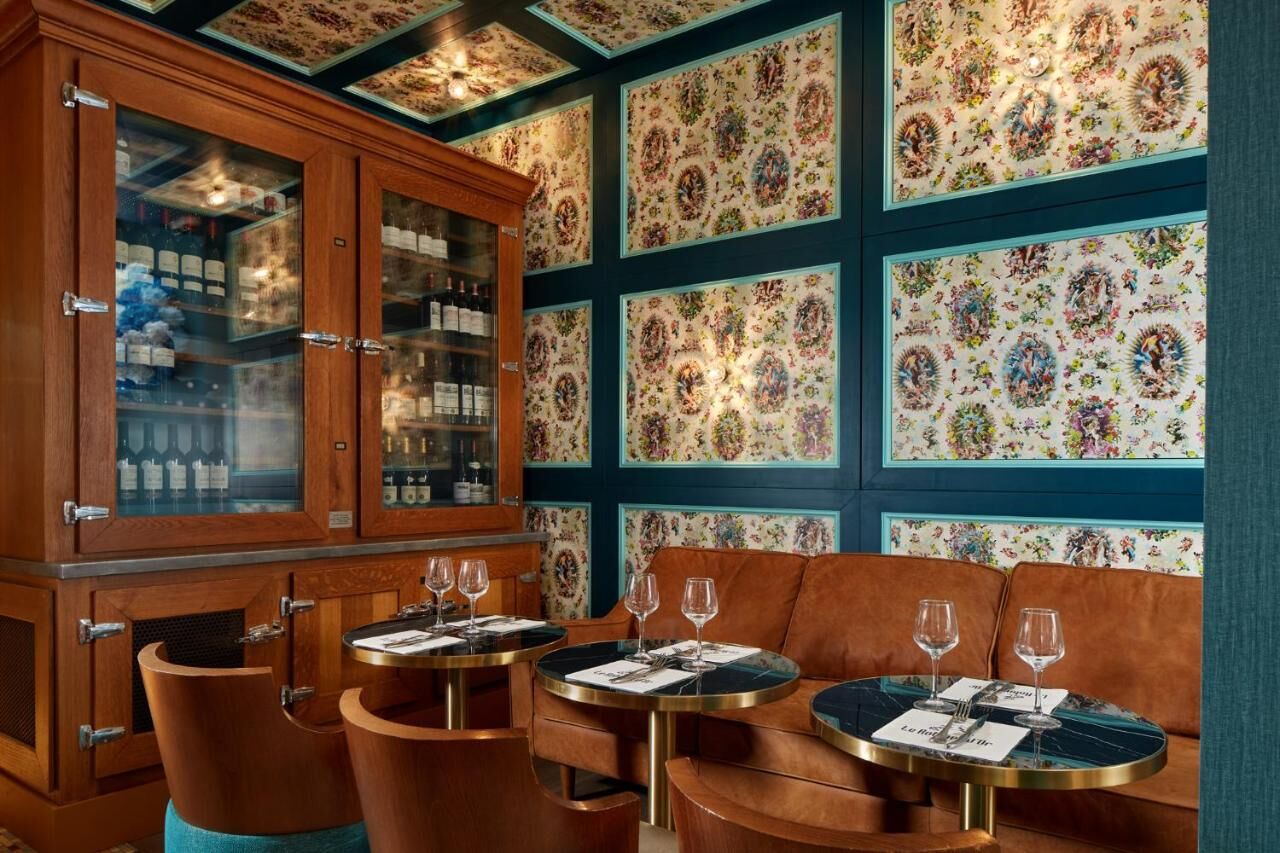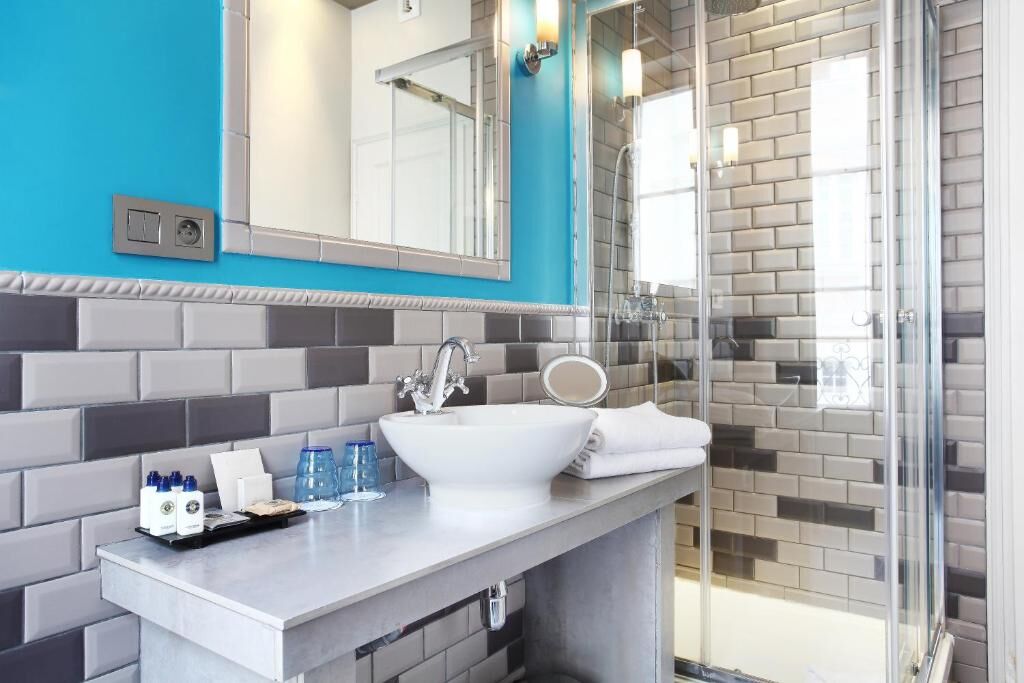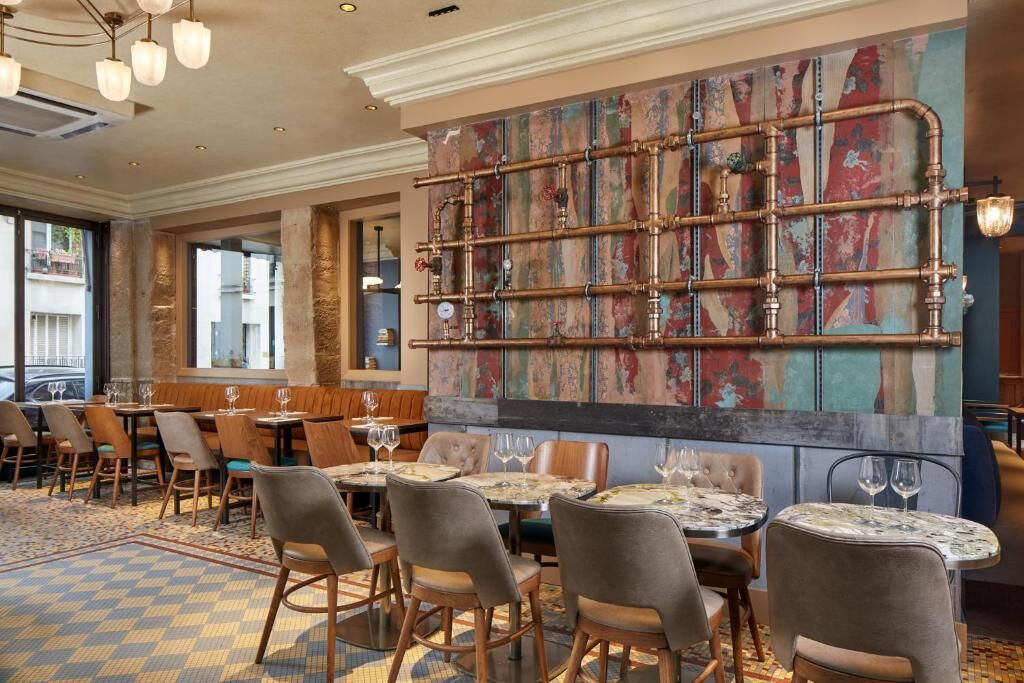 See more photos
A 15-minute walk to the Gare du Nord or a six-minute ride in a taxi, Le Robinet d'Or is located inside a 1930s tap factory (hence its name "the Golden Tap"). The decor in this hotel is homely, with floral wallpapers, simple furniture, and cozy rooms. There is a restaurant on site with an a la carte dining menu consisting of traditional French dishes, a bar, and a lovely buffet breakfast.
Book Now
Park Plaza Victoria Amsterdam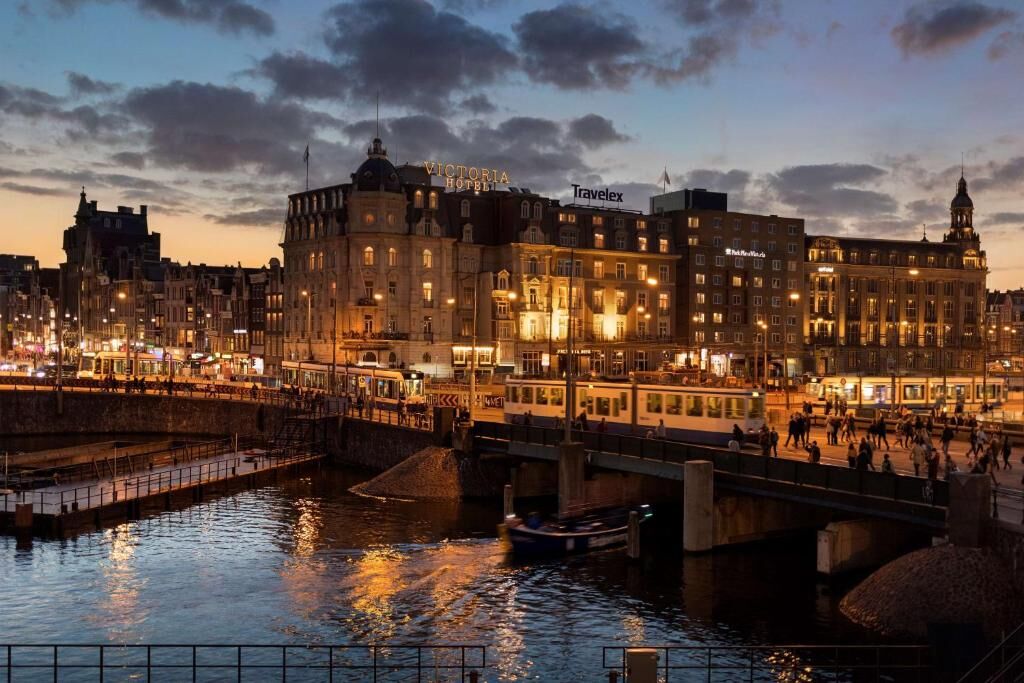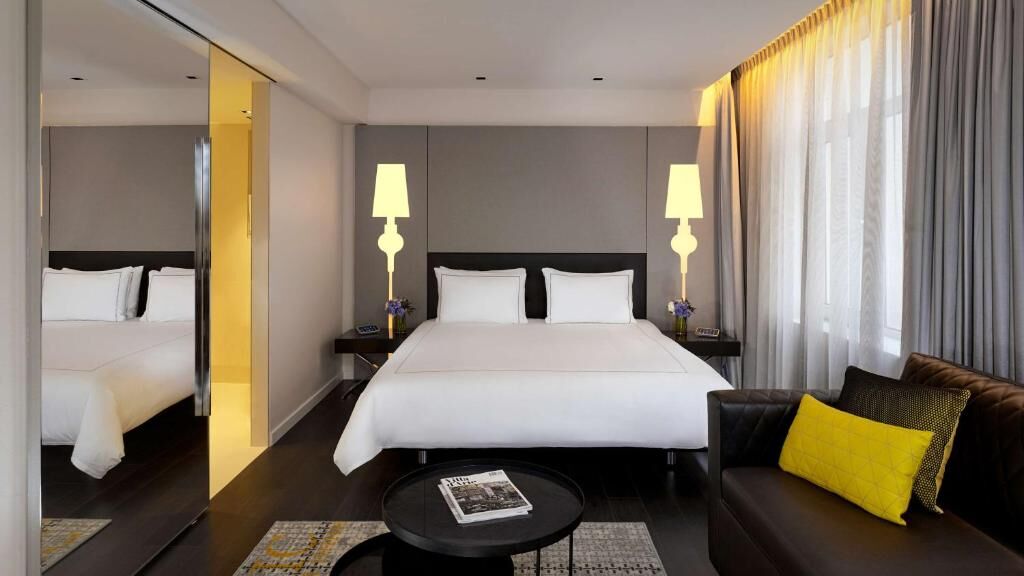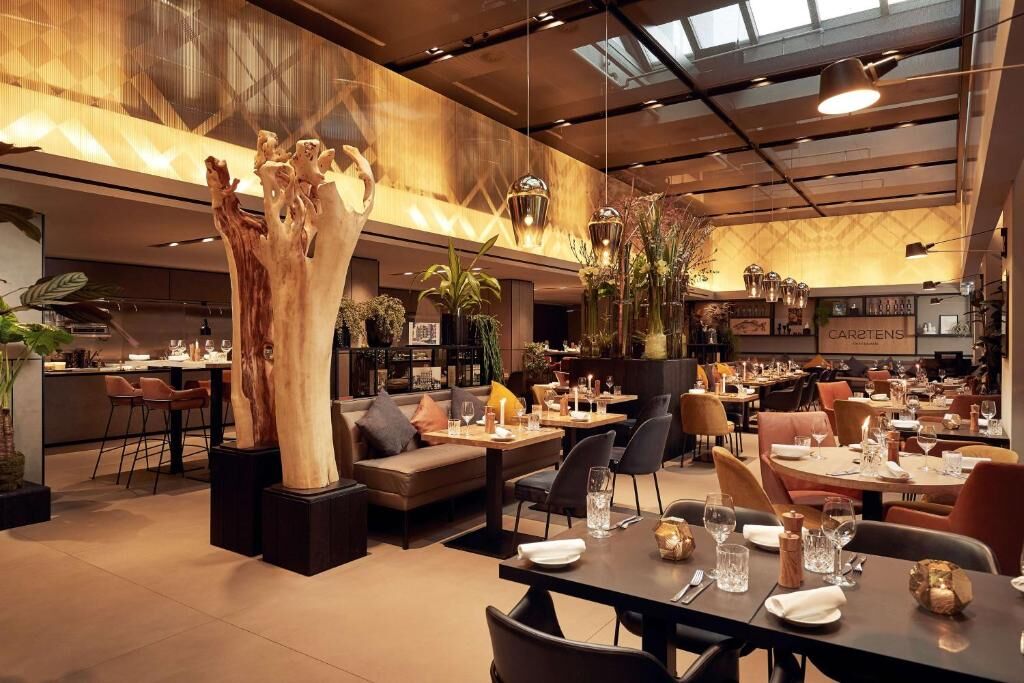 See more photos
This four-star hotel is located in a historical building opposite Amsterdam Central Station (perfect for an early train departure or a late arrival). Inside, the Park Plaza Victoria Amsterdam is modern and elegant; the onsite bar and restaurant have warm and comfotable decor while the rooms are more minimalist and sleek, with few colors and frills. The property has an indoor swimming pool and a large fitness center.
Book Now
art'otel amsterdam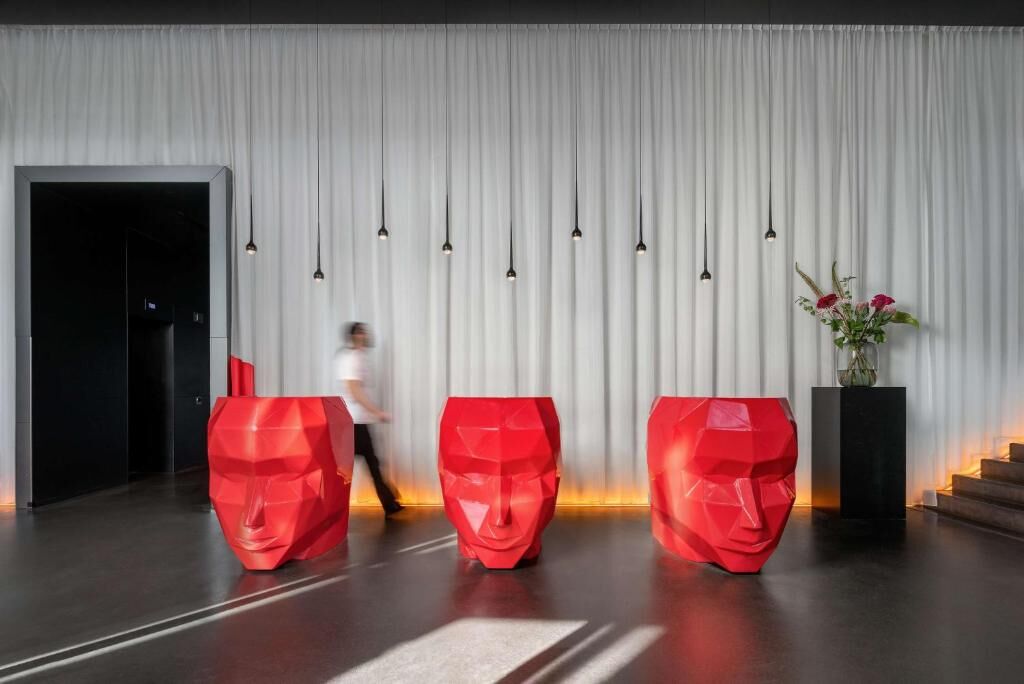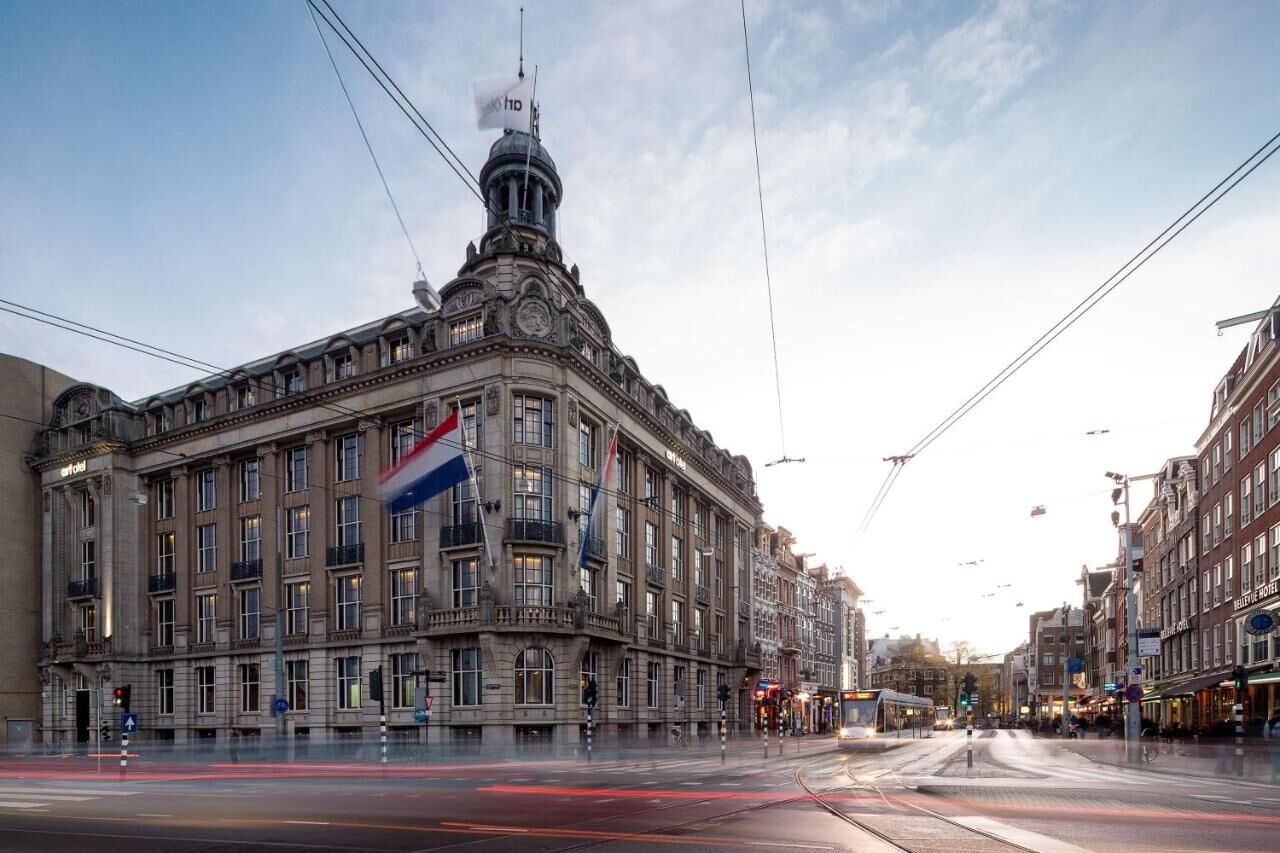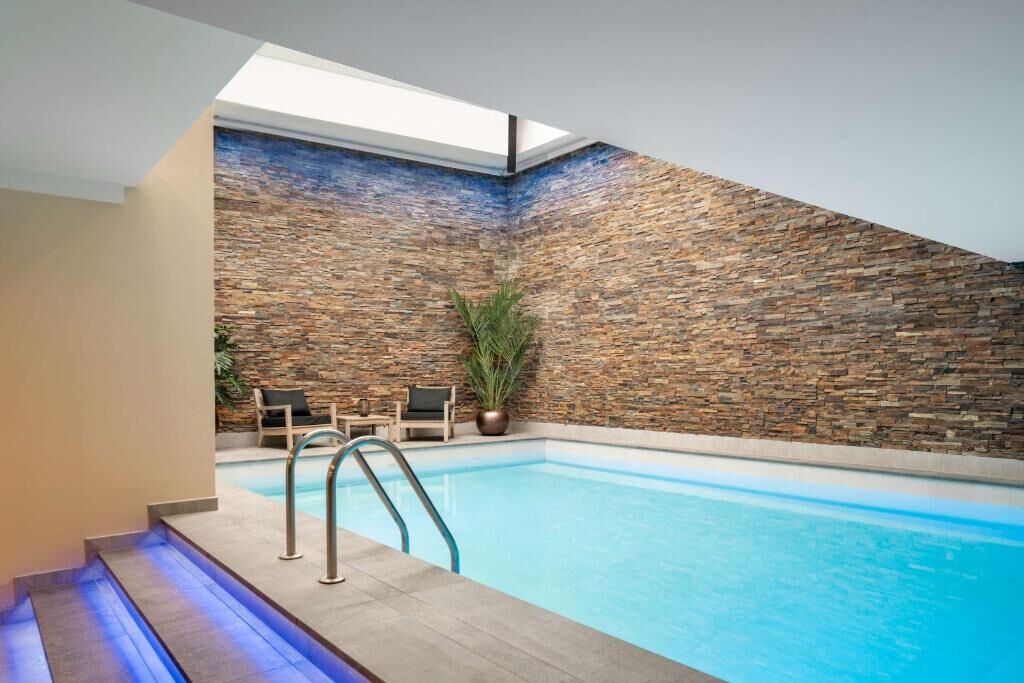 See more photos
Located right in front of Amsterdam Centraal station, art'otel amsterdam is a great spot to stay if you want to catch your train to Paris on time. As the name of this hotel suggests, art is a big part of the decor. All the rooms display artwork by Atelier Van Lieshout — even the common areas feature art pieces — making the space look like a contemporary art gallery. As you'd expect from a luxury property, this hotel has an indoor pool, a fitness center, a restaurant and a bar, as well as a fantastic breakfast buffet.
Book Now
What did you think of this story?