Taking This Train From Paris To Geneva Is Way Faster Than Flying
Paris is the ideal base from which travelers can visit Western Europe without ever having to fly. Whether you want to go to Barcelona, Rome, or Amsterdam, there's a high-speed train leaving one of Paris' six train stations to take you there in a matter of a few hours. But the easiness of traveling by train from Paris is not limited to destinations in the European Union — you can go to Switzerland, too. Zurich is only a high-speed train away, and so is the beautiful city of Geneva.
---
---
Is there a high-speed train from Paris to Geneva?
The high-speed train TGV Lyria connects Paris (Gare de Lyon) to Geneva (Geneva-Cornavin) directly up to eight times per day, starting at 6:18 AM. The train usually makes three stops between the two cities: Bourg-en-Bresse, Nurieux, and Bellegarde. To book your ticket, visit the TGV Lyria website.
There are also non-direct train journeys between Paris and Geneva daily, with only one connection, often in the city of Lyon. These train journeys involve only one high-speed train, the French TGV. You can book your ticket by visiting the website of the French railway company: SNCF.
How long is the TGV from Paris to Geneva?
The direct, high-speed TGV Lyria, connects Paris to Geneva in only three hours and 15 minutes.
Taking the train from Paris to Geneva is much more time-efficient than if you had to get to the airport in Paris (about one hour by train from the center of Paris), wait there for a couple of hours, fly for over one hour, and get from Geneva Airport to the city center.
How much is a train ticket from Paris to Geneva?
The price of a journey on the TGV Lyria, the direct, high-speed train that connects Paris and Geneva, depends on several factors, including your dates of travel and the class of service you want, starting at only $30.70 (29 €) in Standard class. Booking early is recommended to get the best price.
For more information about the three different classes of service on the TGV Lyria, consult our guide to traveling by train from Paris to Zurich.
Do you have to go through customs if you take the train from Paris to Geneva?
Passengers on the Paris to Geneva trains go through customs upon arrival at the Geneva train station. You will need to present your ID or passport.
Switzerland is not part of the European Union and some travelers may require a visa to enter. All non-EU train passengers will need to present their passport.
Is the train from Paris to Switzerland scenic?
As soon as the train leaves Paris and its suburbs (about 25 to 30 minutes after leaving the station), you'll be treated to beautiful countryside scenery, go through small villages, see stunning lakes, and cross mountainous areas. Choose a window seat, and if you ride in a double-decker TGV Lyria (AKA a TGV Lyria Euroduplex), choose a seat upstairs for even better views. The Paris to Geneva train is considered one of the most scenic high-speed train rides in France.
How to get cheap TGV tickets?
The best way to get cheap TGV tickets is to book your train journey as early as you can. Great deals can be had if you book weeks or months in advance. Tickets to ride the TGV Lyria are available up to six months in advance, for example.
The French railway company SNCF has a large catalog of discount cards and seasonal offers. Signing up for a discount card may seem expensive at first, but if you plan to travel by train throughout France and parts of Western Europe, it can pay for itself and save you big.
TGV Lyria offers discounted tickets to groups of five ($47.60 / 45 € per person) and groups of 10 (up to 75 per cent off).
How many days do you need in Geneva?
Traveling in Switzerland can be very expensive, but spending three days in Geneva is a good amount of time to stay on budget and still see the highlights of the city, including strolling around the old town, checking out the famous fountain on Lake Geneva, visiting UN Geneva and St. Pierre Cathedral from whose towers you get magnificent views of the city.
Where to stay in Geneva to be near the train station
For places to stay in Paris, review Matador's list of Airbnbs in Paris' best nieghborhoods or take a look at the hotels near Gare de Lyon that we previously selected.
We hope you love the spaces and stays we recommend! Just so you know, Matador may collect a small commission from the links on this page if you decide to book a stay.
Hotel Rotary Geneva — MGallery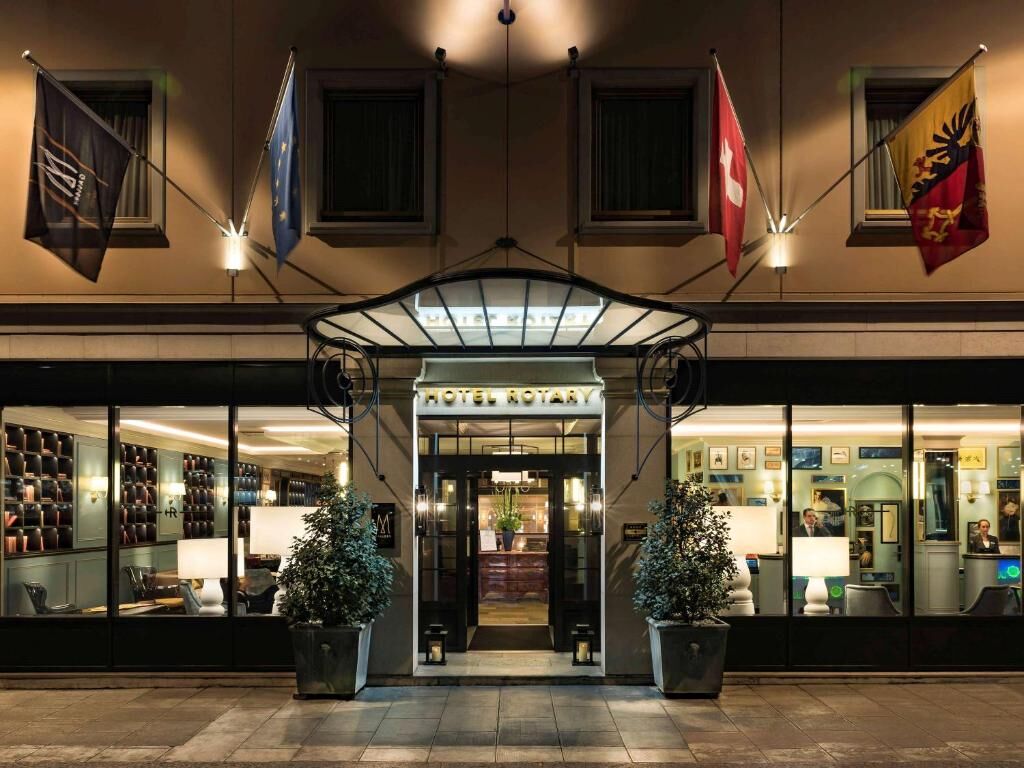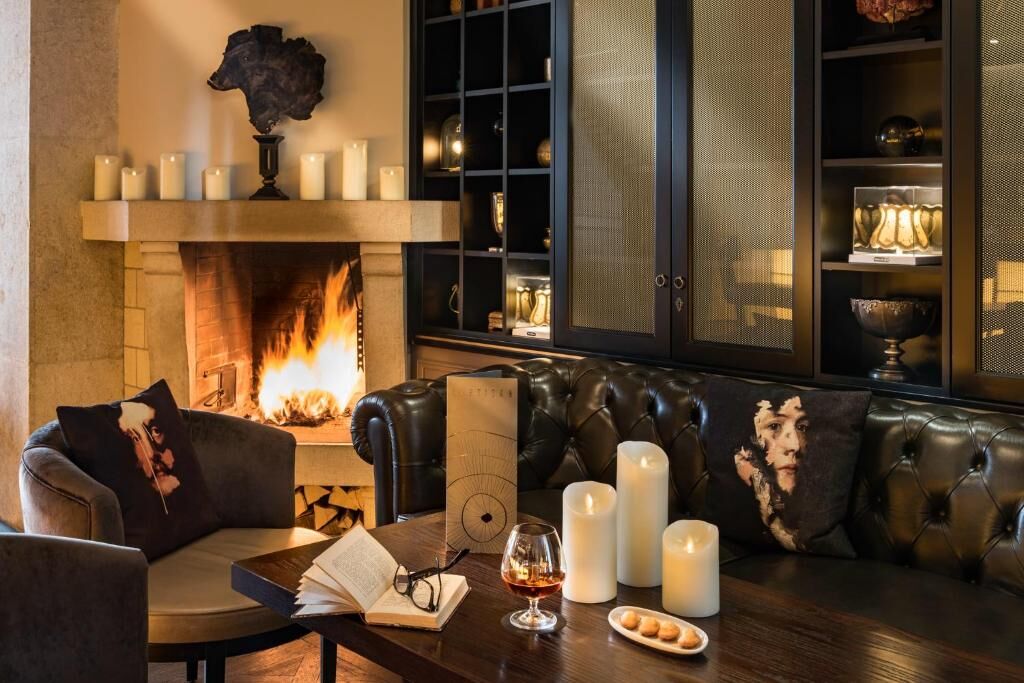 See more photos
Hotel Rotary Geneva — MGallery is a four-star hotel offering an exceptional stay for those seeking comfort and luxury in an intimate setting near Lake Geneva and the Geneva-Cornavin Train Station. The hotel features unique décor with classic furnishings paired with items collected during the owner's travels. The property has a fitness center, a spa, a bar, and a restaurant serving French dishes: L'Artisan. Guests can explore the old town and shopping streets within a few minutes' walk from the hotel, or they can make the most of the free card provided by the hotel to use the city's public transports.
Book Now
Eastwest Hôtel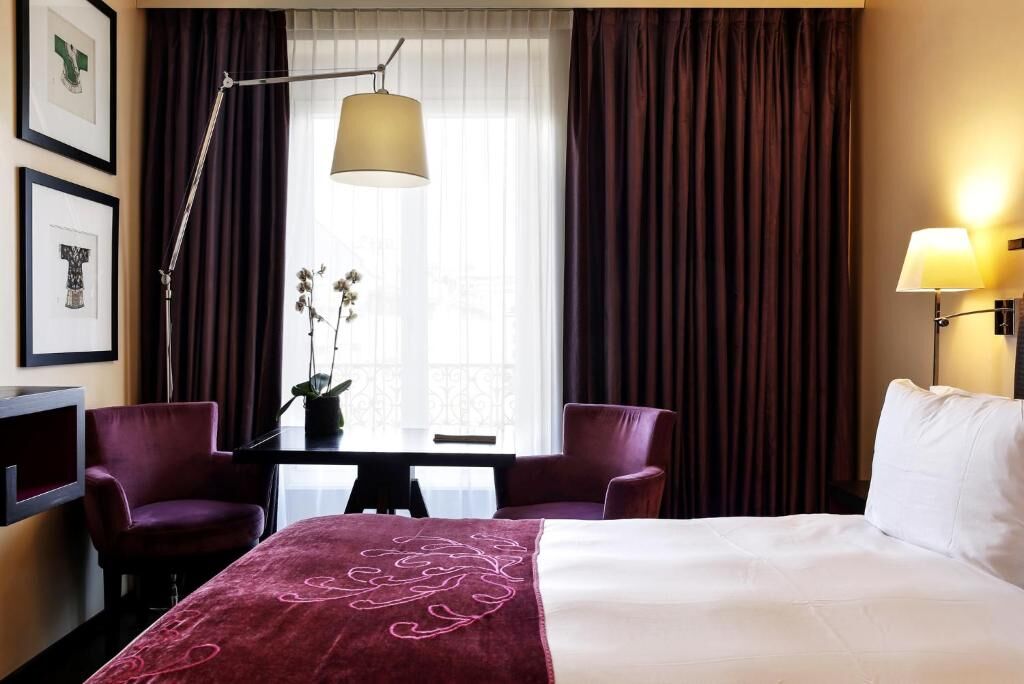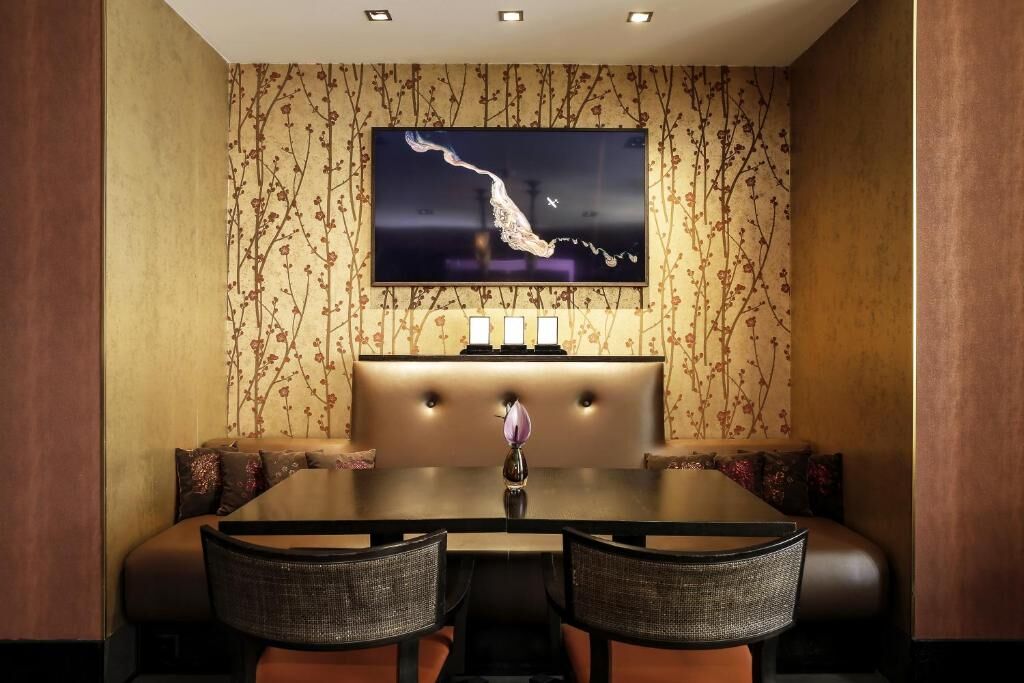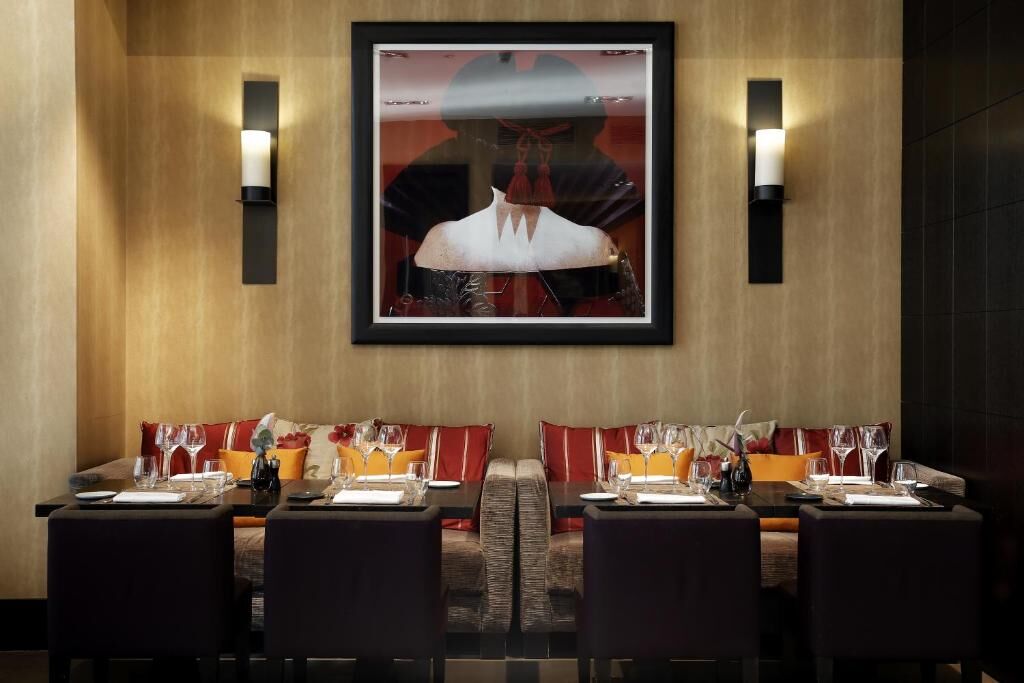 See more photos
Eastwest Hotel is a luxury boutique hotel located just six minutes on foot from the train station. The hotel features elegant and comfortable rooms equipped with air-conditioning, WiFi, cable TV, and a Nespresso coffee machine. Guests can enjoy inventive cuisine in the hotel's restaurant or relax in the lobby bar with original cocktails. The hotel also has a sauna and a fully equipped fitness area for guests to stay active.
Book Now
Warwick Geneva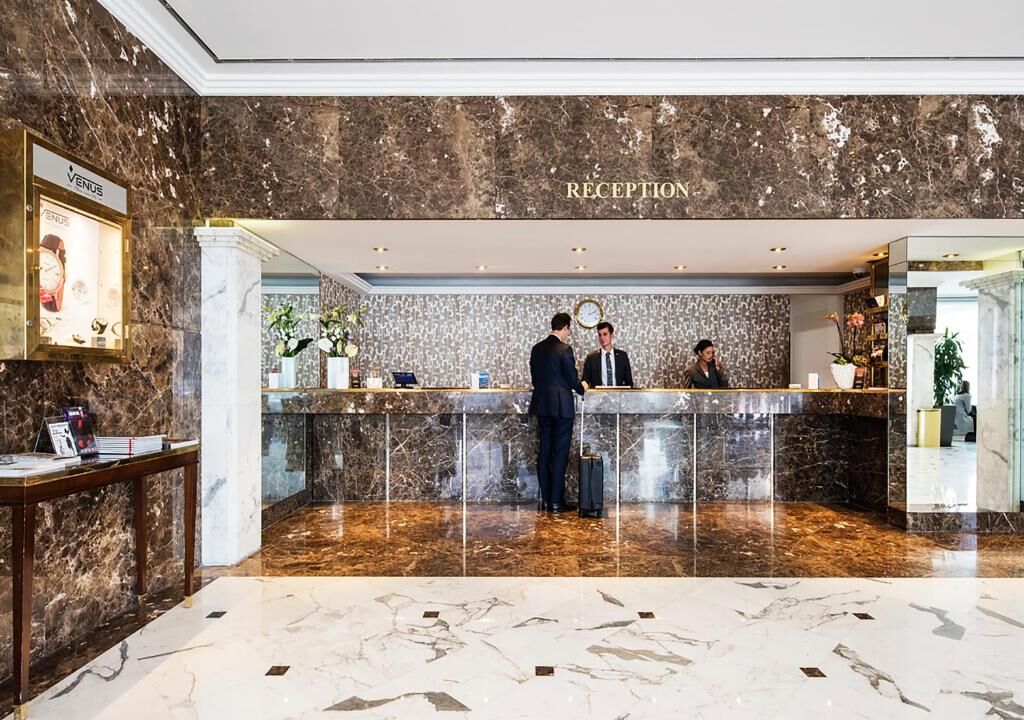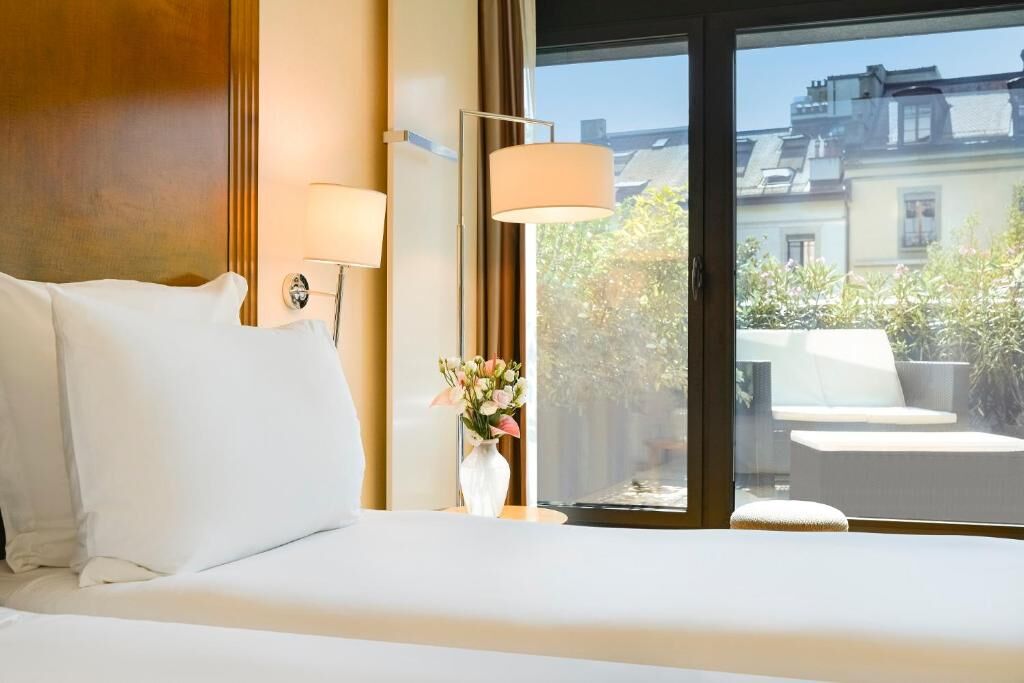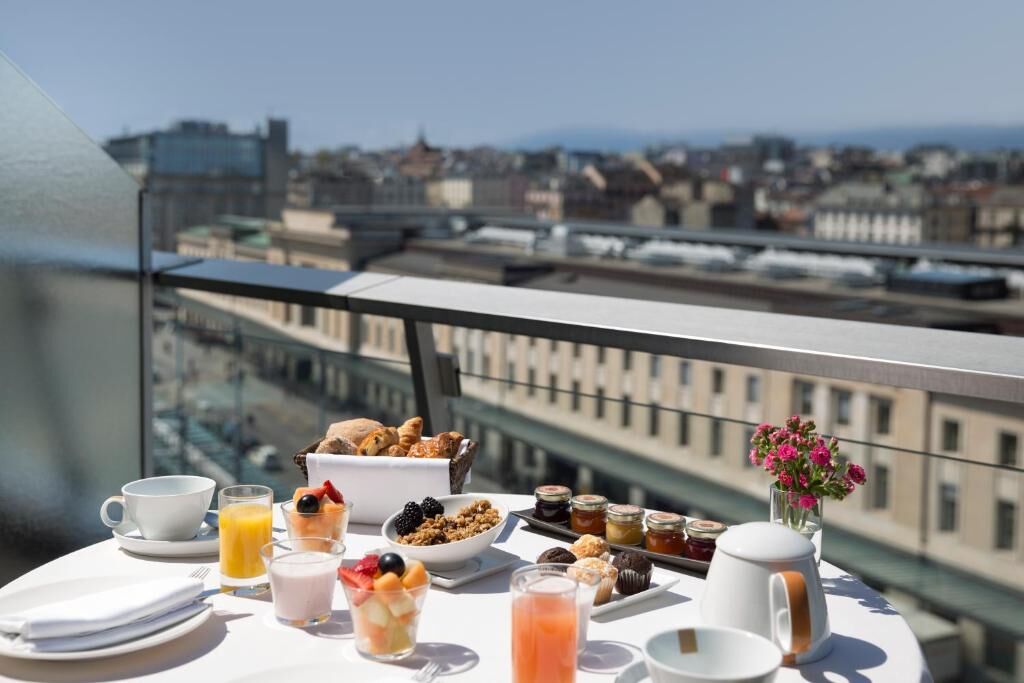 See more photos
The Warwick Geneva is a luxurious hotel with extraordinary views of Lac Geneva and its fountain and Mont Blanc. Guests at this property can expect bespoke services, unparalleled hospitality, comfort, and tranquility. The hotel's elegantly appointed rooms are spacious and have marble bathrooms. Each penthouse room and suite has a terrace with sweeping views of the lake and city. The on-site restaurant, Téséo, serves a buffet breakfast and seasonal international cuisine for lunch and dinner; the bar of the same name serves cocktails and snacks throughout the day. The hotel is located minutes away from famous attractions such as CERN, Palais des Nations, Old Town Geneva, Patek Philippe Museum, and more. It is also just two minutes away on foot from the Geneva-Cornavin Train Station.
Book Now
What did you think of this story?