This High-Speed Train Connects Paris To Zurich and You Can Have Unlimited Drinks on Board
There are six major train stations in Paris, each linking the French capital to a specific region of France and Europe. The Gare du Nord is the busiest of them all, connecting Paris to the north of France, as well as to neighboring European destinations like London via the Eurostar, and cities in Belgium, Germany, and the Netherlands via the Thalys train. The Gare de Lyon is the Parisian train station that services the southeastern part of France, as well as the trains from Paris to Italy and from Paris to Switzerland. So, if you're looking to take a jaunt in Switzerland, all you need to do is hop in one of the direct, high-speed Paris to Zurich trains, and you'll be leaving the baguettes behind to eat fondue in a matter of just a few hours.
---
---
Is there a high-speed train from Paris to Zurich?
The high-speed train TGV Lyria connects Paris (Gare de Lyon) to Zurich (Zurich Hauptbahnhof / Zurich HB) directly up to six times per day, starting as early as 7:15 AM. The train usually makes four stops between the two cities: in Dijon, Belfort — Montbéliard TGV, Mulhouse, and Basel. To book your ticket, visit the easy-to-use TGV Lyria website.
There are non-direct train journeys between Paris and Zurich daily, some with only one connection, others with two. These train journeys involve only one high-speed train, either the French TGV, the Franco-Swiss TGV Lyria, or the German ICE. Non-direct trains from Paris to Zurich don't necessarily leave from the Gare de Lyon — they might leave from Gare de l'Est or Gare du Nord — so make sure to double-check your departure train station before you head out. You can book your ticket by visiting the French railway company website SNCF or the German railway company Deutsche Bahn.
Is there a direct train from Paris to Zurich?
The TGV Lyria is a direct, high-speed train that connects Paris to Zurich directly several times per day. Consult the train timetables for the journey between Paris and Zurich that works best for you.
How long is the direct train from Paris to Zurich?
The direct, high-speed TGV Lyria takes just over four hours to complete the journey between Paris to Zurich.
How much is a train ticket from Zurich to Paris?
The price of a journey on the TGV Lyria, the direct, high-speed train that connects Paris and Zurich, depends on several factors, including your dates of travel and the class of service you want, starting at only $30.70 (29 €) in Standard class, up to the fixed fare of $242.15 (229 €) for Business 1Ère.
In general, the earlier you book, the higher the chances of scoring a cheap ticket, just like for flights and other European train journeys like the London to Amsterdam high-speed train.
The TGV Lyria has three classes of service: Standard, Standard 1Ère, and Business 1Ère:
Standard: Cheapest price, includes WiFi on board and access to the bar car.
Standard 1Ère: Includes a more comfortable seat, WiFi on board, access to the bar car, and access to the lounge in Paris Gare de Lyon.
Business 1Ère: Includes a more comfortable seat in a quiet car, a welcome drink and a hot towel, a hot meal served at your seat, unlimited drinks, WiFi on board, access to the bar car, and access to the lounge in Paris Gare de Lyon.
Note that the higher the class, the better the exchange and refund conditions.
What is the best way to travel from Paris to Switzerland?
Taking the direct, high-speed TGV Lyria is the cheapest, most efficient way to travel between Paris and Switzerland.
If you book early enough, it is hard for any airlines, even the low-cost ones, to beat TGV Lyria's lowest fare of $30.70, considering there is no restriction on the number of luggage you can bring in on the train. Also, note that because the train stations of Paris Gare de Lyon and Zurich Hauptbahnhof are located in the center of those two cities, you won't have to pay for a bus, subway ride, taxi, Uber, etc. to get to and from the airport, which in a city as expensive as Zurich can save you a lot of money.
Even if the direct, high-speed train journey is longer than a direct flight between Paris and Zurich, riding on TGV Lyria saves you time. International flights require that passengers arrive two hours early at the airport, but if you ride the train, you won't have to arrive more than 15 or 20 minutes early.
In terms of comfort and carbon footprint, riding the train between Paris and Switzerland beats flying any time.
Do you have to go through customs if you take the train from Paris to Zurich?
At the border crossing between France and Switzerland, passengers on the Paris to Zurich TGV Lyria remain seated while customs and police officers come on board to check their IDs or passports.
Note that Switzerland is not part of the European Union and that you may need to obtain a visa to travel there.
Which Swiss city is closest to Paris?
If you're traveling by train, the city of Basel in Switzerland is the closest to Paris. The journey in the direct, high-speed TGV Lyria between the two cities takes three hours and four minutes. Geneva comes in second at three hours and 11 minutes.
Where to stay in Zurich to be near Zurich Hauptbahnhof
For places to stay in Paris, review Matador's list of Airbnbs in Paris' top arrondissements and best boutique hotels, or take a look at the hotels near Gare de Lyon that we selected.
We hope you love the spaces and stays we recommend! Just so you know, Matador may collect a small commission from the links on this page if you decide to book a stay.
Hotel Schweizerhof Zürich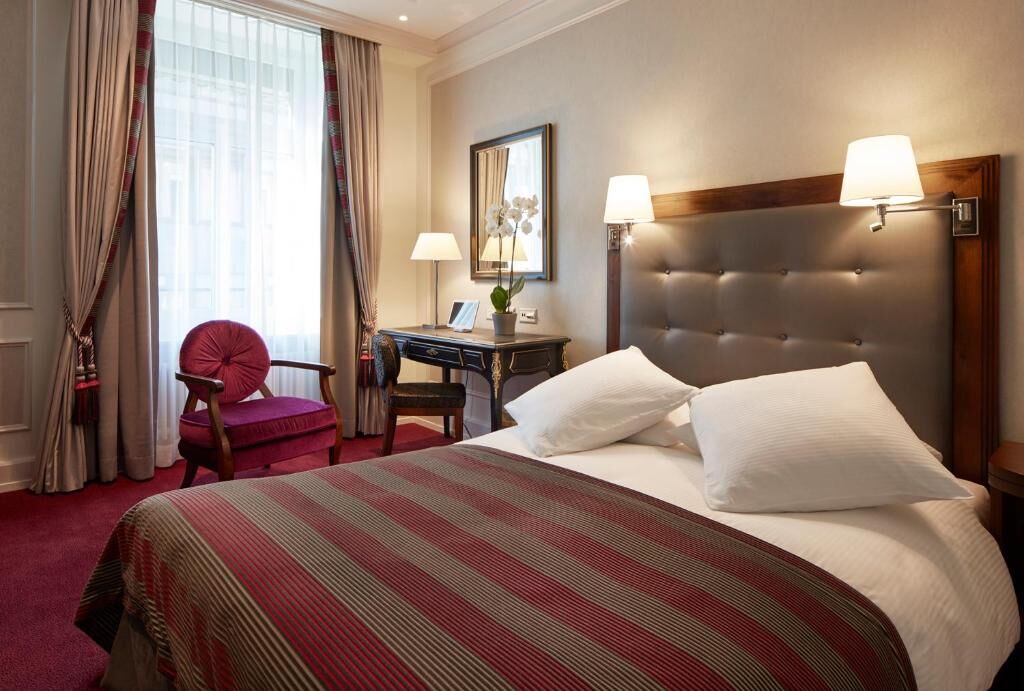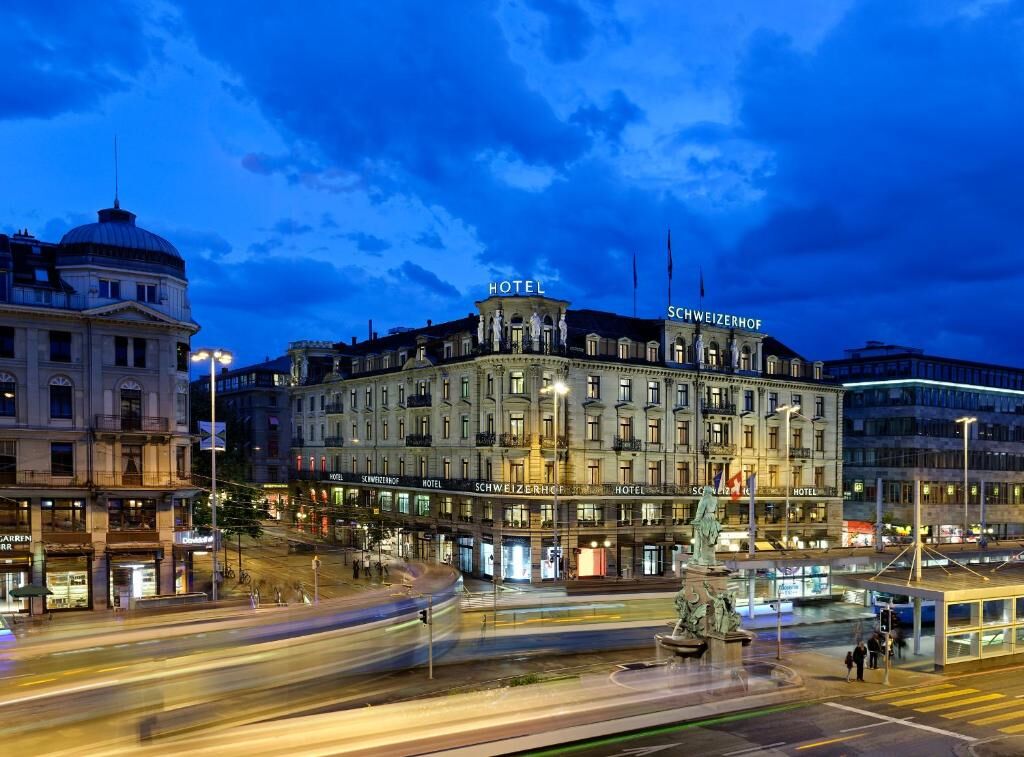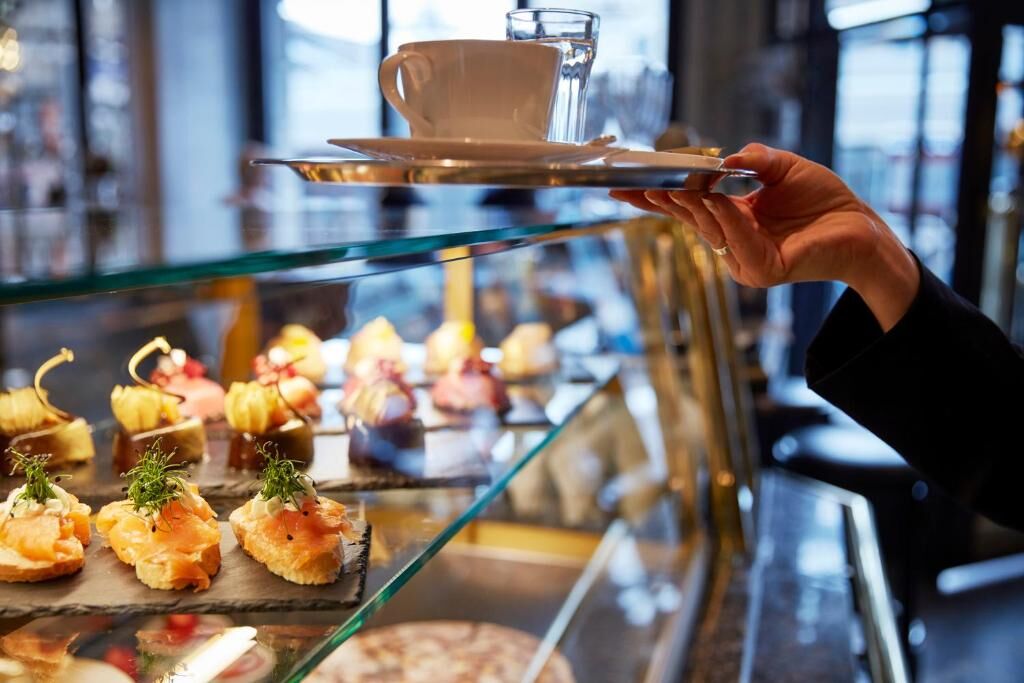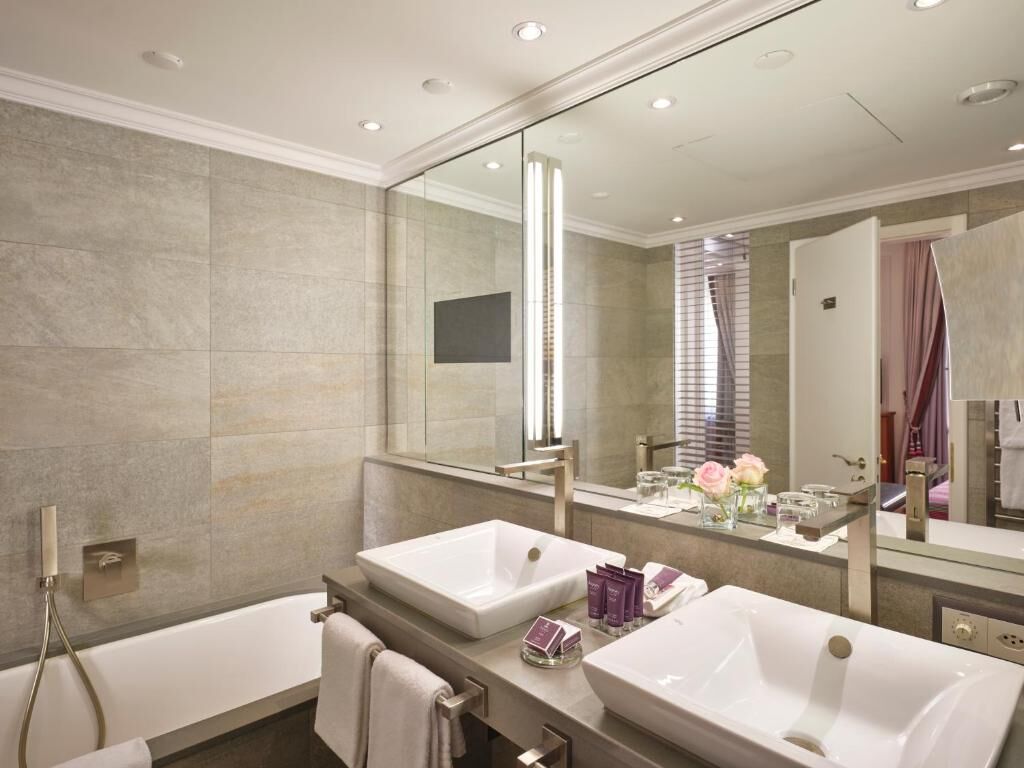 See more photos
The Hotel Schweizerhof Zürich is a four-star historic hotel located across from Zurich Hauptbahnhof (just a one-minute walk), making it an ideal starting point for exploring the city, or to catch an early train. The soundproofed rooms feature electrically adjustable beds and free high-speed WiFi. The hotel's French restaurant, La Soupière, serves seasonal cuisine and Swiss specialties made with market-fresh ingredients. The Café Gourmet offers antipasti, salads, pastry, and more, while the Schweizerhof Bar has a wide selection of whiskies and beers. Guests enjoy free access to the nearby Holmes Place Fitness & Spa. Lake Zurich is a 15-minute walk away, and Zurich-Kloten Airport is just a 10-minute train ride from the hotel.
Book Now
Ruby Mimi Hotel Zurich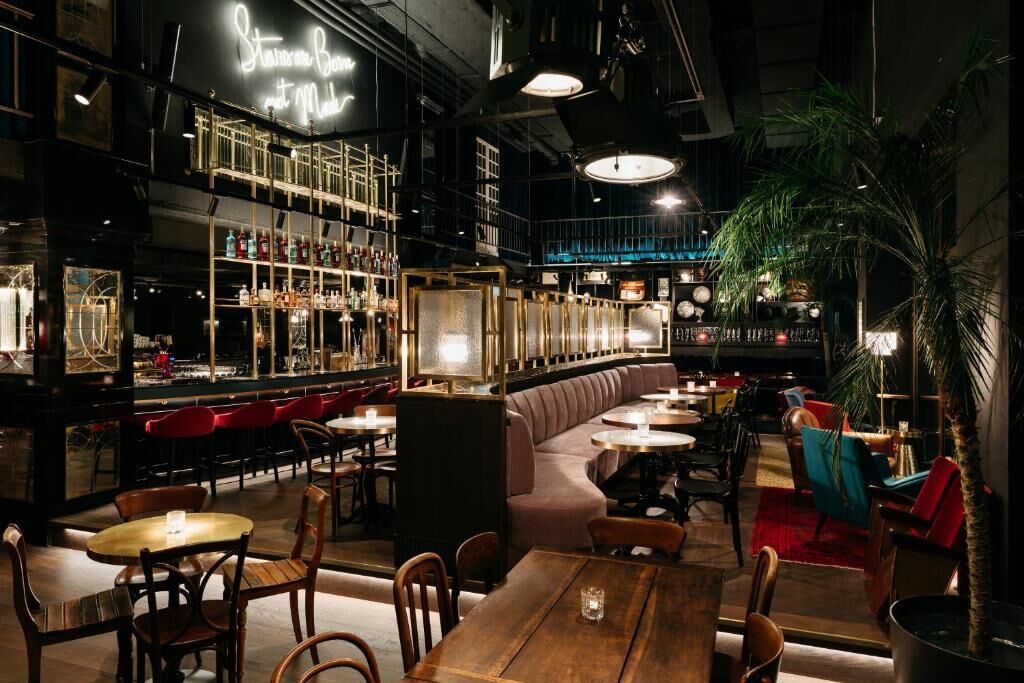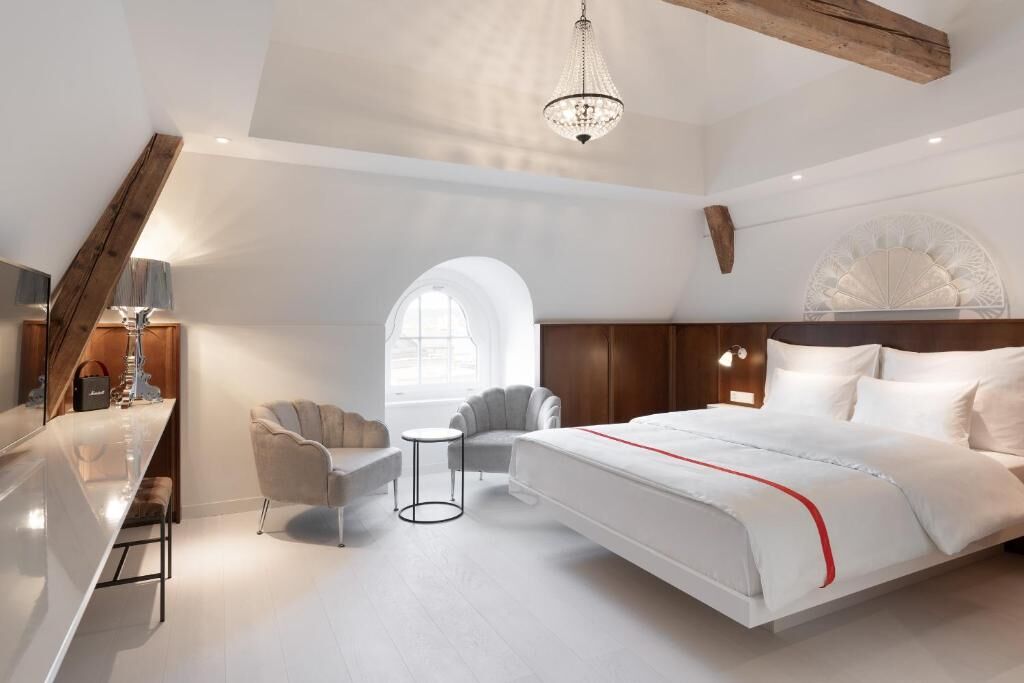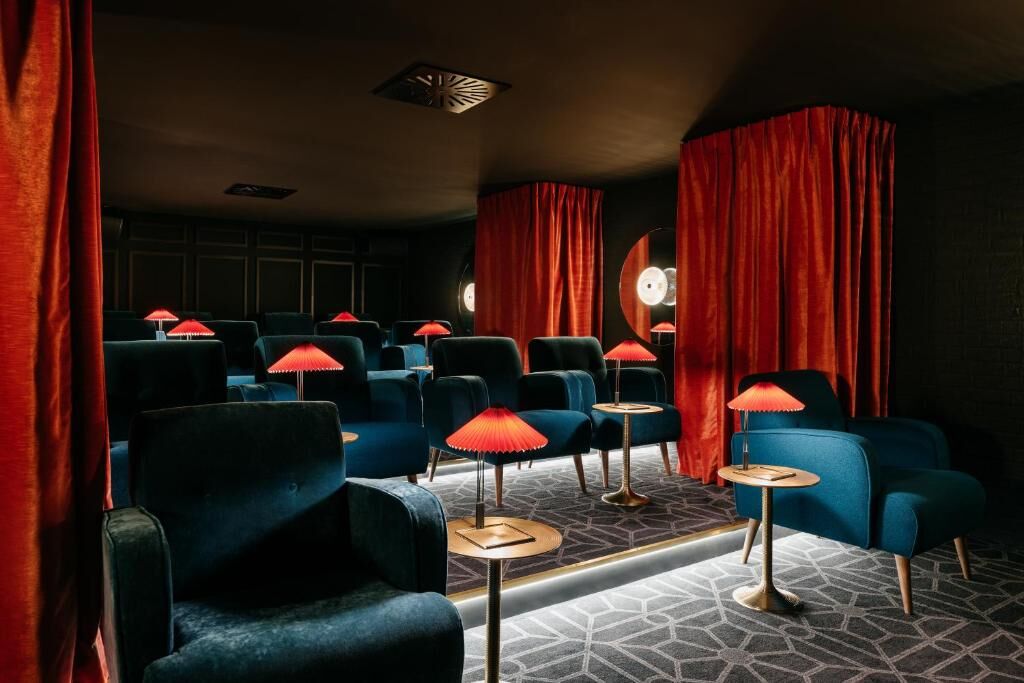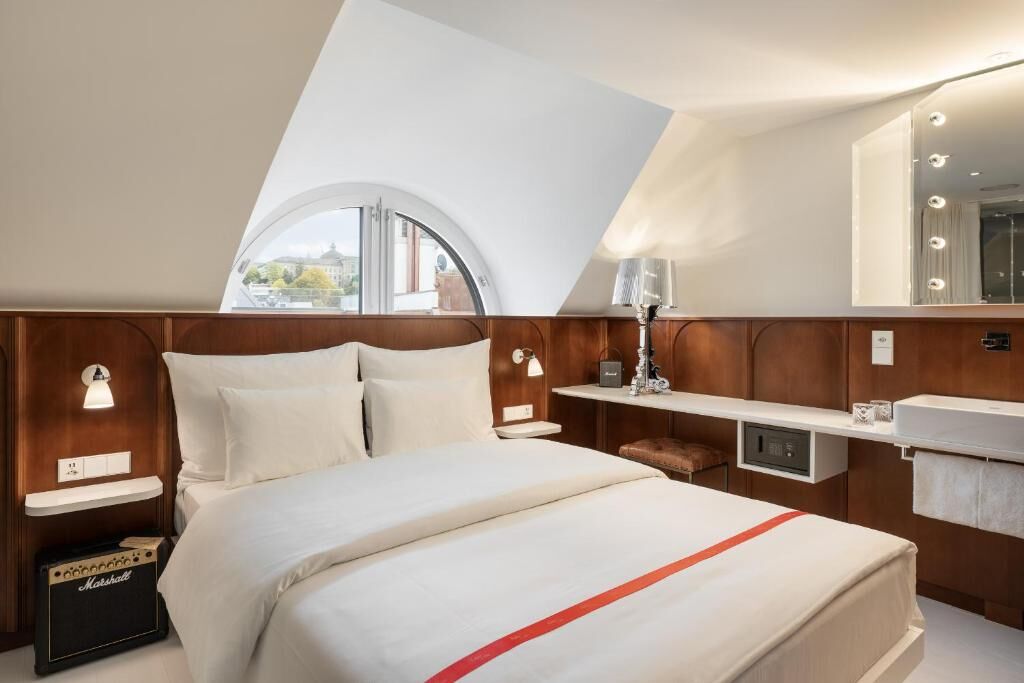 See more photos
The Ruby Mimi Hotel Zurich is housed in one of Zurich's first cinemas and its decor is a tribute to the early days of Hollywood. The common areas are full of rich velvet furnishings, art nouveau touches, vintage cameras, costumes, and more to look like a glamorous early movie set. The 24-hour bar serves a modern menu including breakfast, coffee, cocktails, and Italian-inspired snacks. Rooms have a more subdued, elegant decor and feature big comfy beds, and rainfall showers. The Ruby Mimi Hotel is located just a two-minute walk from Zurich Hauptbahnhof.
Book Now
CitizenM Zürich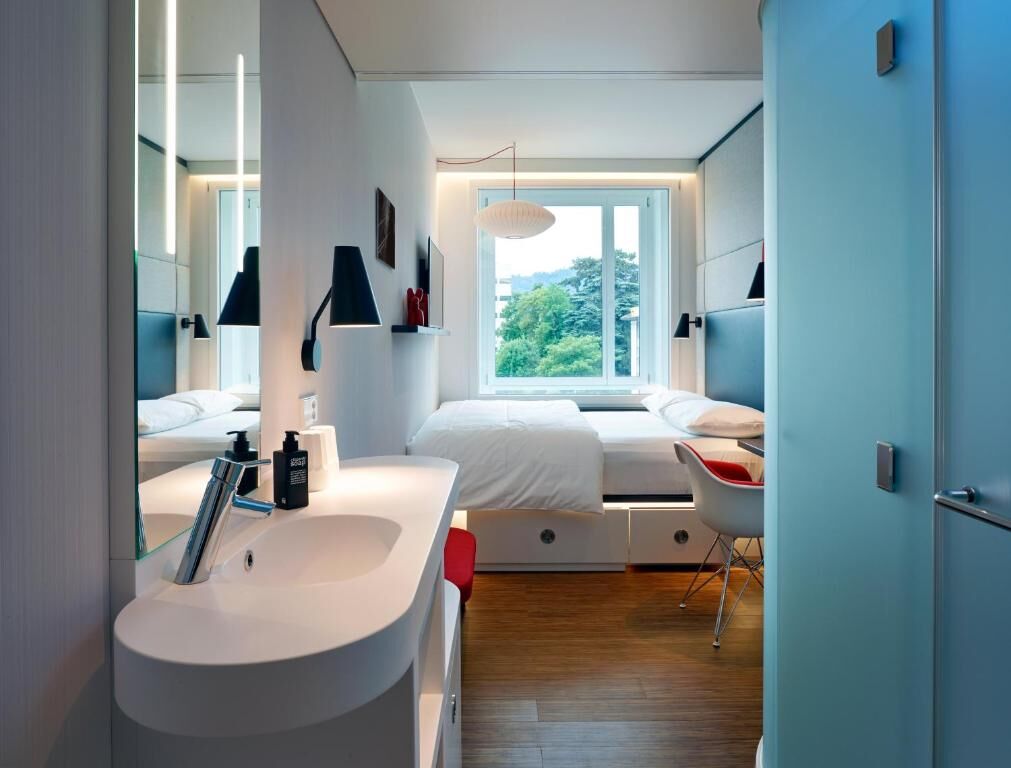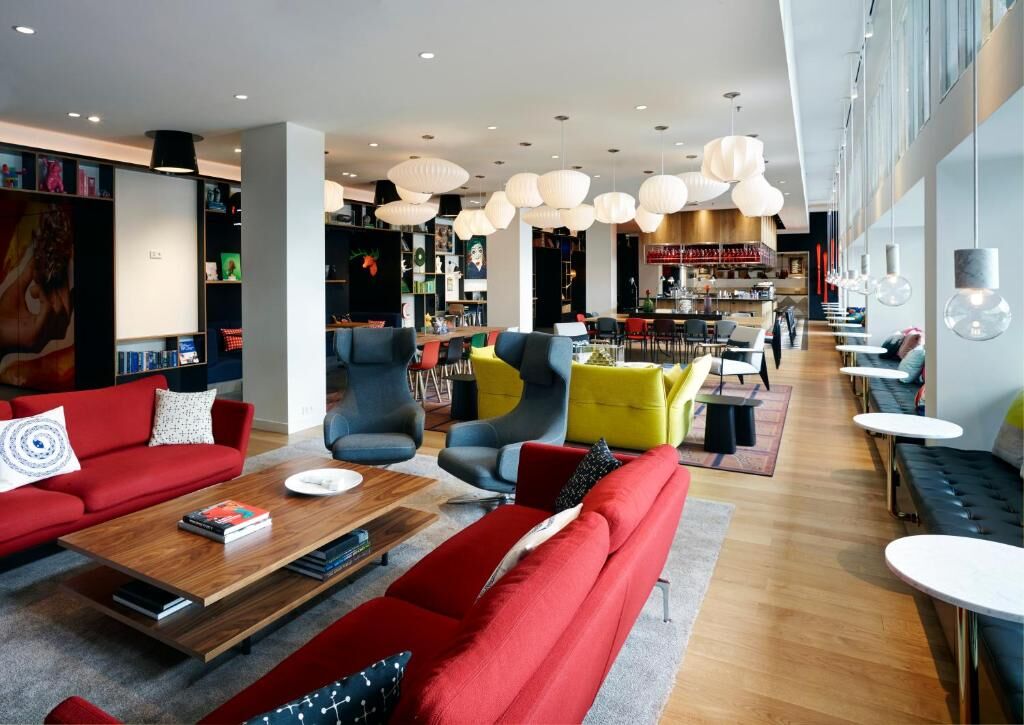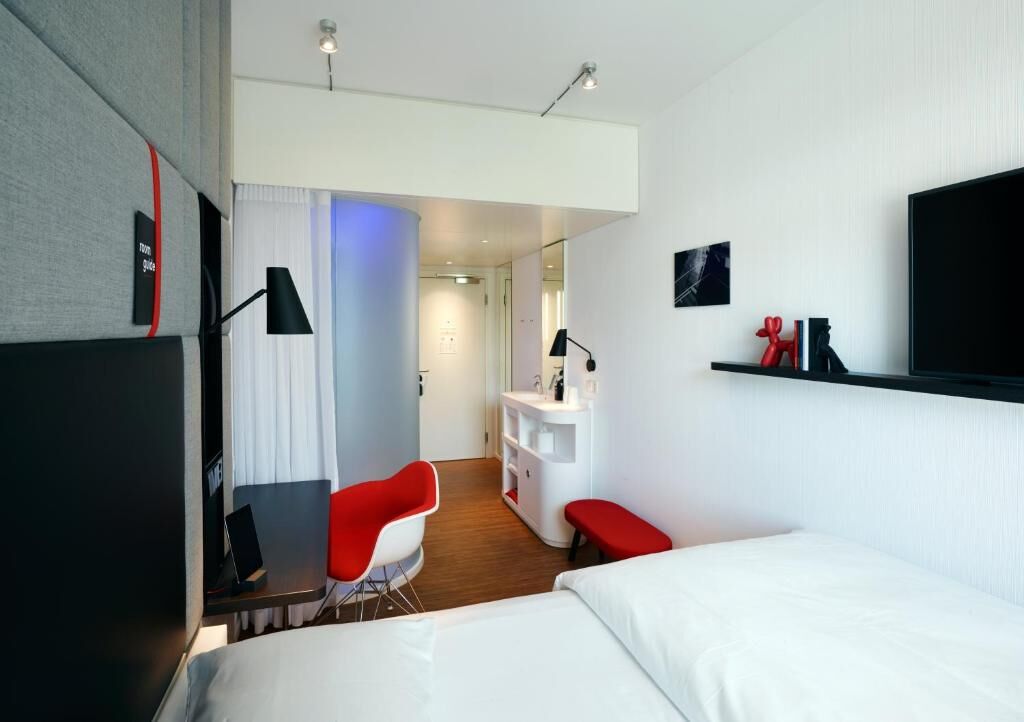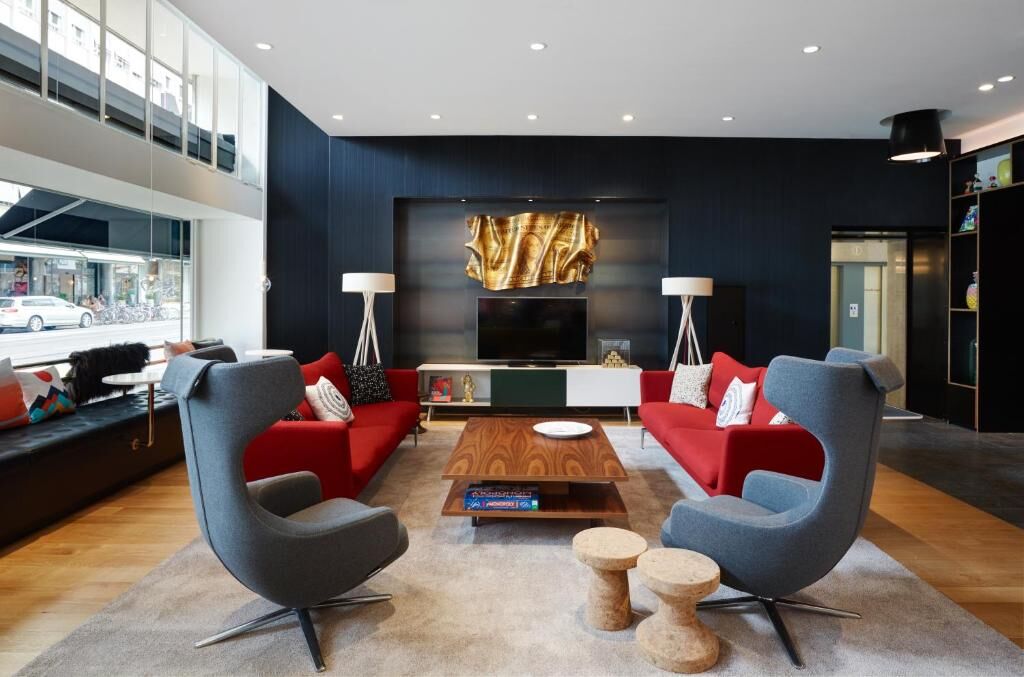 See more photos
The CitizenM Hotel Zurich is a four-star hotel conveniently located in the center of Zurich, offering a bar and restaurant for guests. All rooms are air-conditioned with free WiFi, a flat-screen TV, and private bathroom. A daily breakfast buffet is available, and the 24-hour front desk staff are available to provide guidance. Popular attractions such as Fraumünster, Grossmünster, and Bellevueplatz are nearby, and the main train station is only a nine-minute walk away.
Book Now
What did you think of this story?