The Preidlhof Wellness Resort Is the Epitome of Luxury in Italy's Tyrol Region
I'd be remiss if I didn't admit that, this year, all I'd like to do for vacation is slop on the beach and page through a crime novel with a bottle of rosé. Instead, I spent five days at one of Europe's top wellness resorts and hit reset.
Preidlhof is a luxury five-star hotel set in the Vinschgau Valley of the South Tyrol region of Italy. Perched on the mountainside of Naturns, a picturesque Alpine village, the resort offers some of the best wellness vacation packages in Europe.
Wellness packages at Preidlhof
The multi-award-winning hotel offers an enormous range of expert-led wellbeing packages, from weight loss, to sleep programs, to romantic vacations and tailor-made schedules.
Here, the holistic approach to healing means not only can you design a structured wellness journey based on your physical and mental health, but you can opt-in for workshops, classes, and therapies. Or you can simply do nothing and drink Aperol spritzes by one of the six pools — there is zero judgment.
The layout of Preidlhof resort
My suite was located in the modern building and had a sprawling, open-plan layout. The toilet is enclosed, but the colossal bathroom with sensory lighting, a huge king-sized bed dressed in lavender-scented pillows and plush throws, and a lounge area are all open to a balcony with views over the village and green hillsides. On the balcony, I found a double-size daybed, which I slept on during most of my stay. Morning Alpine bird song and the sound of church bells were the rewards for this decision.
The family-run resort began with one structure. Today, it offers more traditional suites and homes at the spa complex. When scanning the property from one of the top-floor infinity pools, you can easily see how this sprawling complex has developed over the years.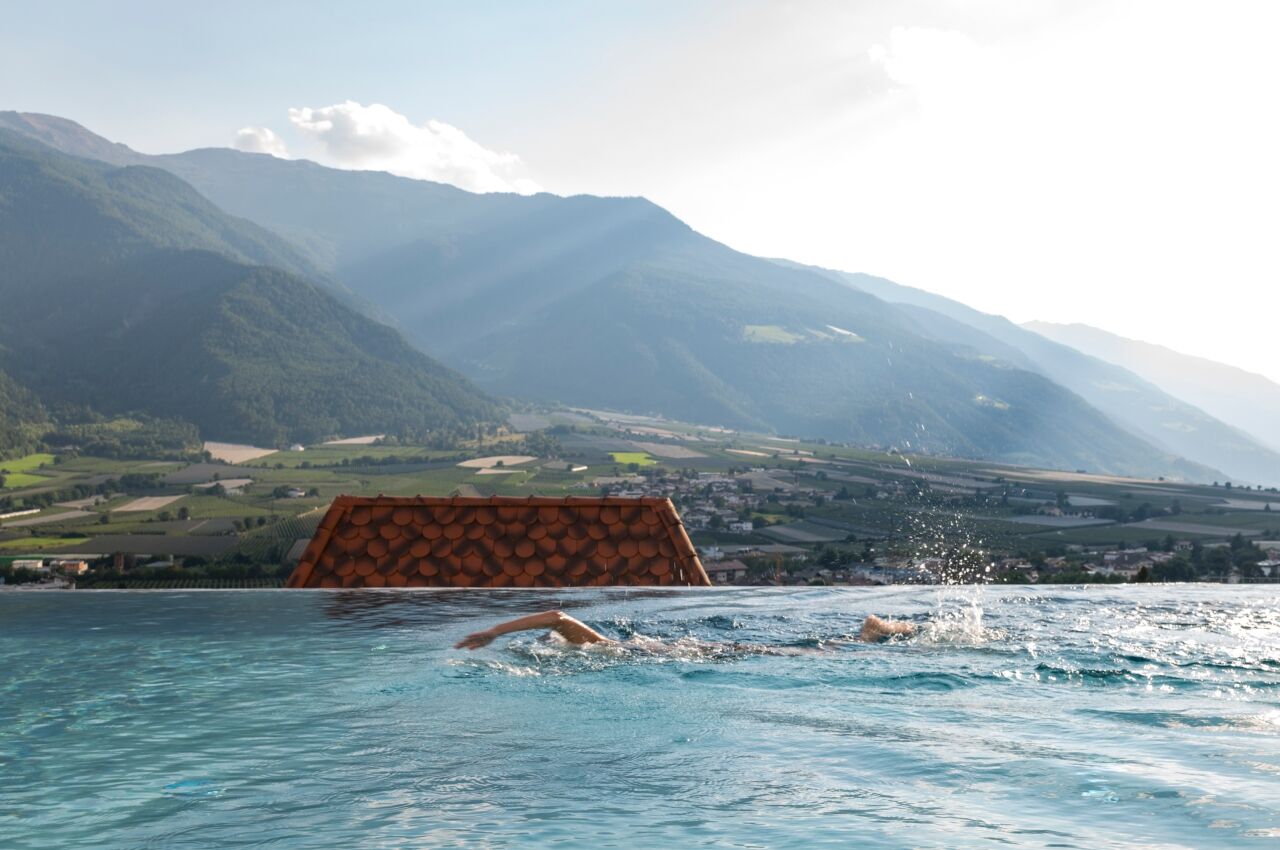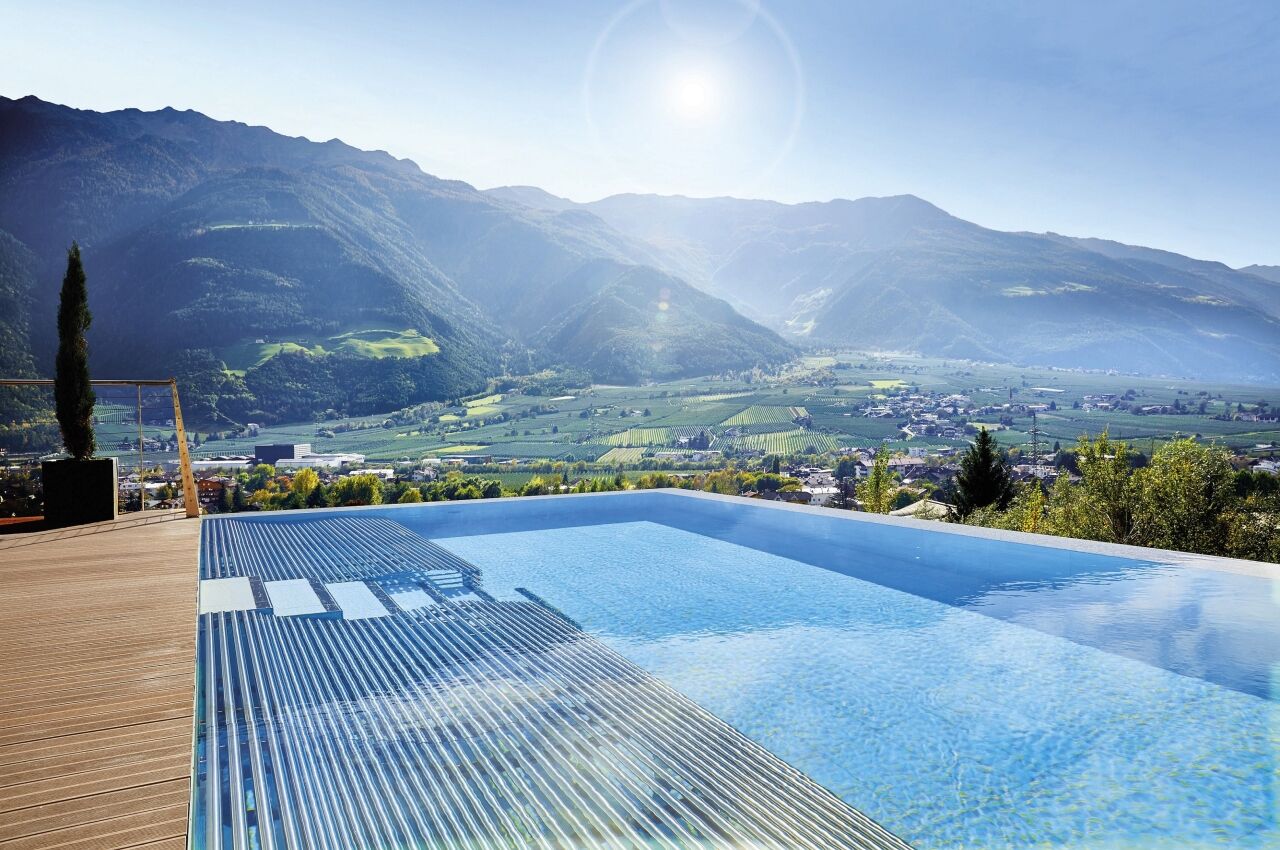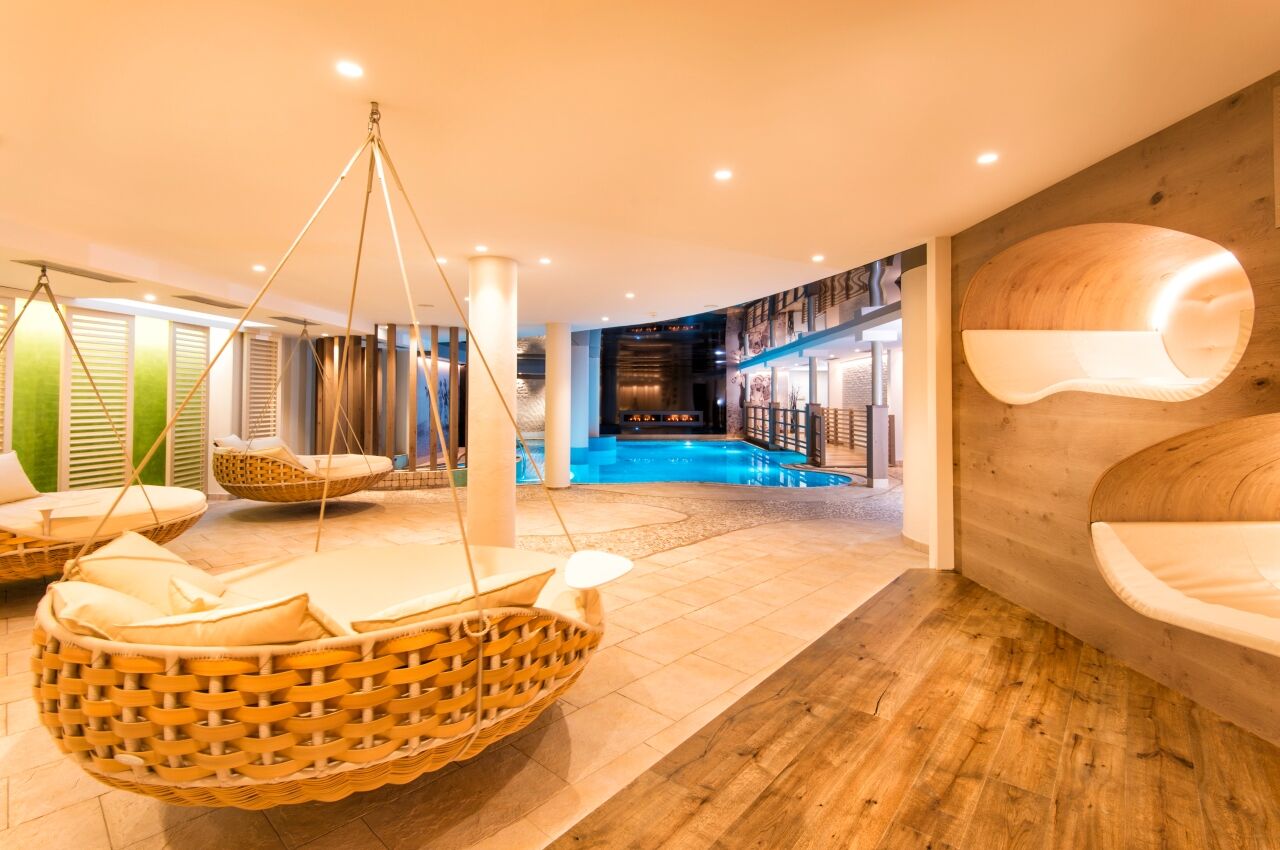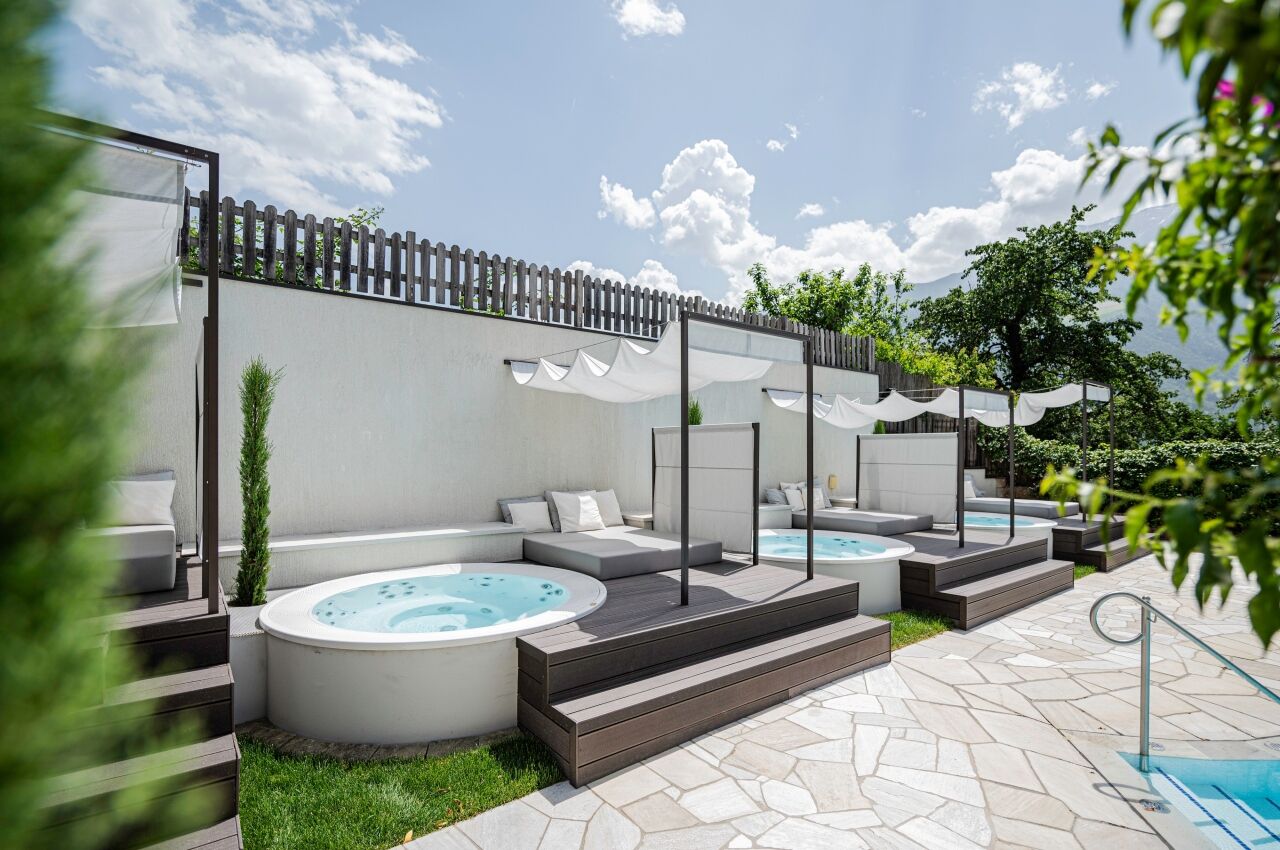 The buildings, restaurant, suites, spa, saunas, and pools are connected by a labyrinth of gently lit corridors. Doors open automatically when you approach and the smell of honey, lavender, and olive oil dances in the air as you saunter through the maze. Nature plays a central role in every element of your experience here and although the layout may sound complex, there's an element of the calm Italian countryside that filters throughout the interior.
Mediterranean-style gardens with olive, lemon, and kumquat trees, vineyards, and apple orchards hug the outskirts and welcomingly intertwine with the layout of the property.
Water plays a central role, and Preidlhof has six pools, both indoor and out. Set at varying temperatures, there are two infinity pools, an outdoor pool with an inside-outside tunnel, a nude pool, and a 50s-inspired pool that glows various bright colors and is located underground in a huge, fabulously lit, cave-like cavern.
There's also a six-floor sauna tower.
This monstrous structure is monstrous in size only. It smells like bees and vineyards and is instantly relaxing. It houses 16 types of saunas that blend a combination of essential oils and heat to make each room a unique experience.
The element of water is carried throughout the tower as well. Here, you'll find cold plunge pools and ice-water bucket showers. The knowledgeable staff stand by to explain the health benefits of switching between hot and cold treatments.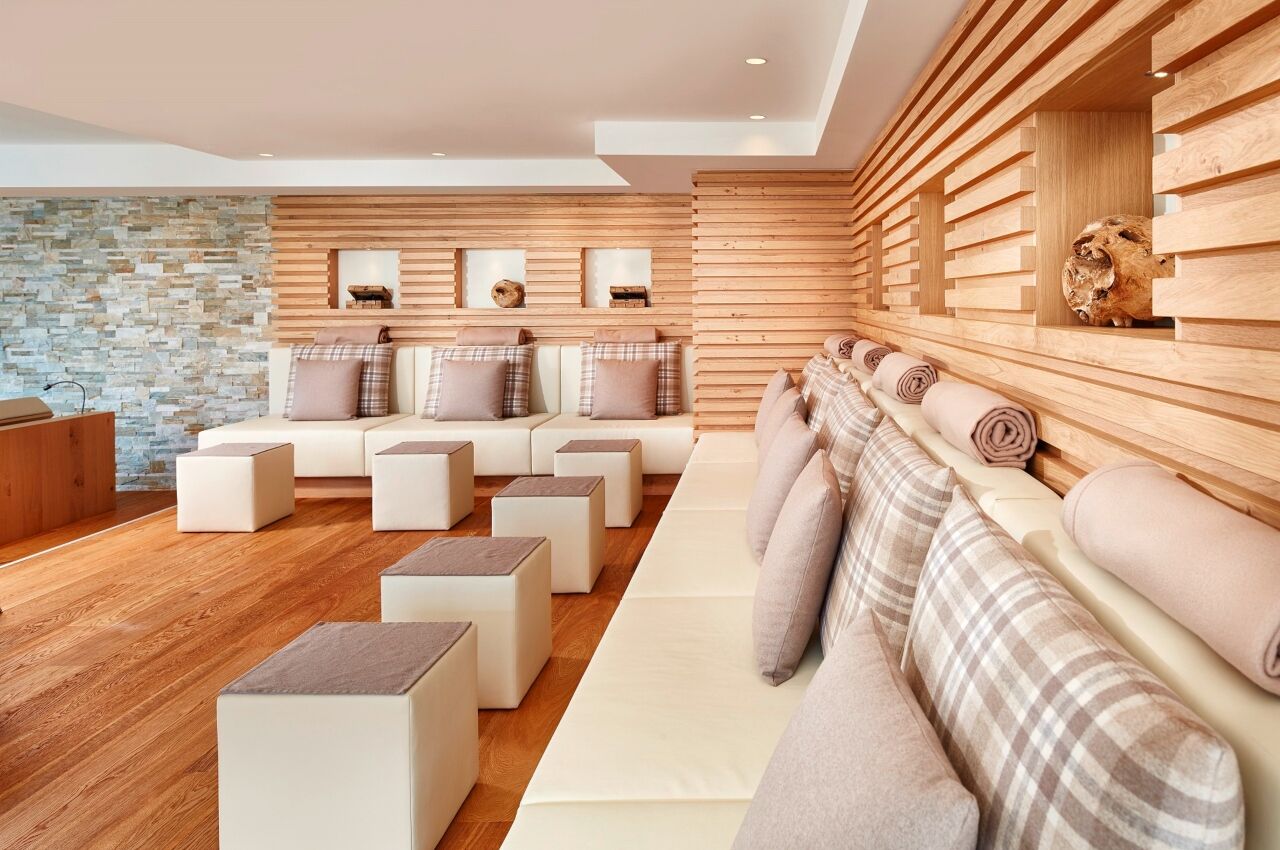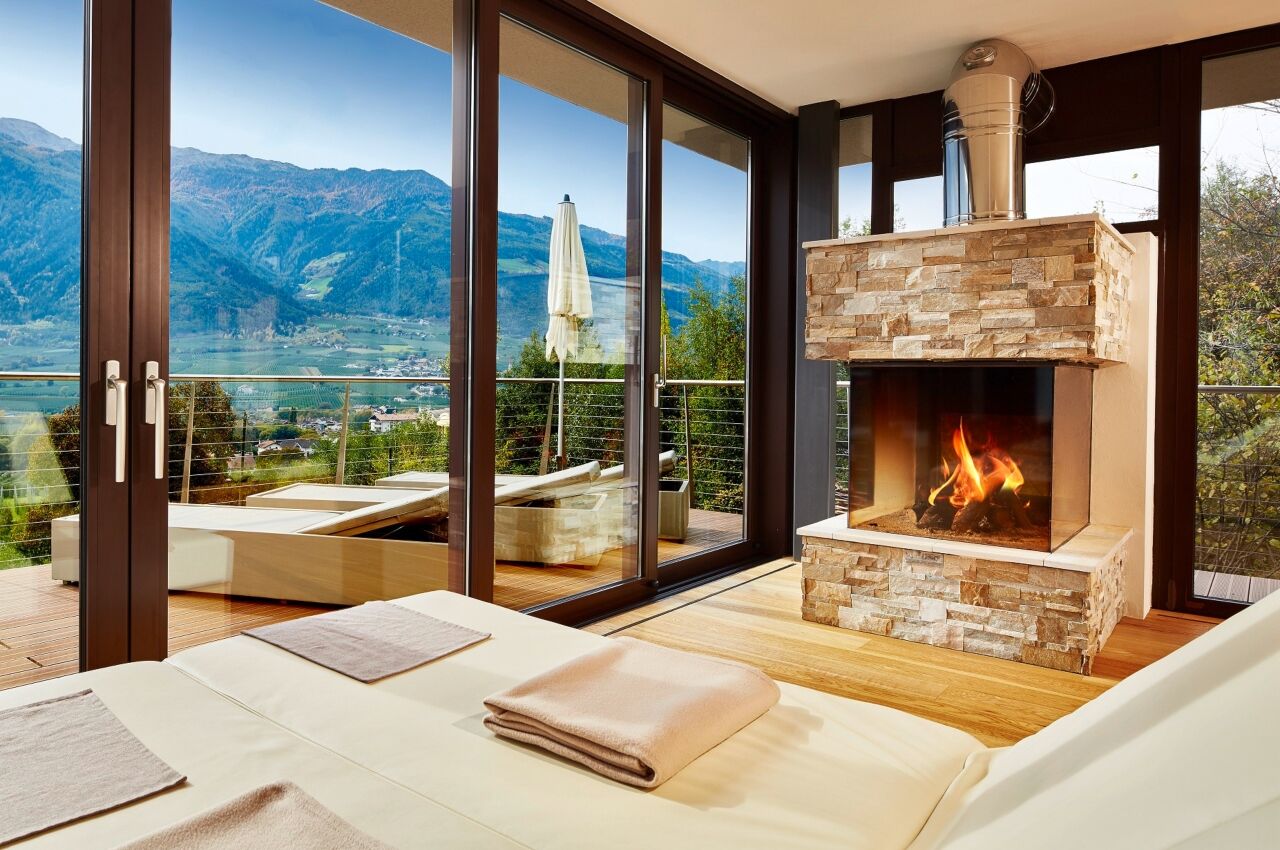 There are also many relaxation spaces with silence rooms; outdoor balconies with cabanas and hammocks; and snack stations with fresh fruit, local herbal teas, and cheeses.
Within the sauna tower, you'll also find the Deep Sea Relaxation Room. This multi-sensory room was one of the highlights of my stay. Combining what I can only describe as an LED-light show with emotive sounds, the 15-minute treatment brought me to tears — which was perhaps exactly what I needed.
Wellness packages and treatments at Preidlhof
My intention for visiting Preidlhof was to relax my shoulders and take a deep breath. My program was custom-made to fit my personal needs. On the first day, I joined local practitioner Irmgard, a forest bathing expert with a vast knowledge of local herbs.
We walked through the charming streets of Naturns and into the hillside forest, where we hiked in silence to a clearing in the trees. There, Irmgard took me through a healing session by burning a concoction of local herbs and cleansing my aura.
Content and at peace, I returned to the spa to start my in-house treatments.
The spa itself is immense. Hundreds of candles don passageways between rooms and Buddhist statues nicely juxtapose the Italian countryside. From a duluxe foot bath, full-body scrub, sensory light massage, Shiatsu, and a sound bath, then an ancient healing session followed by Dao Yin yoga, I got exactly what I traveled to Italy for.
What I experienced, however, is only a smidge of that Preidlhof offers. I met guests who come annually to take two weeks out of daily life and "get back on track," others who had suffered serious trauma and required emotional healing, and others still who chose to elicit the help of dietitians to aid in their personal journey.
Food and drink at Preidlhof
Preidlhof's menu relies heavily on seasonal, local produce.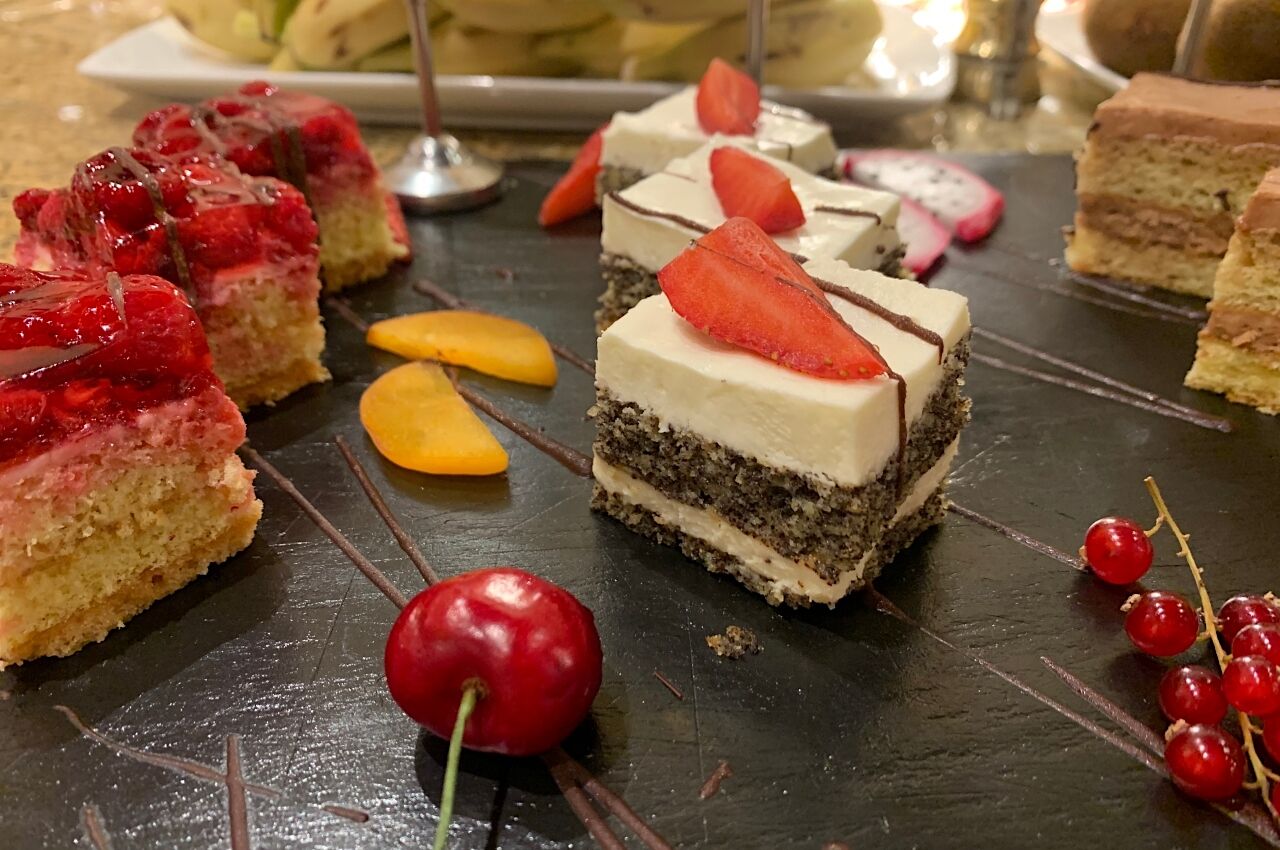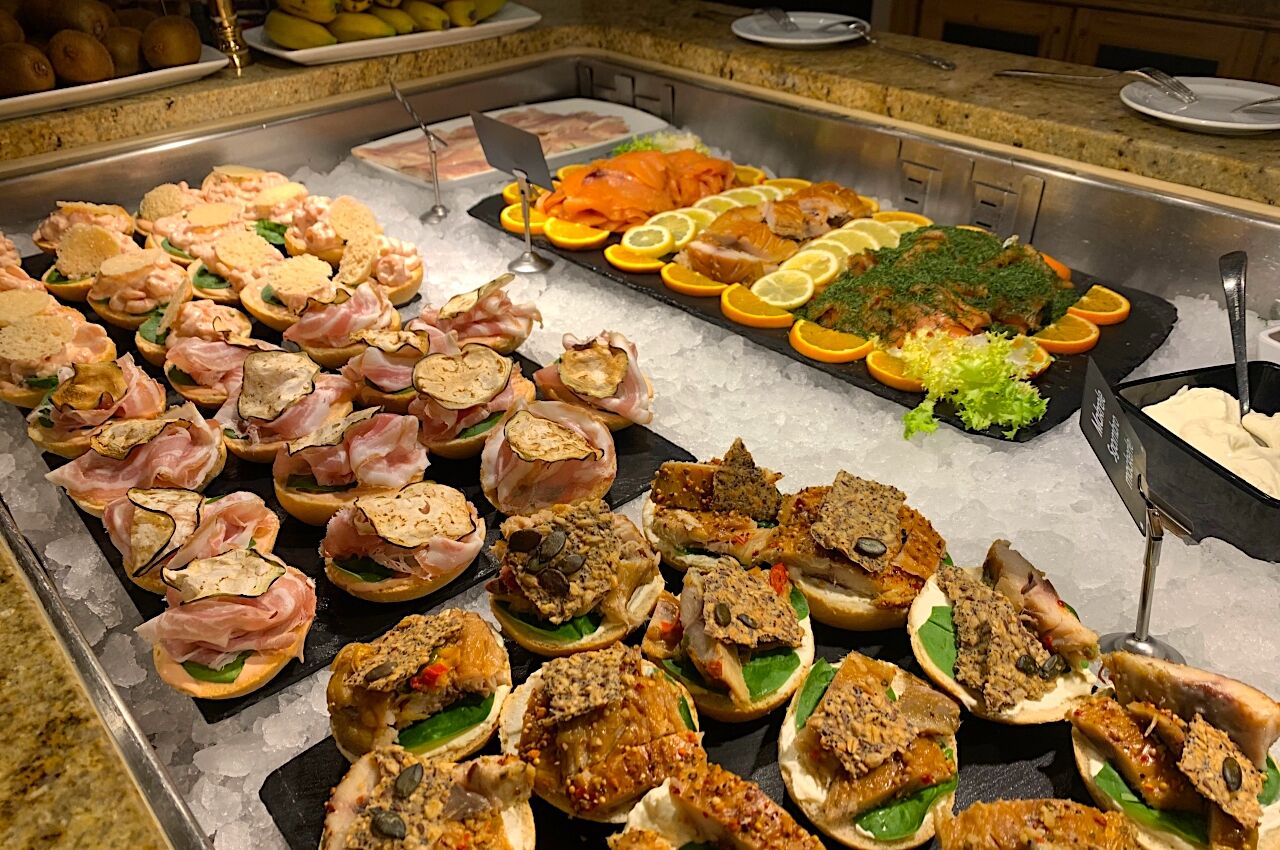 Breakfast is an extravagant buffet. Fresh jugs of green juice, smoothies, and an array of milk options (including local dairy) fill the buffet table with an enormous range of cereals, nuts, dried and fresh fruit, cured meat, regional cheese, and smoked fish. A bakery sits in the corner of the restaurant stacked with every type of bread and pastry you can dream of. And if you'd prefer a cooked breakfast, there's a chef who flips omelets and serves lashings of crisp bacon and Italian sausages.
Lunch is a more causal affair. Although I had a private table in the VIP section of the restaurant, I chose to take lunch on the communal balcony, and I did so in my robe — Preidlhof welcomes you to dine in comfort.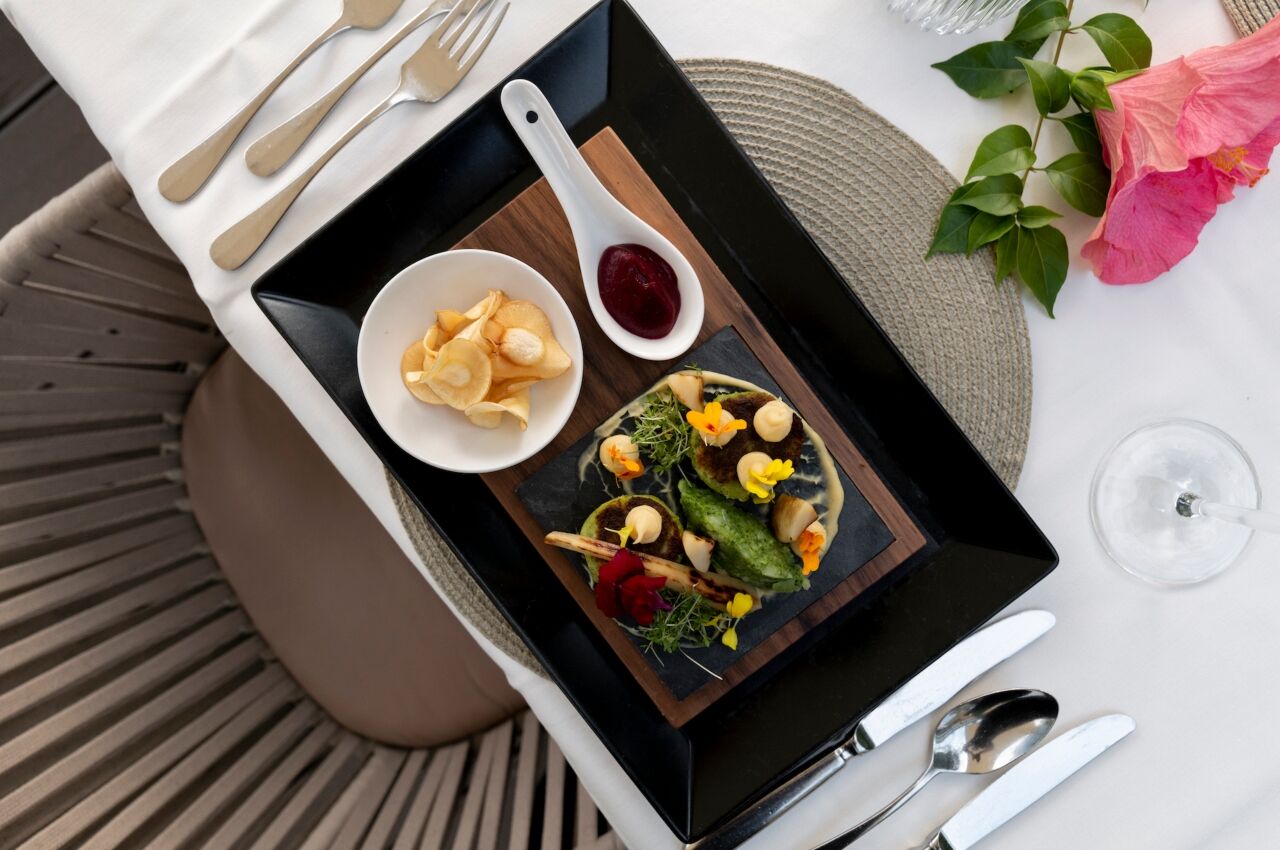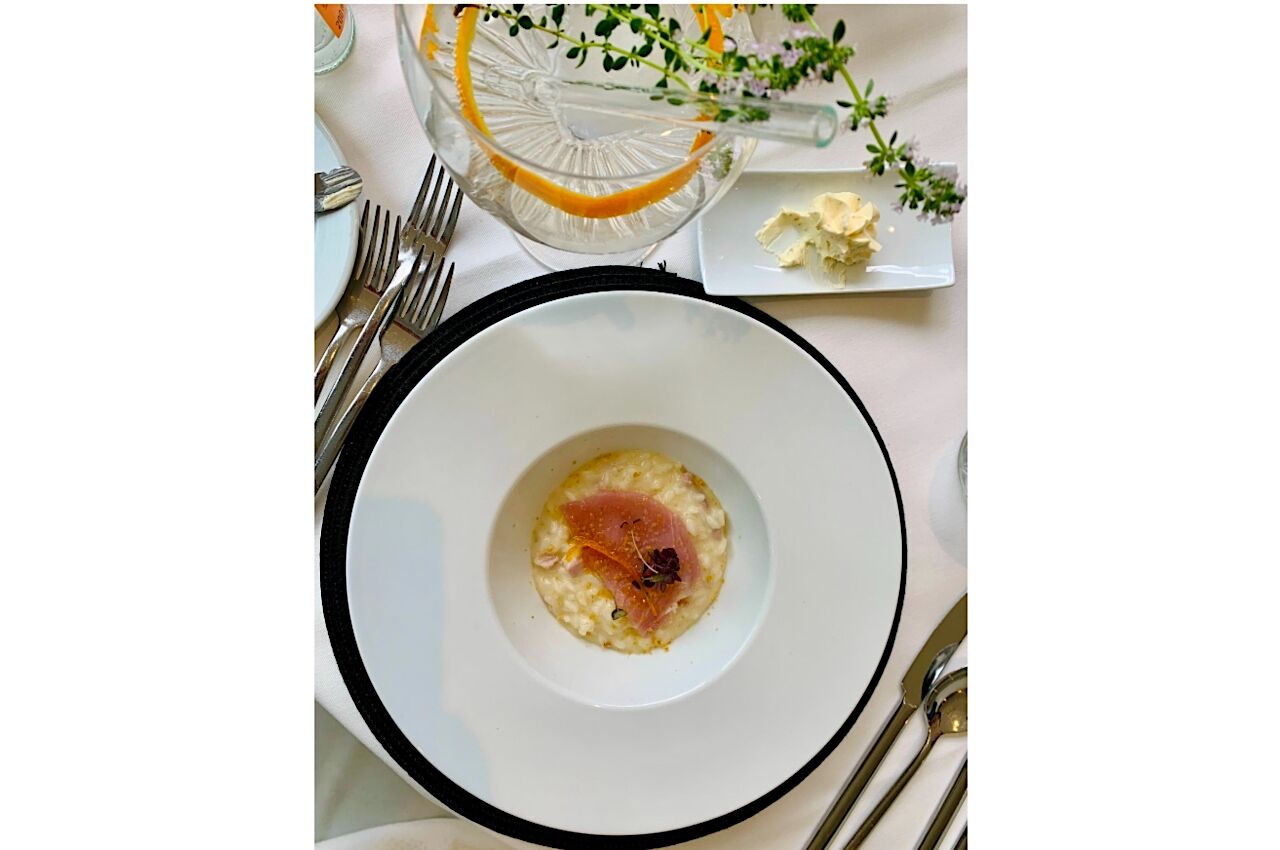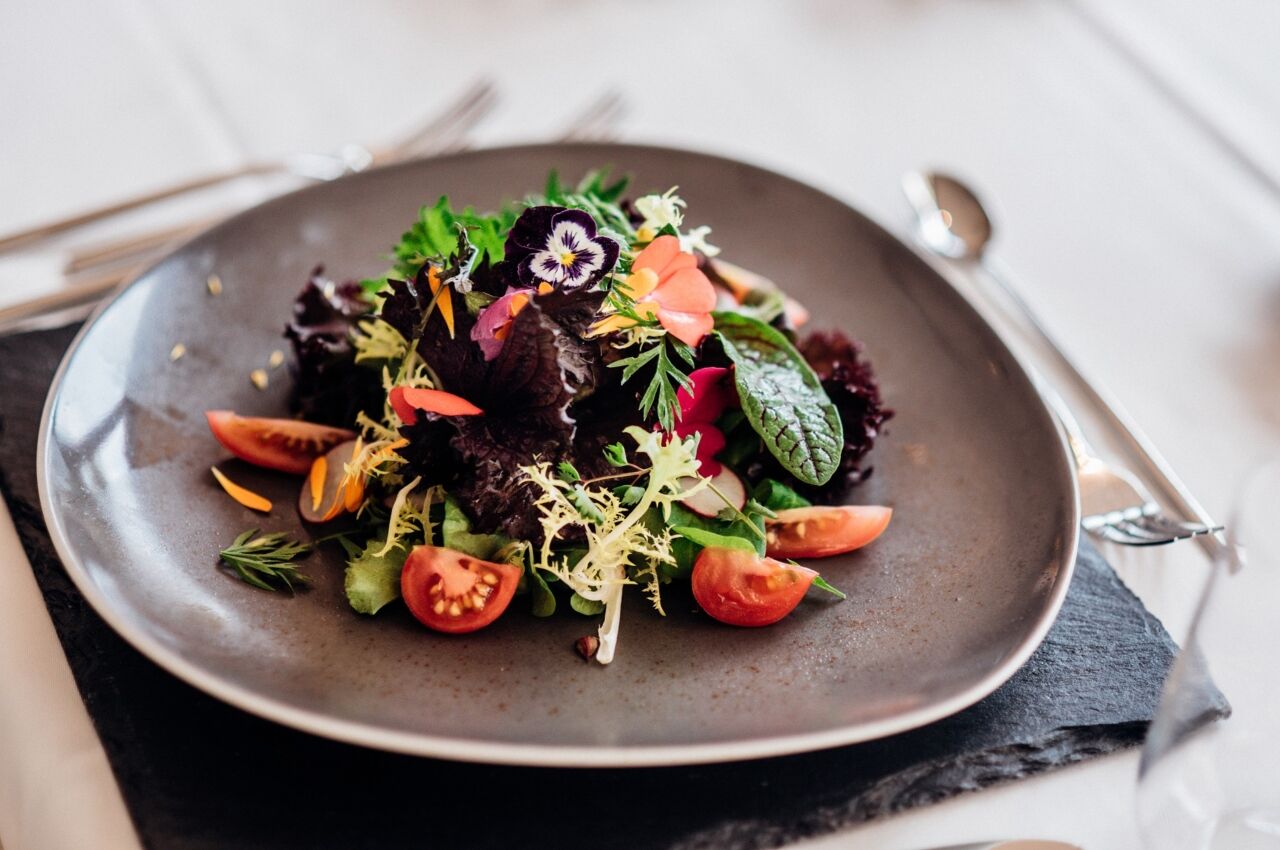 At dinner, the South Tyrolean bread soup was seasoned to perfection, and the sous vide organic beef neck with herb sponge cake, sweet and sour blackberries, and pioppini mushrooms was unforgettable. And the Ricotta dumpling with poppy seeds and pear, paired with a local grappa chardonnay, is worth walking to Naturns for.
I opted for the "no holds barred" dining at Preidlhof, and that's what I love most about this resort: the options.
If you'd like to make your journey through the extensive regional wine list, you can. If you'd rather enjoy the tea list (which rivals the wine list) and partake in the vegan menu, you can. It's your experience.
Getting to Preidlhof resort
The journey through the Tyrol region to Naturns might seem complex, but that's part of the appeal of Preidlhof.
The nearest airports to Naturns are Venice and Millan. From there, it's a three-hour drive through the mountains or a train ride that takes closer to five hours. What makes this journey feel somewhat spiritual are the magnificent view of the Sound of Music countryside and the payoff you receive when you finally arrive at Preidlhof.
What did you think of this story?