Stewart Island Is the Perfect Addition To Any New Zealand Trip
New Zealand beckons with its mountains, glaciers, fjords, geothermal curiosities, and high-octane activities. You won't find these sights – nor a single bungee jump – on Rakiura, also known as Stewart Island, New Zealand, the country's often overlooked third-largest island.
This subantarctic isle sits 18.5 miles off the coast of New Zealand's Southland. According to the original Māori name, Te Punga o Te Waka a Maui, it represents the anchor stone of Maui's canoe – the mythological demigod who heaved New Zealand out of the Pacific Ocean with his fishing rod.
What you will face on Stewart Island is pure, unsullied wilderness. Almost 90 percent of the island is a designated national park, and feathered inhabitants outnumber the human population. 17 miles of road is trumped by 174 miles of trekking trails. And, what you might encounter is a display of the Southern Lights or a glimpse of Aotearoa's bashful mascot, the kiwi. But, as Rakiura likes to remind us, nature makes no promises.
As the Long White Cloud reopens to tourists, step away from the crowds and revel in Stewart Island, New Zealand, and its untamed landscapes. Here's how to do so.
Explore Oban and its surrounds
Oban, located on Halfmoon Bay, is the sole township on Stewart Island and is the starting point for any exploration.
Reaching Oban isn't for the faint-hearted. Although the ferry crossing from the south island city of Bluff only takes an hour, the Foveaux Strait is notorious for its fierce waves and stomach-curdling currents. Real NZ operates twice or thrice daily departures, subject to the time of year. Travelers with deeper pockets can fly from Invercargill Airport with Stewart Island Flights.
Coastal walking trails depart from Halfmoon Bay and link the island's tranquil bays. Tuck into the island's specialty battered blue cod or a scoop of mussels from the Kai Kart. Those spending a Sunday night on the island can participate in the weekly pub quiz at the South Sea Hotel.
Besides a visitor center and a lone convenience store, Oban consists of a handful of guest houses and backpacker hostels. There is one ATM in town that only accepts New Zealand-issued bank cards – so bring cash with you.
Spot some kiwis
Perhaps due to the absence of preying land mammals in Aotearoa over 1,000 years ago, New Zealand's national bird is flightless. Nowadays things have changed, and, in order to preserve them, kiwis live almost exclusively in captivity.
Rakiura is one of the few places in the country where wild species dwell. An estimated 20,000 Stewart Island brown kiwis (tokoeka) reside on the isle in contrast to the 500 gumboot-wearing kiwis.
The best spot to stand a chance at crossing paths with a tokoeka – a "weka with a walking stick" – is the Traill Park rugby ground in Oban or while tramping in the national park. Visit the pitch during twilight and carry a low-light red torch. Kiwis' eyes are sensitive to regular flashlights and cellphone torches. Ruggedy Range organizes guided nature walks that increase your odds of having a rendezvous with a kiwi.
During daylight hours, swing by the Moturau Moana Native Gardens in Oban where other native birds such as chatty kākā parrots preen under the sun.
Make the journey out to Ulva Island
Ulva Island (Te Wharawhara) is a smaller island in the Paterson Inlet (Whaka a Te Wera). Rakiura Adventure connects Oban's Golden Bay to Flagstaff Point via ferry and water taxi
This predator-free sanctuary is where kiwis roam without risk. Uniquely, the nocturnal birds wander during the day on Ulva Island. There's no guarantee but you'll have the possibility to tick off other beautiful birds endemic to New Zealand. Keep your eyes peeled for weka, kākāriki, tūī, fantails (piwakawaka), Stewart Island robins (toutouwai), and yellowhead (mohua). Other wildlife includes dolphins and seals, including the rare New Zealand sea lion (rāpoka).
Even if clouds are gathering – a typical occurrence on this unpredictable isle – Ulva Island is a great shout for a rainy day. The rainforest canopy protects much of the island pathways.
Scope the Southern Lights
Rakiura means "the land of the glowing skies" in the Māori language and references both the epic sunsets that grace the horizon as well as the phenomenon of the Southern Lights.
Stewart Island is one of the likeliest spots in New Zealand's Southland to catch the Aurora Australis lighting up the night skies. This remote and undeveloped isle is free of light pollution and constitutes the world's southernmost Dark Sky Sanctuary.
Sightings are most common during the winter months of April through September. Even without experiencing the aurora, Rakiura is gifted with pristine stargazing and Milky Way-watching potential.
Hike the Rakiura Track
Travelers with more time on their hands can tackle the Rakiura Track, one of New Zealand's Great Walks. These 10 trekking trails were laid out by the Department of Conservation (DOC) based on the diversity of the scenery and terrain. Stewart Island's route skirts along the coastline from Lee Bay and Port William before it whisks you deep into the hinterland and toward the coves of the Paterson Inlet.
Stay tuned for footprints or the shriek of a kiwi as you trek through the rimu and kamahi forests. These showcase an assortment of ferns – New Zealand's other emblem.
Planned as a loop, the Rakiura Track covers 20 miles and takes three days to complete. You have the option to pitch a tent in the designated DOC campsites or book a bunk in the huts. As with all Great Walks, advance booking for either is essential. As this tramp has a reputation for ludicrously muddy conditions, gaiters and good humor are advisable following a downpour.
Three days not enough? The North West Circuit is an arduous 11-day hike while the Southern Circuit demands an average of six days to complete.
Where to stay on Steward Island
Oban and its surrounds are home to a collection of Airbnbs and guest lodges. Check out these recommendations.
We hope you love the Stewart Island, New Zealand, Airbnbs we recommend! Just so you know, Matador may collect a small commission from the links on this page if you decide to book a stay. Listed prices are accurate as of the time of publication.
Butterfields Beach House north of Oban w/ car available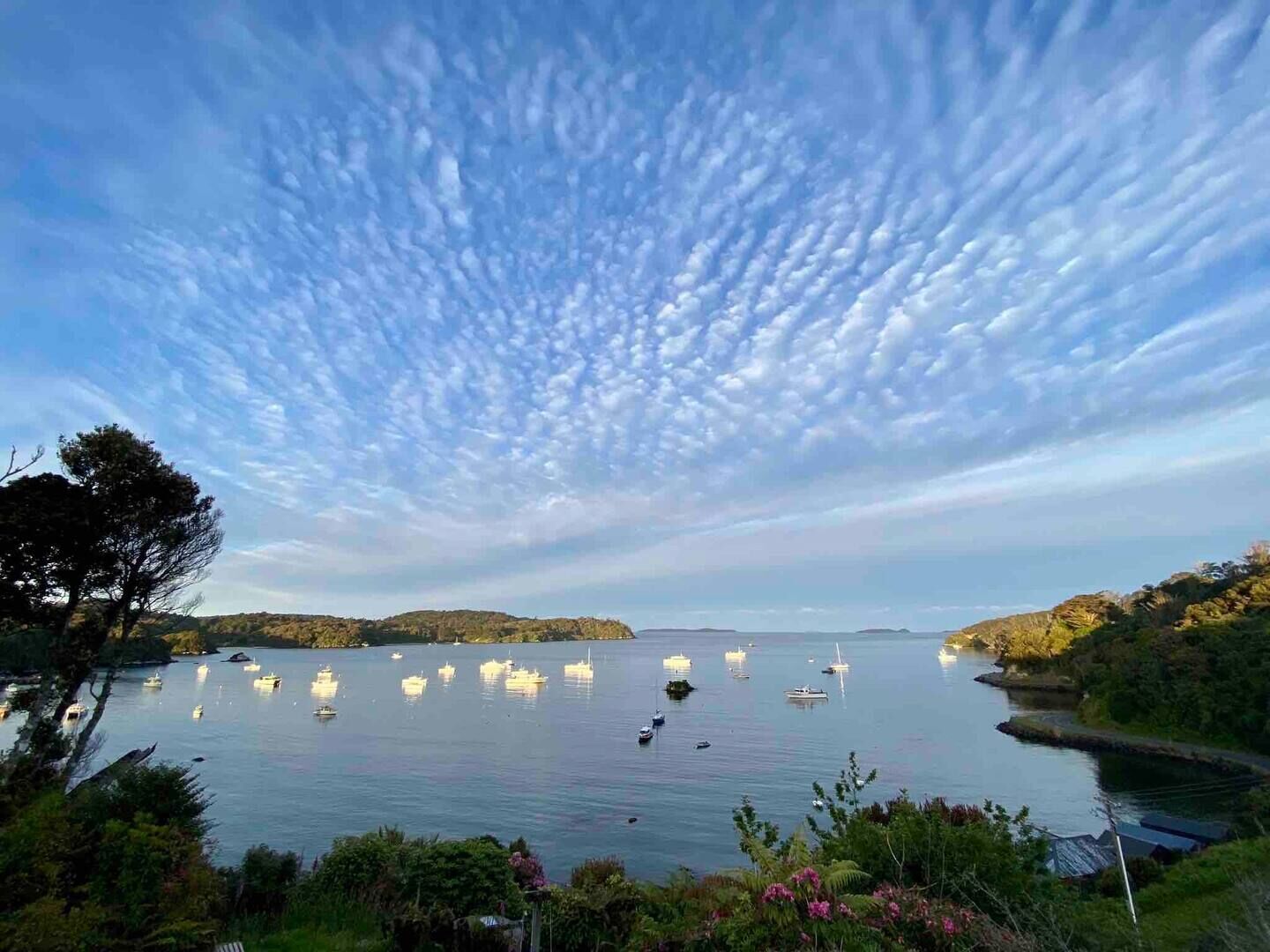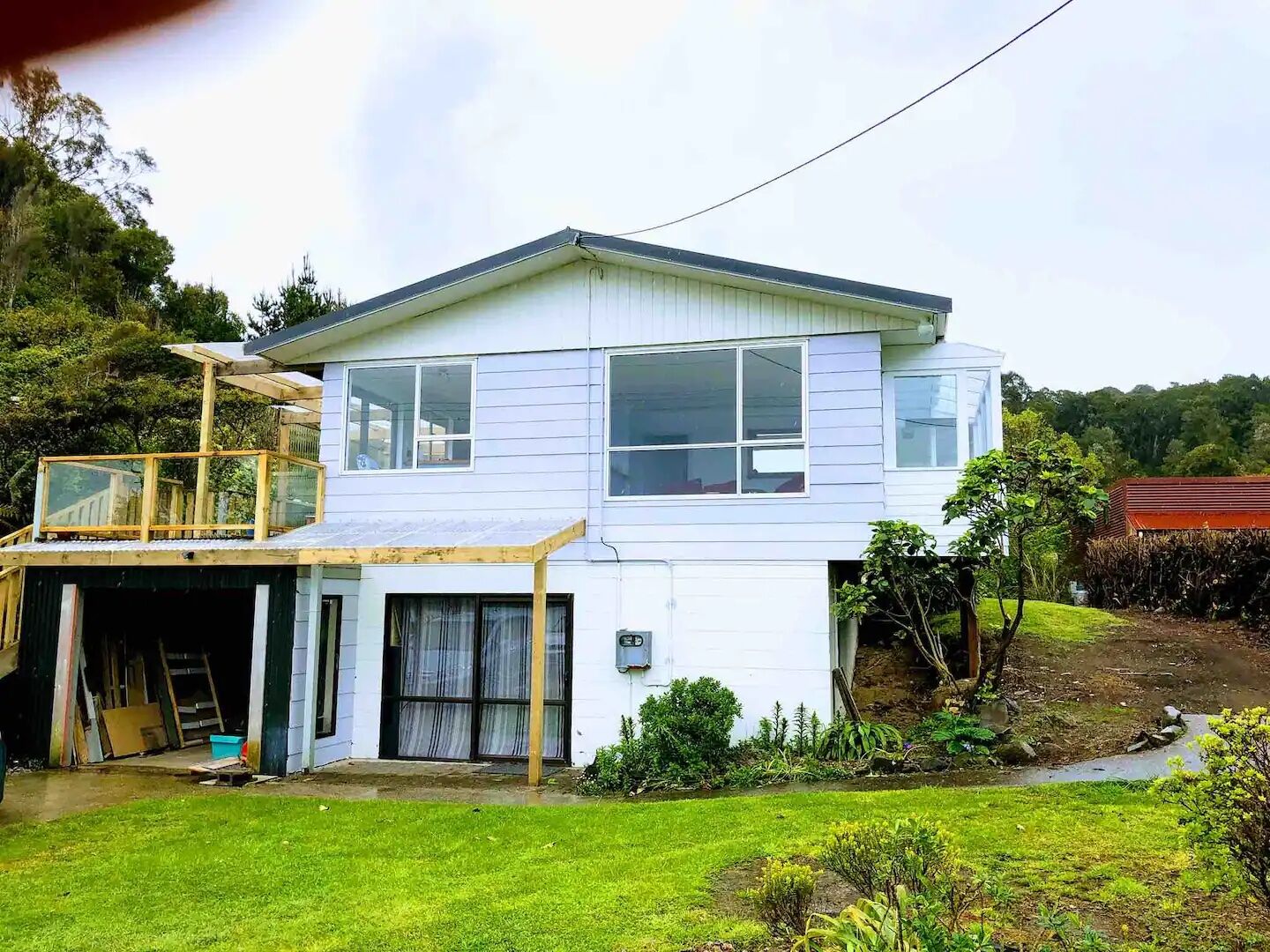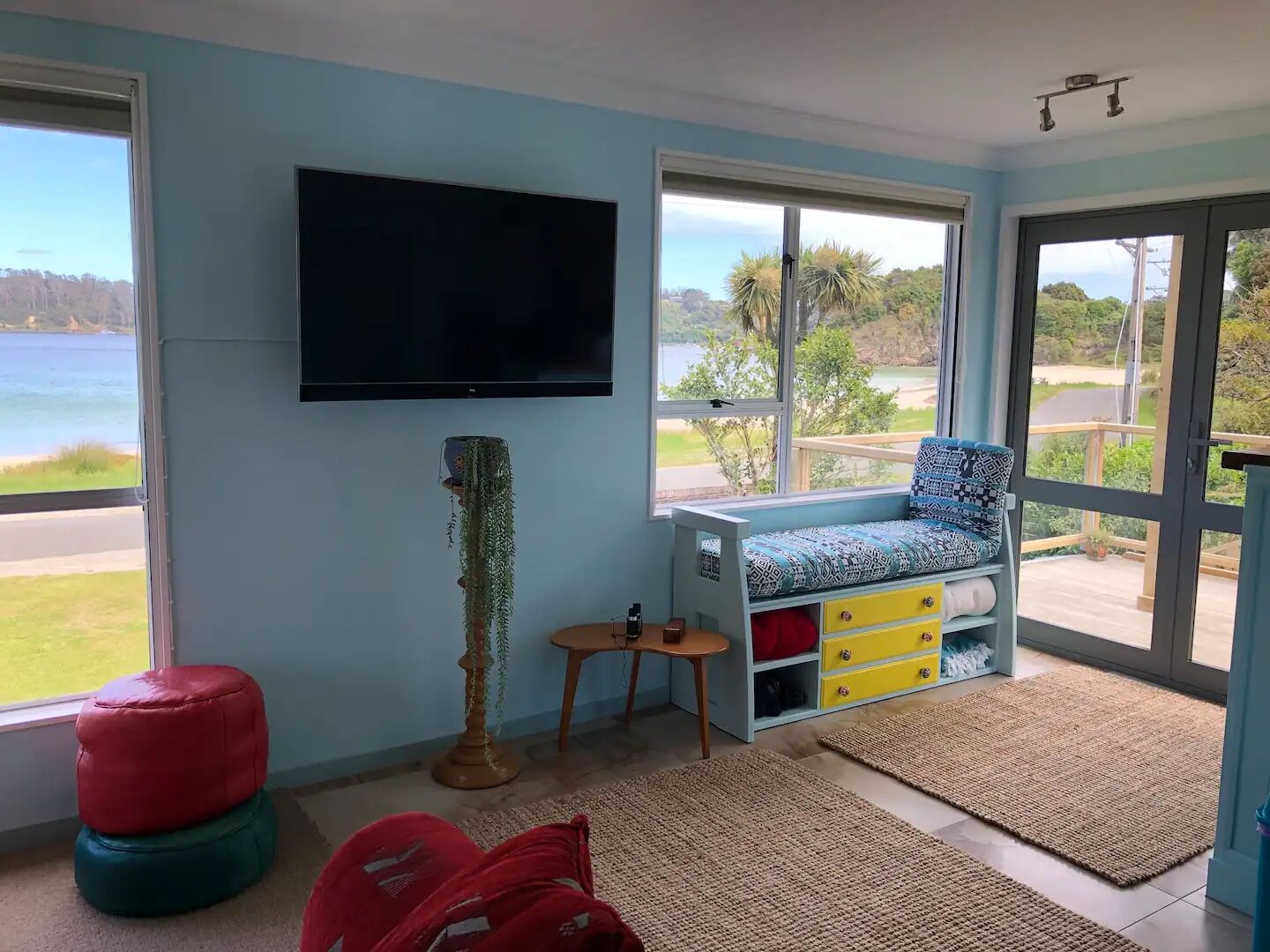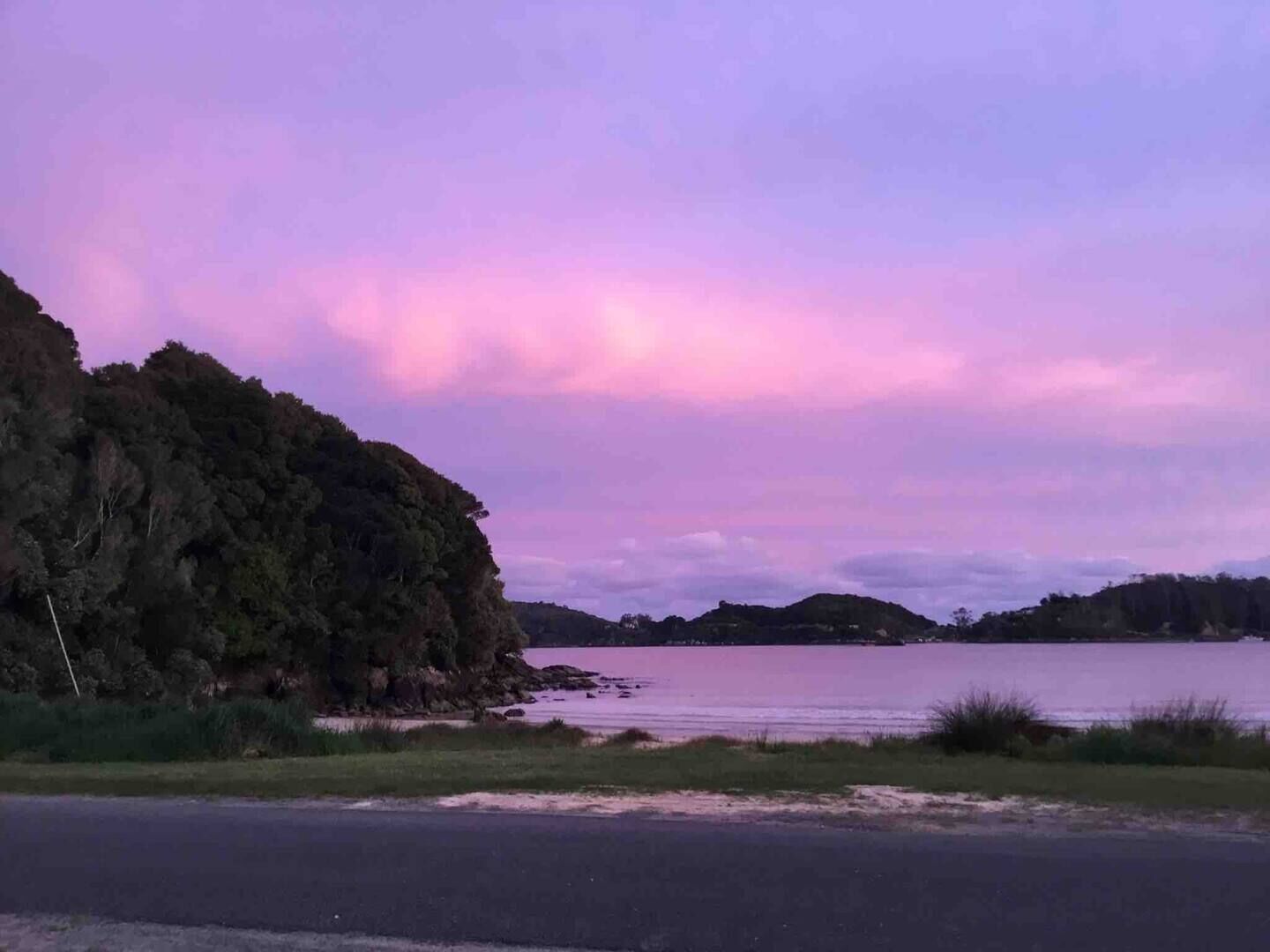 If you're visiting Steward Island for the views, they don't get better than from the deck at this beach house just north of central Oban. You're right on the water, with a gorgeous beach in front of you and a high chance that you'll wake up to the sound of native birds tweeting from just outside. The home comes with a six-person car available for use if you need it.
Ten guests, four bedrooms
Price: $157 per night
Inlet view in Oban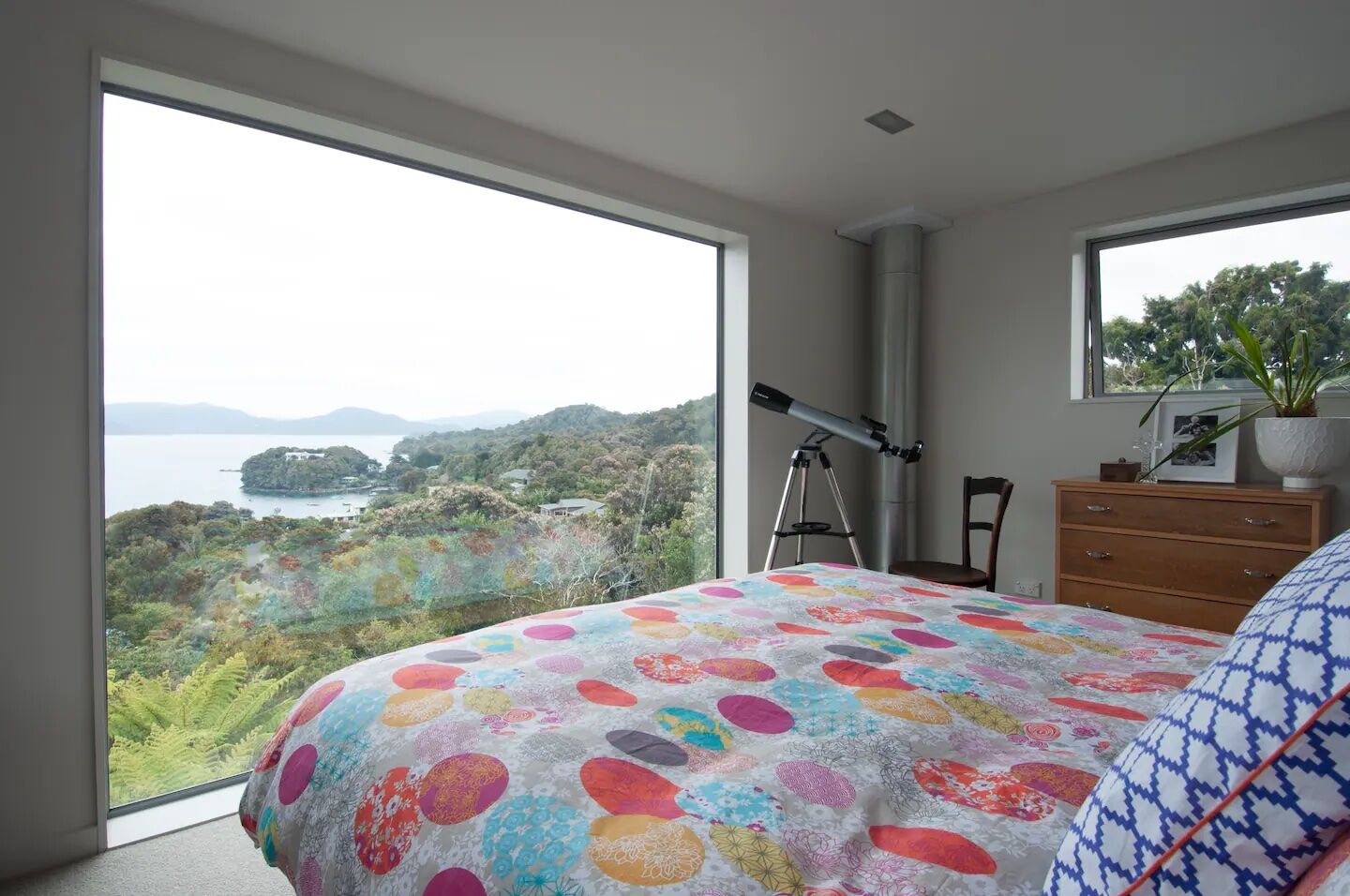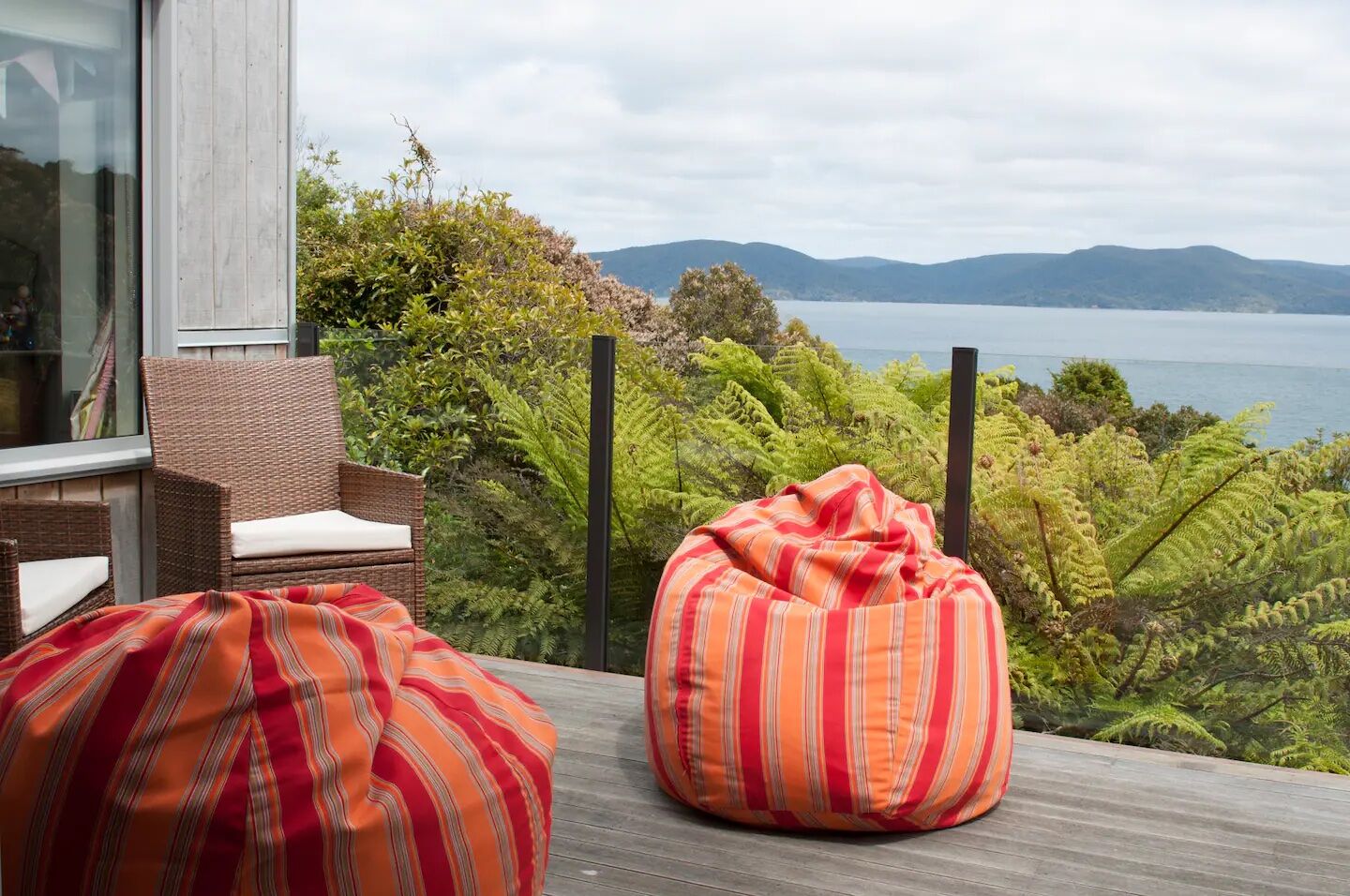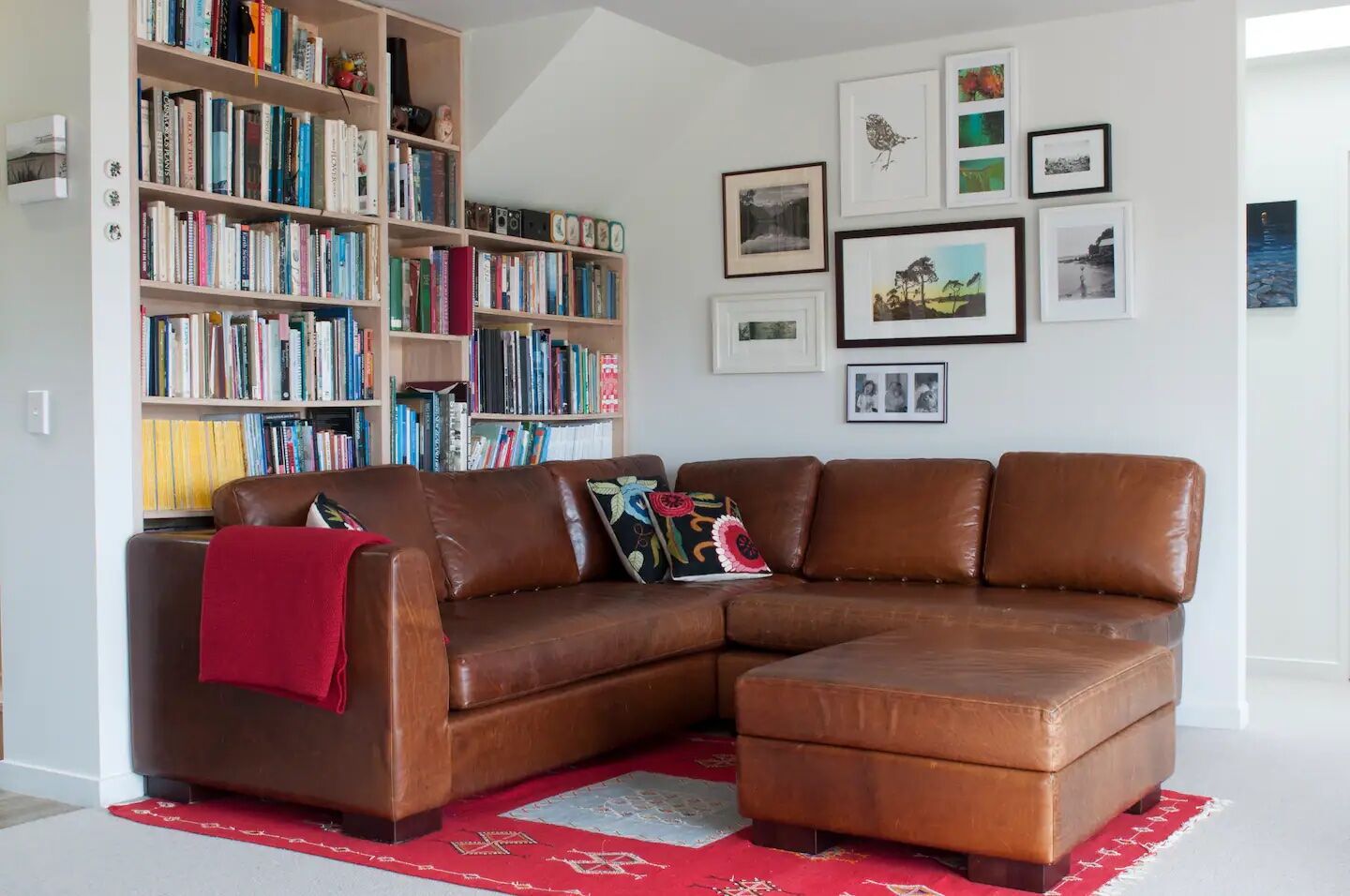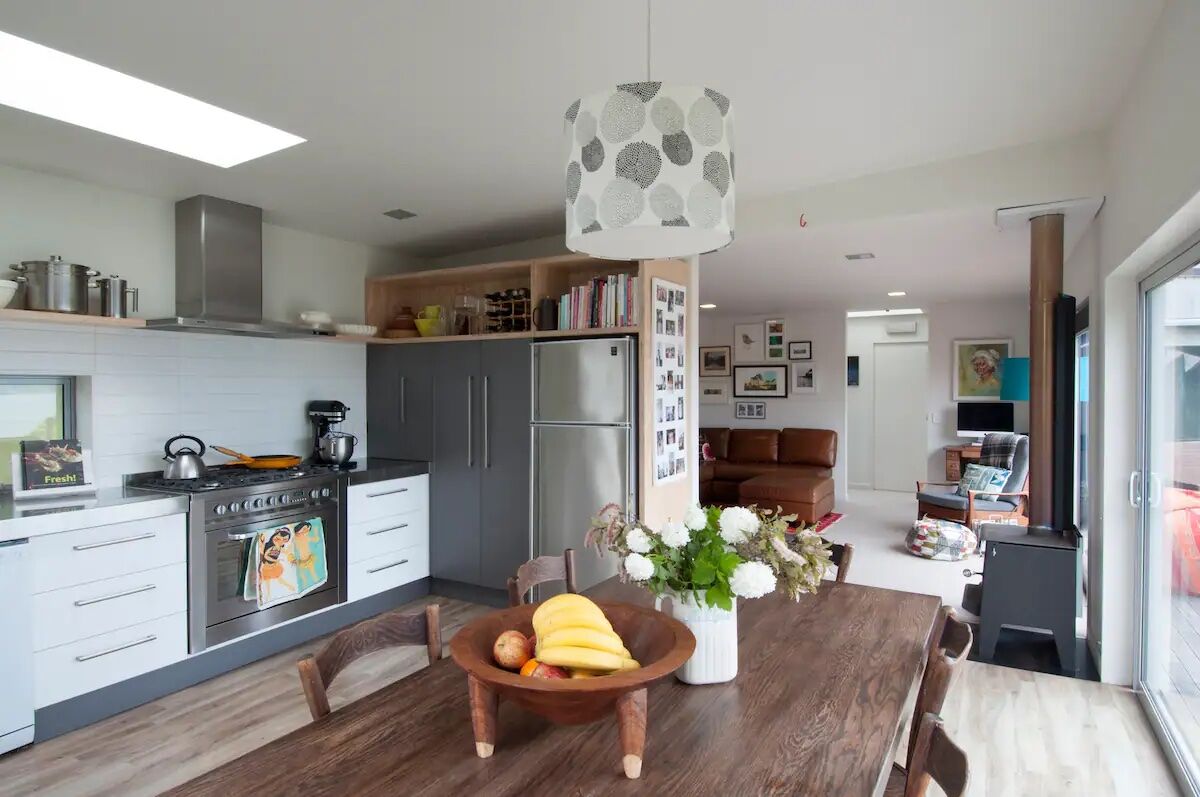 Surrounded by wild birds, this home in Oban is a great place from which to to base your Steward Island trip. Located right on an island, you'll have all the comforts of a private house with easy access to the town's amenities as well as the water and hiking trails.
Six guests, three bedrooms
Price: $169 per night
What did you think of this story?