in paid partnership with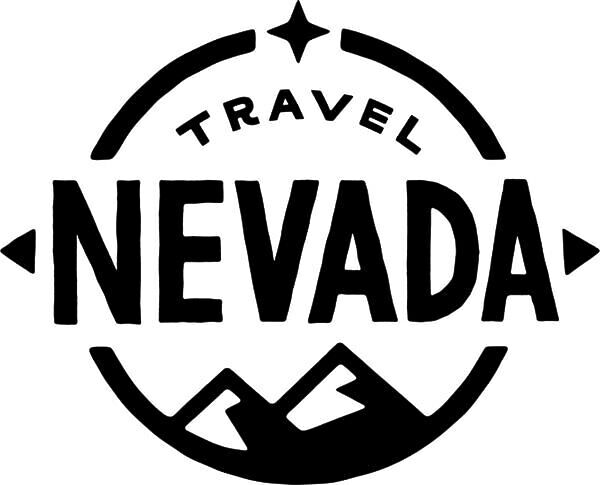 THANKS TO THE casino/hotel industry that thrives around the state, Nevada may be better known for its buffets than its diners. But the fact is the Silver State is proudly home to some of the best greasy spoons in the West. Stop in at one of the joints below and find out why the state's official song, "Home Means Nevada," seems to ring true for just about everybody — especially when they're cozied up to a plate of biscuits and gravy or a slice of pie.
The Little Nugget Diner
233 N Virginia St, Sparks, 775-323-0716
Ask any Reno local where to go for a great burger and they'll answer one way: Awful Awful. But don't waste your time searching for a joint that doesn't exist; what they really mean is this li'l diner inside the Nugget Casino Resort. Access it through Fulton Alley (off 2nd St, between Virginia and Sierra) for added hidden-greasy-spoon effect.
Home to the "awful big, awful good" burger — plus 24-hour breakfast, hot dogs, and fried chicken — since the 1950s, this hefty 'wich comes stacked with two quarter-pound beef patties, American cheese, tomato, lettuce, special sauce, and a heaping mound of French fries. There's no guessing where it got its name.
Bruno's Country Club
445 Main St, Gerlach, 775-557-2220
Gerlach is the closest town to the Black Rock Desert (more commonly known as the site of Burning Man) and serves as a place of respite for Burners after a festive week out on the Playa. Established in 1952 by Italian immigrant Bruno Selmi, Bruno's is also the perfect rest stop for adventurers passing through northwestern Nevada. Come hungry for the famous ravioli with red sauce, or try the staff-recommended chicken-fried steak for a hearty meal to fuel you through the rest of your Nevada adventures. But whatever you do, don't leave without ordering a Picon Punch, a largely forgotten "Basque cocktail" you'll find at bars here and there around the region, and which Bruno's has perfected.
Toiyabe Café
150 Main St, Austin, 775-964-2220
Whether you're driving the Loneliest Road in America to get your official Highway 50 Survivor certificate, or you're staying in the old mining town as a means of exploring the region's awesome terrain, the Toiyabe Café in Austin, Nevada, is your best bet for a quick pick-me-up. Named after the Toiyabe Mountains, which surround the town, the café is one of three restaurants in the area (Austin's population was 192 in 2010). While those dining options may seem like slim pickings, Toiyabe stands out for its friendly service, breakfast, burgers, and — most notably — its famous soft-serve ice cream.
The Griddle
460 W Winnemucca Boulevard, Winnemucca, 775-623-2977
With a name like The Griddle, you've got to start with breakfast here. This family joint has been open since 1948 and serves up made-from-scratch grub like "Dad's Hotcakes," fresh crepes (try the pecan with bacon caramel), omelets, Benedicts, and more. The lunch menu is equally delicious, featuring Betty's grilled meatloaf, just like Mom used to make.
But perhaps the real winners here are the desserts, featuring homemade cream pies (available all the time) and a rotating selection of apple, pecan, peach, lemon meringue, strawberry rhubarb, and blueberry pies. Family-owned and operated since the '60s, this diner is Northern Nevada hospitality at its tastiest.
The Coffee Cup
512 Nevada Way, Boulder City, 702-294-0517
Featured on Food Network's Diners, Drive-Ins & Dives, this beachy dining oasis is tucked away inside the small town of Boulder City, just 25 minutes from the Las Vegas Strip and 10 minutes from Lake Mead. Quite distinct from any other greasy spoon on this list, The Coffee Cup's walls are painted bright turquoise, with surfboards, water skis, and family photos covering nearly every inch of wall space.
Opened in 1994, The Cup specializes in fresh menu items like the signature pork chili verde omelet (pork, green chili sauce, cheddar cheese) and the huevos rancheros. You might even run into Boulder City celebrity and legendary surf drummer Sandy Nelson if you're lucky.
Mary & Moe's Wigwam
225 W Main St, Fernley, 775-575-2573
If you've been driving the I-80 for what feels like forever, make a stop at this small-town diner and casino, which is home to some of the best milkshakes in Nevada (try the butterscotch!) — the "Indian tacos" are also recommended. Located just 20 miles south of the Pyramid Lake Indian Reservation in Fernley, the Wigwam is also a Native American museum featuring a number of Paiute artifacts. It's the kind of combo you'll only find in Nevada.
Happy Burro Chili and Beer
100 W Main St, Beatty, 775-553-9099
The name says it all. While the Happy Burro Chili and Beer has a few other offerings on its menu, like burgers, hot dogs, and Frito boats, the real headliner here is the award-winning chili — even if that's not typically your style, it will be after Happy Burro. The restaurant is so tiny you may not be able to find a spot at the bar, but there's plenty of outdoor seating. While here, chat up the bartenders for their entertaining only-in-the-West stories, or wait for one of the Beatty Cowboys to amble in. If you like no-frills eats, homemade chili, cheap draft beer served in frosty mugs, and good conversation, this is the place for you. Just don't forget to bring the green — Happy Burro is cash only.
Du-Par's
1 Fremont St, Las Vegas, 702-366-9378
There's no question that this 24-hour joint located inside the Golden Gate Hotel & Casino in Downtown Las Vegas is the diner of your dreams. Du-Par's claim to fame is its pancakes, and for good reason. But while each fluffy, golden-brown stack is cooked to buttery perfection, the gigantic menu is overflowing with so many greasy, diet-busting dishes you can't possibly go wrong.
While you're there, try Las Vegas' "original" shrimp cocktail (it's tradition!), purportedly introduced by Golden Gate founding partner Italo Ghelfi in 1959. And no matter what you do, make sure to save room for dessert — just look at the bakery case, would ya? If the pancakes are Du-Par's specialty, the pies are a close second.