This Balinese Hotel's Infinity Pool Hangs 300 Feet Above the Indian Ocean
Perched on limestone cliffs Alila Villas Uluwatu is one of the most unique properties in one of the most beautiful places on Earth, Uluwatu, Bali.
Uluwatu is located on the southwestern coast of the Indonesian island of Bali. It is a picturesque and tranquil beach town, renowned for its stunning coastline, sweeping bays, and sacred Hindu temples. Although there are some very special hotels to match the scenery, Alila Villas Uluwatu is particularly exceptional.
With suites overlooking the breathtaking views of the Indian Ocean and Jimbaran Bay, this luxuriously secluded haven offers an unforgettable getaway. The resort features five-star amenities and services including luxurious spa treatments, gourmet cuisine, and a host of activities to ensure guests have a one-of-a-kind holiday experience.
We hope you love the hotel we recommend. Just so you know, Matador may collect a small commission from the links on this page if you decide to book a stay.
How to get to Alila Villas Uluwatu
Located south of Jimbaran, the resort is just a 20-minute drive from Ngurah Rai International Airport near Denpasar. Alternatively, you can travel to Alila Villas Uluwatu by boat from Lombok or Gili islands. Upon arriving at Padang Padang Beach, take a 10-minute drive to the resort's entrance along Jalan Pemutih Timur. Private transfers can also be arranged for more convenience.
About Alila Villas Uluwatu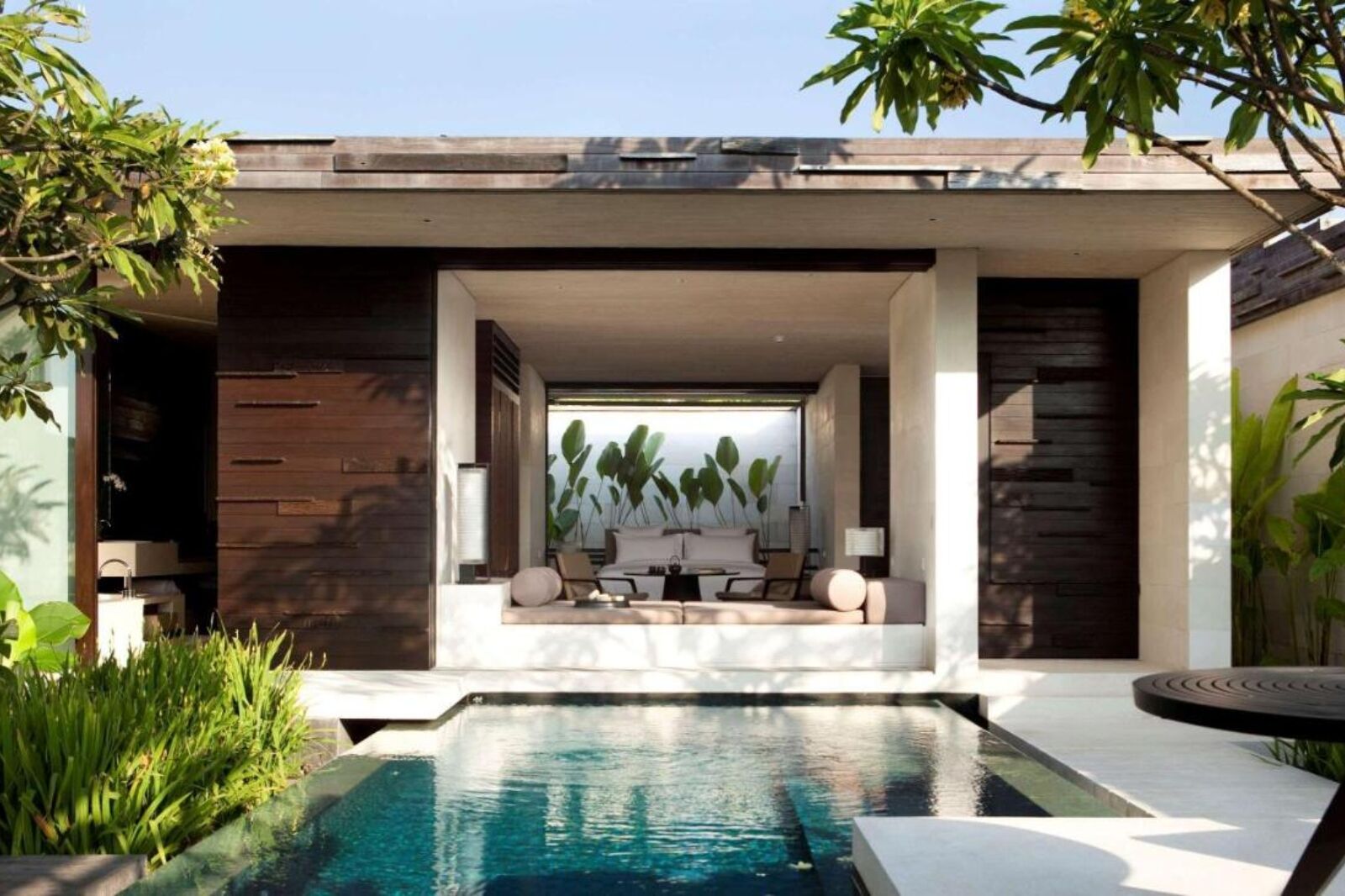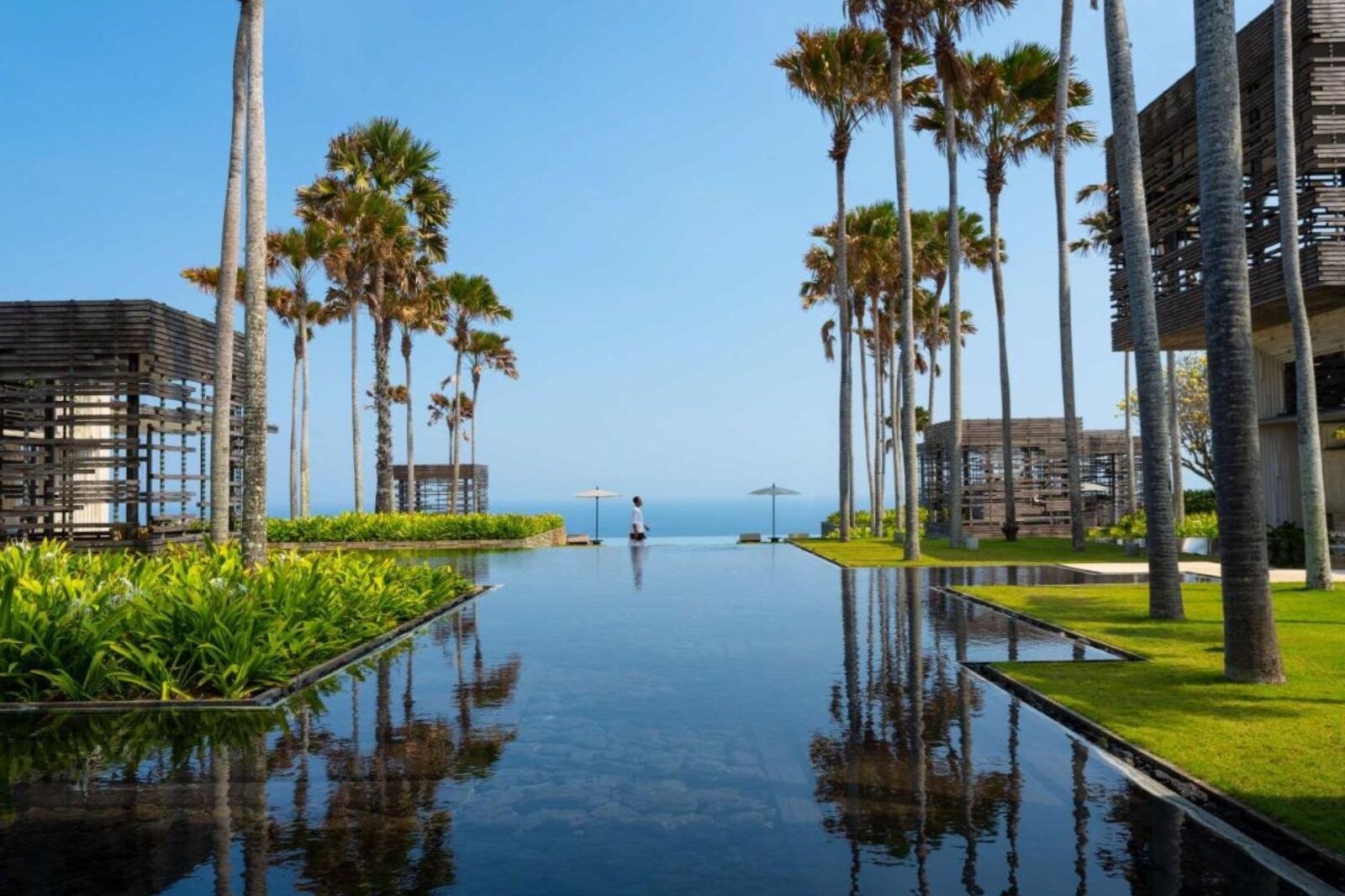 The resort's architecture is inspired by the rich history of South Bali, with wooden accents and a minimalist approach creating a balance between man-made and natural spaces. Every room is elegantly designed with a modern Balinese touch and boasts stunning ocean views. Guests can select from 65 one-bedroom villas, 25 two-bedroom villas, seven two-bedroom lofts, and two Presidential Suites. Rooms feature private outdoor spaces, plunge pool access in some villas, daily housekeeping service, and complimentary shuttle service to nearby beaches and other nearby attractions.
Aminities at Alila Villas Uluwatu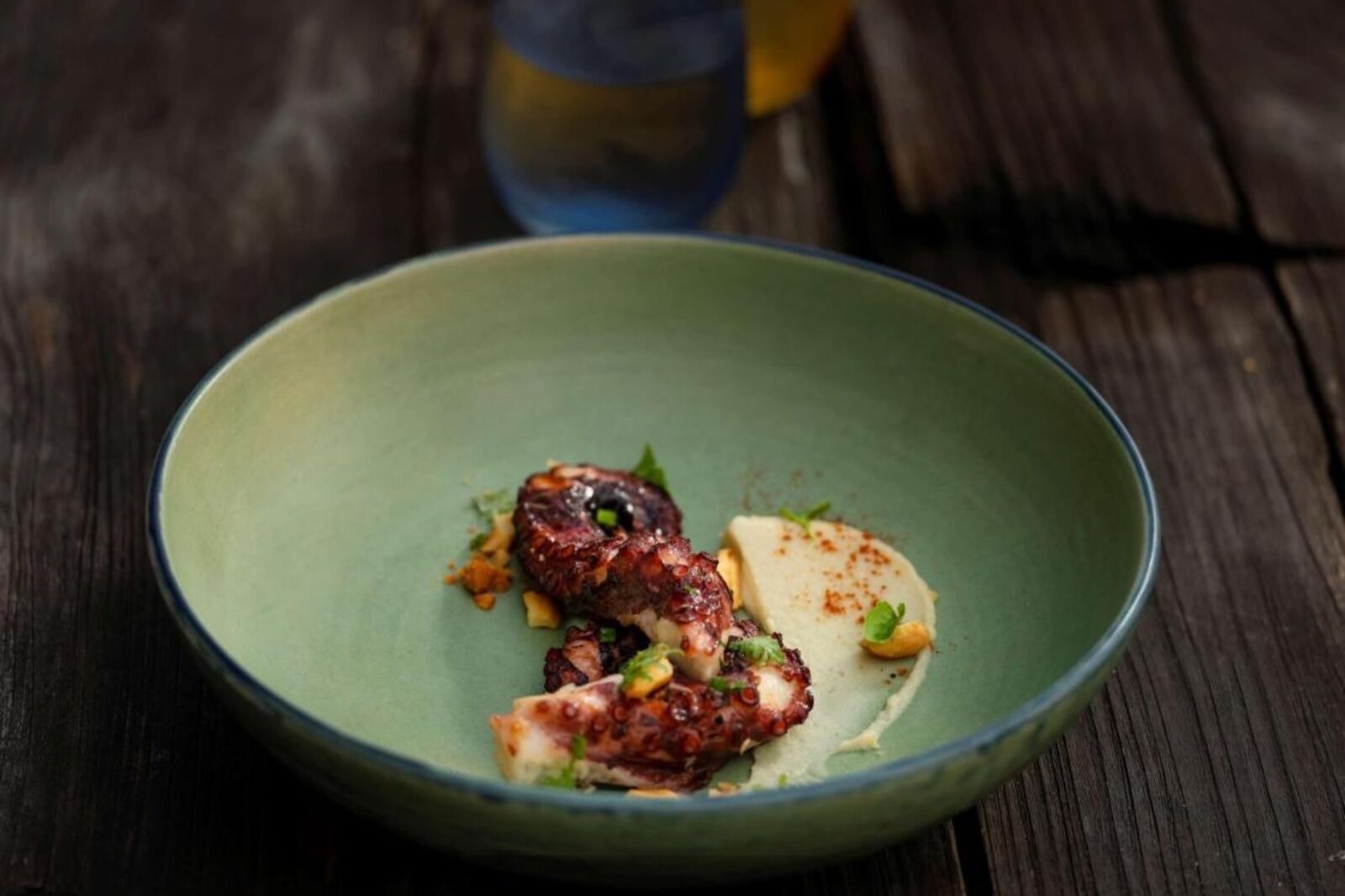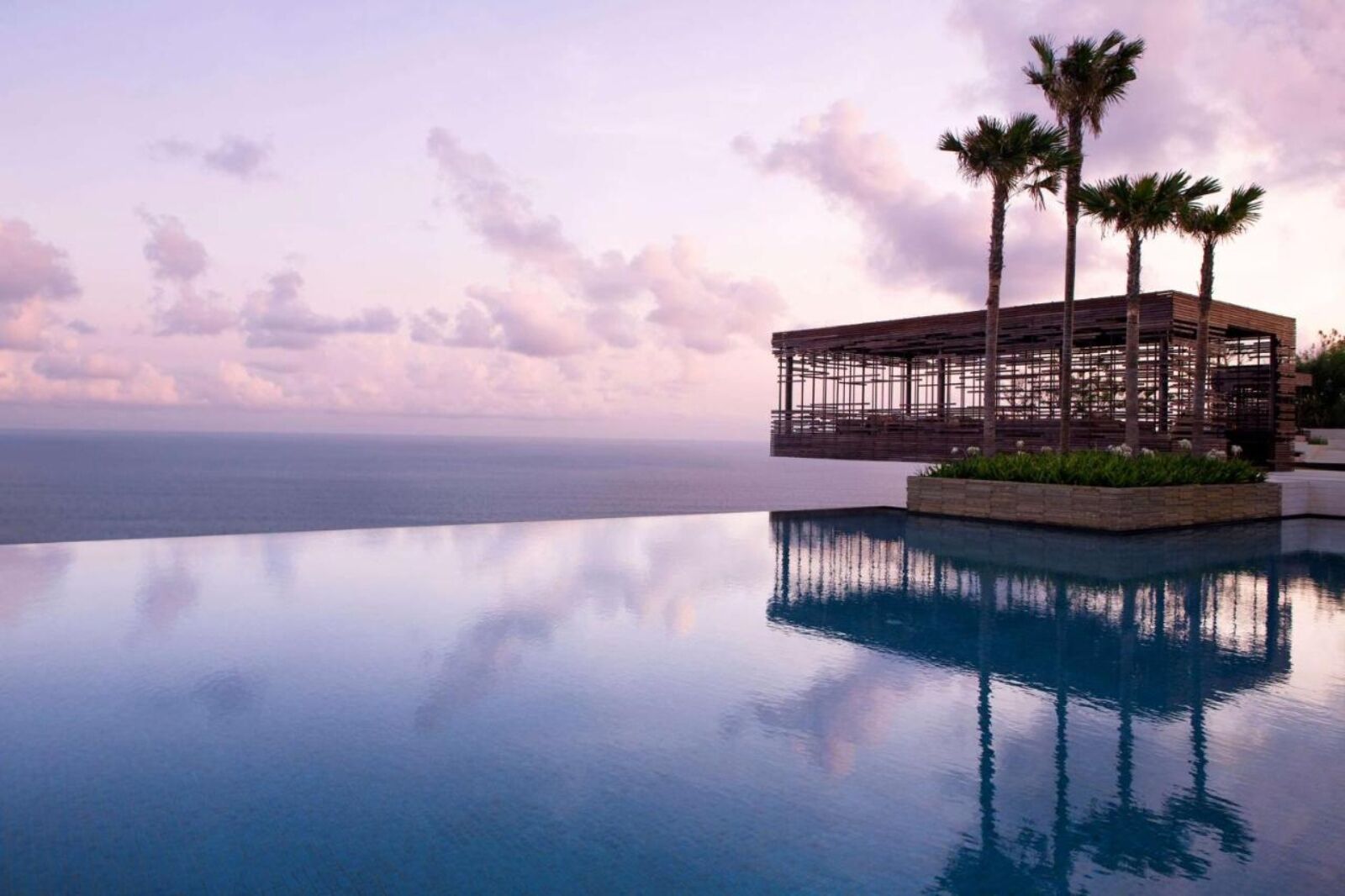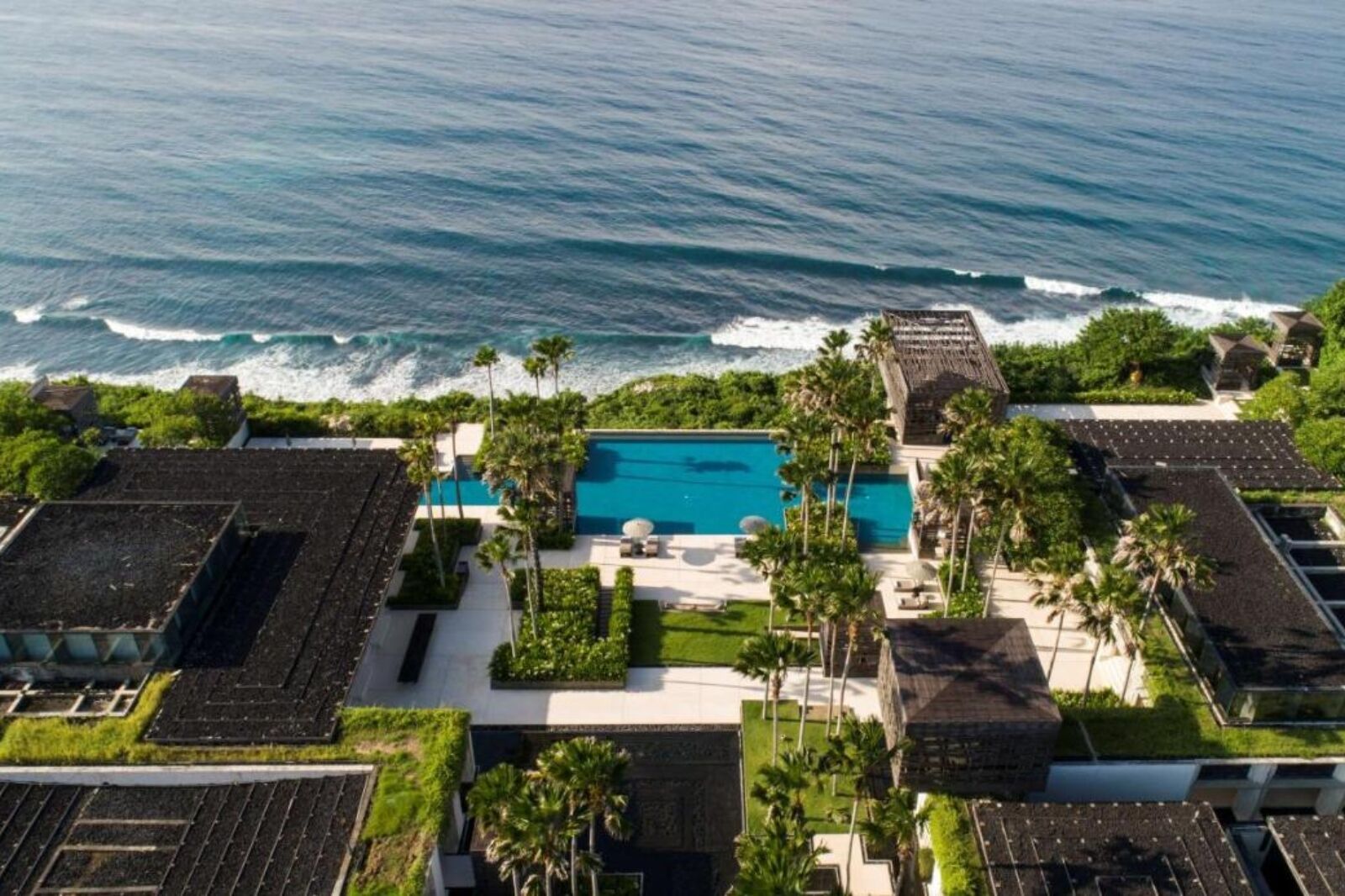 Alila Villas Uluwatu has three beautiful pools for guests to enjoy. Each pool is uniquely designed, with views of the Indian Ocean and carefully landscaped walkways offering plenty of surroundings to explore. The resort also features two outdoor hot tubs and a chic poolside bar.
Likewise, the spa utilizes the view and in a similar vein as the architecture, its treatments keep very much in line with Southern Balinese tradition. Its strategic location ensures that guests can enjoy a truly relaxing experience surrounded by natural beauty.
Dining at Alila Villas Uluwatu is an unforgettable experience. Guests can indulge in a variety of cuisines ranging from Balinese specialties to international dishes, all served with a unique local flair and style. The restaurant, CIRE, offers al fresco dining experiences with stunning panoramic ocean views, as well as private dining options for those who prefer a quieter atmosphere.
What to do near Alila Villas Uluwatu
There are plenty of activities to do nearby the villa and its surroundings. Uluwatu Temple is one of the most iconic attractions — it stands proudly atop a limestone cliff overlooking the Indian Ocean. It is here that you can witness the famous Kecak Dance performed by local musicians at sunset.
Other popular activities include trekking along the impressive Uluwatu cliffs to watch experienced surfers ride waves, visiting Garuda Wisnu Kencana Cultural Park, and attending cultural festivals such as Kuningan, Nyepi, and Galungan. And if you do surf, you'll be spending most of your time in the waves as this is one of the best surf spots in the world.
You can also enjoy shopping and dining at Uluwatu's many markets, restaurants, beach clubs, and bars.
What did you think of this story?