This Ancient City in Saudi Arabia Is Like Petra Without the Crowds
Travelers go crazy for archaeological sites. The Pyramids and Pharaonic temples of Egypt, Rome's Colosseum, Chichen Itza in Mexico, and England's Stonehenge — to name a few — are so incredibly popular that entire trips are planned around visiting them. But our interest in the vestiges of bygone civilizations is often limited to the sites that make it to our Instagram feed, leaving other incredible ancient ruins almost unknown and without visitors.
Case in point: our herd-like traveling ways have led many of us to visit the ancient city of Petra in Jordan. We go en masse to check out the amazing monuments carved in the sandstone rocks, while Hegra (also known as Mada'in Saleh), a very similar site in Saudi Arabia, remains almost empty.
The ruins of the site consist of water wells and huge rock-hewn monuments and tombs adorned with elaborately-decorated facades and inscriptions. According to UNESCO (Hegra became Saudi Arabia's first UNESCO Heritage Site in 2008), there are over 110 monumental tombs remaining, 94 of which are decorated. Visitors to the site can enter and explore the tombs and won't have to compete for space with anyone — the place is almost entirely devoid of tourists.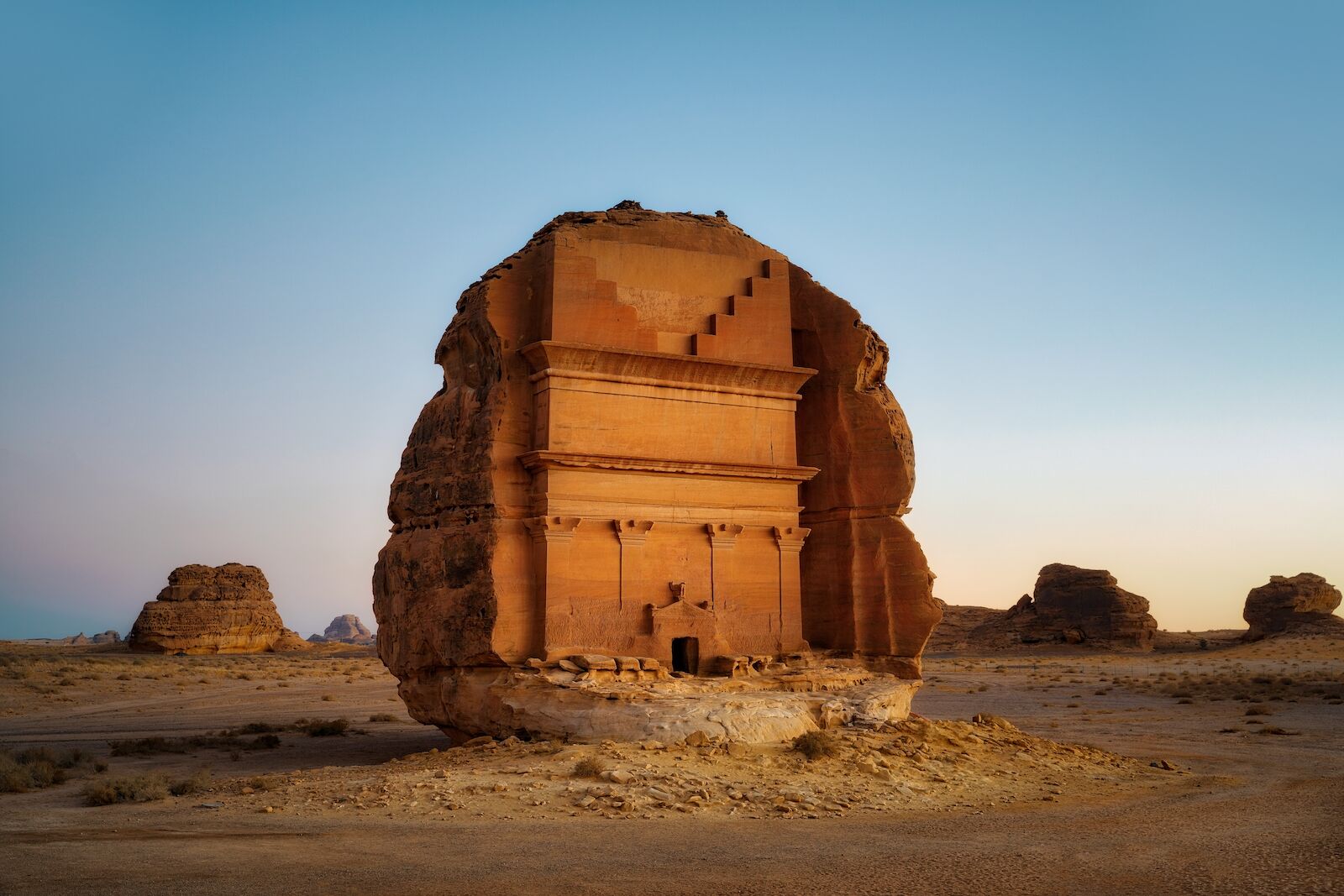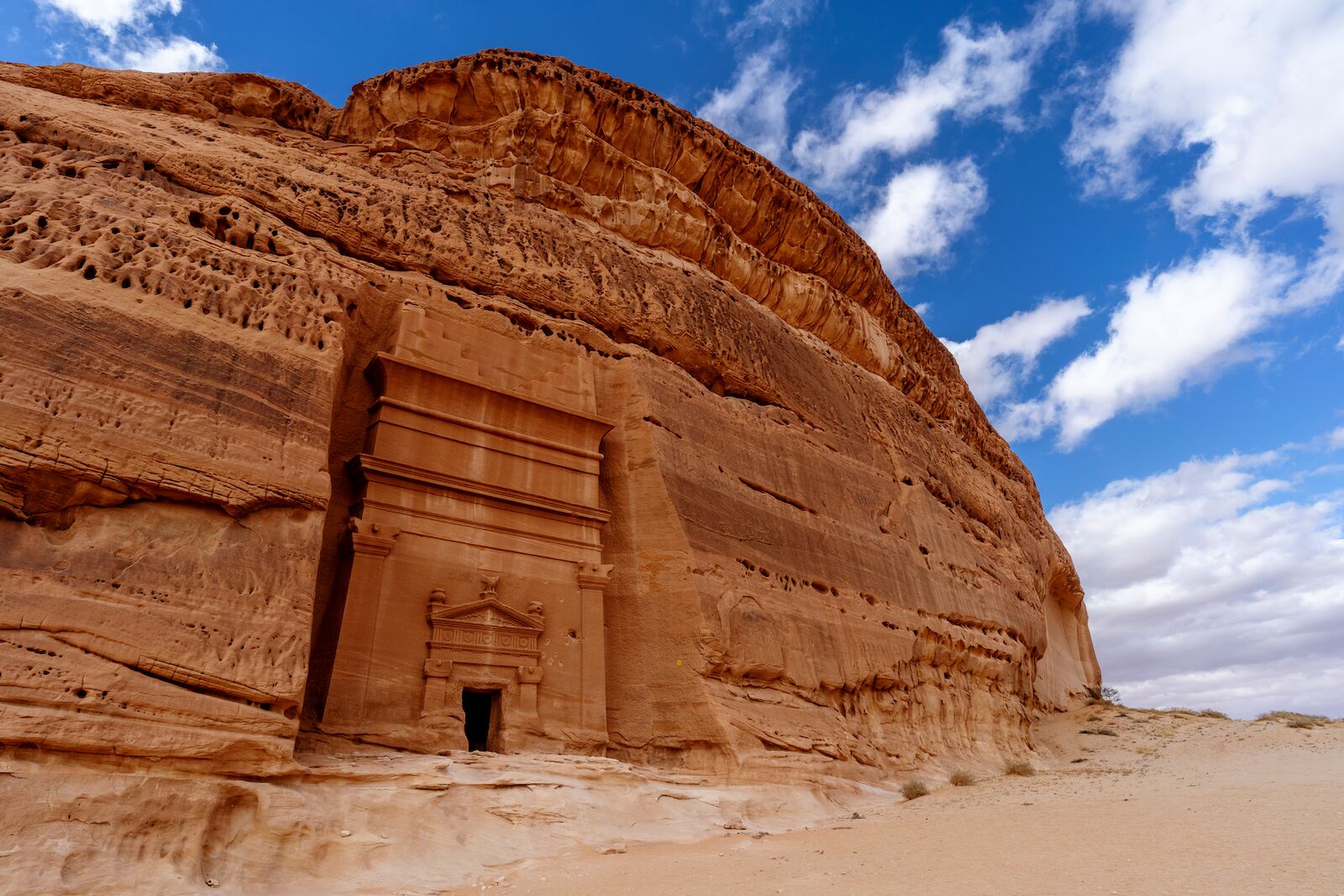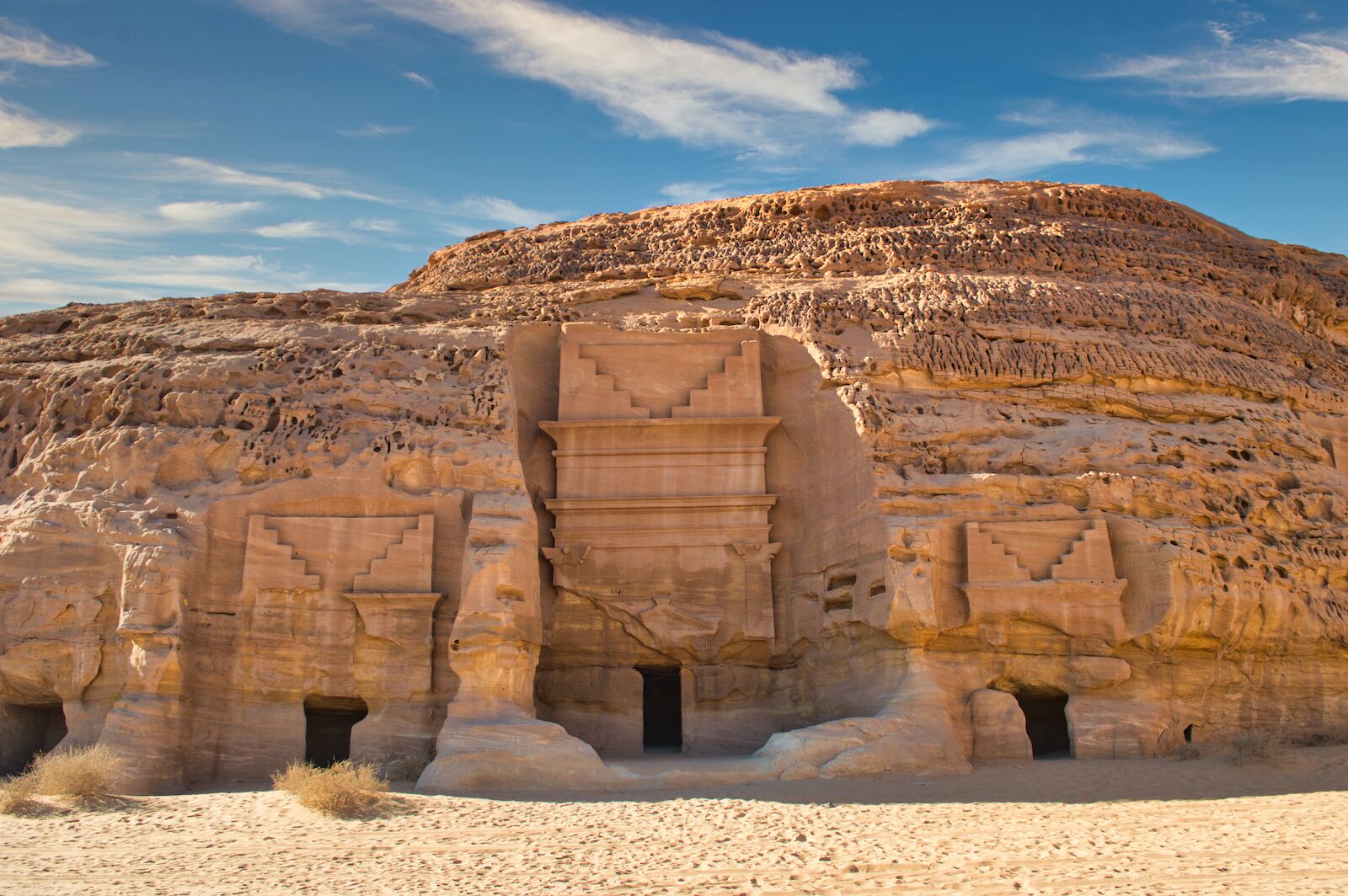 The 2,000-year-old site was built by Nabataeans, pre-Islamic Arab people from the northern part of the Arabian Peninsula. Hegra was the second-largest city during the Nabataean civilization — the largest being the capital city of Nabataea, Petra.
Mada'in Saleh is located in the northwest of the Kingdom of Saudi Arabia. Although the site is in the desert, you won't need to trek for days to reach it. The nearest airport is a 40-minute drive south of the archaeological site, in the town of AlUla. You can fly in and out of AlUla's International Airport (ULH) with Royal Jordanian, Saudia Airlines, flydubai and flynas.
What did you think of this story?