This Colorful Hotel Looks Like a Gingerbread House on Steroids
The Netherlands' contribution to the world of architecture is not limited to windmills and canal houses, and Hotel Inntel Zaandam is here to prove it. Designed by renowned Dutch architect Wilfried van Winden and completed in 2010, this colorful hotel is incredibly fun, both inside and out.
Hotel Inntel Zaandam looks like a giant and weird gingerbread house built as Instagram bait, but the intent and meaning behind this amazing building is a lot more thoughtful. Van Winden wanted to create a new structure that was in line with the core identity of the region of Zaan, so he designed a 12-story building that is a combination of nearly 70 traditional Dutch houses piled on top of each other and squeezed together.
The hotel mixes "various green-painted house types typical of the Zaan region, ranging from a stately notary's dwelling to worker's cottages," as well as a blue house "inspired by the work Claude Monet painted at Zaandam in 1871," van Winden explains on his studio's website.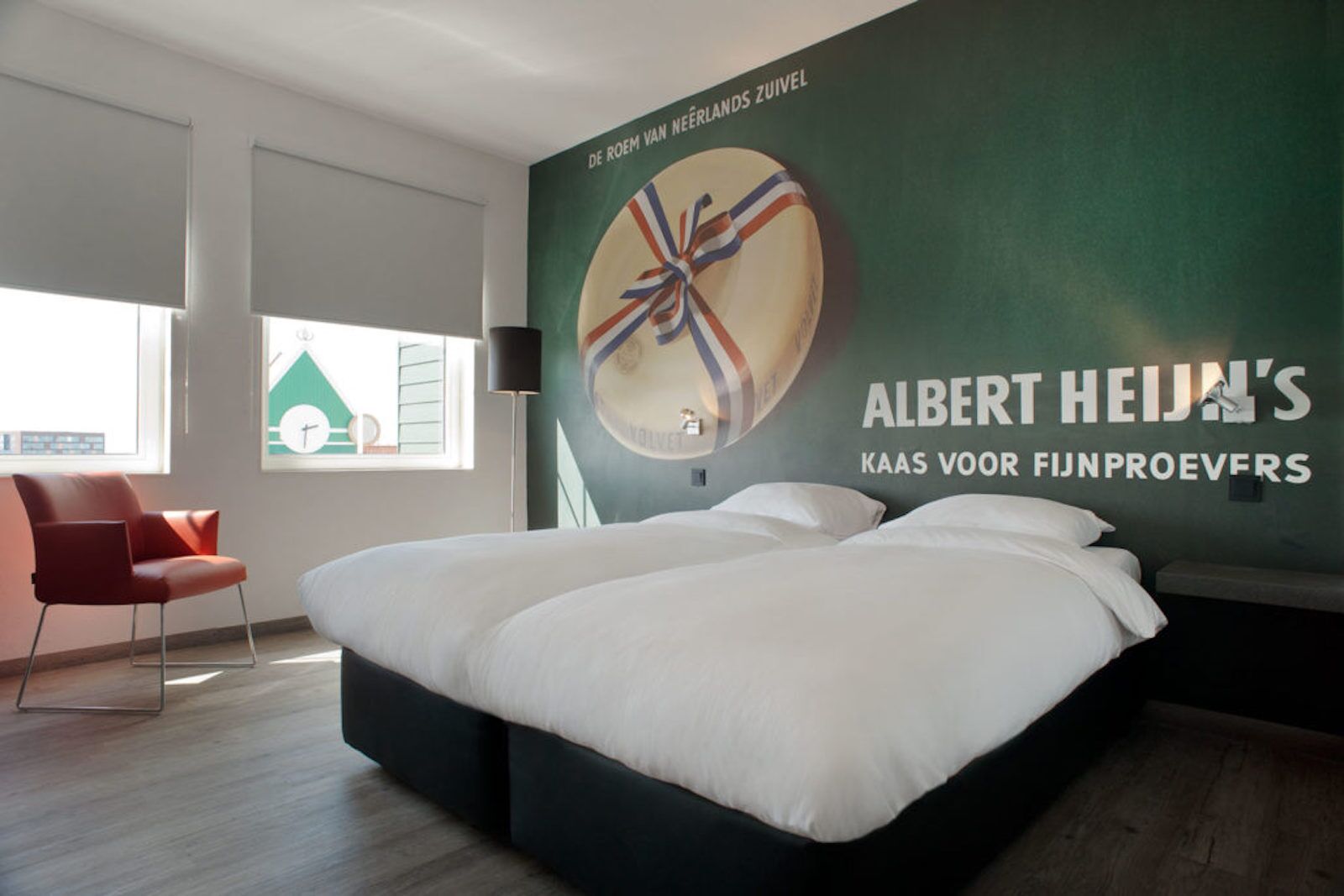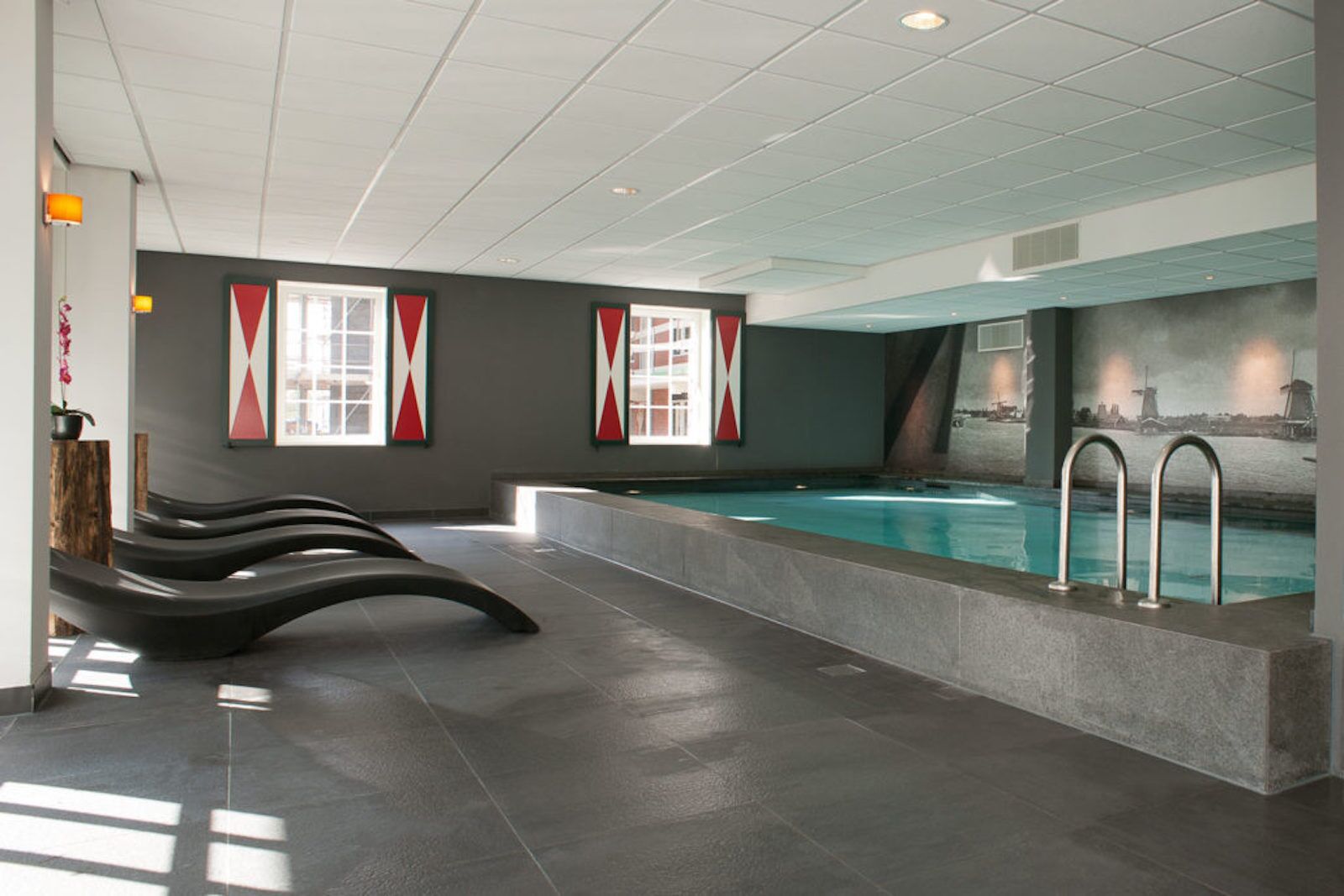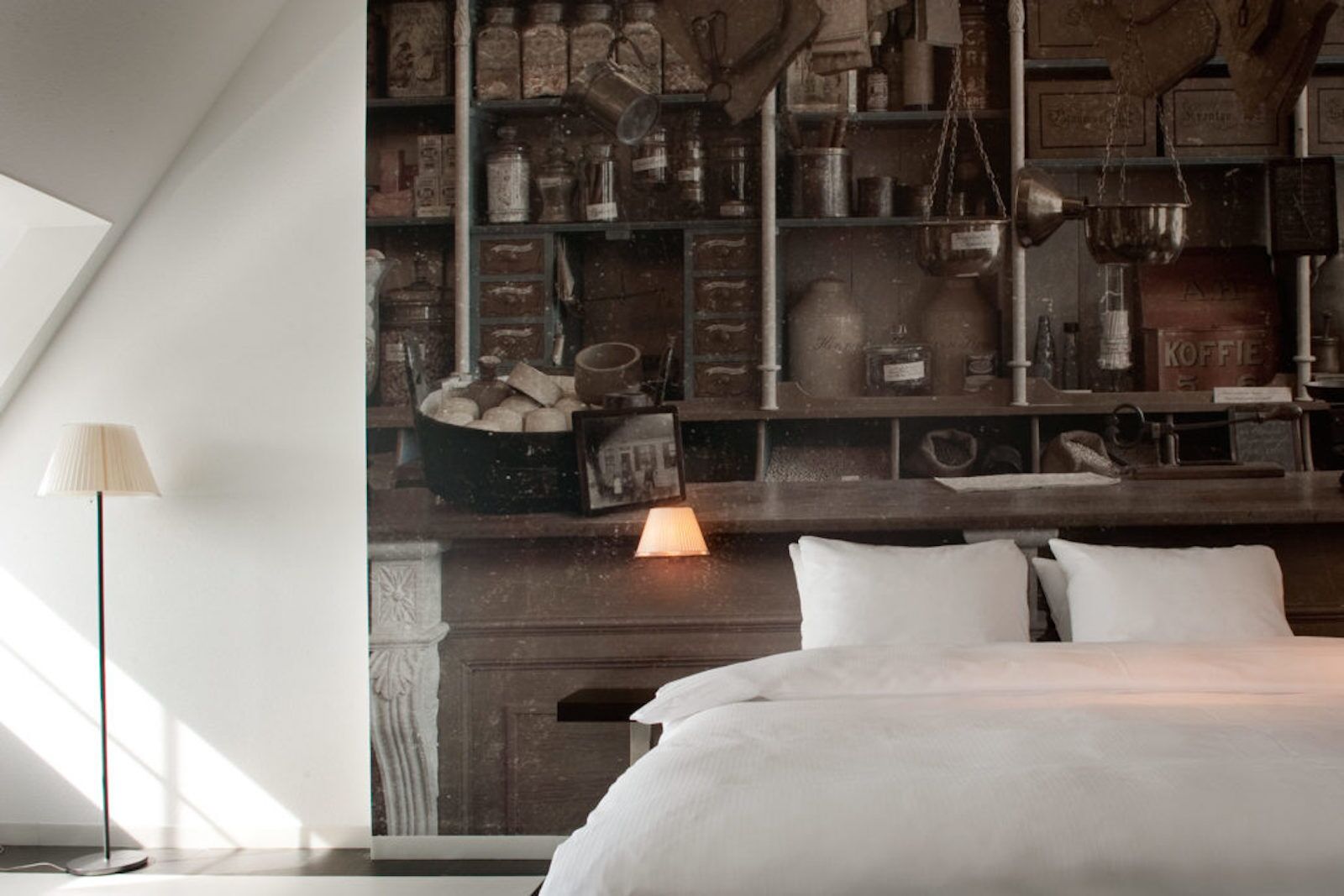 The hotel consists of 160 rooms and a conference center, all of which have a touch of whimsy. While the interior decor is mostly sleek and modern, blown up historical photographs of the Zaan region and old advertisements of local products dress up the walls. The point is, once again, to anchor the hotel in its setting firmly: it belongs entirely to the region it was built in.
But this unique hotel has a lot more than stunning architecture and decor to offer — it has all the bells and whistles you'd expect from a four-star establishment: A wellness area with a pool, a Finnish sauna, and a Turkish steam bath, as well as a well-equipped gym, and a restaurant that serves local products.
Hotel Inntel Zaandam is located near the train station, making it only 12 minutes away from Amsterdam's central station and only 18 minutes away from Schiphol airport.
If you decide to book a stay at Hotel Inntel Zaandam, know that Matador may collect a small commission.
What did you think of this story?