This Is What It's Like To Sleep Under the Stars in Wadi Rum, Jordan
Wadi Rum is a stunning desert landscape located in the south of Jordan. It has been inhabited for thousands of years, and its ancient rock formations, towering sandstone mountains, and crystal-clear night skies have captivated visitors from all over the world. One of the best ways to experience this otherworldly landscape and traditional bedouin lifestyle is to camp overnight at Memories Aicha Luxury Camp.
As Wadi Rum is a protected area, but this glamping hotel makes sleeping overnight in the desert accessible. Located on the edge of Wadi Rum, Memories Aicha Luxury Camp offers visitors a luxurious experience surrounded by the natural beauty of the ancient land.
We hope you love the spaces and stays we recommend. Just so you know, Matador may collect a small commission from the links on this page if you decide to book a stay.
Glamping at Memories Aicha Luxury Camp
Glamping at Memories Aicha Luxury Camp allows guests to experience Wadi Rum in a unique and luxurious way. Guests can relax and unwind in the beautiful natural surroundings without sacrificing comfort or convenience.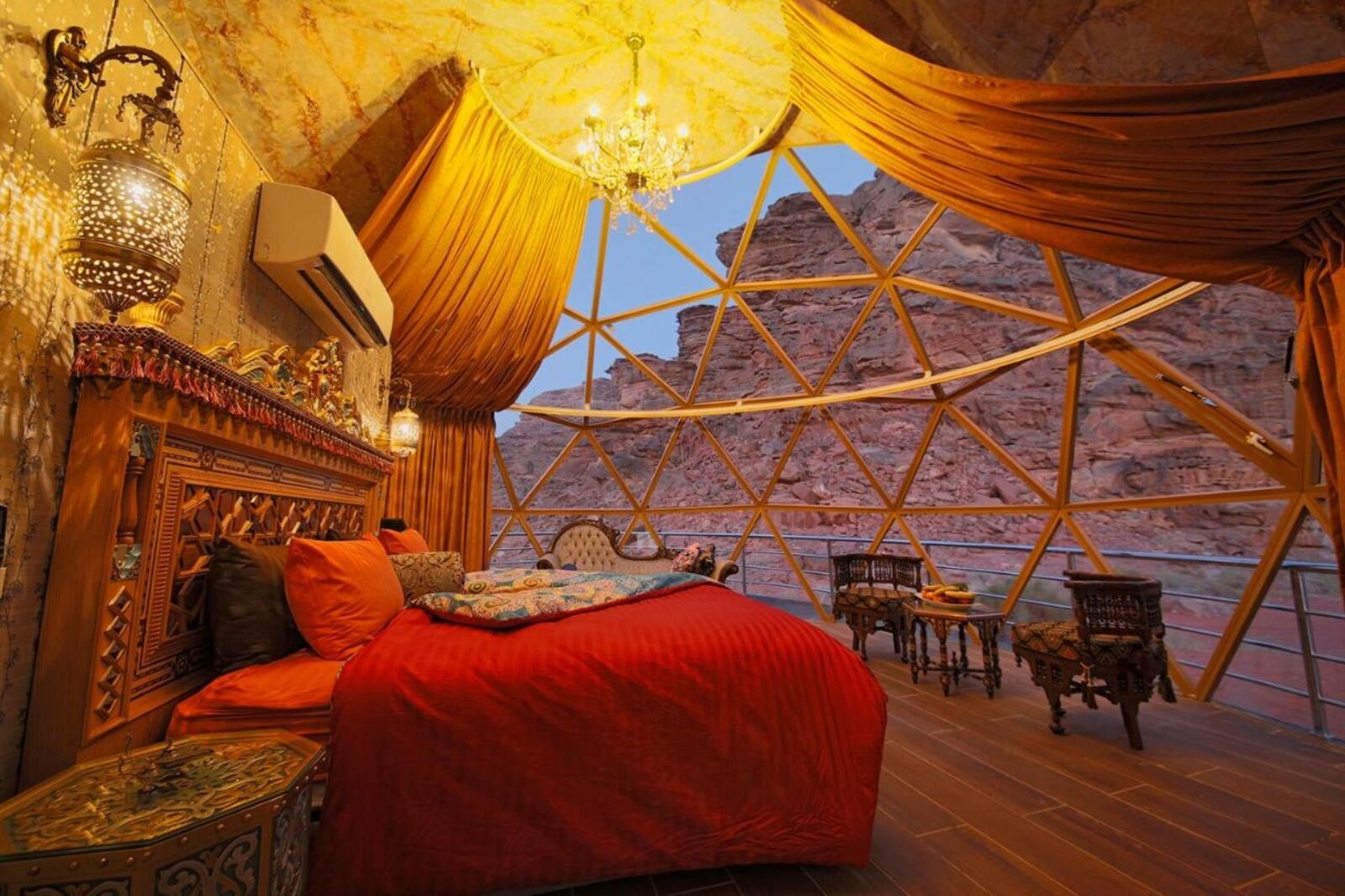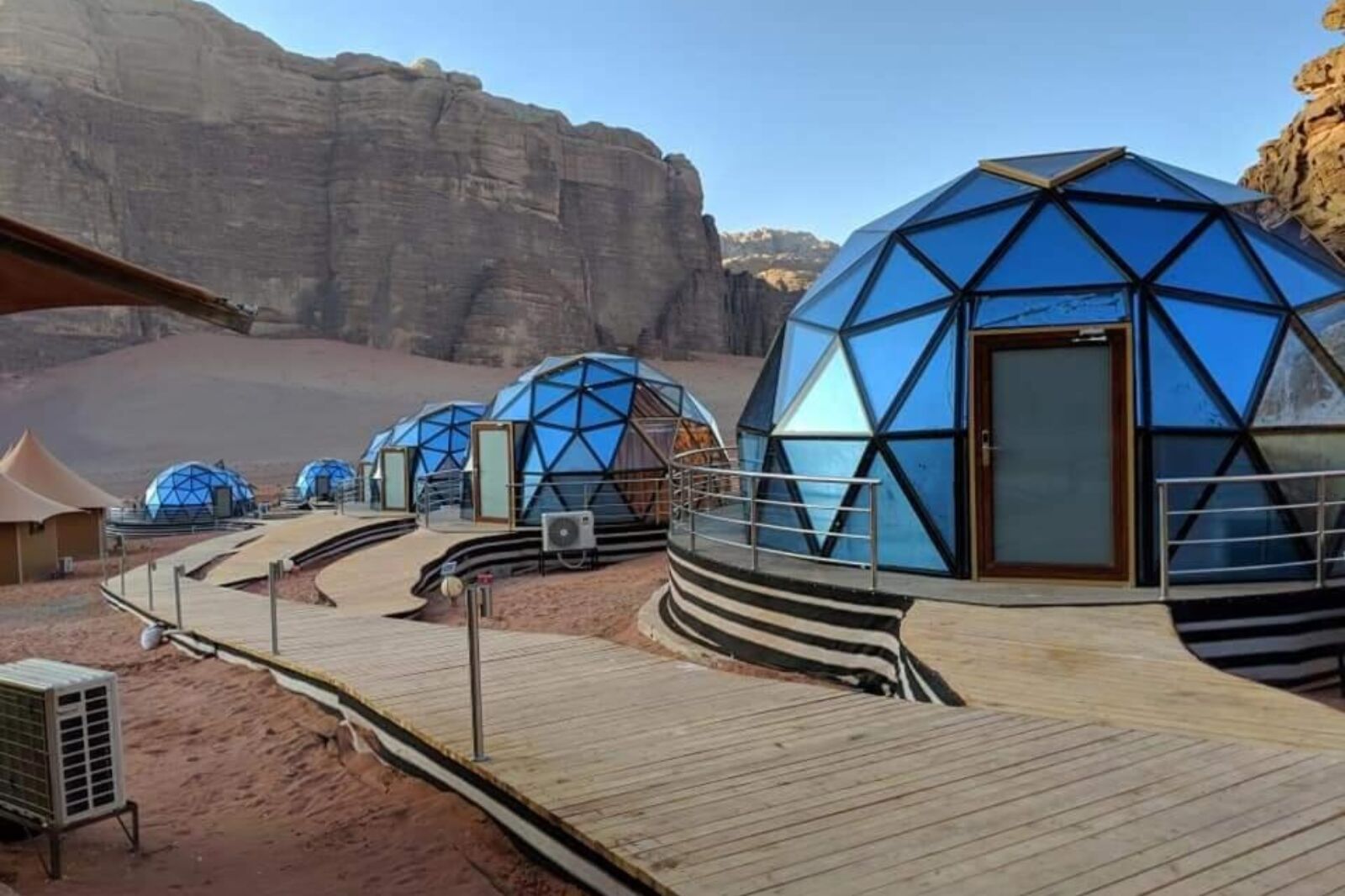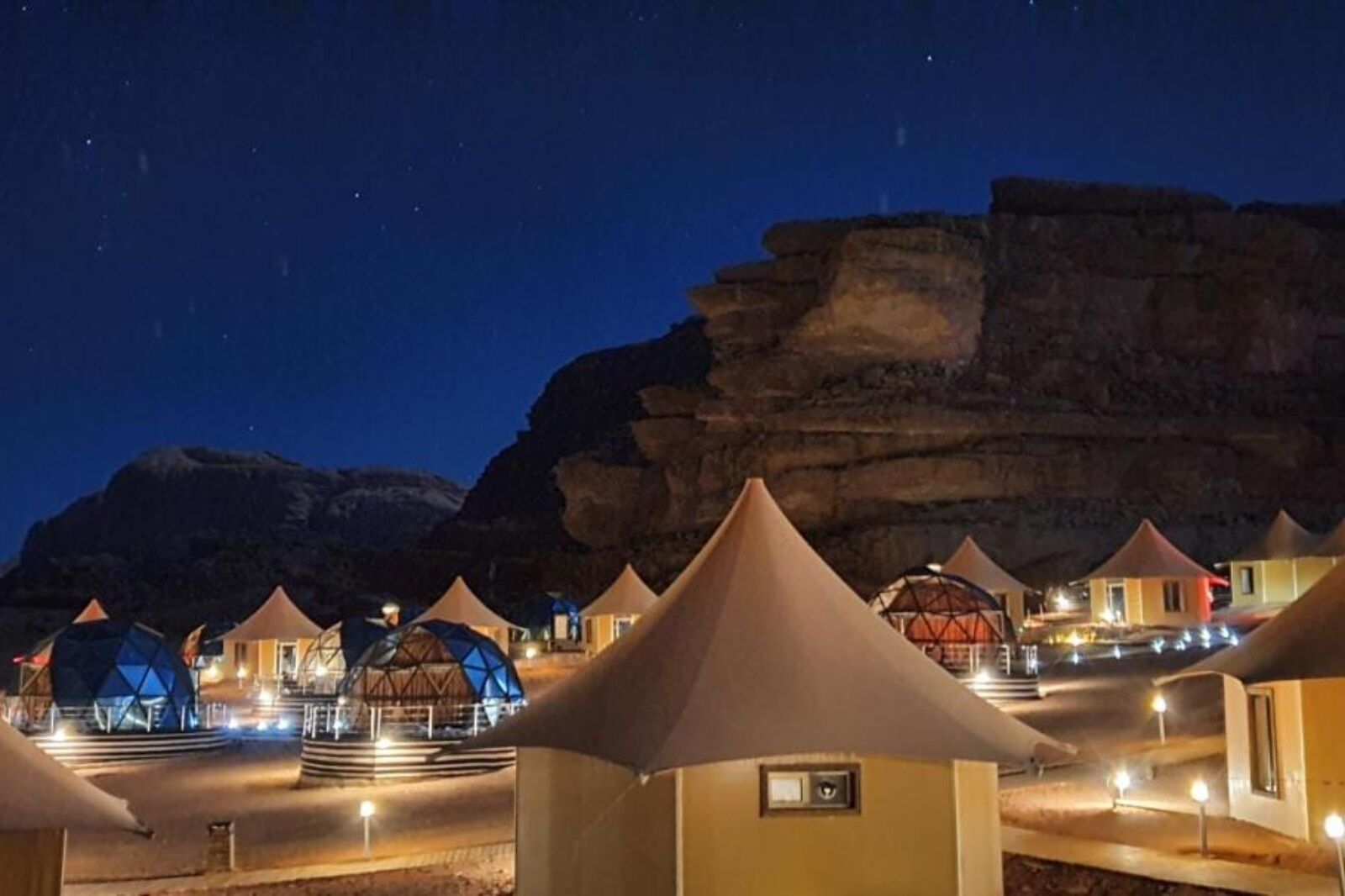 Every tent is individually designed, featuring stylish décor and comfortable beds. The outdoor spaces are perfect for enjoying Wadi Rum and some tents come complete with their own private terrace overlooking the valley. Or opt to stay in one of the luxurious glass domes where you will be surrounded by stars as you sleep.
The restaurant offers a range of international dishes such as steak, pasta, Arabian-style grilled meats, fresh salads, and desserts such as baklava. Guests can also enjoy themed dinners with traditional music and dancing, giving them an opportunity to experience authentic Bedouin culture in a unique setting.
What to do near Memories Aicha Luxury Camp
From its starring role in Lawrence of Arabia to the celebrated feature film, The Martian, Wadi Rum is renowned for its remarkable desert landscapes. For those looking to take a journey through this protected area it is recommended to plan ahead and take advantage of all that Wadi Rum has to offer.
Visitors can experience a range of activities such as camel trekking, sand-boarding, ATV quad biking, and stargazing under Wadi Rum's dark night sky. For those who prefer something more relaxing, Memories Aicha Luxury Camp also offers yoga classes and guided hikes through Wadi Rum's breathtaking sandstone mountains.
What did you think of this story?