11 Top-Rated Airbnbs in Destin, Florida, for the Ultimate Coastal Escape
Destin, Florida, is known for its sandy and emerald Gulf of Mexico beaches. Destin is your place if you're looking to immerse yourself in beautiful beaches, tasty seafood, and world-class fishing. It's also prime for family time and known for picturesque, challenging golf courses. These Airbnb Destin Florida properties set you up for easy access to everything the area has to offer — with a comfortable pad to relax in afterward. Bonus!
We hope you love the Airbnb Destin Florida stays we recommend! Just so you know, Matador may collect a small commission from the links on this page if you decide to book a stay. Listed prices are accurate as of the time of publication.
Modern oceanfront condo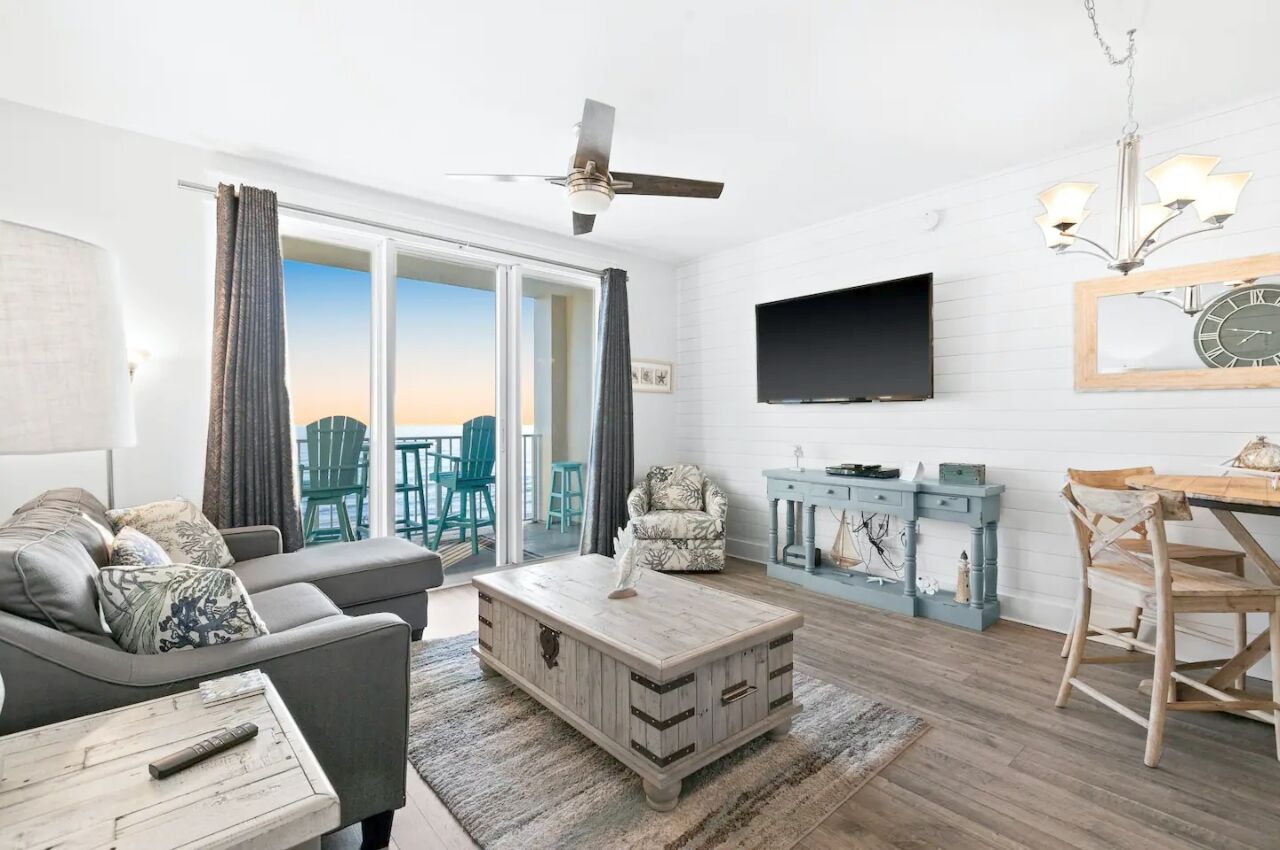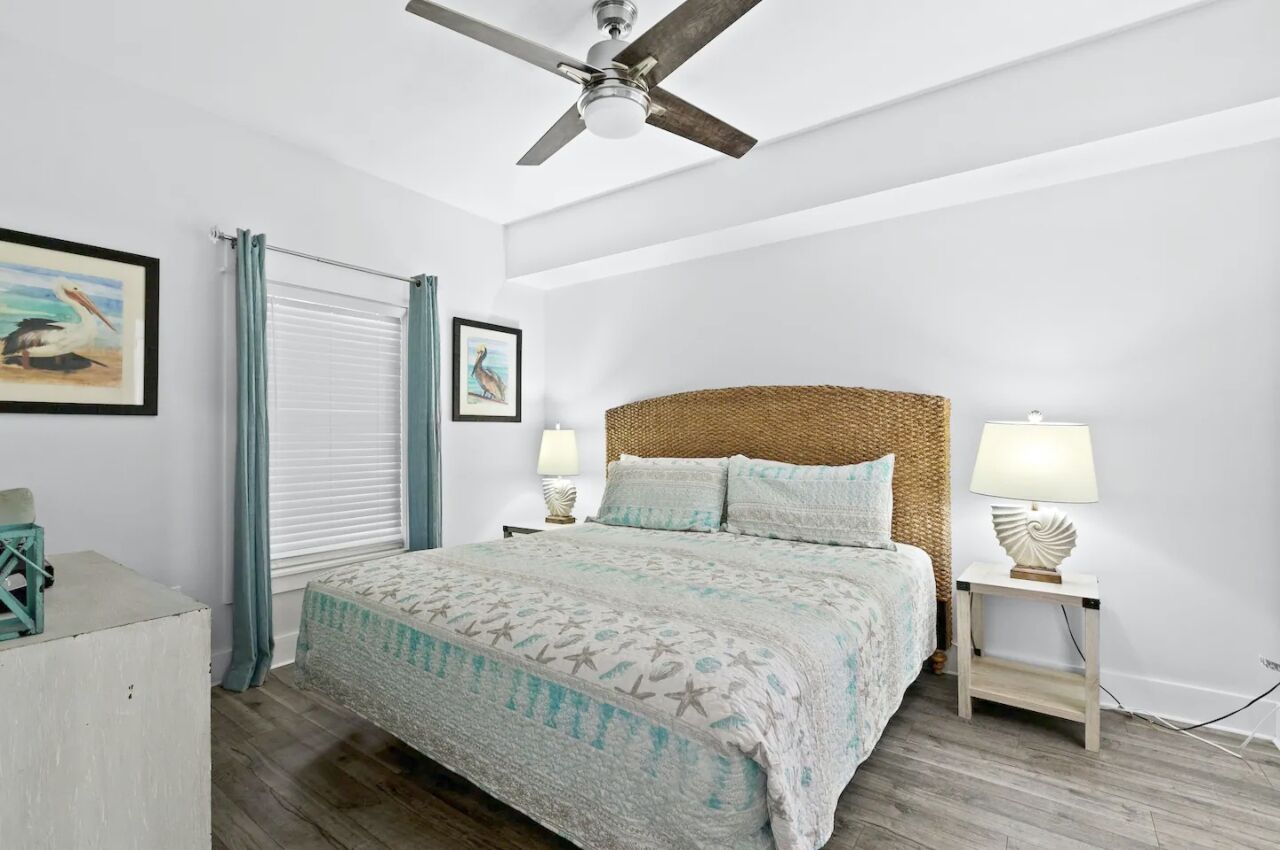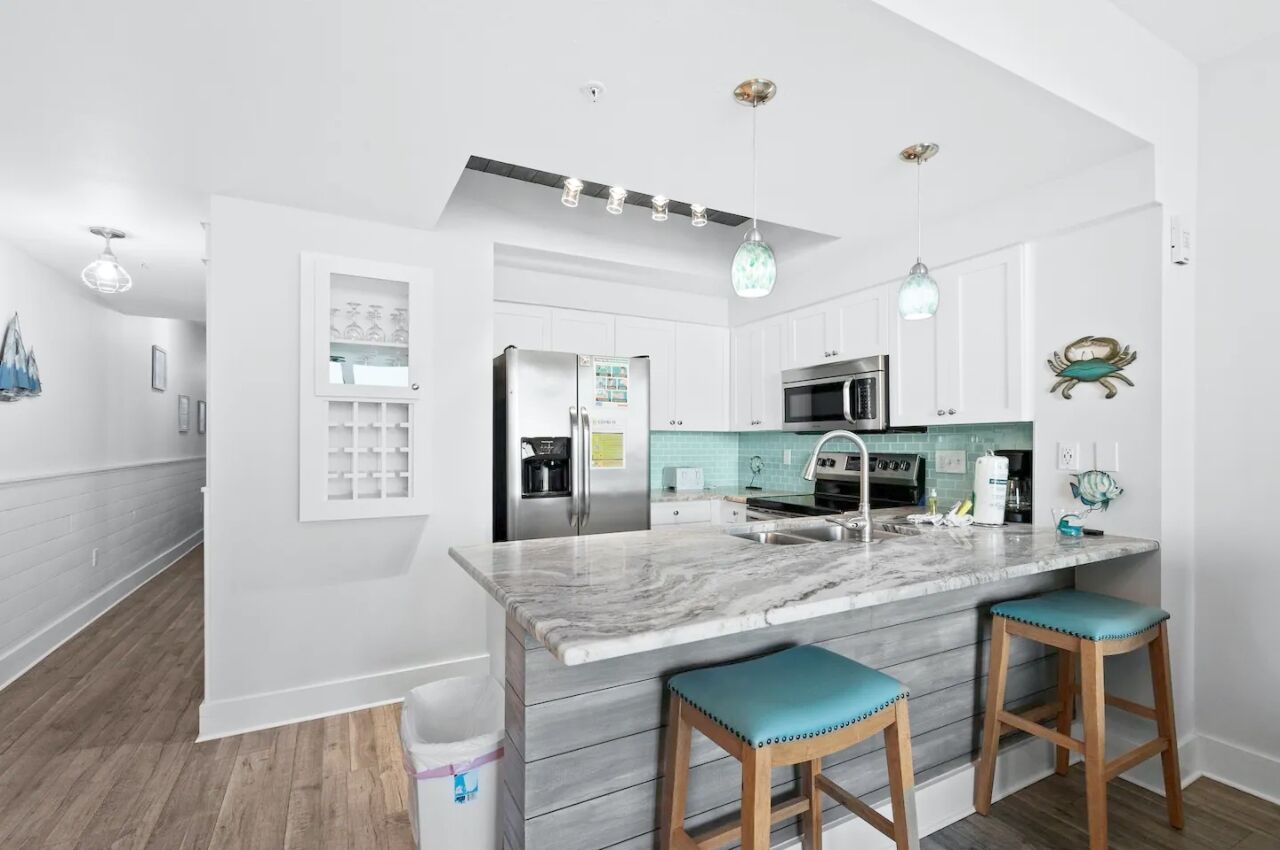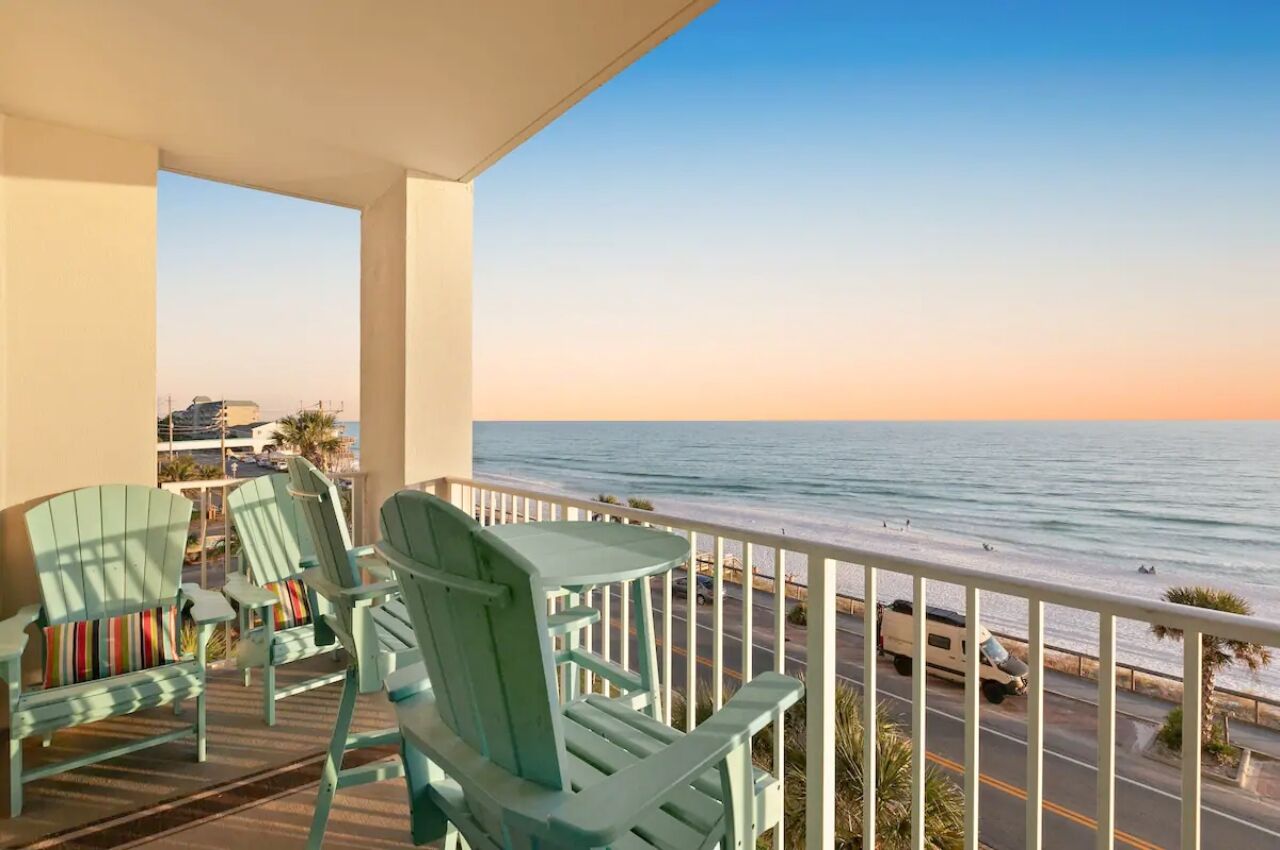 Enjoy some fun in the sun with this waterfront condo. The condo features a fully equipped kitchen with stainless steel appliances, a breakfast bar, and a spacious living room with sliding glass doors leading to the patio area. The furnished patio area faces the gorgeous waterfront, and it's perfect for relaxing after a long day at the beach.
Six guests, one bedroom
Price: $358 per night
A wave from it all beach home with private patio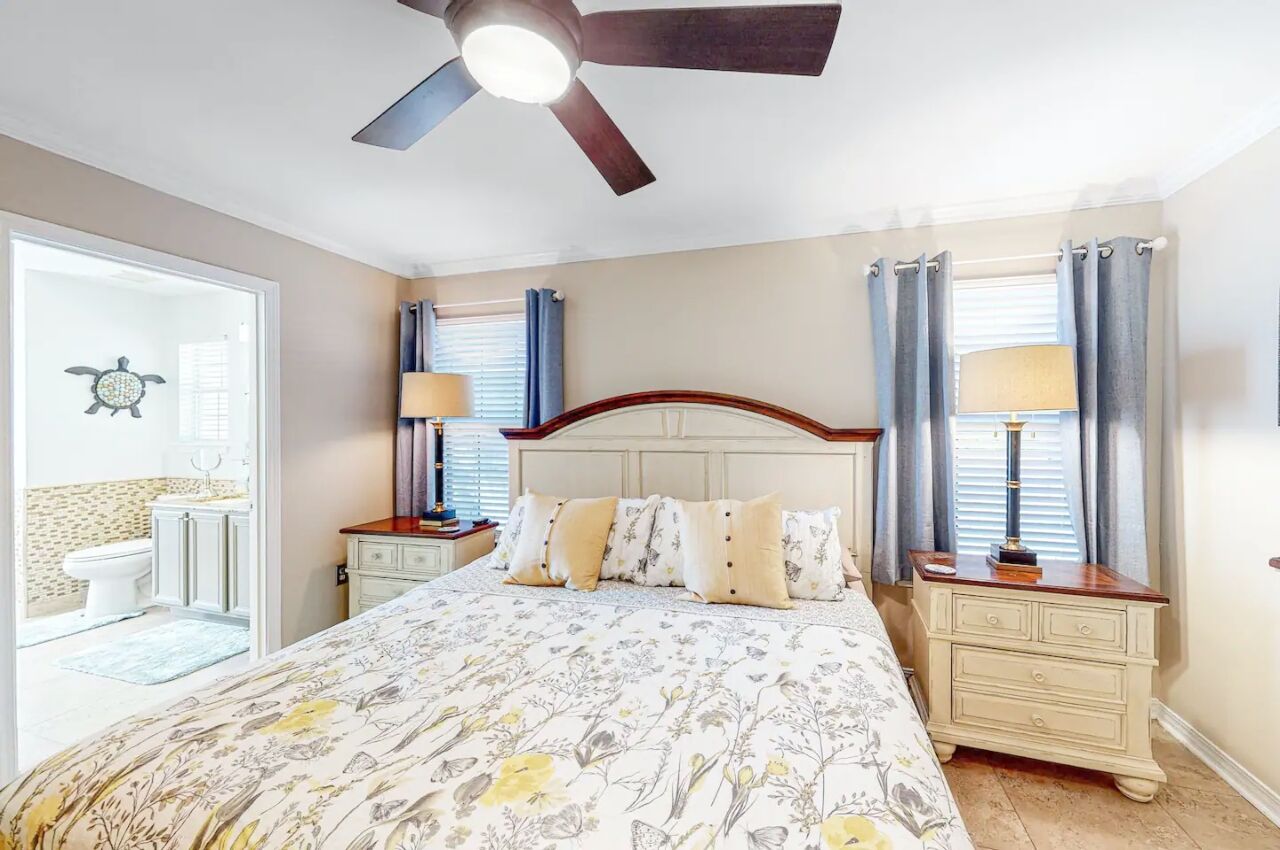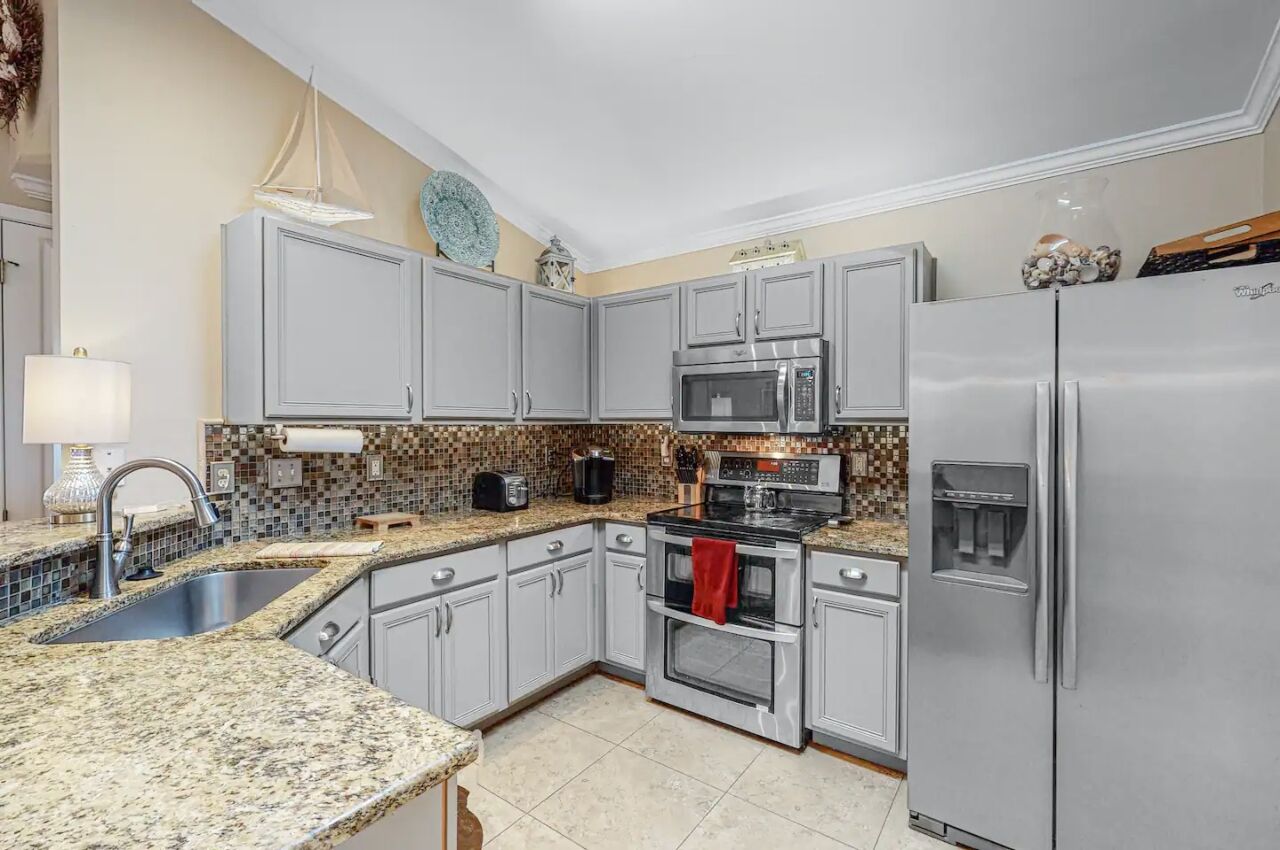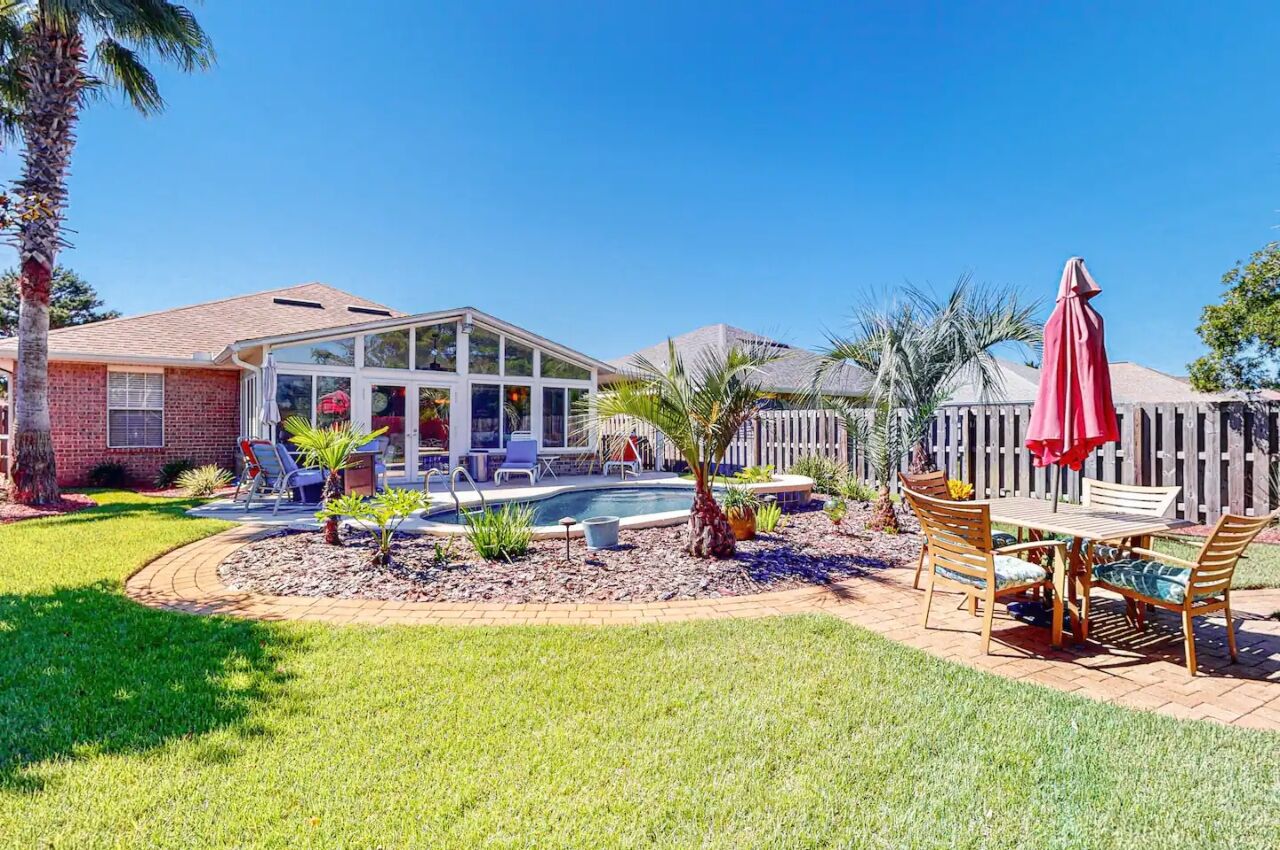 Gather up your family and friends and call this beach adobe your home base for your Destin, Florida, getaway. This spacious and cozy home has everything you need for a family or friend vacation. The house has all its living space located on the ground floor, making them accessible for anyone, and there is a full kitchen equipped with all appliances and a breakfast bar. The vast living room has board games and all forms of entertainment and has a door that leads to a private enclosed yard. Outside is a private pool, fire pit, and outdoor area perfect for grilling out in the Florida sun.
Eight guests, four bedrooms
Price: $198 per night
Heavenly Days on beach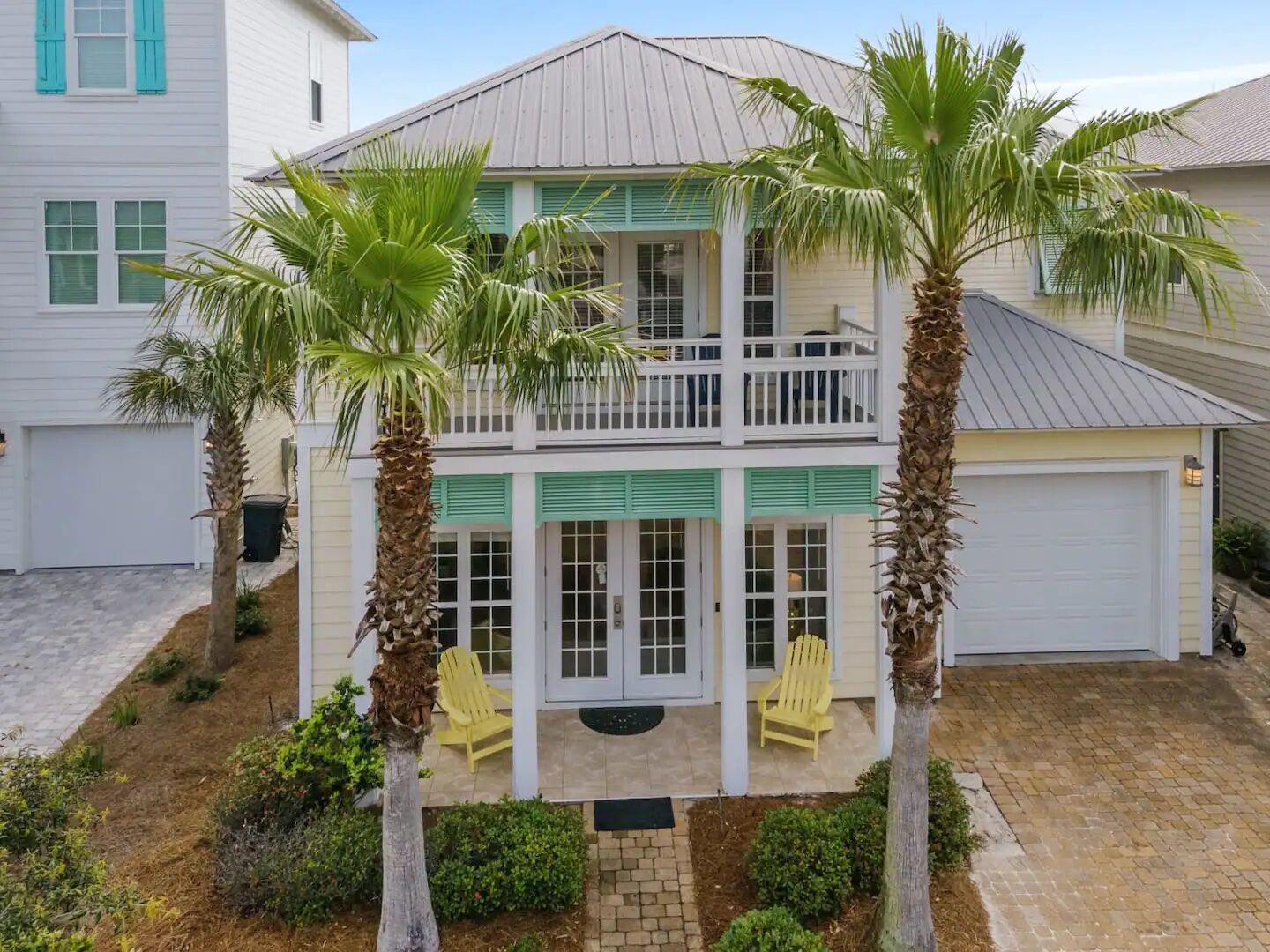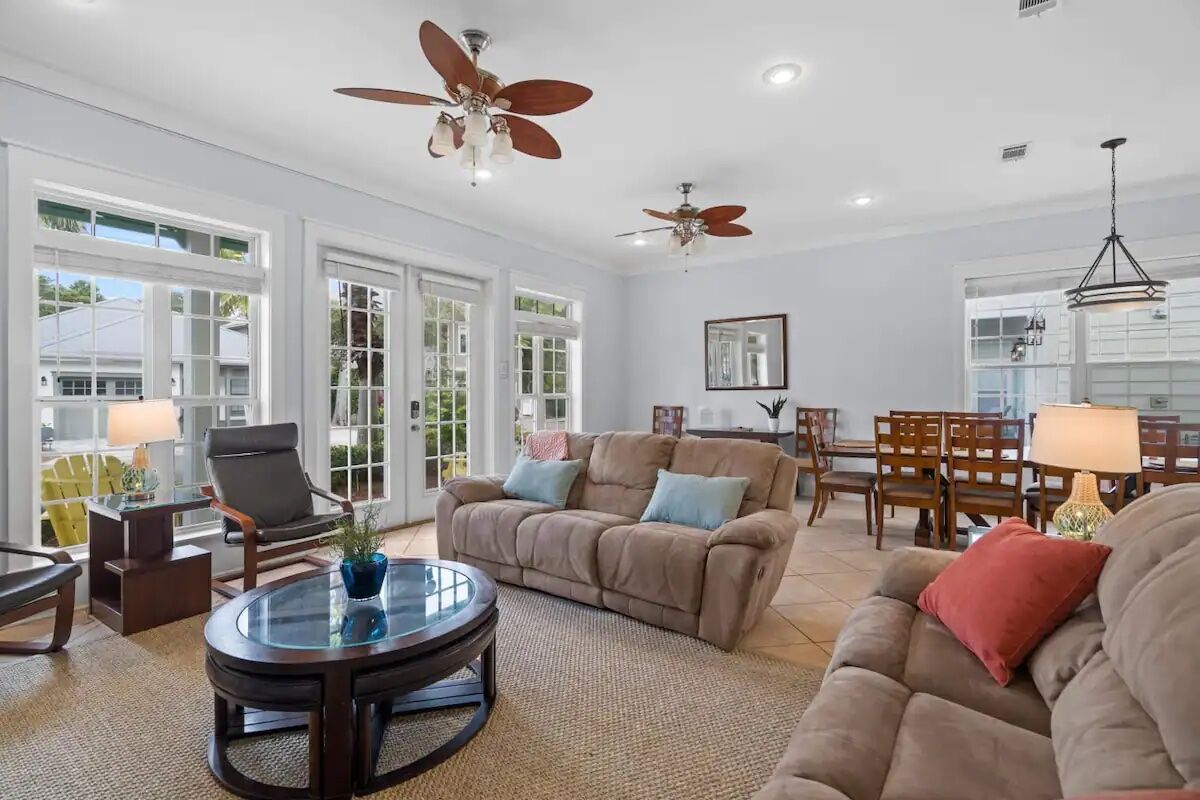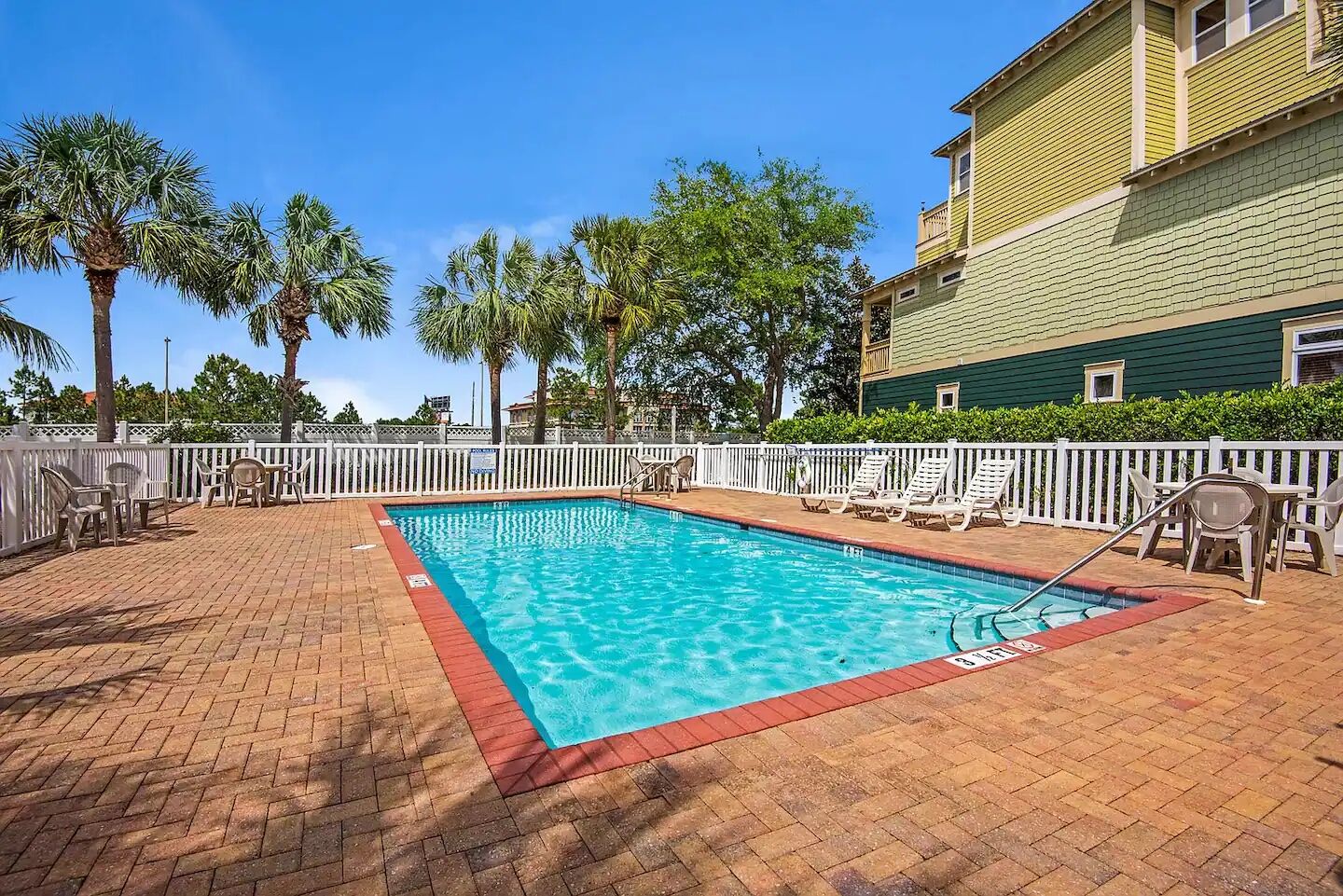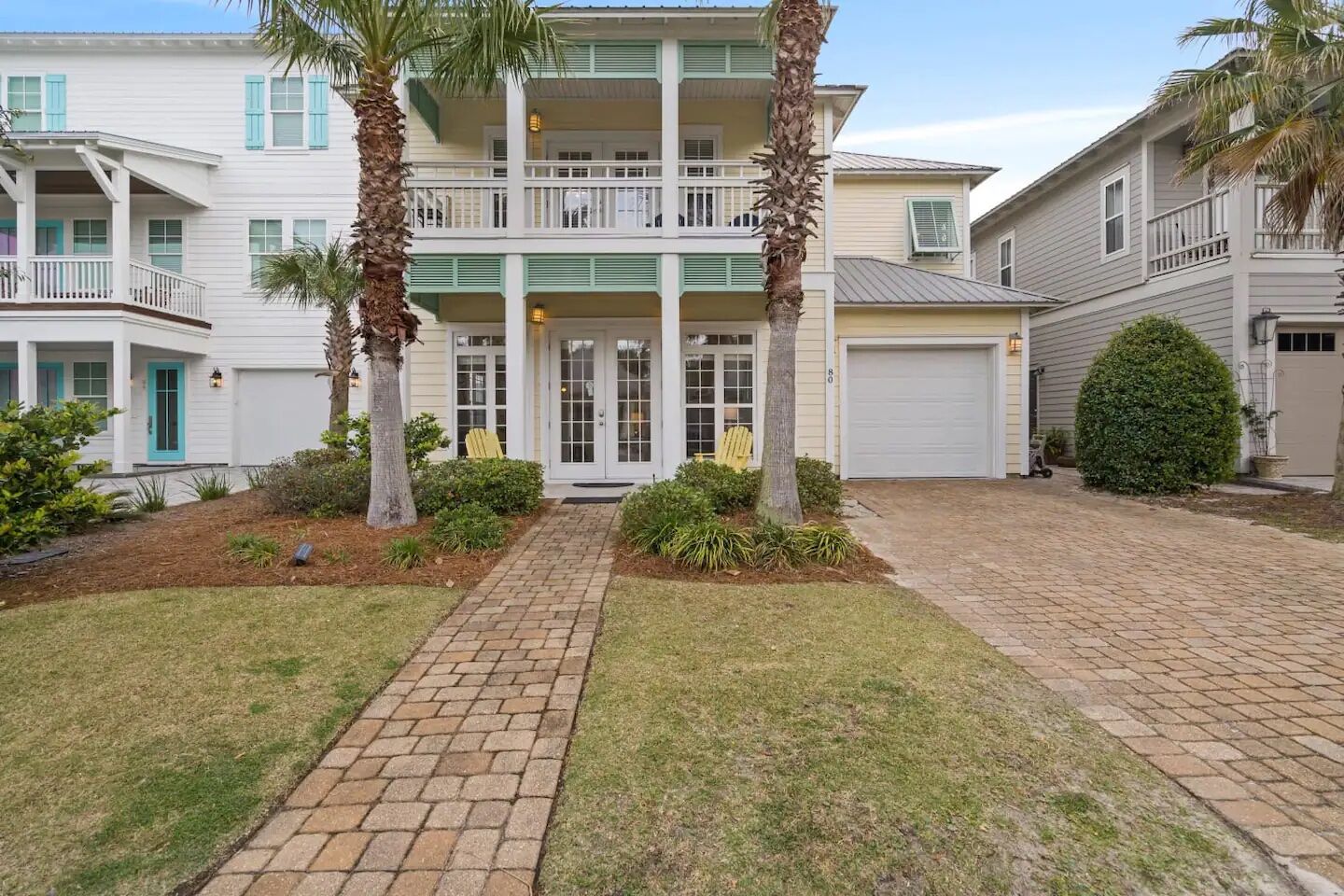 Vacation is supposed to be heavenly, after all — so you might as well book this property in Destin's acclaimed Emerald Waters community just outside the city center. THe owner promises no more that 490 steps to the beach — and that's if you take small steps. In addition to nearby waves, take advantage of the pool and a cozy outdoor deck and patio ideal for lazy happy hours. There's something about fruity cocktails that just goes so well with the calm waters of the Gulf of Mexico, and this home has room for your entire crew to take advantage. Accommodating up to 14, this property is the best deal in Destin — and that's before your step count to the beach is taken into consideration.
Fourteen guests, four bedrooms
Price: $205 per night
Traveling to Florida? Check out Matador's guides to the best places to stay in the state:
SeaBlue house with heated pool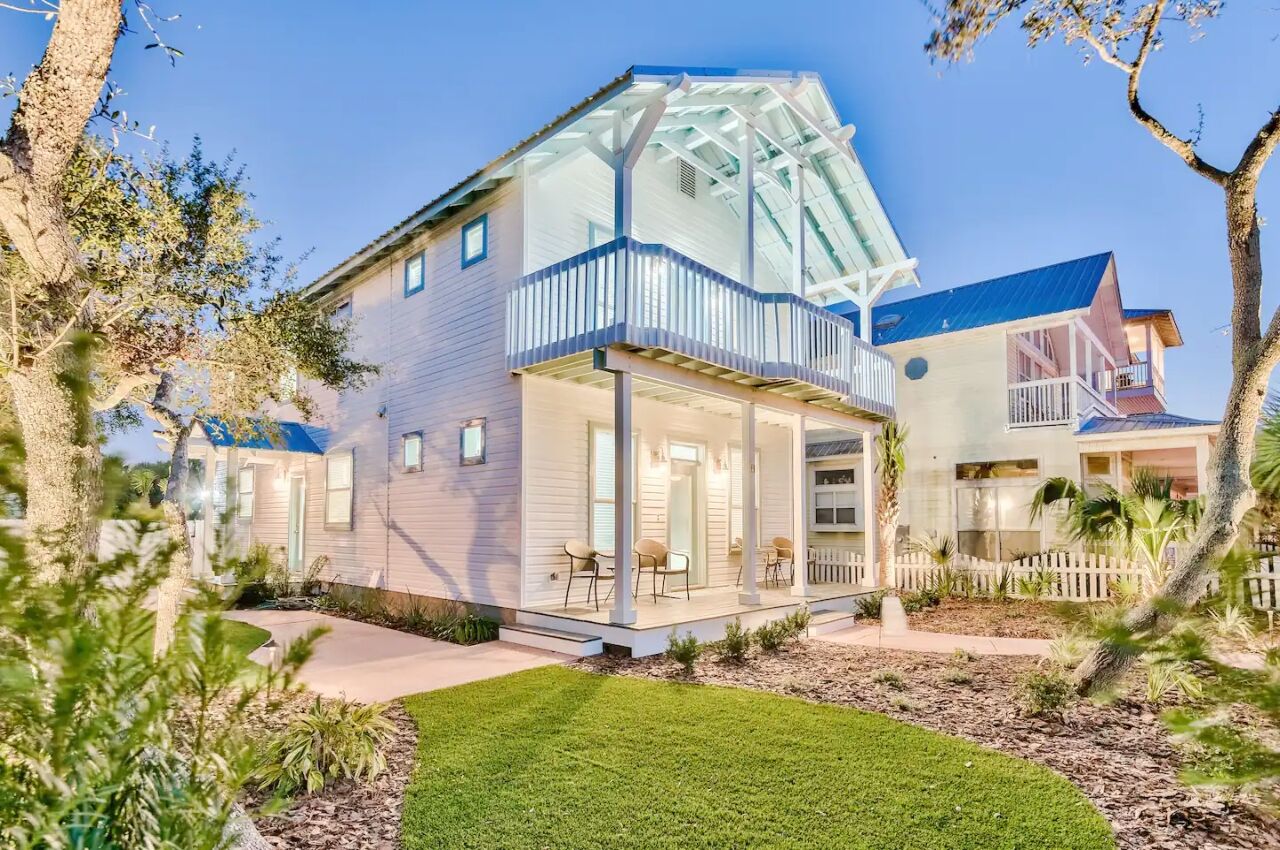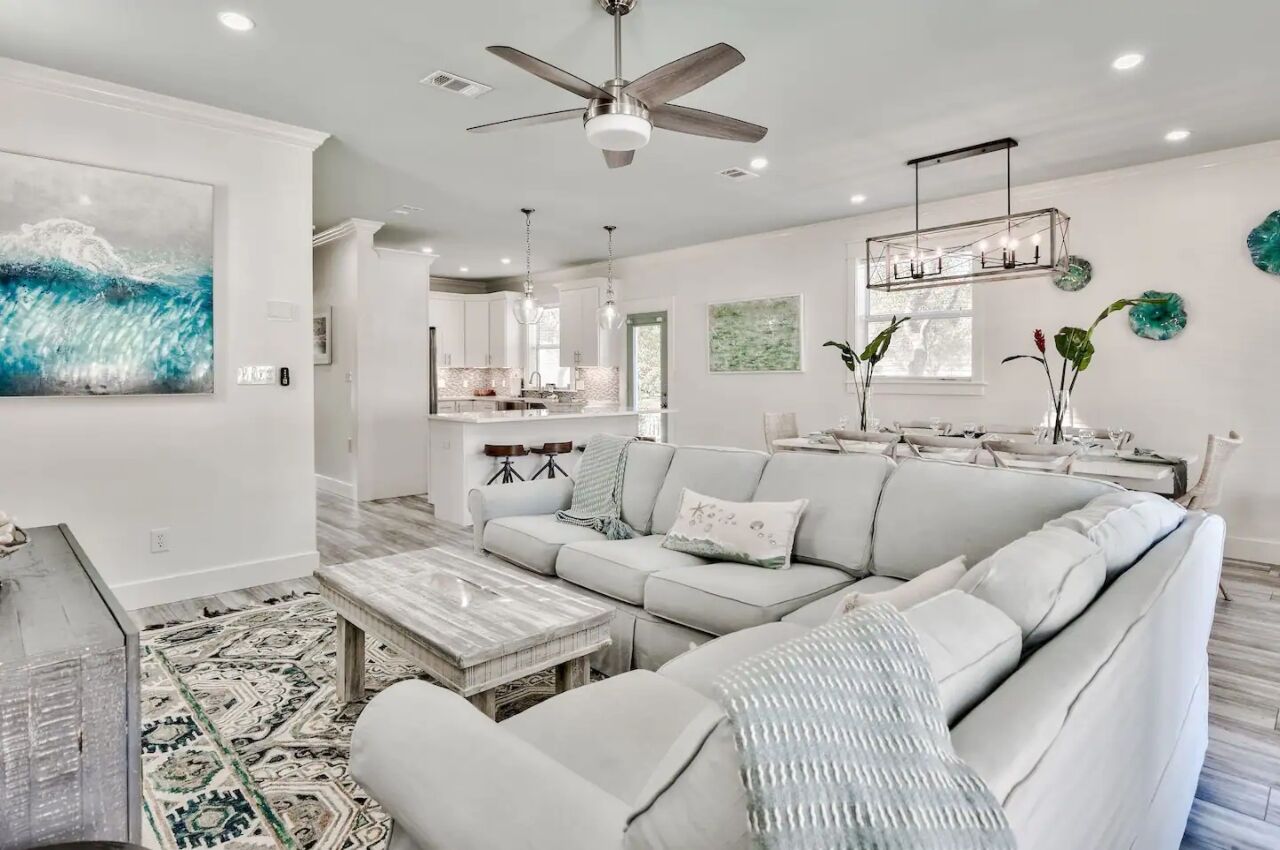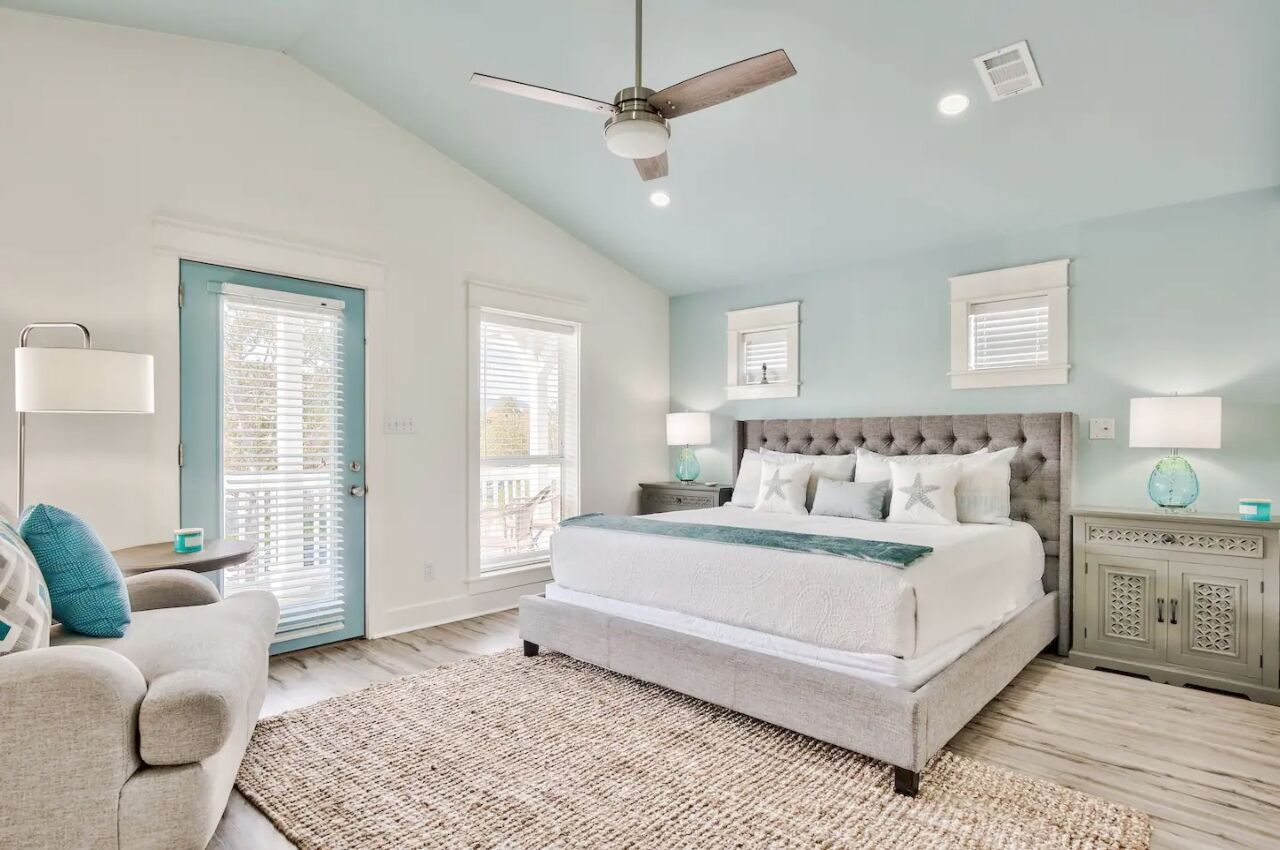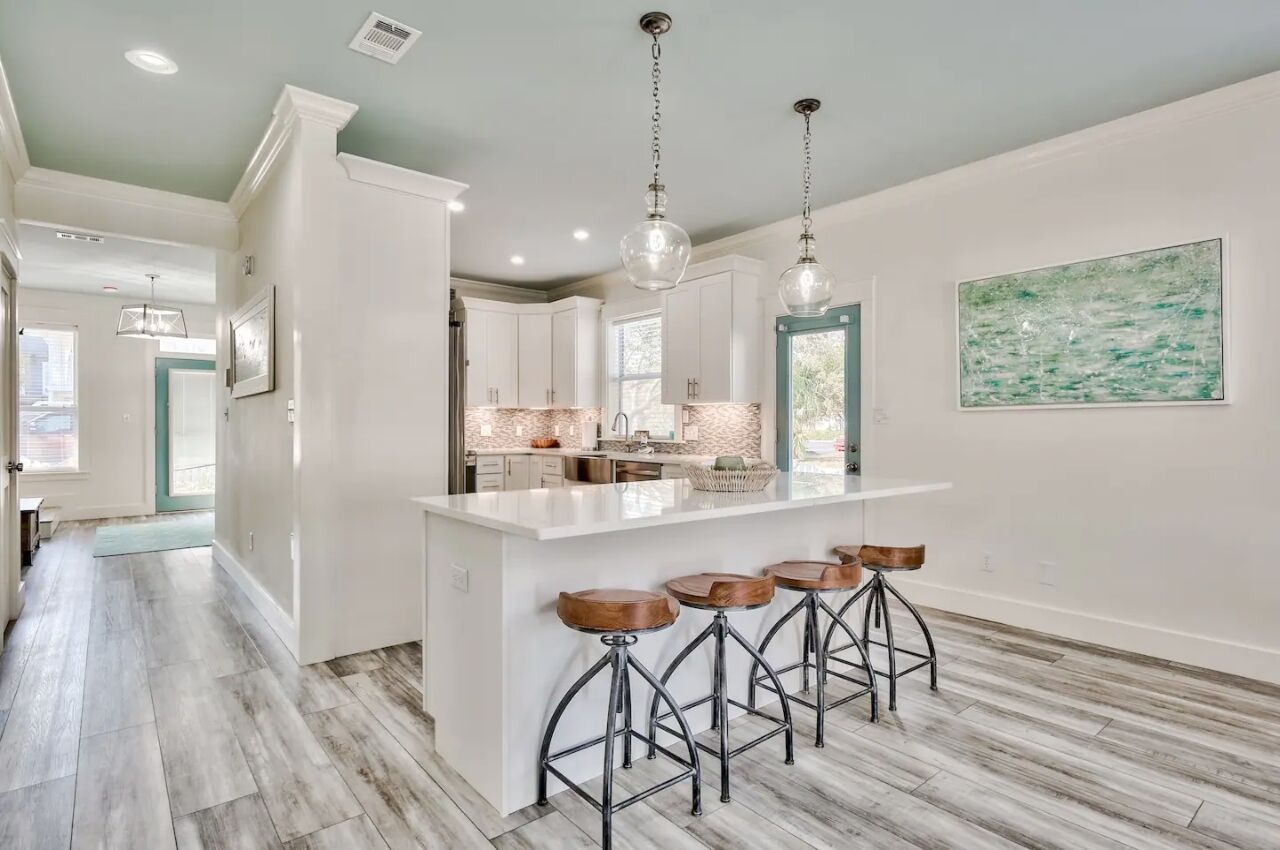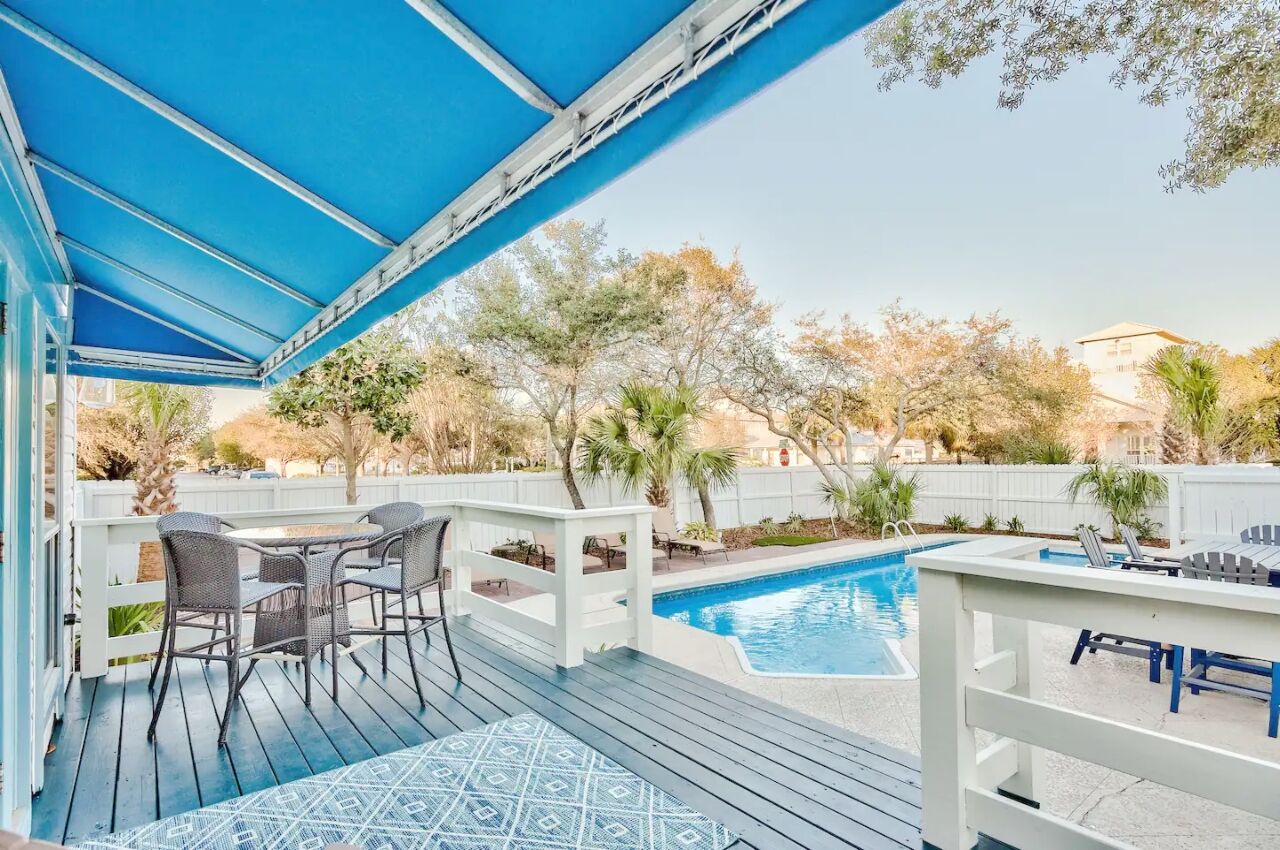 This remodeled home is the perfect place for your dream beach vacation. This beach home features a chef-like kitchen with all the appliances that one would need to cook up a meal for the whole family, along with a dining table fit for ten and a breakfast bar made for four people. The spacious living room opens up the bright beachy home and has doors that lead to the deck, the backyard, pool, and hot tub. There are multiple seating options, a gas grill, and an outdoor shower to rinse off the sand from the beach.
Twelve guests, four bedrooms
Price: $948 per night
Spacious condo just steps from emerald waters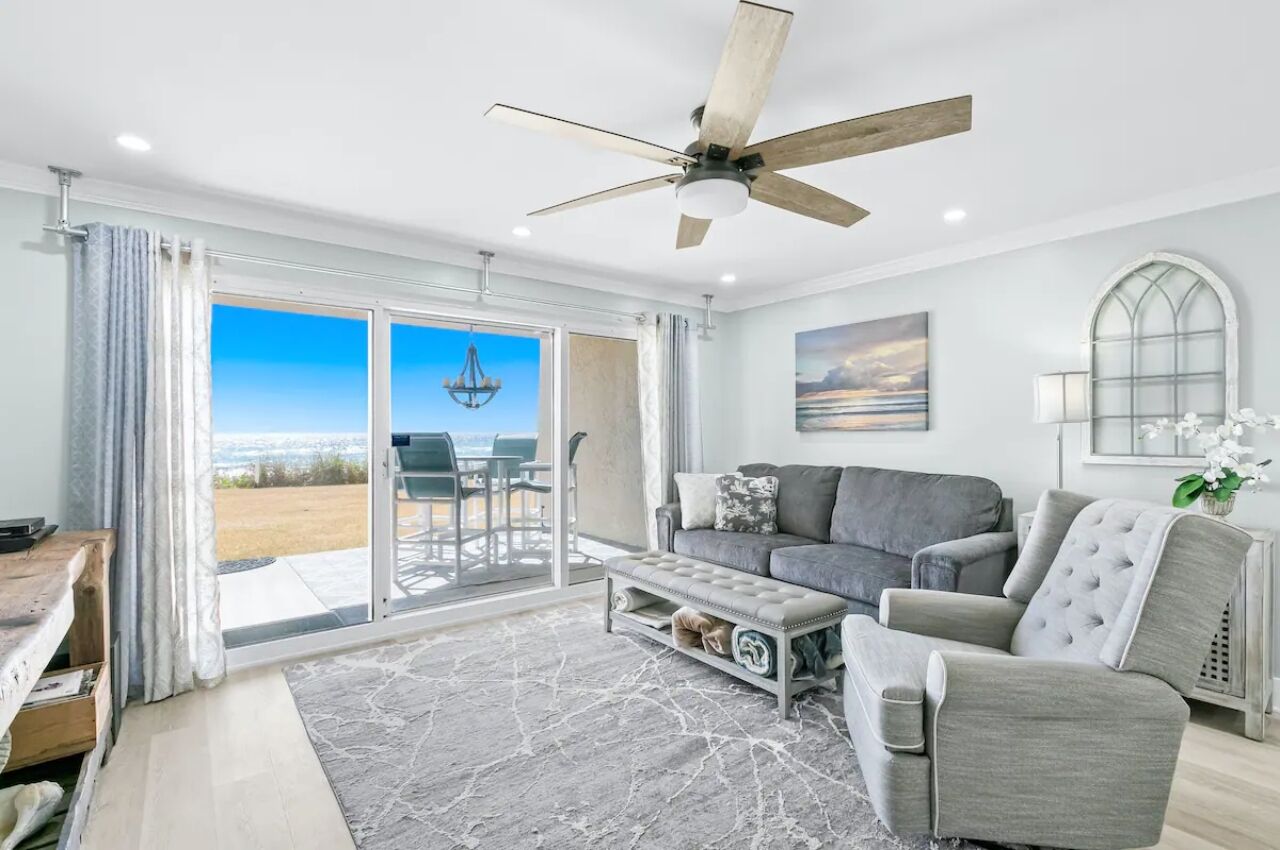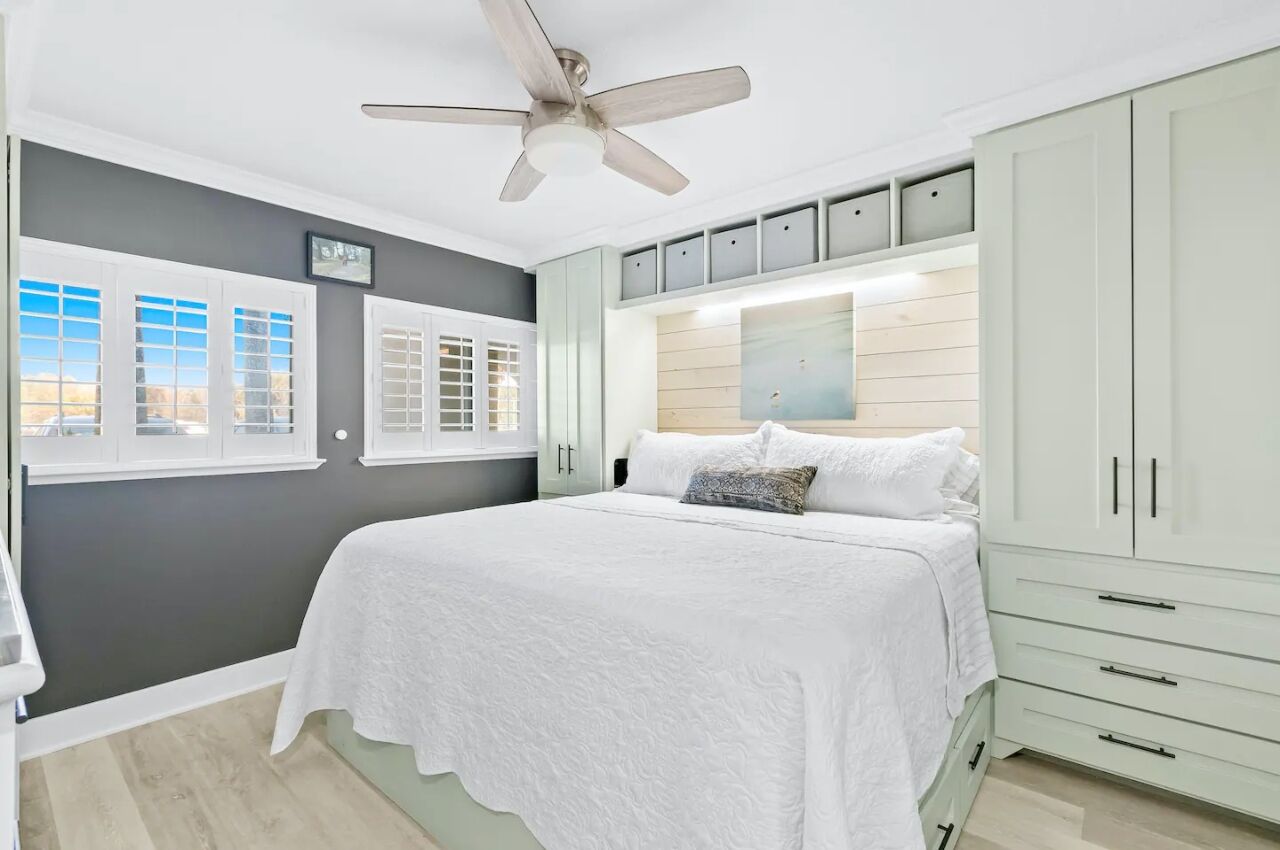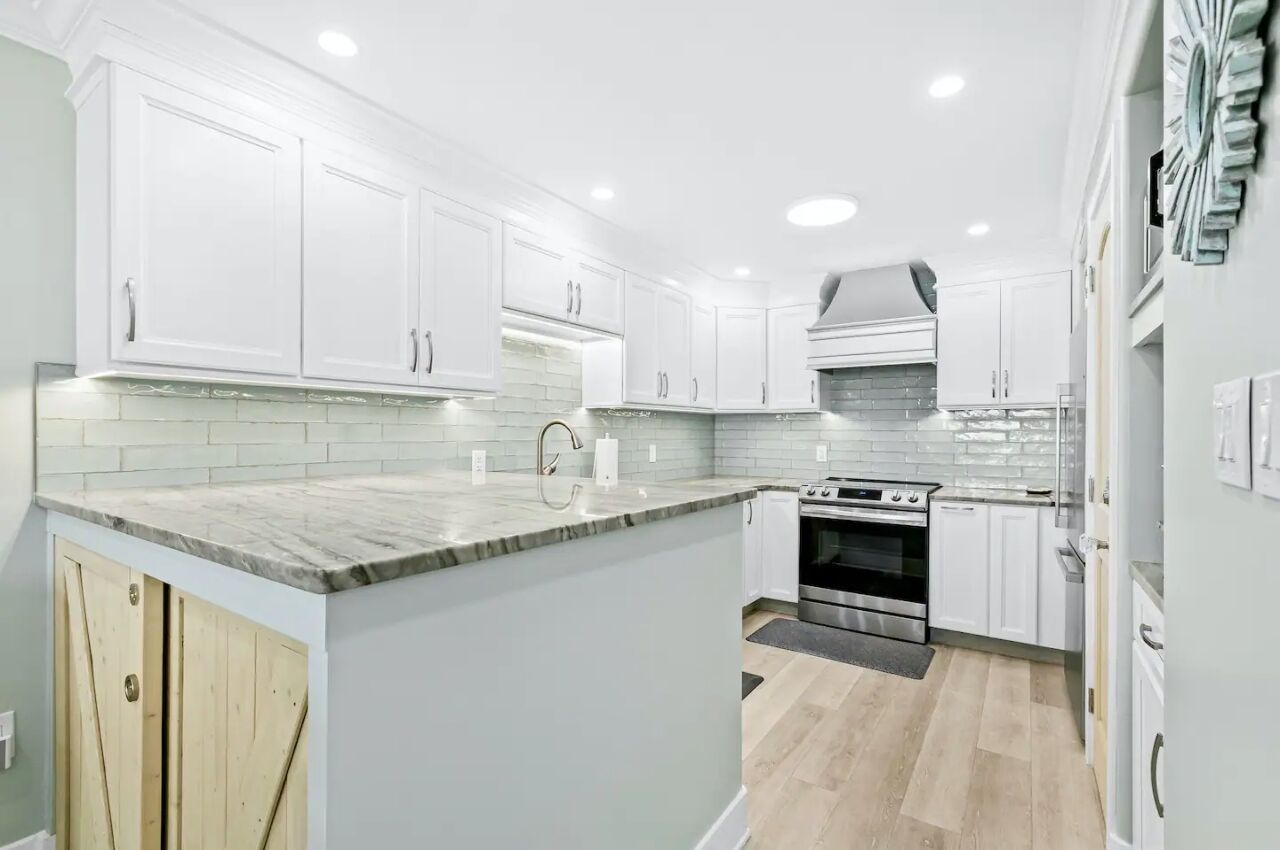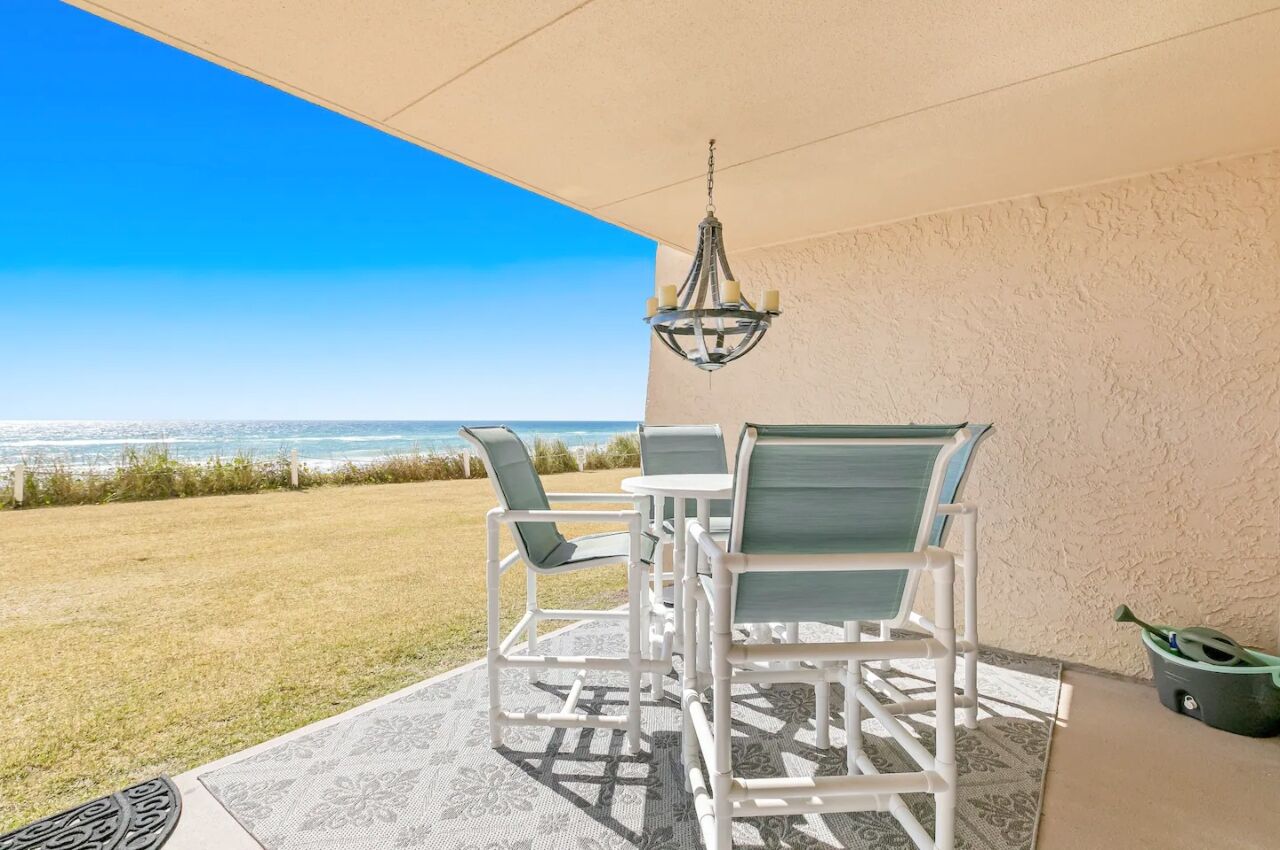 Relax, hang out on the beach, and repeat could be your regular route at this remote oceanfront space. This secluded condo is the perfect place for couples or singles to come and relax and get away from it all. It features a full kitchen and spacious living room that leads out to the patio with front row seats of the stunning ocean.
Four guests, one bedroom
Price: $222 per night
Beach getaway with private beach access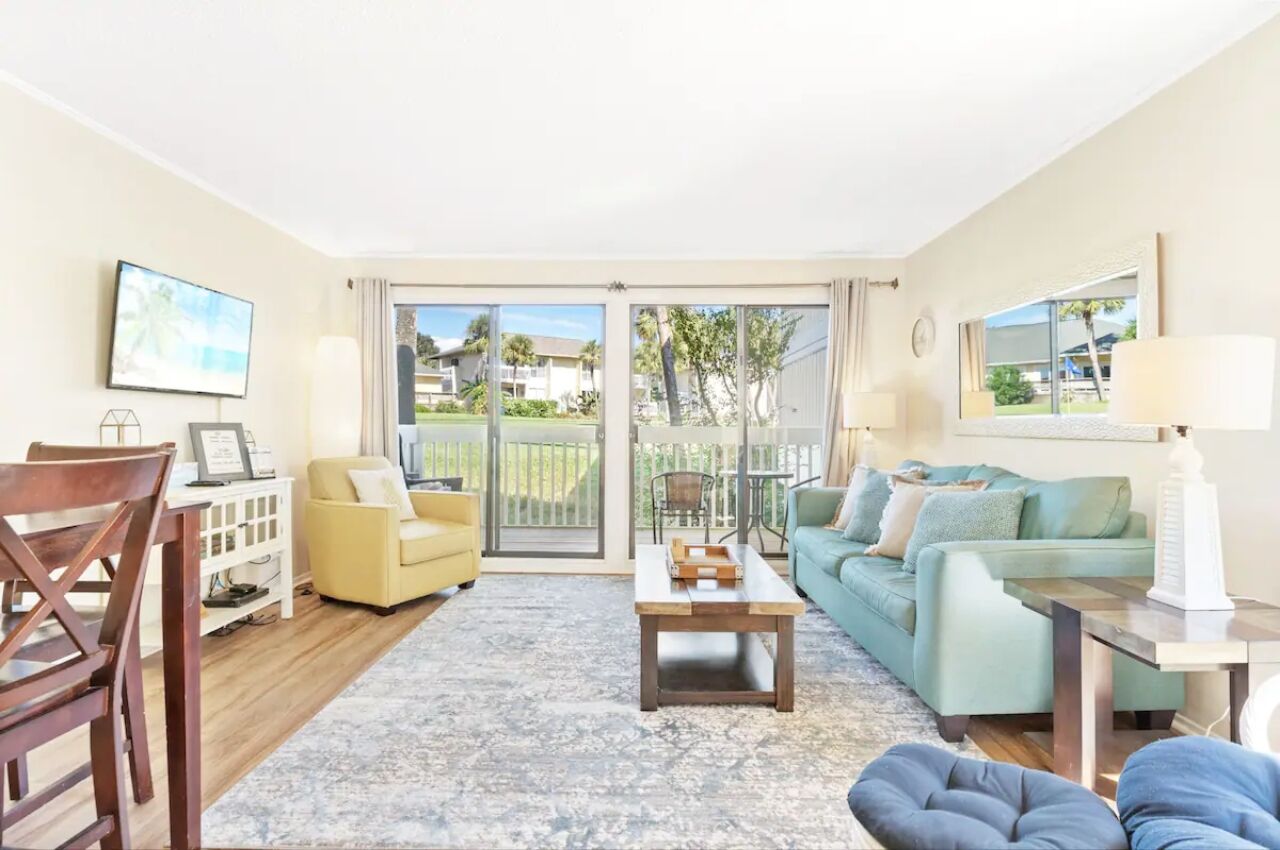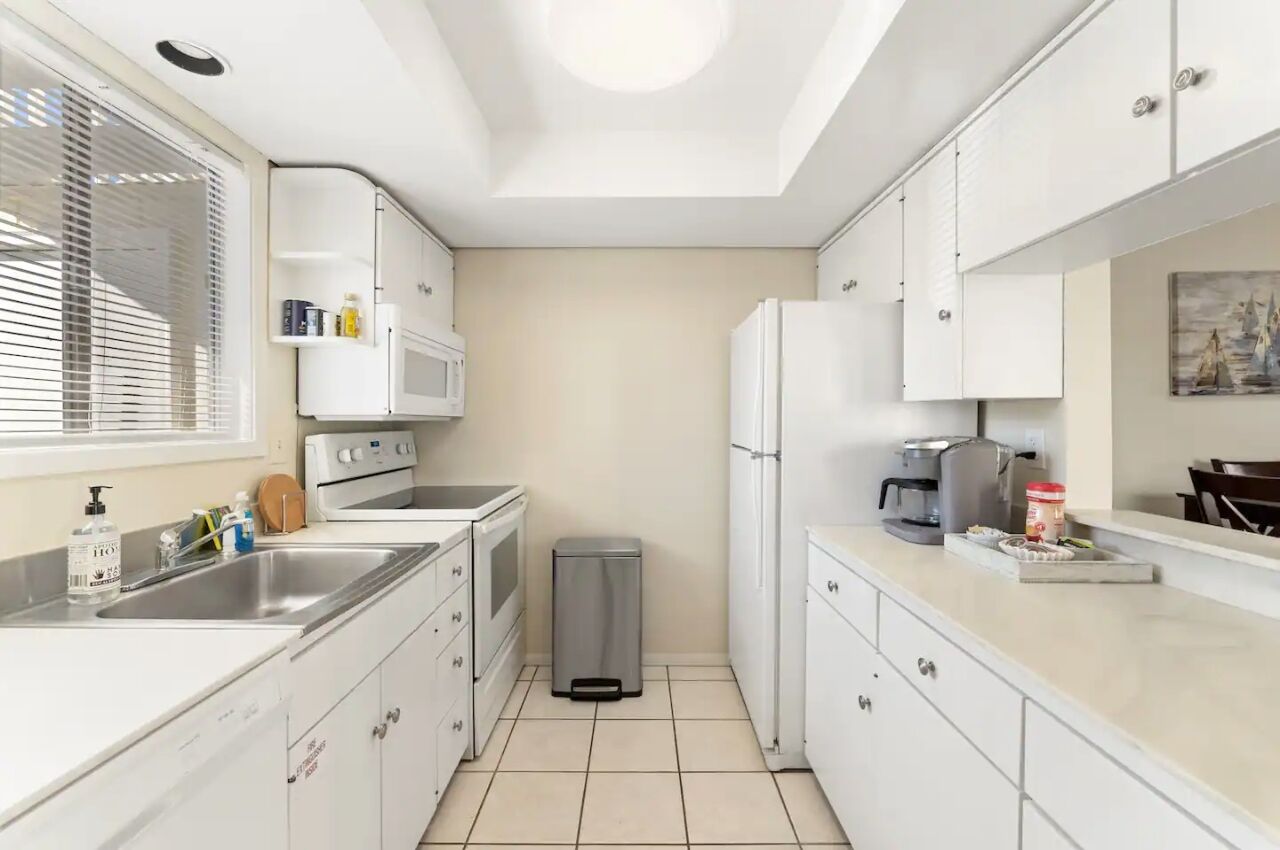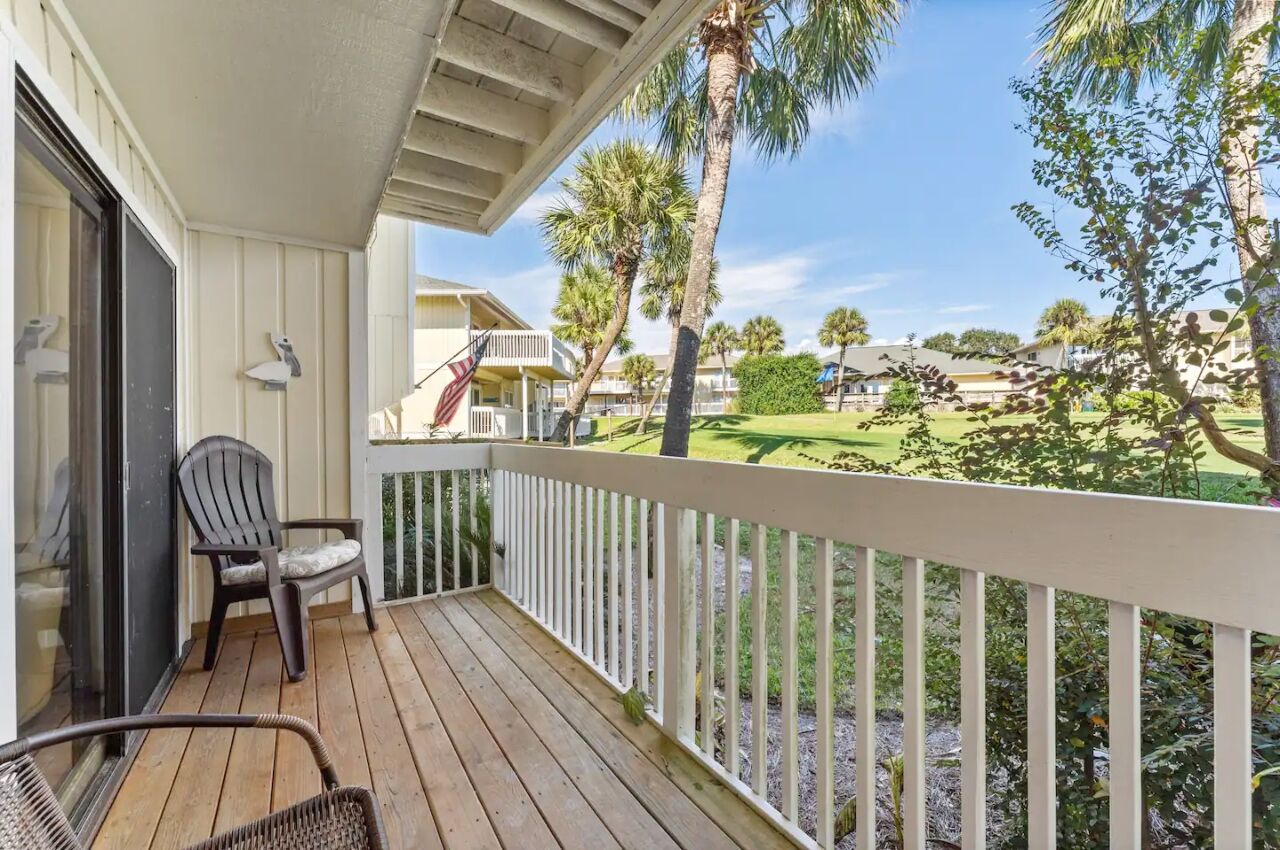 This Airbnb Destin Florida property is perfect for a peaceful beach getaway. This first-floor condo has a 24 hour guarded and gated resort on 43 acres. Enjoy the amenities like private beach access, five pools, tennis courts, shuffleboard, and more. This newly renovated condo has a full kitchen living space with doors leading to the patio area.
Six guests, one bedroom
Price: $168 per night
Sterling Sands condo with expansive patio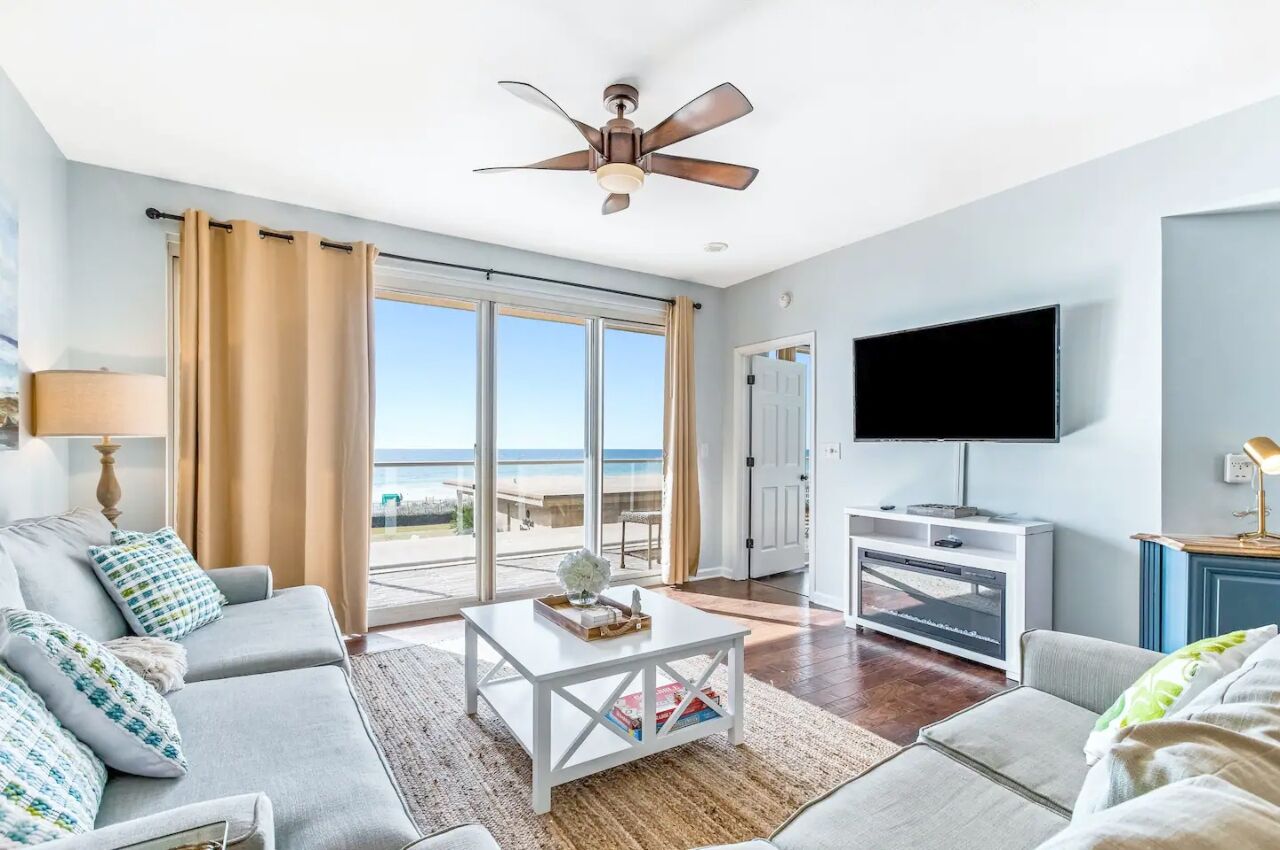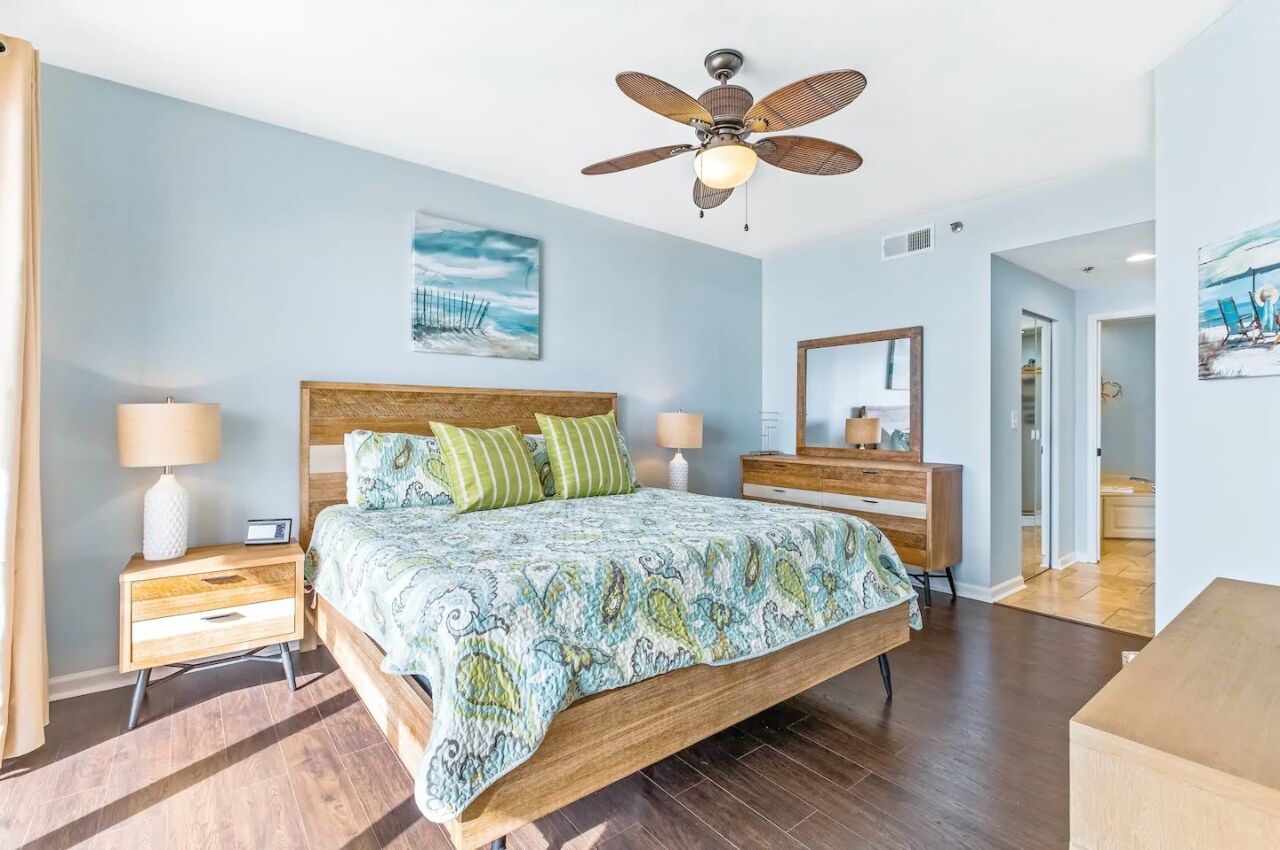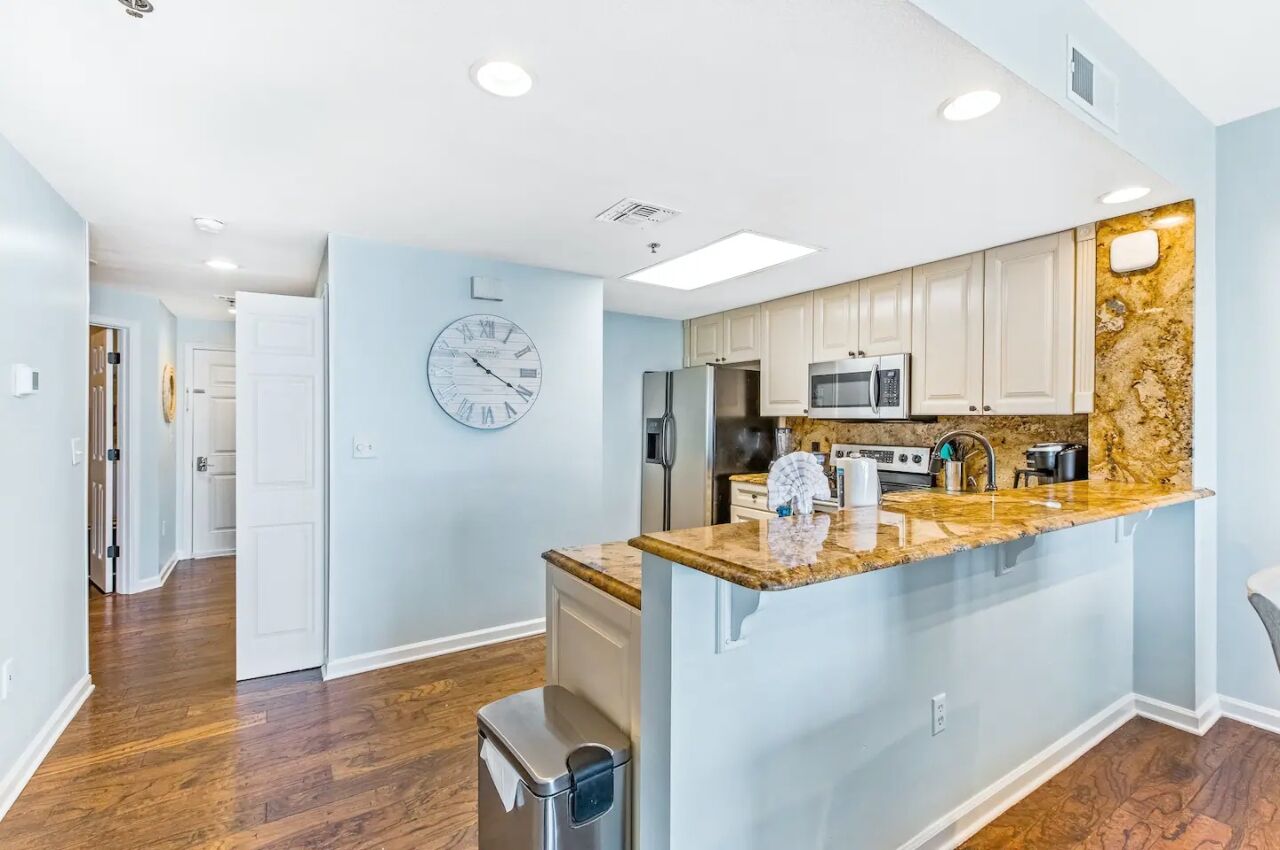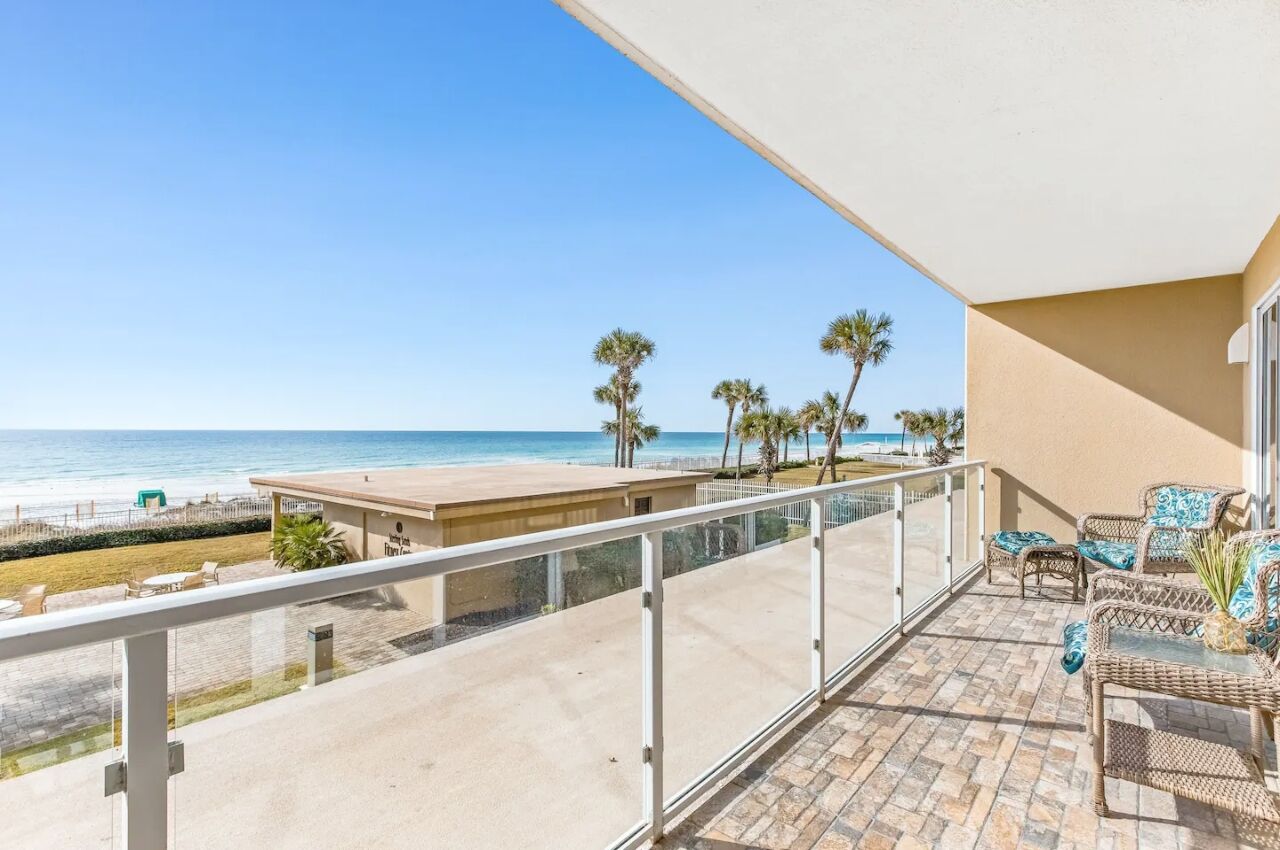 Here is another gorgeous oceanfront view condo for your next Destin getaway. This stunning oceanfront condo has a kitchen and spacious living room that leads to the extended balcony outside. Each bedroom is equipped with a ceiling fan and television. The apartment is just a short walk away from The Back Porch and just half a mile away from Henderson Beach State Park, where there is plenty of wildlife to see and fish to catch.
Six guests, two bedrooms
Price: $518 per night
Destiny Beach Villa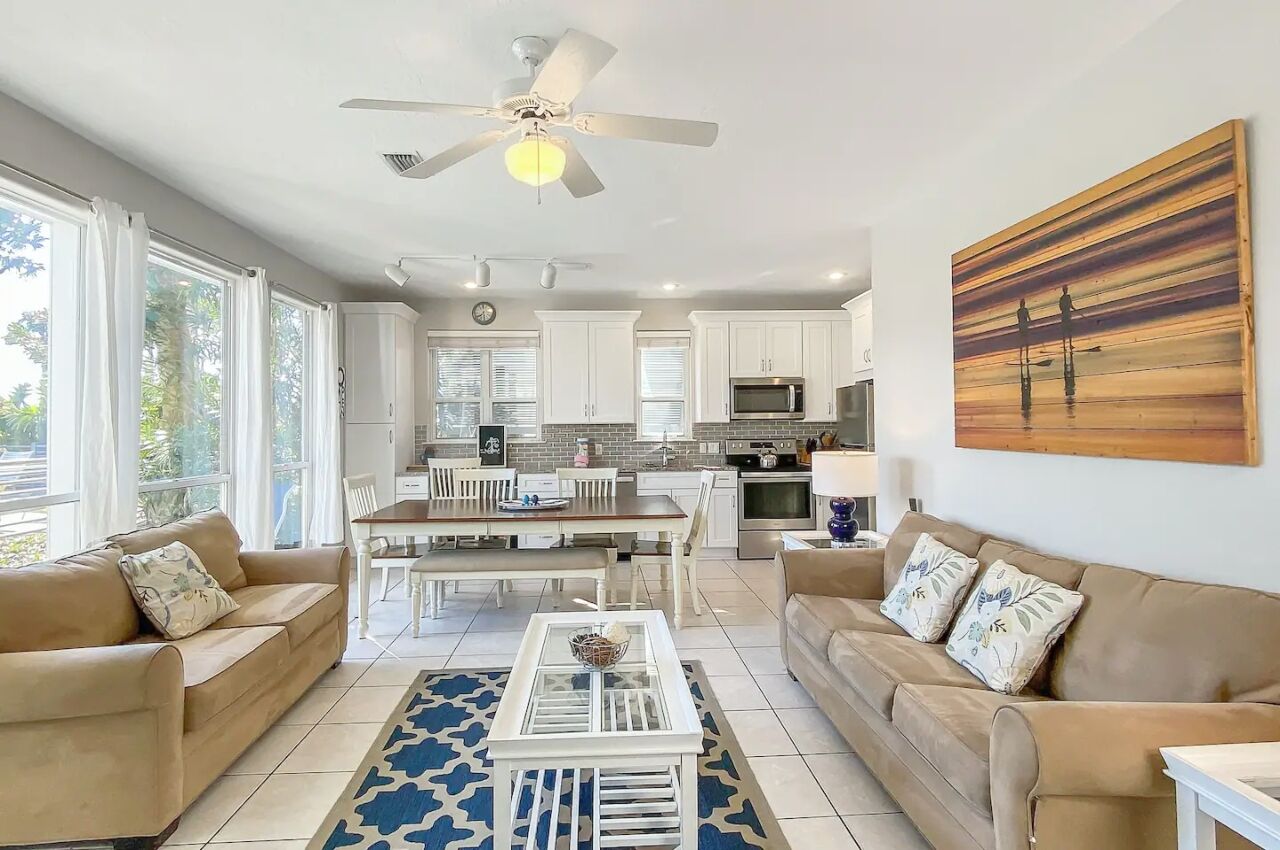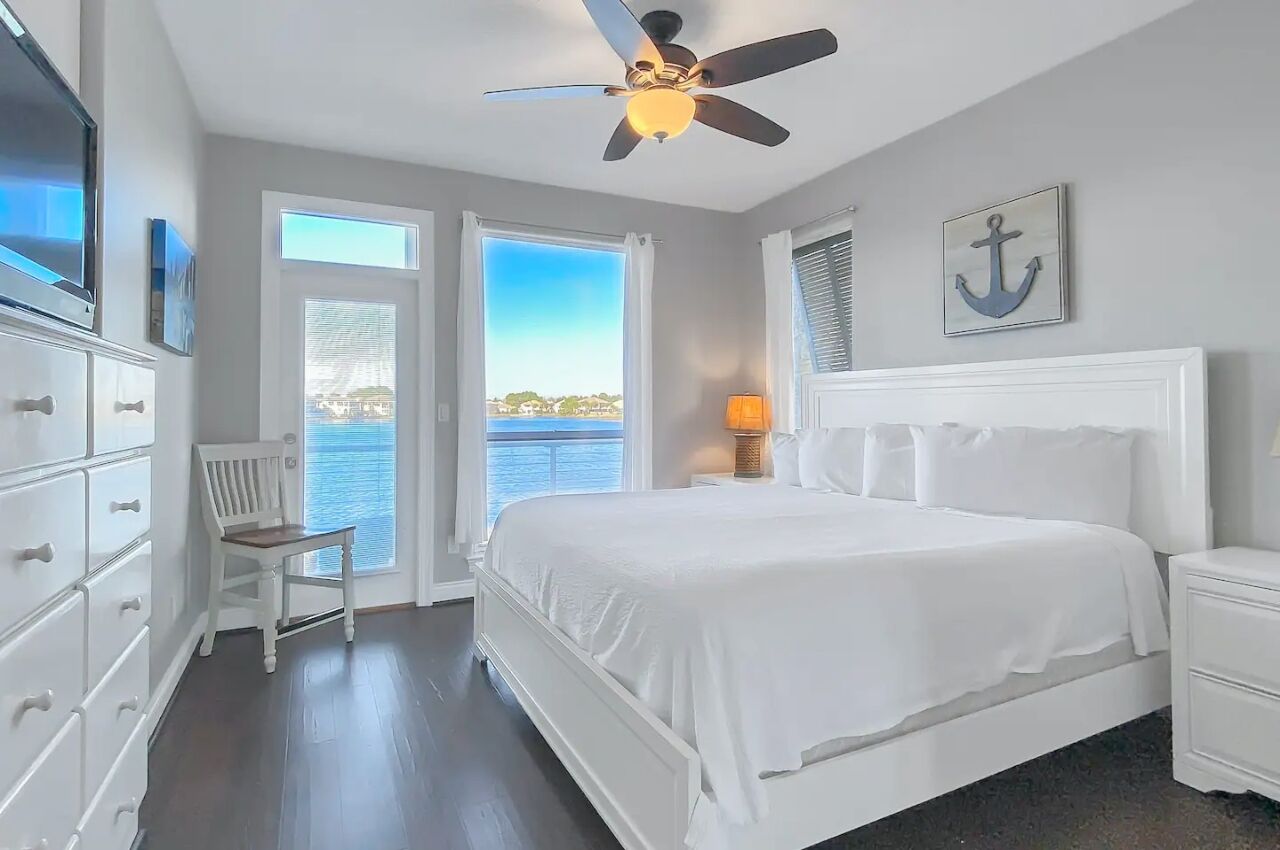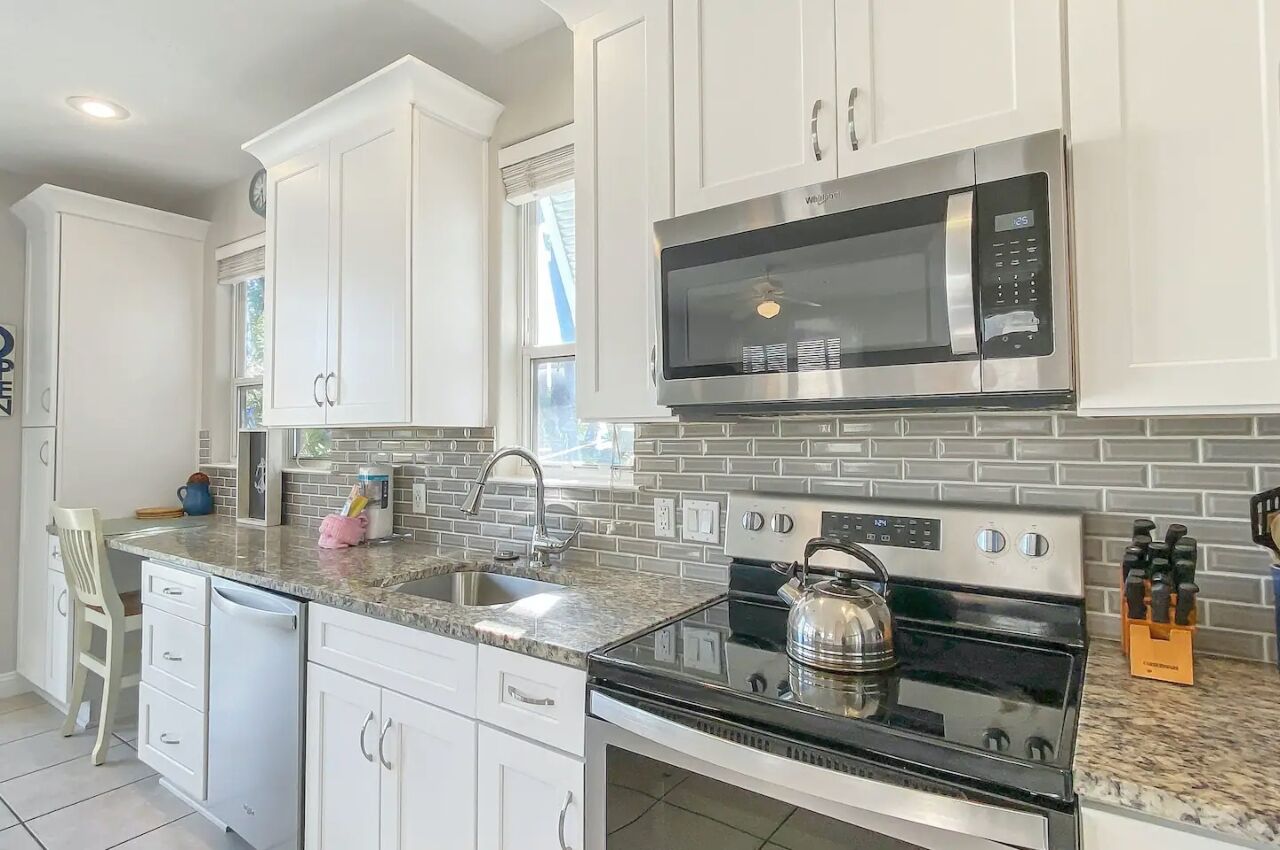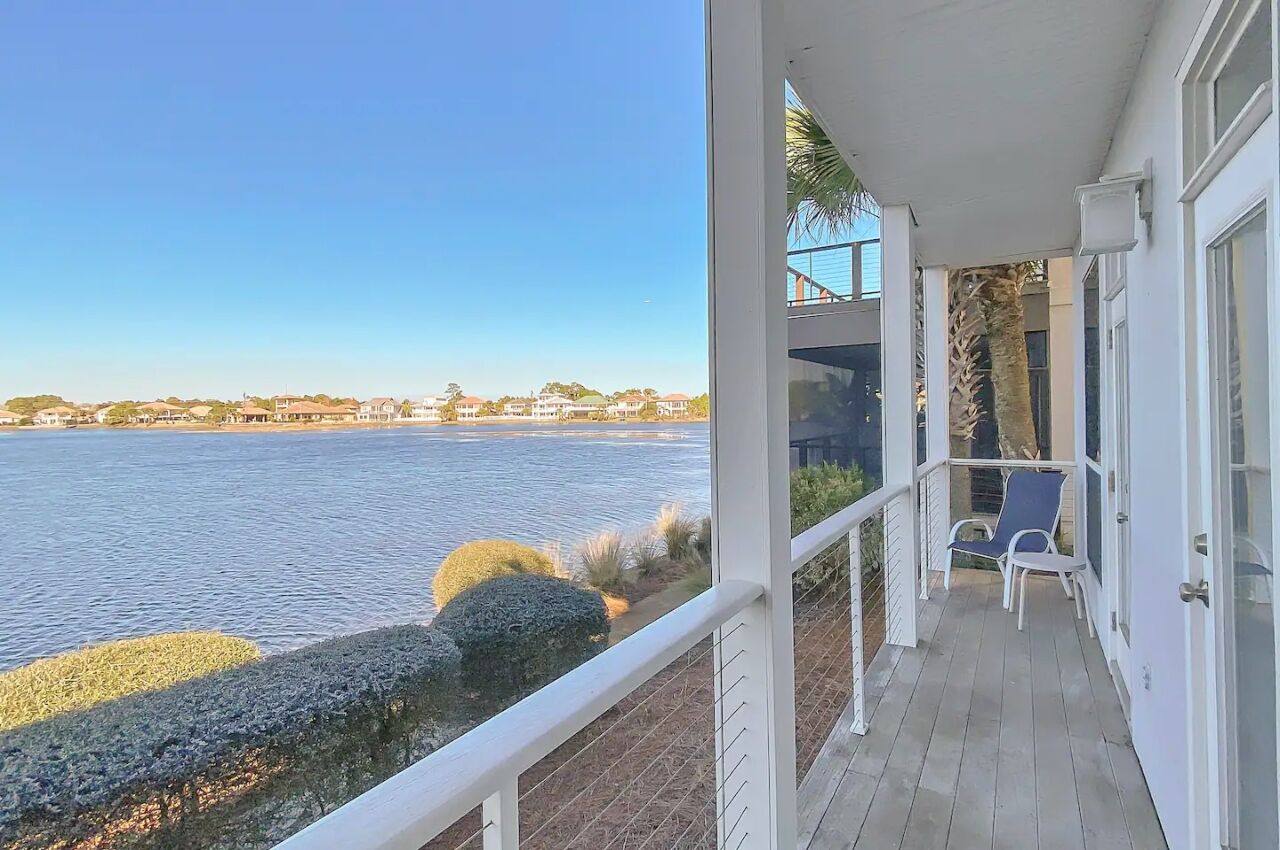 Welcome to this coastal villa retreat that gives you the best of both worlds. This retreat is between the lake and the beach and offers two private patios with gorgeous views. The home offers an open living area with comfortable seating and large windows with natural lighting. The kitchen is equipped with all appliances and food and has a dining table that can fit six people. The home is located right off the Iconic Scenic Highway 98 and near plenty of dining, shopping, and local entertainment and attractions.
Six guests, two bedrooms
Price: $237 per night
Peaceful beach studio near Destin attractions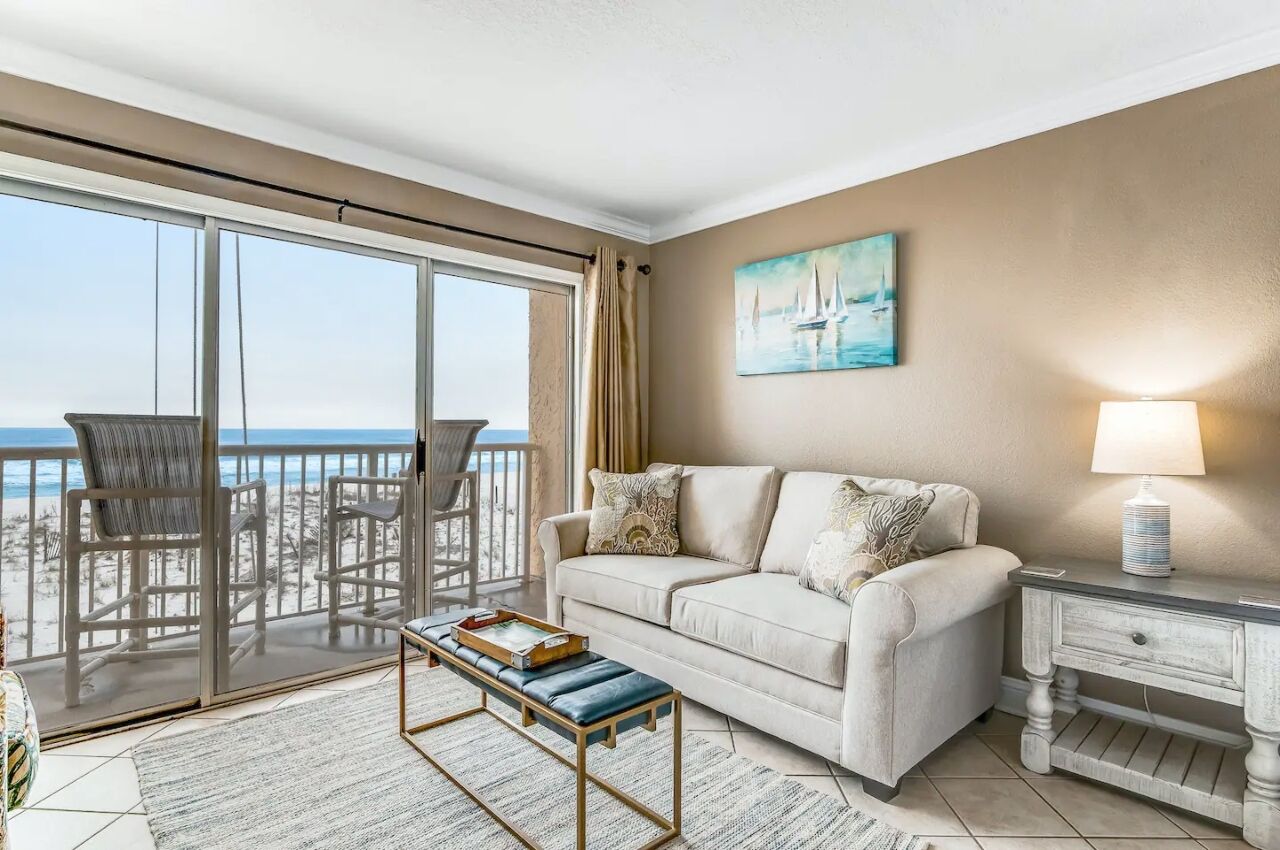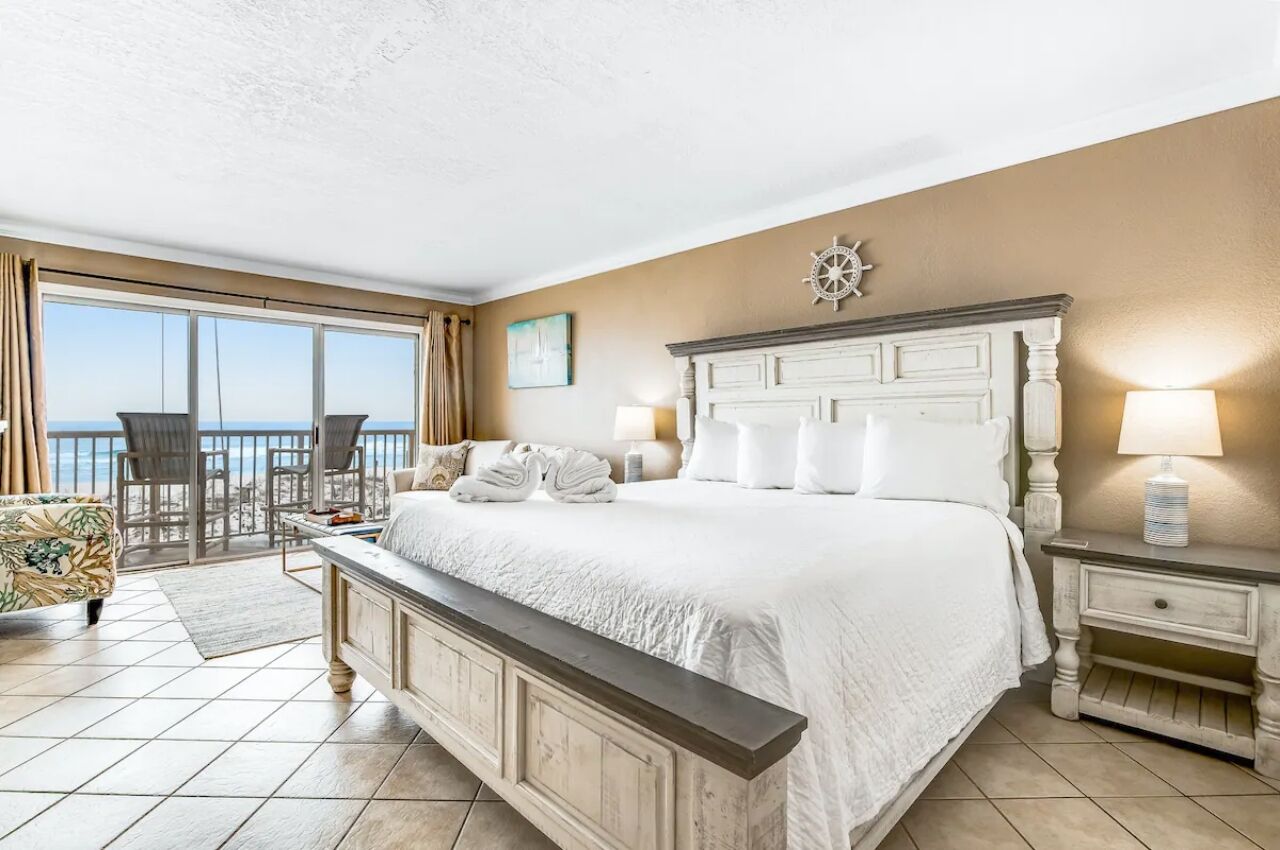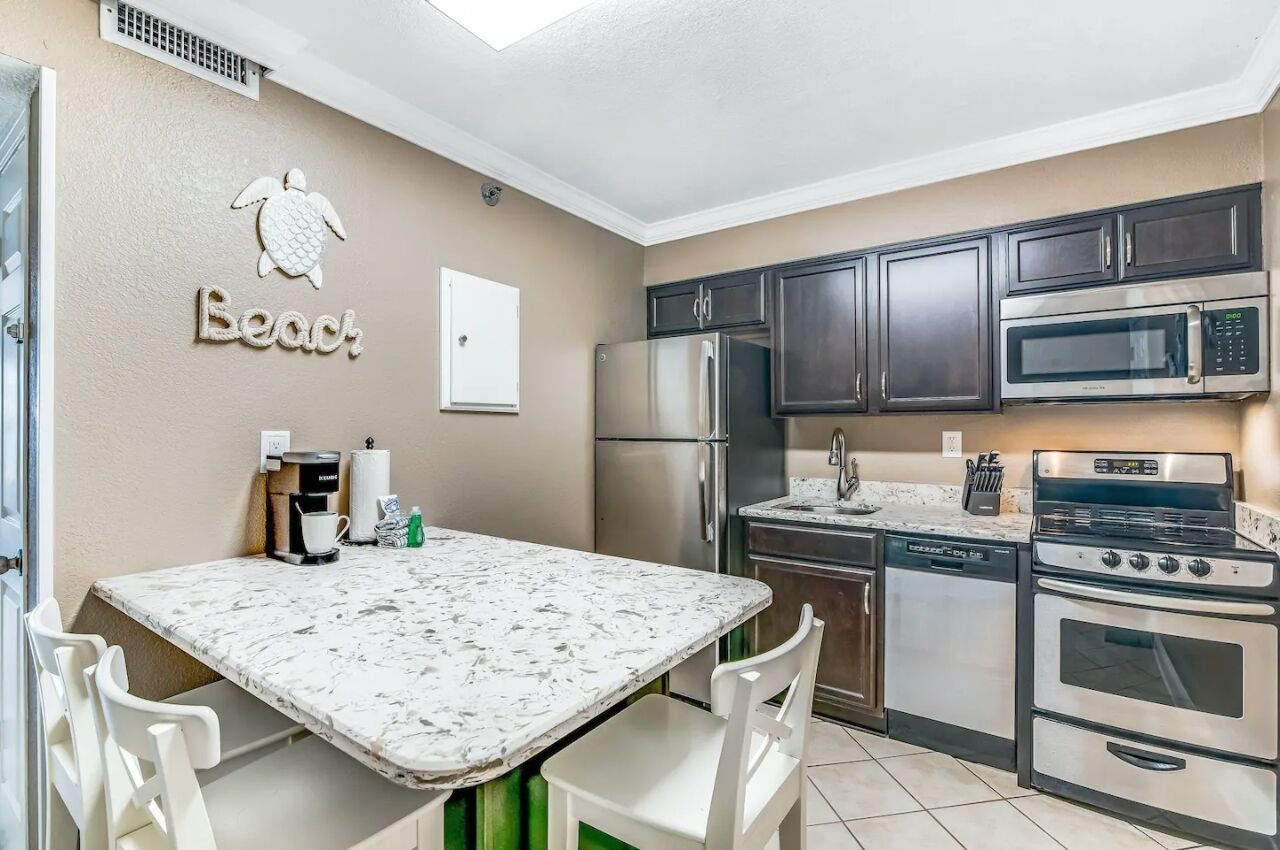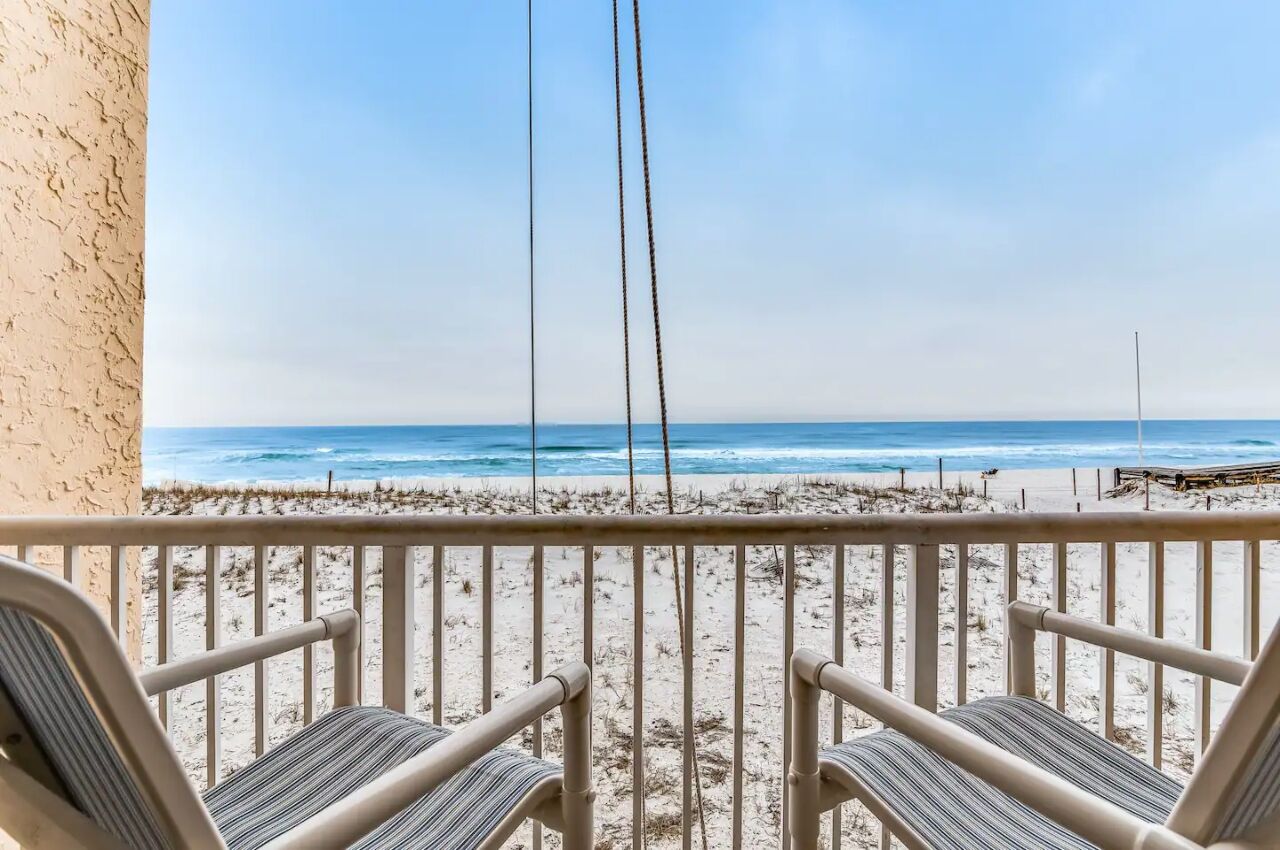 Sit back and relax at this tranquil studio on the beach. Situated waterfront, the pad features all new furniture and appliances and would be the perfect base for your Destin vacation. Enjoy the sunrise and sunset views and the soothing background noise of the waves right on your patio. There are also fun outdoor activities at the Crab Island Watersports, less than two miles away. Wild Willy's Adventure Zone is just four miles away and offers many family-friendly activities if you want to stay more inland.
Four guests, one bedroom
Price: $365 per night
Dog-friendly beach home near Silver Sands Premium Outlets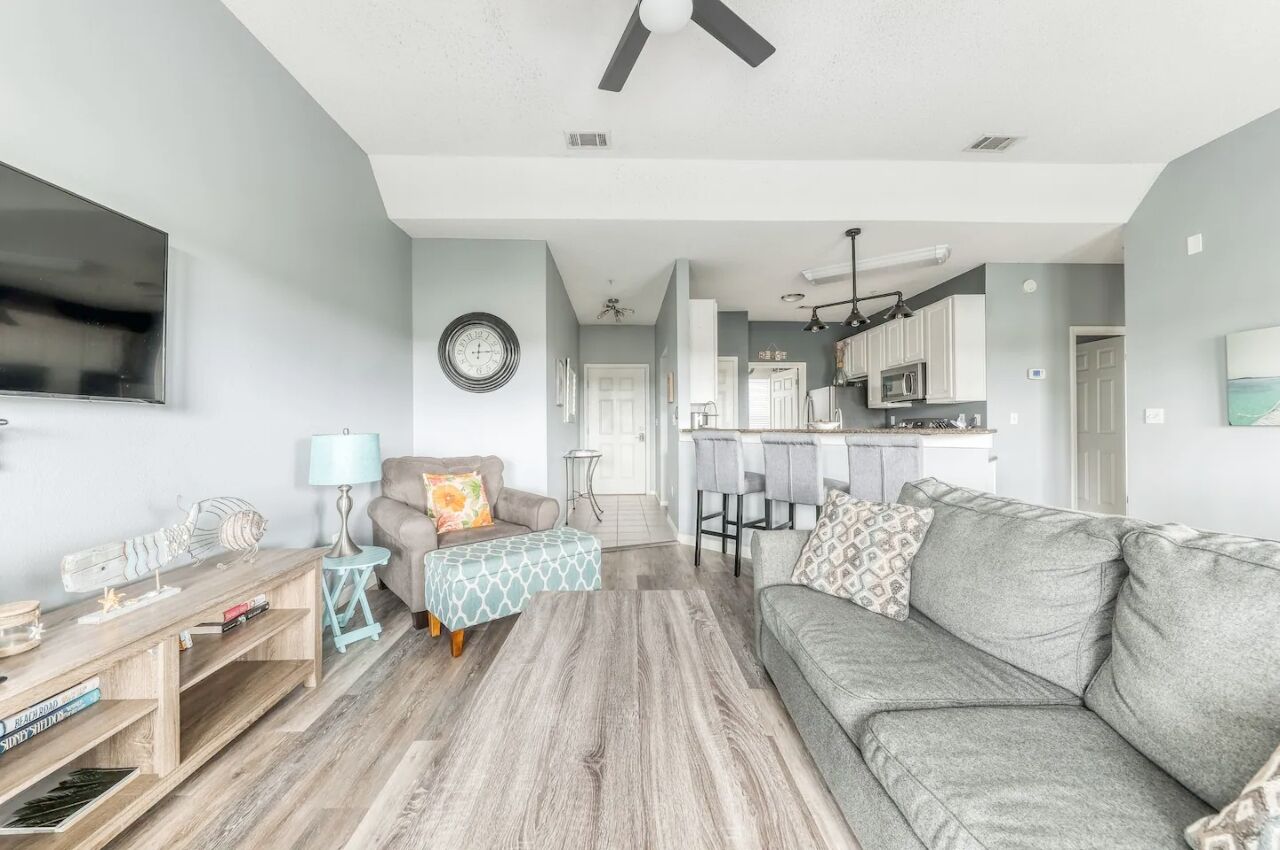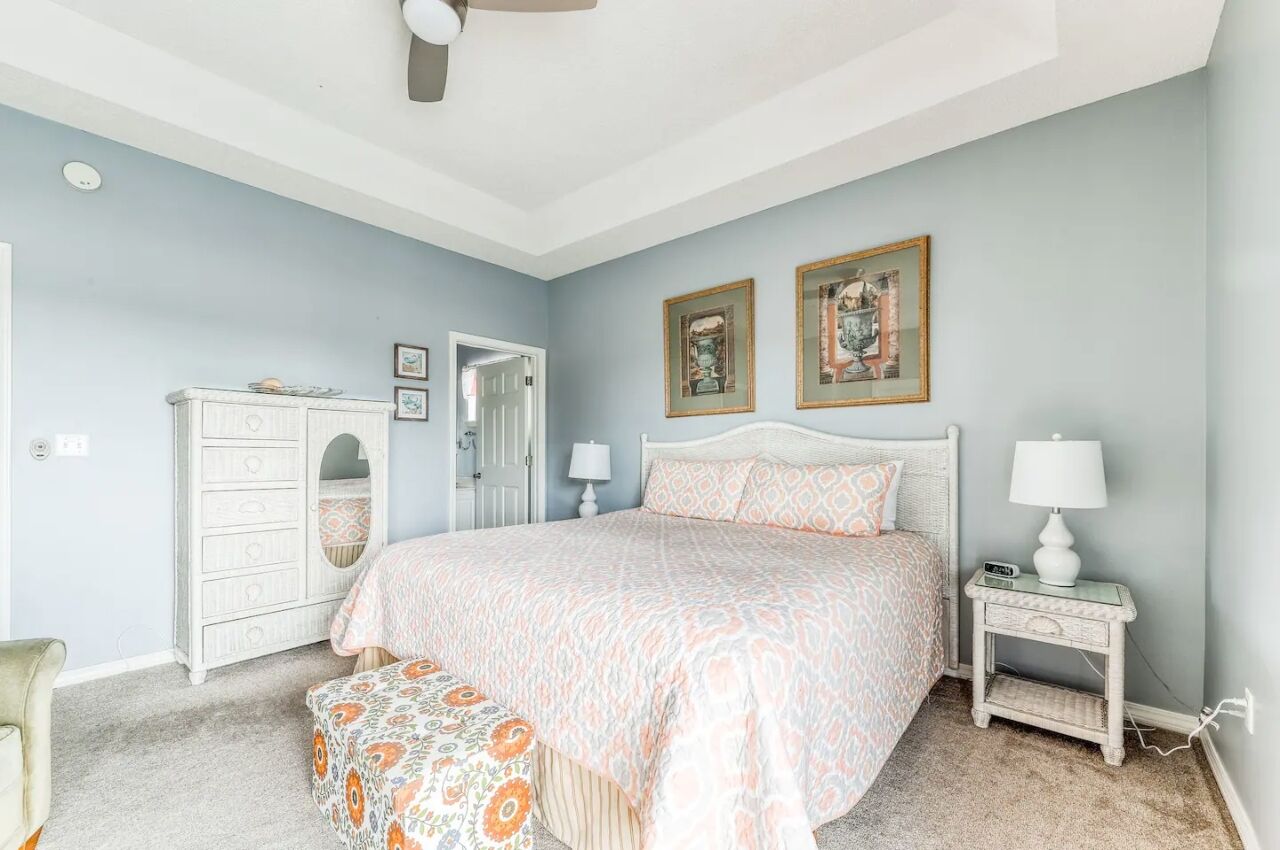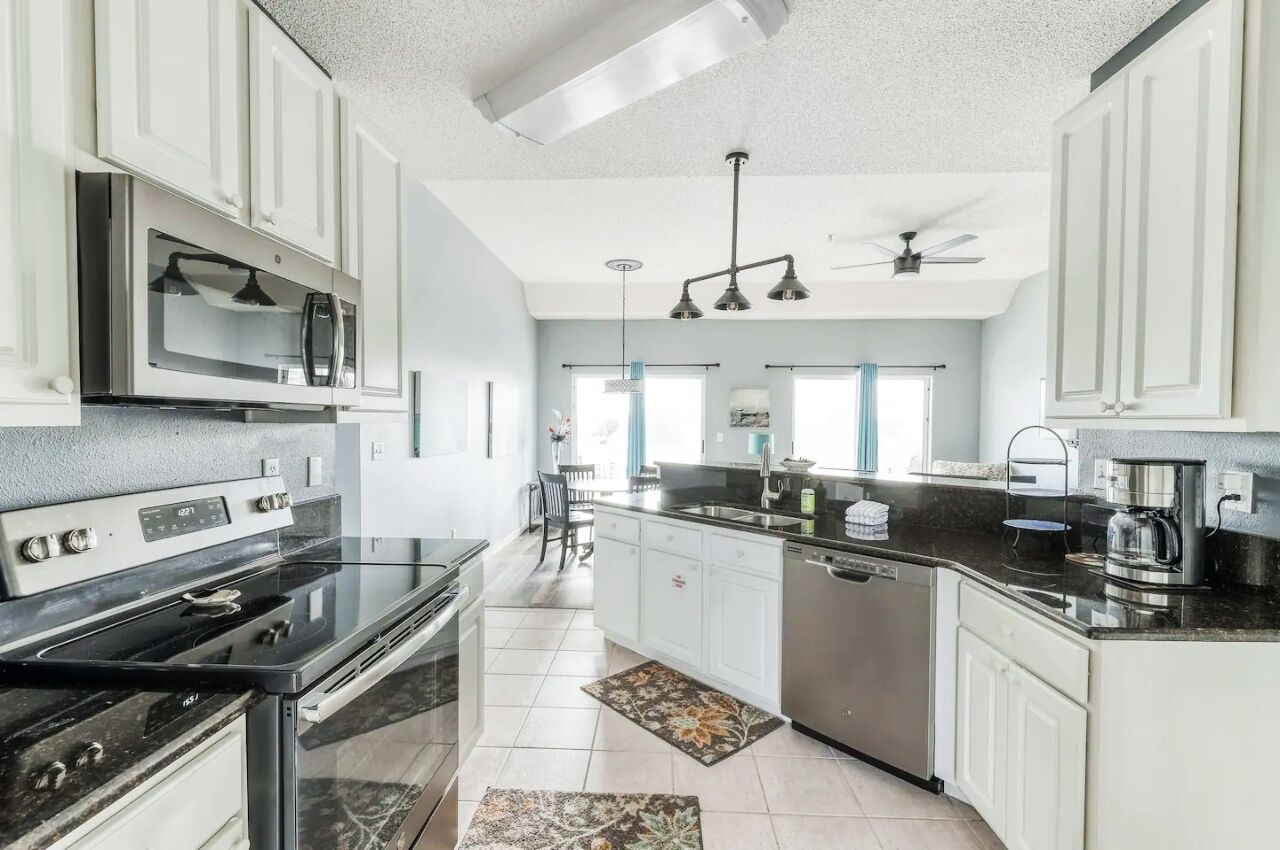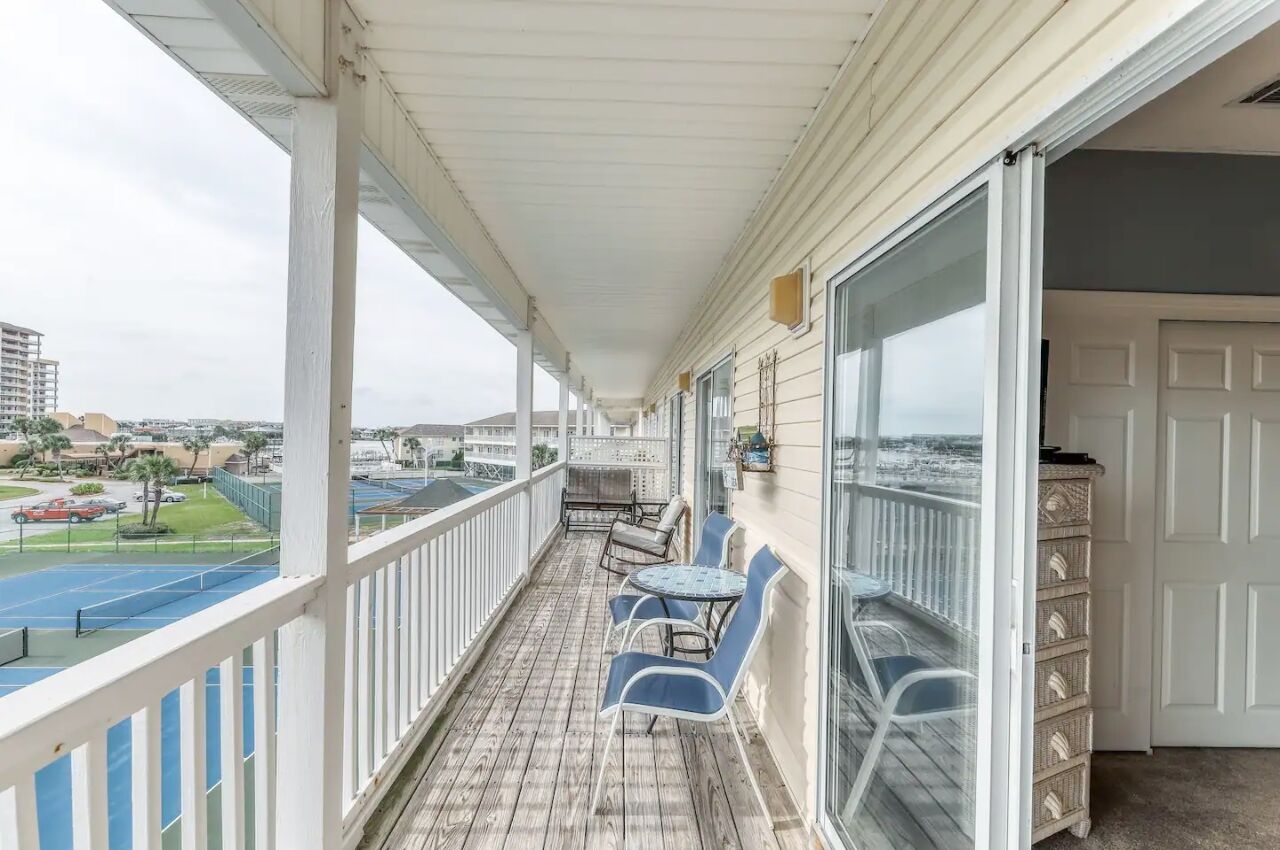 This gate Sandpiper Cove complex is waiting for you. This Airbnb Destin Florida property offers easy access to the beach and can accommodate up to six guests and even the family dog if you want to bring them along. The condo has a full kitchen, shared pool, and hot tub, and it can accommodate up to two dogs. Enjoy the fresh Destin air on the spacious furnished balcony and catch a sunset while you're at it.
Four guests, two bedrooms
Price: $212 per night
The Emerald Bungalow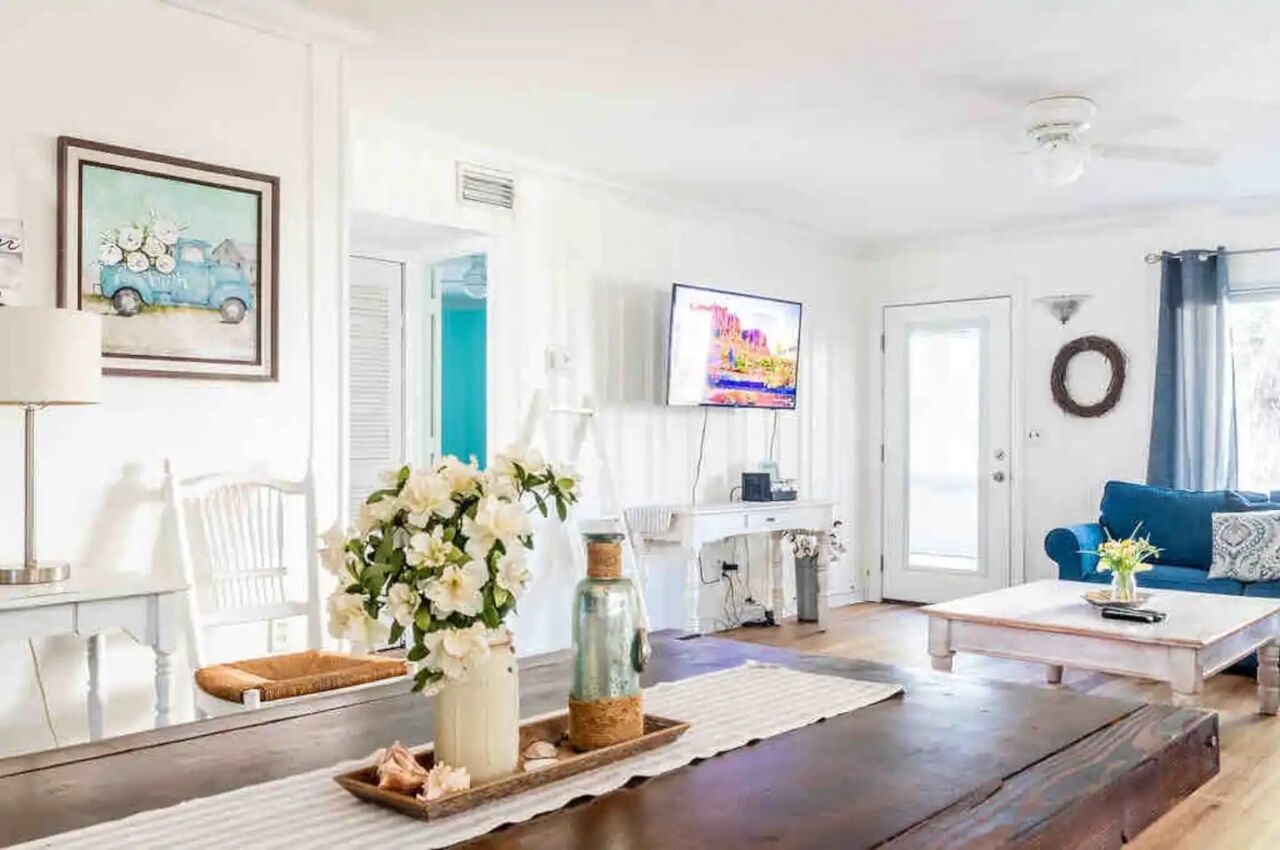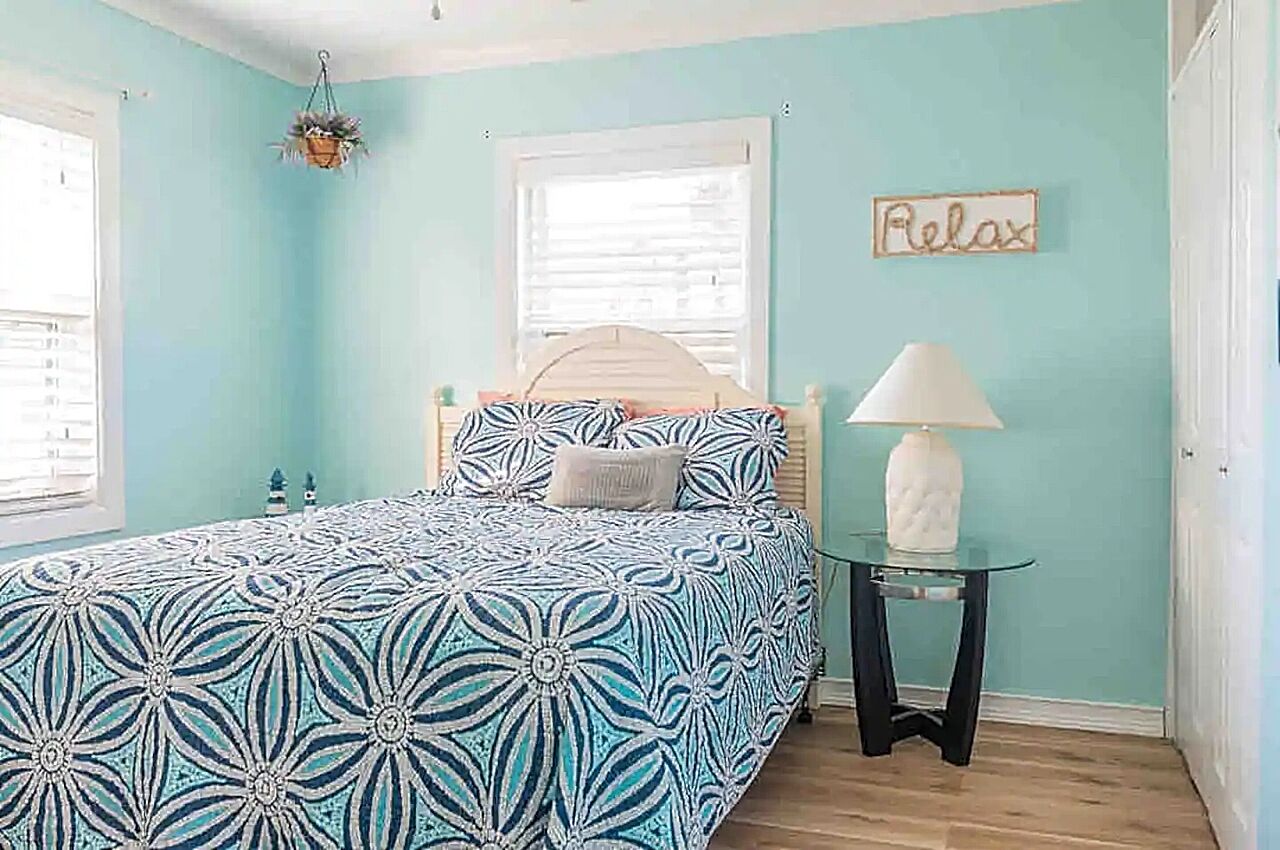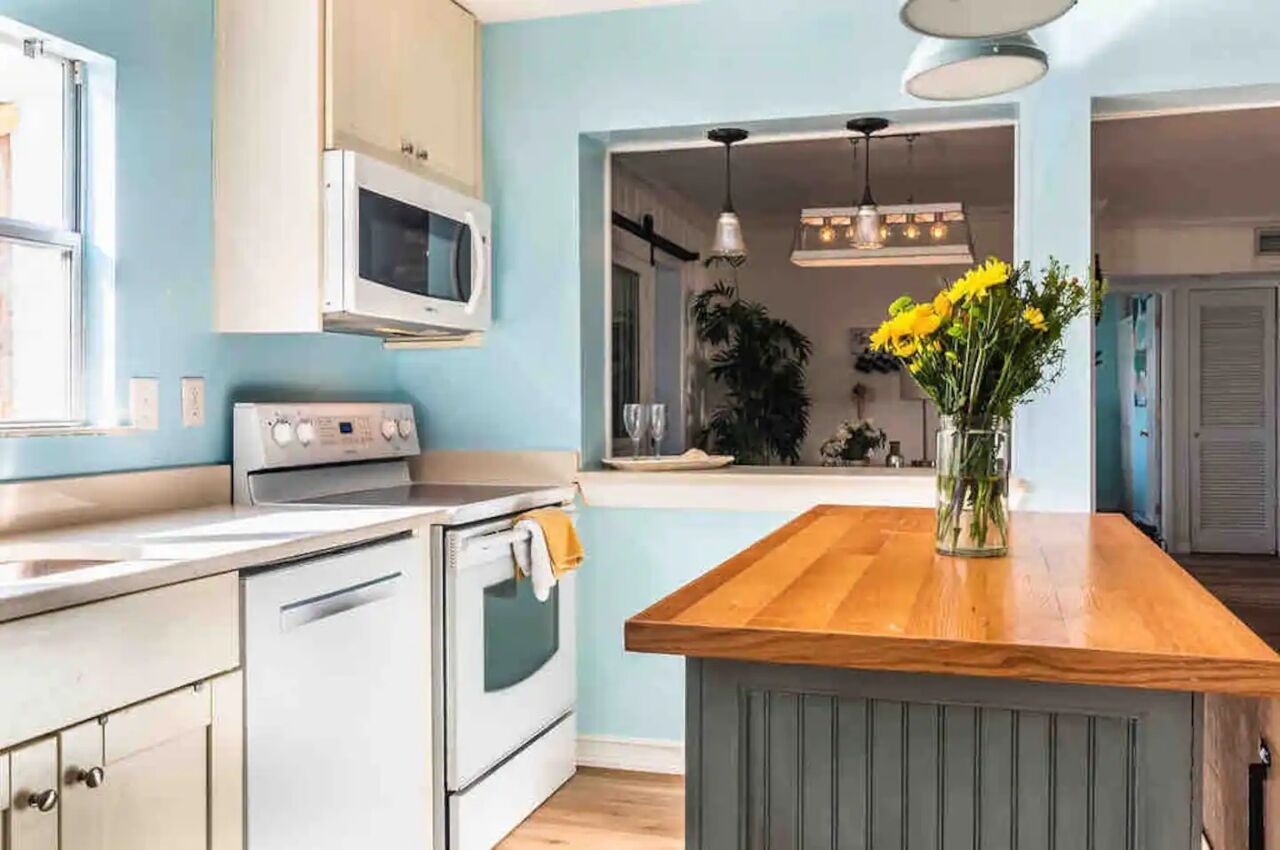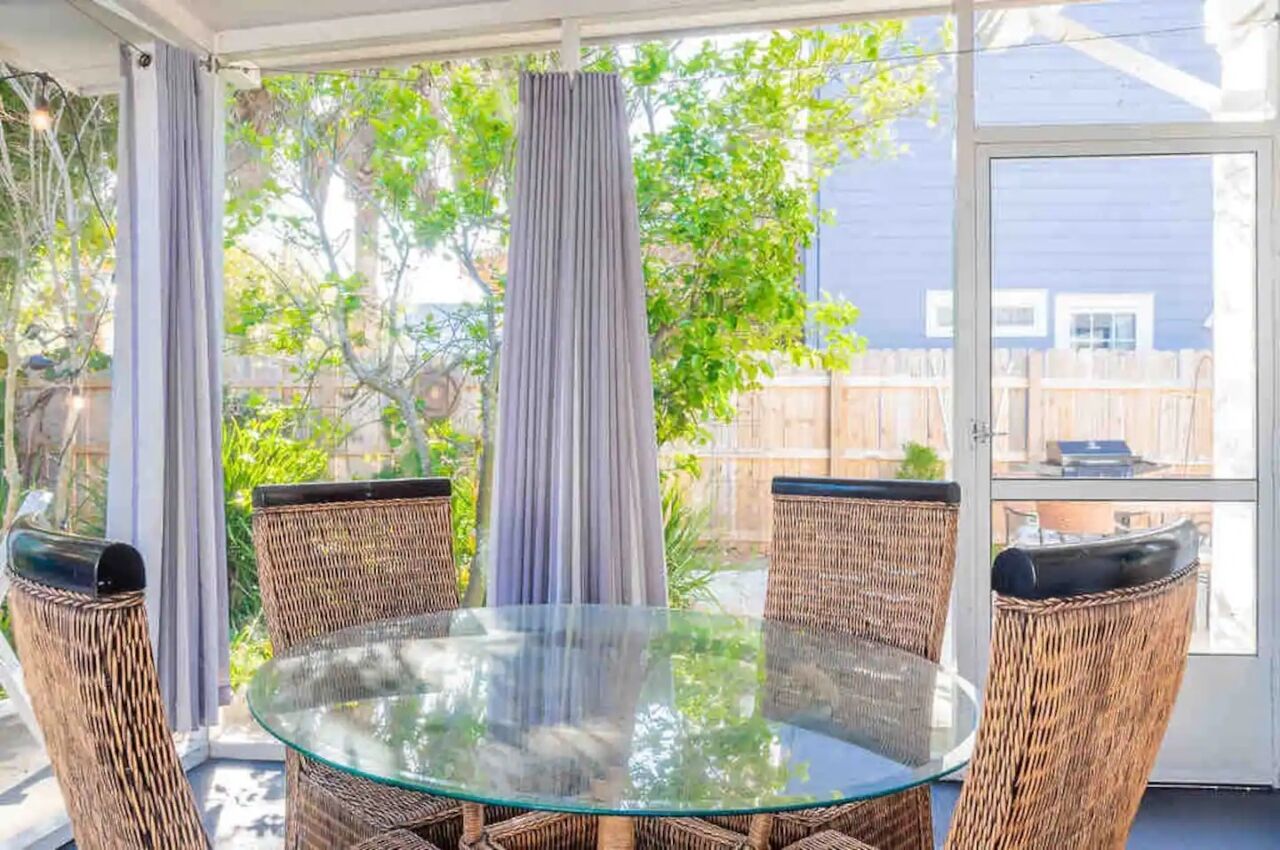 Enjoy your home away from home with this Airbnb, a Destin, Florida, beachy bungalow. Gather up the family and make your way to this beautiful bungalow located just a few hundred yards from the beach. Its large corner lot has plenty of space and privacy for the family and the kids to run around. With its spacious backyard, kitchen, and living room, this home is sure the beach lover's dream vacation.
Fourteen guests, four bedrooms
Price: $105 per night
What did you think of this story?