11 Key West Airbnbs To Experience the Best of the Island
Key West ticks all the boxes. Tropical beaches, check. Spirited nightlife, check. Sweet yet tart dessert, check. World-class snorkeling and diving, big tick. To top it all off, the island city is abundant with luxurious vacation rentals where you can recharge. Rather than take our word for it, experience all this for yourself with a Key West Airbnb.
We hope you love the Key West Airbnb rentals we recommend! Just so you know, Matador may collect a small commission from the links on this page if you decide to book a stay. Listed prices are accurate as of the time of publication.
Beautiful Key West Airbnbs with pool
Casa Serendipity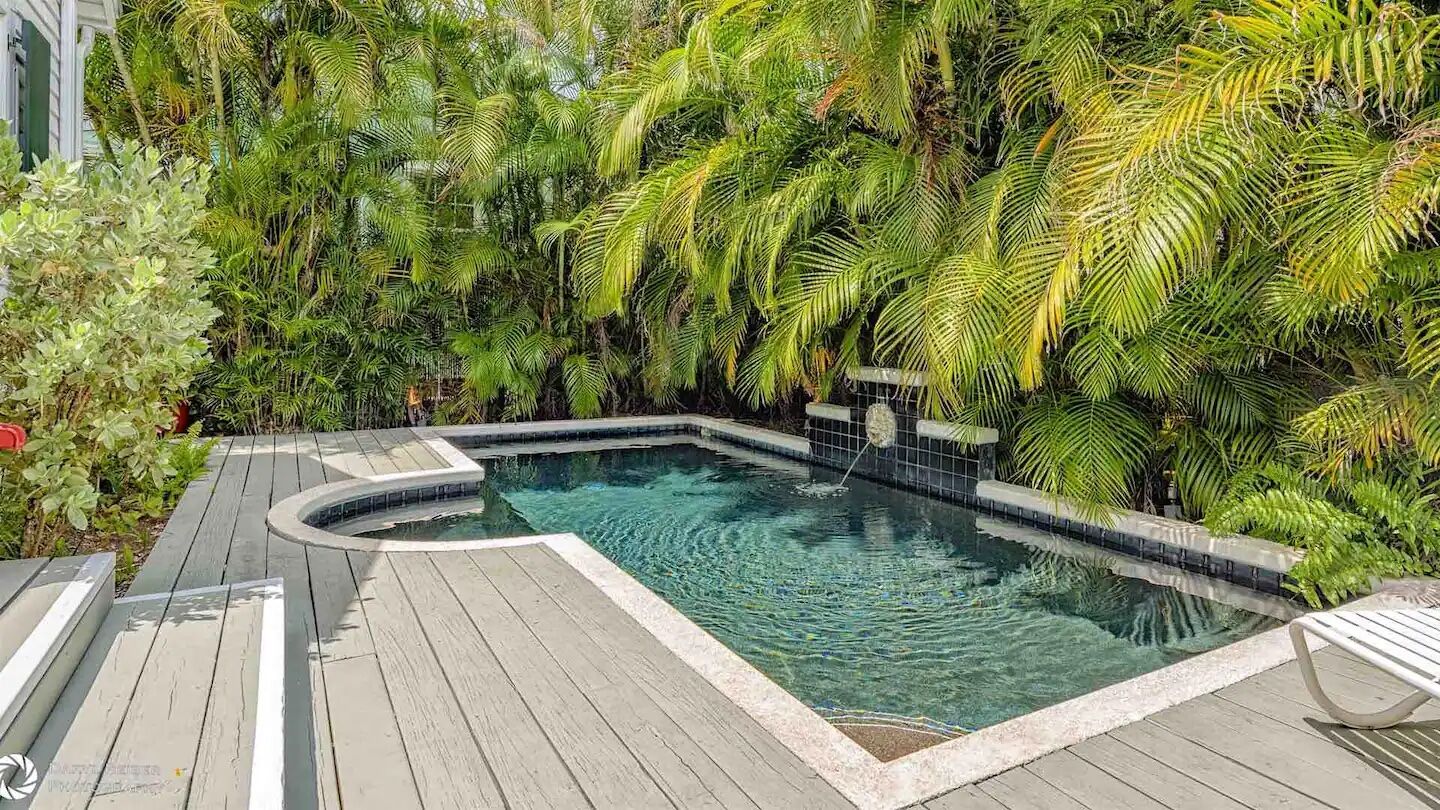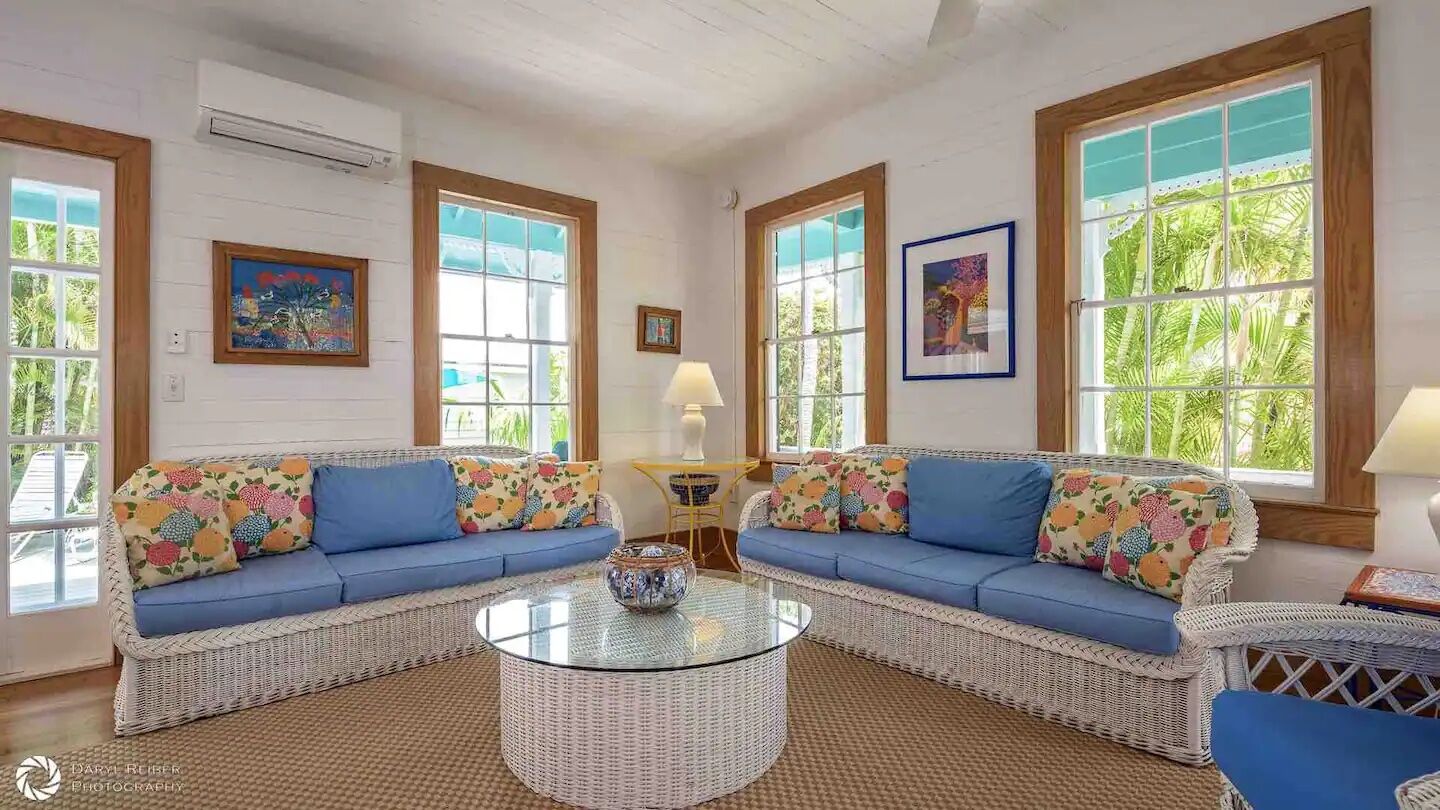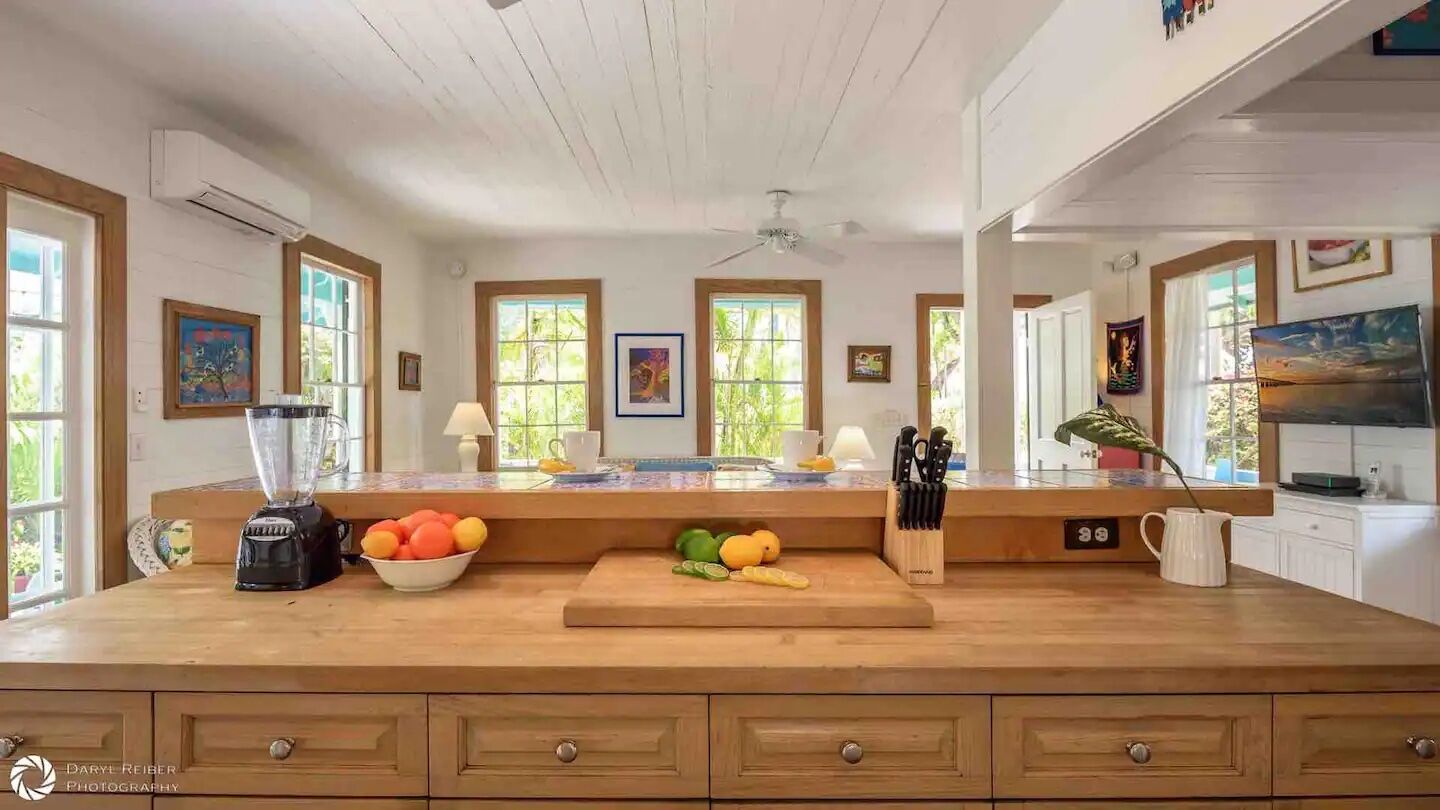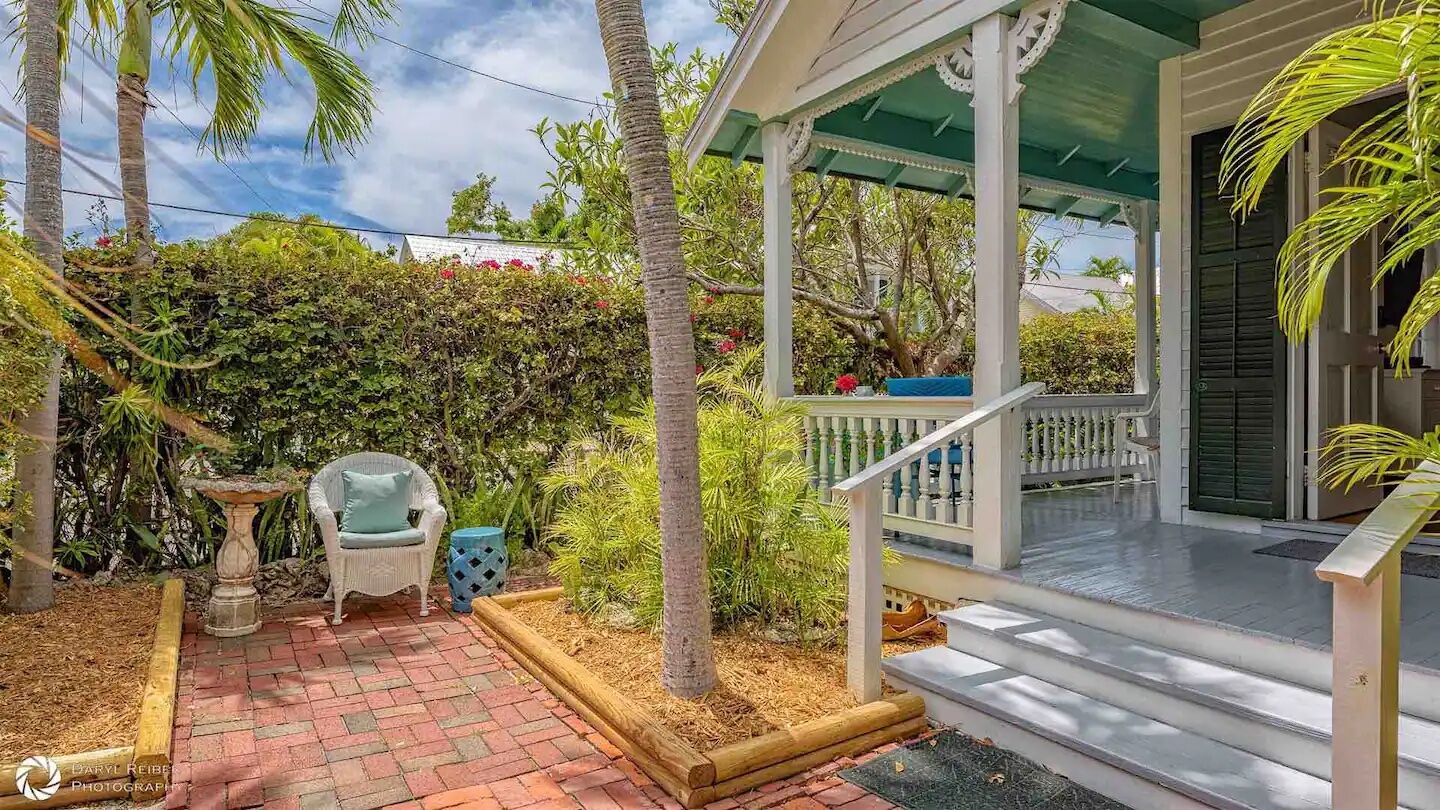 Designed in Key West's 'conch cottage' style, this restored heritage property gushes warmth and character through its colorful furnishings and décor. With three spacious double rooms, Casa Serendipity is suited to families and small groups. Pooches are welcome at this pet-friendly Airbnb in Key West. A private garden is shrouded with greenery and features a pool and propane barbecue. Located in the Key West Historic District, all the sights are within walking or cycling distance.
Six guests, three bedrooms
Price: $750 per night
Seaside Place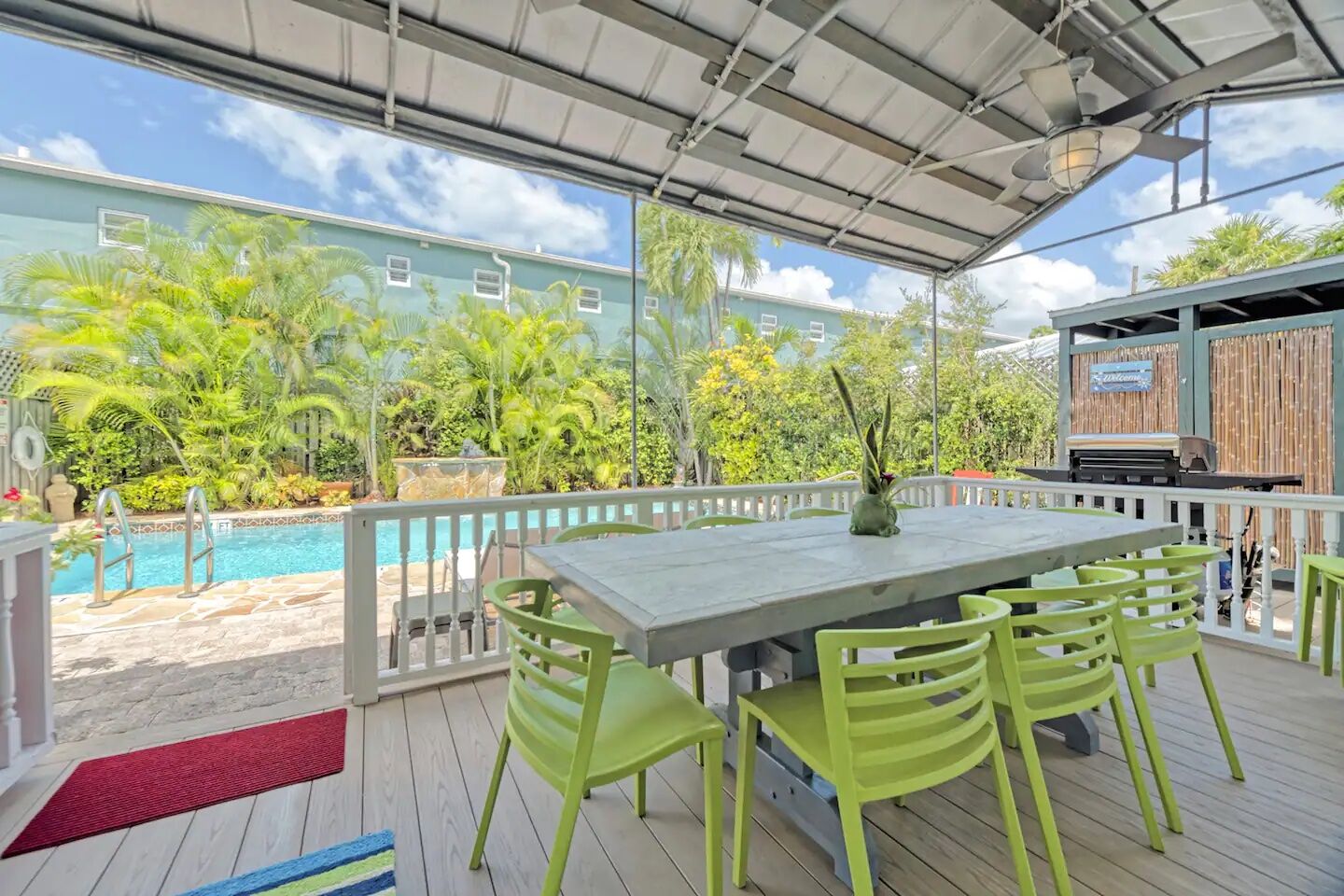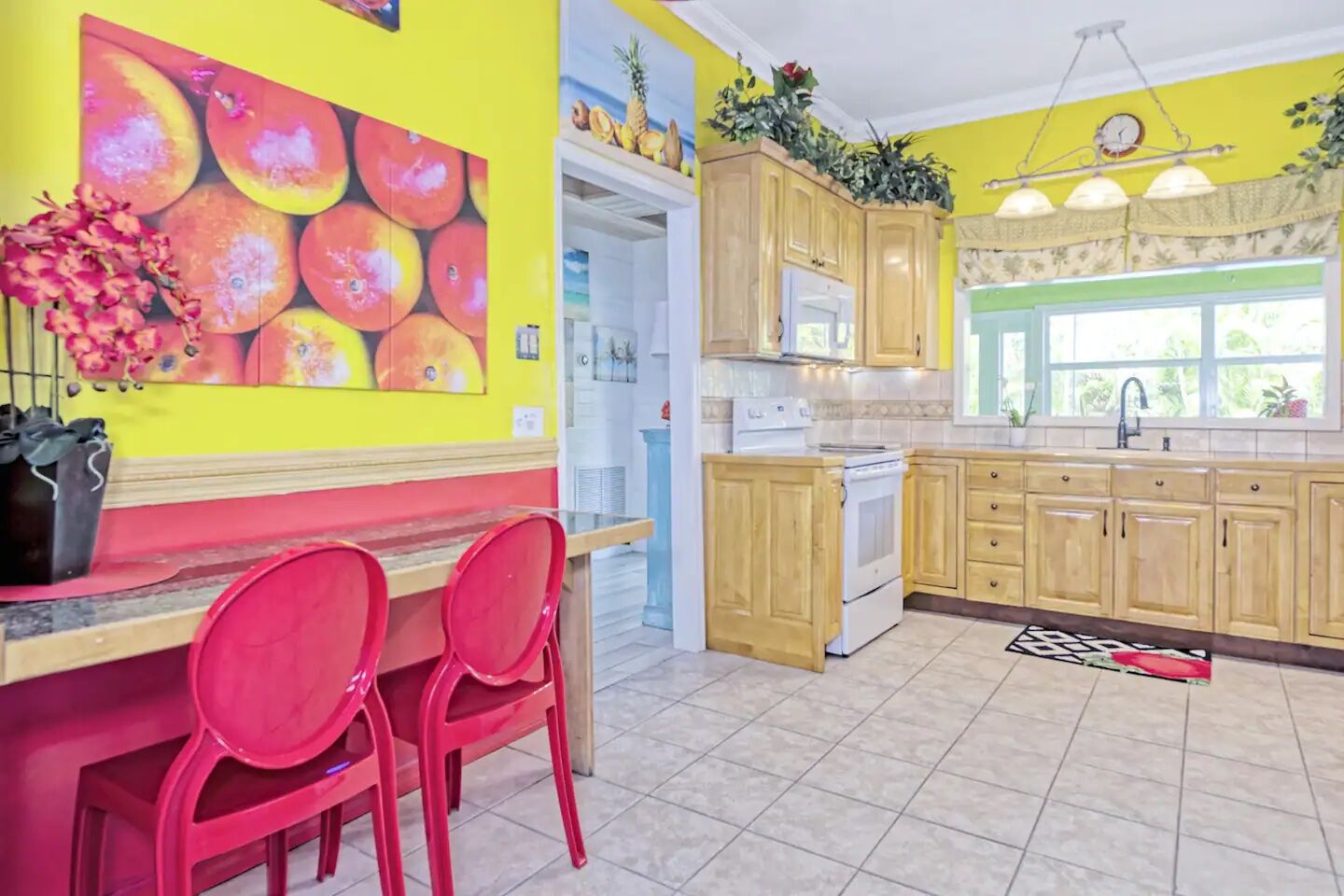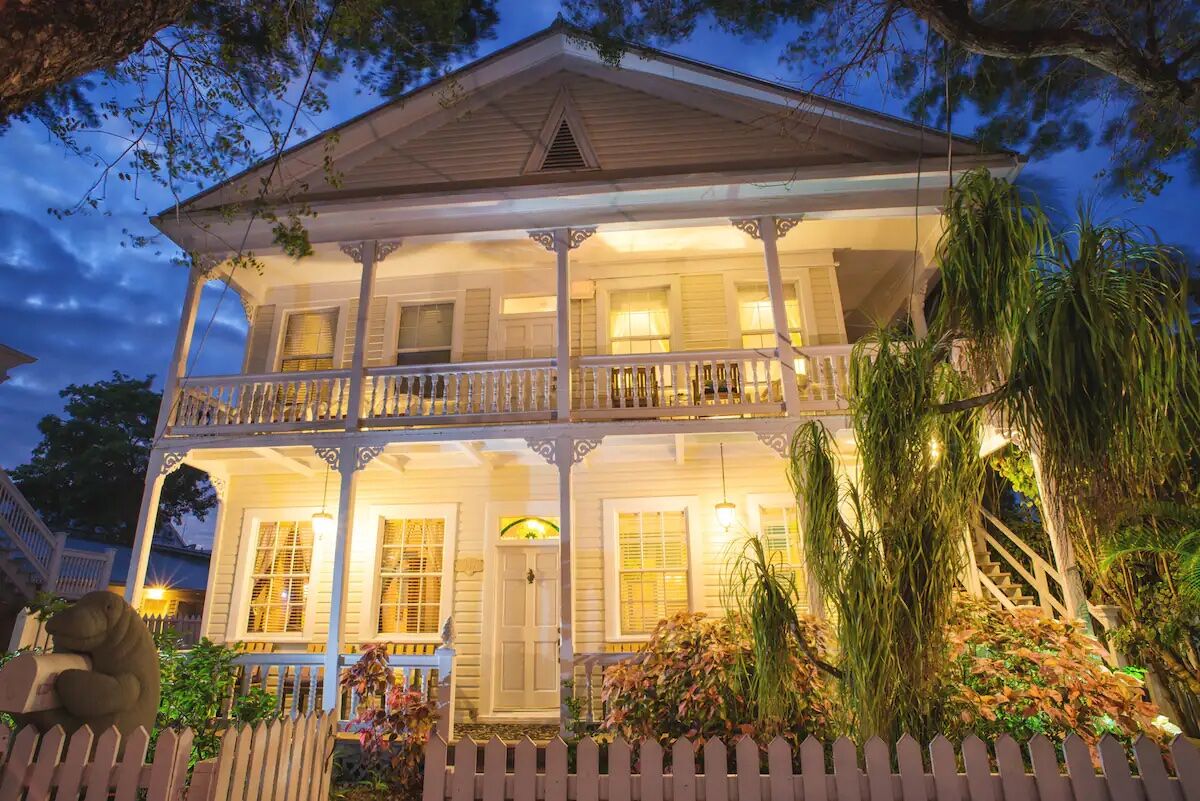 Complete with lavish balconies and gingerbread trim, Seaside Place is your quintessential Key West home. A sunlit lounge marks the heart of the house, leading into an open-plan kitchen that overlooks the backyard. The landscaped pool comes with a waterfall and a maximum depth of 7 feet so you can safely perfect your dives. Look forward to a post-swim shower in the cabana bathroom before tucking into a gourmet grill with the property barbecue. This Airbnb near Duval Street Key West is moments from the downtown restaurants and nightlife.
Ten guests, five bedrooms
Price: $1,900 per night
Star of the Seaport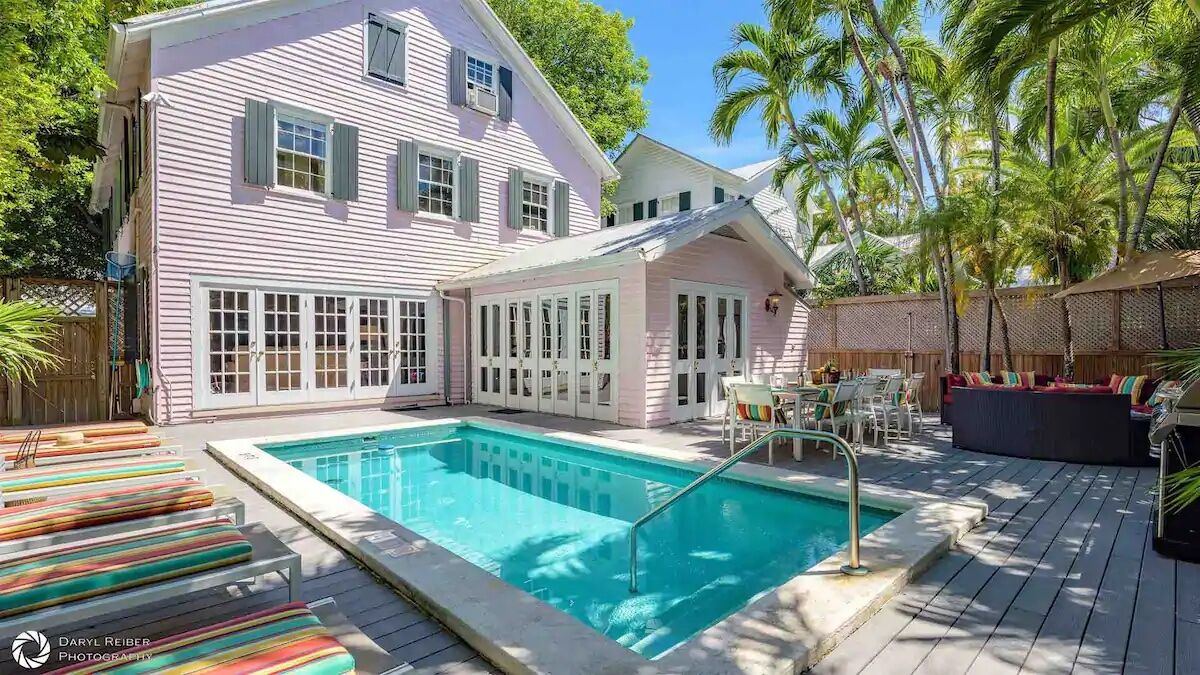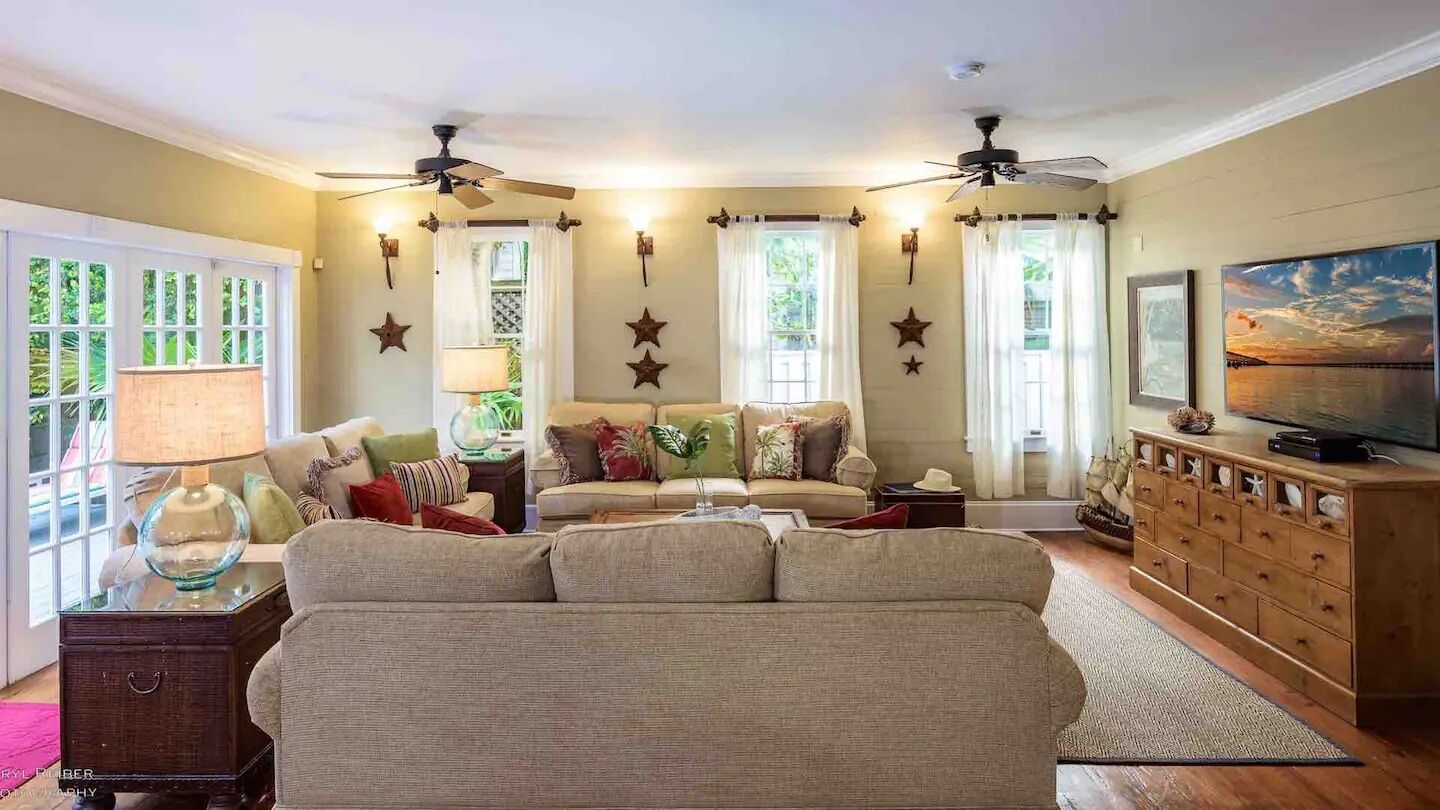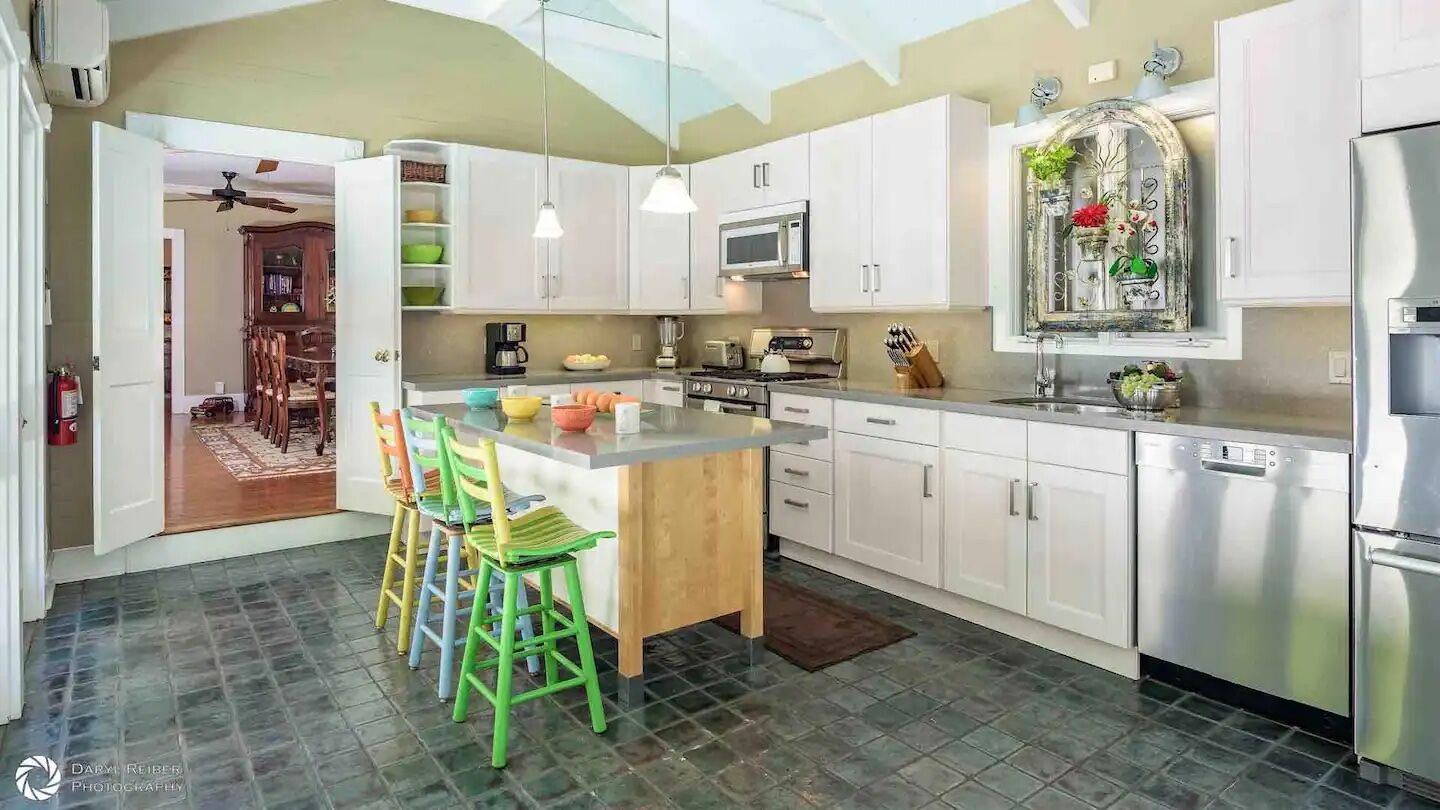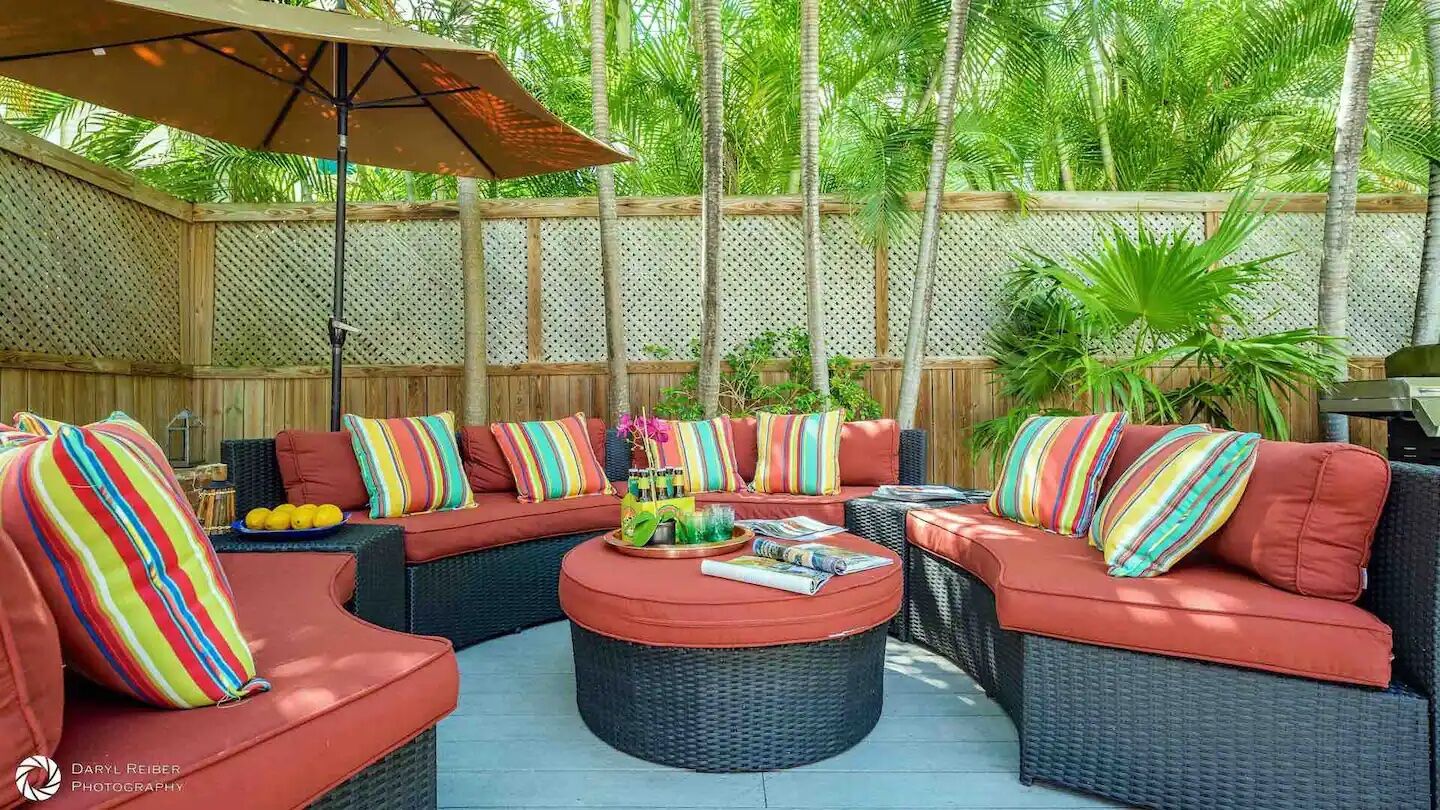 Situated a block over from Duval Street, this rose-hued blends beautiful aesthetics with contemporary luxury and an unbeatable location. Choose a bedroom at the front and benefit from a private balcony or sleep at the rear and wake up to pool and garden views. Consisting of five ample guest rooms, five bathrooms, and countless communal areas, this Key West Airbnb with pool strikes a harmony between downtime and socializing.
Twelve guests, five bedrooms
Price: $1,500 per night
Southard Comfort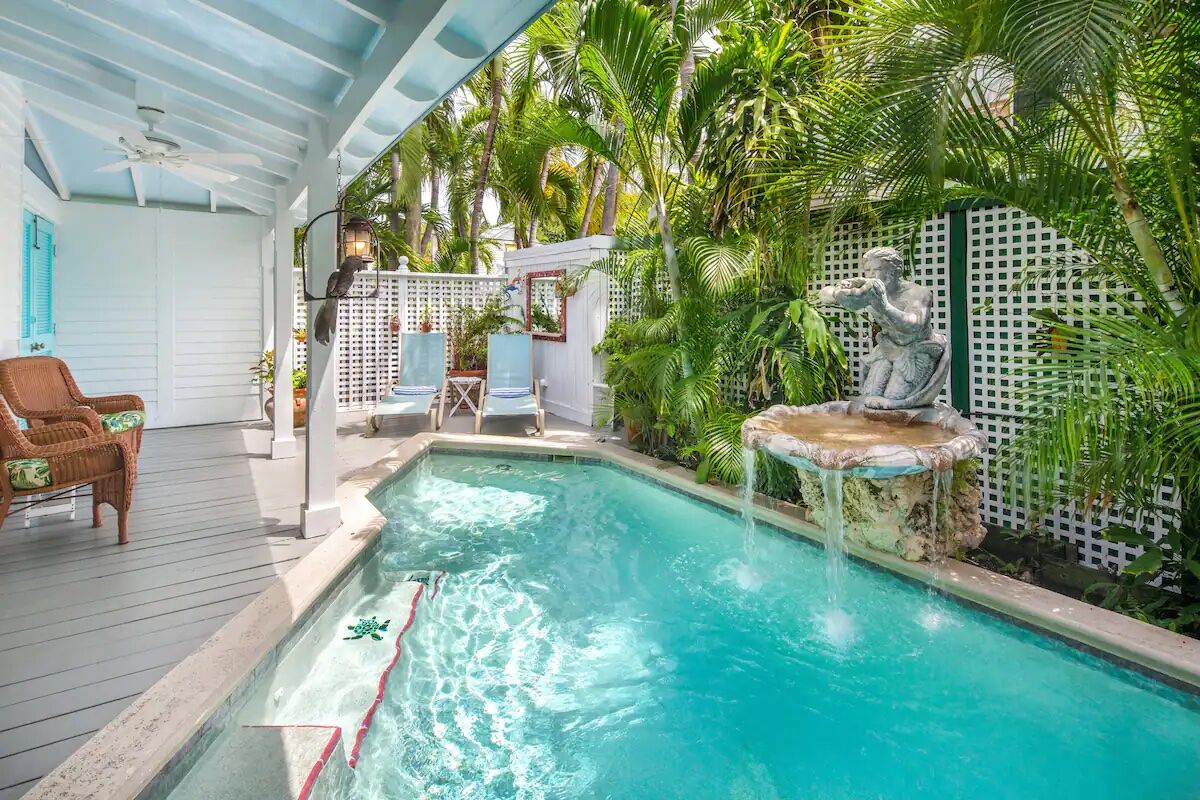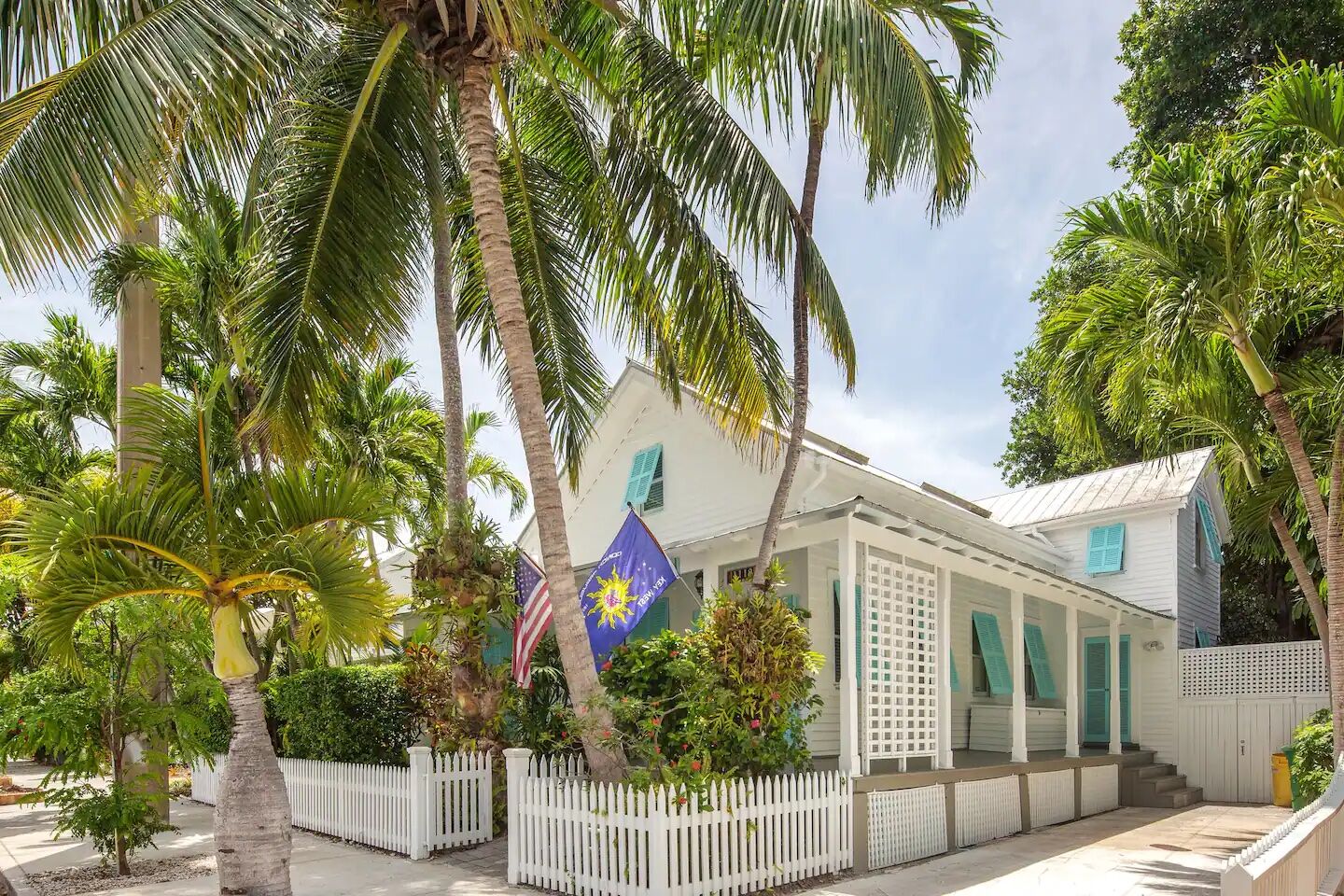 Designed to maximize calmness and comfort, this Key West Airbnb consists of homely interiors and an oh-so-Instagrammable backyard. Spend your day circulating from the cocktail pool to the sun lounger before firing up the barbecue for an alfresco dinner. Situated in the laid-back Meadows neighborhood, you're not far from Duval Street and the marina.
Six guests, three bedrooms
Price: $1,200 per night
Maisons de Luxe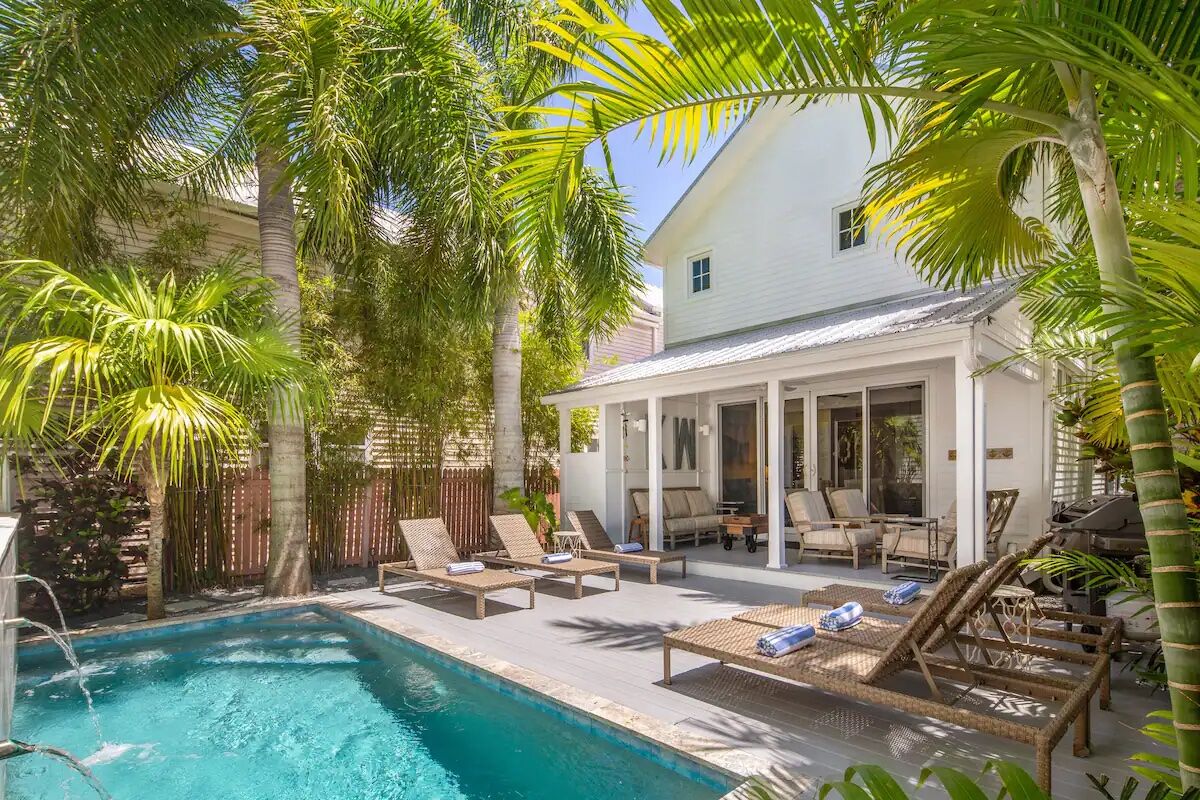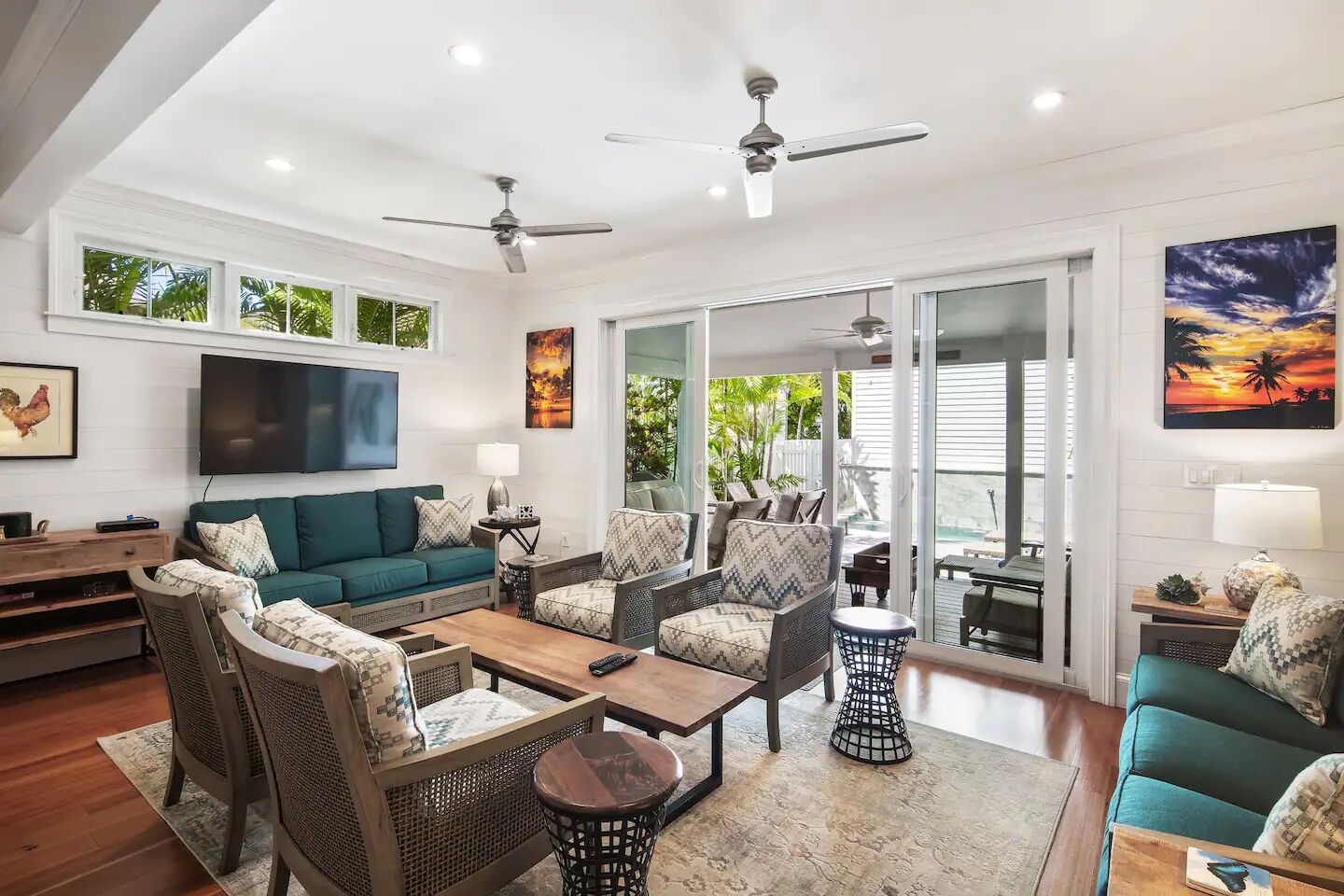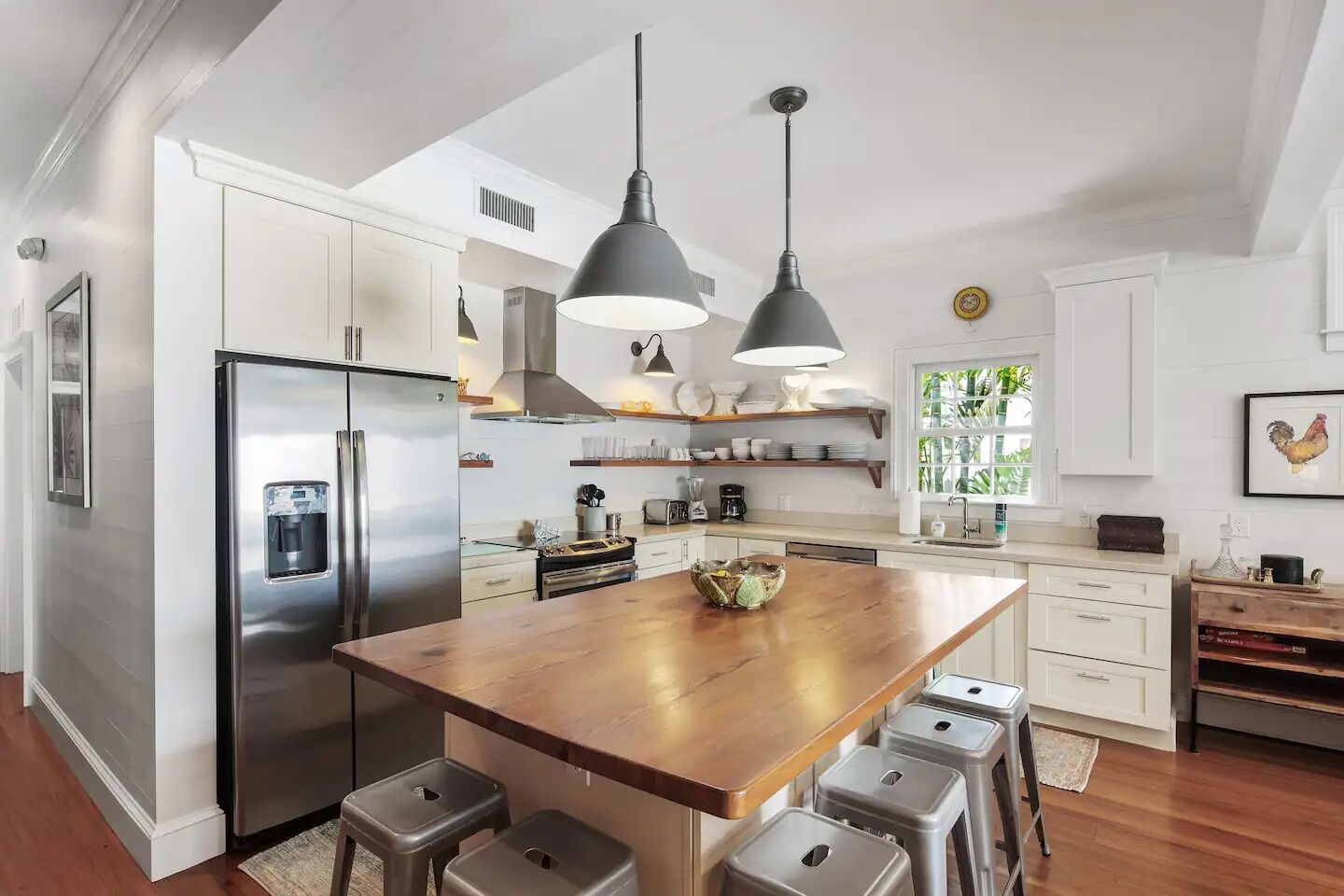 Maisons de Luxe comprises the villa, Grand Maison, and a self-contained cottage, Petite Maison. Both buildings are spread over two levels and offer a total of six en-suite bedrooms. Rigged out with a large open-plan lounge/kitchen, saline swimming pool, sun deck, and front porch there's plenty of space for social butterflies. This luxurious Airbnb at Duval Street Key West is within walking distance of the best cafes, nightclubs, and tourist attractions in town.
Twelve guests, six bedrooms
Price: $2,000 per night
Unique Key West Airbnbs on the water
The Grand Tiki Airbnb at Key West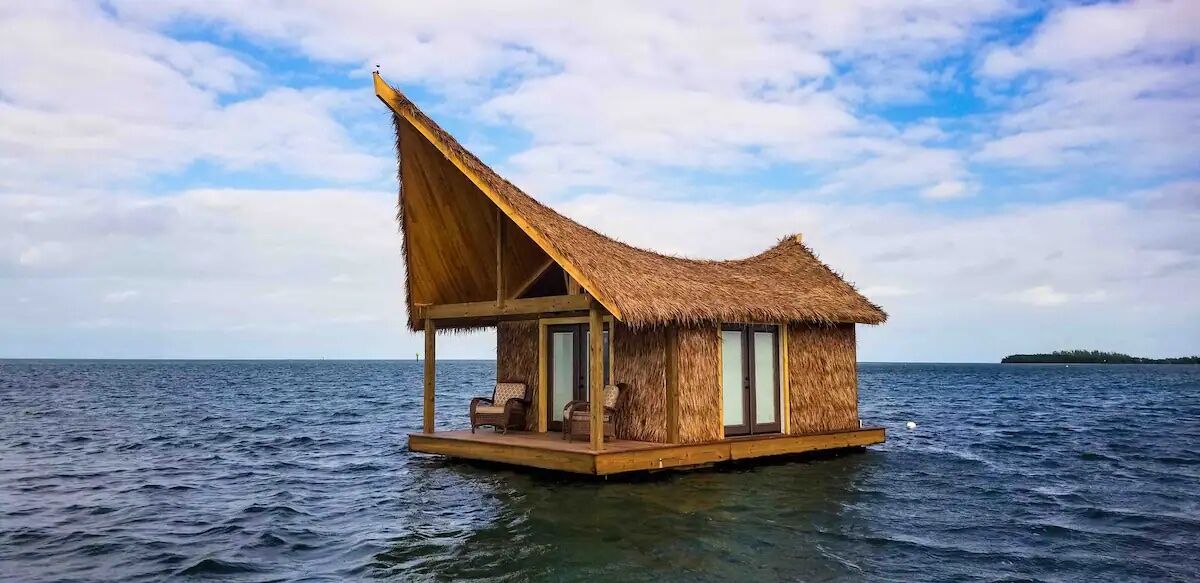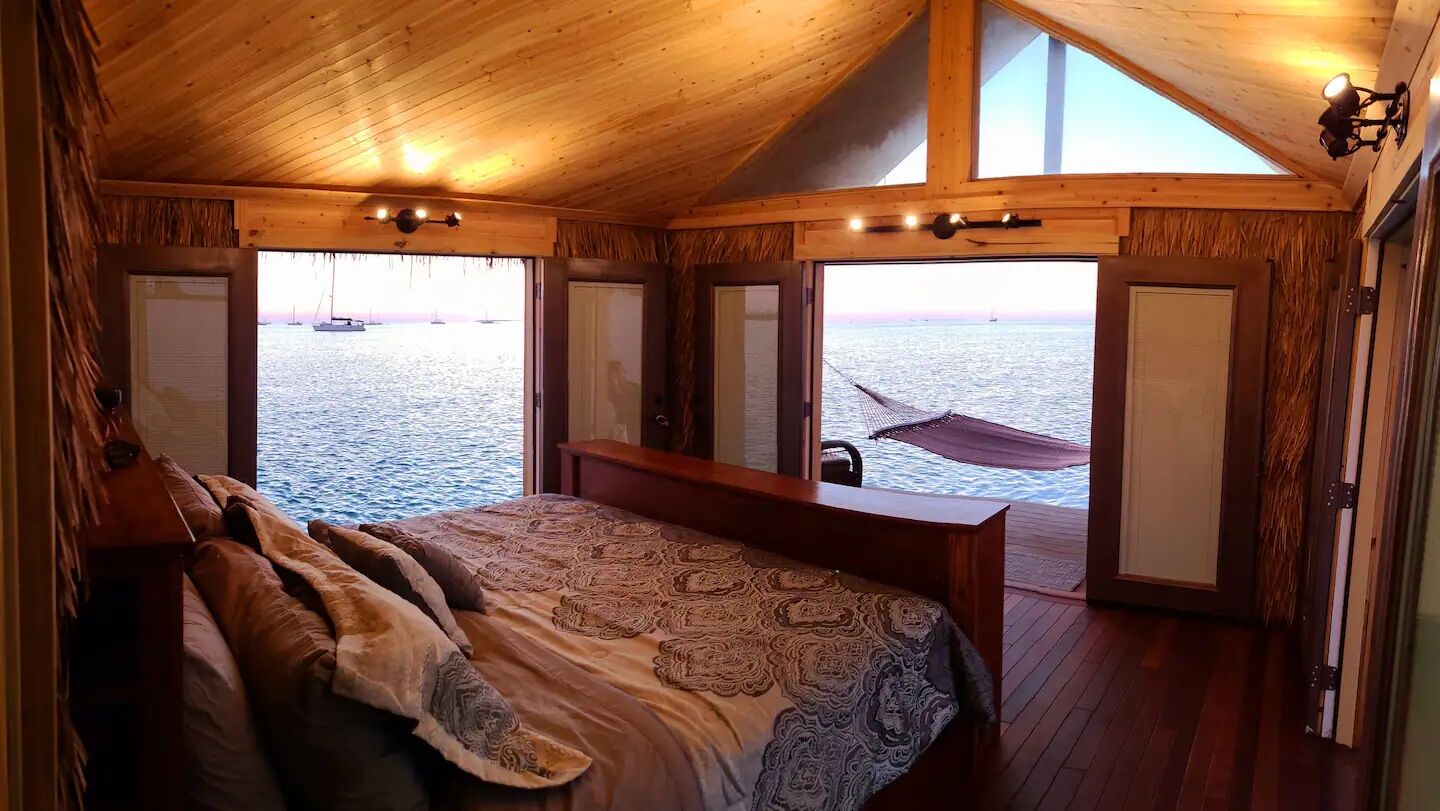 Glamping gets an aquatic makeover at this Airbnb Tiki Suite Key West. This floating cabana consists of a simple dwelling space fitted with an en suite bathroom and ocean views galore. French sliding doors open out onto your veranda where you can meditate to the sound of the waves and keep a lazy eye out for dolphins. Renting the Tiki cabin includes two inflatable paddleboards and two snorkel sets. This more than makes up for the limited Wi-Fi while you surrender yourself to an off-grid experience free of Netflix and TikTok. Do we even need to mention the potential for sunrises and sunsets?
No need to weep into your rum if the Tiki Suite is unavailable. Check into its twin instead – the OG Tiki Suite.
Two guests, one bedroom
Price: $650 per night
Hidden Beach Duplex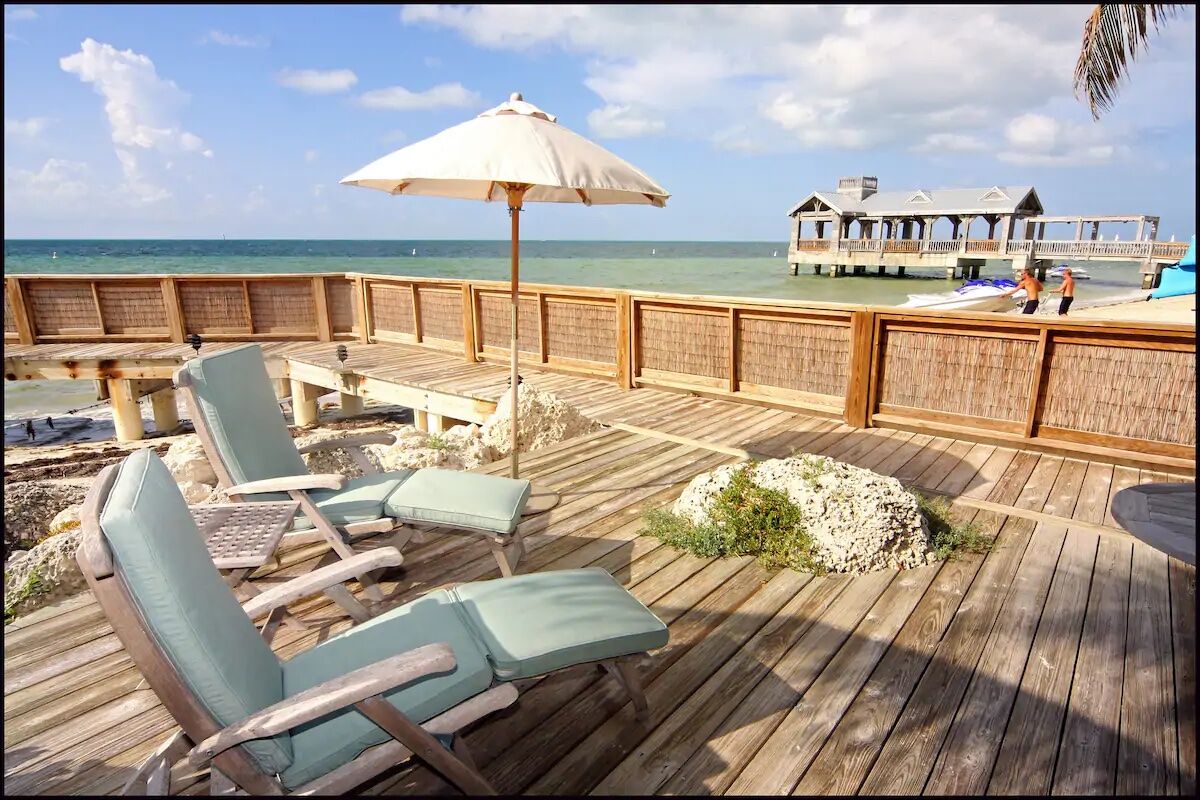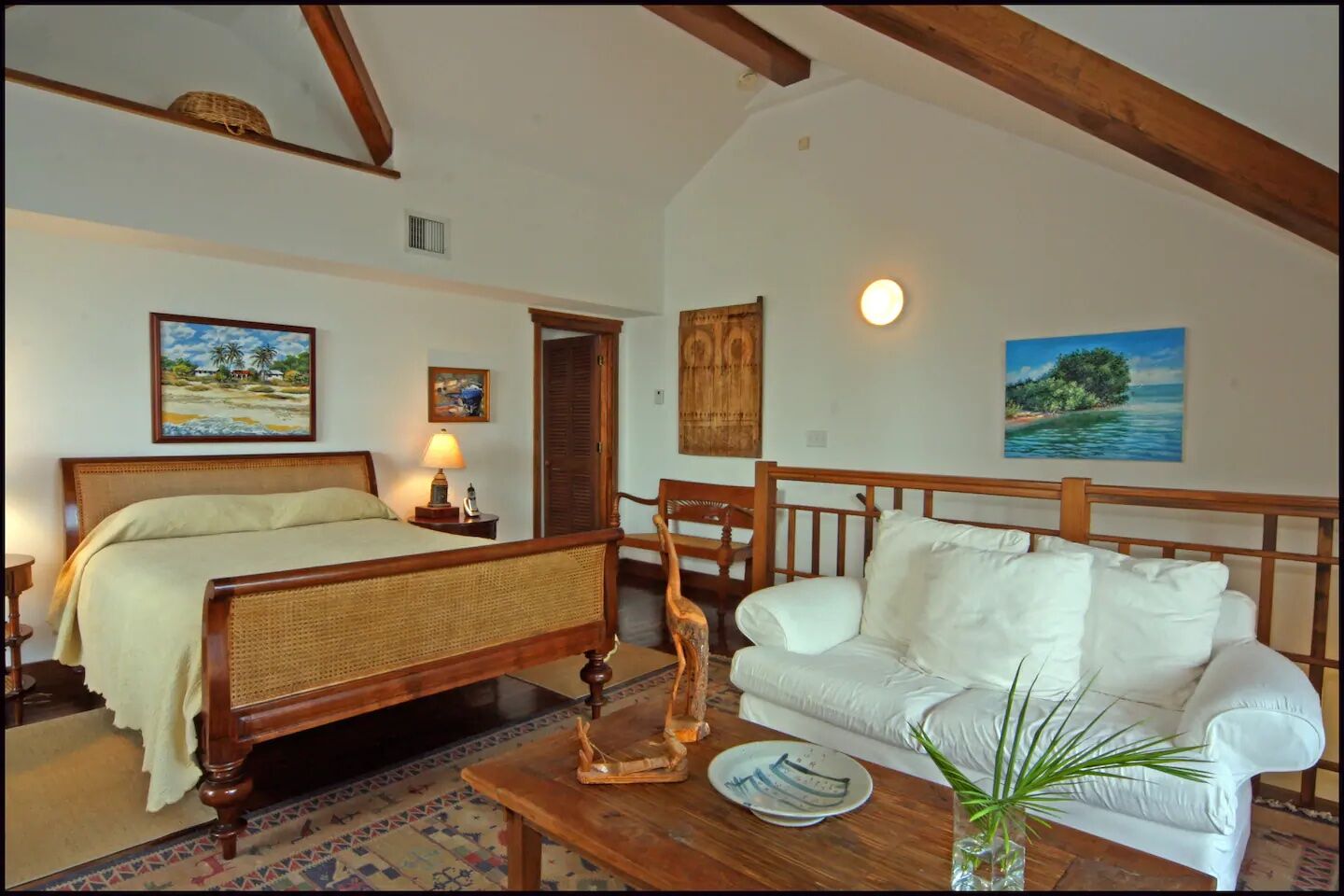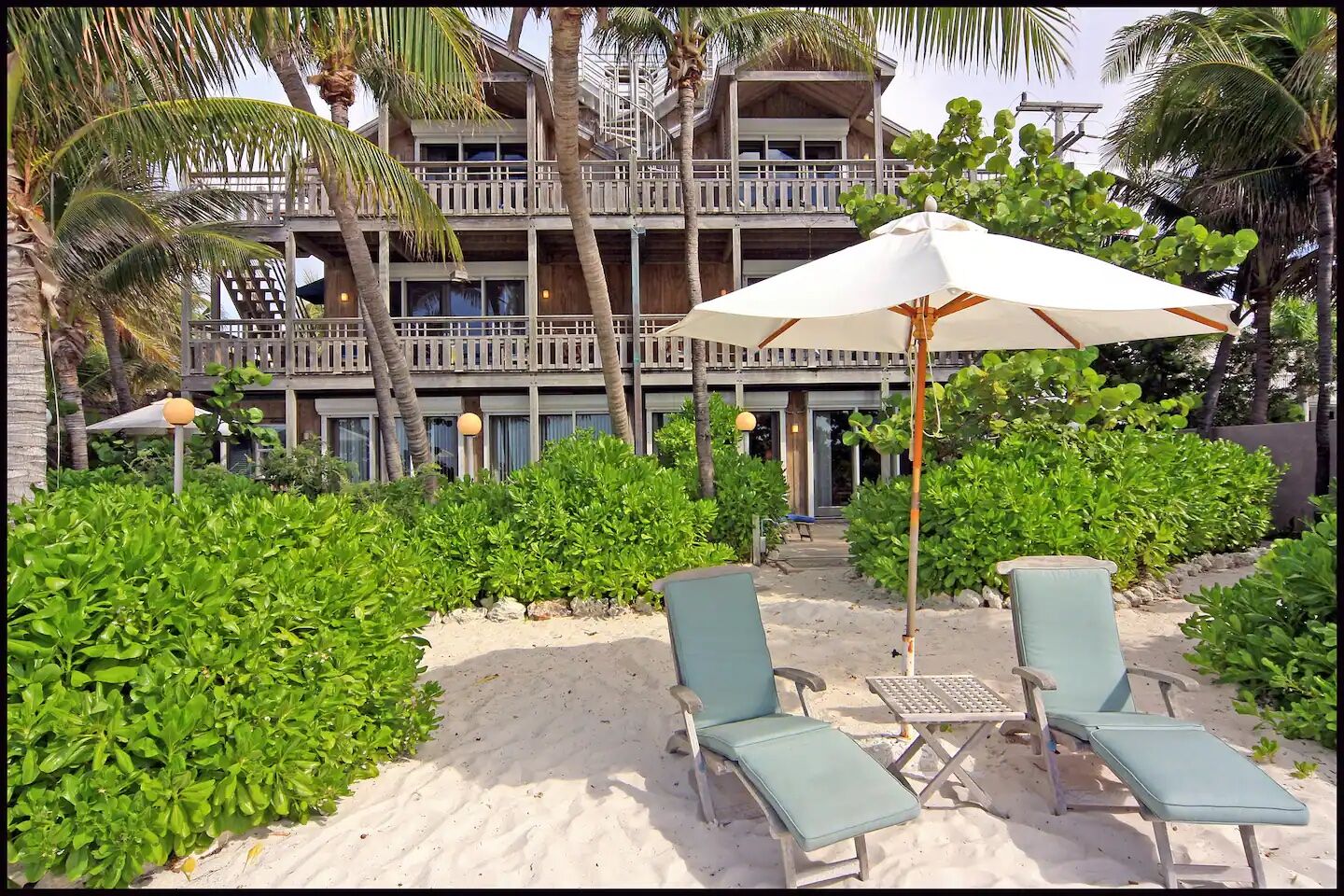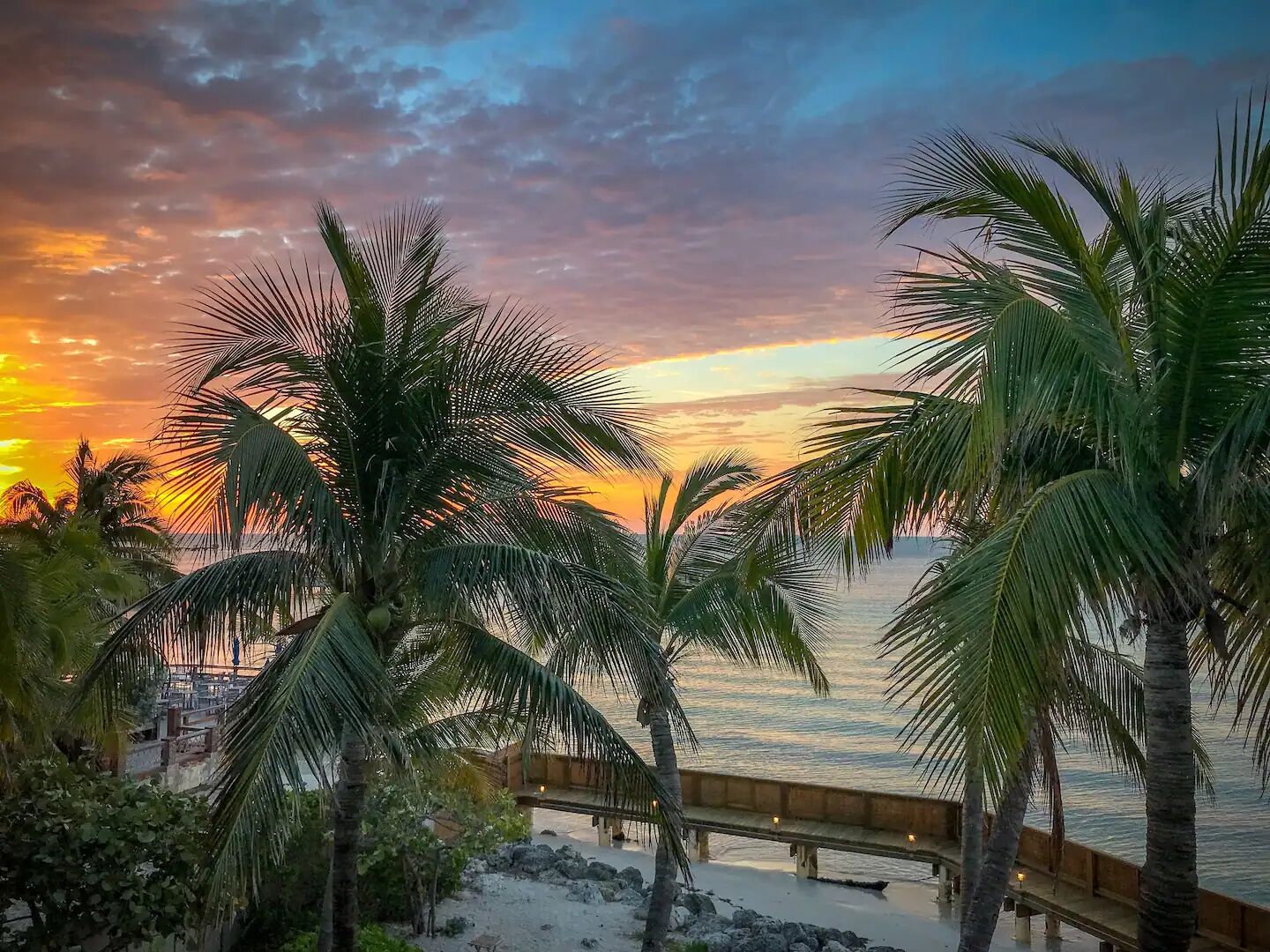 If you're hankering for the castaway experience without sacrificing your creature comforts, this beachfront condo has the answers. The two-story house overlooks a private sandy beach fringed with palm trees. Wake up to sunrises from your private veranda and take romantic golden hour walks along the bay. Located in the quietest part of Key West, the Hidden Beach Duplex is exactly what you need for a romantic seaside getaway.
Two guests, one bedroom
Price: $600 per night
Traveling to Florida? Check out Matador's guides to the best places to stay in the state:
The Pisces Yacht Airbnb at Key West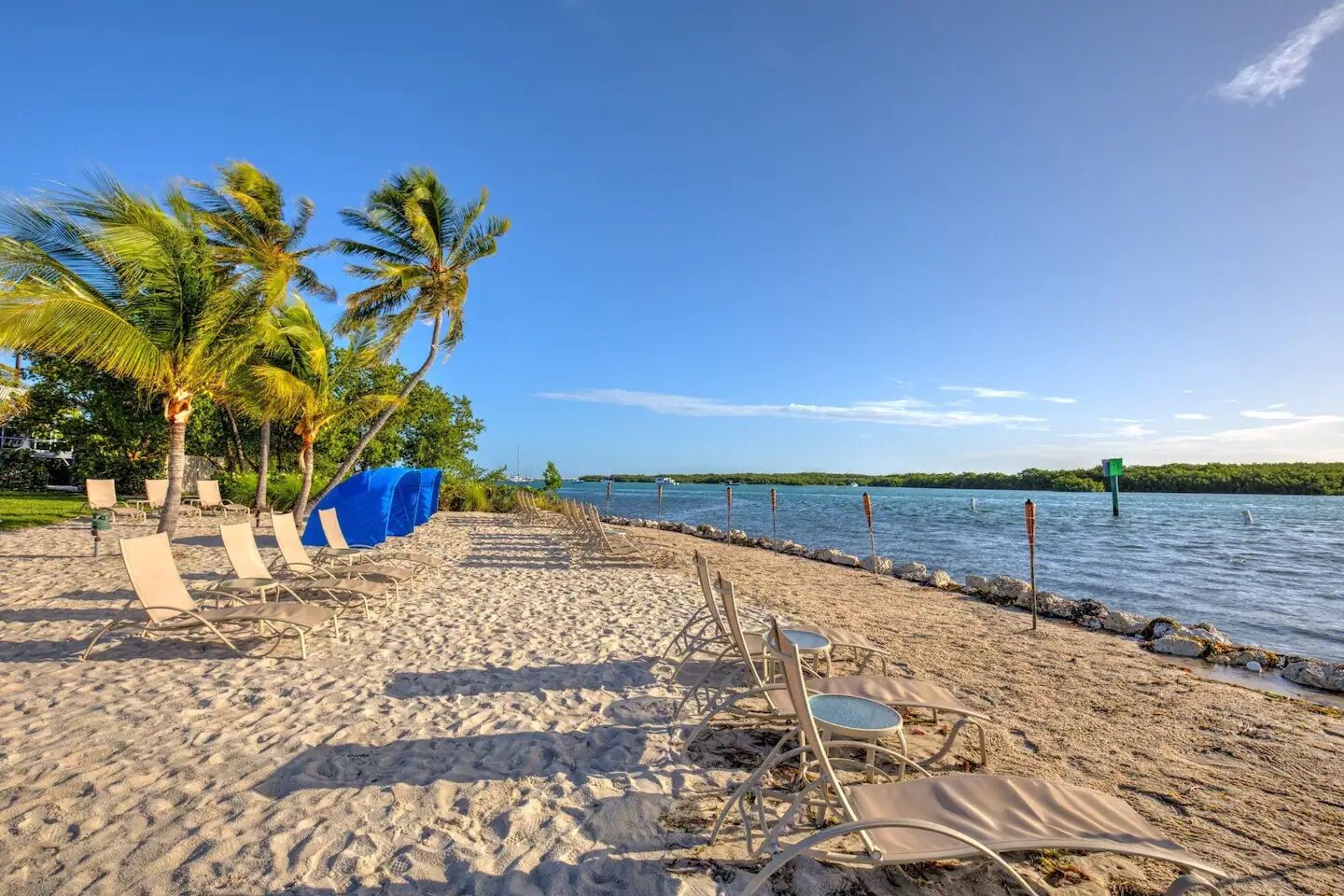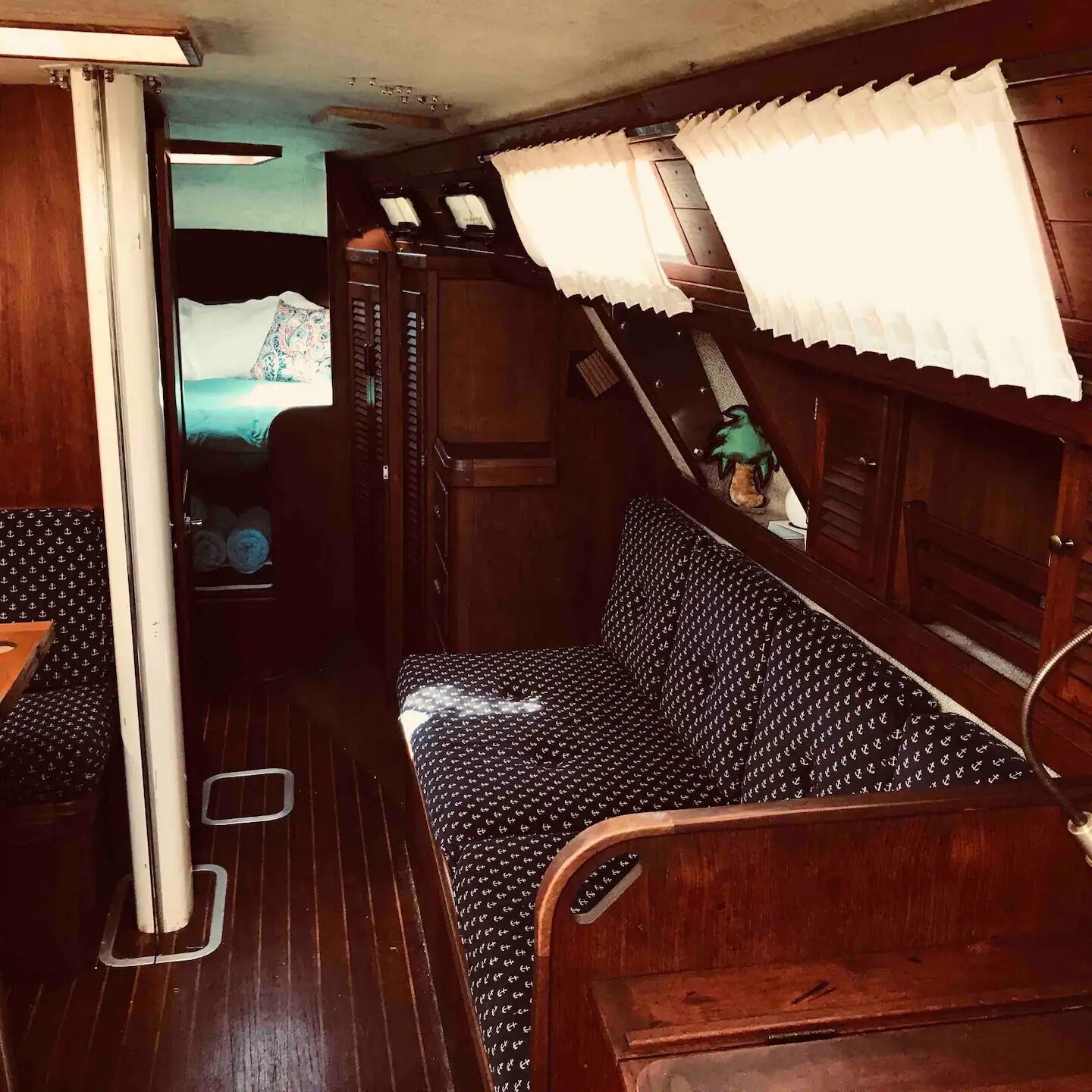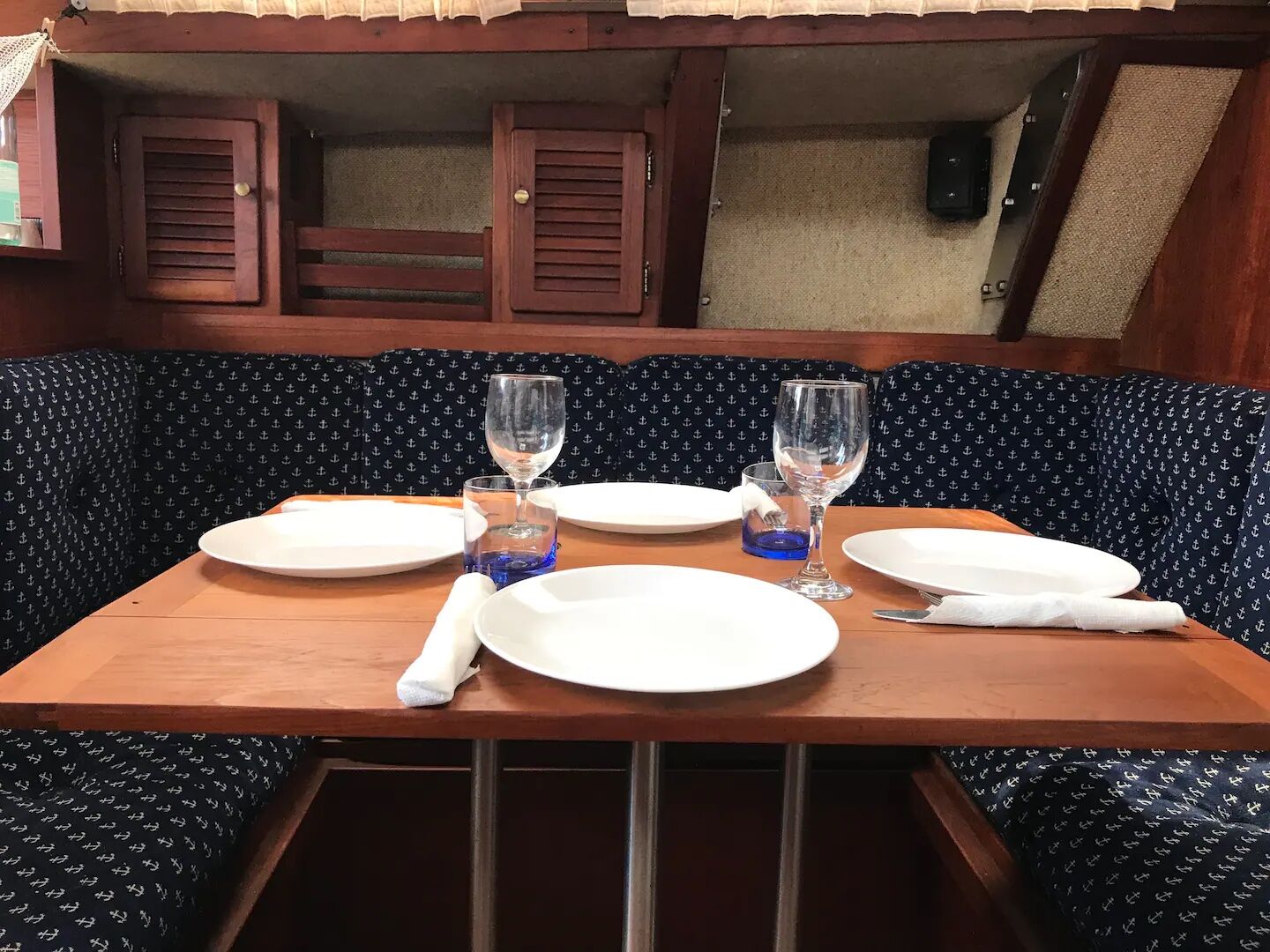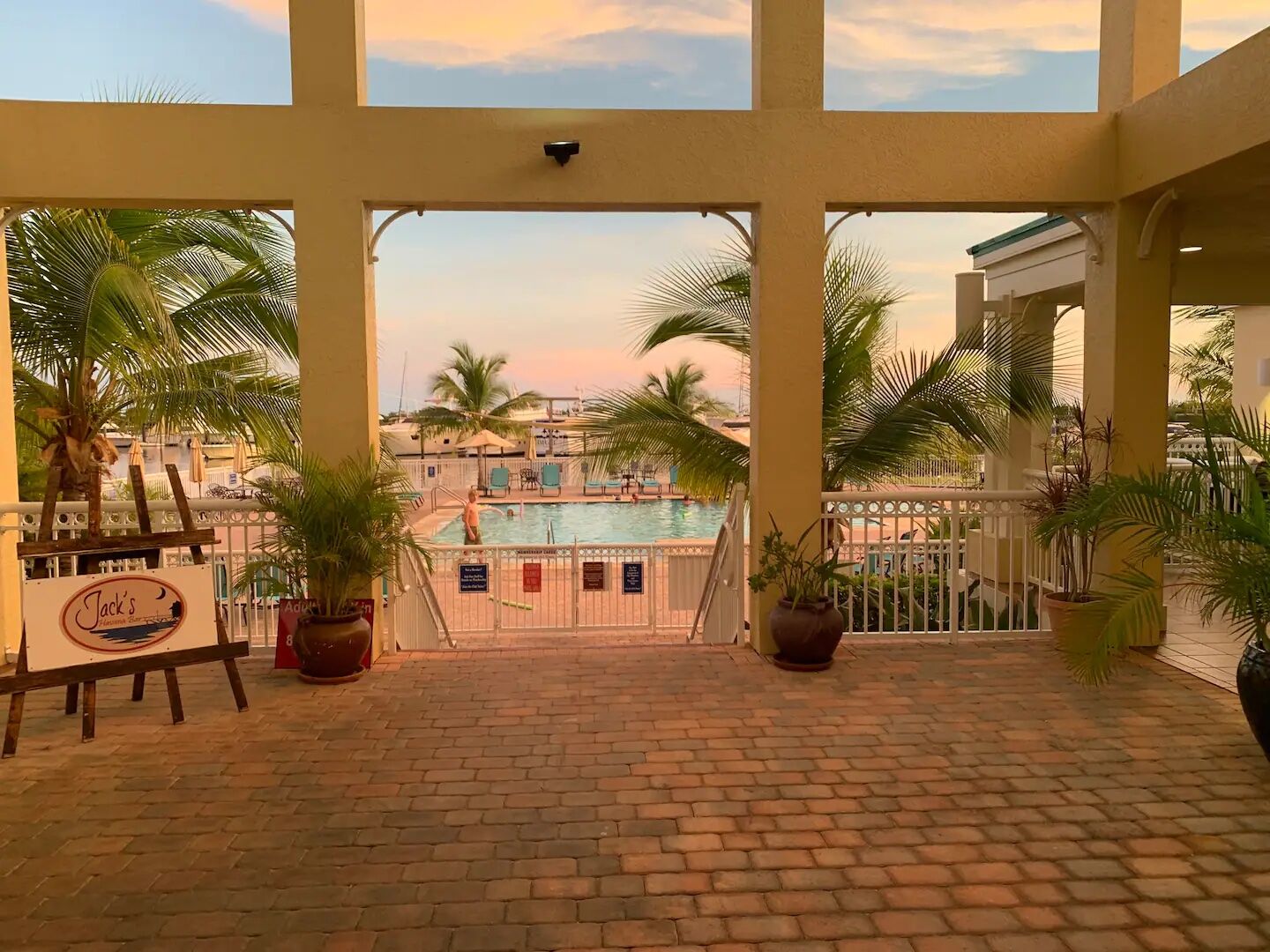 All aboard 'Pisces' – a 36-foot S2 sailing yacht with sleek interiors to make a 5-star hotel blush. Teak and mahogany cabins await you with a modern bathroom and fully-equipped kitchen. When the sun's out (which, in Key West, it generally always is) you can lounge on the deck with a mojito. Docked in one of the prettiest marinas in Key West you will benefit from all areas of the gated facilities including a clubhouse, swimming pool, and private beach. This Airbnb Key West houseboat is suitable for a couple or a family of three.
Three guests, one bedroom
Price: $220 per night
Tranquilo – Key West Luxury Houseboat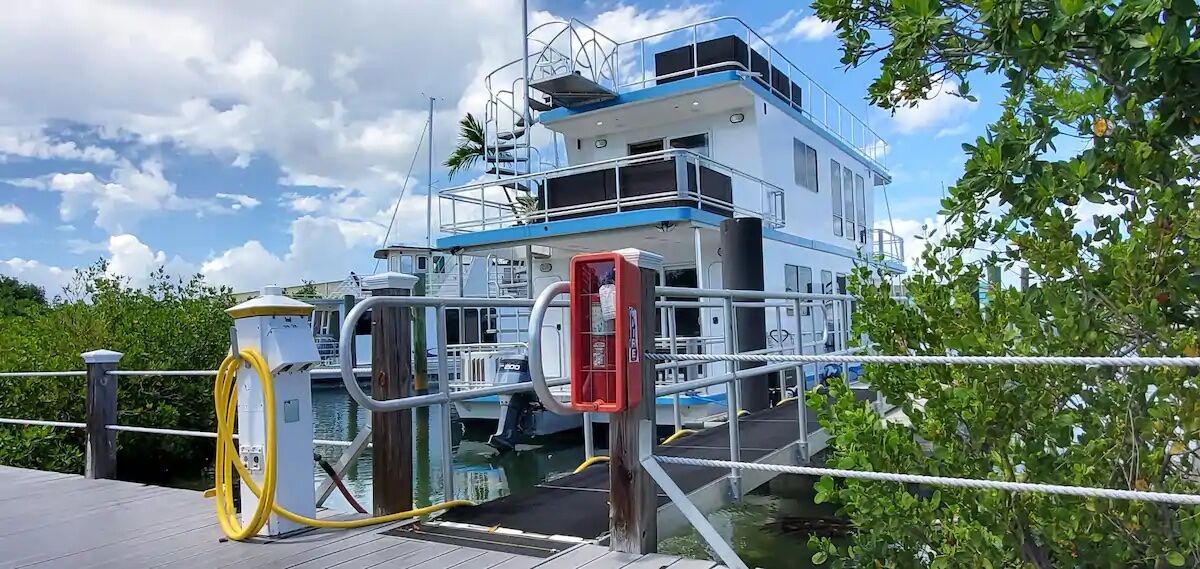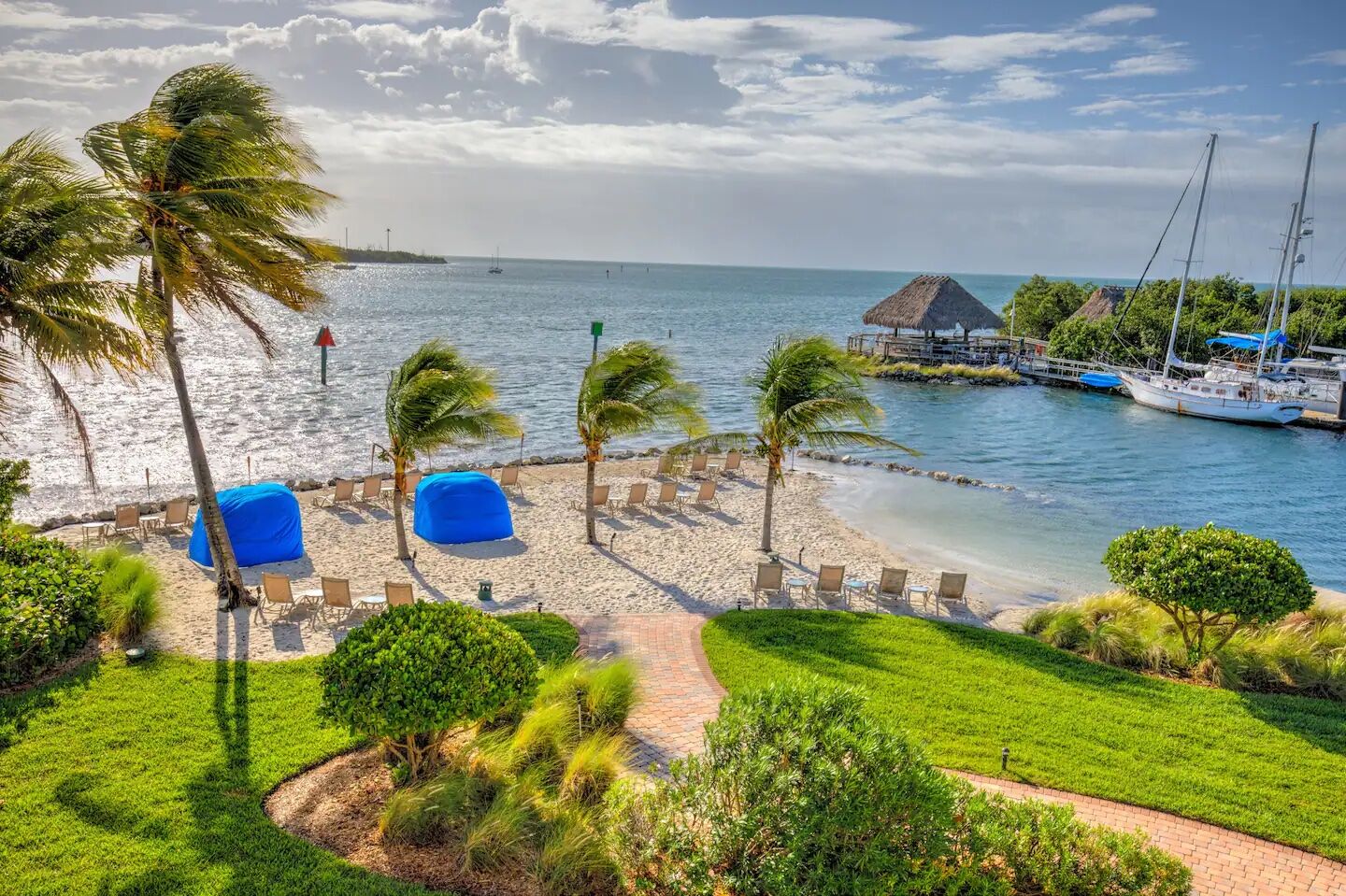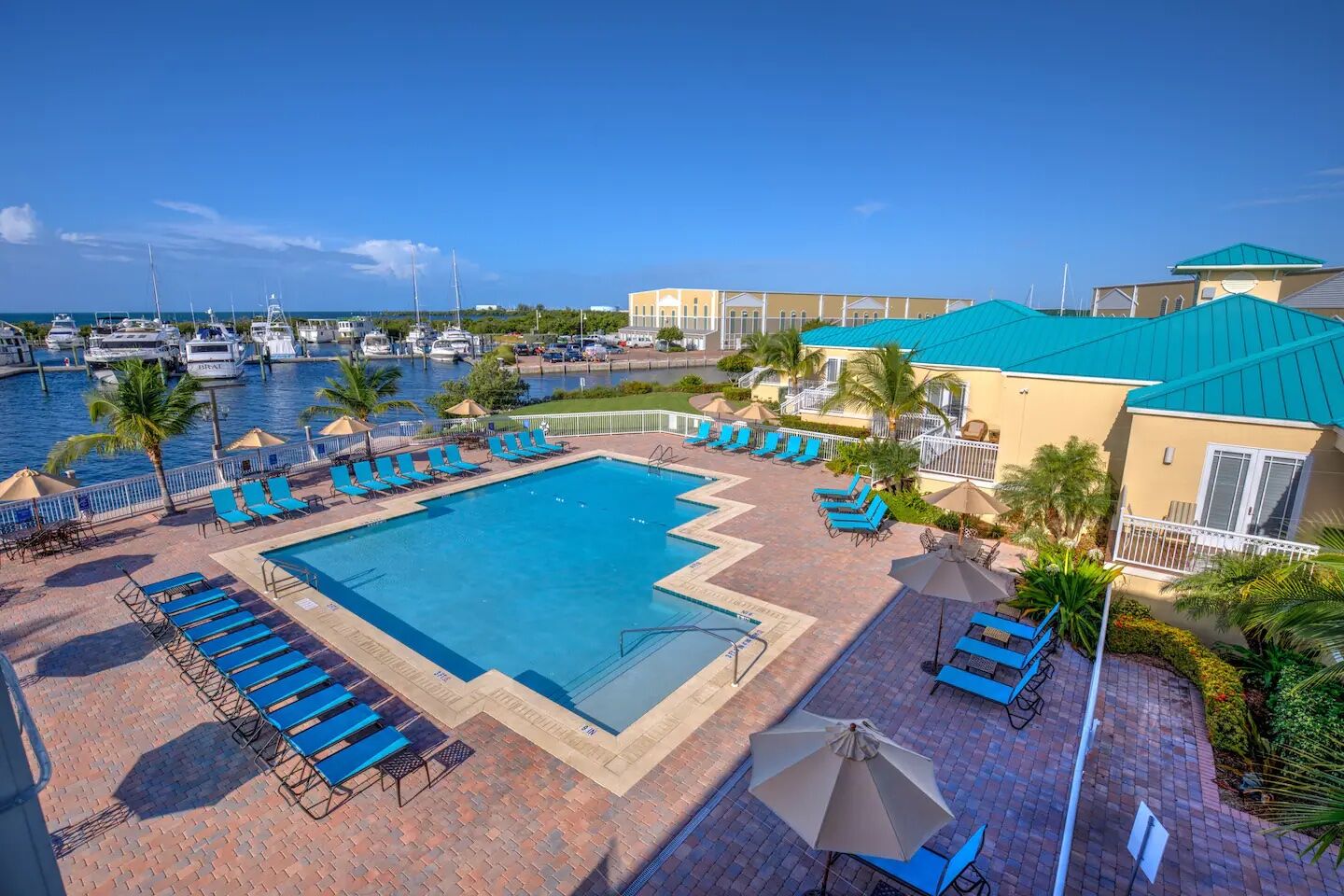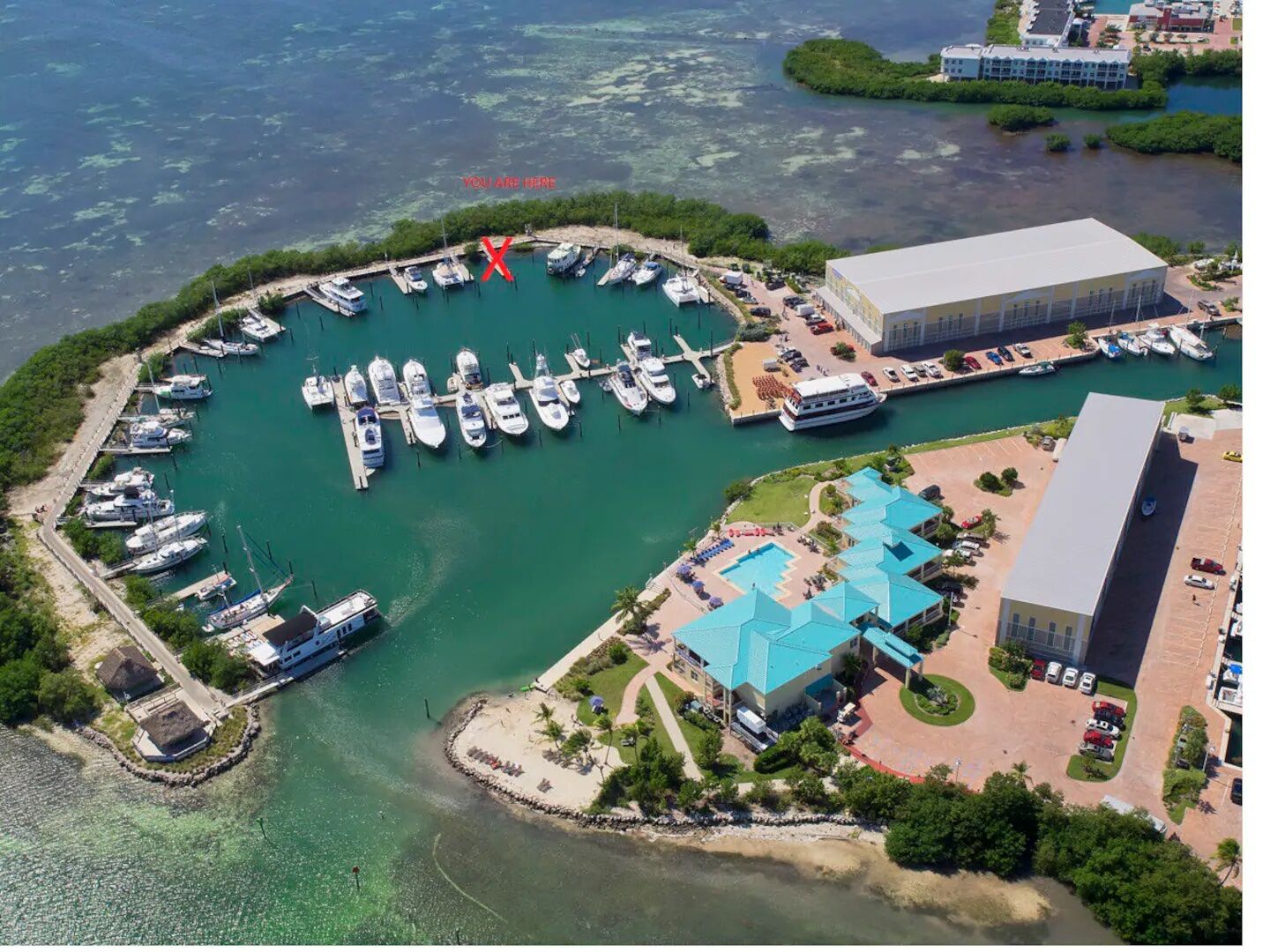 This cushy Airbnb Key West houseboat is spread over three floors of luxury. A granite-clad kitchen and internal lounge culminate in the open-air deck where you can soak up panoramic views with your nearest and dearest. The floating home comprises two double bedrooms plus a sofa bed in the lounge. Located at Stock Island Yacht Club, the boat is a 15-minute drive downtown. You are welcome to use the club's pool, private beach, gym, and oceanside tiki throughout your stay.
Six guests, two bedrooms
Price: $750 per night
Catamaran sailing experience and stay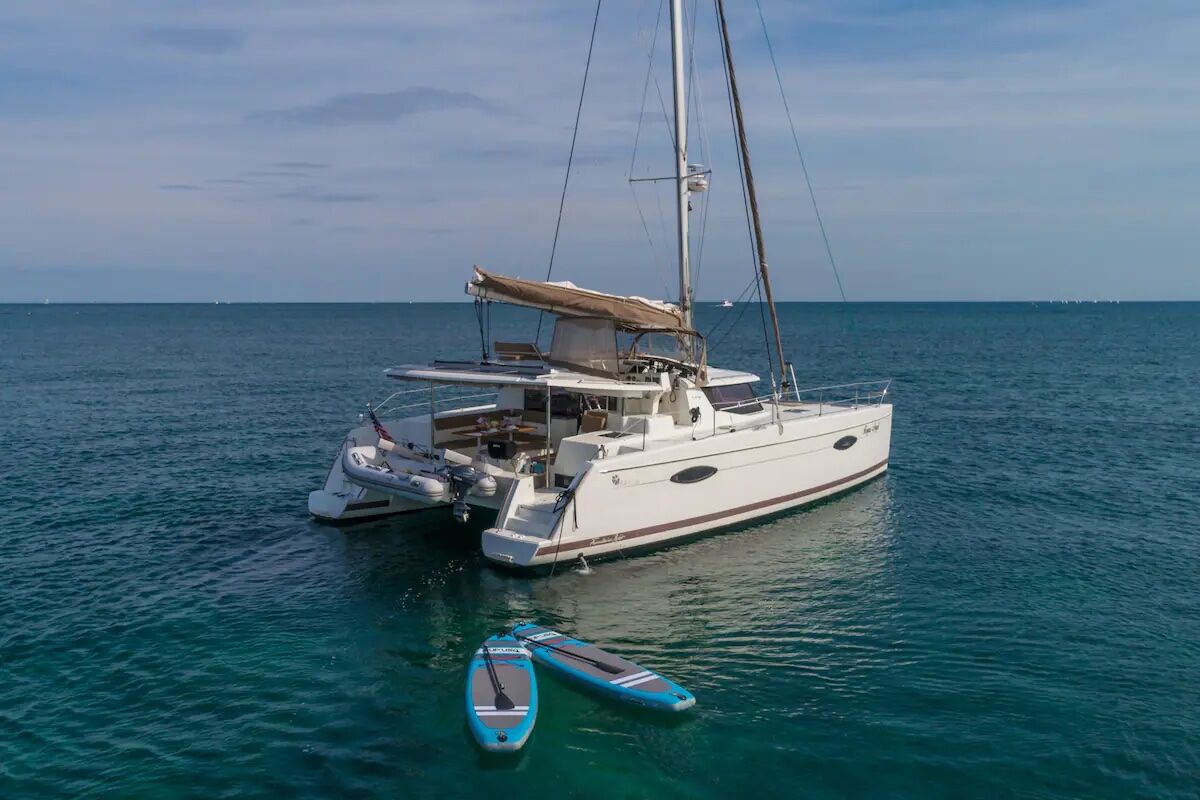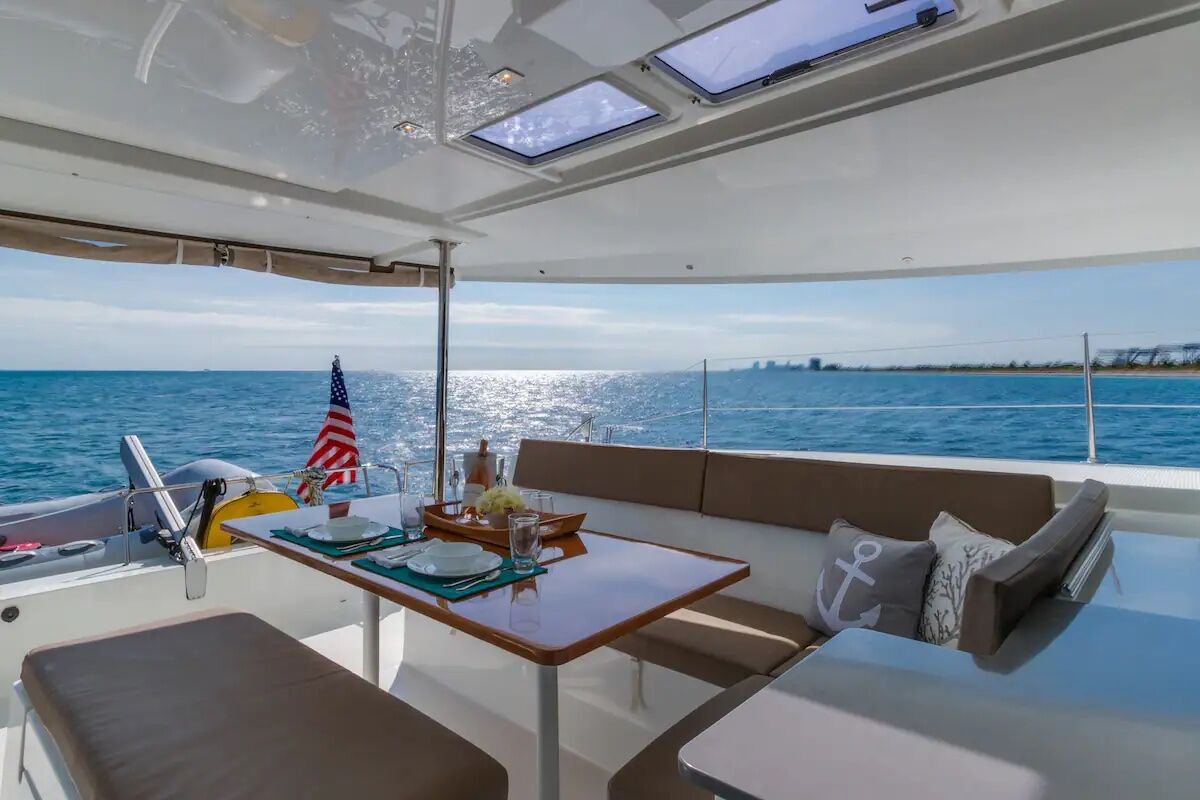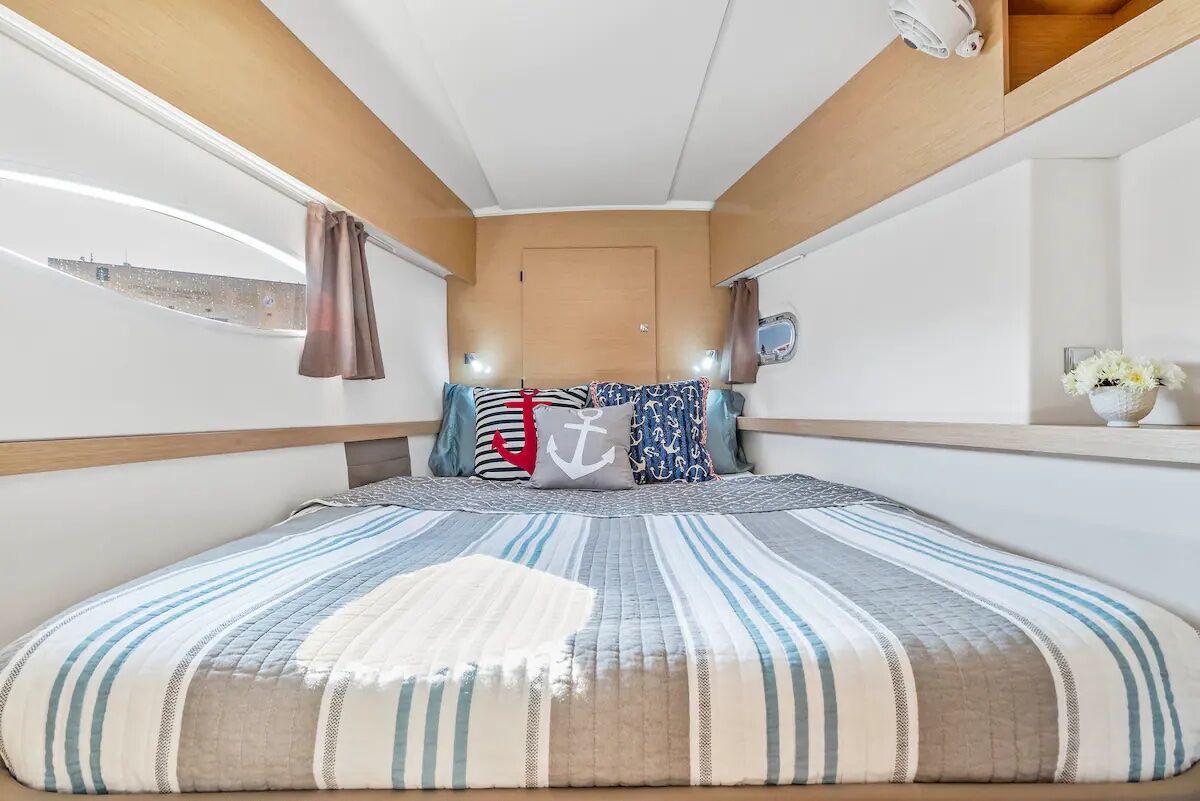 Ahoy there, aspiring seafarers! This Key West Airbnb on the water is reserved for the most adventurous as you cast off and take to the high seas. Equipped with three separate bedrooms and an internal salon, there's plenty of space to avoid the onset of cabin fever. Feel the warm ocean breeze in your hair as your captain steers you far from the hustle of downtown and into open water where you snorkel, paddle, and plunder the champagne cooler to your heart's content.
Six guests, three bedrooms
Price: $1,700 per night
Best long-term Key West Airbnbs
Fernwood Key West Airbnb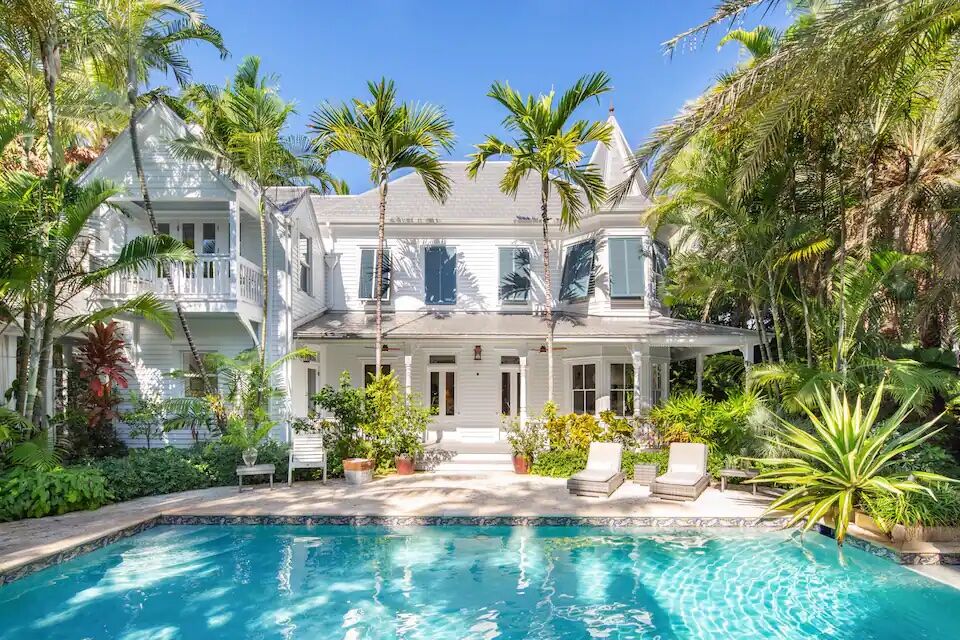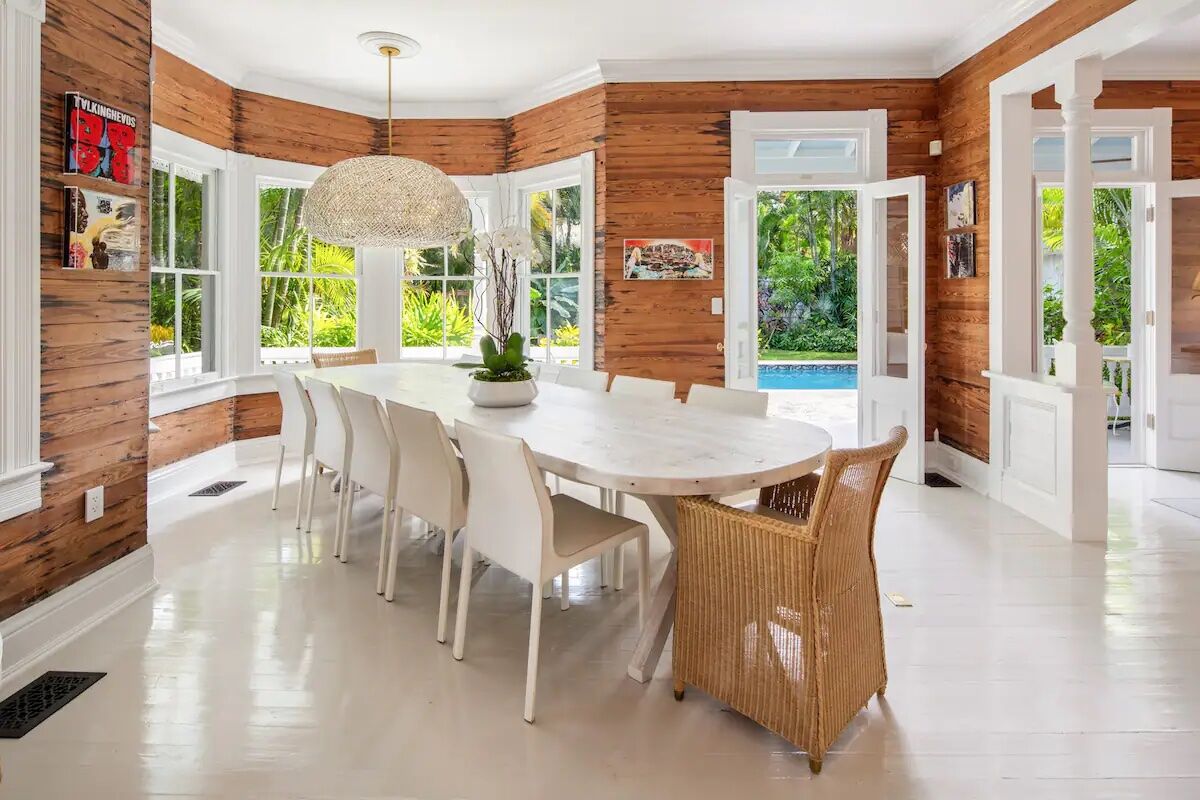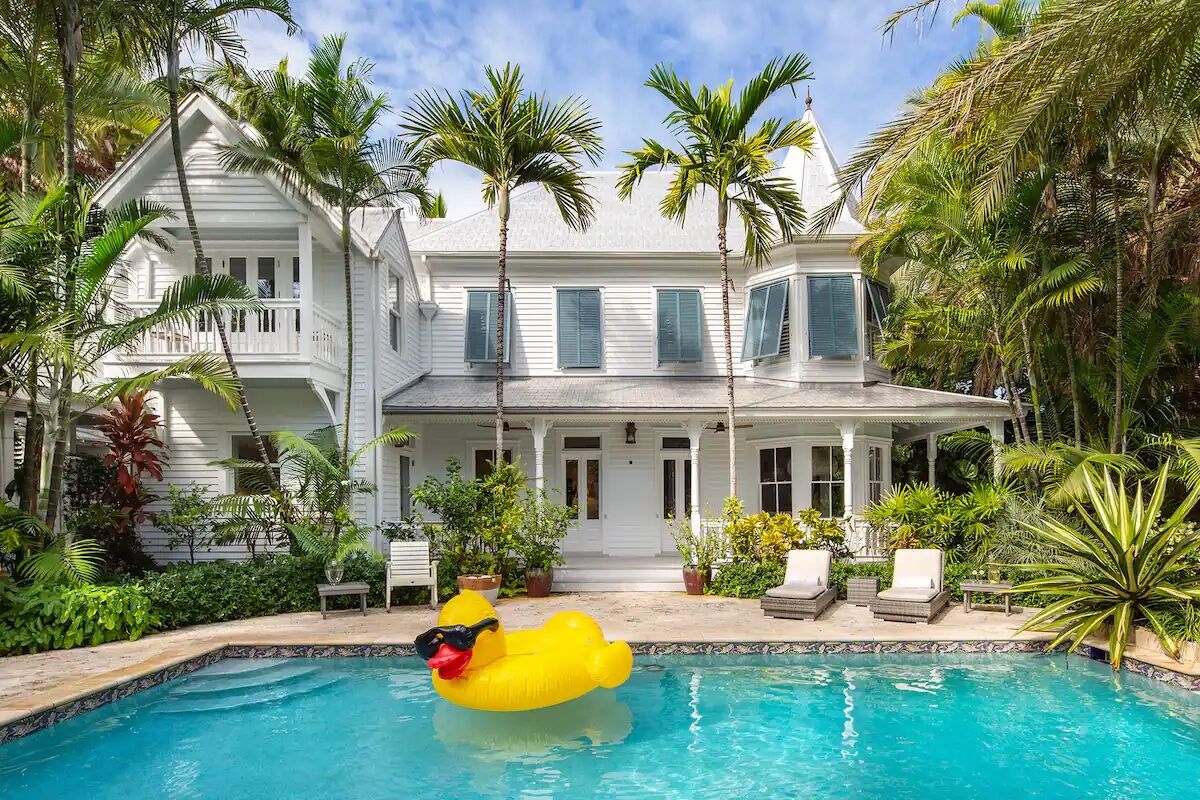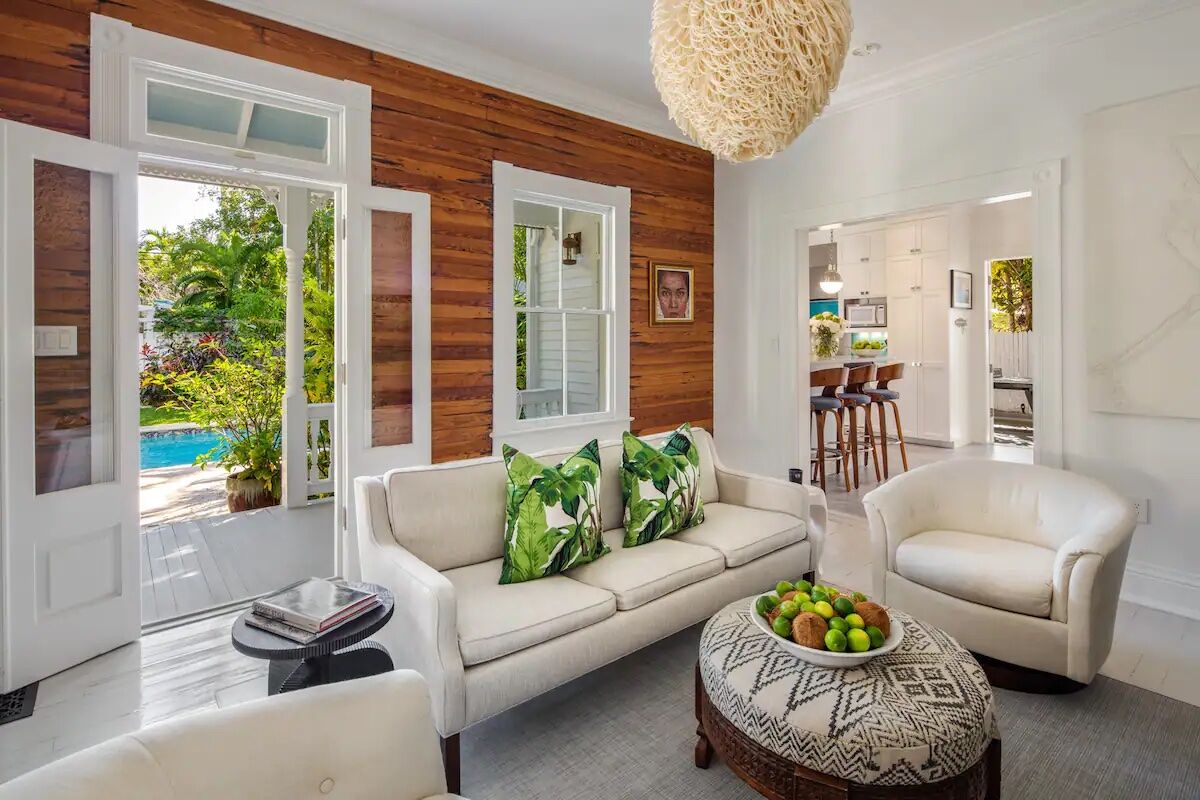 Who wouldn't want to commit to a month in this tropical island city? Buried beneath lush greenery, this Airbnb in Key West Florida is an oasis that you can call home (for a minimum of 28 days). In addition to the main building, the place features a separate cottage with one bedroom. Opulent touches include a cedar hot tub, an outdoor shower, and a lanai that peers over the private pool. Despite evoking a sense of remoteness, the villa is a short drive or cycle ride from Duval Street and the beaches.
Eight guests, four bedrooms
Price: $900 per night
What did you think of this story?