These Beachside Airbnbs in Palm Beach, Florida, Offer a Relaxing Getaway
Palm Beach, Florida is a beautiful beachside city located in Southeast Florida. With its sunny skies and white sand beaches, Palm Beach has been long known as a premier vacation destination, as well as a place that attracts the rich and famous to posh beach estates. The city offers a variety of activities such as fishing, golfing, kayaking, boating, and more. In addition to its natural beauty, Palm Beach is home to some of the world's most luxurious resorts, shopping centers, and restaurants. For travelers, one of the most affordable ways to stay on Palm Beach island is to book an Airbnb.
Traveling to Florida? Check out Matador's Florida accommodations guides:
We hope you love the Airbnb Palm Beach vacation rentals we recommend! Just so you know, Matador may collect a small commission from the links on this page if you decide to book a stay. Listed prices are accurate as of the time of publication.
Posh two-bedroom Palm Beach Airbnb for six in luxury hotel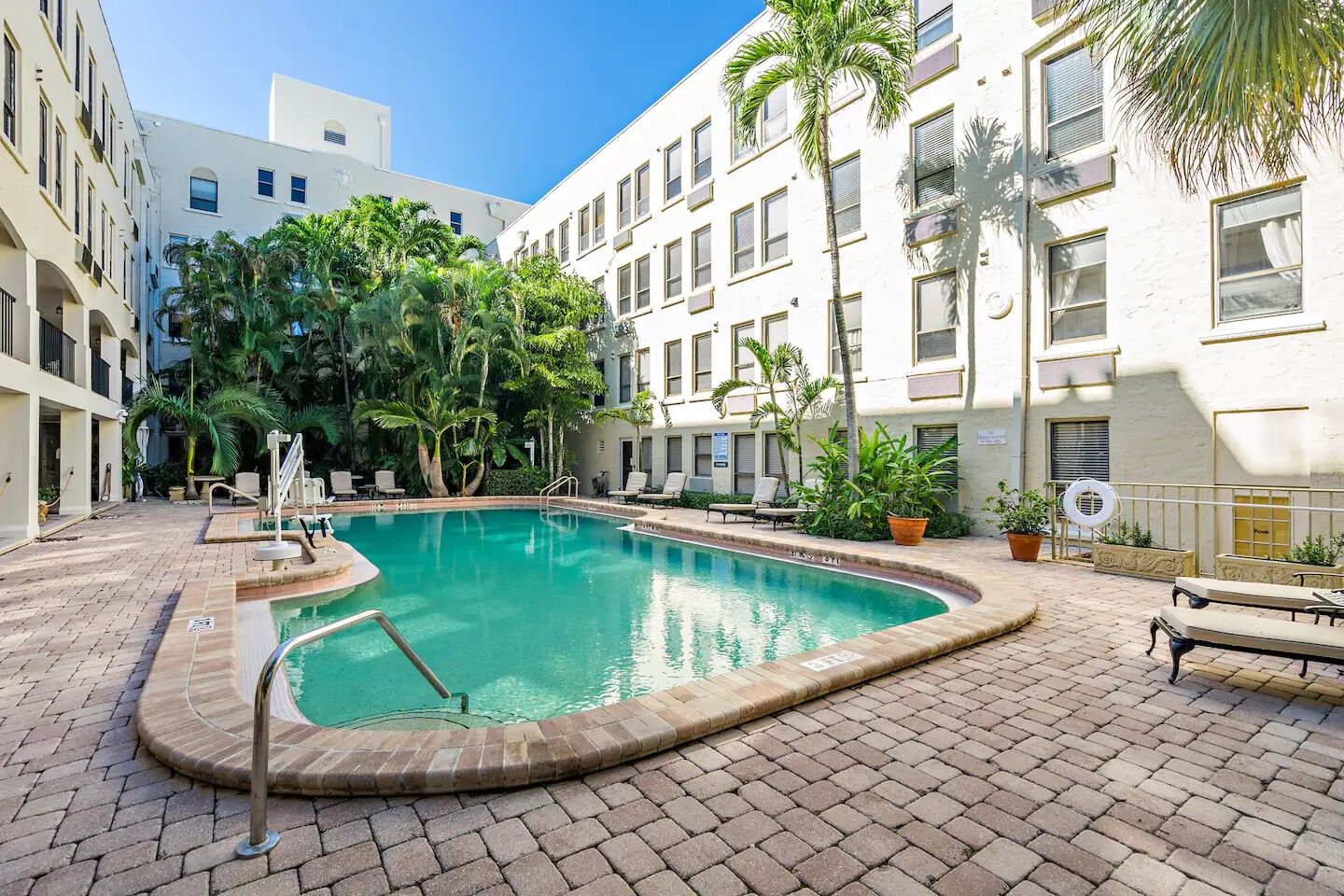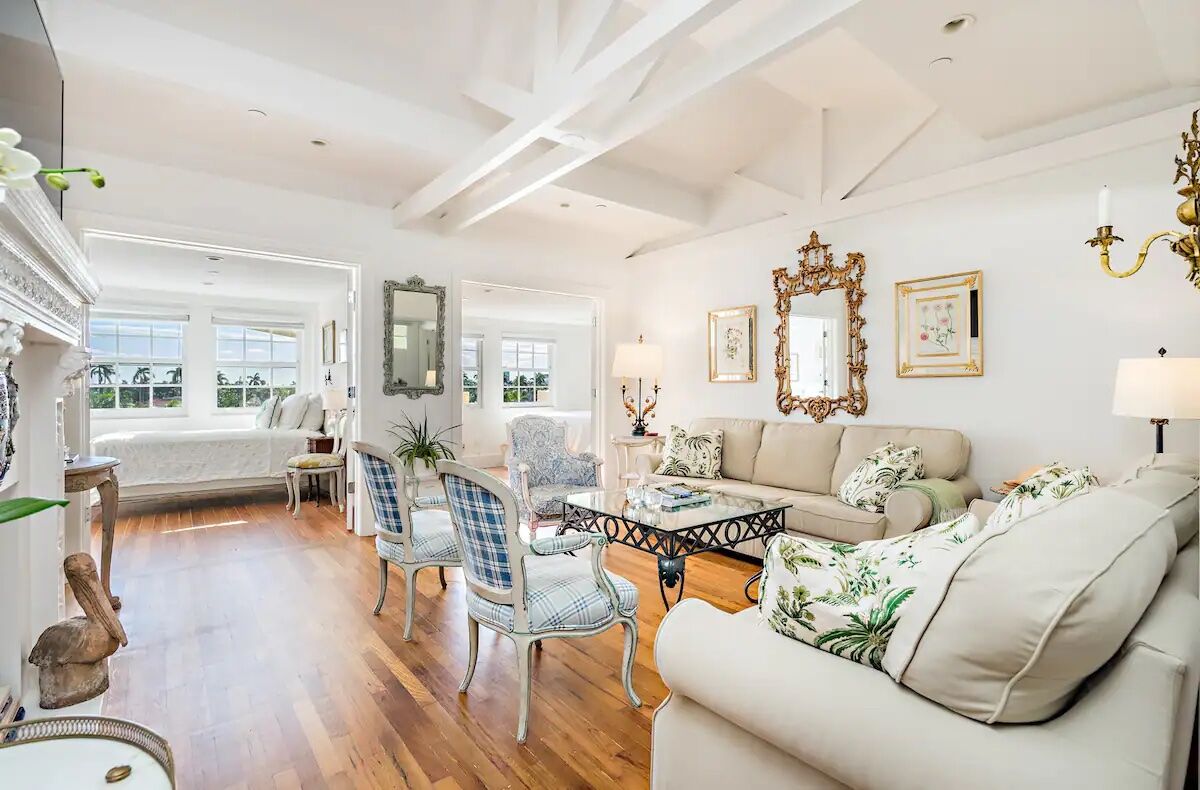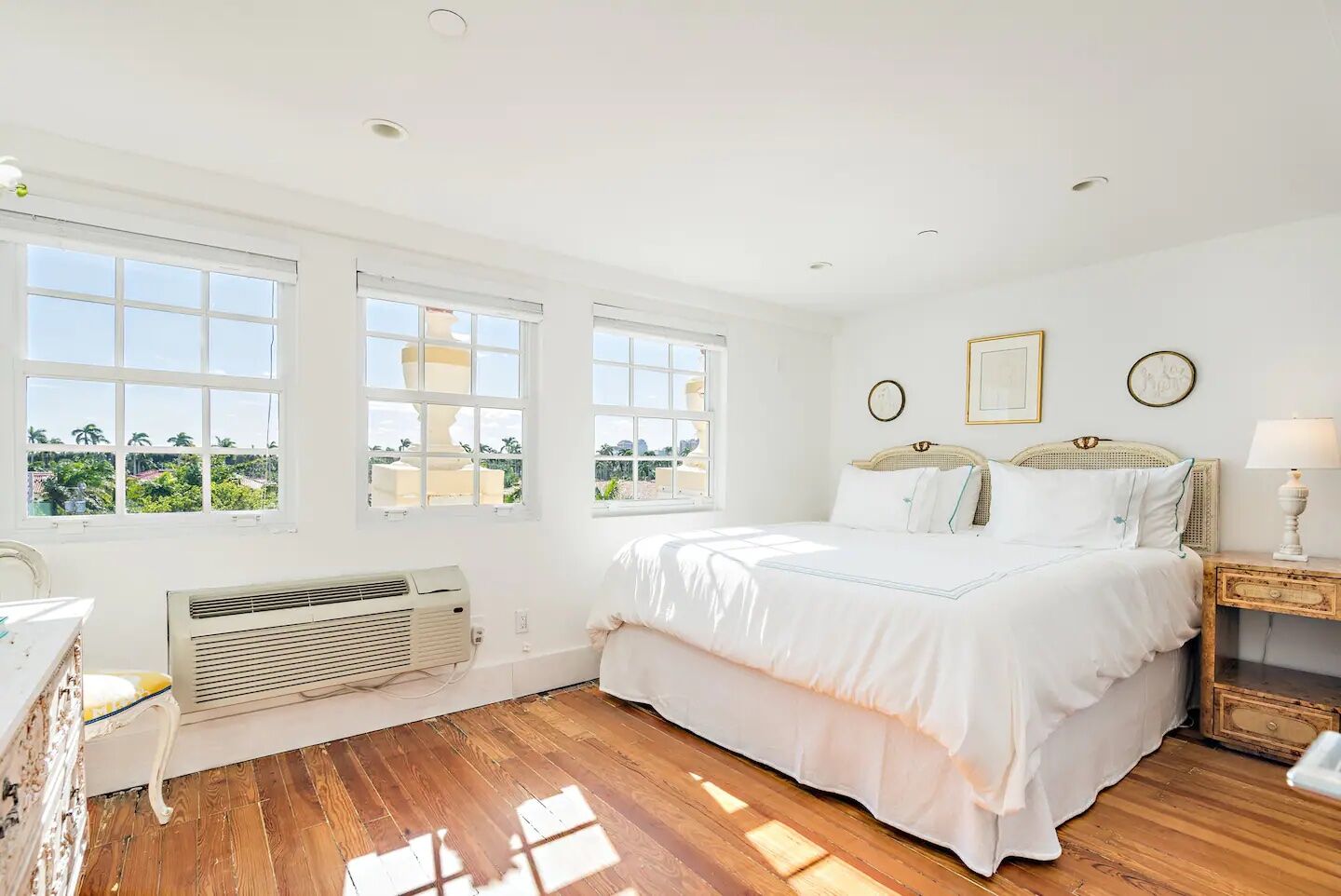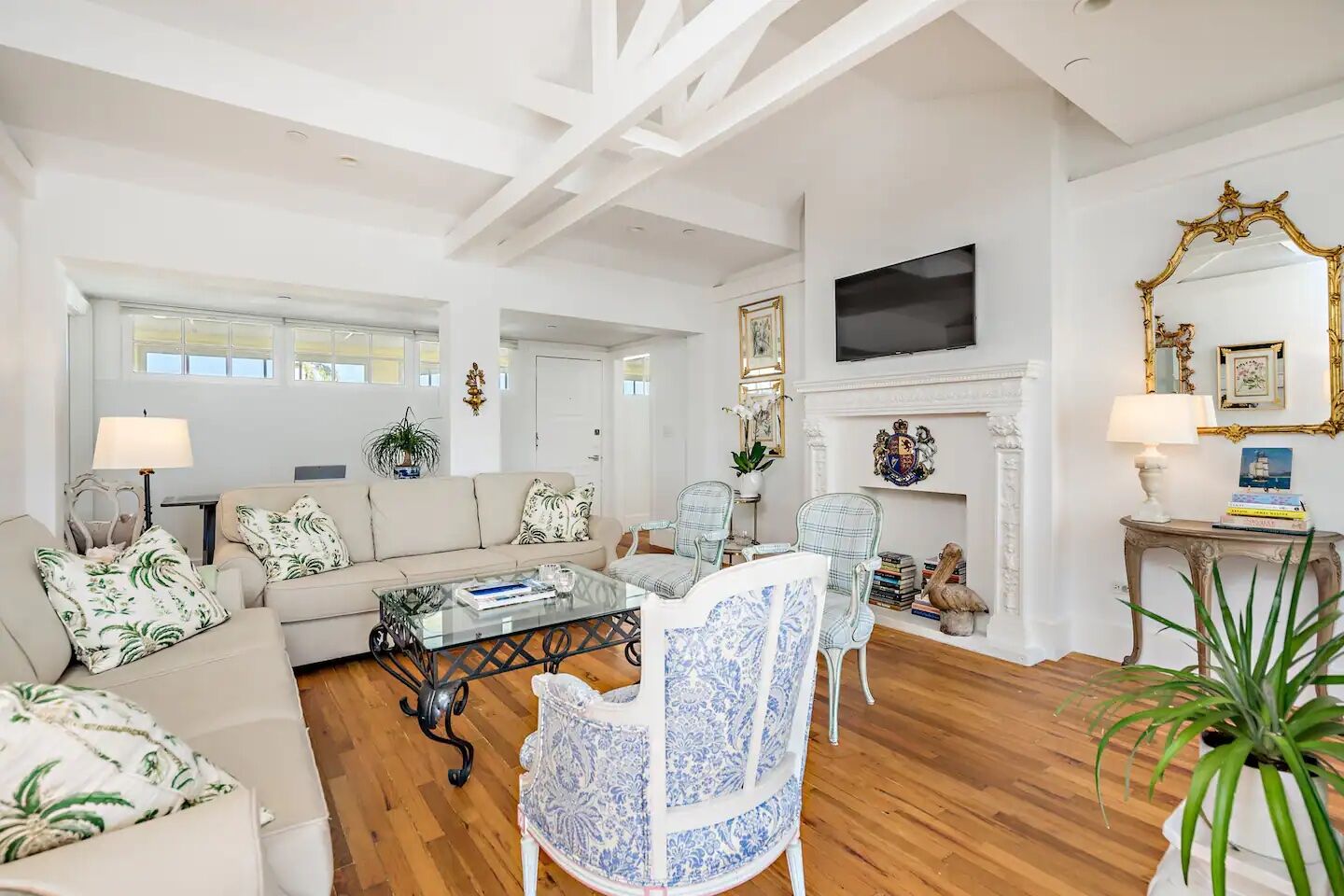 This cozy, near-beachfront Airbnb in Palm Beach is the perfect spot for a getaway. Located just steps away from the beautiful beaches of Palm Beach, this Airbnb offers amazing views of both the ocean and the Intracoastal waterway. The Airbnb has two bedrooms and one bathroom, with space for up to six — and because it's located in a high-end hotel, you can take advantage of the property's amenities including a pool, concierge, and booking services to help you get the most out of the island.
Six guests, two bedrooms
Price: $659 per night
Sunrise Terrazo at King Palm Beach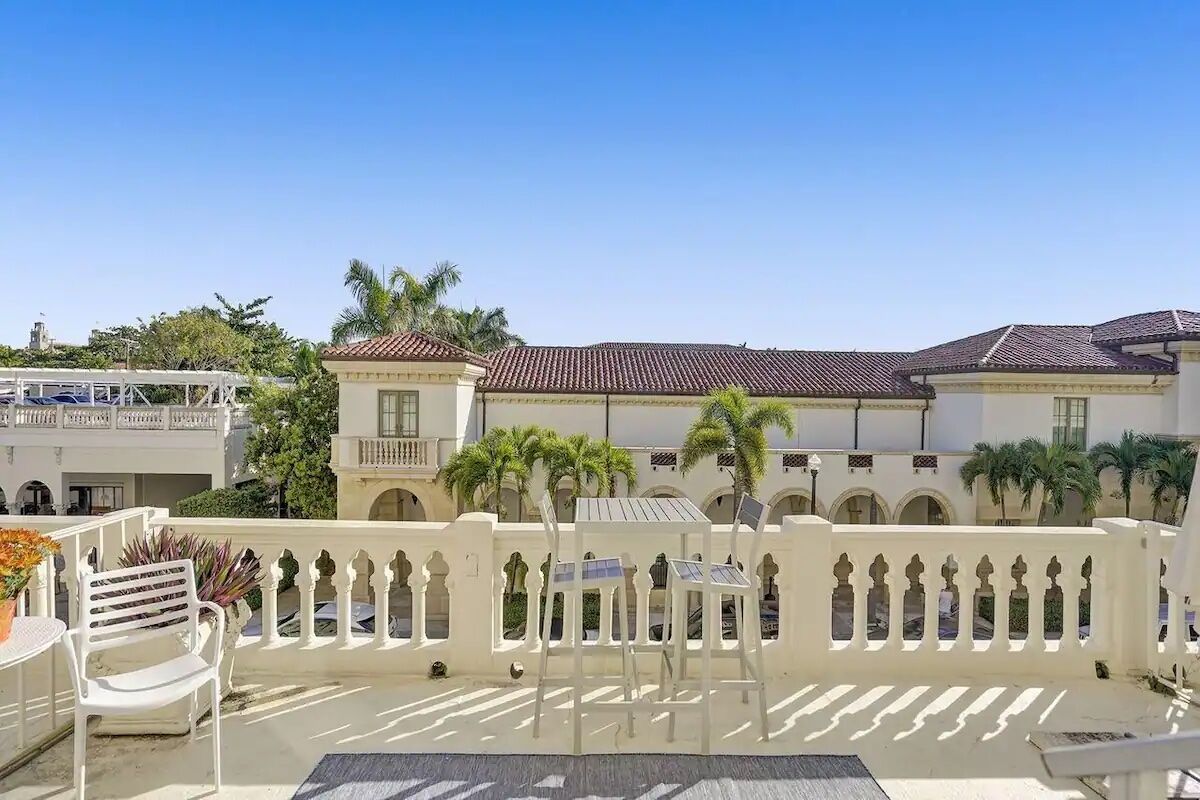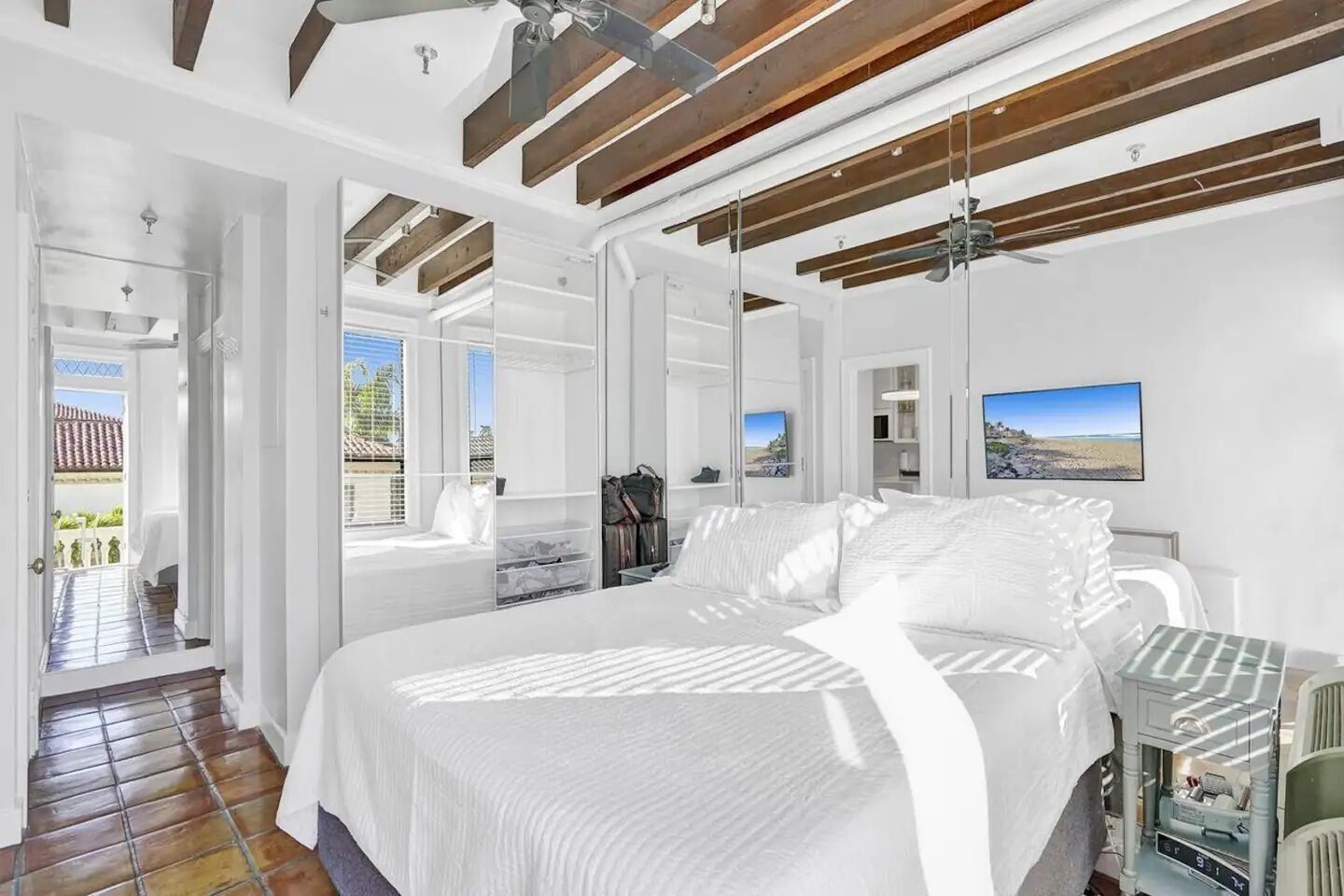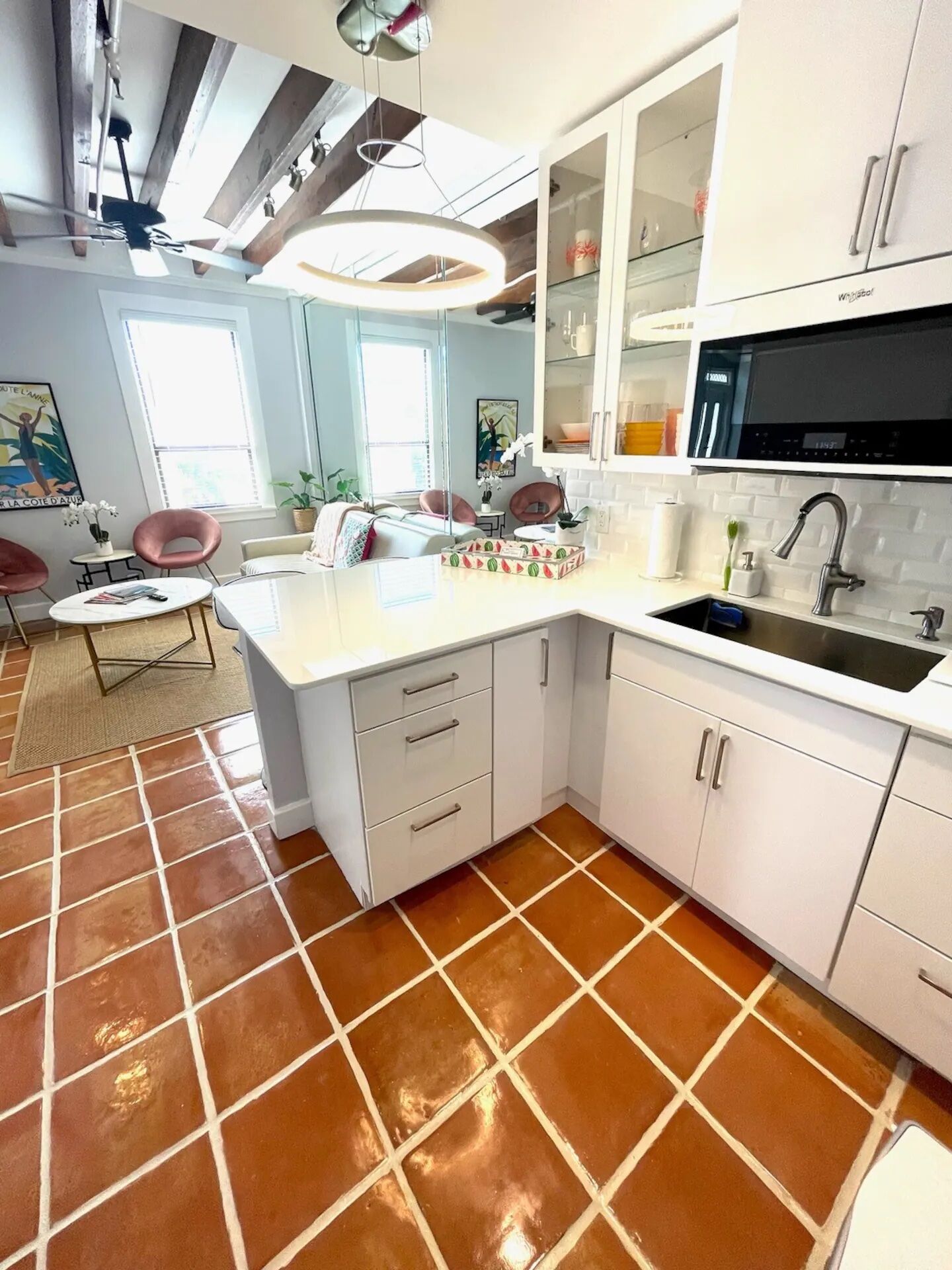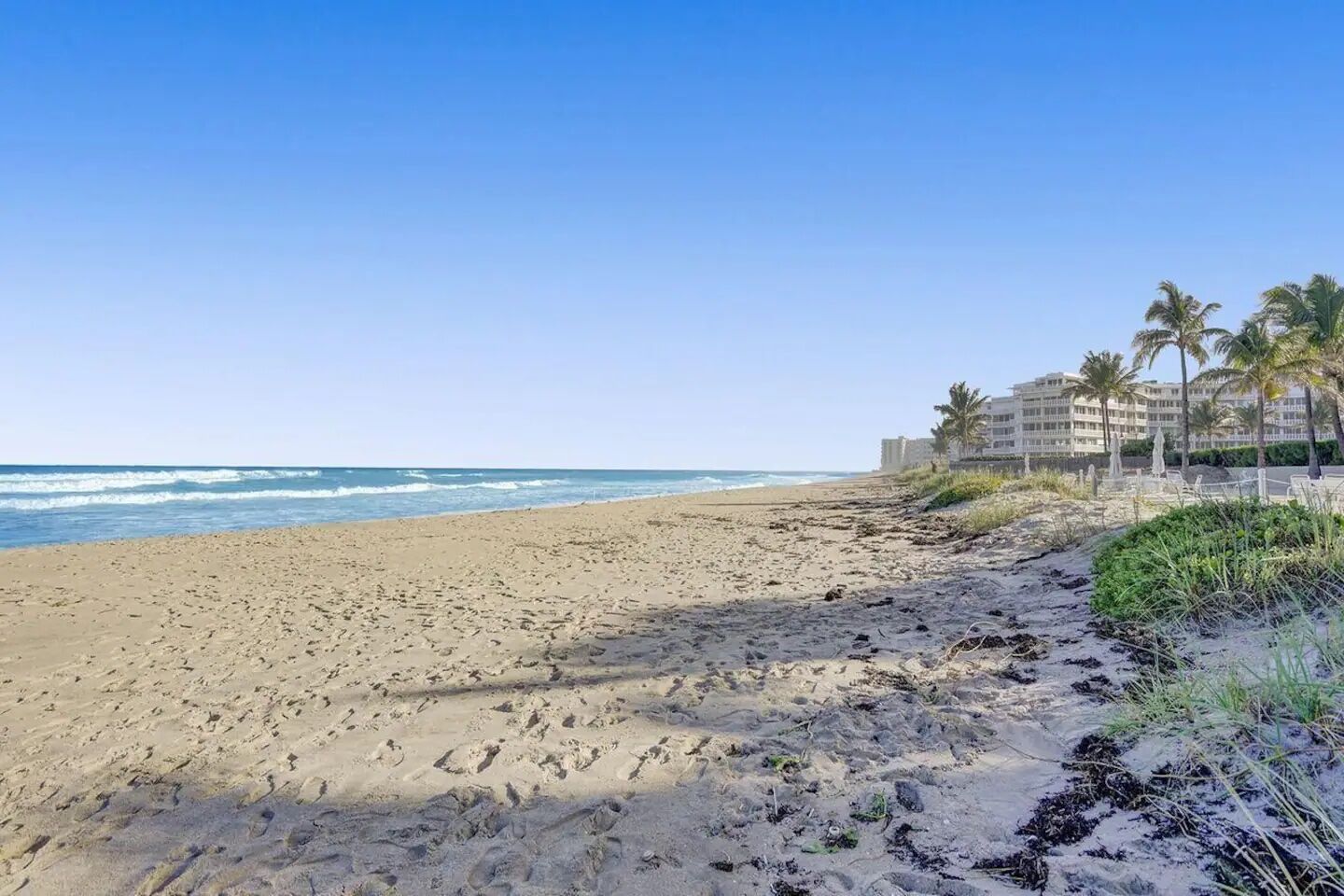 This Airbnb is a luxurious one-bedroom apartment located in the King Palm Beach complex, just steps away from the beach. Boasting stunning views of the sunrise and sunset over the ocean, this property offers everything you need to make your stay in Palm Beach truly unforgettable. The unit features ample living space and a kitchen so you can prepare meals oniste and lounge over an evening recounting your day. It's also nearby to dining and nightlife, as well as the island's best beaches (and the glitzy estates that line them).
Two guests, one bedroom
Price: $513 per night
Luxury terraced apartment with large balcony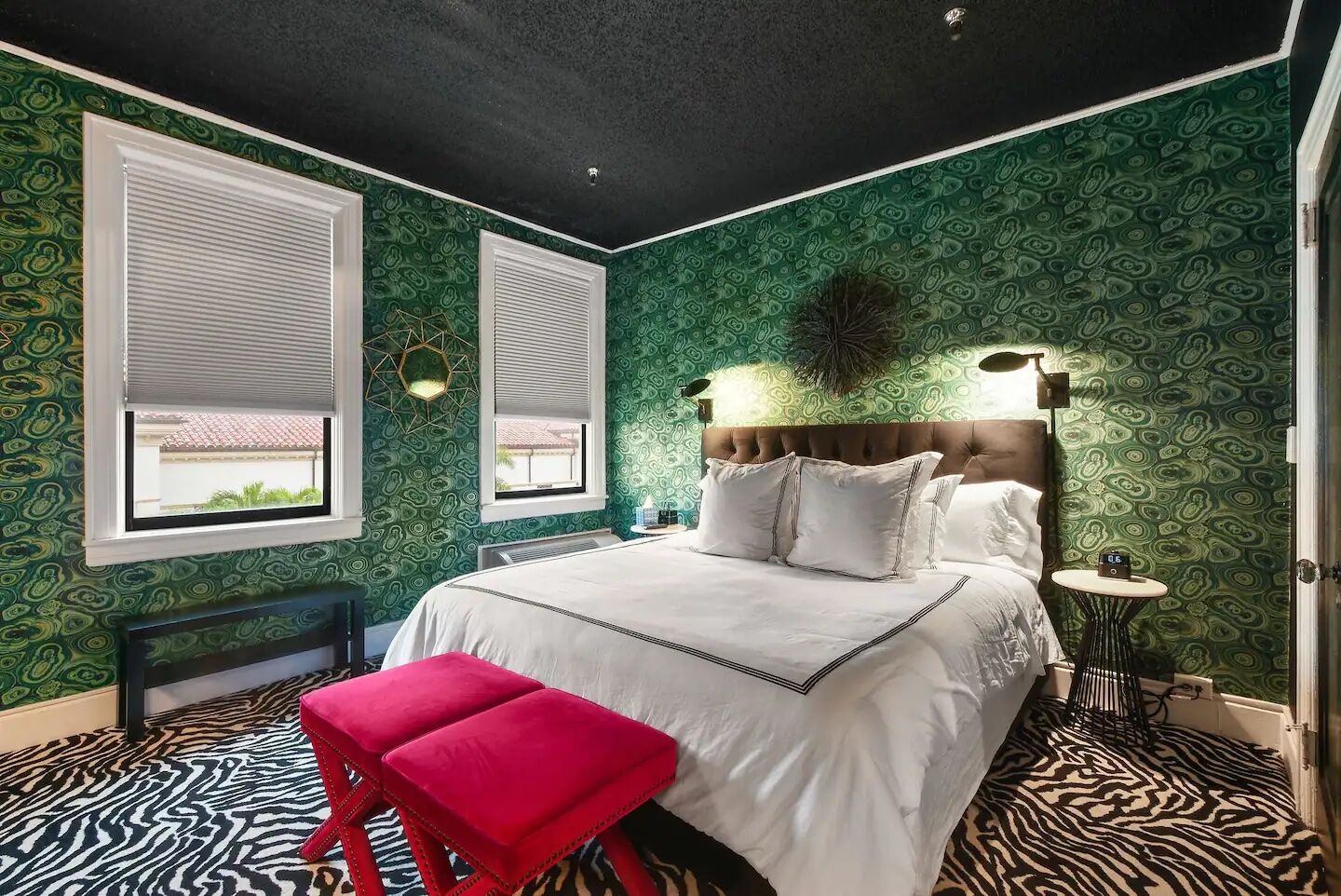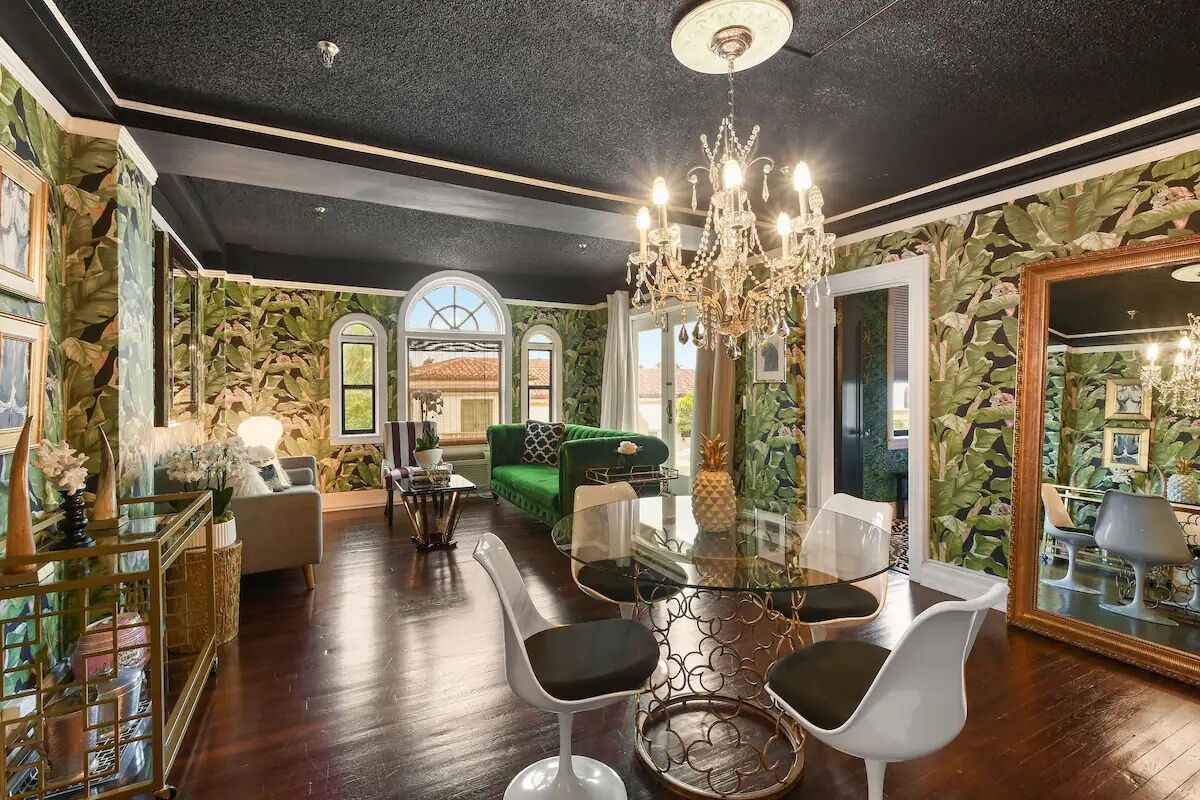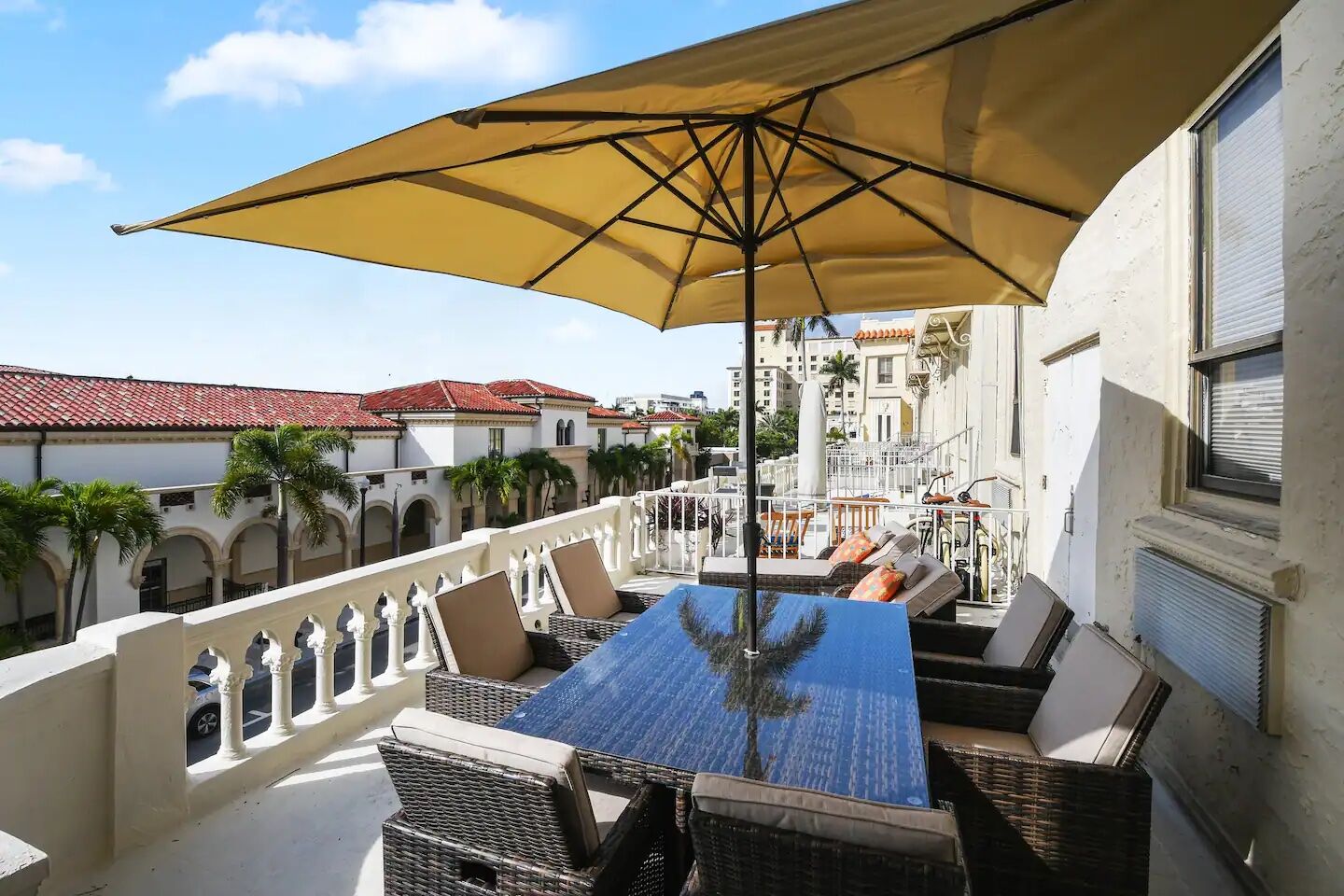 This high-end Airbnb located just steps away from the beach in Palm Beach, Florida, offers guests a unique experience — one that seems taken from the 1920s. The terraced apartment boasts an expansive balcony with views of both the Atlantic Ocean and Intracoastal Waterway. With its two beds, it's perfect for up to four people who want to enjoy a relaxing stay that comprises nothing in the way of amenities and over-the-top decor.
Four guests, one bedroom
Price: $599 per night
Bibi's Guesthouse with large outdoor pool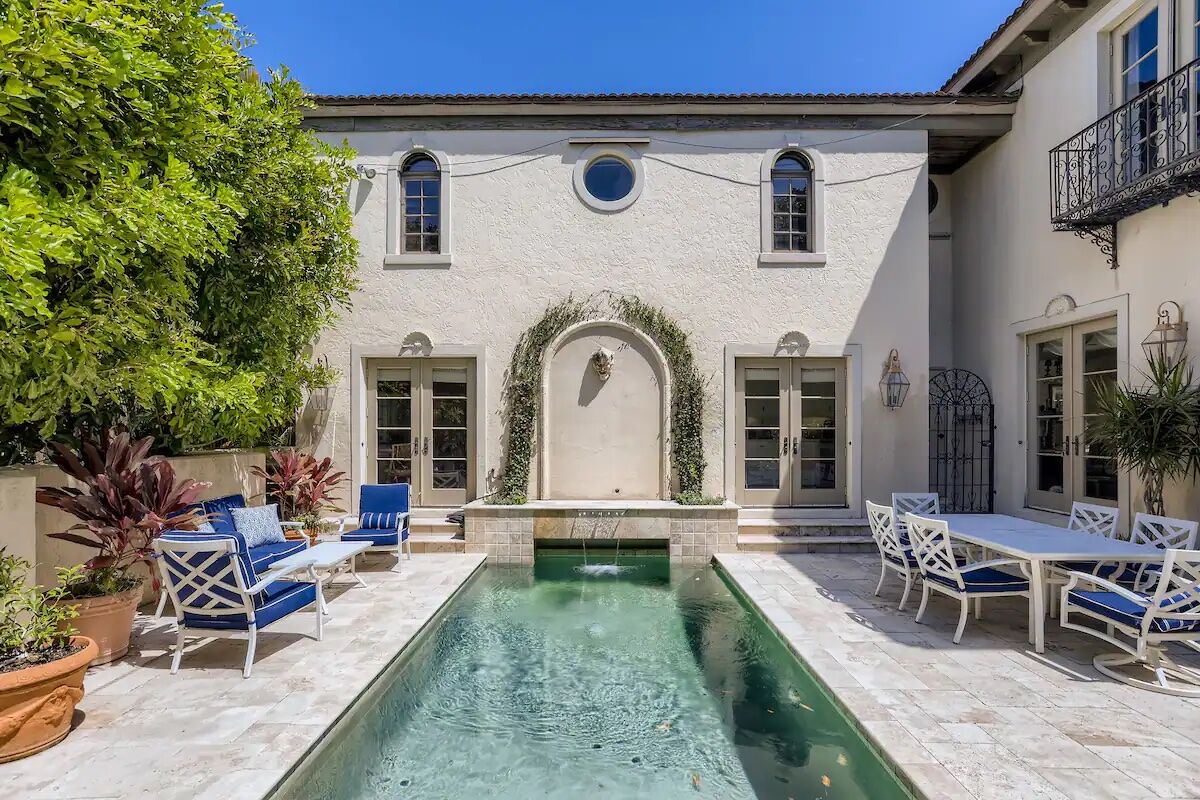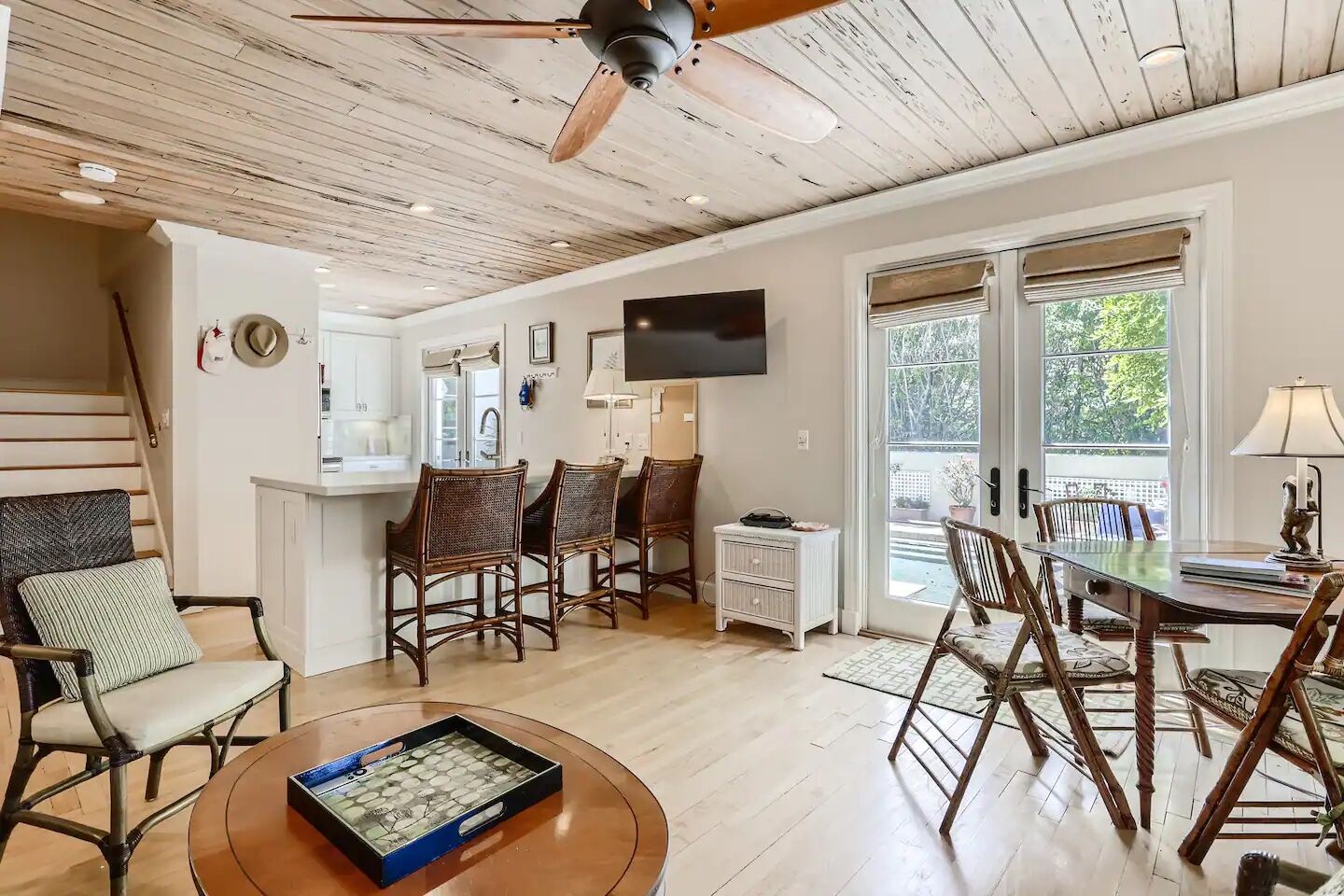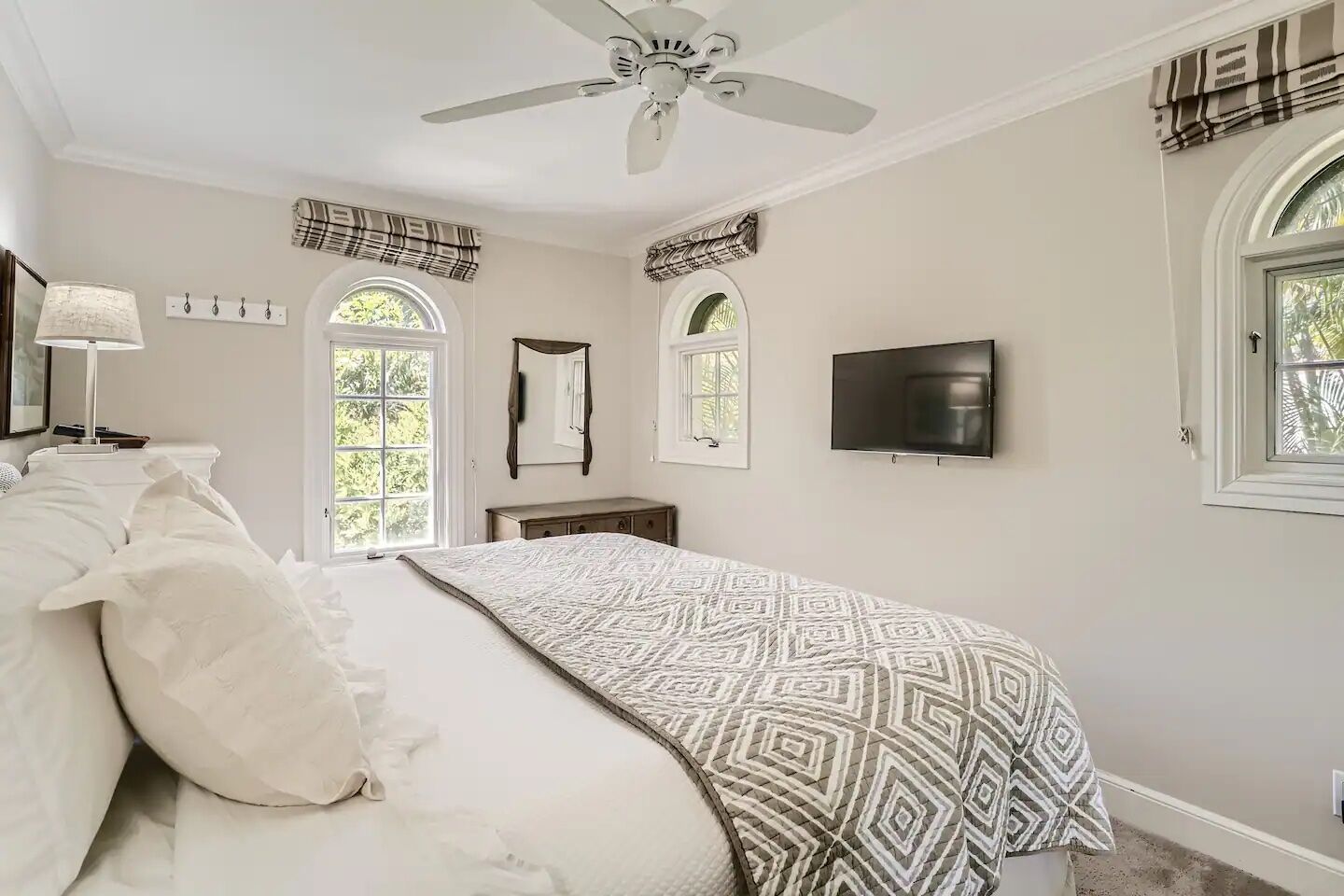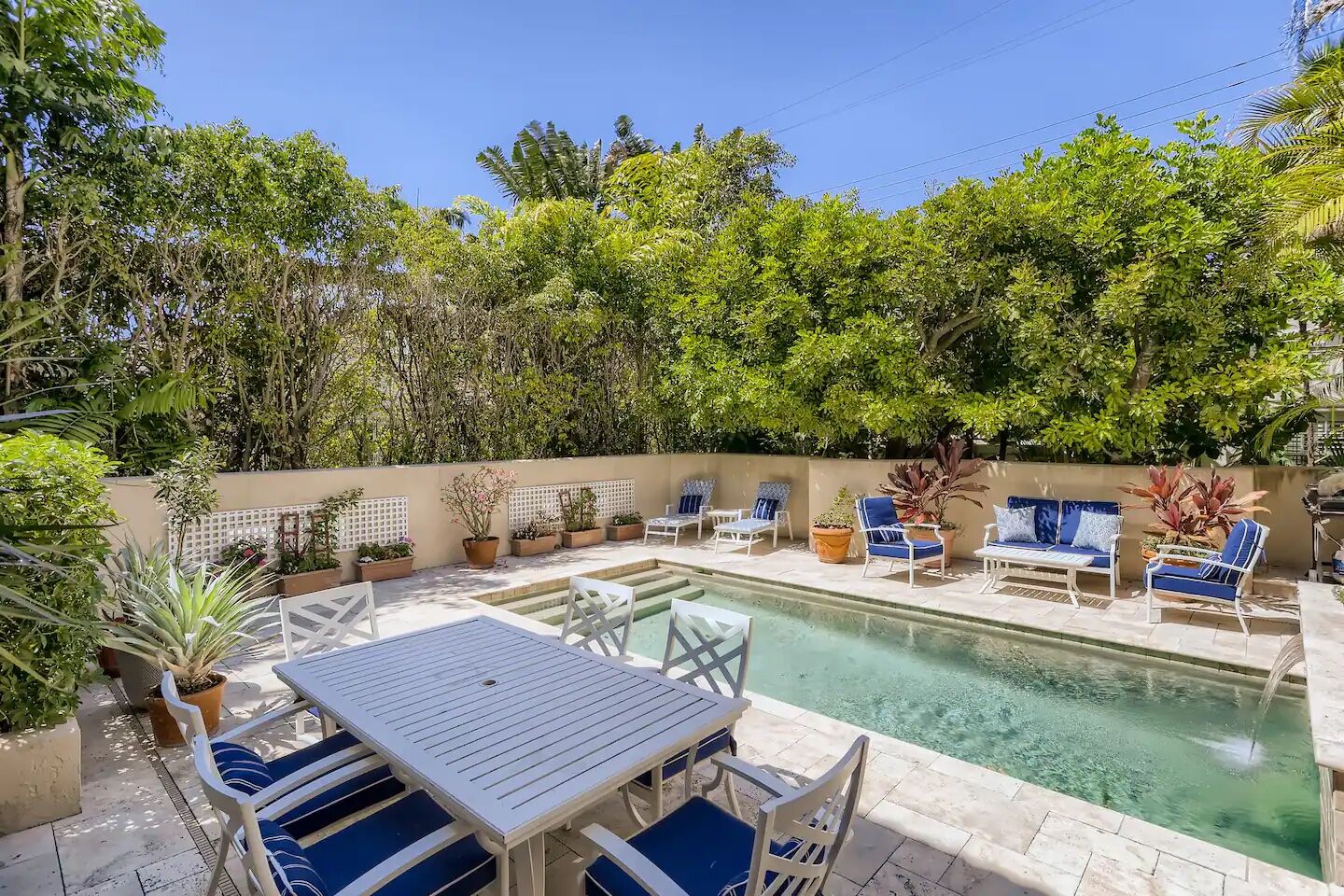 Bibi's Guesthouse is the perfect Airbnb for a private getaway. Located near Palm Beach, Florida, this Airbnb features a large outdoor pool and patio that are perfect for relaxing by day or night and taking in the sun. The home has two bedrooms and two bathrooms, with space for up to four people — and those four can spread out and lounge. It's pool terrace is uniquely Palm Beach, combining flare with practicality, and the entire place is incredibly convenient to everything.
Four guests, two bedrooms
$428 per night
Sunny penthouse Airbnb at Palm Beach Hotel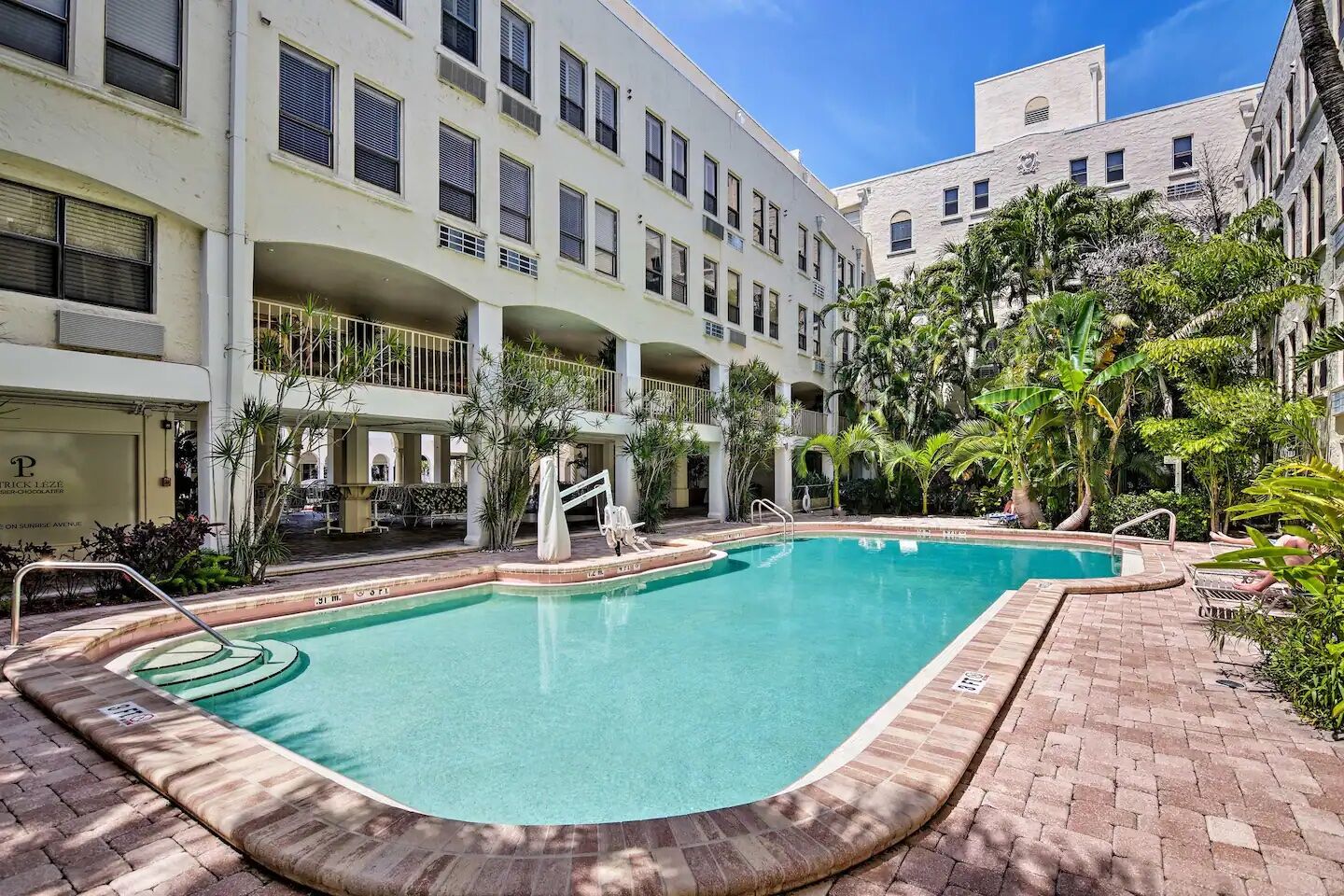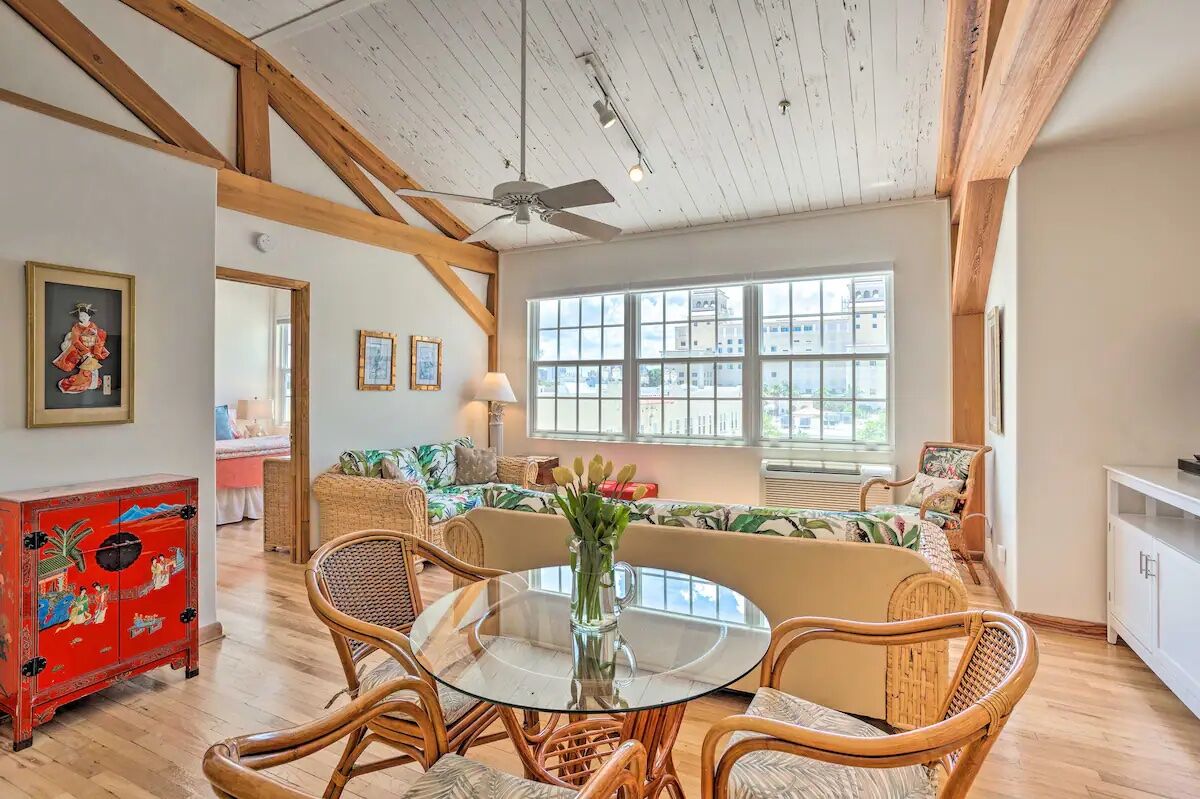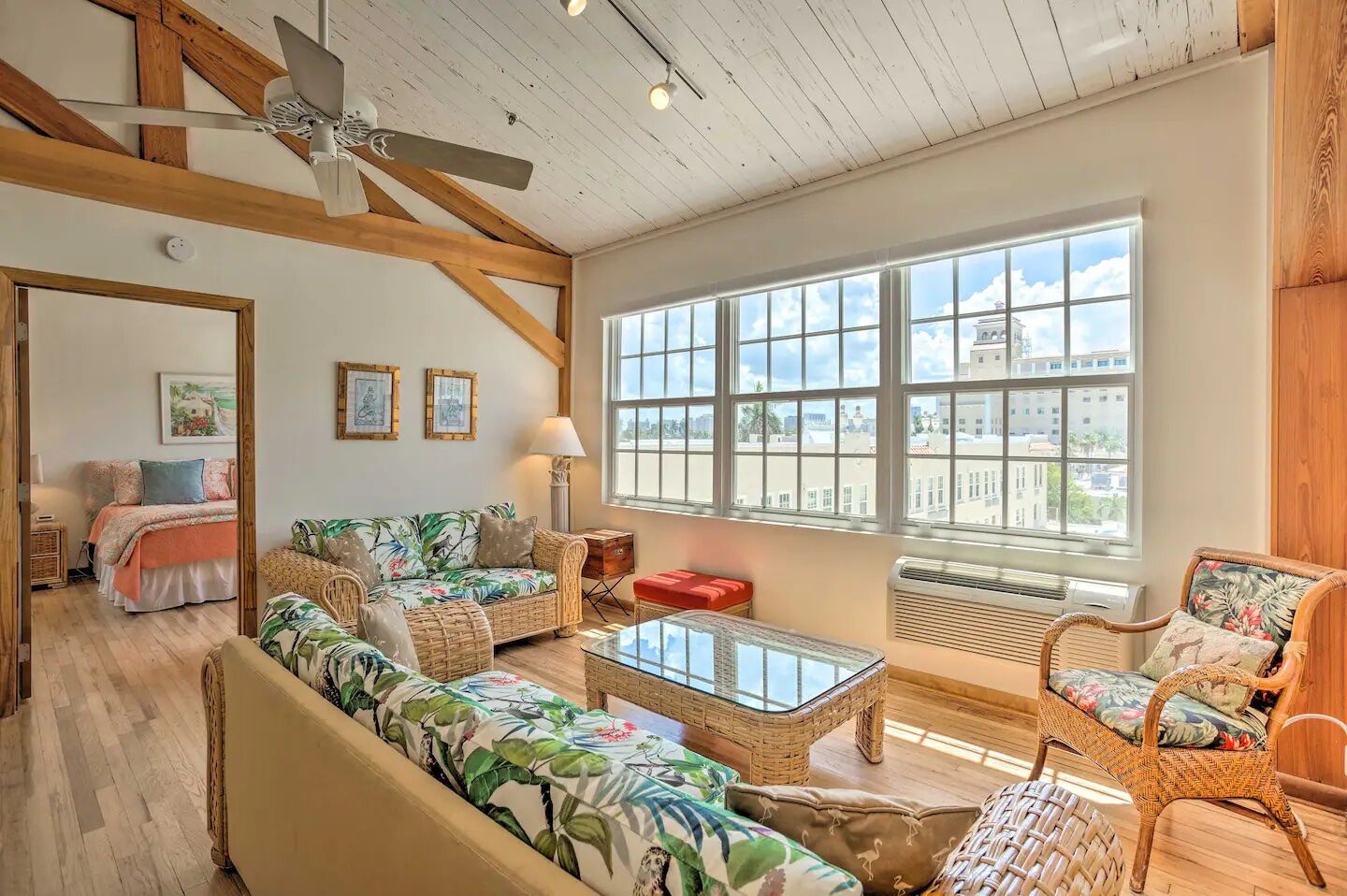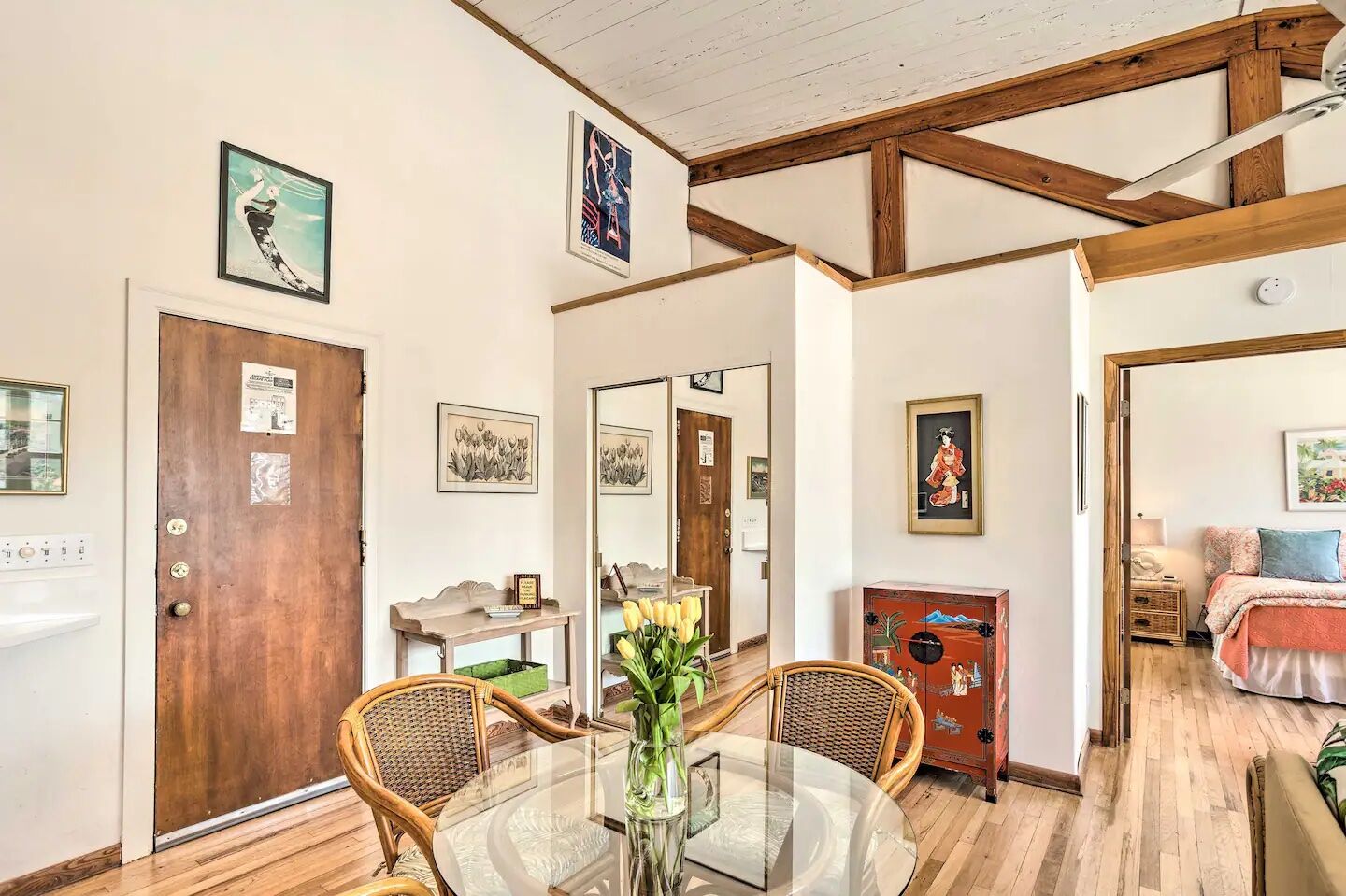 The Palm Beach Hotel is acclaimed for a reason — no other property on the island offers the perfect combination of luxury and convenience with a flare of celebrity vibes. Located in the heart of the city, this vacation rental — that's actually inside the hotel — provides easy access to shopping districts, restaurants, beaches, and more. Inside there's a large penthouse with ample living space and modern amenities that will make your stay comfortable and enjoyable. With its one bedroom and large living room, the spot is perfect for small groups up to four.
Four guests, one bedroom
Price: $418 per night
One-bedroom Palm Beach Airbnb on Covi Lane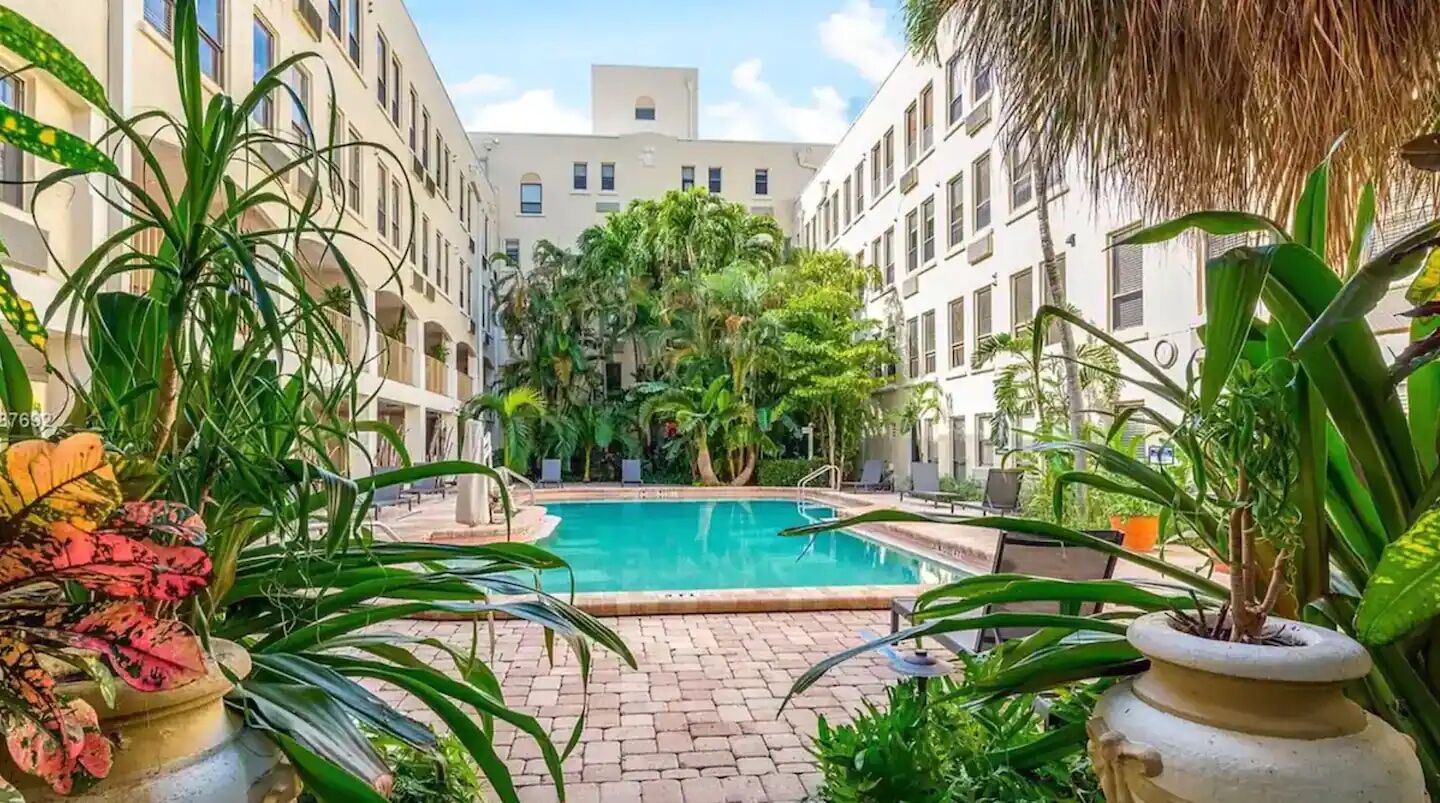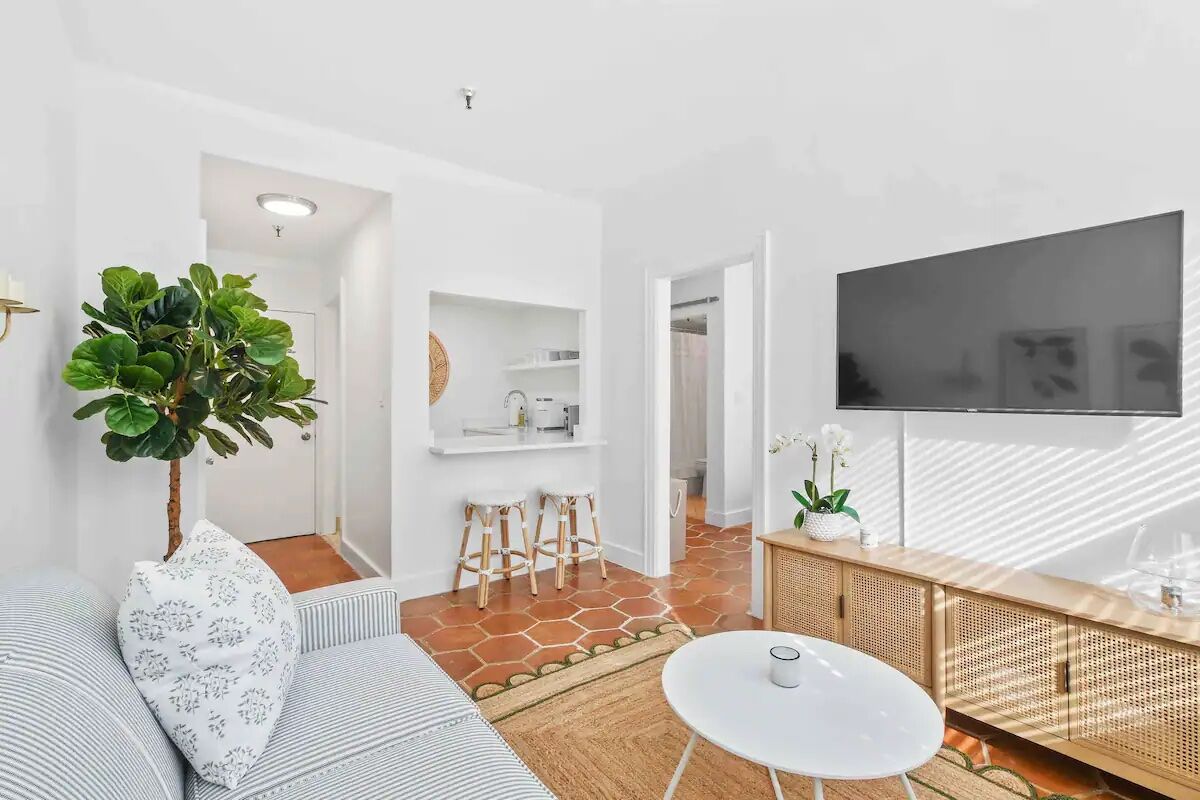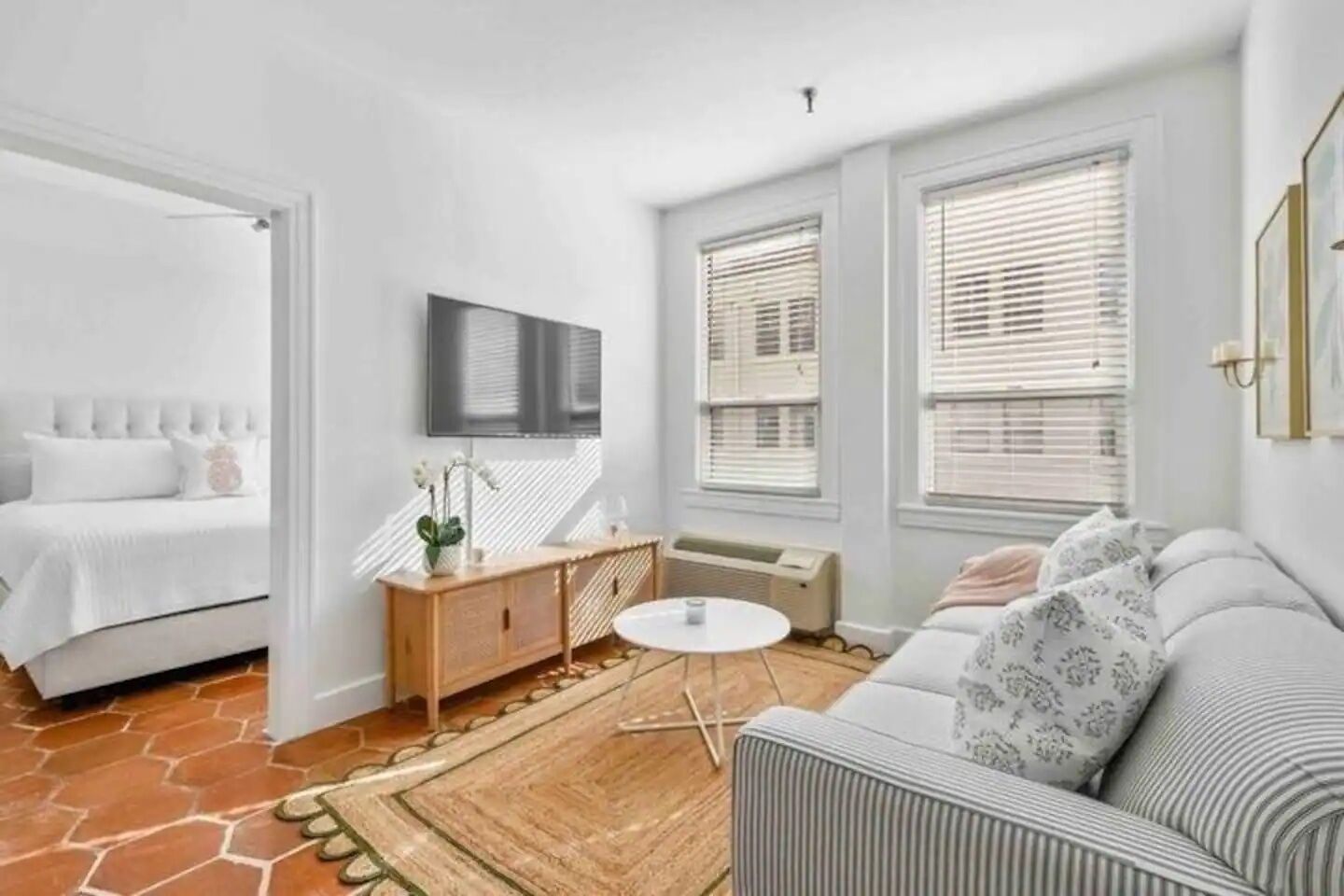 This one-bedroom Airbnb on Covi Lane in the Historic Palm Beach Hotel is a perfect spot for small groups or couples looking to get away. With its airy second-floor bedroom, it's ideal for two people but can fit up to four with the air mattress provided. The interior has been stylishly decorated and boasts plenty of natural light, while the exterior beckons the celebrity inside you. To top it off, the beach is a block away.
Two guests, one bedroom
Price: $390 per night
Tropical Comfort Airbnb in Palm Beach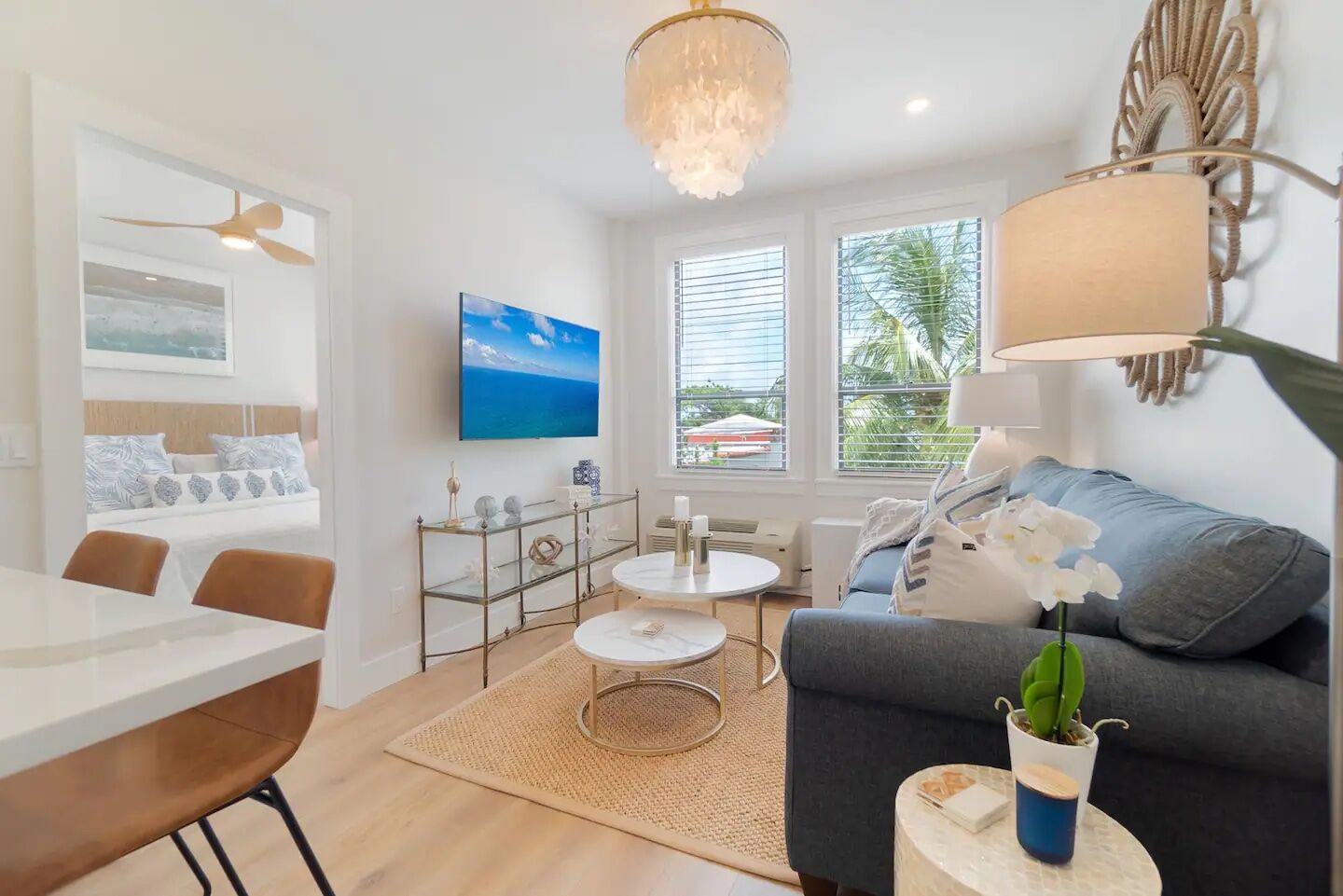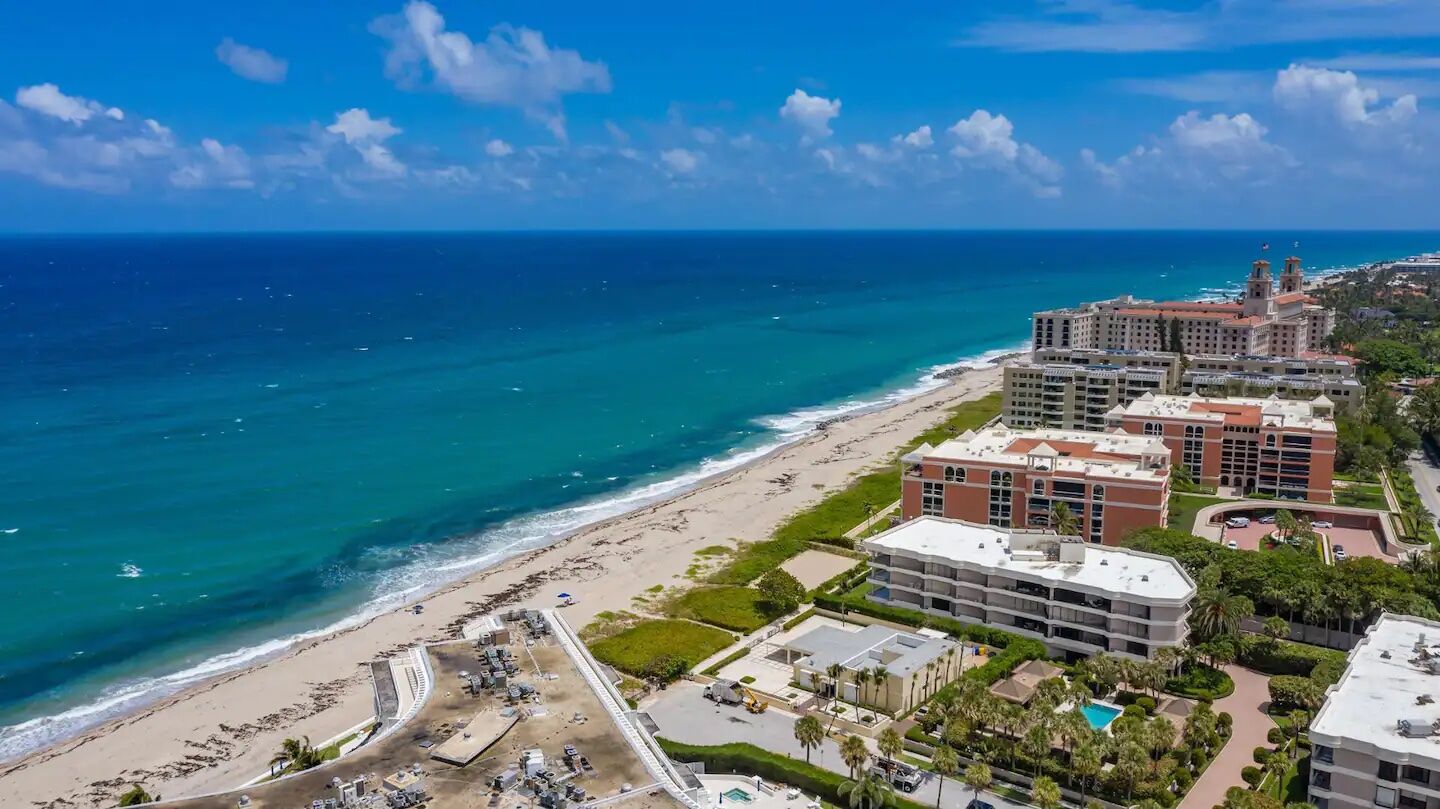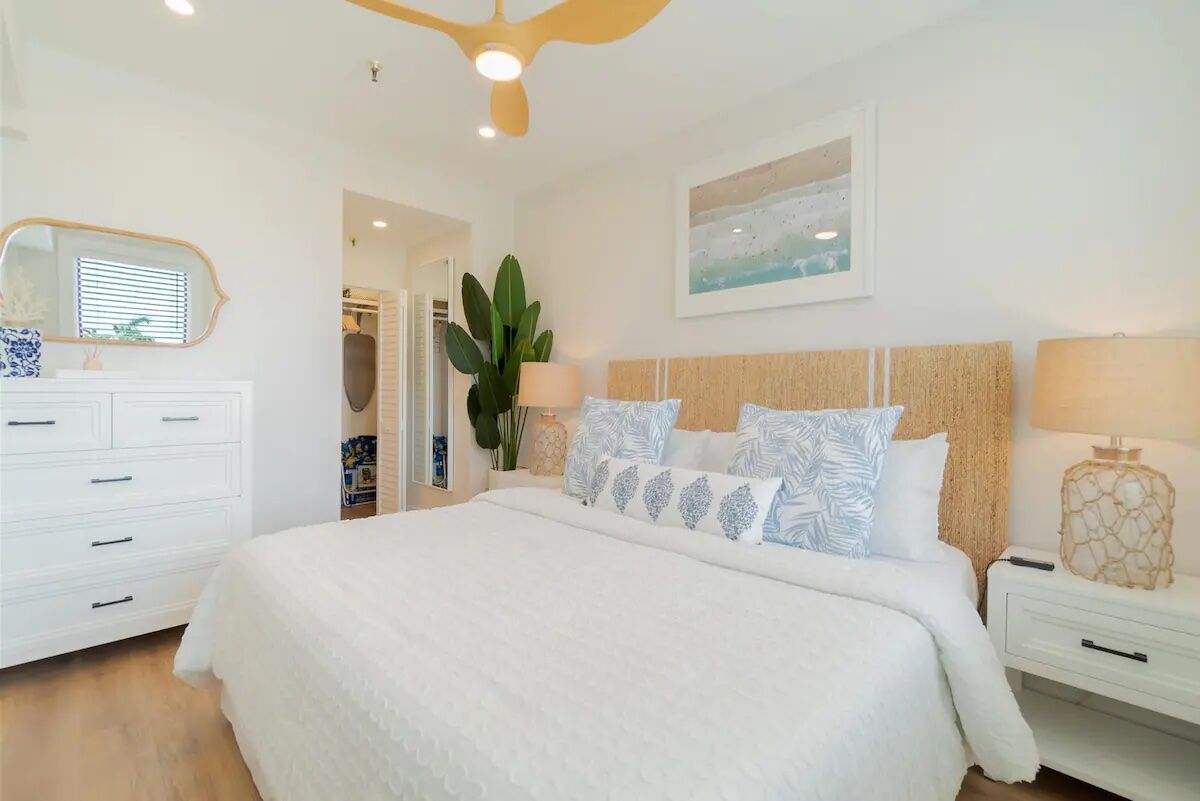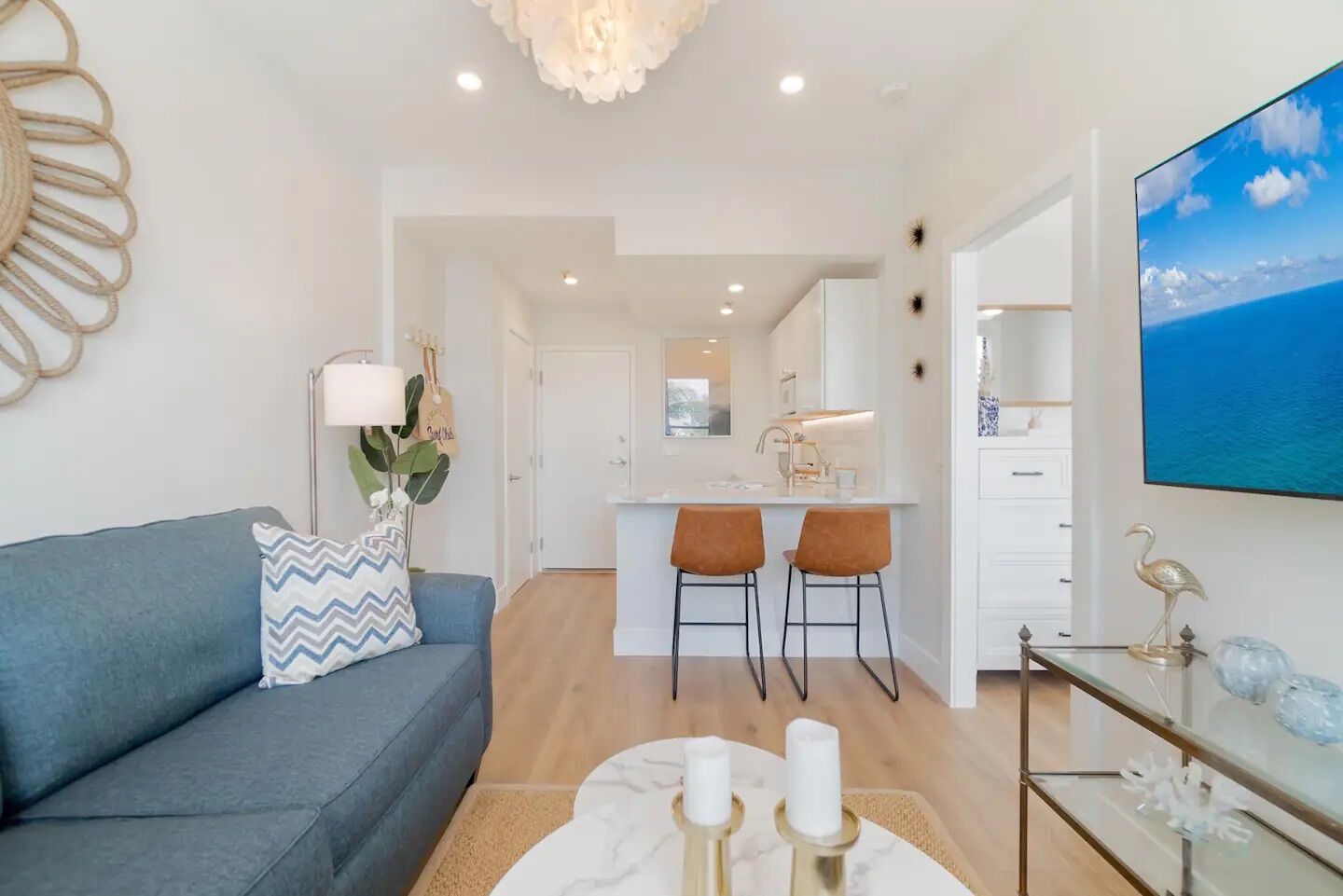 This airy, tropical-themed Airbnb is perfect for a couple looking to get away and relax in style. With one bedroom and a large living room, it comfortably sleeps up to two people. The airy interior features high ceilings and plenty of natural light while the outdoor amenities like hammocks and a pool provide an easy way to enjoy the Florida lifestyle popularized in movies like Donnie Brasco.
Two guests, one bedroom
Price: $412 per night
Pineapple Pad Airbnb in Palm Beach town center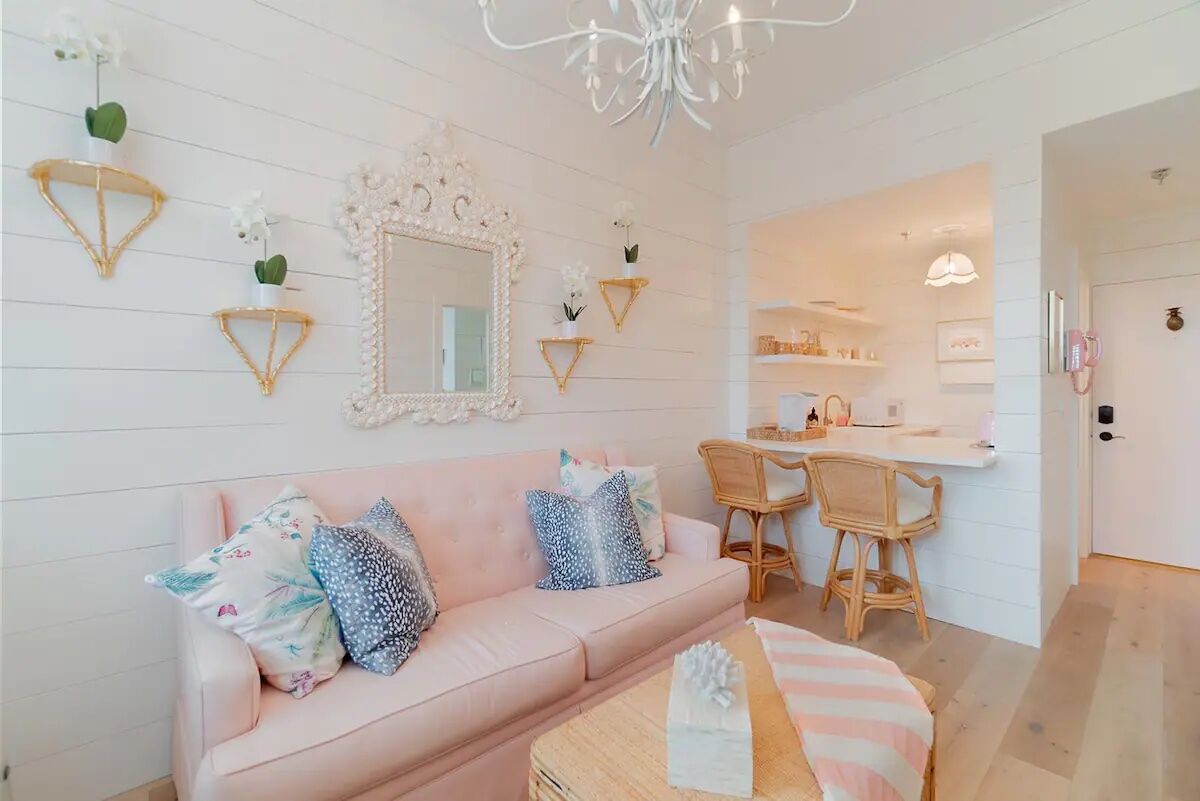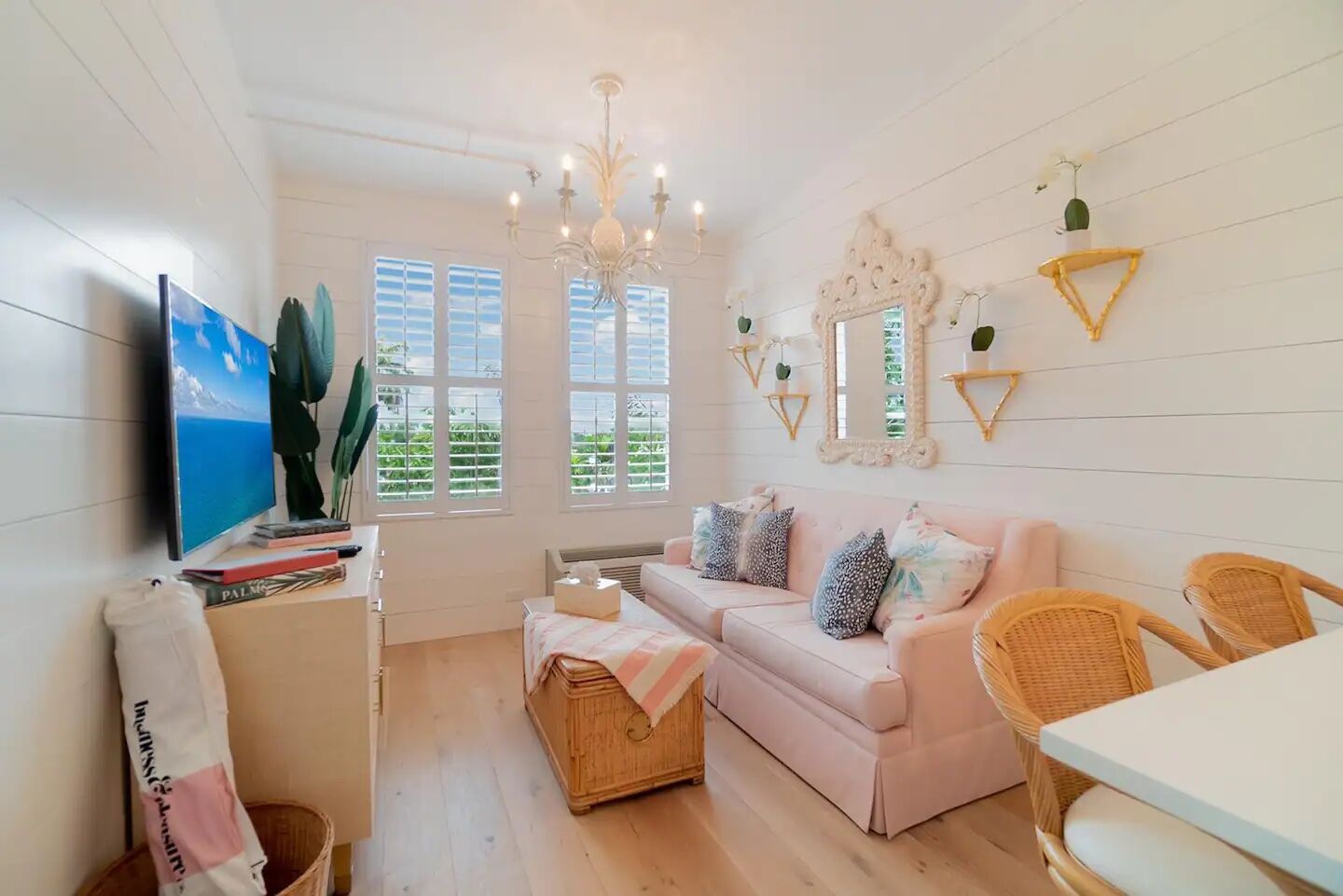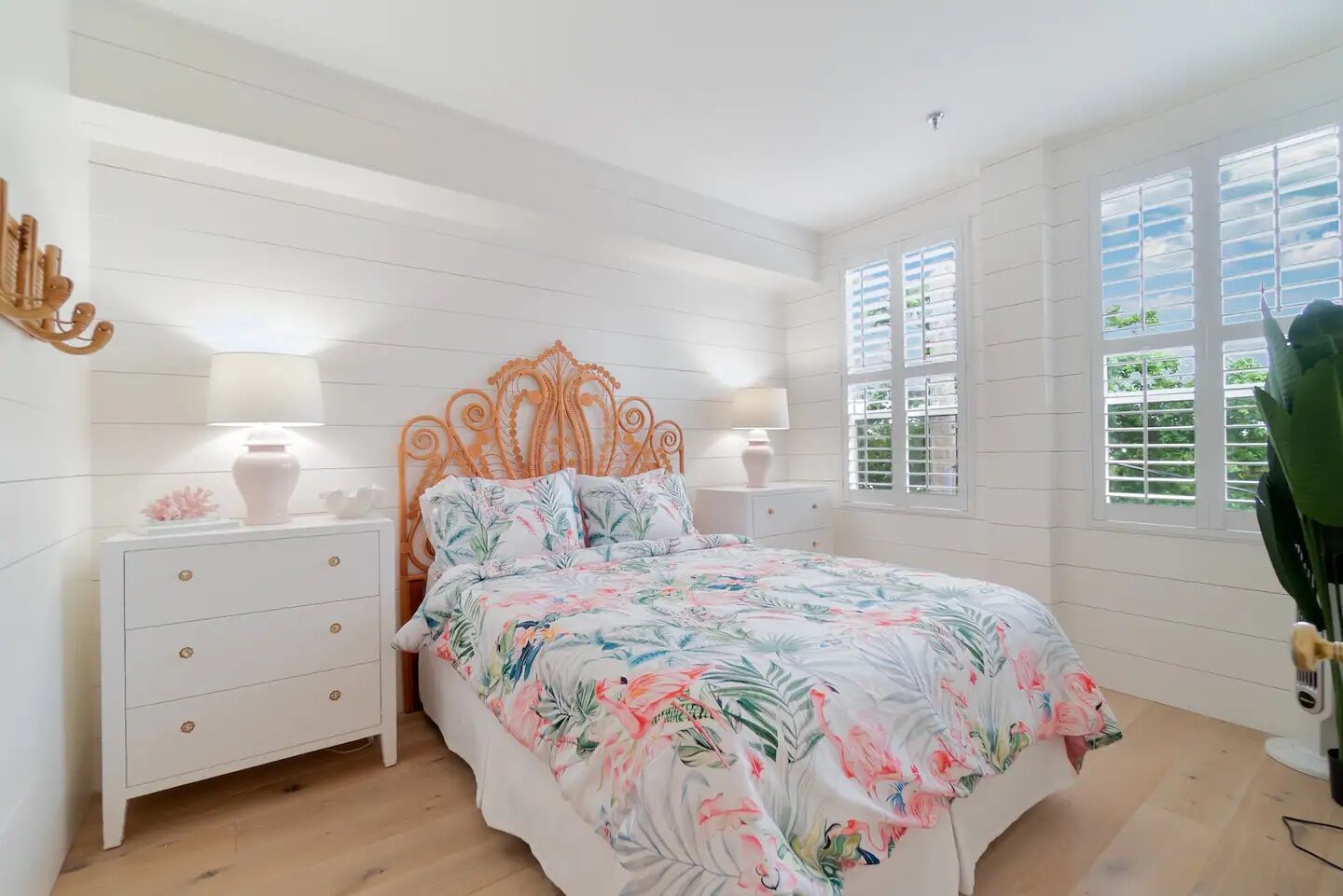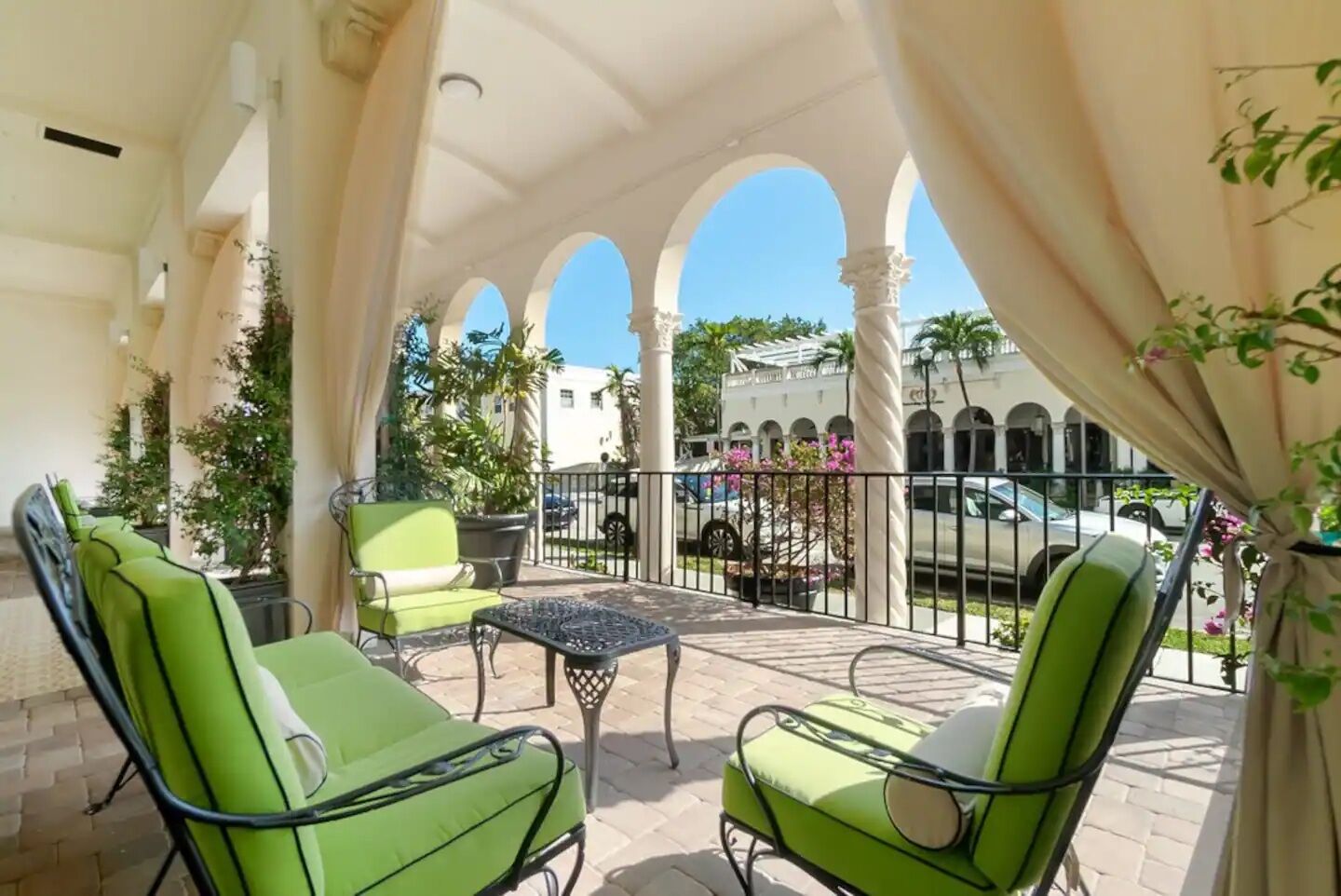 The Pineapple Pad is an airy and cozy one-bedroom Airbnb located in the heart of Palm Beach. This apartment features a fully stocked kitchen, air conditioning, and air-conditioned sleeping quarters, with plenty of natural light flooding every room. The Airbnb has been decorated with tropical accents that will whisk you away to a faraway place — actually, not that far, since the beach is right up the road.
Two guests, one bedroom
Price: $411 per night
Chic Palm Beach Hotel condominium Airbnb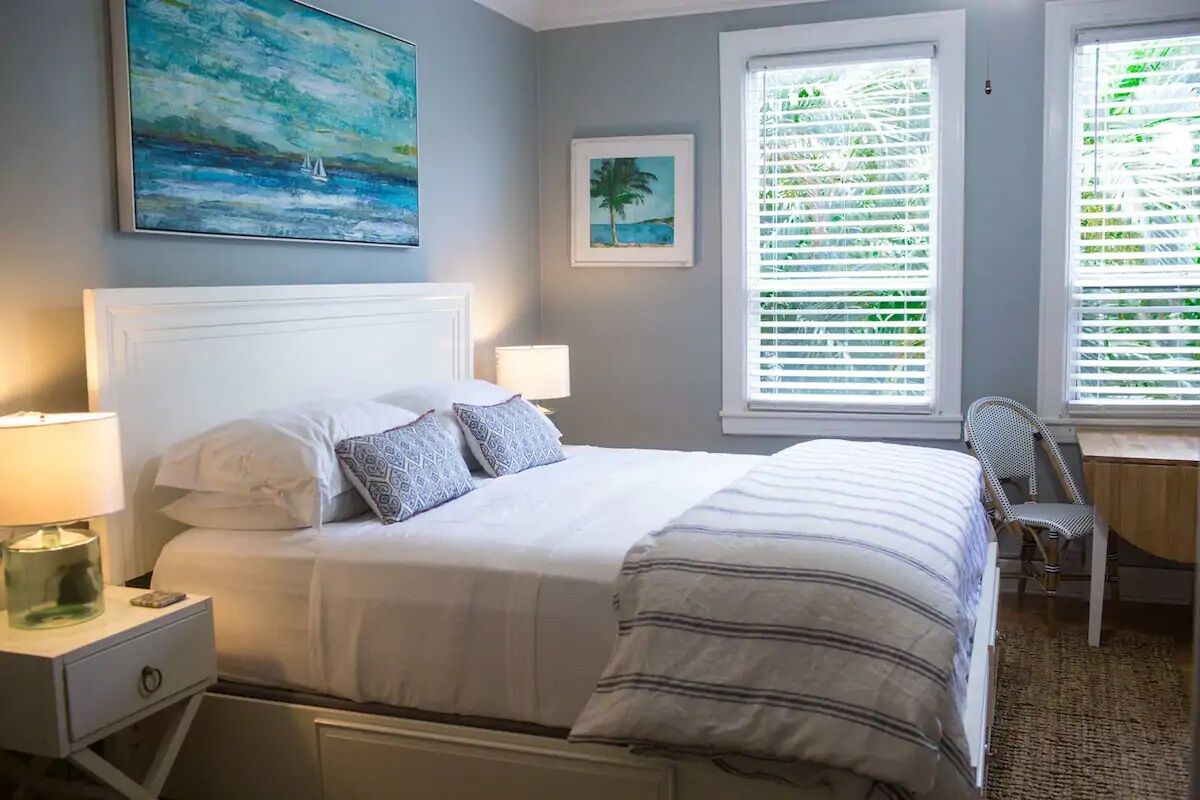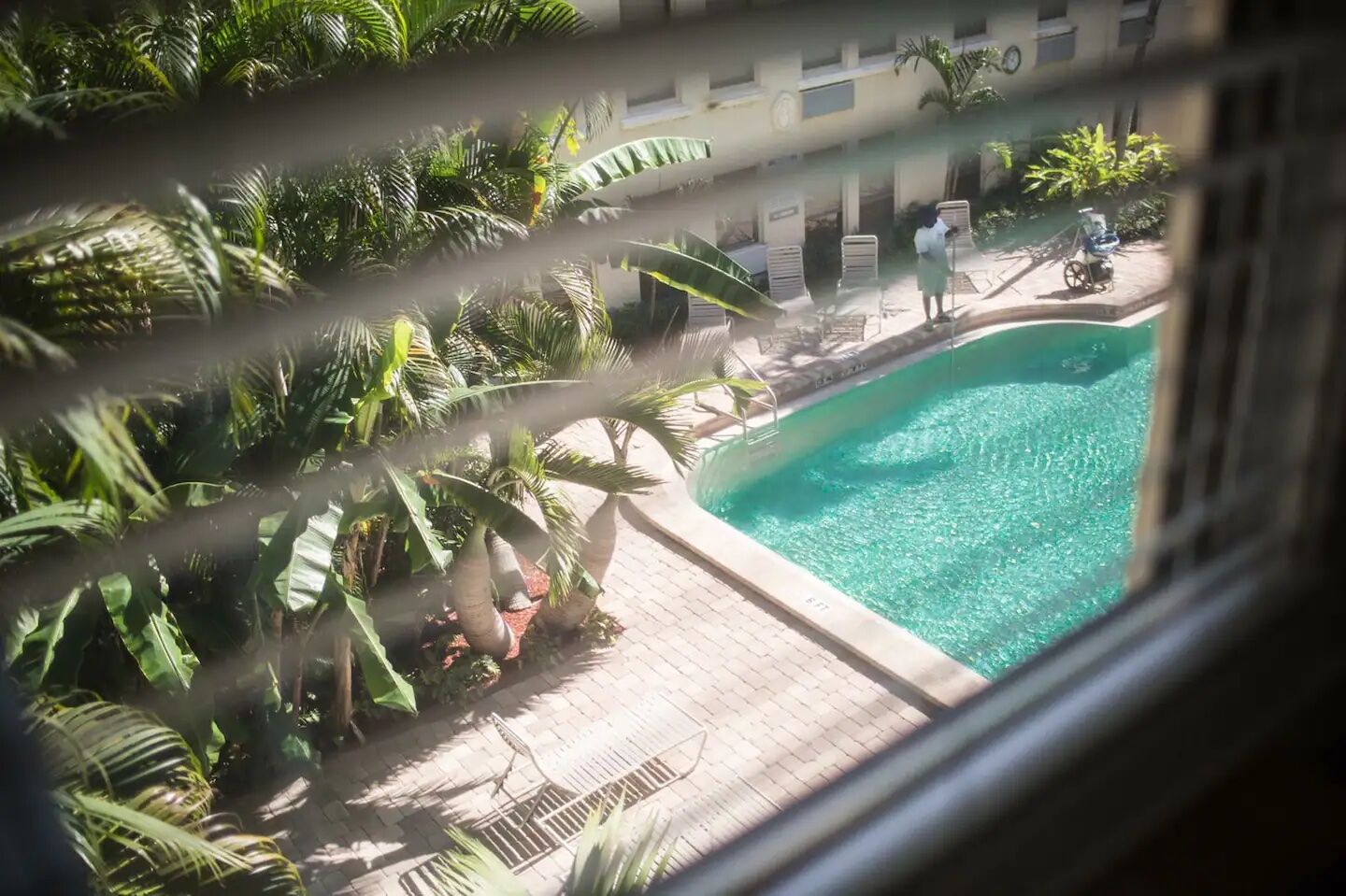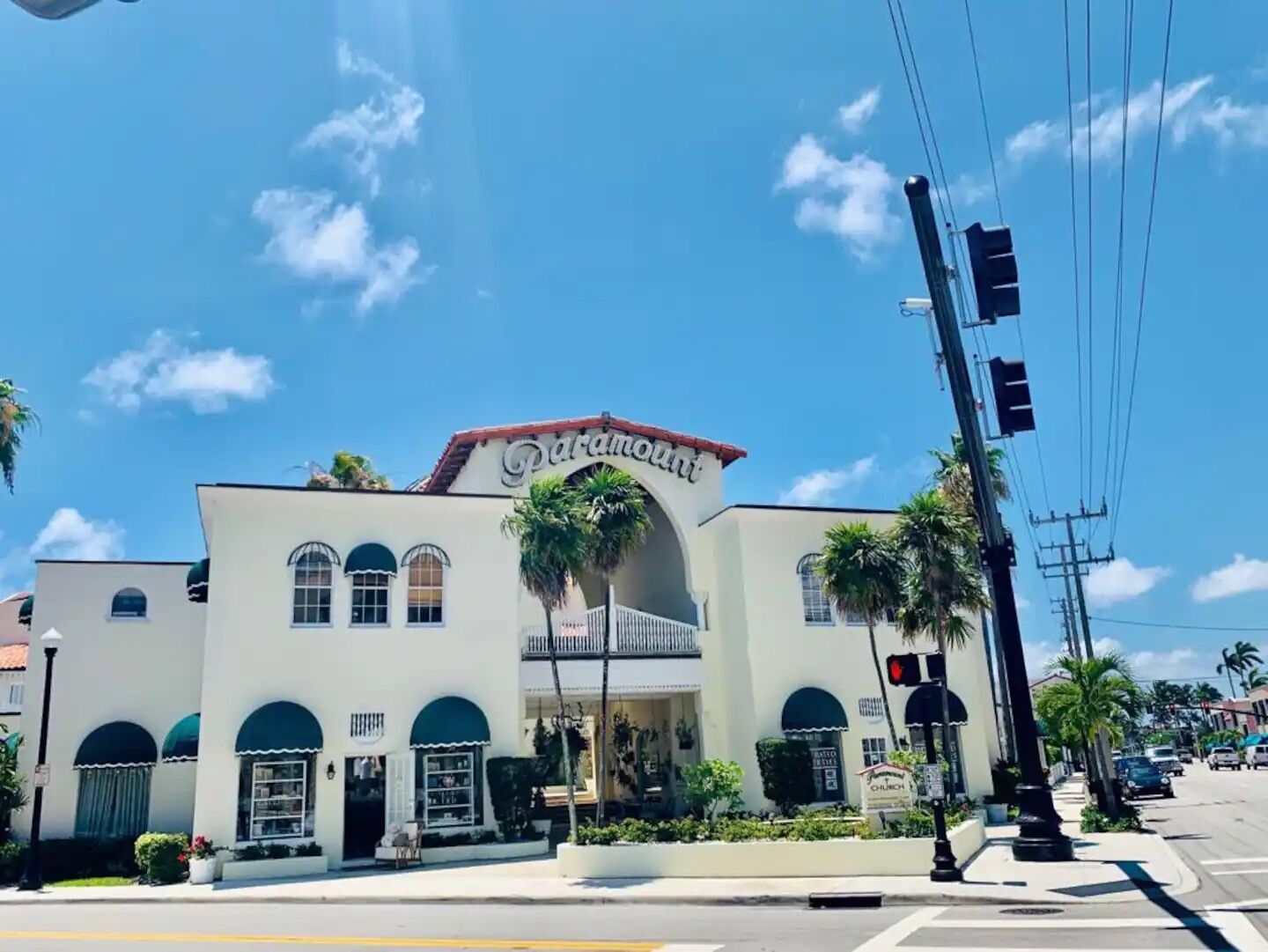 The Palm Beach Hotel is home to many of the best Airbnbs in Palm Beach, and this unit makes it clear why the property succeeds on the home-rental platform: it's beachy, straightforward, and close to everything. This chic one-bedroom condominium features air conditioning, a fully equipped kitchen, and plenty of space for four people to spread out. And, it's more affordable than the other options on this list.
Two, one bedroom
Price: $221 per night
What did you think of this story?