These Munich Airbnbs Put You Close To Everything in the City
Munich is a city in Germany with a lot to offer visitors. It is known for its architecture, museums, and annual festivals. One of the most famous is Oktoberfest, a huge beer festival held each fall. Munich is also home to many beautiful buildings, including Neuschwanstein Castle, Frauenkirche Cathedral, and New Town Hall. Art lovers will enjoy the Alte Pinakothek Museum, which houses many famous works. Overall, Munich is an attractive destination because of its cultural attractions, historical sites, and events. These Munich Airbnbs put you close to Oktoberfest and all the rest of the action.
Traveling to Europe? Check out Matador's Europe accommodations gudies:
We hope you love the Airbnb Munich vacation rentals we recommend! Just so you know, Matador may collect a small commission from the links on this page if you decide to book a stay. Listed prices are accurate as of the time of publication.
Enormous Bavarian hideout 30 minutes outside the city center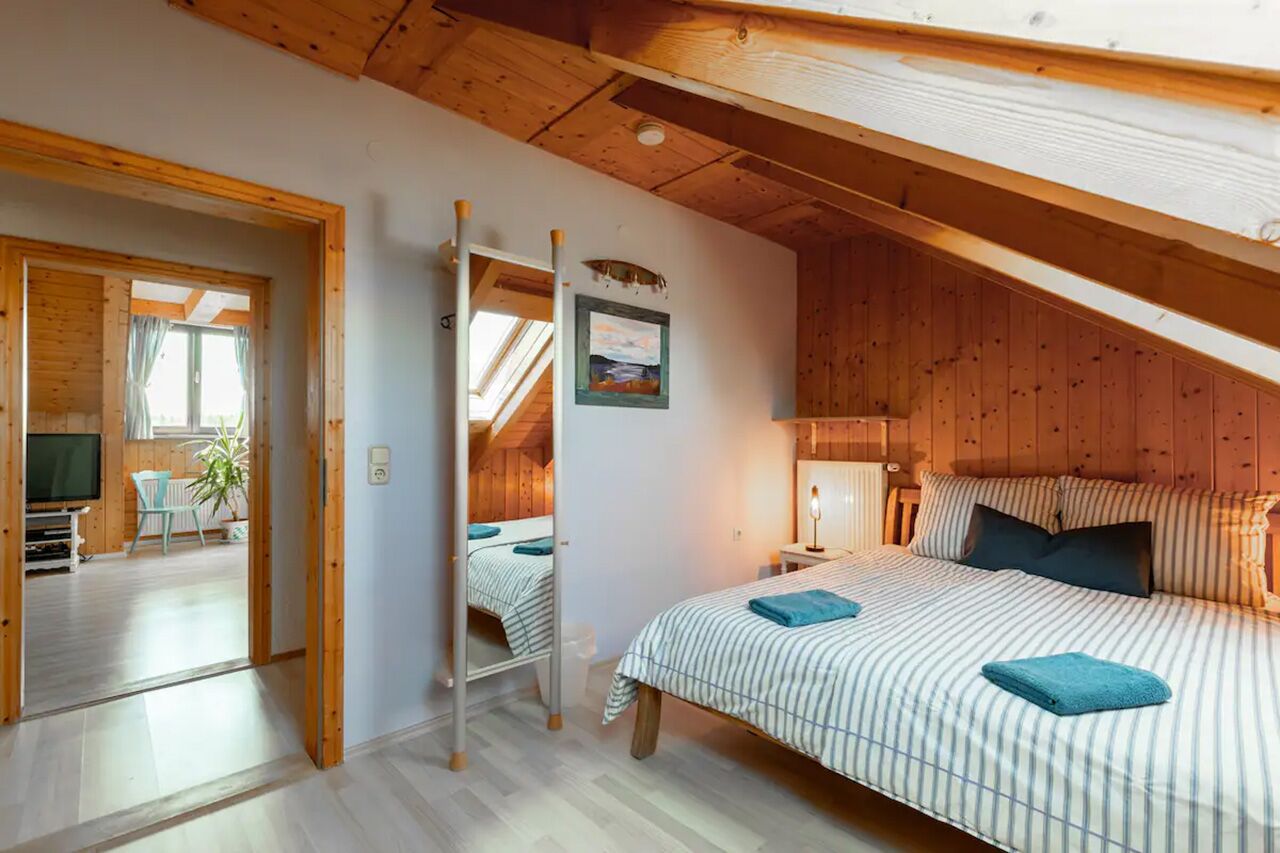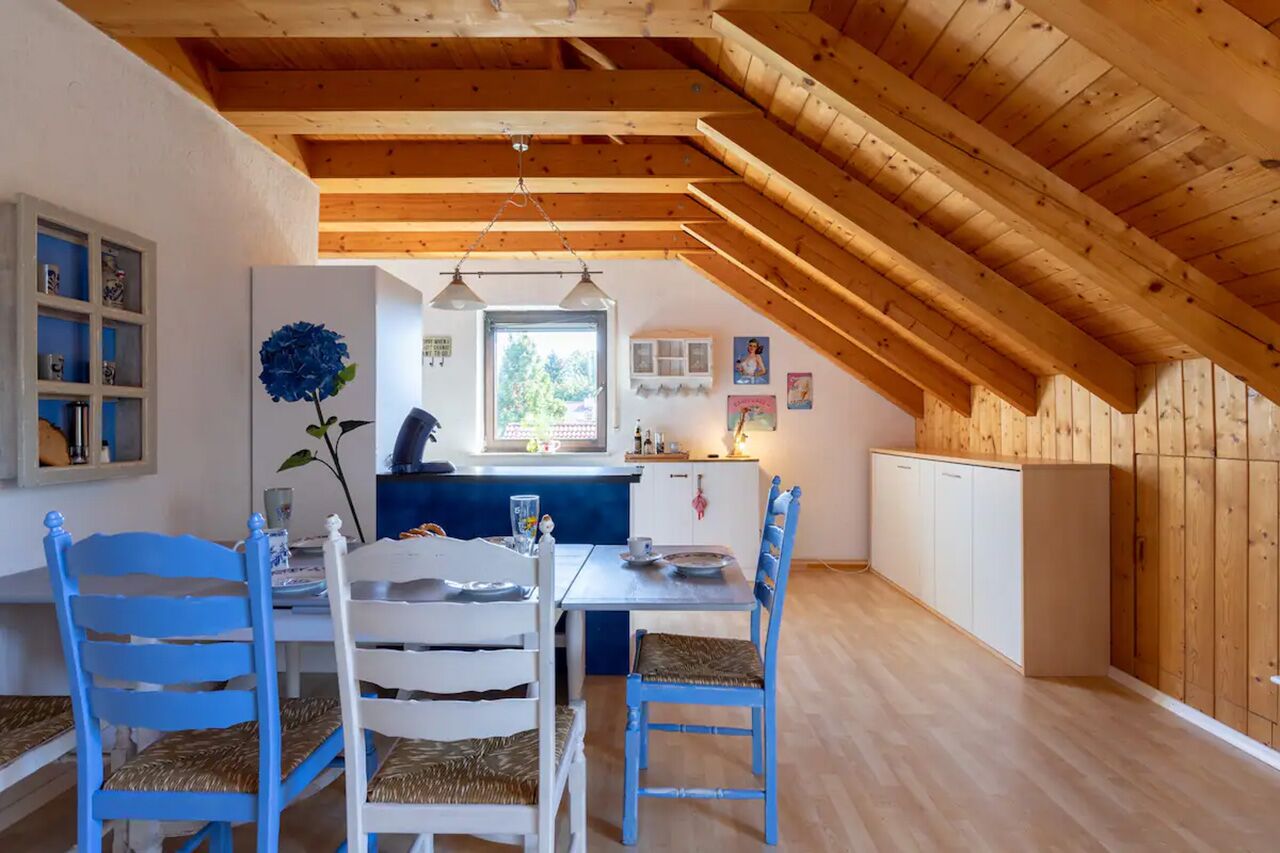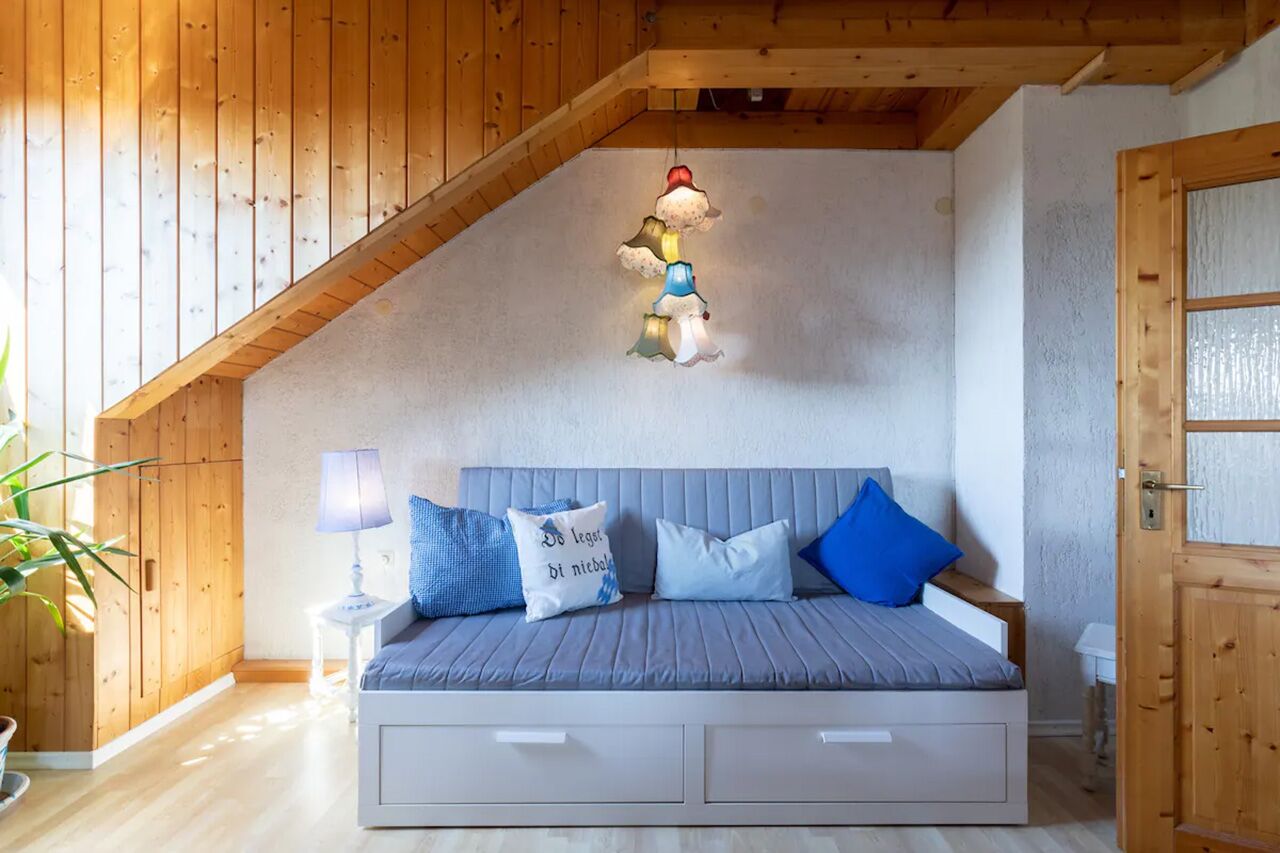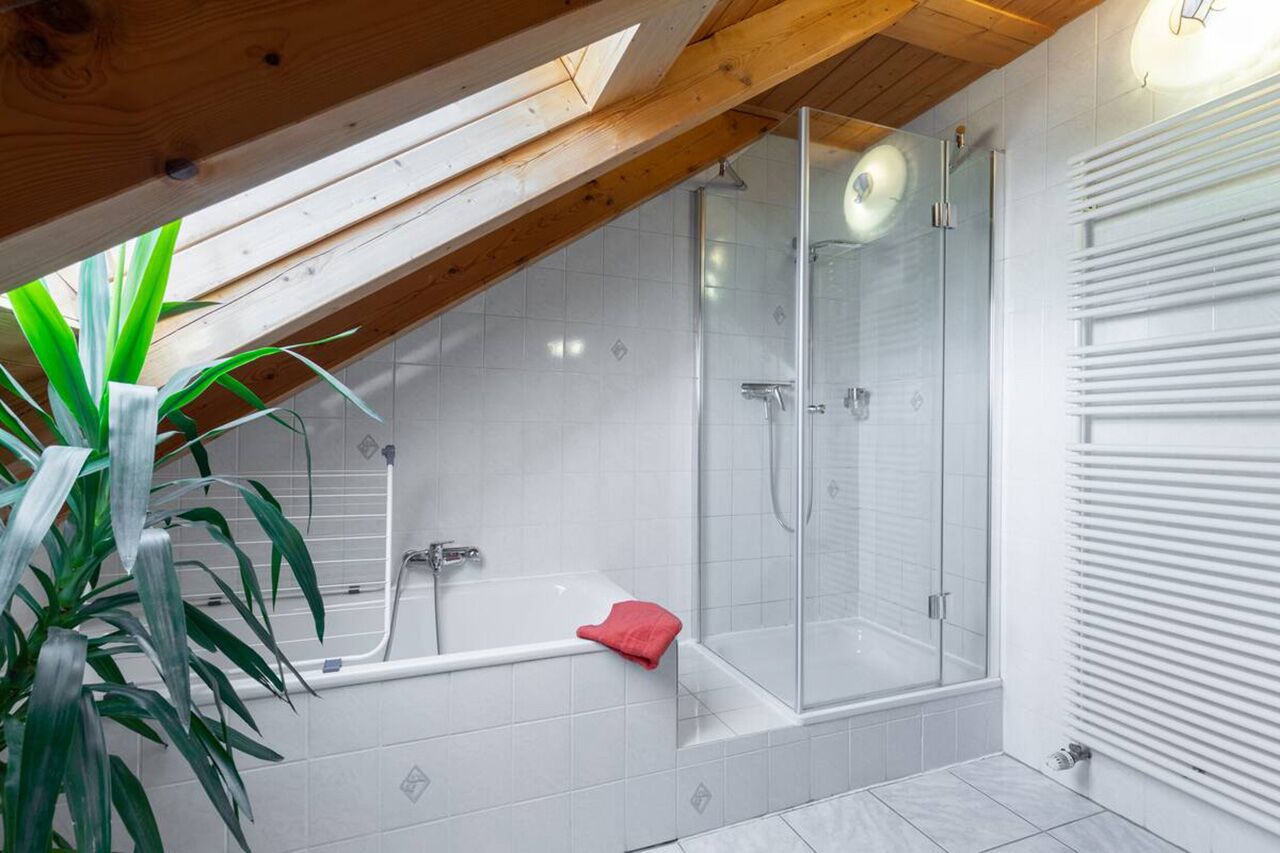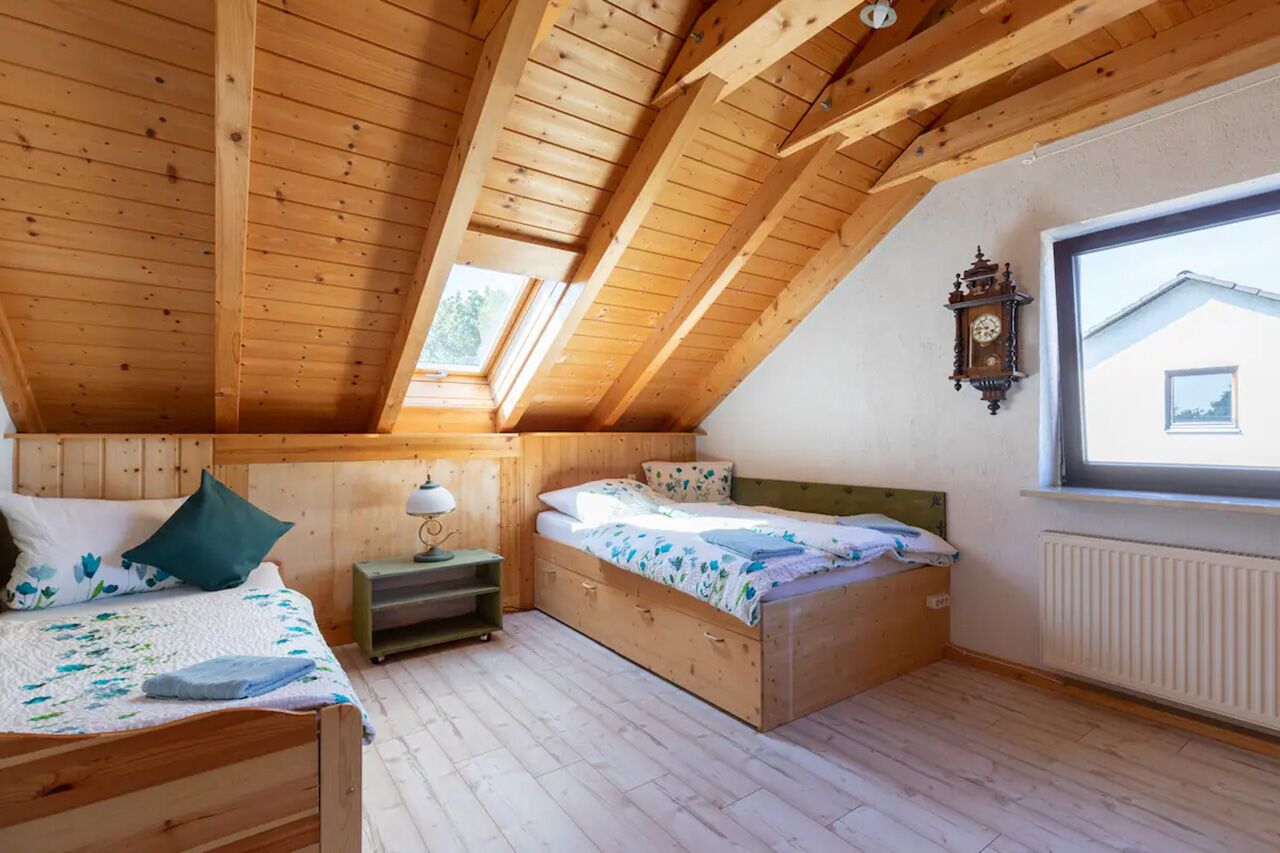 See more photos
This "Bavarian Hideout" is about 30 minutes outside of the downtown chaos but close enough to enjoy exploring the city while having a
quiet home base to return to
. Homey shades of blue and light brown woods make this spot feel like a sunny mountain hideaway in the city. Inside, this top-floor apartment features two bedrooms and a full kitchen with all the standard cooking appliances, including dishes, an electric kettle, microwave, coffee machine, fridge, dishwasher and an electric stove and oven. In the living room, video game enthusiasts will love the 43-inch TV hooked up to a PlayStation 4 Pro. Outside, there's a private backyard space to soak up some sunshine and a few minutes away, there's a beautiful lake.
Eight guests, two bedrooms
Price: $219 per night
Newly renovated, vibrant mid-century-style apartment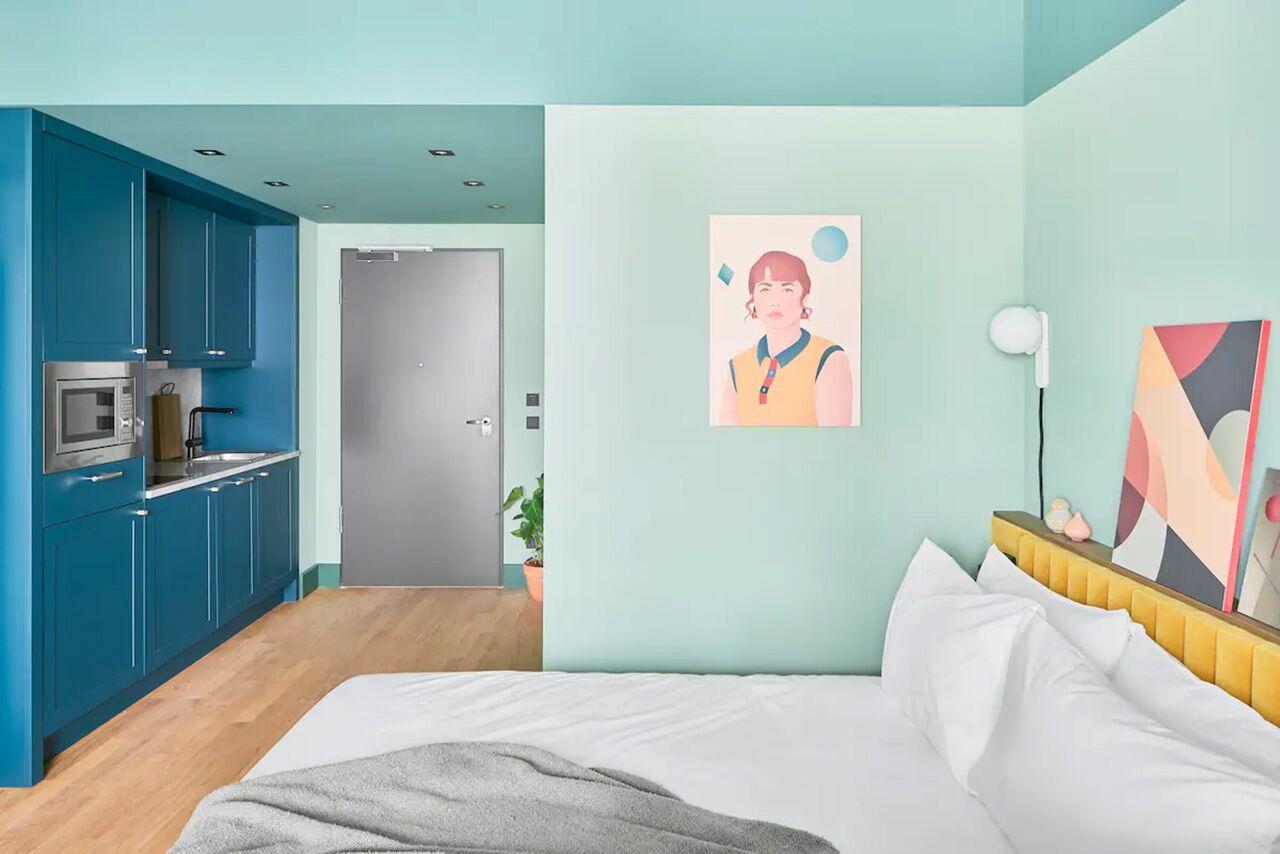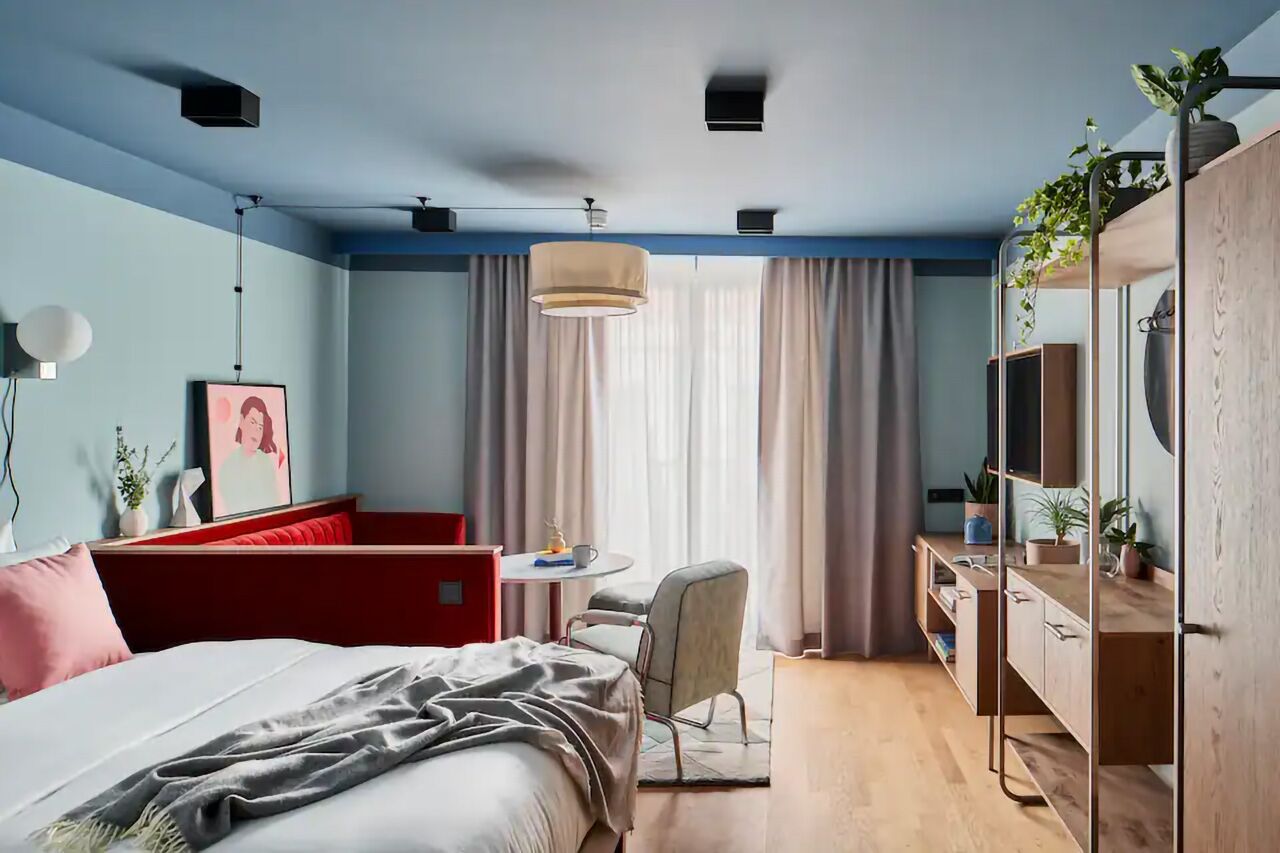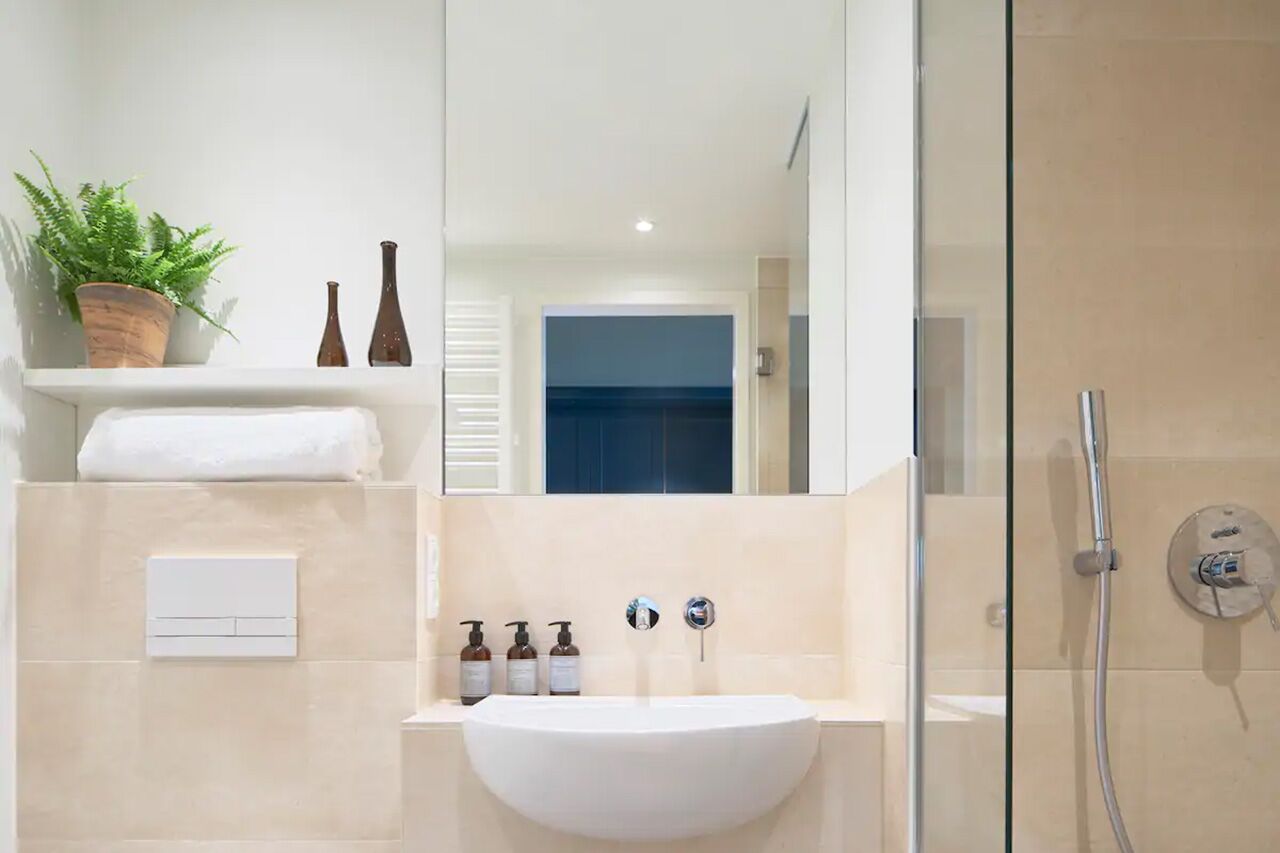 See more photos
This
newly renovated mid-century-inspired apartment
emits a sense of creativity and community. There's a fully-equipped kitchen, floor-to-ceiling windows to let in plenty of light, curated art and even a "Welcome Kit" full of goodies upon check-in. Vibrant colors in the furniture and decor make the apartment feel youthful and spirited, and the abundance of greenery and plants adds an element of life to the space.
Two guests, one bedroom
Price: $192 per night
Trendy, spacious, and luxurious industrial loft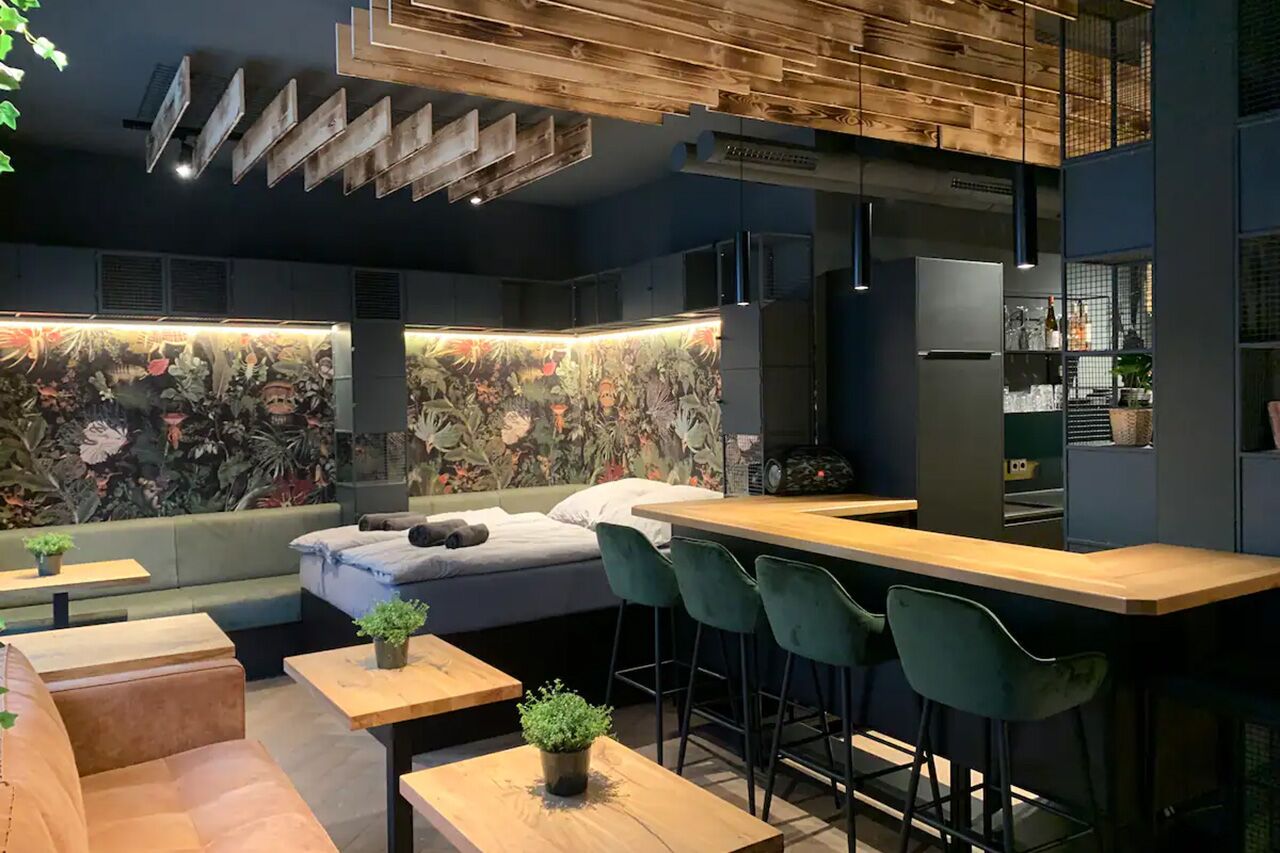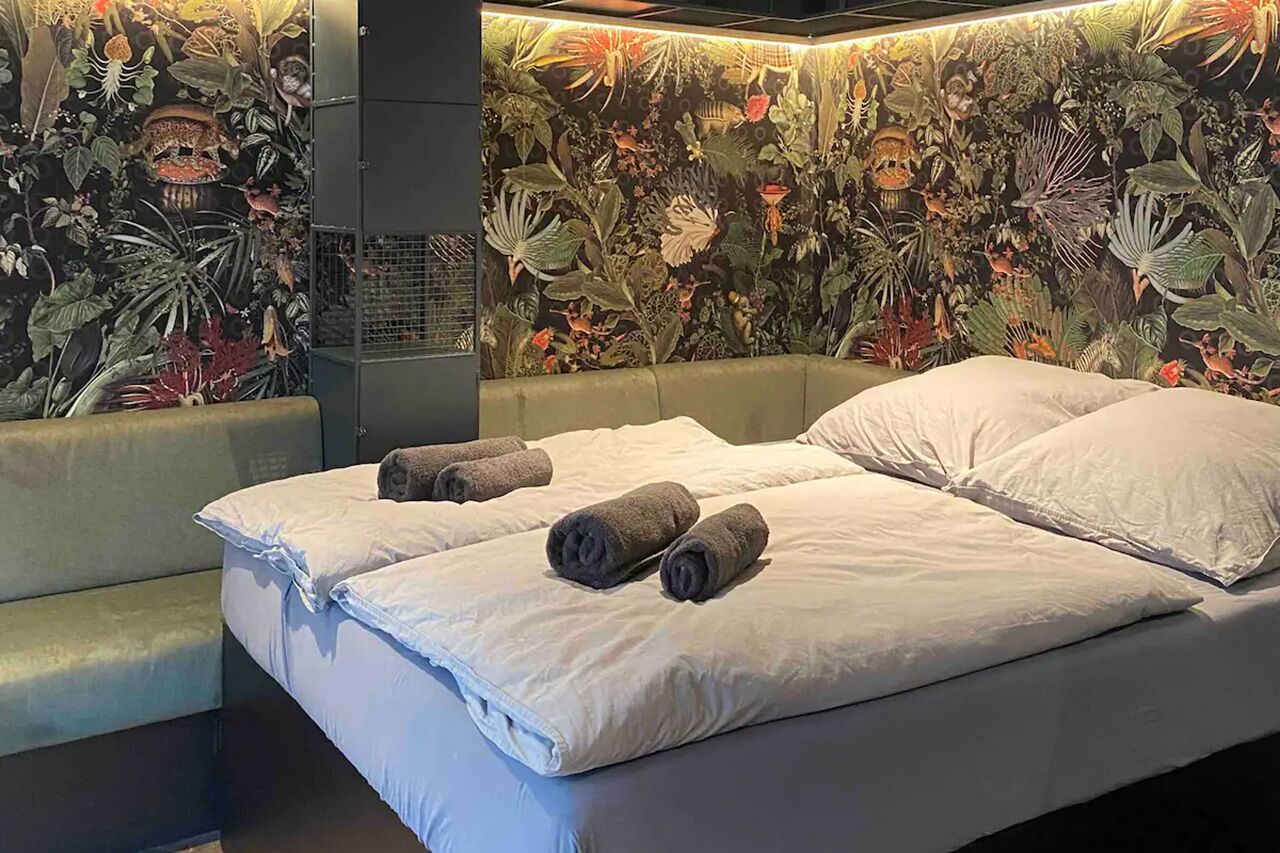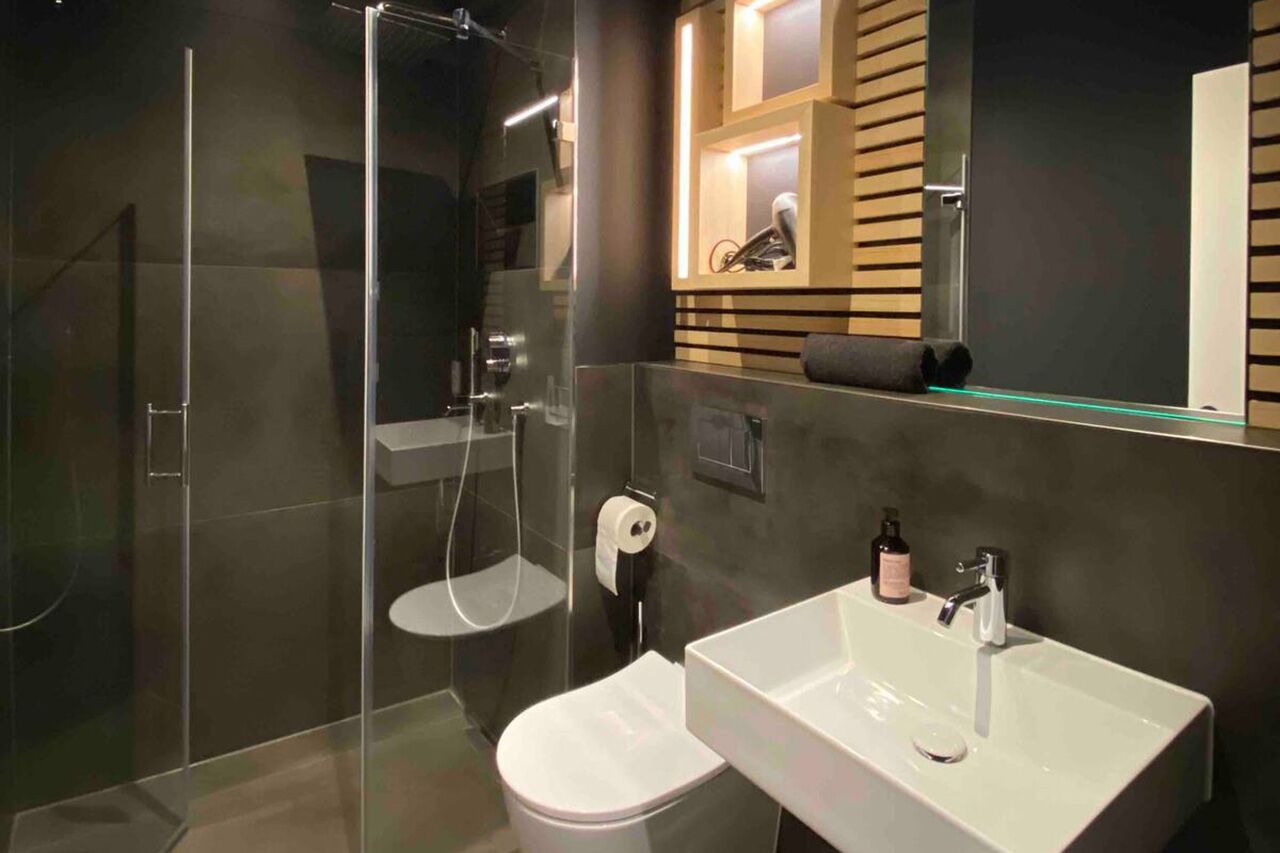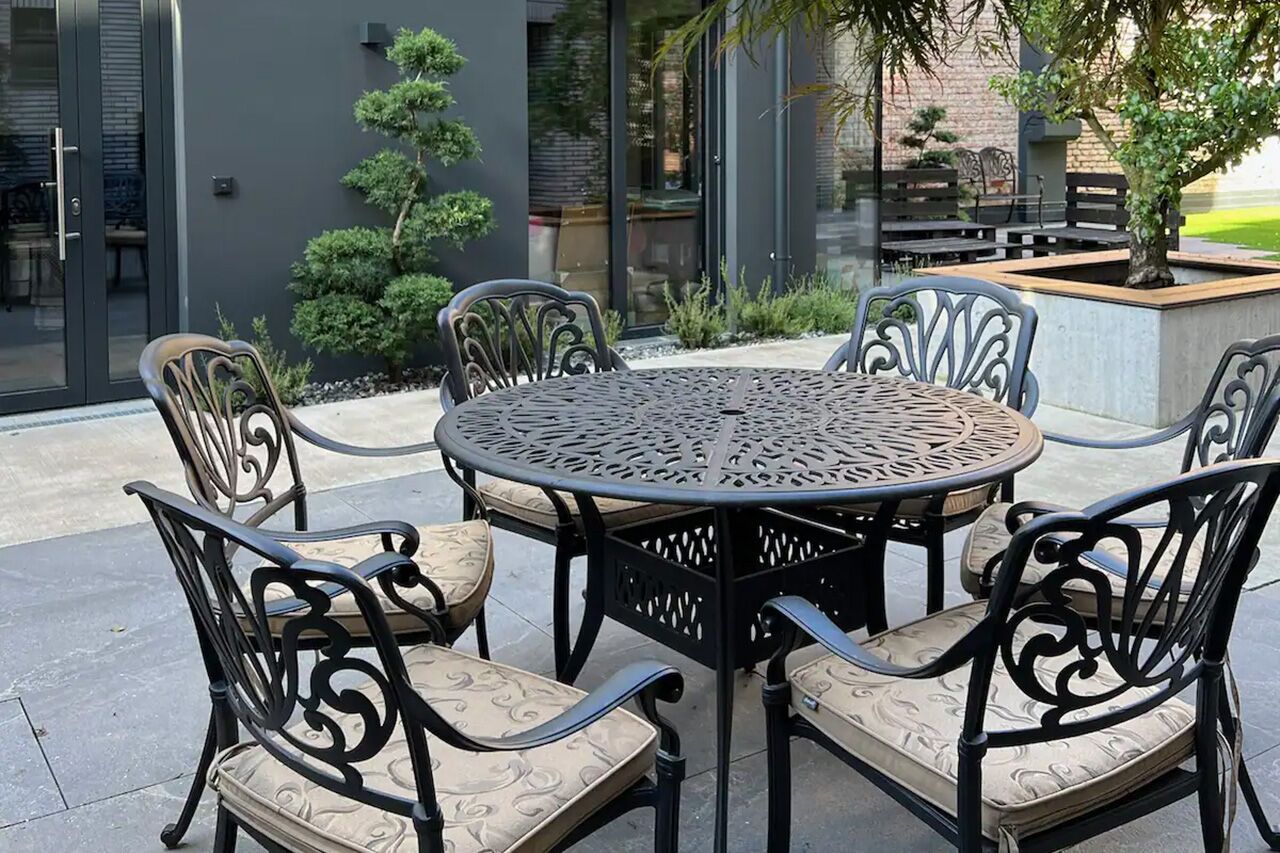 See more photos
This
trendy, industrial-style ground-floor loft
features a living-dining room area with a bar and an open kitchen — making it feel spacious. There are four bedrooms (one with a dedicated sports area) as well as a dedicated working area and a fitness area with upscale equipment. Darker design elements like black fixtures mix with the green paint tones, chairs and plants — giving the apartment a sense of life. Outside, you'll enjoy direct access to the serene private courtyard space — a great place to get fresh air.
Nine guests, four bedrooms
Price: $576 per night
Modern, bright, and airy executive apartment in downtown Munich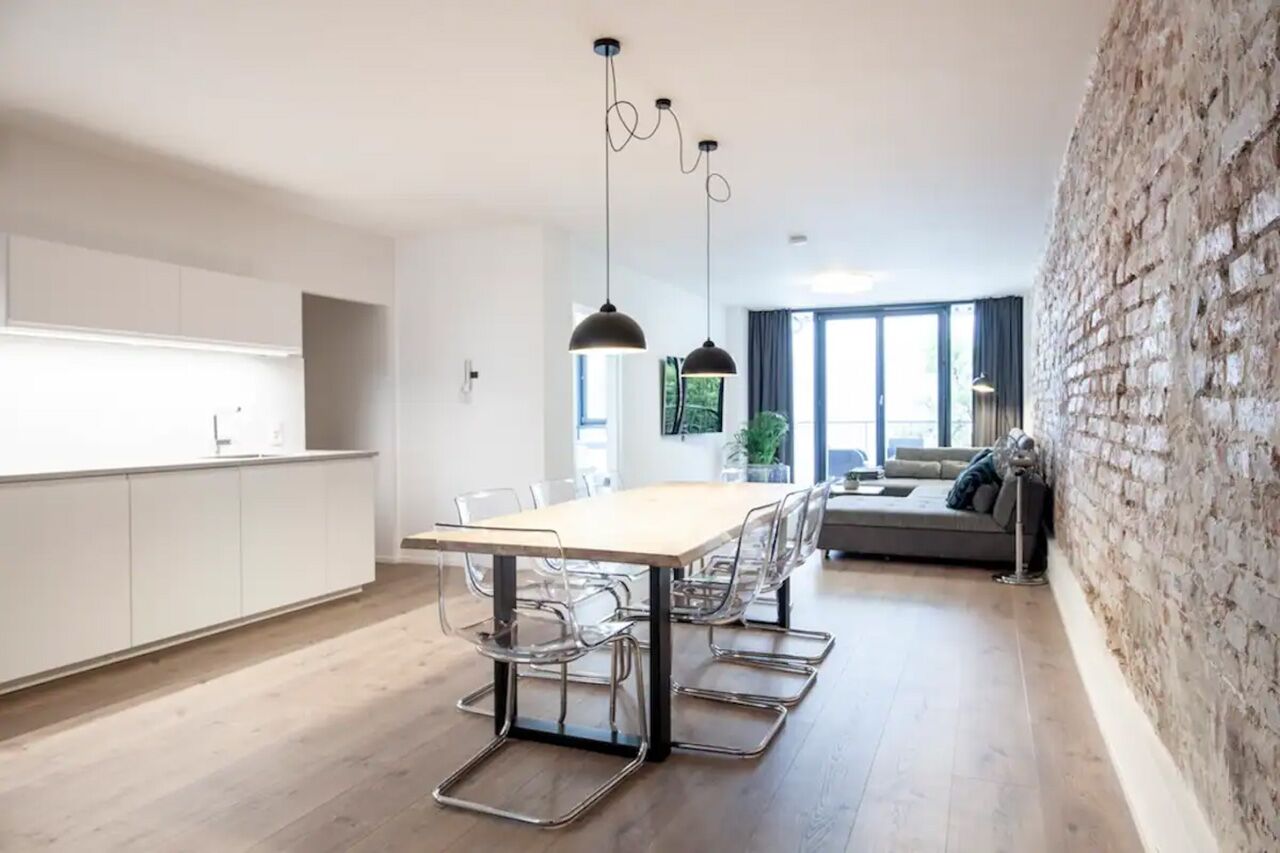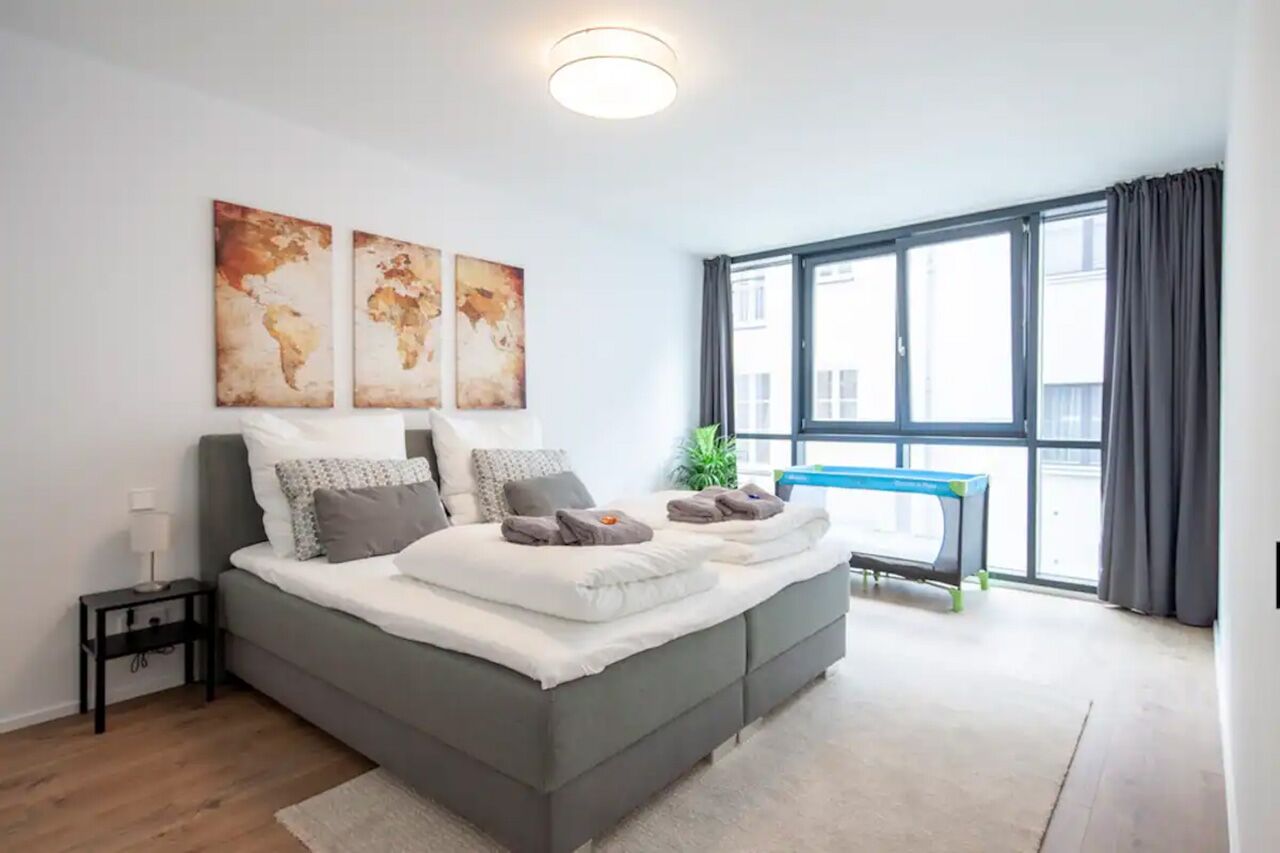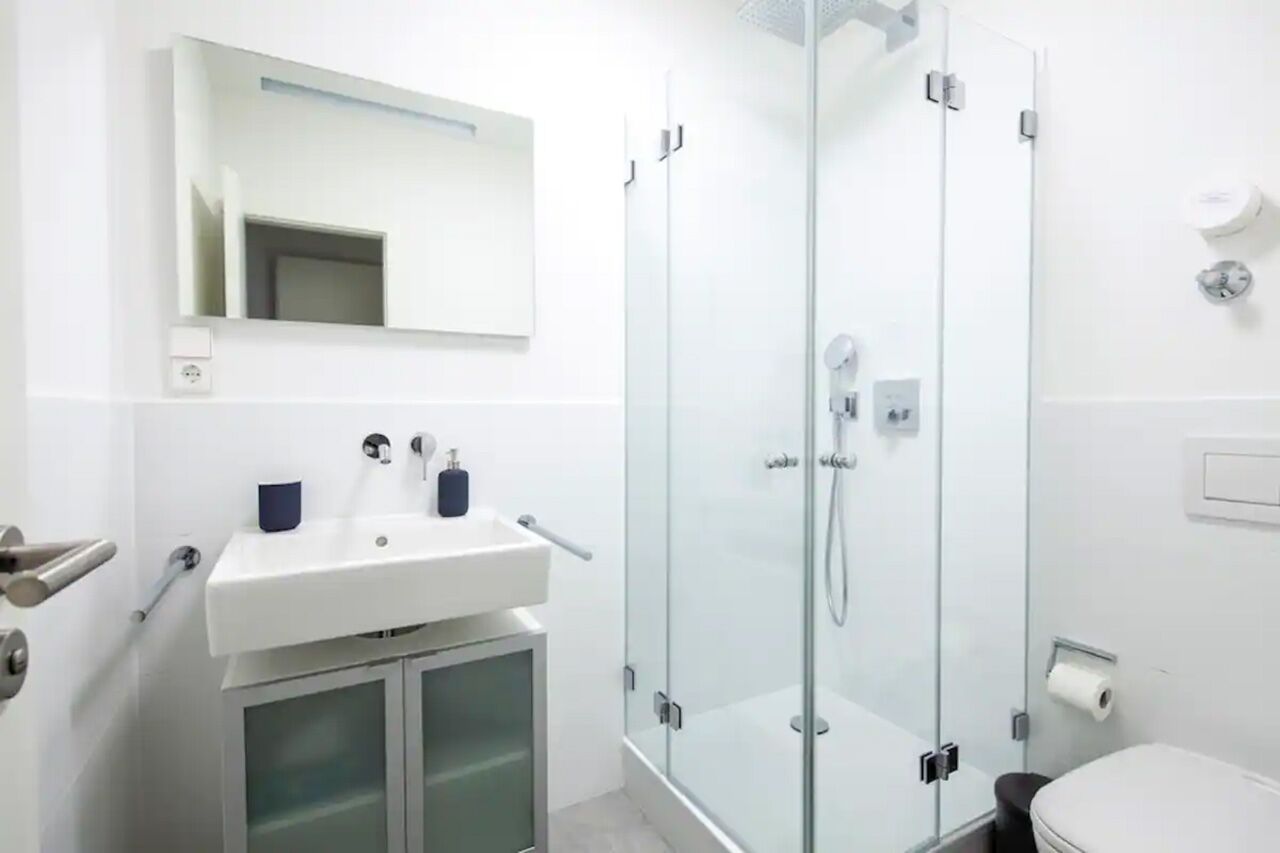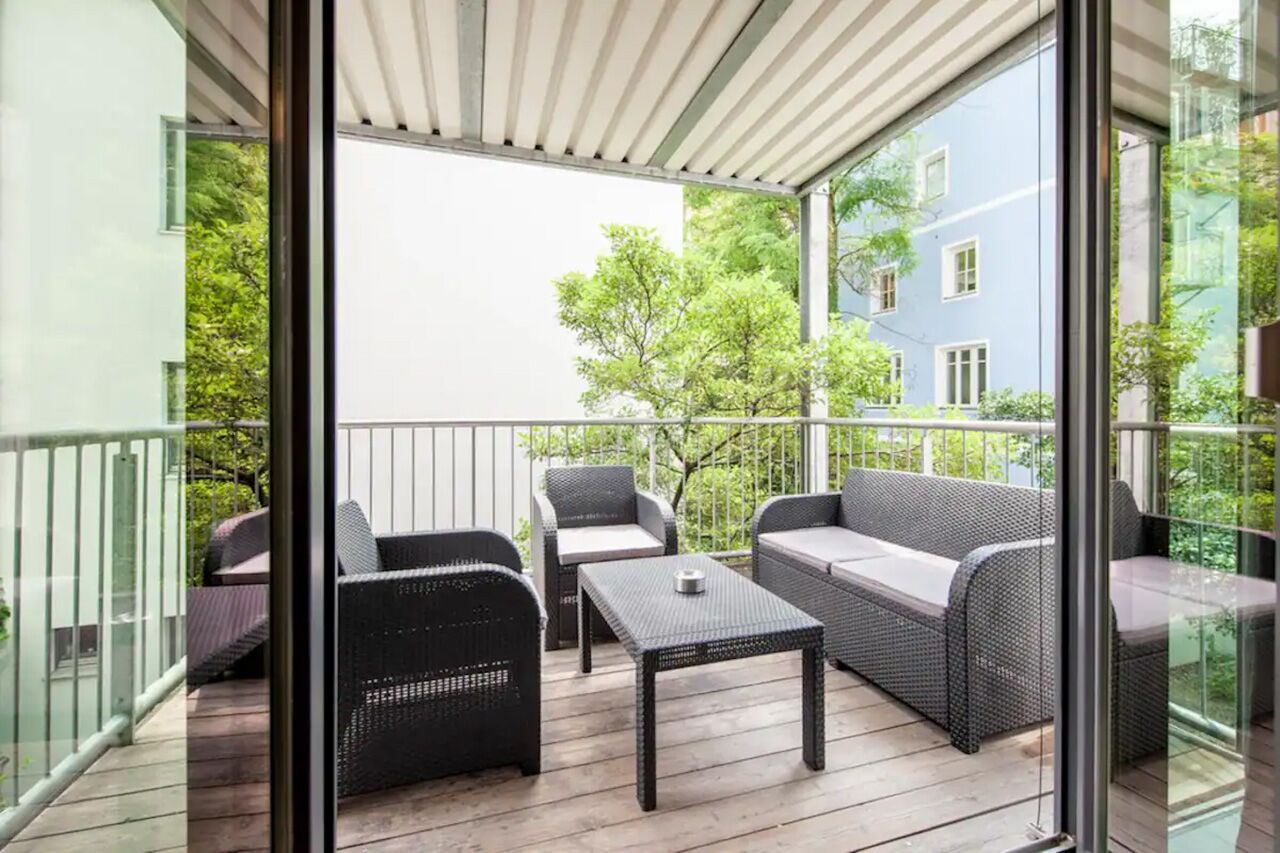 See more photos
This quiet, newly renovated, stylish
three-bedroom apartment
is just a 5-minute walk to the nearest S-Bahn station. There's a well-appointed open kitchen adjoining the large living room area and dining area and a big sofa in front of the TV — perfect for getting cozy. Walk out the French doors from the living room and step onto the balcony with lounge seating and fresh air. White walls and elements of exposed brick make this space feel clean but homey.
Seven guests, three bedrooms
Price: $602 per night
Clean, airy apartment in Munich East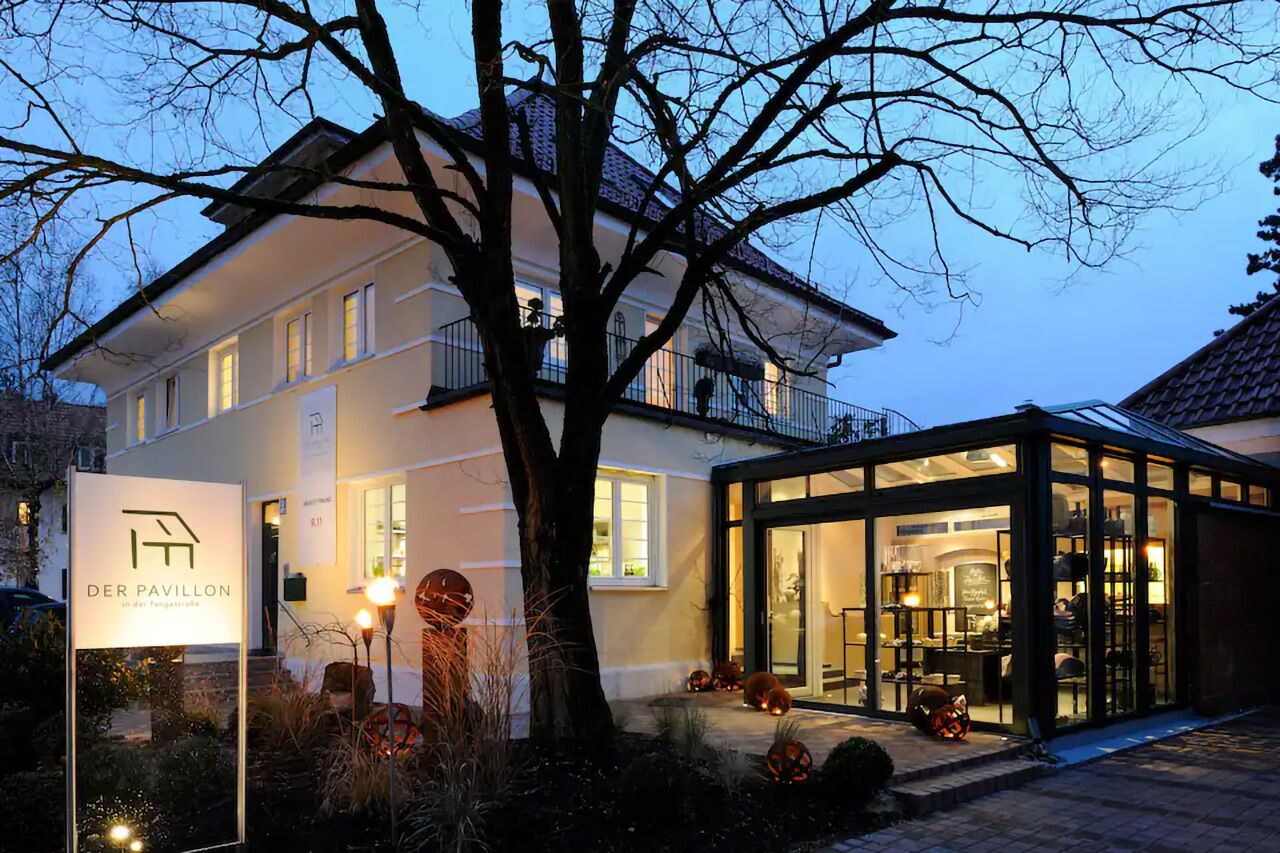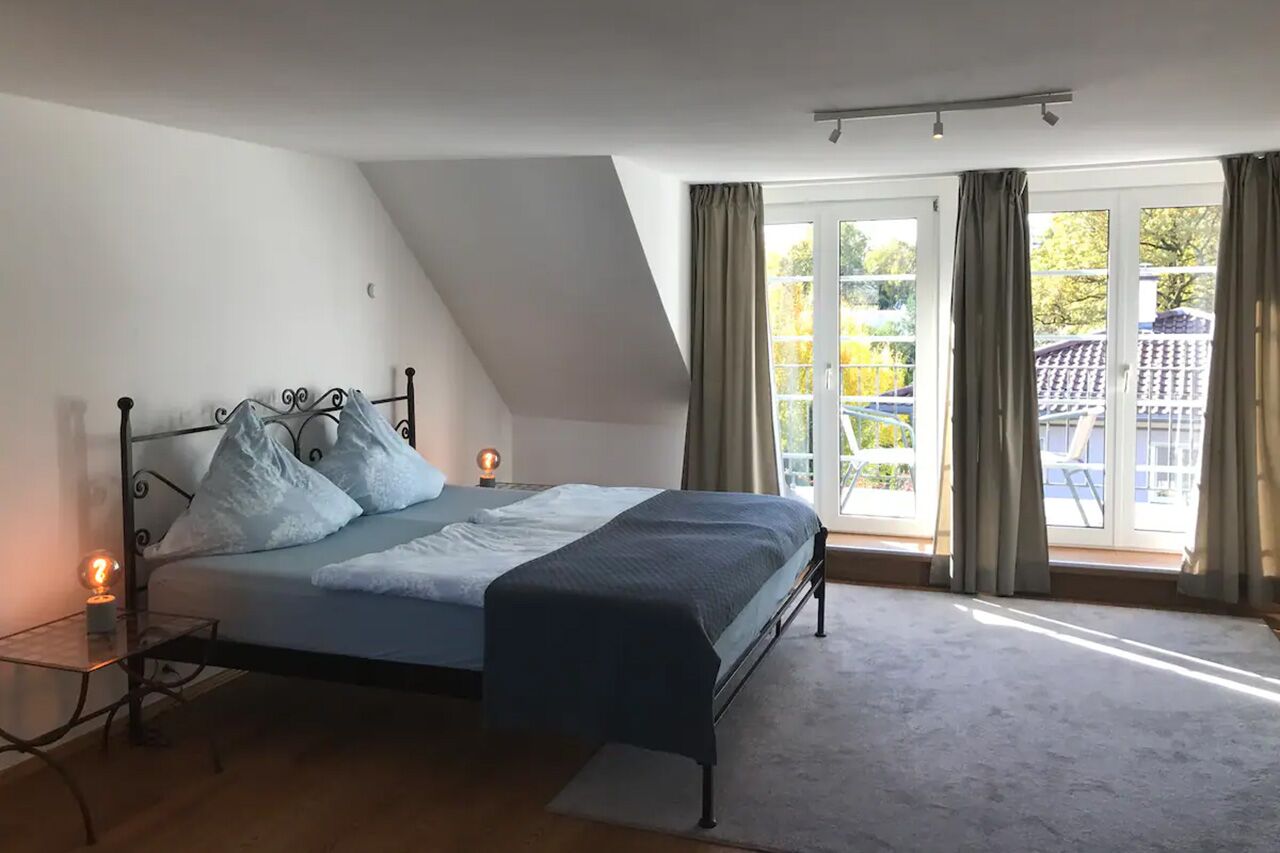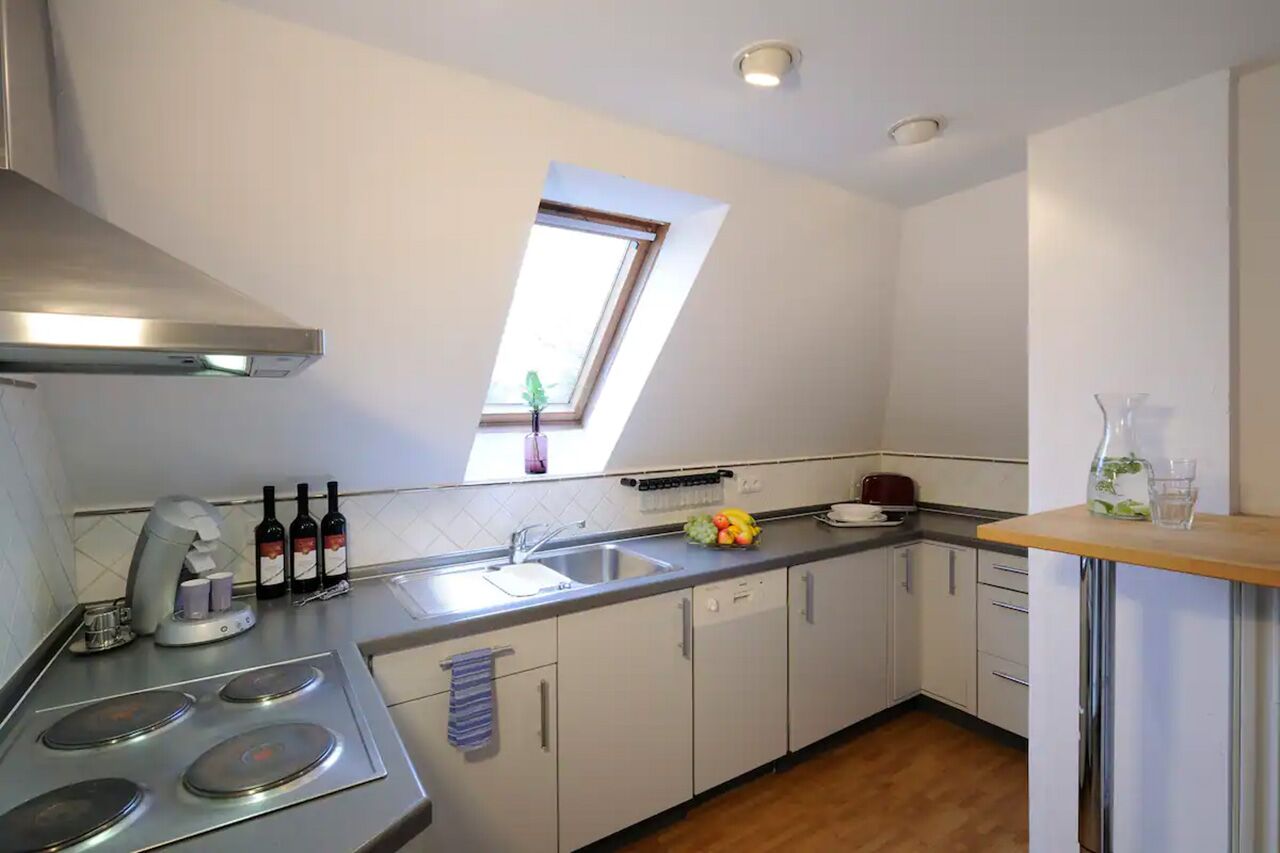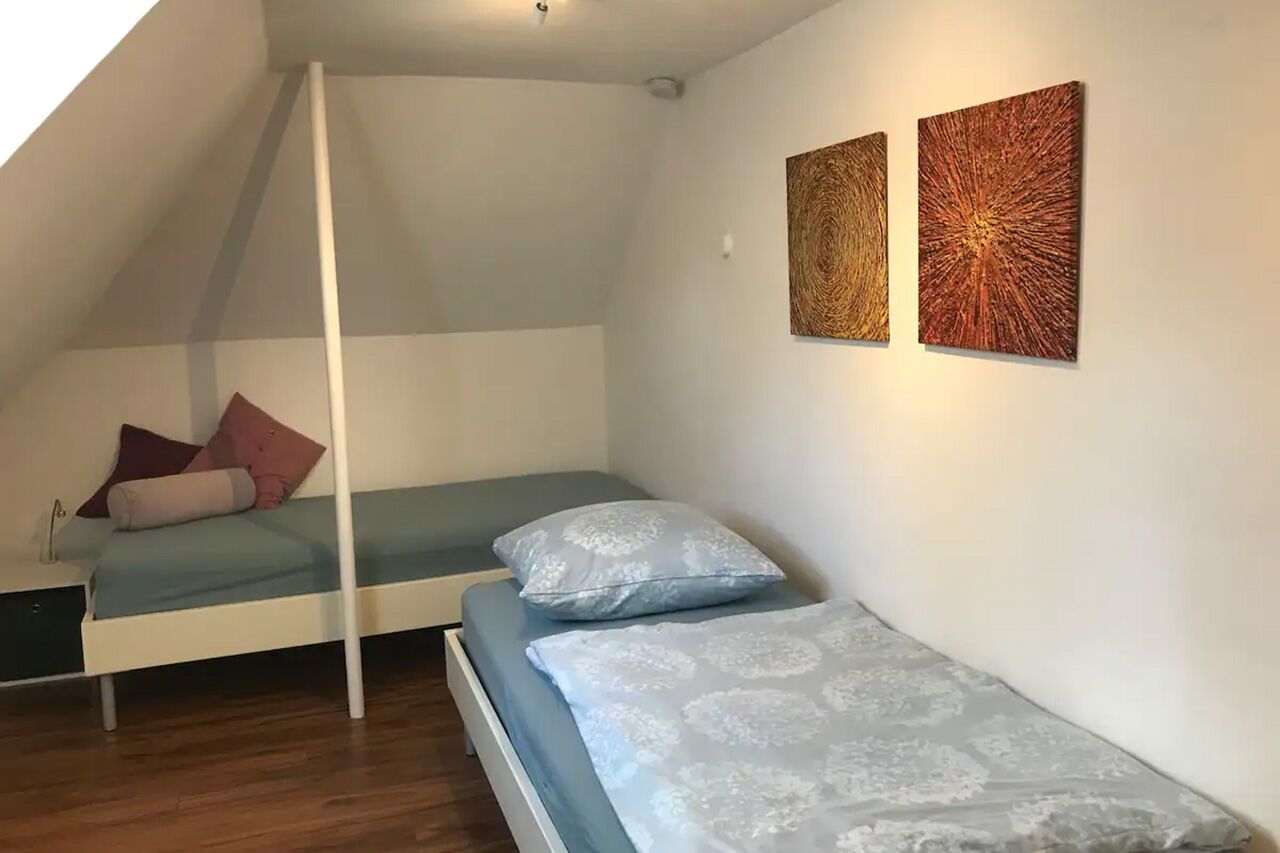 See more photos
The very clean, airy, and
thoughtfully designed apartment
is in a newly renovated residential and commercial building in a quiet residential area in Munich East. It offers travelers a safe and spacious resting place after exploring the bustling city nearby). It features a spacious balcony, a full kitchen, a living room with a double bed, a dining area, and a separate bedroom with two beds.
Four guests, one bedroom
Price: $112 per night
Monochromatic "adults" only modern apartment at Marienplatz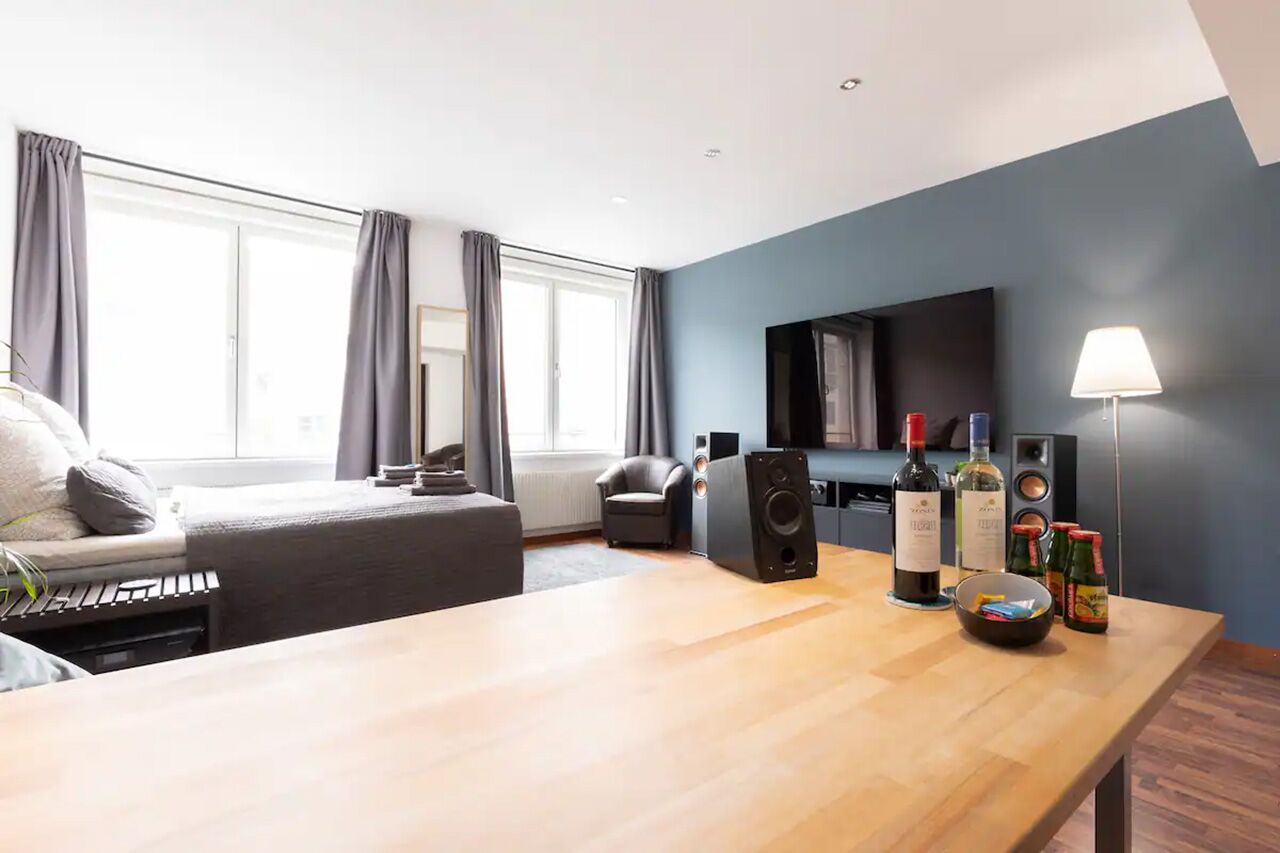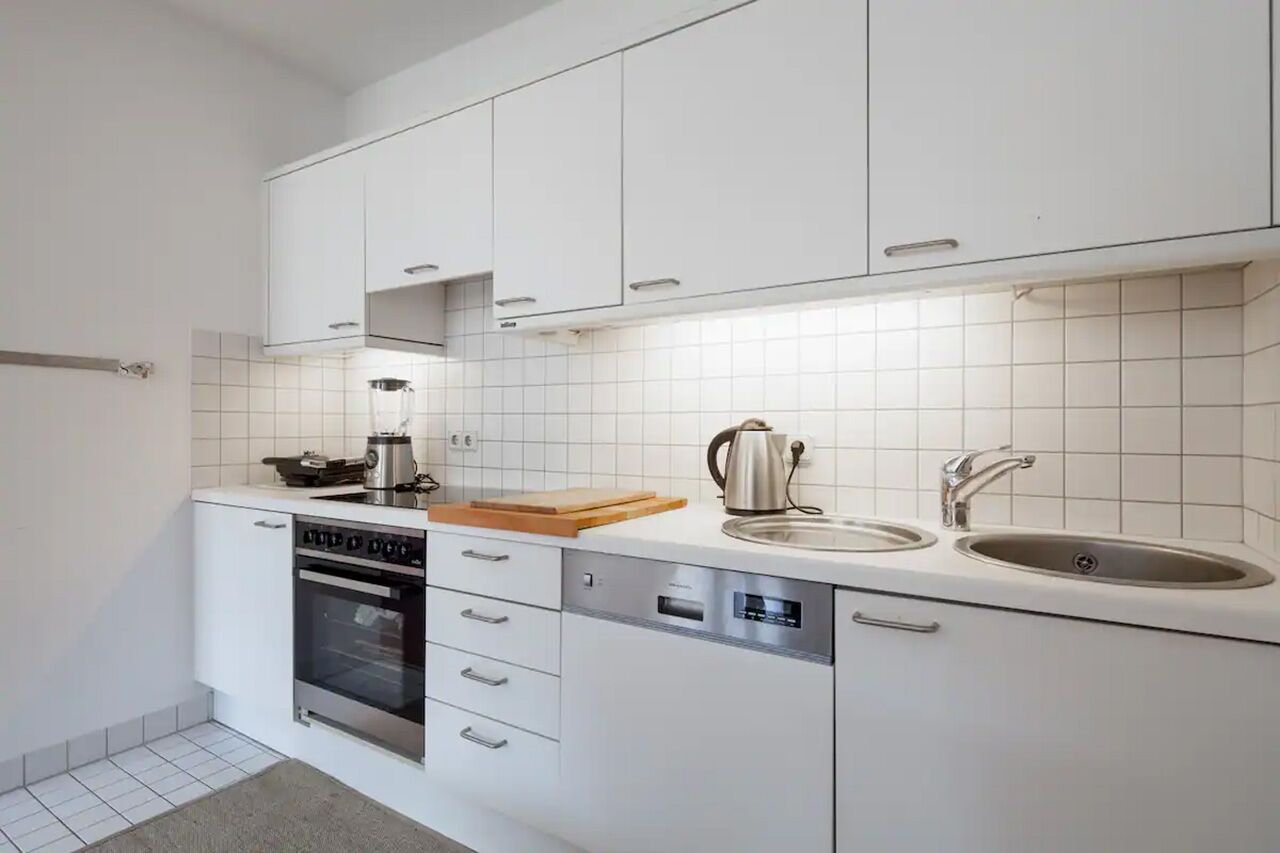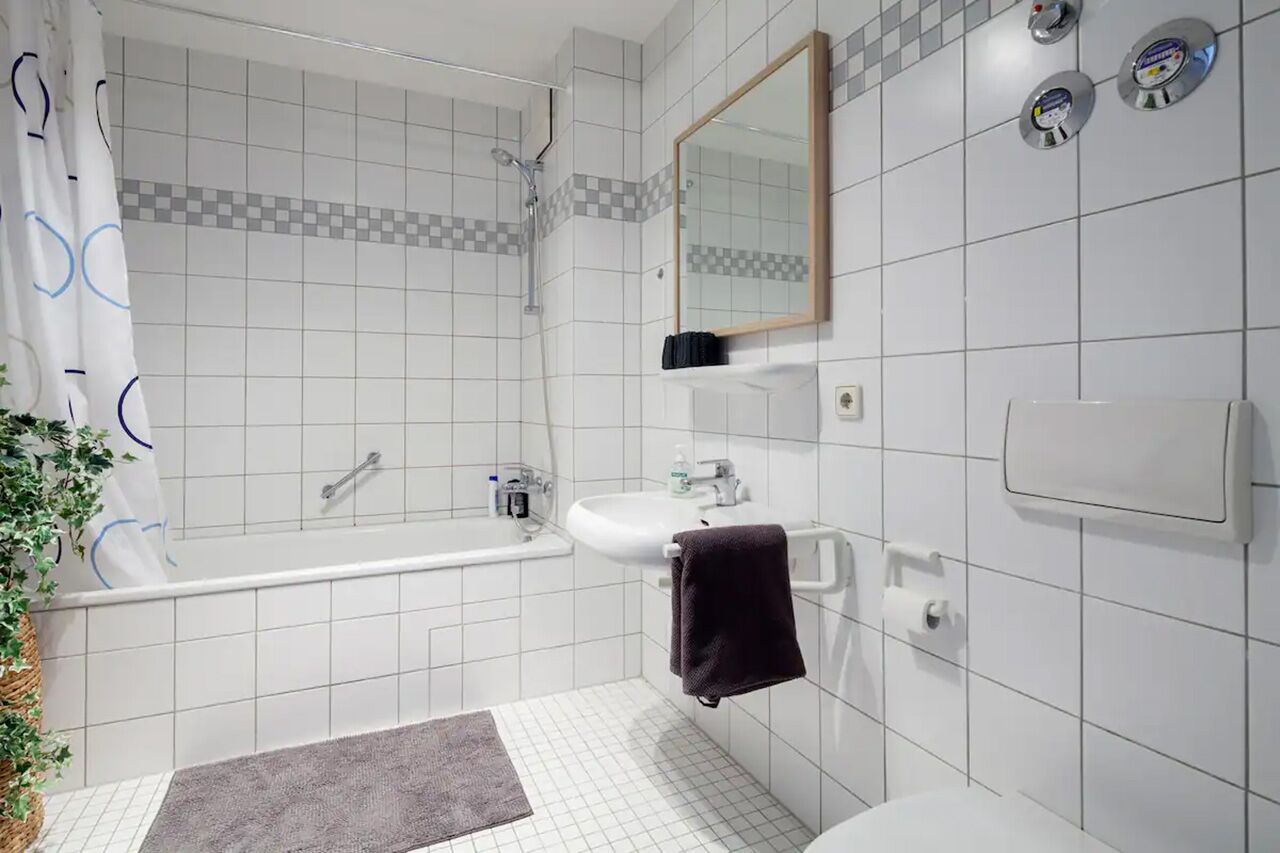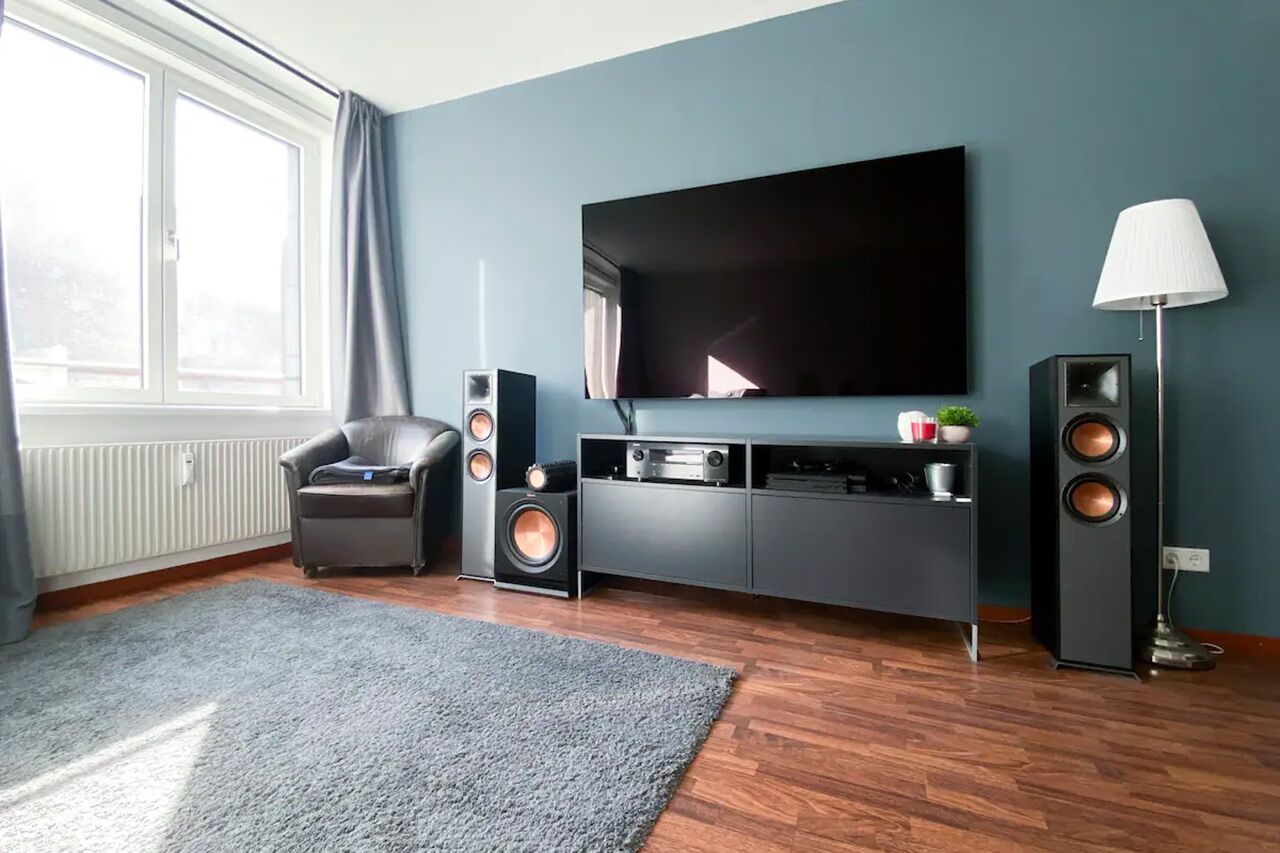 See more photos
This
chic, monochromatic apartment
sits in a beautiful spot right in the heart of Munich, just steps from Marienplatz. It features a fully equipped kitchen with a stove, fridge, freezer and dishwasher, and blender. Sleep on the new, comfortable queen-size boxspring bed or work at the large desk area. Relax on the couch in front of the TV and stream a movie. It's a clean, conveniently located place to plan a Munich adventure.
Two guests, one bedroom
Price: $283 per night
Pet-friendly loft apartment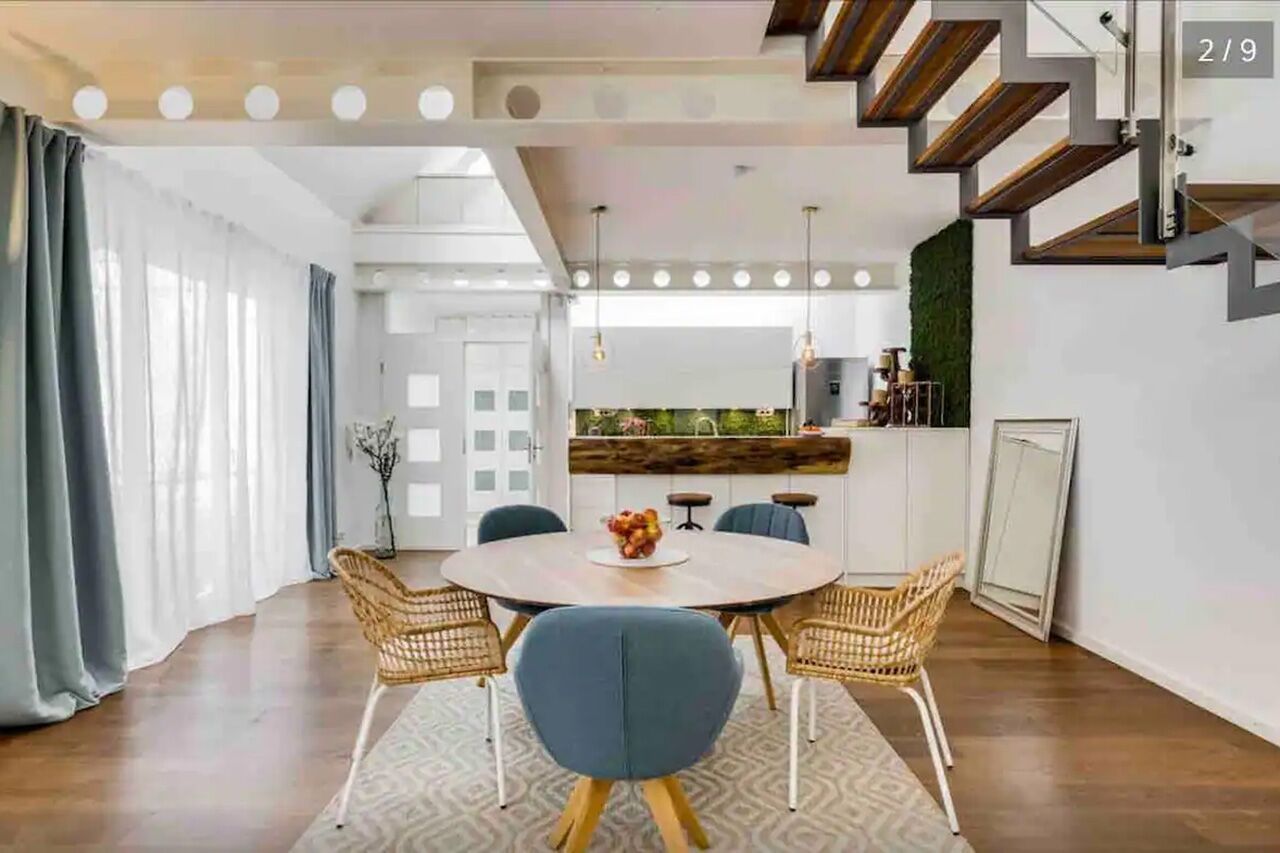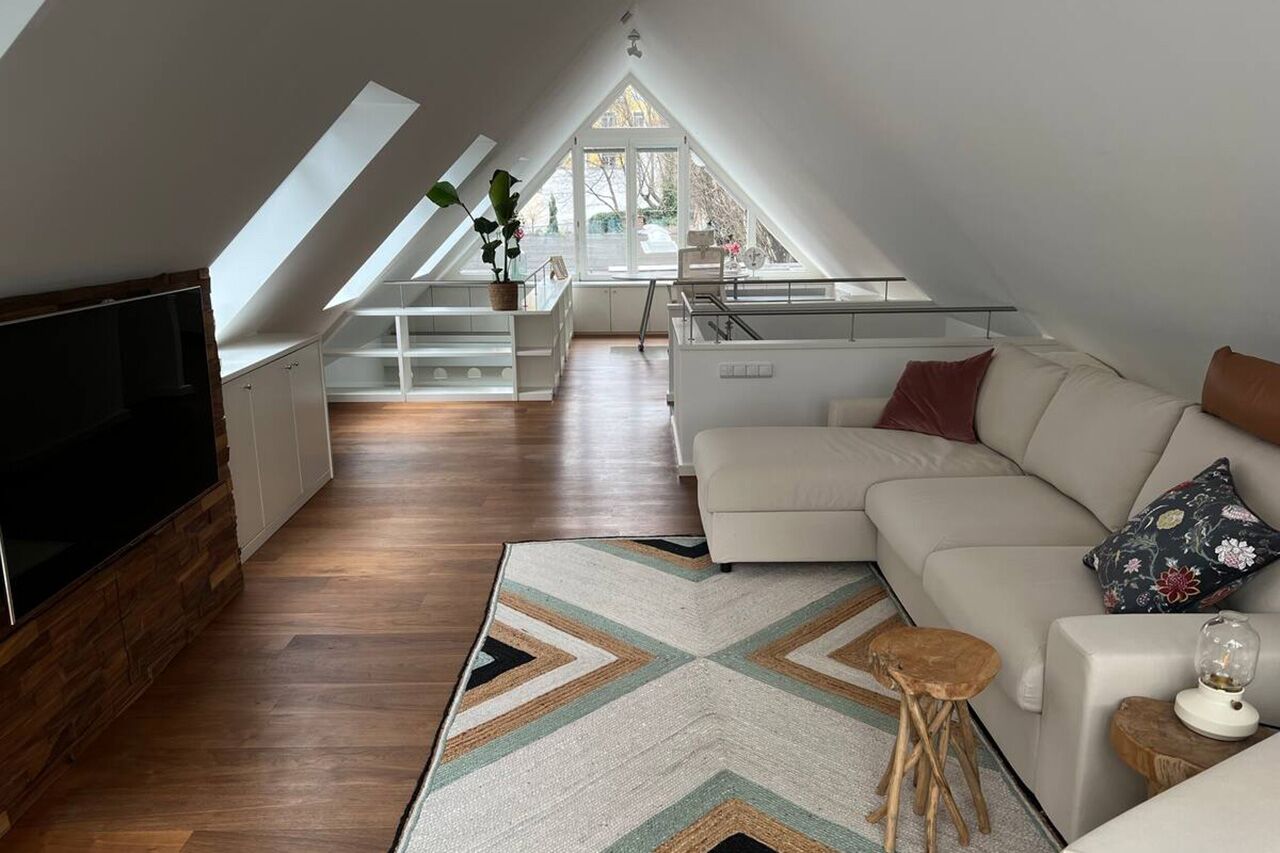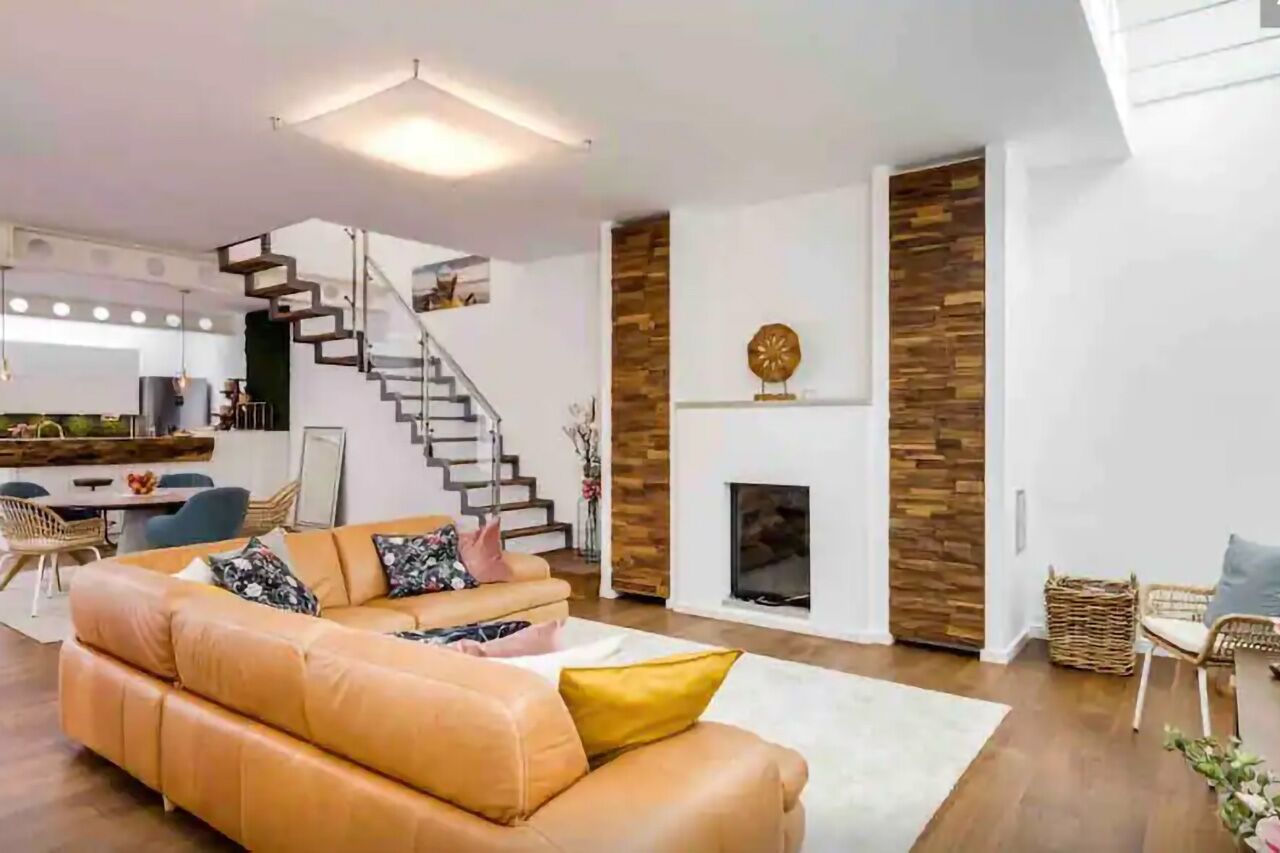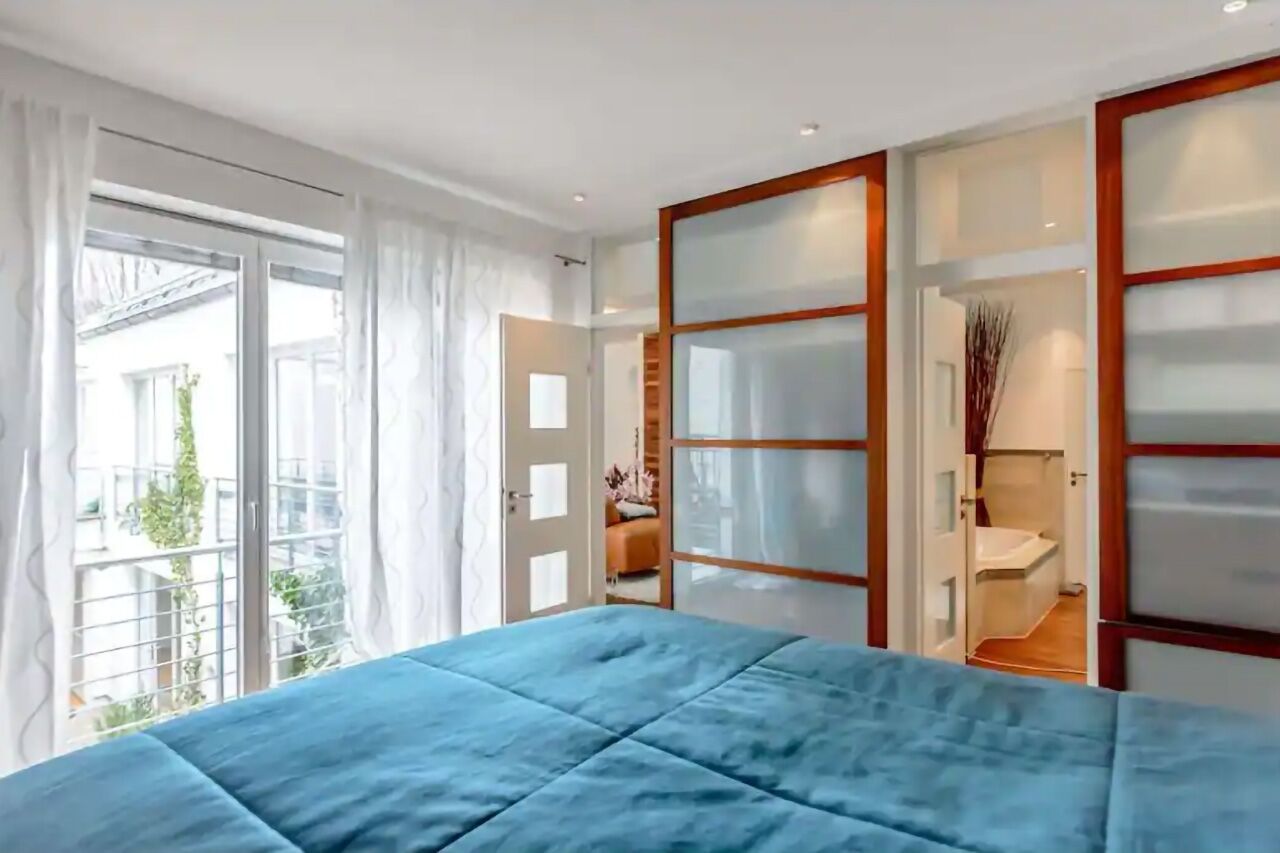 See more photos
The luxurious, pet-friendly, bright
loft roof terrace apartment
is located in the Gärtnerplatz district. It feels like a secluded spot to stay in the heart of Munich, within walking distance of the Isar and the Viktualienmarkt. Enjoy using the fully equipped kitchen, and eat in the dining room, which boasts high-end furniture or lounge on the leather couch in front of the fireplace in the living room. There's a King sized bed in one of the bedrooms, and a sofa bed in the other, meaning it's a great place for four people to spend a night in Munich.
Four guests, one bedroom
Price: $263 per night
50 shades of white – clean apartment close to the train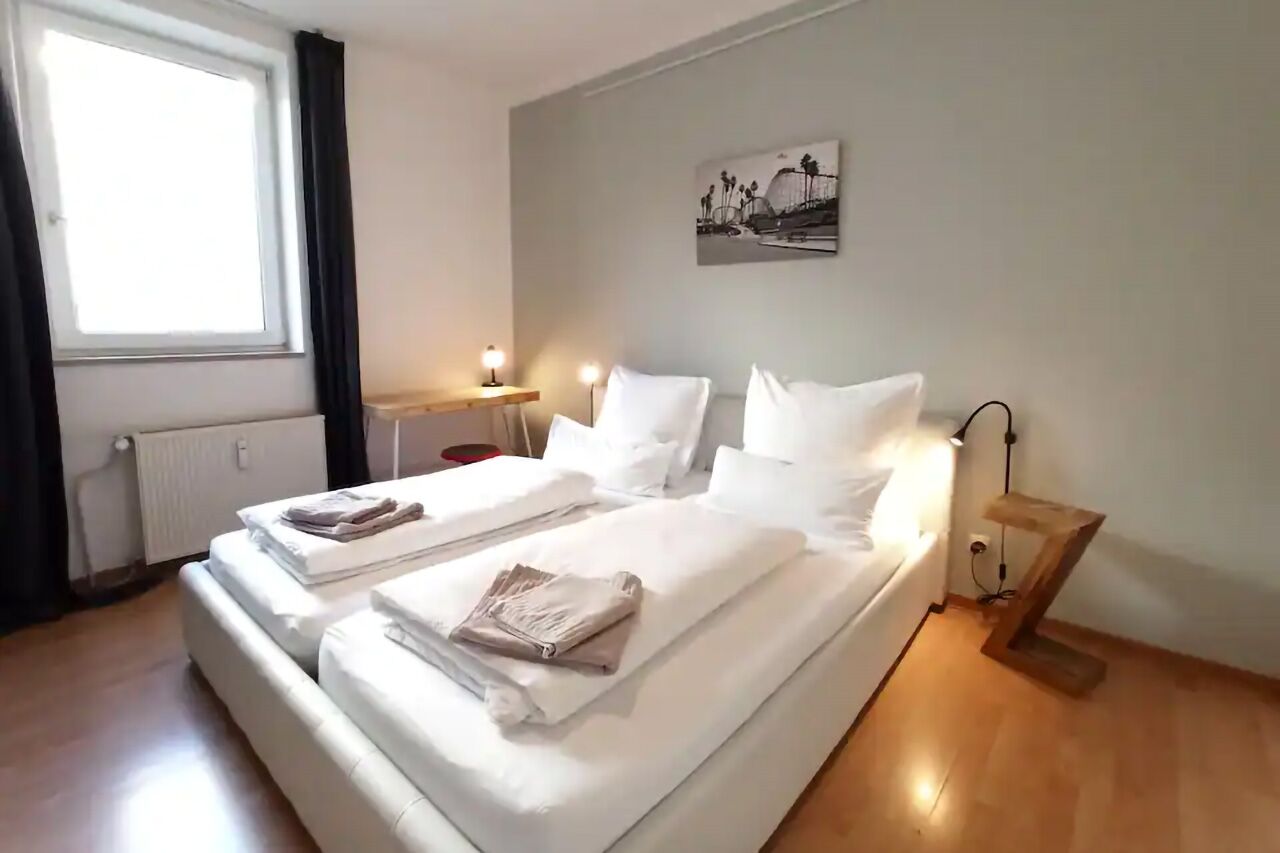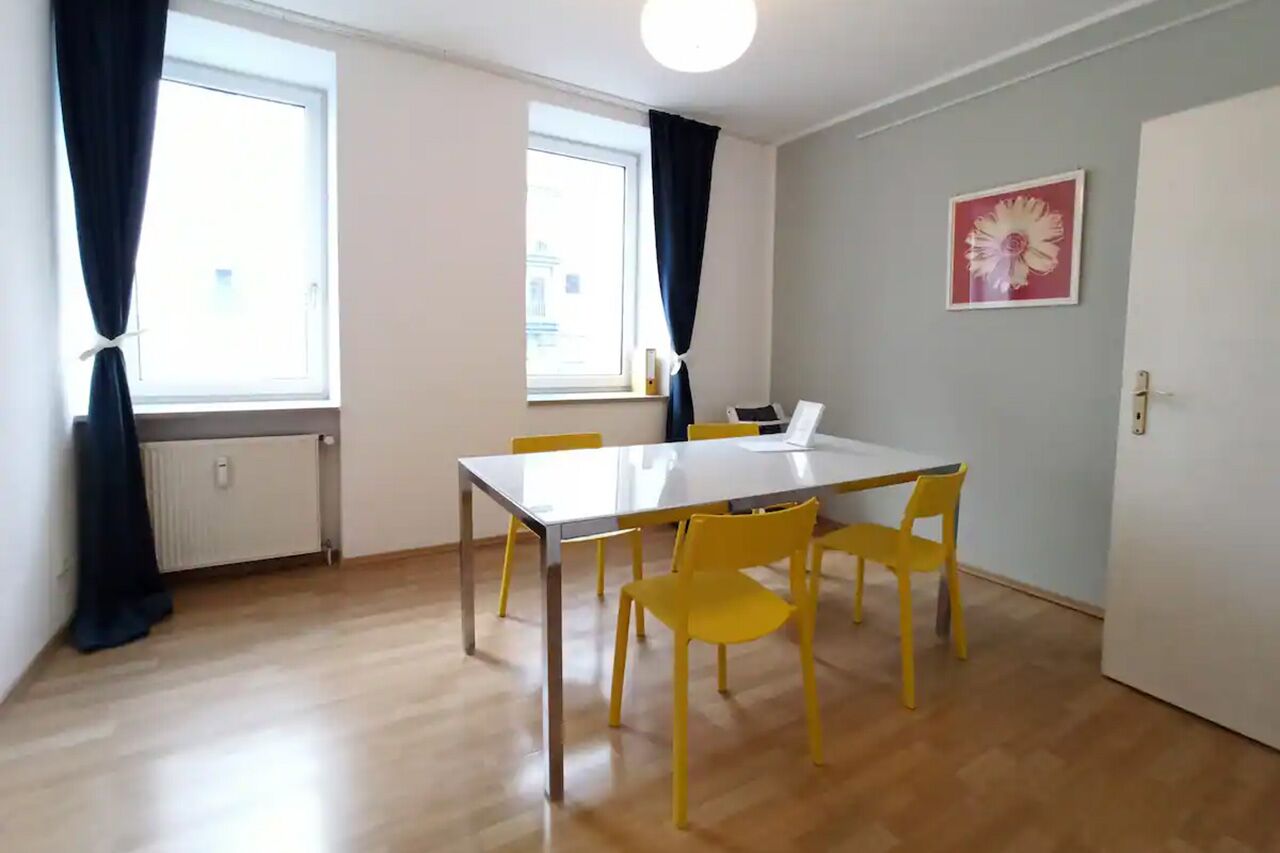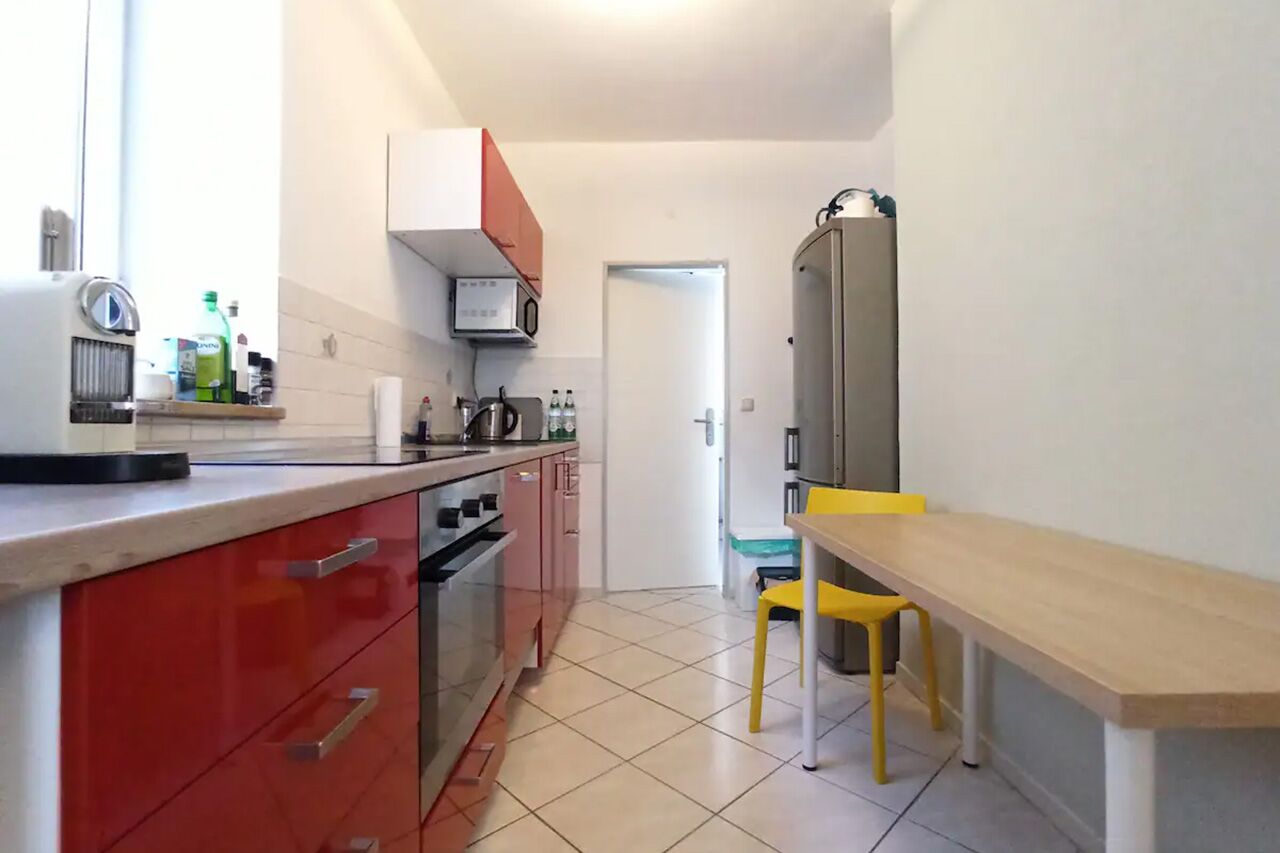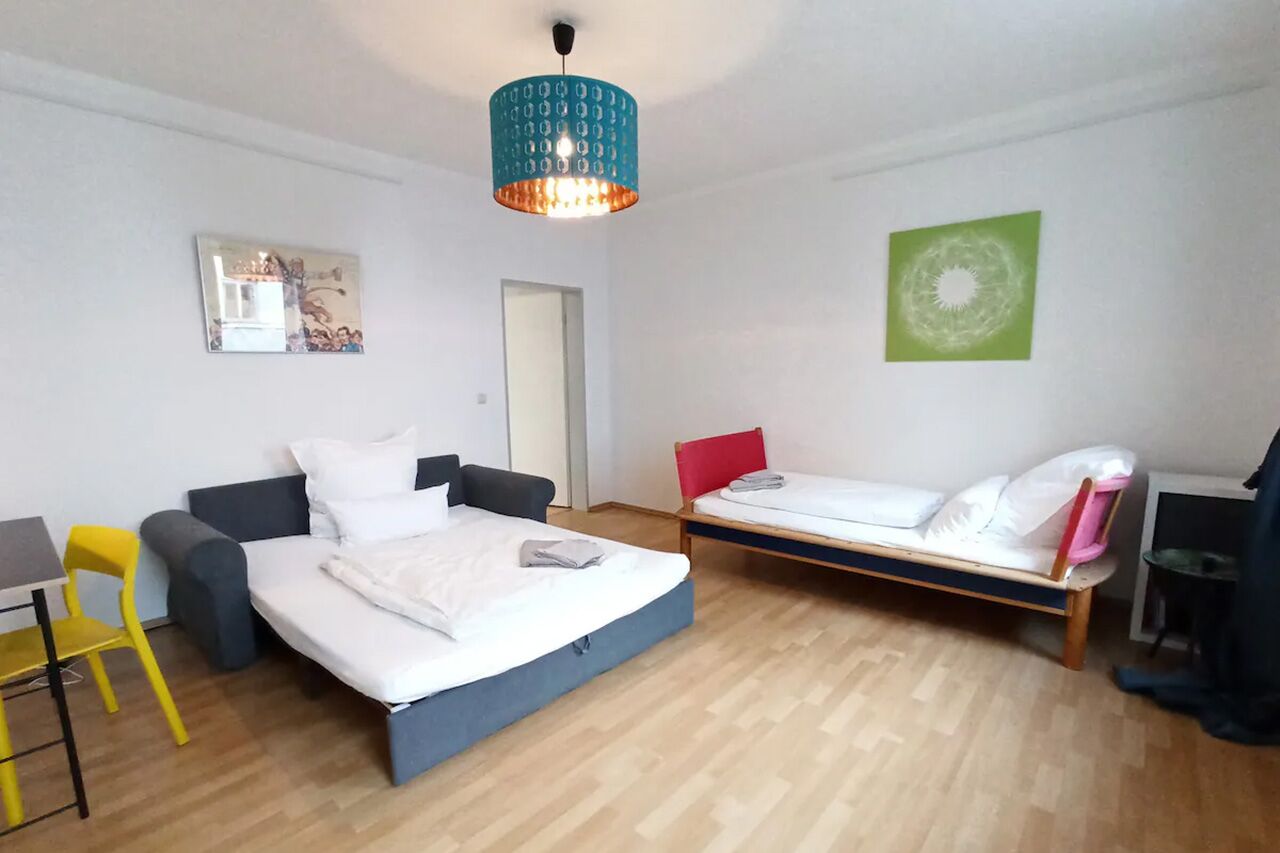 See more photos
Shades of white and vibrant pops of color in the decor give
this clean, modern apartment
character and make it a fun place to spend the night on a trip to Munich. There's a kitchen, a balcony, and two bedrooms to rest. It's also just a 5-minute walk to the train station meaning easy access to exploring the city.
Four guests, two bedrooms
Price: $153 per night
Central, sunny apartment with a balcony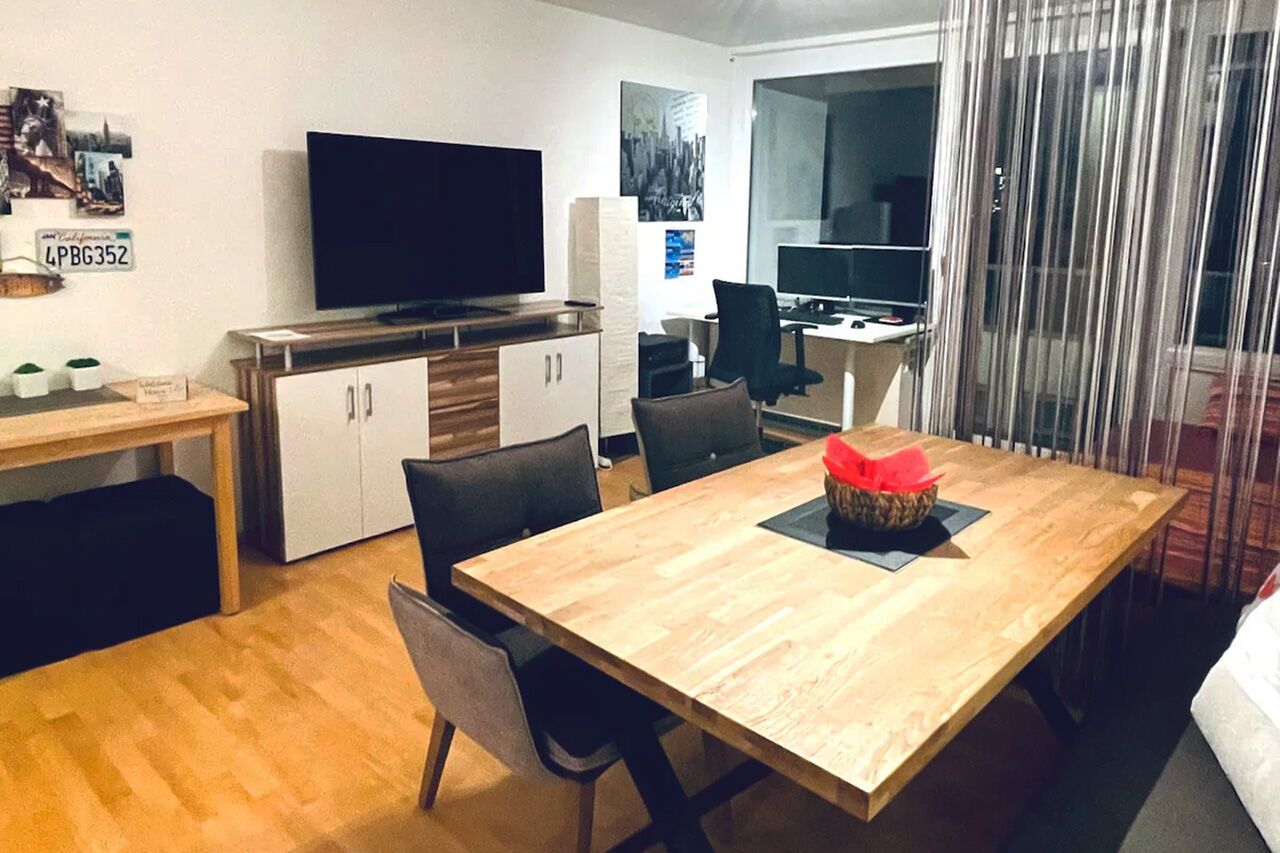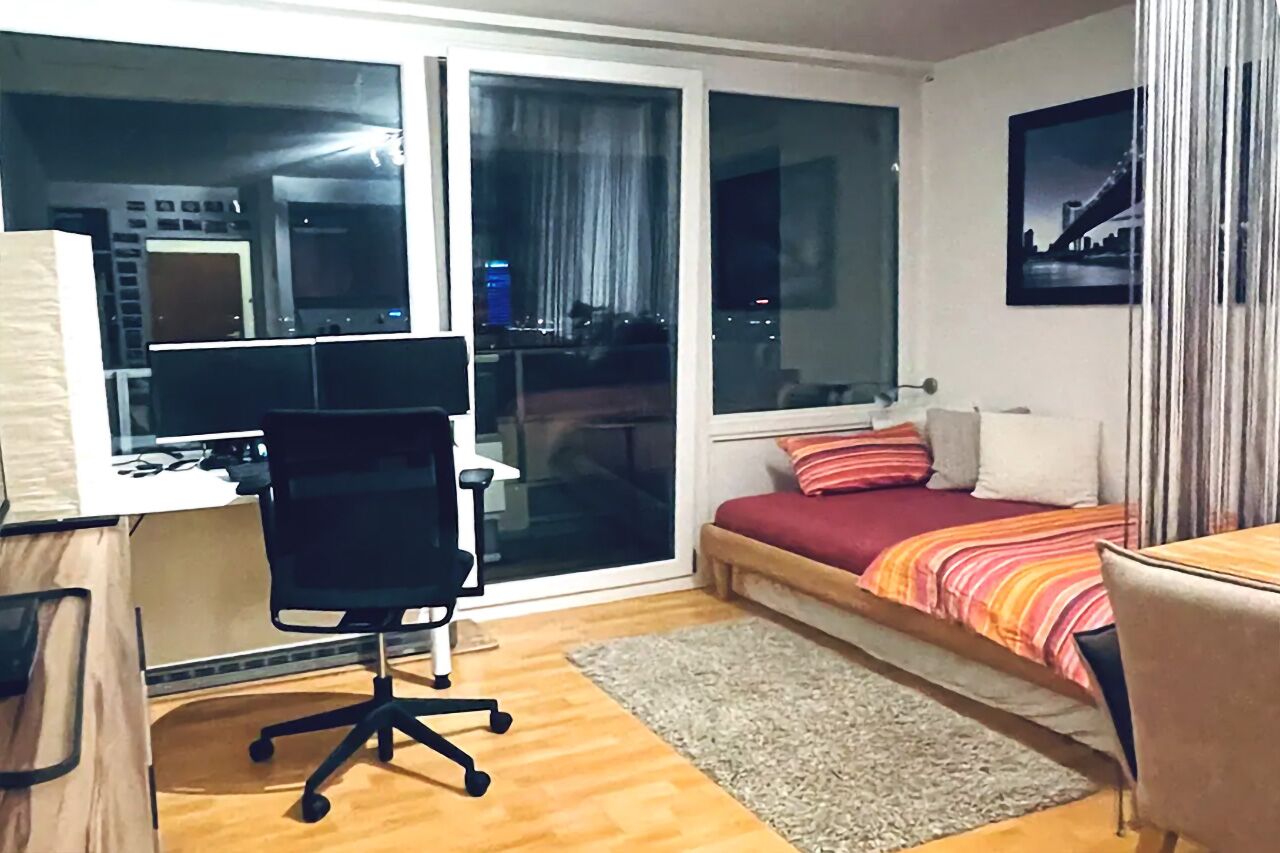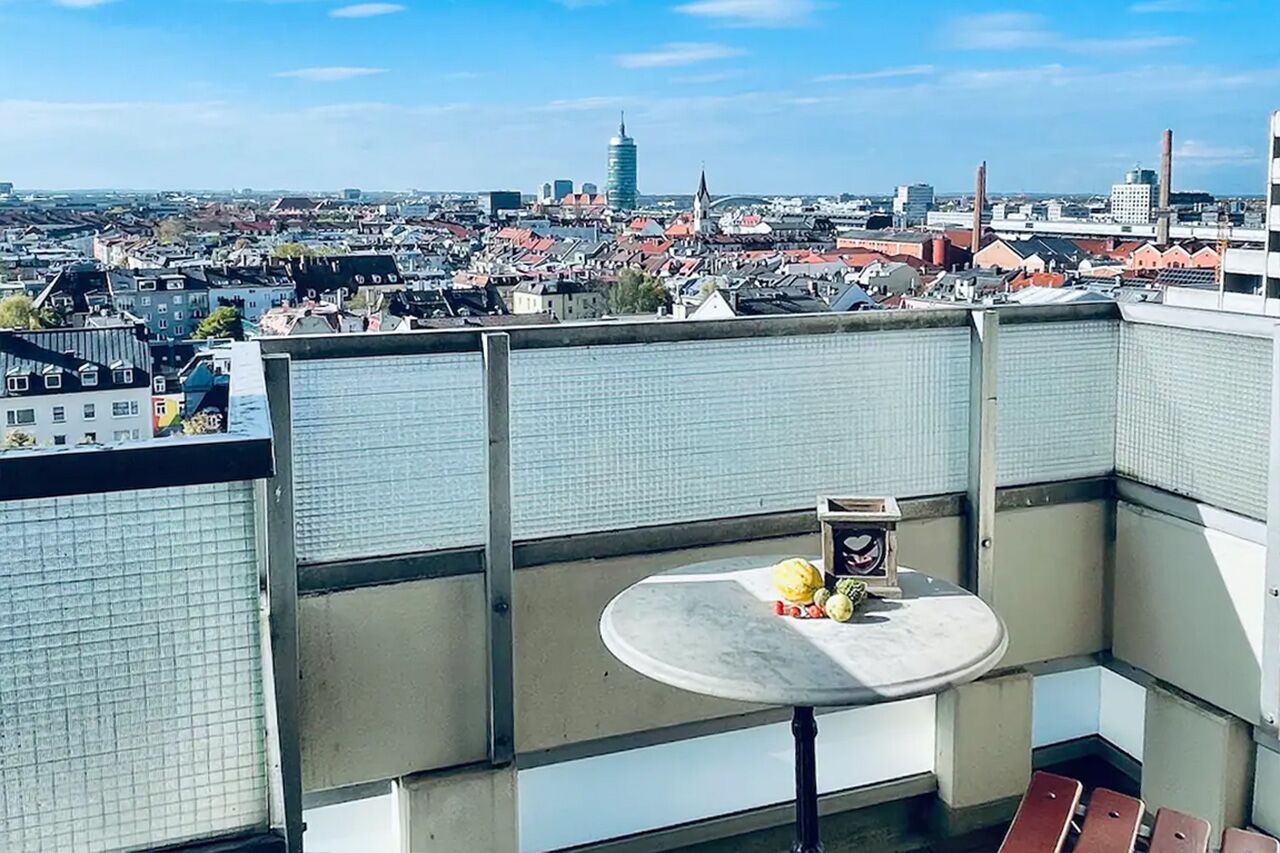 See more photos
This
sunny, cozy apartment
sits on the eighth floor and boasts a balcony with a table and chairs overlooking the city sights. It's centrally located — just a 15-minute walk to Munich Inner City and a single Metro Station away from Munich Central Station. Inside, guests will find a large bedroom for resting, a dedicated workspace, and a separate dining space alongside a kitchenette for cooking. Outside, the apartments' best feature may just be this spectacular balcony with views of Munich.
Three guests, one bedroom
Price: $140 per night
Stylish city apartment near Marienplatz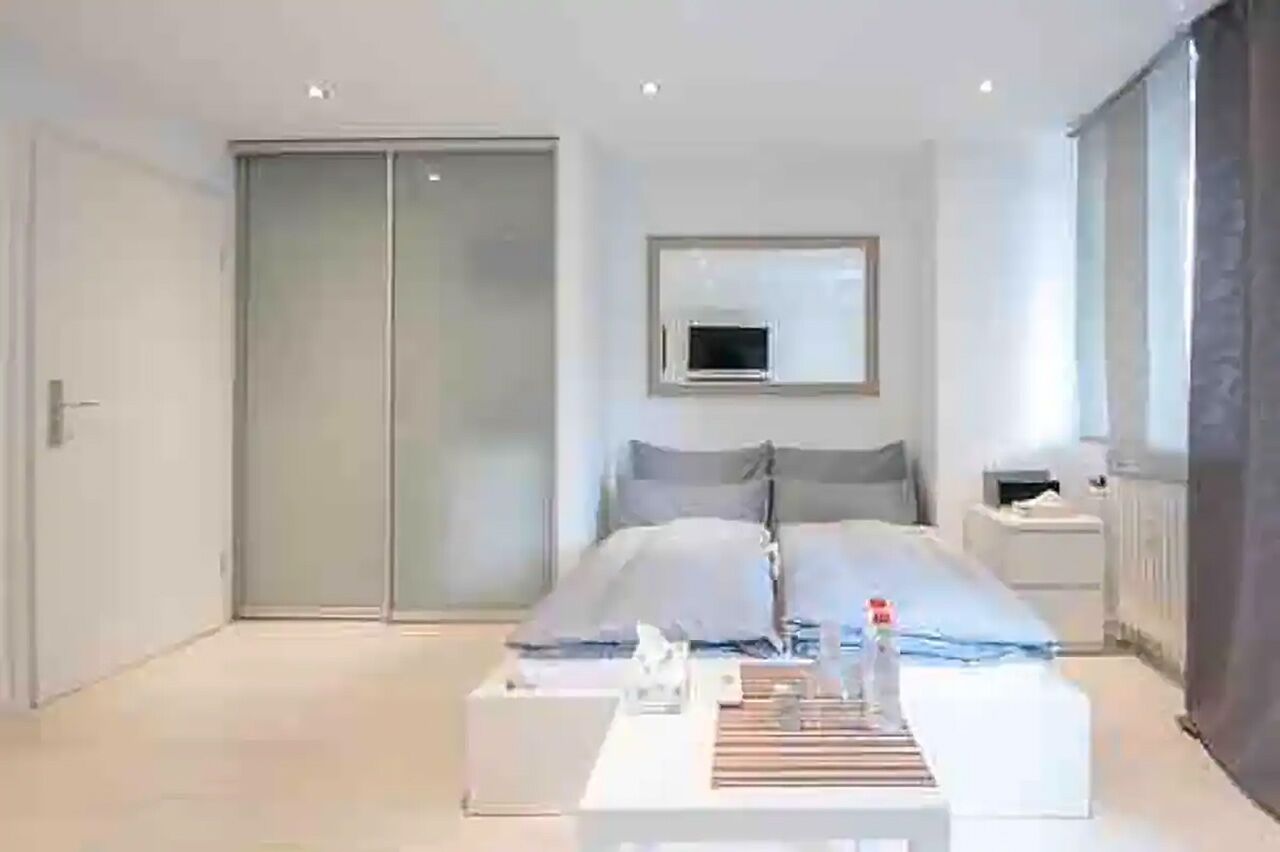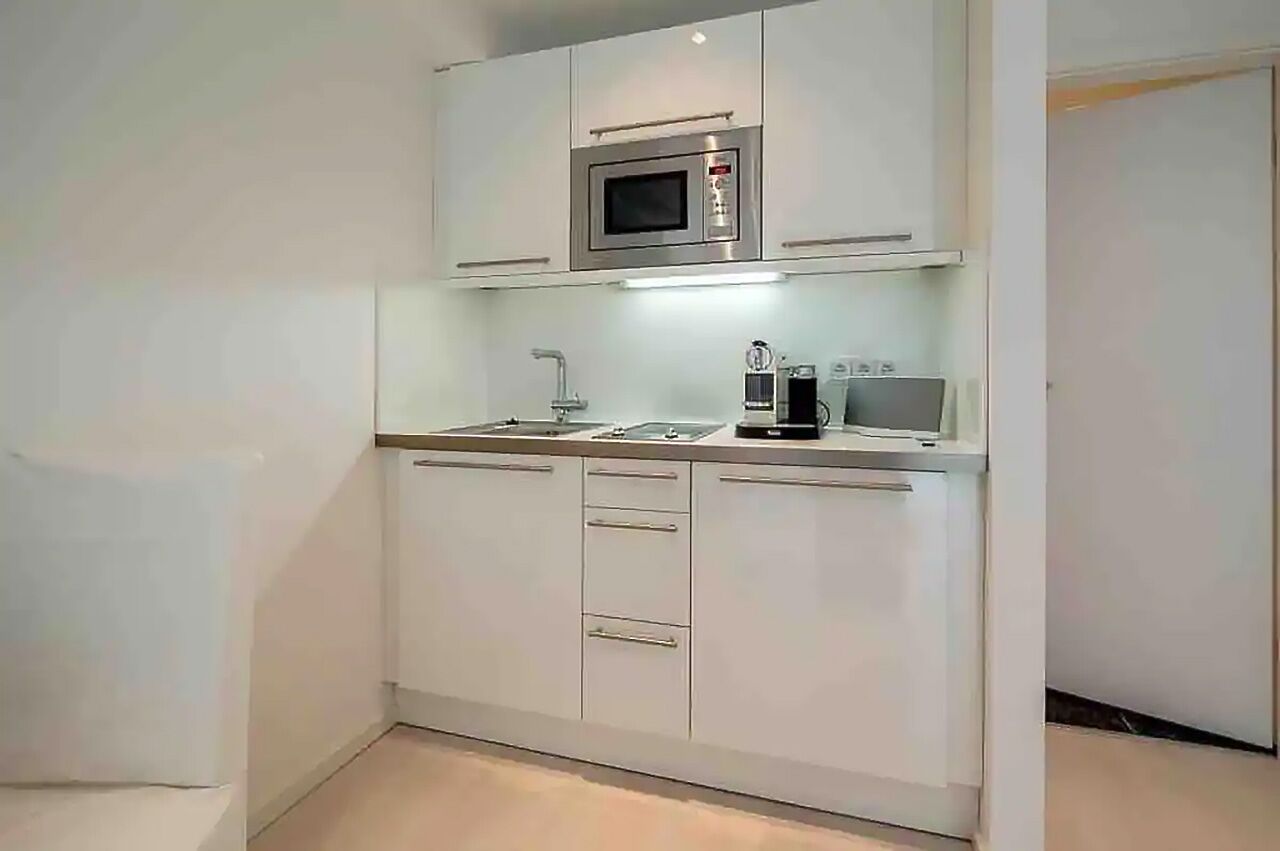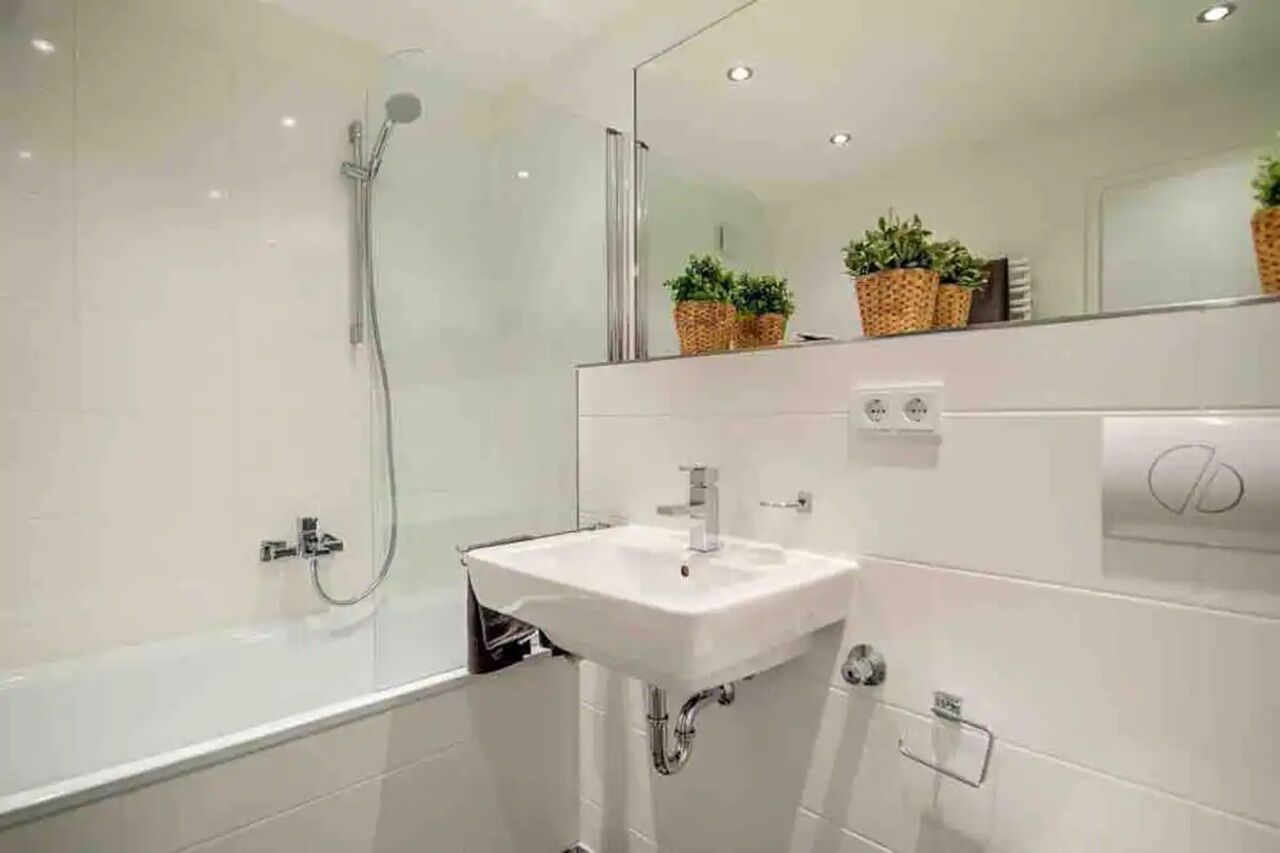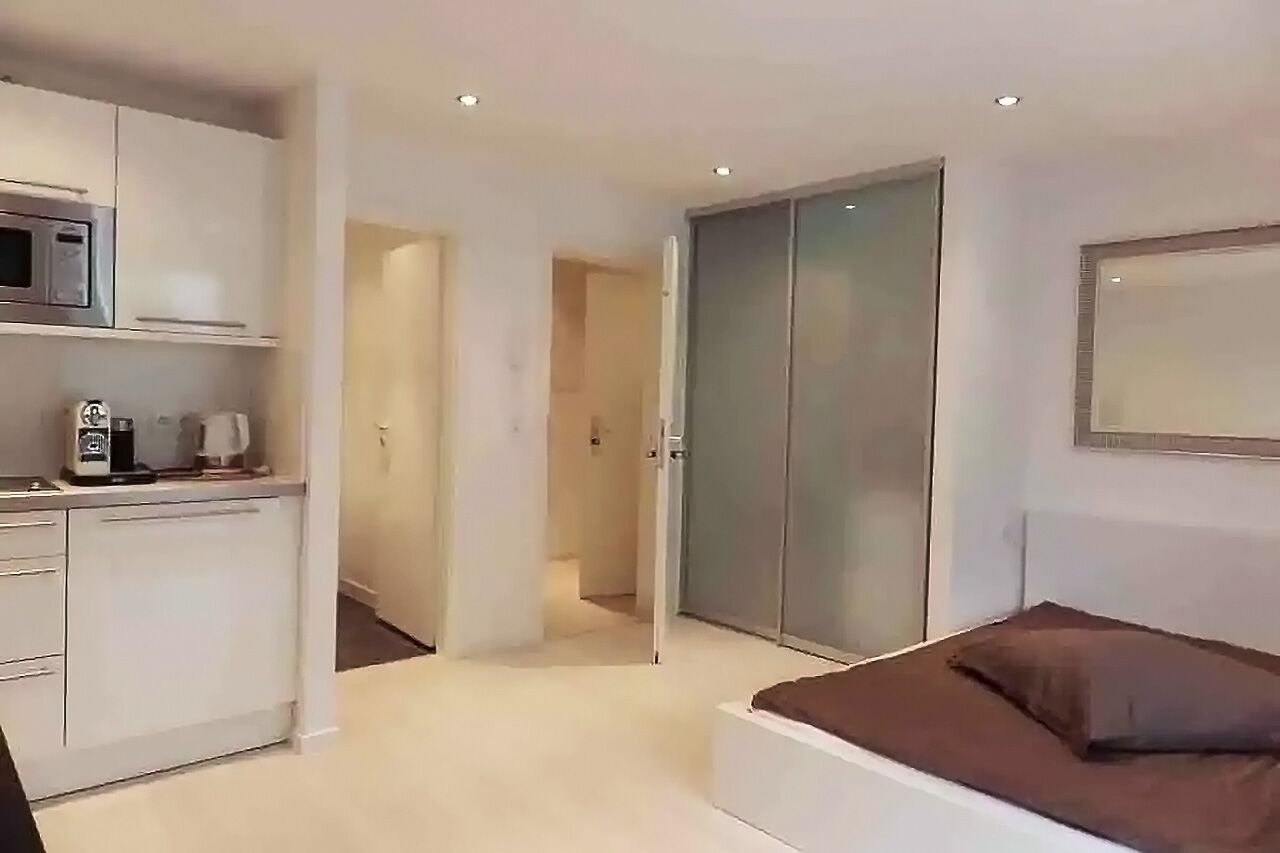 See more photos
This
stylish, air-conditioned studio apartment
is located right in the heart of Munich, in a popular residential area between Munich Main Station and the Oktoberfest area. Inside, guests can enjoy sinking into a cozy queen-size double bed for two or a sofa bed after a long day of adventures. Use the added amenities, including a washing machine, a kitchenette, and a smart TV. Outside, there's a balcony for getting some fresh air and easy access to exploring the city, as this spot is close to downtown and the train station.
Two guests, one bedroom
Price: $433 per night
Bohemian hideaway in Munich Center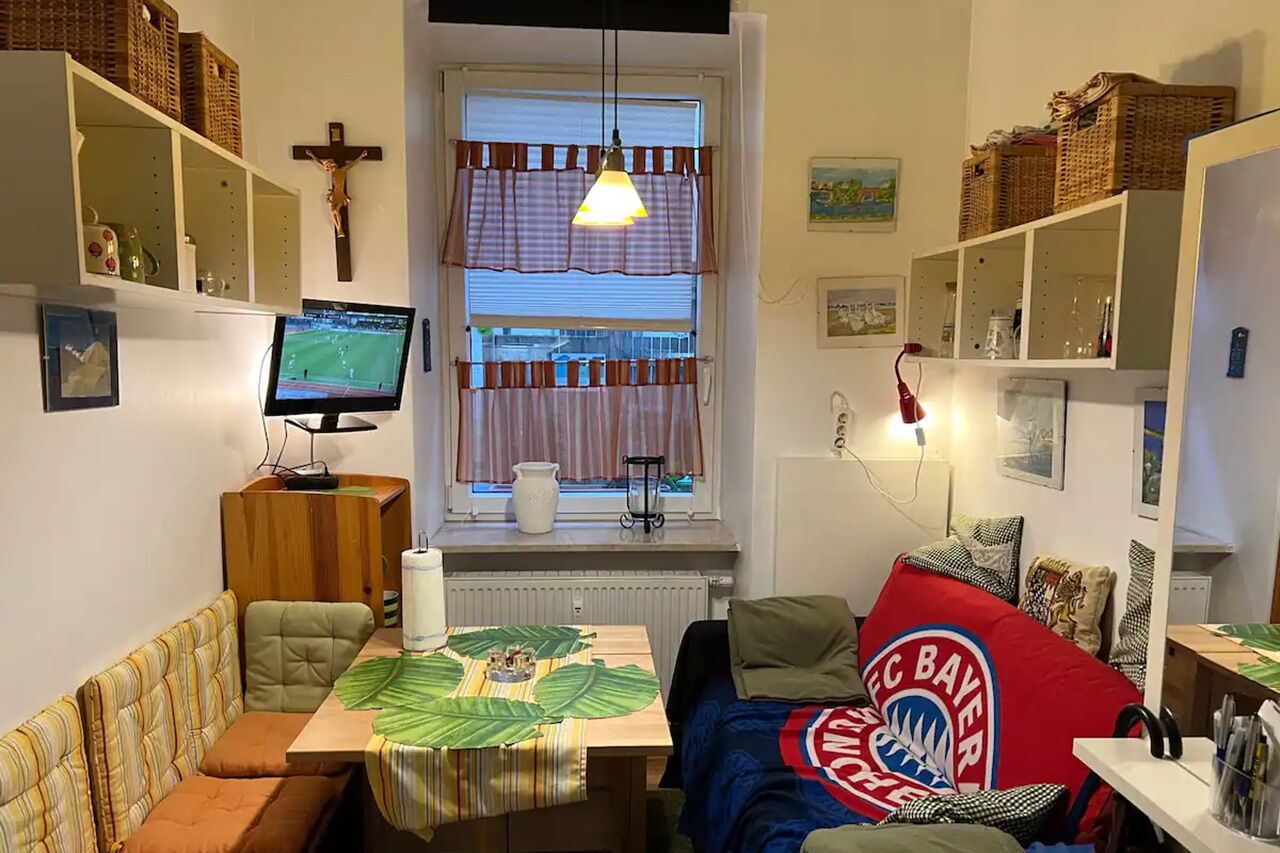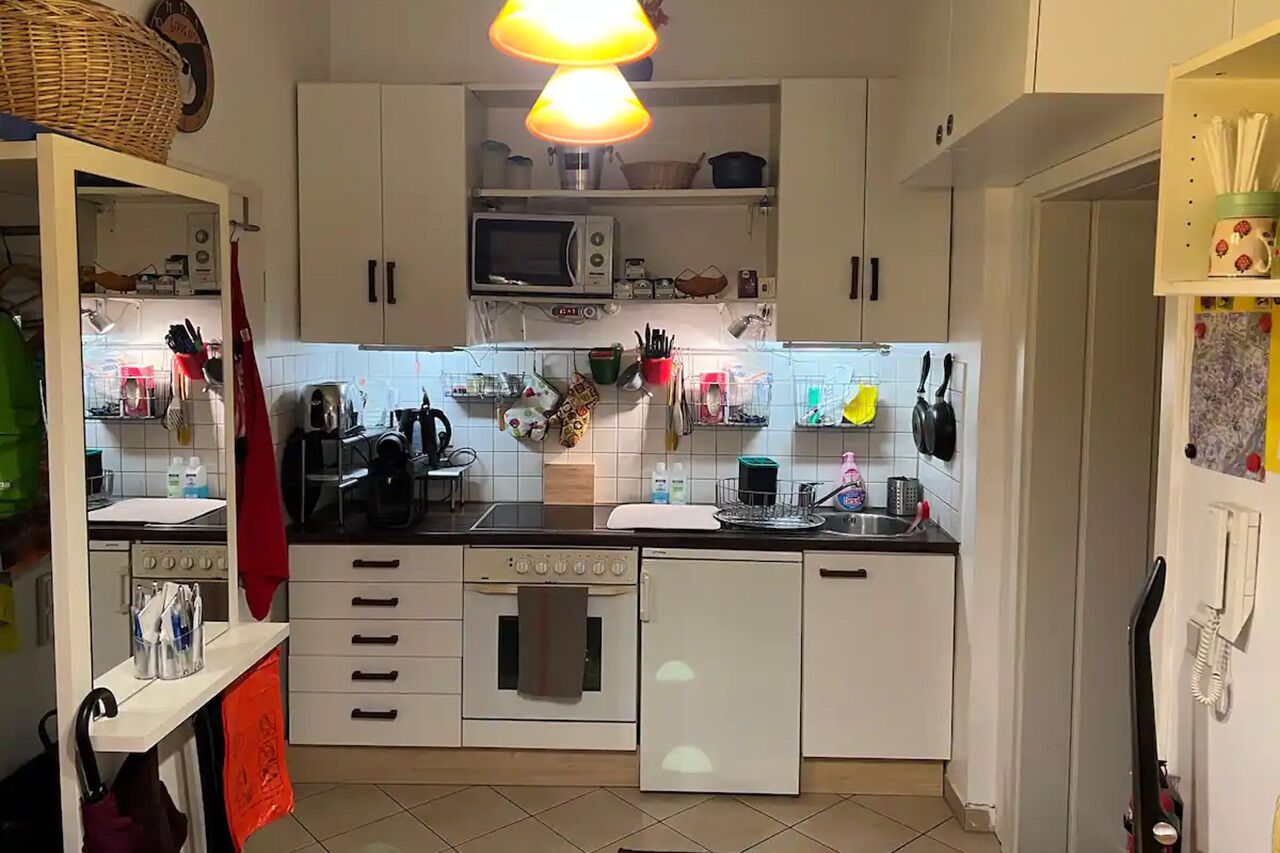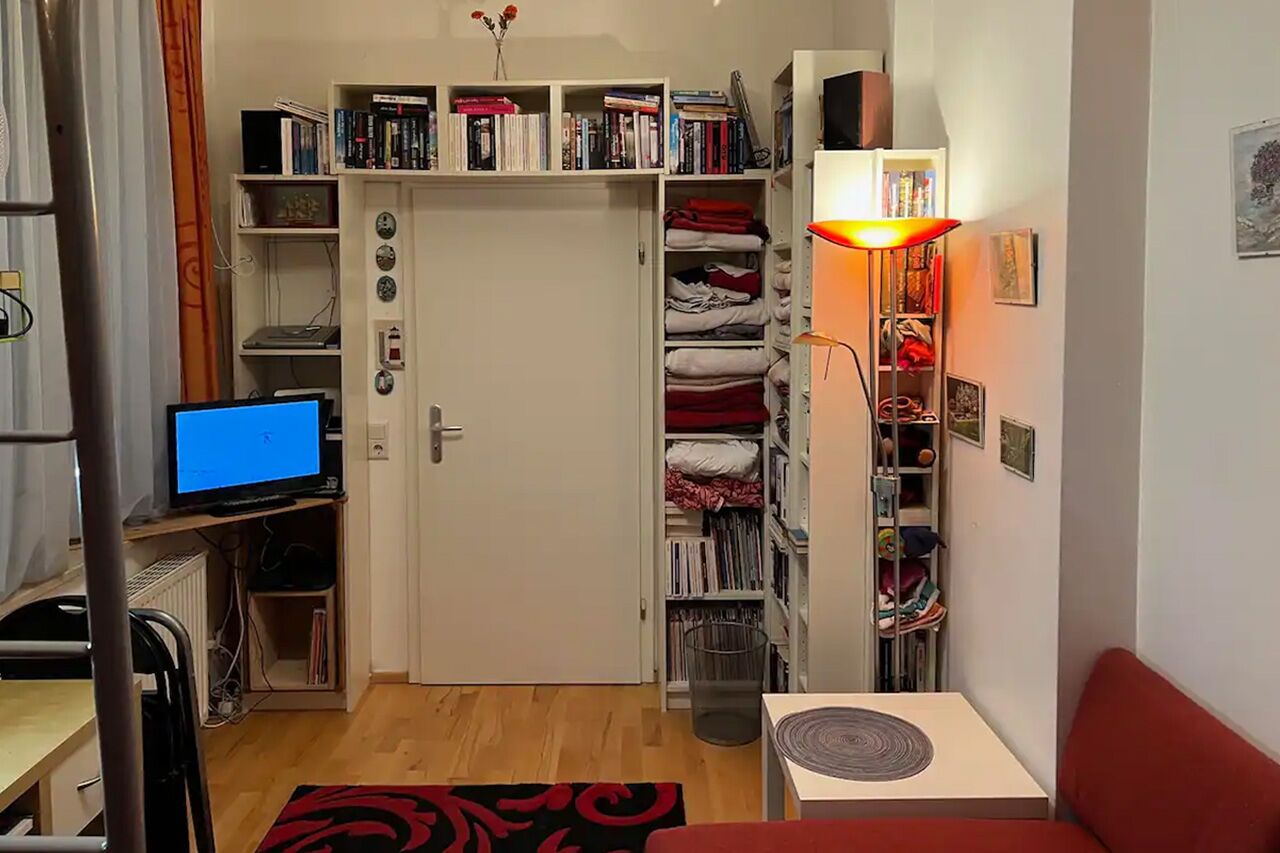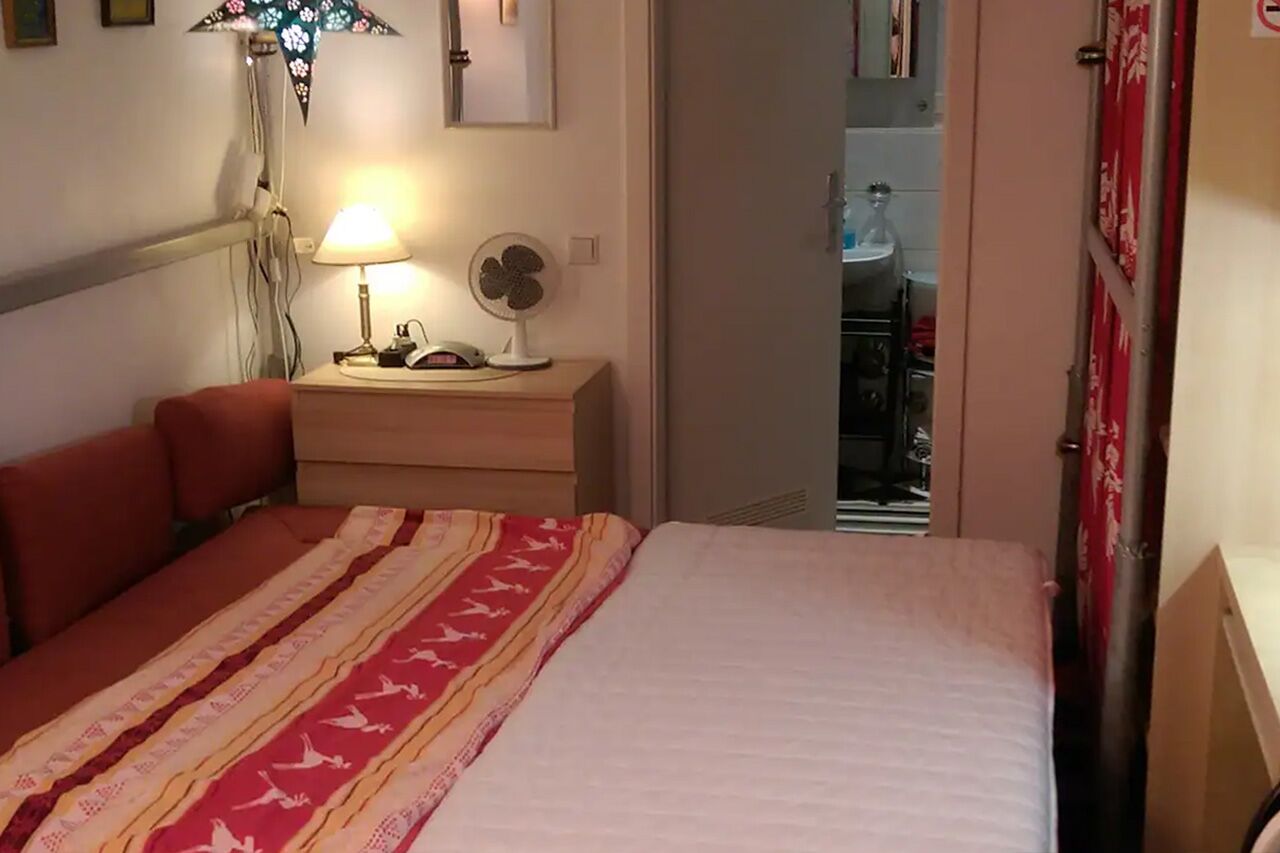 See more photos
This
compact, bohemian apartment
is great for couples or solo adventurers to spend the night — and it's pet-friendly. It's just minutes from Viktualienmarkt, Marienplatz and the German Museum. There's a kitchen and a dining area, a living area with a sofa bed underneath another bunk bed, and a bathroom.
Two guests, one bedroom
Price: $115 per night
Is Airbnb legal in Munich?
Yes! It's legal, and plenty of visitors use Airbnb to visit Munich. In many cases Munich Airbnbs are more affordable and offer a more authentic experience than staying in a hotel.
What is the German version of Airbnb?
A few alternatives to Airbnb in Germany include "9flats," which, similarly to Airbnb, acts as an online marketplace for people to lease or rent short-term lodging.
How much is the rent in Munich?
The average cost of rent for a one-bedroom apartment in the City Centre of Munich is roughly 1,334 Euros per month – equivalent to about 1,459 U.S. dollars per month.
What did you think of this story?