The 7 Most Luxurious Historical Hotels in Prague
Prague is a city of captivating beauty and rich history, with its two UNESCO-protected sites — Old Town and Malá Strana — embellished by exquisite Gothic, Baroque, and Renaissance buildings. The Czech capital is also home to iconic monuments such as the Charles Bridge or the Powder Tower as well as other noteworthy attractions like the Astronomical Clock and Prague Castle. The city's winding streets are lined with stately 14th-century buildings that make it one of the most picturesque cities in Europe.
And although Prague is steeped in history, it's kept up with contemporary European trends. Rivaling other major European cities, its coffee culture, craft beer scene, and designer and vintage shopping districts attract over eight million visitors per year. Tourist numbers spike in summer, so booking accommodation in advance is a must. Prague hotels vary hugely in price range, but luxury hotels here can be considerably cheaper than in other parts of Europe. That means you can stretch your hard-earned dollars a little further and treat yourself to a more elevated stay. Here are some of the finest historic hotels in Prague.
When to visit Prague
For those seeking some peace and quiet, spring or fall are ideal seasons to visit the city. Winter offers its own unique charm with snow-covered streets and cheery Christmas markets. For those visiting during summer months despite crowds of tourists swarming through major attractions — never fear — simply stay in areas like Holešovice and Vinohrady for a more peaceful and local experience.
We hope you love the Prague hotels we recommend. Just so you know, Matador may collect a small commission from the links on this page if you decide to book a stay.
Le Palais Art Hotel Prague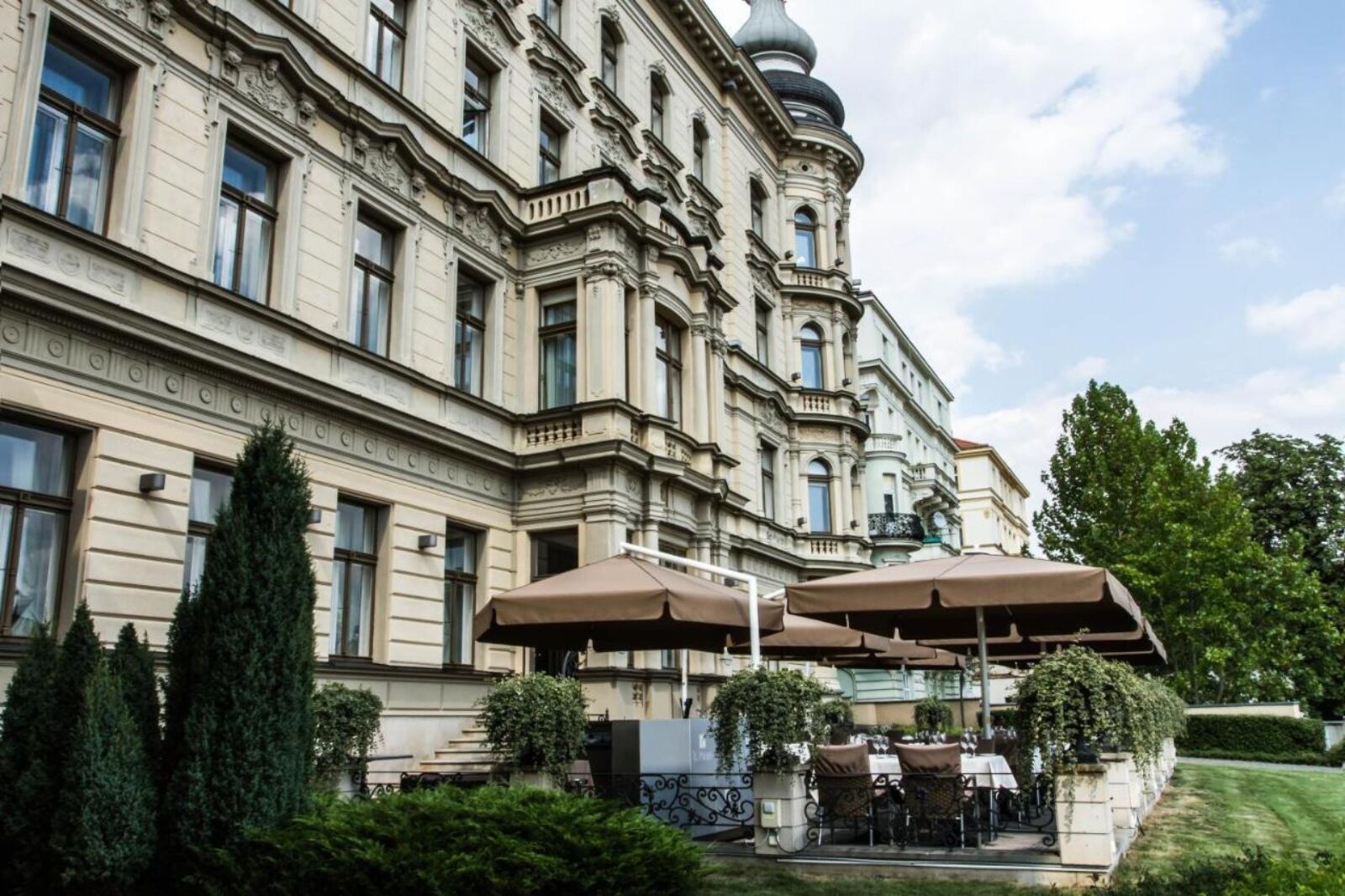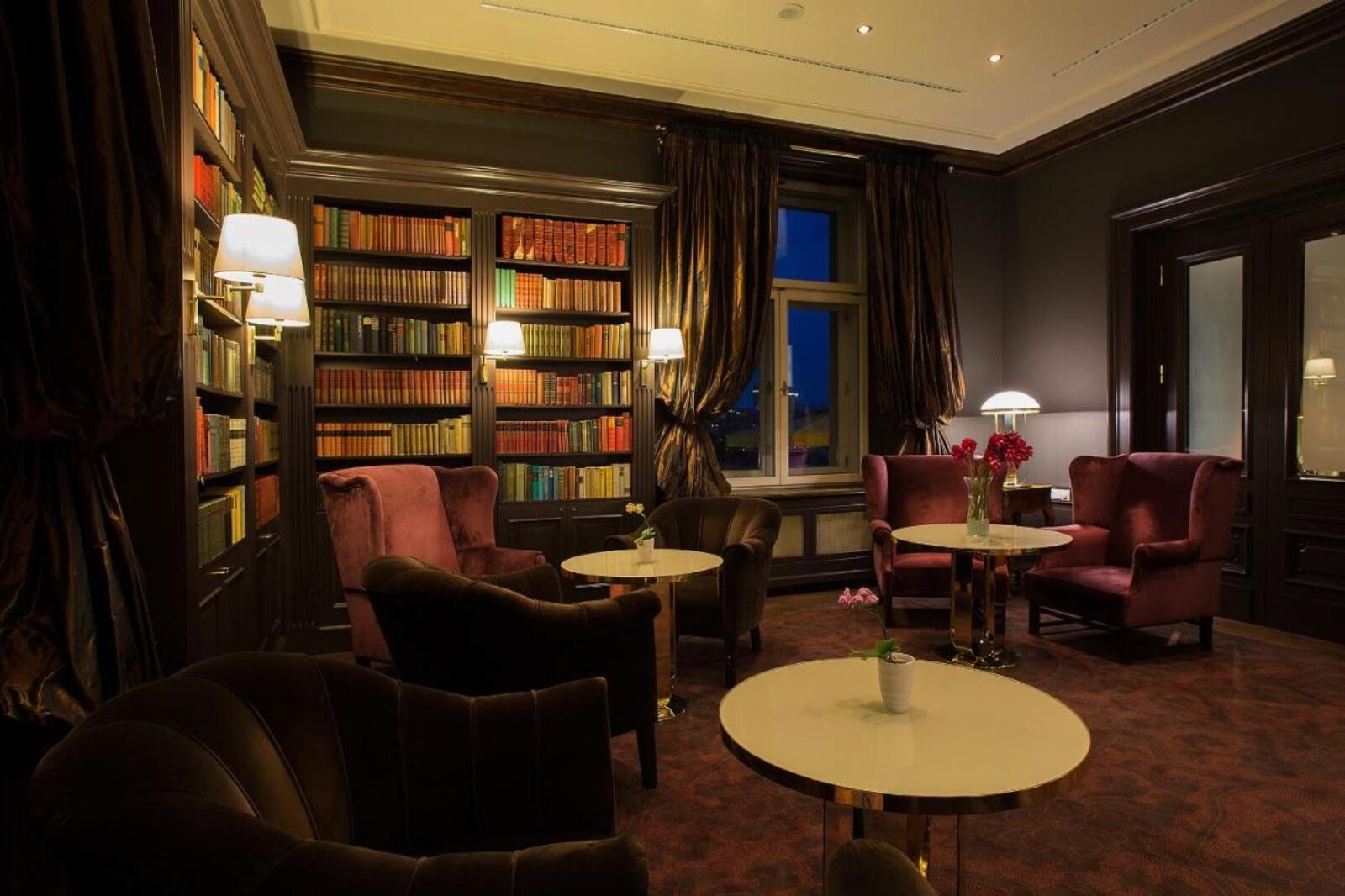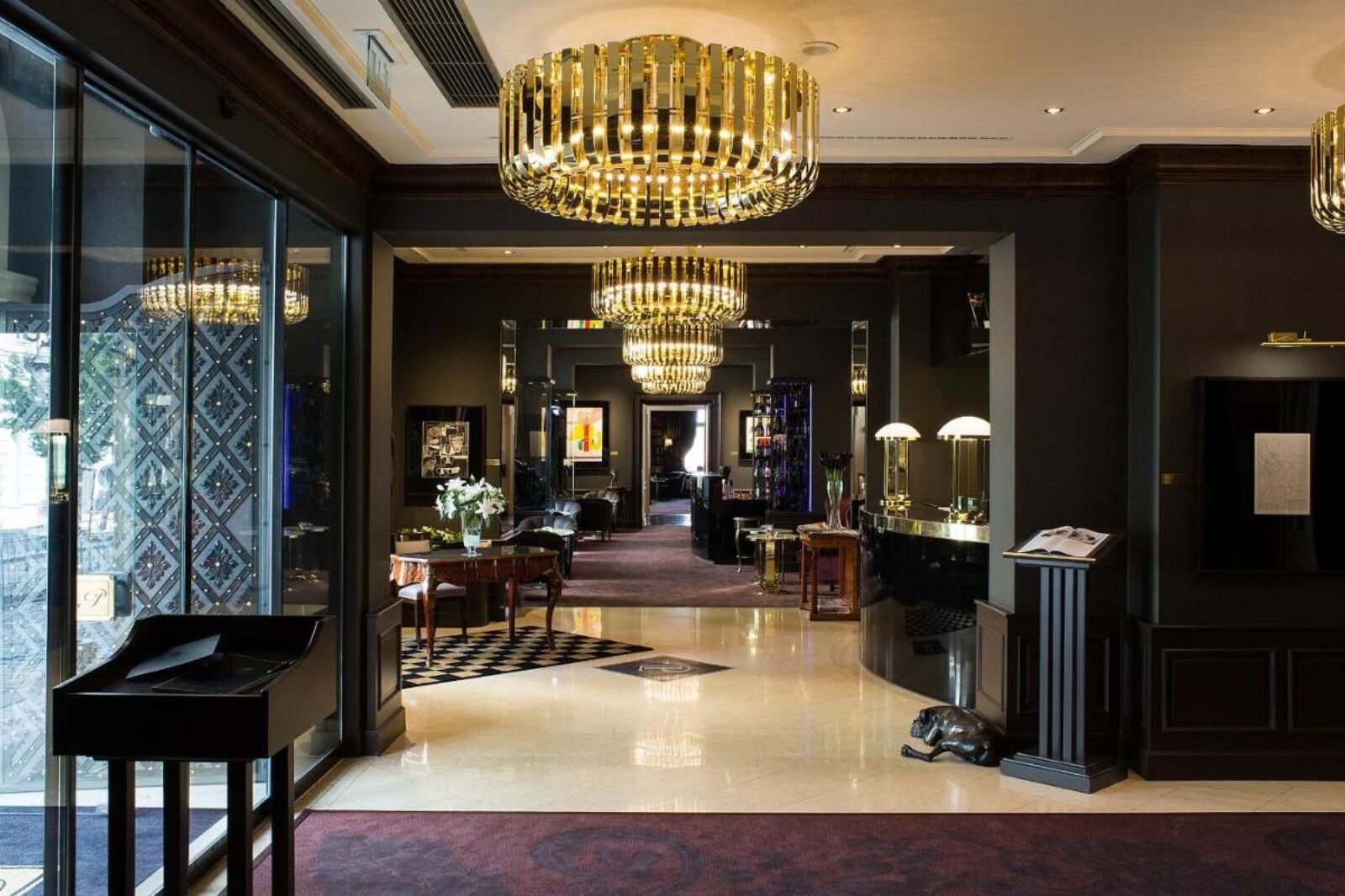 In the leafy district of Vinohrady, Le Palais Art Hotel Prague is set inside a 19th-century villa. An impressive example of Belle Epoque architecture, the five-star hotel is close to beautiful greenspaces and is a 30-minute stroll to Old Town Square. The lobby is grand and welcoming, with marble floors, vaulted ceilings, and ornate chandeliers and this blend of old-world style and modern luxury continues throughout the property.
Rooms at Le Palais Art Hotel Prague
Le Palais Art Hotel Prague offers luxurious accommodations in 72 rooms and suites. Each standard room is spacious and homey, decorated with gorgeous paintings and artwork. Suites are sprawling and have extra living spaces and nice touches such as Nespresso coffee pods.
Amenities at Le Palais Art Hotel Prague
Onsite restaurant and bar.
Fitness centre.
Spa and steam room.
Room service.
Laundry.
Parking.
Le Palais Art Hotel Prague: U Zvonařky 1, Prague, 12000, Czech Republic
Hotel Cosmopolitan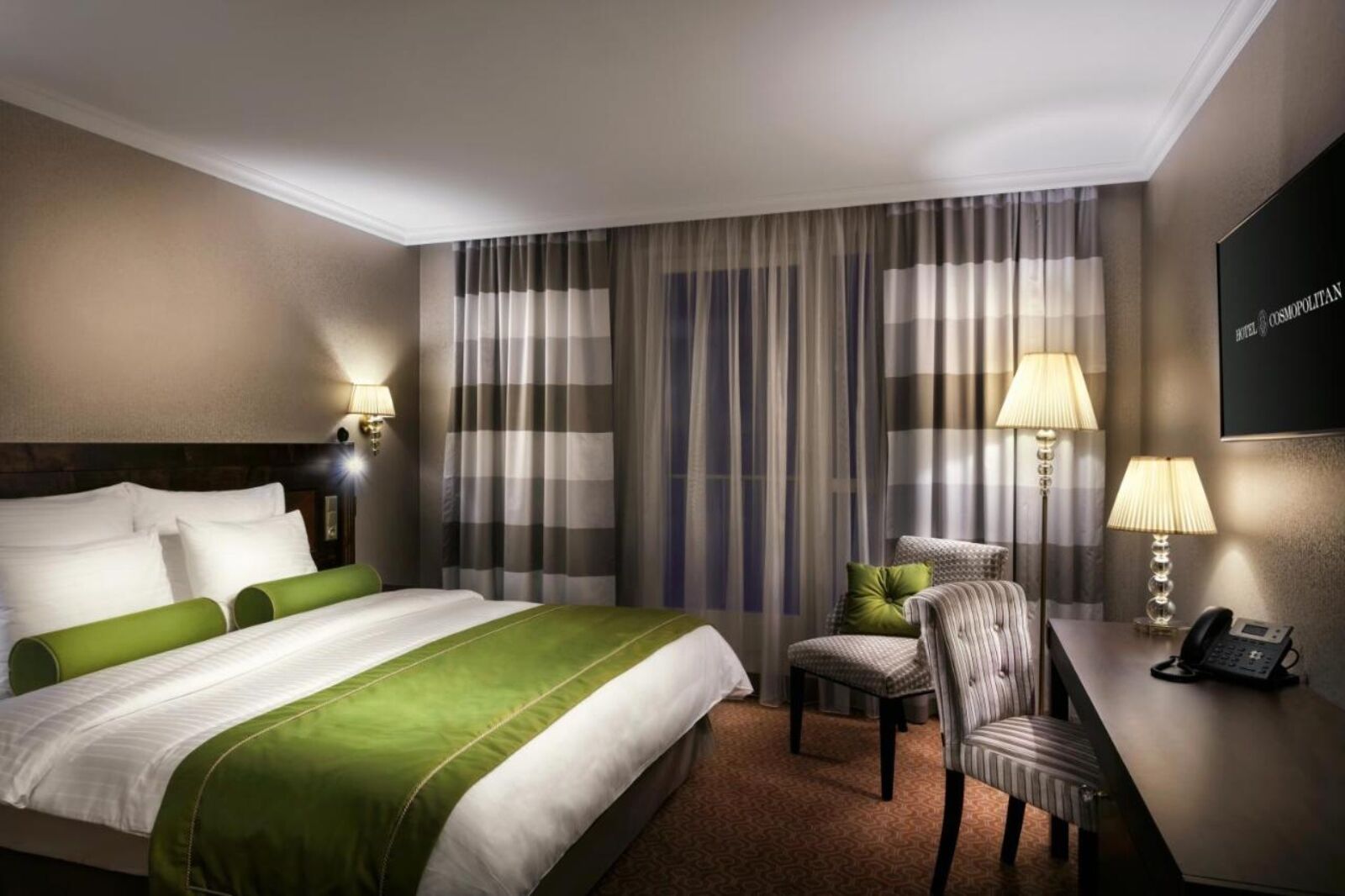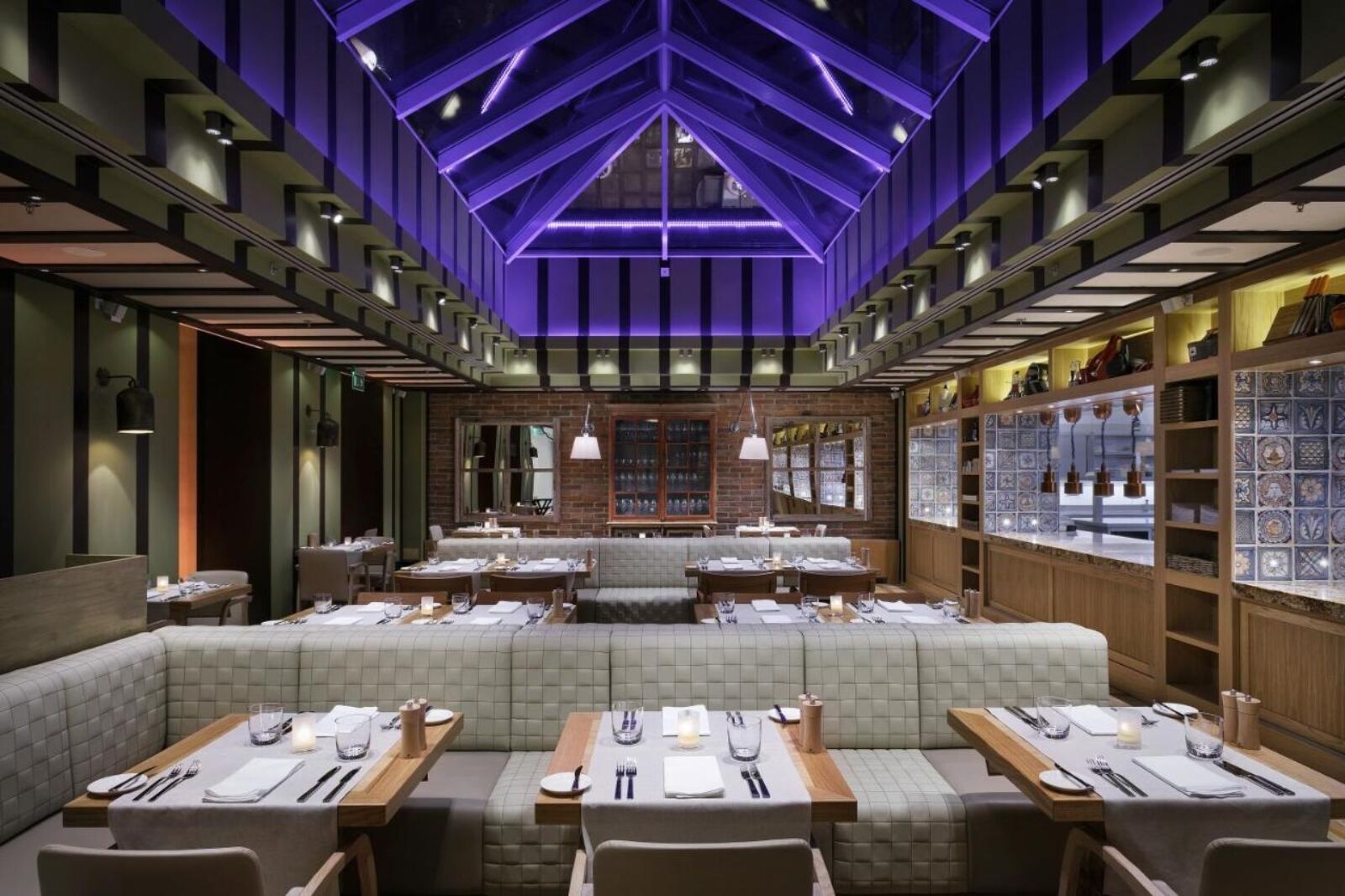 Hotel Cosmopolitan is situated on a quiet street, making it an ideal spot for those looking to explore the city while still enjoying some peace. With its convenient location, the neighborhood has plenty of nearby shops and cafés and is within easy reach of iconic destinations like Wenceslas Square and the charming Old Town Square on foot.
Rooms at Hotel Cosmopolitan
The Cosmopolitan's rooms and suites were furnished by Czech designer Katerina Kovalovska. Kovalovska's eye for detail is exquisite. Contemporary finishes like Swarovski doorknobs and splashes of bright color are coupled with old photos of Prague and dark wood furniture. All Delux rooms come with large Smart TVs, workstations, and tea- and coffee-making facilities.
Amenities at Hotel Cosmopolitan
Onsite restaurant and bar.
Room service.
Sauna.
Laundry.
Parking.
Hotel Cosmopolitan: 3 Zlatnická, Prague, 110 00, Czech Republic
Golden Well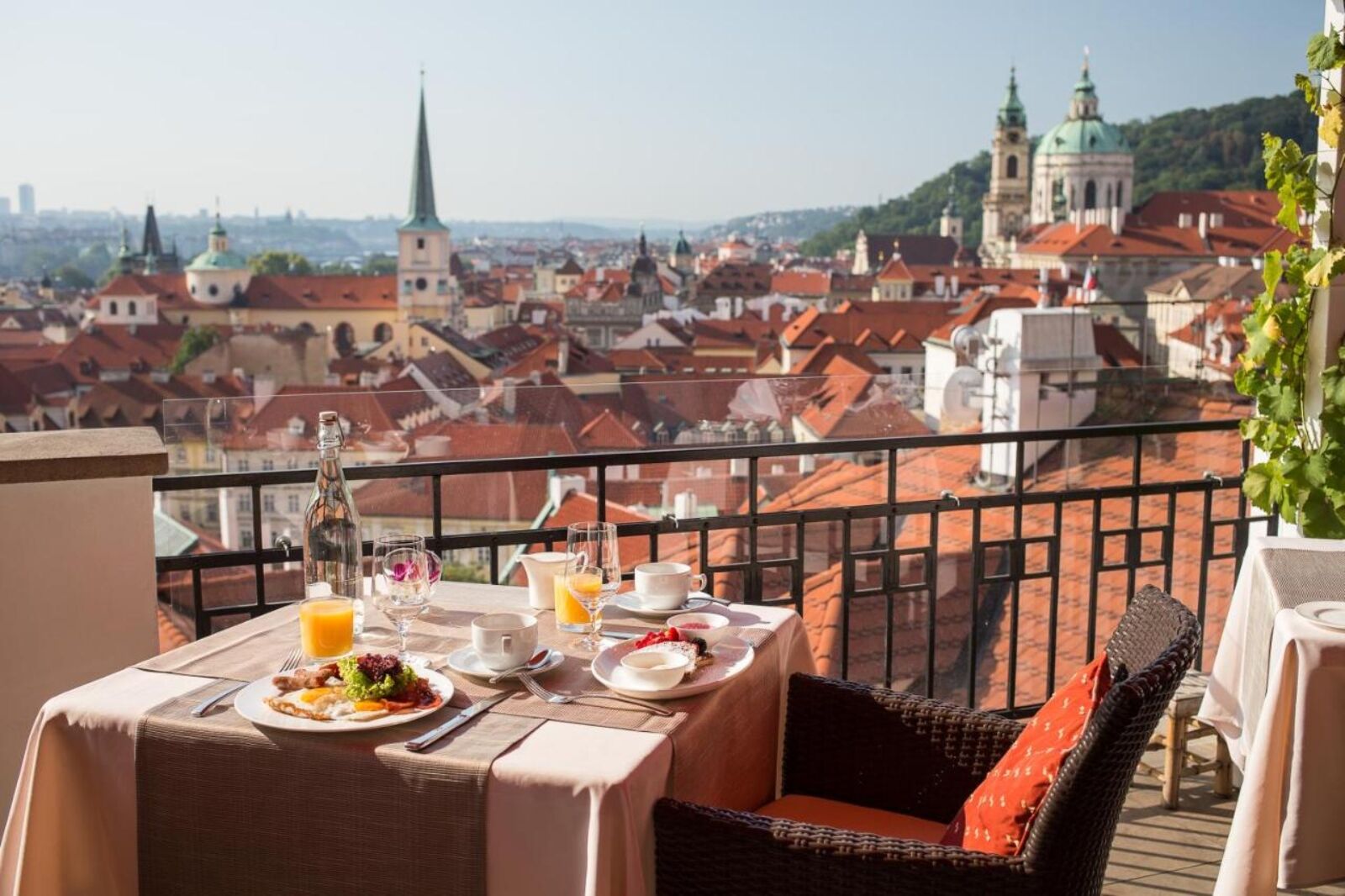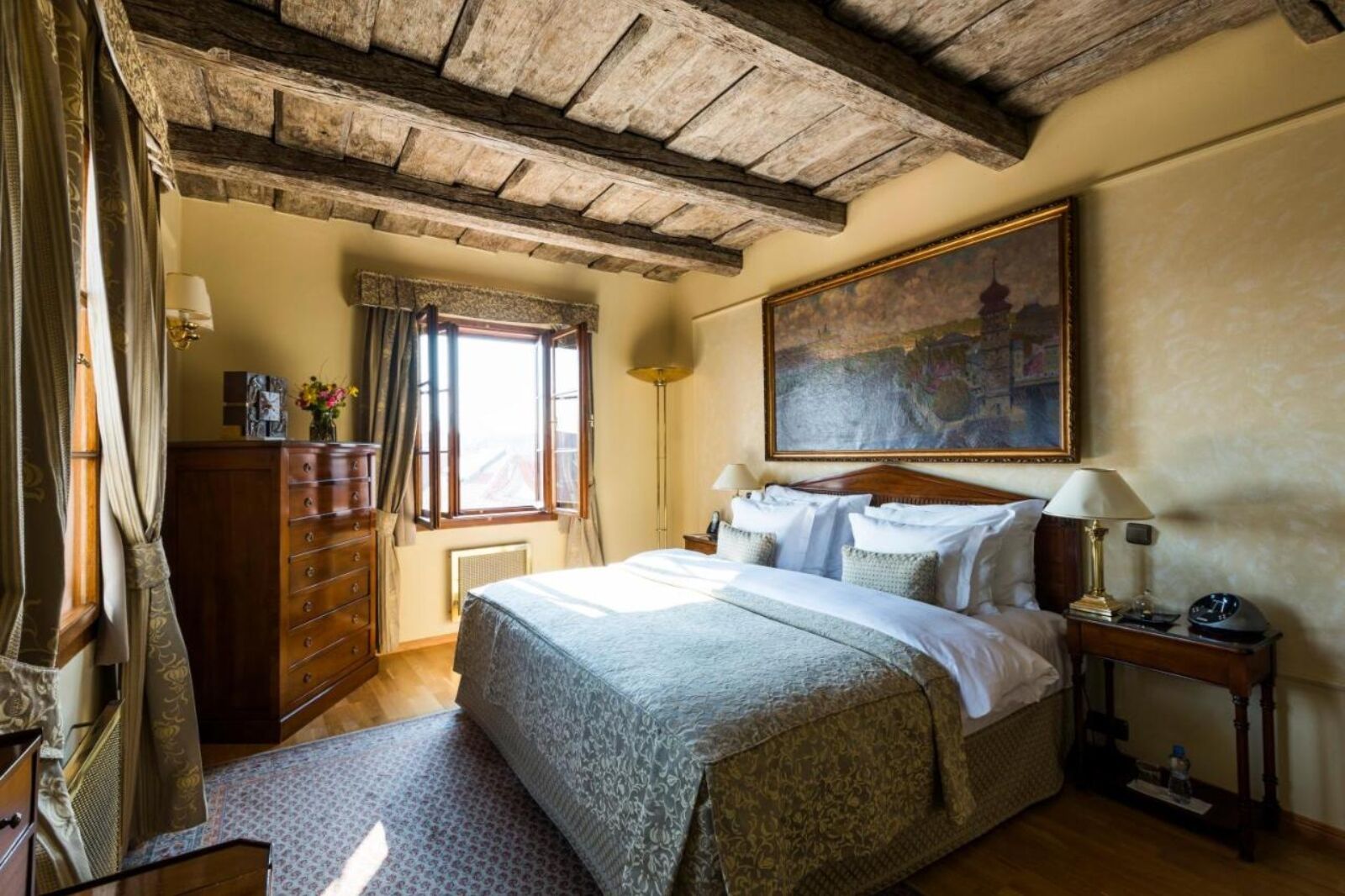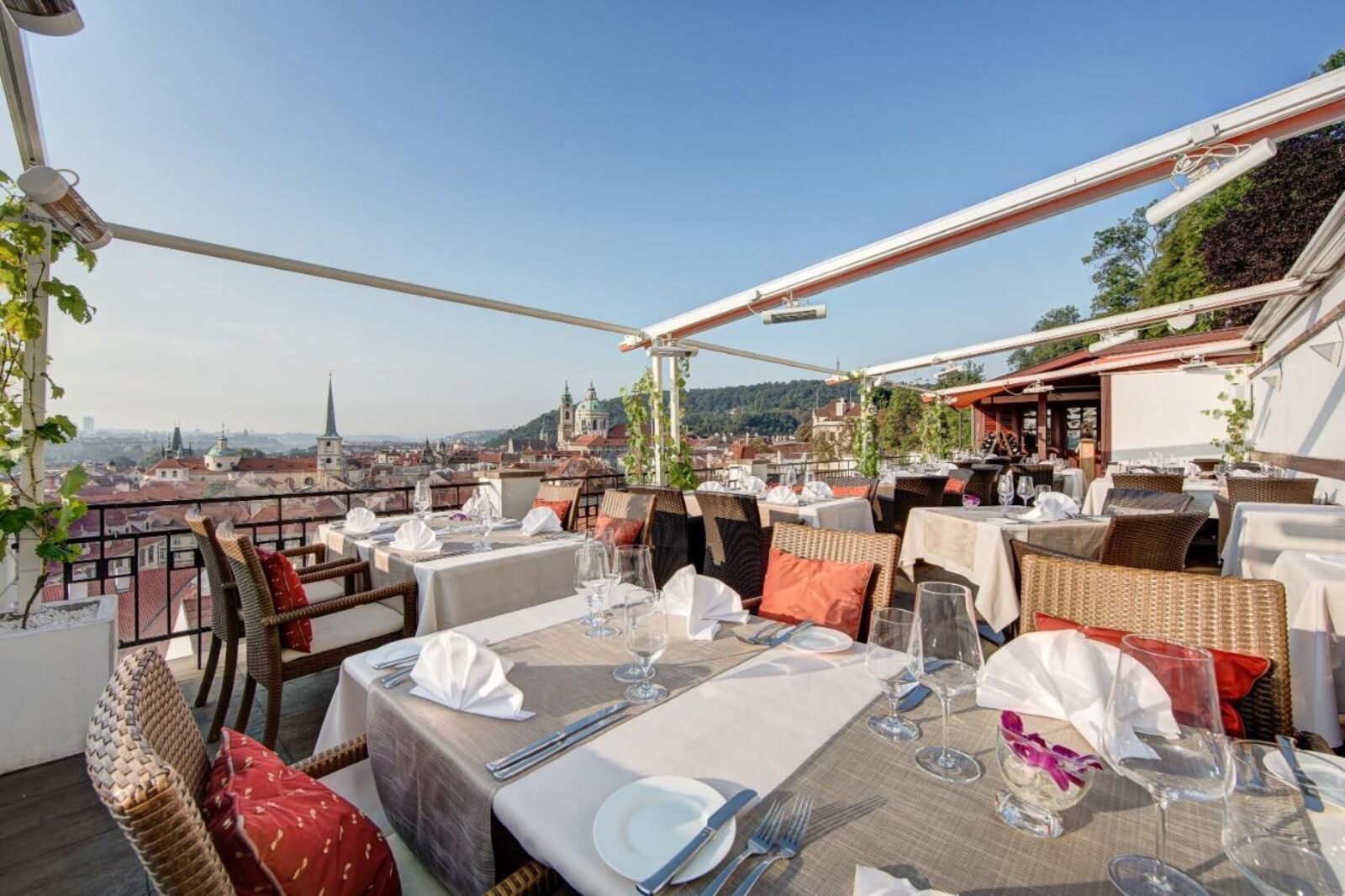 The Golden Well Hotel, tucked beneath the walls of Prague Castle, is a five-star luxury boutique hotel offering an exquisite choice of accommodation with 17 rooms and two suites. It is set in a 16th-century former Emperor's residence and is accessible from a medieval cobbled, traffic-free lane. There are stunning views over the city from the rooftop terrace and Old Town Square is an easy 10-minute drive away.
Rooms at Golden Well
The 19 cozy romantic rooms are intimate and refined. Each of the accommodations is named after a local person of historical significance. The hotel ascends a hill, so every room and suite differs in size and character but all are charming with soft-colored fine furnishings and French windows.
Amenities at Golden Well
Onsite restaurant and bar.
Room service.
Parking.
Laundry.
Golden Well: U Zlaté Studně 166/4, Prague, 11800, Czech Republic
Alcron Hotel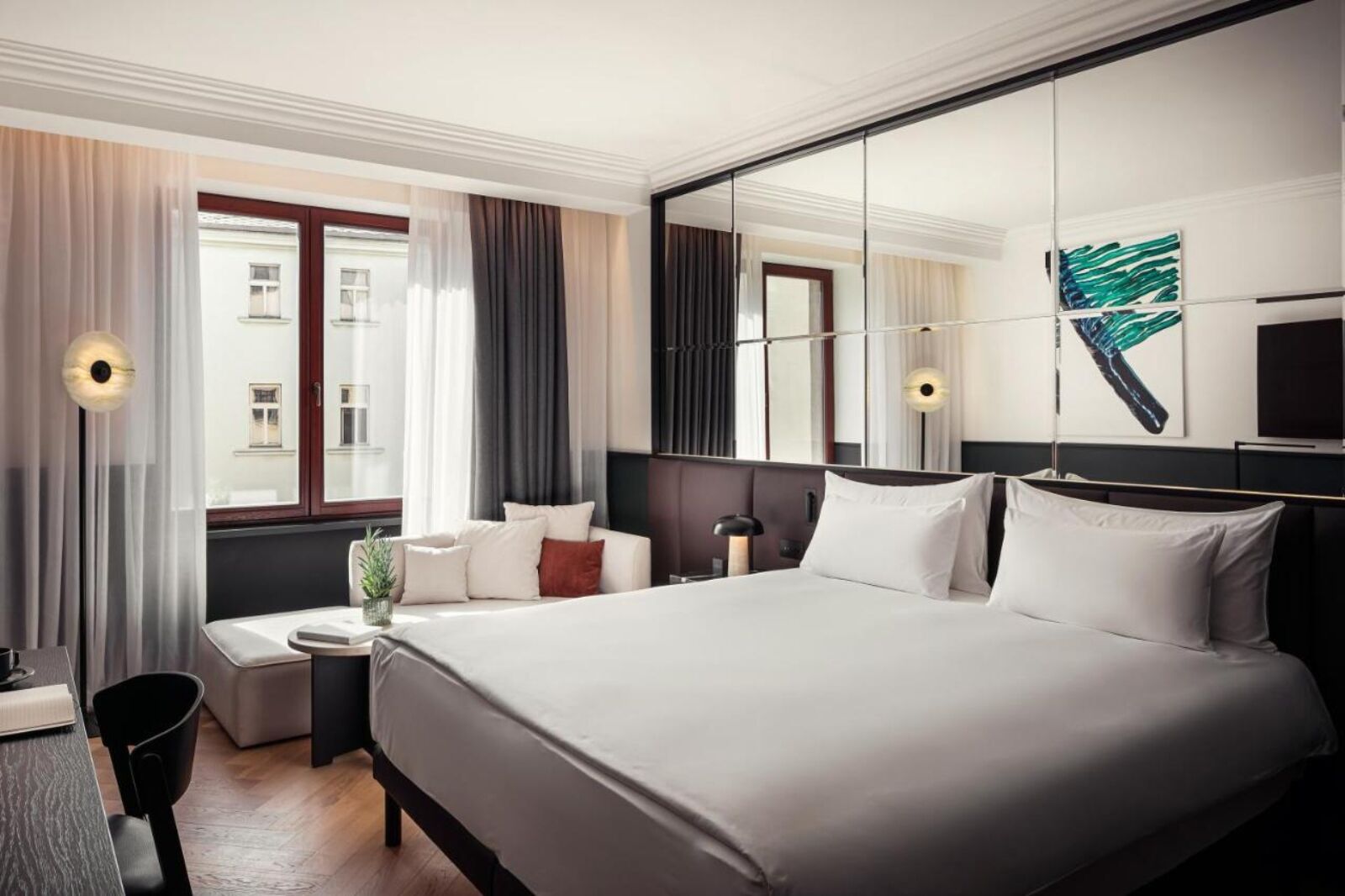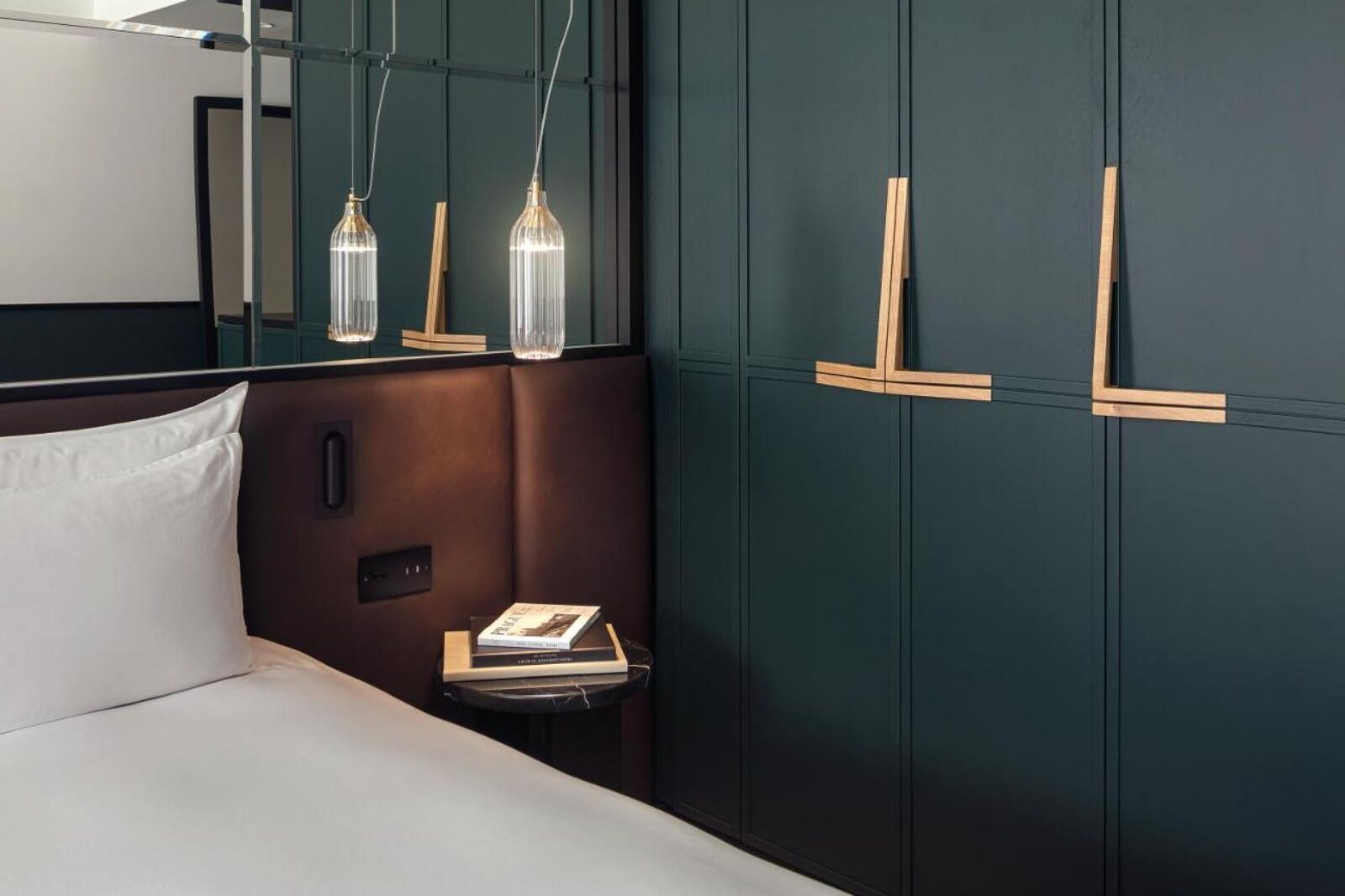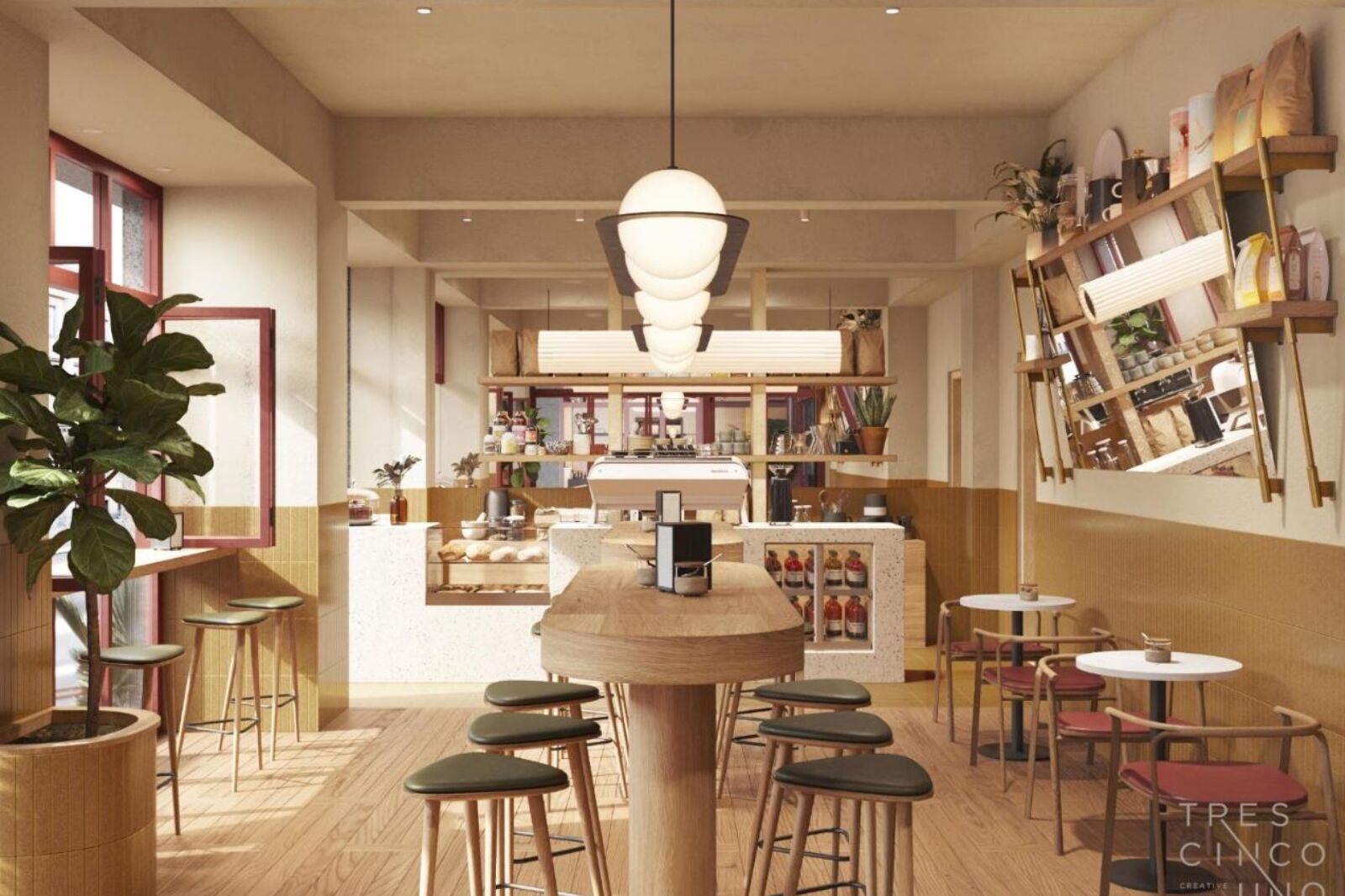 The Alcron Hotel Prague is located in the heart of the city, just seconds from Wenceslas Square and close to many of the city's attractions including the Czech National Museum and Prague Castle. This five-star Art Deco hotel first opened in 1932 and is a historic landmark in Prague. It's also well known for its two Michelin-star restaurant which is considered one of the best in the city.
Rooms at Alcron Hotel
The luxurious property offers 204 guest rooms with all modern amenities such as Nespresso coffee machines, daily free bottled water, and luxury toiletries. The hotel also offers a range of suites, which feature additional amenities such as separate living areas and private balconies.
Amenities at Alcron Hotel
Complimentary high-speed WiFi.
Kitchenette.
Onsite restaurant.
Room service.
Massage service on request.
Laundry.
Alcron Hotel: Stepanska 40, Prague, 110 00, Czech Republic
Four Seasons Hotel Prague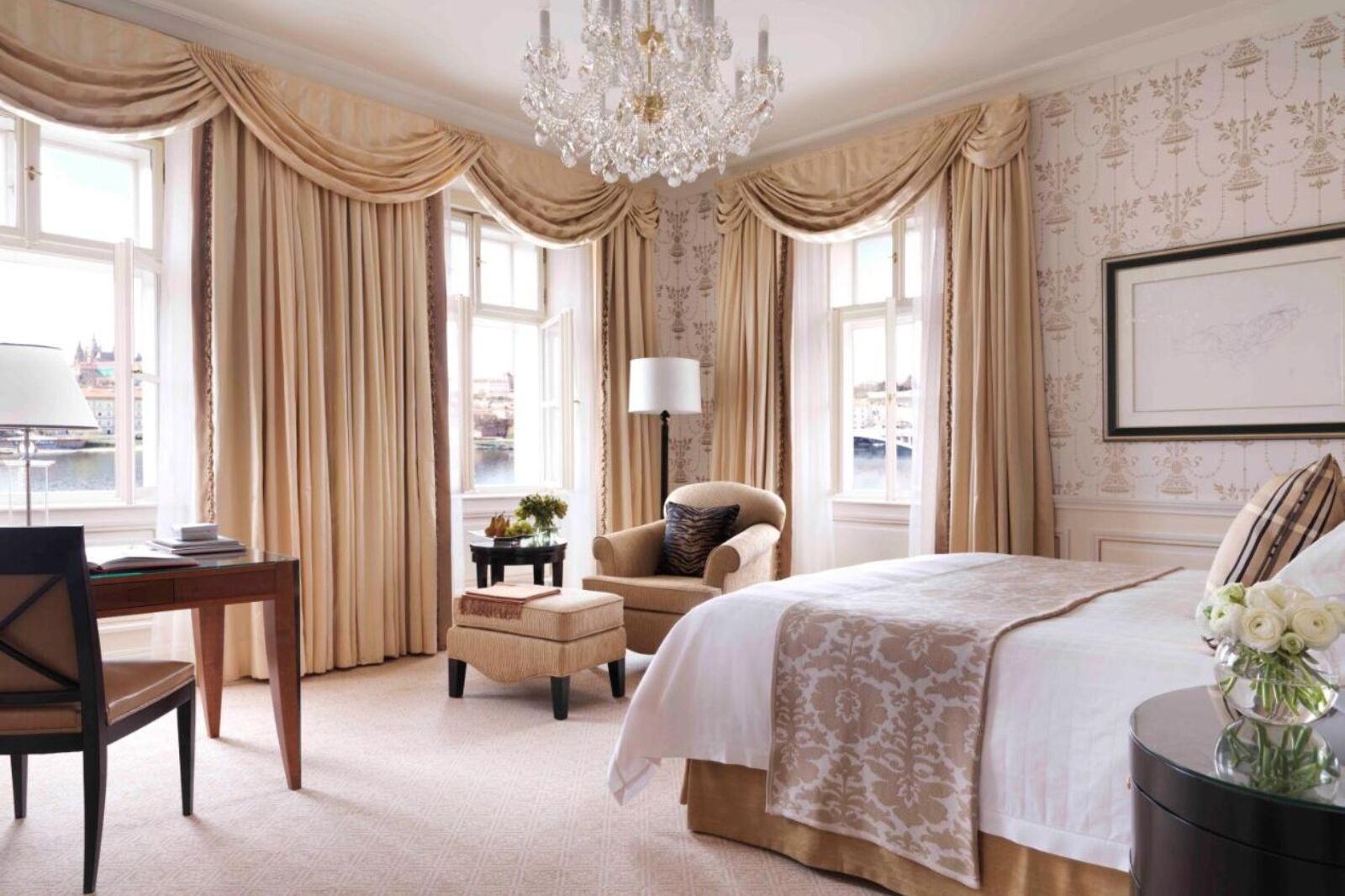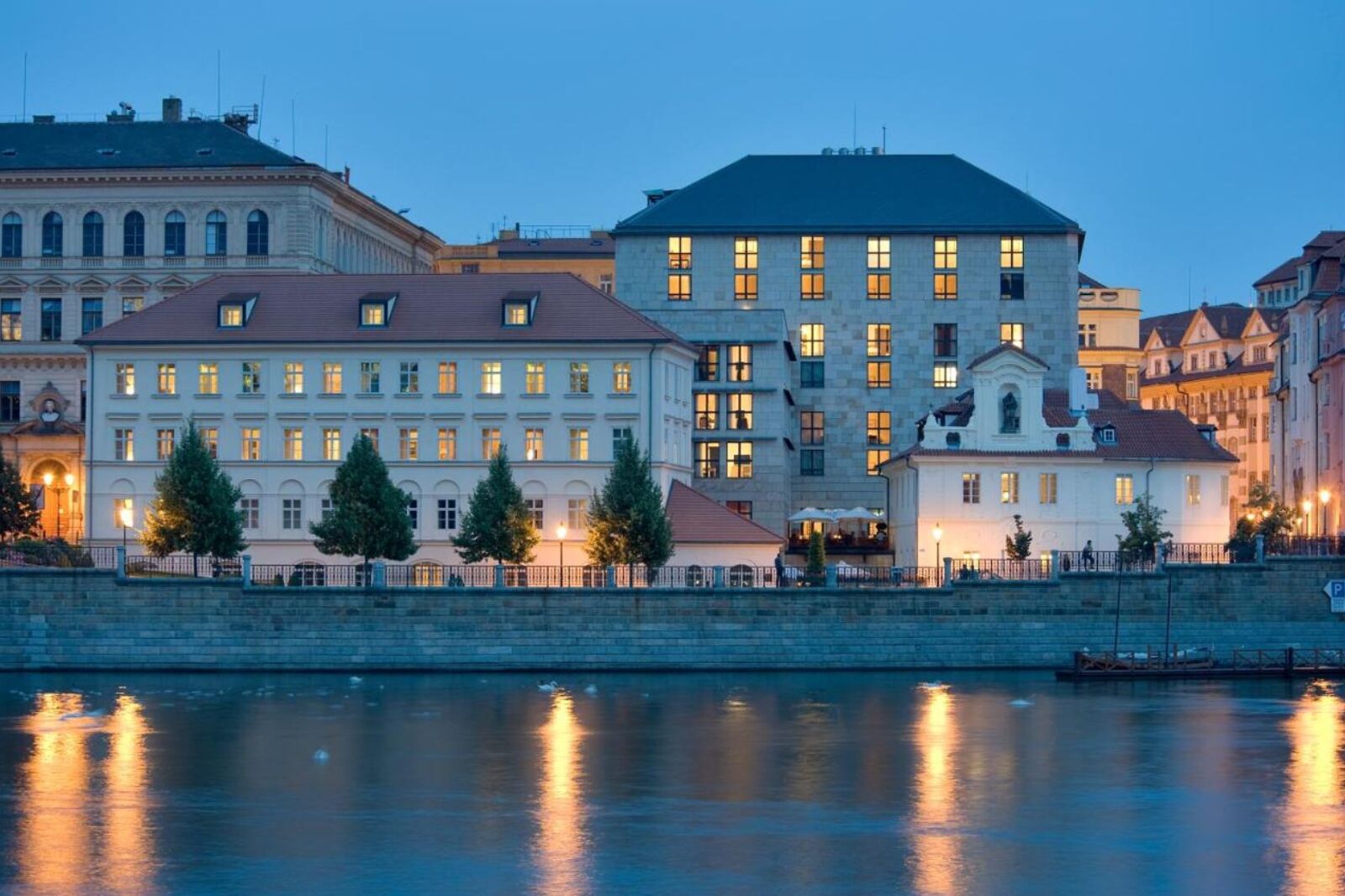 Four Seasons Hotel Prague is in the center of the Old Town. The five-star hotel treats guests with stunning views of Prague Castle and the Charles Bridge, which is a stone's throw away from the front doors. The beautiful Vltava River flows below and guests can enjoy the view over a romantic sunset dinner on the rooftop terrace or a private river cruise. The interior is a nice blend of contemporary and traditional, it's home to one of the best spas in the city, and service is outstanding.
Rooms at Four Seasons Hotel Prague
Each of the 157 luxury accommodations has modern amenities and interior décor inspired by historical Czech eras. The Grand Renaissance Room is one of the most popular choices, offering guests a spacious and elegant room with views of the Old Town Square. The cream of the crop is the Presidential Suite which features two bedrooms, two bathrooms, a living room with a fireplace, a dining area for six people, and a private terrace overlooking Old Town Square.
Amenities at Four Seasons Hotel Prague
Onsite restaurant and bar.
Fitness center and spa.
Room service.
Laundry.
Parking.
Four Seasons Hotel Prague: Veleslavínova 2a/1098 , Prague, 110 00, Czech Republic
Alchymist Grand Hotel and Spa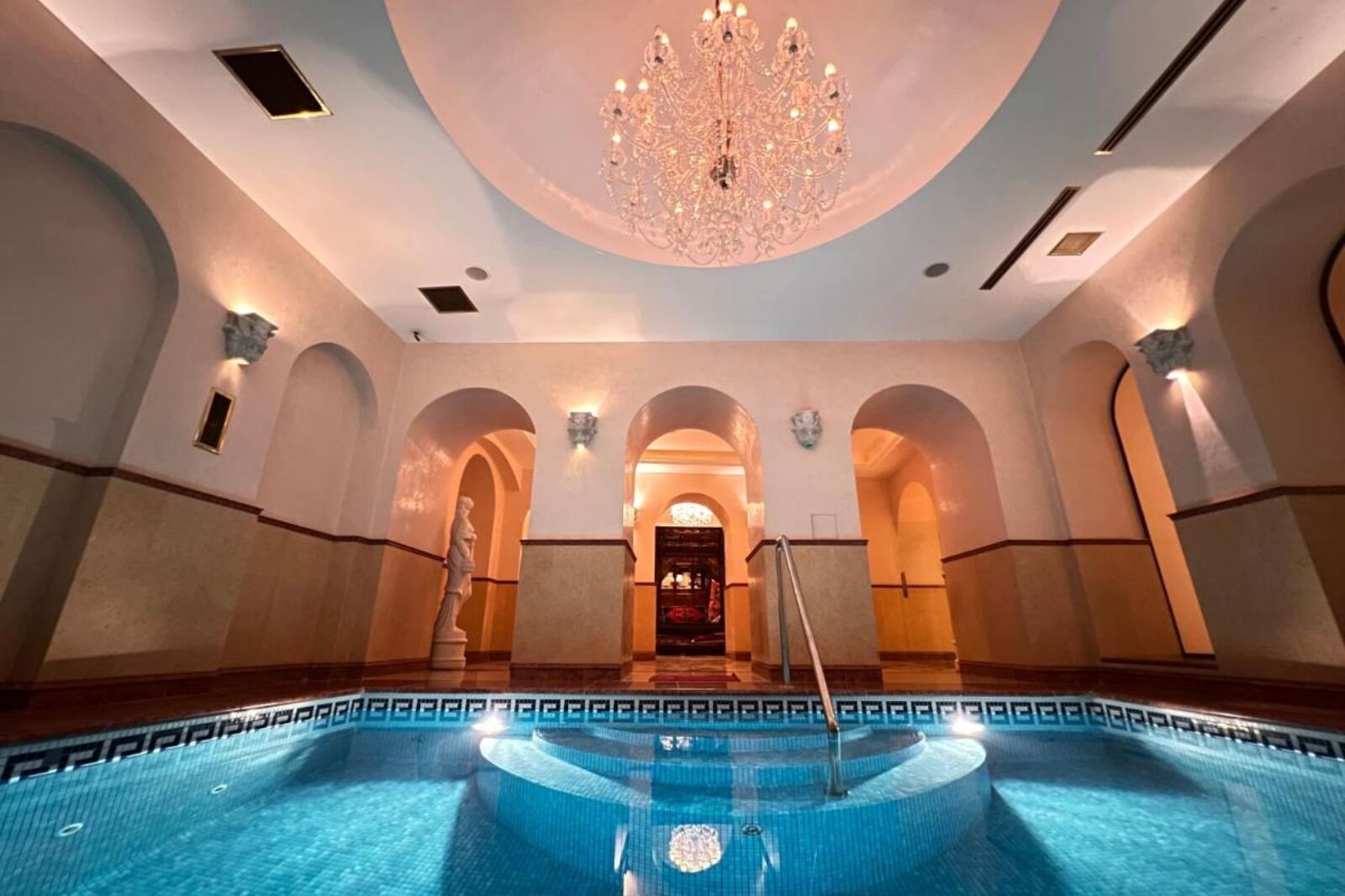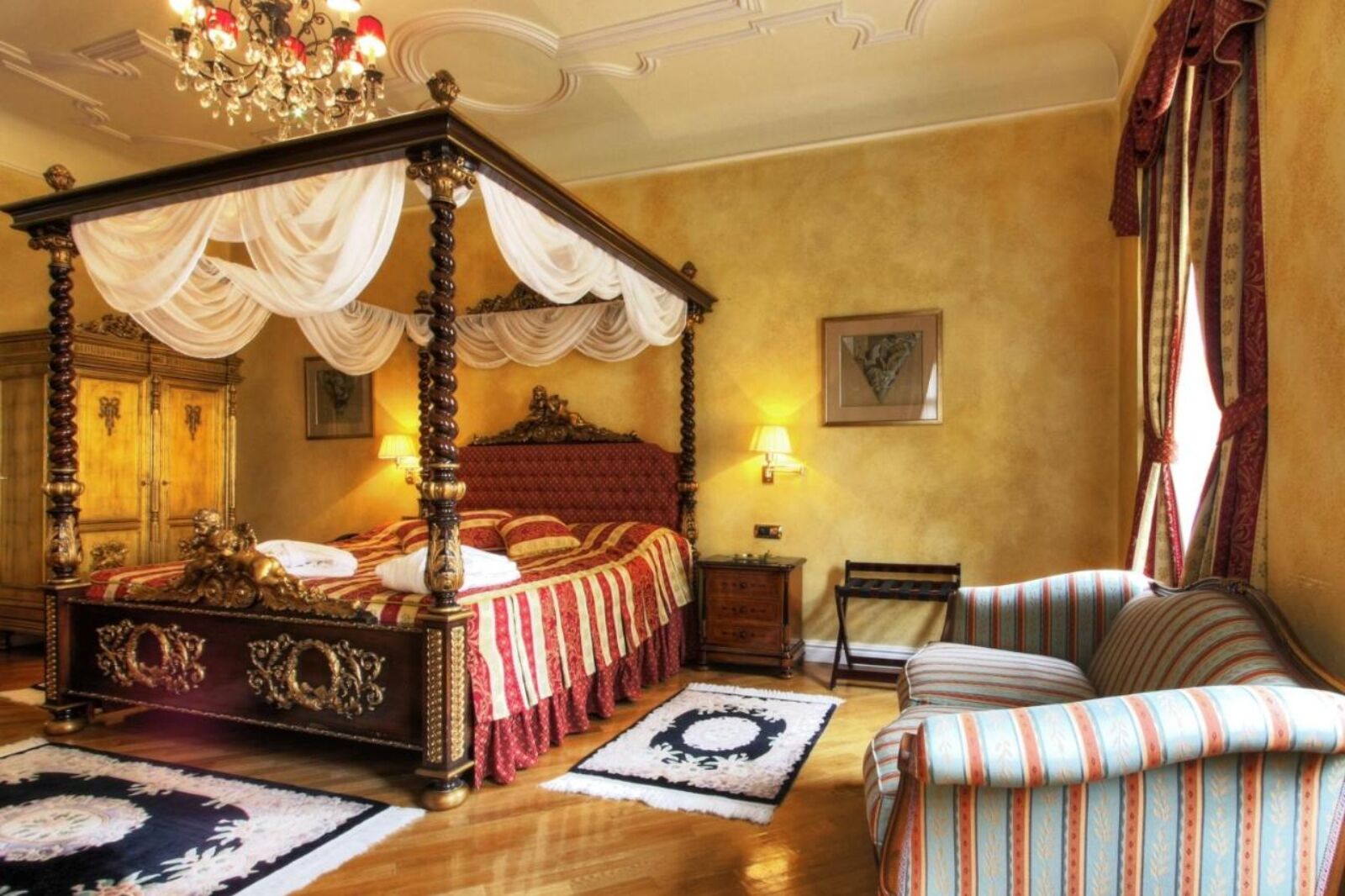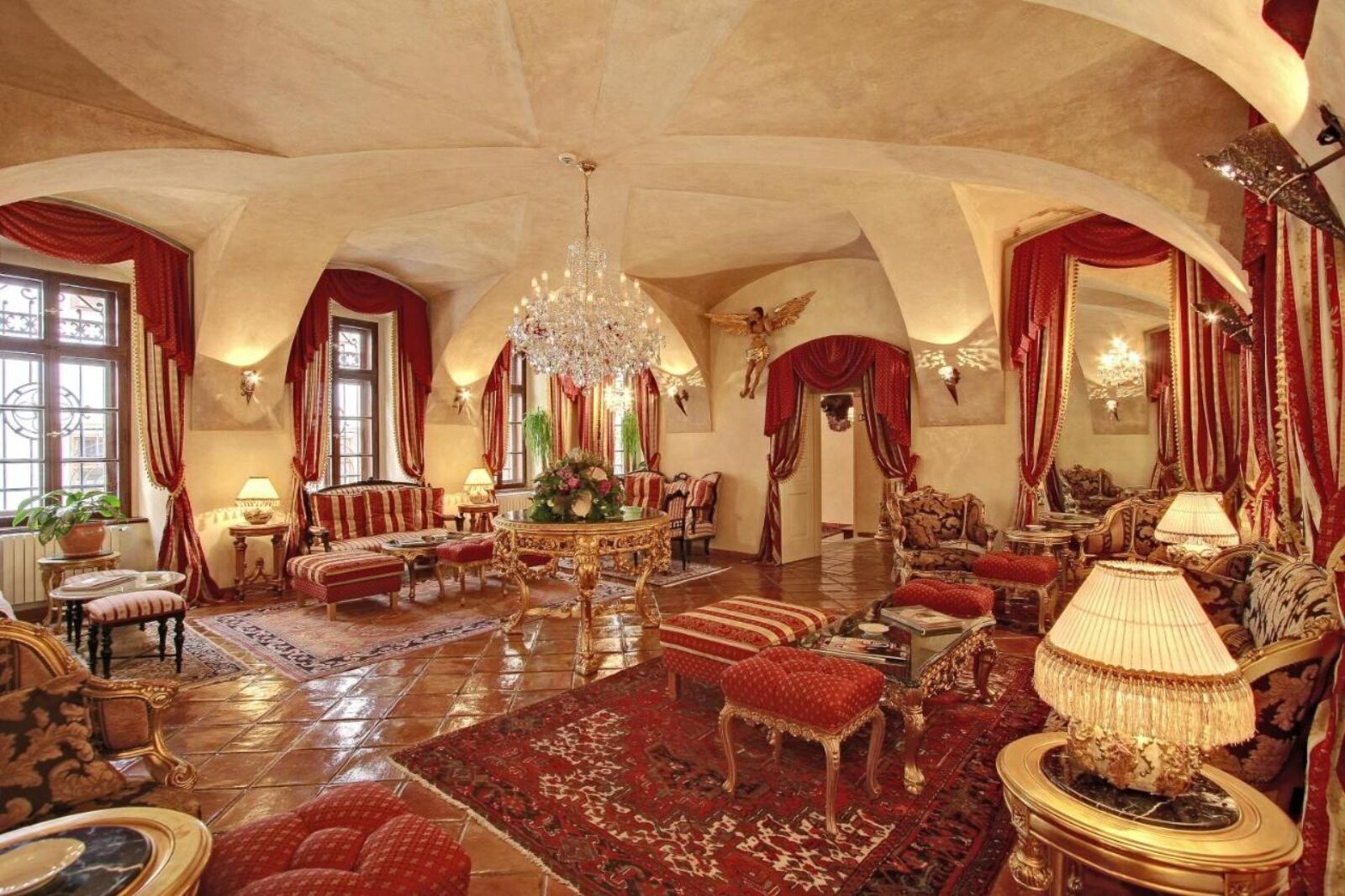 Alchymist Grand Hotel and Spa is situated in the UNESCO-protected Baroque landmark, the "House at the Infant Jesus", dating back to the 17th century. The Prague Castle sits up the hill behind the hotel and the Charles Bridge is within easy walking distance, making it a great base for those looking to explore on foot. There's a nice selection of bars, restaurants, shops, and cafés in the area including a lovely wine bar next door.
Rooms at Alchymist Grand Hotel and Spa
The hotel offers 46 rooms and suites, each decorated in classic Baroque style with modern amenities. From the ornate furniture to the intricate details of the décor, every room exudes elegance and sophistication. The walls are adorned with beautiful paintings and sculptures, while the floors feature exquisite marble or hardwood designs. Each room also features lavish bathrooms with luxurious fixtures and spa-like amenities.
Amenities at Alchymist Grand Hotel and Spa
Pool.
Fitness Center.
Spa and sauna.
Onsite restaurant.
Room service.
Laundry.
Parking.
Alchymist Grand Hotel and Spa: Tržiště 19, Prague, 11800, Czech Republic
Augustine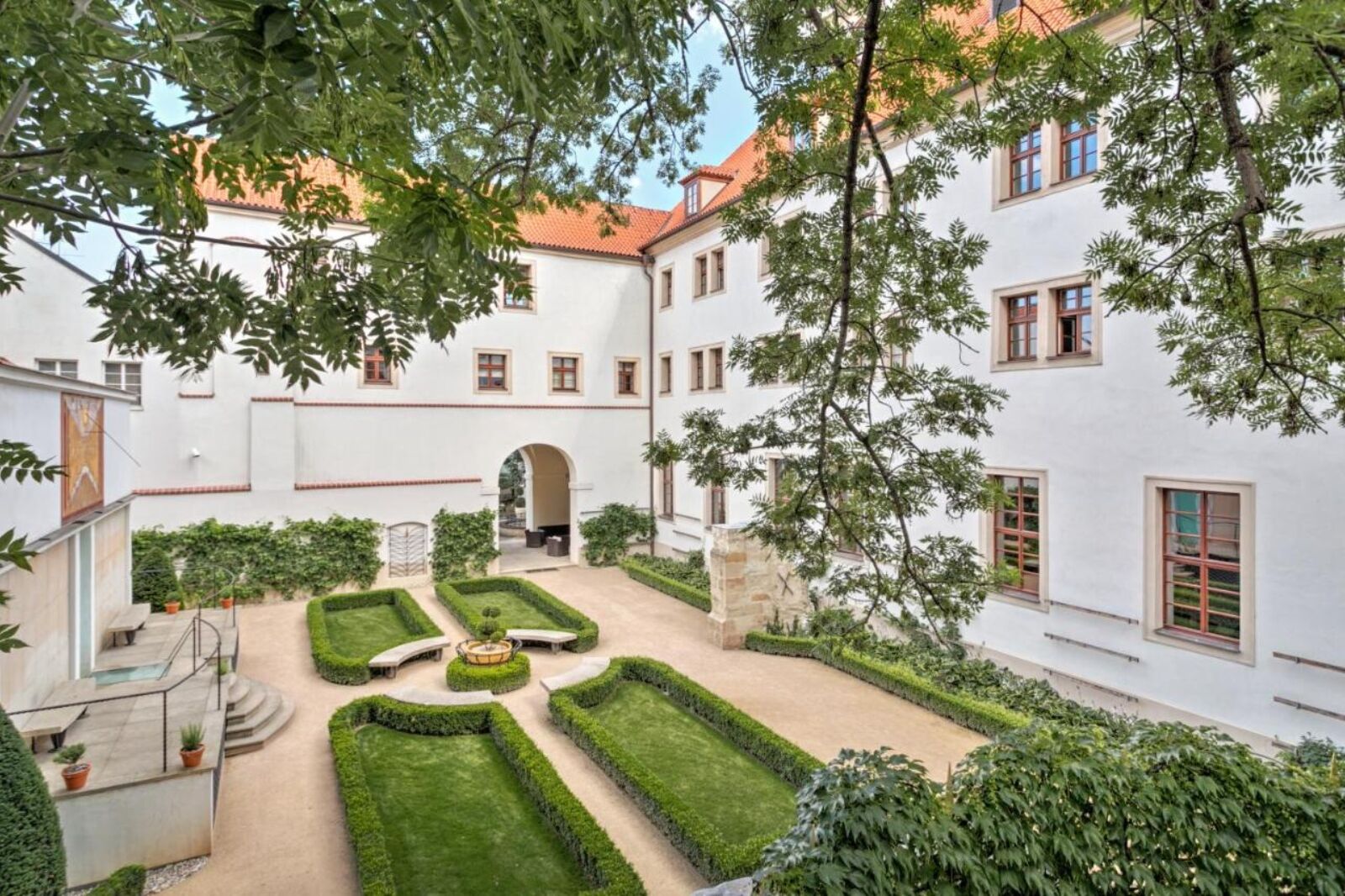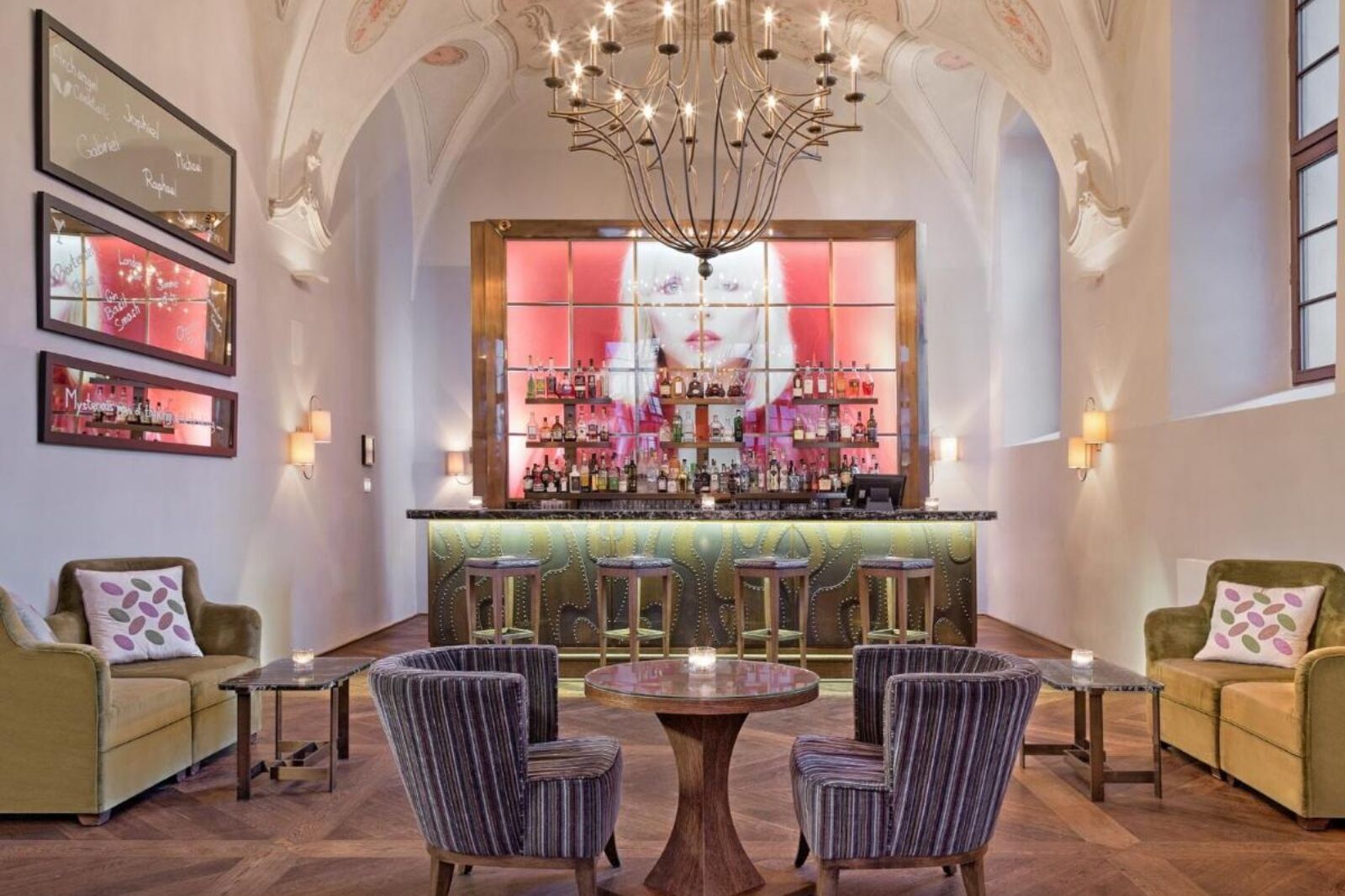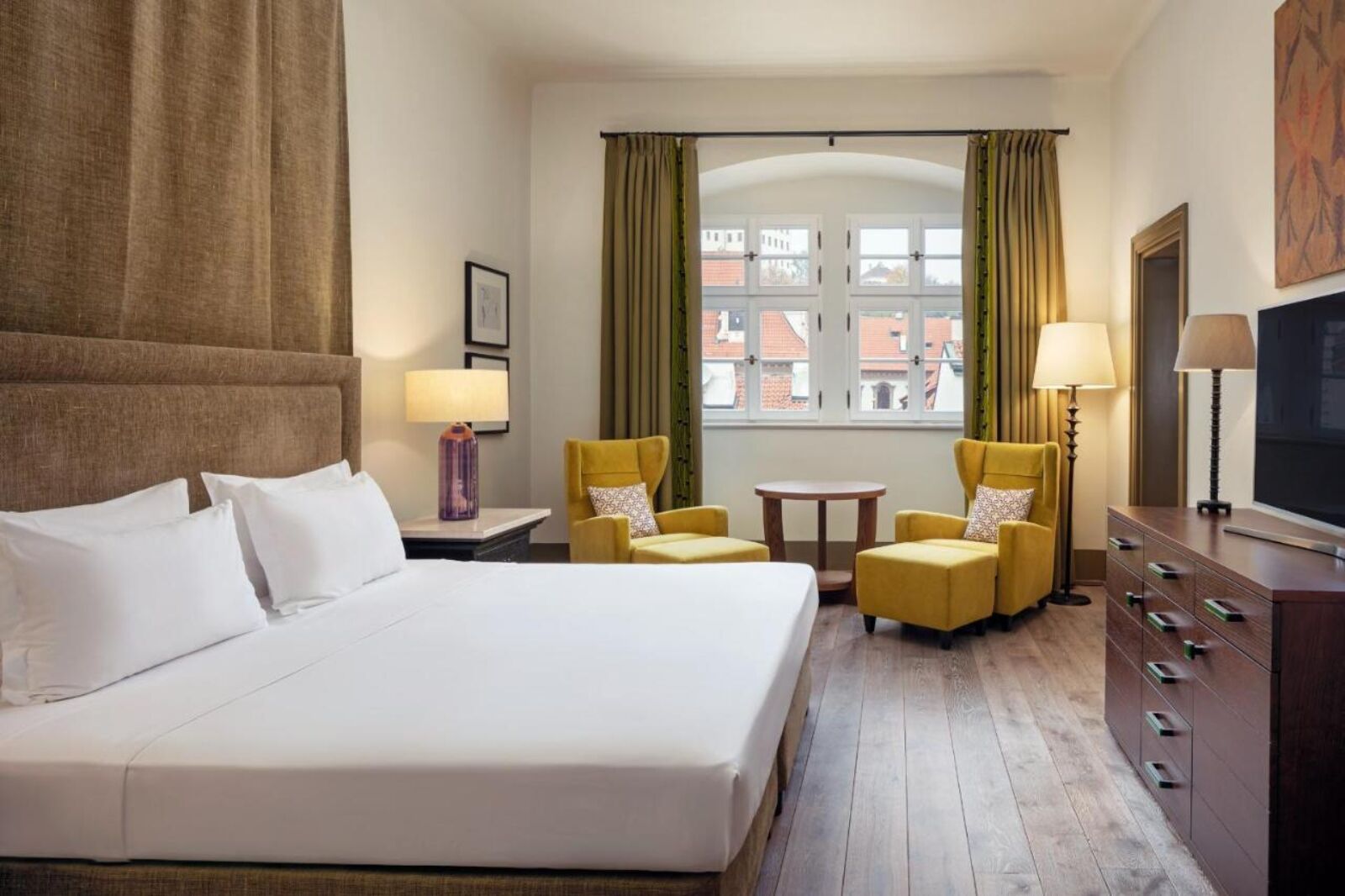 This is one of the city's most impressive hotels. The five-star's situation is stunning. Hidden behind tall walls on a road in Mala Strana the building once formed part of the 13th-century St Thomas Church and Monastery. This hotel is ideal for couples, the amenities are so extensive you might not want to venture outside. The hotel offers proposal services and can tailor-make your dream honeymoon experience.
Rooms at Augustine
The 101 rooms at Augustine retain the original styling of the monastery — but they are anything but tired. Sharp contemporary design couples nicely with the traditional décor and vaulted ceilings and heated marble floors add a nice touch to the five-star accommodations.
Amenities at Augustine
Fitness Center.
Spa and sauna.
Onsite restaurant and bar.
Room service.
Laundry.
Parking.
Kids' club.
Augustine: Letenska 12/33, Prague, 11800, Czech Republic
Top five things to do in Prague
1. Walk the Grounds of Prague Castle: With a history dating back to the 9th century, the castle is one of the most popular tourist attractions in Prague. The complex includes several palaces, gardens, and churches, as well as the famous St. Vitus Cathedral.
2. Stroll across Charles Bridge: This historic bridge spans the Vltava River and is lined with statues of saints and other important figures from Czech history.
3. Discover Wenceslas Square: This large square is the center of Prague's New Town and is home to many important historical landmarks, including the National Museum and the Grand Hotel Europa.
4. Explore the National Gallery: The National Gallery houses an impressive collection of art from the 14th to 20th centuries, including works by European masters such as Rembrandt, Rubens, and Van Dyck.
5. Watch the Astronomical Clock Strike an Hour: The Astronomical Clock is a must-see for any visitor to Prague. The clock, which dates back to 1410, is located in Old Town Hall and features a unique display that shows the positions of the sun and moon in relation to the Earth.
What did you think of this story?