To Experience Nashville's Luxe Side, Check Into The Joseph
Although commonly linked with honky-tonk bars, fried foods, and bachelorette parties, a more luxurious side of Nashville is quickly picking up steam. Anchoring this shift is The Joseph Nashville, a 297-room hotel in the SoBro neighborhood.
The Joseph is only four blocks south of the nightlife scene on Broadway, but it feels like a world away with a spa; rooftop pool; world-class art collection; and high-end, Italian-inspired restaurant. The first sign this is a luxury hotel greets you at the porte-cochere where a London cab parked in front of a living greenery wall flaunts Burberry upholstery. Adjacent is an LED display with installations paired to the time of day.
We hope you love The Joseph Nashville. Just so you know, Matador may collect a small commission from the links on this page if you decide to book a stay.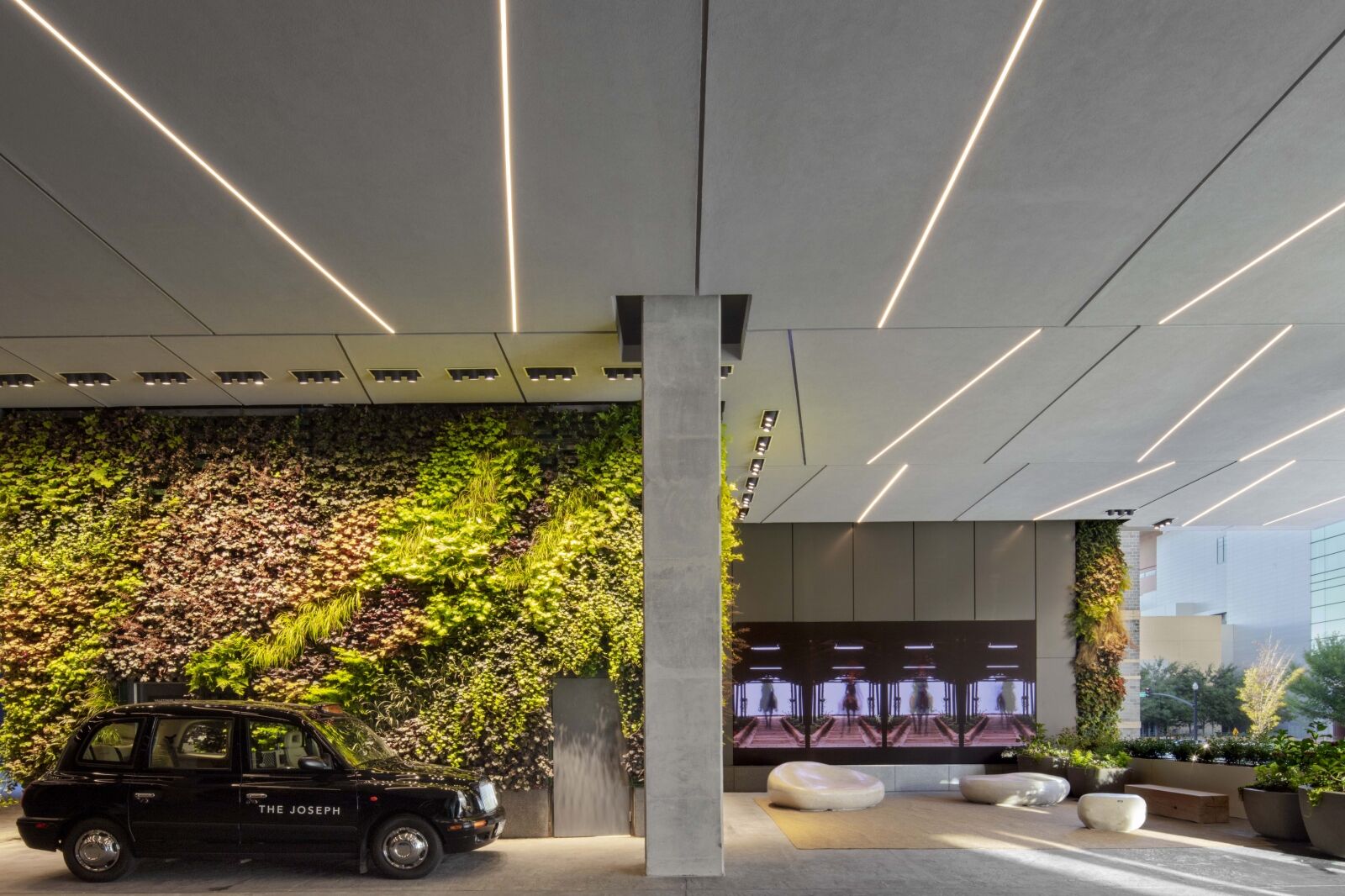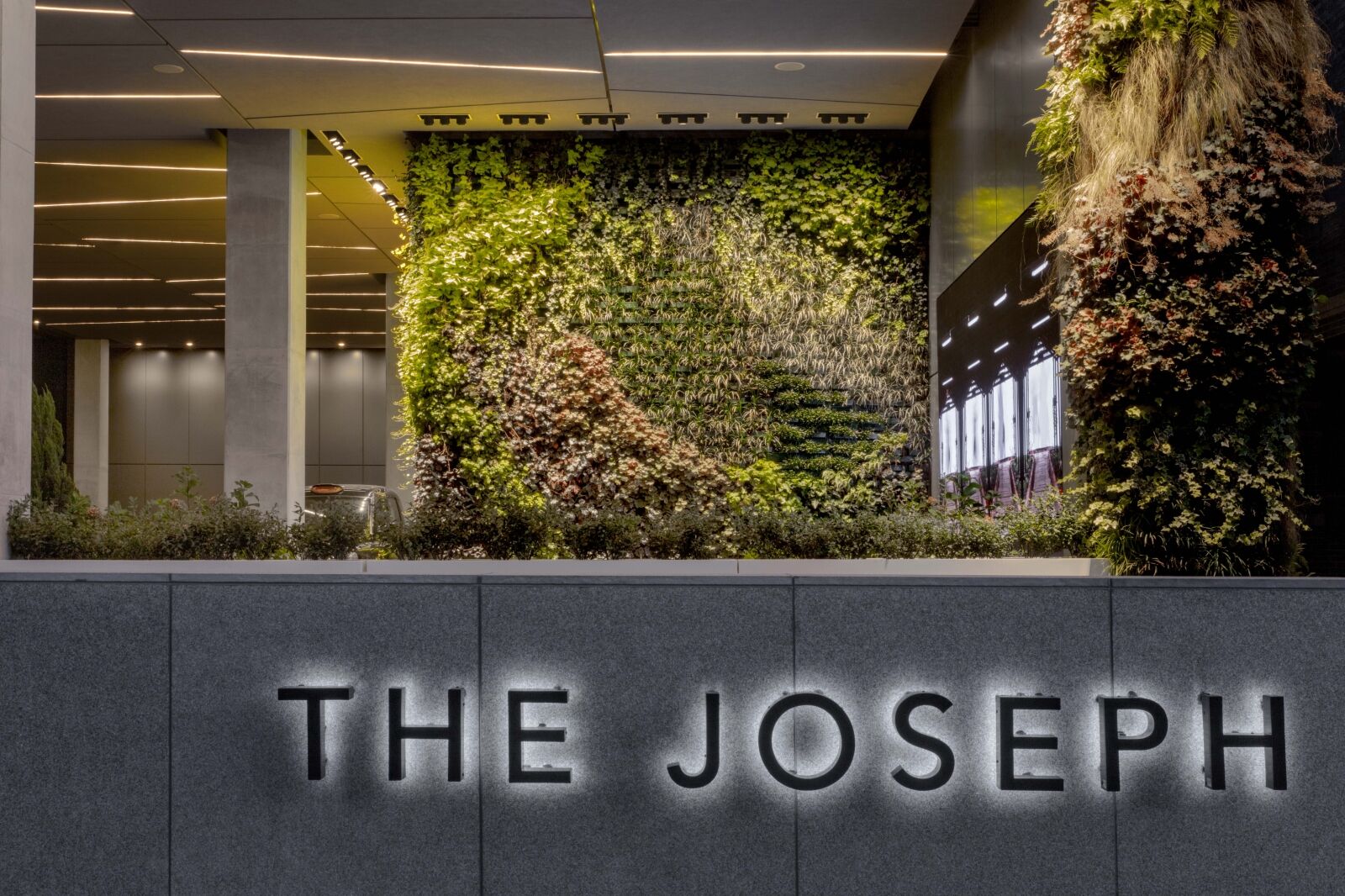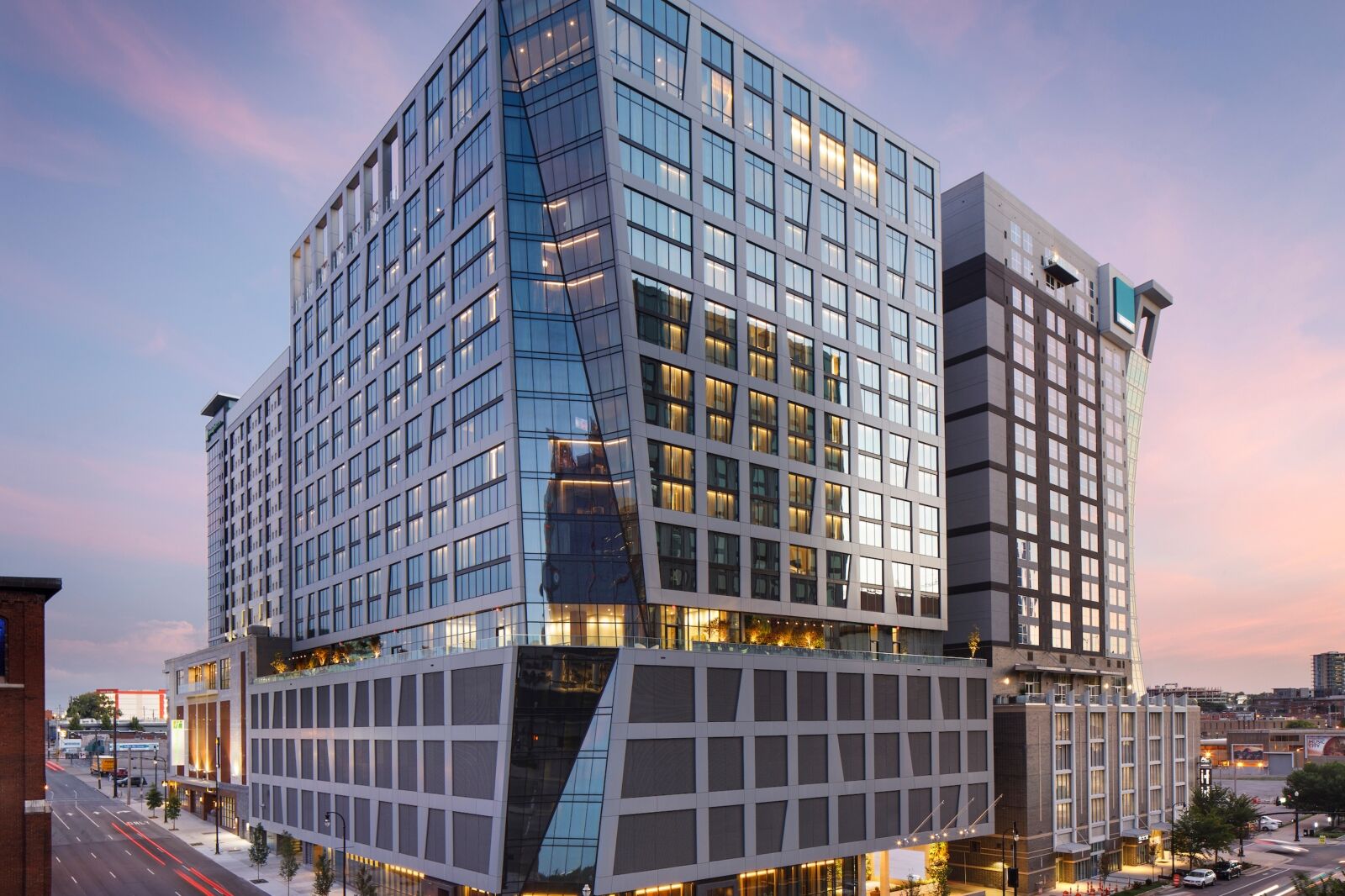 "We cater to people who want to experience Nashville but don't necessarily want to be in the craze of it all," says Nicky See, the hotel's director of marketing.
However, owner Joel Pizzuti — a Vanderbilt University grad — didn't shy away from Nashville's music roots. In fact, he chose to subtly embrace them in the design. For example, a communal table in the lobby and guestroom headboards are crafted from burl wood, a popular material for guitar-making. And there are chained-embroidery rugs (the same technique used to make rhinestone-studded "nudie suits") and the leather paneling on the check-in desk is by Lucchese, a famed bootmaker with musician clients.
The hotel is also an ode to Pizzuti's family. He named the restaurant, Yolan, after his grandmother Yolanda (her nickname was Yolan); and woven into the interior design are 1,100 works of art, part of an impressive collection begun by his father Ron, an art collector.
"They've collected one of the top private art collections in the world," says See. "Many pieces are by living artists. You might walk past a piece many times before you notice it, or you might see it right away. Joel loves that — it's subconsciously filling your mind."
For example, a painting by Jackie Saccoccio — the first piece you see upon entering — changes with the amount of light filtering in through the lobby's wall of windows.
To further build out the interior design, the team at Miami-based Arquitectonica traveled to Italy for inspiration, which resulted in choices like Italian marble (throughout the lobby).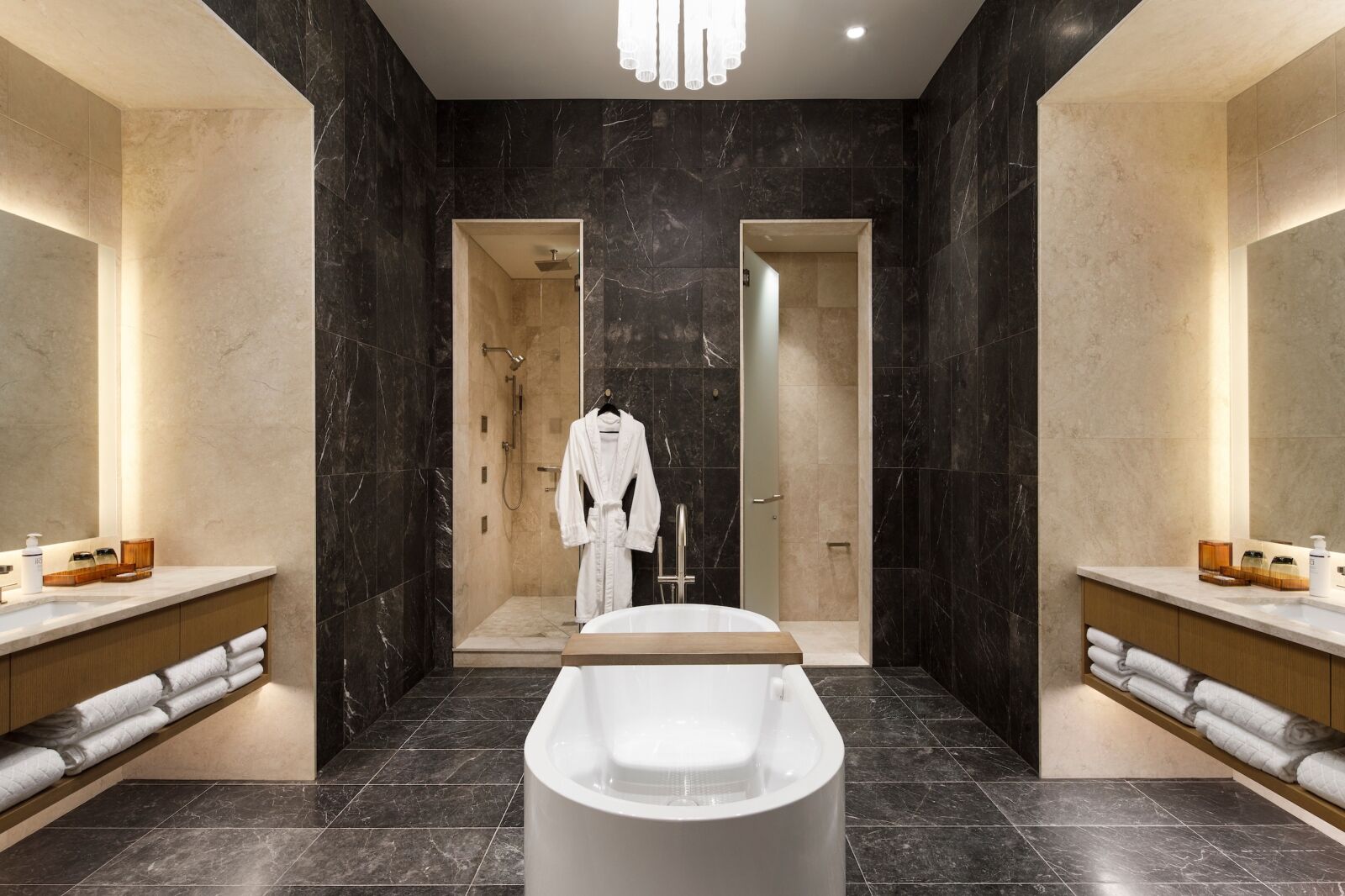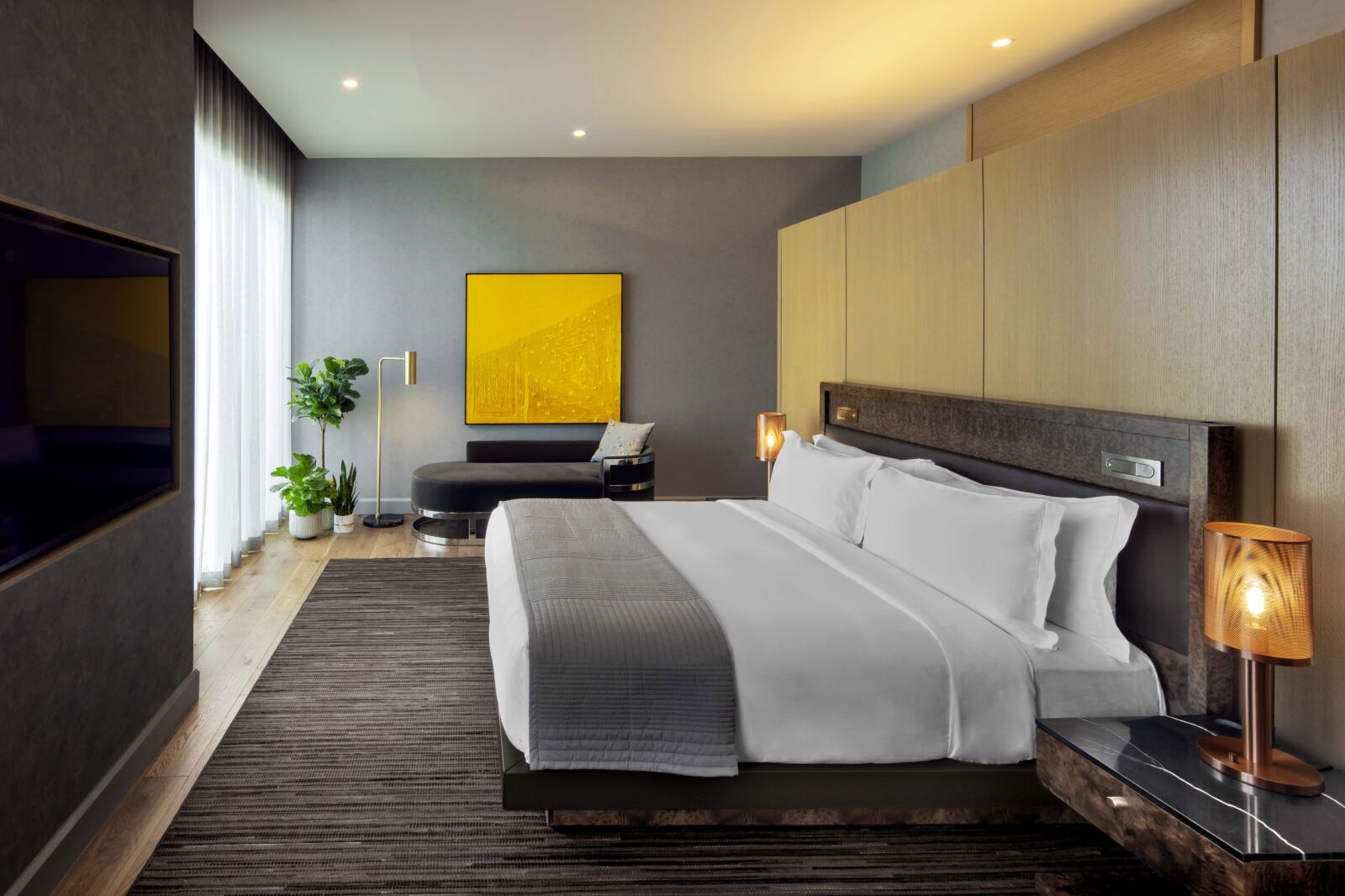 In each of the suites is a turntable with a curated collection of albums, another nod to Nashville's music scene.
"All the guestrooms are inviting and luxurious in their design," says Ricardo Lutchman, director of rooms at The Joseph, a Luxury Collection Hotel. "Materials such as copper, oak, and brown leathers complete a palette and aesthetic that feels local, warm, and sophisticated."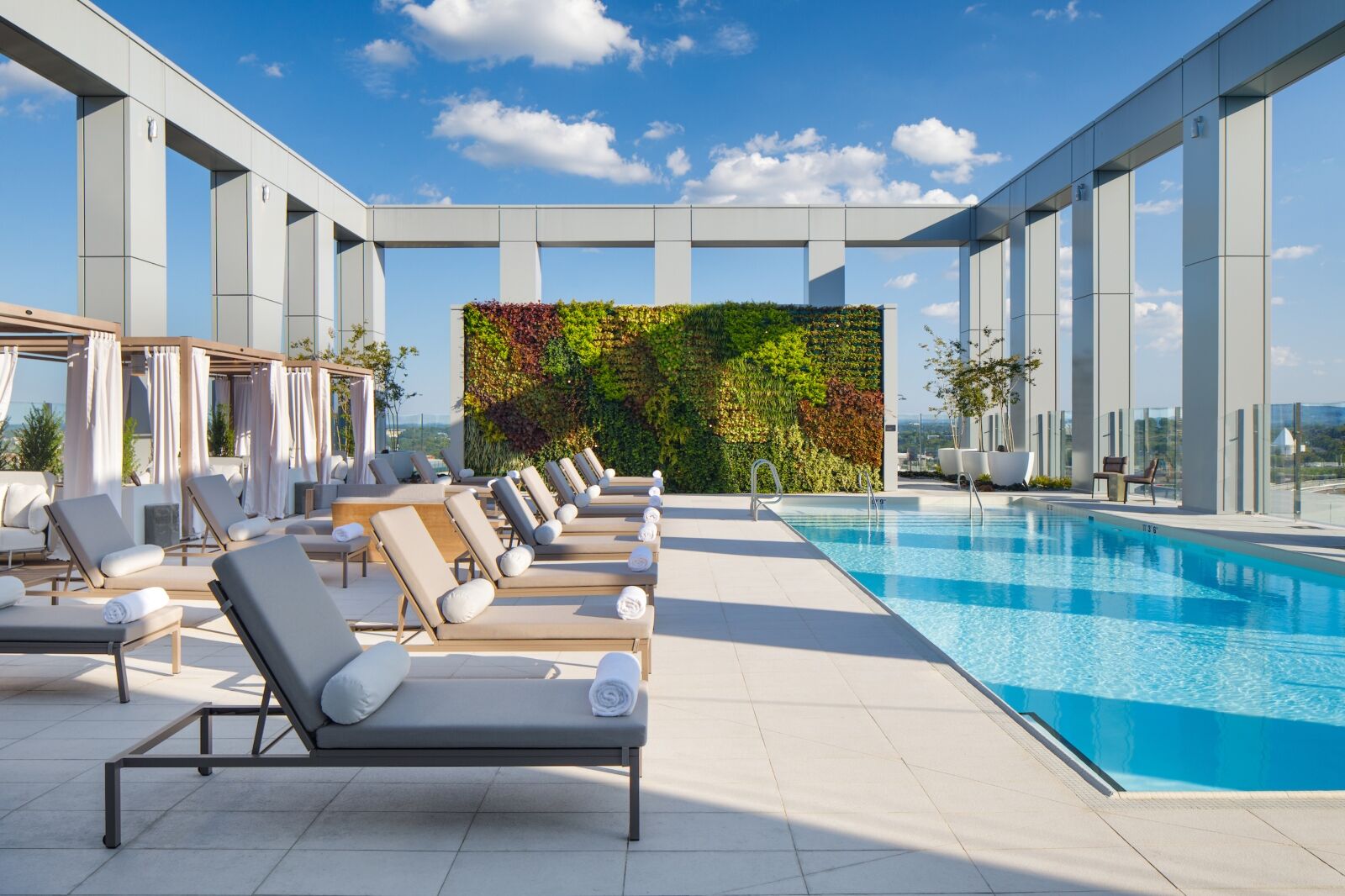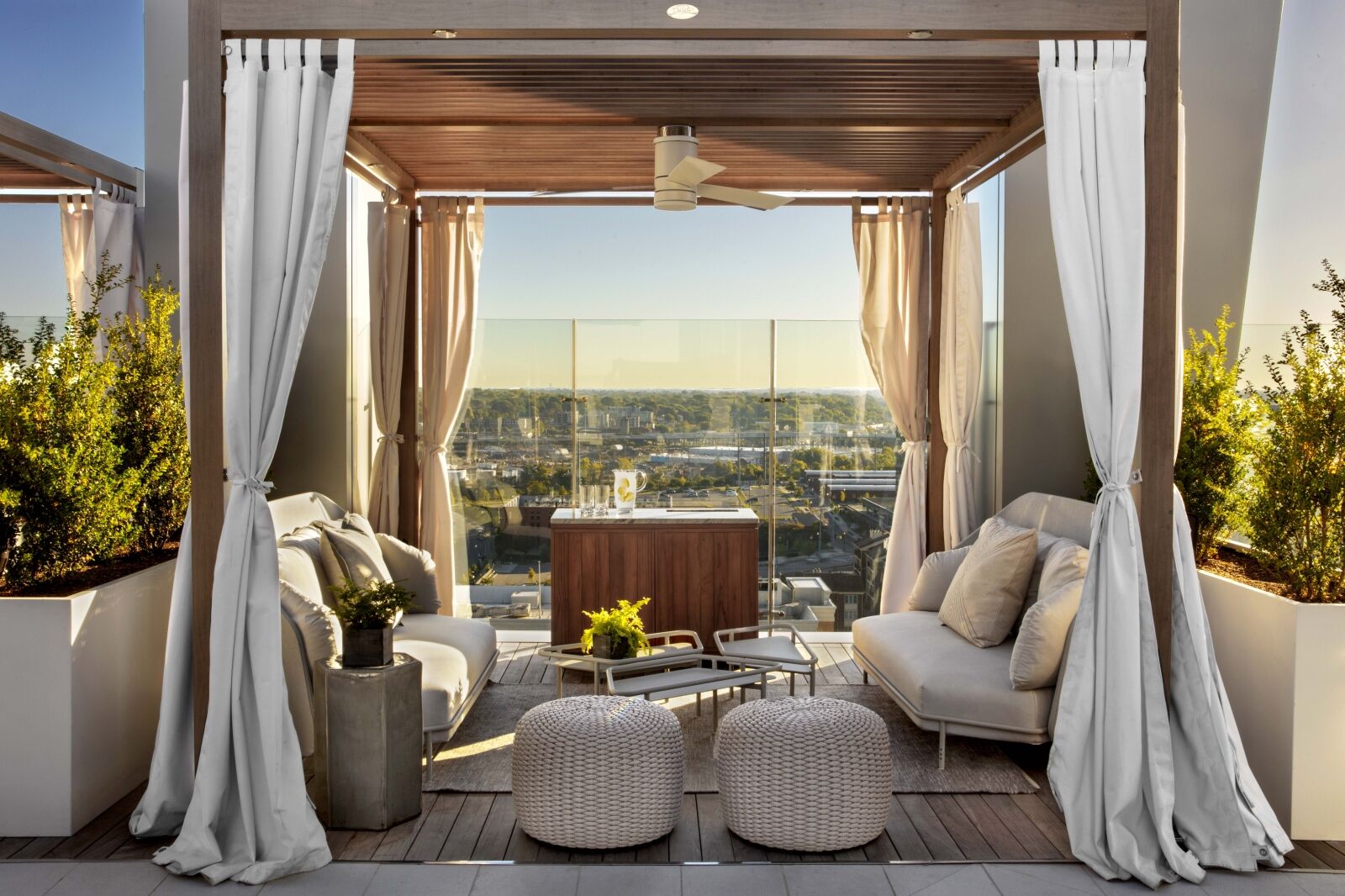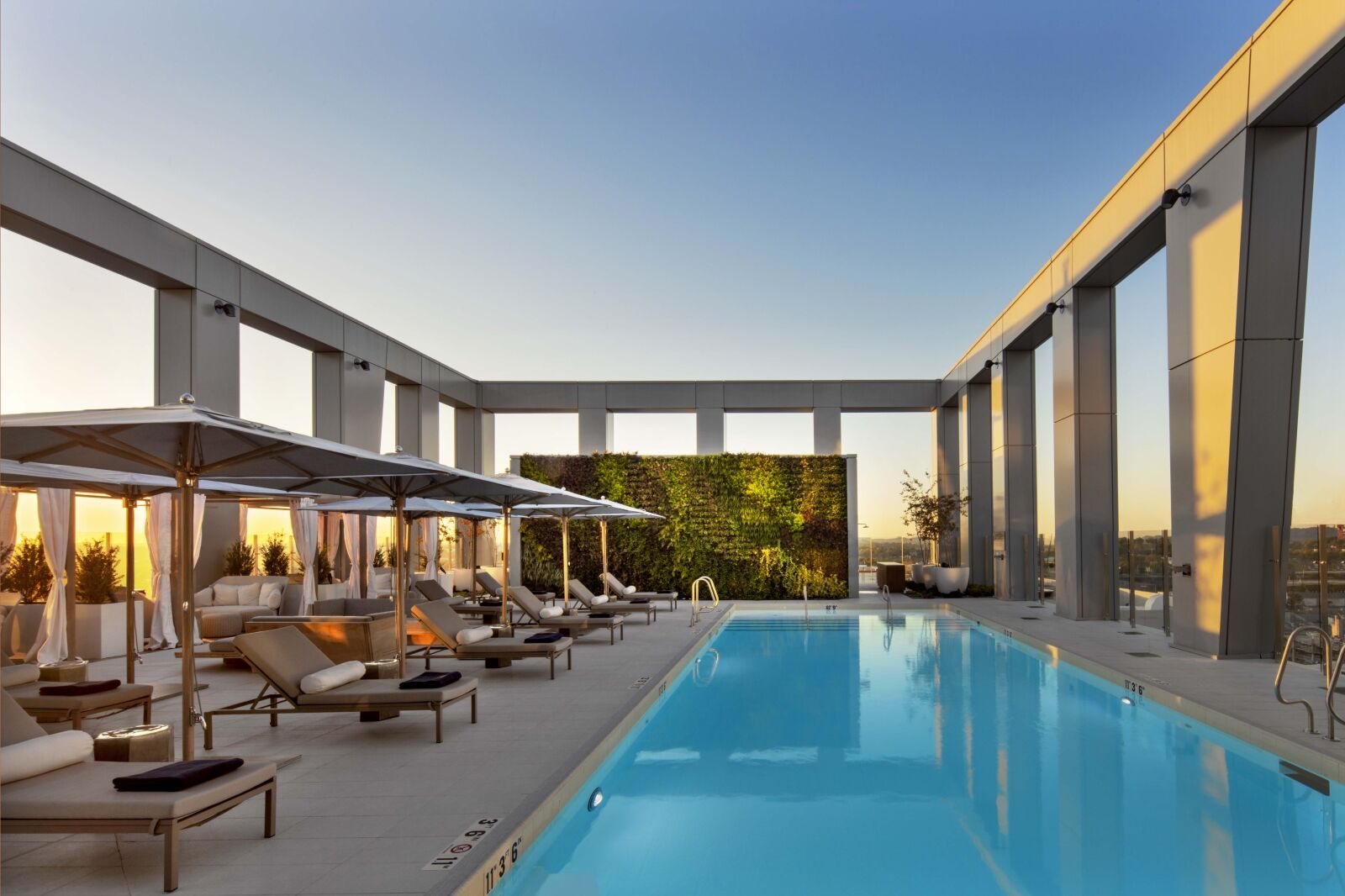 Seven living greenery walls are on the property, including two at the rooftop saltwater pool where buttery, flaky croissants and other pastries are served in the mornings at Denim Bar and a full lunch and dinner menu later on.
Wellness abounds — and not just at the pool.
"Both travelers and our local community seek spaces dedicated to unwinding and escaping the everyday stressors and stimulation of urban life. High above the hum of downtown Nashville's busy streets, The Joseph's 21st floor offers amenities that provide a healing and rejuvenating environment," says Ricardo Lutchman, director of rooms at The Joseph.
At the 21st-floor fitness studio — featuring the same unobstructed view found at the hotel's Presidential Suite — are Peloton bikes, free weights, kettlebells, and more. Yoga al-fresco classes on the 8th-floor terrace (in summer) or at the spa (during winter) are in partnership with E+ROSE, a local plant-based wellness company, serving fresh-pressed juice and a healthy breakfast after.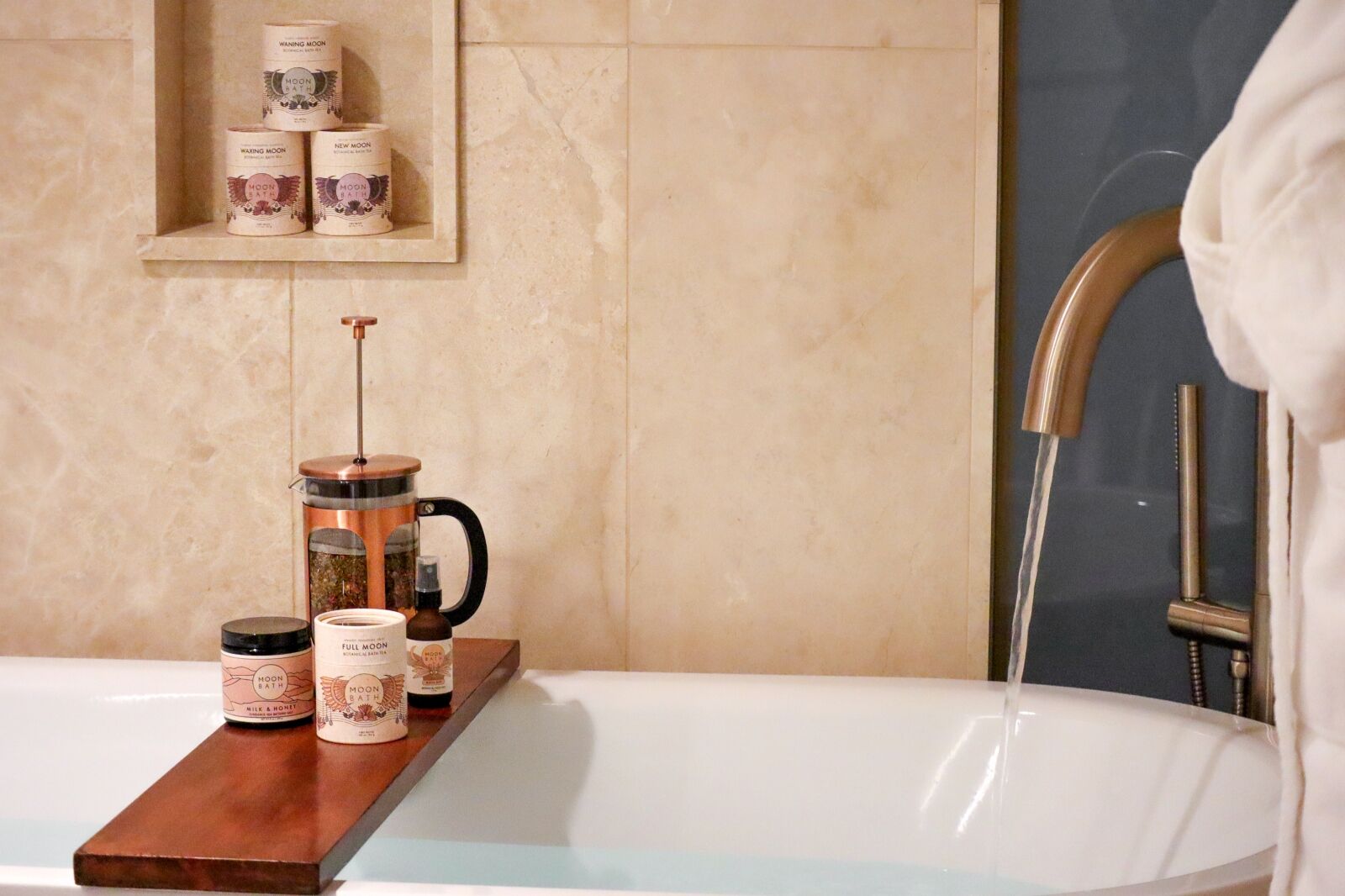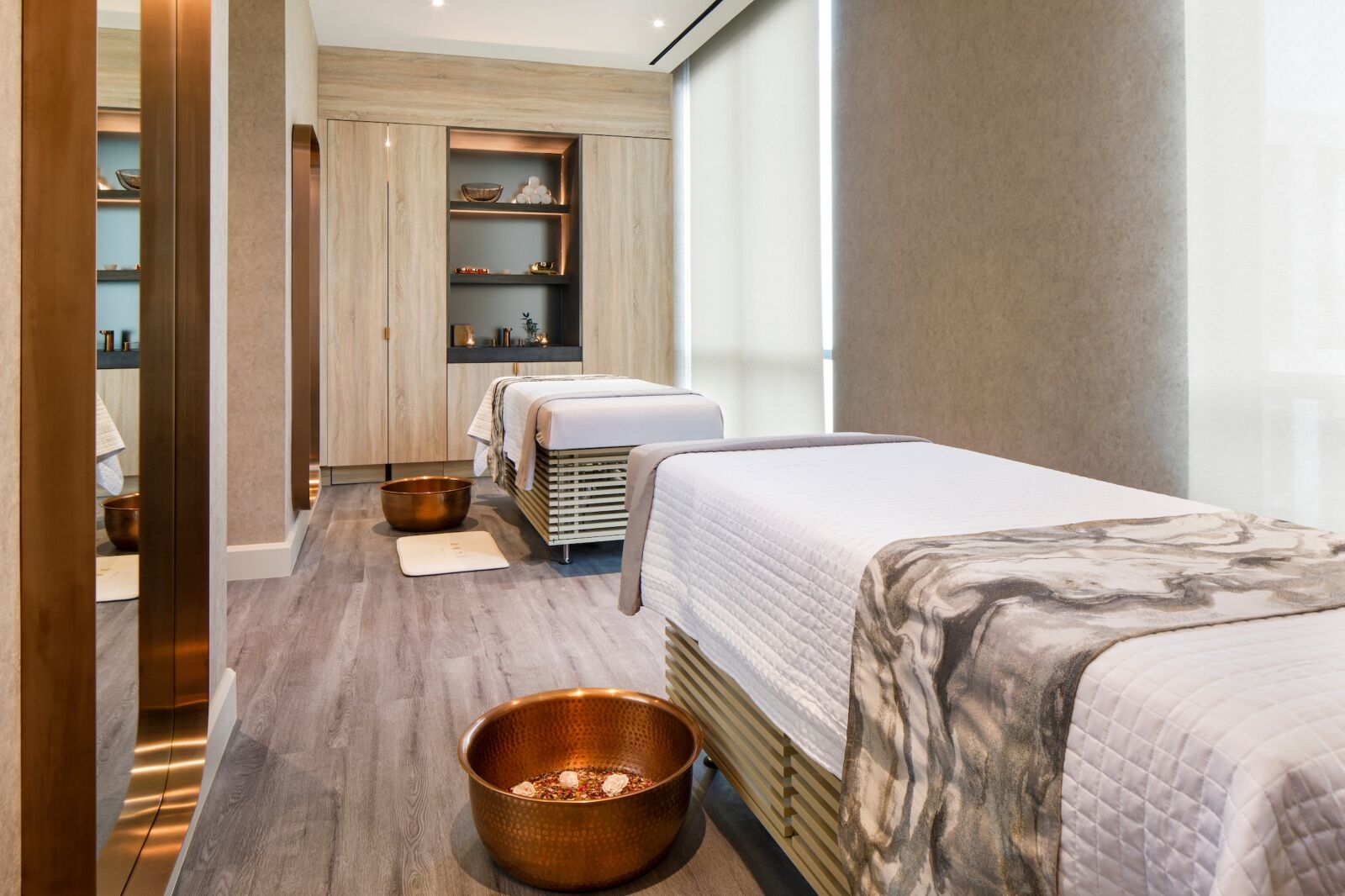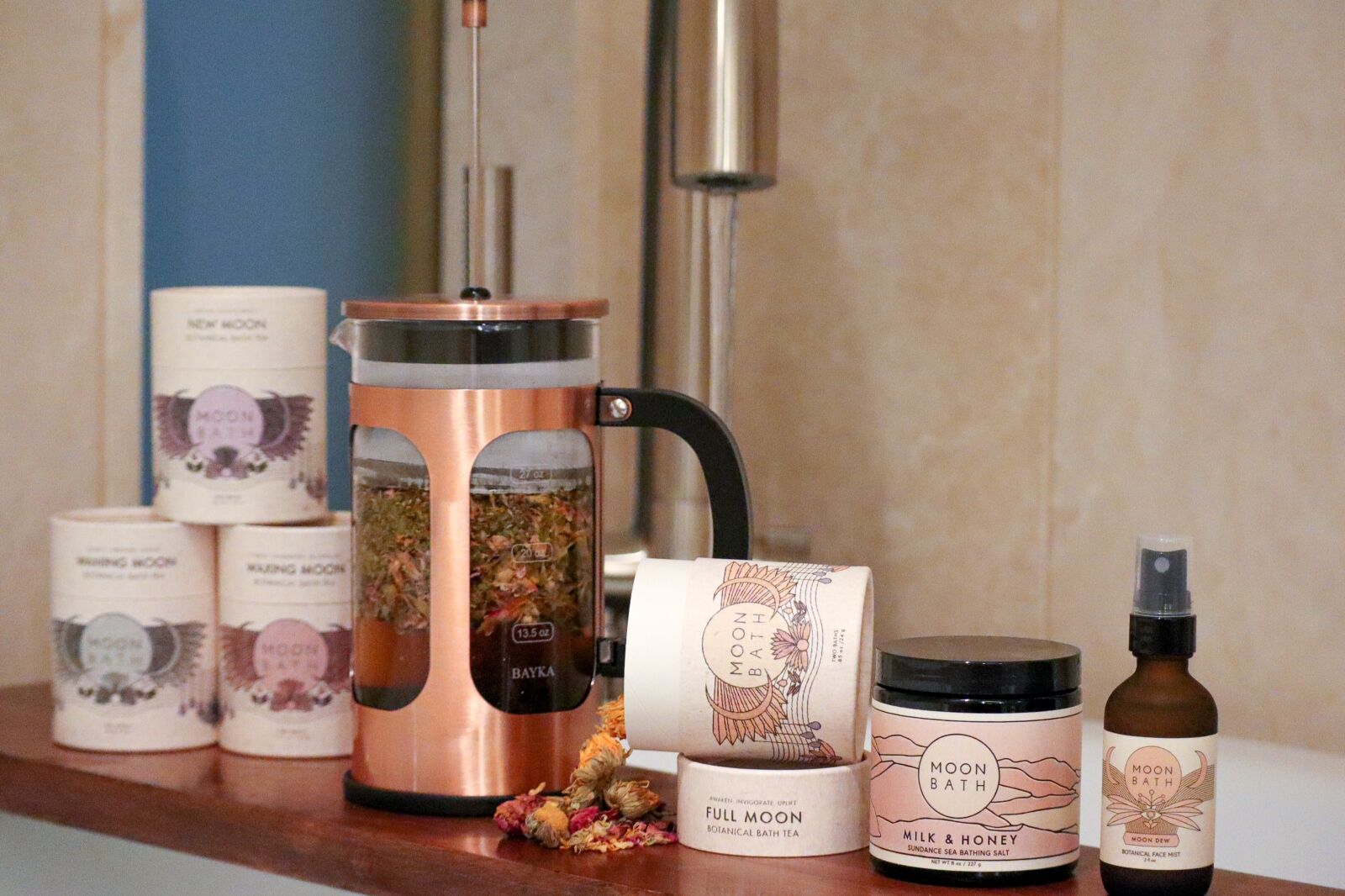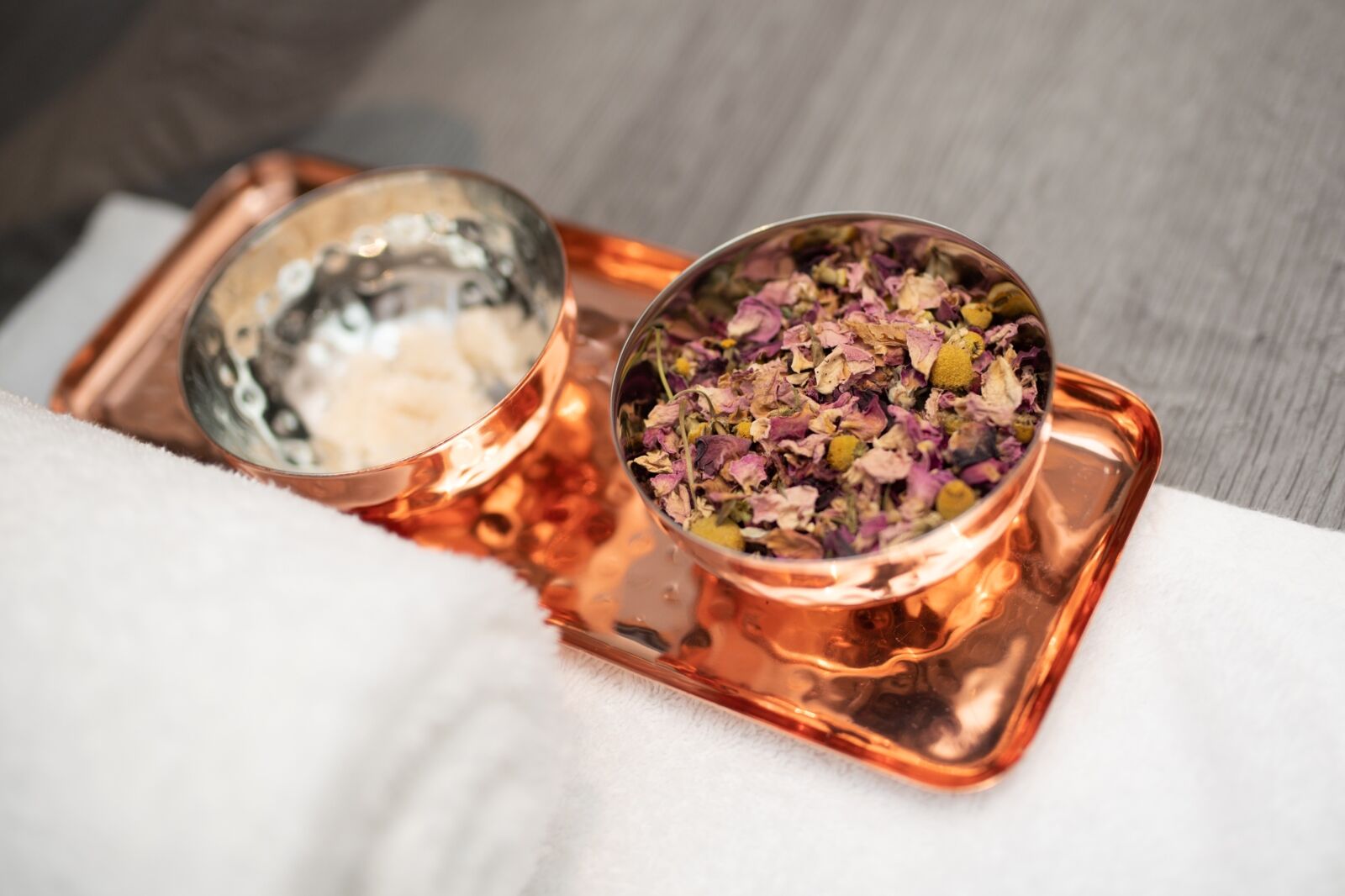 Then, at Rose Spa, there are six treatment rooms where each service begins with a signature foot bath in a copper bowl, featuring a salt scrub rinsed away with rose petals, hibiscus flowers, and Egyptian chamomile. Treatments end with a calming sound healing session using a Tibetan singing bowl.
"Our signature Rose Indulgence experience harnesses healing powers of rose quartz and pure Damascena rose oil," says Jo Hyde, the director of the spa. "A chakra-balancing back treatment soothes the body into relaxation, followed by a scalp massage with revitalizing meridian tapping techniques to relieve body tension. Acupressure with hot poultices and rose-quartz crystals restores the skin's naturally glowing appearance, while a garnet scrub protects and energizes, and a cooling jade mask helps reduce the appearance of fine lines."
Another popular offering is the recently launched "Summer Traveler's Relief" treatment, an anti-inflammatory service to improve circulation and reduce inflammation resulting from long periods of sitting during road trips or on long flights in the summer heat.
"Featuring calming elements such as CBD, menthol, camphor, aloe and a beet-cayenne extract," says Hyde, "[there's] a gentle exfoliation of the feet and lower legs while receiving a tension-relieving hand massage. Legs are treated with a CBD cream and masked with a stimulating Moor mud, and the treatment ends with a deep, soothing foot and leg massage to increase circulation and relieve soreness."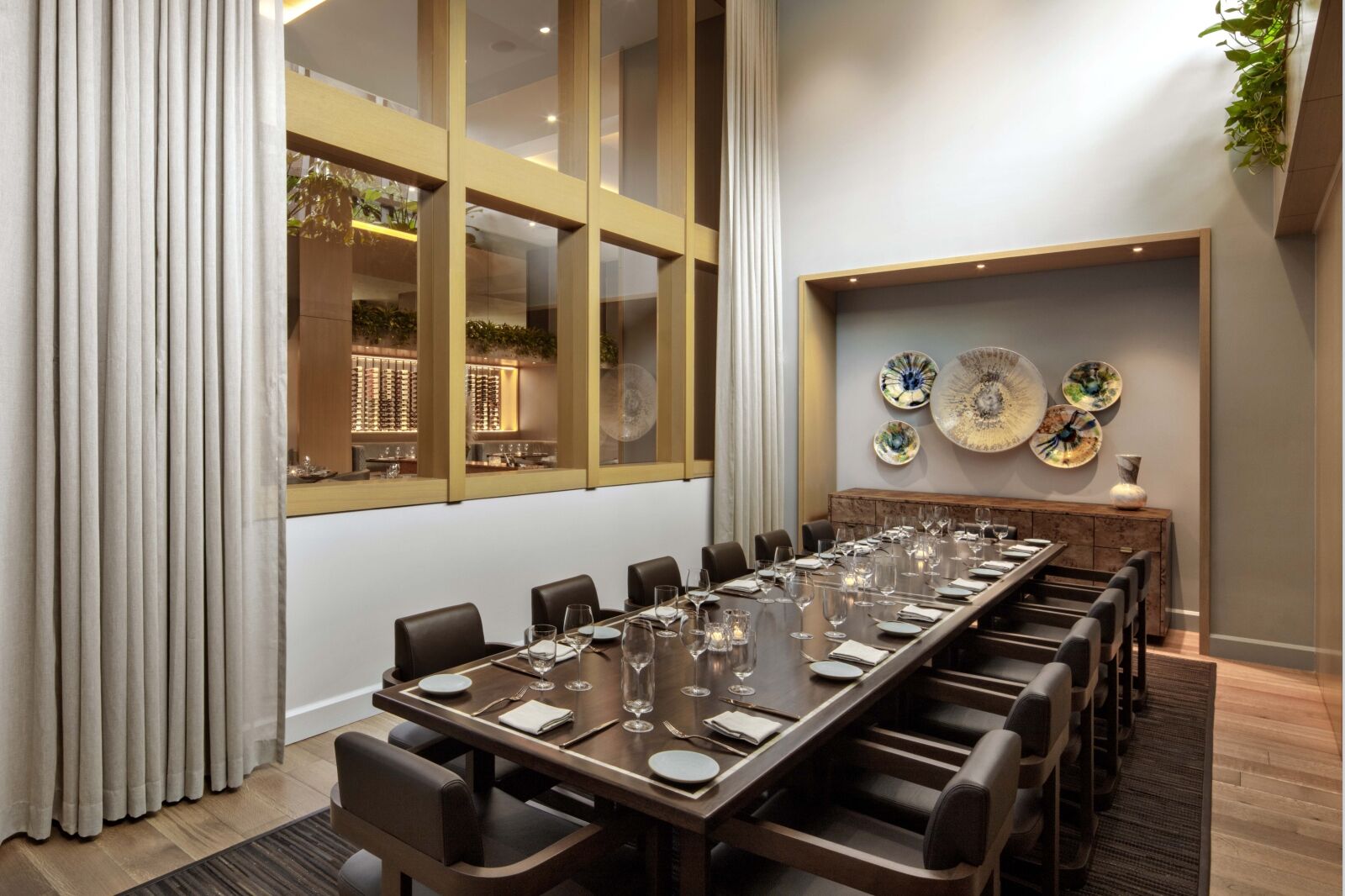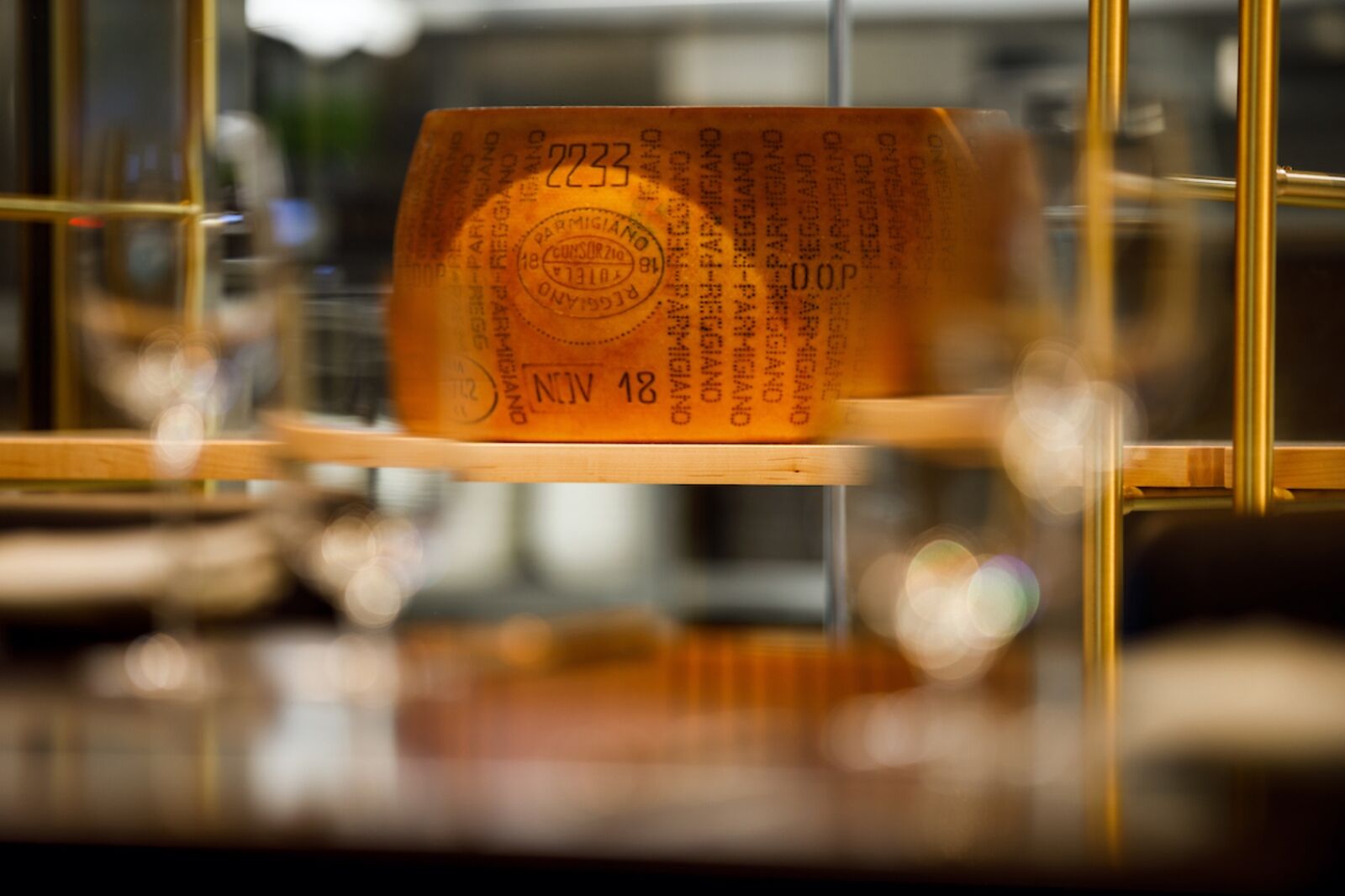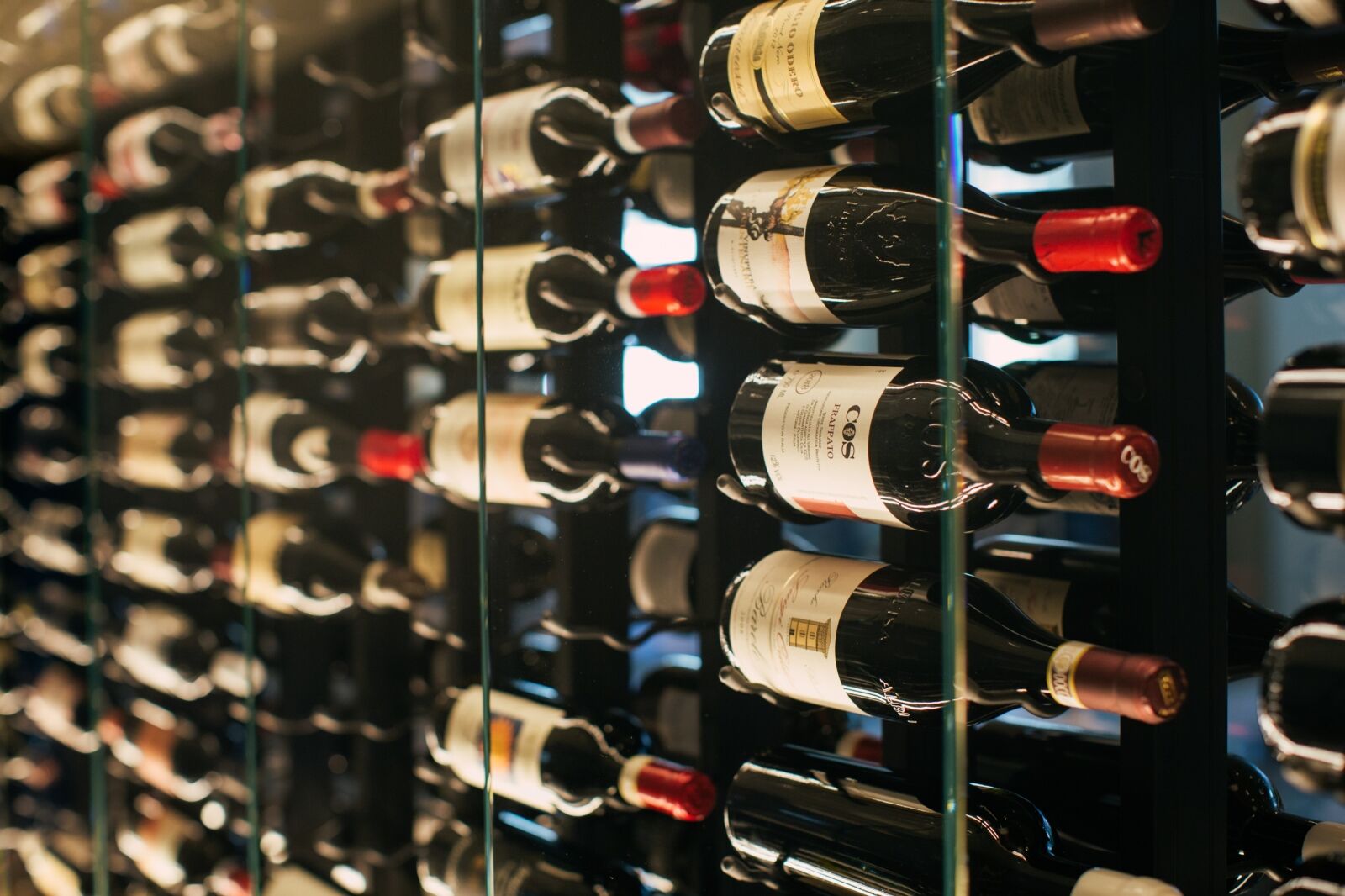 At Yolan, the ground-floor restaurant, with James Beard Award winner and Michelin-starred chef Tony Mantuano at the helm, the menu cycles through regions of Italy, with Puglia being one recent example. Meals are served in the sunken dining room.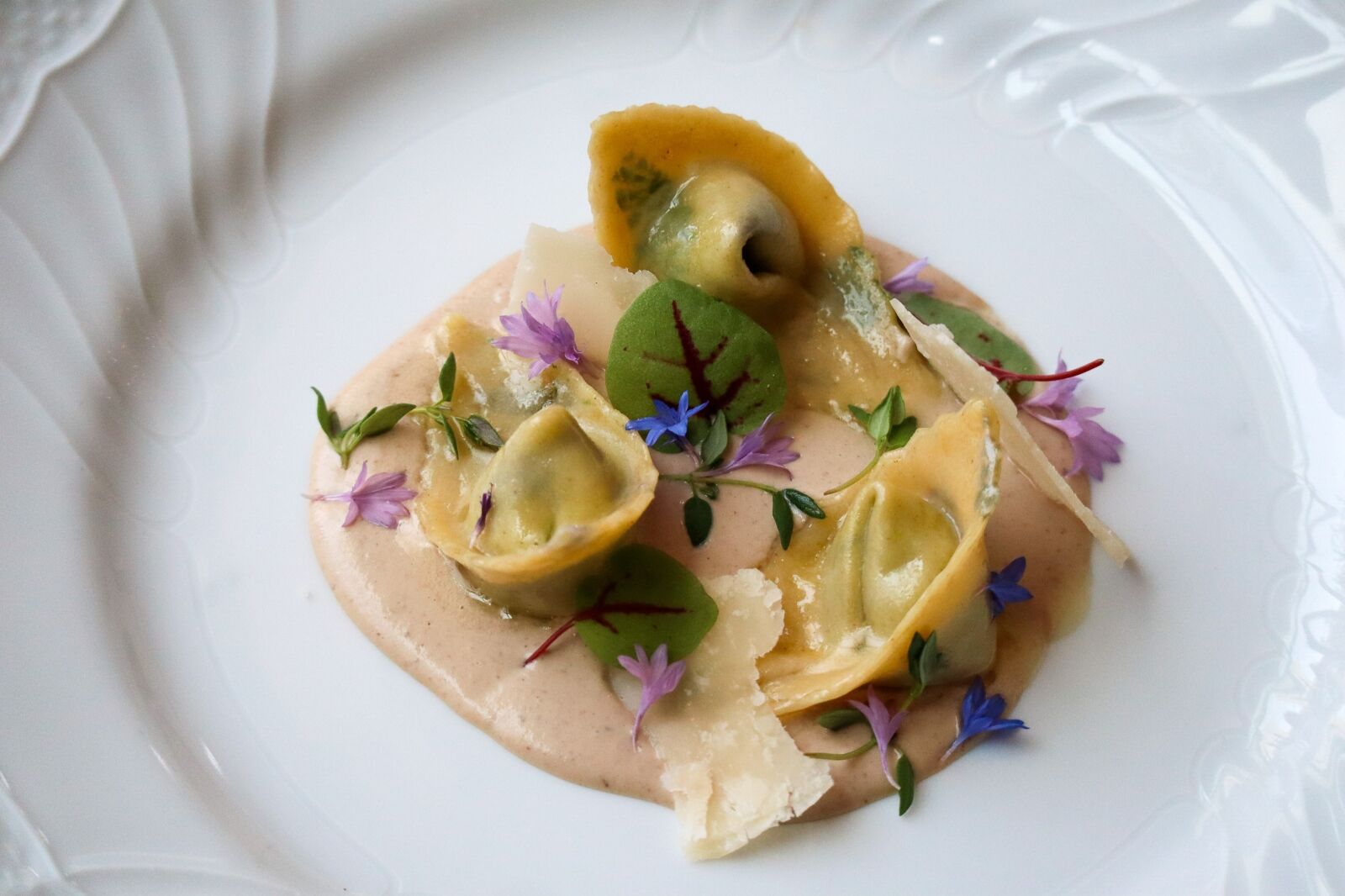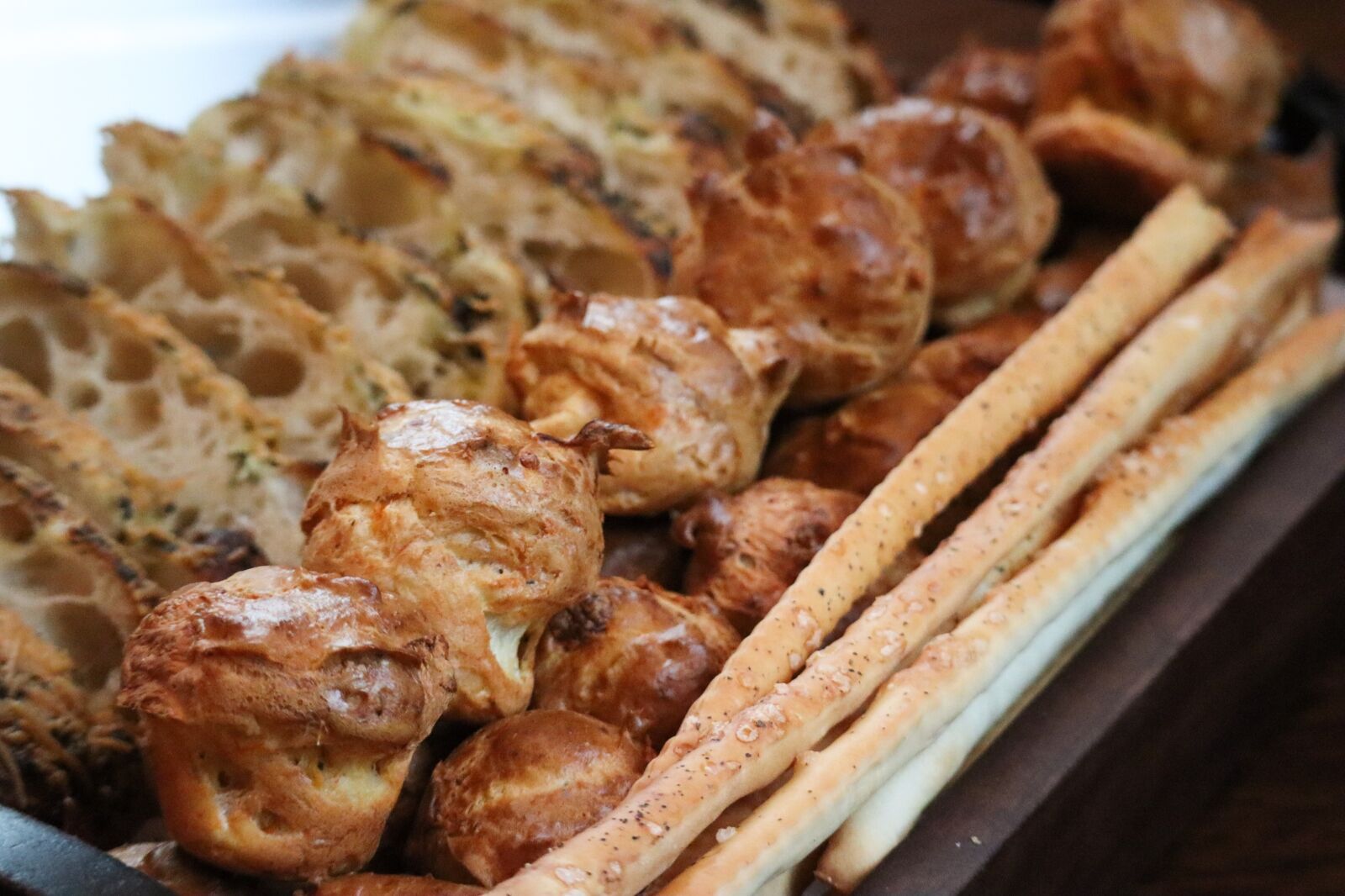 One-hundred-and-eighty-pound wheels of Parmigiano-Reggiano cheese are on full display, a bread board with multiple selections replaces the traditional "bread basket," and a custom olive-oil blend was crafted in Tuscany just for the hotel.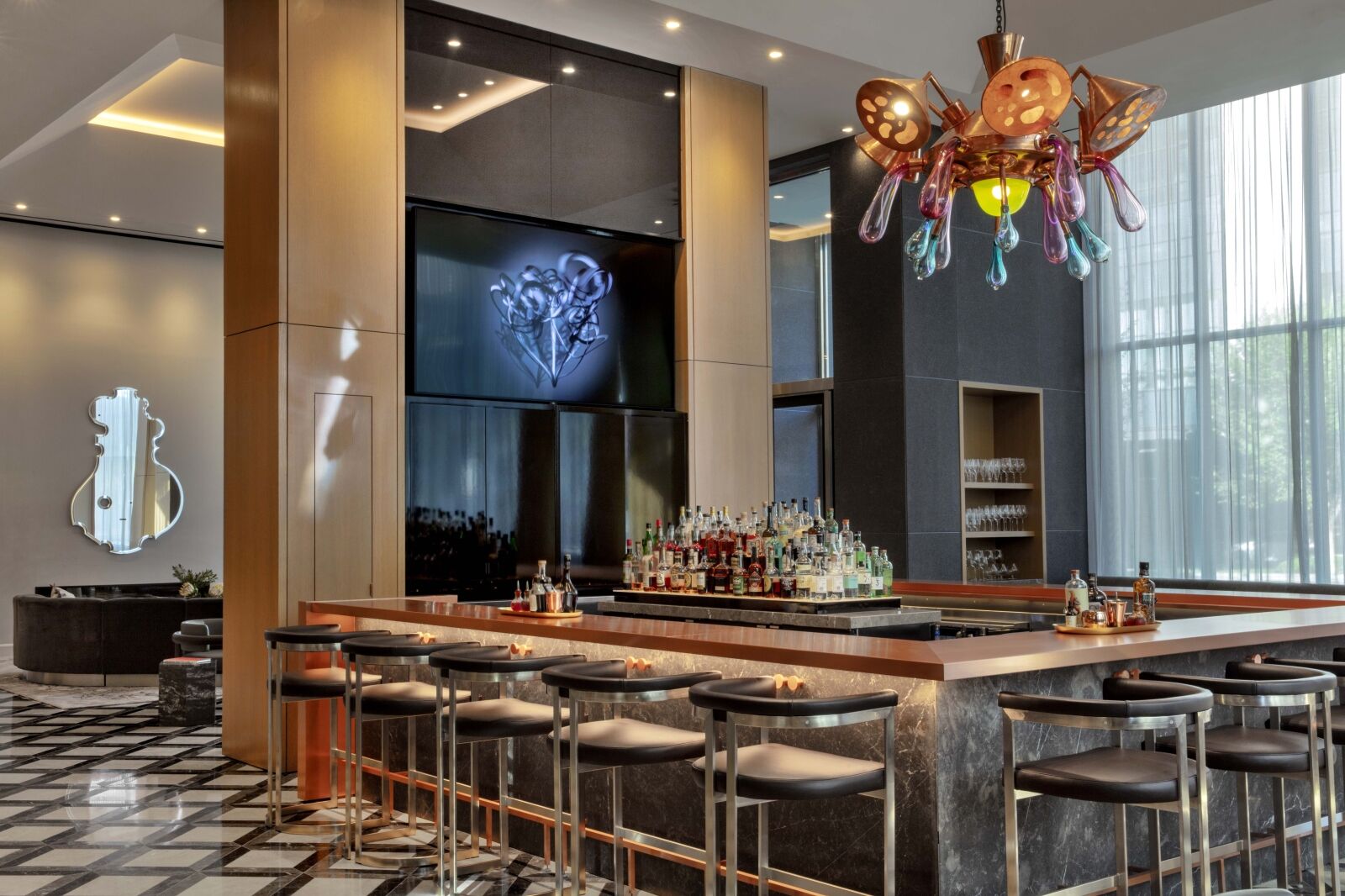 This attention to artisan quality extends to the drinks. Many liqueurs in The Joseph's cocktail program are made in-house. For example, a whisky folding in hickory smoke and washed in lamb fat — exclusive to the hotel and produced by George Dickel Whisky in Normandy, Tennessee — is used in the bar's "Palmer Farms Old Fashioned."
Whether it's a massage at the spa, waking up with croissants and a dip in the rooftop saltwater pool, or enjoying yoga on the 8th-floor terrace, this luxury hotel blends art with wellness in a very memorable way.
What did you think of this story?