How To Make the Most of Vail No Matter the Season, According To a Veteran Concierge
In the heart of one of the most famous ski towns in the world, Sonnenalp Vail is a sought after place to stay in Colorado's Rocky Mountains. And with that popularity comes a staff that has an answer for just about every Vail-related query you could have.
The family-run hotel brings charming European hospitality to the resort town with its 112 luxury suites and 15 hotel rooms — each of which has a view of Vail Village or Gore Creek. Sonnenalp organizes guided multi-level hiking tours through White River National Forest, scenic picnic hikes on trails across from Vail Mountain, dining experiences in mountain yurts, and sunrise and sunset stretch classes — to mention just a few things. One good description is the German word gemutlichkeit, which loosely means a feeling of abundant warmth that makes you feel special. Gemutlichkeit has helped the hotel earn plenty of return visitors, including one who has stayed fro more than 4,000 nights.
We spoke with Victor Rossi, Sonnenalp's chief concierge who has worked in the area for more than two decades. Here, he gives us the inside scoop on what makes a stay at Sonnenalp special, as well as what to do in the winter and summer months (yes, this is a ski town that's can be just as enjoyable when the snow melts thanks to golf courses, swimming pools, and plenty of seasonal ingredients in the restaurants).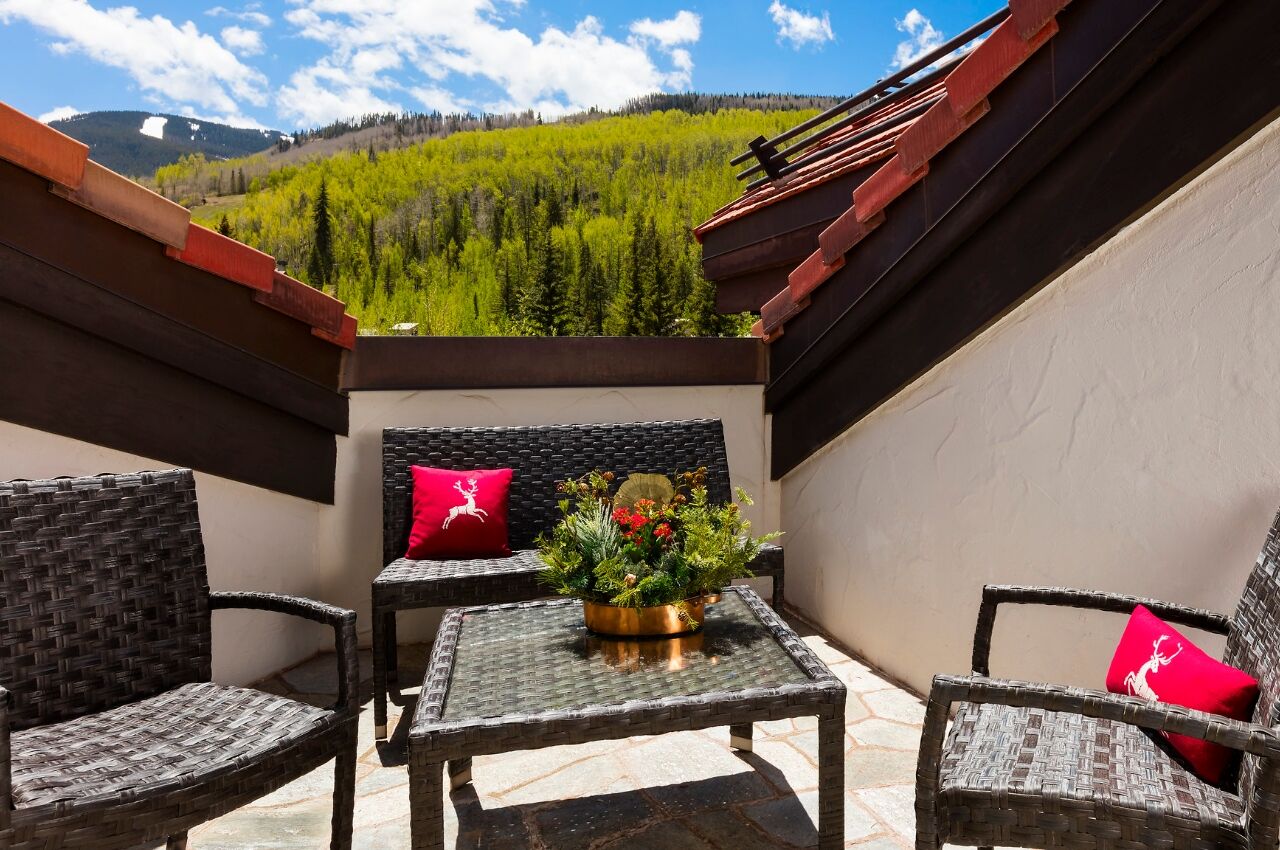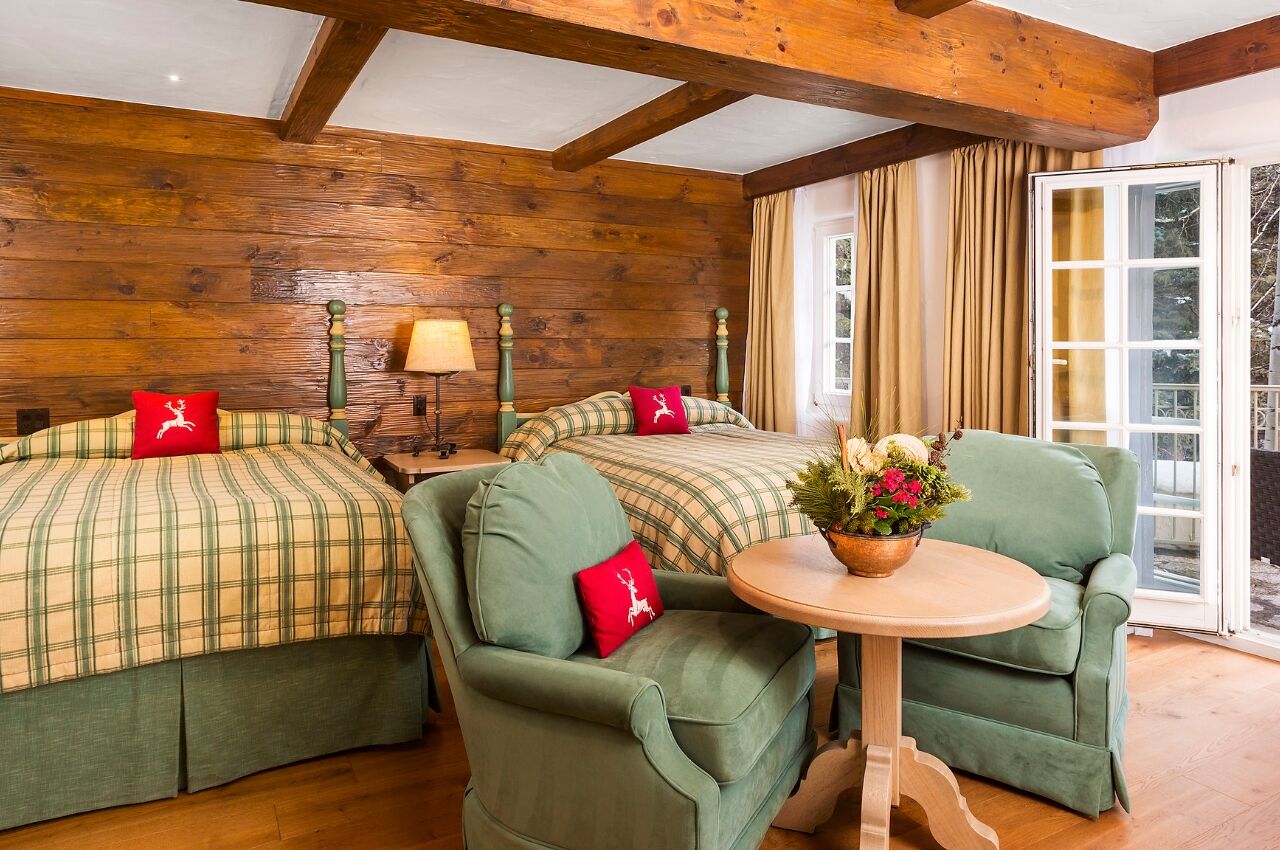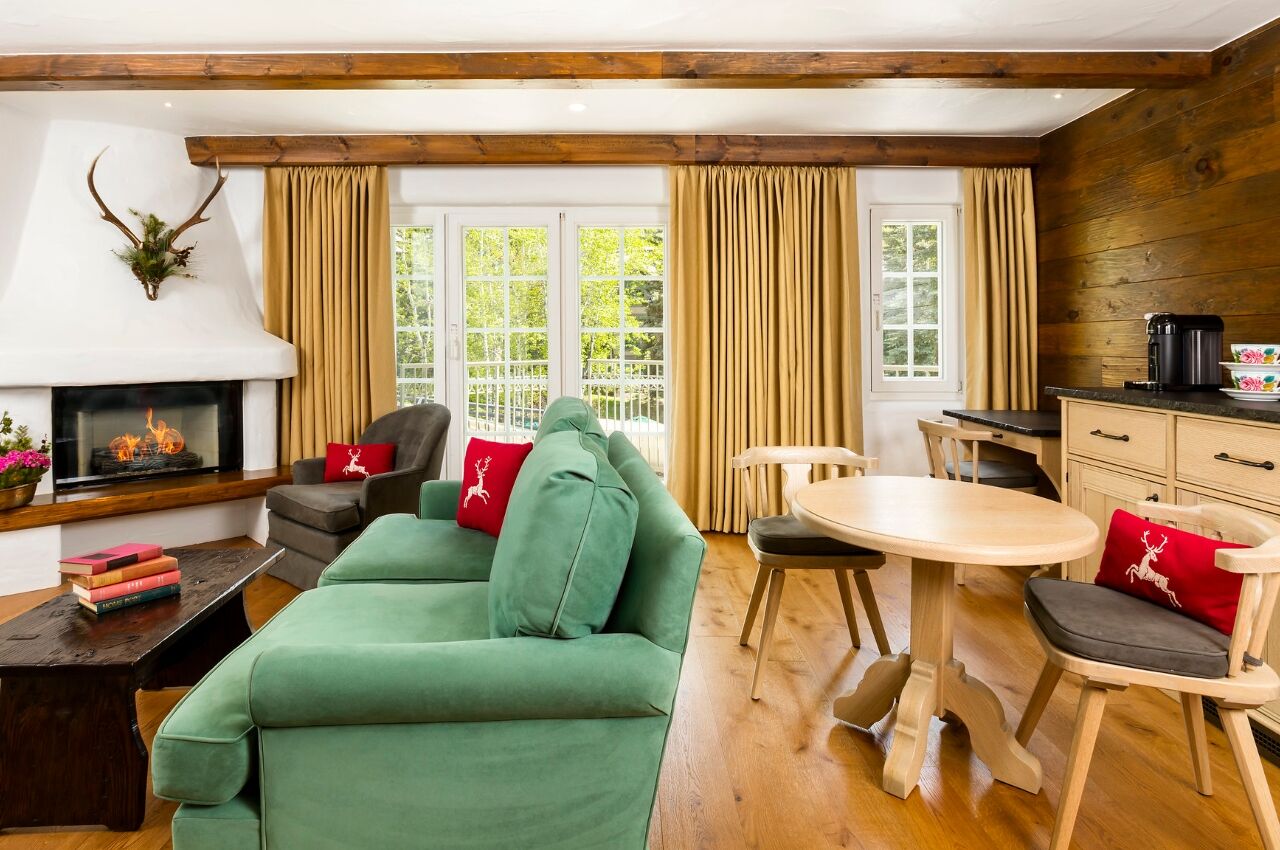 This interview has been edited for length and clarity.
Matador Network: What does your day-to-day look like?
Victor Rossi: It depends on the specific time of year, but our profession is becoming more and more in demand year-round regardless of the month. Our guest requests range from A to Z. Restaurant requests and transportation are common of course, but local Vail activities are the majority of what people need help to plan.
It's easy to describe Vail as idyllic, but how do you describe the town?
They modeled Vail after the classic Alpine European villages. Our hotel stands out as a warm, inviting lodge that would be a common sight in the Bavarian Alps. Vail has modernized over the years with heated cobblestone streets, electric buses, and high-speed lifts for quick mountain access. Shops and restaurants are plentiful and diverse. Vail caters to families, couples, business people, adventure seekers, or individuals seeking a relaxing, more solitary experience. Everyone can find what they're looking for with a vacation here.
The restaurants at Sonnenalp are very popular. Can you tell us about your in-house dining options?
We offer a diverse choice of dining at the Sonnenalp. With three premier restaurants and a fantastic popular lounge, we can satisfy every request without having to leave the comfort of the hotel.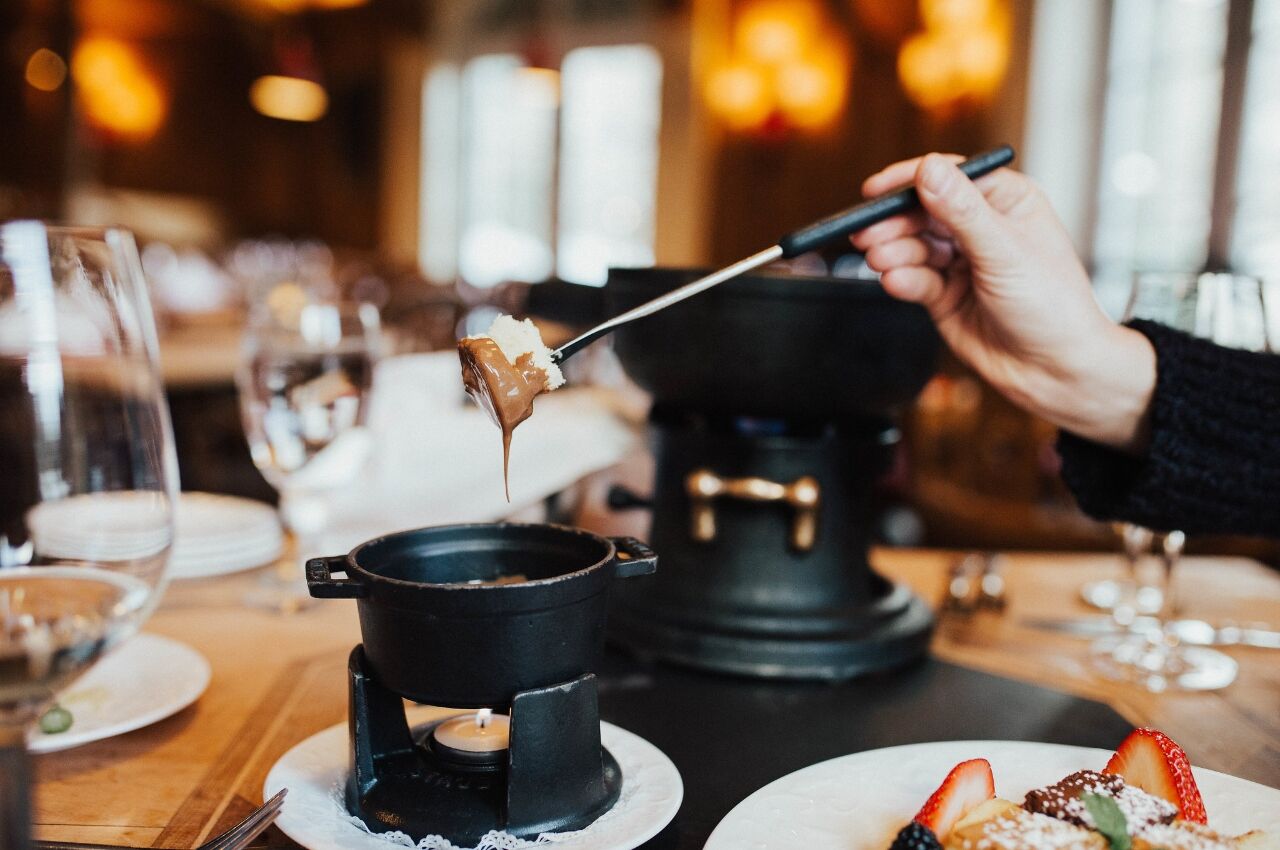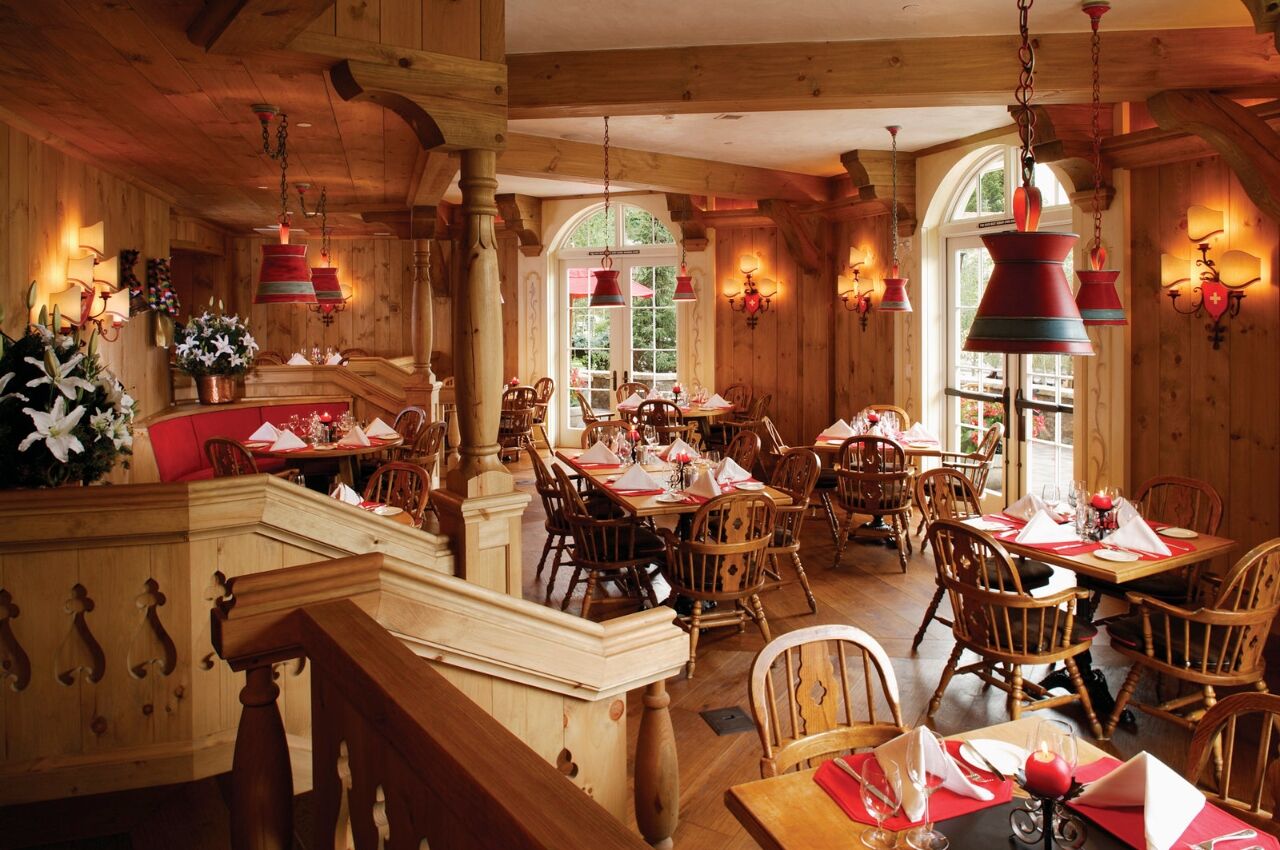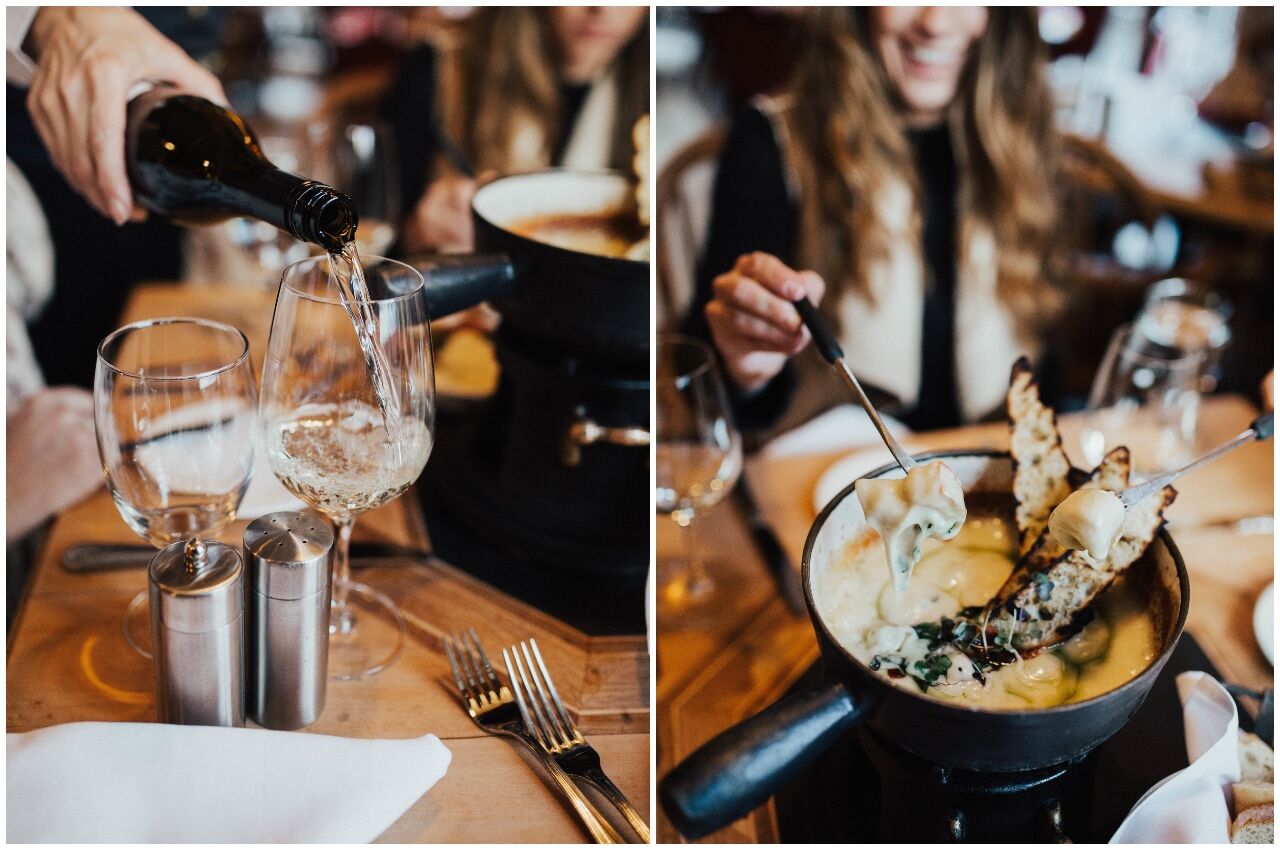 The Swiss Chalet specializes in Alpine-style cuisine, specifically raclette and fondue. It offers an ambiance that makes you feel like you're in a chalet in the Alps.
Bully Ranch is a pub-style restaurant with a Colorado, Western ambiance, and fantastic casual American cuisine.
Our Ludwig's Stuberl is a winter-only, seasonal dining experience with an elegant, romantic ambiance. It features locally sourced, regional American cuisine. We also have to mention our famous Ludwig's breakfast buffet, which is hands down the best breakfast in Vail.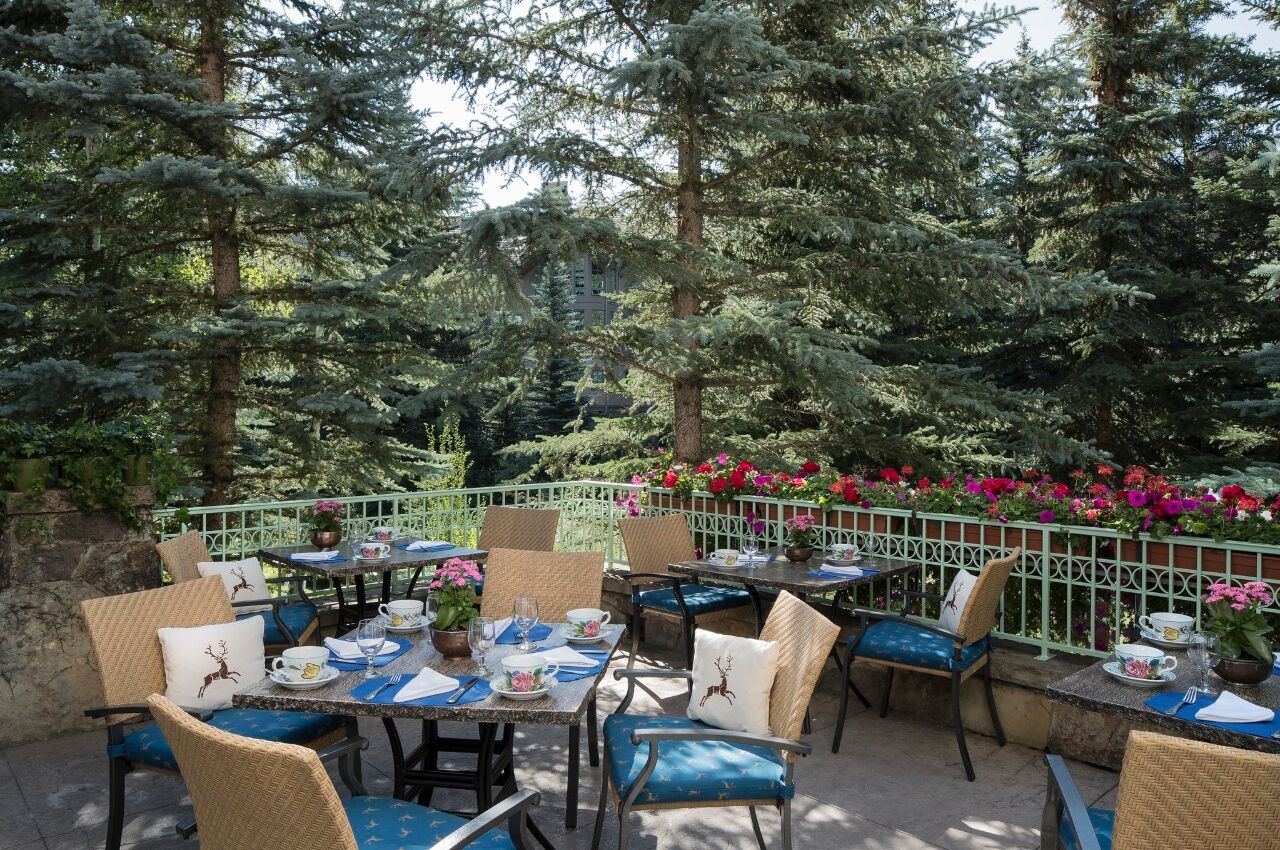 Our Harvest Restaurant, at our beautiful Sonnenalp Golf Club in Edwards about 13 miles away, offers fantastic regional American cuisine and the best views in the Vail Valley.
Finally, our King's club lounge has intimate couch seating, a roaring fireplace, live music, and some of the best drinks in town.
How does the hotel, and Vail in general, cater to families?
Our beautiful heated indoor and outdoor pools are popular with families. The indoor pool is in our elegant Sonnenalp Spa, so we urge "quiet time" for our relaxing spa guests.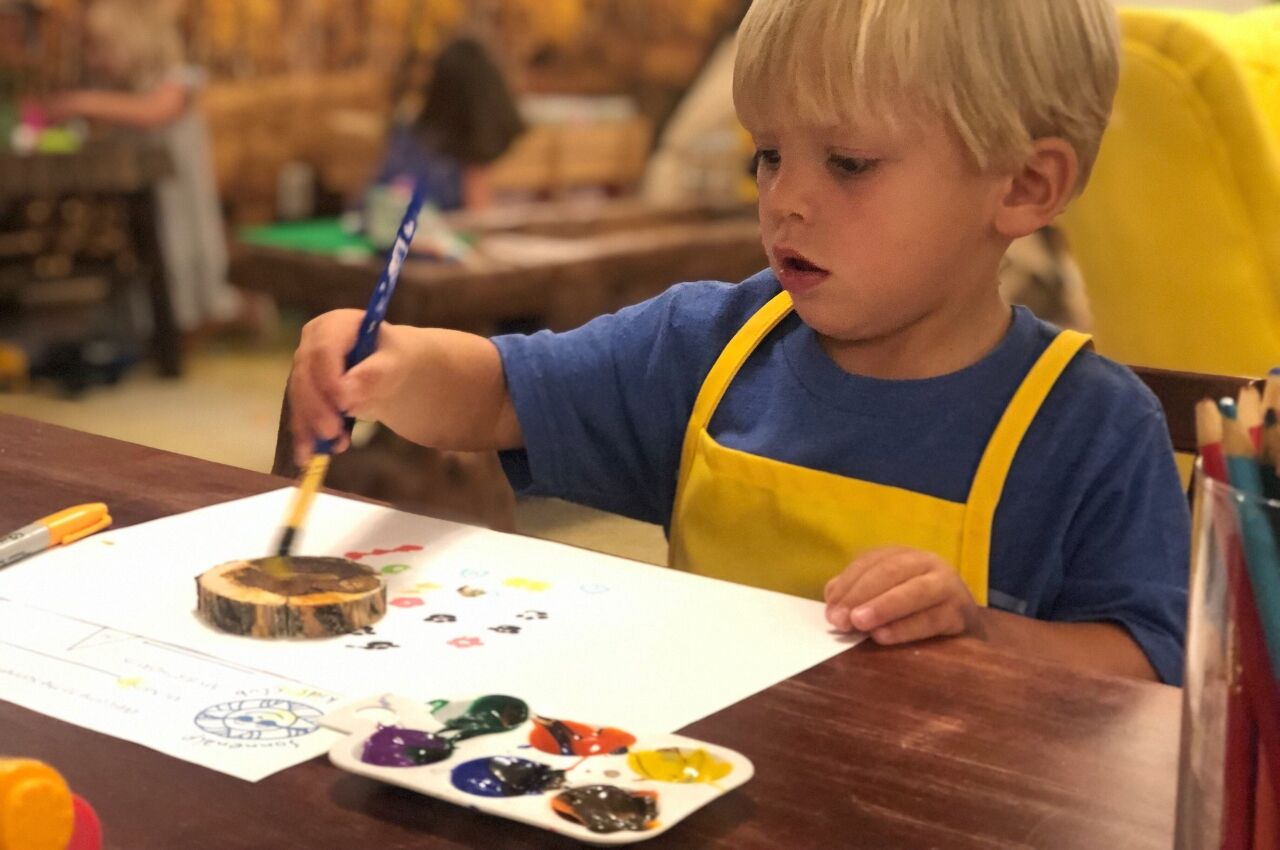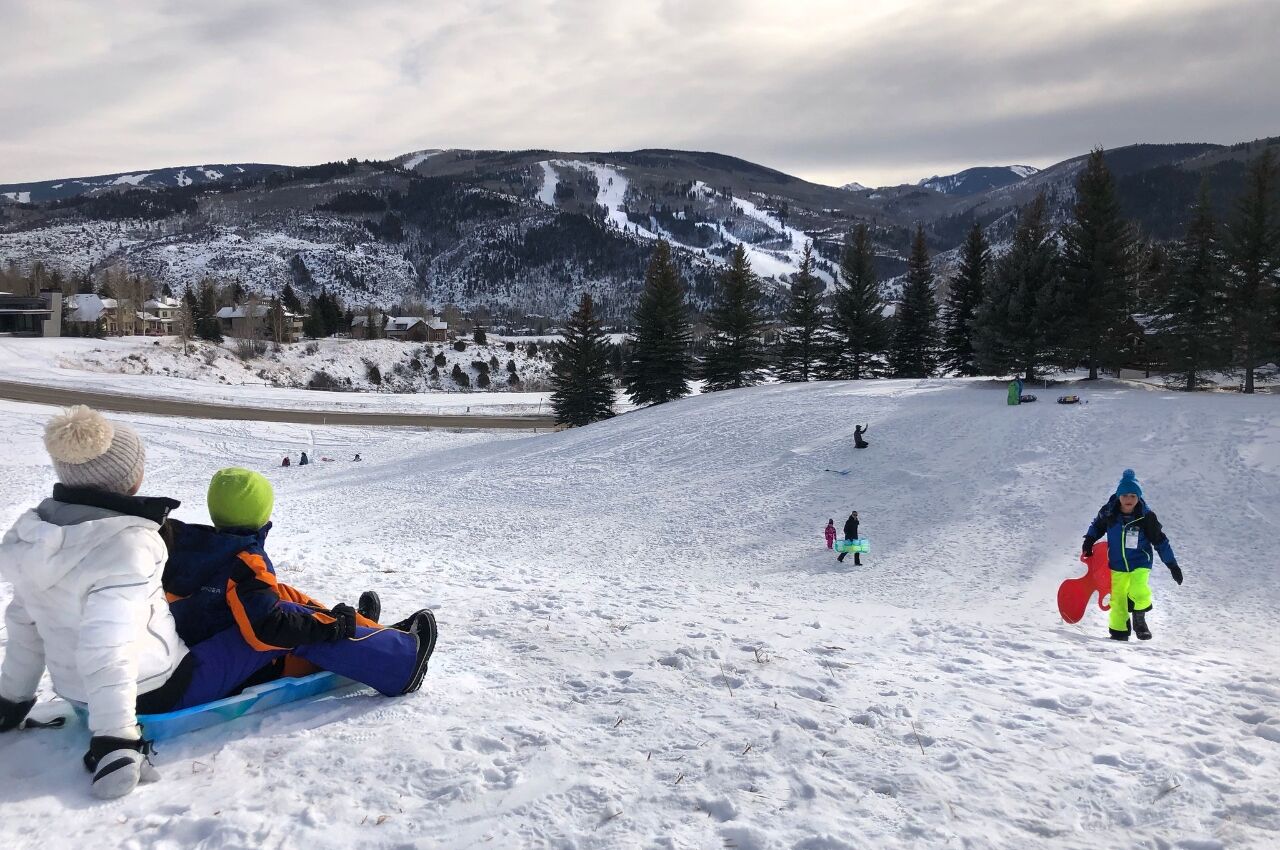 We also have a game room for kids to enjoy entertainment such as ping-pong, air hockey, and foosball. Our Sonnenalp Kidventures program runs nightly and is designed for kids aged four to 12. We offer creative arts and crafts, dinners, and movie nights. Special seasonal activities such as our firepit and smores, holiday cookie decorating, and the occasional visit of the Easter Bunny and Santa Claus are also popular with the little ones.
Vail has several great play parks all in beautiful mountain settings, snow tubing, and sledding in the winter. In summer you can enjoy kid-friendly creek walks, biking, and ATV and Jeep tours.
Where would you recommend for a romantic dinner in Vail?
Our wintertime Ludwig's Stuberl is one of the most romantic venues in Vail.
Another personal favorite is the classic French restaurant called The Left Bank. We have several great French restaurants in Vail, each offering something different. Also, the mountaintop dining at the Game Creek Restaurant is always a special experience.
The hotel is well known for its ski concierge. What's all included?
Our Sonnenalp Ski Concierge is more than just a ski valet. It is located in the charming Gorsuch Cafe at the base of the mountain at the bottom of the gondola.
The service includes transportation of gear to and from the hotel. We also store guests' belongings slope-side. The hotel partners with the best ski rental facilities in Vail and we can assist with any queries or requests.
What are some of the different activities people can enjoy outside of winter?
Most people know the classic statement that the ski mountain brings people to Vail, but it is the summers that keep us here.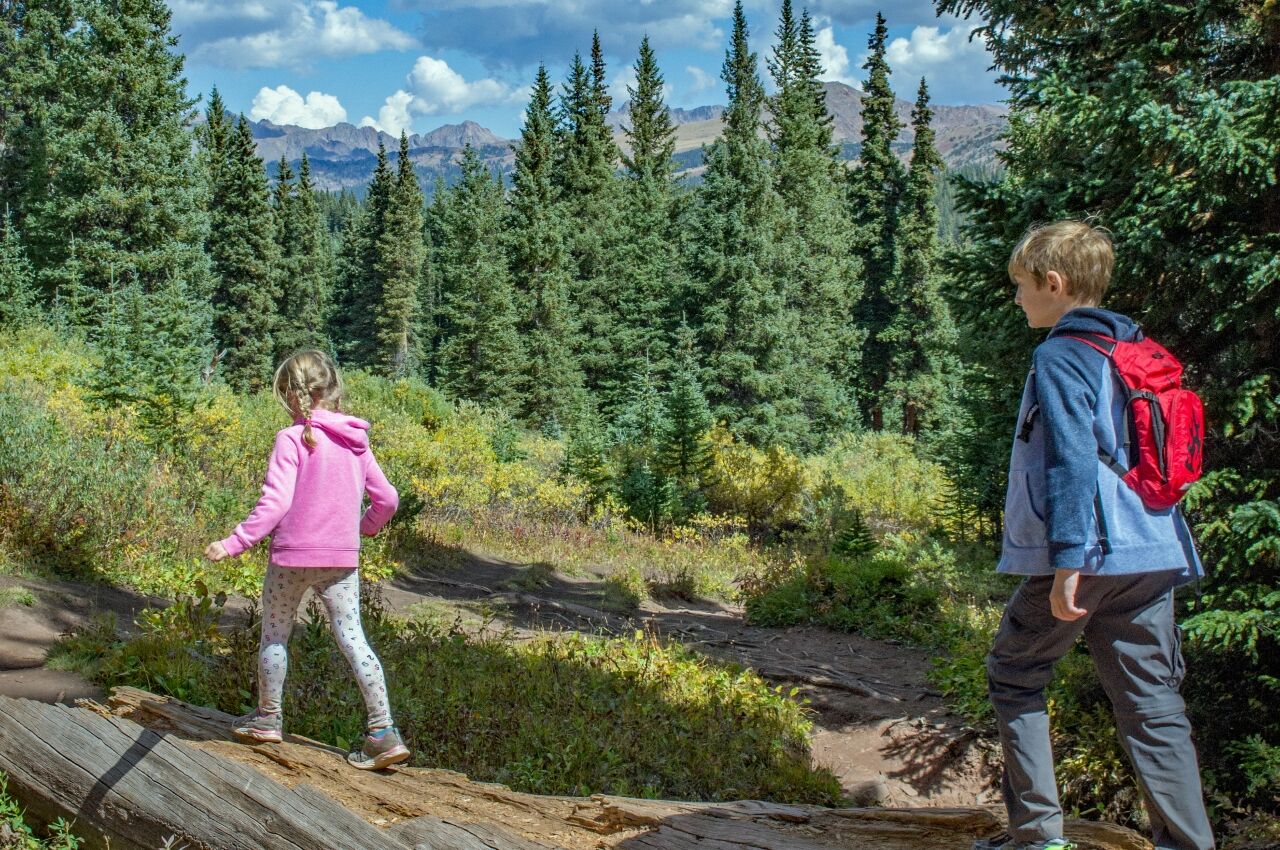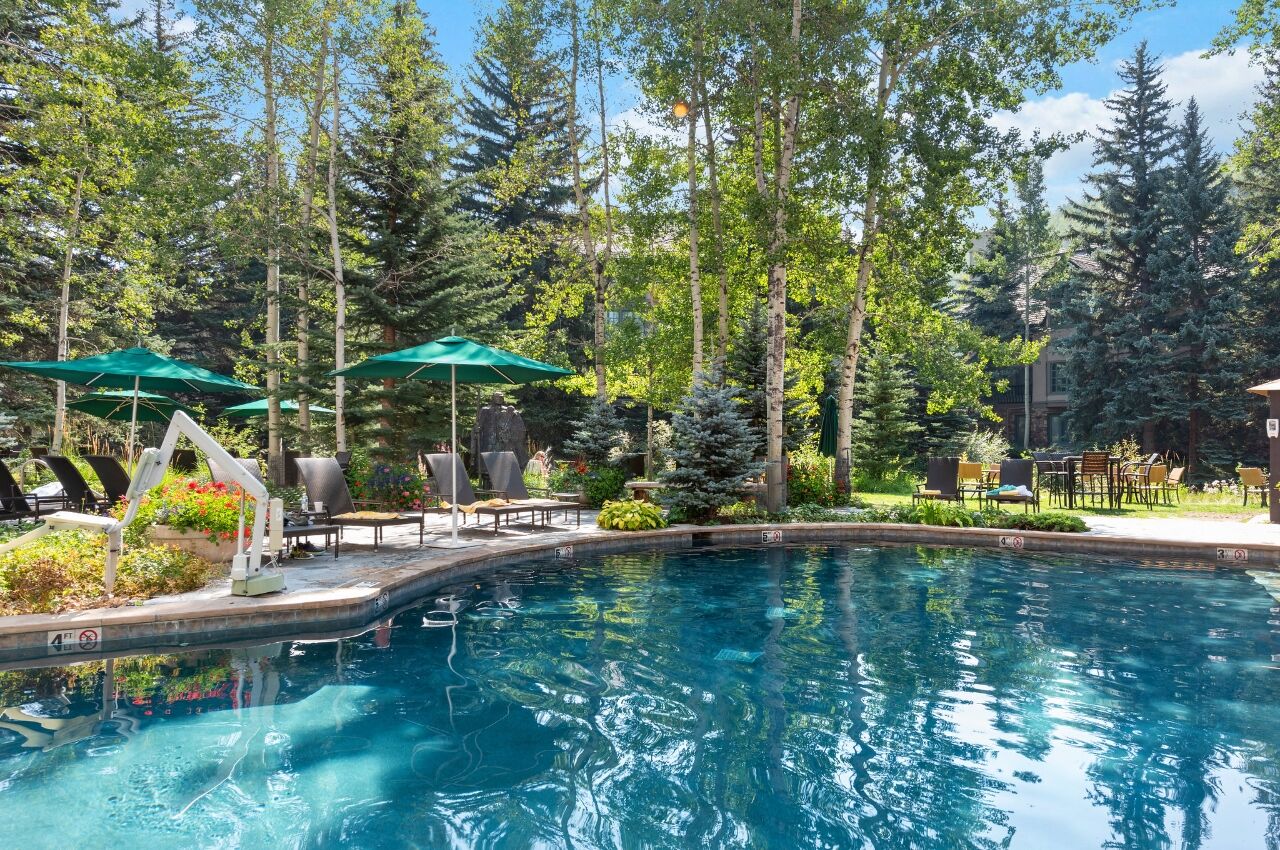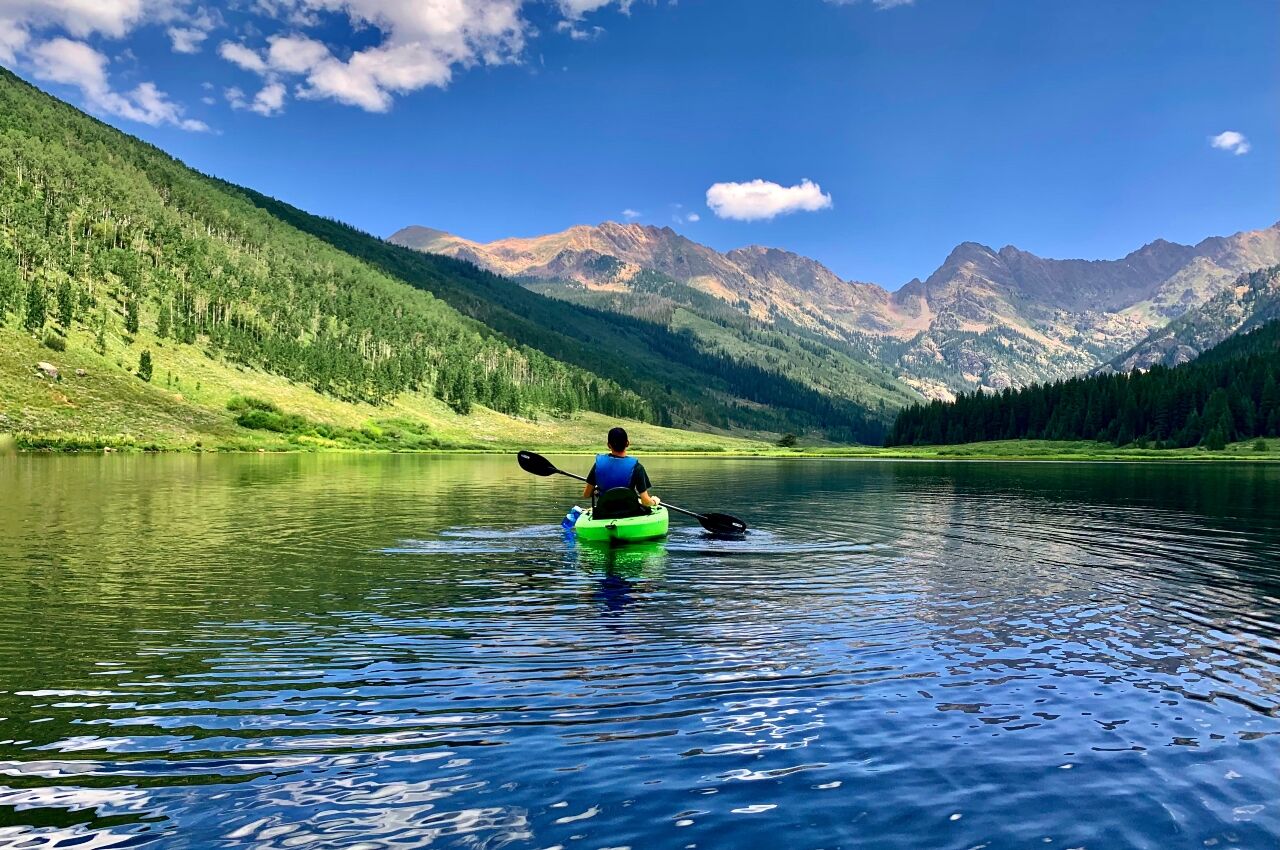 Outdoor highlights include the most spectacular hiking, from relaxing strolls to Colorado's 14ers. The mountain biking is some of the best in the world. We also have spectacular river rafting from class I/II to class V. Breathtaking (literally) zip-lining, horseback rides, rock climbing, caving, fly-fishing, golf, scenic railroad tours, and tennis.
There are also fabulous summer food and music festivals and the largest farmers market in the state of Colorado every Sunday just outside the hotel.
If a guest has a request, how far advance do you advise them to reach out?
Vail has become more and more popular due to all the reasons explained above and because of the recent boom in tourism.
We recommend giving our concierge team the opportunity to understand exactly what you're looking for. When making dinner reservations, I recommend reaching out as far in advance as you can. Many of our guests give us two or more months' notice. In many cases, at least one month is required. Of course, we will do everything we can if given less notice, but using the one-month rule is advised.
What did you think of this story?