7 Iconic Hotels in Vienna's Trendiest Neighborhoods
Vienna is known as the world's "most liveable city." That said, where to stay in Vienna can be one of the most important aspects of planning your trip as it affects not only the character of your vacation but also how much of Vienna you can experience. Vienna hotels range from cozy bed and breakfasts, traditional Austrian hotels to luxurious iconic five-star establishments. Here are some of the top suggestions for a city stay.
Getting around Vienna
Vienna is sprawling, so get ready to do plenty of walking — or take advantage of the public transport options. The Vienna transport network consists of U-Bahn (subway), S-Bahn (suburban railway), buses, trams, and trains. Purchasing a Vienna City Card is recommended. It offers unlimited access to Vienna's public transport system, entry to over 220 attractions, and discounts of up to 50 percent on many Vienna sights and tours.
We hope you love the Vienna hotels we recommend! Just so you know, Matador may collect a small commission from the links on this page if you decide to book a stay. Listed prices are accurate as of the time of publication.
DO&CO Hotel Vienna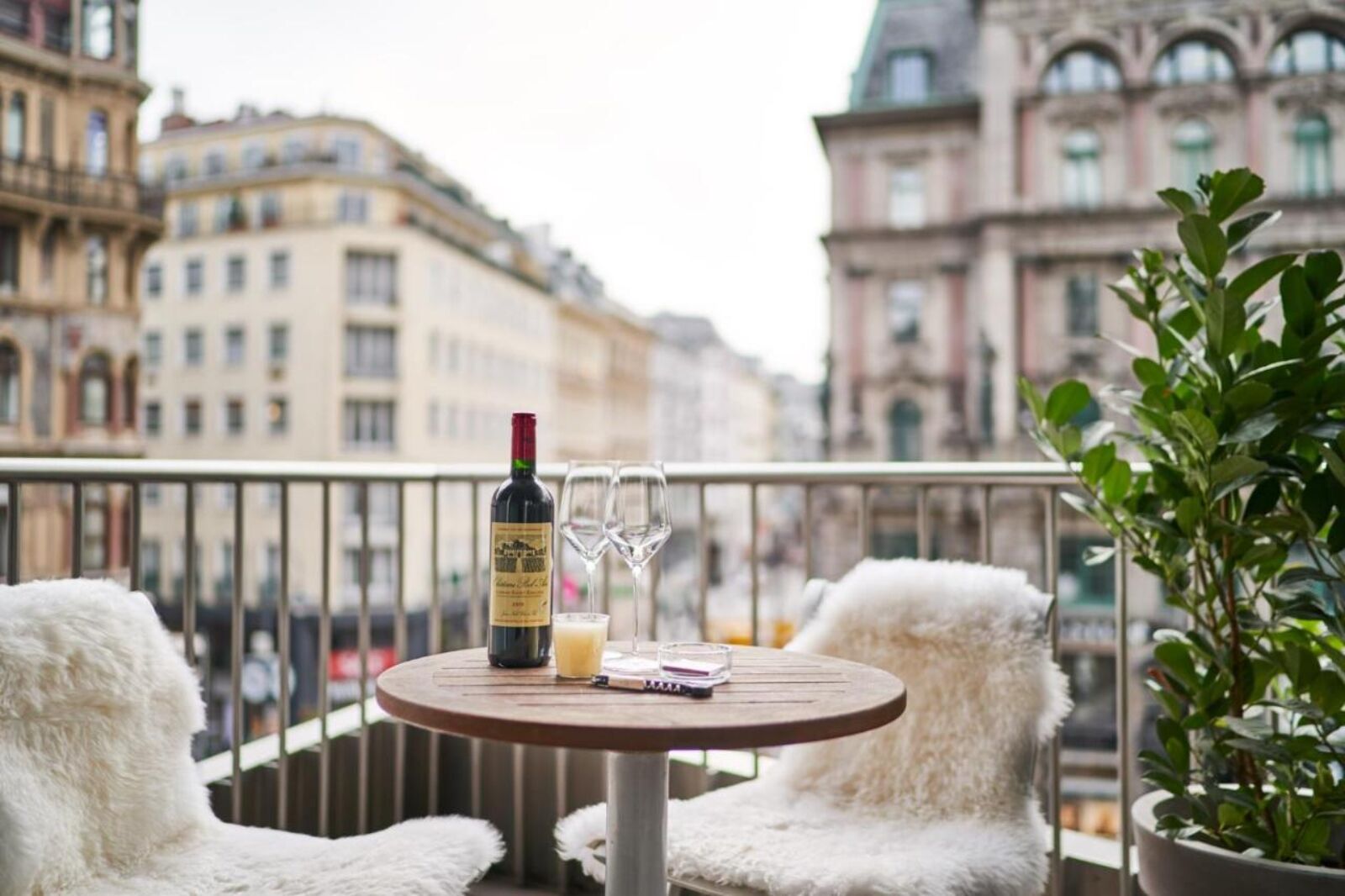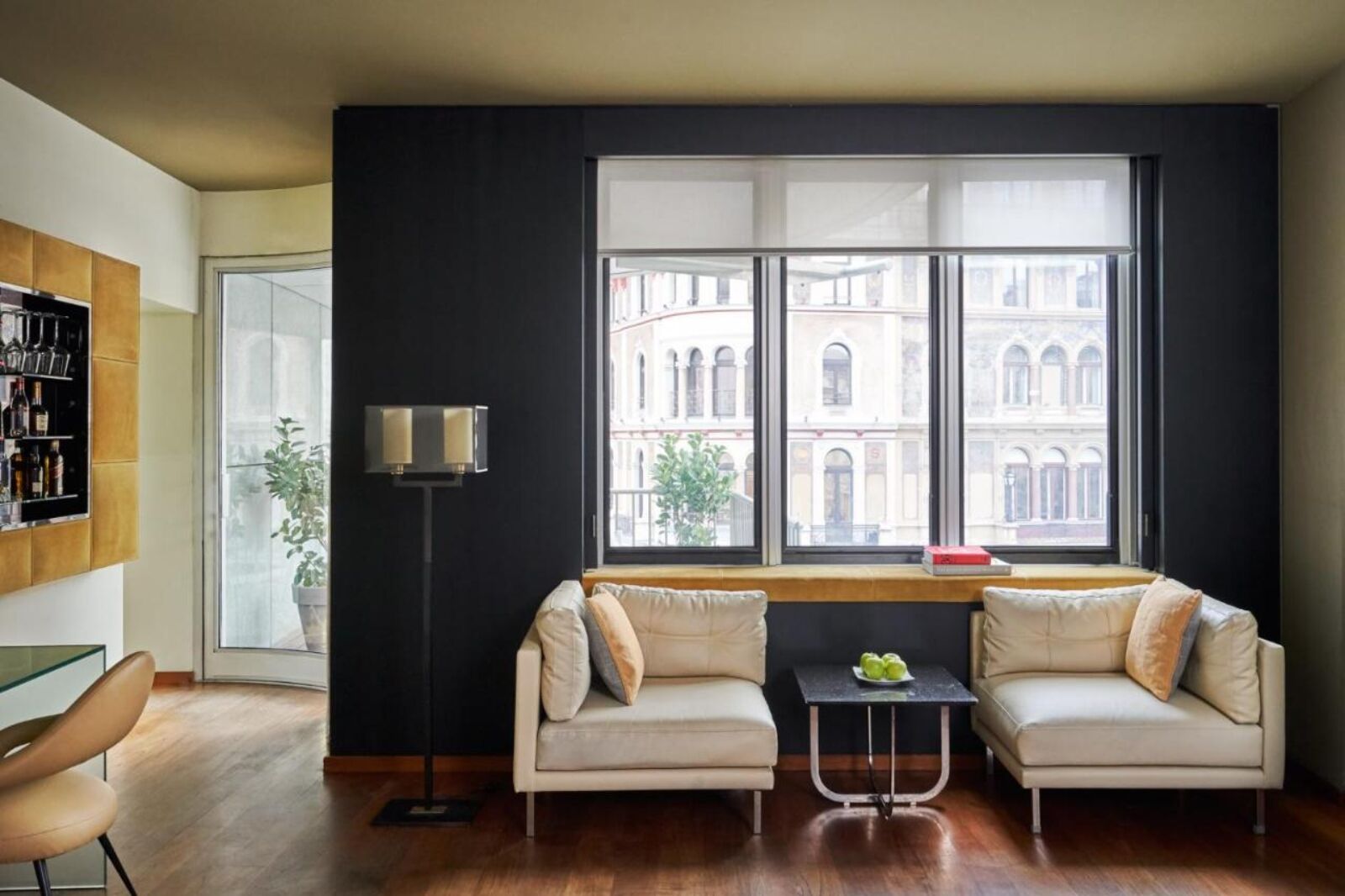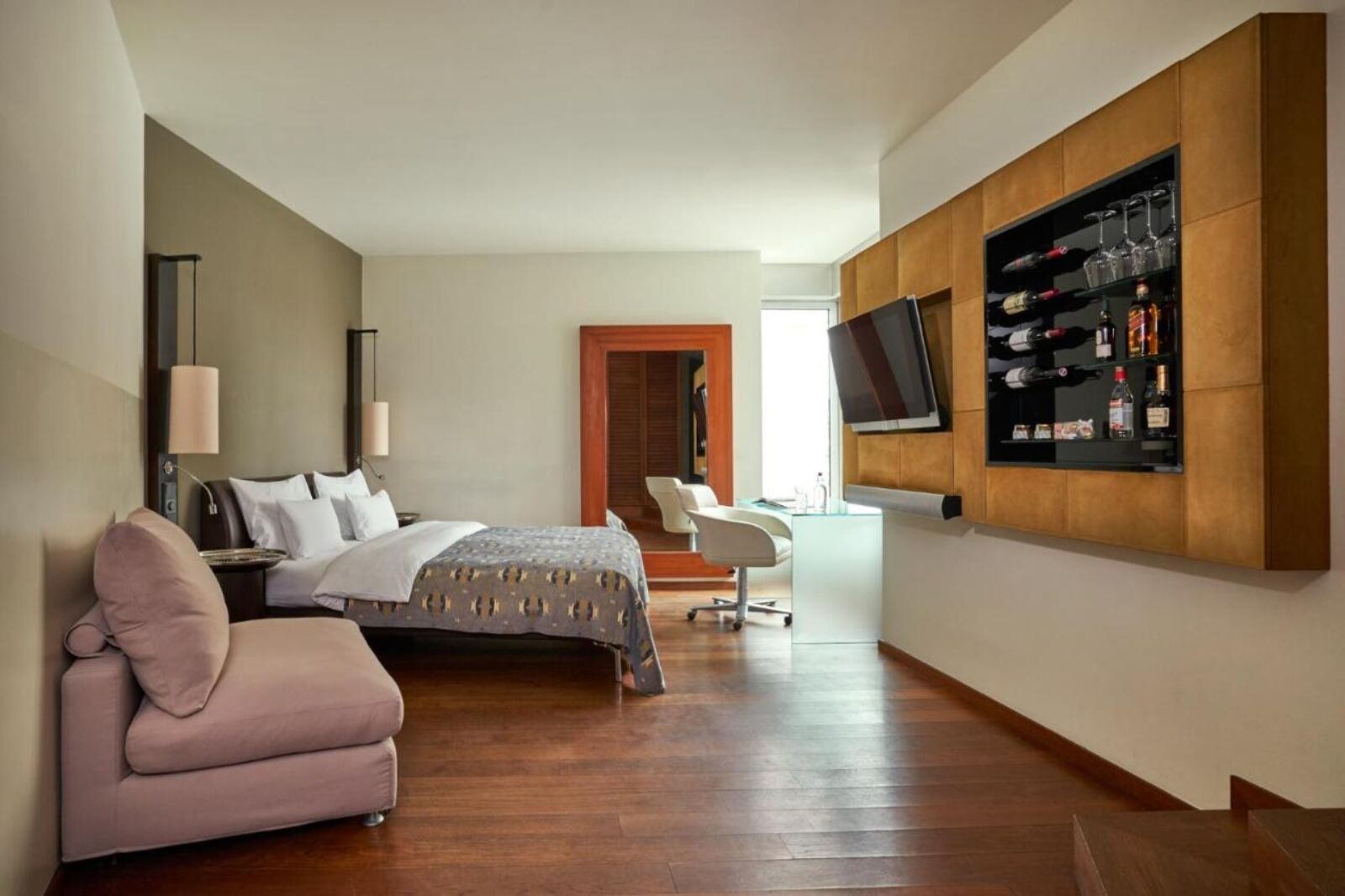 Five-star DO&CO Hotel Vienna looks onto St Stephen's Cathedral and blends traditional Austria with modern Vienna. Set in the historic center's main square, Stephansplatz, the Gothic cathedral is so close you'll feel like you can reach out and touch the spire. Its location can not be beaten. Hofburg Imperial Palace, the Albertina, the Museums Quartier, concert halls, coffee houses, and theatres are all a short stroll away.
Soaring high above the city, this architectural masterpiece commands attention with its contemporary and luxurious interiors. Unmatched views from floor-to-ceiling windows offer guests the perfect place to relax and watch the city go by. Sprawling over four floors, the hotel's 43 rooms and suites are artfully designed with touches such as travertine stone, ochre suede wall panels, and teak floors. The stunning ensuites have walk-in rain showers and Italian-brand, ETRO, toiletries.
Amenities at DO&CO Hotel Vienna
Free WiFi.
Room service.
Concierge service.
Airport transfers.
Private parking.
On-site resturant.
Where: Stephansplatz 12, 1010 Wien
DORMERO HoHo Wien
If you are looking to stay somewhere unique outside the center check out DORMERO HoHo Wien. It towers over the city located in one of the tallest wooden skyscrapers in the world. The building has been constructed from 75 percent wood and interior walls and ceilings are also made from spruce wood.
This is a great place to stay if you are traveling with a family. It's located in a quieter area than the city center but you can easily travel there in 30 minutes on an excellent train service. Although each room, suite, or apartment has one bed, having access to a kitchen when traveling with children is a huge bonus. In keeping with the forward-thinking sustainable design, rooms are modern with technologically smart amenities.
Amenities at DORMERO HoHo Wien
Free WiFi.
Room service.
Concierge service.
Airport transfers.
On-site bar.
Where: Wangari-Maathai-Platz 1, 1220 Wien
Hotel Josefine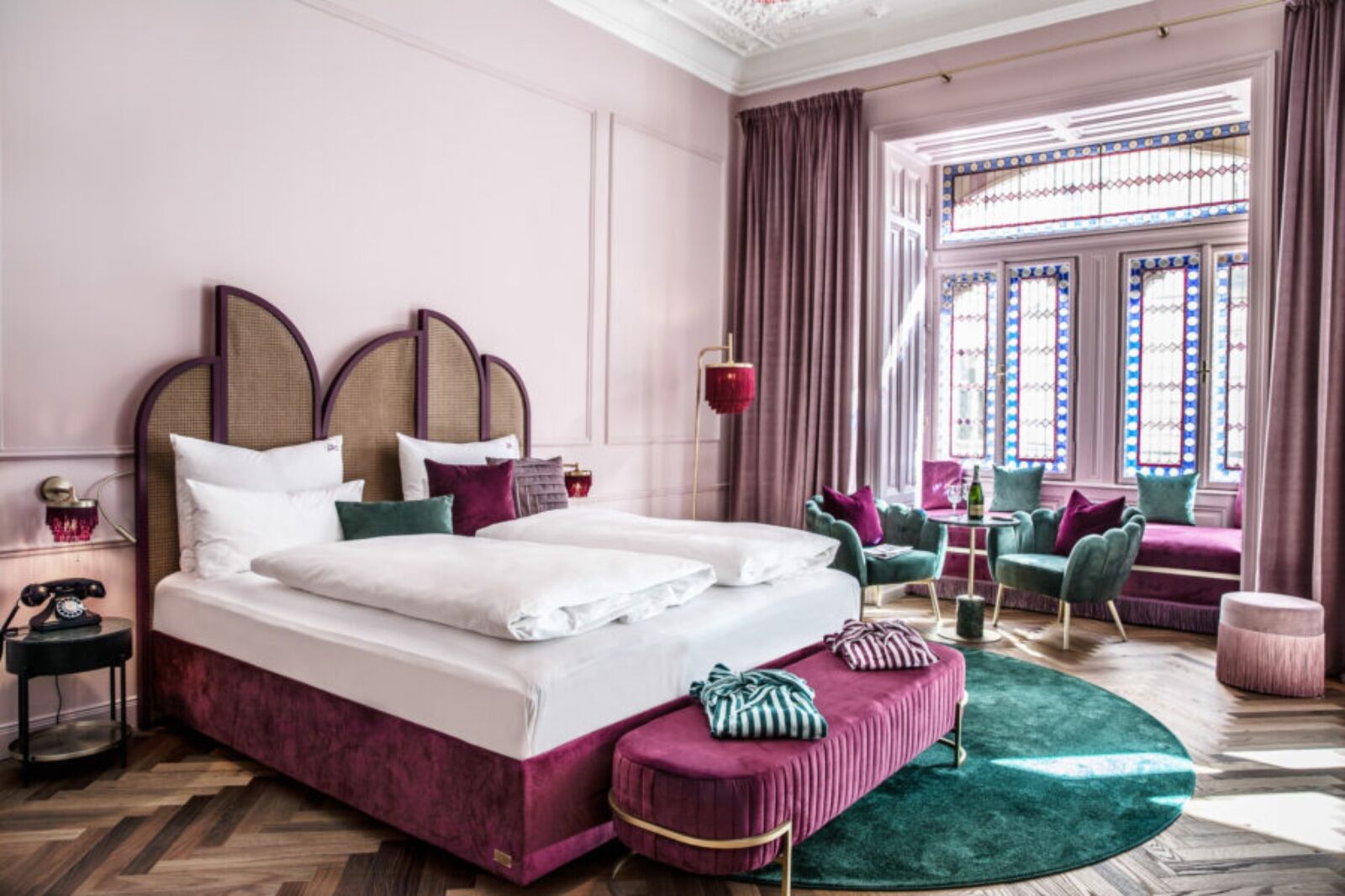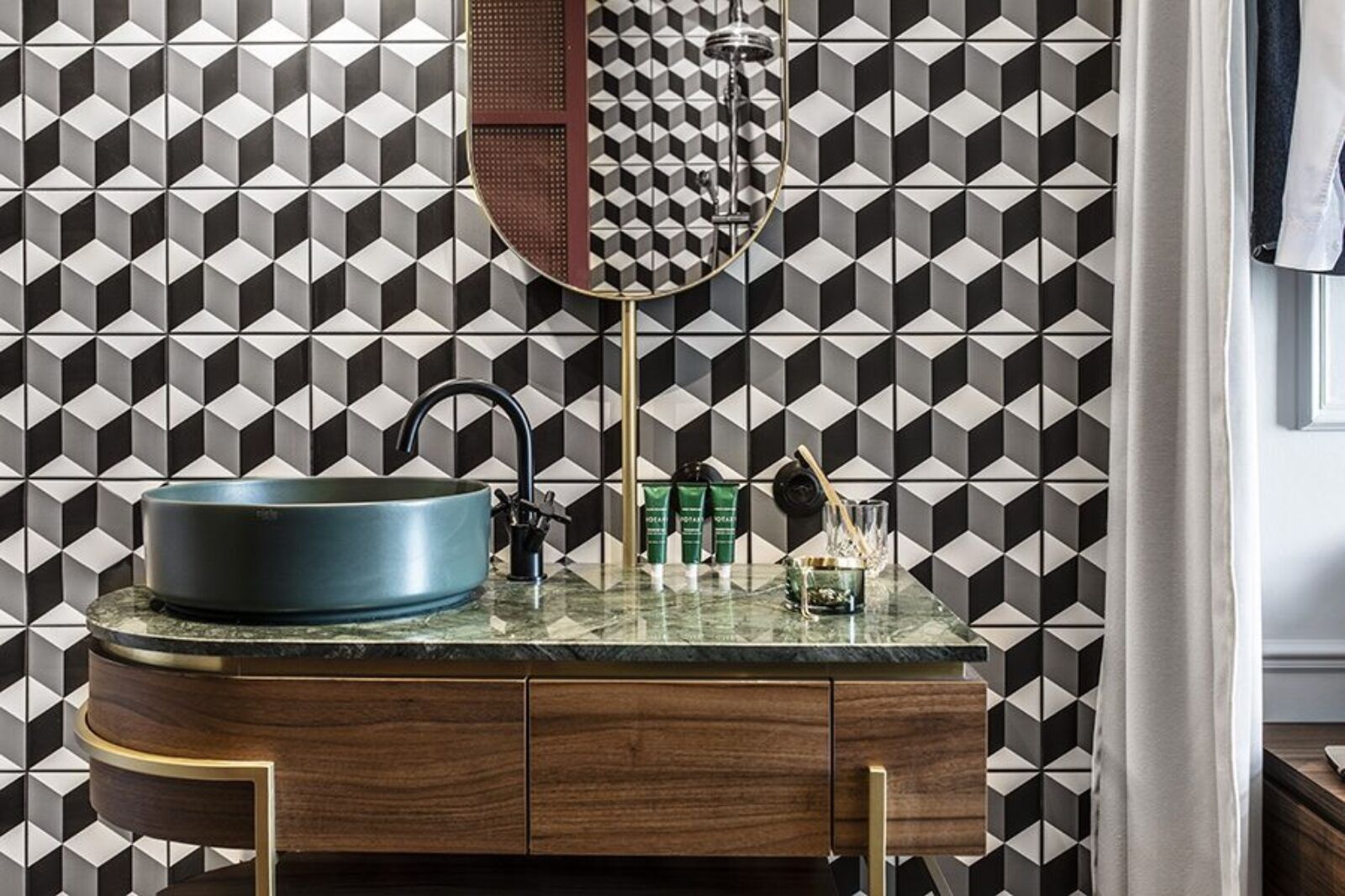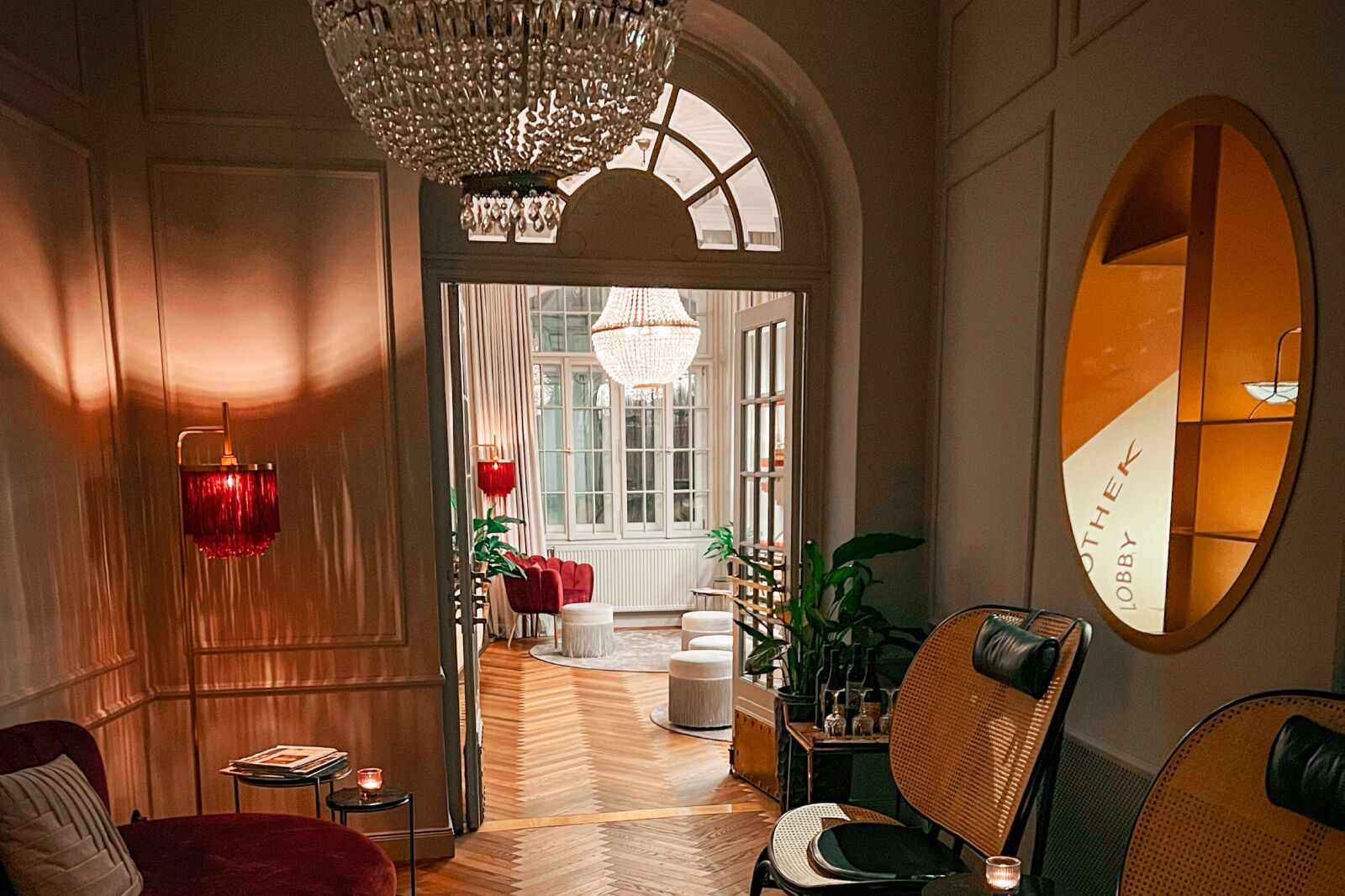 Hotel Josefine is centrally located in Esterhàzygasse in Vienna's 6th district. The hotel has recently undergone a revamp that has preserved the hotel's famed founder Josephine de Bourblanc's surrealist vision. Architect Daniel Hora has masterfully renovated the iconic Gründerzeit building, blending Art Déco style with sixties elements and a Viennese interpretation of burlesque.
The luxurious interior is accented with velvet upholstery, brass fixtures, green marble, Viennese wickerwork, and crystal chandeliers. Each of the hotel's 49 rooms have individual quirks, which coupled with the luxurious decor means staying here is more of an interactive experience rather than a standard place to rest your head.
Amenities at Hotel Josefine
Free WiFi.
Room service.
Concierge service.
Airport transfers.
On-site cocktail bar.
Where: Esterházygasse 33, 1060 Wien
Hotel Sacher Wien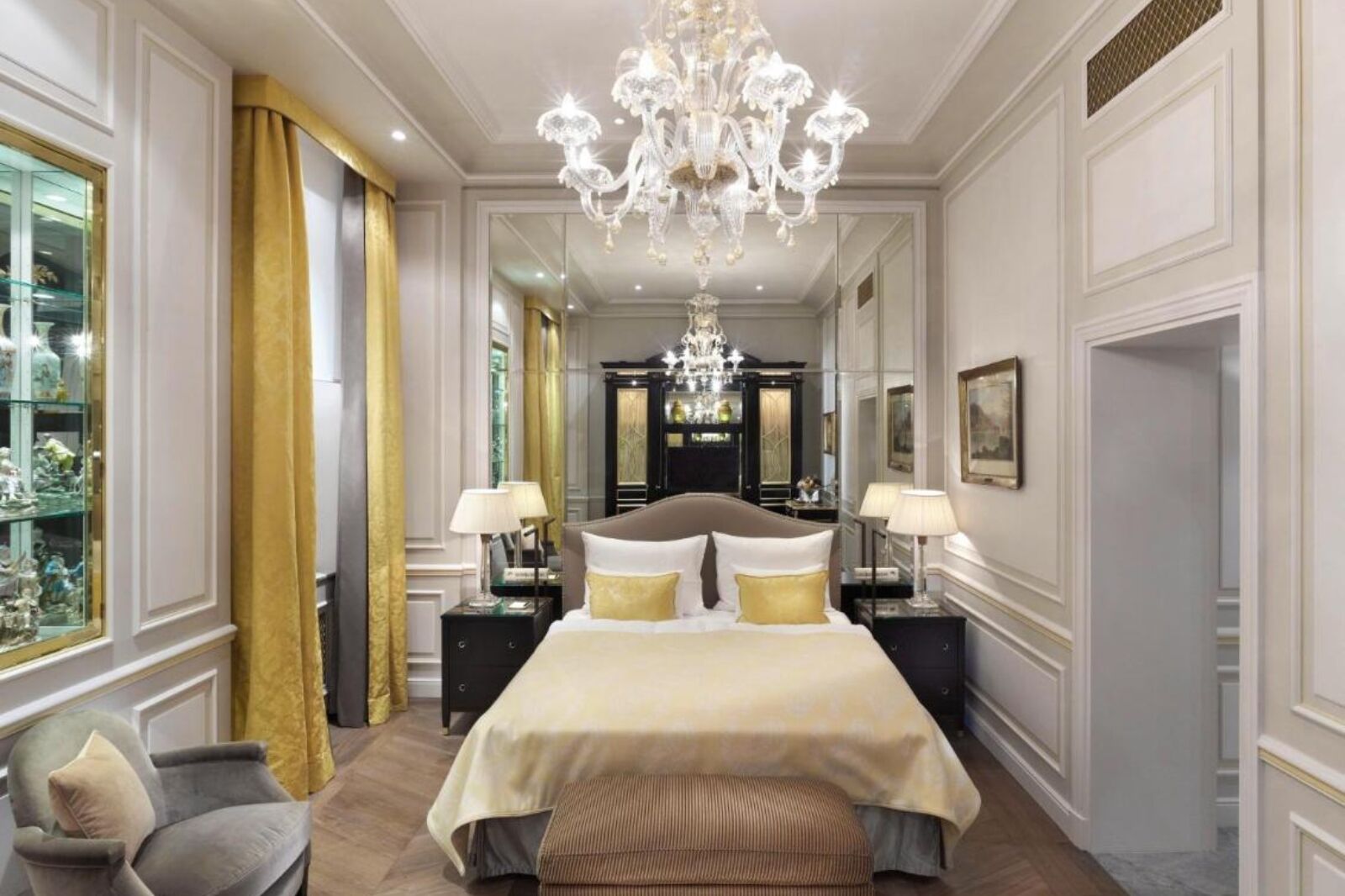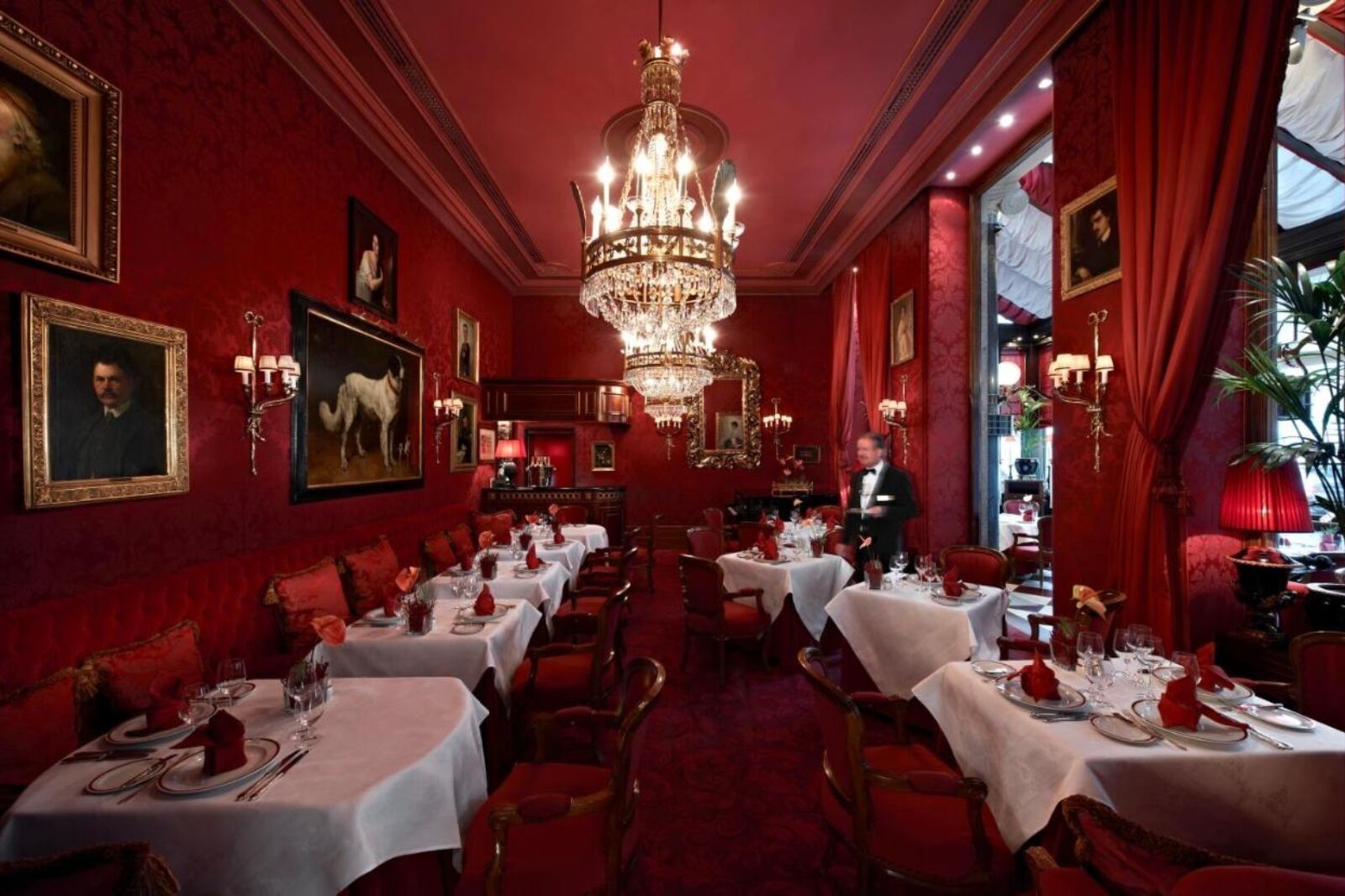 The traditional Hotel Sacher is located in the heart of Vienna, opposite the State Opera and right next to the Kärntner Straße. The iconic business is the only remaining family-run luxury hotel in the city. Since it opened in 1876, it has been beloved for its historical ambiance, excellent restaurant, and central location. All main city attractions are 10 minutes away on foot.
The hotel occupies sixth floors with rooms richly decorated in greens, golds, and taupe combining old-world elegance with modern touches. The suites are the height of luxury with balcony views over the Opera House or Albertina Museum. All rooms have a handy tablet that offers superb information about city highlights and about the hotel. Guests are also provided with a portable WiFi device to use when exploring Vienna.
Amenities at Hotel Sacher Wien
Free WiFi.
Room service.
Concierge service.
Airport transfers.
On-site bar.
Kids club.
Fitness center and spa.
Where: Philharmoniker Str. 4, 1010 Wien
The Guesthouse Vienna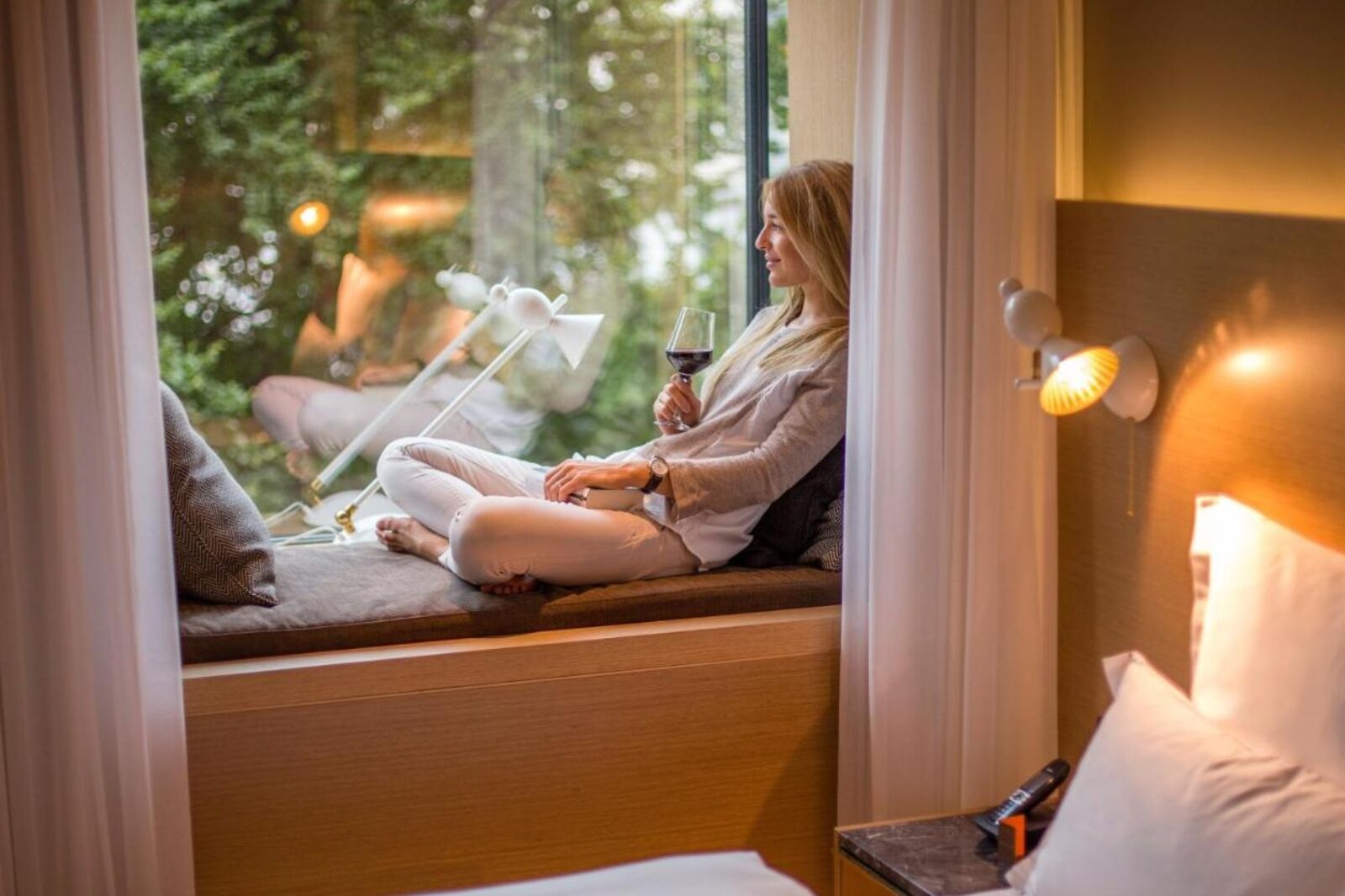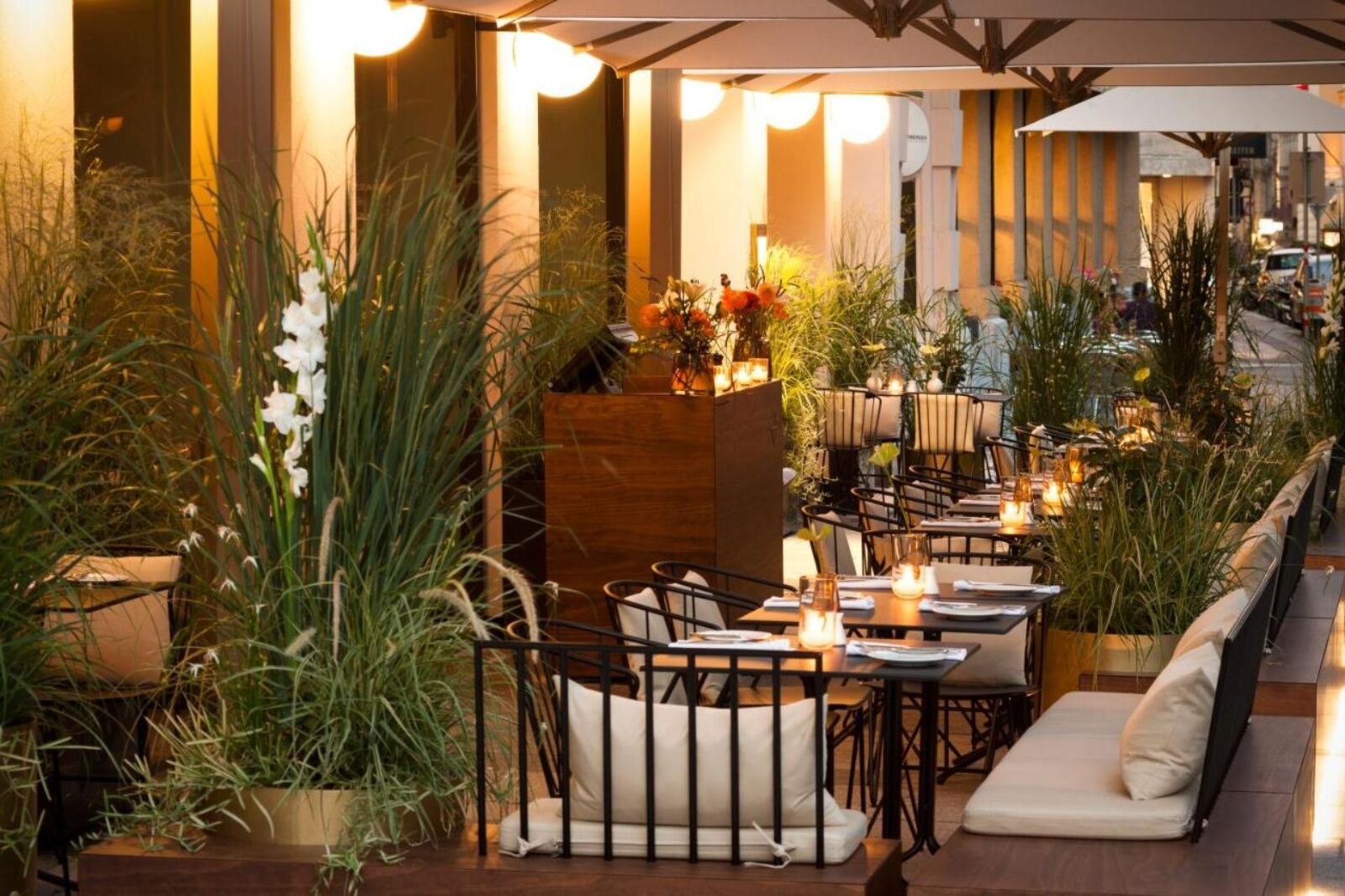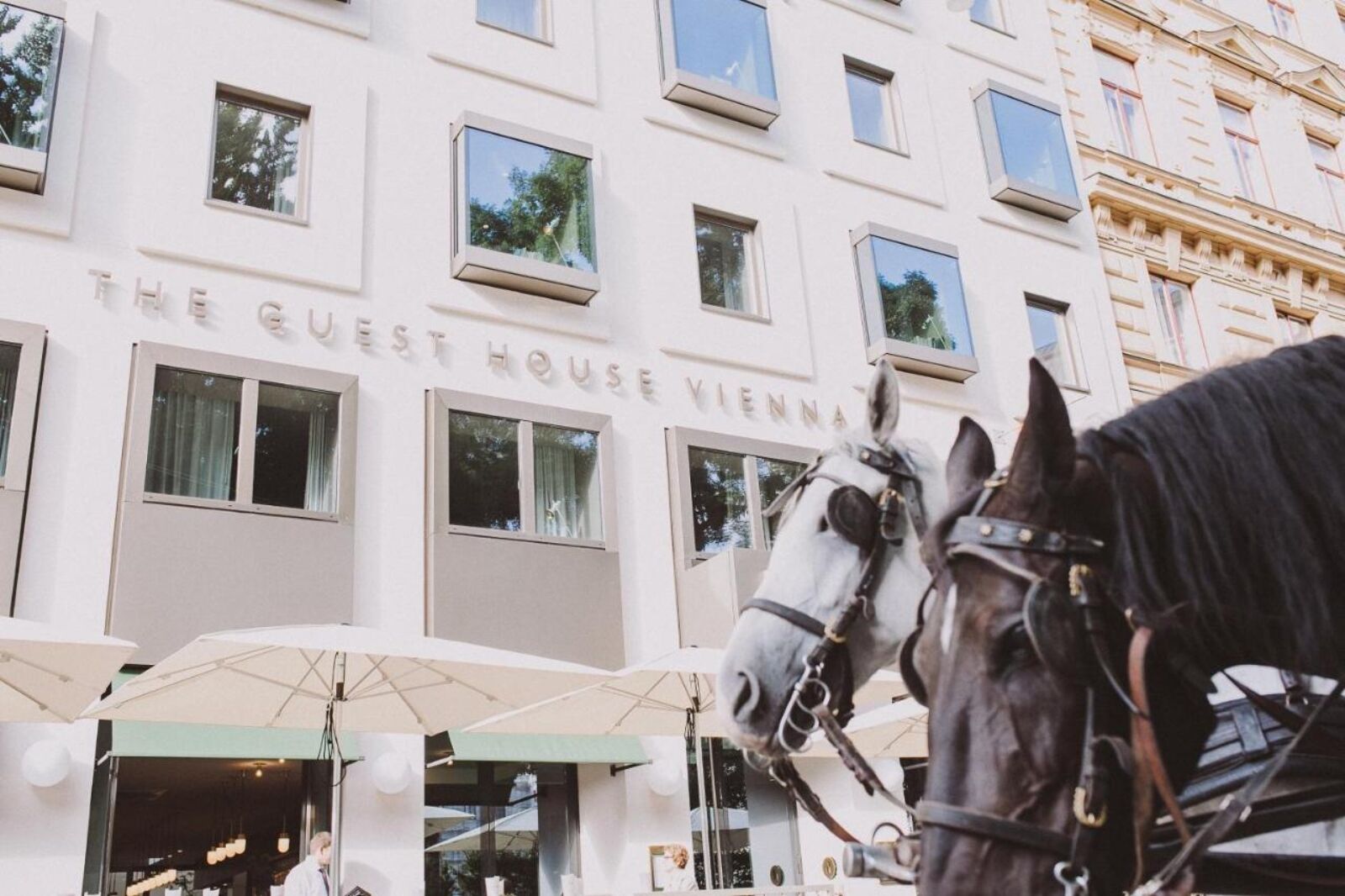 The building of The Guesthouse Vienna was once a youth hostle. The 1960s building has been transformed by local architect Arkan Zeytinoglu into Vienna's most affordable quality hotel.
The guesthouse set over six floors with four different types of light and airy rooms. Extra touches such as a range of local wines can be enjoyed free of charge while people watching from the large windows. The soundproof windows are a huge bonus in the city center and the rooms are dressed with classic furnishings including locally made textiles. There is an emphasis on supporting local businesses at The Guesthouse. Baked goods, coffee, wine, and soaps are made exclusively for the hotel.
Amenities at The Guesthouse Vienna
Free WiFi.
Concierge service.
Airport transfers.
On-site bar.
Private parking.
Where: Führichgasse 10, 1010 Wien
Hotel Beethoven Wien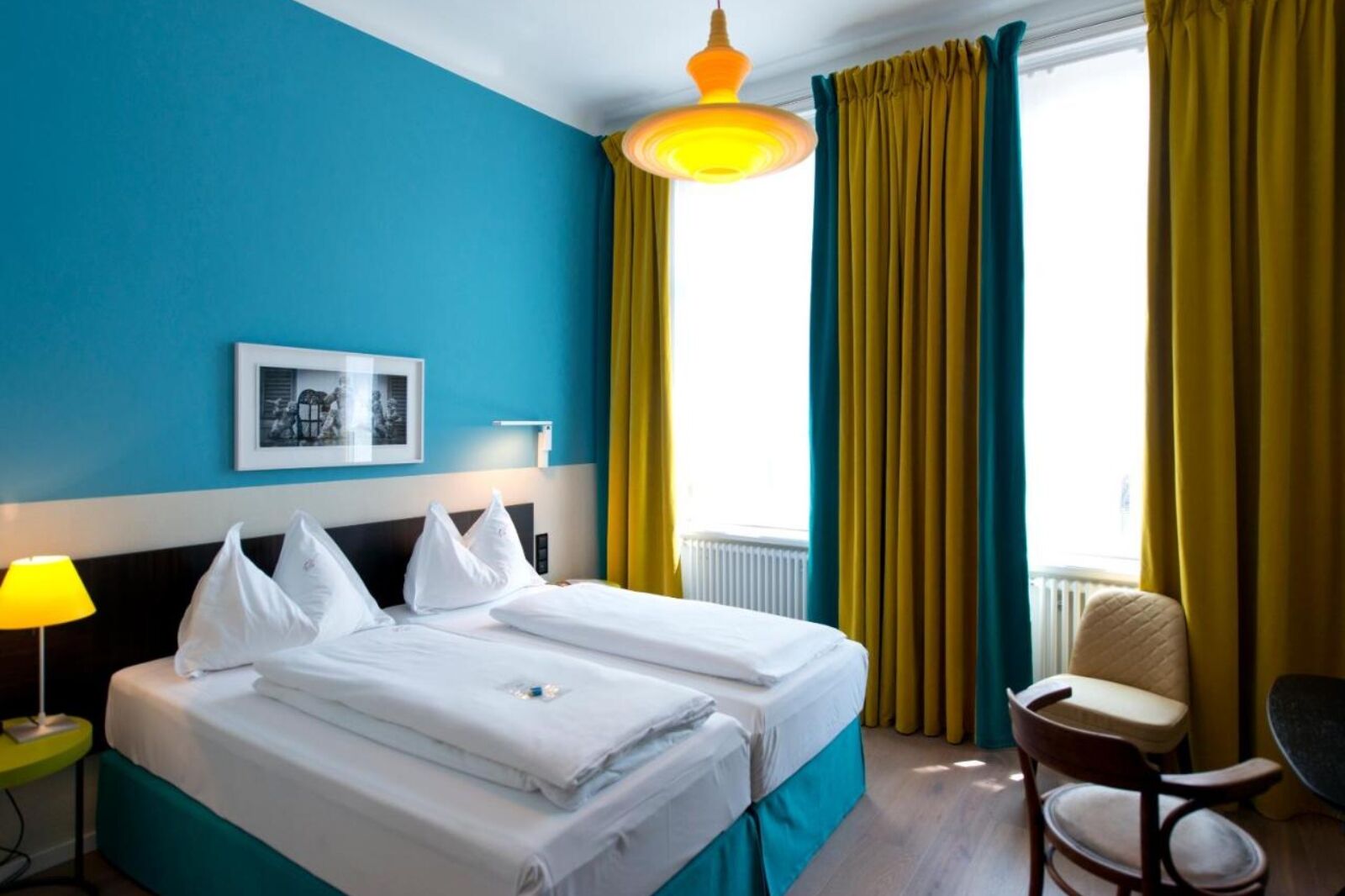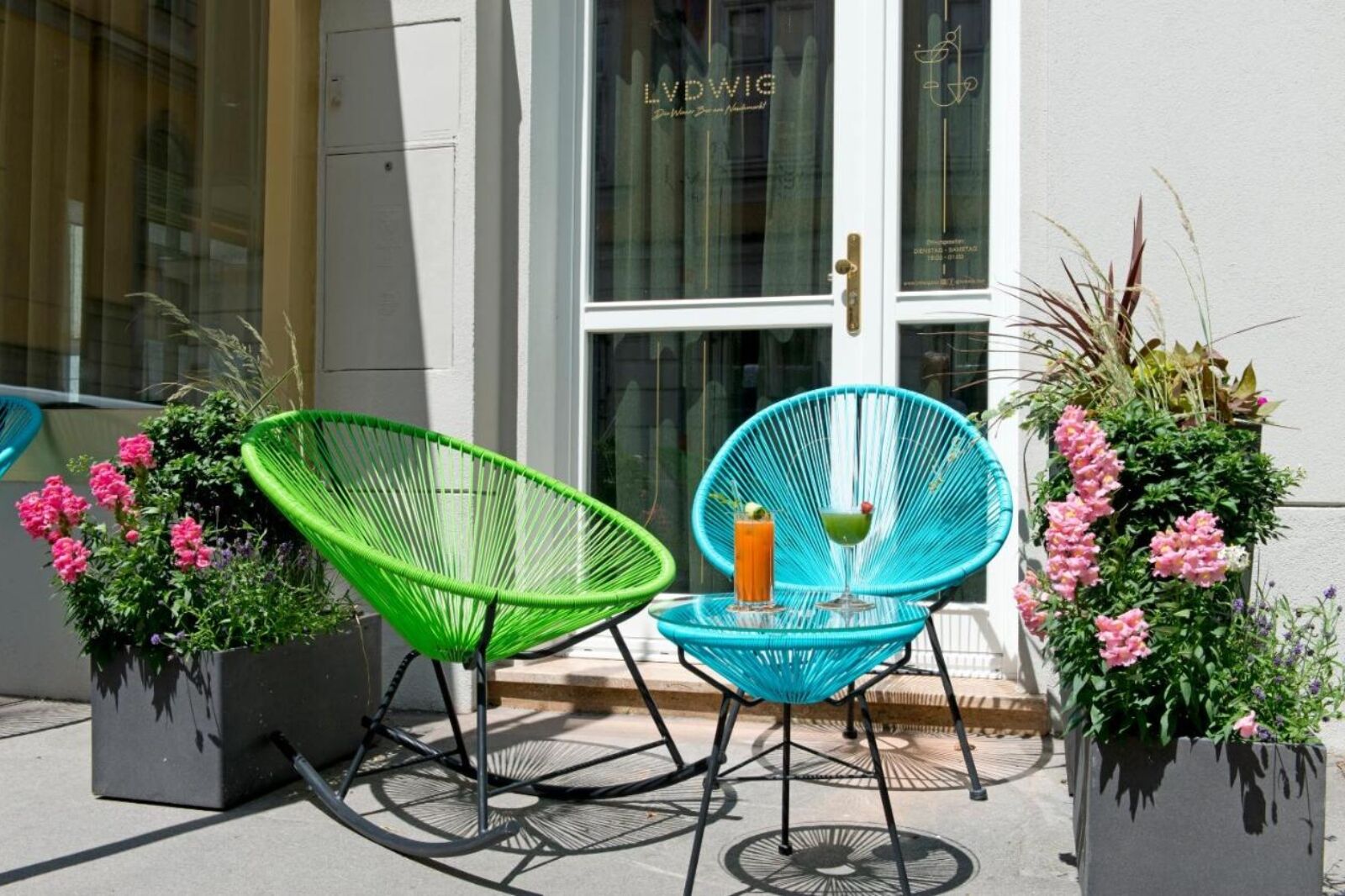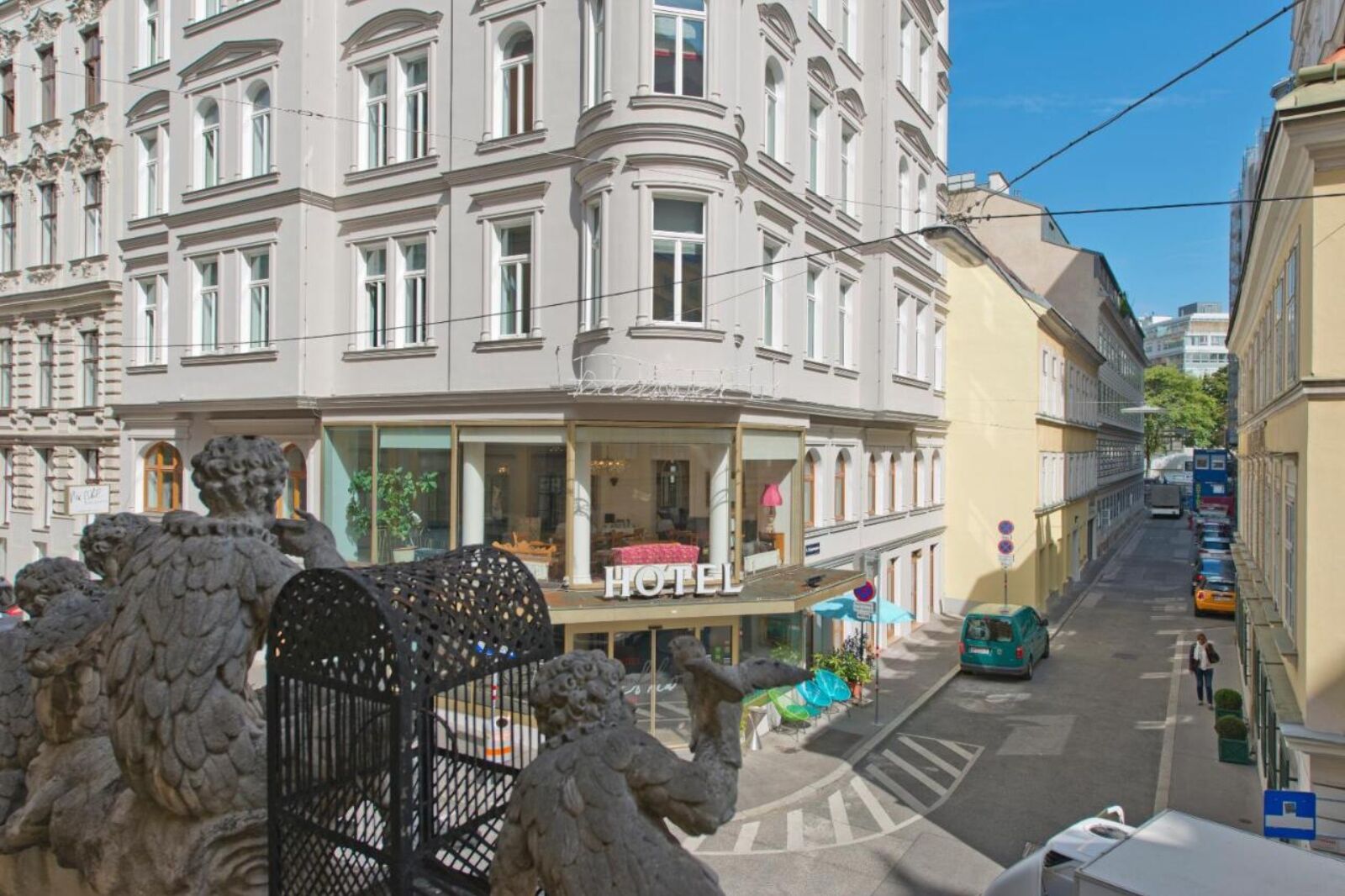 Boutique hotel, Hotel Beethoven Wien is tucked behind the Theater an der Wien and once homed the composer Beethoven while he was writing the opera Fidelio. In a neoclassical building the hotel's location could not be better for music lovers. It's minutes from all big concert halls.
Over six floors rooms are uniquely and individually designed. Each of the floors has a different theme from Beethoven, Vienna coffeehouse culture to the Theater an der Wien. Quirky touches such as retro phones and antique furniture mirror the hotel's deliberate mix-match yet chic interior.
Amenities at Hotel Beethoven Wien
Free WiFi.
Airport transfers.
Family-sized rooms.
Private parking.
Pet friendly.
Where: Papagenogasse 6, 1060 Wien
Max Brown 7th District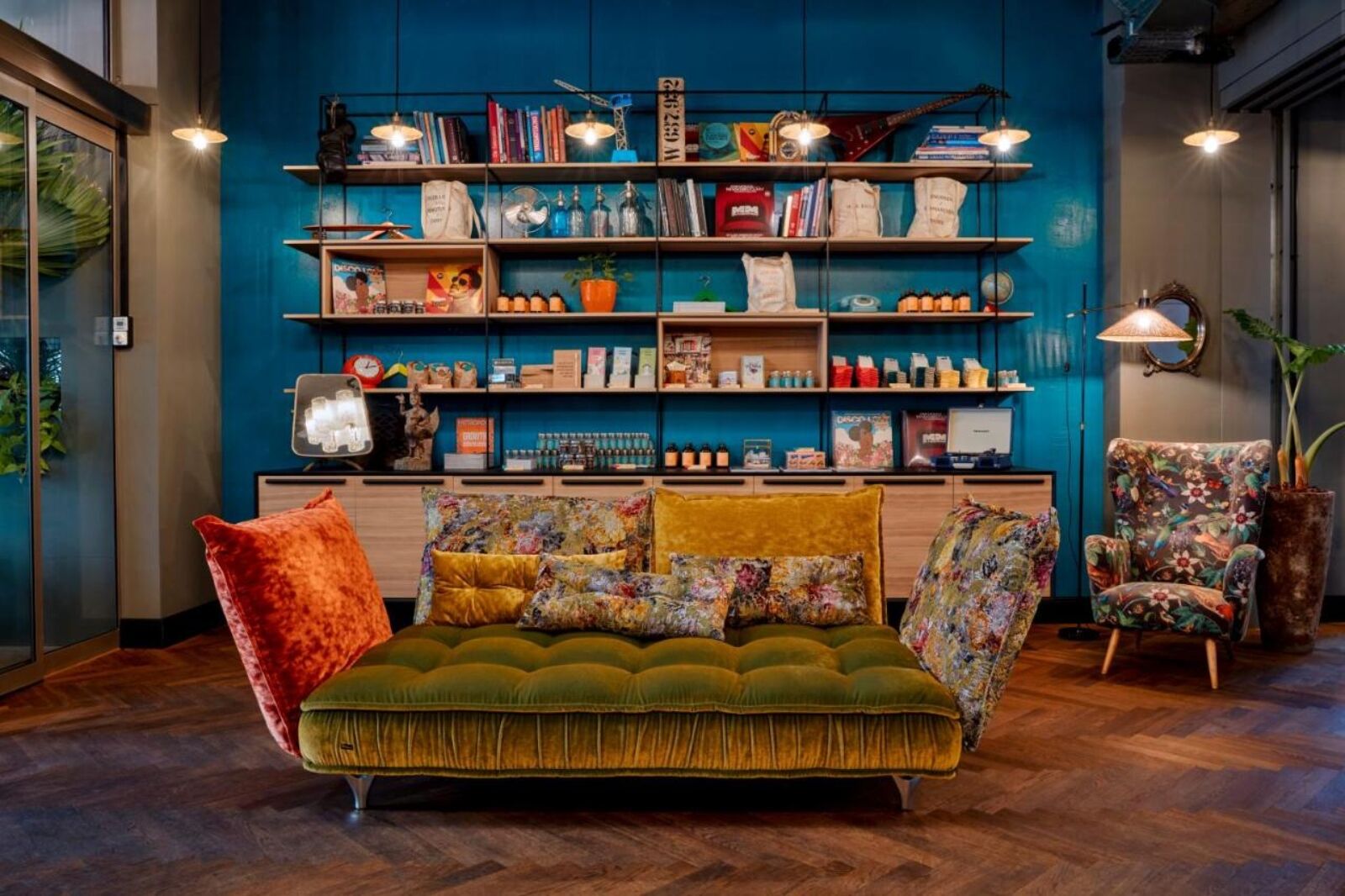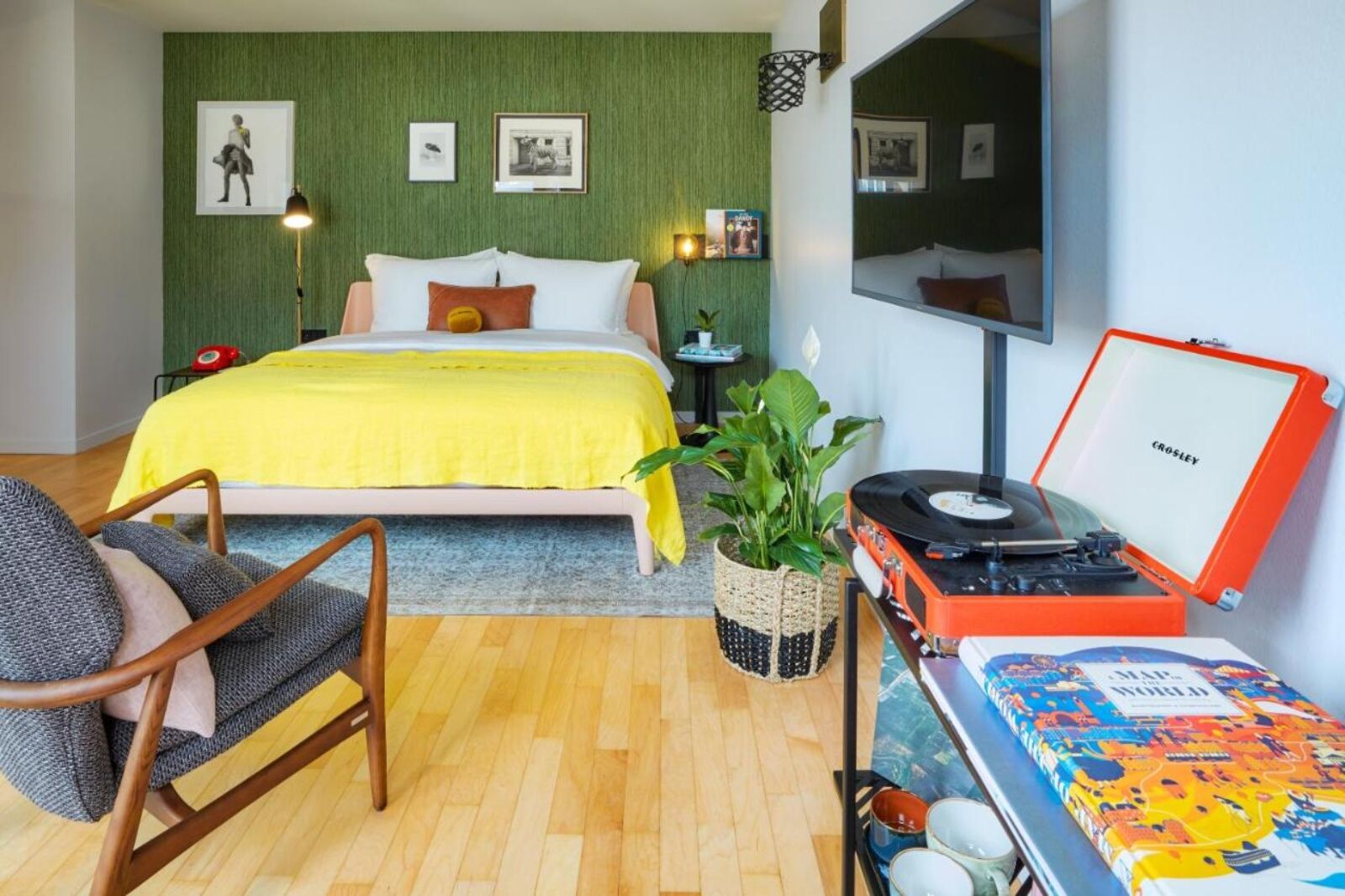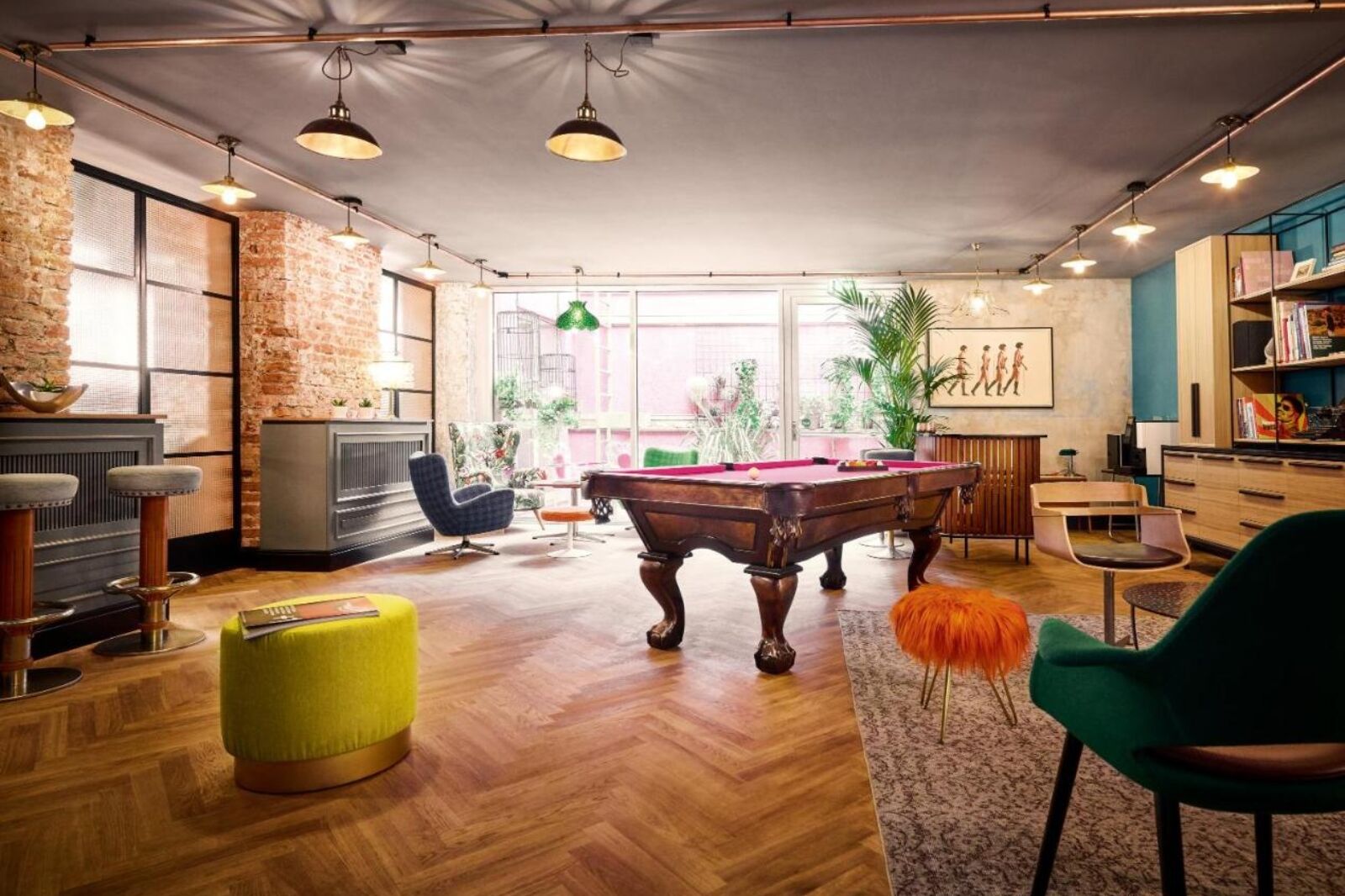 Max Brown 7th District is one of the best Vienna hotels for a more local stay. The hotel is simply cool and is located in the trendy seventh district, away from the more touristy parts of the city. The award-winning restaurant draws locals and has a casual-chic vibe.
The designers have had fun with Max Brown. The playful decor is found in every corner of the hotel, bright colors pop, and multi-textured furnishings are oversized and fabulous. The communal lounges have pool tables, board games, a roulette table, a photo booth, and there's even an old-style cinema room. And if you forget something, there's a neat shop in the lobby selling local products from socks to shower gel.
Amenities at Max Brown 7th District
Free WiFi.
Airport transfers.
Lounge with pool tables and games.
In-house cinema.
Resturant and bar.
Where: Schottenfeldgasse 74, 1070 Wien
What did you think of this story?