This Futuristic Hotel Costs Under $20 Per Night in Singapore
Singapore is a popular destination, but it can be expensive to visit. With sky-high prices for accommodation and luxurious restaurants, Singapore often tops lists of the most expensive cities in the world. However, there are ways that savvy travelers can get the most out of their vacation without breaking the bank. With careful planning and comparison shopping, it is possible to find great deals on vacation stays in Singapore. One of the hotels with the best current deal is the unique Galaxy Pods Capsule Hotel. In fact, a stay here can cost as little as $16 per day.
We hope you love the spaces and stays we recommend. Just so you know, Matador may collect a small commission from the links on this page if you decide to book a stay. Listed prices are accurate as of the time of publication.
What is a pod in a hotel?
A pod hotel is an innovative accommodation concept that has become increasingly popular over the past decade. A pod or capsule hotel features small sleeping pods, typically no larger than a single bed, which are equipped with amenities such as private showers and WiFi access. Perfect for budget travelers, pod hotels offer a unique experience of being able to sleep in clean, safe accommodations without having to give up the comforts typically found in a standard hotel or hostel.
About the Galaxy Pods Capsule Hotel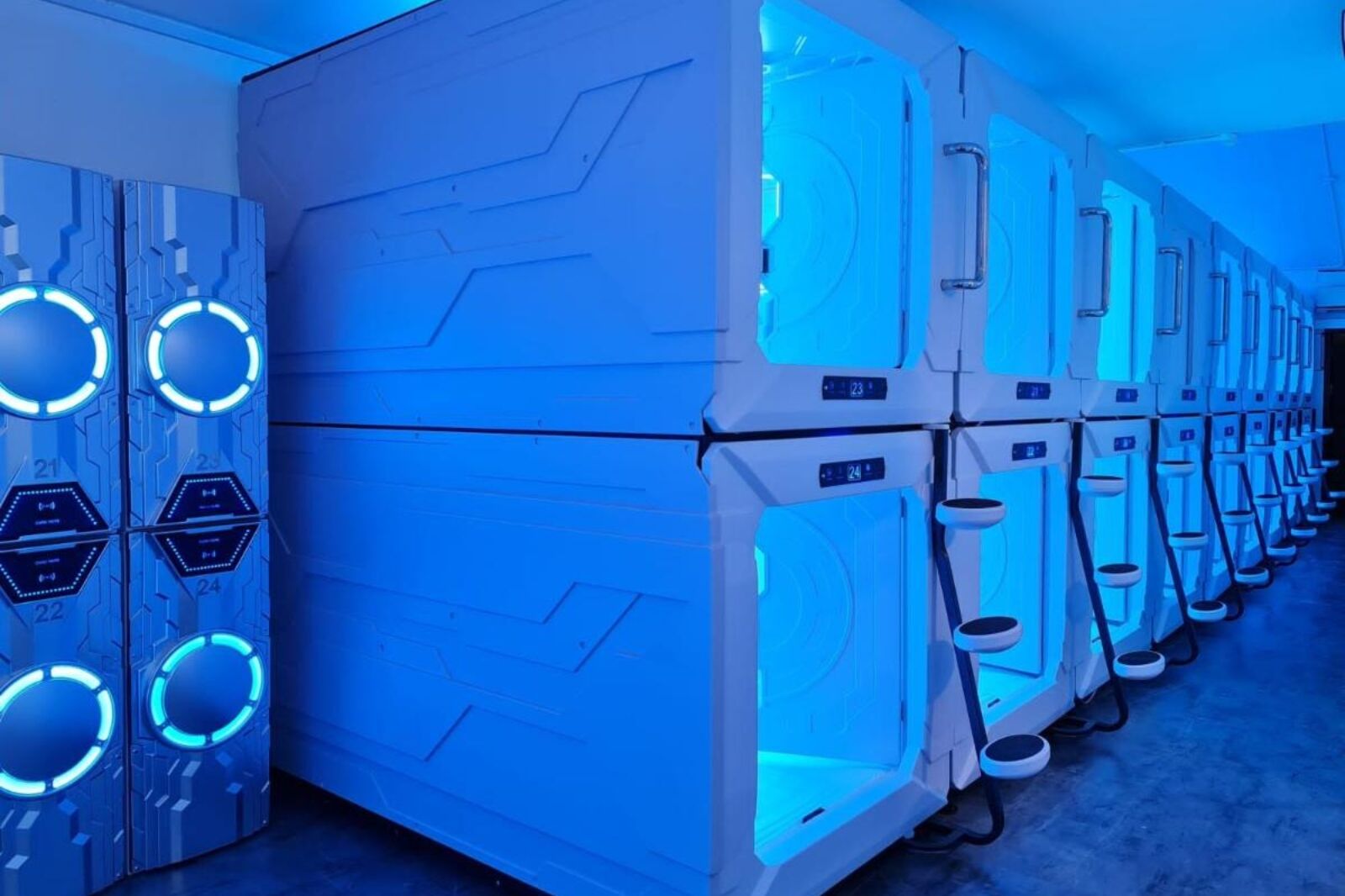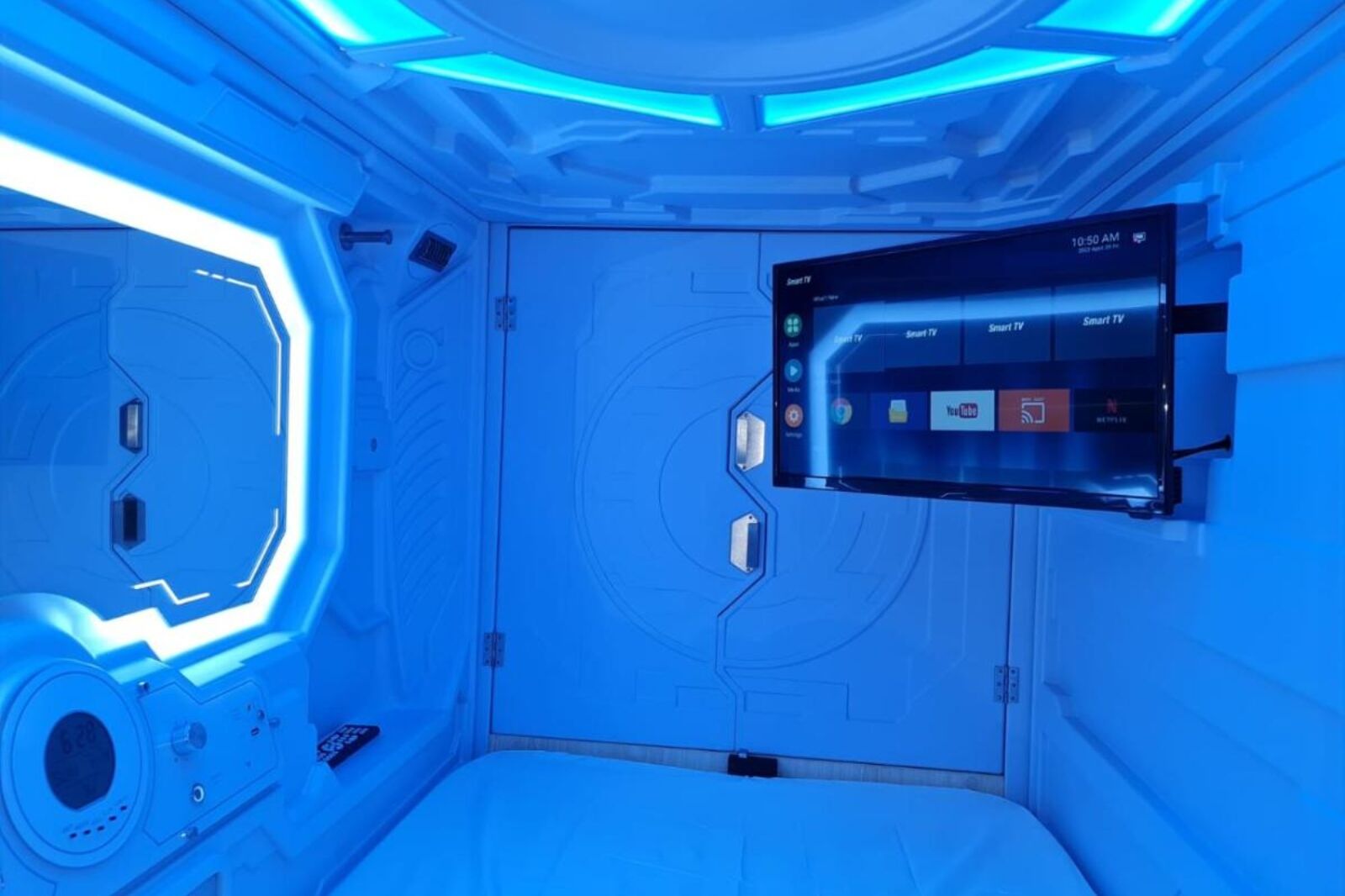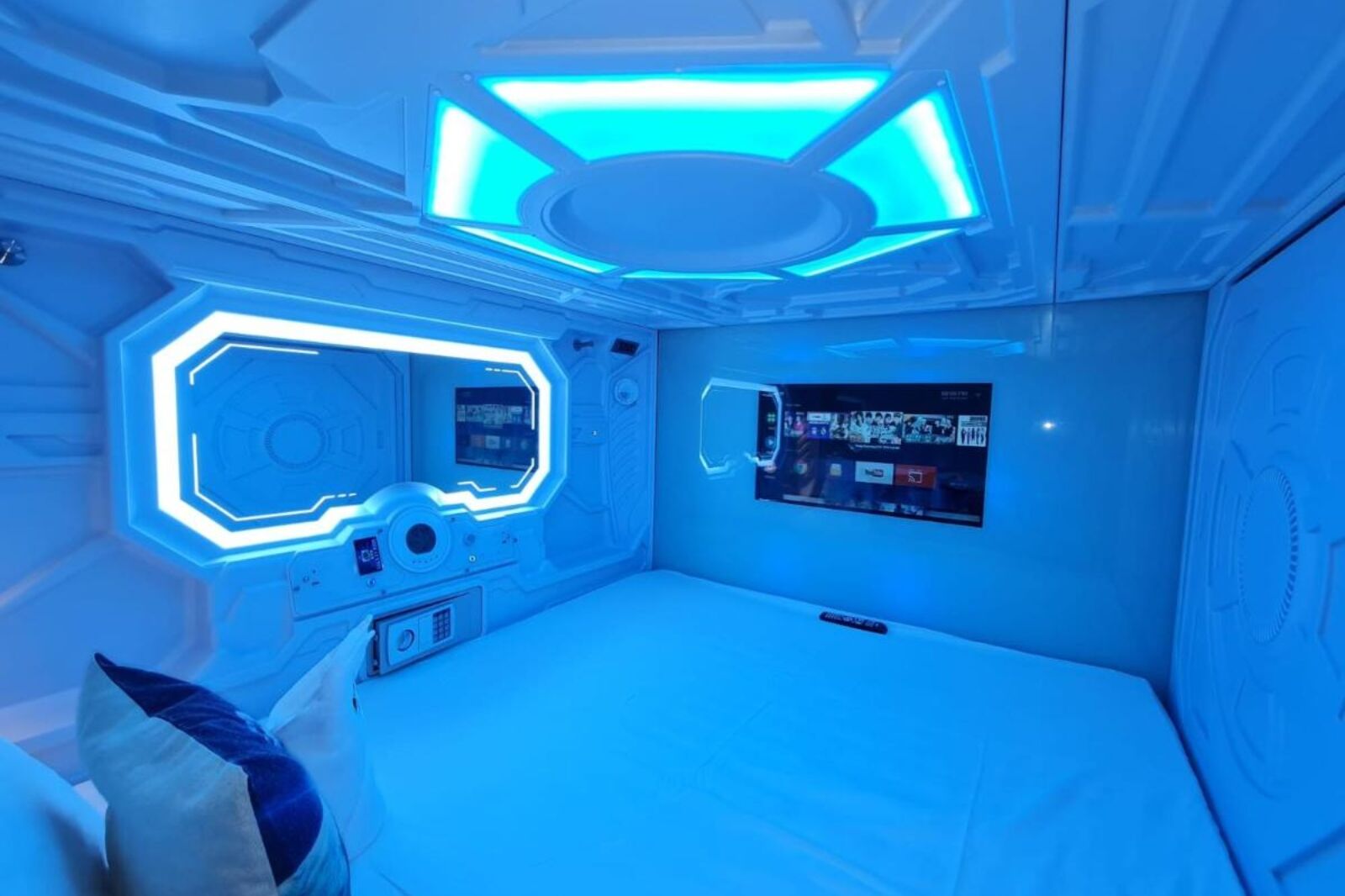 Galaxy Pods Capsule Hotel is one of the most convenient and comfortable accommodations available in the city. Their sleeping pods come in a variety of sizes to accommodate different types of travelers, from solo adventurers to larger families or groups. Each pod features a bed, access to WiFi and power outlets, a TV, a desk, as well as its own lockable door for added security. Some even have attached private bathrooms or showers for extra luxury. To check in, simply register online and select your desired room type and pay. With this convenient way to stay in Singapore, it's no wonder that people are increasingly opting for pod hotels as their go-to accommodation option.
How much does the Galaxy Pods Capsule Hotel cost per night?
Galaxy Pods Capsule Hotel offers rates as low as $16 per day for a comfortable stay.
What to do near the Galaxy Pods Capsule Hotel
There are plenty of exciting activities to do near the hotel. Take a leisurely stroll along the waterfront and take in breathtaking views of the Singapore River, or soak up some history at one of the many heritage street markets. Shopaholics can explore chic boutiques and specialty stores, while foodies will be spoilt for choice with plenty of restaurants and cafes dotting the streets. Boat Quay also offers top-notch nightlife activities like bars, karaoke lounges, and live music venues.
More like this
What did you think of this story?