This Luxury All-Inclusive Is the Best Adults-Only Resort in Greece
We've had a look at the best adults-only resorts in the US and all-inclusive resort in the Caribbean, now it's to Europe — specifically one of the premier summer vacation destinations, Greece.
Greece's warm sunny days make it an ideal spot for a summer getaway and one of the most popular holiday spots in the country is the island of Crete.
Located in the Mediterranean Sea and part of the southernmost region of Greece, Crete is home to stunning beaches, picturesque villages, and diverse cultural attractions. Its year-round mild climate also makes traveling here in shoulder seasons pleasant and although there are plenty of accommodation options to choose from, Stella Island Resort and Spa stands out as the best adults-only all-inclusive on the island.
We hope you love Stella Island Resort and Spa. Just so you know, Matador may collect a small commission from the links on this page if you decide to book a stay. Listed prices are accurate as of the time of publication.
Stella Island Resort and Spa is the perfect destination for those seeking a luxurious, relaxing break without a swimming pool of screaming kids. With its striking beachfront views, comfortable suites, world-class spa facilities and luxurious amenities such as private beach access, this all-inclusive resort offers everything needed for an unforgettable vacation.
How to get to Stella Island Resort and Spa
Stella Island Resort and Spa is easily accessible by air and sea. The closest airport is Chania International Airport, located about 30 miles from the resort. From Chania, you can take a shuttle service or taxi. If arriving by ferry, get off at the port of Souda in Chania and then take a private car or resort transfer.
For those who prefer to drive from other parts of Crete, the resort is accessible via Highway E75. With easy access from major points of interest on the island, such as Heraklion and Rethymno, you can enjoy hassle-free access to the resort.
Rooms at Stella Island Resort and Spa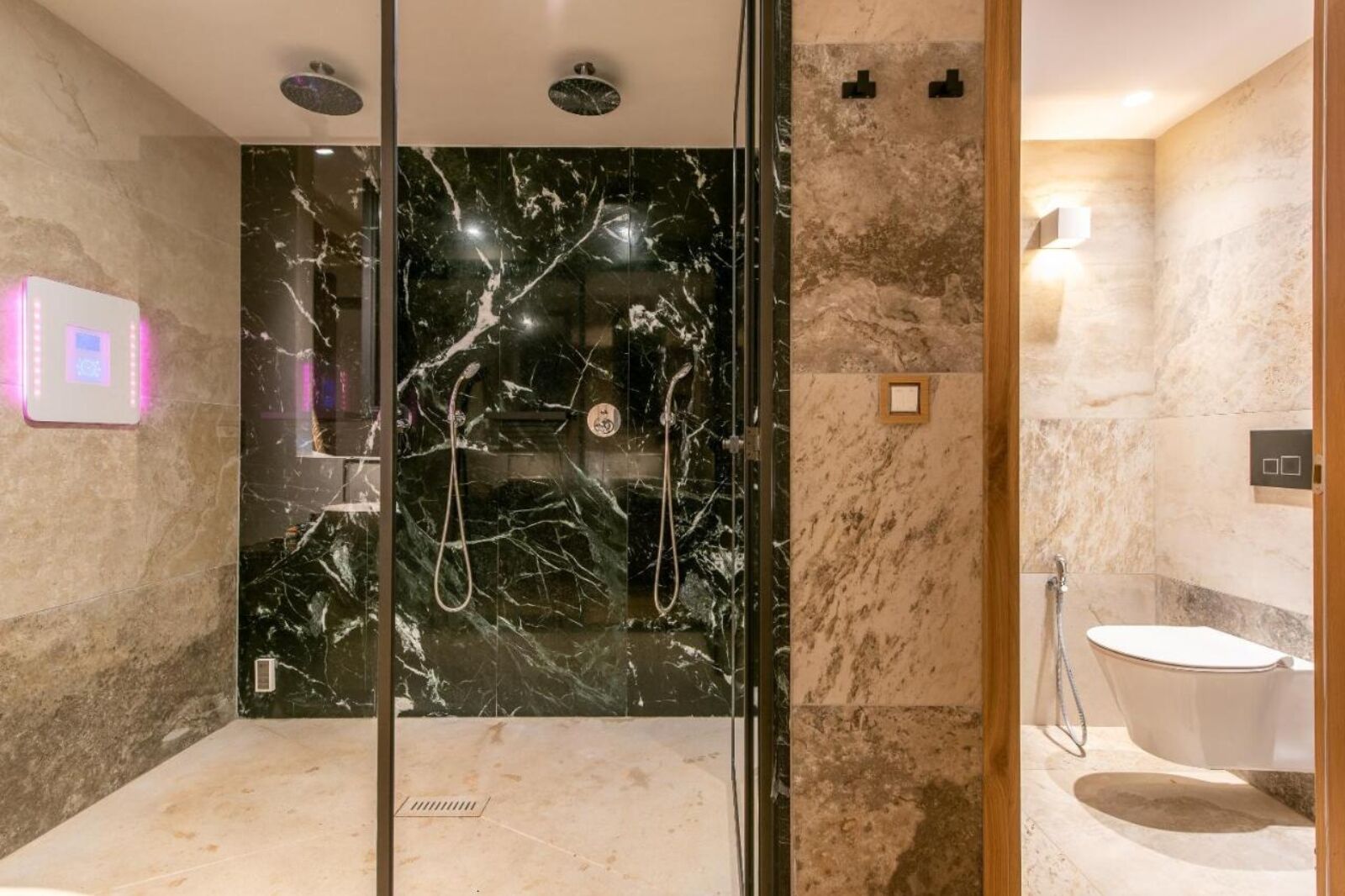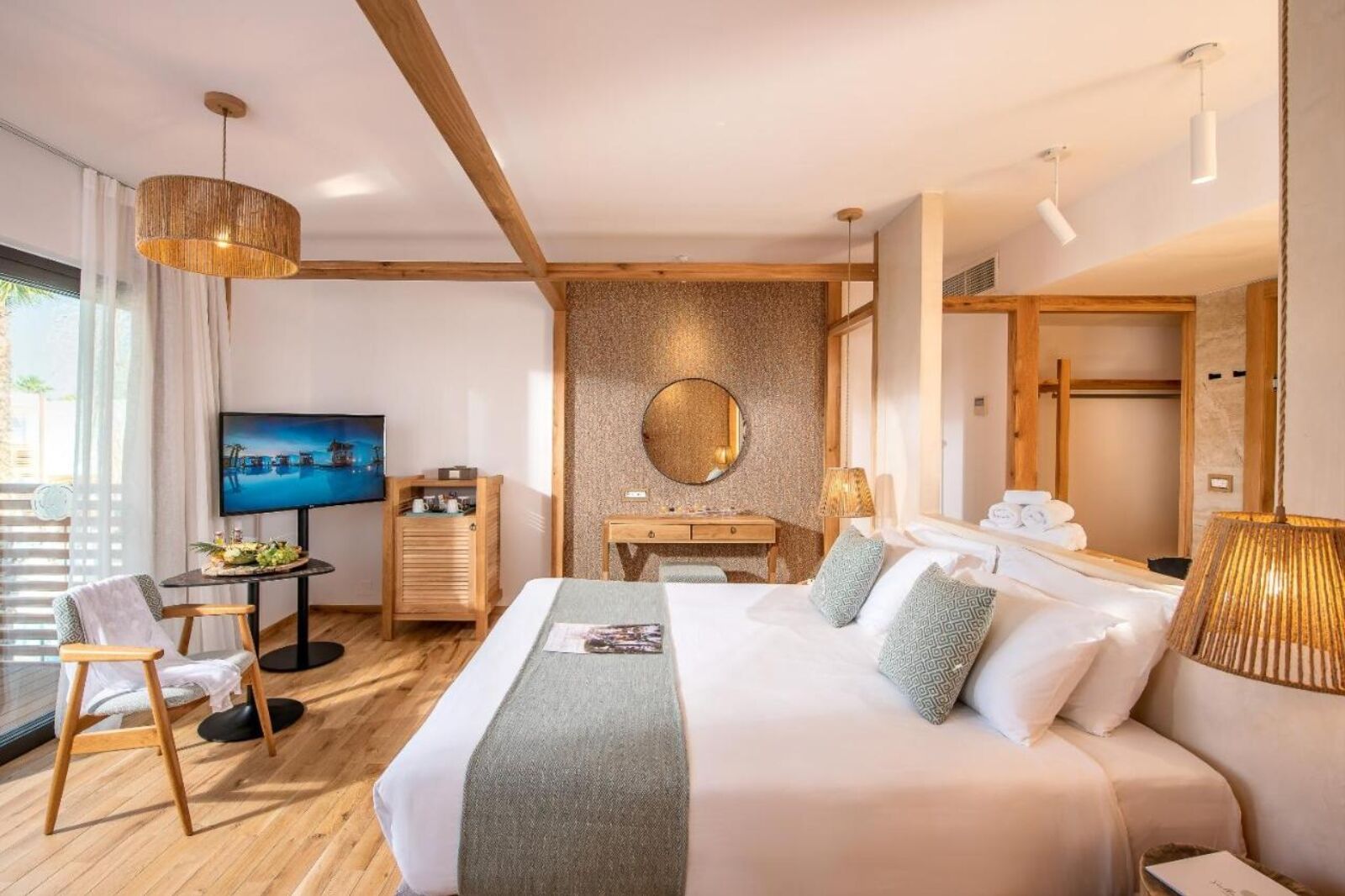 The resort has a variety of rooms and suites. Each room is equipped with modern amenities including air conditioning, WiFi, satellite TV, and a minibar. Deluxe suites offer guests premium accommodations with spacious living areas, private balconies or terraces, marble-clad bathrooms, and spa-like comforts.
There's also a selection of villas and overwater bungalows for those seeking luxury and privacy during their stay. Ranging from two to four bedrooms, these villas feature lush gardens, fully equipped kitchens, chic decor, and the latest technology.
Amenities at Stella Island Resort and Spa
You can indulge in a wide range of amenities at this luxury resort, including world-class dining experiences, top-notch entertainment, and spa services.
One of the main reasons this all-inclusive is so popular is due to its restaurants. From delicious local Greek cuisine to international specialties, guests have the option to enjoy their meals at one of the resort's many eateries or via room service. The resort also has five bars where you can sip on signature cocktails or sample some famous Greek wines while admiring spectacular views from beachfront terraces.
There's a huge array of entertainment options too, from live music to game nights, pool parties to stargazing on the beach, there's something on every day of the week.
The spa is located in an area surrounded by spectacular views of the Mediterranean Sea. With its luxurious treatment rooms, private hammam, sauna, and steam room, visitors are able to enjoy calming therapies such as aromatherapy massages and facial treatments that incorporate natural ingredients from the region. Guests can also take part in yoga classes or work up a sweat in the fitness center.
What did you think of this story?