Craving a Bali Beach Getaway? Consider These Alternative Islands in Indonesia
Whether planning a solo backpacking adventure or a picture-perfect honeymoon, the island of Bali continues to rank high on travelers' bucket lists. While its beautiful beaches and verdant rice fields are worth seeing, there are over 17,500 other islands in the Indonesian archipelago, including three of the world's largest — Java, Bali's neighbor to the West, Sumatra, and Borneo. Stretching from neighboring Malaysia to West Papua, each island of Indonesia carries its own unique culture, customs, and cuisine to explore. While it would be nearly impossible to visit all of these islands in a lifetime, you can get started by easily hopping over to Lombok, Sumba, or the Southern Gilis from Bali via a short flight or ferry ride. Even better, visit the Bali islands of Lembongan or Nusa Penida — visible from the shores of Bali's Sanur neighborhood. No matter which island you select, we've outlined why it's worth a visit and what to see and do while there.
Lembongan
Part of the three islands that make up Bali's Nusa Penida district, Lembongan, is a small island located to the Southeast of Bali and accessible via a 30-minute speedboat ride from Sanur harbor. Tickets go for about $20 one-way and you can purchase them online or at the harbor. Upon arrival, it's easy to organize scooter rentals from one of the many local vendors who meet visitors right on the beach. Once rented, bikers used to Bali's traffic will be relieved to encounter quieter roads and far fewer cars.
A trip to Lembongan involves days spent sunning, swimming, and dining at beach clubs like Sandy Bay or Ohana's.
The island is popular for its snorkeling, thanks to warm, clear waters and shallow reefs at places like Crystal Bay or Mangrove Point. You can even hire a boat to shuttle you out to neighboring Nusa Penida's famed Manta Point, where snorkelers will almost always encounter these angels of the sea gliding through the waters beneath Penida's towering cliffs.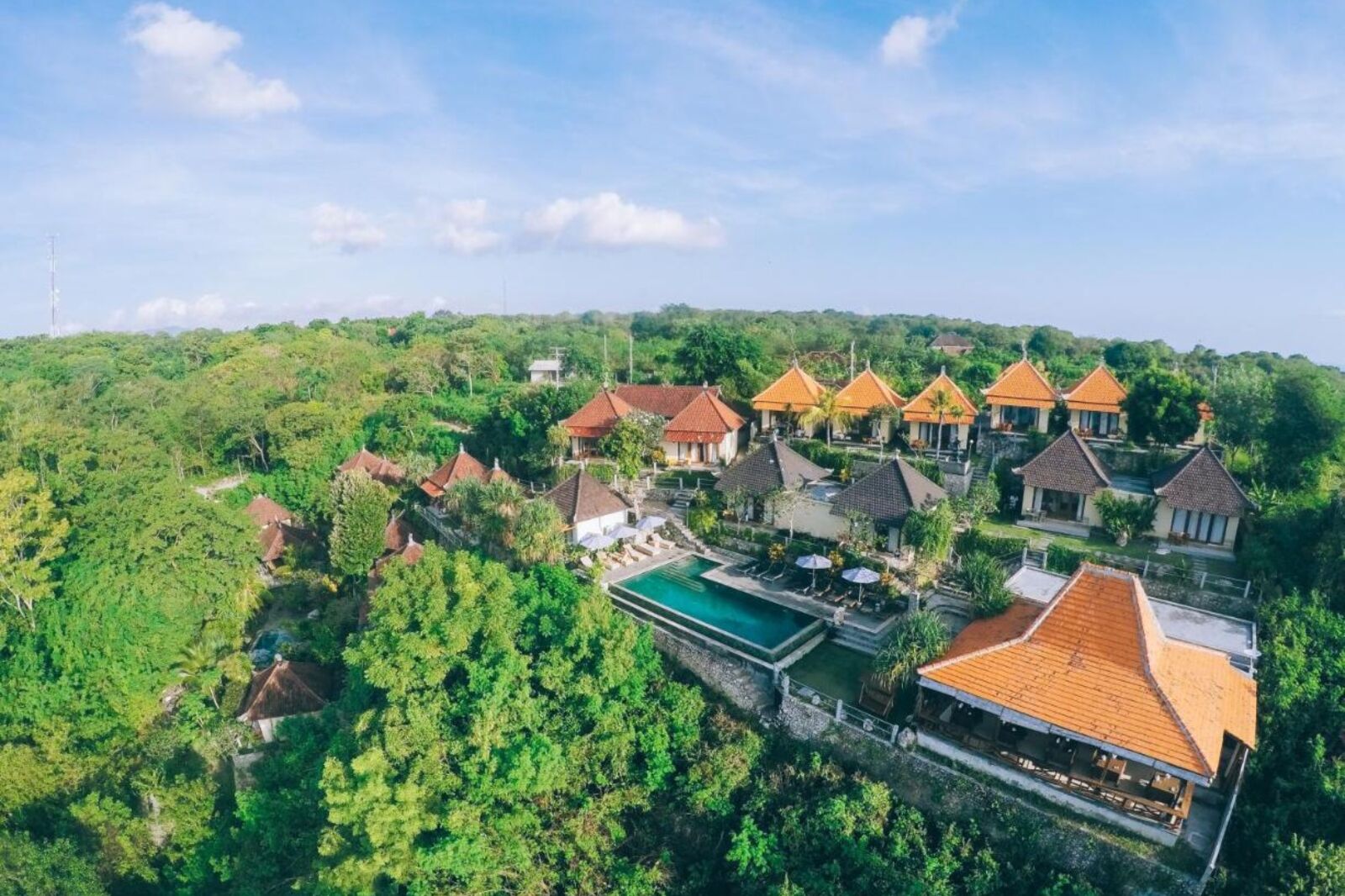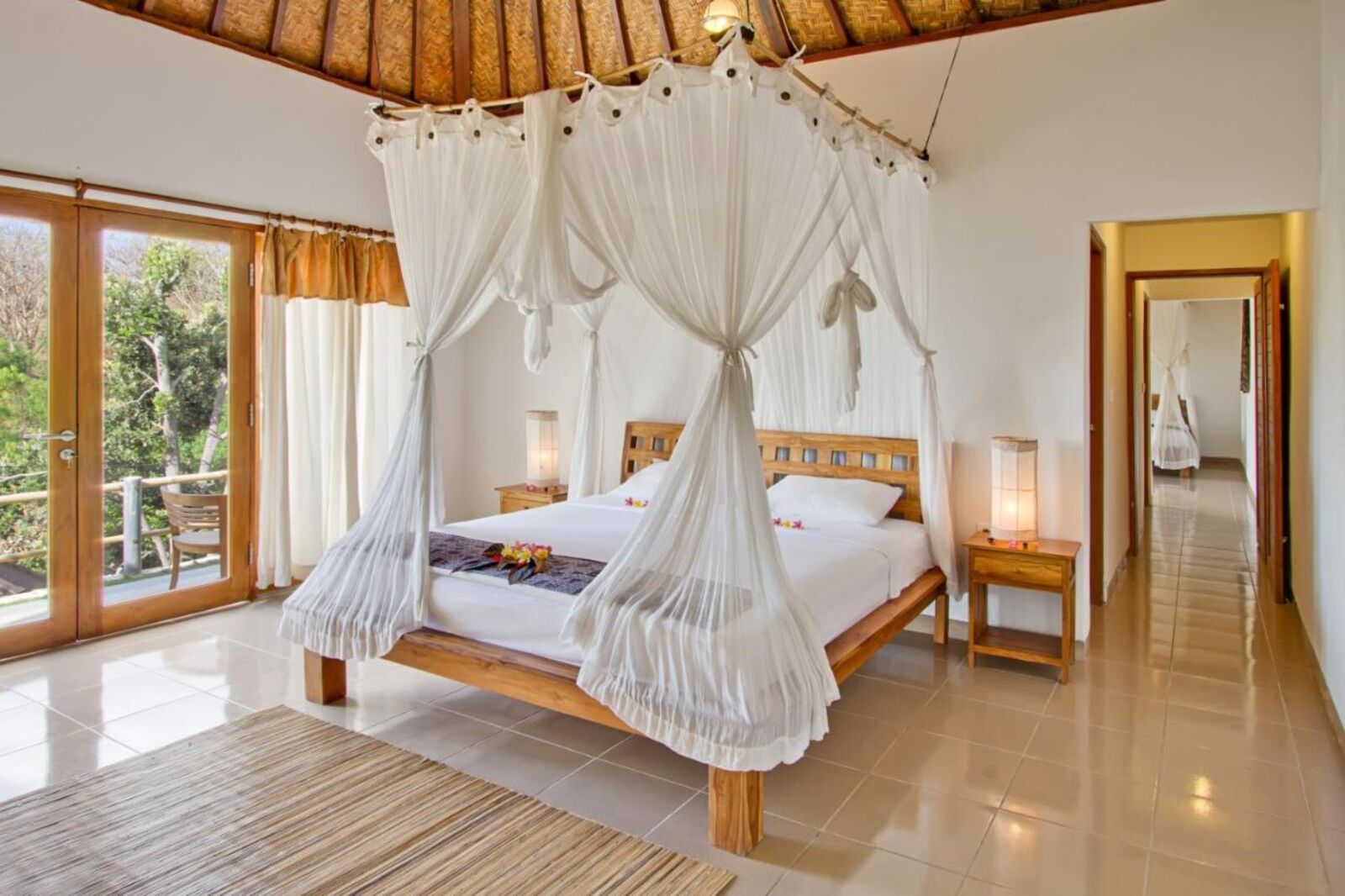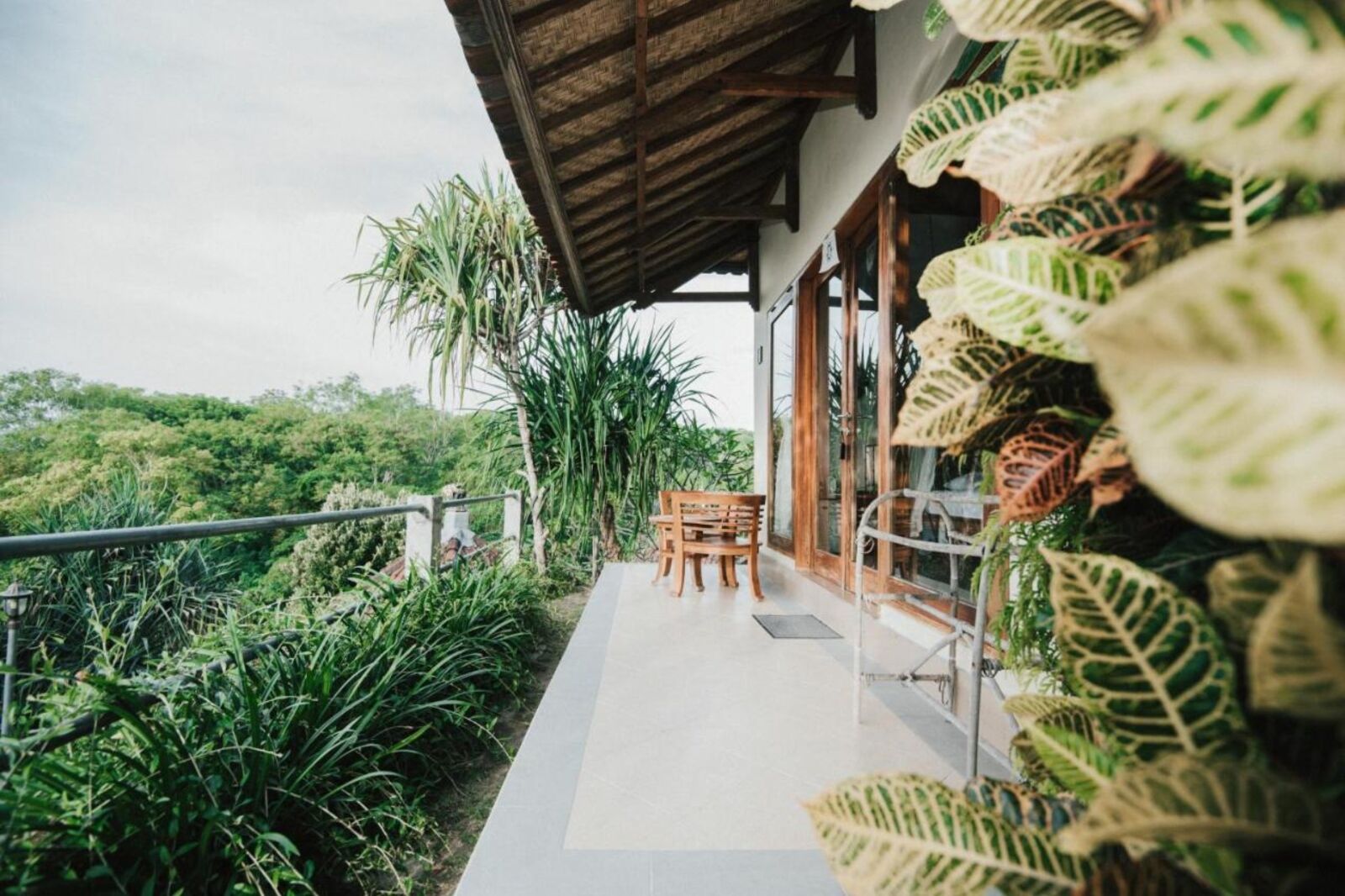 We recommend bedding down at Lembongan Cliff Villas, which offers one of the best Westerly views for sunsets over the sea and volcanoes of Bali. If you're traveling with a large group, the newly opened beach house at Lago is among the nicest private villas in all of Bali. The property features five bedrooms, a private pool, a semi-private beach, and its own solar-powered party pontoon for some revelry on the water.
Nusa Penida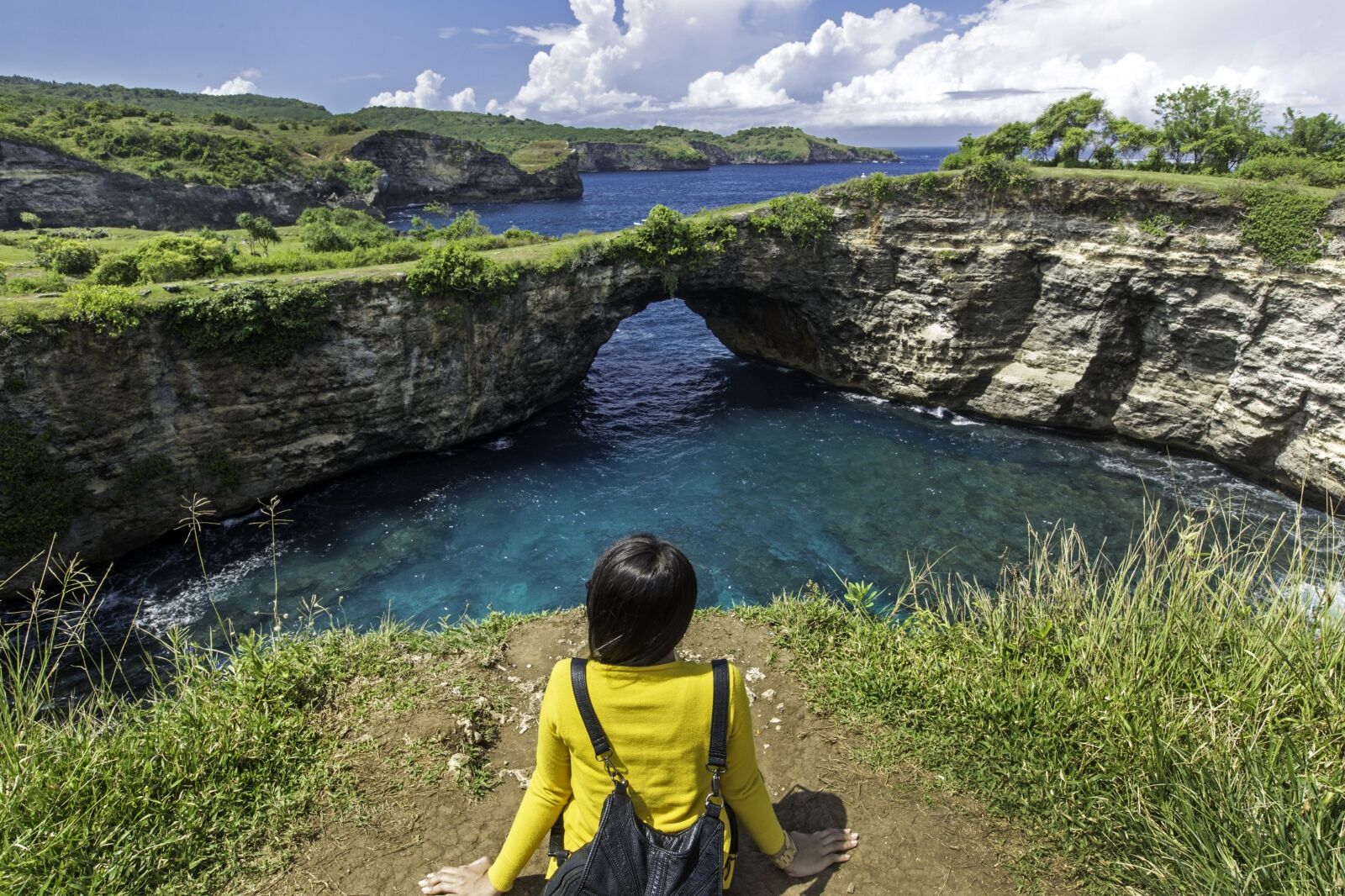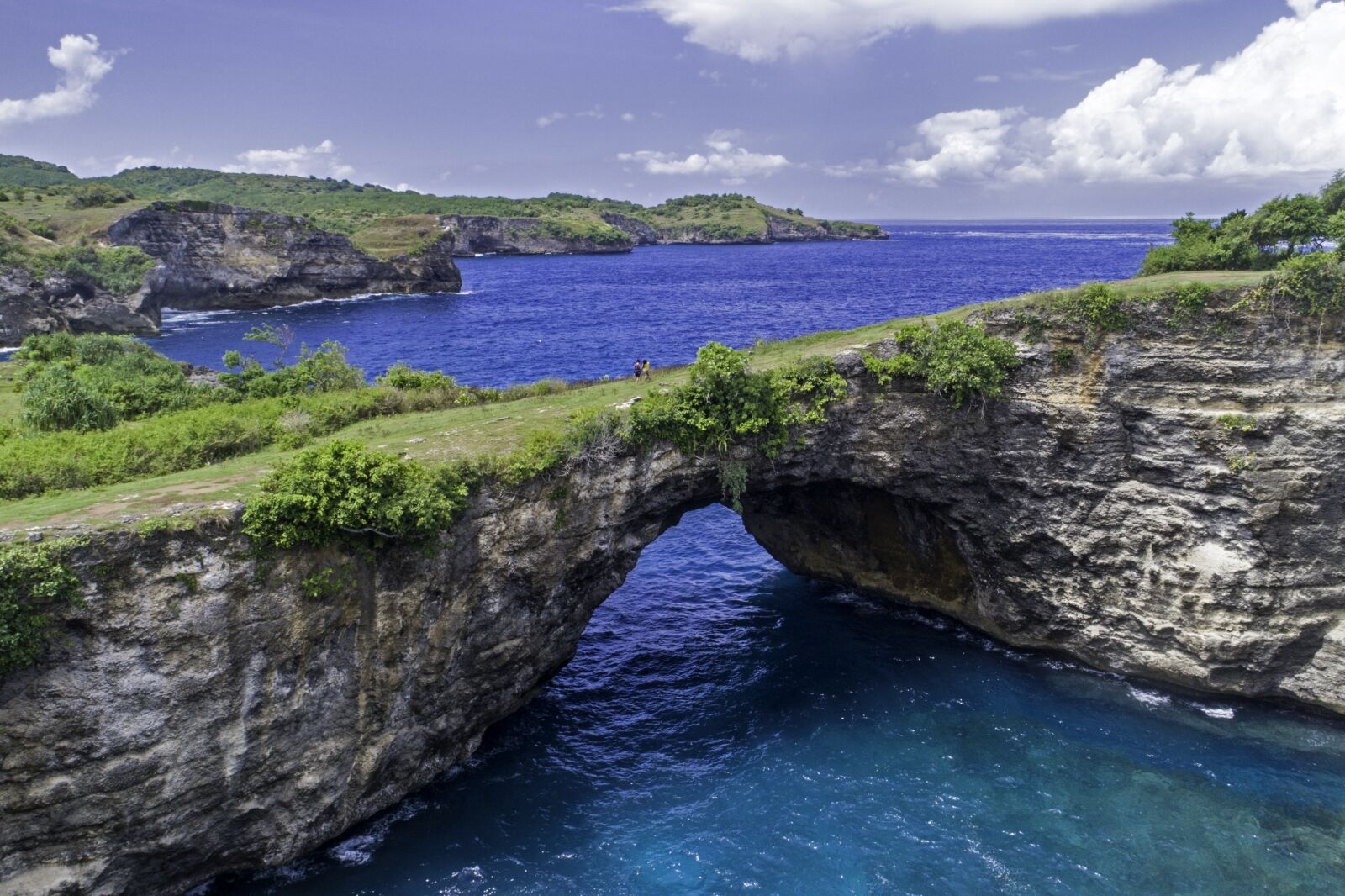 The namesake of Bali's island district, Nusa Penida — known locally as, simply, Penida (Nusa means "island" in Balinese) — also happens to be one of Bali's most Instagrammed locations, thanks to its surreal landscapes of jungled cliffs and picturesque, white-sand beaches.
Similar to Lembongan, Penida is a 45-minute ferry ride from Sanur Harbor at a slightly higher price, with easy scooter rentals also available upon arrival.
Penida is ideal for thrill-seekers. Most reefs are deeper here, so underwater sight-seeing is best done by scuba, though fast currents can make it unsafe for beginners. Advanced divers will enjoy rapid drift dives, flying superman-style over colorful reefs alive with fish, turtles, moray eels, and reef sharks. We recommend Octopus Dive for its friendly staff and tasty post-dive lunch offerings. Out of the water, Penida's dramatic cliffs make for some memorable photos. Some of its most social media-famous spots include Kelingking and Diamond cliffs and Atuh Beach.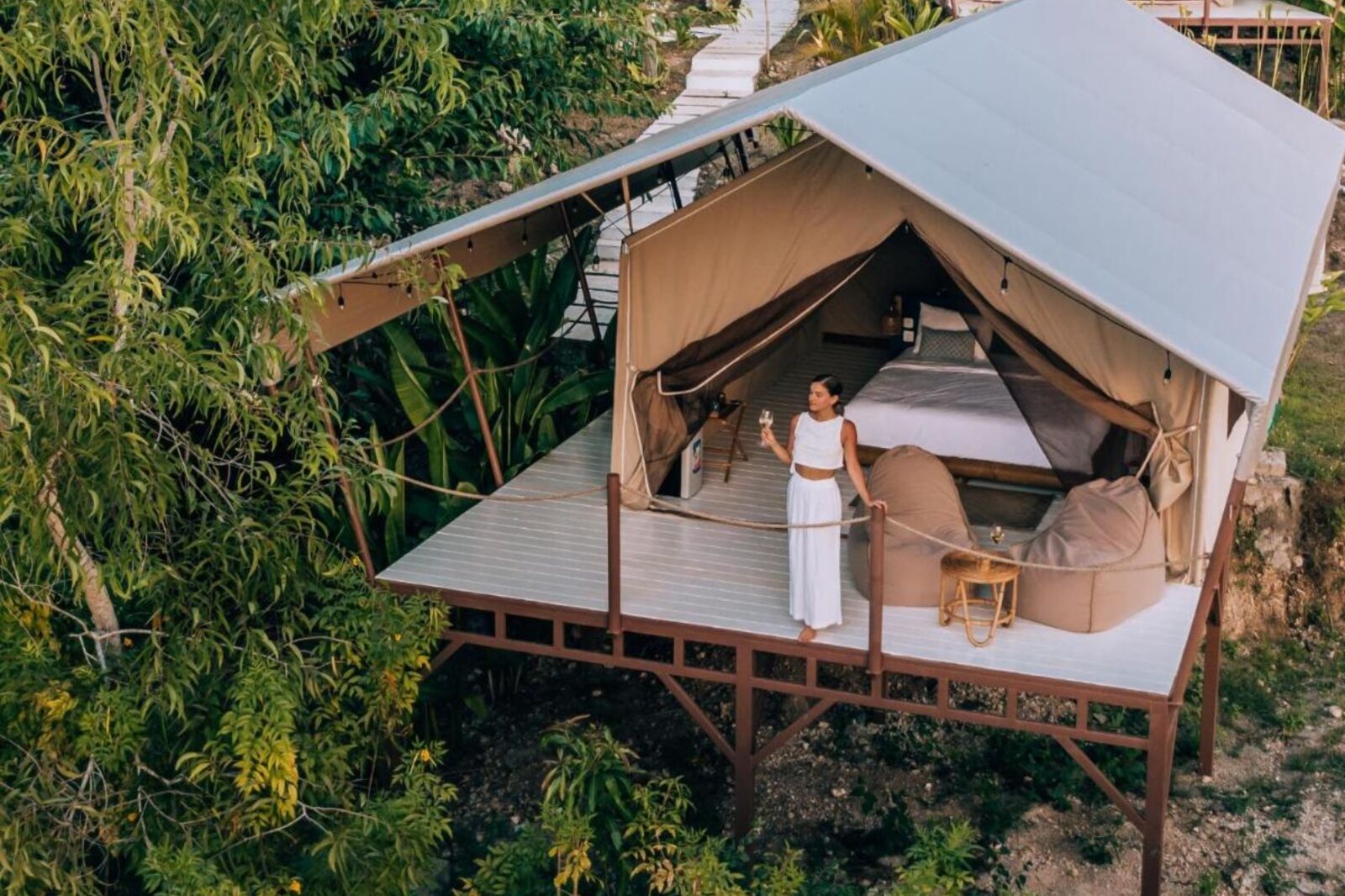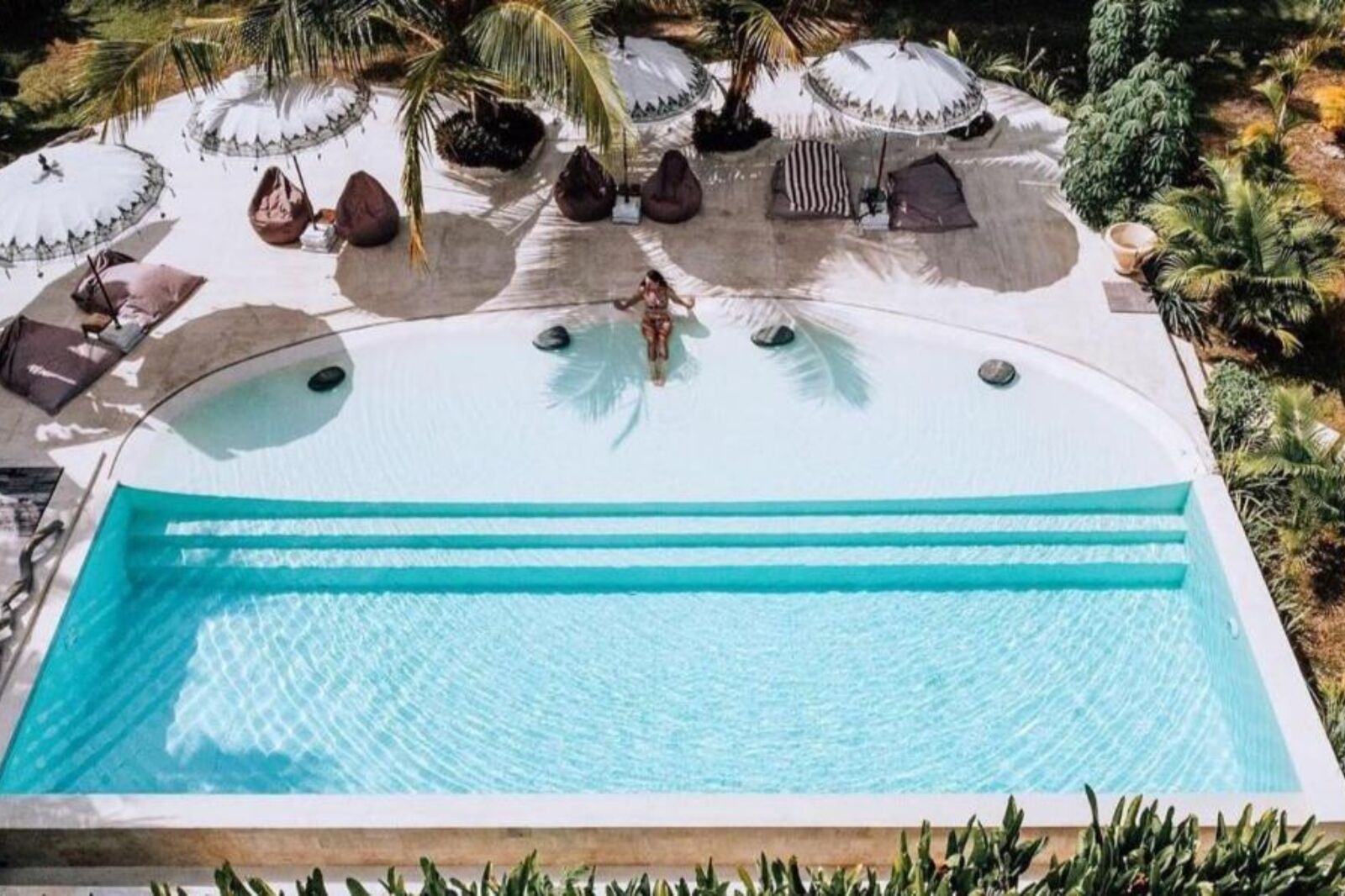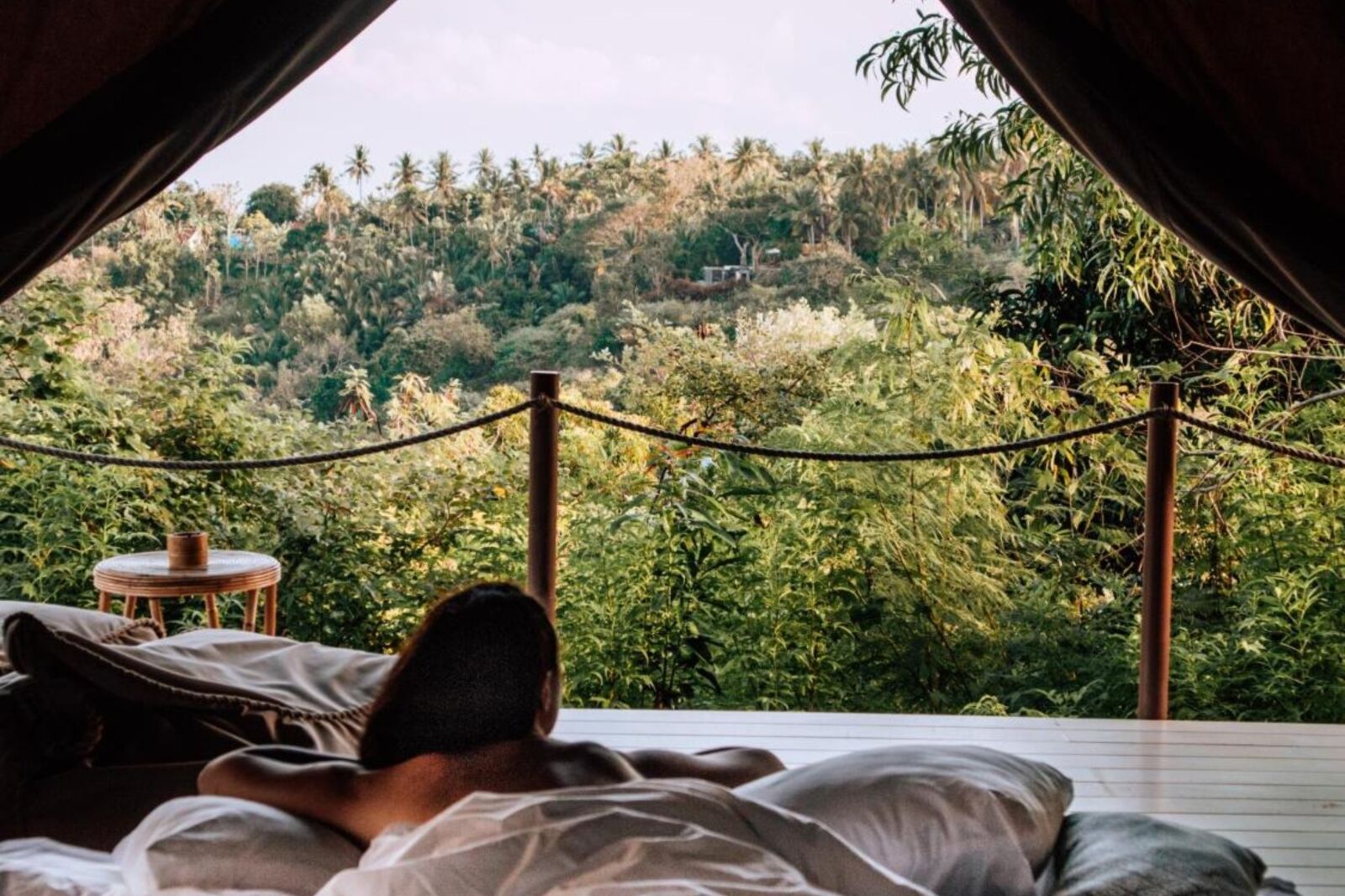 After a day of adventuring, catch the sunset while enjoying pizza, beers, and board games at Amok before checking into your private tent at Autentik, a glamping resort in the jungles of Penida. Guests here are immersed in nature, without sacrificing creature comforts like AC and some of the island's best breakfast food.
Lombok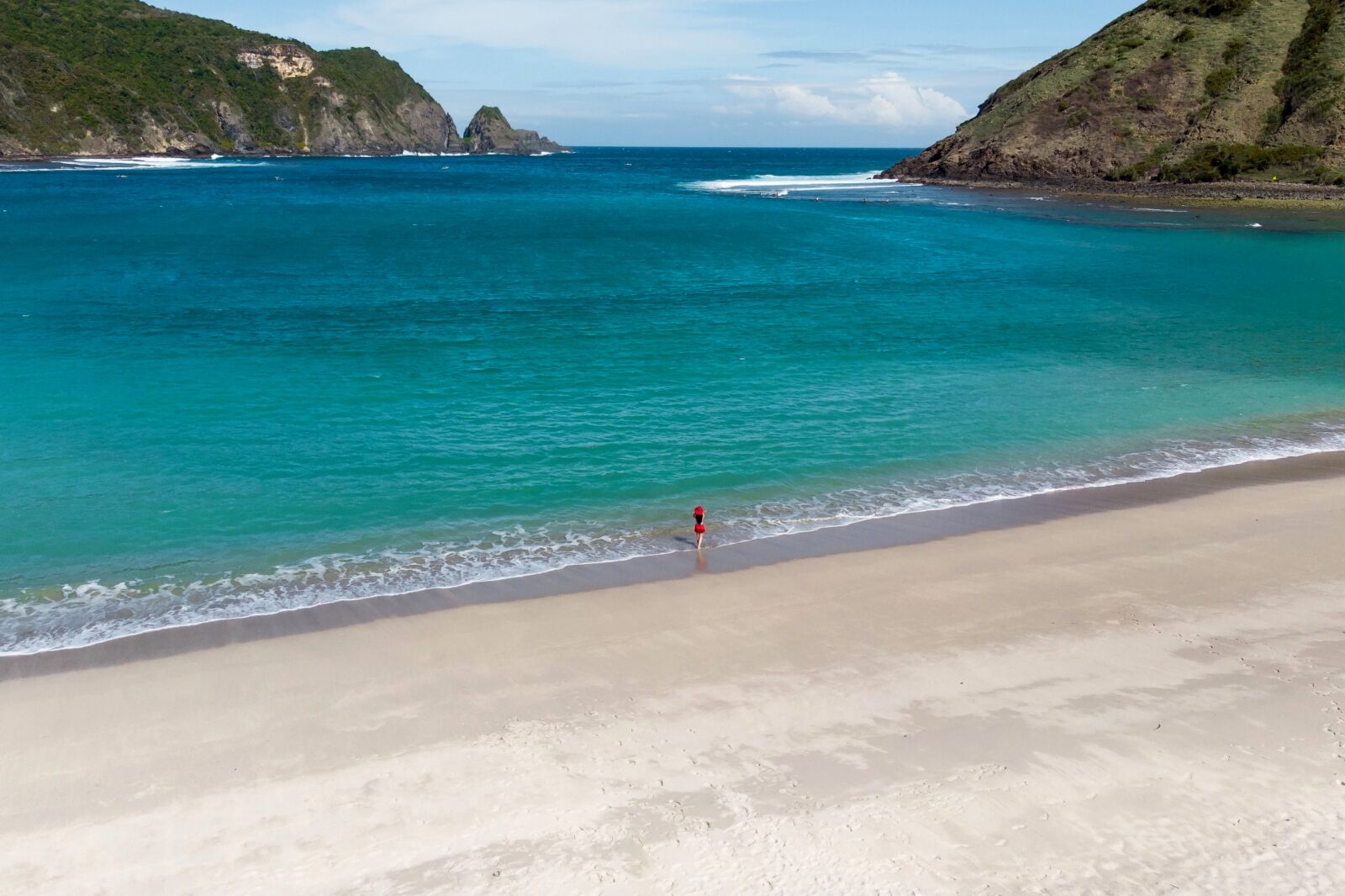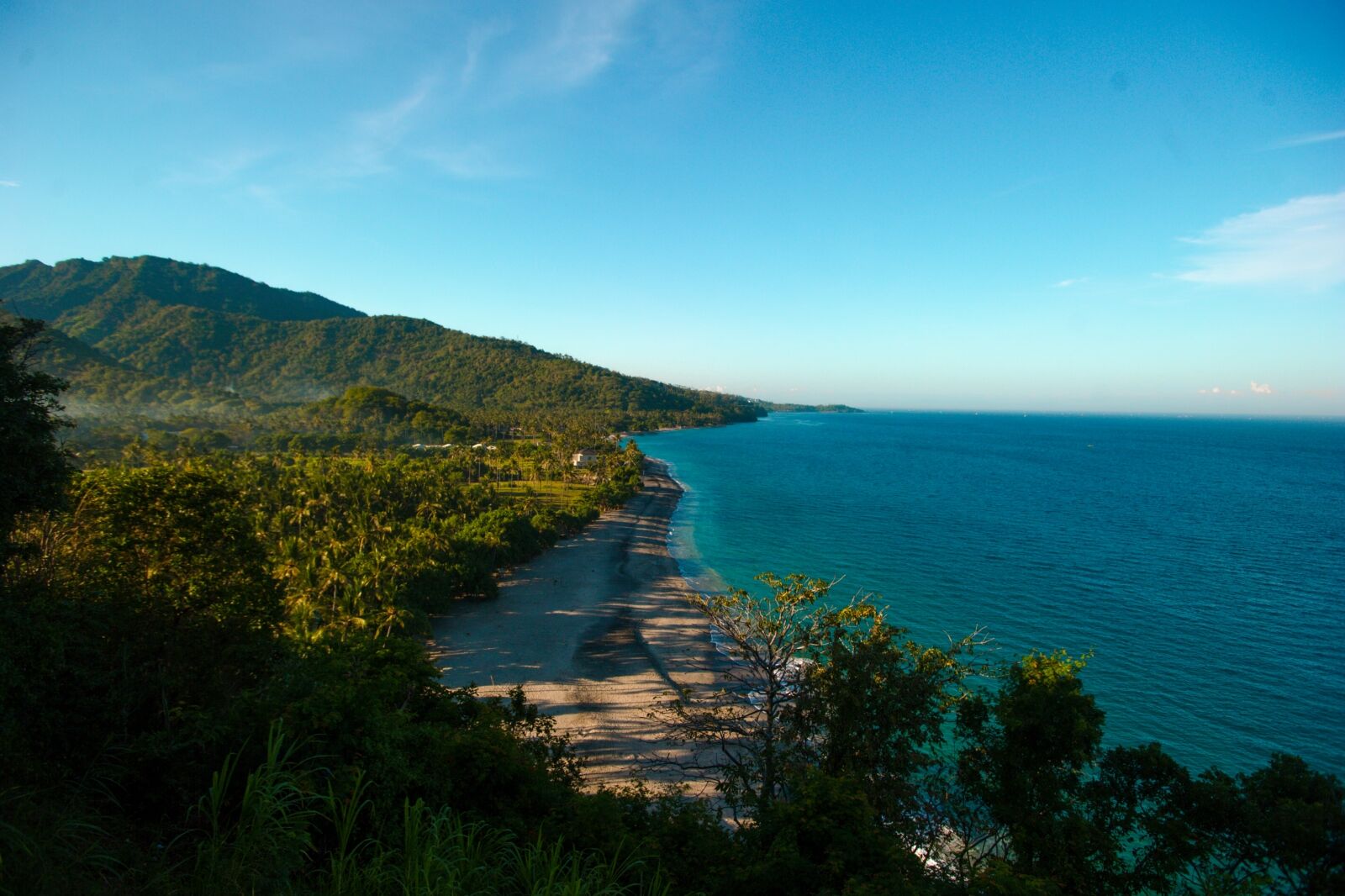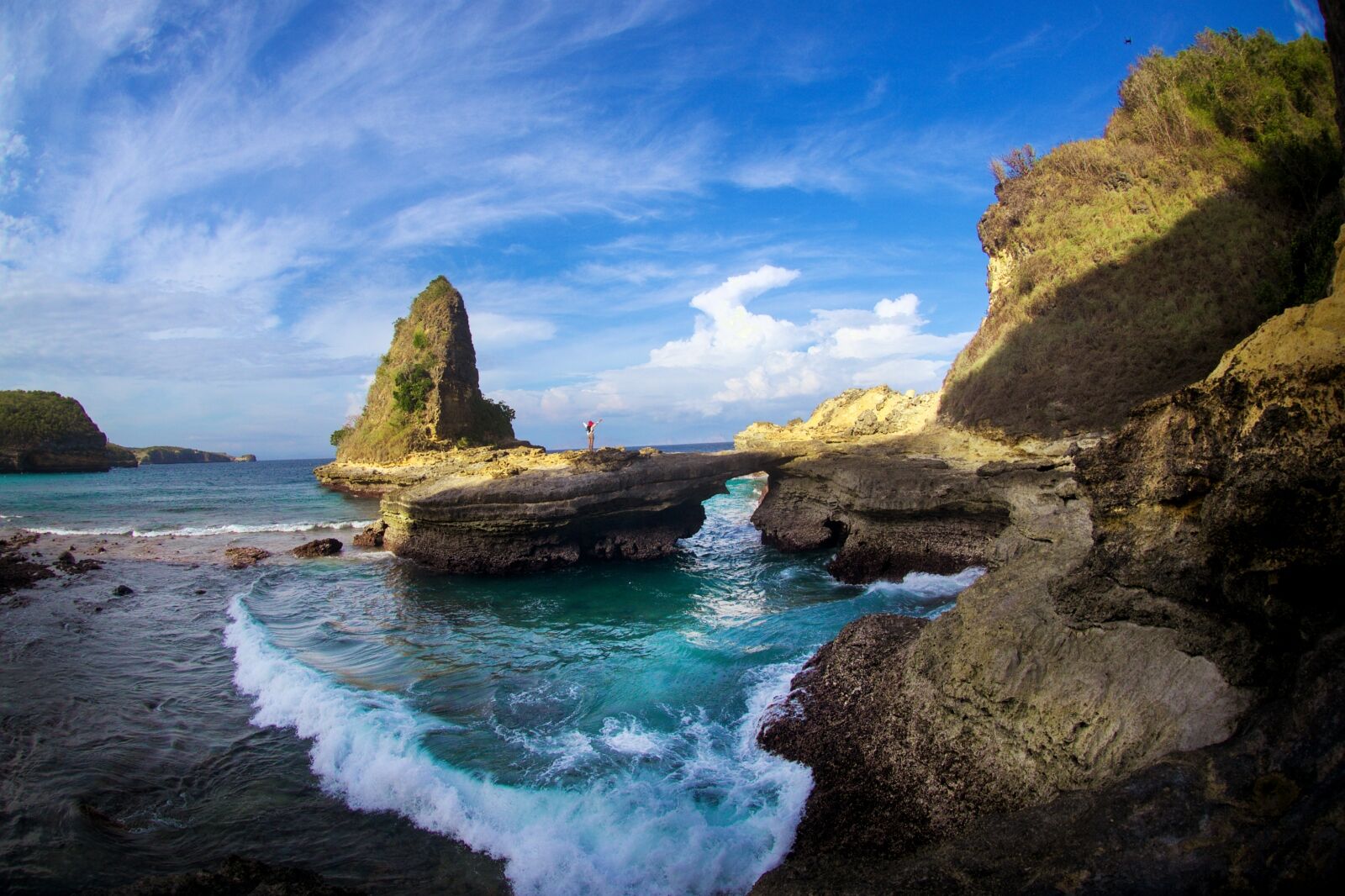 Despite claiming some world-class surf breaks, beaches, and biological diversity that rivals Bali's, the similarly sized island of Lombok remains an under-the-radar destination. That might change soon, as its word-of-mouth reputation as "the next Bali'' continues to spread. Indeed, this year saw the island welcome its first MotoGP race on a brand-new track in Kuta Lombok, and excitement around its tourism potential — especially as over-tourism in Bali grows to untenable levels — has led to a flurry of development along its southern beaches.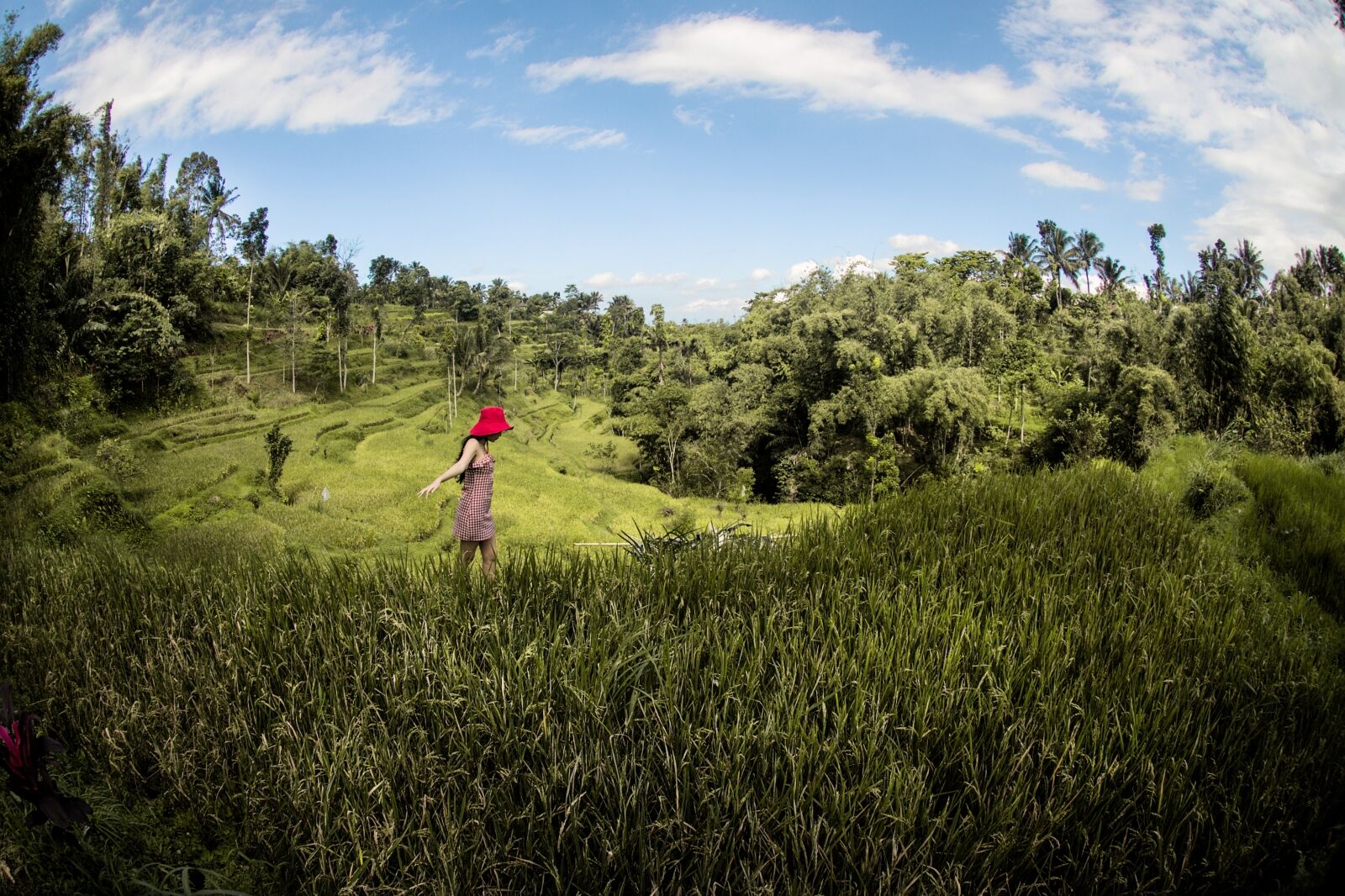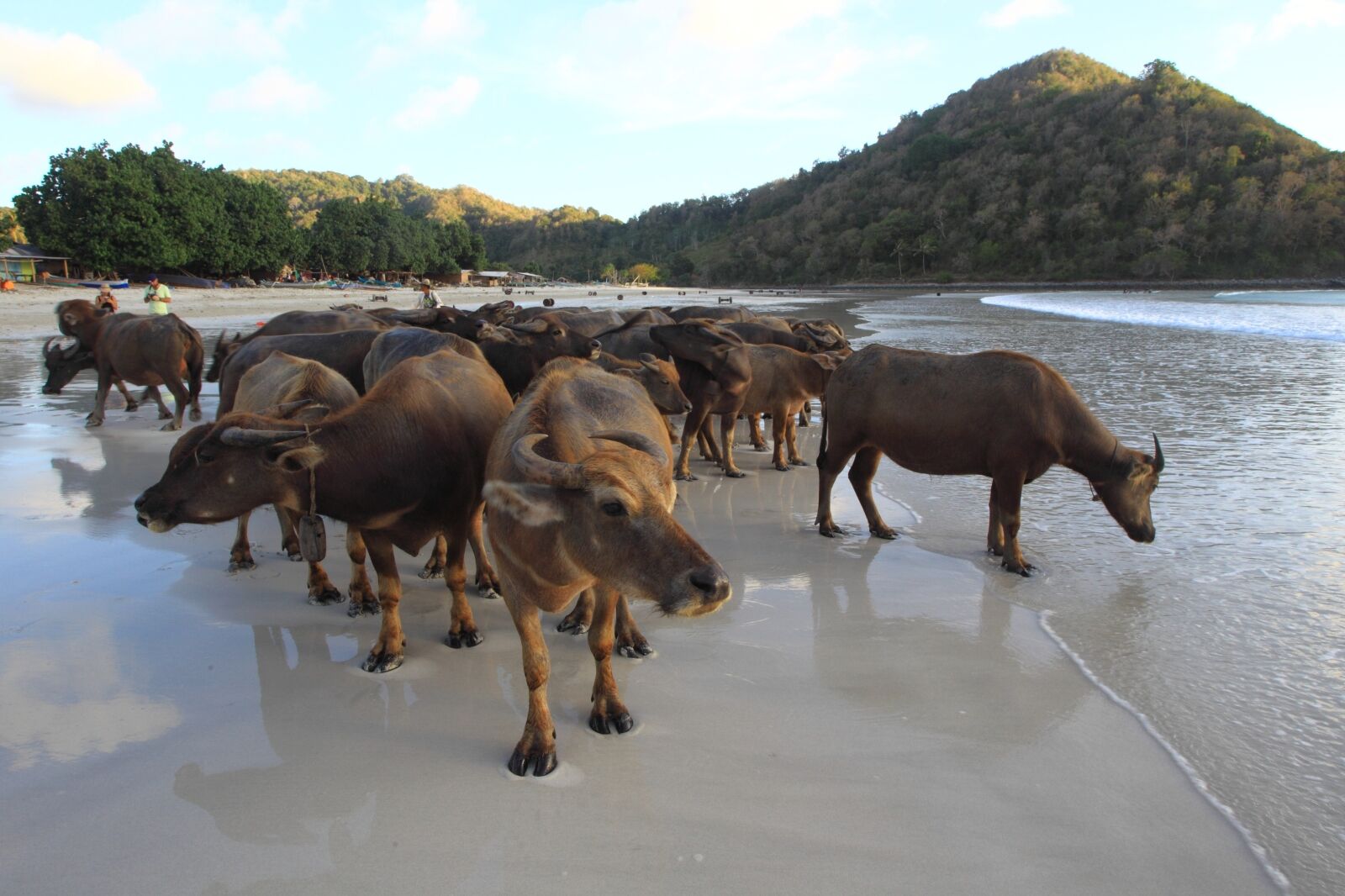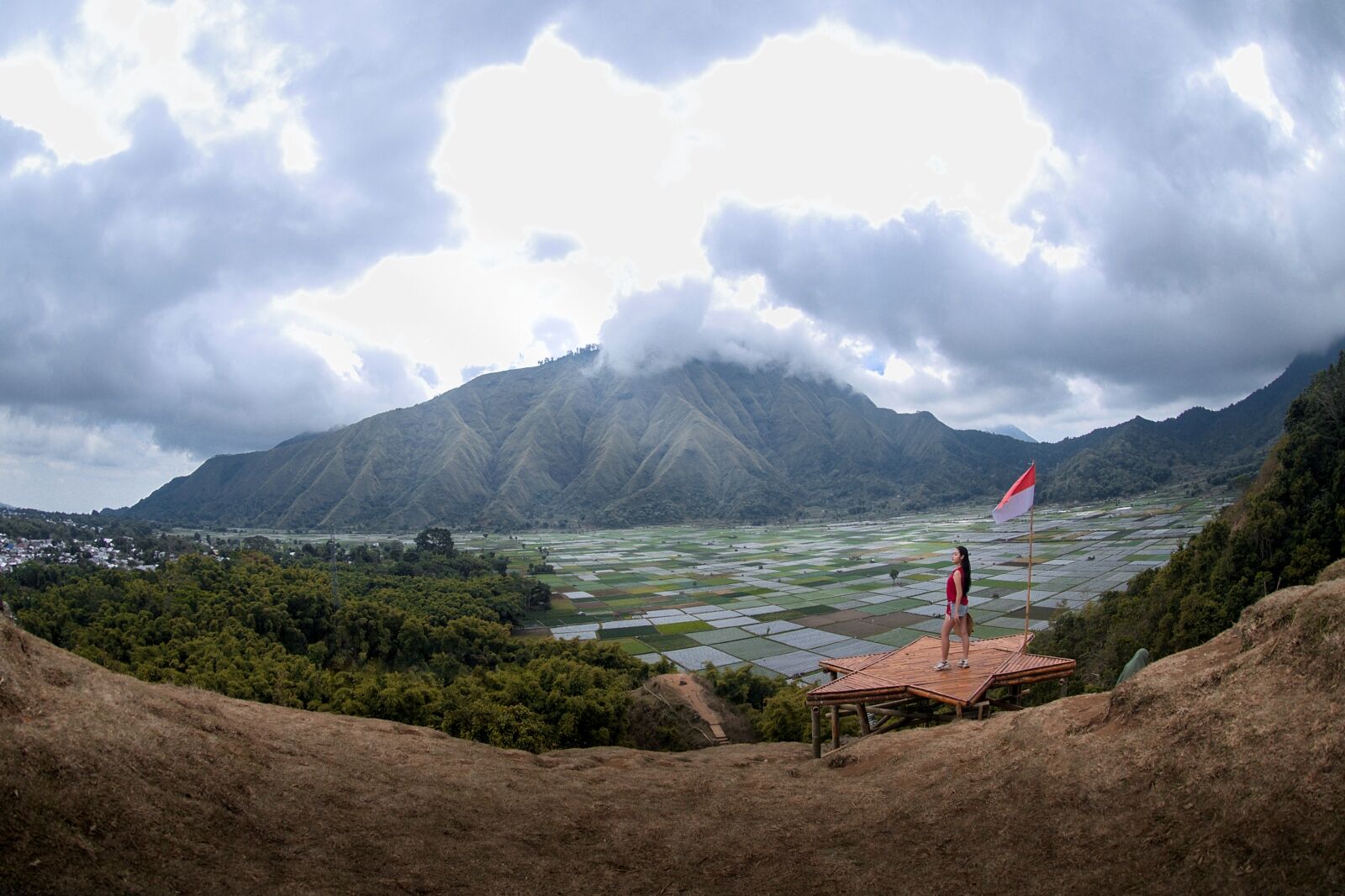 Lombok's size means there's something for every type of traveler. Mount Rinjani, the third largest of Indonesia's over 100 volcanoes, looms large on the North side of the island and is a favorite among hikers for the trail's dazzling natural vistas — including the vivid blue Lake Segara Anak. To the South, in Kuta Lombok, yogis flock to Ashtari or eco-friendly Mana for mindful, meditative retreats. Surfers will make the two to three-hour drive from Kuta Lombok, along one of Indonesia's most scenic mountain highways, to reach Desert Point. Its near-perfect surf break is a favorite of the likes of Kelly Slater and Gabriel Medina.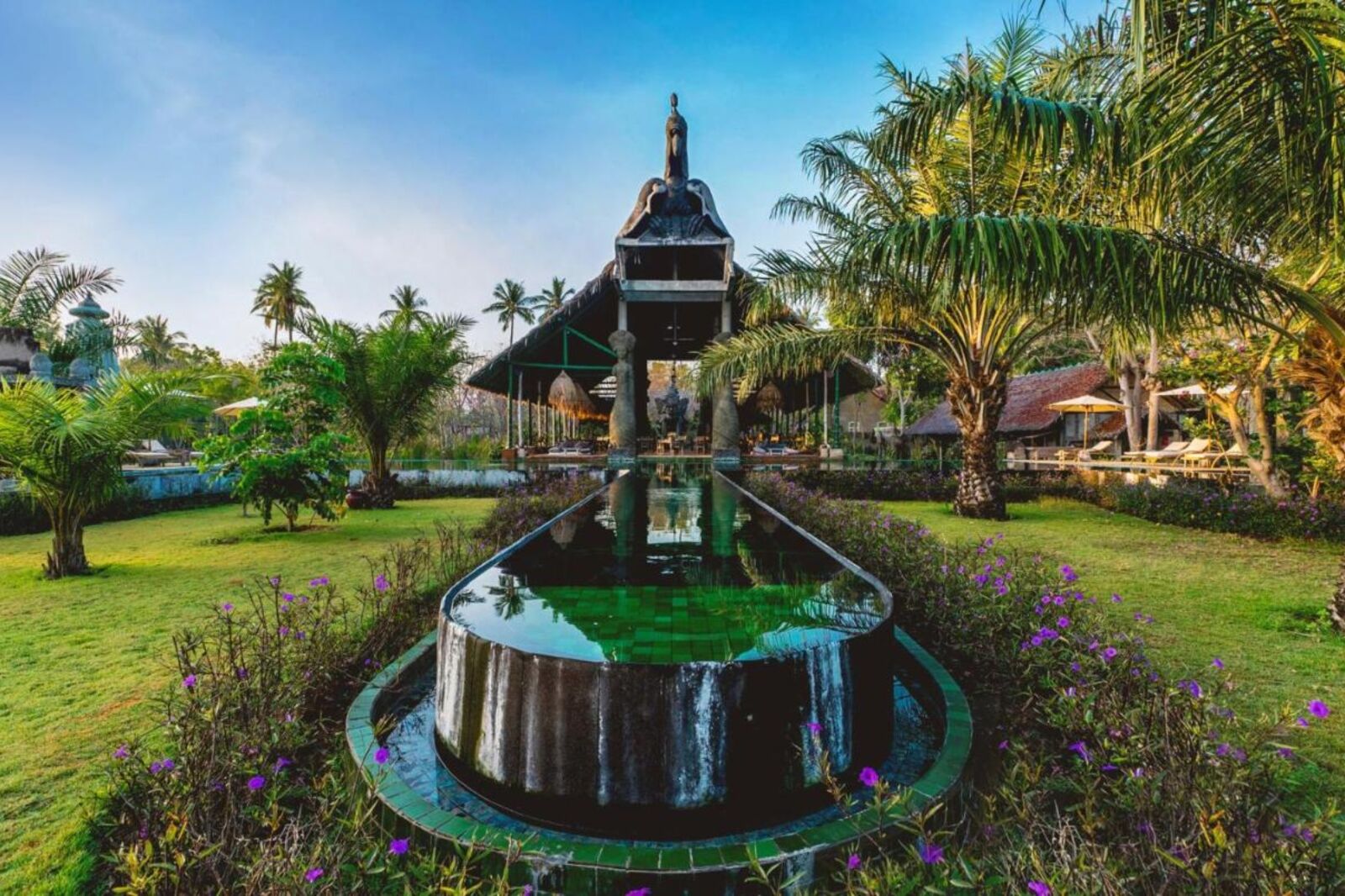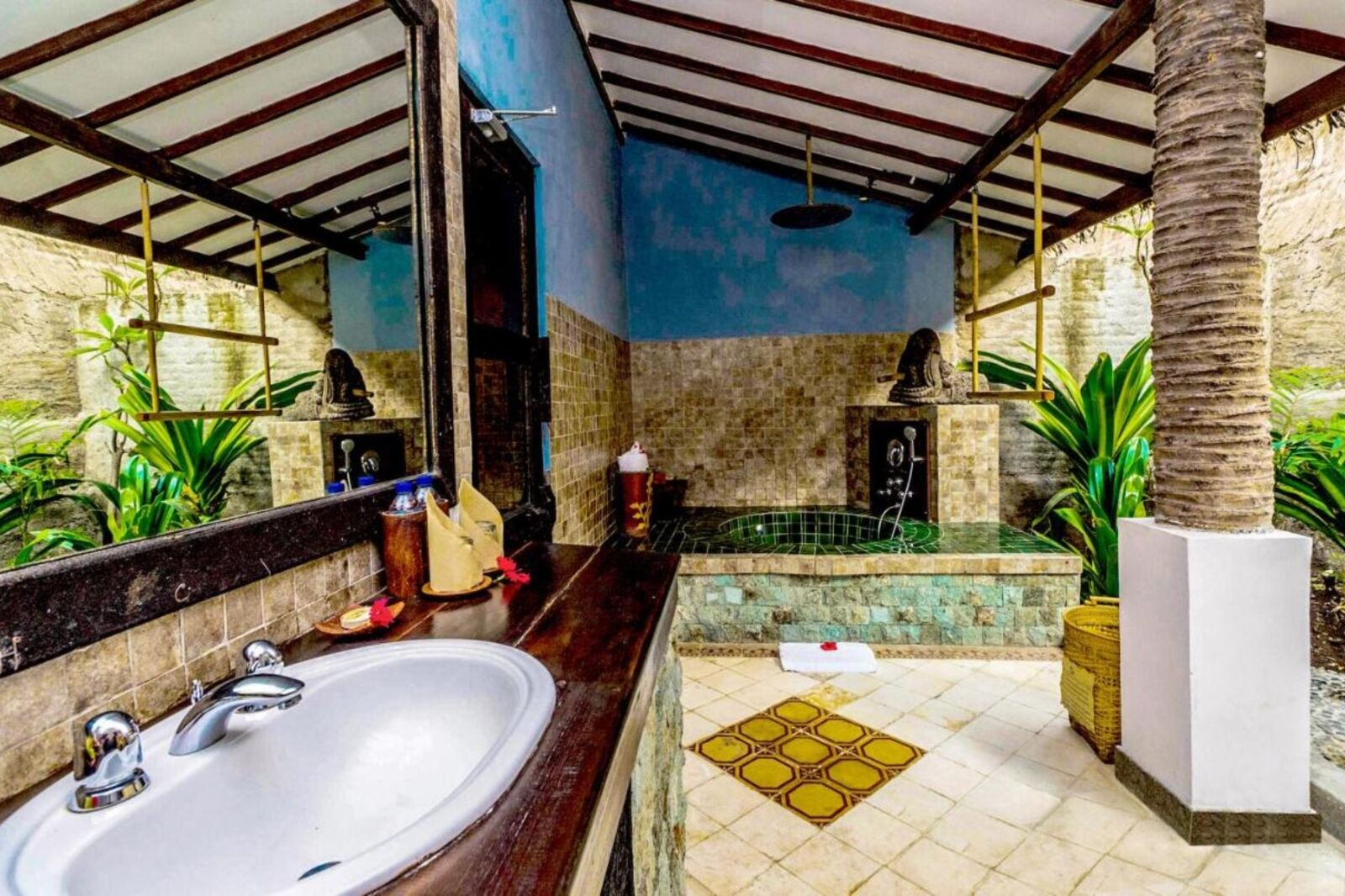 If you're heading to North Lombok, grab a room by the beach at Hotel Tugu. The privately owned and designed hotel serves as an ode to Indonesia's romantic history and culture and features a collection of local artworks and antiques throughout the property. To the South, the newly opened and well-received Amazing Lombok serves as a perfect home base for visiting the beautiful beaches of Selong Belanak and the restaurants and nightlife of Kuta Lombok.
Southern Gilis
Unlike its hard-partying neighbors to the North, the Southern Gilis are relatively unexplored and, thus, unspoiled. The lack of crowds, paired with a ban on motor traffic across the islands, make them ideal for travelers seeking some peace and tranquility.
Consisting of 14 tiny islands to the Southwest of Lombok, the three largest of the Southern Gilis are Gili Asahan, Gili Layar, and Gili Gede. There are no bridges (hence no motor vehicles), so all tourists arrive the same way — via a small outrigger boat from the main island. Unsurprisingly, the islands are a draw for nature-lovers, with activities centered around sunbathing or exploring the islands' wealth of underwater wildlife.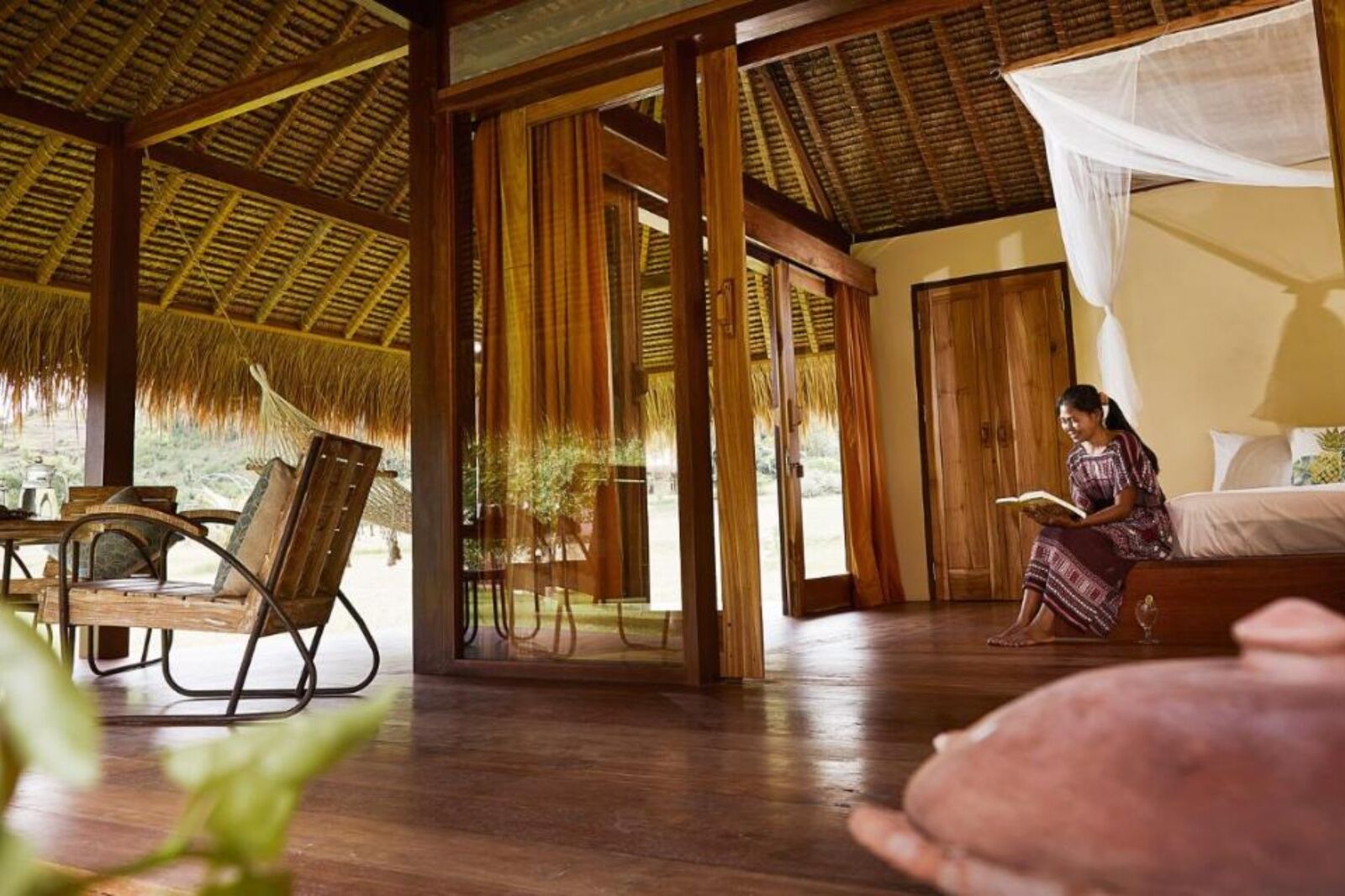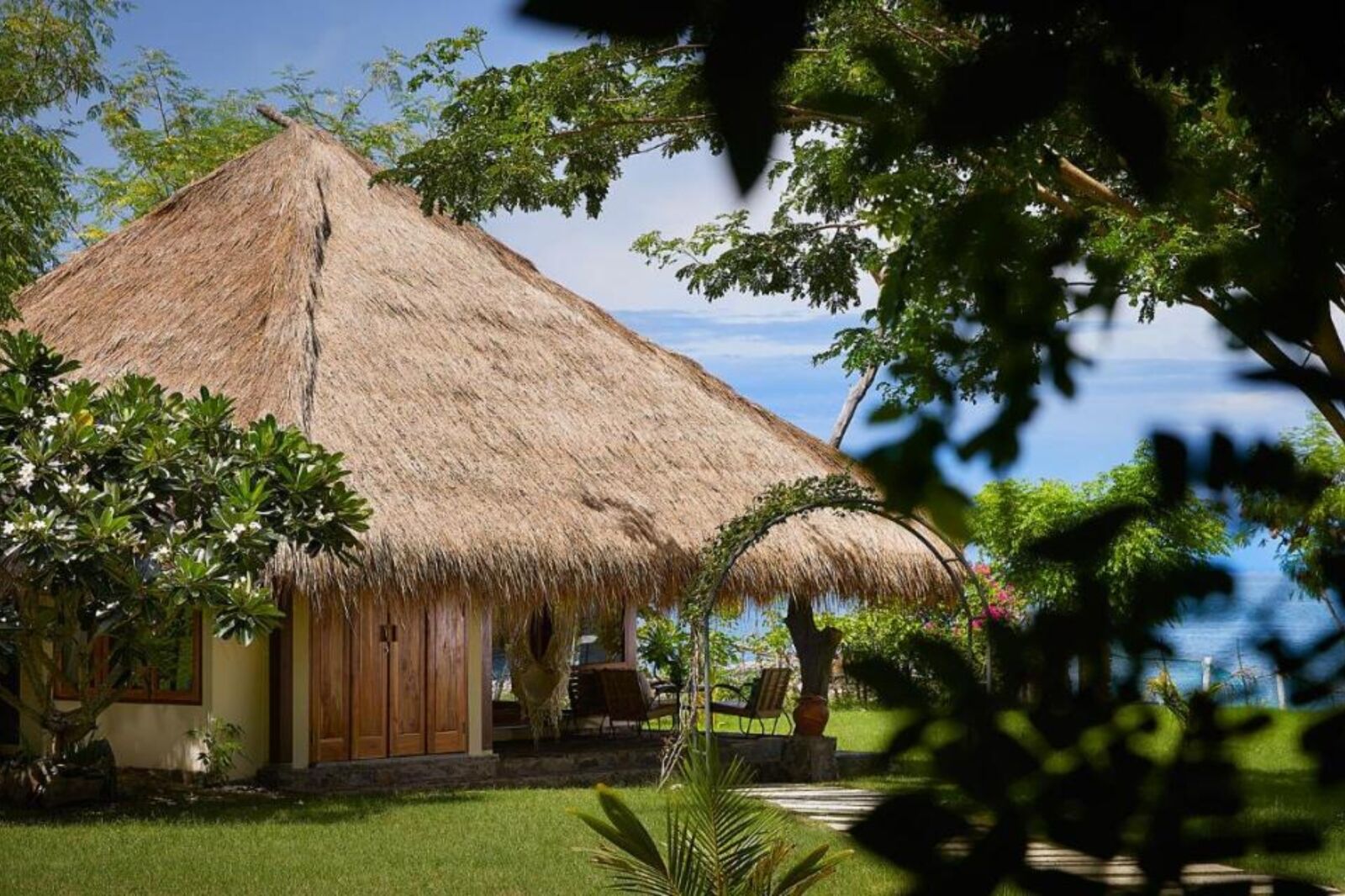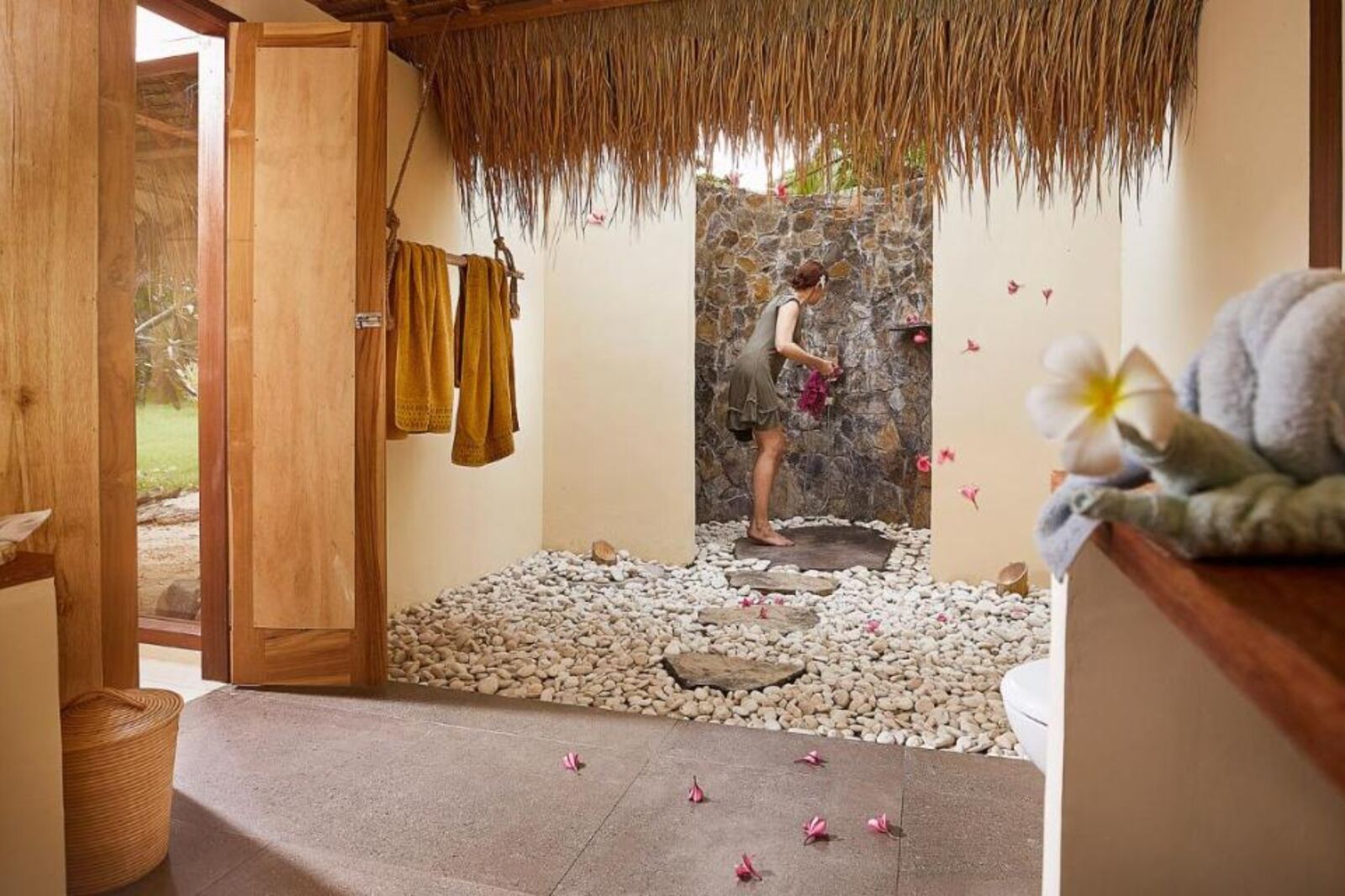 Some of the best snorkeling in the Southern Gilis is on the reef just in front of Pearl Beach Resort on Gili Asahan. If food is your priority, however, head to Italian-owned Gili Asahan Eco Lodge, which serves delicious and authentic pizza, pasta, and gelato. On Gili Gede, the largest of the Southern Gilis, Kokomo Resort has stylish villas and friendly staff, who will arrange a romantic dinner at the end of their pier out on the water for you. Kokomo also avoids using plastic on the property in order to preserve the island's pristine paradise.
Sumba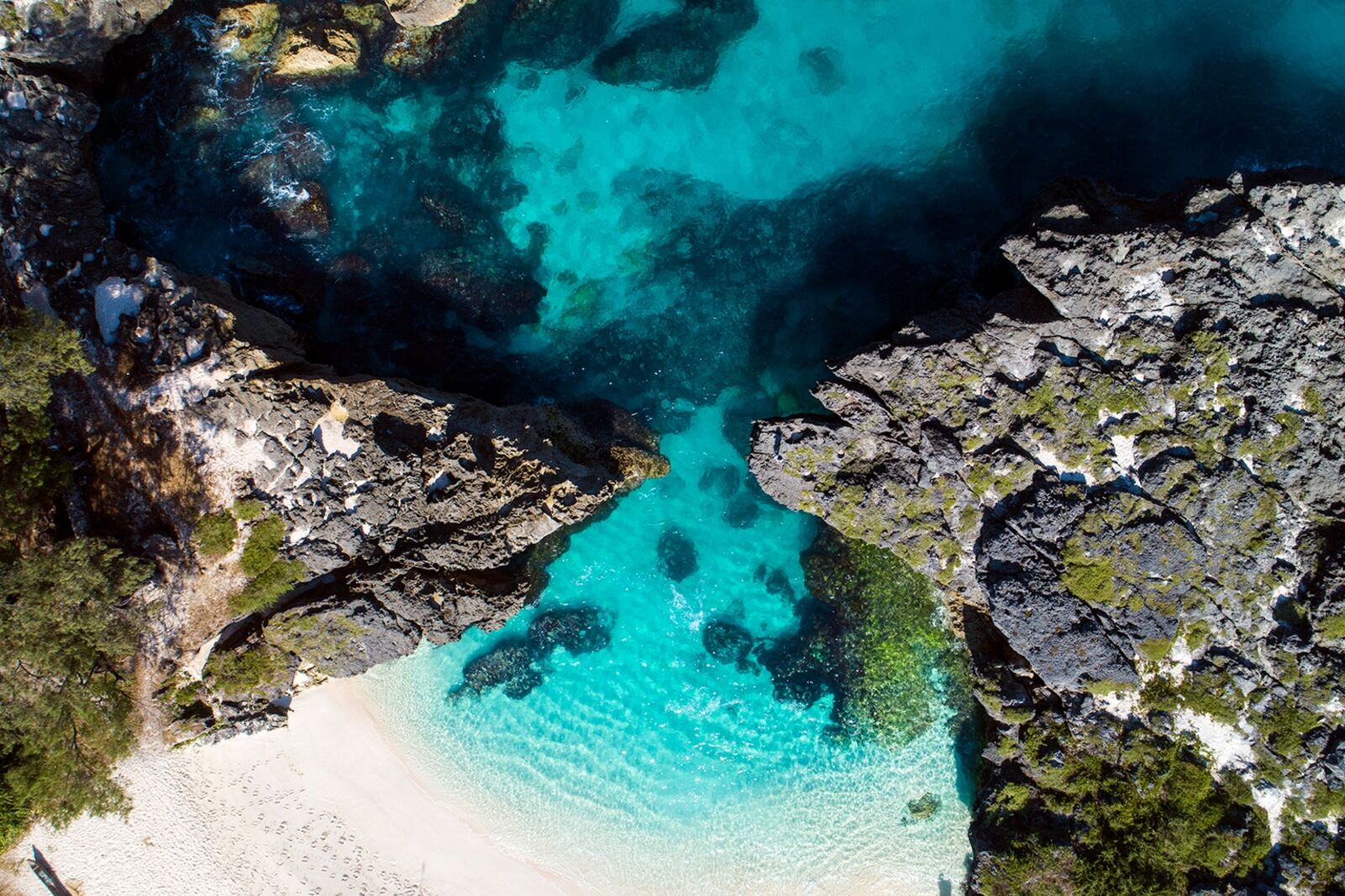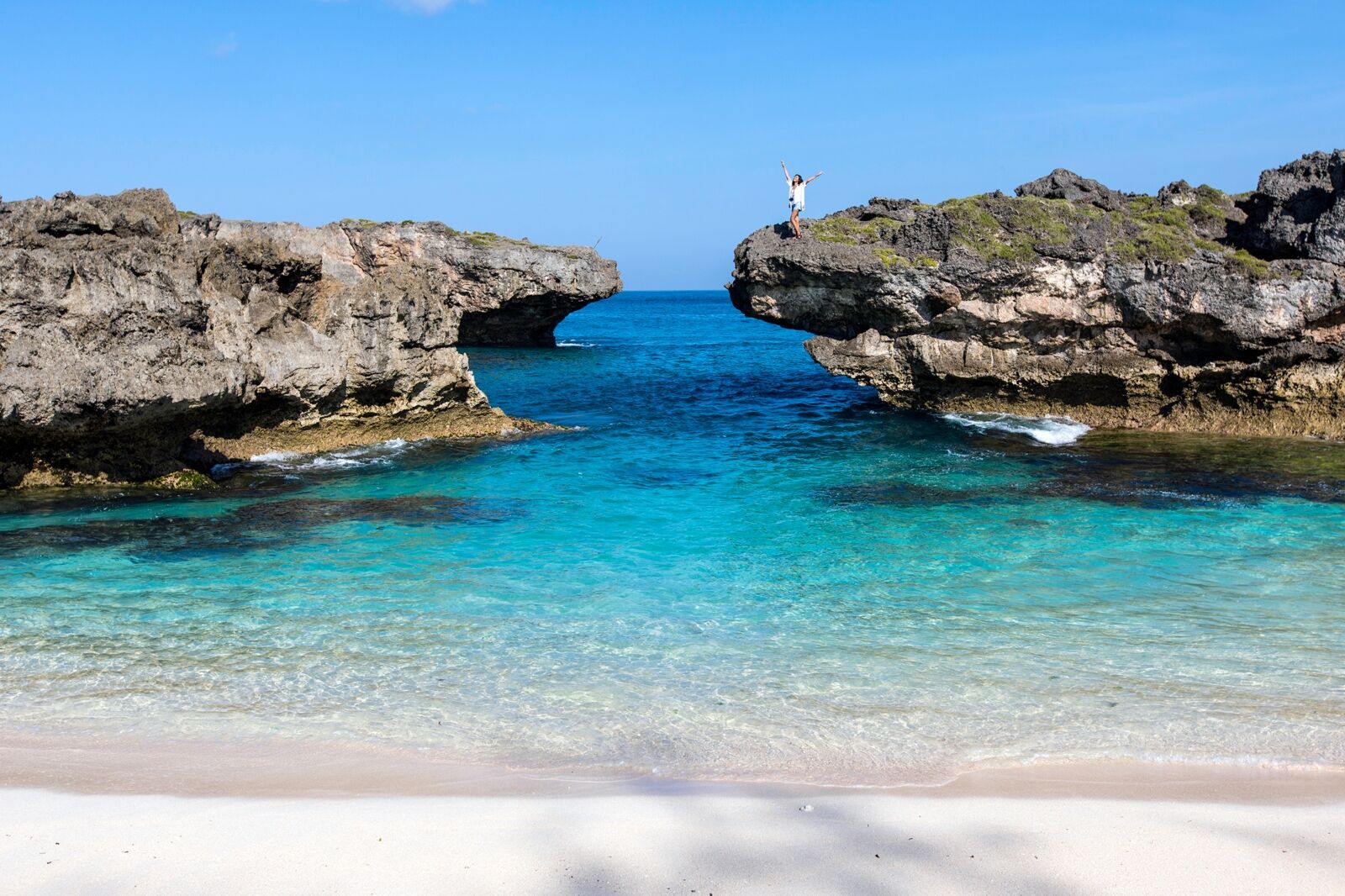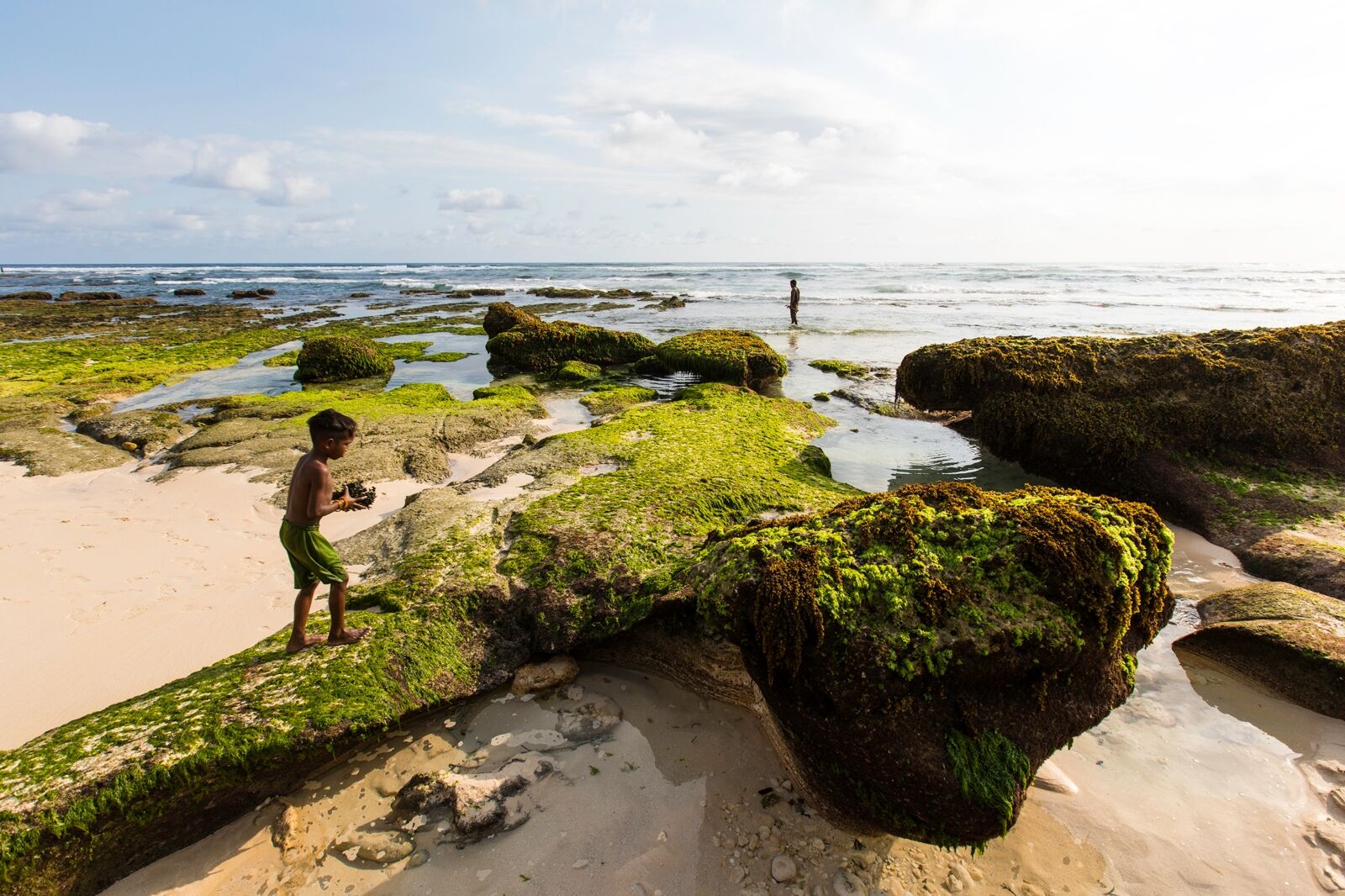 Even further afield and wilder than Lombok is the island of Sumba. Sumba is home to one of the world's top-rated luxury resorts, Nihi, a fact that has contributed to its growing reputation among travel enthusiasts in recent years.
Most beach-front hotels, homestays, and resorts, including Nihi, are along the Southern coastline, a minimum two to three-hour drive from the island's two major airports, Tambolaka and Umbu Mehang Kunda Kijing. A flight from Bali is just one or two hours, depending on the airport, and will cost around $150 or $300. From there, the long drive winds past several local villages with distinctive tall roofs on all the buildings. The design is ubiquitous across Sumba and was built this way in order to honor the Marapu or ancestor spirits of the local villagers. While most visitors will make this long journey for the island's beaches and surf, Sumba also has some of the country's most beautiful waterfalls worth checking out.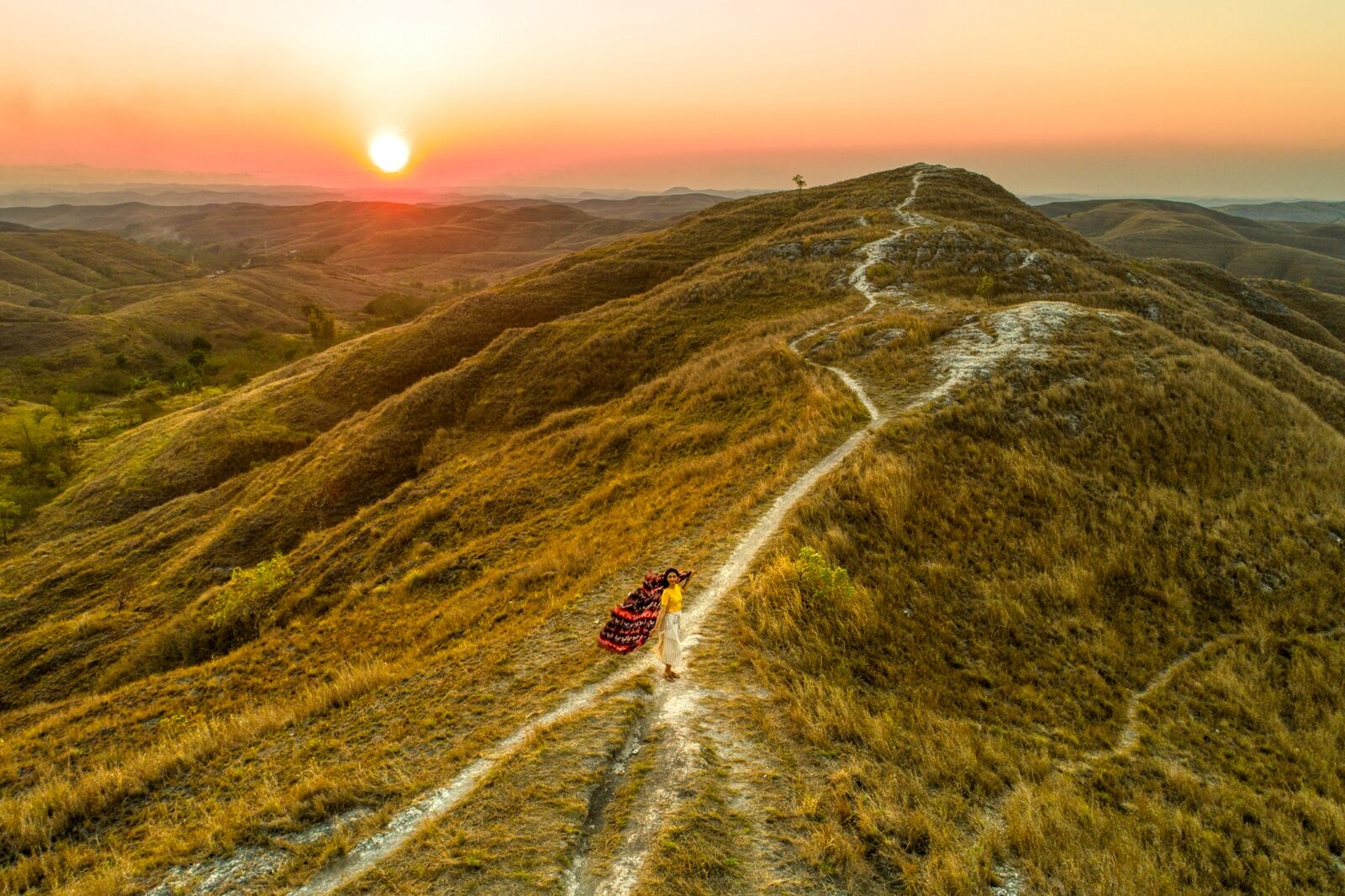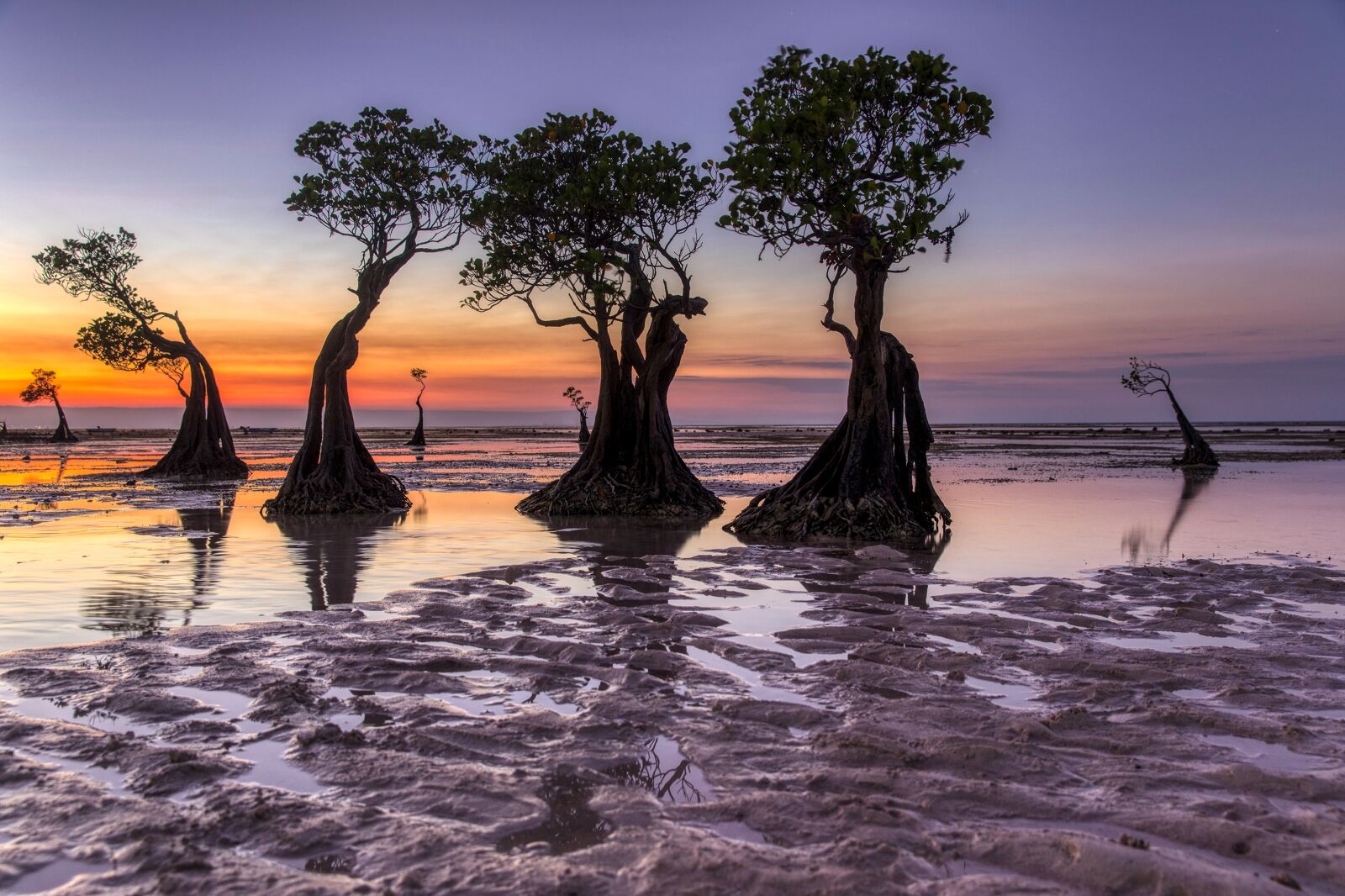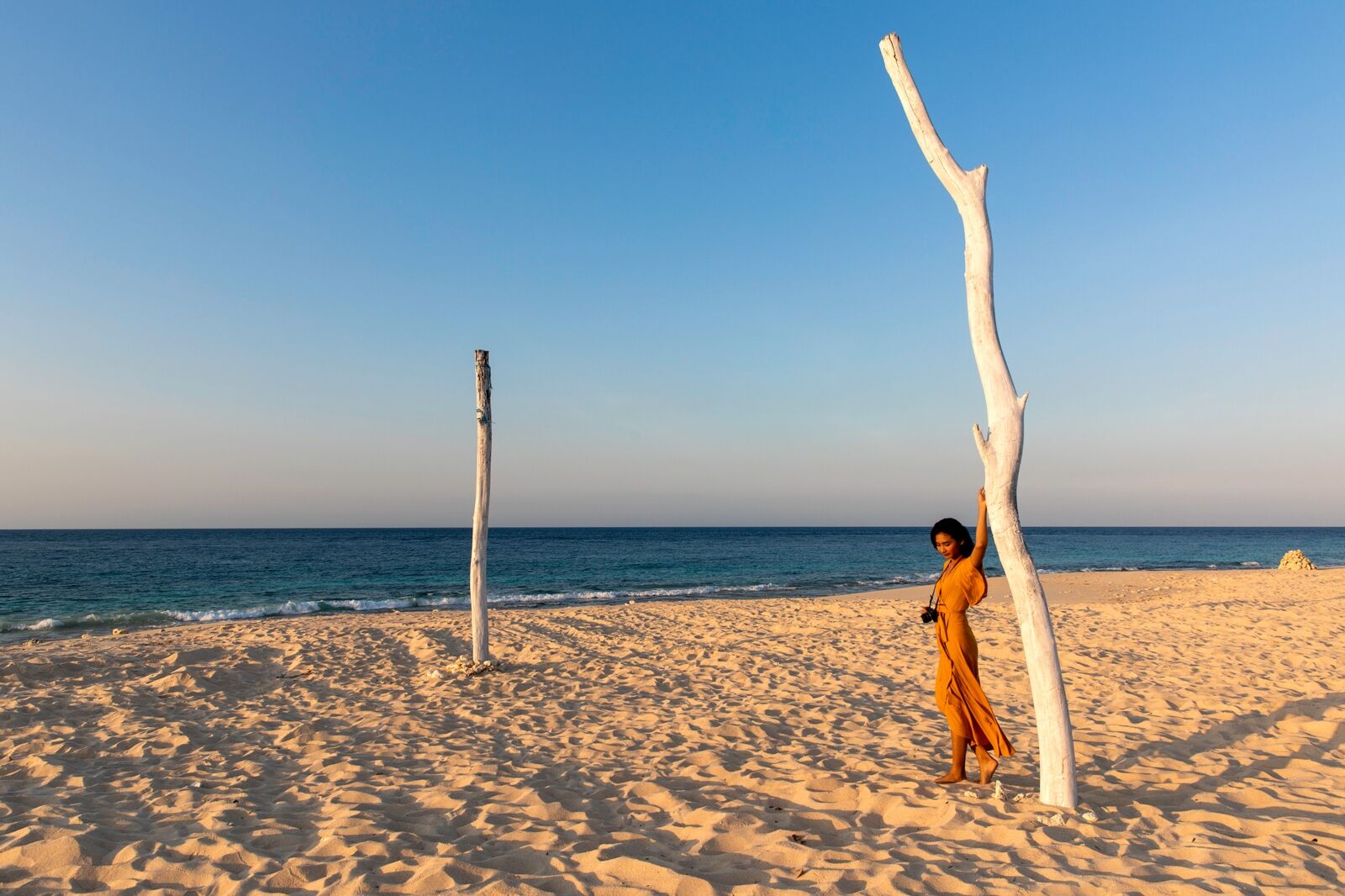 It's important to note that the Sumbanese people are among the poorest indigenous populations in Indonesia, so seek accommodations that work to inject greater wealth and opportunity into the local economy. One such place is the family-owned Ngalang Kalla Eco Retreat, which is known as much for its locally and sustainably grown food as for its dramatic location. The retreat sits atop a cliff overlooking the Indian Ocean, yet still provides easy access to one of the island's best surf breaks.
What did you think of this story?